Copyright Notice
- All original comments are © Copyright 2004 by CodeWarrior. All rights are reserved. All quoted material unless in public domain, are the copyrighted works of the respective copyright holders, and all referenced trademarks are respectively owned by the relevant trademark holder. No attempt nor intention is made by this author to dilute any trademark or infringe any copyrighted material. All materials used on this page not copyrighted by CodeWarrior, are held to be used for non-commercial , personal, fair use purposes. All declaratoy statements not manifestly,contextually or perceptually, intended to be sarcastic, ironic, or parody in nature, are asserted to be true and correct by the author of this blog, as far as could be determined given the information available to the author at the time the post was written. Unauthorized reproduction of material on this page is prohibited, unless such limited reproduction falls under fair use, and such use is authorized if proper attribution of the source of the material, and author is credited in all instances of its usage.
SEARCH THIS SITE USING KEYWORDS
Powered by:

CodeWarriorZ BlueZ
CodeWarriorz Thoughts
Day to day musings of free speech activist CodeWarrior.
CHECK OUT THE WEBSITE OF MY PAL SHMOO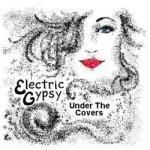 Saturday, May 15, 2004
"(CNN) -- The U.S.-led military coalition in Afghanistan confirmed Saturday that a second investigation has been initiated into allegations of detainee abuse at the hands of U.S. jailers."

There are some odd things coming out of the Nicholas Berg investigation...
Berg is wearing an orange jumpsuit like the US puts prisoners in at Gitmo
"overnment sources told CNN that the encounter involved an acquaintance of Zacarias Moussaoui -- the only person publicly charged in the United States in connection with the September 11, 2001, terror attacks.

According to Berg, his son was taking a course a few years ago at a remote campus of the University of Oklahoma near an airport. He described how on one particular day, his son met "some terrorist people -- who no one knew were terrorists at the time."

At one point during the bus ride, Berg said, the man sitting next to his son asked if he could use Nick's laptop computer.

"It turned out this guy was a terrorist and that he, you know, used my son's e-mail, amongst many other people's e-mail who he did the same thing to," Berg said.

Government sources said Berg gave the man his password, which was later used by Moussaoui, the sources said.

The sources said the man who used Berg's e-mail knew Moussaoui, now awaiting trial on federal charges that could bring a death sentence. But the sources would not disclose details of how the men were connected."
http://www.cnn.com/2004/US/Northeast/05/13/berg.encounter/

Berg is shown seated in what appears to be the same white chair shown in Abu Ghiraib
prison, in fact,the same white chair which appears in one of the publicized pictures
of Lynndie England and the man shown with her on videos.

The men in the murder video appear very large and heavyset for Iraqis, and one is
depicted wearing a gold ring, which many say is forbidden in the Moslem religion.

51 percent would vote for Kerry, 46 for Bushy

"That development appears to be helping Sen. John Kerry, the presumptive Democratic presidential nominee. He wins the support of 51 percent of likely voters, compared to 46 percent for Bush. In February, Bush was ahead of Kerry by two percentage points.

If independent Ralph Nader is among the choices, Kerry gets 49 percent, Bush 44 percent and Nader 6 percent.

Bush's overall job approval rating fell from 49 percent to 46 percent since the last CNN/Time poll on April 8, while his disapproval rating rose from 47 percent to 49 percent -- the first time that more people disapproved of Bush's job performance than approved.

More people than not believe that going to war with Iraq was the right thing to do, but that number has declined to 48 percent in this poll, compared to 53 percent in April. And 56 percent of those polled say the war is not worth U.S. lives and other costs."

NOW we're headed in the right direction guys...Keep it UP!

"President Bush's job approval rating fell to 44 percent from 48 percent in April, after revelations that U.S. soldiers abused Iraqi prisoners, according to a poll released yesterday by the Pew Center for the People and the Press.
The percentage of Americans who think the nation is headed in the right direction is at 33 percent, an eight-year low, and 61 percent said they are dissatisfied with "the way things are going in this country," the Pew survey said."

Honestly, how can it be this high...that's my response.

More bad things have happened to this country on his watch than almost any time in American history.

Some sites link his administration with the reasons 9/11 happened, sites such as
http://www.inforwars.com
and http://www.prisonplanet.com .

To my mind, everything he does ends up in generating more horror, sadness, and shame for this country.

This survey shows that the majority DISAPPROVE of this "president's" behavior.

Notice, the percent of people who think this country is headed in the right direction is 33 percent, a EIGHT YEAR LOW !

Go to "congress.org" and read the "letters to leaders", especially those to Bush.

Sure, there is an occasional letter saying "good job" or some such nonsense.

One always finds a percentage of the population who take a crazy stand on something.

But, the majority of letters to Bush are expressing extreme displeasure.

The funny thing is that we can rely on Bush himself to drive the 44 percent approval
downward even more.

USDA orders silence on mad cow in Texas
"By Steve Mitchell
United Press International
Published 5/11/2004 10:16 PM


WASHINGTON, May 11 (UPI) -- The U.S. Department of Agriculture has issued an order instructing its inspectors in Texas, where federal mad cow disease testing policies recently were violated, not to talk about the cattle disorder with outside parties, United Press International has learned.

The order, sent May 6 by e-mail from the USDA's Dallas district office, was issued in the wake of the April 27 case at Lone Star Beef in San Angelo, in which a cow displaying signs of a brain disorder was not tested for mad cow disease despite a federal policy to screen all such animals.

The deadly illness also is known as bovine spongiform encephalopathy.

Both the USDA and its Inspector General -- amid allegations that an offsite supervisor overruled the opinion of the inspectors onsite and made the final decision not to test the animal -- have opened up investigations to determine why agency policy was violated.

The order, which was obtained by UPI, was issued by Ijaz Qazi, circuit supervisor for the USDA's Food Safety and Inspection Service's Dallas district, which covers the entire state. It reads: "All BSE inquiries MUST be directed to Congressional Public Affairs Phone 202-720-9113 attention Rob Larew OR Steve Khon. This is an urgent message. Any question contact me. Ijaz Qazi."

Although the language might sound innocuous, experienced inspectors familiar with USDA parlance have taken to referring to the notice as a "gag order."

The National Joint Council of Food Inspection Locals -- the national inspectors union -- considers the order a violation of inspectors' free speech rights and is considering legal action against the USDA for breaching the labor agreement they have with the agency.

Inspectors alleged the order also suggests the agency is concerned about its personnel leaking damaging information about either the Texas case or the USDA's overall mad cow disease surveillance program, which has come under fire since the discovery of an infected cow in Washington state last December.

"Anytime the government suppresses an individual's freedom of speech, that's unconstitutional," Gary Dahl, president of Local 925, the Colorado inspectors union, told UPI.

Stanley Painter, chairman of the National Joint Council, said the USDA has sent out notices in the past stating inspectors cannot talk to reporters.

"It's an intimidation thing," Painter told UPI. Inspectors have the right to talk to anybody about any subject, as long as they clarify they are not speaking on behalf of the USDA and they are not doing it on government time, he said.

USDA spokesman Steven Cohen said he was not familiar with the notice from the Dallas office. He said he would look into it, but did not respond by UPI's publication time. In general, Cohen said, "There's an expectation any statement on behalf of the agency would come from the office of communications (in Washington.)"

Asked if employees could speak freely as long as they clarified that their views did not reflect those of the agency, Cohen said, "We'd rather that agency policy be communicated by those in a position to speak for the agency."

Qazi told UPI the notice was not issued in conjunction with the Texas case and it was routine agency practice that outside inquiries be referred to the Washington office. He said inspectors are free to talk to outside parties, including reporters, and he did not consider the e-mail a violation of the labor agreement with the inspectors.

Painter said the USDA's efforts to keep its employees from talking about mad cow would be better spent "with issues like protecting the consuming public instead of trying to hide things." He added he would "just about bet his last nickel" agency management was attempting to suppress information about the Texas case. "
------------------------------------------------------------------------------
BSE or Mad Cow Disease is transmitted allegedly by prions, basically, proteins in a corrupted configuration that can corrupt others...the nervous system is basically destroyed by TSE (transmissible spongiform encephalopathies) and it has been spread by the practice of feeding animals who are infected (e.g. cows ground up and fed to other cows) to other animals of the same or different species, species not ordinarily carnivores...such as the vegetarian cattle. A cow can be infected eating as little as a peppercorn size of infected food material. One of the newest forms of TSE is vCJD or "Variant Creudzfeldt Jacob disease" which seems to be the Mad Cow disease which has now infected humans.

There is usually a very long incubation period for those who eat infected meat. In humans, it can be from 2 years to 27 years before one shows symptoms...but by the time one is symptomatic, it is usually too late.

This kind of story is VERY disturbing, because of the horrendous consequences of letting infected meat into the food delivery system.

Another indication we need a brand new set of people in government!
~Code

"Iraq Sovereignty Meaningless Without Oil, Army
Reuters - 1 hour ago
BAGHDAD (Reuters) - Washington must hand Iraqis control over their country's oil revenue and security forces or the June 30 transfer of power will be meaningless, Governing Council member Ahmad Chalabi said on Saturday."

What????
That says that the US is in control of Iraqi oil.
Before the war, Iraqi citizens were paying around 20 cents per gallon I think (maybe 27). So, if the US is in control of Iraqi oil, makes you wonder who is gouging us to the tune of 2 to 3 dollars a gallon doesn't it?

Vote BUSH OUT!
~Code

The title says that "25 percent" of Americans in grip of Arthritis"...

I had to read the article, because anyone in the healt profession should know that arthritis just means "joint inflammation" and there are different types,i.e. rheumatoid arthritis, which affects the smaller
joints like the joints of the fingers and toes, and is an autoimmune type disease, and there is osteoarthritis, in which larger joints like the vertebral joints of the spine, just wear out. It turns out they were talking about rheumatoid type arthritis.

"The percentage of those diagnosed with a form of arthritis, rheumatoid arthritis, gout, lupus or fibromyalgia ranged from a low of 17.8 percent in Hawaii to a high of 35.8 percent in Alabama in 2002, according to a 30-state CDC survey released Thursday."

The article goes on to state this is a large number.

Osteoarthritis is much more widespread than rheumatoid, because it is a function of improper wear and tear of the joints. Thus, if 25 percent of the population has rheumatoid, the overall percentage of the population with "arthritis" of ALL types , is much much higher (there are other forms of specific arthritis, such as psoriatric arthritis, which accompanies the skin condition known as psoriasis).

At least, this is the impression I would have. But, from a site called "chondrogene.com"...we find this:

"In 1998, a collaboration between the National Institutes of Health, the CDC, the Arthritis Foundation and the American College of Rheumatology determined that OA affected 21 million Americans or just under 10 percent of the entire U.S. population, and that OA accounted for at least 90 percent of all cases of arthritis (see Figure 2). "

This is counterintuitive, that twice as many people have the autoimmune form of arthritis than the wear and tear kind. And, this could not be right if we are to believe the 25 percent figure previously cited, because, the chondrogene.com site, notes that osteoarthritis is the most common form, and they , again, said osteoarthritis affects around 10 percent (in 1998), and they include a chart of different arthritic diseases, and on that chart, they list rheumatoid arthritis in 1998, affected around 2.4 million (with osteoarthrits affecting just over 20 million). The charts from 1998 reflected a collaborative effort by the
National Institutes of Health, the CDC, the Arthritis Foundation and the American College of Rheumatology . This latest study, done apparently in the last year or two, means, that in the period from 1998 until, let's say, 2003, a five year period, would mean that rheumatoid arthritis has gone from a little over 2 percent (2.4 million out of around 240 million people) to about 25 percent. That is ASTOUNDING...because, if this is true, and osteoarthritis, in 1998 was about 10 times as common...if the
percents held constant...(i.e. that rheumatoid increased tenfold) that would mean that osteoarthritis incidence would be around 200 percent of the population, (i.e. 20 percent x 10)....

And, from the CNN article on rheumatoid, we find:
" That is a huge number compared to most other diseases," said Dr. Chad Helmick, a CDC arthritis expert, who noted that the number of Americans with arthritis was expected to increase sharply as the baby boomer generation headed into retirement."

What all this means is that orthopedics and rheumatology, should become booming fields.

But, it begs the question, since rheumatoid has been held to be an autoimmune disease, why is such a dramatic increase in autoimmune joint diseases happening?

I don't have the answer(s), but the question needs to be explored.
~Code

Archives
Monday, May 03, 2004 Tuesday, May 04, 2004 Sunday, May 09, 2004 Tuesday, May 11, 2004 Wednesday, May 12, 2004 Friday, May 14, 2004 Saturday, May 15, 2004 Sunday, May 16, 2004 Monday, May 17, 2004 Tuesday, May 18, 2004 Wednesday, May 19, 2004 Thursday, May 20, 2004 Friday, May 21, 2004 Monday, May 24, 2004 Tuesday, May 25, 2004 Wednesday, May 26, 2004 Thursday, May 27, 2004 Friday, May 28, 2004 Saturday, May 29, 2004 Sunday, May 30, 2004 Tuesday, June 01, 2004 Wednesday, June 02, 2004 Thursday, June 03, 2004 Friday, June 04, 2004 Saturday, June 05, 2004 Sunday, June 06, 2004 Monday, June 07, 2004 Tuesday, June 08, 2004 Wednesday, June 09, 2004 Thursday, June 10, 2004 Friday, June 11, 2004 Sunday, June 13, 2004 Monday, June 14, 2004 Wednesday, June 16, 2004 Thursday, June 17, 2004 Friday, June 18, 2004 Sunday, June 20, 2004 Monday, June 21, 2004 Tuesday, June 22, 2004 Wednesday, June 23, 2004 Thursday, June 24, 2004 Friday, June 25, 2004 Saturday, June 26, 2004 Sunday, June 27, 2004 Tuesday, June 29, 2004 Wednesday, June 30, 2004 Thursday, July 01, 2004 Friday, July 02, 2004 Saturday, July 03, 2004 Sunday, July 04, 2004 Monday, July 05, 2004 Tuesday, July 06, 2004 Wednesday, July 07, 2004 Thursday, July 08, 2004 Friday, July 09, 2004 Saturday, July 10, 2004 Sunday, July 11, 2004 Monday, July 12, 2004 Tuesday, July 13, 2004 Wednesday, July 14, 2004 Thursday, July 15, 2004 Friday, July 16, 2004 Saturday, July 17, 2004 Sunday, July 18, 2004 Monday, July 19, 2004 Tuesday, July 20, 2004 Wednesday, July 21, 2004 Friday, July 23, 2004 Friday, July 30, 2004 Monday, August 02, 2004 Tuesday, August 03, 2004 Wednesday, August 04, 2004 Thursday, August 05, 2004 Friday, August 06, 2004 Saturday, August 07, 2004 Sunday, August 08, 2004 Tuesday, August 10, 2004 Wednesday, August 11, 2004 Thursday, August 12, 2004 Friday, August 13, 2004 Saturday, August 14, 2004 Sunday, August 15, 2004 Monday, August 16, 2004 Tuesday, August 17, 2004 Friday, August 20, 2004 Saturday, August 21, 2004 Tuesday, August 24, 2004 Wednesday, August 25, 2004 Thursday, August 26, 2004 Friday, August 27, 2004 Sunday, August 29, 2004 Monday, August 30, 2004 Wednesday, September 01, 2004 Thursday, September 02, 2004 Friday, September 03, 2004 Saturday, September 04, 2004 Sunday, September 05, 2004 Monday, September 06, 2004 Tuesday, September 07, 2004 Wednesday, September 08, 2004 Thursday, September 09, 2004 Friday, September 10, 2004 Saturday, September 11, 2004 Sunday, September 12, 2004 Monday, September 13, 2004 Tuesday, September 14, 2004 Wednesday, September 15, 2004 Friday, September 17, 2004 Saturday, September 18, 2004 Sunday, September 19, 2004 Tuesday, September 21, 2004 Wednesday, September 22, 2004 Thursday, September 23, 2004 Friday, September 24, 2004 Saturday, September 25, 2004 Monday, September 27, 2004 Tuesday, September 28, 2004 Wednesday, September 29, 2004 Thursday, September 30, 2004 Friday, October 01, 2004 Saturday, October 02, 2004 Sunday, October 03, 2004 Monday, October 04, 2004 Tuesday, October 05, 2004 Wednesday, October 06, 2004 Thursday, October 07, 2004 Friday, October 08, 2004 Saturday, October 09, 2004 Sunday, October 10, 2004 Tuesday, October 12, 2004 Wednesday, October 13, 2004 Thursday, October 14, 2004 Friday, October 15, 2004 Saturday, October 16, 2004 Sunday, October 17, 2004 Monday, October 18, 2004 Tuesday, October 19, 2004 Wednesday, October 20, 2004 Thursday, October 21, 2004 Friday, October 22, 2004 Saturday, October 23, 2004 Sunday, October 24, 2004 Monday, October 25, 2004 Tuesday, October 26, 2004 Wednesday, October 27, 2004 Thursday, October 28, 2004 Friday, October 29, 2004 Saturday, October 30, 2004 Sunday, October 31, 2004 Monday, November 01, 2004 Tuesday, November 02, 2004 Wednesday, November 03, 2004 Thursday, November 04, 2004 Friday, November 05, 2004 Saturday, November 06, 2004 Sunday, November 07, 2004 Monday, November 08, 2004 Tuesday, November 09, 2004 Wednesday, November 10, 2004 Thursday, November 11, 2004 Friday, November 12, 2004 Saturday, November 13, 2004 Sunday, November 14, 2004 Monday, November 15, 2004 Tuesday, November 16, 2004 Wednesday, November 17, 2004 Thursday, November 18, 2004 Friday, November 19, 2004 Saturday, November 20, 2004 Sunday, November 21, 2004 Monday, November 22, 2004 Thursday, November 25, 2004 Friday, November 26, 2004 Saturday, November 27, 2004 Sunday, November 28, 2004 Tuesday, November 30, 2004 Wednesday, December 01, 2004 Thursday, December 02, 2004 Friday, December 03, 2004 Saturday, December 04, 2004 Tuesday, December 07, 2004 Wednesday, December 08, 2004 Thursday, December 09, 2004 Friday, December 10, 2004 Saturday, December 11, 2004 Sunday, December 12, 2004 Monday, December 13, 2004 Tuesday, December 14, 2004 Wednesday, December 15, 2004 Thursday, December 16, 2004 Friday, December 17, 2004 Sunday, December 19, 2004 Monday, December 20, 2004 Friday, December 24, 2004 Saturday, December 25, 2004 Sunday, December 26, 2004 Wednesday, December 29, 2004 Thursday, December 30, 2004 Friday, December 31, 2004 Monday, January 03, 2005 Wednesday, January 05, 2005 Thursday, January 06, 2005 Saturday, January 08, 2005 Sunday, January 09, 2005 Tuesday, January 11, 2005 Wednesday, January 12, 2005 Thursday, January 13, 2005 Saturday, January 15, 2005 Wednesday, January 19, 2005 Friday, January 21, 2005 Saturday, January 22, 2005 Sunday, January 23, 2005 Monday, January 24, 2005 Wednesday, January 26, 2005 Thursday, January 27, 2005 Friday, January 28, 2005 Saturday, January 29, 2005 Monday, January 31, 2005 Thursday, February 03, 2005 Friday, February 04, 2005 Saturday, February 05, 2005 Sunday, February 06, 2005 Monday, February 07, 2005 Tuesday, February 08, 2005 Wednesday, February 09, 2005 Thursday, February 10, 2005 Friday, February 11, 2005 Saturday, February 12, 2005 Sunday, February 13, 2005 Tuesday, February 15, 2005 Thursday, February 17, 2005 Saturday, February 19, 2005 Sunday, February 20, 2005 Wednesday, February 23, 2005 Saturday, February 26, 2005 Sunday, February 27, 2005 Monday, February 28, 2005 Wednesday, March 02, 2005 Thursday, March 03, 2005 Sunday, March 06, 2005 Tuesday, March 08, 2005 Wednesday, March 09, 2005 Thursday, March 10, 2005 Friday, March 11, 2005 Saturday, March 12, 2005 Sunday, March 13, 2005 Monday, March 14, 2005 Tuesday, March 15, 2005 Wednesday, March 16, 2005 Thursday, March 17, 2005 Friday, March 18, 2005 Saturday, March 19, 2005 Thursday, March 24, 2005 Friday, March 25, 2005 Saturday, March 26, 2005 Sunday, March 27, 2005 Wednesday, March 30, 2005 Thursday, March 31, 2005 Friday, April 01, 2005 Saturday, April 02, 2005 Sunday, April 03, 2005 Wednesday, April 06, 2005 Thursday, April 07, 2005 Saturday, April 09, 2005 Sunday, April 10, 2005 Monday, April 11, 2005 Thursday, April 14, 2005 Saturday, April 16, 2005 Sunday, April 17, 2005 Monday, April 18, 2005 Wednesday, April 20, 2005 Thursday, April 21, 2005 Friday, April 22, 2005 Saturday, April 23, 2005 Sunday, April 24, 2005 Tuesday, April 26, 2005 Friday, April 29, 2005 Saturday, April 30, 2005 Sunday, May 01, 2005 Monday, May 02, 2005 Tuesday, May 03, 2005 Wednesday, May 04, 2005 Thursday, May 05, 2005 Friday, May 06, 2005 Sunday, May 08, 2005 Wednesday, May 11, 2005 Thursday, May 12, 2005 Friday, May 13, 2005 Sunday, May 15, 2005 Monday, May 16, 2005 Wednesday, May 18, 2005 Thursday, May 19, 2005 Friday, May 20, 2005 Saturday, May 21, 2005 Sunday, May 22, 2005 Monday, May 23, 2005 Tuesday, May 24, 2005 Wednesday, May 25, 2005 Thursday, May 26, 2005 Friday, May 27, 2005 Saturday, May 28, 2005 Sunday, May 29, 2005 Monday, May 30, 2005 Tuesday, May 31, 2005 Wednesday, June 01, 2005 Thursday, June 02, 2005 Friday, June 03, 2005 Saturday, June 04, 2005 Sunday, June 05, 2005 Monday, June 06, 2005 Tuesday, June 07, 2005 Wednesday, June 08, 2005 Thursday, June 09, 2005 Friday, June 10, 2005 Sunday, June 12, 2005 Tuesday, June 14, 2005 Thursday, June 16, 2005 Friday, June 17, 2005 Saturday, June 18, 2005 Sunday, June 19, 2005 Monday, June 20, 2005 Tuesday, June 21, 2005 Thursday, June 23, 2005 Saturday, June 25, 2005 Sunday, June 26, 2005 Tuesday, June 28, 2005 Wednesday, June 29, 2005 Thursday, June 30, 2005 Friday, July 01, 2005 Saturday, July 02, 2005 Monday, July 04, 2005 Wednesday, July 06, 2005 Thursday, July 07, 2005 Saturday, July 09, 2005 Sunday, July 10, 2005 Friday, July 15, 2005 Sunday, July 17, 2005 Tuesday, July 19, 2005 Wednesday, July 20, 2005 Thursday, July 21, 2005 Saturday, July 23, 2005 Sunday, July 24, 2005 Tuesday, August 02, 2005 Thursday, August 04, 2005 Friday, August 05, 2005 Saturday, August 13, 2005 Wednesday, August 24, 2005 Friday, August 26, 2005 Saturday, August 27, 2005 Saturday, September 03, 2005 Wednesday, September 07, 2005 Thursday, September 08, 2005 Saturday, September 24, 2005 Wednesday, September 28, 2005 Wednesday, October 19, 2005 Thursday, October 20, 2005 Friday, October 21, 2005 Sunday, October 23, 2005 Wednesday, November 02, 2005 Monday, November 21, 2005 Wednesday, November 23, 2005 Friday, December 02, 2005 Saturday, December 10, 2005 Saturday, December 17, 2005 Sunday, December 18, 2005 Monday, December 19, 2005 Wednesday, December 21, 2005 Wednesday, January 04, 2006 Friday, January 06, 2006 Monday, January 09, 2006 Monday, January 16, 2006 Tuesday, January 17, 2006 Friday, January 20, 2006 Sunday, January 22, 2006 Saturday, January 28, 2006 Tuesday, January 31, 2006 Wednesday, February 01, 2006 Thursday, February 02, 2006 Wednesday, February 08, 2006 Thursday, February 09, 2006 Friday, February 10, 2006 Saturday, February 11, 2006 Sunday, February 12, 2006 Monday, February 13, 2006 Tuesday, February 14, 2006 Wednesday, February 15, 2006 Thursday, February 16, 2006 Saturday, February 18, 2006 Monday, February 20, 2006 Wednesday, February 22, 2006 Thursday, February 23, 2006 Sunday, March 05, 2006 Tuesday, March 07, 2006 Friday, March 24, 2006 Saturday, March 25, 2006 Wednesday, April 05, 2006 Thursday, April 06, 2006 Friday, April 07, 2006 Saturday, April 08, 2006 Tuesday, April 11, 2006 Monday, April 17, 2006 Tuesday, April 25, 2006 Thursday, April 27, 2006 Tuesday, May 09, 2006 Friday, May 12, 2006 Saturday, May 13, 2006 Sunday, May 14, 2006 Monday, May 15, 2006 Tuesday, May 16, 2006 Thursday, May 18, 2006 Friday, May 26, 2006 Sunday, May 28, 2006 Monday, May 29, 2006 Wednesday, May 31, 2006 Thursday, June 01, 2006 Sunday, June 04, 2006 Monday, June 05, 2006 Friday, June 09, 2006 Saturday, June 10, 2006 Sunday, June 11, 2006 Friday, June 16, 2006 Monday, June 19, 2006 Friday, June 23, 2006 Sunday, June 25, 2006 Tuesday, June 27, 2006 Wednesday, June 28, 2006 Friday, June 30, 2006 Sunday, July 09, 2006 Thursday, July 13, 2006 Friday, July 14, 2006 Saturday, July 15, 2006 Monday, July 17, 2006 Tuesday, July 18, 2006 Wednesday, July 19, 2006 Tuesday, July 25, 2006 Wednesday, July 26, 2006 Friday, July 28, 2006 Sunday, July 30, 2006 Monday, July 31, 2006 Thursday, August 03, 2006 Friday, August 04, 2006 Sunday, August 06, 2006 Monday, August 07, 2006 Wednesday, August 09, 2006 Thursday, August 10, 2006 Sunday, August 13, 2006 Tuesday, August 15, 2006 Thursday, August 17, 2006 Friday, August 18, 2006 Wednesday, September 06, 2006 Friday, September 08, 2006 Monday, September 11, 2006 Wednesday, September 13, 2006 Thursday, September 14, 2006 Friday, September 22, 2006 Saturday, September 23, 2006 Sunday, October 01, 2006 Tuesday, October 03, 2006 Monday, October 30, 2006 Monday, November 06, 2006 Tuesday, November 07, 2006 Sunday, November 12, 2006 Tuesday, November 21, 2006 Wednesday, November 22, 2006 Thursday, November 23, 2006 Friday, December 01, 2006 Monday, December 04, 2006 Tuesday, December 05, 2006 Thursday, December 14, 2006 Wednesday, December 20, 2006 Thursday, December 21, 2006 Friday, December 29, 2006 Wednesday, January 10, 2007 Thursday, January 11, 2007 Saturday, January 13, 2007 Monday, January 15, 2007 Wednesday, January 17, 2007 Saturday, January 20, 2007 Tuesday, January 23, 2007 Tuesday, February 20, 2007 Saturday, February 24, 2007 Sunday, February 25, 2007 Friday, March 23, 2007 Wednesday, April 04, 2007 Tuesday, April 10, 2007 Thursday, April 12, 2007 Friday, April 13, 2007 Thursday, April 19, 2007 Friday, April 20, 2007 Tuesday, April 24, 2007 Tuesday, May 08, 2007 Thursday, May 10, 2007 Friday, May 11, 2007 Monday, May 14, 2007 Tuesday, May 15, 2007 Sunday, May 20, 2007 Monday, May 21, 2007 Tuesday, May 22, 2007 Wednesday, May 23, 2007 Thursday, May 24, 2007 Sunday, May 27, 2007 Wednesday, May 30, 2007 Thursday, May 31, 2007 Friday, June 01, 2007 Monday, June 04, 2007 Wednesday, June 06, 2007 Saturday, June 09, 2007 Sunday, June 10, 2007 Monday, June 11, 2007 Friday, June 15, 2007 Tuesday, June 19, 2007 Tuesday, June 26, 2007 Wednesday, June 27, 2007 Thursday, June 28, 2007 Saturday, June 30, 2007 Monday, July 02, 2007 Tuesday, July 03, 2007 Friday, July 06, 2007 Tuesday, July 10, 2007 Friday, July 13, 2007 Tuesday, July 24, 2007 Saturday, July 28, 2007 Sunday, July 29, 2007 Monday, August 13, 2007 Sunday, August 19, 2007 Saturday, August 25, 2007 Monday, August 27, 2007 Wednesday, August 29, 2007 Friday, August 31, 2007 Friday, September 07, 2007 Wednesday, September 12, 2007 Wednesday, September 19, 2007 Friday, September 21, 2007 Friday, September 28, 2007 Tuesday, October 02, 2007 Thursday, October 11, 2007 Saturday, October 27, 2007 Thursday, November 01, 2007 Saturday, November 03, 2007 Monday, November 05, 2007 Wednesday, November 28, 2007 Tuesday, December 04, 2007 Tuesday, December 11, 2007 Friday, December 14, 2007 Friday, December 21, 2007 Tuesday, December 25, 2007 Saturday, December 29, 2007 Monday, January 07, 2008 Thursday, January 10, 2008 Saturday, January 12, 2008 Sunday, January 13, 2008 Tuesday, January 15, 2008 Friday, January 18, 2008 Saturday, January 19, 2008 Friday, January 25, 2008 Sunday, January 27, 2008 Monday, January 28, 2008 Tuesday, January 29, 2008 Sunday, February 03, 2008 Wednesday, February 06, 2008 Friday, February 08, 2008 Sunday, February 10, 2008 Monday, February 11, 2008 Tuesday, February 12, 2008 Monday, February 25, 2008 Tuesday, February 26, 2008 Monday, March 03, 2008 Tuesday, March 04, 2008 Saturday, March 22, 2008 Saturday, April 19, 2008 Wednesday, April 23, 2008 Saturday, April 26, 2008 Wednesday, April 30, 2008 Monday, May 05, 2008 Tuesday, May 13, 2008 Wednesday, May 14, 2008 Saturday, May 17, 2008 Tuesday, May 20, 2008 Saturday, May 24, 2008 Sunday, May 25, 2008 Thursday, June 12, 2008 Tuesday, June 17, 2008 Saturday, July 05, 2008 Tuesday, July 08, 2008 Monday, August 04, 2008 Thursday, August 28, 2008 Thursday, September 11, 2008 Saturday, September 20, 2008 Monday, September 22, 2008 Tuesday, September 23, 2008 Wednesday, September 24, 2008 Friday, September 26, 2008 Monday, September 29, 2008 Saturday, October 04, 2008 Wednesday, October 08, 2008 Thursday, October 09, 2008 Sunday, October 12, 2008 Wednesday, October 15, 2008 Wednesday, October 22, 2008 Thursday, October 23, 2008 Friday, October 24, 2008 Tuesday, October 28, 2008 Wednesday, October 29, 2008 Monday, November 03, 2008 Tuesday, November 04, 2008 Thursday, November 06, 2008 Saturday, November 08, 2008 Monday, November 10, 2008 Wednesday, November 19, 2008 Thursday, December 18, 2008 Monday, December 22, 2008 Sunday, January 11, 2009 Thursday, January 22, 2009 Monday, January 26, 2009 Thursday, February 19, 2009 Tuesday, February 24, 2009 Friday, February 27, 2009 Monday, March 02, 2009 Thursday, March 05, 2009 Wednesday, March 11, 2009 Thursday, March 12, 2009 Friday, March 13, 2009 Thursday, March 19, 2009 Monday, March 23, 2009 Friday, March 27, 2009 Saturday, March 28, 2009 Sunday, March 29, 2009 Thursday, April 02, 2009 Tuesday, April 07, 2009 Tuesday, April 14, 2009 Tuesday, April 21, 2009 Thursday, April 23, 2009 Saturday, April 25, 2009 Sunday, May 03, 2009 Wednesday, May 06, 2009 Tuesday, May 12, 2009 Wednesday, May 13, 2009 Thursday, May 14, 2009 Sunday, May 17, 2009 Tuesday, May 26, 2009 Wednesday, June 03, 2009 Thursday, June 04, 2009 Tuesday, June 09, 2009 Friday, June 12, 2009 Saturday, June 13, 2009 Sunday, June 14, 2009 Monday, June 22, 2009 Thursday, June 25, 2009 Saturday, July 11, 2009 Tuesday, July 14, 2009 Friday, July 24, 2009 Tuesday, August 18, 2009 Wednesday, August 19, 2009 Friday, August 21, 2009 Monday, August 24, 2009 Thursday, September 03, 2009 Wednesday, September 09, 2009 Thursday, September 10, 2009 Sunday, September 13, 2009 Monday, September 14, 2009 Tuesday, September 15, 2009 Wednesday, September 23, 2009 Friday, September 25, 2009 Sunday, September 27, 2009 Tuesday, September 29, 2009 Monday, November 02, 2009 Tuesday, November 10, 2009 Thursday, November 12, 2009 Tuesday, November 24, 2009 Thursday, February 25, 2010 Thursday, March 04, 2010 Wednesday, March 17, 2010 Tuesday, March 23, 2010 Friday, April 09, 2010 Friday, April 16, 2010 Wednesday, April 21, 2010 Thursday, April 22, 2010 Friday, April 23, 2010 Thursday, April 29, 2010 Sunday, May 02, 2010 Friday, May 07, 2010 Sunday, May 09, 2010 Monday, May 10, 2010 Tuesday, May 11, 2010 Tuesday, June 15, 2010