Copyright Notice
- All original comments are © Copyright 2004 by CodeWarrior. All rights are reserved. All quoted material unless in public domain, are the copyrighted works of the respective copyright holders, and all referenced trademarks are respectively owned by the relevant trademark holder. No attempt nor intention is made by this author to dilute any trademark or infringe any copyrighted material. All materials used on this page not copyrighted by CodeWarrior, are held to be used for non-commercial , personal, fair use purposes. All declaratoy statements not manifestly,contextually or perceptually, intended to be sarcastic, ironic, or parody in nature, are asserted to be true and correct by the author of this blog, as far as could be determined given the information available to the author at the time the post was written. Unauthorized reproduction of material on this page is prohibited, unless such limited reproduction falls under fair use, and such use is authorized if proper attribution of the source of the material, and author is credited in all instances of its usage.
SEARCH THIS SITE USING KEYWORDS
Powered by:

CodeWarriorZ BlueZ
CodeWarriorz Thoughts
Day to day musings of free speech activist CodeWarrior.
CHECK OUT THE WEBSITE OF MY PAL SHMOO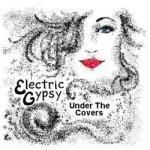 Monday, May 17, 2004
Copyright Noteice- All original comments are © Copyright 2004 by CodeWarrior. All rights are reserved. All quoted material unless in public domain, are the copyrighted works of the respective copyright holders, and are referenced trademarks are respectively owned by the relevant copyright holder. All materials used on this page not copyrighted by CodeWarrior, are held to be used for non-commercial , personal, fair use purposes.

http://sfimc.net/news/2004/05/1693945.php
"Pot TV To Air Texas Prison Torture Videos
by Pete Brady/ Loretta Nall Monday May 17, 2004 at 01:42 PM
loretta@pot-tv.net 404-806-5303

video: windows media at 1.1 mebibytes

Pot-TV to air torture tapes by Pete Brady (16 May, 2004) Abuse in US prisons similar to abuse in Iraq Preview Clips America or Iraq? http://tv.alabama.usmjparty.com/iraqtexasgoose.WMV

High School or Prison? http://tv.alabama.usmjparty.com/gccomparison.WMV

Iraqi prisoners suffer abuses at Abu Ghraib. The similarities between Bush administration wartime incarceration and interrogation techniques and abuses in US prisons will be illuminated in a compelling show soon to air on Marc Emery's Pot-TV Internet television network (www.pot-tv.net). Pot-TV News reporter Loretta Nall, who is also president of the US Marijuana Party, says she recently received and viewed videotapes showing torture meted out to prisoners in Texas during the late 1990's. Nall says she is editing the tapes for presentation on Pot-TV. The alleged abuse, which has been the subject of dozens of state and federal prisoner lawsuits, occurred when George W. Bush was governor of Texas, from 1994 until 2000. Bush's reign as governor resulted in deteriorating conditions at Texas prisons, long known as among the toughest in the nation. The Bush prisons were the subject of numerous lawsuits and federal investigations for prisoner abuse and overcrowding while Bush was governor. A federal district court judge sanctioned Texas prisons after determining that prison guards and prison gang leaders were running inmate "sex slave" operations. Bush was known as "Governor Death" because he enthusiastically executed death row inmates at a rate that far exceeded any governor of any state. By the time he left office, 152 prisoners had been executed, despite pleas from religious leaders, including the Pope, asking Bush to slow down the killings until DNA testing and other judicial procedures could determine if any death row inmates were innocent. The then-governor was also asked to explain how his fundamentalist "pro-life" anti-abortion stance could co-exist with his eagerness to implement the death penalty. The Catholic Church, which opposes war, the death penalty and abortion, says all human life is sacred, not just the life of unborn fetuses. Bush disagrees. The videotaped prisoner abuse documentary that will soon debut on Pot-TV occurred in Texas prisons that were housing prisoners from Missouri. The prisoners were sent to Texas from Missouri because Missouri's prisons were too overcrowded. Nall says the tapes were made by government employees, and were intended as training videos. She received the tapes from a long-time Virginia cannabis activist, who says he got them from a Missouri clergyman. Pot-TV host and USMP President Loretta Nall "I was appalled by what I saw," Nall reports. "In one scene, the cops rush into a cell block, hose the prisoners down soaking wet, beat them with billy clubs, mace them, and take away their towels so they cannot cover their eyes. Prisoners appear to be being choked with towels around their necks. Then they are all taken outside in the freezing cold in their wet clothes and made to sit for hours while they are strip-searched. In another scene, sheriffs deputies and narcotics officers burst into a cell and order everyone on the floor. Everyone complies and they are all lying there peacefully, but the cops whip out the mace and walk around and spray all of them." Media reports say that other videotapes from Texas prisons during the same era show prisoners being stomped, verbally absued, beaten, attacked by dogs, and zapped by stun guns. In their lawsuits, prisoners allege that Missouri and Texas officials refused to do anything about the abuse until a videotape surfaced and was leaked to the press. Some of the abuses took place in private prisons run by Capital Correctional Resources Incorporated (CCRI). Private prisons, private security agencies, and personnel who work for them figure prominently in prisoner abuse scandals in the US and Iraq. Sources say that some private prisons and private security firms hire guards and other personnel who have a history of violent, criminal behavior. A CCRI jailer working in Texas had been previously imprisoned for beating a prisoner, for example, but was hired to work in a CCRI prison anyway. The Pentagon blindly trusted private firms and contractors to hire guards and interrogators for prisons in Iraq, but military investigators now say that private personnel and military personnel were not properly screened, trained or supervised. US prisons and law enforcement are routinely accused of using excessive force and violating human rights. At Wallens Ridge Maximum Security Prison in Virginia, prisoners are forced to wear black hoods, and are beaten and cursed by guards. At Corcoran State Prison in California, dozens of inmates, most of them unarmed, have been shot by prison guards; at least seven prisoners have been killed by guards. In February 1998, federal authorities indicted eight Corcoran officers for deliberately pitting unarmed inmates against each other in gladiator-style fights which the guards would then break up by firing rifles at the prisoners. In Iraq, Abu Ghraib Prison was long known as a torture chamber run by Saddam Hussein. After the US illegally invaded Iraq last year, US Attorney General John Ashcroft hand-picked the former director of Utah's prisons, Lance McCotter, to refurbish and run Abu Ghraib for the American military. The Red Cross estimates that 60 to 80% of the thousands of people arrested and imprisoned at Abu Ghraib by US forces were innocent of any crimes. Ashcroft put McCotter in charge of Abu Ghraib even though McCotter was forced to resign his directorship of Utah prisons in 1997 after a mentally ill patient was tortured and died in a Utah prison, and even though a private prison run by McCotter's "Management & Training Corporation" was under investigation by Ashcroft's Justice Department at the time Ashcroft sent McCotter to Iraq. Military investigators and media reports allege that employees of CACI International and Titan Corporation supervised or conducted brutal interrogations in Iraq's notorious Abu Ghraib prison. One of the private contractor guards accused of abusing prisoners at Abu Ghraib was a former prison guard who worked at a troubled US state-run prison. He has not been prosecuted for the alleged abuse he committed in Iraq, and has reportedly gone back to working at a brutal US prison that has its own history of prisoner abuse problems. The now-famous torture photos and videos from Abu Ghraib document abuses that are virtually direct echoes of abuse shown on the Texas prison videos, and in what happened to South Carolina high school who were victimized by gun-toting police and police dogs, Nall says. In the meantime, US Secretary of Defense Donald Rumsfeld, right-wing radio talk show host Flush Limbaugh, and other leading conservatives have defended US tactics that the Red Cross and other organizations say violated international law, such as the Geneva Convention. A New Yorker article written by award-winning investigative journalist Seymour Hersh credibly asserts that Rumsfeld and other top Pentagon officials approved torture at US prisons in Cuba and Iraq. Nall, who recently returned from Washington, DC, where she was meeting with members of Congress in her capacity as president of the US Marijuana Party, says that Pot-TV viewers will be shocked to find that human rights violations iare occurring not just in Iraq, but in American prisons and schools."

http://tv.alabama.usmjparty.com/gccomparison.WMV

"ntil last month, lying to your own company's lawyers was not a crime.

Now it is.

Defense lawyers and civil libertarians are expressing alarm at the government's aggressive use of obstruction of justice laws in its investigation of accounting improprieties at Computer Associates, the giant software company. Some of the lawyers also criticize the handling of the case by Wachtell, Lipton, Rosen & Katz, a prominent law firm that the company hired to investigate the charges on its behalf.

Advertisement


On April 9, three former executives at the company pleaded guilty to obstruction charges tied to lies they told to Wachtell, whose investigation was led by John F. Savarese, a former federal prosecutor who also represented Martha Stewart before her trial this year.

The Computer Associates executives were never accused of lying directly to federal investigators or a grand jury. Their guilty pleas were based on the theory that in lying to Wachtell they had misled federal officials, because Wachtell passed their lies to the government. When the federal investigation became public in February 2002, the company promised to cooperate fully with the prosecutors.

Tim Lynch, director of the Cato Institute's Project on Criminal Justice, said he was quite surprised that Judge I. Leo Glasser had accepted the guilty pleas. An executive who lies to his company's lawyers should be fired, not prosecuted, he said. Prosecutors are stretching the law, he believes, in a way that Congress did not intend.

"If an employee is speaking to an internal investigator, the only sanction for lying to or misleading an internal investigator is discharge from your company," Mr. Lynch said. "It's improper to let these private investigators assume some set of quasi-governmental status which is very unclear to people. The bottom line is that it's not a crime."

Prosecutors disagree with Mr. Lynch's assessment, saying that the executives knew that their testimony would be turned over to the government and that they needed to tell the truth.

Defense lawyers say the case vividly reveals the potential traps that mid- and high-level executives face during internal corporate investigations, which have become increasingly common.

Prosecutors now demand that companies give up any claim of legal privilege and turn over whatever information they have uncovered internally to avoid a companywide indictment that could devastate the corporation, lawyers say. Though employees are usually warned that their answers are not protected by attorney-client privilege, they may not have the same reservations about lying to their own lawyers that they would have to federal agents.

At the same time, company employees cannot assert a right against self-incrimination during an internal investigation: if they refuse to answer questions, they can be fired. So managers may feel they have little choice but to lie, especially if senior executives are also lying."

And, "so it goes"-Vonnegut

"Interviews, mocking footage of Bush's often inelegant speeches, and comments by U.S. soldiers in Iraq — many expressing harsh disillusionment in their leaders — dominate the film.
It opens with a whimsical recap of the 2000 presidential campaign and the rancor after Florida's photo-finish vote threw the election to Bush over Democratic rival Al Gore.
"Was it all just a dream?" Moore ponders. "Did the last four years even happen?"
The Sept. 11 attacks play out with no images of the planes that hit the World Trade Center and the Pentagon. Instead, Moore fades to black and provides only the sounds of the planes crashing into the towers, before fading in again on tearful faces of people watching the devastation and a slow-motion montage of floating ash and debris after the buildings collapsed.
Moore examines Saudi financial ties to the Bush family and presents post-Saddam Iraq as an economic-development zone for American corporations.
Graver in tone than "Bowling for Columbine," the film includes grisly images of dead Iraqi babies and burned children, along with amputees and other U.S. soldiers injured in Iraq.
Accolades from skeptics
Even those skeptical of Moore, who has drawn criticism that he skews the truth to fit his arguments, were impressed.
"I have a problematic relationship with some of Michael Moore's work," said James Rocchi, film critic for DVD rental company Netflix, saying he found Moore too smug and stunt-driven in the past. "There's no such job as a standup journalist."

Yet in "Fahrenheit 9/11," Moore presents powerful segments about losses on both sides of the Iraq war and the grief of American and Iraqi families, Rocchi said.

"This film is at its best when it is most direct and speaks from the heart, when it shows lives torn apart," Rocchi said."
Alhtough I don't really agree with Moore on gun control, I wholeheartedly agree about the subject of Fahrenheit 9/11.
~Code
"WASHINGTON -- Secretary of State Colin Powell chastised a press aide for trying to cut short the taping of a television interview Sunday.
Powell, speaking from a Dead Sea resort in Jordan, was listening to a final question from moderator Tim Russert, who was in the Washington studio of NBC's "Meet the Press."
In the taped broadcast, Powell abruptly disappears from view. Briefly seen are swaying palm trees and the water, backdrops for the interview.
Powell can be heard saying to the aide, "He's still asking a question." The secretary then told Russert, "Tim, I'm sorry I lost you."
NBC identified the aide as Emily Miller, a deputy press secretary.
With the cameras still on the water, Powell snapped, "Emily get out of the way." He then instructed the crew to "bring the camera back," and told Russert to go ahead with the last question.
After Powell answered, Russert thanked the secretary for his "willingness to overrule his press aide's attempt to abruptly cut off our discussion."
Although the State Department gave their own spin
(" State Department spokeswoman Julie Reside said Powell had scheduled five interviews, one after another, and that NBC went over the agreed time limit. She said every effort was made to get NBC to finish up, but that other networks had booked satellite time for interviews.
The executive producer of "Meet the Press," Betsy Fischer, pointed out that Powell was 45 minutes late for the interview and that "everyone's satellite schedules already had to be rescheduled" anyway.
She said the exchange was not edited out because most taped interviews are not altered before airing.")
about why this happened...I wonder if the PR expert, Winston Smith from 1984 is not alive and well and working at the White House.
"Indian markets in turmoil
Gandhi gets communist's support
Monday, May 17, 2004 Posted: 8:37 AM EDT (1237 GMT)

NEW DELHI, India -- India's Bombay Stock Exchange has recorded its biggest loss amid concerns over the future of economic reforms under a new coalition government."

As our country has outsourced jobs to India, it seems that the stability of the Indian economy has problems. Note that Gandhi is getting communist support.


In Iraq, we have seen the pictures of abuse by a small number of our troops, upon Iraqi prisoners (the fine nuance of the word "detainees" will be left to people like Mr. Rumsfeld, who says it was "abuse", not "torture"}.

Who were these soldiers? We were the specially trained black ops torture experts who had been brainwashed to the point that they had no sense of morals? We they especially hard hearted, evil people who were specially shipped in to abuse the prisioners?

No, these were the faces of small town American, middle class kids who were raised to love mom, apple pie, and saluting the flag. These were kids to whom the Pledge of Allegiance was not a foreign creed, but something carved into their souls.

So, what happened?

Lynndie England, the young lady in many of the photos, in an on camera interview said , apparently speaking for the others in her mind, that they (the people involved in the abusing of prisoners), didn't see anything wrong in what they did, and that they were "only following orders". She said that she was told to pose and smile, and she did what she was told.

Why am I even talking about this?

Well, because it brings to mind what the German middle, and lower middle class who were in the military in World War II under the Nazi regime said..."we were only following orders".

The military has countered that if a soldier is given an order to do something they believe is illegal, that they have the power to refuse to do what they have been ordered to do. Anyone who has been in the military knows that doing what you are ordered, is branded into you from the first day of boot camp.

But, since Ms. England said she didn't see anything wrong with what they did,the point is moot. And, someone no less than Joe Lieberman said in an on camera interview that he believes that if information about 9/11 could have been discovered before the fact using abuse or torture, that he believes all Americans would give their approval to do whatever it takes to get the information.

"Whatever it takes to get the information"!!!????

When 9/11 occured, I grieved as did our nation, for the thousands of innocent lives lost. I put up webpages, I sent in my dollars, and I feel horrible that such a thing happened.

But, I get very nervous when a politician who almost became in the second position to president, honestly believes that the people would, to a man , woman, or child, authorize ANYTHING be done to human beings in order to extricate information.

So, when we look into the faces of the people who are going to be courts martialed, who can we blame for these violations of human rights?

Is it all O.K. if the "other side" does horrible things? And, where does the escalation of retribution end? How high does the pyramid of payback get before it stops?

We don't know how high the level of responsibility for the abuse goes, however; apparently, Mr. Lieberman, a Democrat, apparently believes that , to prevent a terror attack, anything is permissible, no act is too heinous to be out of bounds.

People look back at the murder of millions of Jews in World War II and say "How could humans do that to other humans?"

One of my pals in Iraq told me about a woman who took her baby/child and threw it out on the road in front of the HumVee in an effort to force them to stop, because terrorists were intending to ambush them when they stopped.

We have to remember that we are not fighting aliens from outer space. The people we are fighting we call terrorists, and yet, I suspect they were born in small villages, and were told by others to do what they are doing.

There's no Jeffrey Dahmer answer...there's no demon possession that we need to hang this on.

It's very simple..." They were born in a small town, and they were just following orders."

Additional link
http://www.harpercollins.com.au/drstephenjuan/news.htm
"NO WONDER TORTURE IS SO COMMON


Photos of U.S. troops obviously enjoying the torture and humiliation of Iraqis prisoners of war will be images not soon forgotten. The U.S. military's torturing of Iraqi prisoners merely proves yet again that torturing comes easily to humans.

Typically, such torturers do not emerge from under some rock, already pre-disposed towards repression, brutality, and violence. Instead, although not in all cases, the torturer is usually an average, normal individual who becomes a sadistic monster by merely following orders in a culture that encourages such behaviour. Research suggests that it is the rare, exceptional, and highly laudable person who is morally strong enough to refuse inhumane commands by an authority figure.

Be it the Nazi SS officer, the Saddam Hussein henchman, or the U.S. soldier or contract security guard in Iraq, the torturer could easily be your neighbour's son.

A classic film, "Your Neighbour's Son" (1988), documents for all time how easy it is to create a torturer. The film depicts the transforming of average Greek young men into political torturers during the years of the Greek military junta (1967-74). It was made by doctors under the sponsorship of Amnesty International and later the subject of an ABC "Four Corners" program. The film shows that only a modest amount of indoctrination by authorities is sufficient to turn ordinary youngsters into murderers.

For at least fifty years, behavioural science research has demonstrated how simple it is to create a torturer.

The grandfather of works in this field is THE AUTHORITARIAN PERSONALITY by T.W. Adorno and others (Harper & Row, 1950). Written soon after World War II, this classic study draws frightening parallels between fascist reality in Germany and "potentially fascist" behaviour in California.

A lesser known but invaluable work is LICENSED MASS MURDER by H.V. Dicks (Sussex University Press, 1972). This book artfully delineates the socio-psychological make-up of a group of Nazi SS officers. It is a fascinating study of the intricate workings of the mind of the torturer and shows how all involved are in some sense victimized.

But still the most chilling study of all is based upon experiments conducted at the psychology laboratories of Yale University under the direction of the late Dr. Stanley Milgram.

In OBEDIENCE TO AUTHORITY (Tavistock, 1974), Dr. Milgram writes, "This is, perhaps, the most fundamental lesson of our study: ordinary people, simply doing their jobs, and without any particular hostility on their part, can become agents in a terrible destructive process. Moreover, even when the destructive effects of their work becomes patently clear, and they are asked to carry out actions incompatible with fundamental standards of morality, relatively few people have the resources needed to resist authority. A variety of inhibitions against disobeying authority come into play and successfully keep the person in his place."

Dr. Milgram's experiments consisted of making unsuspecting university students participate in a "learning experiment". Under the orders of a scientist (Dr. Milgram), complete with white laboratory coat and surrounded by scientific-looking equipment, a student became the "teacher" whose task it was to administer steadily rising degrees of electric shocks to a "learner". The learner was unseen, but not unheard. The learner was supposedly strapped to a chair in a nearby room in front of a task to be "learned". The learner was to be "conditioned" by shocks to avoid errors ("to learn better").

Of course, the "teacher" was the real subject of Dr. Milgram's experiment. The object being to discover how far a normal person would go in carrying out orders by an authority--even though obviously injuring or killing another human being.

Unknown to the teacher, the learner was not being shocked, but merely acting the part--complete with cries, shouts, and pleas for mercy all coming from the next room. The learner was, in fact, one of Dr. Milgram's assistants.

The situation was made more realistic to the teacher by the elaborate, sophisticated-looking, supposedly "very scientific-looking" electric shock-inducing switchboard that was to be used. It had a keyboard with marked buttons ranging from "slight shock" to "danger--severe shock". And prior to the teacher administering shocks, Dr. Milgram gave each a tiny, genuine shock. Thus, they could understand what sorts of pain the learner would be receiving--but in ever-increasing doses.

Naturally, the learner intentionally made many mistakes so that the teacher would be called upon to administer numerous and steadily more severe shocks.

Therefore, while at one end of the experiment, there was a suffering victim evoking the humane urge to stop, at the other end there was the authority figure instructing the teacher to continue on at whatever cost.

The authority figure would first say "in the interests of science continue", then "please continue", then "the experiment requires that you continue", then "it is absolutely essential that you go on", and finally "you have no choice but to go on". This would proceed until supposedly fatal shocks were being administered--and when no further cries could be heard from the learner.

This experiment was repeated many times. Dr. Milgram found that ordinary young men would invariably obey what were, in effect, criminal orders to torture and murder a complete stranger--someone never even seen. He writes, "even with this low degree of expected zeal or commitment and without prior conditioning, not one participant refused ab initio to go on the moment he knew he was beginning to cause discomfort to another human being. Two-thirds of the subjects obeyed the experimenter to the last and severest shocks--so to speak against all moral imperative."

Dr. Milgram came to the horrifying conclusion that these subjects, just as the Nazi SS officers before them, behaved as "sadistic monsters" who were merely following orders. (1)

According to the latest annual report by Amnesty International covering 2003, 151 nations abuse human rights. (2) Nations that torture during war or times of social unrest range from A to Z. There is torture in Afghanistan and torture in Zimbabwe.

Some governments seek the right to torture. The U.S. government recently requested that its military be exempt from international anti-torturing conventions. The U.S. government in April 2004 argued in front of the U.S. Supreme Court that no international anti-torturing laws applied to its military prisoners the U.S. holds in Guantanomo, Cuba---an enclave it rents from the Cuban government.

The U.S. military admits that its troops have used sexual torture in Iraq. Sexual torture as an instrument of war is common. This is according to a Dr. Y. Fischman of the Institute for the Study of Psychopolitical Trauma in Palo Alto, California. (3)

Just as torture is sexy, it is profitable. According to U.S. NEWS AND WORLD REPORT, U.S. military-oriented businesses make profits from "trade in the tools of torture". (4)

Torture is commonly a part of war strategy. Indeed, it is rare that military prisoners are not tortured. In one study concerning the former Yugoslavia, it was found that torture occurred in 93 per cent of prisoners as only 7 per cent were "rarely tortured". (5)

Famed psychologist Hannah Arendt studied the case of Nazi war criminal Adolf Eichmann and came to the disturbing conclusion that Eichmann thought of himself, not as a monster, but only as a "bureaucrat who simply sat at his desk and did his job."

C.P. Snow once remarked, "more horrible crimes have been committed in the name of obedience than for any other cause or ideology." "

Archives
Monday, May 03, 2004 Tuesday, May 04, 2004 Sunday, May 09, 2004 Tuesday, May 11, 2004 Wednesday, May 12, 2004 Friday, May 14, 2004 Saturday, May 15, 2004 Sunday, May 16, 2004 Monday, May 17, 2004 Tuesday, May 18, 2004 Wednesday, May 19, 2004 Thursday, May 20, 2004 Friday, May 21, 2004 Monday, May 24, 2004 Tuesday, May 25, 2004 Wednesday, May 26, 2004 Thursday, May 27, 2004 Friday, May 28, 2004 Saturday, May 29, 2004 Sunday, May 30, 2004 Tuesday, June 01, 2004 Wednesday, June 02, 2004 Thursday, June 03, 2004 Friday, June 04, 2004 Saturday, June 05, 2004 Sunday, June 06, 2004 Monday, June 07, 2004 Tuesday, June 08, 2004 Wednesday, June 09, 2004 Thursday, June 10, 2004 Friday, June 11, 2004 Sunday, June 13, 2004 Monday, June 14, 2004 Wednesday, June 16, 2004 Thursday, June 17, 2004 Friday, June 18, 2004 Sunday, June 20, 2004 Monday, June 21, 2004 Tuesday, June 22, 2004 Wednesday, June 23, 2004 Thursday, June 24, 2004 Friday, June 25, 2004 Saturday, June 26, 2004 Sunday, June 27, 2004 Tuesday, June 29, 2004 Wednesday, June 30, 2004 Thursday, July 01, 2004 Friday, July 02, 2004 Saturday, July 03, 2004 Sunday, July 04, 2004 Monday, July 05, 2004 Tuesday, July 06, 2004 Wednesday, July 07, 2004 Thursday, July 08, 2004 Friday, July 09, 2004 Saturday, July 10, 2004 Sunday, July 11, 2004 Monday, July 12, 2004 Tuesday, July 13, 2004 Wednesday, July 14, 2004 Thursday, July 15, 2004 Friday, July 16, 2004 Saturday, July 17, 2004 Sunday, July 18, 2004 Monday, July 19, 2004 Tuesday, July 20, 2004 Wednesday, July 21, 2004 Friday, July 23, 2004 Friday, July 30, 2004 Monday, August 02, 2004 Tuesday, August 03, 2004 Wednesday, August 04, 2004 Thursday, August 05, 2004 Friday, August 06, 2004 Saturday, August 07, 2004 Sunday, August 08, 2004 Tuesday, August 10, 2004 Wednesday, August 11, 2004 Thursday, August 12, 2004 Friday, August 13, 2004 Saturday, August 14, 2004 Sunday, August 15, 2004 Monday, August 16, 2004 Tuesday, August 17, 2004 Friday, August 20, 2004 Saturday, August 21, 2004 Tuesday, August 24, 2004 Wednesday, August 25, 2004 Thursday, August 26, 2004 Friday, August 27, 2004 Sunday, August 29, 2004 Monday, August 30, 2004 Wednesday, September 01, 2004 Thursday, September 02, 2004 Friday, September 03, 2004 Saturday, September 04, 2004 Sunday, September 05, 2004 Monday, September 06, 2004 Tuesday, September 07, 2004 Wednesday, September 08, 2004 Thursday, September 09, 2004 Friday, September 10, 2004 Saturday, September 11, 2004 Sunday, September 12, 2004 Monday, September 13, 2004 Tuesday, September 14, 2004 Wednesday, September 15, 2004 Friday, September 17, 2004 Saturday, September 18, 2004 Sunday, September 19, 2004 Tuesday, September 21, 2004 Wednesday, September 22, 2004 Thursday, September 23, 2004 Friday, September 24, 2004 Saturday, September 25, 2004 Monday, September 27, 2004 Tuesday, September 28, 2004 Wednesday, September 29, 2004 Thursday, September 30, 2004 Friday, October 01, 2004 Saturday, October 02, 2004 Sunday, October 03, 2004 Monday, October 04, 2004 Tuesday, October 05, 2004 Wednesday, October 06, 2004 Thursday, October 07, 2004 Friday, October 08, 2004 Saturday, October 09, 2004 Sunday, October 10, 2004 Tuesday, October 12, 2004 Wednesday, October 13, 2004 Thursday, October 14, 2004 Friday, October 15, 2004 Saturday, October 16, 2004 Sunday, October 17, 2004 Monday, October 18, 2004 Tuesday, October 19, 2004 Wednesday, October 20, 2004 Thursday, October 21, 2004 Friday, October 22, 2004 Saturday, October 23, 2004 Sunday, October 24, 2004 Monday, October 25, 2004 Tuesday, October 26, 2004 Wednesday, October 27, 2004 Thursday, October 28, 2004 Friday, October 29, 2004 Saturday, October 30, 2004 Sunday, October 31, 2004 Monday, November 01, 2004 Tuesday, November 02, 2004 Wednesday, November 03, 2004 Thursday, November 04, 2004 Friday, November 05, 2004 Saturday, November 06, 2004 Sunday, November 07, 2004 Monday, November 08, 2004 Tuesday, November 09, 2004 Wednesday, November 10, 2004 Thursday, November 11, 2004 Friday, November 12, 2004 Saturday, November 13, 2004 Sunday, November 14, 2004 Monday, November 15, 2004 Tuesday, November 16, 2004 Wednesday, November 17, 2004 Thursday, November 18, 2004 Friday, November 19, 2004 Saturday, November 20, 2004 Sunday, November 21, 2004 Monday, November 22, 2004 Thursday, November 25, 2004 Friday, November 26, 2004 Saturday, November 27, 2004 Sunday, November 28, 2004 Tuesday, November 30, 2004 Wednesday, December 01, 2004 Thursday, December 02, 2004 Friday, December 03, 2004 Saturday, December 04, 2004 Tuesday, December 07, 2004 Wednesday, December 08, 2004 Thursday, December 09, 2004 Friday, December 10, 2004 Saturday, December 11, 2004 Sunday, December 12, 2004 Monday, December 13, 2004 Tuesday, December 14, 2004 Wednesday, December 15, 2004 Thursday, December 16, 2004 Friday, December 17, 2004 Sunday, December 19, 2004 Monday, December 20, 2004 Friday, December 24, 2004 Saturday, December 25, 2004 Sunday, December 26, 2004 Wednesday, December 29, 2004 Thursday, December 30, 2004 Friday, December 31, 2004 Monday, January 03, 2005 Wednesday, January 05, 2005 Thursday, January 06, 2005 Saturday, January 08, 2005 Sunday, January 09, 2005 Tuesday, January 11, 2005 Wednesday, January 12, 2005 Thursday, January 13, 2005 Saturday, January 15, 2005 Wednesday, January 19, 2005 Friday, January 21, 2005 Saturday, January 22, 2005 Sunday, January 23, 2005 Monday, January 24, 2005 Wednesday, January 26, 2005 Thursday, January 27, 2005 Friday, January 28, 2005 Saturday, January 29, 2005 Monday, January 31, 2005 Thursday, February 03, 2005 Friday, February 04, 2005 Saturday, February 05, 2005 Sunday, February 06, 2005 Monday, February 07, 2005 Tuesday, February 08, 2005 Wednesday, February 09, 2005 Thursday, February 10, 2005 Friday, February 11, 2005 Saturday, February 12, 2005 Sunday, February 13, 2005 Tuesday, February 15, 2005 Thursday, February 17, 2005 Saturday, February 19, 2005 Sunday, February 20, 2005 Wednesday, February 23, 2005 Saturday, February 26, 2005 Sunday, February 27, 2005 Monday, February 28, 2005 Wednesday, March 02, 2005 Thursday, March 03, 2005 Sunday, March 06, 2005 Tuesday, March 08, 2005 Wednesday, March 09, 2005 Thursday, March 10, 2005 Friday, March 11, 2005 Saturday, March 12, 2005 Sunday, March 13, 2005 Monday, March 14, 2005 Tuesday, March 15, 2005 Wednesday, March 16, 2005 Thursday, March 17, 2005 Friday, March 18, 2005 Saturday, March 19, 2005 Thursday, March 24, 2005 Friday, March 25, 2005 Saturday, March 26, 2005 Sunday, March 27, 2005 Wednesday, March 30, 2005 Thursday, March 31, 2005 Friday, April 01, 2005 Saturday, April 02, 2005 Sunday, April 03, 2005 Wednesday, April 06, 2005 Thursday, April 07, 2005 Saturday, April 09, 2005 Sunday, April 10, 2005 Monday, April 11, 2005 Thursday, April 14, 2005 Saturday, April 16, 2005 Sunday, April 17, 2005 Monday, April 18, 2005 Wednesday, April 20, 2005 Thursday, April 21, 2005 Friday, April 22, 2005 Saturday, April 23, 2005 Sunday, April 24, 2005 Tuesday, April 26, 2005 Friday, April 29, 2005 Saturday, April 30, 2005 Sunday, May 01, 2005 Monday, May 02, 2005 Tuesday, May 03, 2005 Wednesday, May 04, 2005 Thursday, May 05, 2005 Friday, May 06, 2005 Sunday, May 08, 2005 Wednesday, May 11, 2005 Thursday, May 12, 2005 Friday, May 13, 2005 Sunday, May 15, 2005 Monday, May 16, 2005 Wednesday, May 18, 2005 Thursday, May 19, 2005 Friday, May 20, 2005 Saturday, May 21, 2005 Sunday, May 22, 2005 Monday, May 23, 2005 Tuesday, May 24, 2005 Wednesday, May 25, 2005 Thursday, May 26, 2005 Friday, May 27, 2005 Saturday, May 28, 2005 Sunday, May 29, 2005 Monday, May 30, 2005 Tuesday, May 31, 2005 Wednesday, June 01, 2005 Thursday, June 02, 2005 Friday, June 03, 2005 Saturday, June 04, 2005 Sunday, June 05, 2005 Monday, June 06, 2005 Tuesday, June 07, 2005 Wednesday, June 08, 2005 Thursday, June 09, 2005 Friday, June 10, 2005 Sunday, June 12, 2005 Tuesday, June 14, 2005 Thursday, June 16, 2005 Friday, June 17, 2005 Saturday, June 18, 2005 Sunday, June 19, 2005 Monday, June 20, 2005 Tuesday, June 21, 2005 Thursday, June 23, 2005 Saturday, June 25, 2005 Sunday, June 26, 2005 Tuesday, June 28, 2005 Wednesday, June 29, 2005 Thursday, June 30, 2005 Friday, July 01, 2005 Saturday, July 02, 2005 Monday, July 04, 2005 Wednesday, July 06, 2005 Thursday, July 07, 2005 Saturday, July 09, 2005 Sunday, July 10, 2005 Friday, July 15, 2005 Sunday, July 17, 2005 Tuesday, July 19, 2005 Wednesday, July 20, 2005 Thursday, July 21, 2005 Saturday, July 23, 2005 Sunday, July 24, 2005 Tuesday, August 02, 2005 Thursday, August 04, 2005 Friday, August 05, 2005 Saturday, August 13, 2005 Wednesday, August 24, 2005 Friday, August 26, 2005 Saturday, August 27, 2005 Saturday, September 03, 2005 Wednesday, September 07, 2005 Thursday, September 08, 2005 Saturday, September 24, 2005 Wednesday, September 28, 2005 Wednesday, October 19, 2005 Thursday, October 20, 2005 Friday, October 21, 2005 Sunday, October 23, 2005 Wednesday, November 02, 2005 Monday, November 21, 2005 Wednesday, November 23, 2005 Friday, December 02, 2005 Saturday, December 10, 2005 Saturday, December 17, 2005 Sunday, December 18, 2005 Monday, December 19, 2005 Wednesday, December 21, 2005 Wednesday, January 04, 2006 Friday, January 06, 2006 Monday, January 09, 2006 Monday, January 16, 2006 Tuesday, January 17, 2006 Friday, January 20, 2006 Sunday, January 22, 2006 Saturday, January 28, 2006 Tuesday, January 31, 2006 Wednesday, February 01, 2006 Thursday, February 02, 2006 Wednesday, February 08, 2006 Thursday, February 09, 2006 Friday, February 10, 2006 Saturday, February 11, 2006 Sunday, February 12, 2006 Monday, February 13, 2006 Tuesday, February 14, 2006 Wednesday, February 15, 2006 Thursday, February 16, 2006 Saturday, February 18, 2006 Monday, February 20, 2006 Wednesday, February 22, 2006 Thursday, February 23, 2006 Sunday, March 05, 2006 Tuesday, March 07, 2006 Friday, March 24, 2006 Saturday, March 25, 2006 Wednesday, April 05, 2006 Thursday, April 06, 2006 Friday, April 07, 2006 Saturday, April 08, 2006 Tuesday, April 11, 2006 Monday, April 17, 2006 Tuesday, April 25, 2006 Thursday, April 27, 2006 Tuesday, May 09, 2006 Friday, May 12, 2006 Saturday, May 13, 2006 Sunday, May 14, 2006 Monday, May 15, 2006 Tuesday, May 16, 2006 Thursday, May 18, 2006 Friday, May 26, 2006 Sunday, May 28, 2006 Monday, May 29, 2006 Wednesday, May 31, 2006 Thursday, June 01, 2006 Sunday, June 04, 2006 Monday, June 05, 2006 Friday, June 09, 2006 Saturday, June 10, 2006 Sunday, June 11, 2006 Friday, June 16, 2006 Monday, June 19, 2006 Friday, June 23, 2006 Sunday, June 25, 2006 Tuesday, June 27, 2006 Wednesday, June 28, 2006 Friday, June 30, 2006 Sunday, July 09, 2006 Thursday, July 13, 2006 Friday, July 14, 2006 Saturday, July 15, 2006 Monday, July 17, 2006 Tuesday, July 18, 2006 Wednesday, July 19, 2006 Tuesday, July 25, 2006 Wednesday, July 26, 2006 Friday, July 28, 2006 Sunday, July 30, 2006 Monday, July 31, 2006 Thursday, August 03, 2006 Friday, August 04, 2006 Sunday, August 06, 2006 Monday, August 07, 2006 Wednesday, August 09, 2006 Thursday, August 10, 2006 Sunday, August 13, 2006 Tuesday, August 15, 2006 Thursday, August 17, 2006 Friday, August 18, 2006 Wednesday, September 06, 2006 Friday, September 08, 2006 Monday, September 11, 2006 Wednesday, September 13, 2006 Thursday, September 14, 2006 Friday, September 22, 2006 Saturday, September 23, 2006 Sunday, October 01, 2006 Tuesday, October 03, 2006 Monday, October 30, 2006 Monday, November 06, 2006 Tuesday, November 07, 2006 Sunday, November 12, 2006 Tuesday, November 21, 2006 Wednesday, November 22, 2006 Thursday, November 23, 2006 Friday, December 01, 2006 Monday, December 04, 2006 Tuesday, December 05, 2006 Thursday, December 14, 2006 Wednesday, December 20, 2006 Thursday, December 21, 2006 Friday, December 29, 2006 Wednesday, January 10, 2007 Thursday, January 11, 2007 Saturday, January 13, 2007 Monday, January 15, 2007 Wednesday, January 17, 2007 Saturday, January 20, 2007 Tuesday, January 23, 2007 Tuesday, February 20, 2007 Saturday, February 24, 2007 Sunday, February 25, 2007 Friday, March 23, 2007 Wednesday, April 04, 2007 Tuesday, April 10, 2007 Thursday, April 12, 2007 Friday, April 13, 2007 Thursday, April 19, 2007 Friday, April 20, 2007 Tuesday, April 24, 2007 Tuesday, May 08, 2007 Thursday, May 10, 2007 Friday, May 11, 2007 Monday, May 14, 2007 Tuesday, May 15, 2007 Sunday, May 20, 2007 Monday, May 21, 2007 Tuesday, May 22, 2007 Wednesday, May 23, 2007 Thursday, May 24, 2007 Sunday, May 27, 2007 Wednesday, May 30, 2007 Thursday, May 31, 2007 Friday, June 01, 2007 Monday, June 04, 2007 Wednesday, June 06, 2007 Saturday, June 09, 2007 Sunday, June 10, 2007 Monday, June 11, 2007 Friday, June 15, 2007 Tuesday, June 19, 2007 Tuesday, June 26, 2007 Wednesday, June 27, 2007 Thursday, June 28, 2007 Saturday, June 30, 2007 Monday, July 02, 2007 Tuesday, July 03, 2007 Friday, July 06, 2007 Tuesday, July 10, 2007 Friday, July 13, 2007 Tuesday, July 24, 2007 Saturday, July 28, 2007 Sunday, July 29, 2007 Monday, August 13, 2007 Sunday, August 19, 2007 Saturday, August 25, 2007 Monday, August 27, 2007 Wednesday, August 29, 2007 Friday, August 31, 2007 Friday, September 07, 2007 Wednesday, September 12, 2007 Wednesday, September 19, 2007 Friday, September 21, 2007 Friday, September 28, 2007 Tuesday, October 02, 2007 Thursday, October 11, 2007 Saturday, October 27, 2007 Thursday, November 01, 2007 Saturday, November 03, 2007 Monday, November 05, 2007 Wednesday, November 28, 2007 Tuesday, December 04, 2007 Tuesday, December 11, 2007 Friday, December 14, 2007 Friday, December 21, 2007 Tuesday, December 25, 2007 Saturday, December 29, 2007 Monday, January 07, 2008 Thursday, January 10, 2008 Saturday, January 12, 2008 Sunday, January 13, 2008 Tuesday, January 15, 2008 Friday, January 18, 2008 Saturday, January 19, 2008 Friday, January 25, 2008 Sunday, January 27, 2008 Monday, January 28, 2008 Tuesday, January 29, 2008 Sunday, February 03, 2008 Wednesday, February 06, 2008 Friday, February 08, 2008 Sunday, February 10, 2008 Monday, February 11, 2008 Tuesday, February 12, 2008 Monday, February 25, 2008 Tuesday, February 26, 2008 Monday, March 03, 2008 Tuesday, March 04, 2008 Saturday, March 22, 2008 Saturday, April 19, 2008 Wednesday, April 23, 2008 Saturday, April 26, 2008 Wednesday, April 30, 2008 Monday, May 05, 2008 Tuesday, May 13, 2008 Wednesday, May 14, 2008 Saturday, May 17, 2008 Tuesday, May 20, 2008 Saturday, May 24, 2008 Sunday, May 25, 2008 Thursday, June 12, 2008 Tuesday, June 17, 2008 Saturday, July 05, 2008 Tuesday, July 08, 2008 Monday, August 04, 2008 Thursday, August 28, 2008 Thursday, September 11, 2008 Saturday, September 20, 2008 Monday, September 22, 2008 Tuesday, September 23, 2008 Wednesday, September 24, 2008 Friday, September 26, 2008 Monday, September 29, 2008 Saturday, October 04, 2008 Wednesday, October 08, 2008 Thursday, October 09, 2008 Sunday, October 12, 2008 Wednesday, October 15, 2008 Wednesday, October 22, 2008 Thursday, October 23, 2008 Friday, October 24, 2008 Tuesday, October 28, 2008 Wednesday, October 29, 2008 Monday, November 03, 2008 Tuesday, November 04, 2008 Thursday, November 06, 2008 Saturday, November 08, 2008 Monday, November 10, 2008 Wednesday, November 19, 2008 Thursday, December 18, 2008 Monday, December 22, 2008 Sunday, January 11, 2009 Thursday, January 22, 2009 Monday, January 26, 2009 Thursday, February 19, 2009 Tuesday, February 24, 2009 Friday, February 27, 2009 Monday, March 02, 2009 Thursday, March 05, 2009 Wednesday, March 11, 2009 Thursday, March 12, 2009 Friday, March 13, 2009 Thursday, March 19, 2009 Monday, March 23, 2009 Friday, March 27, 2009 Saturday, March 28, 2009 Sunday, March 29, 2009 Thursday, April 02, 2009 Tuesday, April 07, 2009 Tuesday, April 14, 2009 Tuesday, April 21, 2009 Thursday, April 23, 2009 Saturday, April 25, 2009 Sunday, May 03, 2009 Wednesday, May 06, 2009 Tuesday, May 12, 2009 Wednesday, May 13, 2009 Thursday, May 14, 2009 Sunday, May 17, 2009 Tuesday, May 26, 2009 Wednesday, June 03, 2009 Thursday, June 04, 2009 Tuesday, June 09, 2009 Friday, June 12, 2009 Saturday, June 13, 2009 Sunday, June 14, 2009 Monday, June 22, 2009 Thursday, June 25, 2009 Saturday, July 11, 2009 Tuesday, July 14, 2009 Friday, July 24, 2009 Tuesday, August 18, 2009 Wednesday, August 19, 2009 Friday, August 21, 2009 Monday, August 24, 2009 Thursday, September 03, 2009 Wednesday, September 09, 2009 Thursday, September 10, 2009 Sunday, September 13, 2009 Monday, September 14, 2009 Tuesday, September 15, 2009 Wednesday, September 23, 2009 Friday, September 25, 2009 Sunday, September 27, 2009 Tuesday, September 29, 2009 Monday, November 02, 2009 Tuesday, November 10, 2009 Thursday, November 12, 2009 Tuesday, November 24, 2009 Thursday, February 25, 2010 Thursday, March 04, 2010 Wednesday, March 17, 2010 Tuesday, March 23, 2010 Friday, April 09, 2010 Friday, April 16, 2010 Wednesday, April 21, 2010 Thursday, April 22, 2010 Friday, April 23, 2010 Thursday, April 29, 2010 Sunday, May 02, 2010 Friday, May 07, 2010 Sunday, May 09, 2010 Monday, May 10, 2010 Tuesday, May 11, 2010 Tuesday, June 15, 2010