Copyright Notice
- All original comments are © Copyright 2004 by CodeWarrior. All rights are reserved. All quoted material unless in public domain, are the copyrighted works of the respective copyright holders, and all referenced trademarks are respectively owned by the relevant trademark holder. No attempt nor intention is made by this author to dilute any trademark or infringe any copyrighted material. All materials used on this page not copyrighted by CodeWarrior, are held to be used for non-commercial , personal, fair use purposes. All declaratoy statements not manifestly,contextually or perceptually, intended to be sarcastic, ironic, or parody in nature, are asserted to be true and correct by the author of this blog, as far as could be determined given the information available to the author at the time the post was written. Unauthorized reproduction of material on this page is prohibited, unless such limited reproduction falls under fair use, and such use is authorized if proper attribution of the source of the material, and author is credited in all instances of its usage.
SEARCH THIS SITE USING KEYWORDS
Powered by:

CodeWarriorZ BlueZ
CodeWarriorz Thoughts
Day to day musings of free speech activist CodeWarrior.
CHECK OUT THE WEBSITE OF MY PAL SHMOO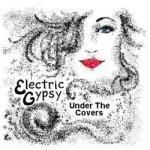 Thursday, May 20, 2004
PRISON PLANET.com Copyright © 2002-2003 Alex Jones
All rights reserved.
More Photos Surface
Soldiers Shown Giving Thumbs Up Sign By Body of Dead Iraqi Prisoner

ABC News | May 19 2004

ABCNEWS has obtained two new photos taken at the Abu Ghraib prison in Iraq showing Spc. Charles Graner and Spc. Sabrina Harmon posing over the body of a detainee who was allegedly beaten to death by CIA or civilian interrogators in the prison's showers. The detainee's name was Manadel al-Jamadi.

According to testimony from Spc. Jason Kenner, obtained by ABCNEWS, the man was brought to the prison by U.S. Navy Seals in good health. Kenner said he saw extensive bruising on the detainee's body when he was brought out of the showers, dead.

Kenner says the body was packed in ice during a "battle" between CIA and military interrogators over who should dispose of the body.

The Justice Department opened an investigation into this death and four others today following a referral from the CIA.

The photos were taken by Sgt. Charles Frederick, who in e-mails to his family has asked why the people responsible for the prisoner's death were not being prosecuted in the same manner that he is.

Frederick, Graner, and Harmon are among six reservists from the 372nd Military Police Company who are facing charges in the abuse scandal.

A lawyer for Graner, Guy Womack, told ABCNEWS the photo of his client represents inappropriate "gallows humor." Womack questioned why U.S. officials have not opened a criminal investigation into alleged murders at Abu Ghraib, while the investigation of his client has proceeded at a rapid pace.

A seventh member of the unit, Spc. Jeremy Sivits, pleaded guilty today to four counts for taking pictures of naked Iraqi prisoners being humiliated.

Sivits received the maximum penalty of a year in prison and a bad conduct discharge.



How many units of music are the RIAA labels shipping?
WHO CARES!
There are people who have analyzed the statistics of the RIAA in some statistical "gotcha" trying to prove them a liar/ liars.

LOL..to me, that's like trying to prove that the Peanuts cartoon series is really not a true story by close scrutiny of the lack of three dimensional qualities of Charlie Brown.

Of COURSE Peanuts is a cartoon strip. Of course the RIAA dissembles!

It's hilarious to me that anyone takes any of their statements serious enough to do a serious analysis, though I do admit that the academic papers from universities showing that song downloading is not really negatively impacting RIAA sales are very well done and worthwhile.

But, for these amateur sleuths to do a less than scholarly expose, and feel like they have discovered something astounding, it just tickles me. :)

And, equally, my assertion that the RIAA act like Nazis and utilize the Big Lie of Josef Goebbels, is a NO BRAINER. I'm not a genius for pointing out something as clear as the nose on Cary Sherman's face.

The point here is not that the RIAA misrepresents things, or that they act like Nazis, but that they are able to keep doing it over and over and over.

They have been in business since 1952, though not under current management for all that time. They've gotten into fire ant mode in the past few years.

Anyway, my rant goes on....

http://image.guardian.co.uk/sys-images/Guardian/Pix/pictures/2004/05/20/1abughraib1

Photographic depictions of one of the soldiers seen with Lynndie England in some of the other photos, giving a "thumbs up" with a big smile, over the body of an Iraqi packed in ice in a body bag. There are other photos with Sabrina Harman (per the article)doing the same thing.

"New photos show Abu Ghraib abuse

George Wright
Thursday May 20, 2004


Specialist Charles Graner poses alongside the corpse of an Iraqi detainee in Abu Ghraib prison. Photograph: PA/ABC News

The row over the conduct of US personnel in Iraq looked set to intensify today after an American news channel showed photographs of military police officers posing with the battered body of an Iraqi prisoner.
ABC News broadcast the images of two officers - named in its report as specialists Charles Graner and Sabrina Harman - smiling and giving the "thumbs up" over the bruised and bloodied corpse of an Iraqi identified as Manadel al-Jamadi.

The detainee was allegedly beaten to death by CIA or civilian interrogators in the showers of the notorious Abu Ghraib prison.

ABC cited evidence from another officer, Specialist Jason Kenner, who claimed Mr al-Jamadi was brought to the prison by US navy seals "in good health". But Spc Kenner said the detainee died after being taken into the showers. He said there was extensive bruising on his body.

The report said Spc Kenner saw the body packed in ice while a "battle" raged between CIA and military interrogators over who should dispose of the corpse.

The US department of justice is understood to have opened an investigation into the death, and four others in US custody in Iraq and Afghanistan, following a referral from the CIA.

The latest pictures were reportedly taken by Staff Sergeant Ivan "Chip" Frederick. Sgt Frederick, along with specialists Graner and Harman, is among six reservists from the 372nd military police company who are facing charges in the abuse scandal.

A seventh, Specialist Jeremy Sivits, pleaded guilty yesterday to abusing detainees and was ordered to serve a year in military detention and given a bad conduct discharge - the maximum sentence available.

Guy Womack, a lawyer for specialist Graner, told ABC News the photo of his client represented "gallows humour".

Specialists Graner and Harman appeared in earlier, widely circulated abuse photos, including one where they posed, smiling, over a pile of naked Iraqi detainees. Spc Harman has since revealed that she never read or even saw a copy of the Geneva Convention until two months after she was charged.

The abuse photographs - the latest in a series to emerge from the jail in a scandal that has outraged international opinion - will heap further pressure on the US-led coalition as it attempts to restore the credibility of its mission in Iraq.

A poll by the Iraq Centre for Research and Strategic Studies - established one year ago by returned exile politician Saadoun Duleimi - shows nine out of 10 Iraqis see US troops as occupiers rather than peacekeepers.

Other results, published today in the Financial Times ahead of the full release of the survey next week, include a surge in the popularity of Moqtada al-Sadr , the radical Shia cleric who has been locked in a stand-off with US forces in the holy city of Najaf.

Mr Duleimi told the paper that more than half of those asked - a sample of 1,600 people from Iraq's different ethnic groups - wanted coalition forces to leave Iraq, compared to 20% one year ago.

The poll, carried out before the prison abuse scandal, suggests that the coalition had lost the trust of Iraqis even before photos of ritual humiliation began circulating in the international media. "Iraqis always contrast American actions with American promises and there's now a wide gap in credibility," said Mr Duleimi."

Yeah, liberation is our game folks!

"BAGHDAD, Iraq (CNN) -- U.S. military personnel and Iraqi police Thursday raided the compound of the Iraqi National Congress and the nearby home of Iraqi Governing Council member Ahmed Chalabi.

Chalabi's nephew, Salim Chalabi, said the forces entered his uncle's home, put a gun to Chalabi's head and threatened him.

Describing what his uncle told him, Salim said the forces were "looking for something" and were upset with Chalabi.

The forces cordoned off the Iraqi National Congress headquarters in a separate building nearby, taking guns away from the security there, Salim said.

Chalabi, a Shiite, is a favorite of the Pentagon but is regarded as divisive and untrustworthy by the State Department."

Did you read that? Is your head about to explode? It says he is a favorite and felt to be untrustworthy. It also says they put a gun to Chalabi's head and threatened him.

Combined with the Abu G. scandal, is it me, or does the US sound like it is running around abusing the Iraqis?

"He is believed to have been a source of intelligence about Iraq's alleged weapons of mass destruction, which have not been discovered in the nine months since Saddam's regime fell."

""Our report is that this was not a wedding party, that these were anticoalition forces that fired first, and that U.S. troops returned fire, destroying several vehicles, and killing a number of them," a Pentagon spokesman said.

He was responding to a video distributed by The Associated Press showing Iraqi witnesses who said that at least 20 people were killed and five others critically wounded early Wednesday when planes fired on a wedding celebration.

A man on the video said all homes in the village near the Syrian border were destroyed in the attack Wednesday."

Yeah, those darn weddings..can't have THAT going on in a free Iraq, can we ?

Why don't we just start handing out the double lighting bolt insignias of the Waffen SS to our enforcers, and maybe some death's head silver pins as well...

Geez Louise, is this a sci fi drama we are stuck in?

Do People Really React to What they Read...or what they thought they read?
I get frustrated at times because I think people filter what they read and end up reacting to what they THOUGHT someone said, and not what the person REALLY said.

A perfect example of this occurs when one uses the term NAZI.

Somewhere along the line, people started using the term Nazi incorrectly, and started throwing it around like an epithet, much like calling someone an a-hole. It became shorthand for anyone who is a martinet, or who mindlessly imposes guidelines on people that are very specific. Actually, the word "martinet" is a far better tool to convey that idea, since it doesn't carry all the other WW II baggage.

One could actually use the term Nazi as a compliment...if you were a neo-Nazi.

The point is, there is a difference between someone saying that a group is using Nazi tactics, and CALLING them a Nazi. One is a specific comparison of procedures and tactics with Nazi methods, and the other is just a mindless epithet, much like calling someone an a-hole.

One conveys information, while the other is just expressing anger or disgust.

For example,Josef Goebbels was the propaganda minister of the Third Reich, and both he and Hitler used the "Big Lie" technique, whereby you repeat a lie over and over , loudly, and people will start believing it.

A perfect example is the use of the words "piracy" and "pirate" when they should use the words "copyright infringement".

From what I have been able to find, people in England started wrongly using the words piracy and pirate in reference to copyright infringement, in England around 1668 A.D..

There are federal definitions of what constitutes the crime of piracy and citizens as pirates in USC Title 18, Chapter 81, Section 1652. Piracy is murder and robbery on the high seas, and is punishable by death. This has NOTHING to do with copyright infringement.

But, the RIAA and MPAA have flooded their press releases with the words pirates and piracy to the point that the major media have all adopted the terms, and one RARELY sees the term "copyright infringement" being used in the popular major media.

So, how do people misinterpret what they read?

There are a number of ways.

One way is that they superimpose their beliefs on a topic over what they read.

Another is that they sometimes read the past writings of a writer, and when they see the author using a word, they just do a mental shortcut and insert the writer's past comments and theme when they see the subject referenced.

Another way is when people only read PART of an article and then extrapolate what they read, to the rest of the article, when in fact, the writer COULD change horses in mid stream and end up arguing for the other side of a subject. For example, I could start off arguing that the RIAA use Nazi tactics in the beginning of an article, and end up taking the other side, saying they do NOT use Nazi tactics.

The point is, people ASSUME things. They often don't take the time to actually read word for word, and start fresh when they read an article.

One of the most common sources of making mistakes is the act of ASSUMING.

A humorous statement is that when you ASSUME..you make an ASS out of U and Me.

Archives
Monday, May 03, 2004 Tuesday, May 04, 2004 Sunday, May 09, 2004 Tuesday, May 11, 2004 Wednesday, May 12, 2004 Friday, May 14, 2004 Saturday, May 15, 2004 Sunday, May 16, 2004 Monday, May 17, 2004 Tuesday, May 18, 2004 Wednesday, May 19, 2004 Thursday, May 20, 2004 Friday, May 21, 2004 Monday, May 24, 2004 Tuesday, May 25, 2004 Wednesday, May 26, 2004 Thursday, May 27, 2004 Friday, May 28, 2004 Saturday, May 29, 2004 Sunday, May 30, 2004 Tuesday, June 01, 2004 Wednesday, June 02, 2004 Thursday, June 03, 2004 Friday, June 04, 2004 Saturday, June 05, 2004 Sunday, June 06, 2004 Monday, June 07, 2004 Tuesday, June 08, 2004 Wednesday, June 09, 2004 Thursday, June 10, 2004 Friday, June 11, 2004 Sunday, June 13, 2004 Monday, June 14, 2004 Wednesday, June 16, 2004 Thursday, June 17, 2004 Friday, June 18, 2004 Sunday, June 20, 2004 Monday, June 21, 2004 Tuesday, June 22, 2004 Wednesday, June 23, 2004 Thursday, June 24, 2004 Friday, June 25, 2004 Saturday, June 26, 2004 Sunday, June 27, 2004 Tuesday, June 29, 2004 Wednesday, June 30, 2004 Thursday, July 01, 2004 Friday, July 02, 2004 Saturday, July 03, 2004 Sunday, July 04, 2004 Monday, July 05, 2004 Tuesday, July 06, 2004 Wednesday, July 07, 2004 Thursday, July 08, 2004 Friday, July 09, 2004 Saturday, July 10, 2004 Sunday, July 11, 2004 Monday, July 12, 2004 Tuesday, July 13, 2004 Wednesday, July 14, 2004 Thursday, July 15, 2004 Friday, July 16, 2004 Saturday, July 17, 2004 Sunday, July 18, 2004 Monday, July 19, 2004 Tuesday, July 20, 2004 Wednesday, July 21, 2004 Friday, July 23, 2004 Friday, July 30, 2004 Monday, August 02, 2004 Tuesday, August 03, 2004 Wednesday, August 04, 2004 Thursday, August 05, 2004 Friday, August 06, 2004 Saturday, August 07, 2004 Sunday, August 08, 2004 Tuesday, August 10, 2004 Wednesday, August 11, 2004 Thursday, August 12, 2004 Friday, August 13, 2004 Saturday, August 14, 2004 Sunday, August 15, 2004 Monday, August 16, 2004 Tuesday, August 17, 2004 Friday, August 20, 2004 Saturday, August 21, 2004 Tuesday, August 24, 2004 Wednesday, August 25, 2004 Thursday, August 26, 2004 Friday, August 27, 2004 Sunday, August 29, 2004 Monday, August 30, 2004 Wednesday, September 01, 2004 Thursday, September 02, 2004 Friday, September 03, 2004 Saturday, September 04, 2004 Sunday, September 05, 2004 Monday, September 06, 2004 Tuesday, September 07, 2004 Wednesday, September 08, 2004 Thursday, September 09, 2004 Friday, September 10, 2004 Saturday, September 11, 2004 Sunday, September 12, 2004 Monday, September 13, 2004 Tuesday, September 14, 2004 Wednesday, September 15, 2004 Friday, September 17, 2004 Saturday, September 18, 2004 Sunday, September 19, 2004 Tuesday, September 21, 2004 Wednesday, September 22, 2004 Thursday, September 23, 2004 Friday, September 24, 2004 Saturday, September 25, 2004 Monday, September 27, 2004 Tuesday, September 28, 2004 Wednesday, September 29, 2004 Thursday, September 30, 2004 Friday, October 01, 2004 Saturday, October 02, 2004 Sunday, October 03, 2004 Monday, October 04, 2004 Tuesday, October 05, 2004 Wednesday, October 06, 2004 Thursday, October 07, 2004 Friday, October 08, 2004 Saturday, October 09, 2004 Sunday, October 10, 2004 Tuesday, October 12, 2004 Wednesday, October 13, 2004 Thursday, October 14, 2004 Friday, October 15, 2004 Saturday, October 16, 2004 Sunday, October 17, 2004 Monday, October 18, 2004 Tuesday, October 19, 2004 Wednesday, October 20, 2004 Thursday, October 21, 2004 Friday, October 22, 2004 Saturday, October 23, 2004 Sunday, October 24, 2004 Monday, October 25, 2004 Tuesday, October 26, 2004 Wednesday, October 27, 2004 Thursday, October 28, 2004 Friday, October 29, 2004 Saturday, October 30, 2004 Sunday, October 31, 2004 Monday, November 01, 2004 Tuesday, November 02, 2004 Wednesday, November 03, 2004 Thursday, November 04, 2004 Friday, November 05, 2004 Saturday, November 06, 2004 Sunday, November 07, 2004 Monday, November 08, 2004 Tuesday, November 09, 2004 Wednesday, November 10, 2004 Thursday, November 11, 2004 Friday, November 12, 2004 Saturday, November 13, 2004 Sunday, November 14, 2004 Monday, November 15, 2004 Tuesday, November 16, 2004 Wednesday, November 17, 2004 Thursday, November 18, 2004 Friday, November 19, 2004 Saturday, November 20, 2004 Sunday, November 21, 2004 Monday, November 22, 2004 Thursday, November 25, 2004 Friday, November 26, 2004 Saturday, November 27, 2004 Sunday, November 28, 2004 Tuesday, November 30, 2004 Wednesday, December 01, 2004 Thursday, December 02, 2004 Friday, December 03, 2004 Saturday, December 04, 2004 Tuesday, December 07, 2004 Wednesday, December 08, 2004 Thursday, December 09, 2004 Friday, December 10, 2004 Saturday, December 11, 2004 Sunday, December 12, 2004 Monday, December 13, 2004 Tuesday, December 14, 2004 Wednesday, December 15, 2004 Thursday, December 16, 2004 Friday, December 17, 2004 Sunday, December 19, 2004 Monday, December 20, 2004 Friday, December 24, 2004 Saturday, December 25, 2004 Sunday, December 26, 2004 Wednesday, December 29, 2004 Thursday, December 30, 2004 Friday, December 31, 2004 Monday, January 03, 2005 Wednesday, January 05, 2005 Thursday, January 06, 2005 Saturday, January 08, 2005 Sunday, January 09, 2005 Tuesday, January 11, 2005 Wednesday, January 12, 2005 Thursday, January 13, 2005 Saturday, January 15, 2005 Wednesday, January 19, 2005 Friday, January 21, 2005 Saturday, January 22, 2005 Sunday, January 23, 2005 Monday, January 24, 2005 Wednesday, January 26, 2005 Thursday, January 27, 2005 Friday, January 28, 2005 Saturday, January 29, 2005 Monday, January 31, 2005 Thursday, February 03, 2005 Friday, February 04, 2005 Saturday, February 05, 2005 Sunday, February 06, 2005 Monday, February 07, 2005 Tuesday, February 08, 2005 Wednesday, February 09, 2005 Thursday, February 10, 2005 Friday, February 11, 2005 Saturday, February 12, 2005 Sunday, February 13, 2005 Tuesday, February 15, 2005 Thursday, February 17, 2005 Saturday, February 19, 2005 Sunday, February 20, 2005 Wednesday, February 23, 2005 Saturday, February 26, 2005 Sunday, February 27, 2005 Monday, February 28, 2005 Wednesday, March 02, 2005 Thursday, March 03, 2005 Sunday, March 06, 2005 Tuesday, March 08, 2005 Wednesday, March 09, 2005 Thursday, March 10, 2005 Friday, March 11, 2005 Saturday, March 12, 2005 Sunday, March 13, 2005 Monday, March 14, 2005 Tuesday, March 15, 2005 Wednesday, March 16, 2005 Thursday, March 17, 2005 Friday, March 18, 2005 Saturday, March 19, 2005 Thursday, March 24, 2005 Friday, March 25, 2005 Saturday, March 26, 2005 Sunday, March 27, 2005 Wednesday, March 30, 2005 Thursday, March 31, 2005 Friday, April 01, 2005 Saturday, April 02, 2005 Sunday, April 03, 2005 Wednesday, April 06, 2005 Thursday, April 07, 2005 Saturday, April 09, 2005 Sunday, April 10, 2005 Monday, April 11, 2005 Thursday, April 14, 2005 Saturday, April 16, 2005 Sunday, April 17, 2005 Monday, April 18, 2005 Wednesday, April 20, 2005 Thursday, April 21, 2005 Friday, April 22, 2005 Saturday, April 23, 2005 Sunday, April 24, 2005 Tuesday, April 26, 2005 Friday, April 29, 2005 Saturday, April 30, 2005 Sunday, May 01, 2005 Monday, May 02, 2005 Tuesday, May 03, 2005 Wednesday, May 04, 2005 Thursday, May 05, 2005 Friday, May 06, 2005 Sunday, May 08, 2005 Wednesday, May 11, 2005 Thursday, May 12, 2005 Friday, May 13, 2005 Sunday, May 15, 2005 Monday, May 16, 2005 Wednesday, May 18, 2005 Thursday, May 19, 2005 Friday, May 20, 2005 Saturday, May 21, 2005 Sunday, May 22, 2005 Monday, May 23, 2005 Tuesday, May 24, 2005 Wednesday, May 25, 2005 Thursday, May 26, 2005 Friday, May 27, 2005 Saturday, May 28, 2005 Sunday, May 29, 2005 Monday, May 30, 2005 Tuesday, May 31, 2005 Wednesday, June 01, 2005 Thursday, June 02, 2005 Friday, June 03, 2005 Saturday, June 04, 2005 Sunday, June 05, 2005 Monday, June 06, 2005 Tuesday, June 07, 2005 Wednesday, June 08, 2005 Thursday, June 09, 2005 Friday, June 10, 2005 Sunday, June 12, 2005 Tuesday, June 14, 2005 Thursday, June 16, 2005 Friday, June 17, 2005 Saturday, June 18, 2005 Sunday, June 19, 2005 Monday, June 20, 2005 Tuesday, June 21, 2005 Thursday, June 23, 2005 Saturday, June 25, 2005 Sunday, June 26, 2005 Tuesday, June 28, 2005 Wednesday, June 29, 2005 Thursday, June 30, 2005 Friday, July 01, 2005 Saturday, July 02, 2005 Monday, July 04, 2005 Wednesday, July 06, 2005 Thursday, July 07, 2005 Saturday, July 09, 2005 Sunday, July 10, 2005 Friday, July 15, 2005 Sunday, July 17, 2005 Tuesday, July 19, 2005 Wednesday, July 20, 2005 Thursday, July 21, 2005 Saturday, July 23, 2005 Sunday, July 24, 2005 Tuesday, August 02, 2005 Thursday, August 04, 2005 Friday, August 05, 2005 Saturday, August 13, 2005 Wednesday, August 24, 2005 Friday, August 26, 2005 Saturday, August 27, 2005 Saturday, September 03, 2005 Wednesday, September 07, 2005 Thursday, September 08, 2005 Saturday, September 24, 2005 Wednesday, September 28, 2005 Wednesday, October 19, 2005 Thursday, October 20, 2005 Friday, October 21, 2005 Sunday, October 23, 2005 Wednesday, November 02, 2005 Monday, November 21, 2005 Wednesday, November 23, 2005 Friday, December 02, 2005 Saturday, December 10, 2005 Saturday, December 17, 2005 Sunday, December 18, 2005 Monday, December 19, 2005 Wednesday, December 21, 2005 Wednesday, January 04, 2006 Friday, January 06, 2006 Monday, January 09, 2006 Monday, January 16, 2006 Tuesday, January 17, 2006 Friday, January 20, 2006 Sunday, January 22, 2006 Saturday, January 28, 2006 Tuesday, January 31, 2006 Wednesday, February 01, 2006 Thursday, February 02, 2006 Wednesday, February 08, 2006 Thursday, February 09, 2006 Friday, February 10, 2006 Saturday, February 11, 2006 Sunday, February 12, 2006 Monday, February 13, 2006 Tuesday, February 14, 2006 Wednesday, February 15, 2006 Thursday, February 16, 2006 Saturday, February 18, 2006 Monday, February 20, 2006 Wednesday, February 22, 2006 Thursday, February 23, 2006 Sunday, March 05, 2006 Tuesday, March 07, 2006 Friday, March 24, 2006 Saturday, March 25, 2006 Wednesday, April 05, 2006 Thursday, April 06, 2006 Friday, April 07, 2006 Saturday, April 08, 2006 Tuesday, April 11, 2006 Monday, April 17, 2006 Tuesday, April 25, 2006 Thursday, April 27, 2006 Tuesday, May 09, 2006 Friday, May 12, 2006 Saturday, May 13, 2006 Sunday, May 14, 2006 Monday, May 15, 2006 Tuesday, May 16, 2006 Thursday, May 18, 2006 Friday, May 26, 2006 Sunday, May 28, 2006 Monday, May 29, 2006 Wednesday, May 31, 2006 Thursday, June 01, 2006 Sunday, June 04, 2006 Monday, June 05, 2006 Friday, June 09, 2006 Saturday, June 10, 2006 Sunday, June 11, 2006 Friday, June 16, 2006 Monday, June 19, 2006 Friday, June 23, 2006 Sunday, June 25, 2006 Tuesday, June 27, 2006 Wednesday, June 28, 2006 Friday, June 30, 2006 Sunday, July 09, 2006 Thursday, July 13, 2006 Friday, July 14, 2006 Saturday, July 15, 2006 Monday, July 17, 2006 Tuesday, July 18, 2006 Wednesday, July 19, 2006 Tuesday, July 25, 2006 Wednesday, July 26, 2006 Friday, July 28, 2006 Sunday, July 30, 2006 Monday, July 31, 2006 Thursday, August 03, 2006 Friday, August 04, 2006 Sunday, August 06, 2006 Monday, August 07, 2006 Wednesday, August 09, 2006 Thursday, August 10, 2006 Sunday, August 13, 2006 Tuesday, August 15, 2006 Thursday, August 17, 2006 Friday, August 18, 2006 Wednesday, September 06, 2006 Friday, September 08, 2006 Monday, September 11, 2006 Wednesday, September 13, 2006 Thursday, September 14, 2006 Friday, September 22, 2006 Saturday, September 23, 2006 Sunday, October 01, 2006 Tuesday, October 03, 2006 Monday, October 30, 2006 Monday, November 06, 2006 Tuesday, November 07, 2006 Sunday, November 12, 2006 Tuesday, November 21, 2006 Wednesday, November 22, 2006 Thursday, November 23, 2006 Friday, December 01, 2006 Monday, December 04, 2006 Tuesday, December 05, 2006 Thursday, December 14, 2006 Wednesday, December 20, 2006 Thursday, December 21, 2006 Friday, December 29, 2006 Wednesday, January 10, 2007 Thursday, January 11, 2007 Saturday, January 13, 2007 Monday, January 15, 2007 Wednesday, January 17, 2007 Saturday, January 20, 2007 Tuesday, January 23, 2007 Tuesday, February 20, 2007 Saturday, February 24, 2007 Sunday, February 25, 2007 Friday, March 23, 2007 Wednesday, April 04, 2007 Tuesday, April 10, 2007 Thursday, April 12, 2007 Friday, April 13, 2007 Thursday, April 19, 2007 Friday, April 20, 2007 Tuesday, April 24, 2007 Tuesday, May 08, 2007 Thursday, May 10, 2007 Friday, May 11, 2007 Monday, May 14, 2007 Tuesday, May 15, 2007 Sunday, May 20, 2007 Monday, May 21, 2007 Tuesday, May 22, 2007 Wednesday, May 23, 2007 Thursday, May 24, 2007 Sunday, May 27, 2007 Wednesday, May 30, 2007 Thursday, May 31, 2007 Friday, June 01, 2007 Monday, June 04, 2007 Wednesday, June 06, 2007 Saturday, June 09, 2007 Sunday, June 10, 2007 Monday, June 11, 2007 Friday, June 15, 2007 Tuesday, June 19, 2007 Tuesday, June 26, 2007 Wednesday, June 27, 2007 Thursday, June 28, 2007 Saturday, June 30, 2007 Monday, July 02, 2007 Tuesday, July 03, 2007 Friday, July 06, 2007 Tuesday, July 10, 2007 Friday, July 13, 2007 Tuesday, July 24, 2007 Saturday, July 28, 2007 Sunday, July 29, 2007 Monday, August 13, 2007 Sunday, August 19, 2007 Saturday, August 25, 2007 Monday, August 27, 2007 Wednesday, August 29, 2007 Friday, August 31, 2007 Friday, September 07, 2007 Wednesday, September 12, 2007 Wednesday, September 19, 2007 Friday, September 21, 2007 Friday, September 28, 2007 Tuesday, October 02, 2007 Thursday, October 11, 2007 Saturday, October 27, 2007 Thursday, November 01, 2007 Saturday, November 03, 2007 Monday, November 05, 2007 Wednesday, November 28, 2007 Tuesday, December 04, 2007 Tuesday, December 11, 2007 Friday, December 14, 2007 Friday, December 21, 2007 Tuesday, December 25, 2007 Saturday, December 29, 2007 Monday, January 07, 2008 Thursday, January 10, 2008 Saturday, January 12, 2008 Sunday, January 13, 2008 Tuesday, January 15, 2008 Friday, January 18, 2008 Saturday, January 19, 2008 Friday, January 25, 2008 Sunday, January 27, 2008 Monday, January 28, 2008 Tuesday, January 29, 2008 Sunday, February 03, 2008 Wednesday, February 06, 2008 Friday, February 08, 2008 Sunday, February 10, 2008 Monday, February 11, 2008 Tuesday, February 12, 2008 Monday, February 25, 2008 Tuesday, February 26, 2008 Monday, March 03, 2008 Tuesday, March 04, 2008 Saturday, March 22, 2008 Saturday, April 19, 2008 Wednesday, April 23, 2008 Saturday, April 26, 2008 Wednesday, April 30, 2008 Monday, May 05, 2008 Tuesday, May 13, 2008 Wednesday, May 14, 2008 Saturday, May 17, 2008 Tuesday, May 20, 2008 Saturday, May 24, 2008 Sunday, May 25, 2008 Thursday, June 12, 2008 Tuesday, June 17, 2008 Saturday, July 05, 2008 Tuesday, July 08, 2008 Monday, August 04, 2008 Thursday, August 28, 2008 Thursday, September 11, 2008 Saturday, September 20, 2008 Monday, September 22, 2008 Tuesday, September 23, 2008 Wednesday, September 24, 2008 Friday, September 26, 2008 Monday, September 29, 2008 Saturday, October 04, 2008 Wednesday, October 08, 2008 Thursday, October 09, 2008 Sunday, October 12, 2008 Wednesday, October 15, 2008 Wednesday, October 22, 2008 Thursday, October 23, 2008 Friday, October 24, 2008 Tuesday, October 28, 2008 Wednesday, October 29, 2008 Monday, November 03, 2008 Tuesday, November 04, 2008 Thursday, November 06, 2008 Saturday, November 08, 2008 Monday, November 10, 2008 Wednesday, November 19, 2008 Thursday, December 18, 2008 Monday, December 22, 2008 Sunday, January 11, 2009 Thursday, January 22, 2009 Monday, January 26, 2009 Thursday, February 19, 2009 Tuesday, February 24, 2009 Friday, February 27, 2009 Monday, March 02, 2009 Thursday, March 05, 2009 Wednesday, March 11, 2009 Thursday, March 12, 2009 Friday, March 13, 2009 Thursday, March 19, 2009 Monday, March 23, 2009 Friday, March 27, 2009 Saturday, March 28, 2009 Sunday, March 29, 2009 Thursday, April 02, 2009 Tuesday, April 07, 2009 Tuesday, April 14, 2009 Tuesday, April 21, 2009 Thursday, April 23, 2009 Saturday, April 25, 2009 Sunday, May 03, 2009 Wednesday, May 06, 2009 Tuesday, May 12, 2009 Wednesday, May 13, 2009 Thursday, May 14, 2009 Sunday, May 17, 2009 Tuesday, May 26, 2009 Wednesday, June 03, 2009 Thursday, June 04, 2009 Tuesday, June 09, 2009 Friday, June 12, 2009 Saturday, June 13, 2009 Sunday, June 14, 2009 Monday, June 22, 2009 Thursday, June 25, 2009 Saturday, July 11, 2009 Tuesday, July 14, 2009 Friday, July 24, 2009 Tuesday, August 18, 2009 Wednesday, August 19, 2009 Friday, August 21, 2009 Monday, August 24, 2009 Thursday, September 03, 2009 Wednesday, September 09, 2009 Thursday, September 10, 2009 Sunday, September 13, 2009 Monday, September 14, 2009 Tuesday, September 15, 2009 Wednesday, September 23, 2009 Friday, September 25, 2009 Sunday, September 27, 2009 Tuesday, September 29, 2009 Monday, November 02, 2009 Tuesday, November 10, 2009 Thursday, November 12, 2009 Tuesday, November 24, 2009 Thursday, February 25, 2010 Thursday, March 04, 2010 Wednesday, March 17, 2010 Tuesday, March 23, 2010 Friday, April 09, 2010 Friday, April 16, 2010 Wednesday, April 21, 2010 Thursday, April 22, 2010 Friday, April 23, 2010 Thursday, April 29, 2010 Sunday, May 02, 2010 Friday, May 07, 2010 Sunday, May 09, 2010 Monday, May 10, 2010 Tuesday, May 11, 2010 Tuesday, June 15, 2010