Copyright Notice
- All original comments are © Copyright 2004 by CodeWarrior. All rights are reserved. All quoted material unless in public domain, are the copyrighted works of the respective copyright holders, and all referenced trademarks are respectively owned by the relevant trademark holder. No attempt nor intention is made by this author to dilute any trademark or infringe any copyrighted material. All materials used on this page not copyrighted by CodeWarrior, are held to be used for non-commercial , personal, fair use purposes. All declaratoy statements not manifestly,contextually or perceptually, intended to be sarcastic, ironic, or parody in nature, are asserted to be true and correct by the author of this blog, as far as could be determined given the information available to the author at the time the post was written. Unauthorized reproduction of material on this page is prohibited, unless such limited reproduction falls under fair use, and such use is authorized if proper attribution of the source of the material, and author is credited in all instances of its usage.
SEARCH THIS SITE USING KEYWORDS
Powered by:

CodeWarriorZ BlueZ
CodeWarriorz Thoughts
Day to day musings of free speech activist CodeWarrior.
CHECK OUT THE WEBSITE OF MY PAL SHMOO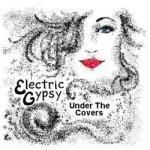 Tuesday, May 25, 2004
"John O. Edwards, NewsMax.com
Friday, Nov. 21, 2003
Gen. Tommy Franks says that if the United States is hit with a weapon of mass destruction that inflicts large casualties, the Constitution will likely be discarded in favor of a military form of government.
Franks, who successfully led the U.S. military operation to liberate Iraq, expressed his worries in an extensive interview he gave to the men's lifestyle magazine Cigar Aficionado.

In the magazine's December edition, the former commander of the military's Central Command warned that if terrorists succeeded in using a weapon of mass destruction (WMD) against the U.S. or one of our allies, it would likely have catastrophic consequences for our cherished republican form of government.

Discussing the hypothetical dangers posed to the U.S. in the wake of Sept. 11, Franks said that "the worst thing that could happen" is if terrorists acquire and then use a biological, chemical or nuclear weapon that inflicts heavy casualties.

If that happens, Franks said, "... the Western world, the free world, loses what it cherishes most, and that is freedom and liberty we've seen for a couple of hundred years in this grand experiment that we call democracy."

Franks then offered "in a practical sense" what he thinks would happen in the aftermath of such an attack.

"It means the potential of a weapon of mass destruction and a terrorist, massive, casualty-producing event somewhere in the Western world – it may be in the United States of America – that causes our population to question our own Constitution and to begin to militarize our country in order to avoid a repeat of another mass, casualty-producing event. Which in fact, then begins to unravel the fabric of our Constitution. Two steps, very, very important."

Franks didn't speculate about how soon such an event might take place.

Already, critics of the U.S. Patriot Act, rushed through Congress in the wake of the Sept. 11 attacks, have argued that the law aims to curtail civil liberties and sets a dangerous precedent.

But Franks' scenario goes much further. He is the first high-ranking official to openly speculate that the Constitution could be scrapped in favor of a military form of government.

The usually camera-shy Franks retired from U.S. Central Command, known in Pentagon lingo as CentCom, in August 2003, after serving nearly four decades in the Army.

Franks earned three Purple Hearts for combat wounds and three Bronze Stars for valor. Known as a "soldier's general," Franks made his mark as a top commander during the U.S.'s successful Operation Desert Storm, which liberated Kuwait in 1991. He was in charge of CentCom when Osama bin Laden's al-Qaeda attacked the United States on Sept. 11.

Franks said that within hours of the attacks, he was given orders to prepare to root out the Taliban in Afghanistan and to capture bin Laden."

"Tuesday, May 25, 2004 Posted: 8:27 AM EDT (1227 GMT)





Find Paralegal Training Programs
Search our comprehensive directory of U.S. paralegal training programs -...
www.allcriminaljusticeschools.com

American Institute for Paralegal Studies
Paralegal. Results matter: Accredited by Accet. Fully online, 12 month...
www.aips.com

Train for a Paralegal Career at Home
Get nationally accredited paralegal training and earn your diploma from Pcdi....
www.pcdi.edu

At Home Paralegal Course
Legal training since 1890. Blackstone's affordable distance education program...
www.blackstone1890.com



YOUR E-MAIL ALERTS
Supreme Court

United States

or Create your own

Manage alerts | What is this?


WASHINGTON (AP) -- Police can search a parked car for drugs, guns or other evidence of a crime while arresting a driver or passengers nearby, the Supreme Court ruled Monday.

The high court has already ruled that officers can search a car when arresting someone inside, and the same rule now applies if a motorist or passenger gets out of the car.

The 7-2 ruling addressed a common situation, in which police pull over a suspicious car or come upon it while it is parked. Sometimes motorists get out of the car before an officer approaches, and it was not clear until now whether police had leeway to search the car.

"In all relevant aspects, the arrest of a suspect who is next to a vehicle presents identical concerns regarding officer safety and the destruction of evidence as the arrest of one who is inside the vehicle," Chief Justice William H. Rehnquist wrote.

Once told he is under arrest, a suspect outside a car could still lunge inside for a weapon, Rehnquist wrote.

"It would make little sense to apply two different rules to what is, at bottom, the same situation," Rehnquist wrote for himself and Justices Sandra Day O'Connor, Anthony M. Kennedy, Clarence Thomas and Stephen Breyer. Justices Antonin Scalia and Ruth Bader Ginsburg agreed with the outcome.

The ruling would apply only when a suspect was arrested close to a car, and would not apply to an abandoned car with no driver or recent occupant in sight.

Justices John Paul Stevens and David Souter dissented.

The new rule invites too many problems, Stevens wrote. "We are not told how recent is recent, or how close is close," he wrote.

The case involved the 2001 search of a Virginia man's gold Lincoln Town Car. He had been driving in Norfolk, Virginia, when an officer noticed his flashy car and ordered a computer check that found the tag was issued for a 1982 Chevrolet. Before the officer could stop Marcus Thornton to give him a ticket, Thornton pulled into a shopping center parking lot and got out.

The officer arrested Thornton after he found marijuana and crack cocaine in Thornton's pocket. After handcuffing Thornton, the officer searched the car and found a gun.

The case is Thornton v. United States, 03-5165."

http://cryptome.org/mil-dead-iqw.htm

Check it out.

"Pastor: Some female legislators sinners
Tuesday, May 25, 2004 Posted: 10:00 AM EDT (1400 GMT)



California state senators wear aprons to object the remarks of Rev. Talph Drollinger.


The International News Magazine
New Internationalist exists to report on issues of world poverty and inequality;...
www.newint.org

NBAF News Magazine Subscriptions
Subscriptions only. NBAF magazine subscriptions. An authorized subscription...
www.cartserver.com

Save on News Magazines
Enjoy great savings, selection and service here at BlueDolphin.com. We have...
www.bluedolphin.com

Subscribe and Save on News Magazines
Subscribe to "Newsweek," "U.S. News" and more. No credit card required. Save up...
www2.magazineline.com



YOUR E-MAIL ALERTS
Senate

Debra Bowen

John Burton

Martha Escutia

or Create your own

Manage alerts | What is this?


SACRAMENTO, California (AP) -- State lawmakers staged a "domestic revolt" Monday, some donning kitchen aprons and scarlet "M's" to protest a pastor who characterized female legislators with young children at home as sinners.

Democratic Sen. Debra Bowen went barefoot on the Senate floor, bringing along a toaster and other kitchen accessories to her desk.

"Today, I'll be serving up a billion dollars in savings for PG&E customers, identity theft legislation ... along with bacon and eggs, getting my shopping list together and preparing to can," she said.

State legislators were offended by what the Rev. Ralph Drollinger, who leads a Bible study class for lawmakers, wrote during a Bible lesson in April.

"It is one thing for a mother to work out of her home while her children are in school," wrote Drollinger. "It is quite another matter to have children in the home and live away in Sacramento for four days a week. Whereas the former could be in keeping with the spirit of Proverbs 31, the latter is sinful."

LOLOLOLOLOLOLOLOLOL....
sounds like something from
www.landoverbaptist.org

"Retail trade group blames animated film's record box-office performance for drop in weekly sales.
May 25, 2004: 12:41 PM EDT



NEW YORK (CNN/Money) - A retail trade group is blaming the hit movie "Shrek 2" for eating into retail sales last week.

QUICK VOTE
What did you do last weekend?
Go shopping
See 'Shrek 2'
Something else


View results

The International Council of Shopping Centers said its weekly sales report showed retail sales fell 0.5 percent in the week ended May 22, compared to the previous week, which saw a fall of 0.8 percent.

Compared with the same week a year ago, sales rose 5.5 percent, but that was down from the 6.2 percent growth pace of the preceding week.

"As potential shoppers flocked to the theaters, chain-store sales were a little less robust," Michael Niemira, chief economist and director of research for the ICSC, said in a statement.


Did this guy keep shoppers out of stores?
"Shrek 2," an animated comedy about a green ogre, took in a record $128.9 million in ticket sales at U.S. theaters during the five-day opening that started last Wednesday, according to a report from trade publication Daily Variety.

But retail analysts said they doubted that Shrek or any other movie could hurt retail sales. "

LOL...this is sooooo lame! Look, B4 Bush...great economy...large national surplus...
during Bush...gas prices all time high, soldiers dying, Abu G. abuse, Patriot Act,
depression/inflation...etc...

What part of "post hoc ergo propter hoc" do these folks not get?

Little Johnny Speaks
"Daddy Daddy...is the election system broken here?" asks Little Johnny.

"Why yes son, but what made you ask that?" Said his Dad.

"Because everyone is saying that the next election will be fixed".
~~~~~~~~~~~~~~~~~~~~~~~~~~~~~~~~~~~~~~~~~~~~~~~~~~~
"Out of the mouths of babes..."

This is an interesting company...they seem to act in ways to get lots of complaints...
http://www.thecomplaintstation.com/cgi-bin/datacgi/database.cgi/Forum/Topic/TopicID=1157/firstrecord=0/finalrecord=14
"Icons Complaint Entries Views Last Entry
NCO...Rudest people ever

Started by Unregistered 12 586 Last post by Unregistered
On 24 May 2004 at 11:48.44 PM
Simple Solution

Started by Unregistered 1 1 Last post by Unregistered
On 24 May 2004 at 11:41.16 PM
Very upset

Started by Unregistered 3 25 Last post by Unregistered
On 24 May 2004 at 01:28.00 AM
None

Started by Unregistered 1 9 Last post by Unregistered
On 23 May 2004 at 01:44.10 PM
HARASSMENT BY NCO

Started by Unregistered 2 245 Last post by Unregistered
On 19 May 2004 at 11:03.24 PM
NCO Financial systems.......professional\?

Started by Unregistered 6 438 Last post by Unregistered
On 18 May 2004 at 01:32.41 AM
An honest word of advice regarding collections

Started by Unregistered 3 424 Last post by Unregistered
On 17 May 2004 at 01:15.13 PM
Miss Tucker Call recording

Started by Unregistered 1 64 Last post by Unregistered
On 15 May 2004 at 04:11.55 PM
NCO Needs to Pay

Started by Unregistered 1 72 Last post by Unregistered
On 11 May 2004 at 06:51.06 AM
NCO Employees receive the "Patrick"

Started by Unregistered 1 87 Last post by Unregistered
On 07 May 2004 at 04:30.56 PM
Obnoxious Collector

Started by Unregistered 5 360 Last post by Unregistered
On 05 May 2004 at 05:51.49 AM
Wha's my rights? Can they do this?

Started by Unregistered 1 152 Last post by Unregistered
On 04 May 2004 at 01:21.28 AM
We paid already

Started by Unregistered 1 80 Last post by Unregistered
On 02 May 2004 at 04:51.46 PM
Ed hammonds rude remarks

Started by Unregistered 1 68 Last post by Unregistered
On 01 May 2004 at 03:54.07 PM
Ed hammonds very racist

Started by Unregistered 1 61 Last post by Unregistered
On 01 May 2004 at 03:54.02 PM "
---------------------------------------------
http://www.complaints.com/september2002/complaintoftheday.september30.14.htm
---------------------------------------------------------------------
http://www.my3cents.com/showReview.cgi?id=3000&wrapper=

" Got a call 2 weeks ago from NCO. They said they were trying to collect payment for my husbands creditcard.(Never rec'd any letter or call from creditcard company that we were being sent to collections. Our account was in good standings.) They never asked once what relationship i was to the cardholder and starting giving me a line of bull crap.They said our house, car and whatever assests were in husbands name would have a lean put on them if they didnt collect a payment by aug 1st. They never asked what i could afford and demanded this certain payment. I gave them a post dated check with the option that they told me i could call and cancel on July 31st if i didnt have the full amount that they requested. So i called and cancelled it and NCO confirmed that they cancelled the payment and would not put it through. Today, I goto walmart and i couldnt use my debit card. I called the bank when i got home and sure enough NCO put the payment through unauthorized. I called NCO and they said i was insane that they needed 72 hours notice to cancel the check. NCO told me my husband had 8 judgements toward the creditcard, and that if the payment wasnt made the total amount due would triple, plus interest fees, and that my husbands wages would be garnished to where he would only bring home $50 a week until the balance was paid.I called the creditcard company and told them NCO refused any type of payment that i could make and they said i had to go through NCO. ( so i guess the creditcard company doesnt want their money if NCO is refusing payments and handling their accounts.) anyway, NCO said they were taping my conversation when i spoke to them, but when i asked to talk to the supervisor to make a complaint all of a sudden they found no record that i was being taped. NCO provides fraudulant information to people they are trying to collect from. When I asked NCO how they were able to give me information on my husbands account without verifying who i am such as an address, phone or anything they said under the FDCPA of state laws they could talk to the cardholder or spouse of cardholder. (whose to say i was the spouse if they never asked?)NCO employees are liars, I have first and last names of people and their phone #'s with extensions of who i talked to at NCO. I documented all the lies they told me. All I wanted to do is make a payment i could afford and they told me no,lies, and the bad part is, that the 5 of the 6 people i talked to were supervisors. NCO may want to invest in what type of employees they are spending money on, seems to me like they are losing money not making it."

-----------------------------------------------------------------
http://www.ripoffreport.com/reports/ripoff19189.htm
"NCO Financial Systems ripoff the business that doesn't give a dam Philadelphia Pennsylvania *Consumer Suggestion ..contact the Consumer Protection Agency in your state


NCO Financial Systems
Address:
P.O. Box 41417
Philadelphia Pennsylvania
U.S.A.
Phone Number:
800-933-6736
Fax:


This company purchased my past due contract from Mervyn's. Unfortunately, for them Mervyn's also sold my account to another collection agency with which I settled the account. Yet I continue to receive calls and letters concerning payment of this account. I have sent copies of the settlement letter with the other agency to them on at least three (3) different occasions yet they keep informaing me that they never received the correspondence. Mervyn's doesn't care, NCO doesn't care and I continue to fight with them over the never ending harrassment.

Chris
San Fernando, California"

[By the way, harassment is illegal according to the FDCPA -Fair Debt Collection Practices Act-Federal Law
"§ 806. Harassment or abuse [15 USC 1692d]

A debt collector may not engage in any conduct the natural consequence of which is to harass, oppress, or abuse any person in connection with the collection of a debt. Without limiting the general application of the foregoing, the following conduct is a violation of this section:

(1) The use or threat of use of violence or other criminal means to harm the physical person, reputation, or property of any person.

(2) The use of obscene or profane language or language the natural consequence of which is to abuse the hearer or reader.

(3) The publication of a list of consumers who allegedly refuse to pay debts, except to a consumer reporting agency or to persons meeting the requirements of section 603(f) or 604(3)1 of this Act.

(4) The advertisement for sale of any debt to coerce payment of the debt.

(5) Causing a telephone to ring or engaging any person in telephone conversation repeatedly or continuously with intent to annoy, abuse, or harass any person at the called number.

(6) Except as provided in section 804, the placement of telephone calls without meaningful disclosure of the caller's identity. "]
--------------------------------------------------------------------------
The above site included a letter from someone that said this :
"FILE A CEASE & DESIST ORDER



First DO NOT MAKE ANYMORE PAYMENTS. Do not call them. If they call you, get names, note times and dates.

Next you need to copy and send NCO the following letters:
Use this letter and the included form to make the agency verify that the debt is actually yours and owned by you. Keep a copy for your files and send the letter REGISTERED MAIL return receipt requested. AND KEEP THE RECEIPT WITH YOUR COPY OF THE LETTER.

(DATE)
(YOUR NAME)
(Your Address)

(Company Name)
(Company Address)

RE: Account #: xxxx-xxxx-xxxx
(any other account info.)

To whom it may concern:

This letter is being sent to you in response to our recent communications.

This is a notice that your claim is disputed.

Under the Fair Collections Practices Act (FDCPA), I have the right to request validation of the debt you say I owe you. I am requesting proof that I am indeed the party you are asking to pay this debt, and there is some contractual obligation, which is binding on me to pay this debt.

Your legal staff will agree that compliance with this request under the laws of California and Federal Statutes.

In addition to the questionnaire below, please attach copies of:
1. Agreement with your client that grant you the authority to collect on this alleged debt, or proof of acquisition by purchase or assignment.

2. Agreement that bears that this letter is not only a formal dispute, but a request that you cease and desist any and all collection activities.

3. I require compliance with the terms and conditions of this letter within 30 days, or a complete withdrawal, in writing, of any claim.

In the event of noncompliance, I reserve the right to file charges and/or complaints with appropriate County, State & Federal authorities, the BBB and the State Bar associations for violations of the FDCPA, FCRA, and Federal and State statutes on fraudulent extortion.

I also reserve my right to take private civil action against you to recover damages.


Print or type your name (DO NOT SIGN! THESE MONKEYS DON"T NEED YOUR SIGNATURE) "

Interesting....
-----------------------------------------------------------------------
http://www.budhibbs.com/budhibbs/agencies_to_avoid.asp
"Collection Agencies to Avoid

The federal law that governs collection agencies is called the Fair Debt Collection Practices Act. This law was designed to protect you from illegal debt collection practices. The most common illegal methods used by debt collectors are listed below. Anyone can stop a collection agency from contacting them by sending a letter to cease communication. As a bonus to visitors of this site, it is being offered here for FREE! The agencies and law firms listed below, have demonstrated to me that the law is NOT as important as your rights and that they care only about one thing; getting to your ...$MONEY$!"

The above statement is from the budhibbs.com site
-----------------------------------------------------------------------
http://www.creditsuit.org/blog/archives/cat_capital_one_ruthless_banksters_defrauding_consumers.html
"2004 Credit Suit
On March 19, 2003, I filed my suit against Fair Isaac, Equifax, Trans Union, Experian, CreditData SW, ConsumerInfo.com, Capital One, Household, Providian, Nelnet, Pacific Bell, American Agencies, Verizon Wireless, T-Mobile, Compass Bank, FTC, FCC, Federal Reserve Bank of Richmond ...
May 06, 2004
Capital One v. Creditrends
In my search for Capital One FSB I found this case docket.

"Demand: $1,832,000
Nature of Suit: 190"

Creditrends seems to be specializing in investor services. Did they say something bad about Cap One?

Personally, I sure wouldn't invest in them. While it won't be me who'll put them out of business, I sure hope that a class action will be filed and at least inflict major damages on Capital One.

Posted by Christine at 01:59 PM | Comments (0) | TrackBack
How do I find the registered agent for Capital One FSB?
I'm in the process of refiling against Equifax and Capital One. The slime at Capital One managed to make me sue ** 4 ** different entities:

Capital One Bank
Capital One Services
Capital One Fincancial Corporation
Capital One FSB

I can't find the registered agend to Capital One FSB. Called the Virginia Corporation Office and they told me to call 800-842-6929. Got to listen to lengthy recordings at the Office of Thrift Supervision, for the agent I need to call the bank. Which I don't have.

My statements are from Capital One Services and Capital One Financial Corporations, but the missing limit disputes were verified by Capital One FSB. I don't have a phone number. Thank you OTS!

Am I the only person to think that it's pretty screwed up to have to sue 4 entities over credit reporting and disputes of accounts issued by ONE company?

Posted by Christine at 01:51 PM | Comments (0) | TrackBack
April 15, 2004
NCO Group downgraded due to Capital One concerns
NCO Group downgraded to "market outperform"

"... However, one of the major clients of the company, Capital One Financial, has reportedly reduced the fees paid for contingency collections. Capital One is reported to have lowered the fee on primary paper from 33% to 29% of collections, representing a 12% reduction, the analysts mention. Capital One Financial represented over 10% of NCO Group's 2003 revenues, the analysts add."
----------------------------------------------------------------------
http://www.canadastudentdebt.ca/forum_posts.asp?TID=721&PN=1
"michelle
Newbie



Joined: 03/January/2004
Location: Canada
Posts: 36 Posted: 13/March/2004 at 6:30pm | IP Logged

--------------------------------------------------------------------------------


I realize that it doesn't matter what amount you give these people but I have a story for you..In 2002 I began paying ScotiaBank whatever I could afford at the time $100.00 here and sometimes more..They said that wasn't enough to pay the minimum, I said I am sorry but thats all I can do for the moment and if I was able to pay more then I would..Well last year 2003 in the month of October I decided to give them only $50.00...They cashed it so I was under the impression that they really had no choice but to accept it...Wrong...they wrote me a check for the same amount $50.00 and said that we were unable to accept your payment because it is not enough to meet the amount required (something like that)..I never did cashed it and don't plan too cause if I bring them to court it will look bad for them...Anyways they sent letters upon letters prior to that saying you are behind BLA BLA BLA...but I kept giving them an amount every month anyways...After they wrote me that check I then sent them 4 post dated checks for $125.00/month..They sent all of them back asking that if I didn't want my loan to go to collections they asked to pay $130.00 for 6 months...Last week I get a nice call from NCO collections saying I needed to pay X amount of money to them...At this point I am confused...I politely asked the girl if my loan is in collections why wasn't I notified in writing..She says oh we did send you a letter last week...2 weeks has passed and still no letter..I simply told her that unless you have eveything in writing you and I aren't conducting any business and that is my right..She would'nt even give me the company address...I told her well i guess you don't want my money and that maybe your company might be a fraud what do you say anout that...Well she hung up...Anyways does anybody know this company or has anybody had dealings with them concerning student loans I really would love to know..

thanks

Michelle"
----------------------------------------------------------------------
Folks..I could post on and on and on...go to Google and type in "NCO,collections,complaint" and you get page after page after page of complaints against this company, in addition to the record settlement they had to pay out pursuant to the FTC's allegation of violation of the FCRA !

My question, is why are companies like this allowed to continue?

Apparently, previous people who have had dealings with Capital One and/or NCO had problems with their way of doing business....
http://creditforum.org/showthread.php?t=1889
\"Using checking account(check-by-phone

--------------------------------------------------------------------------------

Before I got literate on Capitol One and their affilliate NCO collections, I offered them 400 on a 1200 debt. They said they would accept if I would get the payment in today. I tryed to get the money out of my bank to pay by W/U but banks were closed and atm was maxed out for the day. I decided to use check by phone and got Mrs. Peggy Henson of NCO to admit she would not use this information to persue future debts and she would delete it after processing the payment. I also asked her to make sure that the file was deleted from my file. I received the fax she sent to sign and the way it was worded, I got screwed. The letter read as follows....
This letter is to inform you that the above client will accept the amount listed above as settled in full if payment is received by Dec. 31, 2003. Peggy's direct number is 1888-873-4709. She is the department head of collections for NCO. Before I got in touch with her, I was contacted by a rude and unprofessional black man from them. Please read the letter I sent to them after settling.

NCO President CC: Vice President
507 Prudential Road
Horsham, Pa 19044


Re: Formal request for reconciliation for the misbehavior of Lee Moore

To Whom It May Concern:

As you know, Lee Moore, Division Case Mgr for NCO, contacted me on several occasions. Talking to Peggy Henson, she acknowledges and agrees with me that what Mr. Moore continued to do was wrong. I asked for a written apology for the below things and have not received one yet. Because of the failure to do so, I feel that further reconciliation is necessary.

There is also a matter of unlawful use of my personal credit report. First, it was obtained without me being notified. Mr. Moore continued to read off items that are in my report that did not pertain to this case. He was boasting that he has reviewed my total report and went on to tell me how bad mine was. I demand that my report be removed from his possession. Several times during our conversations did I tell Mr. Moore that he was harassing me with the things he was saying and for him not to call me back. He said he knew his boundaries and he was doing what the law permitted. He said he was going to call me everyday, day and night, until this debt was paid. Some of the highlights of Mr. Moore's comments while on the phone were as follows.

Mr. Moore was very unprofessional during our whole conversation every time he gained contact with me. I calmly told him that I was using an attorney to handle this matter and he should direct everything to him. He then told me that what I needed to do is pay this debt, or he was going to place a lien on my house, garnish my check, and make sure I never buy anything on credit again.

His remarks consisted of profiling people in the southern region of the US by saying things like (you people down there never pay your bills, that's why we have so many claims for your area). When I informed him of my recording the phone call for legal purposes, (man, what you talking about, you are too broke to pay your own bills, much less afford a tape recorder)

The conversation went on like this for about 20 minutes. When I asked to speak with his supervisor, he refused and said I wont let you till you spell it out loud, because all yall cant spell anyway, and that the only thing I need to do is give him my checking acct. number so he can deduct x amount of dollars from it. He would not allow me to talk and explain anything. His racial remarks did not help his situation either.

I have approximately 38 minutes of conversations with him and Mrs. Henson of NCO, which will be more than sufficient in Alabama Court. Mrs. Henson has heard portions of the tapes and states that they were recorded on her end too. I am prepared to forward this matter to the Federal Trade Commission, my attorney, and to the original creditor to let them know what kind of people they have collecting for them if I do not receive a prompt response.

Please respond to this letter in writing with a suitable offer to reconcile this before further action is taken. I have never sued anyone in my life, but his actions were unacceptable. Please respond promptly and in my favor within 30 days upon receipt of this letter or I will be experiencing my first time. Due to past experiences with NCO, do not contact me by phone from this day forward for any reason. Any correspondence should be by Fax or US Mail.
Sincerely,"
(Name redacted)

Archives
Monday, May 03, 2004 Tuesday, May 04, 2004 Sunday, May 09, 2004 Tuesday, May 11, 2004 Wednesday, May 12, 2004 Friday, May 14, 2004 Saturday, May 15, 2004 Sunday, May 16, 2004 Monday, May 17, 2004 Tuesday, May 18, 2004 Wednesday, May 19, 2004 Thursday, May 20, 2004 Friday, May 21, 2004 Monday, May 24, 2004 Tuesday, May 25, 2004 Wednesday, May 26, 2004 Thursday, May 27, 2004 Friday, May 28, 2004 Saturday, May 29, 2004 Sunday, May 30, 2004 Tuesday, June 01, 2004 Wednesday, June 02, 2004 Thursday, June 03, 2004 Friday, June 04, 2004 Saturday, June 05, 2004 Sunday, June 06, 2004 Monday, June 07, 2004 Tuesday, June 08, 2004 Wednesday, June 09, 2004 Thursday, June 10, 2004 Friday, June 11, 2004 Sunday, June 13, 2004 Monday, June 14, 2004 Wednesday, June 16, 2004 Thursday, June 17, 2004 Friday, June 18, 2004 Sunday, June 20, 2004 Monday, June 21, 2004 Tuesday, June 22, 2004 Wednesday, June 23, 2004 Thursday, June 24, 2004 Friday, June 25, 2004 Saturday, June 26, 2004 Sunday, June 27, 2004 Tuesday, June 29, 2004 Wednesday, June 30, 2004 Thursday, July 01, 2004 Friday, July 02, 2004 Saturday, July 03, 2004 Sunday, July 04, 2004 Monday, July 05, 2004 Tuesday, July 06, 2004 Wednesday, July 07, 2004 Thursday, July 08, 2004 Friday, July 09, 2004 Saturday, July 10, 2004 Sunday, July 11, 2004 Monday, July 12, 2004 Tuesday, July 13, 2004 Wednesday, July 14, 2004 Thursday, July 15, 2004 Friday, July 16, 2004 Saturday, July 17, 2004 Sunday, July 18, 2004 Monday, July 19, 2004 Tuesday, July 20, 2004 Wednesday, July 21, 2004 Friday, July 23, 2004 Friday, July 30, 2004 Monday, August 02, 2004 Tuesday, August 03, 2004 Wednesday, August 04, 2004 Thursday, August 05, 2004 Friday, August 06, 2004 Saturday, August 07, 2004 Sunday, August 08, 2004 Tuesday, August 10, 2004 Wednesday, August 11, 2004 Thursday, August 12, 2004 Friday, August 13, 2004 Saturday, August 14, 2004 Sunday, August 15, 2004 Monday, August 16, 2004 Tuesday, August 17, 2004 Friday, August 20, 2004 Saturday, August 21, 2004 Tuesday, August 24, 2004 Wednesday, August 25, 2004 Thursday, August 26, 2004 Friday, August 27, 2004 Sunday, August 29, 2004 Monday, August 30, 2004 Wednesday, September 01, 2004 Thursday, September 02, 2004 Friday, September 03, 2004 Saturday, September 04, 2004 Sunday, September 05, 2004 Monday, September 06, 2004 Tuesday, September 07, 2004 Wednesday, September 08, 2004 Thursday, September 09, 2004 Friday, September 10, 2004 Saturday, September 11, 2004 Sunday, September 12, 2004 Monday, September 13, 2004 Tuesday, September 14, 2004 Wednesday, September 15, 2004 Friday, September 17, 2004 Saturday, September 18, 2004 Sunday, September 19, 2004 Tuesday, September 21, 2004 Wednesday, September 22, 2004 Thursday, September 23, 2004 Friday, September 24, 2004 Saturday, September 25, 2004 Monday, September 27, 2004 Tuesday, September 28, 2004 Wednesday, September 29, 2004 Thursday, September 30, 2004 Friday, October 01, 2004 Saturday, October 02, 2004 Sunday, October 03, 2004 Monday, October 04, 2004 Tuesday, October 05, 2004 Wednesday, October 06, 2004 Thursday, October 07, 2004 Friday, October 08, 2004 Saturday, October 09, 2004 Sunday, October 10, 2004 Tuesday, October 12, 2004 Wednesday, October 13, 2004 Thursday, October 14, 2004 Friday, October 15, 2004 Saturday, October 16, 2004 Sunday, October 17, 2004 Monday, October 18, 2004 Tuesday, October 19, 2004 Wednesday, October 20, 2004 Thursday, October 21, 2004 Friday, October 22, 2004 Saturday, October 23, 2004 Sunday, October 24, 2004 Monday, October 25, 2004 Tuesday, October 26, 2004 Wednesday, October 27, 2004 Thursday, October 28, 2004 Friday, October 29, 2004 Saturday, October 30, 2004 Sunday, October 31, 2004 Monday, November 01, 2004 Tuesday, November 02, 2004 Wednesday, November 03, 2004 Thursday, November 04, 2004 Friday, November 05, 2004 Saturday, November 06, 2004 Sunday, November 07, 2004 Monday, November 08, 2004 Tuesday, November 09, 2004 Wednesday, November 10, 2004 Thursday, November 11, 2004 Friday, November 12, 2004 Saturday, November 13, 2004 Sunday, November 14, 2004 Monday, November 15, 2004 Tuesday, November 16, 2004 Wednesday, November 17, 2004 Thursday, November 18, 2004 Friday, November 19, 2004 Saturday, November 20, 2004 Sunday, November 21, 2004 Monday, November 22, 2004 Thursday, November 25, 2004 Friday, November 26, 2004 Saturday, November 27, 2004 Sunday, November 28, 2004 Tuesday, November 30, 2004 Wednesday, December 01, 2004 Thursday, December 02, 2004 Friday, December 03, 2004 Saturday, December 04, 2004 Tuesday, December 07, 2004 Wednesday, December 08, 2004 Thursday, December 09, 2004 Friday, December 10, 2004 Saturday, December 11, 2004 Sunday, December 12, 2004 Monday, December 13, 2004 Tuesday, December 14, 2004 Wednesday, December 15, 2004 Thursday, December 16, 2004 Friday, December 17, 2004 Sunday, December 19, 2004 Monday, December 20, 2004 Friday, December 24, 2004 Saturday, December 25, 2004 Sunday, December 26, 2004 Wednesday, December 29, 2004 Thursday, December 30, 2004 Friday, December 31, 2004 Monday, January 03, 2005 Wednesday, January 05, 2005 Thursday, January 06, 2005 Saturday, January 08, 2005 Sunday, January 09, 2005 Tuesday, January 11, 2005 Wednesday, January 12, 2005 Thursday, January 13, 2005 Saturday, January 15, 2005 Wednesday, January 19, 2005 Friday, January 21, 2005 Saturday, January 22, 2005 Sunday, January 23, 2005 Monday, January 24, 2005 Wednesday, January 26, 2005 Thursday, January 27, 2005 Friday, January 28, 2005 Saturday, January 29, 2005 Monday, January 31, 2005 Thursday, February 03, 2005 Friday, February 04, 2005 Saturday, February 05, 2005 Sunday, February 06, 2005 Monday, February 07, 2005 Tuesday, February 08, 2005 Wednesday, February 09, 2005 Thursday, February 10, 2005 Friday, February 11, 2005 Saturday, February 12, 2005 Sunday, February 13, 2005 Tuesday, February 15, 2005 Thursday, February 17, 2005 Saturday, February 19, 2005 Sunday, February 20, 2005 Wednesday, February 23, 2005 Saturday, February 26, 2005 Sunday, February 27, 2005 Monday, February 28, 2005 Wednesday, March 02, 2005 Thursday, March 03, 2005 Sunday, March 06, 2005 Tuesday, March 08, 2005 Wednesday, March 09, 2005 Thursday, March 10, 2005 Friday, March 11, 2005 Saturday, March 12, 2005 Sunday, March 13, 2005 Monday, March 14, 2005 Tuesday, March 15, 2005 Wednesday, March 16, 2005 Thursday, March 17, 2005 Friday, March 18, 2005 Saturday, March 19, 2005 Thursday, March 24, 2005 Friday, March 25, 2005 Saturday, March 26, 2005 Sunday, March 27, 2005 Wednesday, March 30, 2005 Thursday, March 31, 2005 Friday, April 01, 2005 Saturday, April 02, 2005 Sunday, April 03, 2005 Wednesday, April 06, 2005 Thursday, April 07, 2005 Saturday, April 09, 2005 Sunday, April 10, 2005 Monday, April 11, 2005 Thursday, April 14, 2005 Saturday, April 16, 2005 Sunday, April 17, 2005 Monday, April 18, 2005 Wednesday, April 20, 2005 Thursday, April 21, 2005 Friday, April 22, 2005 Saturday, April 23, 2005 Sunday, April 24, 2005 Tuesday, April 26, 2005 Friday, April 29, 2005 Saturday, April 30, 2005 Sunday, May 01, 2005 Monday, May 02, 2005 Tuesday, May 03, 2005 Wednesday, May 04, 2005 Thursday, May 05, 2005 Friday, May 06, 2005 Sunday, May 08, 2005 Wednesday, May 11, 2005 Thursday, May 12, 2005 Friday, May 13, 2005 Sunday, May 15, 2005 Monday, May 16, 2005 Wednesday, May 18, 2005 Thursday, May 19, 2005 Friday, May 20, 2005 Saturday, May 21, 2005 Sunday, May 22, 2005 Monday, May 23, 2005 Tuesday, May 24, 2005 Wednesday, May 25, 2005 Thursday, May 26, 2005 Friday, May 27, 2005 Saturday, May 28, 2005 Sunday, May 29, 2005 Monday, May 30, 2005 Tuesday, May 31, 2005 Wednesday, June 01, 2005 Thursday, June 02, 2005 Friday, June 03, 2005 Saturday, June 04, 2005 Sunday, June 05, 2005 Monday, June 06, 2005 Tuesday, June 07, 2005 Wednesday, June 08, 2005 Thursday, June 09, 2005 Friday, June 10, 2005 Sunday, June 12, 2005 Tuesday, June 14, 2005 Thursday, June 16, 2005 Friday, June 17, 2005 Saturday, June 18, 2005 Sunday, June 19, 2005 Monday, June 20, 2005 Tuesday, June 21, 2005 Thursday, June 23, 2005 Saturday, June 25, 2005 Sunday, June 26, 2005 Tuesday, June 28, 2005 Wednesday, June 29, 2005 Thursday, June 30, 2005 Friday, July 01, 2005 Saturday, July 02, 2005 Monday, July 04, 2005 Wednesday, July 06, 2005 Thursday, July 07, 2005 Saturday, July 09, 2005 Sunday, July 10, 2005 Friday, July 15, 2005 Sunday, July 17, 2005 Tuesday, July 19, 2005 Wednesday, July 20, 2005 Thursday, July 21, 2005 Saturday, July 23, 2005 Sunday, July 24, 2005 Tuesday, August 02, 2005 Thursday, August 04, 2005 Friday, August 05, 2005 Saturday, August 13, 2005 Wednesday, August 24, 2005 Friday, August 26, 2005 Saturday, August 27, 2005 Saturday, September 03, 2005 Wednesday, September 07, 2005 Thursday, September 08, 2005 Saturday, September 24, 2005 Wednesday, September 28, 2005 Wednesday, October 19, 2005 Thursday, October 20, 2005 Friday, October 21, 2005 Sunday, October 23, 2005 Wednesday, November 02, 2005 Monday, November 21, 2005 Wednesday, November 23, 2005 Friday, December 02, 2005 Saturday, December 10, 2005 Saturday, December 17, 2005 Sunday, December 18, 2005 Monday, December 19, 2005 Wednesday, December 21, 2005 Wednesday, January 04, 2006 Friday, January 06, 2006 Monday, January 09, 2006 Monday, January 16, 2006 Tuesday, January 17, 2006 Friday, January 20, 2006 Sunday, January 22, 2006 Saturday, January 28, 2006 Tuesday, January 31, 2006 Wednesday, February 01, 2006 Thursday, February 02, 2006 Wednesday, February 08, 2006 Thursday, February 09, 2006 Friday, February 10, 2006 Saturday, February 11, 2006 Sunday, February 12, 2006 Monday, February 13, 2006 Tuesday, February 14, 2006 Wednesday, February 15, 2006 Thursday, February 16, 2006 Saturday, February 18, 2006 Monday, February 20, 2006 Wednesday, February 22, 2006 Thursday, February 23, 2006 Sunday, March 05, 2006 Tuesday, March 07, 2006 Friday, March 24, 2006 Saturday, March 25, 2006 Wednesday, April 05, 2006 Thursday, April 06, 2006 Friday, April 07, 2006 Saturday, April 08, 2006 Tuesday, April 11, 2006 Monday, April 17, 2006 Tuesday, April 25, 2006 Thursday, April 27, 2006 Tuesday, May 09, 2006 Friday, May 12, 2006 Saturday, May 13, 2006 Sunday, May 14, 2006 Monday, May 15, 2006 Tuesday, May 16, 2006 Thursday, May 18, 2006 Friday, May 26, 2006 Sunday, May 28, 2006 Monday, May 29, 2006 Wednesday, May 31, 2006 Thursday, June 01, 2006 Sunday, June 04, 2006 Monday, June 05, 2006 Friday, June 09, 2006 Saturday, June 10, 2006 Sunday, June 11, 2006 Friday, June 16, 2006 Monday, June 19, 2006 Friday, June 23, 2006 Sunday, June 25, 2006 Tuesday, June 27, 2006 Wednesday, June 28, 2006 Friday, June 30, 2006 Sunday, July 09, 2006 Thursday, July 13, 2006 Friday, July 14, 2006 Saturday, July 15, 2006 Monday, July 17, 2006 Tuesday, July 18, 2006 Wednesday, July 19, 2006 Tuesday, July 25, 2006 Wednesday, July 26, 2006 Friday, July 28, 2006 Sunday, July 30, 2006 Monday, July 31, 2006 Thursday, August 03, 2006 Friday, August 04, 2006 Sunday, August 06, 2006 Monday, August 07, 2006 Wednesday, August 09, 2006 Thursday, August 10, 2006 Sunday, August 13, 2006 Tuesday, August 15, 2006 Thursday, August 17, 2006 Friday, August 18, 2006 Wednesday, September 06, 2006 Friday, September 08, 2006 Monday, September 11, 2006 Wednesday, September 13, 2006 Thursday, September 14, 2006 Friday, September 22, 2006 Saturday, September 23, 2006 Sunday, October 01, 2006 Tuesday, October 03, 2006 Monday, October 30, 2006 Monday, November 06, 2006 Tuesday, November 07, 2006 Sunday, November 12, 2006 Tuesday, November 21, 2006 Wednesday, November 22, 2006 Thursday, November 23, 2006 Friday, December 01, 2006 Monday, December 04, 2006 Tuesday, December 05, 2006 Thursday, December 14, 2006 Wednesday, December 20, 2006 Thursday, December 21, 2006 Friday, December 29, 2006 Wednesday, January 10, 2007 Thursday, January 11, 2007 Saturday, January 13, 2007 Monday, January 15, 2007 Wednesday, January 17, 2007 Saturday, January 20, 2007 Tuesday, January 23, 2007 Tuesday, February 20, 2007 Saturday, February 24, 2007 Sunday, February 25, 2007 Friday, March 23, 2007 Wednesday, April 04, 2007 Tuesday, April 10, 2007 Thursday, April 12, 2007 Friday, April 13, 2007 Thursday, April 19, 2007 Friday, April 20, 2007 Tuesday, April 24, 2007 Tuesday, May 08, 2007 Thursday, May 10, 2007 Friday, May 11, 2007 Monday, May 14, 2007 Tuesday, May 15, 2007 Sunday, May 20, 2007 Monday, May 21, 2007 Tuesday, May 22, 2007 Wednesday, May 23, 2007 Thursday, May 24, 2007 Sunday, May 27, 2007 Wednesday, May 30, 2007 Thursday, May 31, 2007 Friday, June 01, 2007 Monday, June 04, 2007 Wednesday, June 06, 2007 Saturday, June 09, 2007 Sunday, June 10, 2007 Monday, June 11, 2007 Friday, June 15, 2007 Tuesday, June 19, 2007 Tuesday, June 26, 2007 Wednesday, June 27, 2007 Thursday, June 28, 2007 Saturday, June 30, 2007 Monday, July 02, 2007 Tuesday, July 03, 2007 Friday, July 06, 2007 Tuesday, July 10, 2007 Friday, July 13, 2007 Tuesday, July 24, 2007 Saturday, July 28, 2007 Sunday, July 29, 2007 Monday, August 13, 2007 Sunday, August 19, 2007 Saturday, August 25, 2007 Monday, August 27, 2007 Wednesday, August 29, 2007 Friday, August 31, 2007 Friday, September 07, 2007 Wednesday, September 12, 2007 Wednesday, September 19, 2007 Friday, September 21, 2007 Friday, September 28, 2007 Tuesday, October 02, 2007 Thursday, October 11, 2007 Saturday, October 27, 2007 Thursday, November 01, 2007 Saturday, November 03, 2007 Monday, November 05, 2007 Wednesday, November 28, 2007 Tuesday, December 04, 2007 Tuesday, December 11, 2007 Friday, December 14, 2007 Friday, December 21, 2007 Tuesday, December 25, 2007 Saturday, December 29, 2007 Monday, January 07, 2008 Thursday, January 10, 2008 Saturday, January 12, 2008 Sunday, January 13, 2008 Tuesday, January 15, 2008 Friday, January 18, 2008 Saturday, January 19, 2008 Friday, January 25, 2008 Sunday, January 27, 2008 Monday, January 28, 2008 Tuesday, January 29, 2008 Sunday, February 03, 2008 Wednesday, February 06, 2008 Friday, February 08, 2008 Sunday, February 10, 2008 Monday, February 11, 2008 Tuesday, February 12, 2008 Monday, February 25, 2008 Tuesday, February 26, 2008 Monday, March 03, 2008 Tuesday, March 04, 2008 Saturday, March 22, 2008 Saturday, April 19, 2008 Wednesday, April 23, 2008 Saturday, April 26, 2008 Wednesday, April 30, 2008 Monday, May 05, 2008 Tuesday, May 13, 2008 Wednesday, May 14, 2008 Saturday, May 17, 2008 Tuesday, May 20, 2008 Saturday, May 24, 2008 Sunday, May 25, 2008 Thursday, June 12, 2008 Tuesday, June 17, 2008 Saturday, July 05, 2008 Tuesday, July 08, 2008 Monday, August 04, 2008 Thursday, August 28, 2008 Thursday, September 11, 2008 Saturday, September 20, 2008 Monday, September 22, 2008 Tuesday, September 23, 2008 Wednesday, September 24, 2008 Friday, September 26, 2008 Monday, September 29, 2008 Saturday, October 04, 2008 Wednesday, October 08, 2008 Thursday, October 09, 2008 Sunday, October 12, 2008 Wednesday, October 15, 2008 Wednesday, October 22, 2008 Thursday, October 23, 2008 Friday, October 24, 2008 Tuesday, October 28, 2008 Wednesday, October 29, 2008 Monday, November 03, 2008 Tuesday, November 04, 2008 Thursday, November 06, 2008 Saturday, November 08, 2008 Monday, November 10, 2008 Wednesday, November 19, 2008 Thursday, December 18, 2008 Monday, December 22, 2008 Sunday, January 11, 2009 Thursday, January 22, 2009 Monday, January 26, 2009 Thursday, February 19, 2009 Tuesday, February 24, 2009 Friday, February 27, 2009 Monday, March 02, 2009 Thursday, March 05, 2009 Wednesday, March 11, 2009 Thursday, March 12, 2009 Friday, March 13, 2009 Thursday, March 19, 2009 Monday, March 23, 2009 Friday, March 27, 2009 Saturday, March 28, 2009 Sunday, March 29, 2009 Thursday, April 02, 2009 Tuesday, April 07, 2009 Tuesday, April 14, 2009 Tuesday, April 21, 2009 Thursday, April 23, 2009 Saturday, April 25, 2009 Sunday, May 03, 2009 Wednesday, May 06, 2009 Tuesday, May 12, 2009 Wednesday, May 13, 2009 Thursday, May 14, 2009 Sunday, May 17, 2009 Tuesday, May 26, 2009 Wednesday, June 03, 2009 Thursday, June 04, 2009 Tuesday, June 09, 2009 Friday, June 12, 2009 Saturday, June 13, 2009 Sunday, June 14, 2009 Monday, June 22, 2009 Thursday, June 25, 2009 Saturday, July 11, 2009 Tuesday, July 14, 2009 Friday, July 24, 2009 Tuesday, August 18, 2009 Wednesday, August 19, 2009 Friday, August 21, 2009 Monday, August 24, 2009 Thursday, September 03, 2009 Wednesday, September 09, 2009 Thursday, September 10, 2009 Sunday, September 13, 2009 Monday, September 14, 2009 Tuesday, September 15, 2009 Wednesday, September 23, 2009 Friday, September 25, 2009 Sunday, September 27, 2009 Tuesday, September 29, 2009 Monday, November 02, 2009 Tuesday, November 10, 2009 Thursday, November 12, 2009 Tuesday, November 24, 2009 Thursday, February 25, 2010 Thursday, March 04, 2010 Wednesday, March 17, 2010 Tuesday, March 23, 2010 Friday, April 09, 2010 Friday, April 16, 2010 Wednesday, April 21, 2010 Thursday, April 22, 2010 Friday, April 23, 2010 Thursday, April 29, 2010 Sunday, May 02, 2010 Friday, May 07, 2010 Sunday, May 09, 2010 Monday, May 10, 2010 Tuesday, May 11, 2010 Tuesday, June 15, 2010