Copyright Notice
- All original comments are © Copyright 2004 by CodeWarrior. All rights are reserved. All quoted material unless in public domain, are the copyrighted works of the respective copyright holders, and all referenced trademarks are respectively owned by the relevant trademark holder. No attempt nor intention is made by this author to dilute any trademark or infringe any copyrighted material. All materials used on this page not copyrighted by CodeWarrior, are held to be used for non-commercial , personal, fair use purposes. All declaratoy statements not manifestly,contextually or perceptually, intended to be sarcastic, ironic, or parody in nature, are asserted to be true and correct by the author of this blog, as far as could be determined given the information available to the author at the time the post was written. Unauthorized reproduction of material on this page is prohibited, unless such limited reproduction falls under fair use, and such use is authorized if proper attribution of the source of the material, and author is credited in all instances of its usage.
SEARCH THIS SITE USING KEYWORDS
Powered by:

CodeWarriorZ BlueZ
CodeWarriorz Thoughts
Day to day musings of free speech activist CodeWarrior.
CHECK OUT THE WEBSITE OF MY PAL SHMOO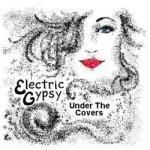 Friday, May 28, 2004
For anyone who doesn't know about the NEO CONS...here is a little primer on the history of this "neo-conservatives"

http://www.atimes.com/atimes/Middle_East/EE09Ak01.html
Neocons dance a Strauss waltz
By Jim Lobe

WASHINGTON - Is United States foreign policy being run by followers of an obscure German Jewish political philosopher whose views were elitist, amoral and hostile to democratic government? Suddenly, political Washington is abuzz about Leo Strauss, who arrived in the US in 1938 and taught at several major universities before his death in 1973.

Following recent articles in the US press, and as reported in Asia Times Online This war is brought to you by ... in March, the cognoscenti are becoming aware that key neoconservative strategists behind the Bush administration's aggressive foreign and military policy consider themselves to be followers of Strauss, although the philosopher - an expert on Plato and Aristotle - rarely addressed current events in his writings.

The most prominent is Deputy Defense Secretary Paul Wolfowitz, now widely known as "Wolfowitz of Arabia" for his obsession with ousting Iraq's Saddam Hussein as the first step in transforming the entire Arab Middle East. Wolfowitz is also seen as the chief architect of Washington's post-September 11 global strategy, including its controversial preemption policy.

Two other very influential Straussians include Weekly Standard chief editor William Kristol and Gary Schmitt, founder, chairman and director of the Project for the New American Century (PNAC), a six-year-old neoconservative group whose alumni include Vice President Dick Cheney and Pentagon chief Donald Rumsfeld, as well as a number of other senior foreign policy officials.

PNAC's early prescriptions and subsequent open letters to President George W Bush on how to fight the war on terrorism have anticipated to an uncanny extent precisely what the administration has done.

Kristol's father Irving, the godfather of neoconservatism who sits on the board of the American Enterprise Institute (AEI), where a number of prominent hawks, including former defense Policy Board chairman Richard Perle, are based, has also credited Strauss with being one of the main influences on his thinking.

While a New York Times article introduced readers to Strauss and his disciples in Washington, interest was further piqued this week by a lengthy article by The New Yorker's legendary investigative reporter, Seymour Hersh, who noted that Abram Shulsky, a close Perle associate who has run a special intelligence unit in Rumsfeld's office, is also a Straussian.

His unit, according to Hersh, re-interpreted evidence of Iraq's alleged links to Osama bin Laden's al-Qaeda terrorist network and possession of weapons of mass destruction to support those in the administration determined to go to war with Baghdad. The article also identified Stephen Cambone, one of Rumsfeld's closest aides who heads the new post of undersecretary of defense for intelligence, as a Strauss follower.

In his article, Hersh wrote that Strauss believed the world to be a place where "isolated liberal democracies live in constant danger from hostile elements abroad", and where policy advisers may have to deceive their own publics and even their rulers in order to protect their countries.

Shadia Drury, author of 1999's Leo Strauss and the American Right, says that Hersh is right on the second count but dead wrong on the first. "Strauss was neither a liberal nor a democrat," she said in a telephone interview from her office at the University of Calgary in Canada. "Perpetual deception of the citizens by those in power is critical [in Strauss's view] because they need to be led, and they need strong rulers to tell them what's good for them.

"The Weimar Republic [in Germany] was his model of liberal democracy for which he had huge contempt," added Drury. Liberalism in Weimar, in Strauss's view, led ultimately to the Nazi Holocaust against the Jews.

Like Plato, Strauss taught that within societies, "some are fit to lead, and others to be led", according to Drury. But, unlike Plato, who believed that leaders had to be people with such high moral standards that they could resist the temptations of power, Strauss thought that "those who are fit to rule are those who realize there is no morality and that there is only one natural right, the right of the superior to rule over the inferior".

For Strauss, "religion is the glue that holds society together", said Drury, who added that Irving Kristol, among other neoconservatives, has argued that separating church and state was the biggest mistake made by the founders of the US republic.

"Secular society in their view is the worst possible thing," because it leads to individualism, liberalism and relativism, precisely those traits that might encourage dissent, which in turn could dangerously weaken society's ability to cope with external threats. "You want a crowd that you can manipulate like putty," according to Drury.

Strauss was also strongly influenced by Thomas Hobbes. Like Hobbes, he thought the fundamental aggressiveness of human nature could be restrained only through a powerful state based on nationalism. "Because mankind is intrinsically wicked, he has to be governed," he once wrote. "Such governance can only be established, however, when men are united - and they can only be united against other people."

"Strauss thinks that a political order can be stable only if it is united by an external threat," Drury wrote in her book. "Following Machiavelli, he maintains that if no external threat exists, then one has to be manufactured. Had he lived to see the collapse of the Soviet Union, he would have been deeply troubled because the collapse of the 'evil empire' poses a threat to America's inner stability.

"In Strauss' view, you have to fight all the time [to survive]," said Drury. "In that respect, it's very Spartan. Peace leads to decadence. Perpetual war, not perpetual peace, is what Straussians believe in." Such views naturally lead to an "aggressive, belligerent foreign policy", she added.

As for what a Straussian world order might look like, Drury said the philosopher often talked about Jonathan Swift's story of Gulliver and the Lilliputians. "When Lilliput was on fire, Gulliver urinated over the city, including the palace. In so doing, he saved all of Lilliput from catastrophe, but the Lilliputians were outraged and appalled by such a show of disrespect."

For Strauss, the act demonstrates both the superiority and the isolation of the leader within a society and, presumably, the leading country vis-a-vis the rest of the world.

Drury suggests it is ironic, but not inconsistent with Strauss' ideas about the necessity for elites to deceive their citizens, that the Bush administration defends its anti-terrorist campaign by resorting to idealistic rhetoric. "They really have no use for liberalism and democracy, but they're conquering the world in the name of liberalism and democracy," she said.

http://www.salon.com/news/feature/2004/05/04/chalabi/

http://www.antiwar.com/roberts/?articleid=2541

http://www.thebulletin.org/issues/2003/nd03/nd03husain.html

http://billmon.org/archives/000924.html


As I have said in the past, condolences to the family and friends of Mr. Berg.

The fact is, there are a lot of unanswered questions which arise as a result of the beheading video. I've seen it. It's horrible both in content and substance, and in technical quality. There are various sites reporting questions.

The guy on the far left is standing in parade rest style, an American military pose.

Then there is the "gold ring" controversy. The size of the guys in the video are said to be inconsistent with the body types of the Iraqis in the area...

And there are even more strange things, like the orange jumpsuit, the "white chair" that some people say looks like the same chair seen in some of the Abu G. photos.

Some say there is not enough blood on the video to represent a real beheading, and also, Mr. Berg, or the person alleging to be him, some say, does not struggle enough.

Geez, I don't know. It's a pretty gruesome thing to be talking about and there are some pretty weird theories about it out there.

I do admit that it doesn't sound like the sound track that goes with the video, is really part of the video, almost as if it was done separately and spliced onto the video as a soundtrack.

Here's 50 questions on the Nick Berg video thing...
http://www.kuro5hin.org/story/2004/5/15/22827/0477

MORE
http://www.atimes.com/atimes/Middle_East/FE22Ak03.html
From Ritt Goldstein
"Middle East

Berg beheading: No way, say medical experts
By Ritt Goldstein

American businessman Nicholas Berg's body was found on May 8 near a Baghdad overpass; a video of his supposed decapitation death by knife appeared on an alleged al-Qaeda-linked website (www.al-ansar.biz) on May 11. But according to what both a leading surgical authority and a noted forensic death expert separately told Asia Times Online, the video depicting the decapitation appears to have been staged.

"I certainly would need to be convinced it [the decapitation video] was authentic," Dr John Simpson, executive director for surgical affairs at the Royal Australasian College of Surgeons, said from New Zealand. Echoing Dr Simpson's criticism, when this journalist asked forensic death expert Jon Nordby, PhD and fellow of the American Board of Medicolegal Death Investigators, whether he believed the Berg decapitation video had been "staged", Nordby replied: "Yes, I think that's the best explanation of it."

Questions of when the video's footage was taken, and the time elapsed between the shooting of the video's segments, were raised by both experts, reflecting a portion of the broader and ongoing video controversy. Nordby, speaking to Asia Times Online from Washington state, noted: "We don't know how much time wasn't filmed," adding that "there's no way of knowing whether ... footage is contemporaneous with the footage that follows".

While the circumstances surrounding both the video and Nick Berg's last days have been the source of substantive speculation, both Simpson and Nordby perceived it as highly probable that Berg had died some time prior to his decapitation. A factor in this was an apparent lack of the "massive" arterial bleeding such an act initiates.

"I would have thought that all the people in the vicinity would have been covered in blood, in a matter of seconds ... if it was genuine," said Simpson. Notably, the act's perpetrators appeared far from so. And separately Nordby observed: "I think that by the time they're ... on his head, he's already dead."

Providing another basis for their findings, in the course of such an assault, an individual's autonomic nervous system would react, typically doing so strongly, with the body shaking and jerking accordingly. And while Nordby noted that "they rotated and moved the head", shifting vertebrae that should have initiated such actions, Simpson said he "certainly didn't perceive any movements at all" in response to such efforts.

During the period when Berg's captors filmed the decapitation sequence, circumstances indicate that he had already been dead "a quite uncertain length of time, but more than ... however long the beheading took", Simpson stated. Both Simpson and Nordby also noted the difficulty in providing analysis based on the video, the inherent limitations presented by this. But both also felt that Berg had seemed drugged.

A particularly significant point in the video sequence occurred as Berg's captors attacked him, bringing the supposedly fatal knife to bear. "The way that they pulled him over, they could have used a dummy at that point," reflected Simpson regarding what the video portrayed. Separately, Nordby said Berg does not "appear to register any sort of surprise or any change in his facial expression when he's grabbed and twisted over, and they start to bring this weapon into use".

Subsequently, Nordby said it was likely that the filming sequence was manipulated at the point immediately preceding this, allowing Berg's corpse to be used for the decapitation sequence. Nordby also emphasized that the video "raises more questions than it answers", with the most fundamental questions of "who are you, and how did you die", being impossible to answer from it. But broad speculation exists regarding a number of factors surrounding both Berg's death and the video, and its timing in regard to revelations of US prison atrocities.

In a May 13 article, the Arabic newsgroup Aljazeera reported that a Dubai-based Reuters journalist first broke the story, "but while Fox News, CNN and the BBC" were able to secure the video from the "Arabic-only website" that hosted it, Aljazeera was unable to locate it. And also on May 13, the Associated Press (AP) reported that the US Central Intelligence Agency had determined that Abu Musab al-Zarqawi was the individual who beheaded Berg.

Since Secretary of State Colin Powell's United Nations presentation of February 5, 2003, al-Zarqawi has been portrayed as the single most dangerous element facing the Bush administration's "war on terror". Powell's UN presentation has since been widely accepted as empty; nevertheless, al-Zarqawi appears to have surpassed even Osama bin Laden as the administration's No 1 terror target. And on May 15, Brigadier-General Mark Kimmitt, the Coalition Provisional Authority's chief Iraq military spokesman, declared that al-Zarqawi will be eventually caught, though that may prove particularly difficult.

On March 4, Brigadier-General David Rodriguez of the Joint Chiefs of staff revealed that the Pentagon didn't have "direct evidence of whether he's [al-Zarqawi] alive or dead", providing commentary on the nature of prior "evidence" linking al-Zarqawi to attacks and bombings. But that same day, AP reported that an Iraqi resistance group claimed al-Zarqawi had been killed the April prior in the US bombing of northern Iraq.

Speaking off the record, intelligence community sources have previously said they believe it "very likely" that al-Zarqawi is indeed long dead. Such a fact makes al-Zarqawi's alleged killing of Berg difficult to reconcile, and there has been broad speculation that blaming al-Zarqawi is an administration ploy. Further anomalies surrounding Berg's death have fueled added speculation.

According to e-mails sent from a US consular officer in Baghdad, Beth Payne, to the Berg family, Nick Berg was being held in Iraq "by the US military in Mosul". A May 13 AP report notes that a US State Department spokesperson subsequently said this was untrue, an error, and that Berg was being held by Iraqi authorities. But another May 13 AP report quoted "police chief Major-General Mohammed Khair al-Barhawi" as claiming that reports of Iraqi police having held Berg were "baseless".

And Berg is seen on the beheading videotape in what appears to be US military prison-issue clothing, sitting in what appears to be a US military-type white chair, virtually identical to those photographed as used at Abu Ghraib prison. However, the taking of hostages has occurred in the region, and beheadings are not unheard of.

According to a February 2003 report by Human Rights Watch (HRW), on September 23, 2001, radical Islamists captured a group of 25 Kurdish fighters in the Iraqi village of Kheli Hama. "Some prisoners' throats had been slit, while others had been beheaded," HRW reported, noting that the television station KurdSat had broadcast pictures of the dead that September 26. The report also noted that a videotape "apparently filmed" by those committing the atrocities had been found.

The strict Islamist community in Iraq denied that the acts were committed by their people, stating that the incident was fabricated.

Additional reports of beheadings also exist, with the victims usually noted as killed with a bullet before the beheading occurs. But HRW's report also raised an issue that the Berg video's makers, and Berg's father, both raised: prisoner exchange.

HRW noted that Iraq's radical Islamists did pursue exchanges of captives, and the Berg video specifically noted that his captors claimed they were killing him as their attempts to exchange Berg had been rebuffed by US authorities. Berg's father, Michael, has pressed the administration of US President George W Bush as regards what the facts of this allegation are, with the administration denying any knowledge that such a trade was offered. And added questions still exist.

Because Iraq's radical Islamists speak in a particular manner, and live by a closely proscribed code, apparent contradictions between these ways and the way Berg's captors appeared has generated speculation. Some observers have speculated on the possibility that the individuals weren't native Arabic speakers. Conversely, it is reported that in Saudi Arabia, where Sharia law allows for beheadings in cases of severe crimes, the condemned is heavily drugged with tranquilizers prior to the execution, reportedly leaving them in a state similar to that which Berg appeared in during parts of the video. "

Archives
Monday, May 03, 2004 Tuesday, May 04, 2004 Sunday, May 09, 2004 Tuesday, May 11, 2004 Wednesday, May 12, 2004 Friday, May 14, 2004 Saturday, May 15, 2004 Sunday, May 16, 2004 Monday, May 17, 2004 Tuesday, May 18, 2004 Wednesday, May 19, 2004 Thursday, May 20, 2004 Friday, May 21, 2004 Monday, May 24, 2004 Tuesday, May 25, 2004 Wednesday, May 26, 2004 Thursday, May 27, 2004 Friday, May 28, 2004 Saturday, May 29, 2004 Sunday, May 30, 2004 Tuesday, June 01, 2004 Wednesday, June 02, 2004 Thursday, June 03, 2004 Friday, June 04, 2004 Saturday, June 05, 2004 Sunday, June 06, 2004 Monday, June 07, 2004 Tuesday, June 08, 2004 Wednesday, June 09, 2004 Thursday, June 10, 2004 Friday, June 11, 2004 Sunday, June 13, 2004 Monday, June 14, 2004 Wednesday, June 16, 2004 Thursday, June 17, 2004 Friday, June 18, 2004 Sunday, June 20, 2004 Monday, June 21, 2004 Tuesday, June 22, 2004 Wednesday, June 23, 2004 Thursday, June 24, 2004 Friday, June 25, 2004 Saturday, June 26, 2004 Sunday, June 27, 2004 Tuesday, June 29, 2004 Wednesday, June 30, 2004 Thursday, July 01, 2004 Friday, July 02, 2004 Saturday, July 03, 2004 Sunday, July 04, 2004 Monday, July 05, 2004 Tuesday, July 06, 2004 Wednesday, July 07, 2004 Thursday, July 08, 2004 Friday, July 09, 2004 Saturday, July 10, 2004 Sunday, July 11, 2004 Monday, July 12, 2004 Tuesday, July 13, 2004 Wednesday, July 14, 2004 Thursday, July 15, 2004 Friday, July 16, 2004 Saturday, July 17, 2004 Sunday, July 18, 2004 Monday, July 19, 2004 Tuesday, July 20, 2004 Wednesday, July 21, 2004 Friday, July 23, 2004 Friday, July 30, 2004 Monday, August 02, 2004 Tuesday, August 03, 2004 Wednesday, August 04, 2004 Thursday, August 05, 2004 Friday, August 06, 2004 Saturday, August 07, 2004 Sunday, August 08, 2004 Tuesday, August 10, 2004 Wednesday, August 11, 2004 Thursday, August 12, 2004 Friday, August 13, 2004 Saturday, August 14, 2004 Sunday, August 15, 2004 Monday, August 16, 2004 Tuesday, August 17, 2004 Friday, August 20, 2004 Saturday, August 21, 2004 Tuesday, August 24, 2004 Wednesday, August 25, 2004 Thursday, August 26, 2004 Friday, August 27, 2004 Sunday, August 29, 2004 Monday, August 30, 2004 Wednesday, September 01, 2004 Thursday, September 02, 2004 Friday, September 03, 2004 Saturday, September 04, 2004 Sunday, September 05, 2004 Monday, September 06, 2004 Tuesday, September 07, 2004 Wednesday, September 08, 2004 Thursday, September 09, 2004 Friday, September 10, 2004 Saturday, September 11, 2004 Sunday, September 12, 2004 Monday, September 13, 2004 Tuesday, September 14, 2004 Wednesday, September 15, 2004 Friday, September 17, 2004 Saturday, September 18, 2004 Sunday, September 19, 2004 Tuesday, September 21, 2004 Wednesday, September 22, 2004 Thursday, September 23, 2004 Friday, September 24, 2004 Saturday, September 25, 2004 Monday, September 27, 2004 Tuesday, September 28, 2004 Wednesday, September 29, 2004 Thursday, September 30, 2004 Friday, October 01, 2004 Saturday, October 02, 2004 Sunday, October 03, 2004 Monday, October 04, 2004 Tuesday, October 05, 2004 Wednesday, October 06, 2004 Thursday, October 07, 2004 Friday, October 08, 2004 Saturday, October 09, 2004 Sunday, October 10, 2004 Tuesday, October 12, 2004 Wednesday, October 13, 2004 Thursday, October 14, 2004 Friday, October 15, 2004 Saturday, October 16, 2004 Sunday, October 17, 2004 Monday, October 18, 2004 Tuesday, October 19, 2004 Wednesday, October 20, 2004 Thursday, October 21, 2004 Friday, October 22, 2004 Saturday, October 23, 2004 Sunday, October 24, 2004 Monday, October 25, 2004 Tuesday, October 26, 2004 Wednesday, October 27, 2004 Thursday, October 28, 2004 Friday, October 29, 2004 Saturday, October 30, 2004 Sunday, October 31, 2004 Monday, November 01, 2004 Tuesday, November 02, 2004 Wednesday, November 03, 2004 Thursday, November 04, 2004 Friday, November 05, 2004 Saturday, November 06, 2004 Sunday, November 07, 2004 Monday, November 08, 2004 Tuesday, November 09, 2004 Wednesday, November 10, 2004 Thursday, November 11, 2004 Friday, November 12, 2004 Saturday, November 13, 2004 Sunday, November 14, 2004 Monday, November 15, 2004 Tuesday, November 16, 2004 Wednesday, November 17, 2004 Thursday, November 18, 2004 Friday, November 19, 2004 Saturday, November 20, 2004 Sunday, November 21, 2004 Monday, November 22, 2004 Thursday, November 25, 2004 Friday, November 26, 2004 Saturday, November 27, 2004 Sunday, November 28, 2004 Tuesday, November 30, 2004 Wednesday, December 01, 2004 Thursday, December 02, 2004 Friday, December 03, 2004 Saturday, December 04, 2004 Tuesday, December 07, 2004 Wednesday, December 08, 2004 Thursday, December 09, 2004 Friday, December 10, 2004 Saturday, December 11, 2004 Sunday, December 12, 2004 Monday, December 13, 2004 Tuesday, December 14, 2004 Wednesday, December 15, 2004 Thursday, December 16, 2004 Friday, December 17, 2004 Sunday, December 19, 2004 Monday, December 20, 2004 Friday, December 24, 2004 Saturday, December 25, 2004 Sunday, December 26, 2004 Wednesday, December 29, 2004 Thursday, December 30, 2004 Friday, December 31, 2004 Monday, January 03, 2005 Wednesday, January 05, 2005 Thursday, January 06, 2005 Saturday, January 08, 2005 Sunday, January 09, 2005 Tuesday, January 11, 2005 Wednesday, January 12, 2005 Thursday, January 13, 2005 Saturday, January 15, 2005 Wednesday, January 19, 2005 Friday, January 21, 2005 Saturday, January 22, 2005 Sunday, January 23, 2005 Monday, January 24, 2005 Wednesday, January 26, 2005 Thursday, January 27, 2005 Friday, January 28, 2005 Saturday, January 29, 2005 Monday, January 31, 2005 Thursday, February 03, 2005 Friday, February 04, 2005 Saturday, February 05, 2005 Sunday, February 06, 2005 Monday, February 07, 2005 Tuesday, February 08, 2005 Wednesday, February 09, 2005 Thursday, February 10, 2005 Friday, February 11, 2005 Saturday, February 12, 2005 Sunday, February 13, 2005 Tuesday, February 15, 2005 Thursday, February 17, 2005 Saturday, February 19, 2005 Sunday, February 20, 2005 Wednesday, February 23, 2005 Saturday, February 26, 2005 Sunday, February 27, 2005 Monday, February 28, 2005 Wednesday, March 02, 2005 Thursday, March 03, 2005 Sunday, March 06, 2005 Tuesday, March 08, 2005 Wednesday, March 09, 2005 Thursday, March 10, 2005 Friday, March 11, 2005 Saturday, March 12, 2005 Sunday, March 13, 2005 Monday, March 14, 2005 Tuesday, March 15, 2005 Wednesday, March 16, 2005 Thursday, March 17, 2005 Friday, March 18, 2005 Saturday, March 19, 2005 Thursday, March 24, 2005 Friday, March 25, 2005 Saturday, March 26, 2005 Sunday, March 27, 2005 Wednesday, March 30, 2005 Thursday, March 31, 2005 Friday, April 01, 2005 Saturday, April 02, 2005 Sunday, April 03, 2005 Wednesday, April 06, 2005 Thursday, April 07, 2005 Saturday, April 09, 2005 Sunday, April 10, 2005 Monday, April 11, 2005 Thursday, April 14, 2005 Saturday, April 16, 2005 Sunday, April 17, 2005 Monday, April 18, 2005 Wednesday, April 20, 2005 Thursday, April 21, 2005 Friday, April 22, 2005 Saturday, April 23, 2005 Sunday, April 24, 2005 Tuesday, April 26, 2005 Friday, April 29, 2005 Saturday, April 30, 2005 Sunday, May 01, 2005 Monday, May 02, 2005 Tuesday, May 03, 2005 Wednesday, May 04, 2005 Thursday, May 05, 2005 Friday, May 06, 2005 Sunday, May 08, 2005 Wednesday, May 11, 2005 Thursday, May 12, 2005 Friday, May 13, 2005 Sunday, May 15, 2005 Monday, May 16, 2005 Wednesday, May 18, 2005 Thursday, May 19, 2005 Friday, May 20, 2005 Saturday, May 21, 2005 Sunday, May 22, 2005 Monday, May 23, 2005 Tuesday, May 24, 2005 Wednesday, May 25, 2005 Thursday, May 26, 2005 Friday, May 27, 2005 Saturday, May 28, 2005 Sunday, May 29, 2005 Monday, May 30, 2005 Tuesday, May 31, 2005 Wednesday, June 01, 2005 Thursday, June 02, 2005 Friday, June 03, 2005 Saturday, June 04, 2005 Sunday, June 05, 2005 Monday, June 06, 2005 Tuesday, June 07, 2005 Wednesday, June 08, 2005 Thursday, June 09, 2005 Friday, June 10, 2005 Sunday, June 12, 2005 Tuesday, June 14, 2005 Thursday, June 16, 2005 Friday, June 17, 2005 Saturday, June 18, 2005 Sunday, June 19, 2005 Monday, June 20, 2005 Tuesday, June 21, 2005 Thursday, June 23, 2005 Saturday, June 25, 2005 Sunday, June 26, 2005 Tuesday, June 28, 2005 Wednesday, June 29, 2005 Thursday, June 30, 2005 Friday, July 01, 2005 Saturday, July 02, 2005 Monday, July 04, 2005 Wednesday, July 06, 2005 Thursday, July 07, 2005 Saturday, July 09, 2005 Sunday, July 10, 2005 Friday, July 15, 2005 Sunday, July 17, 2005 Tuesday, July 19, 2005 Wednesday, July 20, 2005 Thursday, July 21, 2005 Saturday, July 23, 2005 Sunday, July 24, 2005 Tuesday, August 02, 2005 Thursday, August 04, 2005 Friday, August 05, 2005 Saturday, August 13, 2005 Wednesday, August 24, 2005 Friday, August 26, 2005 Saturday, August 27, 2005 Saturday, September 03, 2005 Wednesday, September 07, 2005 Thursday, September 08, 2005 Saturday, September 24, 2005 Wednesday, September 28, 2005 Wednesday, October 19, 2005 Thursday, October 20, 2005 Friday, October 21, 2005 Sunday, October 23, 2005 Wednesday, November 02, 2005 Monday, November 21, 2005 Wednesday, November 23, 2005 Friday, December 02, 2005 Saturday, December 10, 2005 Saturday, December 17, 2005 Sunday, December 18, 2005 Monday, December 19, 2005 Wednesday, December 21, 2005 Wednesday, January 04, 2006 Friday, January 06, 2006 Monday, January 09, 2006 Monday, January 16, 2006 Tuesday, January 17, 2006 Friday, January 20, 2006 Sunday, January 22, 2006 Saturday, January 28, 2006 Tuesday, January 31, 2006 Wednesday, February 01, 2006 Thursday, February 02, 2006 Wednesday, February 08, 2006 Thursday, February 09, 2006 Friday, February 10, 2006 Saturday, February 11, 2006 Sunday, February 12, 2006 Monday, February 13, 2006 Tuesday, February 14, 2006 Wednesday, February 15, 2006 Thursday, February 16, 2006 Saturday, February 18, 2006 Monday, February 20, 2006 Wednesday, February 22, 2006 Thursday, February 23, 2006 Sunday, March 05, 2006 Tuesday, March 07, 2006 Friday, March 24, 2006 Saturday, March 25, 2006 Wednesday, April 05, 2006 Thursday, April 06, 2006 Friday, April 07, 2006 Saturday, April 08, 2006 Tuesday, April 11, 2006 Monday, April 17, 2006 Tuesday, April 25, 2006 Thursday, April 27, 2006 Tuesday, May 09, 2006 Friday, May 12, 2006 Saturday, May 13, 2006 Sunday, May 14, 2006 Monday, May 15, 2006 Tuesday, May 16, 2006 Thursday, May 18, 2006 Friday, May 26, 2006 Sunday, May 28, 2006 Monday, May 29, 2006 Wednesday, May 31, 2006 Thursday, June 01, 2006 Sunday, June 04, 2006 Monday, June 05, 2006 Friday, June 09, 2006 Saturday, June 10, 2006 Sunday, June 11, 2006 Friday, June 16, 2006 Monday, June 19, 2006 Friday, June 23, 2006 Sunday, June 25, 2006 Tuesday, June 27, 2006 Wednesday, June 28, 2006 Friday, June 30, 2006 Sunday, July 09, 2006 Thursday, July 13, 2006 Friday, July 14, 2006 Saturday, July 15, 2006 Monday, July 17, 2006 Tuesday, July 18, 2006 Wednesday, July 19, 2006 Tuesday, July 25, 2006 Wednesday, July 26, 2006 Friday, July 28, 2006 Sunday, July 30, 2006 Monday, July 31, 2006 Thursday, August 03, 2006 Friday, August 04, 2006 Sunday, August 06, 2006 Monday, August 07, 2006 Wednesday, August 09, 2006 Thursday, August 10, 2006 Sunday, August 13, 2006 Tuesday, August 15, 2006 Thursday, August 17, 2006 Friday, August 18, 2006 Wednesday, September 06, 2006 Friday, September 08, 2006 Monday, September 11, 2006 Wednesday, September 13, 2006 Thursday, September 14, 2006 Friday, September 22, 2006 Saturday, September 23, 2006 Sunday, October 01, 2006 Tuesday, October 03, 2006 Monday, October 30, 2006 Monday, November 06, 2006 Tuesday, November 07, 2006 Sunday, November 12, 2006 Tuesday, November 21, 2006 Wednesday, November 22, 2006 Thursday, November 23, 2006 Friday, December 01, 2006 Monday, December 04, 2006 Tuesday, December 05, 2006 Thursday, December 14, 2006 Wednesday, December 20, 2006 Thursday, December 21, 2006 Friday, December 29, 2006 Wednesday, January 10, 2007 Thursday, January 11, 2007 Saturday, January 13, 2007 Monday, January 15, 2007 Wednesday, January 17, 2007 Saturday, January 20, 2007 Tuesday, January 23, 2007 Tuesday, February 20, 2007 Saturday, February 24, 2007 Sunday, February 25, 2007 Friday, March 23, 2007 Wednesday, April 04, 2007 Tuesday, April 10, 2007 Thursday, April 12, 2007 Friday, April 13, 2007 Thursday, April 19, 2007 Friday, April 20, 2007 Tuesday, April 24, 2007 Tuesday, May 08, 2007 Thursday, May 10, 2007 Friday, May 11, 2007 Monday, May 14, 2007 Tuesday, May 15, 2007 Sunday, May 20, 2007 Monday, May 21, 2007 Tuesday, May 22, 2007 Wednesday, May 23, 2007 Thursday, May 24, 2007 Sunday, May 27, 2007 Wednesday, May 30, 2007 Thursday, May 31, 2007 Friday, June 01, 2007 Monday, June 04, 2007 Wednesday, June 06, 2007 Saturday, June 09, 2007 Sunday, June 10, 2007 Monday, June 11, 2007 Friday, June 15, 2007 Tuesday, June 19, 2007 Tuesday, June 26, 2007 Wednesday, June 27, 2007 Thursday, June 28, 2007 Saturday, June 30, 2007 Monday, July 02, 2007 Tuesday, July 03, 2007 Friday, July 06, 2007 Tuesday, July 10, 2007 Friday, July 13, 2007 Tuesday, July 24, 2007 Saturday, July 28, 2007 Sunday, July 29, 2007 Monday, August 13, 2007 Sunday, August 19, 2007 Saturday, August 25, 2007 Monday, August 27, 2007 Wednesday, August 29, 2007 Friday, August 31, 2007 Friday, September 07, 2007 Wednesday, September 12, 2007 Wednesday, September 19, 2007 Friday, September 21, 2007 Friday, September 28, 2007 Tuesday, October 02, 2007 Thursday, October 11, 2007 Saturday, October 27, 2007 Thursday, November 01, 2007 Saturday, November 03, 2007 Monday, November 05, 2007 Wednesday, November 28, 2007 Tuesday, December 04, 2007 Tuesday, December 11, 2007 Friday, December 14, 2007 Friday, December 21, 2007 Tuesday, December 25, 2007 Saturday, December 29, 2007 Monday, January 07, 2008 Thursday, January 10, 2008 Saturday, January 12, 2008 Sunday, January 13, 2008 Tuesday, January 15, 2008 Friday, January 18, 2008 Saturday, January 19, 2008 Friday, January 25, 2008 Sunday, January 27, 2008 Monday, January 28, 2008 Tuesday, January 29, 2008 Sunday, February 03, 2008 Wednesday, February 06, 2008 Friday, February 08, 2008 Sunday, February 10, 2008 Monday, February 11, 2008 Tuesday, February 12, 2008 Monday, February 25, 2008 Tuesday, February 26, 2008 Monday, March 03, 2008 Tuesday, March 04, 2008 Saturday, March 22, 2008 Saturday, April 19, 2008 Wednesday, April 23, 2008 Saturday, April 26, 2008 Wednesday, April 30, 2008 Monday, May 05, 2008 Tuesday, May 13, 2008 Wednesday, May 14, 2008 Saturday, May 17, 2008 Tuesday, May 20, 2008 Saturday, May 24, 2008 Sunday, May 25, 2008 Thursday, June 12, 2008 Tuesday, June 17, 2008 Saturday, July 05, 2008 Tuesday, July 08, 2008 Monday, August 04, 2008 Thursday, August 28, 2008 Thursday, September 11, 2008 Saturday, September 20, 2008 Monday, September 22, 2008 Tuesday, September 23, 2008 Wednesday, September 24, 2008 Friday, September 26, 2008 Monday, September 29, 2008 Saturday, October 04, 2008 Wednesday, October 08, 2008 Thursday, October 09, 2008 Sunday, October 12, 2008 Wednesday, October 15, 2008 Wednesday, October 22, 2008 Thursday, October 23, 2008 Friday, October 24, 2008 Tuesday, October 28, 2008 Wednesday, October 29, 2008 Monday, November 03, 2008 Tuesday, November 04, 2008 Thursday, November 06, 2008 Saturday, November 08, 2008 Monday, November 10, 2008 Wednesday, November 19, 2008 Thursday, December 18, 2008 Monday, December 22, 2008 Sunday, January 11, 2009 Thursday, January 22, 2009 Monday, January 26, 2009 Thursday, February 19, 2009 Tuesday, February 24, 2009 Friday, February 27, 2009 Monday, March 02, 2009 Thursday, March 05, 2009 Wednesday, March 11, 2009 Thursday, March 12, 2009 Friday, March 13, 2009 Thursday, March 19, 2009 Monday, March 23, 2009 Friday, March 27, 2009 Saturday, March 28, 2009 Sunday, March 29, 2009 Thursday, April 02, 2009 Tuesday, April 07, 2009 Tuesday, April 14, 2009 Tuesday, April 21, 2009 Thursday, April 23, 2009 Saturday, April 25, 2009 Sunday, May 03, 2009 Wednesday, May 06, 2009 Tuesday, May 12, 2009 Wednesday, May 13, 2009 Thursday, May 14, 2009 Sunday, May 17, 2009 Tuesday, May 26, 2009 Wednesday, June 03, 2009 Thursday, June 04, 2009 Tuesday, June 09, 2009 Friday, June 12, 2009 Saturday, June 13, 2009 Sunday, June 14, 2009 Monday, June 22, 2009 Thursday, June 25, 2009 Saturday, July 11, 2009 Tuesday, July 14, 2009 Friday, July 24, 2009 Tuesday, August 18, 2009 Wednesday, August 19, 2009 Friday, August 21, 2009 Monday, August 24, 2009 Thursday, September 03, 2009 Wednesday, September 09, 2009 Thursday, September 10, 2009 Sunday, September 13, 2009 Monday, September 14, 2009 Tuesday, September 15, 2009 Wednesday, September 23, 2009 Friday, September 25, 2009 Sunday, September 27, 2009 Tuesday, September 29, 2009 Monday, November 02, 2009 Tuesday, November 10, 2009 Thursday, November 12, 2009 Tuesday, November 24, 2009 Thursday, February 25, 2010 Thursday, March 04, 2010 Wednesday, March 17, 2010 Tuesday, March 23, 2010 Friday, April 09, 2010 Friday, April 16, 2010 Wednesday, April 21, 2010 Thursday, April 22, 2010 Friday, April 23, 2010 Thursday, April 29, 2010 Sunday, May 02, 2010 Friday, May 07, 2010 Sunday, May 09, 2010 Monday, May 10, 2010 Tuesday, May 11, 2010 Tuesday, June 15, 2010