Copyright Notice
- All original comments are © Copyright 2004 by CodeWarrior. All rights are reserved. All quoted material unless in public domain, are the copyrighted works of the respective copyright holders, and all referenced trademarks are respectively owned by the relevant trademark holder. No attempt nor intention is made by this author to dilute any trademark or infringe any copyrighted material. All materials used on this page not copyrighted by CodeWarrior, are held to be used for non-commercial , personal, fair use purposes. All declaratoy statements not manifestly,contextually or perceptually, intended to be sarcastic, ironic, or parody in nature, are asserted to be true and correct by the author of this blog, as far as could be determined given the information available to the author at the time the post was written. Unauthorized reproduction of material on this page is prohibited, unless such limited reproduction falls under fair use, and such use is authorized if proper attribution of the source of the material, and author is credited in all instances of its usage.
SEARCH THIS SITE USING KEYWORDS
Powered by:

CodeWarriorZ BlueZ
CodeWarriorz Thoughts
Day to day musings of free speech activist CodeWarrior.
CHECK OUT THE WEBSITE OF MY PAL SHMOO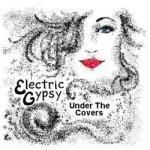 Tuesday, June 01, 2004
Have you seen those little marks in the lanes of Interstate Highways?

Well...Big Brother is embedding cameras and sensors in the roads now...
"By IAN AUSTEN

BOUT 12 years ago, Martin Dicks was trapped in dense fog during a harrowing four-hour commute to his job as a firefighter in central London.

"Virtually all I could see on the road was a cat's-eye reflector every now and then," Mr. Dicks said, recalling his trip down one of Britain's major highways. "I figured that if I could make the cat's-eyes more visible, I could probably save more lives than I could in the fire service."

A back injury forced Mr. Dicks out of the fire department shortly afterward, giving him the time to pursue that goal. His training as an electrical engineer provided the necessary skills.

Now, after perfecting illuminated markers that are embedded in the road surface to guide motorists through bad weather or warn of dangerous conditions, Mr. Dicks's company, Astucia Traffic Management Systems, is going a step further. Its latest creation is an embedded stud equipped with a camera that catches speeders, monitors traffic for criminals or stolen cars and even checks for bald tires on the fly.

"Nobody knows it's a camera or a speed trap," Mr. Dicks said of his latest creation.

Mr. Dicks's original idea was quite simple in concept. He wanted to create an illuminated road marker containing its own power source, a solar cell. At night or in bad weather, light from approaching vehicles would generate enough power to light up the marker, which consisted of light-emitting diodes. An illuminated marker would be more visible than a plain reflector, and the idea was that a car passing over the markers would cause them to stay illuminated long enough so that they would provide a warning trail of lights for any vehicles close behind.

The trouble, at first, was the technology available in the early 1990's. Photovoltaic cells were not as efficient as they are today. And at the time, Mr. Dicks recalled, "the concept of a white L.E.D. was nowhere."

Working mostly with family members at first, Mr. Dicks produced a prototype marker within two years. He dodged the white L.E.D. problem by combining the glow from red, green and blue arrays. The group not only overcame the limitations of solar cells, but also managed to engineer markers that turned red to warn when the gap between two cars was dangerously small.

Mr. Dicks said the technology both impressed and alarmed British government highway officials.

"They were frightened about everyone using the product on roads from one end of the country to the other," he said. "They thought it would make their budgets disappear."

The first markers cost roughly twice the price of conventional embedded road studs. As a result, their use was restricted at first to especially fog-prone or dangerous sections of roads as well as crosswalks, including some in the United States.

Mr. Dicks was not the only person with a desire to illuminate to road markers. After a friend struck and killed a pedestrian in 1991 at a crosswalk in Santa Rosa, Calif., Michael Harrison developed a system that uses flashing L.E.D.'s in the road surface to make crosswalks more visible. The company he founded in 1994, LightGuard Systems, now has about 700 installations in the United States.

A study of 100 illuminated crosswalks by Katz, Okitsu & Associates, a traffic engineering firm based in Southern California, estimates that adding the blinking L.E.D.'s to crosswalks can reduce pedestrian accidents by 80 percent.

The original Astucia markers were glued onto the road surface. That left them vulnerable to snowplow blades and to constant pounding from car and truck tires.

Mr. Dicks wanted to put the markers into holes drilled into the road surface. The key, he said, was finding self-healing resins for the top lenses that would be flush with the surface and subjected to much wear and tear.

"It's like running your fingernail on a rubber sheet," he said of the plastics' behavior. "The mark it leaves goes away."

Advances in solar-panel technology also allowed Astucia to develop markers that could store electricity all day and then constantly illuminate particularly dangerous sections of roads at night.

Other features followed. Optical systems inside the casing are able to monitor the atmosphere for fog. Electrical resistance detectors can check for standing water. The addition of a thermometer allows the marker to predict ice.

But getting high-resolution digital cameras into the flush-mounted housings was a more difficult task. It ultimately required the development of a special series of lenses that in effect allowed the camera to look upward and forward from its subsurface location.

The cameras (the system can use either normal or infrared sensors) provide remarkably detailed images, according to Mr. Dicks. "You can clearly see everything underneath a vehicle, although I'm not sure why you'd want to do that," he said.

The police, however, are likely to be interested in seeing the license plates of vehicles traveling above the speed limit or through red lights. To that end, Astucia has developed a system that is operating on a highway in Scotland. It employs three embedded cameras to give front, rear and side views of passing vehicles. Other embedded sensors project two infrared beams over the road that are used to time traffic and determine its speed. The images and the speed data travel under the road by cable to a computer. It in turn relays the data by satellite to Astucia's offices.

The system is currently being used to monitor traffic slowdowns. When it detects them, it turns on illuminated markers farther up the road as a warning. Mr. Dicks said that its speed measurements were accurate within 0.5 percent, well within the tolerances demanded for traffic enforcement.

Similarly, he said, the systems can be combined with optical character recognition software to automatically track stolen vehicles or cars believed to be used by suspected criminals or terrorists.

The United States branch of Astucia began demonstrating the camera system - which costs about $50,000 for a package of three cameras, sensors and supporting electronics - to police and highway officials less than a month ago. John Kerridge, the subsidiary's president, reported considerable interest in the system for both traffic and broader law enforcement. But he added that public resistance could be one obstacle to its adoption.

"We all break the law regarding speeding," Mr. Kerridge said. "The system may leave a bad taste in motorists' mouths at the beginning. But when their insurance starts going down and stolen vehicles start getting recovered, the benefits will overcome that."




Mondo Washington
by James Ridgeway
Rape at Abu Ghraib
'We have daughters, husbands. For god's sake don't tell anyone.'
May 25th, 2004 12:00 PM
Related:

This Made Ashcroft Gag Translator keeps blowing 9-11 whistle on FBI; U.S. Keeps shutting her up
This Land is Their Land
He Misspoke
Say What?
Additional reporting: Oorlagh George and Alicia Ng




ractically ignored in the Abu Ghraib torture scandal are the Iraqi female prisoners who have told their attorneys they were raped by U.S. soldiers. The Taguba report confirms that some women were indeed raped by American G.I.'s. There is one photo of an American soldier having sex with an Iraqi woman. And there is the by now infamous story of how American soldiers harnessed a 70-year-old woman and rode her around, calling her a donkey.

One hint of the rape aspect of the torture scandal came last December, when a note smuggled out of Abu Ghraib by a female prisoner claimed that American guards were raping the female detainees. There are few women in the prison; the note said some of the women were now pregnant. According to a report last week in The Guardian (U.K.), the note urged the Iraqi resistance to bomb the jail to spare the women further shame. Amal Kadham Swadi, one of seven Iraqi female attorneys who are attempting to represent detained women, visited a detainee at a U.S. military base in Baghdad last November and later told The Guardian, "She was the only woman who would talk about her case. She was crying. She told us she had been raped. Several American soldiers had raped her. She had tried to fight them off, and they had hurt her arm. She showed us the stitches. She told us, 'We have daughters and husbands. For God's sake don't tell anyone about this.' "

Although the Taguba report makes specific reference to the abuse of female Iraqi prisoners, the Bush administration has refused to release photos of Iraqi women forced at gunpoint to bare their breasts—no doubt to spare Bush, Cheney, and Rumsfeld further embarrassment. "


Farther into the darkness we go."From http://www.sdimc.org/en/2004/05/104436.shtml
"Pacifica News and the AP have both stated in the last two days that there is potential for the use of Lethal Force at the G8


SHOOT TO KILL ORDERED AT G8 IN GEORGIA

author: Dandelion e-mail: ryceugene@yahoo.com

Pacifica News and the AP have both stated in the last two days that there is potential for the use of Lethal Force at the G8, DNC, and RNC this summer. Read on...

On May, 25 2004 Pacifica News reported on their daily news broadcast about the current orders being given to the police that will be responding to the G8 conference in Georgia this year. According to the broadcast, the governor of Georgia (as of May 25th), was going through the motions of declaring a "state of emergency" during the G8 protest. This so called "state of emergency" would allow the police in the entire state to break up, any and all "gatherings of people" to protest any event. However, the suspension of the first amendment is not the only card up this governor's sleeve.

In correlation with this "state of emergency" the commander of the police forces has ordered a: "SHOOT TO KILL" order, that will pertain to all individuals that the police themselves feel are "threatening" the lives of "world leaders" that will be gathering for the event. This order will only go into effect if the governor is capable of issuing a state of emergency. But, you did hear me right, "SHOOT TO KILL."

Upon hearing this my partner and I were shocked to say the least. Both of us want to be in Georgia this summer, but money is not permitting a cross country trip. Immediately upon hearing this new's both of us attempted to brush it under the rug with as many excuses as possible, things like:

"They'd never do that"
"I bet it is only if the protesters break through a certain perimeter"
"This is just a scare tactic"
etc.

We were shocked, to say the least.

That was until today. According to the Associated Press On May 25th John Ashcroft made a press release to the public about potential terrorist attacks that will be carried out this summer. Ashcroft stated that this threat is highly probable, and that there is a grave danger of our nation being struck this summer. During this press release he stated that there were three high priority targets that would be considered major threats. These targets were: THE DEMOCRATIC NATIONAL CONVENTION, THE REPUBLICAN NATIONAL CONVENTION, and THE G8 CONFERENCE. The point of this is not to debate whether or not Al Qaida will strike these targets, but rather is to look at this announcement in terms of what it means to the activist community. By announcing that the G8 conference is an Al Qaida target, Ashcroft increased the chances for the governor of Georgia to approve imposing a state of emergency during the conference. This would then result in the "shoot to kill" order being instated while the meeting is taking place. "

from:
http://www.news4jax.com/news/3342697/detail.html
"Governor's Order Covers Six Counties Including Glynn, Camden, Chatham

POSTED: 10:44 p.m. EDT May 24, 2004

SAVANNAH, Ga. -- A new city law in Brunswick gives police the power to halt protests during the G-8 summit now that the governor has declared a pre-emptive state of emergency in coastal Georgia through June 20.


Activists said the change allows authorities to squelch lawful dissent without reason when President Bush meets with world leaders June 8-10 at nearby Sea Island. Brunswick's mayor and Gov. Sonny Perdue's top lawyer denied any such intent.

Protest Sites:
NoG8.org
G8carnival.org

Perdue signed an order May 7 declaring a state of emergency in six coastal counties beginning Monday, citing "potential danger ... from unlawful assemblages, threats of violence and otherwise."

The governor's order places no limitations on demonstrations. However, the Brunswick City Council amended its laws last week to give police authority to terminate protests if a "state of emergency or disaster is lawfully declared." "

Our Soldiers- an email I received
Well said.
From a lady who's son is in the service.
in the military.


He is still stateside, here in California. He
called me yesterday to let me know how warm and welcoming people were to him, and his troops, everywhere he goes, telling me how people
shake their hands, and thank them for being willing to serve, and fight, for not only our own freedoms but so that others may have them also.

But he also told me about an incident in the
grocery store he stopped at yesterday, on his way home from the base. He said that ahead of several people in front of him stood a woman dressed in a
burkha. He said when she got to the cashier she
loudly remarked about the US flag lapel pin the cashier wore on her smock.

The cashier reached up and touched the pin, and
said proudly, "yes, I always wear it and I probably always
will."

The woman in the burkha then asked the cashier
when she was going to stop bombing her countrymen, explaining that she was Iraqi.
A gentleman standing behind my son stepped
forward, putting his arm around my son's shoulders, and nodding towards my son, said in a calm and gentle voice to the Iraqi woman: "Lady, hundreds of
thousands of men and women like this young man
have fought and died so that YOU could stand here, in MY country and accuse a check-out
cashier of bombing YOUR countrymen. It is my
belief that had you been this outspoken in YOUR own country, we wouldn't need to be there today.

But, hey, if you have now learned how to speak
out so loudly and clearly, I'll gladly buy you a ticket and pay yourway back to Iraq so you can straighten out the mess in YOUR country that you are obviously here in MY country to avoid."

Everyone within hearing distance cheered.
AMEN!!! Pass it on....

"If you can read this, thank a teacher"
"If you are reading it in English, thank a
veteran.=====

I am 100 percent behind our troops...not really
sure how to react to the email.


DEMAND AFFORDABLE HEALTH CARE
Medicine is outrageous. A friend of mine was recently prescribed Thalomid (Thalidomide) an anticancer medicine. The cost for a 28 day supply was around 3700 dollars! How many seniors in retirement can afford ONE MEDICINE that costs almost 4 grand a month?

And, this gentleman is taking many, many other medicines on top of this.

Now, to Celgene's credit (the maker of the medicine), they have agreed to absorb the cost. I have another friend whose father has been on medicine that costs close to 10 grand a month...one alone is over 9 grand a month.

And, it's not just the seniors being hit. As many jobs are now demanding that their employees substantially increase who much they are paying for the health insurance which they get as a benefit from their employment, these are the LUCKY ones. Many, many more people in this country have NO insurance for health and could not afford it if it were offered.

"Sponsors: Few seeking Medicare-approved drug cards
Tuesday, June 1, 2004 Posted: 8:16 AM EDT (1216 GMT)

WASHINGTON (AP) -- As Tuesday's starting date approaches for the Medicare drug discount program, the number of older Americans enrolling for the new benefit has been disappointing, according to some card sponsors.

While most of the more than 70 sponsors are silent about how many people they've signed up, AARP admits its number is minuscule. The group, which has 35 million 50-and-older members, mailed out 26,000 enrollment kits and has signed up only 400 people, spokeswoman Carol Shirley said.

At Walgreen Co., spokesman Michael Polzin said, "We prepared for a crush of seniors to come in beginning in May. That hasn't happened."

The Bush administration projected that 7.3 million Medicare recipients would sign up for the cards, which can be used beginning June 1. That number includes 4.7 million with incomes low enough to receive $600 from the federal government this year and again in 2005 to pay pharmacy bills.

If enrollment to date is lower than expected, it can be attributed partly to advice from Health and Human Services Secretary Tommy Thompson and others to window-shop before choosing a card. On Thursday, Thompson said: "Now is the time to sign up."

AARP's Shirley said the rollout of the drug card program also "has been a bit rocky." Problems have included swamped phone lines at the Medicare hot line, which Thompson and others consider evidence of high interest in the program, and discrepancies between prices posted on the Medicare Web site and what the card sponsors say they are charging for some medicines.

Ruth Nadel, a member of the advisory Commission on Aging in Washington, stood up at Thompson's news conference to complain that the Web site is difficult to use, a point reinforced by analysts at Forrester Research in Cambridge, Massachusetts.

"The site's flaws make picking the right card a cumbersome task," Forrester's Elizabeth Boehm said."
Look, people are reporting the website where you select the card is difficult to navigate, but the main problem is, this whole Medicare card deal for the drugs was all smoke and mirrors.

Seniors, indeed ALL Americans, need affordable medicine, affordable health care...it was a political ploy and a joke, and on this issue alone, BUSH should be defeated at the polls by my fellow seniors!
Just when gas prices are skyrocketing....I guess things will get worse....
"Weekend attack in Khobar helps send crude futures above $41 a barrel.
June 1, 2004: 7:31 AM EDT


LONDON (Reuters) - Oil prices jumped more than $1.50 to above $41.50 a barrel early Tuesday in the wake of a weekend attack in Saudi Arabia by Islamic militants left 22 people dead and heightened fears about political instability in the world's biggest oil exporter.

U.S. light crude by 7:25 a.m. ET (1125 GMT) was up $1.64 to, at $41.52 a barrel in the first business since suspected al Qaeda militants attacked the offices of Western companies in the Saudi oil city of Khobar on Saturday. The contract is below the high of $41.83.

London Brent crude rose $1.58 to $38.18 a barrel.

Traders fear the attack could be the start of a concerted al Qaeda offensive to disrupt Saudi supplies at a time when oil prices are already high enough to threaten world economic growth.

A statement purporting to come from al Qaeda claiming responsibility said it had hit "American companies ... that are specialized in oil and steal the wealth of Muslims." "
THERE HAS TO BE A POINT WHERE THE AMERICAN PUBLIC SAYS ENOUGH IS ENOUGH.
Archives
Monday, May 03, 2004 Tuesday, May 04, 2004 Sunday, May 09, 2004 Tuesday, May 11, 2004 Wednesday, May 12, 2004 Friday, May 14, 2004 Saturday, May 15, 2004 Sunday, May 16, 2004 Monday, May 17, 2004 Tuesday, May 18, 2004 Wednesday, May 19, 2004 Thursday, May 20, 2004 Friday, May 21, 2004 Monday, May 24, 2004 Tuesday, May 25, 2004 Wednesday, May 26, 2004 Thursday, May 27, 2004 Friday, May 28, 2004 Saturday, May 29, 2004 Sunday, May 30, 2004 Tuesday, June 01, 2004 Wednesday, June 02, 2004 Thursday, June 03, 2004 Friday, June 04, 2004 Saturday, June 05, 2004 Sunday, June 06, 2004 Monday, June 07, 2004 Tuesday, June 08, 2004 Wednesday, June 09, 2004 Thursday, June 10, 2004 Friday, June 11, 2004 Sunday, June 13, 2004 Monday, June 14, 2004 Wednesday, June 16, 2004 Thursday, June 17, 2004 Friday, June 18, 2004 Sunday, June 20, 2004 Monday, June 21, 2004 Tuesday, June 22, 2004 Wednesday, June 23, 2004 Thursday, June 24, 2004 Friday, June 25, 2004 Saturday, June 26, 2004 Sunday, June 27, 2004 Tuesday, June 29, 2004 Wednesday, June 30, 2004 Thursday, July 01, 2004 Friday, July 02, 2004 Saturday, July 03, 2004 Sunday, July 04, 2004 Monday, July 05, 2004 Tuesday, July 06, 2004 Wednesday, July 07, 2004 Thursday, July 08, 2004 Friday, July 09, 2004 Saturday, July 10, 2004 Sunday, July 11, 2004 Monday, July 12, 2004 Tuesday, July 13, 2004 Wednesday, July 14, 2004 Thursday, July 15, 2004 Friday, July 16, 2004 Saturday, July 17, 2004 Sunday, July 18, 2004 Monday, July 19, 2004 Tuesday, July 20, 2004 Wednesday, July 21, 2004 Friday, July 23, 2004 Friday, July 30, 2004 Monday, August 02, 2004 Tuesday, August 03, 2004 Wednesday, August 04, 2004 Thursday, August 05, 2004 Friday, August 06, 2004 Saturday, August 07, 2004 Sunday, August 08, 2004 Tuesday, August 10, 2004 Wednesday, August 11, 2004 Thursday, August 12, 2004 Friday, August 13, 2004 Saturday, August 14, 2004 Sunday, August 15, 2004 Monday, August 16, 2004 Tuesday, August 17, 2004 Friday, August 20, 2004 Saturday, August 21, 2004 Tuesday, August 24, 2004 Wednesday, August 25, 2004 Thursday, August 26, 2004 Friday, August 27, 2004 Sunday, August 29, 2004 Monday, August 30, 2004 Wednesday, September 01, 2004 Thursday, September 02, 2004 Friday, September 03, 2004 Saturday, September 04, 2004 Sunday, September 05, 2004 Monday, September 06, 2004 Tuesday, September 07, 2004 Wednesday, September 08, 2004 Thursday, September 09, 2004 Friday, September 10, 2004 Saturday, September 11, 2004 Sunday, September 12, 2004 Monday, September 13, 2004 Tuesday, September 14, 2004 Wednesday, September 15, 2004 Friday, September 17, 2004 Saturday, September 18, 2004 Sunday, September 19, 2004 Tuesday, September 21, 2004 Wednesday, September 22, 2004 Thursday, September 23, 2004 Friday, September 24, 2004 Saturday, September 25, 2004 Monday, September 27, 2004 Tuesday, September 28, 2004 Wednesday, September 29, 2004 Thursday, September 30, 2004 Friday, October 01, 2004 Saturday, October 02, 2004 Sunday, October 03, 2004 Monday, October 04, 2004 Tuesday, October 05, 2004 Wednesday, October 06, 2004 Thursday, October 07, 2004 Friday, October 08, 2004 Saturday, October 09, 2004 Sunday, October 10, 2004 Tuesday, October 12, 2004 Wednesday, October 13, 2004 Thursday, October 14, 2004 Friday, October 15, 2004 Saturday, October 16, 2004 Sunday, October 17, 2004 Monday, October 18, 2004 Tuesday, October 19, 2004 Wednesday, October 20, 2004 Thursday, October 21, 2004 Friday, October 22, 2004 Saturday, October 23, 2004 Sunday, October 24, 2004 Monday, October 25, 2004 Tuesday, October 26, 2004 Wednesday, October 27, 2004 Thursday, October 28, 2004 Friday, October 29, 2004 Saturday, October 30, 2004 Sunday, October 31, 2004 Monday, November 01, 2004 Tuesday, November 02, 2004 Wednesday, November 03, 2004 Thursday, November 04, 2004 Friday, November 05, 2004 Saturday, November 06, 2004 Sunday, November 07, 2004 Monday, November 08, 2004 Tuesday, November 09, 2004 Wednesday, November 10, 2004 Thursday, November 11, 2004 Friday, November 12, 2004 Saturday, November 13, 2004 Sunday, November 14, 2004 Monday, November 15, 2004 Tuesday, November 16, 2004 Wednesday, November 17, 2004 Thursday, November 18, 2004 Friday, November 19, 2004 Saturday, November 20, 2004 Sunday, November 21, 2004 Monday, November 22, 2004 Thursday, November 25, 2004 Friday, November 26, 2004 Saturday, November 27, 2004 Sunday, November 28, 2004 Tuesday, November 30, 2004 Wednesday, December 01, 2004 Thursday, December 02, 2004 Friday, December 03, 2004 Saturday, December 04, 2004 Tuesday, December 07, 2004 Wednesday, December 08, 2004 Thursday, December 09, 2004 Friday, December 10, 2004 Saturday, December 11, 2004 Sunday, December 12, 2004 Monday, December 13, 2004 Tuesday, December 14, 2004 Wednesday, December 15, 2004 Thursday, December 16, 2004 Friday, December 17, 2004 Sunday, December 19, 2004 Monday, December 20, 2004 Friday, December 24, 2004 Saturday, December 25, 2004 Sunday, December 26, 2004 Wednesday, December 29, 2004 Thursday, December 30, 2004 Friday, December 31, 2004 Monday, January 03, 2005 Wednesday, January 05, 2005 Thursday, January 06, 2005 Saturday, January 08, 2005 Sunday, January 09, 2005 Tuesday, January 11, 2005 Wednesday, January 12, 2005 Thursday, January 13, 2005 Saturday, January 15, 2005 Wednesday, January 19, 2005 Friday, January 21, 2005 Saturday, January 22, 2005 Sunday, January 23, 2005 Monday, January 24, 2005 Wednesday, January 26, 2005 Thursday, January 27, 2005 Friday, January 28, 2005 Saturday, January 29, 2005 Monday, January 31, 2005 Thursday, February 03, 2005 Friday, February 04, 2005 Saturday, February 05, 2005 Sunday, February 06, 2005 Monday, February 07, 2005 Tuesday, February 08, 2005 Wednesday, February 09, 2005 Thursday, February 10, 2005 Friday, February 11, 2005 Saturday, February 12, 2005 Sunday, February 13, 2005 Tuesday, February 15, 2005 Thursday, February 17, 2005 Saturday, February 19, 2005 Sunday, February 20, 2005 Wednesday, February 23, 2005 Saturday, February 26, 2005 Sunday, February 27, 2005 Monday, February 28, 2005 Wednesday, March 02, 2005 Thursday, March 03, 2005 Sunday, March 06, 2005 Tuesday, March 08, 2005 Wednesday, March 09, 2005 Thursday, March 10, 2005 Friday, March 11, 2005 Saturday, March 12, 2005 Sunday, March 13, 2005 Monday, March 14, 2005 Tuesday, March 15, 2005 Wednesday, March 16, 2005 Thursday, March 17, 2005 Friday, March 18, 2005 Saturday, March 19, 2005 Thursday, March 24, 2005 Friday, March 25, 2005 Saturday, March 26, 2005 Sunday, March 27, 2005 Wednesday, March 30, 2005 Thursday, March 31, 2005 Friday, April 01, 2005 Saturday, April 02, 2005 Sunday, April 03, 2005 Wednesday, April 06, 2005 Thursday, April 07, 2005 Saturday, April 09, 2005 Sunday, April 10, 2005 Monday, April 11, 2005 Thursday, April 14, 2005 Saturday, April 16, 2005 Sunday, April 17, 2005 Monday, April 18, 2005 Wednesday, April 20, 2005 Thursday, April 21, 2005 Friday, April 22, 2005 Saturday, April 23, 2005 Sunday, April 24, 2005 Tuesday, April 26, 2005 Friday, April 29, 2005 Saturday, April 30, 2005 Sunday, May 01, 2005 Monday, May 02, 2005 Tuesday, May 03, 2005 Wednesday, May 04, 2005 Thursday, May 05, 2005 Friday, May 06, 2005 Sunday, May 08, 2005 Wednesday, May 11, 2005 Thursday, May 12, 2005 Friday, May 13, 2005 Sunday, May 15, 2005 Monday, May 16, 2005 Wednesday, May 18, 2005 Thursday, May 19, 2005 Friday, May 20, 2005 Saturday, May 21, 2005 Sunday, May 22, 2005 Monday, May 23, 2005 Tuesday, May 24, 2005 Wednesday, May 25, 2005 Thursday, May 26, 2005 Friday, May 27, 2005 Saturday, May 28, 2005 Sunday, May 29, 2005 Monday, May 30, 2005 Tuesday, May 31, 2005 Wednesday, June 01, 2005 Thursday, June 02, 2005 Friday, June 03, 2005 Saturday, June 04, 2005 Sunday, June 05, 2005 Monday, June 06, 2005 Tuesday, June 07, 2005 Wednesday, June 08, 2005 Thursday, June 09, 2005 Friday, June 10, 2005 Sunday, June 12, 2005 Tuesday, June 14, 2005 Thursday, June 16, 2005 Friday, June 17, 2005 Saturday, June 18, 2005 Sunday, June 19, 2005 Monday, June 20, 2005 Tuesday, June 21, 2005 Thursday, June 23, 2005 Saturday, June 25, 2005 Sunday, June 26, 2005 Tuesday, June 28, 2005 Wednesday, June 29, 2005 Thursday, June 30, 2005 Friday, July 01, 2005 Saturday, July 02, 2005 Monday, July 04, 2005 Wednesday, July 06, 2005 Thursday, July 07, 2005 Saturday, July 09, 2005 Sunday, July 10, 2005 Friday, July 15, 2005 Sunday, July 17, 2005 Tuesday, July 19, 2005 Wednesday, July 20, 2005 Thursday, July 21, 2005 Saturday, July 23, 2005 Sunday, July 24, 2005 Tuesday, August 02, 2005 Thursday, August 04, 2005 Friday, August 05, 2005 Saturday, August 13, 2005 Wednesday, August 24, 2005 Friday, August 26, 2005 Saturday, August 27, 2005 Saturday, September 03, 2005 Wednesday, September 07, 2005 Thursday, September 08, 2005 Saturday, September 24, 2005 Wednesday, September 28, 2005 Wednesday, October 19, 2005 Thursday, October 20, 2005 Friday, October 21, 2005 Sunday, October 23, 2005 Wednesday, November 02, 2005 Monday, November 21, 2005 Wednesday, November 23, 2005 Friday, December 02, 2005 Saturday, December 10, 2005 Saturday, December 17, 2005 Sunday, December 18, 2005 Monday, December 19, 2005 Wednesday, December 21, 2005 Wednesday, January 04, 2006 Friday, January 06, 2006 Monday, January 09, 2006 Monday, January 16, 2006 Tuesday, January 17, 2006 Friday, January 20, 2006 Sunday, January 22, 2006 Saturday, January 28, 2006 Tuesday, January 31, 2006 Wednesday, February 01, 2006 Thursday, February 02, 2006 Wednesday, February 08, 2006 Thursday, February 09, 2006 Friday, February 10, 2006 Saturday, February 11, 2006 Sunday, February 12, 2006 Monday, February 13, 2006 Tuesday, February 14, 2006 Wednesday, February 15, 2006 Thursday, February 16, 2006 Saturday, February 18, 2006 Monday, February 20, 2006 Wednesday, February 22, 2006 Thursday, February 23, 2006 Sunday, March 05, 2006 Tuesday, March 07, 2006 Friday, March 24, 2006 Saturday, March 25, 2006 Wednesday, April 05, 2006 Thursday, April 06, 2006 Friday, April 07, 2006 Saturday, April 08, 2006 Tuesday, April 11, 2006 Monday, April 17, 2006 Tuesday, April 25, 2006 Thursday, April 27, 2006 Tuesday, May 09, 2006 Friday, May 12, 2006 Saturday, May 13, 2006 Sunday, May 14, 2006 Monday, May 15, 2006 Tuesday, May 16, 2006 Thursday, May 18, 2006 Friday, May 26, 2006 Sunday, May 28, 2006 Monday, May 29, 2006 Wednesday, May 31, 2006 Thursday, June 01, 2006 Sunday, June 04, 2006 Monday, June 05, 2006 Friday, June 09, 2006 Saturday, June 10, 2006 Sunday, June 11, 2006 Friday, June 16, 2006 Monday, June 19, 2006 Friday, June 23, 2006 Sunday, June 25, 2006 Tuesday, June 27, 2006 Wednesday, June 28, 2006 Friday, June 30, 2006 Sunday, July 09, 2006 Thursday, July 13, 2006 Friday, July 14, 2006 Saturday, July 15, 2006 Monday, July 17, 2006 Tuesday, July 18, 2006 Wednesday, July 19, 2006 Tuesday, July 25, 2006 Wednesday, July 26, 2006 Friday, July 28, 2006 Sunday, July 30, 2006 Monday, July 31, 2006 Thursday, August 03, 2006 Friday, August 04, 2006 Sunday, August 06, 2006 Monday, August 07, 2006 Wednesday, August 09, 2006 Thursday, August 10, 2006 Sunday, August 13, 2006 Tuesday, August 15, 2006 Thursday, August 17, 2006 Friday, August 18, 2006 Wednesday, September 06, 2006 Friday, September 08, 2006 Monday, September 11, 2006 Wednesday, September 13, 2006 Thursday, September 14, 2006 Friday, September 22, 2006 Saturday, September 23, 2006 Sunday, October 01, 2006 Tuesday, October 03, 2006 Monday, October 30, 2006 Monday, November 06, 2006 Tuesday, November 07, 2006 Sunday, November 12, 2006 Tuesday, November 21, 2006 Wednesday, November 22, 2006 Thursday, November 23, 2006 Friday, December 01, 2006 Monday, December 04, 2006 Tuesday, December 05, 2006 Thursday, December 14, 2006 Wednesday, December 20, 2006 Thursday, December 21, 2006 Friday, December 29, 2006 Wednesday, January 10, 2007 Thursday, January 11, 2007 Saturday, January 13, 2007 Monday, January 15, 2007 Wednesday, January 17, 2007 Saturday, January 20, 2007 Tuesday, January 23, 2007 Tuesday, February 20, 2007 Saturday, February 24, 2007 Sunday, February 25, 2007 Friday, March 23, 2007 Wednesday, April 04, 2007 Tuesday, April 10, 2007 Thursday, April 12, 2007 Friday, April 13, 2007 Thursday, April 19, 2007 Friday, April 20, 2007 Tuesday, April 24, 2007 Tuesday, May 08, 2007 Thursday, May 10, 2007 Friday, May 11, 2007 Monday, May 14, 2007 Tuesday, May 15, 2007 Sunday, May 20, 2007 Monday, May 21, 2007 Tuesday, May 22, 2007 Wednesday, May 23, 2007 Thursday, May 24, 2007 Sunday, May 27, 2007 Wednesday, May 30, 2007 Thursday, May 31, 2007 Friday, June 01, 2007 Monday, June 04, 2007 Wednesday, June 06, 2007 Saturday, June 09, 2007 Sunday, June 10, 2007 Monday, June 11, 2007 Friday, June 15, 2007 Tuesday, June 19, 2007 Tuesday, June 26, 2007 Wednesday, June 27, 2007 Thursday, June 28, 2007 Saturday, June 30, 2007 Monday, July 02, 2007 Tuesday, July 03, 2007 Friday, July 06, 2007 Tuesday, July 10, 2007 Friday, July 13, 2007 Tuesday, July 24, 2007 Saturday, July 28, 2007 Sunday, July 29, 2007 Monday, August 13, 2007 Sunday, August 19, 2007 Saturday, August 25, 2007 Monday, August 27, 2007 Wednesday, August 29, 2007 Friday, August 31, 2007 Friday, September 07, 2007 Wednesday, September 12, 2007 Wednesday, September 19, 2007 Friday, September 21, 2007 Friday, September 28, 2007 Tuesday, October 02, 2007 Thursday, October 11, 2007 Saturday, October 27, 2007 Thursday, November 01, 2007 Saturday, November 03, 2007 Monday, November 05, 2007 Wednesday, November 28, 2007 Tuesday, December 04, 2007 Tuesday, December 11, 2007 Friday, December 14, 2007 Friday, December 21, 2007 Tuesday, December 25, 2007 Saturday, December 29, 2007 Monday, January 07, 2008 Thursday, January 10, 2008 Saturday, January 12, 2008 Sunday, January 13, 2008 Tuesday, January 15, 2008 Friday, January 18, 2008 Saturday, January 19, 2008 Friday, January 25, 2008 Sunday, January 27, 2008 Monday, January 28, 2008 Tuesday, January 29, 2008 Sunday, February 03, 2008 Wednesday, February 06, 2008 Friday, February 08, 2008 Sunday, February 10, 2008 Monday, February 11, 2008 Tuesday, February 12, 2008 Monday, February 25, 2008 Tuesday, February 26, 2008 Monday, March 03, 2008 Tuesday, March 04, 2008 Saturday, March 22, 2008 Saturday, April 19, 2008 Wednesday, April 23, 2008 Saturday, April 26, 2008 Wednesday, April 30, 2008 Monday, May 05, 2008 Tuesday, May 13, 2008 Wednesday, May 14, 2008 Saturday, May 17, 2008 Tuesday, May 20, 2008 Saturday, May 24, 2008 Sunday, May 25, 2008 Thursday, June 12, 2008 Tuesday, June 17, 2008 Saturday, July 05, 2008 Tuesday, July 08, 2008 Monday, August 04, 2008 Thursday, August 28, 2008 Thursday, September 11, 2008 Saturday, September 20, 2008 Monday, September 22, 2008 Tuesday, September 23, 2008 Wednesday, September 24, 2008 Friday, September 26, 2008 Monday, September 29, 2008 Saturday, October 04, 2008 Wednesday, October 08, 2008 Thursday, October 09, 2008 Sunday, October 12, 2008 Wednesday, October 15, 2008 Wednesday, October 22, 2008 Thursday, October 23, 2008 Friday, October 24, 2008 Tuesday, October 28, 2008 Wednesday, October 29, 2008 Monday, November 03, 2008 Tuesday, November 04, 2008 Thursday, November 06, 2008 Saturday, November 08, 2008 Monday, November 10, 2008 Wednesday, November 19, 2008 Thursday, December 18, 2008 Monday, December 22, 2008 Sunday, January 11, 2009 Thursday, January 22, 2009 Monday, January 26, 2009 Thursday, February 19, 2009 Tuesday, February 24, 2009 Friday, February 27, 2009 Monday, March 02, 2009 Thursday, March 05, 2009 Wednesday, March 11, 2009 Thursday, March 12, 2009 Friday, March 13, 2009 Thursday, March 19, 2009 Monday, March 23, 2009 Friday, March 27, 2009 Saturday, March 28, 2009 Sunday, March 29, 2009 Thursday, April 02, 2009 Tuesday, April 07, 2009 Tuesday, April 14, 2009 Tuesday, April 21, 2009 Thursday, April 23, 2009 Saturday, April 25, 2009 Sunday, May 03, 2009 Wednesday, May 06, 2009 Tuesday, May 12, 2009 Wednesday, May 13, 2009 Thursday, May 14, 2009 Sunday, May 17, 2009 Tuesday, May 26, 2009 Wednesday, June 03, 2009 Thursday, June 04, 2009 Tuesday, June 09, 2009 Friday, June 12, 2009 Saturday, June 13, 2009 Sunday, June 14, 2009 Monday, June 22, 2009 Thursday, June 25, 2009 Saturday, July 11, 2009 Tuesday, July 14, 2009 Friday, July 24, 2009 Tuesday, August 18, 2009 Wednesday, August 19, 2009 Friday, August 21, 2009 Monday, August 24, 2009 Thursday, September 03, 2009 Wednesday, September 09, 2009 Thursday, September 10, 2009 Sunday, September 13, 2009 Monday, September 14, 2009 Tuesday, September 15, 2009 Wednesday, September 23, 2009 Friday, September 25, 2009 Sunday, September 27, 2009 Tuesday, September 29, 2009 Monday, November 02, 2009 Tuesday, November 10, 2009 Thursday, November 12, 2009 Tuesday, November 24, 2009 Thursday, February 25, 2010 Thursday, March 04, 2010 Wednesday, March 17, 2010 Tuesday, March 23, 2010 Friday, April 09, 2010 Friday, April 16, 2010 Wednesday, April 21, 2010 Thursday, April 22, 2010 Friday, April 23, 2010 Thursday, April 29, 2010 Sunday, May 02, 2010 Friday, May 07, 2010 Sunday, May 09, 2010 Monday, May 10, 2010 Tuesday, May 11, 2010 Tuesday, June 15, 2010