Copyright Notice
- All original comments are © Copyright 2004 by CodeWarrior. All rights are reserved. All quoted material unless in public domain, are the copyrighted works of the respective copyright holders, and all referenced trademarks are respectively owned by the relevant trademark holder. No attempt nor intention is made by this author to dilute any trademark or infringe any copyrighted material. All materials used on this page not copyrighted by CodeWarrior, are held to be used for non-commercial , personal, fair use purposes. All declaratoy statements not manifestly,contextually or perceptually, intended to be sarcastic, ironic, or parody in nature, are asserted to be true and correct by the author of this blog, as far as could be determined given the information available to the author at the time the post was written. Unauthorized reproduction of material on this page is prohibited, unless such limited reproduction falls under fair use, and such use is authorized if proper attribution of the source of the material, and author is credited in all instances of its usage.
SEARCH THIS SITE USING KEYWORDS
Powered by:

CodeWarriorZ BlueZ
CodeWarriorz Thoughts
Day to day musings of free speech activist CodeWarrior.
CHECK OUT THE WEBSITE OF MY PAL SHMOO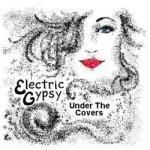 Thursday, June 03, 2004
"By elizabeth thomas
June 3, 2004


Penn students who have illegally downloaded and shared music files online are starting to bite their nails.
Any day now, their names could be handed over to the courts with a list of other alleged illegal file sharers who use Penn's internet service, PennNet, to trade music and movie files. The Recording Industry of America Association is in the midst of a sweeping series of lawsuits that encompass file-sharing students at area universities.

Right now, the lawsuit identifies those sued solely by their computers' Internet Protocol addresses.

The only thing standing between the court and the actual names of the Penn students involved in the lawsuit is a judge for the Eastern District Court of Pennsylvania. The judge has yet to rule on a motion for expedited discovery originally filed at the end of March of this year.

If granted, the motion legally requires the University to hand over the names that correspond to the IP numbers.

"The courts move at their own timeline," said Robert Terrell, an associate general counsel for Penn.

"You can't predict when it will be ruled on," he added.

For Villanova University students, whose case was assigned to a different judge, the waiting is over.

"The judge has issued a ruling, granting the motion for discovery," said Debbie Fickler, a member of Villanova's general counsel.

Drexel University's case was assigned to yet a third judge. Laurie Bachich, an attorney on Drexel's general counsel, has not yet received word of a ruling on the motion.

"They keep telling me another few weeks," she said. She estimates that it will take two weeks.

Still, the Drexel students who will be sued have been notified.

"The university knows who the students are, and it can give them a heads up and time to prepare," Bachich said.

"Then the students can contact the company to settle."

Once contacted, the RIAA referred all of the Drexel cases to the Settlement Support Center, a group of lawyers who specialize in settling.

Bachich is unsure of the students' plans, but she said that their attorneys "took the Settlement Support Center number and information."

The number of college students sued thus far is low. Drexel had only three students whose IP addresses were identified by the RIAA.

The RIAA has been initiating lawsuits against illegal file sharers since last fall. Most who have been sued choose to settle at an average cost of $3,000 per individual."

"A stunned punk rock fan was quizzed by police earlier after an innocent text message containing lyrics to a song by The Clash was intercepted by anti-terror police.

The lyrics in question from a song called Tommy Gun were: "How about this for Tommy Gun? OK - SO LET'S AGREE ABOUT THE PRICE AND MAKE IT ONE JET AIRLINER FOR TEN PRISONERS."

The man who plays in a Clash tribute band was said to be "bricking it".

The police accepted the man's explanation and eventually let him go, but this proves that GHCQ are actively monitoring all vocal and textual mobile phone traffic and nobody is safe.

The age of Big Brother is definitely upon us."
---------------------------------SNIP---------------------------------------------
Gotta watch what you type and what you say...Thought Police are Next!

Cops don't want people that are too smart in New London CT.

I guess they can't get them to taser old blind ladies or handuffed 9 yr old children.

See this:
"Police reject candidate for being too intelligent

A US man has been rejected in his bid to become a police officer for scoring too high on an intelligence test.

Robert Jordan, a 49-year-old college graduate, took an exam to join the New London police, in Connecticut, in 1996 and scored 33 points, the equivalent of an IQ of 125.

But New London police interviewed only candidates who scored 20 to 27, on the theory that those who scored too high could get bored with police work and leave soon after undergoing costly training.

Mr Jordan launched a federal lawsuit against the city, but lost.

The 2nd U.S. Circuit Court of Appeals in New York upheld a lower court's decision that the city did not discriminate against Mr Jordan because the same standards were applied to everyone who took the test.

He said: "This kind of puts an official face on discrimination in America against people of a certain class. I maintain you have no more control over your basic intelligence than your eye color or your gender or anything else."

He said he does not plan to take any further legal action and has worked as a prison guard since he took the test.

The average score nationally for police officers is 21 to 22, the equivalent of an IQ of 104, or just a little above average." [Average is a score of 100]

"Has America entered an Orwellian world of Doublespeak where outright lies can pass for the truth?

Are Americans being sold a bill of goods by a handful of transnational media corporations and political elites whose interests have little in common with the interests of the American people? Orwell Rolls in his Grave explores what the media doesn't like to talk about -- itself.

Filmmaker Robert Kane Pappas has brought together an ex-"60-minutes" Producer, a United States Congressman, as well as some of the country's leading intellectual voices on the media to examine the mix of business, politics and ideology that is the modern mainstream media."

"Amazing! Bush Pulls a "Hastert" and Pretends Not to Know Chalabi!

A BUZZFLASH READER CONTRIBUTION
by Barry Baker

In another stunning rose garden performance, Bush amazingly tries to suggest that he hardly knew the man sitting in the box with the First Lady during the State of the Union Address. Here is the response from the "spontaneous" press conference:

Q: Thank you, Mr. President. Mr. Chalabi is an Iraqi leader that's fallen out of favor within your administration. I'm wondering if you feel that he provided any false information, or are you particularly --

THE PRESIDENT: Chalabi?

Q: Yes, with Chalabi.

THE PRESIDENT: My meetings with him were very brief. I mean, I think I met with him at the State of the Union and just kind of working through the rope line, and he might have come with a group of leaders. But I haven't had any extensive conversations with him.

Mr. Brahimi made the decision on Chalabi, not the United States. Mr. Brahimi was the person that put together the group. And I haven't spoken to him or anybody on the ground as to why Chalabi wasn't taken.

In terms of information --

Q: I guess I'm asking, do you feel like he misled your administration, in terms of what the expectations were going to be going into Iraq?

THE PRESIDENT: I don't remember anybody walking into my office saying, Chalabi says this is the way it's going to be in Iraq.

And here is the link to the remainder of this fictional account: http://www.whitehouse.gov/news/rele...

Their complete lack integrity is astonishing! What is more troubling is the media and the American public fail to hold these miserable failures accountable.

Barry Baker
Bethel, CT

A BUZZFLASH READER CONTRIBUTION

BuzzFlash Note: Perhaps we should all send Bush an email containing the link below, which is a web page with photos of Ahmed Chalabi with Bush, Rumsfeld, Powell, Bremer, Wolfowitz, and others, as well as him seated directly behind Laura Bush at the 2004 State of the Union address. Bush is lying, again.

http://www.liberalconspiracy.com/Chalabiphotogallery.htm "

BUSHISMS
Latest Bushism from Slate:
"I'm honored to shake the hand of a brave Iraqi citizen who had his hand cut off by Saddam Hussein."
"God loves you, and I love you. And you can count on both of us as a powerful message that people who wonder about their future can hear."—Los Angeles, Calif., March 3, 2004
"[A] free Iraq is essential to our respective securities."—Washington, D.C., June 1, 2004
Bush is said to have spouted this:
He called bin Laden
"the ultimate parasite who found weakness, exploited it, and met his match. . . . I truly am not that concerned about him. I know he is on the run."
"At the 1990 National Prayer Breakfast, George H.W. Bush praised Doug Coe for what he described as "quiet diplomacy, I wouldn't say secret diplomacy," as an "ambassador of faith." Coe has visited nearly every world capital, often with congressmen at his side, "making friends" and inviting them back to the Family's unofficial headquarters, a mansion (just down the road from Ivanwald) that the Family bought in 1978 with $1.5 million donated by, among others, Tom Phillips, then the C.E.O. of arms manufacturer Raytheon, and Ken Olsen, the founder and president of Digital Equipment Corporation. A waterfall has been carved into the mansion's broad lawn, from which a bronze bald eagle watches over the Potomac River. The mansion is white and pillared and surrounded by magnolias, and by red trees that do not so much tower above it as whisper. The mansion is named for these trees; it is called The Cedars, and Family members speak of it as a person. "The Cedars has a heart for the poor," they like to say. By "poor" they mean not the thousands of literal poor living barely a mile away but rather the poor in spirit, for theirs is the kingdom: the senators, generals, and prime ministers who coast to the end of Twenty-fourth Street in Arlington in black limousines and town cars and hulking S.U.V.'s to meet one another, to meet Jesus, to pay homage to the god of The Cedars.

There they forge "relationships" beyond the din of vox populi (the Family's leaders consider democracy a manifestation of ungodly pride) and "throw away religion" in favor of the truths of the Family. Declaring God's covenant with the Jews broken, the group's core members call themselves "the new chosen." "

"There is pending legislation in the House and Senate (twin bills: S 89 and HR 163) which will time the program's initiation so the draft can begin at early as Spring 2005 -- just after the 2004 presidential election. The administration is quietly trying to get these bills passed now, while the public's attention is on the elections, so our action on this is needed immediately.

$28 million has been added to the 2004 Selective Service System (SSS) budget to prepare for a military draft that could start as early as June 15, 2005. Selective Service must report to Bush on March 31, 2005 that the system, which has lain dormant for decades, is ready for activation. Please see website: www.sss.gov/perfplan_fy2004.html to view the sss annual performance plan - fiscal year 2004.

The pentagon has quietly begun a public campaign to fill all 10,350 draft board positions and 11,070 appeals board slots nationwide.. Though this is an unpopular election year topic, military experts and influential members of congress are suggesting that if Rumsfeld's prediction of a "long, hard slog" in Iraq and Afghanistan [and a permanent state of war on "terrorism"] proves accurate, the U.S. may have no choice but to draft.

Congress brought twin bills, S. 89 and HR 163 forward this year, http://www.hslda.org/legislation/na...s89/default.asp entitled the Universal National Service Act of 2003, "to provide for the common defense by requiring that all young persons [age 18--26] in the United States, including women, perform a period of military service or a period of civilian service in furtherance of the national defense and homeland security, and for other purposes." These active bills currently sit in the committee on armed services.

Dodging the draft will be more difficult than those from the Vietnam era.

College and Canada will not be options. In December 2001, Canada and the U.S. signed a "smart border declaration," which could be used to keep would-be draft dodgers in. Signed by Canada's minister of foreign affairs, John Manley, and U.S. Homeland Security director, Tom Ridge, the declaration involves a 30-point plan which implements, among other things, a "pre-clearance agreement" of people entering and departing each country. Reforms aimed at making the draft more equitable along gender and class lines also eliminates higher education as a shelter. Underclassmen would only be able to postpone service until the end of their current semester. Seniors would have until the end of the academic year.

Even those voters who currently support US actions abroad may still object to this move, knowing their own children or grandchildren will not have a say about whether to fight. Not that it should make a difference, but this plan, among other things, eliminates higher education as a
shelter and includes women in the draft.

The public has a right to air their opinions about such an important decision.

Please send this on to all the friends, parents, aunts and uncles, grandparents, and cousins that you know. Let your children know too -- it's their future, and they can be a powerful voice for change!

Please also contact your representatives to ask them why they aren't telling their constituents about these bills -- and contact newspapers and other media outlets to ask them why they're not covering this important story. "

"WASHINGTON — CIA Director George Tenet, buffeted by controversies over intelligence lapses about suspected weapons of mass destruction in Iraq and the Sept. 11 terrorist attacks, has resigned. President Bush said Thursday that Tenet was leaving for personal reasons and "I will miss him."

Tenet, 51, informed Bush of his decision in an hour-long White House meeting Wednesday night, and the president announced the news in a hurriedly arranged appearance before television cameras before leaving on a trip to Europe.

Tenet's move came amid new storms over intelligence issues, including an alleged Pentagon leak of highly classified intelligence to Ahmad Chalabi, an Iraqi politician. At the same time, a federal grand jury is pressing its investigation of the leak of a CIA operative's name, and Bush acknowledged he might be questioned in the case.

The CIA denied that Tenet's resignation was connected with any of the those issues. "Absolutely not," said Mark Mansfield, CIA spokesman.

Tenet addressed CIA employees and said, "It was a personal decision, and had only one basis in fact: the well being of my wonderful family, nothing more and nothing less."

The news caught Washington by surprise. Bush informed his senior staff Thursday morning at an Oval Office meeting that included Vice President Dick Cheney, Secretary of State Colin Powell and Condoleezza Rice, the national security adviser. The president told his staff he did not want anyone speculating that Tenet was leaving for anything other than personal reasons, a White House official said.

"He told me he was resigning for personal reasons. I told him I'm sorry he's leaving. He's done a superb job on behalf of the American people," the president said at a hurriedly arranged announcement before boarding a helicopter to begin a trip to Europe. Cheney stood outside the Oval Office to watch Bush's announcement and issued a statement later expressing regret that Tenet was leaving. "I have enjoyed working closely with him and believe he's done a superb job on behalf of the nation," Cheney said.

Tenet and Bush had a close relationship. The CIA director came to the White House most mornings to personally brief the president on intelligence matters. At one of those sessions in December, 2002, the CIA listed evidence of Iraq's weapons of mass destruction. Unsure that Americans would find the information compelling, Bush turned to Tenet. "It's a slam-dunk case," Tenet replied. No weapons have ever been found.

Sen. John Kerry, Bush's likely Democratic opponent in this fall's elections, said Tenet "has worked extremely hard on behalf of our nation."

"There is no question, however, that there have been significant intelligence failures, and the administration has to accept responsibility for those failures," he said.

"He was caught in a difficult situation...trying to manage a 20th century intelligence community infrastructure to meet 21st century threats. This was not his fault," said Sen. Chuck Hagel, R-Neb.

Tenet will serve until mid-July. Bush said that deputy, John McLaughlin, will temporarily lead America's premier spy agency until a successor is found. Among possible successors is House Intelligence Committee Chairman Porter Goss, R-Fla., a former CIA agent, and McLaughlin.

Tenet had given some consideration to leaving last summer, but decided to stay on. Some close to him believe he wanted to catch al-Qaida leader Osama bin Laden, who remains at large and is believed to be on the Afghan-Pakistani border.

Like many who resign from government, Tenet plans to take time off with his family, and eventually pursue public speaking, teaching, writing or working in the private sector, according to the officials close to him."
--------------------SNIP------------------------------------
Look, I saw this "good fella" on the 911 Hearings. This a-hole was the most pompous, arrogant, constipated jerk I've seen in a long time. This jerkoff was a total embarassment to this country, and it speaks volumes he was ever selected to have that position. Good riddance to bad rubbish!

"HARRISBURG, Pa. — Two 19-year-old Marines pleaded guilty to giving electric shocks to an Iraqi prisoner they were guarding in early April, months after the Abu Ghraib prison abuse, military officials said.

Pfc. Andrew J. Sting and Pfc. Jeremiah J. Trefney entered their pleas at a May 14 court-martial in Iraq, according to a statement by the 1st Marine Expeditionary Force in Iraq. Lt. Nathan Braden, a Marine spokesman at Camp Pendleton, Calif., released the statement Thursday.

Sting and Trefney were infantrymen with 2nd Battalion, 2nd Marine Regiment, which is stationed at Camp Lejeune, N.C., and attached to the 1st Marine Division based at Pendleton.

According to the military statement, the pair and two other Marines wanted to discipline the detainee for throwing trash outside his cell and speaking loudly at the Al Mahmudiya prison, a temporary holding facility south of Baghdad.

The Marines attached wires to a power convertor, which delivered 110 volts of electricity to the detainee as he returned from the bathroom, the statement said.

Sting pleaded guilty to charges of assault, cruelty and maltreatment, dereliction of duty, and conspiracy to assault. He was sentenced to a year in prison, a reduction of rank, forfeiture of pay and a bad-conduct discharge.

Trefney pleaded guilty to cruelty and maltreatment, dereliction of duty, false official statement, violating a lawful order, and conspiracy to commit assault. He was sentenced to eight months in prison, reduction of rank and forfeiture of all pay, and he will also receive a bad-conduct discharge.

The two other Marines, who were not identified, are awaiting court action.

The Marine statement did not name their hometowns. Sting's father, Jeff, said his son is from Bradner, Ohio. The Patriot-News of Harrisburg reported Thursday that Trefney is from Swatara Township, Lebanon County, Pa.

The pleas by Trefney and Sting came five days before the highly publicized court-martial hearing for another Pennsylvania, Army Reserve Spc. Jeremy C. Sivits, in the Abu Ghraib prison abuse scandal.

Sivits, 24, of Hyndman pleaded guilty to four counts of abuse, the first defendant to go on trial in the Abu Ghraib case. Six other reservists are charged with the abuse at Abu Ghraib, which happened between October 2003 and January 2004.

The Al Mahmudiya prison held about 300 detainees and was guarded since late March by active-duty Marines and reservists, Marine officials said."

Is BUSH a REPUBLICAN ???????
I was just thinking about this.

He has spent our money like a drunken sailor...

Thrown borders wide open and proposed what amounts to an alien amnesty...

He has increased the size and complexity of government

He has allow more gun grabbing and firearm control

He has worked to institutionalize government sticking their nose into every part of your life from the bedroom to the freeways....

He is working to rid us of our rights....

He is now conferring with an attorney with regard to the possibility
that he may be called before a grand jury to talk about how an undercover agent for our government was exposed, and therefore,
her life was put in jeopardy, ostensibly as a payback for her husband,
our ambassador, asking questions about Bush's assertions....
IS THIS WHAT BEING A REPUBLICAN IS ALL ABOUT????????
"WASHINGTON (CNN) -- President Bush has had "discussions" with a private attorney in connection with a federal grand jury investigation into who leaked the identity of a CIA operative, a White House spokeswoman said Wednesday.

Bush would seek advice from Washington attorney Jim Sharp and retain him if the president is called to testify before the grand jury, said spokeswoman Claire Buchan.

"The president has always encouraged everyone in the White House to cooperate with the investigation, and that would mean him, too," Buchan said.

White House press secretary Scott McClellan added there is no indication that Bush is the target of the leak investigation.

Bush has said previously that he does not know who leaked the identity of Valerie Plame to syndicated columnist Robert Novak, who is also co-host of CNN's "Crossfire."

Novak attributed the information to administration sources, but he has refused to identify who gave him the information, insisting his sources must remain confidential.

"I'd like to know who leaked," Bush said in October. "And if anybody's got information inside our government or outside our government who leaked, you ought to take it to the Justice Department, so we can find the leaker."

Federal law prohibits disclosing the identity of a covert agent, triggering an investigation into the leak. Such a disclosure is a felony, punishable by up to 10 years in prison and a $50,000 fine.

The probe is being led by U.S. Attorney Patrick Fitzgerald from Chicago, who was appointed special prosecutor after Attorney General John Ashcroft recused himself to avoid a conflict of interest. A federal grand jury has been looking into the case.

Plame is the wife of Joseph Wilson, a former U.S. ambassador and career Foreign Service officer.

In numerous media appearances and a book, he has alleged that administration officials blew Plame's cover in retaliation after he disputed claims that the deposed Iraqi regime of Saddam Hussein tried to obtain uranium from Niger.

Wilson visited Niger in early 2002 on behalf of the CIA to investigate a British report alleging Iraq attempted to buy yellowcake -- uranium ore -- to develop nuclear weapons.

Wilson reported finding no evidence to support the allegation.

Roughly a year later, Bush cited the alleged Iraq-Niger uranium connection in his 2003 State of the Union address as part of the rationale for going to war with Iraq.

Wilson later wrote about his Niger visit in an op-ed piece in The New York Times that cast further doubt on the British report, which had been discredited after U.N. weapons inspectors found it was based at least in part on forged documents.

Although Bush has since backed off the State of the Union statement, Wilson's revelations helped fuel allegations the Bush administration exaggerated the threat posed by Iraq before the war.

Wilson has since endorsed Bush's Democratic opponent, Sen. John Kerry of Massachusetts, and campaigned on his behalf.

Responding to the White House's disclosure about Bush's discussions with Sharp, Democratic National Committee spokesman Jano Cabrera issued a statement saying that the president "should come forward with what he knows and come clean with the American people."

---------------------snip-------------------------
Hmmmmmmmmmm......can we call this "MoleGate"?

I've been griping about paying two bucks a gallon for gas, but look what's going on "across the pond".
"British Gas Prices Hit $5.79 A Gallon

Terror Fears Push Prices Up

Jun 2, 2004 2:00 pm US/Central
LONDON (AP) As rising oil prices pushed gasoline past $5.79 per gallon in Britain, truck drivers threatened strikes and cabbies filling up at the pumps complained about working extra hours to make ends meet.

"You can't do nothing about it, can you mate, given what's going on in the Middle East," said James Sullivan, 50, a driver of one of Britain's traditional black cabs. "I make less money because I can't pass the increase on to my fares, can I?"

Another cabbie who pulled in behind him Wednesday at the Texaco station in central London said, "I'm already working about an hour extra a day to make up what I'm losing in higher gas prices."

But Gary Hutchinson, 43, also said the price is worth paying.

"I believe the oil price increases are a direct result of the Iraq war," he said. "But we went in there to free the Iraqis, and we all have to pay a price for freedom."

Waving a receipt showing he had just paid $94 to fill up his small van with diesel fuel, 21-year-old Ian Wheatley said: "Can't we buy gas off you over in America? Aren't we (President) Bush's biggest ally?"

Gas prices in the United States have risen well past $2 a gallon, as oil prices have surged -- reflecting the petroleum industry's anxiety that terrorists might disrupt oil supplies.

In Britain, the Automobile Association said the average cost of unleaded gasoline was about $5.79 a gallon Wednesday, an increase of 14 cents from Tuesday.

But some filling stations were charging more than $6.31 per gallon for unleaded fuel and one, Total Gas in west London, was selling super unleaded for $7.93.

One taxi driver who filled up at that station nearly gagged over the bill.

"This is appalling," said Paul Keogh, 35. "I wouldn't normally ever come to this petrol station, but I have to get to the airport and there isn't another station nearby."

Luke Bosdet, an Automobile Association spokesman, said: "Gas prices are reaching a point where British motorists are getting frustrated and worried about how high they will go."
=================================================================
Hey, if it's at over six bucks a gallon and they are afraid how high it may go.....we need to get something done on this. This is intolerable.
But, Bush's explanation is just totally untrue. He tried to blame the gas problem on us not drilling in Anwar....other people have tried to put it off on there not being enough refineries...

It's pretty clear those explanations are bogus, because industry experts this morning said the gas price rise was due to fear from speculators there may be more attacks on Saudi refineries and pipelines, and just a few days ago, major media experts said gas prices were exactly a reflection and caused by, the Iraq War.

The link between the war in Iraq and gas prices is very clear. Just do a chart and coordinate the timelines of gas price fluctuations and increases, and compare/coordinate that with the War (albeit an undeclared one...undeclared by Congress formally).

In August, 2003, Iraqi citizens were paying FOUR CENTS A GALLON (actually, a little less than that, I rounded it off). Now, less than one year later, WE are paying around 2 bucks, and look at England.

Prices of gas have doubled in the last year here in the USA.

How stupid does Bush think we are?

Archives
Monday, May 03, 2004 Tuesday, May 04, 2004 Sunday, May 09, 2004 Tuesday, May 11, 2004 Wednesday, May 12, 2004 Friday, May 14, 2004 Saturday, May 15, 2004 Sunday, May 16, 2004 Monday, May 17, 2004 Tuesday, May 18, 2004 Wednesday, May 19, 2004 Thursday, May 20, 2004 Friday, May 21, 2004 Monday, May 24, 2004 Tuesday, May 25, 2004 Wednesday, May 26, 2004 Thursday, May 27, 2004 Friday, May 28, 2004 Saturday, May 29, 2004 Sunday, May 30, 2004 Tuesday, June 01, 2004 Wednesday, June 02, 2004 Thursday, June 03, 2004 Friday, June 04, 2004 Saturday, June 05, 2004 Sunday, June 06, 2004 Monday, June 07, 2004 Tuesday, June 08, 2004 Wednesday, June 09, 2004 Thursday, June 10, 2004 Friday, June 11, 2004 Sunday, June 13, 2004 Monday, June 14, 2004 Wednesday, June 16, 2004 Thursday, June 17, 2004 Friday, June 18, 2004 Sunday, June 20, 2004 Monday, June 21, 2004 Tuesday, June 22, 2004 Wednesday, June 23, 2004 Thursday, June 24, 2004 Friday, June 25, 2004 Saturday, June 26, 2004 Sunday, June 27, 2004 Tuesday, June 29, 2004 Wednesday, June 30, 2004 Thursday, July 01, 2004 Friday, July 02, 2004 Saturday, July 03, 2004 Sunday, July 04, 2004 Monday, July 05, 2004 Tuesday, July 06, 2004 Wednesday, July 07, 2004 Thursday, July 08, 2004 Friday, July 09, 2004 Saturday, July 10, 2004 Sunday, July 11, 2004 Monday, July 12, 2004 Tuesday, July 13, 2004 Wednesday, July 14, 2004 Thursday, July 15, 2004 Friday, July 16, 2004 Saturday, July 17, 2004 Sunday, July 18, 2004 Monday, July 19, 2004 Tuesday, July 20, 2004 Wednesday, July 21, 2004 Friday, July 23, 2004 Friday, July 30, 2004 Monday, August 02, 2004 Tuesday, August 03, 2004 Wednesday, August 04, 2004 Thursday, August 05, 2004 Friday, August 06, 2004 Saturday, August 07, 2004 Sunday, August 08, 2004 Tuesday, August 10, 2004 Wednesday, August 11, 2004 Thursday, August 12, 2004 Friday, August 13, 2004 Saturday, August 14, 2004 Sunday, August 15, 2004 Monday, August 16, 2004 Tuesday, August 17, 2004 Friday, August 20, 2004 Saturday, August 21, 2004 Tuesday, August 24, 2004 Wednesday, August 25, 2004 Thursday, August 26, 2004 Friday, August 27, 2004 Sunday, August 29, 2004 Monday, August 30, 2004 Wednesday, September 01, 2004 Thursday, September 02, 2004 Friday, September 03, 2004 Saturday, September 04, 2004 Sunday, September 05, 2004 Monday, September 06, 2004 Tuesday, September 07, 2004 Wednesday, September 08, 2004 Thursday, September 09, 2004 Friday, September 10, 2004 Saturday, September 11, 2004 Sunday, September 12, 2004 Monday, September 13, 2004 Tuesday, September 14, 2004 Wednesday, September 15, 2004 Friday, September 17, 2004 Saturday, September 18, 2004 Sunday, September 19, 2004 Tuesday, September 21, 2004 Wednesday, September 22, 2004 Thursday, September 23, 2004 Friday, September 24, 2004 Saturday, September 25, 2004 Monday, September 27, 2004 Tuesday, September 28, 2004 Wednesday, September 29, 2004 Thursday, September 30, 2004 Friday, October 01, 2004 Saturday, October 02, 2004 Sunday, October 03, 2004 Monday, October 04, 2004 Tuesday, October 05, 2004 Wednesday, October 06, 2004 Thursday, October 07, 2004 Friday, October 08, 2004 Saturday, October 09, 2004 Sunday, October 10, 2004 Tuesday, October 12, 2004 Wednesday, October 13, 2004 Thursday, October 14, 2004 Friday, October 15, 2004 Saturday, October 16, 2004 Sunday, October 17, 2004 Monday, October 18, 2004 Tuesday, October 19, 2004 Wednesday, October 20, 2004 Thursday, October 21, 2004 Friday, October 22, 2004 Saturday, October 23, 2004 Sunday, October 24, 2004 Monday, October 25, 2004 Tuesday, October 26, 2004 Wednesday, October 27, 2004 Thursday, October 28, 2004 Friday, October 29, 2004 Saturday, October 30, 2004 Sunday, October 31, 2004 Monday, November 01, 2004 Tuesday, November 02, 2004 Wednesday, November 03, 2004 Thursday, November 04, 2004 Friday, November 05, 2004 Saturday, November 06, 2004 Sunday, November 07, 2004 Monday, November 08, 2004 Tuesday, November 09, 2004 Wednesday, November 10, 2004 Thursday, November 11, 2004 Friday, November 12, 2004 Saturday, November 13, 2004 Sunday, November 14, 2004 Monday, November 15, 2004 Tuesday, November 16, 2004 Wednesday, November 17, 2004 Thursday, November 18, 2004 Friday, November 19, 2004 Saturday, November 20, 2004 Sunday, November 21, 2004 Monday, November 22, 2004 Thursday, November 25, 2004 Friday, November 26, 2004 Saturday, November 27, 2004 Sunday, November 28, 2004 Tuesday, November 30, 2004 Wednesday, December 01, 2004 Thursday, December 02, 2004 Friday, December 03, 2004 Saturday, December 04, 2004 Tuesday, December 07, 2004 Wednesday, December 08, 2004 Thursday, December 09, 2004 Friday, December 10, 2004 Saturday, December 11, 2004 Sunday, December 12, 2004 Monday, December 13, 2004 Tuesday, December 14, 2004 Wednesday, December 15, 2004 Thursday, December 16, 2004 Friday, December 17, 2004 Sunday, December 19, 2004 Monday, December 20, 2004 Friday, December 24, 2004 Saturday, December 25, 2004 Sunday, December 26, 2004 Wednesday, December 29, 2004 Thursday, December 30, 2004 Friday, December 31, 2004 Monday, January 03, 2005 Wednesday, January 05, 2005 Thursday, January 06, 2005 Saturday, January 08, 2005 Sunday, January 09, 2005 Tuesday, January 11, 2005 Wednesday, January 12, 2005 Thursday, January 13, 2005 Saturday, January 15, 2005 Wednesday, January 19, 2005 Friday, January 21, 2005 Saturday, January 22, 2005 Sunday, January 23, 2005 Monday, January 24, 2005 Wednesday, January 26, 2005 Thursday, January 27, 2005 Friday, January 28, 2005 Saturday, January 29, 2005 Monday, January 31, 2005 Thursday, February 03, 2005 Friday, February 04, 2005 Saturday, February 05, 2005 Sunday, February 06, 2005 Monday, February 07, 2005 Tuesday, February 08, 2005 Wednesday, February 09, 2005 Thursday, February 10, 2005 Friday, February 11, 2005 Saturday, February 12, 2005 Sunday, February 13, 2005 Tuesday, February 15, 2005 Thursday, February 17, 2005 Saturday, February 19, 2005 Sunday, February 20, 2005 Wednesday, February 23, 2005 Saturday, February 26, 2005 Sunday, February 27, 2005 Monday, February 28, 2005 Wednesday, March 02, 2005 Thursday, March 03, 2005 Sunday, March 06, 2005 Tuesday, March 08, 2005 Wednesday, March 09, 2005 Thursday, March 10, 2005 Friday, March 11, 2005 Saturday, March 12, 2005 Sunday, March 13, 2005 Monday, March 14, 2005 Tuesday, March 15, 2005 Wednesday, March 16, 2005 Thursday, March 17, 2005 Friday, March 18, 2005 Saturday, March 19, 2005 Thursday, March 24, 2005 Friday, March 25, 2005 Saturday, March 26, 2005 Sunday, March 27, 2005 Wednesday, March 30, 2005 Thursday, March 31, 2005 Friday, April 01, 2005 Saturday, April 02, 2005 Sunday, April 03, 2005 Wednesday, April 06, 2005 Thursday, April 07, 2005 Saturday, April 09, 2005 Sunday, April 10, 2005 Monday, April 11, 2005 Thursday, April 14, 2005 Saturday, April 16, 2005 Sunday, April 17, 2005 Monday, April 18, 2005 Wednesday, April 20, 2005 Thursday, April 21, 2005 Friday, April 22, 2005 Saturday, April 23, 2005 Sunday, April 24, 2005 Tuesday, April 26, 2005 Friday, April 29, 2005 Saturday, April 30, 2005 Sunday, May 01, 2005 Monday, May 02, 2005 Tuesday, May 03, 2005 Wednesday, May 04, 2005 Thursday, May 05, 2005 Friday, May 06, 2005 Sunday, May 08, 2005 Wednesday, May 11, 2005 Thursday, May 12, 2005 Friday, May 13, 2005 Sunday, May 15, 2005 Monday, May 16, 2005 Wednesday, May 18, 2005 Thursday, May 19, 2005 Friday, May 20, 2005 Saturday, May 21, 2005 Sunday, May 22, 2005 Monday, May 23, 2005 Tuesday, May 24, 2005 Wednesday, May 25, 2005 Thursday, May 26, 2005 Friday, May 27, 2005 Saturday, May 28, 2005 Sunday, May 29, 2005 Monday, May 30, 2005 Tuesday, May 31, 2005 Wednesday, June 01, 2005 Thursday, June 02, 2005 Friday, June 03, 2005 Saturday, June 04, 2005 Sunday, June 05, 2005 Monday, June 06, 2005 Tuesday, June 07, 2005 Wednesday, June 08, 2005 Thursday, June 09, 2005 Friday, June 10, 2005 Sunday, June 12, 2005 Tuesday, June 14, 2005 Thursday, June 16, 2005 Friday, June 17, 2005 Saturday, June 18, 2005 Sunday, June 19, 2005 Monday, June 20, 2005 Tuesday, June 21, 2005 Thursday, June 23, 2005 Saturday, June 25, 2005 Sunday, June 26, 2005 Tuesday, June 28, 2005 Wednesday, June 29, 2005 Thursday, June 30, 2005 Friday, July 01, 2005 Saturday, July 02, 2005 Monday, July 04, 2005 Wednesday, July 06, 2005 Thursday, July 07, 2005 Saturday, July 09, 2005 Sunday, July 10, 2005 Friday, July 15, 2005 Sunday, July 17, 2005 Tuesday, July 19, 2005 Wednesday, July 20, 2005 Thursday, July 21, 2005 Saturday, July 23, 2005 Sunday, July 24, 2005 Tuesday, August 02, 2005 Thursday, August 04, 2005 Friday, August 05, 2005 Saturday, August 13, 2005 Wednesday, August 24, 2005 Friday, August 26, 2005 Saturday, August 27, 2005 Saturday, September 03, 2005 Wednesday, September 07, 2005 Thursday, September 08, 2005 Saturday, September 24, 2005 Wednesday, September 28, 2005 Wednesday, October 19, 2005 Thursday, October 20, 2005 Friday, October 21, 2005 Sunday, October 23, 2005 Wednesday, November 02, 2005 Monday, November 21, 2005 Wednesday, November 23, 2005 Friday, December 02, 2005 Saturday, December 10, 2005 Saturday, December 17, 2005 Sunday, December 18, 2005 Monday, December 19, 2005 Wednesday, December 21, 2005 Wednesday, January 04, 2006 Friday, January 06, 2006 Monday, January 09, 2006 Monday, January 16, 2006 Tuesday, January 17, 2006 Friday, January 20, 2006 Sunday, January 22, 2006 Saturday, January 28, 2006 Tuesday, January 31, 2006 Wednesday, February 01, 2006 Thursday, February 02, 2006 Wednesday, February 08, 2006 Thursday, February 09, 2006 Friday, February 10, 2006 Saturday, February 11, 2006 Sunday, February 12, 2006 Monday, February 13, 2006 Tuesday, February 14, 2006 Wednesday, February 15, 2006 Thursday, February 16, 2006 Saturday, February 18, 2006 Monday, February 20, 2006 Wednesday, February 22, 2006 Thursday, February 23, 2006 Sunday, March 05, 2006 Tuesday, March 07, 2006 Friday, March 24, 2006 Saturday, March 25, 2006 Wednesday, April 05, 2006 Thursday, April 06, 2006 Friday, April 07, 2006 Saturday, April 08, 2006 Tuesday, April 11, 2006 Monday, April 17, 2006 Tuesday, April 25, 2006 Thursday, April 27, 2006 Tuesday, May 09, 2006 Friday, May 12, 2006 Saturday, May 13, 2006 Sunday, May 14, 2006 Monday, May 15, 2006 Tuesday, May 16, 2006 Thursday, May 18, 2006 Friday, May 26, 2006 Sunday, May 28, 2006 Monday, May 29, 2006 Wednesday, May 31, 2006 Thursday, June 01, 2006 Sunday, June 04, 2006 Monday, June 05, 2006 Friday, June 09, 2006 Saturday, June 10, 2006 Sunday, June 11, 2006 Friday, June 16, 2006 Monday, June 19, 2006 Friday, June 23, 2006 Sunday, June 25, 2006 Tuesday, June 27, 2006 Wednesday, June 28, 2006 Friday, June 30, 2006 Sunday, July 09, 2006 Thursday, July 13, 2006 Friday, July 14, 2006 Saturday, July 15, 2006 Monday, July 17, 2006 Tuesday, July 18, 2006 Wednesday, July 19, 2006 Tuesday, July 25, 2006 Wednesday, July 26, 2006 Friday, July 28, 2006 Sunday, July 30, 2006 Monday, July 31, 2006 Thursday, August 03, 2006 Friday, August 04, 2006 Sunday, August 06, 2006 Monday, August 07, 2006 Wednesday, August 09, 2006 Thursday, August 10, 2006 Sunday, August 13, 2006 Tuesday, August 15, 2006 Thursday, August 17, 2006 Friday, August 18, 2006 Wednesday, September 06, 2006 Friday, September 08, 2006 Monday, September 11, 2006 Wednesday, September 13, 2006 Thursday, September 14, 2006 Friday, September 22, 2006 Saturday, September 23, 2006 Sunday, October 01, 2006 Tuesday, October 03, 2006 Monday, October 30, 2006 Monday, November 06, 2006 Tuesday, November 07, 2006 Sunday, November 12, 2006 Tuesday, November 21, 2006 Wednesday, November 22, 2006 Thursday, November 23, 2006 Friday, December 01, 2006 Monday, December 04, 2006 Tuesday, December 05, 2006 Thursday, December 14, 2006 Wednesday, December 20, 2006 Thursday, December 21, 2006 Friday, December 29, 2006 Wednesday, January 10, 2007 Thursday, January 11, 2007 Saturday, January 13, 2007 Monday, January 15, 2007 Wednesday, January 17, 2007 Saturday, January 20, 2007 Tuesday, January 23, 2007 Tuesday, February 20, 2007 Saturday, February 24, 2007 Sunday, February 25, 2007 Friday, March 23, 2007 Wednesday, April 04, 2007 Tuesday, April 10, 2007 Thursday, April 12, 2007 Friday, April 13, 2007 Thursday, April 19, 2007 Friday, April 20, 2007 Tuesday, April 24, 2007 Tuesday, May 08, 2007 Thursday, May 10, 2007 Friday, May 11, 2007 Monday, May 14, 2007 Tuesday, May 15, 2007 Sunday, May 20, 2007 Monday, May 21, 2007 Tuesday, May 22, 2007 Wednesday, May 23, 2007 Thursday, May 24, 2007 Sunday, May 27, 2007 Wednesday, May 30, 2007 Thursday, May 31, 2007 Friday, June 01, 2007 Monday, June 04, 2007 Wednesday, June 06, 2007 Saturday, June 09, 2007 Sunday, June 10, 2007 Monday, June 11, 2007 Friday, June 15, 2007 Tuesday, June 19, 2007 Tuesday, June 26, 2007 Wednesday, June 27, 2007 Thursday, June 28, 2007 Saturday, June 30, 2007 Monday, July 02, 2007 Tuesday, July 03, 2007 Friday, July 06, 2007 Tuesday, July 10, 2007 Friday, July 13, 2007 Tuesday, July 24, 2007 Saturday, July 28, 2007 Sunday, July 29, 2007 Monday, August 13, 2007 Sunday, August 19, 2007 Saturday, August 25, 2007 Monday, August 27, 2007 Wednesday, August 29, 2007 Friday, August 31, 2007 Friday, September 07, 2007 Wednesday, September 12, 2007 Wednesday, September 19, 2007 Friday, September 21, 2007 Friday, September 28, 2007 Tuesday, October 02, 2007 Thursday, October 11, 2007 Saturday, October 27, 2007 Thursday, November 01, 2007 Saturday, November 03, 2007 Monday, November 05, 2007 Wednesday, November 28, 2007 Tuesday, December 04, 2007 Tuesday, December 11, 2007 Friday, December 14, 2007 Friday, December 21, 2007 Tuesday, December 25, 2007 Saturday, December 29, 2007 Monday, January 07, 2008 Thursday, January 10, 2008 Saturday, January 12, 2008 Sunday, January 13, 2008 Tuesday, January 15, 2008 Friday, January 18, 2008 Saturday, January 19, 2008 Friday, January 25, 2008 Sunday, January 27, 2008 Monday, January 28, 2008 Tuesday, January 29, 2008 Sunday, February 03, 2008 Wednesday, February 06, 2008 Friday, February 08, 2008 Sunday, February 10, 2008 Monday, February 11, 2008 Tuesday, February 12, 2008 Monday, February 25, 2008 Tuesday, February 26, 2008 Monday, March 03, 2008 Tuesday, March 04, 2008 Saturday, March 22, 2008 Saturday, April 19, 2008 Wednesday, April 23, 2008 Saturday, April 26, 2008 Wednesday, April 30, 2008 Monday, May 05, 2008 Tuesday, May 13, 2008 Wednesday, May 14, 2008 Saturday, May 17, 2008 Tuesday, May 20, 2008 Saturday, May 24, 2008 Sunday, May 25, 2008 Thursday, June 12, 2008 Tuesday, June 17, 2008 Saturday, July 05, 2008 Tuesday, July 08, 2008 Monday, August 04, 2008 Thursday, August 28, 2008 Thursday, September 11, 2008 Saturday, September 20, 2008 Monday, September 22, 2008 Tuesday, September 23, 2008 Wednesday, September 24, 2008 Friday, September 26, 2008 Monday, September 29, 2008 Saturday, October 04, 2008 Wednesday, October 08, 2008 Thursday, October 09, 2008 Sunday, October 12, 2008 Wednesday, October 15, 2008 Wednesday, October 22, 2008 Thursday, October 23, 2008 Friday, October 24, 2008 Tuesday, October 28, 2008 Wednesday, October 29, 2008 Monday, November 03, 2008 Tuesday, November 04, 2008 Thursday, November 06, 2008 Saturday, November 08, 2008 Monday, November 10, 2008 Wednesday, November 19, 2008 Thursday, December 18, 2008 Monday, December 22, 2008 Sunday, January 11, 2009 Thursday, January 22, 2009 Monday, January 26, 2009 Thursday, February 19, 2009 Tuesday, February 24, 2009 Friday, February 27, 2009 Monday, March 02, 2009 Thursday, March 05, 2009 Wednesday, March 11, 2009 Thursday, March 12, 2009 Friday, March 13, 2009 Thursday, March 19, 2009 Monday, March 23, 2009 Friday, March 27, 2009 Saturday, March 28, 2009 Sunday, March 29, 2009 Thursday, April 02, 2009 Tuesday, April 07, 2009 Tuesday, April 14, 2009 Tuesday, April 21, 2009 Thursday, April 23, 2009 Saturday, April 25, 2009 Sunday, May 03, 2009 Wednesday, May 06, 2009 Tuesday, May 12, 2009 Wednesday, May 13, 2009 Thursday, May 14, 2009 Sunday, May 17, 2009 Tuesday, May 26, 2009 Wednesday, June 03, 2009 Thursday, June 04, 2009 Tuesday, June 09, 2009 Friday, June 12, 2009 Saturday, June 13, 2009 Sunday, June 14, 2009 Monday, June 22, 2009 Thursday, June 25, 2009 Saturday, July 11, 2009 Tuesday, July 14, 2009 Friday, July 24, 2009 Tuesday, August 18, 2009 Wednesday, August 19, 2009 Friday, August 21, 2009 Monday, August 24, 2009 Thursday, September 03, 2009 Wednesday, September 09, 2009 Thursday, September 10, 2009 Sunday, September 13, 2009 Monday, September 14, 2009 Tuesday, September 15, 2009 Wednesday, September 23, 2009 Friday, September 25, 2009 Sunday, September 27, 2009 Tuesday, September 29, 2009 Monday, November 02, 2009 Tuesday, November 10, 2009 Thursday, November 12, 2009 Tuesday, November 24, 2009 Thursday, February 25, 2010 Thursday, March 04, 2010 Wednesday, March 17, 2010 Tuesday, March 23, 2010 Friday, April 09, 2010 Friday, April 16, 2010 Wednesday, April 21, 2010 Thursday, April 22, 2010 Friday, April 23, 2010 Thursday, April 29, 2010 Sunday, May 02, 2010 Friday, May 07, 2010 Sunday, May 09, 2010 Monday, May 10, 2010 Tuesday, May 11, 2010 Tuesday, June 15, 2010