Copyright Notice
- All original comments are © Copyright 2004 by CodeWarrior. All rights are reserved. All quoted material unless in public domain, are the copyrighted works of the respective copyright holders, and all referenced trademarks are respectively owned by the relevant trademark holder. No attempt nor intention is made by this author to dilute any trademark or infringe any copyrighted material. All materials used on this page not copyrighted by CodeWarrior, are held to be used for non-commercial , personal, fair use purposes. All declaratoy statements not manifestly,contextually or perceptually, intended to be sarcastic, ironic, or parody in nature, are asserted to be true and correct by the author of this blog, as far as could be determined given the information available to the author at the time the post was written. Unauthorized reproduction of material on this page is prohibited, unless such limited reproduction falls under fair use, and such use is authorized if proper attribution of the source of the material, and author is credited in all instances of its usage.
SEARCH THIS SITE USING KEYWORDS
Powered by:

CodeWarriorZ BlueZ
CodeWarriorz Thoughts
Day to day musings of free speech activist CodeWarrior.
CHECK OUT THE WEBSITE OF MY PAL SHMOO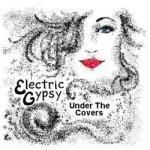 Sunday, June 06, 2004
Deficit Spending
When you write checks for amounts you don't have in the bank, it's illegal and called "hot check writing"...but when the government does that as a matter of course,
they say it is legal and call it "deficit spending". Odd isn't it!
"As a report reveals a sixfold increase in MRSA cases, experts warn of a new bug that drugs can't kill and of wholesale hygiene failures in hospitals. Jamie Doward reports

Sunday June 6, 2004
The Observer

For years it has been the silent killer lurking in hospital wards, but it can no longer be ignored - new figures show that cases of the MRSA superbug have rocketed by 600 per cent in less than a decade.
Even doctors are running scared of the deadly bug which is immune to many antibiotics and poses a particular threat to the young and the old.

An Observer investigation has learnt of paediatricians advising parents to take sick children home from hospital - rather than keeping them in overnight for observation - to reduce the risk of catching the bug. There is also evidence that some NHS doctors are now paying to have their own routine operations performed in private hospitals, where the risk of infection is reduced.

Health officials are battling to reassure the public that the bug, full name methicillin-resistant Staphylococcus aureus, can be controlled.

The case of actress Leslie Ash who was left temporarily paralysed by a bug that displays a number of properties similar to MRSA, has added to the sense of panic. Now experts are warning that the true scale of the MRSA threat, which last year contributed to the deaths of more than 800 people in the UK and caused hundreds of people to undergo amputations and fall seriously ill, is only starting to become apparent. In the United States, experts have recently identified new strains of MRSA which appear to thrive outside hospital conditions.

'While it would be wrong to present these latest findings as a shock-horror scenario, it is fair to say there are now some nasty strains out there that are not appearing in hospitals. They seem to spread much more readily than their predecessors,' warned Professor Barry Cookson, director of the Laboratory of Healthcare Associated Infection at the Health Protection Agency.

MRSA is usually carried on the skin or in mucus and is only dangerous when it breaks through the skin, often via a surgical wound, which is why it is dangerous in hospitals, especially those that perform high levels of surgery among vulnerable patients. A recent survey showed North Middlesex Hospital, which has large paediatrics and accident and emergency departments, had the highest MRSA infection rates in the country.

But the new so-called 'community' strain MRSA, which is spreading outside confined areas and causes boils and sepsis - a form of blood poisoning which can result in paralysis and death - suggests MRSA is becoming more virulent. Worse, it is also becoming more difficult to predict.

'We are going to have to watch this space when it comes to the new generations of the bug. I always say never try to predict Staphylococcus. It will always prove you wrong,' Cookson said.

And then there is the nightmare scenario. Scientists in the US have detected a fledgling bug called VRSA, or vancomycin-resistant Staphylococcus aureus, so called because it cannot be treated by vancomycin, the 'ultimate' antibiotic which doctors prescribe when all others have failed.
Fears that it is only a matter of months before what is described as 'the mother of all superbugs' appears here were raised recently after an influential medical journal noted that a patient had contracted a hybrid of VRSA and MRSA. The revelation has prompted concerns that soon there will be no drugs capable of treating the new breed of superbugs.

It is a frightening prospect for the government, which has been attacked for masking the true scale of the problem. The Department of Health has made it mandatory for trusts to record MRSA rates. Even so, privately health officials still fear the current figures represent only a fraction of the bug's true infection rate.

Some experts say that to appreciate the true scale of the threat, the UK should draw comparisons with the US where more than two million people out of a population of 290 million are affected by the bug each year. Similar figures extrapolated for the UK suggest that more than 400,000 people are affected by MRSA and that the bug plays a role in the death of some 18,000 patients every year.

Currently most death certificates fail to record whether MRSA played a part. The government has now charged the Health Protection Agency with developing a new way of auditing MRSA-associated deaths by 2005.

In addition, electronic death certificates are to be introduced which can record multiple factors that contributed to death.

But these measures will do little to alleviate public anxiety and, in the long run-up to an election, MRSA has become an issue. Rival parties point out that, after Greece, Britain tops the European rankings when it comes to superbug infection rates in hospitals.

The Conservatives draw on statistics showing that MRSA is not nearly as prevalent in private hospitals as in those in the NHS, suggesting patients are getting a poor deal from the public sector.

In a report released today, the Liberal Democrats accuse the government of 'utter and extreme complacency' in tackling the issue. They say there were 7,300 reported cases of MRSA last year, compared with 1,000 in 1996.

'People go into hospital to get better. But they are getting sicker because of staff shortages and because infection control is not a high enough priority,' said Paul Burstow, the Lib Dem health spokesman.

The new report notes that hospitals scored themselves only six out of 10 when it comes to implementing infection control standards. 'This report proves the lack of real progess being made in making our hospital wards cleaner and safer. It is a black mark against the government's record on NHS hygiene,' Burstow said.

The government argues it is doing more to combat MRSA than ever before. 'There is no complacency about the issue - tackling hospital superbugs is one of my top priorities,' the Health Secretary, John Reid, said.

But, in a sign the government is now nervous about the issue, it will dispatch the Chief Medical Officer, Sir Liam Donaldson, on a fact-finding mission this week to the Netherlands, where MRSA rates are a fraction of those in the UK.

A key challenge for the government is to change people's attitudes. Only a couple of decades ago health experts maintained that hospital environments had little impact on infection rates. But now a number of studies suggest elementary hygiene practices, such as washing hands and keeping MRSA-infected patients isolated from others, has a dramatic impact on reducing the rates.

A recent study at St Thomas's hospital in London found traces of MRSA on everything from TV remote controls to door handles, undermining widely held views that the bug cannot survive in the open for more than a few hours. After specialist cleaning, only 1 per cent of swabs taken from wards which had housed MRSA patients contained the bug.

But educating health staff and buying new hygiene products is expensive, not to mention complicated for the hospitals involved. 'There are an awful lot of snake oil salesmen out there who claim to have invented all sorts of ways for killing the MRSA bug. There's an awful lot of bullshit around,' said one NHS hygiene expert.

Last month, the government announced a £68 million hospital clean-up programme and issued a new cleaning manual to all NHS staff. Supplies of alcohol handrub have increased by 35 per cent. But many staff appear reluctant to heed warnings. The National Patient Safety Agency published a report two months ago that found only 40 per cent of necessary hand-hygiene procedures were being carried out in NHS hospitals.

Keeping patients with MRSA in isolation is not easy either. The Lib Dem report points out that there are now 3,000 fewer hospital beds since Labour came to power and that most NHS trusts cannot afford to separate MRSA-infected patients from others.

Health experts agree that doing nothing is no longer an option. Infectious diseases cost the NHS £1 billion a year and claim 5,000 lives. These figures are expected to rise as new strains of superbug cross the Atlantic, bringing not just death and disease but another serious problem. This month's edition of the US journal Infection Control and Hospital Epidemiology warns that MRSA 'causes increased length of hospitalisation, increased morbidity, increased mortality and increased costs. In addition, these pathogens cause large numbers of lawsuits, driving up insurance and healthcare costs.'

As one NHS hygiene expert puts it: 'If a mounting death toll doesn't prompt the government to act on MRSA, a tidal wave of lawsuits just might.' "
-------------------------SNIP-----------------------------------------
The emergence of "SUPER BUGS", immune to all antibiotics, is and should be
VERY concerning, since Staph aureus is widespread in hospitals, and can be spread
through hospital linens which go out for cleaning in many cases.

Overuse of antibiotics have led us here.

"Grammy-winning rock group Creed have announced they have split, with three members already forming another band, minus singer Scott Stapp.
The group, known for their Christian-inspired songs, called it a day after eight years.

Drummer Scott Phillips said that while no-one was to blame for the split "it just stopped being fun".

Creed's three albums, including Human Clay, sold a combined 24 million copies in the US.

The band won rock artist of the year at the Billboard Music Awards in 1998, 1999 and 2000.

Phillips, guitarist Mark Tremonti and former Creed bassist Brian Marshall have already formed a band called Alter Bridge, with an album due out in August.


"We don't want to make it seem like it's just Creed with a different singer," said Phillips.

Although often described as a Christian band, Creed themselves always maintained they were not because they did not want to push their own religious beliefs on others.

'Vibe change'

Tremonti recently explained that his long friendship with Stapp had soured in recent years, which led to tensions in the band.

Creed had taken a year off from recording and touring, and Phillips said that when the time came to reconvene "the vibe just wasn't the same".


In 2003, four fans filed a lawsuit against the group following a Chicago concert, claiming singer Stapp was "intoxicated".

The previous year the band had to scrap a tour when Stapp was injured in a car crash.


Stapp has already recorded a solo track which will be featured on an album of music inspired by the movie The Passion of the Christ. "

------------------------LOLOLOLOL-----------------------------------------
I hated Creed's music. Ironically, I could do a great impression of Stapp's singing,
and I used to drive my wife nuts because she thought they were "ok" and I would start
mimicking Stapp's bizarre, intelligible whiny style of what may loosely be called "singing" (more like the sounds people make when they have an impacted wisdom tooth). Good riddance to BAD rubbish.


By Daniel Sorid
SAN FRANCISCO (Reuters) - A federal grand jury investigating possible antitrust violations by global memory chip makers is seeking evidence from a former business manager of Samsung Semiconductor, his attorney said on Friday.

The former manager, Devin Cole, is fighting a grand jury subpoena for documents, and his refusal to turn over evidence led him to be found in contempt of court in the U.S. District Court in San Francisco, said the lawyer, Walter Brown.

The subpoena comes as the U.S. Department of Justice seeks to wrap up a two-year-old antitrust probe into the global memory business. Samsung, the largest memory chip maker, Micron Technology Inc. (MU.N: Quote, Profile, Research) , and Germany's Infineon Technologies AG (IFXGn.DE: Quote, Profile, Research) , have acknowledged involvement in the probe.



[Ed. note-please read the FULL article at the above link. This is a portion used under fair use.]
"By Dick Satran
NEW YORK (Reuters) - A not-too-hot and not-too-cold economic story has warmed the hearts of Wall Street investors for months.
Stocks rose Friday after the release of a long-awaited jobs report that showed an economy that still isn't growing fast enough to require drastic tightening by Alan Greenspan's Federal Reserve.
But Wall Street's Goldilocks tale might need a bit of revising soon, and maybe Britney Spears could take the starring role. Like Spears, who was asked by the Chinese government not to dress too hot on her concert tour there next year, investors may want to turn down the heat.
"There's going to be earnings disappointments coming by the third quarter," said Peter Wall, chief investment strategist for Chase Personal Financial Services. "We don't think the forecasts that are out there reflect the changes in the economy."
INFLATIONARY PRESSURES
As corporate hiring continues to surge, wage demands could add to the inflationary pressures already presented by rising oil and commodity prices. Even if that doesn't rattle the Fed into taking draconian actions, the rising costs will cut corporate results starting in the second half of the year, analysts say.
The signs of an economic shift are sprouting all over the landscape. In the credit market, interest rates surged to a 2-year high on Friday. The Commodity Research Bureau index recently hit 23-year highs. Oil hit all-time highs repeatedly in recent weeks and is still almost 50 percent above the start of the year. And the government Thursday reported a 4.6 percent rise in hourly compensation -- one of the strongest signs yet that labor costs are rising.
"The encouraging thing is that the economic rebound is in place," said Joseph Kalinowski, director of research at Puglisi and Co. "Just two months ago we were in a jobless recovery and deflation. But now that the jobs have arrived, we're going to see more competitive wages. And more inflation pressure."
The wage inflation pressures, at least, will probably remain modest, analysts say. In part, that's because jobs can easily migrate offshore. It's also because companies are loathe to add employees with health costs soaring and terror attacks still a threat, said Richard Yamarone, director of research at Argus Research.
Indeed, while the government was reporting an expansion of 248,000 jobs last month, appliance giant Maytag (MYG.N: Quote, Profile, Research) was laying off 20 percent of its salaried work force, and technology mainstay Seagate (STX.N: Quote, Profile, Research) was trimming 7 percent of all staff. "
------------------COMMENTARY FROM BLOG AUTHOR------------------------
Look, they are using the
BIG LIE
when they say that our economy is strong. People in the conventional media are afraid to tell the truth, but some are starting to have some courage and point out the Emperor has no clothes!
"Bush's Erratic Behavior Worries White House Aides
By DOUG THOMPSON
Publisher, Capitol Hill Blue
Jun 4, 2004, 06:15
Email this article
Printer friendly page


President George W. Bush's increasingly erratic behavior and wide mood swings has the halls of the West Wing buzzing lately as aides privately express growing concern over their leader's state of mind.
In meetings with top aides and administration officials, the President goes from quoting the Bible in one breath to obscene tantrums against the media, Democrats and others that he classifies as "enemies of the state."

Worried White House aides paint a portrait of a man on the edge, increasingly wary of those who disagree with him and paranoid of a public that no longer trusts his policies in Iraq or at home.

"It reminds me of the Nixon days," says a longtime GOP political consultant with contacts in the White House. "Everybody is an enemy; everybody is out to get him. That's the mood over there."

In interviews with a number of White House staffers who were willing to talk off the record, a picture of an administration under siege has emerged, led by a man who declares his decisions to be "God's will" and then tells aides to "fuck over" anyone they consider to be an opponent of the administration.

"We're at war, there's no doubt about it. What I don't know anymore is just who the enemy might be," says one troubled White House aide. "We seem to spend more time trying to destroy John Kerry than al Qaeda and our enemies list just keeps growing and growing."

Aides say the President gets "hung up on minor details," micromanaging to the extreme while ignoring the bigger picture. He will spend hours personally reviewing and approving every attack ad against his Democratic opponent and then kiss off a meeting on economic issues.

"This is what is killing us on Iraq," one aide says. "We lost focus. The President got hung up on the weapons of mass destruction and an unproven link to al Qaeda. We could have found other justifiable reasons for the war but the President insisted the focus stay on those two, tenuous items."

Aides who raise questions quickly find themselves shut out of access to the President or other top advisors. Among top officials, Bush's inner circle is shrinking. Secretary of State Colin Powell has fallen out of favor because of his growing doubts about the administration's war against Iraq.

The President's abrupt dismissal of CIA Directory George Tenet Wednesday night is, aides say, an example of how he works.

"Tenet wanted to quit last year but the President got his back up and wouldn't hear of it," says an aide. "That would have been the opportune time to make a change, not in the middle of an election campaign but when the director challenged the President during the meeting Wednesday, the President cut him off by saying 'that's it George. I cannot abide disloyalty. I want your resignation and I want it now."

Tenet was allowed to resign "voluntarily" and Bush informed his shocked staff of the decision Thursday morning. One aide says the President actually described the decision as "God's will."

God may also be the reason Attorney General John Ashcroft, the administration's lightning rod because of his questionable actions that critics argue threatens freedoms granted by the Constitution, remains part of the power elite. West Wing staffers call Bush and Ashcroft "the Blues Brothers" because "they're on a mission from God."

"The Attorney General is tight with the President because of religion," says one aide. "They both believe any action is justifiable in the name of God."

But the President who says he rules at the behest of God can also tongue-lash those he perceives as disloyal, calling them "fucking assholes" in front of other staff, berating one cabinet official in front of others and labeling anyone who disagrees with him "unpatriotic" or "anti-American."

"The mood here is that we're under siege, there's no doubt about it," says one troubled aide who admits he is looking for work elsewhere. "In this administration, you don't have to wear a turban or speak Farsi to be an enemy of the United States. All you have to do is disagree with the President."

The White House did not respond to requests for comment on the record."

WELL SAID!

Archives
Monday, May 03, 2004 Tuesday, May 04, 2004 Sunday, May 09, 2004 Tuesday, May 11, 2004 Wednesday, May 12, 2004 Friday, May 14, 2004 Saturday, May 15, 2004 Sunday, May 16, 2004 Monday, May 17, 2004 Tuesday, May 18, 2004 Wednesday, May 19, 2004 Thursday, May 20, 2004 Friday, May 21, 2004 Monday, May 24, 2004 Tuesday, May 25, 2004 Wednesday, May 26, 2004 Thursday, May 27, 2004 Friday, May 28, 2004 Saturday, May 29, 2004 Sunday, May 30, 2004 Tuesday, June 01, 2004 Wednesday, June 02, 2004 Thursday, June 03, 2004 Friday, June 04, 2004 Saturday, June 05, 2004 Sunday, June 06, 2004 Monday, June 07, 2004 Tuesday, June 08, 2004 Wednesday, June 09, 2004 Thursday, June 10, 2004 Friday, June 11, 2004 Sunday, June 13, 2004 Monday, June 14, 2004 Wednesday, June 16, 2004 Thursday, June 17, 2004 Friday, June 18, 2004 Sunday, June 20, 2004 Monday, June 21, 2004 Tuesday, June 22, 2004 Wednesday, June 23, 2004 Thursday, June 24, 2004 Friday, June 25, 2004 Saturday, June 26, 2004 Sunday, June 27, 2004 Tuesday, June 29, 2004 Wednesday, June 30, 2004 Thursday, July 01, 2004 Friday, July 02, 2004 Saturday, July 03, 2004 Sunday, July 04, 2004 Monday, July 05, 2004 Tuesday, July 06, 2004 Wednesday, July 07, 2004 Thursday, July 08, 2004 Friday, July 09, 2004 Saturday, July 10, 2004 Sunday, July 11, 2004 Monday, July 12, 2004 Tuesday, July 13, 2004 Wednesday, July 14, 2004 Thursday, July 15, 2004 Friday, July 16, 2004 Saturday, July 17, 2004 Sunday, July 18, 2004 Monday, July 19, 2004 Tuesday, July 20, 2004 Wednesday, July 21, 2004 Friday, July 23, 2004 Friday, July 30, 2004 Monday, August 02, 2004 Tuesday, August 03, 2004 Wednesday, August 04, 2004 Thursday, August 05, 2004 Friday, August 06, 2004 Saturday, August 07, 2004 Sunday, August 08, 2004 Tuesday, August 10, 2004 Wednesday, August 11, 2004 Thursday, August 12, 2004 Friday, August 13, 2004 Saturday, August 14, 2004 Sunday, August 15, 2004 Monday, August 16, 2004 Tuesday, August 17, 2004 Friday, August 20, 2004 Saturday, August 21, 2004 Tuesday, August 24, 2004 Wednesday, August 25, 2004 Thursday, August 26, 2004 Friday, August 27, 2004 Sunday, August 29, 2004 Monday, August 30, 2004 Wednesday, September 01, 2004 Thursday, September 02, 2004 Friday, September 03, 2004 Saturday, September 04, 2004 Sunday, September 05, 2004 Monday, September 06, 2004 Tuesday, September 07, 2004 Wednesday, September 08, 2004 Thursday, September 09, 2004 Friday, September 10, 2004 Saturday, September 11, 2004 Sunday, September 12, 2004 Monday, September 13, 2004 Tuesday, September 14, 2004 Wednesday, September 15, 2004 Friday, September 17, 2004 Saturday, September 18, 2004 Sunday, September 19, 2004 Tuesday, September 21, 2004 Wednesday, September 22, 2004 Thursday, September 23, 2004 Friday, September 24, 2004 Saturday, September 25, 2004 Monday, September 27, 2004 Tuesday, September 28, 2004 Wednesday, September 29, 2004 Thursday, September 30, 2004 Friday, October 01, 2004 Saturday, October 02, 2004 Sunday, October 03, 2004 Monday, October 04, 2004 Tuesday, October 05, 2004 Wednesday, October 06, 2004 Thursday, October 07, 2004 Friday, October 08, 2004 Saturday, October 09, 2004 Sunday, October 10, 2004 Tuesday, October 12, 2004 Wednesday, October 13, 2004 Thursday, October 14, 2004 Friday, October 15, 2004 Saturday, October 16, 2004 Sunday, October 17, 2004 Monday, October 18, 2004 Tuesday, October 19, 2004 Wednesday, October 20, 2004 Thursday, October 21, 2004 Friday, October 22, 2004 Saturday, October 23, 2004 Sunday, October 24, 2004 Monday, October 25, 2004 Tuesday, October 26, 2004 Wednesday, October 27, 2004 Thursday, October 28, 2004 Friday, October 29, 2004 Saturday, October 30, 2004 Sunday, October 31, 2004 Monday, November 01, 2004 Tuesday, November 02, 2004 Wednesday, November 03, 2004 Thursday, November 04, 2004 Friday, November 05, 2004 Saturday, November 06, 2004 Sunday, November 07, 2004 Monday, November 08, 2004 Tuesday, November 09, 2004 Wednesday, November 10, 2004 Thursday, November 11, 2004 Friday, November 12, 2004 Saturday, November 13, 2004 Sunday, November 14, 2004 Monday, November 15, 2004 Tuesday, November 16, 2004 Wednesday, November 17, 2004 Thursday, November 18, 2004 Friday, November 19, 2004 Saturday, November 20, 2004 Sunday, November 21, 2004 Monday, November 22, 2004 Thursday, November 25, 2004 Friday, November 26, 2004 Saturday, November 27, 2004 Sunday, November 28, 2004 Tuesday, November 30, 2004 Wednesday, December 01, 2004 Thursday, December 02, 2004 Friday, December 03, 2004 Saturday, December 04, 2004 Tuesday, December 07, 2004 Wednesday, December 08, 2004 Thursday, December 09, 2004 Friday, December 10, 2004 Saturday, December 11, 2004 Sunday, December 12, 2004 Monday, December 13, 2004 Tuesday, December 14, 2004 Wednesday, December 15, 2004 Thursday, December 16, 2004 Friday, December 17, 2004 Sunday, December 19, 2004 Monday, December 20, 2004 Friday, December 24, 2004 Saturday, December 25, 2004 Sunday, December 26, 2004 Wednesday, December 29, 2004 Thursday, December 30, 2004 Friday, December 31, 2004 Monday, January 03, 2005 Wednesday, January 05, 2005 Thursday, January 06, 2005 Saturday, January 08, 2005 Sunday, January 09, 2005 Tuesday, January 11, 2005 Wednesday, January 12, 2005 Thursday, January 13, 2005 Saturday, January 15, 2005 Wednesday, January 19, 2005 Friday, January 21, 2005 Saturday, January 22, 2005 Sunday, January 23, 2005 Monday, January 24, 2005 Wednesday, January 26, 2005 Thursday, January 27, 2005 Friday, January 28, 2005 Saturday, January 29, 2005 Monday, January 31, 2005 Thursday, February 03, 2005 Friday, February 04, 2005 Saturday, February 05, 2005 Sunday, February 06, 2005 Monday, February 07, 2005 Tuesday, February 08, 2005 Wednesday, February 09, 2005 Thursday, February 10, 2005 Friday, February 11, 2005 Saturday, February 12, 2005 Sunday, February 13, 2005 Tuesday, February 15, 2005 Thursday, February 17, 2005 Saturday, February 19, 2005 Sunday, February 20, 2005 Wednesday, February 23, 2005 Saturday, February 26, 2005 Sunday, February 27, 2005 Monday, February 28, 2005 Wednesday, March 02, 2005 Thursday, March 03, 2005 Sunday, March 06, 2005 Tuesday, March 08, 2005 Wednesday, March 09, 2005 Thursday, March 10, 2005 Friday, March 11, 2005 Saturday, March 12, 2005 Sunday, March 13, 2005 Monday, March 14, 2005 Tuesday, March 15, 2005 Wednesday, March 16, 2005 Thursday, March 17, 2005 Friday, March 18, 2005 Saturday, March 19, 2005 Thursday, March 24, 2005 Friday, March 25, 2005 Saturday, March 26, 2005 Sunday, March 27, 2005 Wednesday, March 30, 2005 Thursday, March 31, 2005 Friday, April 01, 2005 Saturday, April 02, 2005 Sunday, April 03, 2005 Wednesday, April 06, 2005 Thursday, April 07, 2005 Saturday, April 09, 2005 Sunday, April 10, 2005 Monday, April 11, 2005 Thursday, April 14, 2005 Saturday, April 16, 2005 Sunday, April 17, 2005 Monday, April 18, 2005 Wednesday, April 20, 2005 Thursday, April 21, 2005 Friday, April 22, 2005 Saturday, April 23, 2005 Sunday, April 24, 2005 Tuesday, April 26, 2005 Friday, April 29, 2005 Saturday, April 30, 2005 Sunday, May 01, 2005 Monday, May 02, 2005 Tuesday, May 03, 2005 Wednesday, May 04, 2005 Thursday, May 05, 2005 Friday, May 06, 2005 Sunday, May 08, 2005 Wednesday, May 11, 2005 Thursday, May 12, 2005 Friday, May 13, 2005 Sunday, May 15, 2005 Monday, May 16, 2005 Wednesday, May 18, 2005 Thursday, May 19, 2005 Friday, May 20, 2005 Saturday, May 21, 2005 Sunday, May 22, 2005 Monday, May 23, 2005 Tuesday, May 24, 2005 Wednesday, May 25, 2005 Thursday, May 26, 2005 Friday, May 27, 2005 Saturday, May 28, 2005 Sunday, May 29, 2005 Monday, May 30, 2005 Tuesday, May 31, 2005 Wednesday, June 01, 2005 Thursday, June 02, 2005 Friday, June 03, 2005 Saturday, June 04, 2005 Sunday, June 05, 2005 Monday, June 06, 2005 Tuesday, June 07, 2005 Wednesday, June 08, 2005 Thursday, June 09, 2005 Friday, June 10, 2005 Sunday, June 12, 2005 Tuesday, June 14, 2005 Thursday, June 16, 2005 Friday, June 17, 2005 Saturday, June 18, 2005 Sunday, June 19, 2005 Monday, June 20, 2005 Tuesday, June 21, 2005 Thursday, June 23, 2005 Saturday, June 25, 2005 Sunday, June 26, 2005 Tuesday, June 28, 2005 Wednesday, June 29, 2005 Thursday, June 30, 2005 Friday, July 01, 2005 Saturday, July 02, 2005 Monday, July 04, 2005 Wednesday, July 06, 2005 Thursday, July 07, 2005 Saturday, July 09, 2005 Sunday, July 10, 2005 Friday, July 15, 2005 Sunday, July 17, 2005 Tuesday, July 19, 2005 Wednesday, July 20, 2005 Thursday, July 21, 2005 Saturday, July 23, 2005 Sunday, July 24, 2005 Tuesday, August 02, 2005 Thursday, August 04, 2005 Friday, August 05, 2005 Saturday, August 13, 2005 Wednesday, August 24, 2005 Friday, August 26, 2005 Saturday, August 27, 2005 Saturday, September 03, 2005 Wednesday, September 07, 2005 Thursday, September 08, 2005 Saturday, September 24, 2005 Wednesday, September 28, 2005 Wednesday, October 19, 2005 Thursday, October 20, 2005 Friday, October 21, 2005 Sunday, October 23, 2005 Wednesday, November 02, 2005 Monday, November 21, 2005 Wednesday, November 23, 2005 Friday, December 02, 2005 Saturday, December 10, 2005 Saturday, December 17, 2005 Sunday, December 18, 2005 Monday, December 19, 2005 Wednesday, December 21, 2005 Wednesday, January 04, 2006 Friday, January 06, 2006 Monday, January 09, 2006 Monday, January 16, 2006 Tuesday, January 17, 2006 Friday, January 20, 2006 Sunday, January 22, 2006 Saturday, January 28, 2006 Tuesday, January 31, 2006 Wednesday, February 01, 2006 Thursday, February 02, 2006 Wednesday, February 08, 2006 Thursday, February 09, 2006 Friday, February 10, 2006 Saturday, February 11, 2006 Sunday, February 12, 2006 Monday, February 13, 2006 Tuesday, February 14, 2006 Wednesday, February 15, 2006 Thursday, February 16, 2006 Saturday, February 18, 2006 Monday, February 20, 2006 Wednesday, February 22, 2006 Thursday, February 23, 2006 Sunday, March 05, 2006 Tuesday, March 07, 2006 Friday, March 24, 2006 Saturday, March 25, 2006 Wednesday, April 05, 2006 Thursday, April 06, 2006 Friday, April 07, 2006 Saturday, April 08, 2006 Tuesday, April 11, 2006 Monday, April 17, 2006 Tuesday, April 25, 2006 Thursday, April 27, 2006 Tuesday, May 09, 2006 Friday, May 12, 2006 Saturday, May 13, 2006 Sunday, May 14, 2006 Monday, May 15, 2006 Tuesday, May 16, 2006 Thursday, May 18, 2006 Friday, May 26, 2006 Sunday, May 28, 2006 Monday, May 29, 2006 Wednesday, May 31, 2006 Thursday, June 01, 2006 Sunday, June 04, 2006 Monday, June 05, 2006 Friday, June 09, 2006 Saturday, June 10, 2006 Sunday, June 11, 2006 Friday, June 16, 2006 Monday, June 19, 2006 Friday, June 23, 2006 Sunday, June 25, 2006 Tuesday, June 27, 2006 Wednesday, June 28, 2006 Friday, June 30, 2006 Sunday, July 09, 2006 Thursday, July 13, 2006 Friday, July 14, 2006 Saturday, July 15, 2006 Monday, July 17, 2006 Tuesday, July 18, 2006 Wednesday, July 19, 2006 Tuesday, July 25, 2006 Wednesday, July 26, 2006 Friday, July 28, 2006 Sunday, July 30, 2006 Monday, July 31, 2006 Thursday, August 03, 2006 Friday, August 04, 2006 Sunday, August 06, 2006 Monday, August 07, 2006 Wednesday, August 09, 2006 Thursday, August 10, 2006 Sunday, August 13, 2006 Tuesday, August 15, 2006 Thursday, August 17, 2006 Friday, August 18, 2006 Wednesday, September 06, 2006 Friday, September 08, 2006 Monday, September 11, 2006 Wednesday, September 13, 2006 Thursday, September 14, 2006 Friday, September 22, 2006 Saturday, September 23, 2006 Sunday, October 01, 2006 Tuesday, October 03, 2006 Monday, October 30, 2006 Monday, November 06, 2006 Tuesday, November 07, 2006 Sunday, November 12, 2006 Tuesday, November 21, 2006 Wednesday, November 22, 2006 Thursday, November 23, 2006 Friday, December 01, 2006 Monday, December 04, 2006 Tuesday, December 05, 2006 Thursday, December 14, 2006 Wednesday, December 20, 2006 Thursday, December 21, 2006 Friday, December 29, 2006 Wednesday, January 10, 2007 Thursday, January 11, 2007 Saturday, January 13, 2007 Monday, January 15, 2007 Wednesday, January 17, 2007 Saturday, January 20, 2007 Tuesday, January 23, 2007 Tuesday, February 20, 2007 Saturday, February 24, 2007 Sunday, February 25, 2007 Friday, March 23, 2007 Wednesday, April 04, 2007 Tuesday, April 10, 2007 Thursday, April 12, 2007 Friday, April 13, 2007 Thursday, April 19, 2007 Friday, April 20, 2007 Tuesday, April 24, 2007 Tuesday, May 08, 2007 Thursday, May 10, 2007 Friday, May 11, 2007 Monday, May 14, 2007 Tuesday, May 15, 2007 Sunday, May 20, 2007 Monday, May 21, 2007 Tuesday, May 22, 2007 Wednesday, May 23, 2007 Thursday, May 24, 2007 Sunday, May 27, 2007 Wednesday, May 30, 2007 Thursday, May 31, 2007 Friday, June 01, 2007 Monday, June 04, 2007 Wednesday, June 06, 2007 Saturday, June 09, 2007 Sunday, June 10, 2007 Monday, June 11, 2007 Friday, June 15, 2007 Tuesday, June 19, 2007 Tuesday, June 26, 2007 Wednesday, June 27, 2007 Thursday, June 28, 2007 Saturday, June 30, 2007 Monday, July 02, 2007 Tuesday, July 03, 2007 Friday, July 06, 2007 Tuesday, July 10, 2007 Friday, July 13, 2007 Tuesday, July 24, 2007 Saturday, July 28, 2007 Sunday, July 29, 2007 Monday, August 13, 2007 Sunday, August 19, 2007 Saturday, August 25, 2007 Monday, August 27, 2007 Wednesday, August 29, 2007 Friday, August 31, 2007 Friday, September 07, 2007 Wednesday, September 12, 2007 Wednesday, September 19, 2007 Friday, September 21, 2007 Friday, September 28, 2007 Tuesday, October 02, 2007 Thursday, October 11, 2007 Saturday, October 27, 2007 Thursday, November 01, 2007 Saturday, November 03, 2007 Monday, November 05, 2007 Wednesday, November 28, 2007 Tuesday, December 04, 2007 Tuesday, December 11, 2007 Friday, December 14, 2007 Friday, December 21, 2007 Tuesday, December 25, 2007 Saturday, December 29, 2007 Monday, January 07, 2008 Thursday, January 10, 2008 Saturday, January 12, 2008 Sunday, January 13, 2008 Tuesday, January 15, 2008 Friday, January 18, 2008 Saturday, January 19, 2008 Friday, January 25, 2008 Sunday, January 27, 2008 Monday, January 28, 2008 Tuesday, January 29, 2008 Sunday, February 03, 2008 Wednesday, February 06, 2008 Friday, February 08, 2008 Sunday, February 10, 2008 Monday, February 11, 2008 Tuesday, February 12, 2008 Monday, February 25, 2008 Tuesday, February 26, 2008 Monday, March 03, 2008 Tuesday, March 04, 2008 Saturday, March 22, 2008 Saturday, April 19, 2008 Wednesday, April 23, 2008 Saturday, April 26, 2008 Wednesday, April 30, 2008 Monday, May 05, 2008 Tuesday, May 13, 2008 Wednesday, May 14, 2008 Saturday, May 17, 2008 Tuesday, May 20, 2008 Saturday, May 24, 2008 Sunday, May 25, 2008 Thursday, June 12, 2008 Tuesday, June 17, 2008 Saturday, July 05, 2008 Tuesday, July 08, 2008 Monday, August 04, 2008 Thursday, August 28, 2008 Thursday, September 11, 2008 Saturday, September 20, 2008 Monday, September 22, 2008 Tuesday, September 23, 2008 Wednesday, September 24, 2008 Friday, September 26, 2008 Monday, September 29, 2008 Saturday, October 04, 2008 Wednesday, October 08, 2008 Thursday, October 09, 2008 Sunday, October 12, 2008 Wednesday, October 15, 2008 Wednesday, October 22, 2008 Thursday, October 23, 2008 Friday, October 24, 2008 Tuesday, October 28, 2008 Wednesday, October 29, 2008 Monday, November 03, 2008 Tuesday, November 04, 2008 Thursday, November 06, 2008 Saturday, November 08, 2008 Monday, November 10, 2008 Wednesday, November 19, 2008 Thursday, December 18, 2008 Monday, December 22, 2008 Sunday, January 11, 2009 Thursday, January 22, 2009 Monday, January 26, 2009 Thursday, February 19, 2009 Tuesday, February 24, 2009 Friday, February 27, 2009 Monday, March 02, 2009 Thursday, March 05, 2009 Wednesday, March 11, 2009 Thursday, March 12, 2009 Friday, March 13, 2009 Thursday, March 19, 2009 Monday, March 23, 2009 Friday, March 27, 2009 Saturday, March 28, 2009 Sunday, March 29, 2009 Thursday, April 02, 2009 Tuesday, April 07, 2009 Tuesday, April 14, 2009 Tuesday, April 21, 2009 Thursday, April 23, 2009 Saturday, April 25, 2009 Sunday, May 03, 2009 Wednesday, May 06, 2009 Tuesday, May 12, 2009 Wednesday, May 13, 2009 Thursday, May 14, 2009 Sunday, May 17, 2009 Tuesday, May 26, 2009 Wednesday, June 03, 2009 Thursday, June 04, 2009 Tuesday, June 09, 2009 Friday, June 12, 2009 Saturday, June 13, 2009 Sunday, June 14, 2009 Monday, June 22, 2009 Thursday, June 25, 2009 Saturday, July 11, 2009 Tuesday, July 14, 2009 Friday, July 24, 2009 Tuesday, August 18, 2009 Wednesday, August 19, 2009 Friday, August 21, 2009 Monday, August 24, 2009 Thursday, September 03, 2009 Wednesday, September 09, 2009 Thursday, September 10, 2009 Sunday, September 13, 2009 Monday, September 14, 2009 Tuesday, September 15, 2009 Wednesday, September 23, 2009 Friday, September 25, 2009 Sunday, September 27, 2009 Tuesday, September 29, 2009 Monday, November 02, 2009 Tuesday, November 10, 2009 Thursday, November 12, 2009 Tuesday, November 24, 2009 Thursday, February 25, 2010 Thursday, March 04, 2010 Wednesday, March 17, 2010 Tuesday, March 23, 2010 Friday, April 09, 2010 Friday, April 16, 2010 Wednesday, April 21, 2010 Thursday, April 22, 2010 Friday, April 23, 2010 Thursday, April 29, 2010 Sunday, May 02, 2010 Friday, May 07, 2010 Sunday, May 09, 2010 Monday, May 10, 2010 Tuesday, May 11, 2010 Tuesday, June 15, 2010