Copyright Notice
- All original comments are © Copyright 2004 by CodeWarrior. All rights are reserved. All quoted material unless in public domain, are the copyrighted works of the respective copyright holders, and all referenced trademarks are respectively owned by the relevant trademark holder. No attempt nor intention is made by this author to dilute any trademark or infringe any copyrighted material. All materials used on this page not copyrighted by CodeWarrior, are held to be used for non-commercial , personal, fair use purposes. All declaratoy statements not manifestly,contextually or perceptually, intended to be sarcastic, ironic, or parody in nature, are asserted to be true and correct by the author of this blog, as far as could be determined given the information available to the author at the time the post was written. Unauthorized reproduction of material on this page is prohibited, unless such limited reproduction falls under fair use, and such use is authorized if proper attribution of the source of the material, and author is credited in all instances of its usage.
SEARCH THIS SITE USING KEYWORDS
Powered by:

CodeWarriorZ BlueZ
CodeWarriorz Thoughts
Day to day musings of free speech activist CodeWarrior.
CHECK OUT THE WEBSITE OF MY PAL SHMOO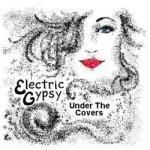 Wednesday, June 16, 2004
"Guantanamo investigator faces charges


June 16, 2004 | TRAVIS AIR FORCE BASE, Calif. (AP) -- A key investigator in an espionage case against a former interpreter at the Guantanamo Bay prison now faces criminal charges himself, including rape, sodomy and fondling girls, the Air Force said.

Tech. Sgt. Marc Palmosina, who assisted the lead investigator in the case of Ahmad Al Halabi, was charged May 26 with the crimes near Travis and near Kadena Air Base in Japan as long ago as 1998. It is unclear how many victims were involved, Air Force spokeswoman Lt. Col. Jennifer Cassidy said Tuesday.


Palmosina also is accused of mishandling classified documents in 2001 and 2003. Cassidy said the investigation into these crimes is ongoing, and that the charges have nothing to do with the case against Al Halabi, a senior airman.

The charges against Palmosina were revealed Tuesday outside court by Al Halabi's civilian defense lawyer, Donald Rehkopf Jr., who has accused the Air Force of sloppy investigative work that resulted in unwarranted charges against his client. The Air Force later released a document outlining the charges against Palmosina.

Palmosina's military lawyer was away on an assignment Tuesday and unavailable for comment.

In May, Rehkopf filed a motion asking for the dismissal of all charges against Al Halabi, who faces 17 criminal counts including attempted espionage, lying and misconduct. If convicted of the most serious charges, he could be sentenced to life in a military prison. The military judge will likely rule Wednesday.

"The case was poorly investigated from the beginning," Rehkopf said Tuesday during a court break. "The more we dig into it, the less evidence there is."

Al Halabi, 25, was a supply clerk at the Travis base until the military's demand for Arabic speakers increased sharply and he was sent to Guantanamo, where suspected terrorists are being held. He was arrested in July as he prepared to leave for Syria, where he said he planned to marry his girlfriend.

Palmosina helped the lead investigator in the case, Special Agent Lance Wega. Rehkopf alleges that Wega and agents with the Air Force's Office of Special Investigations drank beer, failed to wear gloves and rifled through the contents of a box seized as evidence from Al Halabi, then repacked the box to "pretend and mislead" that they were following protocol.

Special Agent Christopher Birch, who also was in the room when the box was opened, was called by prosecutors to testify Tuesday. He portrayed the incident as an innocent mistake that was quickly remedied. "

"
God... I know that whether I can see it or not, You have a plan in place. Help me to have the strength, honor, wisdom, humility, and love I will need to do Your will. I weep to see our government destroying the ideals of liberty, defiling Mother Nature, denying Your creations basic rights, attempting to further destroy what was once a great land. Help me to do the right things, help me to encourage people everywhere to vote, help me to not become twisted, cynical, self-righteous, confused, or misguided. I love you. Thanks for all that you are, and for what you will continue to be."

"CHURCH & STATE
by Neal Pollack




A lunatic Christian cult has the run of the White House and the ear of the president. What do they want? The end of the world. Be afraid.

Every truly religious person can tell the story of his or her moment of conversion. Mine came when I heard that the Abu Ghraib prison in Iraq would now be called Camp Redemption. I can think of 100 more appropriate names, including the International House of Torture, Leashland, or Symbolic Pile of Rubble. But no, Camp Redemption it will be. I didn't see God, exactly, upon learning of the holy camp. It's more like I saw our president's God clearly, for the first time. Yea, I did shiver at the sight of his flaming sword!

Who or what, exactly, will Camp Redemption redeem? The people who committed the torture? They're currently either being sacrificed in show trials or slowly having their names erased from our collective memory by some sort of sinister government mind-control device. Is it our international reputation? That would have to be one whale of a camp. Or what about the prisoners themselves? Come, you heathens! A ticket to heaven awaits you at... Camp Redemption!

Like everything else churned out by the Bush administration, Camp Redemption is an Orwellian nonsense term. It's a big old jail, people. Get over yourselves. I'm offended nonetheless. We all know that "redemption," under this president, can only be handed out by one mythical figure, Jesus Christ himself. I have no truck with the many good men and women of the United States who believe in Jesus, but that doesn't mean that I share their specific belief. Heaven help me, I'm an American, not a Christian. I don't want my tax dollars going to help Halliburton "build" bridges, and I don't want my semi-hard-earned money going to "redeem" anyone in my name. Mine eyes have seen the glory of the coming of the Lord, my ass. This is a secular country. "

PLEASE READ THE FULL ARTICLE AT
http://www.thestranger.com/2004-06-10/feature2.html

"Blogging pioneer Dave Winer unexpectedly closed Weblogs.com, his free blog-hosting service, on Sunday, leaving thousands of bloggers without access to their blogs."

"On Wednesday, the Recording Industry Association of America asked the FCC for new antipiracy protections that would prevent listeners from archiving songs without paying for them--and from trading recorded songs online. The RIAA and musicians' trade groups are worried that consumers might one day forgo buying albums or songs from iTunes-like services in favor of recording CD-quality songs off digital radio services.

"We know this (technology) will be attractive to consumers," RIAA Chief Executive Officer Mitch Bainwol said. "For us, it's the challenge that peer-to-peer introduces but made more complex by the fact that there are no viruses, there is no spyware or other file-sharing (problems)."


"Rumsfeld Issued an Order to Hide Detainee in Iraq
By ERIC SCHMITT and THOM SHANKER

Published: June 17, 2004


ASHINGTON, June 16 - Defense Secretary Donald H. Rumsfeld, acting at the request of George J. Tenet, the director of central intelligence, ordered military officials in Iraq last November to hold a man suspected of being a senior Iraqi terrorist at a high-level detention center there but not list him on the prison's rolls, senior Pentagon and intelligence officials said Wednesday.

This prisoner and other "ghost detainees" were hidden largely to prevent the International Committee of the Red Cross from monitoring their treatment, and to avoid disclosing their location to an enemy, officials said.

Maj. Gen. Antonio M. Taguba, the Army officer who in February investigated abuses at the Abu Ghraib prison, criticized the practice of allowing ghost detainees there and at other detention centers as "deceptive, contrary to Army doctrine, and in violation of international law."

This prisoner, who has not been named, is believed to be the first to have been kept off the books at the orders of Mr. Rumsfeld and Mr. Tenet. He was not held at Abu Ghraib, but at another prison, Camp Cropper, on the outskirts of Baghdad International Airport, officials said.

Pentagon and intelligence officials said the decision to hold the detainee without registering him - at least initially - was in keeping with the administration's legal opinion about the status of those viewed as an active threat in wartime.

Seven months later, however, the detainee - a reputed senior officer of Ansar al-Islam, a group the United States has linked to Al Qaeda and blames for some attacks in Iraq - is still languishing at the prison but has only been questioned once while in detention, in what government officials acknowledged was an extraordinary lapse.

"Once he was placed in military custody, people lost track of him," a senior intelligence official conceded Wednesday night. "The normal review processes that would keep track of him didn't."

The detainee was described by the official as someone "who was actively planning operations specifically targeting U.S. forces and interests both inside and outside of Iraq."

But once he was placed into custody at Camp Cropper, where about 100 detainees deemed to have the highest intelligence value are held, he received only one cursory arrival interrogation from military officers and was never again questioned by any other military or intelligence officers, according to Pentagon and intelligence officials.

The Pentagon's chief spokesman, Lawrence Di Rita, said Wednesday that officials at Camp Cropper questioned their superiors several times in recent months about what to do with the suspect.

But only in the last two weeks has Mr. Rumsfeld's top aide for intelligence policy, Stephen A. Cambone, called C.I.A. senior officials to request that the agency deal with the suspect or else have him go into the prison's regular reporting system.

Mr. Di Rita referred questions about the prisoner's fate to the C.I.A.

A senior intelligence official said late Wednesday that "the matter is currently under discussion."

In July 2003, the man suspected of being an Ansar al-Islam official was captured in Iraq and turned over to C.I.A. officials, who took him to an undisclosed location outside of Iraq for interrogation. By that fall, however, a C.I.A. legal analysis determined that because the detainee was deemed to be an Iraqi unlawful combatant - outside the protections of the Geneva Conventions - he should be transferred back to Iraq.

Mr. Tenet made his request to Mr. Rumsfeld - that the suspect be held but not listed - in October. The request was passed down the chain of command: to Gen. Richard B. Myers, chairman of the Joint Chiefs of Staff, then to Gen. John P. Abizaid, the commander of American forces in the Middle East, and finally to Lt. Gen. Ricardo S. Sanchez, the ground commander in Iraq. At each stage, lawyers reviewed the request and their bosses approved it."

Hospital: Tools may have been contaminated
"Patients notified of possible HIV, hepatitis exposure
Wednesday, June 16, 2004 Posted: 10:19 AM EDT (1419 GMT)


MANHASSET, New York (AP) -- A hospital notified 177 patients that they may have been exposed to HIV or hepatitis because equipment used to check their digestive systems might not have been properly cleaned.

North Shore University Hospital spokesman Terry Lynam said doctors believed the risk of transmission was "minuscule" and that the letters were a precautionary measure.

Of the 177 people sent letters last week, 86 have already undergone tests and none have tested positive for either virus, the hospital said. All of them are supposed to be retested in six months.

The hospital said it did not have records that medical instruments used for upper endoscopies or colonoscopies were properly disinfected for procedures performed from April 28 to May 10.

Workers apparently failed to test disinfectant levels in the water used in a cleaning machine, the hospital said. One of the workers was fired and a second has been suspended without pay, it said.

The procedures involve inserting a flexible tube through the patient's mouth or rectum to check the upper or lower digestive system for abnormalities."

United States Code
TITLE 28 - JUDICIARY AND JUDICIAL PROCEDURE
PART IV - JURISDICTION AND VENUE
CHAPTER 85 - DISTRICT COURTS; JURISDICTION
Section 1350. Alien's action for tort

The district courts shall have original jurisdiction of any civil
action by an alien for a tort only, committed in violation of the
law of nations or a treaty of the United States.




Interesting article at CNN...
by Julie Hilden
"FindLaw) -- At this year's graduation at the University of California at Berkeley's Boalt Hall School of Law, about one-quarter of graduates wore red armbands. They were protesting Boalt law professor John Yoo's co-authorship of a memorandum written in 2002, when he served in the U.S. Justice Department's Office of Legal Counsel.

In the memorandum, Yoo expressed the view that neither those whom the government deems to be al Qaeda members, nor those whom it deems to be Taliban members, are covered by the Geneva Conventions. That strongly implies -- though the memo does not explicitly state -- that detainees in Afghanistan and in Guantanamo who are suspected of being al Qaeda or Taliban members are not covered by the Geneva Conventions' protections against abuse or torture.

It's important to stress that under Yoo's approach, the class of those unprotected by the Geneva Conventions includes not only well-known leaders thought to have information about terrorist attacks, but also any person suspected of being an al Qaeda or Taliban member. Effectively, the logic of Yoo's memo strips all persons deemed to be possible terrorists of Geneva Convention protections (unless, as in Iraq, the president has specifically deemed the Conventions to apply).

Human rights attorneys have complained that Yoo's Geneva Conventions argument, with respect to al Qaeda and the Taliban, is not only wrong, but, in their view, specious -- a misreading of the law. They have also noted that Yoo's memo leaves out an important treaty that the U.S. has ratified: The Convention against Torture and Other Cruel, Inhuman or Degrading Treatment or Punishment.

Granted, Yoo and his co-author did not specifically take up the issue of abuse and torture, and were very clear that their memo covered only legal, not policy issues. But they must have known the possibility of torture was a real one, and the memo lacked any stern caveats about legal or moral issues. And in the international law arena, the lines between law, policy, and ethics can be unclear -- suggesting an especially great need for caveats.

Some Boalt Hall students see a connection between Yoo's memo and the reported abuses in U.S.-run prisons abroad -- in particular, Abu Ghraib. They have denounced Yoo for "aiding and abetting war crimes."

Might he actually have done so?

No allegation of hypocrisy or catering

Ashcroft: President has not ordered torture.
VIDEO
The Iraqi prison abuse scandal heads to military court.

PLAY VIDEO


RELATED
Gallery: Abuse at Abu Ghraib prison (Contains graphic content. Viewer discretion advised.)


--------------------------------------------------------------------------------

• Lawyers: Bush has broad authority
• Gallery: Soldiers charged
• Taguba: No direct order
• Inhofe: Prisoners 'terrorists'
• Timeline: Iraq abuse case

What's important to first note, is that there is no accusation being made that Yoo changed his views in order to give the Bush administration advice it wanted. To the contrary, Yoo has pointed out that his academic articles have stated the very same views he expressed in the memo.

So it appears that what Yoo wrote was what he has long believed. Indeed, Yoo was likely chosen by the Bush administration to advise precisely because of the views he held, as laid out in his prior academic articles.

Some may say there is nothing wrong with this: Any administration is entitled to choose like-minded advisors. But when the advisors are lawyers, the issue becomes more complex.

For example, whereas a president should choose a national security adviser because their views on the world situation must be copacetic, a president (or his advisers) should not choose a government attorney because he or she likely will not put legal obstacles in the president's path. Particularly in this context, choosing a lawyer with a strong, near-absolute view of executive power means choosing someone who will likely set no legal limits.

This choice, ought to be laid at the administration's door -- not Yoo's. But Yoo's own choices can also be called into question.

Giving legal advice as a moral act
Some have claimed the controversy over Yoo's memo at Berkeley is simply an academic freedom/free speech issue, and urged that the answer is obvious: Yoo he ought to be able to express whatever views he chooses. But Yoo did more than just express views; in writing the memo, he also offered counsel.

After all, Yoo's articles alone could have been used to justify administration action, even if he had never worked for the government. What his memo added -- as he was doubtless aware -- was cover. It provides cover for the administration, in the event there are future attempts to prosecute administration members for war crimes. In such proceedings, he doubtless anticipated that advice of counsel could either be used as a formal defense, or at the very least, a persuasive point in favor of the defense: "My lawyer told me it was legal."

Of course, legal opinions are used for -- indeed, procured for -- what amounts to "cover" all the time in private practice. But the government should be held to a higher standard; an executive official should seek a legal opinion for candor, not cover. And from the government attorney's point of view, the attorney should realize that giving legal advice that one knows will be used in a certain way is a morally freighted act, and that when basic human rights are at stake, the moral import of that advice is even graver.

In sum, the Berkeley students who have protested Yoo's action in writing the memo should not simply be accused of being anti-academic freedom. They are arguing that through the act of giving counsel, Yoo acted immorally, perhaps even illegally.

They object, that is, to what the memo adds to the views Yoo had already expressed in academic articles: A specific blessing from a person acting not as professor, but as attorney. Lawyers' advice matters: It can make people hesitate, or spur them on.

No link to Abu Ghraib
That brings us back to students' specific accusation: That Yoo, in writing his memo, aided and abetted war crimes.

As noted above, Yoo expressed the view that accused al Qaeda and Taliban members aren't covered by the Geneva Conventions. The bottom line: They have no legal protection against torture or other abuse.

Yoo's view that the Geneva Convention does not apply would presumably have covered suspected Iraqi resistance or Al Qaeda members in Abu Ghraib and other prisons, too. However, as he noted in a recent Wall Street Journal Op Ed, the president "announced" early on that he deemed the Geneva Conventions do apply in Iraq, and must now abide by his word.

Thus, it's not fair to link Yoo's memo to the Abu Ghraib abuses -- as some students have done. Any influence Yoo's memo might have had as to comparably situated prisoners in Iraq, was probably superseded by the president's own announced view.

But it is fair to hold Yoo morally responsible for the causal role his memo may be playing outside Iraq.

Could Yoo's memo cause, abuses?
While Yoo does not expressly discuss torture in his memo, it seems impossible that the issue would not have been on his mind. After all, he co-wrote the memo in the wake of September 11, when the interrogation of suspected terrorists and other suspected hostile persons was already a priority for the Bush administration.

In addition to the Abu Ghraib abuses, there have also been much less publicized reports of possible acts of torture and abuse by U.S. forces in connection with the war on terrorism elsewhere -- in Guantanamo, and in Afghanistan's prisons. Yoo's memo may have played a causal role in fostering these possible abuses -- not only because of what it said, but because of what it did not say.

Had the memo taken an opposite view, would-be torturers might have thought long and hard before going ahead. Indeed, had the memo even been written more equivocally, and more responsibly -- for instance, stressing the immorality of any torture, while expressing the view that it was technically legal -- then it might have triggered greater qualms on the part of those who sought to rely on it as permission.

So while students' claim that Yoo "aided and abetted" war crimes may have sounded like overheated rhetoric, from a causal standpoint, at least, it may turn out to be reality.

Suppose the memo did cause abuses. Is it also fair to say, as students have, that it "aided and abetted" them? From a moral point of view, possibly. But from a legal point of view, probably not.

Even if Yoo's Geneva Convention views are indeed a blatant misreading of the law, as human rights groups claim, it would be very dangerous (from a legal point of view) to deem the giving of even specious legal advice a form of aiding and abetting.

There are many strong institutional reasons not to make lawyers -- in particular, here, government lawyers -- criminally responsible for "aiding and abetting" their clients' actions: Most obviously, to put governments' attorneys on trial for war crimes would only deter future lawyers from candidly advising heads of state -- a potentially disastrous consequence.

Similarly, there are strong institutional reasons not to put professors' jobs in jeopardy because they gave advice to the government, no matter what that advice may have been. For one thing, such advice could become a pretext for removing a professor whose academic articles are controversial, thereby risking an impingement on academic freedom. (Yoo has suggested that is what is happening here, and it's certainly possible -- although it's also possible that it is truly the memo itself, and its possible causal connection to abuses, that has sparked students' outrage.)

Speciousness can also be too much in the eye of the beholder to form the basis for criminal penalties, or for removal from a position in a job integrally involving free speech. (Indeed, constitutional prohibitions against vagueness in criminal statues strongly counsel keeping lawyers' advice out of the criminal realm entirely.)

But Yoo's actions still can be judged morally -- and judged harshly. And from a moral point of view, students are right to protest them. They are right to do so if they find Yoo's Geneva Convention views specious. They are right to do so if they simply find torture immoral and wrong. And they are right to do so if they are concerned, as I am, with the especially horrific prospect Yoo's views open up: that entirely innocent persons may be, or have been, subject to torture and abuse.

Innocent detainees are left helpless
At the same time that Yoo advised the president that the Geneva Conventions did not apply to al Qaeda and Taliban detainees at Guantanamo and elsewhere, he also advised, in a separate memo, that no U.S. court can review claims by Guantanamo detainees saying that they are innocent of any crime, and are not even members of such groups in the first place.

This advice, too, is morally suspect, and could lead to abuse. With no judicial review, no Geneva Conventions protection, no procedure to prove innocence, and the current, freighted "war on terrorism" atmosphere adding pressures to the mix, surely the possibility that innocent persons will be tortured or abused is a very real one.

For those who open up such possibilities, hiding behind a law degree and an official position does not mitigate the wrongness of what is done."
--------------------------------------SNIP---------------------------

I personally am deeply troubled by Mr. Yoo's memo, and think that this kind of mindset is very much a problematic one in a country which espouses the virtues of freedom and fairplay.

"Prominent DC Shrink Diagnoses Bush to be a Paranoid, Sadistic Meglomaniac
By Staff and Wire Reports
Jun 14, 2004, 00:22

A new book by a prominent Washington psychoanalyst says President George W. Bush is a "paranoid meglomaniac" as well as a sadist and "untreated alcoholic." The doctor's analysis appears to confirm earlier reports the President may be emotionally unstable.

Dr. Justin Frank, writing in Bush on the Couch: Inside the Mind of the President, also says the President has a ""lifelong streak of sadism, ranging from childhood pranks (using firecrackers to explode frogs) to insulting journalists, gloating over state executions ... [and] pumping his fist gleefully before the bombing of Baghdad."

Even worse, Dr. Frank concludes, the President's years of heavy drinking ""may have affected his brain function - and his decision to quit drinking without the help of a 12-step program [puts] him at far higher risk of relapse."

Dr. Frank's revelations comes on the heels of last week's Capitol Hill Blue exclusive that revealed increasing concern by White House aides over Bush's emotional stability.

Aides, who spoke only on condition that their names be withheld, told stories of wide mood swings by the President who would go from quoting the Bible one minute to obscenity-filled outbursts the next.

Bush shows an inability to grieve - dating back to age 7, when his sister died. "The family's reaction - no funeral and no mourning - set in motion his life-long pattern of turning away from pain [and hiding] behind antic behavior," says Frank, who says Bush may suffer from Attention Deficit Hyperactivity Disorder.

Other findings by Dr. Frank:

His mother, Barbara Bush - tabbed by some family friends as "the one who instills fear" - had trouble connecting emotionally with her son, Frank argues.
George H.W. Bush's "emotional and physical absence during his son's youth triggered feelings of both adoration and revenge in George W."
The President suffers from "character pathology," including "grandiosity" and "megalomania" -- viewing himself, America and God as interchangeable.
Dr. Frank has been a psychiatrist for 35 years and is director of psychiatry at George Washington University. A Democrat, he once headed the Washington Chapter of Physicians for Social Responsibility.

In an interview with The Washington Post's Richard Leiby, Dr. Frank said he began to be concerned about Bush's behavior in 2002.

"I was really very unsettled by him and I started watching everything he did and reading what he wrote, and watching him on videotape. I felt he was disturbed," Dr. Frank told Leiby. Bush, he said, "fits the profile of a former drinker whose alcoholism has been arrested but not treated."

Dr. Frank's expert recommendation? ""Our sole treatment option -- for his benefit and for ours -- is to remove President Bush from office . . . before it is too late."

White House spokesman Scott McClellan refused to comment on the specifics of Dr. Frank's book or the earlier story by Capitol Hill Blue.

"I don't do book reviews," McClellan said, even though he last week recommended the latest book by the Washington Post's Bob Woodward to reporters at the daily press briefing."

"Shrink proclaims Bush a paranoid megalomaniac!
London June 09, 2004 5:01:52 PM IST

Dr Justin Frank, a Washington based psychoanalyst, contends that his new book 'Bush on The Couch' is based on the applied psychoanalysis of the US President.
According to him, Bush is an "untreated ex-alcoholic" with paranoid and megalomaniac tendencies.

"He's very affable. "I like his sense of humor." Frank, a professor of psychiatry at George Washington University Medical Center, was quoted as saying.

According to The Daily News, the results of Frank's analysis are as follows:

Bush shows an inability to grieve - dating back to age 7, when his sister died.

"The family's reaction of no funeral and no mourning, set in motion his life-long pattern of turning away from pain [and hiding] behind antic behavior," says Frank, who says Bush may be suffering from Attention Deficit Hyperactivity Disorder.

His mother, Barbara Bush too had trouble connecting with her son emotionally.

Bush has shown a "lifelong streak of sadism," ranging from "childhood pranks (using firecrackers to explode frogs)" to "insulting journalists, gloating over state executions ... [and] pumping his fist gleefully before the bombing of Baghdad."

Bush's years of drinking "may have affected his brain function - and his decision to quit drinking without the help of a 12-step program [puts] him at far higher risk of relapse." (ANI)"

"http://www.harpercollins.com/catalog/book_xml.asp?isbn=0060736704

"Bush On the Couch
Inside the Mind of the President

by Justin A. Frank, M.D



"I don't spend a lot of time trying to figure me out. ... I'm just not into psychobabble."

-- George W. Bush
For all his simplicity and affability, George W. Bush has remained, to paraphrase Sir Winston Churchill, "a mystery wrapped in an enigma." In Bush on the Couch, Dr. Justin A. Frank, a well-respected Washington, D.C.–based psychoanalyst and professor of psychiatry, unwraps that mystery, assembling a comprehensive psychological profile of President Bush. Using the principles of applied psychoanalysis -- the discipline of psychoanalyzing public and historical figures pioneered by Freud -- Frank fearlessly builds his case ... and reaches conclusions that are at once highly persuasive and deeply disturbing.

Through a close analysis of Bush's public statements and behavior, as well as the historical record provided by journalists, biographers, and those who have known the president well, Frank traces the development of Bush's character from childhood to the present day. Examining closely the role of the president's parents -- especially Barbara Bush, an acknowledged disciplinarian whose own insecurities may have prevented her from adequately nurturing her son -- Frank finds in Bush's childhood the roots of a dramatic psychic split that remains a dominant influence on his adult worldview. Frank argues that this split has inevitably hampered Bush's ability to manage his emotions, charging his psyche with restless anxiety, and conditioning him to view the world in the black-and-white terms that have so evidently shaped his administration.

Among the other subjects Frank explores:

Bush's false sense of omnipotence, instilled within him during childhood and emboldened by his deep investment in fundamentalist religion

The president's history of untreated alcohol abuse, and the questions it raises about denial, impairment, and the enabling streak in our culture

The growing anecdotal evidence that Bush may suffer from dyslexia, ADHD, and other thought disorders

His comfort living outside the law, defying international law in his presidency as boldly as he once defied DUI statutes and military reporting requirements

His love-hate relationship with his father, and how it triggered a complex and dangerous mix of feelings including yearning, rivalry, anger, and sadism

Bush's rigid and simplistic thought patterns, paranoia, and megalomania -- and how they have driven him to invent adversaries so that he can destroy them
At once a compelling portrait of George W. Bush and a damning indictment of his policies, Bush on the Couch sheds startling new light on an administration whose record of violence and cruelty seems increasingly dependent on the unstable psyche of the man at its center. Insightful and accessible, courageous and controversial, Bush on the Couch tackles the question no one seems willing to ask: Is our president psychologically fit to run the country? "

If you get an email about needing to find a lost child, with a picture of a little girl supposed to be "Penny Brown", this is a hoax.

Please don't perpetutate this hoax by forwarding it.
"Claim: Your help is needed to find Penny Brown, a nine-year-old girl who has gone missing.
Status: False.

Examples:


[Collected on the Internet, 2001]

PLEASE LOOK AT PICTURE THEN FORWARD
I am asking you all, begging you to please, forward this email on to anyone and everyone you know, PLEASE. My 9 year old girl, Penny Brown, is missing. She has been missing for now two weeks. It is still not too late, Please help us.
If anyone anywhere knows anything, sees anything, please contact me at zicozicozico@hotmail.com

I am including a picture of her. All prayers are appreciated!!

It only takes 2 seconds to forward this on, if it was your child, you would want all the help you could get.

Please. thank you for your kindness, hopefully you can help us.



--------------------------------------------------------------------------------

[Collected on the Internet, 2003]

Please pass this to everyone in your address book.

We have a store manager (Wal-Mart) from Longs, SC who has a 9 year old daughter who has been missing for 2 weeks. Keep the picture moving on. With luck on her side she will be found.

I am asking you all, begging you to please forward this email on to anyone and everyone you know, PLEASE. My 9 year old girl, Penny Brown, is missing. She has been missing for now two weeks..

It is still not too late. Please help us. If anyone anywhere knows anything, please contact me at: zicozicozico@hotmail.com I am including a picture of her. All prayers are appreciated!! It only takes 2 seconds to forward this on. If it was your child, you would want all the help you could get.

Thank you for your kindness. Hopefully you can help us.




Origins: This
plea to aid in the hunt for a missing child began circulating on the Internet in mid-September 2001. There's no reason to place any reliance upon it — none of the many missing children sites list a Penny Brown among the many youngsters they are looking for, and a search of news archives in the U.S.A. and Canada turns up no news reports about a missing child of this name.

The e-mail itself provides few clues on which to base a search. Not even the city or country the child went missing from is mentioned, and other than the pointless "has been missing for now two weeks," no date is given for the disappearance. ("For now two weeks" statements are entirely useless in a medium wherein undated text is circulated — the "two weeks" ago of an e-mail can and often has referred to events years in the past.) Mail to zicozicozico@hotmail.com bounces.

Credible missing child reports tend to supply details of when and where the child was last seen, a description of the clothes worn, and phone numbers of folks to contact with sightings. This e-mail lacks all of that — not even the parents' names are given.

(We don't know the identity of the girl in the accompanying picture, but the photo definitely isn't one of a young Melissa Gilbert of Little House on the Prairie TV fame.)

One version of the widely-circulated e-mail makes it appear the plea is coming from Monzine Jang, a woman who works for a physician at the University of Calgary. A call to the number provided in the e-mail fetches the following automated voice message:


If you are calling regarding an e-mail about a missing girl, please do not forward it as she is not the daughter of Monzine Jang. Monzine has contacted the Calgary police and missing children organization and she believes this is a hoax.
Another version claims the frantic mother is Helen Bessenyei, a woman who lives in Australia. Helen has three grown sons, but no daughter, and certainly not a missing nine-year-old named Penny Brown. This hoax has left her answering up to 150 e-mails a day and fielding hundreds of phone calls.
Yet another version purports to have come from a woman named Kimberly Leon. A further version says the child went missing in Austin, Texas. And still another version claims the child was lost in Ottawa, Ontario. Winning the "farthest away" category is a version that claims the child went missing in Singapore.

A further iteration — this one translated into French — is "signed" by Carol Toteda of Montreal. Another version that was translated into French is "signed" by Anne-Claire Kubala, who gives an address that places her in Paris.

Also placing the tale in Canada is a version "signed" by Annie Lachance that asserts the missing Penny is the child of one of the store managers from Metro-Richelieu (a large grocery store).

Another form of it that begins "We have a store manager from Longs Drugs in Southern California, whose 9 year old daughter has been missing for 2 weeks" is signed "Peggy."

Closely related to the previous is a version that says "We have a store manager from Longs, S C who has a 9 year old daughter that has been missing for 2 weeks." It too has been signed by "Peggy."

In yet another twist, the e-mail appears signed by one "Penny Hill MS 59, Sunnyvale - AMD."

Those who are still somewhat convinced this e-mailed alert might be true should take a look at the text of the "missing kid" alert quoted in the Example section of our page about Christopher Mineo. In particular, note that the "It only takes 2 seconds to forward this on, if it was your child, you would want all the help you could get" line that's common to both.

Barbara "found a penny" Mikkelson

Last updated: 30 March 2004 "

Using Vagus Nerve stimulation to work against depression.
"FDA Panel Backs Implant To Counter Depression
But Questions Linger About Manufacturer Data
By Shankar Vedantam
Washington Post Staff Writer
Wednesday, June 16, 2004; Page A03


A surgical implant that stimulates the brain should get government approval to treat chronic depression, an expert panel of federal experts said yesterday -- marking the first time an implanted device has been recommended for the treatment of a psychiatric disorder.



Using a technique known as vagus nerve stimulation, the device uses electrodes implanted in the neck to activate brain regions that are believed to regulate mood.

The decision by an expert advisory panel of the Food and Drug Administration came after a day of clashing scientific opinions about whether the data submitted by the manufacturer were adequate for approval. Proponents of the device prevailed, citing the desperate need of patients with chronic depression that does not respond to existing treatments.

"We lost four of these individuals in the last 2 1/2 hours," said A. John Rush, a psychiatrist at the University of Texas Southwestern Medical Center at Dallas, basing that figure on the high suicide rate among patients with resistant depression.

The verdict by the advisory panel came after FDA scientists and some panel members argued the data presented by the manufacturer to show the device works were not convincing.

The agency is not required to follow the guidance of its advisory committee but usually does.

The device has been used in the United States since 1997 to control epileptic seizures. The manufacturer, Cyberonics Inc. of Houston, hopes to expand its market: Fifteen to 25 percent of the 19 million Americans with depression may not respond to available treatments, Rush said.

The implant involves connecting a wire to the left vagus nerve in the side of the neck; a battery is implanted high in the left chest or under the armpit, and the amount of current can be regulated externally. Typically, the implant sends a 30-second pulse of current followed by a five-minute pause, 24 hours a day.

Karmen McGuffee of Garland, Tex., told the panel she had tried virtually every antidepressant drug on the market before getting the device. Improvement came within weeks, she said.

"My mother said she wasn't looking into the eyes of a dead person anymore," she said. When people asked why she was willing to get an implant, she replied, "I had nothing to lose."

FDA Panel Backs Implant To Counter Depression



McGuffee was paid by Cyberonics to testify. Rush, who was paid to conduct some of the clinical trials, said there are 30,000 suicides a year in America, about 80 percent of them attributable to depression. Half of those are among patients with treatment-resistant depression who had tried multiple therapies and were still not better, he said.



In response to suggestions by some panel members that the company conduct another trial, Rush warned, "In the time to do another trial, we will lose another 1,000 patients a month, 36,000 if the trial takes three years."

Still, at least two members of the eight-member panel said the company had not provided sufficient evidence.

"It's possible this is a viable treatment; it is also possible it is not a treatment," said Richard P. Malone, a psychiatrist at Philadelphia's MCP Hahnemann University. "I'm not sure it is ethical to give a treatment for which there is not substantial evidence."

Malone and another panel member, statistician Jonas Ellenberg, nearly convinced other panelists that the company should conduct another trial, but the proposal was shot down after a tense vote, with one panelist changing her mind. The chairwoman of the panel, Kyra Becker, a neurologist at the University of Washington School of Medicine in Seattle, cast the deciding vote.

The panelists mostly agreed that the data presented by Cyberonics had problems but were swayed by the lack of alternative treatments and the evidence that the device is generally safe, based on its widespread use to reduce epileptic seizures.

Cyberonics' central study was a randomized trial involving 221 patients. All received implants, but the power was turned on for only half the group.

Of 111 patients getting stimulation, 17 showed an improvement of at least 50 percent on a psychiatric scale of depression after 12 weeks. Of 110 patients getting "sham" treatment, only 10 showed similar improvement. The difference between the groups was not statistically significant, however.

The company conducted a separate analysis with patients in another study. This group involved 124 patients who were similarly ill but were not getting vagus nerve stimulation. The company showed trend data that over 12 months, patients with the device were significantly better compared with those getting drugs or electro-convulsive therapy.

Malone, Ellenberg and the FDA's statisticians expressed worry that the two groups of patients were not comparable and the apparent benefit might be statistically spurious. Cyberonics officials argued that conducting a new trial would be problematic because of the special needs of this patient group. "
================================================================SNIP===
The voice comes in your early, menacingly and screaming , demanding you to conform to societal norms...
"TAKE THE CHIP...BE ONE WITH THE BORG"

Buying Border Patrol Uniforms in Mexicom
The US Border Patrol, is now the US Customs and Border Protection or CBP and associated with the Department of Homeland Security.

Because of their cute little name change....of COURSE they need new uniforms.

And, since our country is hurting for work, of course you would expect them to purchase
these uniforms with OUR money from vendors in the USA, right?

WRONG Grasshopper...the pebble is in the other hand.

Our gov spent 30 million dollars to get these new uniforms, which are MADE in MEXICO
(Hecho en Mexico). Now, their NEW worry is that since they are made in Mexico, that
an underground black market will develop in which some of the uniforms will find their
way into the hands of Mexican citizens wishing to escape to the USA, and that they will be enabled in that project, by shiny new, official, US Customs and Border Protection
uniforms.

Que lastima, ojala que se mejore pronto!
~Code

SKILLSET for JOBS in the 21st CENTURY
Tim Adams, appeared on Cspan today, and said:
1) Bush would not rest until every American who wants a job has one
and
2) They are working on developing a "skillset for jobs in the 21st century".

From what I can see...the main skillset for jobs in the 21st Century includes
1) Must live in China , Singapore, or India.

2) Must work for the least amount of money possible,put up with longest hours working possible, and must agree to work in horrible, stressful conditions.

End of story.

Tim Adams on CSpan
I watched Tim Adams, policy director for Bush-Cheney 2004. A gentleman in his mid 50s from a small town in Georgia called in and said he was out of work. He had worked in the rubber products industry for many years, and now, cannot find work. Tim Adams just told him basically, good luck, and said "The economy is booming"....LOL..yeah, right! Tell me another lie, Mr. Adams. Another guy called in and talked about his friends having lost their jobs...more bs from Adams about a booming economy.

LIES and the LYING LIARS WHO TELL THEM
I was watching the Today program on NBC. They were spouting what is really, "THE BIG LIE" , that the economy is recovering and growing by leaps and bounds. BULLSHIT! Then, and this was classic, they were interviewing regular people, and they were saying to them, the economy is NOT improving, and there are not all these new jobs.

See, this is the problem that Winston Smith from 1984, is having here in the 21st Century. The gov has reclassified fast food jobs, i.e. slapping together a hamburger, as a MANUFACTURING job...and then, proudly proclaimed there were so many NEW manufacturing jobs created...

There were not all these new jobs created such that jobless people now have a "manufacturing job" in a real manufacturing business...you just reclassified an already existing job, into a ludicrous classification.

They are NOT counting the thousands or millions of "discouraged" workers who have just given up due to frustration.

Inflation is increasing at a breakneck speed, the gov continues to say outsourcing is "good", and more people are losing houses and jobs every day!

The USA went bankrupt in 1933.
http://www.freedomdomain.com/bankrupt.html
"Bankruptcy of U.S in 1933 &
State of Emergency, War Powers &
Trading with the Enemy Act of 1917
Bankruptcy
The United States went "bankrupt" in 1933. [President Roosevelt Executive Order 6073, 6102,
6111, 6260; Senate Report 93-549, pgs. 187 & 594, 1973]
In 1950, declared "bankruptcy and reorganization". Secretary of Treasury appointer receiver in
the bankruptcy [Reorganization Plan, No. 26, 5 U.S.C.A. 903; Public Law 94-564; Legislative
History, Pg. 5967]
The Secretary of the Treasury is the "Governor" of the International Monetary Fund, Inc. of the
U.N. [Public Law 94-564, supra, pg. 5942; U.S. Government Manual 1990/91, pgs. 480-81;
26 U.S.C.A. 7701(a)(11); Treasury Delegation Order No 150-10]
On Oct. 28th 1977, the United States as a "Corporator" and "State" declared insolvancy. State
banks and most other banks were put under control of the "Governor" of the "Fund" (I.M.F.). 26
IRC 165 (g)(1); U.C.C. 1-201(23), C.R.S. 39-22-103.5, Westfall vs. Braley, 10 Ohio 188,
75 Am. Dec. 509, Adams vs. Richardson, 337 S.W. 2d. 911 Ward vs. Smith, 7 Wall 447
"Mr. Speaker, we are now in Chapter 11. Members of Congress are official Trustees presiding
over the greatest reorganization of any bankrupt entity in world history, the United States
government..." -- (Mr. Trafficant from Ohio, Congressional Record, pg. H1303, March 17th, 1993)
"...the United States obligations in the International Monetary Fund..." -- Public Law 94-564,
94th Congress, Sec. 10(a)
State of National Emergency
"Since March 9th, 1933, the United States has been in a state of declared national emergency..."
(Senate Resolution 9, 93d. Congress, 1st. Session, Foreward, 1973)
"When Congress declares an emergency, there is no Constitution..." (Congressman Beck,
Congressional Record, Farm Bill, 1933)
"A majority of people of the United States have lived all of their lives under emergency rule. For
40 years, freedoms and governmental procedures guaranteed by the Constitution have in varying
degrees been abridged by laws brought into force by states of national emergency..." -- Senate
Report 93-549 (Introduction) 1973
"The President may: Seize property, organize commodities, assign military forces abroad, institute
Martial Law, seize and control and transportation and communication, regulate operation of private
enterprise, restrict travel, and in a plethora of particular ways, control the lives of all American
citizens". -- Senate Report 93-549; Senate Resolution 9, 93d Congress, 1st. Session (III) 1973
See: Chapter 1, Title 1, Section 48, Statute 1, March 9, 1933; Proclamation 2038; Title 12 U.S.C 95(b)
Currently, permanent state of national emergency. -- 22 U.S.C.A. 286d. 1977;
See: Executive Order 12919 signed by President Clinton
Trading with the Enemy Act of 1917 & 1933 (People Declared the Enemy)
Oct. 6, 1917, under the Trading with the Enemy Act, Section 2, subdivision (c), Chapter 106 -
Enemy defined "other than citizens of the United States..."
March 9, 1933, Chapter 106, Section 5, subdivision (b) of the Trading with the Enemy Act of
Oct.6 1917 (40 Stat. L. 411) amended as follows "...any person within the United States.."
See H.R. 1491 Public No.1 "

Nixon took us off the gold standard in 1971 I believe.

Every eight hours, our gov spends a BILLION dollars that we don't have!

John Snow, Sec of Treasury was asked on CSPAN, what backs the American dollar...is it gold, silver, oil...WHAT?

He said that our dollars are backed by the "hard work and resourcefulness of the American worker". WHAT??????

That means, the dollar in your pocket cannot be traded in for any tangible thing of value. A paper dollar is not backed by any precious metal, any tangible resource. The FEDERAL RESERVE SYSTEM (a private group of banks which has never been audited, and was created on Jekyll Island off Georgia, by the Money Trust, just makes up money out of thin air. That is why your money buys less now that it used to...it is just a fiat currency and has no real intrinsic value (by that I am implying the paper and ink used are good for fueling a very tiny fire and not much else...and burning money , by a citizen not affiliated with the treasury, is a federal violation).

Archives
Monday, May 03, 2004 Tuesday, May 04, 2004 Sunday, May 09, 2004 Tuesday, May 11, 2004 Wednesday, May 12, 2004 Friday, May 14, 2004 Saturday, May 15, 2004 Sunday, May 16, 2004 Monday, May 17, 2004 Tuesday, May 18, 2004 Wednesday, May 19, 2004 Thursday, May 20, 2004 Friday, May 21, 2004 Monday, May 24, 2004 Tuesday, May 25, 2004 Wednesday, May 26, 2004 Thursday, May 27, 2004 Friday, May 28, 2004 Saturday, May 29, 2004 Sunday, May 30, 2004 Tuesday, June 01, 2004 Wednesday, June 02, 2004 Thursday, June 03, 2004 Friday, June 04, 2004 Saturday, June 05, 2004 Sunday, June 06, 2004 Monday, June 07, 2004 Tuesday, June 08, 2004 Wednesday, June 09, 2004 Thursday, June 10, 2004 Friday, June 11, 2004 Sunday, June 13, 2004 Monday, June 14, 2004 Wednesday, June 16, 2004 Thursday, June 17, 2004 Friday, June 18, 2004 Sunday, June 20, 2004 Monday, June 21, 2004 Tuesday, June 22, 2004 Wednesday, June 23, 2004 Thursday, June 24, 2004 Friday, June 25, 2004 Saturday, June 26, 2004 Sunday, June 27, 2004 Tuesday, June 29, 2004 Wednesday, June 30, 2004 Thursday, July 01, 2004 Friday, July 02, 2004 Saturday, July 03, 2004 Sunday, July 04, 2004 Monday, July 05, 2004 Tuesday, July 06, 2004 Wednesday, July 07, 2004 Thursday, July 08, 2004 Friday, July 09, 2004 Saturday, July 10, 2004 Sunday, July 11, 2004 Monday, July 12, 2004 Tuesday, July 13, 2004 Wednesday, July 14, 2004 Thursday, July 15, 2004 Friday, July 16, 2004 Saturday, July 17, 2004 Sunday, July 18, 2004 Monday, July 19, 2004 Tuesday, July 20, 2004 Wednesday, July 21, 2004 Friday, July 23, 2004 Friday, July 30, 2004 Monday, August 02, 2004 Tuesday, August 03, 2004 Wednesday, August 04, 2004 Thursday, August 05, 2004 Friday, August 06, 2004 Saturday, August 07, 2004 Sunday, August 08, 2004 Tuesday, August 10, 2004 Wednesday, August 11, 2004 Thursday, August 12, 2004 Friday, August 13, 2004 Saturday, August 14, 2004 Sunday, August 15, 2004 Monday, August 16, 2004 Tuesday, August 17, 2004 Friday, August 20, 2004 Saturday, August 21, 2004 Tuesday, August 24, 2004 Wednesday, August 25, 2004 Thursday, August 26, 2004 Friday, August 27, 2004 Sunday, August 29, 2004 Monday, August 30, 2004 Wednesday, September 01, 2004 Thursday, September 02, 2004 Friday, September 03, 2004 Saturday, September 04, 2004 Sunday, September 05, 2004 Monday, September 06, 2004 Tuesday, September 07, 2004 Wednesday, September 08, 2004 Thursday, September 09, 2004 Friday, September 10, 2004 Saturday, September 11, 2004 Sunday, September 12, 2004 Monday, September 13, 2004 Tuesday, September 14, 2004 Wednesday, September 15, 2004 Friday, September 17, 2004 Saturday, September 18, 2004 Sunday, September 19, 2004 Tuesday, September 21, 2004 Wednesday, September 22, 2004 Thursday, September 23, 2004 Friday, September 24, 2004 Saturday, September 25, 2004 Monday, September 27, 2004 Tuesday, September 28, 2004 Wednesday, September 29, 2004 Thursday, September 30, 2004 Friday, October 01, 2004 Saturday, October 02, 2004 Sunday, October 03, 2004 Monday, October 04, 2004 Tuesday, October 05, 2004 Wednesday, October 06, 2004 Thursday, October 07, 2004 Friday, October 08, 2004 Saturday, October 09, 2004 Sunday, October 10, 2004 Tuesday, October 12, 2004 Wednesday, October 13, 2004 Thursday, October 14, 2004 Friday, October 15, 2004 Saturday, October 16, 2004 Sunday, October 17, 2004 Monday, October 18, 2004 Tuesday, October 19, 2004 Wednesday, October 20, 2004 Thursday, October 21, 2004 Friday, October 22, 2004 Saturday, October 23, 2004 Sunday, October 24, 2004 Monday, October 25, 2004 Tuesday, October 26, 2004 Wednesday, October 27, 2004 Thursday, October 28, 2004 Friday, October 29, 2004 Saturday, October 30, 2004 Sunday, October 31, 2004 Monday, November 01, 2004 Tuesday, November 02, 2004 Wednesday, November 03, 2004 Thursday, November 04, 2004 Friday, November 05, 2004 Saturday, November 06, 2004 Sunday, November 07, 2004 Monday, November 08, 2004 Tuesday, November 09, 2004 Wednesday, November 10, 2004 Thursday, November 11, 2004 Friday, November 12, 2004 Saturday, November 13, 2004 Sunday, November 14, 2004 Monday, November 15, 2004 Tuesday, November 16, 2004 Wednesday, November 17, 2004 Thursday, November 18, 2004 Friday, November 19, 2004 Saturday, November 20, 2004 Sunday, November 21, 2004 Monday, November 22, 2004 Thursday, November 25, 2004 Friday, November 26, 2004 Saturday, November 27, 2004 Sunday, November 28, 2004 Tuesday, November 30, 2004 Wednesday, December 01, 2004 Thursday, December 02, 2004 Friday, December 03, 2004 Saturday, December 04, 2004 Tuesday, December 07, 2004 Wednesday, December 08, 2004 Thursday, December 09, 2004 Friday, December 10, 2004 Saturday, December 11, 2004 Sunday, December 12, 2004 Monday, December 13, 2004 Tuesday, December 14, 2004 Wednesday, December 15, 2004 Thursday, December 16, 2004 Friday, December 17, 2004 Sunday, December 19, 2004 Monday, December 20, 2004 Friday, December 24, 2004 Saturday, December 25, 2004 Sunday, December 26, 2004 Wednesday, December 29, 2004 Thursday, December 30, 2004 Friday, December 31, 2004 Monday, January 03, 2005 Wednesday, January 05, 2005 Thursday, January 06, 2005 Saturday, January 08, 2005 Sunday, January 09, 2005 Tuesday, January 11, 2005 Wednesday, January 12, 2005 Thursday, January 13, 2005 Saturday, January 15, 2005 Wednesday, January 19, 2005 Friday, January 21, 2005 Saturday, January 22, 2005 Sunday, January 23, 2005 Monday, January 24, 2005 Wednesday, January 26, 2005 Thursday, January 27, 2005 Friday, January 28, 2005 Saturday, January 29, 2005 Monday, January 31, 2005 Thursday, February 03, 2005 Friday, February 04, 2005 Saturday, February 05, 2005 Sunday, February 06, 2005 Monday, February 07, 2005 Tuesday, February 08, 2005 Wednesday, February 09, 2005 Thursday, February 10, 2005 Friday, February 11, 2005 Saturday, February 12, 2005 Sunday, February 13, 2005 Tuesday, February 15, 2005 Thursday, February 17, 2005 Saturday, February 19, 2005 Sunday, February 20, 2005 Wednesday, February 23, 2005 Saturday, February 26, 2005 Sunday, February 27, 2005 Monday, February 28, 2005 Wednesday, March 02, 2005 Thursday, March 03, 2005 Sunday, March 06, 2005 Tuesday, March 08, 2005 Wednesday, March 09, 2005 Thursday, March 10, 2005 Friday, March 11, 2005 Saturday, March 12, 2005 Sunday, March 13, 2005 Monday, March 14, 2005 Tuesday, March 15, 2005 Wednesday, March 16, 2005 Thursday, March 17, 2005 Friday, March 18, 2005 Saturday, March 19, 2005 Thursday, March 24, 2005 Friday, March 25, 2005 Saturday, March 26, 2005 Sunday, March 27, 2005 Wednesday, March 30, 2005 Thursday, March 31, 2005 Friday, April 01, 2005 Saturday, April 02, 2005 Sunday, April 03, 2005 Wednesday, April 06, 2005 Thursday, April 07, 2005 Saturday, April 09, 2005 Sunday, April 10, 2005 Monday, April 11, 2005 Thursday, April 14, 2005 Saturday, April 16, 2005 Sunday, April 17, 2005 Monday, April 18, 2005 Wednesday, April 20, 2005 Thursday, April 21, 2005 Friday, April 22, 2005 Saturday, April 23, 2005 Sunday, April 24, 2005 Tuesday, April 26, 2005 Friday, April 29, 2005 Saturday, April 30, 2005 Sunday, May 01, 2005 Monday, May 02, 2005 Tuesday, May 03, 2005 Wednesday, May 04, 2005 Thursday, May 05, 2005 Friday, May 06, 2005 Sunday, May 08, 2005 Wednesday, May 11, 2005 Thursday, May 12, 2005 Friday, May 13, 2005 Sunday, May 15, 2005 Monday, May 16, 2005 Wednesday, May 18, 2005 Thursday, May 19, 2005 Friday, May 20, 2005 Saturday, May 21, 2005 Sunday, May 22, 2005 Monday, May 23, 2005 Tuesday, May 24, 2005 Wednesday, May 25, 2005 Thursday, May 26, 2005 Friday, May 27, 2005 Saturday, May 28, 2005 Sunday, May 29, 2005 Monday, May 30, 2005 Tuesday, May 31, 2005 Wednesday, June 01, 2005 Thursday, June 02, 2005 Friday, June 03, 2005 Saturday, June 04, 2005 Sunday, June 05, 2005 Monday, June 06, 2005 Tuesday, June 07, 2005 Wednesday, June 08, 2005 Thursday, June 09, 2005 Friday, June 10, 2005 Sunday, June 12, 2005 Tuesday, June 14, 2005 Thursday, June 16, 2005 Friday, June 17, 2005 Saturday, June 18, 2005 Sunday, June 19, 2005 Monday, June 20, 2005 Tuesday, June 21, 2005 Thursday, June 23, 2005 Saturday, June 25, 2005 Sunday, June 26, 2005 Tuesday, June 28, 2005 Wednesday, June 29, 2005 Thursday, June 30, 2005 Friday, July 01, 2005 Saturday, July 02, 2005 Monday, July 04, 2005 Wednesday, July 06, 2005 Thursday, July 07, 2005 Saturday, July 09, 2005 Sunday, July 10, 2005 Friday, July 15, 2005 Sunday, July 17, 2005 Tuesday, July 19, 2005 Wednesday, July 20, 2005 Thursday, July 21, 2005 Saturday, July 23, 2005 Sunday, July 24, 2005 Tuesday, August 02, 2005 Thursday, August 04, 2005 Friday, August 05, 2005 Saturday, August 13, 2005 Wednesday, August 24, 2005 Friday, August 26, 2005 Saturday, August 27, 2005 Saturday, September 03, 2005 Wednesday, September 07, 2005 Thursday, September 08, 2005 Saturday, September 24, 2005 Wednesday, September 28, 2005 Wednesday, October 19, 2005 Thursday, October 20, 2005 Friday, October 21, 2005 Sunday, October 23, 2005 Wednesday, November 02, 2005 Monday, November 21, 2005 Wednesday, November 23, 2005 Friday, December 02, 2005 Saturday, December 10, 2005 Saturday, December 17, 2005 Sunday, December 18, 2005 Monday, December 19, 2005 Wednesday, December 21, 2005 Wednesday, January 04, 2006 Friday, January 06, 2006 Monday, January 09, 2006 Monday, January 16, 2006 Tuesday, January 17, 2006 Friday, January 20, 2006 Sunday, January 22, 2006 Saturday, January 28, 2006 Tuesday, January 31, 2006 Wednesday, February 01, 2006 Thursday, February 02, 2006 Wednesday, February 08, 2006 Thursday, February 09, 2006 Friday, February 10, 2006 Saturday, February 11, 2006 Sunday, February 12, 2006 Monday, February 13, 2006 Tuesday, February 14, 2006 Wednesday, February 15, 2006 Thursday, February 16, 2006 Saturday, February 18, 2006 Monday, February 20, 2006 Wednesday, February 22, 2006 Thursday, February 23, 2006 Sunday, March 05, 2006 Tuesday, March 07, 2006 Friday, March 24, 2006 Saturday, March 25, 2006 Wednesday, April 05, 2006 Thursday, April 06, 2006 Friday, April 07, 2006 Saturday, April 08, 2006 Tuesday, April 11, 2006 Monday, April 17, 2006 Tuesday, April 25, 2006 Thursday, April 27, 2006 Tuesday, May 09, 2006 Friday, May 12, 2006 Saturday, May 13, 2006 Sunday, May 14, 2006 Monday, May 15, 2006 Tuesday, May 16, 2006 Thursday, May 18, 2006 Friday, May 26, 2006 Sunday, May 28, 2006 Monday, May 29, 2006 Wednesday, May 31, 2006 Thursday, June 01, 2006 Sunday, June 04, 2006 Monday, June 05, 2006 Friday, June 09, 2006 Saturday, June 10, 2006 Sunday, June 11, 2006 Friday, June 16, 2006 Monday, June 19, 2006 Friday, June 23, 2006 Sunday, June 25, 2006 Tuesday, June 27, 2006 Wednesday, June 28, 2006 Friday, June 30, 2006 Sunday, July 09, 2006 Thursday, July 13, 2006 Friday, July 14, 2006 Saturday, July 15, 2006 Monday, July 17, 2006 Tuesday, July 18, 2006 Wednesday, July 19, 2006 Tuesday, July 25, 2006 Wednesday, July 26, 2006 Friday, July 28, 2006 Sunday, July 30, 2006 Monday, July 31, 2006 Thursday, August 03, 2006 Friday, August 04, 2006 Sunday, August 06, 2006 Monday, August 07, 2006 Wednesday, August 09, 2006 Thursday, August 10, 2006 Sunday, August 13, 2006 Tuesday, August 15, 2006 Thursday, August 17, 2006 Friday, August 18, 2006 Wednesday, September 06, 2006 Friday, September 08, 2006 Monday, September 11, 2006 Wednesday, September 13, 2006 Thursday, September 14, 2006 Friday, September 22, 2006 Saturday, September 23, 2006 Sunday, October 01, 2006 Tuesday, October 03, 2006 Monday, October 30, 2006 Monday, November 06, 2006 Tuesday, November 07, 2006 Sunday, November 12, 2006 Tuesday, November 21, 2006 Wednesday, November 22, 2006 Thursday, November 23, 2006 Friday, December 01, 2006 Monday, December 04, 2006 Tuesday, December 05, 2006 Thursday, December 14, 2006 Wednesday, December 20, 2006 Thursday, December 21, 2006 Friday, December 29, 2006 Wednesday, January 10, 2007 Thursday, January 11, 2007 Saturday, January 13, 2007 Monday, January 15, 2007 Wednesday, January 17, 2007 Saturday, January 20, 2007 Tuesday, January 23, 2007 Tuesday, February 20, 2007 Saturday, February 24, 2007 Sunday, February 25, 2007 Friday, March 23, 2007 Wednesday, April 04, 2007 Tuesday, April 10, 2007 Thursday, April 12, 2007 Friday, April 13, 2007 Thursday, April 19, 2007 Friday, April 20, 2007 Tuesday, April 24, 2007 Tuesday, May 08, 2007 Thursday, May 10, 2007 Friday, May 11, 2007 Monday, May 14, 2007 Tuesday, May 15, 2007 Sunday, May 20, 2007 Monday, May 21, 2007 Tuesday, May 22, 2007 Wednesday, May 23, 2007 Thursday, May 24, 2007 Sunday, May 27, 2007 Wednesday, May 30, 2007 Thursday, May 31, 2007 Friday, June 01, 2007 Monday, June 04, 2007 Wednesday, June 06, 2007 Saturday, June 09, 2007 Sunday, June 10, 2007 Monday, June 11, 2007 Friday, June 15, 2007 Tuesday, June 19, 2007 Tuesday, June 26, 2007 Wednesday, June 27, 2007 Thursday, June 28, 2007 Saturday, June 30, 2007 Monday, July 02, 2007 Tuesday, July 03, 2007 Friday, July 06, 2007 Tuesday, July 10, 2007 Friday, July 13, 2007 Tuesday, July 24, 2007 Saturday, July 28, 2007 Sunday, July 29, 2007 Monday, August 13, 2007 Sunday, August 19, 2007 Saturday, August 25, 2007 Monday, August 27, 2007 Wednesday, August 29, 2007 Friday, August 31, 2007 Friday, September 07, 2007 Wednesday, September 12, 2007 Wednesday, September 19, 2007 Friday, September 21, 2007 Friday, September 28, 2007 Tuesday, October 02, 2007 Thursday, October 11, 2007 Saturday, October 27, 2007 Thursday, November 01, 2007 Saturday, November 03, 2007 Monday, November 05, 2007 Wednesday, November 28, 2007 Tuesday, December 04, 2007 Tuesday, December 11, 2007 Friday, December 14, 2007 Friday, December 21, 2007 Tuesday, December 25, 2007 Saturday, December 29, 2007 Monday, January 07, 2008 Thursday, January 10, 2008 Saturday, January 12, 2008 Sunday, January 13, 2008 Tuesday, January 15, 2008 Friday, January 18, 2008 Saturday, January 19, 2008 Friday, January 25, 2008 Sunday, January 27, 2008 Monday, January 28, 2008 Tuesday, January 29, 2008 Sunday, February 03, 2008 Wednesday, February 06, 2008 Friday, February 08, 2008 Sunday, February 10, 2008 Monday, February 11, 2008 Tuesday, February 12, 2008 Monday, February 25, 2008 Tuesday, February 26, 2008 Monday, March 03, 2008 Tuesday, March 04, 2008 Saturday, March 22, 2008 Saturday, April 19, 2008 Wednesday, April 23, 2008 Saturday, April 26, 2008 Wednesday, April 30, 2008 Monday, May 05, 2008 Tuesday, May 13, 2008 Wednesday, May 14, 2008 Saturday, May 17, 2008 Tuesday, May 20, 2008 Saturday, May 24, 2008 Sunday, May 25, 2008 Thursday, June 12, 2008 Tuesday, June 17, 2008 Saturday, July 05, 2008 Tuesday, July 08, 2008 Monday, August 04, 2008 Thursday, August 28, 2008 Thursday, September 11, 2008 Saturday, September 20, 2008 Monday, September 22, 2008 Tuesday, September 23, 2008 Wednesday, September 24, 2008 Friday, September 26, 2008 Monday, September 29, 2008 Saturday, October 04, 2008 Wednesday, October 08, 2008 Thursday, October 09, 2008 Sunday, October 12, 2008 Wednesday, October 15, 2008 Wednesday, October 22, 2008 Thursday, October 23, 2008 Friday, October 24, 2008 Tuesday, October 28, 2008 Wednesday, October 29, 2008 Monday, November 03, 2008 Tuesday, November 04, 2008 Thursday, November 06, 2008 Saturday, November 08, 2008 Monday, November 10, 2008 Wednesday, November 19, 2008 Thursday, December 18, 2008 Monday, December 22, 2008 Sunday, January 11, 2009 Thursday, January 22, 2009 Monday, January 26, 2009 Thursday, February 19, 2009 Tuesday, February 24, 2009 Friday, February 27, 2009 Monday, March 02, 2009 Thursday, March 05, 2009 Wednesday, March 11, 2009 Thursday, March 12, 2009 Friday, March 13, 2009 Thursday, March 19, 2009 Monday, March 23, 2009 Friday, March 27, 2009 Saturday, March 28, 2009 Sunday, March 29, 2009 Thursday, April 02, 2009 Tuesday, April 07, 2009 Tuesday, April 14, 2009 Tuesday, April 21, 2009 Thursday, April 23, 2009 Saturday, April 25, 2009 Sunday, May 03, 2009 Wednesday, May 06, 2009 Tuesday, May 12, 2009 Wednesday, May 13, 2009 Thursday, May 14, 2009 Sunday, May 17, 2009 Tuesday, May 26, 2009 Wednesday, June 03, 2009 Thursday, June 04, 2009 Tuesday, June 09, 2009 Friday, June 12, 2009 Saturday, June 13, 2009 Sunday, June 14, 2009 Monday, June 22, 2009 Thursday, June 25, 2009 Saturday, July 11, 2009 Tuesday, July 14, 2009 Friday, July 24, 2009 Tuesday, August 18, 2009 Wednesday, August 19, 2009 Friday, August 21, 2009 Monday, August 24, 2009 Thursday, September 03, 2009 Wednesday, September 09, 2009 Thursday, September 10, 2009 Sunday, September 13, 2009 Monday, September 14, 2009 Tuesday, September 15, 2009 Wednesday, September 23, 2009 Friday, September 25, 2009 Sunday, September 27, 2009 Tuesday, September 29, 2009 Monday, November 02, 2009 Tuesday, November 10, 2009 Thursday, November 12, 2009 Tuesday, November 24, 2009 Thursday, February 25, 2010 Thursday, March 04, 2010 Wednesday, March 17, 2010 Tuesday, March 23, 2010 Friday, April 09, 2010 Friday, April 16, 2010 Wednesday, April 21, 2010 Thursday, April 22, 2010 Friday, April 23, 2010 Thursday, April 29, 2010 Sunday, May 02, 2010 Friday, May 07, 2010 Sunday, May 09, 2010 Monday, May 10, 2010 Tuesday, May 11, 2010 Tuesday, June 15, 2010