Copyright Notice
- All original comments are © Copyright 2004 by CodeWarrior. All rights are reserved. All quoted material unless in public domain, are the copyrighted works of the respective copyright holders, and all referenced trademarks are respectively owned by the relevant trademark holder. No attempt nor intention is made by this author to dilute any trademark or infringe any copyrighted material. All materials used on this page not copyrighted by CodeWarrior, are held to be used for non-commercial , personal, fair use purposes. All declaratoy statements not manifestly,contextually or perceptually, intended to be sarcastic, ironic, or parody in nature, are asserted to be true and correct by the author of this blog, as far as could be determined given the information available to the author at the time the post was written. Unauthorized reproduction of material on this page is prohibited, unless such limited reproduction falls under fair use, and such use is authorized if proper attribution of the source of the material, and author is credited in all instances of its usage.
SEARCH THIS SITE USING KEYWORDS
Powered by:

CodeWarriorZ BlueZ
CodeWarriorz Thoughts
Day to day musings of free speech activist CodeWarrior.
CHECK OUT THE WEBSITE OF MY PAL SHMOO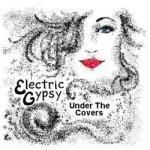 Wednesday, June 30, 2004
"WASHINGTON (CNN) -- Efforts by two conservative groups to help President Bush by getting independent presidential candidate Ralph Nader on the ballot in the key battleground state of Oregon prompted a complaint to the Federal Election Commission Wednesday by a liberal watchdog group.

Citizens for Responsibility and Ethics in Washington (CREW) said phone banks encouraging Bush supporters to attend a Nader nominating convention last Saturday amounted to an illegal in-kind contribution to the Nader campaign by the Oregon Family Council and Oregon Citizens for a Sound Economy.

Bush's re-election campaign and the Oregon Republican Party were also named in the complaint for allegedly participating in the effort. The complaint alleges the groups worked together to promote Nader and siphon potential votes away from Sen. John Kerry, the presumptive Democratic presidential nominee.

Melanie Sloan, executive director of CREW, said the two groups, though non-profit, are still considered corporations, "and corporations are strictly prohibited from making contributions to political campaigns."

While the Bush campaign had no immediate comment, Nader spokesman Kevin Zeese called the allegations "absolute nonsense."

"We didn't work with any Republican groups or any corporations or non-profits trying to get people to come to our event," Zeese said. "We reached out to our constituency and got our people out there."

To get on the ballot, the Nader campaign has to get the signatures of 1,000 registered voters in one day or submit 15,000 signatures statewide. On Saturday, Nader supporters held a convention in Portland to try to get the necessary signatures.

While more than 1,100 people attended, the signatures are still being verified, so it is unclear if the effort was successful.

Whether Nader gets on the ballot in Oregon could be critical in deciding which candidate carries the state and its seven electoral votes. In 2000, Democrat Al Gore beat Bush by less than 7,000 votes in the state.

Published polls show Bush running neck-and-neck with Kerry, with Nader drawing 3 percent to 5 percent of the vote.

The Oregon Family Council is a conservative Christian group that opposes same-sex marriage and abortion rights. Oregon Citizens for a Sound Economy is the state chapter of a national anti-tax group headed by former House Majority Leader Dick Armey.

Both groups openly admit they urged supporters to show up at the Nader event.

"We called about 1,000 folks in the Portland area and said this would be an opportunity to show up to provide clarity in the presidential debate," said Matt Kibbe, president of CSE, who denied the the calls were coordinated with either the Bush or the Nader campaigns.

Kibbe said Nader "forces John Kerry to explain where he is on things.''

In its complaint, CREW also charged that the state GOP encouraged the Oregon Family Council to make the phone calls, which it said amounted to "illegally conspiring" with an outside group to evade a ban on state parties using soft money to send out public communications.

"What the Oregon Republican Party could not do directly, it could not do indirectly," the complaint said.

CREW also cited comments by Bush spokesman Steve Schmidt that campaign volunteers, though not paid staffers, may have made phone calls from the campaign's office. The costs of those calls, including the preparation of phone lists and scripts, should have been reported to the FEC as an in-kind contribution from the Bush campaign to Nader, which would be illegal if it amounted to more than $5,000, the complaint said.

Sloan also told CNN that she is convinced the phone banks were coordinated between the Bush campaign, the Oregon GOP and the two groups, saying "it can't be a coincidence ... that they're all making the same phone calls at the same time." However, she said it is unclear whether the Nader campaign was involved.

"If Ralph Nader gets on the ballot, he would pull thousands of liberal votes that would otherwise go to Kerry and perhaps cause President Bush to lose the election," read one script for the phone campaign, which CREW cited in its complaint.

CREW has previously filed complaints against both the Nader and Bush campaigns, alleging illegal assistance from tax-exempt corporations. Zeese, noting that the group has never moved against a Democrat, called it a partisan organization, and he accused Democrats of trying to interfere with the Nader signature drive."


Stern lambastes Bush, FCC
'I criticize Bush and then I'm fired'
From George Lerner
CNN
Wednesday, June 30, 2004 Posted: 12:12 PM EDT (1612 GMT)


Howard Stern
NEW YORK (CNN) -- Radio host Howard Stern took aim at the Bush administration, the Federal Communications Commission (FCC) and media giant Clear Channel as he announced Wednesday that his program will soon be broadcast on nine new stations across the country.

In a news conference held during his morning show, Stern said some of those stations -- in Pittsburgh, Pennsylvania; San Diego, California; West Palm Beach, Florida; Rochester, New York; and Orlando, Florida -- will replace Clear Channel stations that once carried the Howard Stern program.

In February, Clear Channel pulled Stern from six of the stations it owns after the FCC fined the company $495,000 for Stern comments that were deemed indecent. (CNNMoney: Stern's show adds stations)

"When I was thrown off the six stations I was devastated. I really thought Clear Channel had 'thrown me under the bus,'" Stern said. (Clear Channel yanks Stern from 6 stations)

"I'm not taking it sitting down. ... I'm going to kick their asses. ... I'm thrilled to be back on in these markets."

The radio host said he had considered moving to satellite radio, where he would face less FCC scrutiny, but decided to remain with his current radio contract with Infinity Broadcasting, which syndicates the Stern show. That contract has another 18 months to go.

"I'm so frustrated by the amount of censorship that's going on," Stern said "The FCC is on such a witch hunt against me that they actually go back 2 (or) 3 years for reasons to fine me. ... The FCC is on a witch hunt."

Stern accused Clear Channel of taking him off the air not for reasons of obscenity but because he had spoken out against President Bush.

"Clear Channel is very tied to the Bush administration" Stern said. "Clear Channel for years has been defending me...I criticize Bush and then I'm fired...They acted out of politics."

Stern lashed out against Bush administration's policies on everything from the environment, to stem cell research and the war in Iraq. (Bush: Iraqi sovereignty defeat for resistance)

He said he was encouraging his listeners, whom he described as swing voters, to cast their ballots for John Kerry. (Edwards tops Kerry veep poll)

"John Kerry will receive more votes because of this. ... My audience will vote in a bloc," Stern said.

"We're also in a lot of key states. ... If we can affect that state that's big news."


I just wanted to take a second and urge folks to check out
http://www.thelastvoice.org
.
The webmaster and writer, Kneo, does a great job there and puts out some great articles.
Check it out.
~Code
What the Hell is Wrong with this "O'Reilly Factor" guy?
I DO listen to some of these NeoCons and assorted freakazoids and bottom dwellers to be able to comment on what they are saying. One I USUALLY make it a point NOT to listen to, is this O'Reilly idiot, but, after reading about the way he blew up at this Cole fellow, I wanted to be able to make an intelligent comment about this cat, so I am watching his show.

OK..first, I sit here dumbfounded at how this slob is able to have a show on television. I've been lots of places and seen more than my share of circuses. There is nothing of note, nothing special, nothing interesting about this total waste of flesh and ooze. If he were the only salesman at the only car lot, I would be throwing a saddle on old paint and riding the range. He appears on television as stupid, sleazy, and totally uninformed on the topics he stabs at covering.

I saw a few skits on SNL about this guy and his show, and in retrospect, they were far too kind in his parody.

From a human standpoint, he is flabby, balding, has poor taste in suits, poor posture, and has that demeanor that , well, he can light up a room by leaving it.

Even as a "talking head"...the guy is a total failure. To say that this O'Reilly character makes "Can you Feel the RUSH" Limbaugh look good by comparison, is an understatement.

It's obvious why Fox retains this sack of meat on a skeletal stick as their resident buffoon. It takes a special kind of idiot to just flap their piehole over and over without generating any constructive or useful discourse...they've found it in "Baba O'Reilly".

We've all accidentally discovered an interesting website cruising the web.

Today's such website is
http://www.theforbiddenknowledge.com/therevelation2.shtml

Updated 28 June 2004. Total 858 US Dead -- 81 British, Iraqi and others, not included.

April 23, 2004: The Department of Defense announced today a change in the status of a soldier serving in Operation Iraqi Freedom from duty status - whereabouts unknown to captured. Pfc. Keith M. Maupin, 20, of Batavia, Ohio, was declared captured on April 16.

April 16, 2004: Pfc. Keith M. Maupin, 20, of Batavia, Ohio, reported April 12 Duty Status Whereabouts Unknown (DUSTWUN), was captured by insurgents and shown on TV.

15 July 2003
Source: http://www.dod.mil/releases/archive.html


Calendar of
US Military Dead
during Iraqi War
(Includes 48 US dead in Afghanistan during Iraqi war


I know this is already posted. I just don't want you to forget about it!
"BMJ 2004;328:1458 (19 June), doi:10.1136/bmj.328.7454.1458
PDF of this article
Email this article to a friend
Respond to this article
Read responses to this article
Other related articles in BMJ
PubMed citation
Related articles in PubMed
Download to Citation Manager
Search Medline for articles by:
Lenzer, J.
Alert me when:
New articles cite this article


Collections under which this article appears:
Anxiety disorders (including OCD and PTSD)
Mood disorders (including depression)
Schizophrenia and disorders with psychotic features
Other Psychiatry
Impulse control disorders
Competing interests / conflicts of interest
News
Bush plans to screen whole US population for mental illness
Jeanne Lenzer
New York


A sweeping mental health initiative will be unveiled by President George W Bush in July. The plan promises to integrate mentally ill patients fully into the community by providing "services in the community, rather than institutions," according to a March 2004 progress report entitled New Freedom Initiative (www.whitehouse.gov/infocus/newfreedom/toc-2004.html). While some praise the plan's goals, others say it protects the profits of drug companies at the expense of the public.

Bush established the New Freedom Commission on Mental Health in April 2002 to conduct a "comprehensive study of the United States mental health service delivery system." The commission issued its recommendations in July 2003. Bush instructed more than 25 federal agencies to develop an implementation plan based on those recommendations.

The president's commission found that "despite their prevalence, mental disorders often go undiagnosed" and recommended comprehensive mental health screening for "consumers of all ages," including preschool children. According to the commission, "Each year, young children are expelled from preschools and childcare facilities for severely disruptive behaviours and emotional disorders." Schools, wrote the commission, are in a "key position" to screen the 52 million students and 6 million adults who work at the schools.

The commission also recommended "Linkage [of screening] with treatment and supports" including "state-of-the-art treatments" using "specific medications for specific conditions." The commission commended the Texas Medication Algorithm Project (TMAP) as a "model" medication treatment plan that "illustrates an evidence-based practice that results in better consumer outcomes."

Dr Darrel Regier, director of research at the American Psychiatric Association (APA), lauded the president's initiative and the Texas project model saying, "What's nice about TMAP is that this is a logical plan based on efficacy data from clinical trials."

He said the association has called for increased funding for implementation of the overall plan.

But the Texas project, which promotes the use of newer, more expensive antidepressants and antipsychotic drugs, sparked off controversy when Allen Jones, an employee of the Pennsylvania Office of the Inspector General, revealed that key officials with influence over the medication plan in his state received money and perks from drug companies with a stake in the medication algorithm (15 May, p1153). He was sacked this week for speaking to the BMJ and the New York Times.

The Texas project started in 1995 as an alliance of individuals from the pharmaceutical industry, the University of Texas, and the mental health and corrections systems of Texas. The project was funded by a Robert Wood Johnson grant—and by several drug companies.

Mr Jones told the BMJ that the same "political/pharmaceutical alliance" that generated the Texas project was behind the recommendations of the New Freedom Commission, which, according to his whistleblower report, were "poised to consolidate the TMAP effort into a comprehensive national policy to treat mental illness with expensive, patented medications of questionable benefit and deadly side effects, and to force private insurers to pick up more of the tab" (http://psychrights.org/Drugs/AllenJonesTMAPJanuary20.pdf).

Larry D Sasich, research associate with Public Citizen in Washington, DC, told the BMJ that studies in both the United States and Great Britain suggest that "using the older drugs first makes sense. There's nothing in the labeling of the newer atypical antipsychotic drugs that suggests they are superior in efficacy to haloperidol [an older "typical" antipsychotic]. There has to be an enormous amount of unnecessary expenditures for the newer drugs."



Drug companies have contributed three times more to the campaign of George Bush, seen here campaigning in Florida, than to that of his rival John Kerry
Credit: GERALD HERBERT/AP




Olanzapine (trade name Zyprexa), one of the atypical antipsychotic drugs recommended as a first line drug in the Texas algorithm, grossed $4.28bn (£2.35bn; 3.56bn) worldwide in 2003 and is Eli Lilly's top selling drug. A 2003 New York Times article by Gardiner Harris reported that 70% of olanzapine sales are paid for by government agencies, such as Medicare and Medicaid.

Eli Lilly, manufacturer of olanzapine, has multiple ties to the Bush administration. George Bush Sr was a member of Lilly's board of directors and Bush Jr appointed Lilly's chief executive officer, Sidney Taurel, to a seat on the Homeland Security Council. Lilly made $1.6m in political contributions in 2000—82% of which went to Bush and the Republican Party.

Jones points out that the companies that helped to start up the Texas project have been, and still are, big contributors to the election funds of George W Bush. In addition, some members of the New Freedom Commission have served on advisory boards for these same companies, while others have direct ties to the Texas Medication Algorithm Project.

Bush was the governor of Texas during the development of the Texas project, and, during his 2000 presidential campaign, he boasted of his support for the project and the fact that the legislation he passed expanded Medicaid coverage of psychotropic drugs.

Bush is the clear front runner when it comes to drug company contributions. According to the Center for Responsive Politics (CRP), manufacturers of drugs and health products have contributed $764 274 to the 2004 Bush campaign through their political action committees and employees—far outstripping the $149 400 given to his chief rival, John Kerry, by 26 April.

Drug companies have fared exceedingly well under the Bush administration, according to the centre's spokesperson, Steven Weiss.

The commission's recommendation for increased screening has also been questioned. Robert Whitaker, journalist and author of Mad in America, says that while increased screening "may seem defensible," it could also be seen as "fishing for customers," and that exorbitant spending on new drugs "robs from other forms of care such as job training and shelter programmes."

But Dr Graham Emslie, who helped develop the Texas project, defends screening: "There are good data showing that if you identify kids at an earlier age who are aggressive, you can intervene... and change their trajectory." "

"OTTAWA - Internet service providers are not responsible for paying royalties on music downloaded by users, Canada's Supreme Court ruled Wednesday.

INDEPTH: Internet: Downloading music
In a unanimous 9-0 decision, the court ruled that although ISPs provide the hardware and technology, they aren't responsible for what people download.

The court ruled that companies providing wide access to the web are "intermediaries" who are not bound by federal copyright legislation.

Millions of songs and videos are downloaded for free without musicians, composers and artists being paid any royalties.

The Society of Composers, Authors and Music Publishers of Canada, representing Canadian artists, argued that ISPs are liable because they have a hand in transmitting recorded music.

But the Canadian Association of Internet Providers, including companies like Bell, Sprint, and AOL, said artists should ask for royalties from sites that offer their works, not companies that provide the access. "

" Search
Arthritis
Supreme Court Takes Medical Marijuana Case
Arthritis Blog

« Statins, Cholesterol-Lowering Drugs, May Also Relieve Symptoms Of Rheumatoid Arthritis | Main | How To Take Bextra For Arthritis »
From Carol Eustice,
Your Guide to Arthritis.
FREE Newsletter. Sign up now!


June 30, 2004
Supreme Court Takes Medical Marijuana Case
Over the past few years, there were several raids on California medical marijuana clubs and individual growers. Motivated by fear that their medical marijuana supply might dry up, two ill people sued Attorney General John Ashcroft and won injunctions which barred the Justice Department from prosecuting them or their suppliers. The Supreme Court has agreed to hear the case, which involves the Bush administration's appeal, sometime next winter. Patients' rights groups are thrilled by the Supreme Court's decision to hear the case hoping the high court will protect the rights of patients who need medical marijuana to treat their conditions. There are 35 states which have passed legislation recognizing the value of medical marijuana. Read more about Medical Marijuana. "

From the previous source....
"While 1.2 million jobs have been lost since Bush took office, that deficit could easily be erased if hiring continues at its recent pace, and talk of Bush being the president with the worst job record since Herbert Hoover has faded.

"The economy has turned very sharply in Bush's direction, so his biggest weakness is becoming a strength," said Cary Leahey, senior U.S. economist at Deutsche Bank Securities." (IBID)
By the economy turning sharply in "Bush's direction"..that means...."going to the bottom".
This is priceless...the "Big Lie" carried to its logical conclusion...
"Wed Jun 30, 2004 12:38 PM ET
By Andrea Hopkins
WASHINGTON, June 30 (Reuters) - U.S. employment likely surged again in June, taking gains this year to some 1.4 million jobs and bolstering President George W. Bush's economic record ahead of the November election, analysts said onWednesday.

Economists believe 250,000 jobs were created this month, virtually matching May's jump of 248,000, though the unemployment rate probably will not budge from 5.6 percent because newly hopeful job-seekers are returning to the job market.

"I think the gains will be quite widespread again, and as we saw in April and May, we are likely to create slightly more higher-paying than lower-paying positions," said Lynn Reaser, chief economist at Banc of America Securities.

Even if the unemployment rate does not decline, analysts expect the Labor Department's closely watched payrolls report, due on Friday, to confirm broad strength in what months ago was still only a tepid economic recovery."
---snip=====
Wait a minute...wait just ONE FRIGGIN' MINUTE...did you READ that last sentence...????

Let's look at this again...
"Even if the unemployment rate does not decline, analysts expect the Labor Department's closely watched payrolls report, due on Friday, to confirm broad strength in what months ago was still only a tepid economic recovery."

So...EVEN thought unemployment rates aren't gonna drop...hmmmm....so...they're alleging creating all these hundreds of thousands of jobs and no one is getting them?

Whats up with that....a jobless recovery....hundreds of thousands of jobs created but without unemployment rates dropping?????? Doesn't that fail the smell test with you too?
"Teachers ready to retire are taking advantage of a Social Security loophole by working as janitors for a day to double-dip on benefits.


DALLAS - (AP) -- Thousands of Texas teachers are rushing to retire before a lucrative loophole in Social Security law closes, but there's one catch: They must first spend a day washing windows or scrubbing floors.

Most Texas teachers do not pay into Social Security and instead participate in a state pension fund. But the loophole allows them to receive Social Security benefits if their last day of work before retirement is in a job covered by Social Security.

School districts around the state helped teachers out by hiring them to work janitorial or maintenance jobs for just a day. The loophole ends today.

Junior high school principal Margie Nancarrow said she wanted to spend at least two more years at her school in suburban Dallas, but the benefits were too tempting at a time of soaring costs for health insurance and prescription drugs.

''I'm not wanting to do anything extravagant,'' said Nancarrow, who spent her last day before retirement moving furniture. ``I just want to live a modest lifestyle and take care of myself and not be a burden on anyone else.''

The loophole allows teachers to double-dip into retirement benefits and collect both their state pension and Social Security money.

By doing the janitorial work, they become eligible to receive Social Security spousal benefits equal to one-half of their spouse's monthly Social Security check. For instance, if a teacher's husband receives $1,000 a month from Social Security, she would get $500 while also receiving a monthly pension check.

Congress changed the law in February after auditors estimated that the loophole could cost the Social Security system $450 million. Auditors also reported that one-fourth of all Texas public education retirees, or 3,521 people, had used the loophole in 2002.

Use of the loophole appears to be on the rise this year as well. The loophole's use has been most extensively documented in Texas, but there are about 2,300 state and local retirement plans nationwide. Some of those employees could have used the loophole, auditors said."
=====================SNIP=========================

It's this "BOOMING ECONOMY" that's causing this...LOLOLOLOLOLOLOL

I'm getting little pieces of the puzzle falling into unification more and more.

More and more people are being tasered by law enforcement. (See THE TASER FILES here)

The government gives a big contract to the Taser company.

Ashcroft is pushing for the ability to execute those branded as "terrorists".

Guys are being brought back from civilian life to be in armed forces.

The Stop Loss order is keeping those in, in past their release date.

Ships are moving toward China.

American miitary officer tells British to attack Iranians.

Supreme Court says we must "show our papers" on demand like in Nazi Germany.

Supreme Court says we cannot remain silent if we are asked our identity.

Fifth circuit court establishes warrantless searches of our homes.

Supreme court allowes warrantless searches of parked cars.

Vast surveillance program is established and promoted...Carnivore, Echelon, Magic Lantern...etc.

Talk of draft being reestablished.

Abuse of prisoners at Abu Ghraib and in the filed in Iraq shown.

Beheadings released and viewed on the internet...this acts to get people used to the notion of beheadings and abuse.

Makes you go "hmmmmmmm".

More pieces will be forthcoming.

"Taser awarded $1.8M stun gun contract

THE ASSOCIATED PRESS

PHOENIX -- Taser International Inc. won a $1.8 million contract to provide stun guns to military personnel - the company's largest ever order.

The order announced Wednesday follows a previous smaller order by the U.S. Army for stun guns and accessories used in Iraq. The vast majority of the company's sales have been to local law enforcement agencies.

The company couldn't disclose Wednesday which branch of the service would be using the stun guns and accessories in the new order, said Taser spokesman Mike Coplen.

"We believe that this is a major milestone in the development of a long-term relationship with the United States military," said Tom Smith, president of the Scottsdale, Ariz.-based company.

Taser has seen its stock rise on increased orders from law enforcement. Earlier in the week, the company announced it would ship an order to the Dayton, Ohio, police department and airport police.


The company also said it expected revenue to grow 150 percent this year. In 2003, it posted revenue of $24.5 million.

The growth in use of Taser stun guns by law enforcement has not been without controversy. More than 50 people have died after being shocked with one of the weapons since 1999; half of the deaths have been in the last nine months. The company says, however, that none of the deaths were linked directly to stun gun use.

Taser's stock was up more than 8 percent to $43.04 in trading Wednesday on the Nasdaq exchange."
===============SNIP===================
PLZ READ THE REST OF THE TASER FILES!

The Puppet Democracy
When did appointing a puppet government become the establishment of a democracy?

Very strange to me.

By Robert Scheer, AlterNet. Posted June 29, 2004.
"The new, free Iraq may officially be in the hands of a former terrorist."
and more...
"The ironies are flowing thicker than crude oil in Iraq these days.

First, the United States surreptitiously turns over nominal control of the country to a government appointed by outsiders – while leaving real power in the hands of U.S. military commanders – and calls it an exercise in democracy.

And although the interim prime minister is a former member of Saddam Hussein's Baath Party, who later conducted anti-Hussein terrorist operations on behalf of the CIA – operations in which innocent Iraqi civilians may have been killed – his anointment as leader of a "free Iraq" is being hailed by President Bush as a great victory in the war on terror.

According to several former intelligence officials interviewed by the New York Times this month, the political group run by interim Prime Minister Iyad Allawi in the 1990s, but financed by the CIA, "used car bombs and other explosive devices smuggled into Iraq" in an attempt to sabotage and destabilize Hussein's regime.

With such a record, it is perhaps not strange then that Allawi, who built his exile organization with defecting Iraqi military officers, is already proclaiming the need to delay elections scheduled for January and impose martial law. On Monday, Bush said coalition forces would support such a call for martial law, presumably enforced by U.S. troops.

Allawi is also demanding that Hussein be put under his government's control and tried quickly by an Iraqi court – probably a strategic move to seize Hussein's strongman crown directly.

When Allawi was first picked for the prime minister post through an opaque selection process ostensibly run by a U.N. representative, former CIA Iran-Iraq analyst Kenneth Pollack justified the agency's earlier use of Allawi as a terrorist with the comment "send a thief to catch a thief.' But the question now is: Do you send a thief to build a democracy?"
=======================EDITORIAL COMMENT--------//SNIP==============
Hmmmmmmmmmmmm
"...The soldiers don't exactly approach with stealth. They kick open a gate to the house's yard. What happens next, as Coulthart explained in an interview with the Phoenix, illustrates a perilous gap in American and Iraqi cultural understanding. "First, you have to understand that guns are ubiquitous in Iraq -- most people have them, and it's very common for them to shoot them in the air all the time for any number of reasons -- from celebrations to anger to whatever," he says. "Burglary has become very common in the past year, and oftentimes, if people hear something outside their homes at night, they'll fire a shot or two into the air to scare burglars away. Now, you could just go up to a house, like other soldiers do, and just knock on the door. But some treat these missions like full-fledged combat operations and start kicking things in with guns drawn, and then you get what happens next."

Coulthart's voiceover continues: "The officer's son -- thinking the soldiers are thieves -- goes to the roof of the house and fires into the air to scare them away." The response from U.S. soldiers: "We've got a shooter on the roof!" followed by a hail of bullets loosed at the house.

The next shot -- of film, that is -- shows Abbas, a clearly unarmed, middle-aged, balding man in pajamas, hands above his head, trembling as he stands across from at least a half-dozen U.S. soldiers whose M-16s are trained on him. "Inside the house, the officer surrenders, but he doesn't understand what the Americans are saying -- and they don't have a translator," Coulthart explains. Abbas repeats the only English he appears to know -- "Welcome! Welcome!" -- over and over again, keeping his hands far above his head as the Fourth Infantry Division soldiers handle the situation in a way almost exactly the opposite of how the Third Cav troops acted in similar circumstances. The Fourth Infantry soldiers' manner foreshadows the images at Abu Ghraib that the world would see months later.

"Want me to shoot him in the leg?" one soldier yells. "I might shoot you!" another growls at Abbas. As Abbas stands motionless in the doorway between his kitchen and the next room, one soldier shouts, "He's trying to draw us in there!" Another solider half mutters, half yells, "I don't give a shit, I'm gonna shoot, I'm gonna shoot, I'm gonna shoot!" while another hollers, "I can shoot him in the leg!"

"Get the fuck over here, get the fuck over here," shouts another, while the previous soldier repeats his desire to shoot Abbas in the leg, adding that someone should also "shoot him in the foot."

Abbas steps away from the doorway and moves his back to the wall. "The Iraqi officer, thinking he's about to die," Coulthart's voiceover resumes, "can now be heard praying." The American response is far from ecumenical, with one soldier yelling, "Who the fuck are you talking to? Who the fuck are you talking to? Shut the fuck up! Shut the fuck up!" The soldier then grabs the man's pajama top and hurls him across the room into the hands of another soldier, who in turn hurls him into a chair that goes flying as the Iraqi sprawls onto the floor. One soldier begins to kick Abbas, who, though on his back, has his hands in the air again, repeating, "Welcome! Welcome!" Three soldiers put their gun barrels in his face, with one solider yelling repeatedly, "Shoot him!" Another asks, "Who's shooting?" when he hears gunfire from the roof, and then yells, "Bullshit" at the prone Abbas, who continues to repeat, "Welcome!"

The next sequence shows the capture of Abbas's adult son, who had shot the gun off on the roof; as he's being restrained, a soldier's voice barks menacingly, "Take the camera off him." The film then resumes with a shot of two women -- apparently Abbas's wife and daughter -- kneeling on the ground at gunpoint, their hands on their heads, their faces pictures of anger and humiliation.

The final shot shows the former general. Though fleeting, it is, perhaps, the most disturbing sequence of the film, given that in his previous appearance Abbas was terrified but physically unharmed. Now, his arms are restrained behind his back. His face is battered and bruised. His left eye is beginning to swell shut. The front of his shirt is stained with blood, and a stream of snot and blood dangles from his left nostril.

"No one here was killed," Coulthart's voice resumes. "But it's raids like this that can only fuel the resentment against Coalition forces."

Speaking from Australia, Coulthart doesn't entirely fault the soldiers for their initial reaction to gunfire from the roof: "One could reasonably, though incorrectly, conclude that one was being fired on, and it makes perfect sense to fire back if that's what you think." But, he says, it again raises the question of who gave the order for the squad to apprehend the general in the way it did -- especially without a translator -- given the obvious potential for creating an unnecessarily inflammatory situation. "People don't seem to realize the incalculable damage something like this causes," he says. "You can see on the face of the young woman that her heart and mind are gone forever to the Americans. When we first saw this footage, the first reaction of our Iraqi fixers was absolute anger -- I can only begin to guess what the reaction is to the scenes from Abu Ghraib." "

"U.S. ordered Britain to attack Iran



Baghdad, Iraq, Jun. 30 (UPI) -- A report released Wednesday said the United States ordered British troops to attack Iranian forces that ventured into Iraq last July.

The incident began when Revolutionary Guards pushed about a half mile into Iraq to the north and east of Basra in an apparent attempt to reoccupy territory they claimed belonged to Iran, The Telegraph reported.

Lt.-Gen. Ricardo Sanchez then ordered the British to prepare to send in several thousand troops to attack the Revolutionary Guard positions.

The Revolutionary Guard Corps has 125,000 soldiers, making it 25 percent larger than the entire British Army.

The Iran-Iraq incident lasted about a week and was resolved by a telephone conversation between British Foreign Secretary Jack Straw and his Iranian counterpart Kamal Kharrazi, British officials said."
======================SNIP===========================

Read 1984...it all starts to make sense.

"By Lawrence Carrel
June 29, 2004

THERE'S A SNAFU at WaMu.
Shares of Washington Mutual (WM) fell 7% to $41.31 Tuesday after the big savings and loan slashed its earnings guidance for the full year. The Seattle-based financial-services company blamed its weak outlook on the rising mortgage rates that are wreaking havoc on its home-lending business. The stock fell as much as 11% intraday.

"This shouldn't come as a surprise," says Jeff Rulis, an analyst at D.A. Davidson & Co., an institutional brokerage in Lake Oswego, Ore. "The writing was on the wall. This is their fundamental business operation. The fact the stock is getting cracked today is really a long time coming."

Late Monday, WaMu lowered its 2004 earnings forecast to between $3 and $3.60 a share, down from previous guidance of $4.35 a share. The Thomson First Call consensus estimate called for a profit of $4.24 a share for the year. In 2003, the company earned $4.21 a share.

WaMu is the country's No. 3 mortgage lender. In 2003, 34% of its earnings came from making loans to homeowners. Yet over the past year, the rate on the average 30-year fixed mortgage has climbed more than a percentage point to 6.25%, a development that has put a damper on the lucrative refinancing boom. Mortgage rates are likely to go even higher once the Federal Reserve starts boosting its target on the federal-funds rate, which currently sits at a 45-year low of 1%. The Fed's first rate hike in four years is widely expected to be announced on Wednesday.

By year's end, WaMu expects the fed-funds rate to sit between 0.75 and 1.25 percentage points higher than where it is now. The company projects the yield on the 10-year Treasury to climb as high as 5% by the end of 2004. Based on those assumptions, full-year results for its mortgage-banking business will come in between a net loss of 15 cents a share and a profit of 35 cents. Last year, WaMu's mortgage business posted a profit of $1.44 a share.

In anticipation of higher rates — and the business slowdown that accompanies them — WaMu began last year closing facilities and reducing staff in a bid to reduce costs at its mortgage operation. However, the company said the moves weren't enough to offset the home-lending slump. The company's total number of loans originated is down, and the shift to adjustable-rate mortgages from fixed-rate loans has also hurt profits. "

===============SNIP-----------------
( Raises Hand...) Uh, teacher, this is not hard to understand once you realize this economy is in a race to the bottom. Winston Smith from 1984 is alive and well and writing the financial news for the major media, to conform with Big Brother's party line. Problem is, it eventually runs headlong into the facts...i.e. that the economy is headed so far into the dumpster...it needs to make friends with old coffee grounds.

"It's hardly a secret that Federal Reserve bankers will raise the federal funds rate from 1 percent when they meet for two days beginning today. But the consequences of such a move are as inscrutable as an Alan Greenspan sentence.
"We seem to be on track, but as a golfer would say, it's not a 'gimme' putt," Greenspan recently told U.S. senators prior to his confirmation to a fifth four-year term as Fed chairman, suggesting that it will be possible to raise rates and maintain economic growth without setting off inflation.

For months, Greenspan and other Fed governors have promised that after four years of cutting rates, a period of "measured" increases is about to start. The first quarter of a percentage point hike is widely expected Wednesday.

Fed Warnings by Design
Reader Tools
E-Mail Article

Printer Version

Related Stories

Talkback

Author Search

The warnings have come by design, Fed watchers say, noting that when the central bank moved to increase its key overnight lending rate 10 years ago, financial calamity ensued.
The 1994 rate increase was unexpected and aggressive, shocking the global financial markets and triggering a near-recession in the United States, the bankruptcy of Orange County, Calif., the collapse of the U.S. mortgage market and the peso crisis in Mexico as investors flocked to the U.S. dollar.

What happened in 1994 is "foremost in the minds of Fed policy-makers trying to avoid the market turbulence" that followed the first in what turned out to be a seven-step tightening, observed Tom Schlesinger, director of Financial Market Center, a research center that tracks the Fed.
"That was a pretty painful experience," said Wells Fargo Co. vice president and chief economist Sung Won Sohn. "We were all caught with our pants down."

Doubling the Key Rate
Consumers had the same feeling. The Fed doubled its key rate from 3 percent to 6 percent in 12 months. The prime rate commercial banks charge their major customers rose from 6 percent to 8.8 percent in 1995; conventional, 30-year mortgage rates rose from 7.2 percent to 7.9 percent; and rates for four-year car loans rose from 8.1 to 9.6 percent.

By 1995, the Fed action cost the average American household $547 to $755, according to Schlesinger's calculations.
"This time around, they are trying to do the opposite," Sohn said of Fed policy-makers. "They have been telling us exactly what they want to do."

Federal Reserve governors have said they would prefer raising the federal funds rate, the rate banks charge each other for overnight loans, closer to 3 percent. Banks quickly pass the cost of that borrowing on to consumers and businesses by raising interest on mortgages, business, personal and car loans.

Managing Household and Business Debt

That raises the difficulty of managing household and business debt, which has sharply increased with record refinancing over the past three years, and raises the risk of an economic slowdown.
Interest rates have been the lowest in 40 years, dropping mortgage rates below 5 percent, pushing business loan rates to record lows, and allowing auto dealers to offer zero-percent financing for new cars."
=================SNIP=====================

The recent "ECONOMIC BIG LIE" is that the economy is doing great!

I defy readers to go to places where hard working middle class people collect (like unemployment offices) and raise this notion that the economy is doing great.

Please allow five minutes for the belly laughs and curses to subside before you make your follow-up comment.

"Ashcroft: Tougher
Patriot Act needed
Attorney general requesting additional anti-terror tools

© 2004 WorldNetDaily.com

Saying the Patriot Act has helped prevent further terrorist attacks on America, Attorney General John Ashcroft yesterday called for even tougher law-enforcement tools.

In Tampa, Fla., Ashcroft reissued a warning that terrorists intend to attack the U.S. and that the upcoming Fourth of July holiday and political conventions should be considered prime targets.

"We are a nation at war," Ashcroft said. "There are times when 9-11 may seem like a distant memory, but it is not. Al-Qaida wants to hit us and hit us hard."
AND MORE FROM THE ARTICLE

"Ashcroft said the nation is entering a "season of symbolic events" that might become terrorist targets. While not wanting the public to be fearful and not enjoy the upcoming holiday, he urged people to be vigilant.

His warnings, similar to ones issued in late May, followed a visit in Tampa to an anti-terrorism group meeting at the Port of Tampa, considered by many law-enforcement officials to be one of Florida's prime targets for a possible attack.

The attorney general's visit to the Tampa Anti-Terrorism Advisory Council, a group of local and federal law-enforcement officials, was part pep talk and part lobbying effort for additional anti-terror tools.

He said the changes made by the Patriot Act in the years since the Sept. 11, 2001, attacks gave government agencies the ability to share information, but investigators still need additional powers."

AND MORE

"Ashcroft argued that law enforcement needs more powers, not fewer. Among those he called for are the power for investigators to subpoena business records in terrorism investigations on their own rather than through a grand jury and a federal death penalty for some terrorism attacks in which people are killed.

Ashcroft is also asking Congress to allow judges to impose the death penalty for those convicted of terrorist activities that do not now have death penalty specifications. "



What...the "Real Slim" Cheney booed? Say it ain't so, Joe.

"NEW YORK -- Vice President Dick Cheney was on hand for Tuesday's sell-out game between the Yankees and Red Sox in New York.

But the VP probably didn't win any votes in New England as he donned a Yankees baseball hat.

Cheney visited both clubhouses after batting practice and watched part of the game from the box of Yankees owner George Steinbrenner.

He also spent time in first-row seat next to the Yankees dugout, where he sat between New York Gov. George Pataki and former New York City Mayor Rudolph Giuliani.

Cheney was booed when he was shown on the right-field videoboard during the seventh-inning stretch."

"North Canton mayor files suit over attacks by anonymous critic
Wednesday, June 30, 2004 By KELLI YOUNG Repository staff writer

Repository / Bob Rossiter
FAKE LETTER. North Canton Mayor Tom Rice and his wife, Jennifer, have filed suit over a letter mailed to some city residents. The letter mimics a real letter that Rice sent out for his annual fund-raising picnic. The false letter includes a number of unflattering statements, including these excerpts. "This is just another example of the vicious personal and political attacks that I've been enduring for quite some time from political adversaries," Rice said.


NORTH CANTON —— Tom Rice's home address was typed neatly on the top left corner of the envelope.

The letter inside had a standard "Mayor Tom Rice" heading. Its format followed previous invitations to his annual family picnic fund-raisers.

But the wording didn't seem quite right to Councilman Daniel "Jeff" Peters.

The letter read, "With your support, I'll beat this investigation ... that a few hundred disgruntled people are promoting." "

"By KELLI YOUNG Repository staff writer

Repository / Bob Rossiter
FAKE LETTER. North Canton Mayor Tom Rice and his wife, Jennifer, have filed suit over a letter mailed to some city residents. The letter mimics a real letter that Rice sent out for his annual fund-raising picnic. The false letter includes a number of unflattering statements, including these excerpts. "This is just another example of the vicious personal and political attacks that I've been enduring for quite some time from political adversaries," Rice said.




NORTH CANTON —— Tom Rice's home address was typed neatly on the top left corner of the envelope.

The letter inside had a standard "Mayor Tom Rice" heading. Its format followed previous invitations to his annual family picnic fund-raisers.

But the wording didn't seem quite right to Councilman Daniel "Jeff" Peters.

The letter read, "With your support, I'll beat this investigation ... that a few hundred disgruntled people are promoting."

"If you use a corporate check, make it appear to be for my company's services. If you have a family member that is a felon and is looking for work, please contact me at my home and we'll 'negotiate' a city job for him/her."

Peters said, "I had never received a fund-raising letter from anybody before, but when I got to the second paragraph and there was a curse word, there I said, 'Wait a minute.' I looked again at the envelope, there was his return address and everything looked legitimate."

But it wasn't. Peters quickly took the letter to City Hall.

The bogus letter, which is postmarked from Canton, was delivered to an unknown number of people — several of which have been involved in city government at one time — around June 14. It mimics a real letter that Rice has sent for his annual picnic, which is set for tonight at the North Canton Civic Center.

"This is just another example of the vicious personal and political attacks that I've been enduring for quite some time from political adversaries," Rice said.

The mayor was especially upset by the letter's last line that reads, "Paid for by the Tom Rice Campaign Committee, with funds my wife stole."

Rice is so upset, that his lawyer, Lee E. Plakas, filed a lawsuit in Stark County Common Pleas Court late Tuesday saying the letter damages the reputation of Rice and his wife, Jennifer.

"When they start attacking my wife and family, they've crossed the line," Rice said. "We are going to start holding these people accountable for their vicious personal attacks. There's no place for it in this community, and it needs to stop."

Although the letter's last sentence is the only one mentioned in the lawsuit, Plakas said the lawsuit isn't limited only to that line.

The lawsuit, which has been assigned to Judge John G. Haas, doesn't name a specific person as the defendant. "
========snip==================
How dare people try to be anonymous (insert sarcastic tone here).

Good luck trying to get 50 grand from a no-name defendant....


"O'Reilly's `No-Spin' Control Prompts Guest to Cry Foul"

Wednesday, June 30, 2004 By Howard Kurtz The Washington Post
WASHINGTON--When he appeared on Bill O'Reilly's Fox News Channel show last week, Georgetown law professor David Cole was impressed that the hard-charging host played, as part of his opening commentary, ``a balanced sound bite'' from the chairman of the 9/11 commission.


Cole was less impressed when an aggravated O'Reilly stopped the taping of ``The O'Reilly Factor'' and killed the sound bite. And when Cole brought up the incident during his interview, he says, O'Reilly ``exploded,'' called him an SOB and declared he would never be invited back.


O'Reilly says a left-wing academic is using a minor staff mistake to try to discredit the program. ``We're trying to be fair,'' he says. ``We're trying to give the other point of view so people can see who has the stronger argument. It's really depressing that the discourse has sunk to this level.''


The heated words--which were edited out of the program seen by viewers--involved O'Reilly's criticism of the New York Times and its coverage of the controversy over whether there were links between Saddam Hussein and al-Qaida.


In kicking off what he called ``no-spin coverage'' of the issue, O'Reilly began the show by saying that ``the Times and other newspapers have been under heavy fire for their misleading headlines, basically saying there was no link'' between Iraq and al-Qaida.


As Cole listened from Washington, the program played a clip of commission chairman Thomas Kean saying: ``There is no evidence that we can find whatsoever that Iraq or Saddam Hussein participated in any way in attacks on the United States--in other words, on 9/11. What we do say, however, is there were contacts between Iraq and Saddam Hussein, excuse me, al-Qaida.''


O'Reilly complained that this was the wrong sound bite. In retaping the commentary, he paraphrased one of Kean's points but not the other: ``Governor Thomas Kean says definitely there was a connection between Saddam and al-Qaida. And he's the 9/11 investigative chief, but that's not enough for the Times.''


``I was sort of astonished he would do it so brazenly in front of guests,'' says Cole, an activist attorney who has challenged the USA Patriot Act in court.


O'Reilly calls ``totally absurd'' the suggestion that he cut the sound bite ``because it didn't fit my thesis.'' A producer had simply selected a clip that wasn't right for the segment, he says.


But Cole says: ``Here he is castigating the New York Times for misleading its readers, and he was misleading his viewers. I wish the show had been live because I'd love for his viewers to see what he was up to.''


What viewers saw was a lively debate among O'Reilly, Cole and Mark Jacobson, an Ohio State instructor who helped shape the Pentagon's policy on Guantanamo Bay prisoners. The only clue that there was a blowup at the end of the interview--when Cole was asked to leave--is that O'Reilly didn't thank his guests, ending the segment instead with a closing comment.


``We make mistakes because we bring in people who are trying to cause trouble,'' he says of Cole. ``I thought he was a rational person.''


Cole was just getting started. He discussed the matter on the Air America radio show of the commentator's most vocal critic, Al Franken. He also submitted an op-ed piece about the incident to several news organizations, including The Washington Post, and still hopes it will be published.


O'Reilly sees this as part of ``a pretty well organized campaign'' on the left to monitor his television and radio shows. He cited an appearance on ``The O'Reilly Factor'' last week by John Podesta, former chief of staff in the Clinton White House, who now heads a liberal think tank called the Center for American Progress.


Podesta complained that ``you compare Bill Moyers to Mao Tse-tung. You say that's a joke. You compare Al Franken to Joseph Goebbels, you know, the Nazi propagandist.''


``That was Michael Moore, by the way,'' said O'Reilly, adding that such comments were often satirical. ``I said that Michael Moore is a propagandist and so is Joseph Goebbels. And then I explained what propaganda is.''


``It's a two-way street here, buddy,'' Podesta said at one point. ``You do this all the time as well, you label people, you smear people.''


O'Reilly also cites what he calls a false claim by Moore, in publicizing his film ``Fahrenheit 9/11,'' that O'Reilly had ``banned'' him after a contentious interview. The host insists that is not the case and typical of his liberal detractors.


``They're trying to say that we're liars,'' says O'Reilly. ``If you can't beat 'em, slime 'em.'' "
===================SNIP---------------------
Hmmmmmmmmmmmm

The United States is planning a massive show of force in the Pacific Ocean near China, reportedly to warn Beijing against using force toward Taiwan.

The exercise, codenamed Operation Summer Pulse 04, is expected to bring seven aircraft carrier strike groups, or CSGs, to waters a safe distance off the Chinese coastline -- but within striking distance -- after mid-July, The Straits Times reported Wednesday.

This will be the first time in U.S. naval history for seven of the navy's 12 CSGs to be sent to one region.

According to a Department of Defense statement, Summer Pulse is to test the U.S. Navy's combat power and readiness in time of crisis.

But sources in Beijing said China views itself as the target audience for Summer Pulse, a suspicion reinforced by reports that Taiwanese forces will join in.

Given Beijing's repeated warnings that it will use force if necessary to stop Taiwanese independence, the U.S. needs to send Beijing a message, the Times reported.



Byron York, White House correspondent of the National Review (who wrote "The Torture Debate" article on National Review), on CSpan's call-in show, defending the abusive tactics used as Abu Ghraib, WORK! It was a transparent attempt to justify torture and abuse by lackeys of the administration.

"Internet Exploder will harm your machine


By Tamlin Magee: Wednesday 30 June 2004, 13:54

THE US GOVERNMENT has sent out a warning out to internet users through its Computer Emergency Readiness Team (US-CERT), pleading users to stop using Microsoft's Internet Explorer.
Following a malware attack last week which targeted a known flaw in IE, like so many other attacks, the US-CERT recommended using alternative browsers thanks to their increased security. Microsoft is hurriedly trying to increase IE's security with the Windows XP Service Pack 2, but it's not fast enough for many.

In a vulnerability note released by US-CERT, it says "there are a number of significant vulnerabilities in technologies relating to the IE domain" and that "it is possible to reduce exposure to these vulnerabilities by using a different web browser." Well, they're right.

The latest "extremely critical" IE bug has still not been patched by Microsoft. "

"Published: June 30, 2004

While piously declaring its determination to unearth the truth about Abu Ghraib, the Bush administration has spent nearly two months obstructing investigations by the Army and members of Congress. It has dragged out the Army's inquiry, withheld crucial government documents from a Senate committee and stonewalled senators over dozens of Red Cross reports that document the horrible mistreatment of Iraqis at American military prisons. Even last week's document dump from the White House, which included those cynical legal road maps around treaties and laws against torturing prisoners, seemed part of this stonewalling campaign. Nothing in those hundreds of pages explained what orders had been issued to the military and C.I.A. jailers in Iraq, and by whom."
==================SNIP--------------------------------
We MUST NOT FORGET that an administration that can have people abused in Iraq, and defends their right to make secret arrests and secret detentions of US citizens,
could just as easily do those things to US....to the people....to citizens of the USA.



"The lead article in Sunday's New York Times is a backhanded defense of torture given by officials within the Bush administration. Consisting largely of citations from unnamed "current and former government officials," the article—"Aids Say Memo Backed Coercion for Qaeda Cases," by David Johnston and James Risen—implicitly presents a justification for torture as a necessary tool in the so-called "war on terrorism."

The article relates to a memo prepared by the Justice Department in August 2002 that provided a legal interpretation of an American anti-torture law passed in accordance with the International Convention Against Torture. The memo essentially concocted a legal justification for the use of torture. It outlined an extremely narrow interpretation of torture that allowed for a wide range of methods banned by international anti-torture conventions. It also outlined a number of legal justifications—including the supposedly unlimited war-time powers of the president as commander-in-chief—to disregard even these limits (see "Washington Post publishes memo implicating White House in torture of prisoners").

After the memo was leaked to the press earlier this month, the Bush administration felt obliged to publicly repudiate it. It is currently being redrafted, and administration officials have attempted to downplay its significance. Officials have declared that the memo had no practical impact on interrogation techniques, and Bush himself made a direct statement denying ever authorizing or condoning the use of torture.

These public denials have been made for both political and legal reasons. On the one hand, the administration is aware of the widespread revulsion against such techniques both internationally and within the US. On the other hand, administration officials are conscious of the possibility that they could be tried for war crimes if implicated by documents linking them to the abuses uncovered at the Abu Ghraib prison in Iraq and other sites where the US is holding and interrogating prisoners."

"Bush Can Hold U.S. Citizens Without Trial

Monday June 28, 2004 3:46 PM


By ANNE GEARAN

Associated Press Writer

WASHINGTON (AP) - The Supreme Court ruled narrowly Monday that Congress gave President Bush the power to hold an American citizen without charges or trial, but said the detainee can challenge his treatment in court.

The 6-3 ruling sided with the administration on an important legal point raised in the war on terrorism. At the same time, it left unanswered other hard questions raised by the case of Yaser Esam Hamdi, who has been detained more than two years and who was only recently allowed to see a lawyer.

The administration had fought any suggestion that Hamdi or another U.S.-born terrorism suspect could go to court, saying that such a legal fight posed a threat to the president's power to wage war as he sees fit.

``We have no reason to doubt that courts, faced with these sensitive matters, will pay proper heed both to the matters of national security that might arise in an individual case and to the constitutional limitations safeguarding essential liberties that remain vibrant even in times of security concerns,'' Justice Sandra Day O'Connor wrote for the court.

O'Connor said that Hamdi ``unquestionably has the right to access to counsel.''

The court threw out a lower court ruling that supported the government's position fully, and Hamdi's case now returns to a lower court.

The careful opinion seemed deferential to the White House, but did not give the president everything he wanted.

The ruling is the largest test so far of executive power in the post-Sept. 11 assault on terrorism.

The court has yet to rule in the similar case of American-born detainee Jose Padilla and in another case testing the legal rights of detainees held as enemy combatants at a U.S. military prison facility at Guantanamo Bay, Cuba.

O'Connor said the court has ``made clear that a state of war is not a blank check for the president when it comes to the rights of the nation's citizens.''

She was joined by Chief Justice William H. Rehnquist and justices Stephen Breyer and Anthony Kennedy in her view that Congress had authorized detentions such as Hamdi's in what she called very limited circumstances.

Congress voted shortly after the Sept. 11 attacks to give the president significant authority to pursue terrorists, but Hamdi's lawyers said that authority did not extend to the indefinite detention of an American citizen without charges or trial.

Two other justices, David H. Souter and Ruth Bader Ginsburg, would have gone further and declared Hamdi's detention improper. Still, they joined O'Connor and the others to say that Hamdi, and by extension others who may be in his position, are entitled to their day in court.

Hamdi and Padilla are in military custody at a Navy brig in South Carolina. They have been interrogated repeatedly without lawyers present.

The Bush administration contends that as ``enemy combatants,'' the men are not entitled to the usual rights of prisoners of war set out in the Geneva Conventions. Enemy combatants are also outside the constitutional protections for ordinary criminal suspects, the government has claimed.

The administration argued that the president alone has authority to order their detention, and that courts have no business second-guessing that decision.

The case has additional resonance because of recent revelations that U.S. soldiers abused Iraqi prisoners and used harsh interrogation methods at a prison outside Baghdad. For some critics of the administration's security measures, the pictures of abuse at Abu Ghraib prison illustrated what might go wrong if the military and White House have unchecked authority over prisoners.

At oral arguments in the Padilla case in April, an administration lawyer assured the court that Americans abide by international treaties against torture, and that the president or the military would not allow even mild torture as a means to get information."
===============SNIP===========================
GUYS AND GALS...PLEASE WAKE UP TO THIS DANGER!!!!!!!!!!!!!

"Doggett, Paul cited for taxpayer voting record
Two Central Texas congressmen scored well on a taxpayer scorecard sponsored by Taxpayers for Common Sense Action, a non-partisan budget watchdog organization.


U.S. Rep. Lloyd Doggett, D-Austin, had the top voting record in Congress on cutting wasteful spending and promoting fiscal responsibility last year, scoring an 85 percent mark from the group.

U.S. Rep. Ron Paul, R-Surfside, also scored well with 50 percent. Part of his district includes Central Texas.

"Congressman Lloyd Doggett is the American taxpayer's M.V.P. -- Most Valuable Public Official," says Jill Lancelot, President of TCS Action. "Unlike most other lawmakers, Rep. Doggett has proven himself as a true leader and totally committed to slaying the runaway spending dragon. ... Most lawmakers have never met a special interest project they didn't like. However, Congressman Doggett voted consistently with the taxpayer to cut wasteful spending, and rein in out-of-control federal spending."

"Rep. Ron Paul was one of the congressmen who scored 50 percent or higher," says Keith Ashdown, vice president of policy with TCS Action. "And it's a tough scorecard, so that's a good score on our card."

TCS Action scored 20 key House votes and 18 key Senate votes from the first session of the 108th Congress. The top-scoring 17 senators and 74 representatives for the year are designated as Treasury Guardians. Representative Doggett tops that list.

The scorecard tallies votes aimed at promoting sound fiscal policy, and cutting wasteful government spending and subsidies. The votes cover a broad variety of categories.

"Members of both parties and with a broad range of political ideologies scored well on this taxpayer scorecard," Lancelot says. "With an 85 percent score, Congressman Doggett is one of the true leaders in Congress that is taking our federal budget deficit crisis seriously and is willing to work to find a solution." "
================SNIP======================

I really like Lloyd Doggett. He is EXCELLENT...I believe the best congressman on the HILL ! It's good to see him getting recognition.

Lloyd...you ROCK!

A Penny from Us All
Let's say there are three hundred million people in the USA.

A Penny from each one would be...3,000,000 .

We could really have a neat anti-Bush commercial with three million dollars.

Think about it.

"BEIJING, June 30 (Xinhuanet) -- The Shanghai No. 1 Intermediate People's Court yesterday announced verdicts for two cases involving MP3 music copyright.

It is the first time cases of this nature have been heard and addressed in the city, reported Wednesday's Shanghai Daily.

The plaintiffs in both cases won and they were awarded compensation. Judges said the verdict means music copyright recorded onto an MP3 is protected by the law in China.

In the first case, the court ordered the Beijing Central Press Union Digital Technology Co Ltd, the MP3 manufacturer, and the Anhui Culture and Audiovisual Press, the distributor, to pay 280,000 yuan (US$33,735) in compensation.

The Qibao outlet of Hymall Supermarket, the MP3 retailer, has also been ordered to pay 3,800 yuan to the plaintiff.

The money was awarded to Hong Kong-based Universal Music Limited for violating copyright.

Universal Music said that the case came about when its staff bought an MP3 at the city's Qibao outlet of Hymall in 2002.

There were 144 songs by Hong Kong pop star Jacky Cheung on the MP3.

"It was a serious violation of our interests in publishing, duplicating and selling MP3," said Zhuang Jianbing, lawyer for Universal Music.

The company sought 368,000 yuan in compensation.

The Beijing Central Press Union argued the plaintiff didn't prove the music on the MP3 came from Universal's original CD.

They denied the breach of copyright arguing the Anhui press had authorized the duplication.

Anhui press said it downloaded the songs from the Internet, so it is different from the common copyright violation by duplicating CDs directly.

The court ruled the difference between an MP3 and a CD lies in their different memory formats. Since this difference is a technical problem, it can't be used to deny the origin of songs in the two mediums."
----------------------------SNIP=========================
Hmmmmmmmmmmmmmmmm

"Medical software provider Health Communication Network (HCN) is suing medical IT firm Pro Medicus in the Federal Court of Australia for breach of copyright.

HCN claims that Pro Medicus has infringed HCN's copyright in the "Medical Director" clinical management software program.

HCN alleges that Pro Medicus reproduced a substantial part of Medical Director in Pro Medicus' recently marketed "Promed Clinical" program.

Pro Medicus said on Tuesday it had commenced proceedings against HCN on June 17 seeking a declaration that HCN's threat of copyright infringement proceedings was unjustifiable.

Pro Medicus said it would defend vigorously the legal proceedings against it."

----------------snip=================
Hey, let's everyone sue each other on copyright issues!

"By Seth Borenstein
Knight Ridder Newspapers
June 30, 2004


WASHINGTON -- In a few key areas -- electricity, the judicial system and overall security -- the Iraq that America handed back to its residents Monday is worse off than before the war began last year, according to calculations in a new General Accounting Office report released Tuesday.

The 105-page report by Congress' investigative arm offers a bleak assessment of Iraq after 14 months of U.S. military occupation. Among its findings:

• In 13 of Iraq's 18 provinces, electricity was available for fewer hours per day on average last month than before the war. Nearly 20 million of Iraq's 26 million people live in those provinces.

• Only $13.7 billion of the $58 billion allocated worldwide to rebuild Iraq has been spent, with another $10 billion about to be spent. The biggest chunk of that money has been used to run Iraq's ministry operations.

• The country's court system is more clogged than before the war, and judges are frequent targets of assassination attempts.

• The new Iraqi civil defense, police and overall security forces are suffering from mass desertions, and are poorly trained and ill-equipped.

• The number of what the now-disbanded Coalition Provisional Authority called significant insurgent attacks surged from 411 in February to 1,169 in May.

The report was released on the same day that the CPA's inspector general issued three reports that highlighted serious management difficulties at the coalition. The reports found that the CPA wasted millions of dollars at a Hilton resort hotel in Kuwait because it didn't have guidelines for who could stay there, lost track of how many employees it had in Iraq and didn't track reconstruction projects funded by international donors to ensure they didn't duplicate U.S. projects.

Both the GAO report and the CPA report said that the CPA was seriously understaffed for the gargantuan task of rebuilding Iraq. The GAO report suggested the agency needed three times more employees than what it had. The CPA report said the agency believed it had 1,196 employees, when it was authorized to have 2,117. But the inspector general said CPA's records were so disorganized that it couldn't verify its actual number of employees."
=====================snip==========================

KNOW WHY? Because our current administration is full of BUSHIT BULLSHIT

"US moves to recall 6000 former troops

ANDREW WOODCOCK


THE United States army has raised the spectre of conscription by moving to recall nearly 6000 former soldiers to active service to help maintain its force levels in Iraq and Afghanistan.

The move came as UK Prime Minister Tony Blair was under continuing pressure over the British Army's involvement in Iraq, with senior churchmen challenging him over the behaviour of coalition troops.

The move is the first sizeable call-up of its kind since the 1991 Gulf War and critics say it amounts to backdoor conscription.

The US has relied on volunteer armed forces since ending the draft three decades ago during the Vietnam War."

=========SNIP==================
COMBINED WITH THIS STOP LOSS ORDER, THIS IS TOTAL BULLSHIT!

This is involuntary servitude!

Let's see how this kind of treatment affects recruitment!



How High Can They Pile It ?
To me, the situation gets crazier and crazier and no matter how much I pinch myself, it doesn't see real.

They are talking about raising the interest rate to slow down inflation...allegedly born of the "strong rebound" of the economy.

LOLOLOL.

That's like a homeless man searching through a phonebook to hire an attorney to handle his money affairs because he found a 5 month old discarded lottery ticket.

Folks, say the word "Bullshit"...now say "BUSH-IT"...
Hmmm, sounds similar doesn't it...know why?

'Cuz he and his looney advisors are full of it...and they are pressuring the major news outlet to propagate "The Big Lie" . Do you hear any of this economic rebound crap coming from the independent news sources on the web?

How about this from James Kenneth Galbraith's article in Salon ?
"But today we have news that is hard to avoid. Newly revised data are out
from that exciting, inspiring, fantastic first quarter.

Real economic growth did not accelerate to 4.4 percent from the 4.1
percent pace of the fourth quarter of 2003, as first thought. Instead,
the growth rate fell, to 3.9 percent. Meanwhile, inflation rose faster
than predicted. The inflation rate was 3.5 percent for gross domestic
purchases, as opposed to the previously estimated 3.3 percent. The chain
price deflator (a commonly used measure of inflation) was up to 2.9
percent from 2.6 percent, and core inflation (excluding food and energy)
was up to 2 percent from 1.7 percent.

Forecasters were caught flatfooted by these revisions. They had expected
the growth rate to be unchanged at 4.4 percent -- not rising inflation.

Why is this happening? The most important reason is the effect of
increasing demand on imports. Imports came in high, partly as an
enduring consequence of outsourcing and the loss of domestic
competitiveness during the Bush slump. With a falling dollar and a
rising price for fuel, imports are also more expensive, putting a double
whammy on the trade deficit.

Moreover, it was spending on nondurable goods (including gas) that was
up -- by almost 7 percent -- while spending on durable goods actually
declined. This is not a good sign.

Why the surprise? It lies partly in the incurable optimism of members of
the business press. They want growth and rising markets. They believe in
the psychological power of their own voices. But they have no underlying
theory beyond the idea that psychology matters and that optimism leads
to growth. Doubters therefore get squelched. Our voices are dissonant,
and our arguments are, well, just a bit too difficult. But when bad
things happen, we are not surprised.

What have the effects been on working families? We already knew that
real wages have fallen so far in 2004, which is another way of saying
that consumer price inflation has outpaced average wage growth. Sen.
John Kerry made this point accurately the other day -- and got attacked
for it in the Washington Post, which then had to print a correction.
It
read in part: "We were wrong and Mr. Kerry was right: Hourly wages for
non-supervisory workers rose 2.2 percent, while the consumer price index
rose 3.1 percent."

Will we make up for this in the second quarter, giving Karl Rove his
perfectly timed election boom? Six months ago, I'd have said yes. Now,
though, one can't be sure. I'd been figuring on large tax refunds and an
"echo" in military spending as the Pentagon restocked its munitions one
year after the start of the Iraq war. Are these happening? I don't know.
There are few indicators from the second quarter yet. Housing appears
strong -- everyone wants to beat rising mortgage rates. But
manufacturing orders are down for two months in a row.

Meanwhile, all indications are that the Federal Reserve will start
raising interest rates this week. Don't take that too seriously,
however: It could still be bluff. In the late 1990s, for years on end,
Fed chairman Alan Greenspan
signaled that interest
rates would soon rise. Yet in meeting after meeting of the Federal Open
Market Committee, they did not. (It was Greenspan's finest hour.)

The economic weakness now showing up might persuade him to hold off for
six more weeks. The rising inflation rate might, on the other hand,
persuade him to raise rates more aggressively. Inflation is still low,
but it's not hypothetical any longer.

If Greenspan raises rates, what does he expect the move will actually
accomplish? Most who comment on this topic treat rising interest rates
as a necessary, inevitable, irresistible reaction to rising prices. The
motivation and the mechanism are beyond the scope of an intelligent
question. And so the press does not ever ask what the exact link from
rising interest rates to inflation control might be.

For members of the Federal Reserve, which meets in private, there is no
similar excuse. They know. They know that the only reason to raise
interest rates is to slow down the economic growth rate and so to
increase unemployment. Their theory -- the only theory they've got --
holds that rising inflation is a consequence of labor markets that are
too tight, of unemployment rates that are too low, of wages rising
faster than prices and rising real wages squeezing real profits.

But wait. We know this is not the case. We are still short well over 1
million jobs compared with where we were four years back. We are still
at least 5 million jobs short of what we should have. And while
productivity is rising, real wages are falling. Whatever is pushing up
prices, in other words, it isn't wages. The only thing in full boom
right now is corporate profits -- up a stunning 40 percent over the past
year.

The inflation the United States is experiencing isn't demand-driven.
It's a product of the war, oil price uncertainty and monopolistic
manipulations in sectors like healthcare.

But Team Greenspan and Team Bush don't care. Their only solution to the
inflation problem is to squeeze working families so hard that they don't
have money to spend on anything else."

and, http://archive.salon.com/opinion/feature/2004/04/06/march/index_np.html
"By James K. Galbraith

April 6, 2004 |

The fit of ejaculatio praecox to which the commentariat abandoned itself when payroll job growth hit 308,000 last week was perhaps understandable, in view of the terrible frustrations it had suffered for so many, many months before. So many bright hopes and expectations. So many disappointments.

But what of the future? Do we now accept the conclusion, to which our national teenager President Bush immediately jumped, that "the economy is strong and getting stronger"?

Or can we perhaps take a minute to put matters into perspective? "
===================SNIP============================

This economy is getting stronger and recovering message is PURE BULLSHIT. You can't polish bullshit and make it marble....you can't use musk scent and make it smell good.

We are inescabably struck with the essential "bullshit" nature of what they are promoting. Why do I say it? Well, bulls eat grass. Grass has some good in it...minerals, some vitamins, etc.. The information the administration has to begin with, has some good in it...some truth and factual numbers.

Bulls digest the grass and get what good they can from it...but the product stinks.
The administration processes the information and extract the truth from it...but the product is a lie and stinks.

Thus, the administration's end product is just that, bullshit!

Archives
Monday, May 03, 2004 Tuesday, May 04, 2004 Sunday, May 09, 2004 Tuesday, May 11, 2004 Wednesday, May 12, 2004 Friday, May 14, 2004 Saturday, May 15, 2004 Sunday, May 16, 2004 Monday, May 17, 2004 Tuesday, May 18, 2004 Wednesday, May 19, 2004 Thursday, May 20, 2004 Friday, May 21, 2004 Monday, May 24, 2004 Tuesday, May 25, 2004 Wednesday, May 26, 2004 Thursday, May 27, 2004 Friday, May 28, 2004 Saturday, May 29, 2004 Sunday, May 30, 2004 Tuesday, June 01, 2004 Wednesday, June 02, 2004 Thursday, June 03, 2004 Friday, June 04, 2004 Saturday, June 05, 2004 Sunday, June 06, 2004 Monday, June 07, 2004 Tuesday, June 08, 2004 Wednesday, June 09, 2004 Thursday, June 10, 2004 Friday, June 11, 2004 Sunday, June 13, 2004 Monday, June 14, 2004 Wednesday, June 16, 2004 Thursday, June 17, 2004 Friday, June 18, 2004 Sunday, June 20, 2004 Monday, June 21, 2004 Tuesday, June 22, 2004 Wednesday, June 23, 2004 Thursday, June 24, 2004 Friday, June 25, 2004 Saturday, June 26, 2004 Sunday, June 27, 2004 Tuesday, June 29, 2004 Wednesday, June 30, 2004 Thursday, July 01, 2004 Friday, July 02, 2004 Saturday, July 03, 2004 Sunday, July 04, 2004 Monday, July 05, 2004 Tuesday, July 06, 2004 Wednesday, July 07, 2004 Thursday, July 08, 2004 Friday, July 09, 2004 Saturday, July 10, 2004 Sunday, July 11, 2004 Monday, July 12, 2004 Tuesday, July 13, 2004 Wednesday, July 14, 2004 Thursday, July 15, 2004 Friday, July 16, 2004 Saturday, July 17, 2004 Sunday, July 18, 2004 Monday, July 19, 2004 Tuesday, July 20, 2004 Wednesday, July 21, 2004 Friday, July 23, 2004 Friday, July 30, 2004 Monday, August 02, 2004 Tuesday, August 03, 2004 Wednesday, August 04, 2004 Thursday, August 05, 2004 Friday, August 06, 2004 Saturday, August 07, 2004 Sunday, August 08, 2004 Tuesday, August 10, 2004 Wednesday, August 11, 2004 Thursday, August 12, 2004 Friday, August 13, 2004 Saturday, August 14, 2004 Sunday, August 15, 2004 Monday, August 16, 2004 Tuesday, August 17, 2004 Friday, August 20, 2004 Saturday, August 21, 2004 Tuesday, August 24, 2004 Wednesday, August 25, 2004 Thursday, August 26, 2004 Friday, August 27, 2004 Sunday, August 29, 2004 Monday, August 30, 2004 Wednesday, September 01, 2004 Thursday, September 02, 2004 Friday, September 03, 2004 Saturday, September 04, 2004 Sunday, September 05, 2004 Monday, September 06, 2004 Tuesday, September 07, 2004 Wednesday, September 08, 2004 Thursday, September 09, 2004 Friday, September 10, 2004 Saturday, September 11, 2004 Sunday, September 12, 2004 Monday, September 13, 2004 Tuesday, September 14, 2004 Wednesday, September 15, 2004 Friday, September 17, 2004 Saturday, September 18, 2004 Sunday, September 19, 2004 Tuesday, September 21, 2004 Wednesday, September 22, 2004 Thursday, September 23, 2004 Friday, September 24, 2004 Saturday, September 25, 2004 Monday, September 27, 2004 Tuesday, September 28, 2004 Wednesday, September 29, 2004 Thursday, September 30, 2004 Friday, October 01, 2004 Saturday, October 02, 2004 Sunday, October 03, 2004 Monday, October 04, 2004 Tuesday, October 05, 2004 Wednesday, October 06, 2004 Thursday, October 07, 2004 Friday, October 08, 2004 Saturday, October 09, 2004 Sunday, October 10, 2004 Tuesday, October 12, 2004 Wednesday, October 13, 2004 Thursday, October 14, 2004 Friday, October 15, 2004 Saturday, October 16, 2004 Sunday, October 17, 2004 Monday, October 18, 2004 Tuesday, October 19, 2004 Wednesday, October 20, 2004 Thursday, October 21, 2004 Friday, October 22, 2004 Saturday, October 23, 2004 Sunday, October 24, 2004 Monday, October 25, 2004 Tuesday, October 26, 2004 Wednesday, October 27, 2004 Thursday, October 28, 2004 Friday, October 29, 2004 Saturday, October 30, 2004 Sunday, October 31, 2004 Monday, November 01, 2004 Tuesday, November 02, 2004 Wednesday, November 03, 2004 Thursday, November 04, 2004 Friday, November 05, 2004 Saturday, November 06, 2004 Sunday, November 07, 2004 Monday, November 08, 2004 Tuesday, November 09, 2004 Wednesday, November 10, 2004 Thursday, November 11, 2004 Friday, November 12, 2004 Saturday, November 13, 2004 Sunday, November 14, 2004 Monday, November 15, 2004 Tuesday, November 16, 2004 Wednesday, November 17, 2004 Thursday, November 18, 2004 Friday, November 19, 2004 Saturday, November 20, 2004 Sunday, November 21, 2004 Monday, November 22, 2004 Thursday, November 25, 2004 Friday, November 26, 2004 Saturday, November 27, 2004 Sunday, November 28, 2004 Tuesday, November 30, 2004 Wednesday, December 01, 2004 Thursday, December 02, 2004 Friday, December 03, 2004 Saturday, December 04, 2004 Tuesday, December 07, 2004 Wednesday, December 08, 2004 Thursday, December 09, 2004 Friday, December 10, 2004 Saturday, December 11, 2004 Sunday, December 12, 2004 Monday, December 13, 2004 Tuesday, December 14, 2004 Wednesday, December 15, 2004 Thursday, December 16, 2004 Friday, December 17, 2004 Sunday, December 19, 2004 Monday, December 20, 2004 Friday, December 24, 2004 Saturday, December 25, 2004 Sunday, December 26, 2004 Wednesday, December 29, 2004 Thursday, December 30, 2004 Friday, December 31, 2004 Monday, January 03, 2005 Wednesday, January 05, 2005 Thursday, January 06, 2005 Saturday, January 08, 2005 Sunday, January 09, 2005 Tuesday, January 11, 2005 Wednesday, January 12, 2005 Thursday, January 13, 2005 Saturday, January 15, 2005 Wednesday, January 19, 2005 Friday, January 21, 2005 Saturday, January 22, 2005 Sunday, January 23, 2005 Monday, January 24, 2005 Wednesday, January 26, 2005 Thursday, January 27, 2005 Friday, January 28, 2005 Saturday, January 29, 2005 Monday, January 31, 2005 Thursday, February 03, 2005 Friday, February 04, 2005 Saturday, February 05, 2005 Sunday, February 06, 2005 Monday, February 07, 2005 Tuesday, February 08, 2005 Wednesday, February 09, 2005 Thursday, February 10, 2005 Friday, February 11, 2005 Saturday, February 12, 2005 Sunday, February 13, 2005 Tuesday, February 15, 2005 Thursday, February 17, 2005 Saturday, February 19, 2005 Sunday, February 20, 2005 Wednesday, February 23, 2005 Saturday, February 26, 2005 Sunday, February 27, 2005 Monday, February 28, 2005 Wednesday, March 02, 2005 Thursday, March 03, 2005 Sunday, March 06, 2005 Tuesday, March 08, 2005 Wednesday, March 09, 2005 Thursday, March 10, 2005 Friday, March 11, 2005 Saturday, March 12, 2005 Sunday, March 13, 2005 Monday, March 14, 2005 Tuesday, March 15, 2005 Wednesday, March 16, 2005 Thursday, March 17, 2005 Friday, March 18, 2005 Saturday, March 19, 2005 Thursday, March 24, 2005 Friday, March 25, 2005 Saturday, March 26, 2005 Sunday, March 27, 2005 Wednesday, March 30, 2005 Thursday, March 31, 2005 Friday, April 01, 2005 Saturday, April 02, 2005 Sunday, April 03, 2005 Wednesday, April 06, 2005 Thursday, April 07, 2005 Saturday, April 09, 2005 Sunday, April 10, 2005 Monday, April 11, 2005 Thursday, April 14, 2005 Saturday, April 16, 2005 Sunday, April 17, 2005 Monday, April 18, 2005 Wednesday, April 20, 2005 Thursday, April 21, 2005 Friday, April 22, 2005 Saturday, April 23, 2005 Sunday, April 24, 2005 Tuesday, April 26, 2005 Friday, April 29, 2005 Saturday, April 30, 2005 Sunday, May 01, 2005 Monday, May 02, 2005 Tuesday, May 03, 2005 Wednesday, May 04, 2005 Thursday, May 05, 2005 Friday, May 06, 2005 Sunday, May 08, 2005 Wednesday, May 11, 2005 Thursday, May 12, 2005 Friday, May 13, 2005 Sunday, May 15, 2005 Monday, May 16, 2005 Wednesday, May 18, 2005 Thursday, May 19, 2005 Friday, May 20, 2005 Saturday, May 21, 2005 Sunday, May 22, 2005 Monday, May 23, 2005 Tuesday, May 24, 2005 Wednesday, May 25, 2005 Thursday, May 26, 2005 Friday, May 27, 2005 Saturday, May 28, 2005 Sunday, May 29, 2005 Monday, May 30, 2005 Tuesday, May 31, 2005 Wednesday, June 01, 2005 Thursday, June 02, 2005 Friday, June 03, 2005 Saturday, June 04, 2005 Sunday, June 05, 2005 Monday, June 06, 2005 Tuesday, June 07, 2005 Wednesday, June 08, 2005 Thursday, June 09, 2005 Friday, June 10, 2005 Sunday, June 12, 2005 Tuesday, June 14, 2005 Thursday, June 16, 2005 Friday, June 17, 2005 Saturday, June 18, 2005 Sunday, June 19, 2005 Monday, June 20, 2005 Tuesday, June 21, 2005 Thursday, June 23, 2005 Saturday, June 25, 2005 Sunday, June 26, 2005 Tuesday, June 28, 2005 Wednesday, June 29, 2005 Thursday, June 30, 2005 Friday, July 01, 2005 Saturday, July 02, 2005 Monday, July 04, 2005 Wednesday, July 06, 2005 Thursday, July 07, 2005 Saturday, July 09, 2005 Sunday, July 10, 2005 Friday, July 15, 2005 Sunday, July 17, 2005 Tuesday, July 19, 2005 Wednesday, July 20, 2005 Thursday, July 21, 2005 Saturday, July 23, 2005 Sunday, July 24, 2005 Tuesday, August 02, 2005 Thursday, August 04, 2005 Friday, August 05, 2005 Saturday, August 13, 2005 Wednesday, August 24, 2005 Friday, August 26, 2005 Saturday, August 27, 2005 Saturday, September 03, 2005 Wednesday, September 07, 2005 Thursday, September 08, 2005 Saturday, September 24, 2005 Wednesday, September 28, 2005 Wednesday, October 19, 2005 Thursday, October 20, 2005 Friday, October 21, 2005 Sunday, October 23, 2005 Wednesday, November 02, 2005 Monday, November 21, 2005 Wednesday, November 23, 2005 Friday, December 02, 2005 Saturday, December 10, 2005 Saturday, December 17, 2005 Sunday, December 18, 2005 Monday, December 19, 2005 Wednesday, December 21, 2005 Wednesday, January 04, 2006 Friday, January 06, 2006 Monday, January 09, 2006 Monday, January 16, 2006 Tuesday, January 17, 2006 Friday, January 20, 2006 Sunday, January 22, 2006 Saturday, January 28, 2006 Tuesday, January 31, 2006 Wednesday, February 01, 2006 Thursday, February 02, 2006 Wednesday, February 08, 2006 Thursday, February 09, 2006 Friday, February 10, 2006 Saturday, February 11, 2006 Sunday, February 12, 2006 Monday, February 13, 2006 Tuesday, February 14, 2006 Wednesday, February 15, 2006 Thursday, February 16, 2006 Saturday, February 18, 2006 Monday, February 20, 2006 Wednesday, February 22, 2006 Thursday, February 23, 2006 Sunday, March 05, 2006 Tuesday, March 07, 2006 Friday, March 24, 2006 Saturday, March 25, 2006 Wednesday, April 05, 2006 Thursday, April 06, 2006 Friday, April 07, 2006 Saturday, April 08, 2006 Tuesday, April 11, 2006 Monday, April 17, 2006 Tuesday, April 25, 2006 Thursday, April 27, 2006 Tuesday, May 09, 2006 Friday, May 12, 2006 Saturday, May 13, 2006 Sunday, May 14, 2006 Monday, May 15, 2006 Tuesday, May 16, 2006 Thursday, May 18, 2006 Friday, May 26, 2006 Sunday, May 28, 2006 Monday, May 29, 2006 Wednesday, May 31, 2006 Thursday, June 01, 2006 Sunday, June 04, 2006 Monday, June 05, 2006 Friday, June 09, 2006 Saturday, June 10, 2006 Sunday, June 11, 2006 Friday, June 16, 2006 Monday, June 19, 2006 Friday, June 23, 2006 Sunday, June 25, 2006 Tuesday, June 27, 2006 Wednesday, June 28, 2006 Friday, June 30, 2006 Sunday, July 09, 2006 Thursday, July 13, 2006 Friday, July 14, 2006 Saturday, July 15, 2006 Monday, July 17, 2006 Tuesday, July 18, 2006 Wednesday, July 19, 2006 Tuesday, July 25, 2006 Wednesday, July 26, 2006 Friday, July 28, 2006 Sunday, July 30, 2006 Monday, July 31, 2006 Thursday, August 03, 2006 Friday, August 04, 2006 Sunday, August 06, 2006 Monday, August 07, 2006 Wednesday, August 09, 2006 Thursday, August 10, 2006 Sunday, August 13, 2006 Tuesday, August 15, 2006 Thursday, August 17, 2006 Friday, August 18, 2006 Wednesday, September 06, 2006 Friday, September 08, 2006 Monday, September 11, 2006 Wednesday, September 13, 2006 Thursday, September 14, 2006 Friday, September 22, 2006 Saturday, September 23, 2006 Sunday, October 01, 2006 Tuesday, October 03, 2006 Monday, October 30, 2006 Monday, November 06, 2006 Tuesday, November 07, 2006 Sunday, November 12, 2006 Tuesday, November 21, 2006 Wednesday, November 22, 2006 Thursday, November 23, 2006 Friday, December 01, 2006 Monday, December 04, 2006 Tuesday, December 05, 2006 Thursday, December 14, 2006 Wednesday, December 20, 2006 Thursday, December 21, 2006 Friday, December 29, 2006 Wednesday, January 10, 2007 Thursday, January 11, 2007 Saturday, January 13, 2007 Monday, January 15, 2007 Wednesday, January 17, 2007 Saturday, January 20, 2007 Tuesday, January 23, 2007 Tuesday, February 20, 2007 Saturday, February 24, 2007 Sunday, February 25, 2007 Friday, March 23, 2007 Wednesday, April 04, 2007 Tuesday, April 10, 2007 Thursday, April 12, 2007 Friday, April 13, 2007 Thursday, April 19, 2007 Friday, April 20, 2007 Tuesday, April 24, 2007 Tuesday, May 08, 2007 Thursday, May 10, 2007 Friday, May 11, 2007 Monday, May 14, 2007 Tuesday, May 15, 2007 Sunday, May 20, 2007 Monday, May 21, 2007 Tuesday, May 22, 2007 Wednesday, May 23, 2007 Thursday, May 24, 2007 Sunday, May 27, 2007 Wednesday, May 30, 2007 Thursday, May 31, 2007 Friday, June 01, 2007 Monday, June 04, 2007 Wednesday, June 06, 2007 Saturday, June 09, 2007 Sunday, June 10, 2007 Monday, June 11, 2007 Friday, June 15, 2007 Tuesday, June 19, 2007 Tuesday, June 26, 2007 Wednesday, June 27, 2007 Thursday, June 28, 2007 Saturday, June 30, 2007 Monday, July 02, 2007 Tuesday, July 03, 2007 Friday, July 06, 2007 Tuesday, July 10, 2007 Friday, July 13, 2007 Tuesday, July 24, 2007 Saturday, July 28, 2007 Sunday, July 29, 2007 Monday, August 13, 2007 Sunday, August 19, 2007 Saturday, August 25, 2007 Monday, August 27, 2007 Wednesday, August 29, 2007 Friday, August 31, 2007 Friday, September 07, 2007 Wednesday, September 12, 2007 Wednesday, September 19, 2007 Friday, September 21, 2007 Friday, September 28, 2007 Tuesday, October 02, 2007 Thursday, October 11, 2007 Saturday, October 27, 2007 Thursday, November 01, 2007 Saturday, November 03, 2007 Monday, November 05, 2007 Wednesday, November 28, 2007 Tuesday, December 04, 2007 Tuesday, December 11, 2007 Friday, December 14, 2007 Friday, December 21, 2007 Tuesday, December 25, 2007 Saturday, December 29, 2007 Monday, January 07, 2008 Thursday, January 10, 2008 Saturday, January 12, 2008 Sunday, January 13, 2008 Tuesday, January 15, 2008 Friday, January 18, 2008 Saturday, January 19, 2008 Friday, January 25, 2008 Sunday, January 27, 2008 Monday, January 28, 2008 Tuesday, January 29, 2008 Sunday, February 03, 2008 Wednesday, February 06, 2008 Friday, February 08, 2008 Sunday, February 10, 2008 Monday, February 11, 2008 Tuesday, February 12, 2008 Monday, February 25, 2008 Tuesday, February 26, 2008 Monday, March 03, 2008 Tuesday, March 04, 2008 Saturday, March 22, 2008 Saturday, April 19, 2008 Wednesday, April 23, 2008 Saturday, April 26, 2008 Wednesday, April 30, 2008 Monday, May 05, 2008 Tuesday, May 13, 2008 Wednesday, May 14, 2008 Saturday, May 17, 2008 Tuesday, May 20, 2008 Saturday, May 24, 2008 Sunday, May 25, 2008 Thursday, June 12, 2008 Tuesday, June 17, 2008 Saturday, July 05, 2008 Tuesday, July 08, 2008 Monday, August 04, 2008 Thursday, August 28, 2008 Thursday, September 11, 2008 Saturday, September 20, 2008 Monday, September 22, 2008 Tuesday, September 23, 2008 Wednesday, September 24, 2008 Friday, September 26, 2008 Monday, September 29, 2008 Saturday, October 04, 2008 Wednesday, October 08, 2008 Thursday, October 09, 2008 Sunday, October 12, 2008 Wednesday, October 15, 2008 Wednesday, October 22, 2008 Thursday, October 23, 2008 Friday, October 24, 2008 Tuesday, October 28, 2008 Wednesday, October 29, 2008 Monday, November 03, 2008 Tuesday, November 04, 2008 Thursday, November 06, 2008 Saturday, November 08, 2008 Monday, November 10, 2008 Wednesday, November 19, 2008 Thursday, December 18, 2008 Monday, December 22, 2008 Sunday, January 11, 2009 Thursday, January 22, 2009 Monday, January 26, 2009 Thursday, February 19, 2009 Tuesday, February 24, 2009 Friday, February 27, 2009 Monday, March 02, 2009 Thursday, March 05, 2009 Wednesday, March 11, 2009 Thursday, March 12, 2009 Friday, March 13, 2009 Thursday, March 19, 2009 Monday, March 23, 2009 Friday, March 27, 2009 Saturday, March 28, 2009 Sunday, March 29, 2009 Thursday, April 02, 2009 Tuesday, April 07, 2009 Tuesday, April 14, 2009 Tuesday, April 21, 2009 Thursday, April 23, 2009 Saturday, April 25, 2009 Sunday, May 03, 2009 Wednesday, May 06, 2009 Tuesday, May 12, 2009 Wednesday, May 13, 2009 Thursday, May 14, 2009 Sunday, May 17, 2009 Tuesday, May 26, 2009 Wednesday, June 03, 2009 Thursday, June 04, 2009 Tuesday, June 09, 2009 Friday, June 12, 2009 Saturday, June 13, 2009 Sunday, June 14, 2009 Monday, June 22, 2009 Thursday, June 25, 2009 Saturday, July 11, 2009 Tuesday, July 14, 2009 Friday, July 24, 2009 Tuesday, August 18, 2009 Wednesday, August 19, 2009 Friday, August 21, 2009 Monday, August 24, 2009 Thursday, September 03, 2009 Wednesday, September 09, 2009 Thursday, September 10, 2009 Sunday, September 13, 2009 Monday, September 14, 2009 Tuesday, September 15, 2009 Wednesday, September 23, 2009 Friday, September 25, 2009 Sunday, September 27, 2009 Tuesday, September 29, 2009 Monday, November 02, 2009 Tuesday, November 10, 2009 Thursday, November 12, 2009 Tuesday, November 24, 2009 Thursday, February 25, 2010 Thursday, March 04, 2010 Wednesday, March 17, 2010 Tuesday, March 23, 2010 Friday, April 09, 2010 Friday, April 16, 2010 Wednesday, April 21, 2010 Thursday, April 22, 2010 Friday, April 23, 2010 Thursday, April 29, 2010 Sunday, May 02, 2010 Friday, May 07, 2010 Sunday, May 09, 2010 Monday, May 10, 2010 Tuesday, May 11, 2010 Tuesday, June 15, 2010