Copyright Notice
- All original comments are © Copyright 2004 by CodeWarrior. All rights are reserved. All quoted material unless in public domain, are the copyrighted works of the respective copyright holders, and all referenced trademarks are respectively owned by the relevant trademark holder. No attempt nor intention is made by this author to dilute any trademark or infringe any copyrighted material. All materials used on this page not copyrighted by CodeWarrior, are held to be used for non-commercial , personal, fair use purposes. All declaratoy statements not manifestly,contextually or perceptually, intended to be sarcastic, ironic, or parody in nature, are asserted to be true and correct by the author of this blog, as far as could be determined given the information available to the author at the time the post was written. Unauthorized reproduction of material on this page is prohibited, unless such limited reproduction falls under fair use, and such use is authorized if proper attribution of the source of the material, and author is credited in all instances of its usage.
SEARCH THIS SITE USING KEYWORDS
Powered by:

CodeWarriorZ BlueZ
CodeWarriorz Thoughts
Day to day musings of free speech activist CodeWarrior.
CHECK OUT THE WEBSITE OF MY PAL SHMOO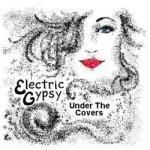 Saturday, July 03, 2004
SALT LAKE CITY, Utah (AP) -- Some of Utah's Indian leaders are upset that state and federal officials said nothing to them about a canyon filled with nearly untouched ancient settlements, even though the inhabitants could be their ancestors.

Officials have known about the string of hundreds of sites in a remote canyon southeast of Salt Lake City since 2002, but tribal leaders found out about it through news reports that began to appear last month. Archaeologists showed reporters part of the area in the Book Cliffs region Wednesday.

Patty Timbimboo-Madsen, cultural resources manager for the Northwest Shoshone tribe, characterized the omission as a slight against all American Indians.

"We know our ancestors are out there somewhere. When you find them, out of respect, let the native people go in and do ceremonies because you have disturbed something that we think is sacred," she said Thursday.

Forrest Cuch, director of Utah's Division of Indian Affairs and a Ute Indian, said the remains found at the site, some wrapped in beaver skin and cedar plank, could be his ancestors.

His tribe's reservation is the closest to Range Creek, where the sites were found. The Utes, along with the Skull Valley band of Goshutes and the Pauites, have claimed to be descended from the Fremont people, who inhabited the region before vanishing about 1,000 years ago.

"I'm not surprised we weren't consulted or that there's thousands of human remains," Cuch said, adding that the state's Native American Remains Review Committee ultimately will determine what happens to Range Creek's human remains.

State archaeologist Kevin Jones said American Indians haven't been notified because archaeologists haven't started digging for artifacts or human remains. He said he planned to notify tribes when that as-yet-unscheduled work begins.

The settlements were kept secret for more than 50 years by a rancher who turned his land over for public ownership and retired. For the past two summers, archaeologists and students have searched the surface of Range Creek canyon and found a host of artifacts.


Waldo Wilcox stands on the remains of an ancient pit house on the land he owned for 50 years.
Archaeologists have said radiocarbon dating of three corn cobs found in the area shows them to be 800 to 1,000 years old. Some rock art found at the site is of a style dating as far back as 4,500 years, and archaeologists said caves in the area could hold even older artifacts.



CNN) -- The former military commander of Abu Ghraib prison claimed Saturday that she met an Israeli interrogator who was working at a secret facility in Iraq.

Although Brig. Gen. Janis Karpinski told the BBC in an interview that no Israelis were working at Abu Ghraib, she claimed that she met an Israeli interrogator at an undisclosed facility while she was escorting a retiring four-star general through Iraq last year.

"He was clearly from the Middle East and he said, 'well I do some of the interrogation here, and of course, I speak Arabic but I'm not an Arab, I'm from Israel," Karpinski said in an interview with the Today program on BBC Radio 4.

"My initial reaction was to kind of laugh because I thought maybe he was joking," Karpinski said.

"He did look like he was an Israeli. At that time he didn't elaborate any more than to say that ... he was working with them and there was people from lots of different places that were involved in the operation," Karpinski said.



Friendship
I just finished watchinng the movie TOMBSTONE again, for I don't know how manyu times. I love the movie. I guess the reason I like it so much is the quality of the actors in thbe film. I particularly like the casting of Kurt Russell as Wyatt Earp and Val Kilmer as Doc Holliday. The real story of Doc Holliday and Wyatt Earp was much like you see in the movie. Doc Holliday did indeed stick by Wyatt through thick and thin, and put his life on the line for his friend.

I never cease to tear up and get a knot in my throat in the point that Doc Hollidt is dying, and Wyatt is there with him. A bond of two friends is a beautiful thing, and Kurt and Val do a tremendous job at capturing that final moment when friends say goodbye.

I personally have had only a very , very, few, true friends. One reason is that I believe a true friend, like Doc Holliday, will "have your back" and stick with you, no matter what....even if the whole world is against you.

If you know someone well, but they are not like that, then they are not a true friend, but merely an acquaintenance.

The United States Defence Headquarters, otherwise known as The Pentagon, has explained that the deployment of seven aircraft carriers around the world, including the Gulf of Guinea, is intended to sharpen its capability to defend American interests worldwide against any threat.

Under the operation, codenamed "Summer Pulse '04," the seven Carrier Strike Groups will be engaged in scheduled deployments, surge operations, joint and international exercises, and other advanced training and port visits.

"Summer Pulse 04 will be the Navy's first exercise of its new operational construct, the Fleet Response Plan. FRP is about new ways of operating, training, manning, and maintaining the fleet that results in increased force readiness and the ability to provide significant combat power to the President in response to a national emergency or crisis," the statement issued Wednesday said.

The Pentagon said that the deployment, which begins this week, would involve the Norfolk-based USS George Washington CSG and the San Diego-based USS John C. Stennis CSG, both currently deployed, and Yokosuka, Japan-based USS Kitty Hawk.

USS John F Kennedy CSG, which is based in Mayport, Florida, will begin a combined and joint exercise early this month, followed by a scheduled overseas deployment while the Norfolk-based USS Harry S. Truman CSG will conduct a scheduled training exercise followed by overseas pulse operations with the Norfolk-based USS Enterprise CSG, beginning early this month.

USS Ronald Reagan will conduct operations in the U.S. Northern Command and U.S. Southern Command theaters during the ship's interfleet transfer from Norfolk, Virginia, to its Pacific Fleet homeport of San Diego.

Although The Pentagon was not specific about which CSG is heading for the Gulf of Guinea, there are indications that USS Harry S. Truman may have been selected for the exercise.


Made it to the same destination as the Little Package.
Well, it was a four hour drive...which turned out to be longer, because, we had our muffler fall apart in a town called "Corsicana" and, since God was with us, we happened to get hold of a nice fellow with a small muffler shop who was about to close for the week,..but agreed, after an initial refusal to repair the truck. About the only thing Corsicana is known for, is the making, selling, and international distribution of its "world famous" fruitcakes.


Now, fruitcakes have, for some reason, become the object of derision and the butt of jokes (e.g. "there really is only one fruitcake...people just keep pawning it off to get rid of it by mailing it at Chistmas.)

I happen to like fruitcakes...but, after all we went through with the muffler, I didn't feel like a big old juicy fruitcake today..

Actually, the guy that fixed our truck was not only very nice, but very knowledgable about making bottle glass. Apparently, he used to be involved in that industry and almost singlehandedly changed them from the stipple mold to the crescent mold (ok...I don't know what all that means, but he did :) ).

He talked to me about having put several kids through school (mostly nursing school) and had worked hard all his life.

Well, knowing me, this got me thinking about this in a broader, sociologcal context.

I made it throughj undergraduate and graduate/professional school, in part because of my folks dedication to the notion of me getting a better education, and thus hopefully, having a better life.

Years ago, people worked very hard physically. They had a sense of dedication to their customer, to the business, and to themselves.

Nowadays, people can't really depend on their employer not to lay them off or fire thenm at the drop of a hat. Jobs are being outsourced right and left to other countries, and customer service is often, unfortunately, by company rules and policy, put at ODDS with helping customers. The company is also often at odds with their own employees.

The recent certification of the class action lawsuit by female employees against Wal*Mart, I think, is a perfect example of this.

Wal*Mart squeezes vendors, employees, and subcontractors, to give them the most for the least money. While this only seems like good business, given the size, clout, and power of Wal*Mart, it starts to go beyond good business, to being a bully, and their ever expanding number and size of stores, becomes predatorial.

Small town , mom and pop stores, are becoming little Wal*Martvilles...you get a super Wal*Mart....you lose small grocery stores, you lose small sporting goods stores, you lose small hardware stores, etc.. So that, if Wal*Mart moves out, not only will it take away all vendors, but with it go most if not all, of the jobs there as well. Wal*Mart is not really the CAUSE of American problems, so much as it is a symptom. I shop alll Wal*Mart myself , fully aware that each dollar I spend there, is hurting if not killing our American economy. Why? Because our economy has gotten so bad, many of us can only AFFORD Wal*Mart.

In 100 years, we have moved from an agrarian economy, producing food, to an industrial economy, producing industrial goods, to a service economy, producing...well, uh, "Service" , and now, we are even losing the service part to overseas workers who work for a fraction of what the American must earn to stay afloat.

One of the giant reasons we have a large trade deficit with China, IS the faullt of the Great Wall of China Mart...i.e. Wal*Mart.

They buy goods produced very cheaply in third world nations, import them, and sell them to Americans at such volumes that, even though their markup may not be that great...they make enormous amounts of money.

Don't take my word for it. Look at the list of the richest people in American, Notice four or five in the row are in the Walton family?

But, my point is that, we, as a nation, have to make a choice between what benefits us, individually, short term, and what will help our nation, long term. Can we really expect NOT to lose jobs if big companies hire illegals or ship jobs overseas, and yet, turn around and sell the products here?

Which OF COURSE brings us to the topic of who is driving this big bus of State we are on. The bus of the nation is being driven by a power hungry, paranoid, idiot...a madman. He's driving the bus, without looking down the road...looking at the mirror in the solar blinds instead, and heading toward the cliff, thinking God is telling him to floor that pedal and scream death to the Muslims.

The world cannot stand our government, and we should not either.
They don't want Uncle Sam to be their landlord, their jailor, their cop, their priest, nor their judge. To put it simply, they don't want us in Iraq, in Iran, or Saudi Arabia. We are the unwelcome visitor, the friend that overstays their welcome, the boorish guy who crashes the party and proceeds to tell the host what food to serve and what music to play.

It's TIME to start honoring the hard work and ethics of our fathers and forefathers. It's time to start giving big money a pass when they break the law. It's time to uphold and protect the rights of the individual citizen and soldier.

It's time to kick the scoundrels and fascists out of positions of power. We MUST vote like our llves and freedoms depend on it...because THEY DO.

Say no to tyranny.
Say no to madness.
Say no to oppression.
Say no to government surveillance.
Say no to them tracking us online.
Say no to FAKE spirituality.
Say no to wasting our money.
Say no to being BUSHwhacked.

Say NO to Bush. Say NO to Cheney. Say NO to Ashcroft.

VOTE !!!

Archives
Monday, May 03, 2004 Tuesday, May 04, 2004 Sunday, May 09, 2004 Tuesday, May 11, 2004 Wednesday, May 12, 2004 Friday, May 14, 2004 Saturday, May 15, 2004 Sunday, May 16, 2004 Monday, May 17, 2004 Tuesday, May 18, 2004 Wednesday, May 19, 2004 Thursday, May 20, 2004 Friday, May 21, 2004 Monday, May 24, 2004 Tuesday, May 25, 2004 Wednesday, May 26, 2004 Thursday, May 27, 2004 Friday, May 28, 2004 Saturday, May 29, 2004 Sunday, May 30, 2004 Tuesday, June 01, 2004 Wednesday, June 02, 2004 Thursday, June 03, 2004 Friday, June 04, 2004 Saturday, June 05, 2004 Sunday, June 06, 2004 Monday, June 07, 2004 Tuesday, June 08, 2004 Wednesday, June 09, 2004 Thursday, June 10, 2004 Friday, June 11, 2004 Sunday, June 13, 2004 Monday, June 14, 2004 Wednesday, June 16, 2004 Thursday, June 17, 2004 Friday, June 18, 2004 Sunday, June 20, 2004 Monday, June 21, 2004 Tuesday, June 22, 2004 Wednesday, June 23, 2004 Thursday, June 24, 2004 Friday, June 25, 2004 Saturday, June 26, 2004 Sunday, June 27, 2004 Tuesday, June 29, 2004 Wednesday, June 30, 2004 Thursday, July 01, 2004 Friday, July 02, 2004 Saturday, July 03, 2004 Sunday, July 04, 2004 Monday, July 05, 2004 Tuesday, July 06, 2004 Wednesday, July 07, 2004 Thursday, July 08, 2004 Friday, July 09, 2004 Saturday, July 10, 2004 Sunday, July 11, 2004 Monday, July 12, 2004 Tuesday, July 13, 2004 Wednesday, July 14, 2004 Thursday, July 15, 2004 Friday, July 16, 2004 Saturday, July 17, 2004 Sunday, July 18, 2004 Monday, July 19, 2004 Tuesday, July 20, 2004 Wednesday, July 21, 2004 Friday, July 23, 2004 Friday, July 30, 2004 Monday, August 02, 2004 Tuesday, August 03, 2004 Wednesday, August 04, 2004 Thursday, August 05, 2004 Friday, August 06, 2004 Saturday, August 07, 2004 Sunday, August 08, 2004 Tuesday, August 10, 2004 Wednesday, August 11, 2004 Thursday, August 12, 2004 Friday, August 13, 2004 Saturday, August 14, 2004 Sunday, August 15, 2004 Monday, August 16, 2004 Tuesday, August 17, 2004 Friday, August 20, 2004 Saturday, August 21, 2004 Tuesday, August 24, 2004 Wednesday, August 25, 2004 Thursday, August 26, 2004 Friday, August 27, 2004 Sunday, August 29, 2004 Monday, August 30, 2004 Wednesday, September 01, 2004 Thursday, September 02, 2004 Friday, September 03, 2004 Saturday, September 04, 2004 Sunday, September 05, 2004 Monday, September 06, 2004 Tuesday, September 07, 2004 Wednesday, September 08, 2004 Thursday, September 09, 2004 Friday, September 10, 2004 Saturday, September 11, 2004 Sunday, September 12, 2004 Monday, September 13, 2004 Tuesday, September 14, 2004 Wednesday, September 15, 2004 Friday, September 17, 2004 Saturday, September 18, 2004 Sunday, September 19, 2004 Tuesday, September 21, 2004 Wednesday, September 22, 2004 Thursday, September 23, 2004 Friday, September 24, 2004 Saturday, September 25, 2004 Monday, September 27, 2004 Tuesday, September 28, 2004 Wednesday, September 29, 2004 Thursday, September 30, 2004 Friday, October 01, 2004 Saturday, October 02, 2004 Sunday, October 03, 2004 Monday, October 04, 2004 Tuesday, October 05, 2004 Wednesday, October 06, 2004 Thursday, October 07, 2004 Friday, October 08, 2004 Saturday, October 09, 2004 Sunday, October 10, 2004 Tuesday, October 12, 2004 Wednesday, October 13, 2004 Thursday, October 14, 2004 Friday, October 15, 2004 Saturday, October 16, 2004 Sunday, October 17, 2004 Monday, October 18, 2004 Tuesday, October 19, 2004 Wednesday, October 20, 2004 Thursday, October 21, 2004 Friday, October 22, 2004 Saturday, October 23, 2004 Sunday, October 24, 2004 Monday, October 25, 2004 Tuesday, October 26, 2004 Wednesday, October 27, 2004 Thursday, October 28, 2004 Friday, October 29, 2004 Saturday, October 30, 2004 Sunday, October 31, 2004 Monday, November 01, 2004 Tuesday, November 02, 2004 Wednesday, November 03, 2004 Thursday, November 04, 2004 Friday, November 05, 2004 Saturday, November 06, 2004 Sunday, November 07, 2004 Monday, November 08, 2004 Tuesday, November 09, 2004 Wednesday, November 10, 2004 Thursday, November 11, 2004 Friday, November 12, 2004 Saturday, November 13, 2004 Sunday, November 14, 2004 Monday, November 15, 2004 Tuesday, November 16, 2004 Wednesday, November 17, 2004 Thursday, November 18, 2004 Friday, November 19, 2004 Saturday, November 20, 2004 Sunday, November 21, 2004 Monday, November 22, 2004 Thursday, November 25, 2004 Friday, November 26, 2004 Saturday, November 27, 2004 Sunday, November 28, 2004 Tuesday, November 30, 2004 Wednesday, December 01, 2004 Thursday, December 02, 2004 Friday, December 03, 2004 Saturday, December 04, 2004 Tuesday, December 07, 2004 Wednesday, December 08, 2004 Thursday, December 09, 2004 Friday, December 10, 2004 Saturday, December 11, 2004 Sunday, December 12, 2004 Monday, December 13, 2004 Tuesday, December 14, 2004 Wednesday, December 15, 2004 Thursday, December 16, 2004 Friday, December 17, 2004 Sunday, December 19, 2004 Monday, December 20, 2004 Friday, December 24, 2004 Saturday, December 25, 2004 Sunday, December 26, 2004 Wednesday, December 29, 2004 Thursday, December 30, 2004 Friday, December 31, 2004 Monday, January 03, 2005 Wednesday, January 05, 2005 Thursday, January 06, 2005 Saturday, January 08, 2005 Sunday, January 09, 2005 Tuesday, January 11, 2005 Wednesday, January 12, 2005 Thursday, January 13, 2005 Saturday, January 15, 2005 Wednesday, January 19, 2005 Friday, January 21, 2005 Saturday, January 22, 2005 Sunday, January 23, 2005 Monday, January 24, 2005 Wednesday, January 26, 2005 Thursday, January 27, 2005 Friday, January 28, 2005 Saturday, January 29, 2005 Monday, January 31, 2005 Thursday, February 03, 2005 Friday, February 04, 2005 Saturday, February 05, 2005 Sunday, February 06, 2005 Monday, February 07, 2005 Tuesday, February 08, 2005 Wednesday, February 09, 2005 Thursday, February 10, 2005 Friday, February 11, 2005 Saturday, February 12, 2005 Sunday, February 13, 2005 Tuesday, February 15, 2005 Thursday, February 17, 2005 Saturday, February 19, 2005 Sunday, February 20, 2005 Wednesday, February 23, 2005 Saturday, February 26, 2005 Sunday, February 27, 2005 Monday, February 28, 2005 Wednesday, March 02, 2005 Thursday, March 03, 2005 Sunday, March 06, 2005 Tuesday, March 08, 2005 Wednesday, March 09, 2005 Thursday, March 10, 2005 Friday, March 11, 2005 Saturday, March 12, 2005 Sunday, March 13, 2005 Monday, March 14, 2005 Tuesday, March 15, 2005 Wednesday, March 16, 2005 Thursday, March 17, 2005 Friday, March 18, 2005 Saturday, March 19, 2005 Thursday, March 24, 2005 Friday, March 25, 2005 Saturday, March 26, 2005 Sunday, March 27, 2005 Wednesday, March 30, 2005 Thursday, March 31, 2005 Friday, April 01, 2005 Saturday, April 02, 2005 Sunday, April 03, 2005 Wednesday, April 06, 2005 Thursday, April 07, 2005 Saturday, April 09, 2005 Sunday, April 10, 2005 Monday, April 11, 2005 Thursday, April 14, 2005 Saturday, April 16, 2005 Sunday, April 17, 2005 Monday, April 18, 2005 Wednesday, April 20, 2005 Thursday, April 21, 2005 Friday, April 22, 2005 Saturday, April 23, 2005 Sunday, April 24, 2005 Tuesday, April 26, 2005 Friday, April 29, 2005 Saturday, April 30, 2005 Sunday, May 01, 2005 Monday, May 02, 2005 Tuesday, May 03, 2005 Wednesday, May 04, 2005 Thursday, May 05, 2005 Friday, May 06, 2005 Sunday, May 08, 2005 Wednesday, May 11, 2005 Thursday, May 12, 2005 Friday, May 13, 2005 Sunday, May 15, 2005 Monday, May 16, 2005 Wednesday, May 18, 2005 Thursday, May 19, 2005 Friday, May 20, 2005 Saturday, May 21, 2005 Sunday, May 22, 2005 Monday, May 23, 2005 Tuesday, May 24, 2005 Wednesday, May 25, 2005 Thursday, May 26, 2005 Friday, May 27, 2005 Saturday, May 28, 2005 Sunday, May 29, 2005 Monday, May 30, 2005 Tuesday, May 31, 2005 Wednesday, June 01, 2005 Thursday, June 02, 2005 Friday, June 03, 2005 Saturday, June 04, 2005 Sunday, June 05, 2005 Monday, June 06, 2005 Tuesday, June 07, 2005 Wednesday, June 08, 2005 Thursday, June 09, 2005 Friday, June 10, 2005 Sunday, June 12, 2005 Tuesday, June 14, 2005 Thursday, June 16, 2005 Friday, June 17, 2005 Saturday, June 18, 2005 Sunday, June 19, 2005 Monday, June 20, 2005 Tuesday, June 21, 2005 Thursday, June 23, 2005 Saturday, June 25, 2005 Sunday, June 26, 2005 Tuesday, June 28, 2005 Wednesday, June 29, 2005 Thursday, June 30, 2005 Friday, July 01, 2005 Saturday, July 02, 2005 Monday, July 04, 2005 Wednesday, July 06, 2005 Thursday, July 07, 2005 Saturday, July 09, 2005 Sunday, July 10, 2005 Friday, July 15, 2005 Sunday, July 17, 2005 Tuesday, July 19, 2005 Wednesday, July 20, 2005 Thursday, July 21, 2005 Saturday, July 23, 2005 Sunday, July 24, 2005 Tuesday, August 02, 2005 Thursday, August 04, 2005 Friday, August 05, 2005 Saturday, August 13, 2005 Wednesday, August 24, 2005 Friday, August 26, 2005 Saturday, August 27, 2005 Saturday, September 03, 2005 Wednesday, September 07, 2005 Thursday, September 08, 2005 Saturday, September 24, 2005 Wednesday, September 28, 2005 Wednesday, October 19, 2005 Thursday, October 20, 2005 Friday, October 21, 2005 Sunday, October 23, 2005 Wednesday, November 02, 2005 Monday, November 21, 2005 Wednesday, November 23, 2005 Friday, December 02, 2005 Saturday, December 10, 2005 Saturday, December 17, 2005 Sunday, December 18, 2005 Monday, December 19, 2005 Wednesday, December 21, 2005 Wednesday, January 04, 2006 Friday, January 06, 2006 Monday, January 09, 2006 Monday, January 16, 2006 Tuesday, January 17, 2006 Friday, January 20, 2006 Sunday, January 22, 2006 Saturday, January 28, 2006 Tuesday, January 31, 2006 Wednesday, February 01, 2006 Thursday, February 02, 2006 Wednesday, February 08, 2006 Thursday, February 09, 2006 Friday, February 10, 2006 Saturday, February 11, 2006 Sunday, February 12, 2006 Monday, February 13, 2006 Tuesday, February 14, 2006 Wednesday, February 15, 2006 Thursday, February 16, 2006 Saturday, February 18, 2006 Monday, February 20, 2006 Wednesday, February 22, 2006 Thursday, February 23, 2006 Sunday, March 05, 2006 Tuesday, March 07, 2006 Friday, March 24, 2006 Saturday, March 25, 2006 Wednesday, April 05, 2006 Thursday, April 06, 2006 Friday, April 07, 2006 Saturday, April 08, 2006 Tuesday, April 11, 2006 Monday, April 17, 2006 Tuesday, April 25, 2006 Thursday, April 27, 2006 Tuesday, May 09, 2006 Friday, May 12, 2006 Saturday, May 13, 2006 Sunday, May 14, 2006 Monday, May 15, 2006 Tuesday, May 16, 2006 Thursday, May 18, 2006 Friday, May 26, 2006 Sunday, May 28, 2006 Monday, May 29, 2006 Wednesday, May 31, 2006 Thursday, June 01, 2006 Sunday, June 04, 2006 Monday, June 05, 2006 Friday, June 09, 2006 Saturday, June 10, 2006 Sunday, June 11, 2006 Friday, June 16, 2006 Monday, June 19, 2006 Friday, June 23, 2006 Sunday, June 25, 2006 Tuesday, June 27, 2006 Wednesday, June 28, 2006 Friday, June 30, 2006 Sunday, July 09, 2006 Thursday, July 13, 2006 Friday, July 14, 2006 Saturday, July 15, 2006 Monday, July 17, 2006 Tuesday, July 18, 2006 Wednesday, July 19, 2006 Tuesday, July 25, 2006 Wednesday, July 26, 2006 Friday, July 28, 2006 Sunday, July 30, 2006 Monday, July 31, 2006 Thursday, August 03, 2006 Friday, August 04, 2006 Sunday, August 06, 2006 Monday, August 07, 2006 Wednesday, August 09, 2006 Thursday, August 10, 2006 Sunday, August 13, 2006 Tuesday, August 15, 2006 Thursday, August 17, 2006 Friday, August 18, 2006 Wednesday, September 06, 2006 Friday, September 08, 2006 Monday, September 11, 2006 Wednesday, September 13, 2006 Thursday, September 14, 2006 Friday, September 22, 2006 Saturday, September 23, 2006 Sunday, October 01, 2006 Tuesday, October 03, 2006 Monday, October 30, 2006 Monday, November 06, 2006 Tuesday, November 07, 2006 Sunday, November 12, 2006 Tuesday, November 21, 2006 Wednesday, November 22, 2006 Thursday, November 23, 2006 Friday, December 01, 2006 Monday, December 04, 2006 Tuesday, December 05, 2006 Thursday, December 14, 2006 Wednesday, December 20, 2006 Thursday, December 21, 2006 Friday, December 29, 2006 Wednesday, January 10, 2007 Thursday, January 11, 2007 Saturday, January 13, 2007 Monday, January 15, 2007 Wednesday, January 17, 2007 Saturday, January 20, 2007 Tuesday, January 23, 2007 Tuesday, February 20, 2007 Saturday, February 24, 2007 Sunday, February 25, 2007 Friday, March 23, 2007 Wednesday, April 04, 2007 Tuesday, April 10, 2007 Thursday, April 12, 2007 Friday, April 13, 2007 Thursday, April 19, 2007 Friday, April 20, 2007 Tuesday, April 24, 2007 Tuesday, May 08, 2007 Thursday, May 10, 2007 Friday, May 11, 2007 Monday, May 14, 2007 Tuesday, May 15, 2007 Sunday, May 20, 2007 Monday, May 21, 2007 Tuesday, May 22, 2007 Wednesday, May 23, 2007 Thursday, May 24, 2007 Sunday, May 27, 2007 Wednesday, May 30, 2007 Thursday, May 31, 2007 Friday, June 01, 2007 Monday, June 04, 2007 Wednesday, June 06, 2007 Saturday, June 09, 2007 Sunday, June 10, 2007 Monday, June 11, 2007 Friday, June 15, 2007 Tuesday, June 19, 2007 Tuesday, June 26, 2007 Wednesday, June 27, 2007 Thursday, June 28, 2007 Saturday, June 30, 2007 Monday, July 02, 2007 Tuesday, July 03, 2007 Friday, July 06, 2007 Tuesday, July 10, 2007 Friday, July 13, 2007 Tuesday, July 24, 2007 Saturday, July 28, 2007 Sunday, July 29, 2007 Monday, August 13, 2007 Sunday, August 19, 2007 Saturday, August 25, 2007 Monday, August 27, 2007 Wednesday, August 29, 2007 Friday, August 31, 2007 Friday, September 07, 2007 Wednesday, September 12, 2007 Wednesday, September 19, 2007 Friday, September 21, 2007 Friday, September 28, 2007 Tuesday, October 02, 2007 Thursday, October 11, 2007 Saturday, October 27, 2007 Thursday, November 01, 2007 Saturday, November 03, 2007 Monday, November 05, 2007 Wednesday, November 28, 2007 Tuesday, December 04, 2007 Tuesday, December 11, 2007 Friday, December 14, 2007 Friday, December 21, 2007 Tuesday, December 25, 2007 Saturday, December 29, 2007 Monday, January 07, 2008 Thursday, January 10, 2008 Saturday, January 12, 2008 Sunday, January 13, 2008 Tuesday, January 15, 2008 Friday, January 18, 2008 Saturday, January 19, 2008 Friday, January 25, 2008 Sunday, January 27, 2008 Monday, January 28, 2008 Tuesday, January 29, 2008 Sunday, February 03, 2008 Wednesday, February 06, 2008 Friday, February 08, 2008 Sunday, February 10, 2008 Monday, February 11, 2008 Tuesday, February 12, 2008 Monday, February 25, 2008 Tuesday, February 26, 2008 Monday, March 03, 2008 Tuesday, March 04, 2008 Saturday, March 22, 2008 Saturday, April 19, 2008 Wednesday, April 23, 2008 Saturday, April 26, 2008 Wednesday, April 30, 2008 Monday, May 05, 2008 Tuesday, May 13, 2008 Wednesday, May 14, 2008 Saturday, May 17, 2008 Tuesday, May 20, 2008 Saturday, May 24, 2008 Sunday, May 25, 2008 Thursday, June 12, 2008 Tuesday, June 17, 2008 Saturday, July 05, 2008 Tuesday, July 08, 2008 Monday, August 04, 2008 Thursday, August 28, 2008 Thursday, September 11, 2008 Saturday, September 20, 2008 Monday, September 22, 2008 Tuesday, September 23, 2008 Wednesday, September 24, 2008 Friday, September 26, 2008 Monday, September 29, 2008 Saturday, October 04, 2008 Wednesday, October 08, 2008 Thursday, October 09, 2008 Sunday, October 12, 2008 Wednesday, October 15, 2008 Wednesday, October 22, 2008 Thursday, October 23, 2008 Friday, October 24, 2008 Tuesday, October 28, 2008 Wednesday, October 29, 2008 Monday, November 03, 2008 Tuesday, November 04, 2008 Thursday, November 06, 2008 Saturday, November 08, 2008 Monday, November 10, 2008 Wednesday, November 19, 2008 Thursday, December 18, 2008 Monday, December 22, 2008 Sunday, January 11, 2009 Thursday, January 22, 2009 Monday, January 26, 2009 Thursday, February 19, 2009 Tuesday, February 24, 2009 Friday, February 27, 2009 Monday, March 02, 2009 Thursday, March 05, 2009 Wednesday, March 11, 2009 Thursday, March 12, 2009 Friday, March 13, 2009 Thursday, March 19, 2009 Monday, March 23, 2009 Friday, March 27, 2009 Saturday, March 28, 2009 Sunday, March 29, 2009 Thursday, April 02, 2009 Tuesday, April 07, 2009 Tuesday, April 14, 2009 Tuesday, April 21, 2009 Thursday, April 23, 2009 Saturday, April 25, 2009 Sunday, May 03, 2009 Wednesday, May 06, 2009 Tuesday, May 12, 2009 Wednesday, May 13, 2009 Thursday, May 14, 2009 Sunday, May 17, 2009 Tuesday, May 26, 2009 Wednesday, June 03, 2009 Thursday, June 04, 2009 Tuesday, June 09, 2009 Friday, June 12, 2009 Saturday, June 13, 2009 Sunday, June 14, 2009 Monday, June 22, 2009 Thursday, June 25, 2009 Saturday, July 11, 2009 Tuesday, July 14, 2009 Friday, July 24, 2009 Tuesday, August 18, 2009 Wednesday, August 19, 2009 Friday, August 21, 2009 Monday, August 24, 2009 Thursday, September 03, 2009 Wednesday, September 09, 2009 Thursday, September 10, 2009 Sunday, September 13, 2009 Monday, September 14, 2009 Tuesday, September 15, 2009 Wednesday, September 23, 2009 Friday, September 25, 2009 Sunday, September 27, 2009 Tuesday, September 29, 2009 Monday, November 02, 2009 Tuesday, November 10, 2009 Thursday, November 12, 2009 Tuesday, November 24, 2009 Thursday, February 25, 2010 Thursday, March 04, 2010 Wednesday, March 17, 2010 Tuesday, March 23, 2010 Friday, April 09, 2010 Friday, April 16, 2010 Wednesday, April 21, 2010 Thursday, April 22, 2010 Friday, April 23, 2010 Thursday, April 29, 2010 Sunday, May 02, 2010 Friday, May 07, 2010 Sunday, May 09, 2010 Monday, May 10, 2010 Tuesday, May 11, 2010 Tuesday, June 15, 2010