Copyright Notice
- All original comments are © Copyright 2004 by CodeWarrior. All rights are reserved. All quoted material unless in public domain, are the copyrighted works of the respective copyright holders, and all referenced trademarks are respectively owned by the relevant trademark holder. No attempt nor intention is made by this author to dilute any trademark or infringe any copyrighted material. All materials used on this page not copyrighted by CodeWarrior, are held to be used for non-commercial , personal, fair use purposes. All declaratoy statements not manifestly,contextually or perceptually, intended to be sarcastic, ironic, or parody in nature, are asserted to be true and correct by the author of this blog, as far as could be determined given the information available to the author at the time the post was written. Unauthorized reproduction of material on this page is prohibited, unless such limited reproduction falls under fair use, and such use is authorized if proper attribution of the source of the material, and author is credited in all instances of its usage.
SEARCH THIS SITE USING KEYWORDS
Powered by:

CodeWarriorZ BlueZ
CodeWarriorz Thoughts
Day to day musings of free speech activist CodeWarrior.
CHECK OUT THE WEBSITE OF MY PAL SHMOO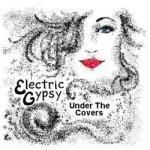 Tuesday, July 06, 2004
Chris Matthews acts like a child who has soiled his drawers.
I was watching Chris Matthews berate Howard Dean on whether he agreed with the matters presented in Mike Moore's FAHRENHEIT 9/11 .

After watching Chris Matthew's on HARDBALL (that's a painfull male condition isn't it..poor Chris)....I was immediately reminded of a little kid pitching a fit insisting Santa Claus is real...and screaming so hard he soils his drawers.

LOL...Chris...go get a depends and maybe some Valium...it'll be OK Dude.

http://www.bushwatch.com/bushlies.htm
"bush lies... lies... lies... lies... lies... lies... lies... lies... lies... lies... lies... lies... lies... lies... lies... lies... lies... lies... not lies... lies... lies... lies... lies... lies... lies...
Bush Lied About Lots Of Things

Sure Did. Here's Even More"

John Lehman said to be considered as the Next CIA Director
You may remember Lehman was head of the 9/11 commission...

seems like it may be payback from Dubya for a "job" (read coverup) well done.

The Major Malfunction of the Mass Media
We've seen a phenomenon in the form of a shift from getting your news from TV to getting your news from the Web.

I think part of the reason is that there is a Major Malfunction of Mass Medias.

What is that major malfunction?

It's micromanagement of the content, focussed at putting electronic blinders on viewers.

What I mean by that is this. The Mass Media does not just report what is happening in the world...which I would argue should be their main focus.

It's like this. Let's say that during the day...I saw a beatiful sunset, I talked to a retired actor who was in several movies with John Wayne. I read an interesting chapter in a book...I changed a flat tire for an elderly lady stranded on the side of the road...but, while sitting in traffic, for about five seconds during that day, I picked my nose.

The mass media DECIDES FOR YOU what you will think about. If the events I talked about represented the news of the day..the mass media would focus on the nose picking.

How long did he pick his nose...did it hurt, was his nose running, did anyone see, did it bleed, how many people pick their nose a day...how much time a day in total do people spend daily picking their nose...is it illegal in any city to pick your nose in public....can someone sue you for picking your nose...and on and on and on...ad nauseum.

They do that with that Kobe Bryant nonsense and that Scott Peterson or Pedersen or however the hell you spell his name. Besides Scott and the family and friends of his deceased wife....WHO CARES???????

I don't what some friggin; cigar chewing idiot deciding what I should reflect on and think about. Just tell us what happened during the day and let us sort out what we want to know more about.

It's retarded to go on and on and on about the kind of idiotic crap they spend hours scrutintizing and dissecting.

And while I am at it...what's up with the local weather man EXPLAINING why it's going to shine or rain. Did I accidentally sign up for a friggin' meteorolgy class by accident when I turned on the local news. I don't give a crap why it's raining UNLESS you tell me it's going to rain because a nuclear explosion caused it, or it was the result of those CHEMTRAILS.

If these local smoothies want to teach a class on weather science, let 'em get a teaching certificate or sign up for the local cable access channel and put on a "Learn about weather" show....I DON"T WANT TO HEAR IT.

What gets me is when they do all this scientific crap about highs and lows and barometric this and that...and STILL get it wrong. I've heard weathermen say there is a 20 percent chance of rain...on a live show, when it's pouring down raining!!!!!!

Under the "how safe is your job" department...or, under the
"OUR ECONOMY SUCKS BIGTIME" department...
"Microsoft to cut costs by $1bn this year
By Simon London in San Francisco
Published: July 7 2004 0:57 | Last Updated: July 7 2004 0:57


Microsoft plans to reduce operating expenses by $1bn this year to help finance investment in new products, according to Steve Ballmer, chief executive.


In a wide-ranging memo to employees, Mr Ballmer noted that expenses had grown faster than revenues in each of the last three years.

"This obviously is not a trend we can continue," he wrote. "
---snip---------
Now, what was that Bush said about "Steady Growth" ?
LOLOLOLOLOL...in the South we say that a fish stinks from the head down....
'Nuff said....
"Space: Data From Saturn Probe Making Previous Theories About Planet Ring False
By Jan Jun


The first data transmitted from Saturn by the joint U.S.-European Cassini-Huygens spacecraft is prompting scientists to consider abandoning existing theories about the ringed planet and its many moons. The spacecraft is now in orbit around the planet after a voyage of seven years and 3 billion kilometers.


London, 6 July 2004 (RFE/RL) -- Doctor Andrew Coates of the Mullard Space Science Laboratory at University College in London is one of the scientists participating in the Cassini-Huygens mission.

"It is fantastic, the data that is coming back from Cassini-Huygens and the first fly-past of the moon Titan," Coates says. "To provide such tantalizing but inexplicable results is actually very interesting."

Photographs taken by the spacecraft show hundreds of strange symmetrical waves in Saturn's rings, probably caused by the planet's magnetic field. The rings are shown in unprecedented detail and reveal interesting braid-like structures.

Measurements show the rings are made of water ice boulders and smaller particles, while the gaps between them contain mostly dust similar to that covering the moon Phoebe. This, say scientists, indicates that the rings may be remnants of a disintegrated moon.

There also is a surprisingly large quantity of oxygen at the edges of the rings.

Professor Stan Cawley of Britain's Leicester University, who is involved with the spacecraft's magnetic field measurements, says Saturn is a huge ball of gas with no rocky surface. The processes taking place there, including the source of its inner heat and its magnetic phenomena, are still unexplained.

"We have been looking particularly at the magnetic field which is present very close to the planet," Cawley says. "This is the closest any spacecraft has ever been to the planet to measure the magnetic field. There are some unexpected features in that data that we are not quite sure what they mean, and we're working hard to try to understand at the moment."

Further surprises were revealed in the spacecraft's photographs of a hazy orange Titan -- the largest of Saturn's 31 moons, about the size of the planet Mercury. They show a methane cloud "the size of Italy," several crisscrossing linear features, and a huge circular area that could be a crater the size of Western Europe. Another image of the moon's atmosphere shows storms at different latitudes and moving in different directions.

Coates points out that the thick atmosphere of Titan makes it difficult for even the largest telescopes on Earth to see anything clearly. He says earlier theories about the surface are now being rewritten.

"In fact, the dark parts of the images turn out to be water ice probably, where the light parts of the images seem to be water ice with the mixture of hydrocarbons. There is evidence for methane clouds, perhaps tantalizing evidence that there may well be methane rain there, as well," Coates says.

Coates says Titan's nitrogen-rich atmosphere appears to be composed of chemical compounds similar to those that existed in Earth's distant past, so the spacecraft may be able to help scientists learn how our own planet formed: "It's something like the early Earth, at about 4 billion years ago, so this makes it a very exciting environment to try and look at, because it could be the start of something where life could perhaps evolve later on."
==============snip-----------------

"The world is not only stranger than you imagine...it is stranger than you CAN imagine!"

THE BIG LIE IS HIGH MAINTENANCE....YOU HAVE TO KEEP A NONSTOP MANTRA THAT THE ECONOMY IS GREAT...OR THE FACTS RAISE THEIR UGLY HEAD AND PROVE YOU WRONG! -CODE

" Wall Street stocks fall amid rising oil prices, weak tech forecasts
"NEW YORK, July 6 (Xinhuanet) -- Wall Street stocks finished lower Tuesday as rising oil prices and disappointing outlook for the technology sector increased investor pessimism over the economy.

The Dow Jones industrial average fell 63.49 points, or 0.6 percent, to 10,219.34. The Nasdaq composite index dropped 43.23 points, or 2.2 percent, to 1,963.43. The Standard & Poor's 500 index shed 9.17 points, or 0.8 percent, to 1,116.21.

Tuesday was the first trading day after the three-day Independence Day holiday. The weaker-than-expected job creation figure on last Friday still overshadowed the market. While there were little economic data coming out, investors' uncertainty quickly translated into pessimism. Rising oil prices and a lower earnings forecast for Intel Corp. also triggered selling throughout the technology sector.

On political front, the selection of John Edwards as running mate for Democratic presidential candidate John Kerry increased investors' concern. John Edwards was seen by the conservative investment community as a proponent of the expensive class-action lawsuits against American companies.

Intel Corp. fell 22 cents to 26.11 dollars after Lehman Brothers cut its earnings forecast for the chip maker, and Conexant Systems Inc. dropped 1.77 dollars to 2.31 dollars after reporting its third-quarter sales and earnings would fall below market forecasts.

Wachovia Securities raised Boeing's shares from "underperform" to "market perform," but this did little to boost the stocks. Boeing Co. fell 21 cents to 49.31 dollars.

Tuesday's decliners also included Veritas Software Corp., whichdropped 9.55 dollars to 17.00 dollars after lowering its second-quarter earnings and revenue outlook, Acuity Brands Inc. shed 52 cents to 25.45 dollars despite posting an 18 percent rise in third-quarter earnings, and Rite Aid Corp. fell 17 cents to 4.91 dollars.

On the NYSE, declining stocks outnumbered advancers more than 3to 2, and the trading volume was light at 1.17 billion shares. Enditem "
===snip============
I HEARD THAT!

THE BIG LIE IS HIGH MAINTENANCE....YOU HAVE TO KEEP A NONSTOP MANTRA THAT THE ECONOMY IS GREAT...OR THE FACTS RAISE THEIR UGLY HEAD AND PROVE YOU WRONG!

"He's likely to become one of the most influential men in American politics -- and he's not even a politician. Michael Moore's scathing anti-Bush film, "Fahrenheit 9/11," has earned more than $60 million at the box office, and Time magazine made Moore this week's cover boy.

According to Time Senior Writer Richard Lacayo, Moore's movie could potentially cost Bush a second term in the White House. "Moore's been able to make this film very quickly and drop it right into the most potent moment in the election season," Lacayo insisted.

"Fahrenheit 9/11" paints the president as incompetent and uncovers Bush family connections to the powerful Bin Laden family. Meanwhile, the Bush camp has called Moore's film a "pack of lies." But in attempt to be fair, Moore set up a "Fahrenheit war room" to deal with the accusations of inaccuracies.

Moore has even employed former Clinton administration officials to deal with the media blitz. But it seems that the director has got a new best friend in his mission to remove Bush from office -- radio icon Howard Stern.

Stern has been on a daily radio rant against the Bush administration, saying he's been unfairly targeted by the FCC for indecency. So could a Stern/Moore team be enough to get the president out?

Lacayo told us it's amazing how much these two could sway the election by working together: "Taken together, Michael Moore and Howard Stern are both at the top of their industries: radio and film. They both have an enormous audience, and together, they'll be punching away until Election Day."

With four months until the election, there's still plenty of time for campaigning and plenty of time for America's newest power couple to make an impact. Meanwhile, Moore is already eying his next target; he will focus on HMOs and the healthcare system in his next documentary."

"Congressman suggests Bush hiding Osama
'They are trying to decide what day they should bring him out'

--------------------------------------------------------------------------------
Posted: July 3, 2004
1:00 a.m. Eastern



© 2004 WorldNetDaily.com

In a speech to business leaders in India, Rep. Jim McDermott, D-Wash., gave credence to a rumor that the U.S. has captured Osama bin Laden and for political reasons is waiting for the right moment to reveal it, according to the Indo-Asian News Service.


Reps. Mike Thompson and Jim McDermott in CNN interview from Baghdad in 2002.

"There are already rumours circulating that Osama bin Laden is being held somewhere already and it's only that they are trying to decide what day they should bring him out," McDermott told Confederation of Indian Industry representatives at a luncheon in New Delhi on Thursday.

The remarks came as McDermott told his audience that the loss of jobs during the Bush administration and the Iraq war will cause Americans to pick a new president in the fall. "
========================SNIP=============================

" WORD! "

"original news source:
www.worldnetdaily.com
In a speech to business leaders in India, Rep. Jim McDermott, D-Wash., gave credence to a rumor that the U.S. has captured Osama bin Laden and for political reasons is waiting for the right moment to reveal it, according to the Indo-Asian News Service.

"There are already rumors circulating that Osama bin Laden is being held somewhere already and it's only that they are trying to decide what day they should bring him out," McDermott told Confederation of Indian Industry representatives at a luncheon in New Delhi on Thursday.

Former Secretary of State Madeleine K. Albright echoed the bin Laden rumor, suggesting to Morton Kondracke of Fox News: "Do you suppose that the Bush administration has Osama bin Laden hidden away somewhere and will bring him out before the election?"

C.I.A. Held Back Iraqi Arms Data, U.S. Officials Say
By JAMES RISEN
Relatives of Iraqi scientists said before the war that Baghdad's unconventional weapons programs had been abandoned, but the C.I.A. failed to inform the president.


Kerry Picks Edwards for VP Slot
So...Edwards will be our next VP..good choice..he's from the South and is my age....I can relate :)

"U.S. Vice President Dick Cheney has dismissed his personal physician amid allegations of prescription abuses, the New Yorker magazine said Monday.

Internist Dr. Gary Malakoff was a member of Cheney's medical team for nine years.

The article quotes colleagues and sealed legal records from Malakoff's 2002 divorce, which include medical invoices and pharmacy records, as saying in 1999 he was placed into a program for impaired physicians, which required him to undergo monitoring.

Malakoff was relieved last month as chairman of George Washington University Medical Center's General Internal Medicine Division.

The article said that according to pharmacy records and customer invoices, Malakoff bought 76 bottles of a synthetic narcotic nasal spray called Stadol from two mail-order drug supply companies during a four-month period in 2000.

The magazine said that during the 2 1/2-year period ended in December 2001, Malakoff spent at least $46,238 to purchase Stadol online, as well as other medications, such as Xanax, Tylenol with codeine, and Ambien.

Kevin Kellems, Cheney's press secretary, would not comment about the reports, saying only Malakoff is no longer a member of the team that treats the vice president. "
===snip==========
Too bad Rush Limbaugh isn't a physician, perhaps he could take up taking care of Cheney where the other guy left off....

"There has to be a reason they call him "Rush" !"

Archives
Monday, May 03, 2004 Tuesday, May 04, 2004 Sunday, May 09, 2004 Tuesday, May 11, 2004 Wednesday, May 12, 2004 Friday, May 14, 2004 Saturday, May 15, 2004 Sunday, May 16, 2004 Monday, May 17, 2004 Tuesday, May 18, 2004 Wednesday, May 19, 2004 Thursday, May 20, 2004 Friday, May 21, 2004 Monday, May 24, 2004 Tuesday, May 25, 2004 Wednesday, May 26, 2004 Thursday, May 27, 2004 Friday, May 28, 2004 Saturday, May 29, 2004 Sunday, May 30, 2004 Tuesday, June 01, 2004 Wednesday, June 02, 2004 Thursday, June 03, 2004 Friday, June 04, 2004 Saturday, June 05, 2004 Sunday, June 06, 2004 Monday, June 07, 2004 Tuesday, June 08, 2004 Wednesday, June 09, 2004 Thursday, June 10, 2004 Friday, June 11, 2004 Sunday, June 13, 2004 Monday, June 14, 2004 Wednesday, June 16, 2004 Thursday, June 17, 2004 Friday, June 18, 2004 Sunday, June 20, 2004 Monday, June 21, 2004 Tuesday, June 22, 2004 Wednesday, June 23, 2004 Thursday, June 24, 2004 Friday, June 25, 2004 Saturday, June 26, 2004 Sunday, June 27, 2004 Tuesday, June 29, 2004 Wednesday, June 30, 2004 Thursday, July 01, 2004 Friday, July 02, 2004 Saturday, July 03, 2004 Sunday, July 04, 2004 Monday, July 05, 2004 Tuesday, July 06, 2004 Wednesday, July 07, 2004 Thursday, July 08, 2004 Friday, July 09, 2004 Saturday, July 10, 2004 Sunday, July 11, 2004 Monday, July 12, 2004 Tuesday, July 13, 2004 Wednesday, July 14, 2004 Thursday, July 15, 2004 Friday, July 16, 2004 Saturday, July 17, 2004 Sunday, July 18, 2004 Monday, July 19, 2004 Tuesday, July 20, 2004 Wednesday, July 21, 2004 Friday, July 23, 2004 Friday, July 30, 2004 Monday, August 02, 2004 Tuesday, August 03, 2004 Wednesday, August 04, 2004 Thursday, August 05, 2004 Friday, August 06, 2004 Saturday, August 07, 2004 Sunday, August 08, 2004 Tuesday, August 10, 2004 Wednesday, August 11, 2004 Thursday, August 12, 2004 Friday, August 13, 2004 Saturday, August 14, 2004 Sunday, August 15, 2004 Monday, August 16, 2004 Tuesday, August 17, 2004 Friday, August 20, 2004 Saturday, August 21, 2004 Tuesday, August 24, 2004 Wednesday, August 25, 2004 Thursday, August 26, 2004 Friday, August 27, 2004 Sunday, August 29, 2004 Monday, August 30, 2004 Wednesday, September 01, 2004 Thursday, September 02, 2004 Friday, September 03, 2004 Saturday, September 04, 2004 Sunday, September 05, 2004 Monday, September 06, 2004 Tuesday, September 07, 2004 Wednesday, September 08, 2004 Thursday, September 09, 2004 Friday, September 10, 2004 Saturday, September 11, 2004 Sunday, September 12, 2004 Monday, September 13, 2004 Tuesday, September 14, 2004 Wednesday, September 15, 2004 Friday, September 17, 2004 Saturday, September 18, 2004 Sunday, September 19, 2004 Tuesday, September 21, 2004 Wednesday, September 22, 2004 Thursday, September 23, 2004 Friday, September 24, 2004 Saturday, September 25, 2004 Monday, September 27, 2004 Tuesday, September 28, 2004 Wednesday, September 29, 2004 Thursday, September 30, 2004 Friday, October 01, 2004 Saturday, October 02, 2004 Sunday, October 03, 2004 Monday, October 04, 2004 Tuesday, October 05, 2004 Wednesday, October 06, 2004 Thursday, October 07, 2004 Friday, October 08, 2004 Saturday, October 09, 2004 Sunday, October 10, 2004 Tuesday, October 12, 2004 Wednesday, October 13, 2004 Thursday, October 14, 2004 Friday, October 15, 2004 Saturday, October 16, 2004 Sunday, October 17, 2004 Monday, October 18, 2004 Tuesday, October 19, 2004 Wednesday, October 20, 2004 Thursday, October 21, 2004 Friday, October 22, 2004 Saturday, October 23, 2004 Sunday, October 24, 2004 Monday, October 25, 2004 Tuesday, October 26, 2004 Wednesday, October 27, 2004 Thursday, October 28, 2004 Friday, October 29, 2004 Saturday, October 30, 2004 Sunday, October 31, 2004 Monday, November 01, 2004 Tuesday, November 02, 2004 Wednesday, November 03, 2004 Thursday, November 04, 2004 Friday, November 05, 2004 Saturday, November 06, 2004 Sunday, November 07, 2004 Monday, November 08, 2004 Tuesday, November 09, 2004 Wednesday, November 10, 2004 Thursday, November 11, 2004 Friday, November 12, 2004 Saturday, November 13, 2004 Sunday, November 14, 2004 Monday, November 15, 2004 Tuesday, November 16, 2004 Wednesday, November 17, 2004 Thursday, November 18, 2004 Friday, November 19, 2004 Saturday, November 20, 2004 Sunday, November 21, 2004 Monday, November 22, 2004 Thursday, November 25, 2004 Friday, November 26, 2004 Saturday, November 27, 2004 Sunday, November 28, 2004 Tuesday, November 30, 2004 Wednesday, December 01, 2004 Thursday, December 02, 2004 Friday, December 03, 2004 Saturday, December 04, 2004 Tuesday, December 07, 2004 Wednesday, December 08, 2004 Thursday, December 09, 2004 Friday, December 10, 2004 Saturday, December 11, 2004 Sunday, December 12, 2004 Monday, December 13, 2004 Tuesday, December 14, 2004 Wednesday, December 15, 2004 Thursday, December 16, 2004 Friday, December 17, 2004 Sunday, December 19, 2004 Monday, December 20, 2004 Friday, December 24, 2004 Saturday, December 25, 2004 Sunday, December 26, 2004 Wednesday, December 29, 2004 Thursday, December 30, 2004 Friday, December 31, 2004 Monday, January 03, 2005 Wednesday, January 05, 2005 Thursday, January 06, 2005 Saturday, January 08, 2005 Sunday, January 09, 2005 Tuesday, January 11, 2005 Wednesday, January 12, 2005 Thursday, January 13, 2005 Saturday, January 15, 2005 Wednesday, January 19, 2005 Friday, January 21, 2005 Saturday, January 22, 2005 Sunday, January 23, 2005 Monday, January 24, 2005 Wednesday, January 26, 2005 Thursday, January 27, 2005 Friday, January 28, 2005 Saturday, January 29, 2005 Monday, January 31, 2005 Thursday, February 03, 2005 Friday, February 04, 2005 Saturday, February 05, 2005 Sunday, February 06, 2005 Monday, February 07, 2005 Tuesday, February 08, 2005 Wednesday, February 09, 2005 Thursday, February 10, 2005 Friday, February 11, 2005 Saturday, February 12, 2005 Sunday, February 13, 2005 Tuesday, February 15, 2005 Thursday, February 17, 2005 Saturday, February 19, 2005 Sunday, February 20, 2005 Wednesday, February 23, 2005 Saturday, February 26, 2005 Sunday, February 27, 2005 Monday, February 28, 2005 Wednesday, March 02, 2005 Thursday, March 03, 2005 Sunday, March 06, 2005 Tuesday, March 08, 2005 Wednesday, March 09, 2005 Thursday, March 10, 2005 Friday, March 11, 2005 Saturday, March 12, 2005 Sunday, March 13, 2005 Monday, March 14, 2005 Tuesday, March 15, 2005 Wednesday, March 16, 2005 Thursday, March 17, 2005 Friday, March 18, 2005 Saturday, March 19, 2005 Thursday, March 24, 2005 Friday, March 25, 2005 Saturday, March 26, 2005 Sunday, March 27, 2005 Wednesday, March 30, 2005 Thursday, March 31, 2005 Friday, April 01, 2005 Saturday, April 02, 2005 Sunday, April 03, 2005 Wednesday, April 06, 2005 Thursday, April 07, 2005 Saturday, April 09, 2005 Sunday, April 10, 2005 Monday, April 11, 2005 Thursday, April 14, 2005 Saturday, April 16, 2005 Sunday, April 17, 2005 Monday, April 18, 2005 Wednesday, April 20, 2005 Thursday, April 21, 2005 Friday, April 22, 2005 Saturday, April 23, 2005 Sunday, April 24, 2005 Tuesday, April 26, 2005 Friday, April 29, 2005 Saturday, April 30, 2005 Sunday, May 01, 2005 Monday, May 02, 2005 Tuesday, May 03, 2005 Wednesday, May 04, 2005 Thursday, May 05, 2005 Friday, May 06, 2005 Sunday, May 08, 2005 Wednesday, May 11, 2005 Thursday, May 12, 2005 Friday, May 13, 2005 Sunday, May 15, 2005 Monday, May 16, 2005 Wednesday, May 18, 2005 Thursday, May 19, 2005 Friday, May 20, 2005 Saturday, May 21, 2005 Sunday, May 22, 2005 Monday, May 23, 2005 Tuesday, May 24, 2005 Wednesday, May 25, 2005 Thursday, May 26, 2005 Friday, May 27, 2005 Saturday, May 28, 2005 Sunday, May 29, 2005 Monday, May 30, 2005 Tuesday, May 31, 2005 Wednesday, June 01, 2005 Thursday, June 02, 2005 Friday, June 03, 2005 Saturday, June 04, 2005 Sunday, June 05, 2005 Monday, June 06, 2005 Tuesday, June 07, 2005 Wednesday, June 08, 2005 Thursday, June 09, 2005 Friday, June 10, 2005 Sunday, June 12, 2005 Tuesday, June 14, 2005 Thursday, June 16, 2005 Friday, June 17, 2005 Saturday, June 18, 2005 Sunday, June 19, 2005 Monday, June 20, 2005 Tuesday, June 21, 2005 Thursday, June 23, 2005 Saturday, June 25, 2005 Sunday, June 26, 2005 Tuesday, June 28, 2005 Wednesday, June 29, 2005 Thursday, June 30, 2005 Friday, July 01, 2005 Saturday, July 02, 2005 Monday, July 04, 2005 Wednesday, July 06, 2005 Thursday, July 07, 2005 Saturday, July 09, 2005 Sunday, July 10, 2005 Friday, July 15, 2005 Sunday, July 17, 2005 Tuesday, July 19, 2005 Wednesday, July 20, 2005 Thursday, July 21, 2005 Saturday, July 23, 2005 Sunday, July 24, 2005 Tuesday, August 02, 2005 Thursday, August 04, 2005 Friday, August 05, 2005 Saturday, August 13, 2005 Wednesday, August 24, 2005 Friday, August 26, 2005 Saturday, August 27, 2005 Saturday, September 03, 2005 Wednesday, September 07, 2005 Thursday, September 08, 2005 Saturday, September 24, 2005 Wednesday, September 28, 2005 Wednesday, October 19, 2005 Thursday, October 20, 2005 Friday, October 21, 2005 Sunday, October 23, 2005 Wednesday, November 02, 2005 Monday, November 21, 2005 Wednesday, November 23, 2005 Friday, December 02, 2005 Saturday, December 10, 2005 Saturday, December 17, 2005 Sunday, December 18, 2005 Monday, December 19, 2005 Wednesday, December 21, 2005 Wednesday, January 04, 2006 Friday, January 06, 2006 Monday, January 09, 2006 Monday, January 16, 2006 Tuesday, January 17, 2006 Friday, January 20, 2006 Sunday, January 22, 2006 Saturday, January 28, 2006 Tuesday, January 31, 2006 Wednesday, February 01, 2006 Thursday, February 02, 2006 Wednesday, February 08, 2006 Thursday, February 09, 2006 Friday, February 10, 2006 Saturday, February 11, 2006 Sunday, February 12, 2006 Monday, February 13, 2006 Tuesday, February 14, 2006 Wednesday, February 15, 2006 Thursday, February 16, 2006 Saturday, February 18, 2006 Monday, February 20, 2006 Wednesday, February 22, 2006 Thursday, February 23, 2006 Sunday, March 05, 2006 Tuesday, March 07, 2006 Friday, March 24, 2006 Saturday, March 25, 2006 Wednesday, April 05, 2006 Thursday, April 06, 2006 Friday, April 07, 2006 Saturday, April 08, 2006 Tuesday, April 11, 2006 Monday, April 17, 2006 Tuesday, April 25, 2006 Thursday, April 27, 2006 Tuesday, May 09, 2006 Friday, May 12, 2006 Saturday, May 13, 2006 Sunday, May 14, 2006 Monday, May 15, 2006 Tuesday, May 16, 2006 Thursday, May 18, 2006 Friday, May 26, 2006 Sunday, May 28, 2006 Monday, May 29, 2006 Wednesday, May 31, 2006 Thursday, June 01, 2006 Sunday, June 04, 2006 Monday, June 05, 2006 Friday, June 09, 2006 Saturday, June 10, 2006 Sunday, June 11, 2006 Friday, June 16, 2006 Monday, June 19, 2006 Friday, June 23, 2006 Sunday, June 25, 2006 Tuesday, June 27, 2006 Wednesday, June 28, 2006 Friday, June 30, 2006 Sunday, July 09, 2006 Thursday, July 13, 2006 Friday, July 14, 2006 Saturday, July 15, 2006 Monday, July 17, 2006 Tuesday, July 18, 2006 Wednesday, July 19, 2006 Tuesday, July 25, 2006 Wednesday, July 26, 2006 Friday, July 28, 2006 Sunday, July 30, 2006 Monday, July 31, 2006 Thursday, August 03, 2006 Friday, August 04, 2006 Sunday, August 06, 2006 Monday, August 07, 2006 Wednesday, August 09, 2006 Thursday, August 10, 2006 Sunday, August 13, 2006 Tuesday, August 15, 2006 Thursday, August 17, 2006 Friday, August 18, 2006 Wednesday, September 06, 2006 Friday, September 08, 2006 Monday, September 11, 2006 Wednesday, September 13, 2006 Thursday, September 14, 2006 Friday, September 22, 2006 Saturday, September 23, 2006 Sunday, October 01, 2006 Tuesday, October 03, 2006 Monday, October 30, 2006 Monday, November 06, 2006 Tuesday, November 07, 2006 Sunday, November 12, 2006 Tuesday, November 21, 2006 Wednesday, November 22, 2006 Thursday, November 23, 2006 Friday, December 01, 2006 Monday, December 04, 2006 Tuesday, December 05, 2006 Thursday, December 14, 2006 Wednesday, December 20, 2006 Thursday, December 21, 2006 Friday, December 29, 2006 Wednesday, January 10, 2007 Thursday, January 11, 2007 Saturday, January 13, 2007 Monday, January 15, 2007 Wednesday, January 17, 2007 Saturday, January 20, 2007 Tuesday, January 23, 2007 Tuesday, February 20, 2007 Saturday, February 24, 2007 Sunday, February 25, 2007 Friday, March 23, 2007 Wednesday, April 04, 2007 Tuesday, April 10, 2007 Thursday, April 12, 2007 Friday, April 13, 2007 Thursday, April 19, 2007 Friday, April 20, 2007 Tuesday, April 24, 2007 Tuesday, May 08, 2007 Thursday, May 10, 2007 Friday, May 11, 2007 Monday, May 14, 2007 Tuesday, May 15, 2007 Sunday, May 20, 2007 Monday, May 21, 2007 Tuesday, May 22, 2007 Wednesday, May 23, 2007 Thursday, May 24, 2007 Sunday, May 27, 2007 Wednesday, May 30, 2007 Thursday, May 31, 2007 Friday, June 01, 2007 Monday, June 04, 2007 Wednesday, June 06, 2007 Saturday, June 09, 2007 Sunday, June 10, 2007 Monday, June 11, 2007 Friday, June 15, 2007 Tuesday, June 19, 2007 Tuesday, June 26, 2007 Wednesday, June 27, 2007 Thursday, June 28, 2007 Saturday, June 30, 2007 Monday, July 02, 2007 Tuesday, July 03, 2007 Friday, July 06, 2007 Tuesday, July 10, 2007 Friday, July 13, 2007 Tuesday, July 24, 2007 Saturday, July 28, 2007 Sunday, July 29, 2007 Monday, August 13, 2007 Sunday, August 19, 2007 Saturday, August 25, 2007 Monday, August 27, 2007 Wednesday, August 29, 2007 Friday, August 31, 2007 Friday, September 07, 2007 Wednesday, September 12, 2007 Wednesday, September 19, 2007 Friday, September 21, 2007 Friday, September 28, 2007 Tuesday, October 02, 2007 Thursday, October 11, 2007 Saturday, October 27, 2007 Thursday, November 01, 2007 Saturday, November 03, 2007 Monday, November 05, 2007 Wednesday, November 28, 2007 Tuesday, December 04, 2007 Tuesday, December 11, 2007 Friday, December 14, 2007 Friday, December 21, 2007 Tuesday, December 25, 2007 Saturday, December 29, 2007 Monday, January 07, 2008 Thursday, January 10, 2008 Saturday, January 12, 2008 Sunday, January 13, 2008 Tuesday, January 15, 2008 Friday, January 18, 2008 Saturday, January 19, 2008 Friday, January 25, 2008 Sunday, January 27, 2008 Monday, January 28, 2008 Tuesday, January 29, 2008 Sunday, February 03, 2008 Wednesday, February 06, 2008 Friday, February 08, 2008 Sunday, February 10, 2008 Monday, February 11, 2008 Tuesday, February 12, 2008 Monday, February 25, 2008 Tuesday, February 26, 2008 Monday, March 03, 2008 Tuesday, March 04, 2008 Saturday, March 22, 2008 Saturday, April 19, 2008 Wednesday, April 23, 2008 Saturday, April 26, 2008 Wednesday, April 30, 2008 Monday, May 05, 2008 Tuesday, May 13, 2008 Wednesday, May 14, 2008 Saturday, May 17, 2008 Tuesday, May 20, 2008 Saturday, May 24, 2008 Sunday, May 25, 2008 Thursday, June 12, 2008 Tuesday, June 17, 2008 Saturday, July 05, 2008 Tuesday, July 08, 2008 Monday, August 04, 2008 Thursday, August 28, 2008 Thursday, September 11, 2008 Saturday, September 20, 2008 Monday, September 22, 2008 Tuesday, September 23, 2008 Wednesday, September 24, 2008 Friday, September 26, 2008 Monday, September 29, 2008 Saturday, October 04, 2008 Wednesday, October 08, 2008 Thursday, October 09, 2008 Sunday, October 12, 2008 Wednesday, October 15, 2008 Wednesday, October 22, 2008 Thursday, October 23, 2008 Friday, October 24, 2008 Tuesday, October 28, 2008 Wednesday, October 29, 2008 Monday, November 03, 2008 Tuesday, November 04, 2008 Thursday, November 06, 2008 Saturday, November 08, 2008 Monday, November 10, 2008 Wednesday, November 19, 2008 Thursday, December 18, 2008 Monday, December 22, 2008 Sunday, January 11, 2009 Thursday, January 22, 2009 Monday, January 26, 2009 Thursday, February 19, 2009 Tuesday, February 24, 2009 Friday, February 27, 2009 Monday, March 02, 2009 Thursday, March 05, 2009 Wednesday, March 11, 2009 Thursday, March 12, 2009 Friday, March 13, 2009 Thursday, March 19, 2009 Monday, March 23, 2009 Friday, March 27, 2009 Saturday, March 28, 2009 Sunday, March 29, 2009 Thursday, April 02, 2009 Tuesday, April 07, 2009 Tuesday, April 14, 2009 Tuesday, April 21, 2009 Thursday, April 23, 2009 Saturday, April 25, 2009 Sunday, May 03, 2009 Wednesday, May 06, 2009 Tuesday, May 12, 2009 Wednesday, May 13, 2009 Thursday, May 14, 2009 Sunday, May 17, 2009 Tuesday, May 26, 2009 Wednesday, June 03, 2009 Thursday, June 04, 2009 Tuesday, June 09, 2009 Friday, June 12, 2009 Saturday, June 13, 2009 Sunday, June 14, 2009 Monday, June 22, 2009 Thursday, June 25, 2009 Saturday, July 11, 2009 Tuesday, July 14, 2009 Friday, July 24, 2009 Tuesday, August 18, 2009 Wednesday, August 19, 2009 Friday, August 21, 2009 Monday, August 24, 2009 Thursday, September 03, 2009 Wednesday, September 09, 2009 Thursday, September 10, 2009 Sunday, September 13, 2009 Monday, September 14, 2009 Tuesday, September 15, 2009 Wednesday, September 23, 2009 Friday, September 25, 2009 Sunday, September 27, 2009 Tuesday, September 29, 2009 Monday, November 02, 2009 Tuesday, November 10, 2009 Thursday, November 12, 2009 Tuesday, November 24, 2009 Thursday, February 25, 2010 Thursday, March 04, 2010 Wednesday, March 17, 2010 Tuesday, March 23, 2010 Friday, April 09, 2010 Friday, April 16, 2010 Wednesday, April 21, 2010 Thursday, April 22, 2010 Friday, April 23, 2010 Thursday, April 29, 2010 Sunday, May 02, 2010 Friday, May 07, 2010 Sunday, May 09, 2010 Monday, May 10, 2010 Tuesday, May 11, 2010 Tuesday, June 15, 2010