Copyright Notice
- All original comments are © Copyright 2004 by CodeWarrior. All rights are reserved. All quoted material unless in public domain, are the copyrighted works of the respective copyright holders, and all referenced trademarks are respectively owned by the relevant trademark holder. No attempt nor intention is made by this author to dilute any trademark or infringe any copyrighted material. All materials used on this page not copyrighted by CodeWarrior, are held to be used for non-commercial , personal, fair use purposes. All declaratoy statements not manifestly,contextually or perceptually, intended to be sarcastic, ironic, or parody in nature, are asserted to be true and correct by the author of this blog, as far as could be determined given the information available to the author at the time the post was written. Unauthorized reproduction of material on this page is prohibited, unless such limited reproduction falls under fair use, and such use is authorized if proper attribution of the source of the material, and author is credited in all instances of its usage.
SEARCH THIS SITE USING KEYWORDS
Powered by:

CodeWarriorZ BlueZ
CodeWarriorz Thoughts
Day to day musings of free speech activist CodeWarrior.
CHECK OUT THE WEBSITE OF MY PAL SHMOO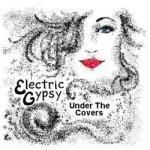 Friday, July 09, 2004
"Solicitor General Theodore Olson used his final day as the Bush administration's top Supreme Court lawyer to lament the court's decision siding with foreign terrorism suspects over the president.
He said Friday that the court term that ended last week held no good news for conservatives, especially the ruling that opened American courts to "enemy combatants" being held at the U.S. military base in Guantanamo Bay, Cuba.

"U.S. courts ... have never been extended so far," Olson told members of the Federalist Society, a conservative legal group.

Olson, whose wife died in the plane that crashed into the Pentagon during the Sept. 11 attacks, had argued before the justices that the president needed broad powers to hold and interrogate foreigners who might pose future threats without giving them access to courts.

The Supreme Court disagreed 6-3 and handed the Bush administration a separate loss in ruling that American citizens being held as enemy combatants in the United States also cannot be denied legal rights.

He said the rulings on the president's wartime power appear to overrule World War II-era Supreme Court decisions that gave the White House broad authority."
===============SNIP---------------------------------------
This "wartime powers" crap is just another way they are, trying to apparently, from what I see,
turn this country into a dictatorship, FOR REAL.



"TRENTON, Tennessee (AP) -- A couple facing criminal abuse charges forced some of their 18 foster, adopted and biological children -- many of them disabled -- to dig their own graves, warning the youngsters they could be killed and nobody would care, according to investigative documents.

A search warrant affidavit released in the case against Thomas and Debra Schmitz also alleges that the children were beaten, locked in a cage and punished by having their eyeglasses, leg braces or crutches taken away.

A home care nurse told authorities the "children were forced to dig their own graves" and told by the couple "they could be killed and buried in the back yard and no one will care," according to the affidavit.

The nurse said she saw two children, ages 8 and 10, forced to sleep in a locked metal cage without a mattress or blankets. The youngsters were "curled in a fetal position in the cage," the affidavit said.

Debra Schmitz, 44, was charged on June 22 with three counts of aggravated child abuse and one count of child abuse; Thomas Schmitz, 45, was charged with one count of aggravated child abuse and one count of child abuse."
-------------SNIP---------------------
If you can stomach reading this, please read the full article.

If this couple if guilty of doing these things as described in the article, I cannot find words to express the depth of loathing I have for creatures as despicable as these, BUT,
oddly, this article fits in with two previous articles I have talked about, one being this "NEW FREEDOM" Initiative, and the other being the article about thousands of kids "languishing" in detention centers.
You may ask, WHY is this disturbing to you Code? I mean, isn't it a GOOD thing that these things are being exposed? Well, with regard to the last case, if things were as they are reported, it was vital to get these kids out of there...BUT, if some of these kids were foster kids, doesn't their version of Child Welfare have SOME duty to check out how things are going in the home? Didn't someone drop the ball?

But, more importantly, my concern is this. These articles, coming out, clustered in time, give the appearance that "someone" (read mass media along with the government), wants us, the public, to believe that all across the country, there are kids in bad situations and these kids NEED government intervention...be it the government turning them into wards of the state and putting them in the hands of state employees and the courts, OR, that the government needs to "test" them for mental fitness, and then "medicate" those which don't pass their subjective tests.

We remember in Russia and Germany, the actions of the state to get involved in becoming the surrogate parents, or "in loco parentis"...was done in order to indoctrinate kids, and to ultimately turn them also into little snitches turning their parents and friends in as enemies of the State.

CNN.com - Jackson prosecutor to take stand - Jul 9, 2004
"SANTA MARIA, California (AP) -- In a highly unusual move, the judge in the Michael Jackson child-molestation case ordered the district attorney Friday to take the stand and explain a raid on a private investigator's office.
Superior Court Judge Rodney Melville wants to know if the seizure of videotapes and computer hard drives from investigator Bradley Miller's office in November 2003 violated Jackson's attorney-client privilege.
The defense says Miller was working for the pop star's lawyer at the time, Mark Geragos.
District Attorney Tom Sneddon said Friday he did not know Miller was working for Geragos when authorities with a search warrant broke into Miller's office with sledgehammers.
"I have nothing to hide," Sneddon said."
===========SNIP-------------------------
This is great! I hope Court TV carries this. I would really like to see this!
Ralph Epperson's Conspiracy History
Ralph Epperson is a very genial and interesting fellow. I've heard him on Frank Whaley's show and John Stadtmiller's program and this is really not so much an accidentally discovered page, as it is just a neat page of the day. You just have to check out Ralph's page to see that history MAY NOT be as you have assumed it to be.
CNN.com - 68-year-old cleaning woman wins $294 million - Jul 9, 2004
This is cool. An elderly cleaning lady won the lottery, and I mean won BIG. Look, honestly, I wish I, my wife, my folks, or my best friend had won, BUT, outside of them, I am really glad this nice older lady won. Good for you Geraldine..don't spend it all in one place.
And, by the way Geraldine, did I mention I just need a couple hundred thousand to get me out of a tight spot? :)
"Public interest group says fast-food chain broke promise to reduce fat used to cook french fries.
July 9, 2004: 8:32 AM EDT

NEW YORK (CNN/Money) - A public interest group is suing McDonald's, charging the fast food chain with false advertising due to its promise in 2002 that it would cut the "bad" fat used in its cooking process.

The group BanTransFats.com, Inc., a California not-for-profit group, filed a federal lawsuit in San Francisco Thursday, charging the company's delay in its promised reduction of trans fatty acids in its cooking process constitutes false advertising. "
-------------SNIP==================
GOOD! I hate McDonalds and I especially hate their french fries.
I've complained to my wife and others, when I've just tasted their fries, that McDonald's fries taste like cardboard to me...and are the WORST french fries I've found at ANY fast food place!

NORMALLY, I LIKE TO DO MY OPINION EDITORIAL RANTS AND OPINION PIECES, BUT THIS ONE BY ASHLEE VANCE WAS SO GOOD THAT I WANTED TO PUBLISH PART OF IT, BECAUSE I AGREE WITH IT SO STRONGLY.
===========================================================
"By Ashlee Vance in Chicago
Published Friday 9th July 2004 16:13 GMT
Opinion You don't often think about libraries in terms of strength. Few mayors tout the large sack of the local book depository or put it up against a massive skyscraper during PR stunts. Libraries are pretty passive creatures that receive some credit for the quantity of volumes they hold but not much credit these days for being powerful entities.

That is until you run across something like Archive.org. For where the Library of Congress exudes strength, Archive.org piddles weakness. The site is really a reminder of how not far the Internet has come and how strong some old traditions really are.

The supposed Internet archiving site is not a passive entity at all. It doesn't simply collect more and more data for the use of researchers as it claims. Instead, Archive.org actively engages in odd publicity stunts and actively pulls down information. What could be weaker than a media-hungry library with disappearing material?

On Wednesday, Archive.org put up a copy of Michael Moore's Fahrenheit 911 documentary for download. The site was apparently responding to an interview in which Moore said he didn't mind people downloading the movie as long as the sites offering it didn't profit from the action. So Archive.org flexed its freedom of information/culture muscle and boldly offered the movie in a variety of formats.

An intern here in The Register's Chicago office was ordered to test the download out. It worked. Our intern - Streaming Sally - used the FreeCache technology Archive.org recommended, and the download took about 3 hours. The movie came in a bit choppy but certainly watchable - so Sally said.

But just hours after putting up the movie, Archive.org pulled it down. In the movie's place was a note that read, "This is under copyright, and archive.org needs to pull it before any damage happens."

Think of this as a child fondling a can of spray paint but then stepping away from the school wall before "any damage happens." Or a seven-year-old contemplating a ten-yard run with scissors in hand and then putting the weapon down before "any damage happens." How ever you think about it. It's clear that there are children running Archive.org - the kind that play copyright gags while doing shots of Pepsi late into the night.

We know this because Archive.org has long had a childlike relationship with information. Our first indication of this happened back in 2002. At that time, Intel has accidentally released the code-name of an upcoming project - Nehalem. One of Intel's engineers discussed the project in an interview conducted by Intel itself and posted on Intel's web site. Some schmuck of a reporter found the code-name and did a story on it."
=============SNIP=============================
I found "the waybackmachine" myself by accident some time ago.
While I liberally quote from other people's work, I would never do something as outright infringing as to copy someone else WHOLE WEBSITE and store it on a server, and offer it up...even several copies of it, WITHOUT THE EXPRESS PERMISSION OF THE AUTHOR/COPYRIGHT OWNER.

I believe my quotes fall within the "fair use" doctrine of the Copyright Act, but I can find no, I repeat, NO legal justification for the people at archive.org, to copy, without authorization, an ENTIRE PAGE or SITE, graphics, code, and all...
and, I must admit that I myself was pretty upset when I found the people at archive.org did all this copying of my copyrighted material, in a way that completely goes beyond fair use, without my authorization.

So...two thumbs up for Ashlee!

"So Much for the Most Ethical Administration in History, Part III
And the hits just keep on coming. Rather than face reporters' questions on his relationship with indicted Enron executive Kenneth Lay, an obviously-rattled and upset President George W. Bush stomped off the stage of a media briefing Thursday, leaving Press Secretary Scott McClellan to deal with reporters.

But Bush cannot continue to hide from the increasing questions about his and his administration's cozy relationships with fast-buck artists like Lay. Vice President Dick Cheney faces criminal indictments in France for bribery, money laundering and misuse of corporate funds while CEO of Halliburton and even the U.S. Securities & Exchange Commission is investigating Cheney's role in administering a $180 million slush fund that Halliburton used to pay bribes. At the same time, the White House Counsel's office says Cheney violated federal rules when he engineered a $7 billion no-bid contract for his former employer.

In addition, Bush's past ties to big-oil Saudi money and even the family of Osama bin Laden raise even more questions about the actions and morality of the man who four years ago promised us "the most ethical administration in history."

The names and faces may change at the White House but it seems corruption is a permanent resident at 1600 Pennsylvania Avenue.
Jul 9, 2004, 07:27"
===================SNIP------------------
See Part II and Part I at the americannewsreel.com website...

"By TERESA HAMPTON
Editor, Capitol Hill Blue
Jul 8, 2004, 04:59
Email this article
Printer friendly page


Vice President Dick Cheney faces criminal indictments for illegal activities while CEO of energy giant Halliburton and also illegally intervened to secure a $7 billion no-bid contract for his former employer after his election to office, an analysis by the White House counsel's office concludes.
The Vice President is currently under investigation by French authorities for bribery, money laundering and misuse of corporate assets while at Halliburton and also faces a U.S. Securities & Exchange Commission probe of a $180 million "slush fund" that may have been used to pay bribes.

Although the White House Counsel analysis is not available to the public because of the secrecy of "attorney-client privilege," it has generated speculation among senior White House aides who suggest the Vice President should step down as President George W. Bush's running mate for the November Presidential elections. Such talk has increased in GOP circles lately with former New York Senator Alfonse D'Amato Wednesday calling on Bush to dump Cheney."
==========SNIP============
The real Slim Cheney...


"President George W. Bush walked out of a media briefing Thursday, refusing to answer questions about his close relationship with indicted Enron executive Kenneth Lay, a campaign benefactor Bush nicknamed "Kenny Boy" when the two were up-and-comers in Texas.

The President, visibly upset, stomped off the stage when reporters pressed him about his relationship with Lay and left White House press secretary Scott McClellan to deal with the questions."
================SNIP----------------------
Why didn't the petulant, hissy fit tossing "Little Dictator"
just holler "Off with their heads!"

I half expect this to really happen.

"Cheney's approval ratings have plummeted amid persistent questions about his role in promoting the Iraq war and in handling the Sept. 11 terror attacks. He faces indictment from a French court on charges of bribery, money laundering and misuse of corporate funds while CEO of Halliburton and is also under investigation by the U.S. Securities & Exchange Commission for his role in administering a $180 million slush fund that Halliburton used to pay bribes.

In addition, an analysis by the White House Counsel's Office concludes Cheney violated federal rules on conflict of interest by helping push through a $7 billion no-bid contract for Halliburton's work in Iraq."

==============SNIP--------------------
Hmmmmmmmmm...whatcha think?

"Military payroll records documenting President Bush's whereabouts (or lack thereof) during his service in the Texas Air National Guard were "inadvertently destroyed," the Pentagon now admits.
In a letter responding to a federal lawsuit by The Associated Press, the Defense Department said that microfilm containing the pertinent National Guard payroll records was damaged and could not be salvaged. The damaged material included payroll records for the first quarter of 1969 and the third quarter of 1972.

"President Bush's payroll records for those two quarters were among the records destroyed," wrote C.Y. Talbott, of the Pentagon's Freedom of Information and Security Review section. "Searches for back-up paper copies of the missing records were unsuccessful." "
========SNIP==================
HOW SAD!
My goodness...isn't it so sad that these records got "accidentally destroyed"? Wonder how the IRS reacts to you if you say your records got "accidentally destroyed"?

The "New Freedom" Initiative
With reference to the previous news, remember an earlier post about the "New Freedom" initiative to test all people for mental illness (whatever that is right now) and initiate mandatory medication for them. They already said they would start with school children. This represents an attempt to say that large portions of children have "mental problems" and need medication. I personally think this is one of the most troubling pieces of news I have read since I saw that the Supreme Court had "selected" the president, and that the majority of the popular vote was won by Gore.

Scary , brave new world, 1984 plus 20...they will say it's "double plus good", but it's really just a bit of the old "ultraviolence" my droogies.

"Wed 7 July, 2004 22:40

By Joanne Kenen

WASHINGTON (Reuters) - Thousands of mentally ill American children, some as young as seven, are locked up in juvenile detention centres because there is nowhere else for them to go, a congressional report has found.

The report on Wednesday painted a disturbing picture of children with mental illness and/or substance abuse warehoused in jail-like conditions where their mental health often deteriorates.

More than 160 of the 524 centres surveyed reported suicide attempts by youths held unnecessarily.

"The last place some of these kids need to be is in detention," the study quoted a Tennessee juvenile centre administrator as saying. "Those with depression are locked up alone to contemplate suicide. I guess you get the picture."

The House-Senate bipartisan report was initiated by Maine Republican Senator Susan Collins and California Democrat Representative Henry Waxman. It was the subject of a hearing on Wednesday by the Senate Committee on Government Affairs, which Collins chairs.

Many families struggle to afford mental health care. Health insurers often provide little or no mental health coverage, or pay so little doctors don't want to take part in the health plans. Community clinics are stretched and cannot meet demand.

The study found that 33 states hold youths who have no charges against them of any kind in juvenile detention centres. On any given day, about 2,000 such young people are incarcerated, and over six months, the number is 15,000.

"Too often (children) are simply left to languish in juvenile detention centres which are ill-equipped to meet their needs while they wait for scarce mental health services," Collins added."
============SNIP===================
It's the " NEW FREEDOM" folks....even the Nazi youth got to enjoy nature and hitchhike!

""A bill to modify the USA PATRIOT Act that would have blocked part of the legislation's provisions that allow for the investigation of people's reading habits was defeated by a 210-210 vote in the U.S House of Representives. The House leaders kept the roll call open for 23 minutes past the 15 minute deadline to persuade 10 Representatives to change votes. According to the article 'Rep. Zach Wamp, R-Tenn., said he switched his initial "yes" vote to "no" after being shown Justice Department documents asserting that terrorists have communicated over the Internet via public library computers.' On the other hand, 'Critics of the Patriot Act argued that even without it, investigators can get book store and other records simply by obtaining subpoenas or search warrants.'"
==========SNIP=====================
KEPT ROLL CALL OPEN 23 MINUTES PAST> THE FIFTEEN MINUTE DEADLINE? THAT'S KEEPING THE ROLL CALL OPEN FOR 38 MINUTES...MORE THAN TWICE THE ALLOWABLE...HOW IS THAT NOT ILLEGAL?

"Riordan apologizes for remark
Friday, July 9, 2004 Posted: 7:13 AM EDT (1113 GMT)



Isis D'Luciano, right, and her mother Trinity Lila are shown in this June 19 photo in Santa Barbara, California.

VIDEO
California Education Secretary is under fire after telling a child her name, Isis, meant "stupid dirty girl"

PLAY VIDEO


THE MORNING GRIND

Weekdays: CNN.com's exclusive look at the political fray

YOUR E-MAIL ALERTS
California

Arnold Schwarzenegger

Richard Riordan

or Create your own

Manage alerts | What is this?


LOS ANGELES, California (AP) -- State Education Secretary Richard Riordan jokingly told a child her name, Isis, meant "stupid dirty girl," prompting the head of the California NAACP on Thursday to call for his resignation.

Riordan, the wealthy former Los Angeles mayor known for his support of public schools, startled even friends last week with the comments at a promotional event for summer reading at the Santa Barbara library.

Gov. Arnold Schwarzenegger, his longtime friend, called Riordan's statement to the girl "unacceptable in any context" but gave no hint his job was in danger.

But Alice Huffman, president of the California chapter of the National Association for the Advancement of Colored People, said Thursday that Riordan "is not suitable to lead education in our state" and should be removed.

The conversation, videotaped by KEYT-TV, took place July 1. The girl, 6-year-old Isis D'Luciano, asked Riordan if he knew her name meant "Egyptian goddess."

Riordan replied, "It means stupid dirty girl."

After nervous laughter in the room, the girl again told Riordan the meaning of her name.

"Hey, that's nifty," he said.

A day later, Riordan issued a statement that said he "teased" the girl. "I immediately apologized to her, and I want to do so again for the misunderstanding," Riordan said.

The governor's chief spokesman, Rob Stutzman, said Thursday Riordan had not been asked to resign and, "That's the end of the issue, as far as we are concerned."
==========SNIP-----------------
While reading this one word came to my mind....don't know why...
" WHITEWASH "

"Coalition records its 1,000th death in Iraq."

Condolences to all friends, family, and loved ones.

We need to stop this horror!


The use of "terror" is a tactic which predates recorded history. Terror is at once, a feeling, and a military tactic. Use of terror, or terrorist tactics (from a political or guerilla standpoint), means that the person or group, intentionally performs acts which have, as their effect, the instilling of fear , anxiety, and unease, as well as apprehension.

This may accomplished by the execution of violence or violent acts, performed at unexpected times, at unexpected locations. Sometimes, terrorist acts may be sabotage (a term which interestingly comes from Holland, when workers at mills would throw their shoes, "Sabot" , into machinery to prevent it from working), or direct attacks on people or locations.

But, a better definition of terror or terrorism, is the intentional installation or infliction of fear, unease, apprehension, dread,panic, and / or nervousness in a group of people.

Not too long ago, our "government" announced that we , as the public, could expect a series of ill defined threats to be announced in the coming months. Translated to everyday speech, they are saying...

"We are going to periodically, at undetermined times, going to tell you something bad is going to happen, but we don't know what, where, how, or when."

1) Now, certainly, announcing this to the public is an intentional act.

2) Those who release these notices of "ill defined threats" know that the main effect will be to create fear, dread, unease, etc.

3) Is this politically motivated? I suggest that it is. It is also clear that the occasional rise and fall of the "alert level" colors, seem to be done on spurious evidence at best. As it has said, it is clear that, for at least the next four months, the "alert level" will never go back to "green".

4) And this is the most important question, are these "series of ill defined threats" MEANT to elicit fear, dread, unease, etc. ? I suggest they are, and here is why I say that. For argument's sake, let's say they have a real, and functional purpose. What would that purpose be?

Citizens are told that when the "threat level" rises, they should just be more vigilant. If you are shopping in a grocery store and hear on the television playing there that the threat level is elevated one color level before it was seconds before, what are you supposed to actually do?

Are you supposed to furtively look down the aisles or to start looking suspiciously at the little old lady next to you inspecting the spinach in produce? If you tell someone that there is a POTENTIAL danger to them, ill defined, and they have no specific things they are to do that could possibly help protect them or lower their exposure...they can ONLY DO ONE THING...start being afraid, start feeling uneasy...

Now, let's say for an instant, that I, as a citizen, started doing to a few citizens , what the government is doing to us ALL. Let's say I periodically called people unexpectedly and told them something bad might happen to them any day, any time, and for them to "get ready for it".
Legally, this would constitute, at the very least, a terrorist threat, if not outright terrorism under the "Patriot Act". I could, when caught, say I really had some reason to believe that something bad might happen to them, and was just trying to warn them....think that would fly as a defense?
Me neither.

The point IS, this is what the government is doing to us. Nothing has really happened here since 9/11 of 2001...that's three years of a threat level being announced, which has never gone back to green, and WHY? Undefined threats? Gimme a break. Life itself is fraught with dangers...real dangers. Car wrecks, burglary, robbery, murders, cancer....we live our lives like a soldier running an obstacle course, not knowing where the next booby trap might arise. Give that smoking could cause cancer, alcohol abuse can cause cirrhosis, driving a car can get ya killed, making a fellow co-worker at work can cause them to come back after you with a firearm...these are REAL threats. People are killed every day as a result of these.

From a physiological standpoint, inducing these threat responses, these fear responses, these stresses, increases the release of the stress related hormone, cortisol. Long term, cortisol has the effect of weakening muscle tissue, decreasing the immune response, and making the body more vulnerable to various diseases including cancer.

So, given the above, shouldn't the government, under its "Nanny function", call us all personally every day and warn us not to run with forks, drive without seatbelts fastened, mix alcohol and prescription medicine, on and on ad nauseum?

Statistically, you are more likely to be struck by lightning than killed by Al Qaida. So, shouldn't we have a "lightning threat level" and particularly warn golfers.

The point is clear. The threat level nonsense and these constant warnings of ill defined threats, create terror, fear, and apprehension.

I'm over five decades old...and the last time I can remember living in this announced state of fear, was back in the Kennedy era when we lived through a weekend not knowing whether the Soviets would unleash a firestorm of nuclear weapons on us. But, that was just ONE weekend. This government is trying to intentionally create this level of anxiety in us day after day for four years!

It's time the fearmongering as a political tool is gone!

Anybody but Bush in 2004!
~CodeWarrior


Archives
Monday, May 03, 2004 Tuesday, May 04, 2004 Sunday, May 09, 2004 Tuesday, May 11, 2004 Wednesday, May 12, 2004 Friday, May 14, 2004 Saturday, May 15, 2004 Sunday, May 16, 2004 Monday, May 17, 2004 Tuesday, May 18, 2004 Wednesday, May 19, 2004 Thursday, May 20, 2004 Friday, May 21, 2004 Monday, May 24, 2004 Tuesday, May 25, 2004 Wednesday, May 26, 2004 Thursday, May 27, 2004 Friday, May 28, 2004 Saturday, May 29, 2004 Sunday, May 30, 2004 Tuesday, June 01, 2004 Wednesday, June 02, 2004 Thursday, June 03, 2004 Friday, June 04, 2004 Saturday, June 05, 2004 Sunday, June 06, 2004 Monday, June 07, 2004 Tuesday, June 08, 2004 Wednesday, June 09, 2004 Thursday, June 10, 2004 Friday, June 11, 2004 Sunday, June 13, 2004 Monday, June 14, 2004 Wednesday, June 16, 2004 Thursday, June 17, 2004 Friday, June 18, 2004 Sunday, June 20, 2004 Monday, June 21, 2004 Tuesday, June 22, 2004 Wednesday, June 23, 2004 Thursday, June 24, 2004 Friday, June 25, 2004 Saturday, June 26, 2004 Sunday, June 27, 2004 Tuesday, June 29, 2004 Wednesday, June 30, 2004 Thursday, July 01, 2004 Friday, July 02, 2004 Saturday, July 03, 2004 Sunday, July 04, 2004 Monday, July 05, 2004 Tuesday, July 06, 2004 Wednesday, July 07, 2004 Thursday, July 08, 2004 Friday, July 09, 2004 Saturday, July 10, 2004 Sunday, July 11, 2004 Monday, July 12, 2004 Tuesday, July 13, 2004 Wednesday, July 14, 2004 Thursday, July 15, 2004 Friday, July 16, 2004 Saturday, July 17, 2004 Sunday, July 18, 2004 Monday, July 19, 2004 Tuesday, July 20, 2004 Wednesday, July 21, 2004 Friday, July 23, 2004 Friday, July 30, 2004 Monday, August 02, 2004 Tuesday, August 03, 2004 Wednesday, August 04, 2004 Thursday, August 05, 2004 Friday, August 06, 2004 Saturday, August 07, 2004 Sunday, August 08, 2004 Tuesday, August 10, 2004 Wednesday, August 11, 2004 Thursday, August 12, 2004 Friday, August 13, 2004 Saturday, August 14, 2004 Sunday, August 15, 2004 Monday, August 16, 2004 Tuesday, August 17, 2004 Friday, August 20, 2004 Saturday, August 21, 2004 Tuesday, August 24, 2004 Wednesday, August 25, 2004 Thursday, August 26, 2004 Friday, August 27, 2004 Sunday, August 29, 2004 Monday, August 30, 2004 Wednesday, September 01, 2004 Thursday, September 02, 2004 Friday, September 03, 2004 Saturday, September 04, 2004 Sunday, September 05, 2004 Monday, September 06, 2004 Tuesday, September 07, 2004 Wednesday, September 08, 2004 Thursday, September 09, 2004 Friday, September 10, 2004 Saturday, September 11, 2004 Sunday, September 12, 2004 Monday, September 13, 2004 Tuesday, September 14, 2004 Wednesday, September 15, 2004 Friday, September 17, 2004 Saturday, September 18, 2004 Sunday, September 19, 2004 Tuesday, September 21, 2004 Wednesday, September 22, 2004 Thursday, September 23, 2004 Friday, September 24, 2004 Saturday, September 25, 2004 Monday, September 27, 2004 Tuesday, September 28, 2004 Wednesday, September 29, 2004 Thursday, September 30, 2004 Friday, October 01, 2004 Saturday, October 02, 2004 Sunday, October 03, 2004 Monday, October 04, 2004 Tuesday, October 05, 2004 Wednesday, October 06, 2004 Thursday, October 07, 2004 Friday, October 08, 2004 Saturday, October 09, 2004 Sunday, October 10, 2004 Tuesday, October 12, 2004 Wednesday, October 13, 2004 Thursday, October 14, 2004 Friday, October 15, 2004 Saturday, October 16, 2004 Sunday, October 17, 2004 Monday, October 18, 2004 Tuesday, October 19, 2004 Wednesday, October 20, 2004 Thursday, October 21, 2004 Friday, October 22, 2004 Saturday, October 23, 2004 Sunday, October 24, 2004 Monday, October 25, 2004 Tuesday, October 26, 2004 Wednesday, October 27, 2004 Thursday, October 28, 2004 Friday, October 29, 2004 Saturday, October 30, 2004 Sunday, October 31, 2004 Monday, November 01, 2004 Tuesday, November 02, 2004 Wednesday, November 03, 2004 Thursday, November 04, 2004 Friday, November 05, 2004 Saturday, November 06, 2004 Sunday, November 07, 2004 Monday, November 08, 2004 Tuesday, November 09, 2004 Wednesday, November 10, 2004 Thursday, November 11, 2004 Friday, November 12, 2004 Saturday, November 13, 2004 Sunday, November 14, 2004 Monday, November 15, 2004 Tuesday, November 16, 2004 Wednesday, November 17, 2004 Thursday, November 18, 2004 Friday, November 19, 2004 Saturday, November 20, 2004 Sunday, November 21, 2004 Monday, November 22, 2004 Thursday, November 25, 2004 Friday, November 26, 2004 Saturday, November 27, 2004 Sunday, November 28, 2004 Tuesday, November 30, 2004 Wednesday, December 01, 2004 Thursday, December 02, 2004 Friday, December 03, 2004 Saturday, December 04, 2004 Tuesday, December 07, 2004 Wednesday, December 08, 2004 Thursday, December 09, 2004 Friday, December 10, 2004 Saturday, December 11, 2004 Sunday, December 12, 2004 Monday, December 13, 2004 Tuesday, December 14, 2004 Wednesday, December 15, 2004 Thursday, December 16, 2004 Friday, December 17, 2004 Sunday, December 19, 2004 Monday, December 20, 2004 Friday, December 24, 2004 Saturday, December 25, 2004 Sunday, December 26, 2004 Wednesday, December 29, 2004 Thursday, December 30, 2004 Friday, December 31, 2004 Monday, January 03, 2005 Wednesday, January 05, 2005 Thursday, January 06, 2005 Saturday, January 08, 2005 Sunday, January 09, 2005 Tuesday, January 11, 2005 Wednesday, January 12, 2005 Thursday, January 13, 2005 Saturday, January 15, 2005 Wednesday, January 19, 2005 Friday, January 21, 2005 Saturday, January 22, 2005 Sunday, January 23, 2005 Monday, January 24, 2005 Wednesday, January 26, 2005 Thursday, January 27, 2005 Friday, January 28, 2005 Saturday, January 29, 2005 Monday, January 31, 2005 Thursday, February 03, 2005 Friday, February 04, 2005 Saturday, February 05, 2005 Sunday, February 06, 2005 Monday, February 07, 2005 Tuesday, February 08, 2005 Wednesday, February 09, 2005 Thursday, February 10, 2005 Friday, February 11, 2005 Saturday, February 12, 2005 Sunday, February 13, 2005 Tuesday, February 15, 2005 Thursday, February 17, 2005 Saturday, February 19, 2005 Sunday, February 20, 2005 Wednesday, February 23, 2005 Saturday, February 26, 2005 Sunday, February 27, 2005 Monday, February 28, 2005 Wednesday, March 02, 2005 Thursday, March 03, 2005 Sunday, March 06, 2005 Tuesday, March 08, 2005 Wednesday, March 09, 2005 Thursday, March 10, 2005 Friday, March 11, 2005 Saturday, March 12, 2005 Sunday, March 13, 2005 Monday, March 14, 2005 Tuesday, March 15, 2005 Wednesday, March 16, 2005 Thursday, March 17, 2005 Friday, March 18, 2005 Saturday, March 19, 2005 Thursday, March 24, 2005 Friday, March 25, 2005 Saturday, March 26, 2005 Sunday, March 27, 2005 Wednesday, March 30, 2005 Thursday, March 31, 2005 Friday, April 01, 2005 Saturday, April 02, 2005 Sunday, April 03, 2005 Wednesday, April 06, 2005 Thursday, April 07, 2005 Saturday, April 09, 2005 Sunday, April 10, 2005 Monday, April 11, 2005 Thursday, April 14, 2005 Saturday, April 16, 2005 Sunday, April 17, 2005 Monday, April 18, 2005 Wednesday, April 20, 2005 Thursday, April 21, 2005 Friday, April 22, 2005 Saturday, April 23, 2005 Sunday, April 24, 2005 Tuesday, April 26, 2005 Friday, April 29, 2005 Saturday, April 30, 2005 Sunday, May 01, 2005 Monday, May 02, 2005 Tuesday, May 03, 2005 Wednesday, May 04, 2005 Thursday, May 05, 2005 Friday, May 06, 2005 Sunday, May 08, 2005 Wednesday, May 11, 2005 Thursday, May 12, 2005 Friday, May 13, 2005 Sunday, May 15, 2005 Monday, May 16, 2005 Wednesday, May 18, 2005 Thursday, May 19, 2005 Friday, May 20, 2005 Saturday, May 21, 2005 Sunday, May 22, 2005 Monday, May 23, 2005 Tuesday, May 24, 2005 Wednesday, May 25, 2005 Thursday, May 26, 2005 Friday, May 27, 2005 Saturday, May 28, 2005 Sunday, May 29, 2005 Monday, May 30, 2005 Tuesday, May 31, 2005 Wednesday, June 01, 2005 Thursday, June 02, 2005 Friday, June 03, 2005 Saturday, June 04, 2005 Sunday, June 05, 2005 Monday, June 06, 2005 Tuesday, June 07, 2005 Wednesday, June 08, 2005 Thursday, June 09, 2005 Friday, June 10, 2005 Sunday, June 12, 2005 Tuesday, June 14, 2005 Thursday, June 16, 2005 Friday, June 17, 2005 Saturday, June 18, 2005 Sunday, June 19, 2005 Monday, June 20, 2005 Tuesday, June 21, 2005 Thursday, June 23, 2005 Saturday, June 25, 2005 Sunday, June 26, 2005 Tuesday, June 28, 2005 Wednesday, June 29, 2005 Thursday, June 30, 2005 Friday, July 01, 2005 Saturday, July 02, 2005 Monday, July 04, 2005 Wednesday, July 06, 2005 Thursday, July 07, 2005 Saturday, July 09, 2005 Sunday, July 10, 2005 Friday, July 15, 2005 Sunday, July 17, 2005 Tuesday, July 19, 2005 Wednesday, July 20, 2005 Thursday, July 21, 2005 Saturday, July 23, 2005 Sunday, July 24, 2005 Tuesday, August 02, 2005 Thursday, August 04, 2005 Friday, August 05, 2005 Saturday, August 13, 2005 Wednesday, August 24, 2005 Friday, August 26, 2005 Saturday, August 27, 2005 Saturday, September 03, 2005 Wednesday, September 07, 2005 Thursday, September 08, 2005 Saturday, September 24, 2005 Wednesday, September 28, 2005 Wednesday, October 19, 2005 Thursday, October 20, 2005 Friday, October 21, 2005 Sunday, October 23, 2005 Wednesday, November 02, 2005 Monday, November 21, 2005 Wednesday, November 23, 2005 Friday, December 02, 2005 Saturday, December 10, 2005 Saturday, December 17, 2005 Sunday, December 18, 2005 Monday, December 19, 2005 Wednesday, December 21, 2005 Wednesday, January 04, 2006 Friday, January 06, 2006 Monday, January 09, 2006 Monday, January 16, 2006 Tuesday, January 17, 2006 Friday, January 20, 2006 Sunday, January 22, 2006 Saturday, January 28, 2006 Tuesday, January 31, 2006 Wednesday, February 01, 2006 Thursday, February 02, 2006 Wednesday, February 08, 2006 Thursday, February 09, 2006 Friday, February 10, 2006 Saturday, February 11, 2006 Sunday, February 12, 2006 Monday, February 13, 2006 Tuesday, February 14, 2006 Wednesday, February 15, 2006 Thursday, February 16, 2006 Saturday, February 18, 2006 Monday, February 20, 2006 Wednesday, February 22, 2006 Thursday, February 23, 2006 Sunday, March 05, 2006 Tuesday, March 07, 2006 Friday, March 24, 2006 Saturday, March 25, 2006 Wednesday, April 05, 2006 Thursday, April 06, 2006 Friday, April 07, 2006 Saturday, April 08, 2006 Tuesday, April 11, 2006 Monday, April 17, 2006 Tuesday, April 25, 2006 Thursday, April 27, 2006 Tuesday, May 09, 2006 Friday, May 12, 2006 Saturday, May 13, 2006 Sunday, May 14, 2006 Monday, May 15, 2006 Tuesday, May 16, 2006 Thursday, May 18, 2006 Friday, May 26, 2006 Sunday, May 28, 2006 Monday, May 29, 2006 Wednesday, May 31, 2006 Thursday, June 01, 2006 Sunday, June 04, 2006 Monday, June 05, 2006 Friday, June 09, 2006 Saturday, June 10, 2006 Sunday, June 11, 2006 Friday, June 16, 2006 Monday, June 19, 2006 Friday, June 23, 2006 Sunday, June 25, 2006 Tuesday, June 27, 2006 Wednesday, June 28, 2006 Friday, June 30, 2006 Sunday, July 09, 2006 Thursday, July 13, 2006 Friday, July 14, 2006 Saturday, July 15, 2006 Monday, July 17, 2006 Tuesday, July 18, 2006 Wednesday, July 19, 2006 Tuesday, July 25, 2006 Wednesday, July 26, 2006 Friday, July 28, 2006 Sunday, July 30, 2006 Monday, July 31, 2006 Thursday, August 03, 2006 Friday, August 04, 2006 Sunday, August 06, 2006 Monday, August 07, 2006 Wednesday, August 09, 2006 Thursday, August 10, 2006 Sunday, August 13, 2006 Tuesday, August 15, 2006 Thursday, August 17, 2006 Friday, August 18, 2006 Wednesday, September 06, 2006 Friday, September 08, 2006 Monday, September 11, 2006 Wednesday, September 13, 2006 Thursday, September 14, 2006 Friday, September 22, 2006 Saturday, September 23, 2006 Sunday, October 01, 2006 Tuesday, October 03, 2006 Monday, October 30, 2006 Monday, November 06, 2006 Tuesday, November 07, 2006 Sunday, November 12, 2006 Tuesday, November 21, 2006 Wednesday, November 22, 2006 Thursday, November 23, 2006 Friday, December 01, 2006 Monday, December 04, 2006 Tuesday, December 05, 2006 Thursday, December 14, 2006 Wednesday, December 20, 2006 Thursday, December 21, 2006 Friday, December 29, 2006 Wednesday, January 10, 2007 Thursday, January 11, 2007 Saturday, January 13, 2007 Monday, January 15, 2007 Wednesday, January 17, 2007 Saturday, January 20, 2007 Tuesday, January 23, 2007 Tuesday, February 20, 2007 Saturday, February 24, 2007 Sunday, February 25, 2007 Friday, March 23, 2007 Wednesday, April 04, 2007 Tuesday, April 10, 2007 Thursday, April 12, 2007 Friday, April 13, 2007 Thursday, April 19, 2007 Friday, April 20, 2007 Tuesday, April 24, 2007 Tuesday, May 08, 2007 Thursday, May 10, 2007 Friday, May 11, 2007 Monday, May 14, 2007 Tuesday, May 15, 2007 Sunday, May 20, 2007 Monday, May 21, 2007 Tuesday, May 22, 2007 Wednesday, May 23, 2007 Thursday, May 24, 2007 Sunday, May 27, 2007 Wednesday, May 30, 2007 Thursday, May 31, 2007 Friday, June 01, 2007 Monday, June 04, 2007 Wednesday, June 06, 2007 Saturday, June 09, 2007 Sunday, June 10, 2007 Monday, June 11, 2007 Friday, June 15, 2007 Tuesday, June 19, 2007 Tuesday, June 26, 2007 Wednesday, June 27, 2007 Thursday, June 28, 2007 Saturday, June 30, 2007 Monday, July 02, 2007 Tuesday, July 03, 2007 Friday, July 06, 2007 Tuesday, July 10, 2007 Friday, July 13, 2007 Tuesday, July 24, 2007 Saturday, July 28, 2007 Sunday, July 29, 2007 Monday, August 13, 2007 Sunday, August 19, 2007 Saturday, August 25, 2007 Monday, August 27, 2007 Wednesday, August 29, 2007 Friday, August 31, 2007 Friday, September 07, 2007 Wednesday, September 12, 2007 Wednesday, September 19, 2007 Friday, September 21, 2007 Friday, September 28, 2007 Tuesday, October 02, 2007 Thursday, October 11, 2007 Saturday, October 27, 2007 Thursday, November 01, 2007 Saturday, November 03, 2007 Monday, November 05, 2007 Wednesday, November 28, 2007 Tuesday, December 04, 2007 Tuesday, December 11, 2007 Friday, December 14, 2007 Friday, December 21, 2007 Tuesday, December 25, 2007 Saturday, December 29, 2007 Monday, January 07, 2008 Thursday, January 10, 2008 Saturday, January 12, 2008 Sunday, January 13, 2008 Tuesday, January 15, 2008 Friday, January 18, 2008 Saturday, January 19, 2008 Friday, January 25, 2008 Sunday, January 27, 2008 Monday, January 28, 2008 Tuesday, January 29, 2008 Sunday, February 03, 2008 Wednesday, February 06, 2008 Friday, February 08, 2008 Sunday, February 10, 2008 Monday, February 11, 2008 Tuesday, February 12, 2008 Monday, February 25, 2008 Tuesday, February 26, 2008 Monday, March 03, 2008 Tuesday, March 04, 2008 Saturday, March 22, 2008 Saturday, April 19, 2008 Wednesday, April 23, 2008 Saturday, April 26, 2008 Wednesday, April 30, 2008 Monday, May 05, 2008 Tuesday, May 13, 2008 Wednesday, May 14, 2008 Saturday, May 17, 2008 Tuesday, May 20, 2008 Saturday, May 24, 2008 Sunday, May 25, 2008 Thursday, June 12, 2008 Tuesday, June 17, 2008 Saturday, July 05, 2008 Tuesday, July 08, 2008 Monday, August 04, 2008 Thursday, August 28, 2008 Thursday, September 11, 2008 Saturday, September 20, 2008 Monday, September 22, 2008 Tuesday, September 23, 2008 Wednesday, September 24, 2008 Friday, September 26, 2008 Monday, September 29, 2008 Saturday, October 04, 2008 Wednesday, October 08, 2008 Thursday, October 09, 2008 Sunday, October 12, 2008 Wednesday, October 15, 2008 Wednesday, October 22, 2008 Thursday, October 23, 2008 Friday, October 24, 2008 Tuesday, October 28, 2008 Wednesday, October 29, 2008 Monday, November 03, 2008 Tuesday, November 04, 2008 Thursday, November 06, 2008 Saturday, November 08, 2008 Monday, November 10, 2008 Wednesday, November 19, 2008 Thursday, December 18, 2008 Monday, December 22, 2008 Sunday, January 11, 2009 Thursday, January 22, 2009 Monday, January 26, 2009 Thursday, February 19, 2009 Tuesday, February 24, 2009 Friday, February 27, 2009 Monday, March 02, 2009 Thursday, March 05, 2009 Wednesday, March 11, 2009 Thursday, March 12, 2009 Friday, March 13, 2009 Thursday, March 19, 2009 Monday, March 23, 2009 Friday, March 27, 2009 Saturday, March 28, 2009 Sunday, March 29, 2009 Thursday, April 02, 2009 Tuesday, April 07, 2009 Tuesday, April 14, 2009 Tuesday, April 21, 2009 Thursday, April 23, 2009 Saturday, April 25, 2009 Sunday, May 03, 2009 Wednesday, May 06, 2009 Tuesday, May 12, 2009 Wednesday, May 13, 2009 Thursday, May 14, 2009 Sunday, May 17, 2009 Tuesday, May 26, 2009 Wednesday, June 03, 2009 Thursday, June 04, 2009 Tuesday, June 09, 2009 Friday, June 12, 2009 Saturday, June 13, 2009 Sunday, June 14, 2009 Monday, June 22, 2009 Thursday, June 25, 2009 Saturday, July 11, 2009 Tuesday, July 14, 2009 Friday, July 24, 2009 Tuesday, August 18, 2009 Wednesday, August 19, 2009 Friday, August 21, 2009 Monday, August 24, 2009 Thursday, September 03, 2009 Wednesday, September 09, 2009 Thursday, September 10, 2009 Sunday, September 13, 2009 Monday, September 14, 2009 Tuesday, September 15, 2009 Wednesday, September 23, 2009 Friday, September 25, 2009 Sunday, September 27, 2009 Tuesday, September 29, 2009 Monday, November 02, 2009 Tuesday, November 10, 2009 Thursday, November 12, 2009 Tuesday, November 24, 2009 Thursday, February 25, 2010 Thursday, March 04, 2010 Wednesday, March 17, 2010 Tuesday, March 23, 2010 Friday, April 09, 2010 Friday, April 16, 2010 Wednesday, April 21, 2010 Thursday, April 22, 2010 Friday, April 23, 2010 Thursday, April 29, 2010 Sunday, May 02, 2010 Friday, May 07, 2010 Sunday, May 09, 2010 Monday, May 10, 2010 Tuesday, May 11, 2010 Tuesday, June 15, 2010