Copyright Notice
- All original comments are © Copyright 2004 by CodeWarrior. All rights are reserved. All quoted material unless in public domain, are the copyrighted works of the respective copyright holders, and all referenced trademarks are respectively owned by the relevant trademark holder. No attempt nor intention is made by this author to dilute any trademark or infringe any copyrighted material. All materials used on this page not copyrighted by CodeWarrior, are held to be used for non-commercial , personal, fair use purposes. All declaratoy statements not manifestly,contextually or perceptually, intended to be sarcastic, ironic, or parody in nature, are asserted to be true and correct by the author of this blog, as far as could be determined given the information available to the author at the time the post was written. Unauthorized reproduction of material on this page is prohibited, unless such limited reproduction falls under fair use, and such use is authorized if proper attribution of the source of the material, and author is credited in all instances of its usage.
SEARCH THIS SITE USING KEYWORDS
Powered by:

CodeWarriorZ BlueZ
CodeWarriorz Thoughts
Day to day musings of free speech activist CodeWarrior.
CHECK OUT THE WEBSITE OF MY PAL SHMOO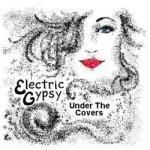 Sunday, July 11, 2004
"DALLAS — Texas leads the nation in the number of registered sex offenders living in nursing homes after being paroled from prison, according to a new study.

A study by the Oklahoma-based advocacy group A Perfect Cause found 380 sex offenders living at nursing homes in 32 states by matching the addresses of sex offenders in state registries with government recognized nursing homes.

Texas had the most, with 70 offenders at 57 nursing homes. Further analysis by The Dallas Morning News found two additional sex offenders living in Texas nursing homes.

Illinois was No. 2, with 57 offenders at 38 nursing homes, according to A Perfect Cause.

Five states had no offenders living at nursing homes. Thirteen states, including California, could not be analyzed because they either don't maintain online databases of sex offenders or don't list their addresses.

Texas officials said they were surprised by the findings but said it was unclear how much of a threat the sex offenders could pose to nursing home residents. Officials said they were unaware of any cases where a registered sex offender harmed other residents in a Texas nursing home."
============SNIP-----------------------------
Hmmmmmm

"Four of five GOP members of secretive panel received campaign donations
ADVERTISEMENT






By Chuck Lindell

AMERICAN-STATESMAN STAFF

Sunday, July 11, 2004

WASHINGTON -- Of the five Republicans investigating an ethics complaint against House Majority Leader Tom DeLay, four have received campaign contributions from DeLay's political action committee, splitting $28,504 over the past seven years, records show.

The contributions, all delivered before the ethics committee received the DeLay complaint June 15, highlight the conflict-of-interest pitfalls and awkward situations spawned by the U.S. House's decision to police itself on ethics.

"I think all the members hate" serving on the committee, said Larry Noble, executive director of the Center for Responsive Politics, a nonpartisan government watchdog.

"You're put in the position of either doing nothing -- which is what they generally do -- in which case you are fairly criticized for not taking your job seriously. On the other hand, you can try to enforce the rules and get all the other members angry at you," said Noble, who spent 13 years as general counsel for the Federal Election Commission.

Those associated with the ethics committee, officialy known as the House Committee on Standards of Official Conduct, disagree, though they would not comment on the record.

No other committee operates like the ethics panel. Meetings are closed to the public, investigations are rarely acknowledged, and all participants, from the 10 representatives to the newest clerk, must swear to reveal nothing confidential. Staff members are banned from working on political campaigns.

It is the only House committee with an equal number of Democrats and Republicans; all other panels are stacked in favor of the majority party.

Equal representation is designed to derail purely partisan attacks. To move forward, a complaint must sway at least one member of the opposition party, but equality also raises the specter of party line votes.

Rep. Lamar Smith, R-San Antonio, served four years on the ethics committee, including two as chairman, and said trumping party loyalty can be difficult.

"I see it as sometimes the Democrats lapse into bloc voting, and no matter what evidence is presented to investigate a Democrat, sometimes there is real resistance to going forward with an investigation. Of course, I suspect either side will be tempted with that," he said.

"That's not a comment on current (committee) members. I just don't know," said Smith, whose district includes western Travis and Hays counties.

Smith doesn't know because committee members may not discuss their investigations with any outsider. Only the Republican chairman and the ranking Democrat, after consulting with each other, can discuss publicly what takes place around the 15-foot-long, purple-leather-topped conference table that dominates the committee's meeting room in the Capitol basement.

Such secrecy is intended to protect the innocent, Smith said, but Noble argued that the closed-door approach favors inaction and incumbent protection.

Self-policing also sets up awkward confrontations, particularly in the House, where members need one another's support to succeed, he said.

Investigating DeLay could magnify the uncomfortable moments because he is more than a financial patron of four committee members; as the House's second-ranking Republican, he's also their boss, Noble said.

Smith is confident the ethics committee can do its job.

"I haven't detected any hesitancy in investigating individuals when the evidence is clear," he said.

DeLay is his party's most prolific fund-raiser in the House. His political action committee, Americans for a Republican Majority, has raised almost $2.7 million during this election cycle, spreading $623,000 among 75 House candidates, many of them incumbents. House Democratic leaders also give freely to members of their caucus.

Given DeLay's largesse and his drive to expand the Republican majority beyond its 22-seat House advantage, it's not surprising that ethics committee members are among the many recipients of the PAC's cash.

The breakdown, according to Federal Election Commission records from 1997 through May 2004, is:

* $14,777 for Rep. Kenny Hulshof of Missouri. The latest contributions, totaling $9,000, were in 2000.

* $10,553 for Rep. Steven LaTourette of Ohio, with $10,000 coming this year.

* $1,764 for Rep. Judy Biggert of Illinois in 1998.

* $1,410 for Rep. Doc Hastings of Washington, also in 1998.

* Chairman Joel Hefley of Colorado received no money from DeLay's political action committee.

In addition, DeLay's PAC gave money to most members of the "ethics pool," a group designated by House Speaker Dennis Hastert to serve on potential investigative subcommittees. The PAC contributed $65,902 to eight of the 10 Republican members, ranging from $525 to Rep. Sam Johnson of Dallas to $20,000 for Rep. Mark Kirk of Illinois, Election Commission records show.

Republicans say the money will not influence the committee, noting that similar contributions from former House Speaker Newt Gingrich didn't hinder the panel. A two-year investigation into activities related to Gingrich's political action committee resulted in a $300,000 fine and the first reprimand of a sitting speaker in 1997.

That year, the House changed its rules, stopping outside organizations from filing ethics complaints against members of Congress. Only representatives may level ethics charges, though the committee may still initiate its own investigations. The new rules led to a seven-year gap during which no complaints were filed -- until Rep. Chris Bell, D-Houston, broke the informal truce with his charges against DeLay.

Bell claimed DeLay illegally solicited campaign contributions in return for legislative favors and laundered illegal corporate contributions for use in Texas elections. Bell also alleged that DeLay improperly used his office to solicit help from federal agencies in searching for Democratic legislators who slipped out of Texas during last year's redistricting fight.

DeLay, who says the charges are unfounded and amateurish, has until July 22 to formally answer the complaint, if he wishes, but last week declined to say if he would.

The committee's next public step will be to dismiss the charges or to create an investigative subcommittee -- with two Republicans and two Democrats -- a decision that must be made by the first week of August, though more time can be requested.

Bell's complaint has energized liberal and conservative watchdog groups, eight of which united in March to call for a more open ethics process.

"You start with allowing outside groups to file complaints, then you have more transparency so the public understands what the ethics committee is doing," said Noble, whose Center for Responsive Politics was among the eight groups. "You don't get the sense that the ethics committee sees its role as being the representative of the public.

"The whole process is one that is designed to favor inaction, favor secrecy and favor the members," he said.

Leaders of both parties adamantly oppose the suggestions, noting that outside groups often follow political agendas and that secrecy is essential because unfounded accusations can kill a political career.

Smith, the former ethics committee chairman, believes Congress has proved capable of investigating itself.

"I think it is good that the ethics committee consists of members of Congress. They best understand the institution and best understand . . . the nature of politics," he said. "

Capitol city of the New World Order
If there is a coordinated, international conspiracy to implement a "New World Order", the instillaton of a high tech neo-feudal system worldwide, where the elites rule over the proletariat, arguably, one would expect a central, coordinating hub city, the headquarters if you will.
The rich aristocratic New World Order folks would obviously want a beautiful spot, rather peaceful area, an area that would be geographically and politically, separated from the
vagaries of boundary warfare. I believe they would select a country which appears to have a stable ruling establishment, and one that is rich, both in money, and in human resources.
What do you think of when you think of Switzerland, and Geneva in particular? You may think of a the red pocket knife with the cross on it, called the "Swiss army knife", or the Swiss Miss brand of hot chocolate, or a numbered Swiss bank account, which has long been synonymous with anonymity, and thus, encourages international investments, especially those with lots of cash who wish to avoid a full inventory of their assets. Besides Swiss bankers, you may think of a kindly old, white haired watchmaker whose wrinkled and thin fingers make tiny adjustments to an antique pocketwatch. Friends of mine who have toured Europe extensively talk about many of the capitols of European countries as being dirty and ugly, but to a man and woman, they always spontaneously talk about the beauty of Geneva.
But, think about it. What country, especially what city, has its name more associated with various documents which purport to set international standards ...i.e., documents tell internationals what is legal and what is NOT allowed.
Geneva's name is associated with the accords by which prisoners are supposed to be treated. Geneva is also associated with the World Intellectual Property Organization, or WIPO. The USA has already suffered from the actions of one part of WIPOs doctrines. The DMCA, under which thousands of Americans were threatened with lawsuits for just alleging downloading low grade music files (i.e. lossy compression in the form of MP3s) is merely a title 17 IMPLEMENTATION of WIPO copyright guideiines.
The history of Switzerland demonstrates their ability to pretty much stay OUT of wars, while at the same time, profitting from them. The scandal of all the Nazi gold that made its way to Swiss banks, and which has not been returned to its rightful owners, is but one example.
The overal history of Switzerland is interesting only in its "uninterestingness". While other countries have embarked on country conquering, little Switzerland has stressed making friends, making alliances, and appearing to stay "neutral".
A good history on the net is found at
http://www.genealogienetz.de/reg/CH/history.html#kap1
Also, look at
http://www.about.ch/history/
I also like these:
http://www.eda.admin.ch/oslo_emb/e/home/geninf/hist.html
From the above source, we read this:
"The Confederation's Foundation
At the end of the 9th century, the Kingdom of Charlemagne the Great finally split up and offered room for Swiss dynasties, e.g., the Zahringers, Savoyers and Habsburgers. The Habsburgers prevailed with a single-minded expansion policy everywhere in the territory of the German Kingdom. However since they always wanted to take possession of the important Gotthard Pass entrance, the people of Uri, Schwyz and Unterwalden defended themselves. The result of this defensive action was a federation based on the principle of a free political system (1273). Rudolf of Habsburg was able to extend his power further and was even crowned King of Germany. He died on the 15th July 1291 and did not leave behind any successor; this offered the oppressed Inner Swiss a good opportunity to assert their rights and freedom. According to tradition, the "Ruetli Oath" is considered the founding of Switzerland (celebrated today on the 1st August as the National Holiday)."
More here


Much is made about the "Swiss Confederation". To me, it was clear that the Swiss were ALL ABOUT unification and not warfare, as a means of overcoming their enemies. It was local globalism in action.

In these days, you can tell a Swiss domain name, by the ending with letters "ch". The ".ch" stands for "Confoederatio Helvetica", the latin version of "Swiss Confederation".

The NEW WORLD ORDER would certainly have an advantage of using Geneva, since it has a history of being non-threatening, and serving as a putative center of compromise, treaty making, and non threatening. No one would dare suspect of Switzerland being the headquarters of a conspiracy aimed at world domination. Well, some people might suspect it.

Interesting article on a perennial favorite site of mine, crytome.org.
"Abstract
This research investigates information privacy issues in New Zealand through an examination of the role of Internet service providers (ISPs) in privacy policy networks. In order to analyses this role, the progress of two items of legislation which would have a significant impact upon ISPs, the Crimes Amendment Act (No.6) SOP 85 and the Telecommunications (Interception Capability) Bill were considered. These items of legislation related to the interception requirements of surveillance agencies with regard to electronic data, and were to place requirements on ISPs to assist these agencies in the carrying out of their duties. Data was collected through interviews with subjects with knowledge of these networks, and through the consideration of key documents. Two theoretical frameworks were employed to analyse the data collected: policy network theory and critical policy analysis. New Zealand Police, the Ministry of Justice and the Ministry of Commerce were shown to play important roles in the network, while ISPs were shown to play only a minor role. These networks were shown to be global in nature, and the role of the United States organisation ILETS (International Law Enforcement Telecommunications Seminar) was identified as having played a highly significant role in the development of the legislation that was being researched.
Introduction
I first became interested in researching information privacy in New Zealand when a piece of legislation entitled the Telecommunications (Interception Capability) Bill was introduced in 2002. This bill places a legislative obligation on telecommunications network operators to be able to intercept communications traffic using their network when authorised by a warrant issued to either the New Zealand Police, the Government Communications Security Bureau, or the New Zealand Security Intelligence Service. Furthermore, network operators and service providers are subject to a legislative 'duty to assist', that is, to provide reasonable assistance to the aforementioned surveillance agencies in the carrying out of their duties.[1]
Preliminary research suggested that this legislation bore similarities to numerous pieces of legislation enacted overseas, for instance the CALEA (Communications Assistance for Law Enforcement) and USA PATRIOT (Uniting and Strengthening America by Providing Appropriate Tools Required to Intercept and Obstruct Terrorism) Acts in the United States, and the RIP (Regulation of Investigatory Powers) Act in the United Kingdom. These acts had been strongly criticized for their lack of regard for civil liberties in the context of privacy issues by international civil liberties watchdogs and in the case of the PATRIOT Act by the American Library Association (ALA)."
==============SNIP------------------
Please read the rest at
http://cryptome.org/nz-privacy.htm
" book, the Internet and news accounts have unveiled the site near the Md. border.

By Steve Goldstein

Inquirer Washington Bureau


SITE R, Pa. - Welcome to the undisclosed location.

Known familiarly to government insiders as the "underground Pentagon," this is where Vice President Cheney set up shop in the aftermath of the attacks on Sept. 11, 2001, and where he sometimes is when his office is being secretive about Cheney's whereabouts.

The location is a highly secure complex of buildings inside Raven Rock Mountain near Blue Ridge Summit, Pa., close to the Maryland-Pennsylvania state line and about seven miles north of Camp David.

A recent book, A Pretext for War: 9/11, Iraq, and the Abuse of America's Intelligence Agencies, by James Bamford, was credited with spilling the beans about the supposedly supersecret hideaway.

Still, there is great sensitivity about the compound, as emphasized to an uninvited reporter the other day who was inadvertently allowed to briefly enter a guardhouse.

"I work physical security at an undisclosed location in southern Pennsylvania, that's all I can say," said a well-armed fatigues-clad Army guard as he politely but firmly told the reporter that "everything you see is classified."

There is not all that much to be seen.

Site R - also known as Raven Rock or the Alternate Joint Communications Center - is a 53-year-old facility conceived at the start of the Cold War as an alternate command center in the event of nuclear war or an attack on Washington.

Sloping, round-humped Raven Rock Mountain sprouts a thicket of antennae, satellite dishes, and a microwave tower. From state Route 16, the main road that passes the mountain, two oversize metal doors in the hillside are visible through the heavy foliage giving it that Fortress of Solitude touch.

Information about Site R is available on the Internet, and its location - and use by Cheney - appeared in several news stories even before the publication of Bamford's book.

Cheney's disappearance to undisclosed locations - a frequent occurrence after the 9/11 attacks - is believed to be unprecedented for the nation's highest elected officials.

As described by Bamford, the mountain also has a helipad. "But deep inside the hard greenstone granite mountain is a secret world of five buildings each three stories tall, computer-filled caverns and a subterranean water reservoir," he writes."
==SNIP---------------
Does Dr. Strangelove have a reservation in "der secret bunker" Mein fuhrer?

"Vice President Dick Cheney, with Homeland Security Secretary Tom Ridge, toured the new Homeland Security Operations Center on Thursday. Mr. Ridge warned of a possible attack, but did not raise the threat level."
0000000========SNIP============000000000

Please remember what I said about what terrorism is.
It's doing something intentionally, usually for political purposes, to induce a state of fear, unease, and dread in the public. Often, it includes actual violence, but it does not have to. This administration plays with the public, inducing fear and dread that somewhere, sometime, something might happen badly...but without any specifics, and playing with the threat levels the way Alfred Hitchcock used light and shadow to heighten tension and apprehension.

I personally am not afraid of the Middle Eastern Terrorists,
but am very concerned over domestic ones that initiate and conduct attacks on our freedoms and liberties daily, under the guise of protecting us at the expense of things like liberty, privacy, and freedom of speech.

Archives
Monday, May 03, 2004 Tuesday, May 04, 2004 Sunday, May 09, 2004 Tuesday, May 11, 2004 Wednesday, May 12, 2004 Friday, May 14, 2004 Saturday, May 15, 2004 Sunday, May 16, 2004 Monday, May 17, 2004 Tuesday, May 18, 2004 Wednesday, May 19, 2004 Thursday, May 20, 2004 Friday, May 21, 2004 Monday, May 24, 2004 Tuesday, May 25, 2004 Wednesday, May 26, 2004 Thursday, May 27, 2004 Friday, May 28, 2004 Saturday, May 29, 2004 Sunday, May 30, 2004 Tuesday, June 01, 2004 Wednesday, June 02, 2004 Thursday, June 03, 2004 Friday, June 04, 2004 Saturday, June 05, 2004 Sunday, June 06, 2004 Monday, June 07, 2004 Tuesday, June 08, 2004 Wednesday, June 09, 2004 Thursday, June 10, 2004 Friday, June 11, 2004 Sunday, June 13, 2004 Monday, June 14, 2004 Wednesday, June 16, 2004 Thursday, June 17, 2004 Friday, June 18, 2004 Sunday, June 20, 2004 Monday, June 21, 2004 Tuesday, June 22, 2004 Wednesday, June 23, 2004 Thursday, June 24, 2004 Friday, June 25, 2004 Saturday, June 26, 2004 Sunday, June 27, 2004 Tuesday, June 29, 2004 Wednesday, June 30, 2004 Thursday, July 01, 2004 Friday, July 02, 2004 Saturday, July 03, 2004 Sunday, July 04, 2004 Monday, July 05, 2004 Tuesday, July 06, 2004 Wednesday, July 07, 2004 Thursday, July 08, 2004 Friday, July 09, 2004 Saturday, July 10, 2004 Sunday, July 11, 2004 Monday, July 12, 2004 Tuesday, July 13, 2004 Wednesday, July 14, 2004 Thursday, July 15, 2004 Friday, July 16, 2004 Saturday, July 17, 2004 Sunday, July 18, 2004 Monday, July 19, 2004 Tuesday, July 20, 2004 Wednesday, July 21, 2004 Friday, July 23, 2004 Friday, July 30, 2004 Monday, August 02, 2004 Tuesday, August 03, 2004 Wednesday, August 04, 2004 Thursday, August 05, 2004 Friday, August 06, 2004 Saturday, August 07, 2004 Sunday, August 08, 2004 Tuesday, August 10, 2004 Wednesday, August 11, 2004 Thursday, August 12, 2004 Friday, August 13, 2004 Saturday, August 14, 2004 Sunday, August 15, 2004 Monday, August 16, 2004 Tuesday, August 17, 2004 Friday, August 20, 2004 Saturday, August 21, 2004 Tuesday, August 24, 2004 Wednesday, August 25, 2004 Thursday, August 26, 2004 Friday, August 27, 2004 Sunday, August 29, 2004 Monday, August 30, 2004 Wednesday, September 01, 2004 Thursday, September 02, 2004 Friday, September 03, 2004 Saturday, September 04, 2004 Sunday, September 05, 2004 Monday, September 06, 2004 Tuesday, September 07, 2004 Wednesday, September 08, 2004 Thursday, September 09, 2004 Friday, September 10, 2004 Saturday, September 11, 2004 Sunday, September 12, 2004 Monday, September 13, 2004 Tuesday, September 14, 2004 Wednesday, September 15, 2004 Friday, September 17, 2004 Saturday, September 18, 2004 Sunday, September 19, 2004 Tuesday, September 21, 2004 Wednesday, September 22, 2004 Thursday, September 23, 2004 Friday, September 24, 2004 Saturday, September 25, 2004 Monday, September 27, 2004 Tuesday, September 28, 2004 Wednesday, September 29, 2004 Thursday, September 30, 2004 Friday, October 01, 2004 Saturday, October 02, 2004 Sunday, October 03, 2004 Monday, October 04, 2004 Tuesday, October 05, 2004 Wednesday, October 06, 2004 Thursday, October 07, 2004 Friday, October 08, 2004 Saturday, October 09, 2004 Sunday, October 10, 2004 Tuesday, October 12, 2004 Wednesday, October 13, 2004 Thursday, October 14, 2004 Friday, October 15, 2004 Saturday, October 16, 2004 Sunday, October 17, 2004 Monday, October 18, 2004 Tuesday, October 19, 2004 Wednesday, October 20, 2004 Thursday, October 21, 2004 Friday, October 22, 2004 Saturday, October 23, 2004 Sunday, October 24, 2004 Monday, October 25, 2004 Tuesday, October 26, 2004 Wednesday, October 27, 2004 Thursday, October 28, 2004 Friday, October 29, 2004 Saturday, October 30, 2004 Sunday, October 31, 2004 Monday, November 01, 2004 Tuesday, November 02, 2004 Wednesday, November 03, 2004 Thursday, November 04, 2004 Friday, November 05, 2004 Saturday, November 06, 2004 Sunday, November 07, 2004 Monday, November 08, 2004 Tuesday, November 09, 2004 Wednesday, November 10, 2004 Thursday, November 11, 2004 Friday, November 12, 2004 Saturday, November 13, 2004 Sunday, November 14, 2004 Monday, November 15, 2004 Tuesday, November 16, 2004 Wednesday, November 17, 2004 Thursday, November 18, 2004 Friday, November 19, 2004 Saturday, November 20, 2004 Sunday, November 21, 2004 Monday, November 22, 2004 Thursday, November 25, 2004 Friday, November 26, 2004 Saturday, November 27, 2004 Sunday, November 28, 2004 Tuesday, November 30, 2004 Wednesday, December 01, 2004 Thursday, December 02, 2004 Friday, December 03, 2004 Saturday, December 04, 2004 Tuesday, December 07, 2004 Wednesday, December 08, 2004 Thursday, December 09, 2004 Friday, December 10, 2004 Saturday, December 11, 2004 Sunday, December 12, 2004 Monday, December 13, 2004 Tuesday, December 14, 2004 Wednesday, December 15, 2004 Thursday, December 16, 2004 Friday, December 17, 2004 Sunday, December 19, 2004 Monday, December 20, 2004 Friday, December 24, 2004 Saturday, December 25, 2004 Sunday, December 26, 2004 Wednesday, December 29, 2004 Thursday, December 30, 2004 Friday, December 31, 2004 Monday, January 03, 2005 Wednesday, January 05, 2005 Thursday, January 06, 2005 Saturday, January 08, 2005 Sunday, January 09, 2005 Tuesday, January 11, 2005 Wednesday, January 12, 2005 Thursday, January 13, 2005 Saturday, January 15, 2005 Wednesday, January 19, 2005 Friday, January 21, 2005 Saturday, January 22, 2005 Sunday, January 23, 2005 Monday, January 24, 2005 Wednesday, January 26, 2005 Thursday, January 27, 2005 Friday, January 28, 2005 Saturday, January 29, 2005 Monday, January 31, 2005 Thursday, February 03, 2005 Friday, February 04, 2005 Saturday, February 05, 2005 Sunday, February 06, 2005 Monday, February 07, 2005 Tuesday, February 08, 2005 Wednesday, February 09, 2005 Thursday, February 10, 2005 Friday, February 11, 2005 Saturday, February 12, 2005 Sunday, February 13, 2005 Tuesday, February 15, 2005 Thursday, February 17, 2005 Saturday, February 19, 2005 Sunday, February 20, 2005 Wednesday, February 23, 2005 Saturday, February 26, 2005 Sunday, February 27, 2005 Monday, February 28, 2005 Wednesday, March 02, 2005 Thursday, March 03, 2005 Sunday, March 06, 2005 Tuesday, March 08, 2005 Wednesday, March 09, 2005 Thursday, March 10, 2005 Friday, March 11, 2005 Saturday, March 12, 2005 Sunday, March 13, 2005 Monday, March 14, 2005 Tuesday, March 15, 2005 Wednesday, March 16, 2005 Thursday, March 17, 2005 Friday, March 18, 2005 Saturday, March 19, 2005 Thursday, March 24, 2005 Friday, March 25, 2005 Saturday, March 26, 2005 Sunday, March 27, 2005 Wednesday, March 30, 2005 Thursday, March 31, 2005 Friday, April 01, 2005 Saturday, April 02, 2005 Sunday, April 03, 2005 Wednesday, April 06, 2005 Thursday, April 07, 2005 Saturday, April 09, 2005 Sunday, April 10, 2005 Monday, April 11, 2005 Thursday, April 14, 2005 Saturday, April 16, 2005 Sunday, April 17, 2005 Monday, April 18, 2005 Wednesday, April 20, 2005 Thursday, April 21, 2005 Friday, April 22, 2005 Saturday, April 23, 2005 Sunday, April 24, 2005 Tuesday, April 26, 2005 Friday, April 29, 2005 Saturday, April 30, 2005 Sunday, May 01, 2005 Monday, May 02, 2005 Tuesday, May 03, 2005 Wednesday, May 04, 2005 Thursday, May 05, 2005 Friday, May 06, 2005 Sunday, May 08, 2005 Wednesday, May 11, 2005 Thursday, May 12, 2005 Friday, May 13, 2005 Sunday, May 15, 2005 Monday, May 16, 2005 Wednesday, May 18, 2005 Thursday, May 19, 2005 Friday, May 20, 2005 Saturday, May 21, 2005 Sunday, May 22, 2005 Monday, May 23, 2005 Tuesday, May 24, 2005 Wednesday, May 25, 2005 Thursday, May 26, 2005 Friday, May 27, 2005 Saturday, May 28, 2005 Sunday, May 29, 2005 Monday, May 30, 2005 Tuesday, May 31, 2005 Wednesday, June 01, 2005 Thursday, June 02, 2005 Friday, June 03, 2005 Saturday, June 04, 2005 Sunday, June 05, 2005 Monday, June 06, 2005 Tuesday, June 07, 2005 Wednesday, June 08, 2005 Thursday, June 09, 2005 Friday, June 10, 2005 Sunday, June 12, 2005 Tuesday, June 14, 2005 Thursday, June 16, 2005 Friday, June 17, 2005 Saturday, June 18, 2005 Sunday, June 19, 2005 Monday, June 20, 2005 Tuesday, June 21, 2005 Thursday, June 23, 2005 Saturday, June 25, 2005 Sunday, June 26, 2005 Tuesday, June 28, 2005 Wednesday, June 29, 2005 Thursday, June 30, 2005 Friday, July 01, 2005 Saturday, July 02, 2005 Monday, July 04, 2005 Wednesday, July 06, 2005 Thursday, July 07, 2005 Saturday, July 09, 2005 Sunday, July 10, 2005 Friday, July 15, 2005 Sunday, July 17, 2005 Tuesday, July 19, 2005 Wednesday, July 20, 2005 Thursday, July 21, 2005 Saturday, July 23, 2005 Sunday, July 24, 2005 Tuesday, August 02, 2005 Thursday, August 04, 2005 Friday, August 05, 2005 Saturday, August 13, 2005 Wednesday, August 24, 2005 Friday, August 26, 2005 Saturday, August 27, 2005 Saturday, September 03, 2005 Wednesday, September 07, 2005 Thursday, September 08, 2005 Saturday, September 24, 2005 Wednesday, September 28, 2005 Wednesday, October 19, 2005 Thursday, October 20, 2005 Friday, October 21, 2005 Sunday, October 23, 2005 Wednesday, November 02, 2005 Monday, November 21, 2005 Wednesday, November 23, 2005 Friday, December 02, 2005 Saturday, December 10, 2005 Saturday, December 17, 2005 Sunday, December 18, 2005 Monday, December 19, 2005 Wednesday, December 21, 2005 Wednesday, January 04, 2006 Friday, January 06, 2006 Monday, January 09, 2006 Monday, January 16, 2006 Tuesday, January 17, 2006 Friday, January 20, 2006 Sunday, January 22, 2006 Saturday, January 28, 2006 Tuesday, January 31, 2006 Wednesday, February 01, 2006 Thursday, February 02, 2006 Wednesday, February 08, 2006 Thursday, February 09, 2006 Friday, February 10, 2006 Saturday, February 11, 2006 Sunday, February 12, 2006 Monday, February 13, 2006 Tuesday, February 14, 2006 Wednesday, February 15, 2006 Thursday, February 16, 2006 Saturday, February 18, 2006 Monday, February 20, 2006 Wednesday, February 22, 2006 Thursday, February 23, 2006 Sunday, March 05, 2006 Tuesday, March 07, 2006 Friday, March 24, 2006 Saturday, March 25, 2006 Wednesday, April 05, 2006 Thursday, April 06, 2006 Friday, April 07, 2006 Saturday, April 08, 2006 Tuesday, April 11, 2006 Monday, April 17, 2006 Tuesday, April 25, 2006 Thursday, April 27, 2006 Tuesday, May 09, 2006 Friday, May 12, 2006 Saturday, May 13, 2006 Sunday, May 14, 2006 Monday, May 15, 2006 Tuesday, May 16, 2006 Thursday, May 18, 2006 Friday, May 26, 2006 Sunday, May 28, 2006 Monday, May 29, 2006 Wednesday, May 31, 2006 Thursday, June 01, 2006 Sunday, June 04, 2006 Monday, June 05, 2006 Friday, June 09, 2006 Saturday, June 10, 2006 Sunday, June 11, 2006 Friday, June 16, 2006 Monday, June 19, 2006 Friday, June 23, 2006 Sunday, June 25, 2006 Tuesday, June 27, 2006 Wednesday, June 28, 2006 Friday, June 30, 2006 Sunday, July 09, 2006 Thursday, July 13, 2006 Friday, July 14, 2006 Saturday, July 15, 2006 Monday, July 17, 2006 Tuesday, July 18, 2006 Wednesday, July 19, 2006 Tuesday, July 25, 2006 Wednesday, July 26, 2006 Friday, July 28, 2006 Sunday, July 30, 2006 Monday, July 31, 2006 Thursday, August 03, 2006 Friday, August 04, 2006 Sunday, August 06, 2006 Monday, August 07, 2006 Wednesday, August 09, 2006 Thursday, August 10, 2006 Sunday, August 13, 2006 Tuesday, August 15, 2006 Thursday, August 17, 2006 Friday, August 18, 2006 Wednesday, September 06, 2006 Friday, September 08, 2006 Monday, September 11, 2006 Wednesday, September 13, 2006 Thursday, September 14, 2006 Friday, September 22, 2006 Saturday, September 23, 2006 Sunday, October 01, 2006 Tuesday, October 03, 2006 Monday, October 30, 2006 Monday, November 06, 2006 Tuesday, November 07, 2006 Sunday, November 12, 2006 Tuesday, November 21, 2006 Wednesday, November 22, 2006 Thursday, November 23, 2006 Friday, December 01, 2006 Monday, December 04, 2006 Tuesday, December 05, 2006 Thursday, December 14, 2006 Wednesday, December 20, 2006 Thursday, December 21, 2006 Friday, December 29, 2006 Wednesday, January 10, 2007 Thursday, January 11, 2007 Saturday, January 13, 2007 Monday, January 15, 2007 Wednesday, January 17, 2007 Saturday, January 20, 2007 Tuesday, January 23, 2007 Tuesday, February 20, 2007 Saturday, February 24, 2007 Sunday, February 25, 2007 Friday, March 23, 2007 Wednesday, April 04, 2007 Tuesday, April 10, 2007 Thursday, April 12, 2007 Friday, April 13, 2007 Thursday, April 19, 2007 Friday, April 20, 2007 Tuesday, April 24, 2007 Tuesday, May 08, 2007 Thursday, May 10, 2007 Friday, May 11, 2007 Monday, May 14, 2007 Tuesday, May 15, 2007 Sunday, May 20, 2007 Monday, May 21, 2007 Tuesday, May 22, 2007 Wednesday, May 23, 2007 Thursday, May 24, 2007 Sunday, May 27, 2007 Wednesday, May 30, 2007 Thursday, May 31, 2007 Friday, June 01, 2007 Monday, June 04, 2007 Wednesday, June 06, 2007 Saturday, June 09, 2007 Sunday, June 10, 2007 Monday, June 11, 2007 Friday, June 15, 2007 Tuesday, June 19, 2007 Tuesday, June 26, 2007 Wednesday, June 27, 2007 Thursday, June 28, 2007 Saturday, June 30, 2007 Monday, July 02, 2007 Tuesday, July 03, 2007 Friday, July 06, 2007 Tuesday, July 10, 2007 Friday, July 13, 2007 Tuesday, July 24, 2007 Saturday, July 28, 2007 Sunday, July 29, 2007 Monday, August 13, 2007 Sunday, August 19, 2007 Saturday, August 25, 2007 Monday, August 27, 2007 Wednesday, August 29, 2007 Friday, August 31, 2007 Friday, September 07, 2007 Wednesday, September 12, 2007 Wednesday, September 19, 2007 Friday, September 21, 2007 Friday, September 28, 2007 Tuesday, October 02, 2007 Thursday, October 11, 2007 Saturday, October 27, 2007 Thursday, November 01, 2007 Saturday, November 03, 2007 Monday, November 05, 2007 Wednesday, November 28, 2007 Tuesday, December 04, 2007 Tuesday, December 11, 2007 Friday, December 14, 2007 Friday, December 21, 2007 Tuesday, December 25, 2007 Saturday, December 29, 2007 Monday, January 07, 2008 Thursday, January 10, 2008 Saturday, January 12, 2008 Sunday, January 13, 2008 Tuesday, January 15, 2008 Friday, January 18, 2008 Saturday, January 19, 2008 Friday, January 25, 2008 Sunday, January 27, 2008 Monday, January 28, 2008 Tuesday, January 29, 2008 Sunday, February 03, 2008 Wednesday, February 06, 2008 Friday, February 08, 2008 Sunday, February 10, 2008 Monday, February 11, 2008 Tuesday, February 12, 2008 Monday, February 25, 2008 Tuesday, February 26, 2008 Monday, March 03, 2008 Tuesday, March 04, 2008 Saturday, March 22, 2008 Saturday, April 19, 2008 Wednesday, April 23, 2008 Saturday, April 26, 2008 Wednesday, April 30, 2008 Monday, May 05, 2008 Tuesday, May 13, 2008 Wednesday, May 14, 2008 Saturday, May 17, 2008 Tuesday, May 20, 2008 Saturday, May 24, 2008 Sunday, May 25, 2008 Thursday, June 12, 2008 Tuesday, June 17, 2008 Saturday, July 05, 2008 Tuesday, July 08, 2008 Monday, August 04, 2008 Thursday, August 28, 2008 Thursday, September 11, 2008 Saturday, September 20, 2008 Monday, September 22, 2008 Tuesday, September 23, 2008 Wednesday, September 24, 2008 Friday, September 26, 2008 Monday, September 29, 2008 Saturday, October 04, 2008 Wednesday, October 08, 2008 Thursday, October 09, 2008 Sunday, October 12, 2008 Wednesday, October 15, 2008 Wednesday, October 22, 2008 Thursday, October 23, 2008 Friday, October 24, 2008 Tuesday, October 28, 2008 Wednesday, October 29, 2008 Monday, November 03, 2008 Tuesday, November 04, 2008 Thursday, November 06, 2008 Saturday, November 08, 2008 Monday, November 10, 2008 Wednesday, November 19, 2008 Thursday, December 18, 2008 Monday, December 22, 2008 Sunday, January 11, 2009 Thursday, January 22, 2009 Monday, January 26, 2009 Thursday, February 19, 2009 Tuesday, February 24, 2009 Friday, February 27, 2009 Monday, March 02, 2009 Thursday, March 05, 2009 Wednesday, March 11, 2009 Thursday, March 12, 2009 Friday, March 13, 2009 Thursday, March 19, 2009 Monday, March 23, 2009 Friday, March 27, 2009 Saturday, March 28, 2009 Sunday, March 29, 2009 Thursday, April 02, 2009 Tuesday, April 07, 2009 Tuesday, April 14, 2009 Tuesday, April 21, 2009 Thursday, April 23, 2009 Saturday, April 25, 2009 Sunday, May 03, 2009 Wednesday, May 06, 2009 Tuesday, May 12, 2009 Wednesday, May 13, 2009 Thursday, May 14, 2009 Sunday, May 17, 2009 Tuesday, May 26, 2009 Wednesday, June 03, 2009 Thursday, June 04, 2009 Tuesday, June 09, 2009 Friday, June 12, 2009 Saturday, June 13, 2009 Sunday, June 14, 2009 Monday, June 22, 2009 Thursday, June 25, 2009 Saturday, July 11, 2009 Tuesday, July 14, 2009 Friday, July 24, 2009 Tuesday, August 18, 2009 Wednesday, August 19, 2009 Friday, August 21, 2009 Monday, August 24, 2009 Thursday, September 03, 2009 Wednesday, September 09, 2009 Thursday, September 10, 2009 Sunday, September 13, 2009 Monday, September 14, 2009 Tuesday, September 15, 2009 Wednesday, September 23, 2009 Friday, September 25, 2009 Sunday, September 27, 2009 Tuesday, September 29, 2009 Monday, November 02, 2009 Tuesday, November 10, 2009 Thursday, November 12, 2009 Tuesday, November 24, 2009 Thursday, February 25, 2010 Thursday, March 04, 2010 Wednesday, March 17, 2010 Tuesday, March 23, 2010 Friday, April 09, 2010 Friday, April 16, 2010 Wednesday, April 21, 2010 Thursday, April 22, 2010 Friday, April 23, 2010 Thursday, April 29, 2010 Sunday, May 02, 2010 Friday, May 07, 2010 Sunday, May 09, 2010 Monday, May 10, 2010 Tuesday, May 11, 2010 Tuesday, June 15, 2010