Copyright Notice
- All original comments are © Copyright 2004 by CodeWarrior. All rights are reserved. All quoted material unless in public domain, are the copyrighted works of the respective copyright holders, and all referenced trademarks are respectively owned by the relevant trademark holder. No attempt nor intention is made by this author to dilute any trademark or infringe any copyrighted material. All materials used on this page not copyrighted by CodeWarrior, are held to be used for non-commercial , personal, fair use purposes. All declaratoy statements not manifestly,contextually or perceptually, intended to be sarcastic, ironic, or parody in nature, are asserted to be true and correct by the author of this blog, as far as could be determined given the information available to the author at the time the post was written. Unauthorized reproduction of material on this page is prohibited, unless such limited reproduction falls under fair use, and such use is authorized if proper attribution of the source of the material, and author is credited in all instances of its usage.
SEARCH THIS SITE USING KEYWORDS
Powered by:

CodeWarriorZ BlueZ
CodeWarriorz Thoughts
Day to day musings of free speech activist CodeWarrior.
CHECK OUT THE WEBSITE OF MY PAL SHMOO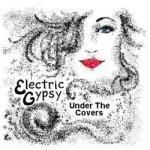 Saturday, August 14, 2004
"Allen Lowy, attorney for Golan Cipel, a former homeland security adviser to the governor, identified Cipel as the man with whom the governor had an extramarital affair, but he said the relationship was far from consensual. Lowy said McGreevey had attempted "to make my client a double victim: first, the sexual harassment by the governor, and now, he's a victim of an attempted smear campaign."

McGreevey denied the accusation.

"These are completely and totally false allegations from a person trying to exploit his relationship with the governor," said Micah Rasmussen, the governor's spokesman. "The matter has been referred to federal authorities for investigation."

McGreevey, 47, announced Thursday that he would step down Nov. 15 after disclosing that he had engaged in an adulterous affair with a man -- confirmed by a former aide to be Cipel -- that left the governor vulnerable to "false allegations and threats of disclosure." With his wife at his side, he also declared that he is "a gay American."

Shortly before that startling admission, McGreevey and his representatives contacted the FBI to complain that Cipel had sought money from him and threatened to file a lawsuit accusing him of sexual harassment, said Assemblyman Joseph Cryan, a friend of McGreevey's and vice chairman of the Democratic State Committee. "
======SNIP=============
I'm confused. From what I read, this Cipel guy met McGreevey while Civel was a tour bus operator.

"McGreevey met Cipel in 2000 during a trade and political trip to Israel, according to news accounts and a person close to McGreevey. The future governor was then the mayor of Woodbridge, N.J., and Cipel, a native of Israel, was a spokesman for the mayor of a city near Tel Aviv.

Several months later, Cipel came to the United States to work on McGreevey's gubernatorial campaign and was paid by the Democratic State Committee.

As governor in 2002, McGreevey named Cipel as his adviser on homeland security, a job that paid $110,000 a year. But Cipel, a published poet and former officer in the Israeli navy, left state government after news organizations and Republicans repeatedly raised questions about his qualifications. Cipel soon landed jobs at two politically connected businesses. "

Cipel was also formerly an officer in the Israeli Navy. Now, apparently McGreevey made this Cipel a Homeland Security Czar, gave him a big salary, and this Cipel, who I suppose is gay, and McGreevey was gay, and suddenly, Cipel is claiming sexual harassment? This just seems to stink to high heaven.

Look, you move to another country, are given a high paying job by a gay lover, and suddenly you want to claim harassment?

Yeah, right!

"State loses 17,300 jobs -- experts are puzzled
Despite a strong economy, July's numbers disappoint

Tom Abate, Chronicle Staff Writer
Saturday, August 14, 2004

California lost 17,300 payroll jobs in July, the state Employment Development Department reported Friday, an unexpected drop that overshadowed a slight dip to 6.1 percent in the state's unemployment rate. "
===========SNIP=====================
This really is HILARIOUS. They are "puzzled" why California lost
17,300 payroll jobs in July...despite the economy being "so strong"...Look all you Sherlocks working for the state...it's ONLY puzzling if you swallow the Koolaid from King George Bush the Crazy! If you start by understanding the economy is IN THE DUMPSTER and is going down faster than a snowball melts in hell, then, OUILA...no puzzle. It suddenly becomes clear.

Denounce the Big Lie, Say NO to the KoolAid and suddenly you understand a LOT that puzzles you now.

"Man Drives Into Lake, Tries to Smoke Crack

NORTH PATCHOGUE, N.Y. (AP) -- A police chase ended when a Long Island motorist drove into a backyard pond and tried to smoke a crack pipe just before his car sank, police said.

Officers tried to stop Yasyn Abdul-Mattin, 32, after seeing him driving erratically at about 12:16 a.m. Friday, Suffolk County Police said.

Instead of pulling over, Abdul-Mattin took off and went up a private driveway, continuing into a backyard pond, police said in a news release.

Police said Abdul-Mattin refused to get out of the car and tried to light a crack pipe instead. Just before the car sank, he climbed out a rear window that an officer had broken, police said"
=============SNIP=====================
But the brutha just wants to smoke crack!


"57-year-old veteran called for duty
August 14,2004
Brittney Booth
© The Monitor, 2004

McALLEN — He's 57 years old, afflicted with skin cancer, partially deaf and suffers from high blood pressure. But the U.S. Army still wants Master Sgt. Luis Jaime Treviño.

On July 14, the Vietnam and Desert Storm veteran received his third order to report to active duty — mobilized for Operation Iraqi Freedom.

"I was very shocked," Treviño said, a member of the Army's Individual Ready Reserve. IRRs are not part of a reserve unit, do not get paid and do not attend monthly reserve training. However, because of critical skills they possess, they can be recalled to duty if needed.

In disbelief, he called the Army hotline listed on his orders.

"Am I reading this thing right? At my age you still want me?" he asked.

But there was no mistake. Treviño is to report to a mobilization unit Sept. 15 at Fort Jackson, S.C. "If I do not execute these orders, I go to jail," he said.

Treviño, a Rio Grande City native, served in the U.S. Air Force during the Vietnam War, and then joined the Army reserves in 1972. The former middle school teacher also served during Desert Storm in 1991. And though Treviño is willing to serve again, he wonders why the military wants him.

"I'm honored to go, but I'm disabled and I'm too old," he said.

But the Army disagrees.

Reservists under the age of 60 are being activated, said Public Affairs Specialist Julia Collins of the Human Resources Command in St. Louis.

"I know many guys who are in that position," she said. "It's not unusual."

While Treviño's age does not disqualify him from serving, his medical condition may.

The U.S. Veteran's Administration considers Treviño 100 percent disabled because of the cancerous cells on his face and his bilateral hearing loss.

His middle left finger is bandaged, hiding the portion doctors removed on Thursday for a biopsy. He also takes medicine daily to control his blood pressure and hypertension.

However, the V.A. has no bearing on the Army's decision, so Treviño is requesting an exemption from the Delay and Exemption Board.

Collins said the delay and exemption board will review Treviño's request for an exemption along with a doctor's verification of his medical condition. Medical conditions are evaluated on a case by case basis.

"Because it sounds like he has medical issues, it will probably go to surgeon's office for review," she said.

The delay and exemption board will then make a recommendation, the legal department will review it. The commander will make a final ruling as to whether Treviño will go to Iraq, she said.

"Obviously they intend not to send people who have severe medical conditions," she said. "We have to send soldiers that are physically fit to serve their country."

Though his physical health is less than sterling, Treviño thinks the Army may need his expertise. Treviño is a refueling specialist, an expert in petroleum, oils and lubricants.

"The Army is going to try to keep me there. Sergeants are very high in demand," he said.

Collins agreed that Treviño's skill is needed.

"That definitely would be something that would be sought after, especially when transportation and supply routes are important," she said.

Treviño's military pride is evident in his North McAllen home. Photographs taken of Treviño in his Air Force and Army Reserve uniforms adorn the walls and he converted a bedroom into a storage room for his hobby — model military airplanes.

He re-enlisted in the Individual Ready Reserve in 2003 because "I wanted to stay in for a hobby." However, he didn't anticipate being sent to active duty.

"If I have to go, I'll go. That's my job. I'm not a coward," he said. "The only concern I have is my skin cancer and my age. I'm pushing 58. I'm an old dingbat."

He also worries for his parents in Rio Grande City.

"My parents are honored for me to go. They are very proud of me," he said. "But they are concerned." "
=================SNIP=======================
They must be killing them pretty fast that now they have to get
the 57 year old guys with cancer.

"Mixtapes — a key route to stardom
Sometime in the late '90s, Alan started hearing about something called mixtapes. A phenomenon with roots in the '70s, mixtapes are cassettes (now CDs) put out by regional DJs: compilations of what they deem to be the hottest new tracks around. A typical mixtape might include remixes or mashups along with hits of the day. But sometime in the '90s, there was a shift away from mixtapes emphasizing turntable skills to ones showcasing exclusives — guest freestyles by name rappers, as well as new tracks unavailable anywhere else. DJs became virtual talent scouts and mixtapes became the new urban radio, a means of hearing cutting-edge new music.

Fans depended on their favorite DJ to sift through the weeds, to showcase the hottest new joints — and major labels began to realize that here was a cheap and effective marketing tool, a way of testing and breaking new artists. Before long the majors were sending DJs new product in hopes of being included in their monthly mixes. Mixtapes became a key route to stardom for many hip-hop artists, including Fabolous, the LOX and, above all, 50 Cent, whose major-label debut entered the charts at No. 1 after the rapper starred on the mixtape scene for a good three years.

"Back then I didn't know what they were really about," Alan remembers, though it didn't take much investigating to find out. "I got some of the local DJs' names, JF I think was one of the first ones, Paul Bunyon ..." At first, Berry's stocked only local mixes, buying them directly from the source. When they sold well enough to become a permanent fixture in the store, Alan started adding mixes by prominent national DJs as well. Mix-CDs soon made up about 5 percent of Berry's' total sales.

Knocks at the door
In 2002, with business booming, the brothers opened a second store on the Southside. By then, Andy Berry had become more of a silent partner, with Alan overseeing the stores' day-to-day operations. By 2003, Berry's Music was enjoying yearly sales of $1.7 million (up from $46,000 its first year). Then, on Sept. 23, came a knock at the store's back door that would derail Alan Berry's life. "I was at our warehouse and got a call from one of the stores saying, 'Hey Alan, the police are here with an RIAA agent and they're wanting to confiscate all the mixes.' I'm like, 'What are you talking about?' I couldn't believe it."

Armed with search warrants, the officers grabbed all the mix-CDs from both stores, then headed to the Berrys' warehouse. Though they had no search warrant for the warehouse, Alan, believing he had nothing to hide, let them look around there as well. "We didn't have any duplicating equipment [for pirating CDs], if that's what they were looking for. And as for the mixes, we never really questioned the legalities of them. We never did. Because, one, we were getting some of the mix-CDs through our regular vendors that we bought our quote-unquote 'legit' product from. The same place I would get the Interscope record from, I would get mix-CDs from, from national distributors. Two, the artists are on there endorsing the mixes. I mean, Eminem's on the mix-CD saying, 'Yo, this is Eminem. You're listening to DJ Green Lantern.' Then he drops three or four exclusive free-styles and he's talking within the mix, about the mix itself, saying Lantern's his man. You would kind of assume that Eminem's fine with it."

But arguing their case at the warehouse proved a waste of time and the police continued to gather up discs. It amounted to $10,000 worth of stock — a significant hit, but no arrests were made and Alan felt that if confiscating the mixes was the worst that happened, his store would survive. For about two months, it looked like that might be the case. Then came another knock at the back door. It was a Marion County sheriff, there to arrest Alan Berry on 13 felony counts of royalty theft and fraud. Alan was handcuffed, taken down to lockup, strip-searched, deloused, put in an orange jump suit — and finally released 12 hours later on $15,000 bond. Andy Berry, now living in Florida, went through the same ordeal once he flew back to Indy and turned himself in.

Still, it wasn't the arrests per se that doomed Berry's Music. According to Alan, it was the reckless media coverage they received. Channel 8 was first to report the story, broadcasting a straightforward account of the raid that even allowed Alan Berry to question the illegality of mixes. Soon after, the story received national attention in the Village Voice and on MTV.

Then, some weeks later, Fox 59's evening news featured a special report on counterfeit CDs "that look and sound so close to legitimate discs, even music store owners can't tell the difference." Donald Finch, a local investigator working for the RIAA, held up a fake Beyonce CD (that indeed looked pretty real) and confirmed that a "truck full" of such CDs had been confiscated locally over the previous few months. The discs taken from Berry's Music had included no counterfeits — and the segment never cited Berry's (or any other store) by name — but, coming on the heels of the raid and the Channel 8 story, viewers could certainly be forgiven for assuming that's who the Fox story was referring to. As a kicker, the report ended by casually noting that many of the places selling counterfeits are also associated with drugs and organized crime.

Following the actual arrests, The Indianapolis Star ran a story with a headline reading "BROTHERS ACCUSED OF SELLING BOOTLEGS" — even though the charges leveled against the Berrys had nothing to do with bootleg recordings. The words "bootleg" or "counterfeit" appear in the six-paragraph story four times; the words "mixtape" or "mix-CD" zero times.

The RIAA's official Web site defines "bootleg" as "unauthorized recordings of live concerts or musical broadcasts," i.e. all those Phish cassettes or Bob Dylan Live at Wherever discs everyone's owned at one time or other. Berry's sold none of these. The organization defines "counterfeits" as "unauthorized recordings of the prerecorded sound as well as the unauthorized duplication of original artwork, label, trademark and packaging" — in other words, illegally manufactured exact duplicates of official CD releases (the subject of Channel 59's report), which, again, Berry's was never accused of selling. But by casually throwing these terms around and making no attempt to differentiate between mix-CDs and regular album CDs, The Star and Fox stories left the impression that Berry's Music was in the habit of selling cheap knockoffs."
================SNIP====================
This article is worth reading in full, because I think it shows how evil, and I mean that word, how EVIL the RIAA really is!

"(CBS) There was a full-throated roar of support for President Bush at a New Mexico rally -- adoring crowds and a beaming candidate -- the stuff great political theater is made of -- and it's no accident, reports CBS New White House Correspondent Bill Plante.

Said a rally organizer, "I wanna hear lots of cheering in there for the president!"

The event tickets went to busloads of pre-screened party faithful -- who poured in hours in advance -- to be greeted and organized by Bush campaign staffers.

"We don't want anybody with a dry throat. We want you yelling for the president!" they were told.

The art of TV-friendly political stagecraft reaches new levels in this campaign. At "Ask President Bush" events, even the president makes no bones about the fact that he's speaking to invited guests.

"Okay, I've asked some citizens to come and help me make my points," he said.

As relaxed and affable as a talk show host, the president answers friendly questions -- which are often not questions at all.

"Mr. President, I don't have a question. I've got three thank-yous," said one supporter.

He also helps his handpicked guests to make a point.

"I don't know, Linda, if you're in a position to say this. But most people who go back to school with the new jobs end up making more money."

Linda: "Absolutely."

Mr. Bush: "Yeah, she was. That's good."

This tight control means that hecklers like those who greeted Kerry and Edwards in Missouri are almost never seen at Bush events.

And that doesn't seem to bother the president's supporters.

"I think it was more of a rally to get the supporters rallied up, so I think it served its purpose," said a guest.

But what about inviting some voters who haven't yet made up their minds?

"You mean the people who don't support Bush? They're only gonna sit and chat and you won't get to hear anything," said a backer.

It's all about getting out the message without any distractions, and making sure that there's no public argument to spoil the party. "

"Who Would Jesus Vote For?
By Edgar J. Steele
8-9-4

"I'd rather vote for something and not get it than vote for something I don't want, and get it."
--- Eugene V. Debs, Five-Time Socialist Candidate for President (1855-1926)

Shortly after George W. Bush first assumed office, I found myself driving down a rural Arkansas road, enroute to a speaking engagement. A small church stood alongside the road and, as I swept past, I noticed that it's readerboard said, "The lesser of two evils is still evil." I nodded to the wisdom of that rural pastor in posting his commentary on things Presidential. I assumed he meant Bush, of course, as representing the lesser evil in the choice that America had just made.

That was before 9-11. Before the Patriot Act. Before the airport Gestapo-like crackdowns. Before so many Patriot community leaders were imprisoned on trumped-up charges. Before America had killed so many innocents in both Afghanistan and Iraq. Before the gutting of America's constitutional Bill of Rights had been undertaken with a vengeance. Before the coming worldwide Depression truly was set in stone by outlandish government spending and immoral fiscal policy.

Remember those days?

Amazing how far we have come. I never would have thought it possible to sit here, over three years later, and actually feel nostalgic about the Bill Clinton era. Ah, for the good old days when I merely was ashamed of America's President and thought governmental growth and spending to be simply grossly out of control.

The lesser of two evils is still evil. "
=SNIP====
Or as I said in an earlier article...the lesser of two WEEVILS!

"Richard Williams in Athens
Saturday August 14, 2004
The Guardian

The giant white airship, devoid of markings but humming with surveillance devices, is now as familiar a feature of the Athenian skyline as the Acropolis. High above it, criss-crossing the airlanes at 20,000ft, the Mirage interceptors of the Greek air force are as invisible as the gods of the ancient world."
====SNIP================
Big Brother is watching.

"BOWLING GREEN, Va. -- A woman was sentenced Thursday to 10 days in jail for defying a court order not to smoke around her children.



Not weird enough?
Read more strange news
LOOK! Strange News Photos


Tamara Silvius was banned last year from smoking around the youths, now ages 8 and 10, as part of a custody arrangement with her ex-husband.


STRANGE PHOTOS


WEIRD! Check out 99 incredibly unusual photos -- from a bizarre fight to two cloned kittens and more!


She allegedly violated the order during a trip to South Carolina for Thanksgiving. For that, Silvius was fined $500 and was given a 10-day suspended sentence on the condition she not do it again.

But Silvius was back in court Thursday for violating the order a second time in June. Silvius, a pack-a-day smoker, claims the restriction violates her rights."

=SNIP=========
It's the New Freedom boys and girls! Enjoy it? Write the president and let him know how much you enjoy the New Freedom.

"George W. Bush and the people around him share a similar power, though with devilishly different beliefs. Having freed themselves from the moral qualms that restrained even the Nixon Administration, Team Bush can do things that lesser mortals would never dream of. They have cast themselves as Supermen.

Just look at their lineup of Nietzschean ubermenschen. The Prince of Darkness Richard Perle, his imperial soul mate Paul Wolfowitz of Arabia, and their fellow neo-conservatives clearly feel it their right - nay, their sacred obligation - to twist the truth when twisting serves their undoubtedly righteous cause. Douglas Feith, another neo-con at the Pentagon, even has an Office of Special Plans, which refudged as "intelligence" the fables that Ahmad Chalabi and other Iraqi exiles cooked up to drag America into their war of choice. Remember the Weapons of Mass Destruction? And all the collaboration between Saddam and Osama? The neo-cons sold us those lies, for our own good, to be sure. They're now selling Iran.

William Kristol, editor of the neo-con Weekly Standard, feels the same about the torture and sexual humiliation of those we capture. We're the good guys. At least some of them are bad guys. And whatever we're doing to them, we're getting the information we need. So don't obsess. Supermen never do.

Donald Rumsfeld, the Pentagon chief, is no neo-con. More a traditional Republican conservative, he put the torturers in place. Why not? When you have the power, use it.

Dick Cheney, the vice-president, thinks in much the same way. Like Rumsfeld, he wants Washington and its fat-cat friends to grab as much of the world's oil as they can, using the War on Terror as an Open Sesame for global plunder. Billion-dollar construction contracts are only added value. Why not? Who's going to stop me?

Karl Rove, the president's political Houdini, is an old-fashioned Christian conservative, of the kind that worries considerably less about how presidents go to war than where they put their pecker. Promised his pie in the sky without the need to do good works, Rove shows an utter lack of embarrassment as his party faithful do the most God-awful anti-democratic deeds.

In Florida, Brother Jeb seeks to purge the electoral rolls to cut down the number of Afro-American voters, who look likely to vote Democratic. Rove never blushes, but calmly plans to send out thousands of "poll watchers" nationwide on election day to harass Afro-American, Native American, and non-Cuban Hispanic voters, hoping to drive down the Democratic turn-out.

Across the country, Republicans hustle to sell an unsuspecting public on computerized touch-screen voting without a proper paper trail that would allow officials to check the results. I can just see Rove toting up the numbers. Just how many extra votes in which states would the GOP need to win?

In Washington, Tom Ridge lets slip the possibility of having to postpone the November election - in case of a terrorist attack, you understand. I'd give my right arm and tennis racquet just to know the role Rove played in that one. Or in the announcement of an earlier terrorist capture just as John Kerry was about to speak at the Democratic Convention. Or in the terror alert based on computer files dated before 9/11. Or in blowing the cover of an all-too-rare double-agent within al-Qaeda in a vain effort to give credibility to the alert that even mainstream journalists saw for what it was.

None of these had anything to do with the presidential campaign, did they, Mr. Rove?

Mr. Bush himself is harder to figure. What really drives him? Oil? Power? A simplistic, overly militarized view of how to fight ideologically driven terrorists? Revenge for Saddam's contract on the elder Bush? A son's desire to finish what his father failed to complete? Or, heaven forbid, the voice of "a higher father?"

I have no idea how to disentangle the mix. I doubt Mr. Bush does either. I can only admit to a deep-seated dread when I read in an online newspaper from Pennsylvania's Lancaster County what the president told Old Order Amish farmers. "I trust God speaks through me," he said. "Without that, I couldn't do my job.''

========SNIP============
God talks to me George. He says you're a dangerous lunatic!

Here's a video of Novak saying why he published the name.

Tim Russert, who has been subpoenaed, asks him if he was committing a crime by publishing the name. Of course Novak protests he didn't commit a crime.

Why don't you throw up the peace sign and say "I am not a crook" and we can give you a cookie for your Nixon impersonation.

"NEW YORK (AP) -- New York Times reporter Judith Miller has been subpoenaed by the grand jury trying to determine who leaked the identity of a covert CIA officer, the newspaper said Friday."

OK..yada yada the Times vows to fight it.

But here's MY question. The people in the government who leaked the info on the female agent are in for possibly some serious legal problems, but why, O WHY, is Robert Novak not being gone after in this?

In the same article it says :
"Syndicated columnist Robert Novak disclosed the name of CIA officer Valerie Plame on July 14, 2003, citing two "senior administration officials" as his sources. Disclosure of an undercover official's identity can be a felony.

Plame's name appeared in Novak's column about a week after her husband, former ambassador Joseph Wilson, published a newspaper opinion piece criticizing President Bush's claim in the 2003 State of the Union address that Iraq had tried to obtain uranium from Niger."

So, wouldn't that mean Novak, by publishing a name he had, acting feloniously?
He didn't have to print/publish it, and just a little goggle searching would disclose that revealing the name is a felony. So WHY aren't they targetting Novak?

"by Madeleine Baran
The NewStandard/ August 2, 2004

Aug 2 - During the first three years of the Bush administration, the layoff rate reached 8.7 percent for workers over 20 years old, one of the highest rates on record, according to the New York Times .

The survey also recorded the highest layoff rate ever for long-tenured workers -- those who held their job for more than three years. Employers laid off 5.3 million, or 6.3 percent of all long-tenured workers between 2001 and 2003.

In the past, layoffs peaked during recessions and declined during economic booms; but a new survey by the Bureau of Labor Statistics shows that the layoff rate is increasing regardless of the state of the rest of the US economy.

"No one should be surprised by the increasing frequency of layoffs," James Glassman, senior US economist for the investment firm J. P. Morgan Chase, told the New York Times . "It is the echo of globalization. Companies are shifting production around more frequently to take advantage of low-cost centers."
====SNIP=============
But guys, King George the Crazy says the economy is strong. If we believe him,
all the facts out there don't make sense. He wouldn't LIE to us would he?

"By DAN ACKMAN

The bizarre run-in between Mike Wallace and Taxi & Limousine Commission inspectors - which led to the arrest for disorderly conduct of an 86-year-old man armed only with a meatloaf - is unique in its particulars. But it is hardly out of character for the TLC.
TLC inspectors operate in a culture of lawlessness, which in recent years has started at the very top of the agency. They tend to be hypervigilant in enforcing TLC's rules but untrained in the law and the Constitution, not to mention manners and good sense.

While the case against Wallace is likely to be dropped - or laughed out of court - taxi drivers are rarely so lucky. When they encounter a TLC inspector, they can be ticketed for a variety of alleged misdeeds, anything from failure to fill out a trip sheet to "failure to cooperate" to unspecified "acts against the best interest of the public."

Drivers face fines or even the revocation of their licenses - the basis for their livelihoods - often solely on the word of the same kind of folks who arrested Wallace. It happens hundreds of times a year."
==================SNIP=========================
I'm not a fan of Wallace, but the arrest was a travesty.

Don't go beyond the Village
I recently saw M. Night Shyamalan's film and though it didn't strike me at first, there are striking similarities with modern day America.

In the movie,this is a spoiler so if you haven't seen it...don't read the rest.

Scroll down if you've seen the film or don't care about the twists.

Keep Scrolling...
|
|
|
|
V


In the movie, the elders make up this story about boogiemen,
i.e. creatures, who supposedly live just beyond their borders.
The border to their village is marked by poles with YELLOW flags
attached. Remember how this country is in YELLOW alert most of the
time? The villagers are kept living in a simpler time, but their
freedom is curtailed by having to stay in the Village. As a result
of not being able to go beyond their borders, they occasionally
have someone die for lack of good medical attention who could
otherwise be saved or helped (Can you say "stem cell research").

The Villagers must avoid the color red, and if they find something
red, they must immediately bury it (sorry, but the red symbol and
Communist boogieman of McCarthyism, was just obvious as hell to me...
also, a red alert on the alert meter, means an attack, and in the movie,
the color red attracts them...meaning, if red is around, they are too).

The truth is, the Meat ritual where they offer up a sacrificial offering
of meat, the sounds of the creatures in the woods, they are all just
tricks by the elders to keep people believing. The elders even dress up
in monster costumes to perpetuate the hoax.

Of the whole village, a blind girl is the one who must go to reach the outside
(is this like Themis, goddess of justice with her eyes blindfolded?).

The whole movie was full of symbolism to me.

In this country, we are being lied to, and kept in line, in what Bush would have
as a fundamentalist, religious, simpler way of life...none of that evolution or abortion stuff. Perhaps he wants us to speak in thee and thou language too.

The terrorists of course, are the creature. During the story, the father of the blind girl, one of the leading town elders, says that the whole monster thing was
based on a story that said there were real monsters once in the woods.

To me, it's valuable in this regard to see the film. After you see it, reflect on these symbols...red=attack=attract, monsters=terrorists, yellow markers=yellow alert,
avoid red=avoid being hit by the bogieman, the 1800s, a simpler, more fundamentalist time where one just trusted the elders to tell you what to do , and, that's where Bush wants all of us little children to live. He wants to manage us with fake terror alerts and boggiemen. That's another point. They start finding dead, skinned animals in the Village, and this reminds me of the allegations that the government is involved in some of these terror events (www.infowars.com).

Anyway, may take on the movie.

Archives
Monday, May 03, 2004 Tuesday, May 04, 2004 Sunday, May 09, 2004 Tuesday, May 11, 2004 Wednesday, May 12, 2004 Friday, May 14, 2004 Saturday, May 15, 2004 Sunday, May 16, 2004 Monday, May 17, 2004 Tuesday, May 18, 2004 Wednesday, May 19, 2004 Thursday, May 20, 2004 Friday, May 21, 2004 Monday, May 24, 2004 Tuesday, May 25, 2004 Wednesday, May 26, 2004 Thursday, May 27, 2004 Friday, May 28, 2004 Saturday, May 29, 2004 Sunday, May 30, 2004 Tuesday, June 01, 2004 Wednesday, June 02, 2004 Thursday, June 03, 2004 Friday, June 04, 2004 Saturday, June 05, 2004 Sunday, June 06, 2004 Monday, June 07, 2004 Tuesday, June 08, 2004 Wednesday, June 09, 2004 Thursday, June 10, 2004 Friday, June 11, 2004 Sunday, June 13, 2004 Monday, June 14, 2004 Wednesday, June 16, 2004 Thursday, June 17, 2004 Friday, June 18, 2004 Sunday, June 20, 2004 Monday, June 21, 2004 Tuesday, June 22, 2004 Wednesday, June 23, 2004 Thursday, June 24, 2004 Friday, June 25, 2004 Saturday, June 26, 2004 Sunday, June 27, 2004 Tuesday, June 29, 2004 Wednesday, June 30, 2004 Thursday, July 01, 2004 Friday, July 02, 2004 Saturday, July 03, 2004 Sunday, July 04, 2004 Monday, July 05, 2004 Tuesday, July 06, 2004 Wednesday, July 07, 2004 Thursday, July 08, 2004 Friday, July 09, 2004 Saturday, July 10, 2004 Sunday, July 11, 2004 Monday, July 12, 2004 Tuesday, July 13, 2004 Wednesday, July 14, 2004 Thursday, July 15, 2004 Friday, July 16, 2004 Saturday, July 17, 2004 Sunday, July 18, 2004 Monday, July 19, 2004 Tuesday, July 20, 2004 Wednesday, July 21, 2004 Friday, July 23, 2004 Friday, July 30, 2004 Monday, August 02, 2004 Tuesday, August 03, 2004 Wednesday, August 04, 2004 Thursday, August 05, 2004 Friday, August 06, 2004 Saturday, August 07, 2004 Sunday, August 08, 2004 Tuesday, August 10, 2004 Wednesday, August 11, 2004 Thursday, August 12, 2004 Friday, August 13, 2004 Saturday, August 14, 2004 Sunday, August 15, 2004 Monday, August 16, 2004 Tuesday, August 17, 2004 Friday, August 20, 2004 Saturday, August 21, 2004 Tuesday, August 24, 2004 Wednesday, August 25, 2004 Thursday, August 26, 2004 Friday, August 27, 2004 Sunday, August 29, 2004 Monday, August 30, 2004 Wednesday, September 01, 2004 Thursday, September 02, 2004 Friday, September 03, 2004 Saturday, September 04, 2004 Sunday, September 05, 2004 Monday, September 06, 2004 Tuesday, September 07, 2004 Wednesday, September 08, 2004 Thursday, September 09, 2004 Friday, September 10, 2004 Saturday, September 11, 2004 Sunday, September 12, 2004 Monday, September 13, 2004 Tuesday, September 14, 2004 Wednesday, September 15, 2004 Friday, September 17, 2004 Saturday, September 18, 2004 Sunday, September 19, 2004 Tuesday, September 21, 2004 Wednesday, September 22, 2004 Thursday, September 23, 2004 Friday, September 24, 2004 Saturday, September 25, 2004 Monday, September 27, 2004 Tuesday, September 28, 2004 Wednesday, September 29, 2004 Thursday, September 30, 2004 Friday, October 01, 2004 Saturday, October 02, 2004 Sunday, October 03, 2004 Monday, October 04, 2004 Tuesday, October 05, 2004 Wednesday, October 06, 2004 Thursday, October 07, 2004 Friday, October 08, 2004 Saturday, October 09, 2004 Sunday, October 10, 2004 Tuesday, October 12, 2004 Wednesday, October 13, 2004 Thursday, October 14, 2004 Friday, October 15, 2004 Saturday, October 16, 2004 Sunday, October 17, 2004 Monday, October 18, 2004 Tuesday, October 19, 2004 Wednesday, October 20, 2004 Thursday, October 21, 2004 Friday, October 22, 2004 Saturday, October 23, 2004 Sunday, October 24, 2004 Monday, October 25, 2004 Tuesday, October 26, 2004 Wednesday, October 27, 2004 Thursday, October 28, 2004 Friday, October 29, 2004 Saturday, October 30, 2004 Sunday, October 31, 2004 Monday, November 01, 2004 Tuesday, November 02, 2004 Wednesday, November 03, 2004 Thursday, November 04, 2004 Friday, November 05, 2004 Saturday, November 06, 2004 Sunday, November 07, 2004 Monday, November 08, 2004 Tuesday, November 09, 2004 Wednesday, November 10, 2004 Thursday, November 11, 2004 Friday, November 12, 2004 Saturday, November 13, 2004 Sunday, November 14, 2004 Monday, November 15, 2004 Tuesday, November 16, 2004 Wednesday, November 17, 2004 Thursday, November 18, 2004 Friday, November 19, 2004 Saturday, November 20, 2004 Sunday, November 21, 2004 Monday, November 22, 2004 Thursday, November 25, 2004 Friday, November 26, 2004 Saturday, November 27, 2004 Sunday, November 28, 2004 Tuesday, November 30, 2004 Wednesday, December 01, 2004 Thursday, December 02, 2004 Friday, December 03, 2004 Saturday, December 04, 2004 Tuesday, December 07, 2004 Wednesday, December 08, 2004 Thursday, December 09, 2004 Friday, December 10, 2004 Saturday, December 11, 2004 Sunday, December 12, 2004 Monday, December 13, 2004 Tuesday, December 14, 2004 Wednesday, December 15, 2004 Thursday, December 16, 2004 Friday, December 17, 2004 Sunday, December 19, 2004 Monday, December 20, 2004 Friday, December 24, 2004 Saturday, December 25, 2004 Sunday, December 26, 2004 Wednesday, December 29, 2004 Thursday, December 30, 2004 Friday, December 31, 2004 Monday, January 03, 2005 Wednesday, January 05, 2005 Thursday, January 06, 2005 Saturday, January 08, 2005 Sunday, January 09, 2005 Tuesday, January 11, 2005 Wednesday, January 12, 2005 Thursday, January 13, 2005 Saturday, January 15, 2005 Wednesday, January 19, 2005 Friday, January 21, 2005 Saturday, January 22, 2005 Sunday, January 23, 2005 Monday, January 24, 2005 Wednesday, January 26, 2005 Thursday, January 27, 2005 Friday, January 28, 2005 Saturday, January 29, 2005 Monday, January 31, 2005 Thursday, February 03, 2005 Friday, February 04, 2005 Saturday, February 05, 2005 Sunday, February 06, 2005 Monday, February 07, 2005 Tuesday, February 08, 2005 Wednesday, February 09, 2005 Thursday, February 10, 2005 Friday, February 11, 2005 Saturday, February 12, 2005 Sunday, February 13, 2005 Tuesday, February 15, 2005 Thursday, February 17, 2005 Saturday, February 19, 2005 Sunday, February 20, 2005 Wednesday, February 23, 2005 Saturday, February 26, 2005 Sunday, February 27, 2005 Monday, February 28, 2005 Wednesday, March 02, 2005 Thursday, March 03, 2005 Sunday, March 06, 2005 Tuesday, March 08, 2005 Wednesday, March 09, 2005 Thursday, March 10, 2005 Friday, March 11, 2005 Saturday, March 12, 2005 Sunday, March 13, 2005 Monday, March 14, 2005 Tuesday, March 15, 2005 Wednesday, March 16, 2005 Thursday, March 17, 2005 Friday, March 18, 2005 Saturday, March 19, 2005 Thursday, March 24, 2005 Friday, March 25, 2005 Saturday, March 26, 2005 Sunday, March 27, 2005 Wednesday, March 30, 2005 Thursday, March 31, 2005 Friday, April 01, 2005 Saturday, April 02, 2005 Sunday, April 03, 2005 Wednesday, April 06, 2005 Thursday, April 07, 2005 Saturday, April 09, 2005 Sunday, April 10, 2005 Monday, April 11, 2005 Thursday, April 14, 2005 Saturday, April 16, 2005 Sunday, April 17, 2005 Monday, April 18, 2005 Wednesday, April 20, 2005 Thursday, April 21, 2005 Friday, April 22, 2005 Saturday, April 23, 2005 Sunday, April 24, 2005 Tuesday, April 26, 2005 Friday, April 29, 2005 Saturday, April 30, 2005 Sunday, May 01, 2005 Monday, May 02, 2005 Tuesday, May 03, 2005 Wednesday, May 04, 2005 Thursday, May 05, 2005 Friday, May 06, 2005 Sunday, May 08, 2005 Wednesday, May 11, 2005 Thursday, May 12, 2005 Friday, May 13, 2005 Sunday, May 15, 2005 Monday, May 16, 2005 Wednesday, May 18, 2005 Thursday, May 19, 2005 Friday, May 20, 2005 Saturday, May 21, 2005 Sunday, May 22, 2005 Monday, May 23, 2005 Tuesday, May 24, 2005 Wednesday, May 25, 2005 Thursday, May 26, 2005 Friday, May 27, 2005 Saturday, May 28, 2005 Sunday, May 29, 2005 Monday, May 30, 2005 Tuesday, May 31, 2005 Wednesday, June 01, 2005 Thursday, June 02, 2005 Friday, June 03, 2005 Saturday, June 04, 2005 Sunday, June 05, 2005 Monday, June 06, 2005 Tuesday, June 07, 2005 Wednesday, June 08, 2005 Thursday, June 09, 2005 Friday, June 10, 2005 Sunday, June 12, 2005 Tuesday, June 14, 2005 Thursday, June 16, 2005 Friday, June 17, 2005 Saturday, June 18, 2005 Sunday, June 19, 2005 Monday, June 20, 2005 Tuesday, June 21, 2005 Thursday, June 23, 2005 Saturday, June 25, 2005 Sunday, June 26, 2005 Tuesday, June 28, 2005 Wednesday, June 29, 2005 Thursday, June 30, 2005 Friday, July 01, 2005 Saturday, July 02, 2005 Monday, July 04, 2005 Wednesday, July 06, 2005 Thursday, July 07, 2005 Saturday, July 09, 2005 Sunday, July 10, 2005 Friday, July 15, 2005 Sunday, July 17, 2005 Tuesday, July 19, 2005 Wednesday, July 20, 2005 Thursday, July 21, 2005 Saturday, July 23, 2005 Sunday, July 24, 2005 Tuesday, August 02, 2005 Thursday, August 04, 2005 Friday, August 05, 2005 Saturday, August 13, 2005 Wednesday, August 24, 2005 Friday, August 26, 2005 Saturday, August 27, 2005 Saturday, September 03, 2005 Wednesday, September 07, 2005 Thursday, September 08, 2005 Saturday, September 24, 2005 Wednesday, September 28, 2005 Wednesday, October 19, 2005 Thursday, October 20, 2005 Friday, October 21, 2005 Sunday, October 23, 2005 Wednesday, November 02, 2005 Monday, November 21, 2005 Wednesday, November 23, 2005 Friday, December 02, 2005 Saturday, December 10, 2005 Saturday, December 17, 2005 Sunday, December 18, 2005 Monday, December 19, 2005 Wednesday, December 21, 2005 Wednesday, January 04, 2006 Friday, January 06, 2006 Monday, January 09, 2006 Monday, January 16, 2006 Tuesday, January 17, 2006 Friday, January 20, 2006 Sunday, January 22, 2006 Saturday, January 28, 2006 Tuesday, January 31, 2006 Wednesday, February 01, 2006 Thursday, February 02, 2006 Wednesday, February 08, 2006 Thursday, February 09, 2006 Friday, February 10, 2006 Saturday, February 11, 2006 Sunday, February 12, 2006 Monday, February 13, 2006 Tuesday, February 14, 2006 Wednesday, February 15, 2006 Thursday, February 16, 2006 Saturday, February 18, 2006 Monday, February 20, 2006 Wednesday, February 22, 2006 Thursday, February 23, 2006 Sunday, March 05, 2006 Tuesday, March 07, 2006 Friday, March 24, 2006 Saturday, March 25, 2006 Wednesday, April 05, 2006 Thursday, April 06, 2006 Friday, April 07, 2006 Saturday, April 08, 2006 Tuesday, April 11, 2006 Monday, April 17, 2006 Tuesday, April 25, 2006 Thursday, April 27, 2006 Tuesday, May 09, 2006 Friday, May 12, 2006 Saturday, May 13, 2006 Sunday, May 14, 2006 Monday, May 15, 2006 Tuesday, May 16, 2006 Thursday, May 18, 2006 Friday, May 26, 2006 Sunday, May 28, 2006 Monday, May 29, 2006 Wednesday, May 31, 2006 Thursday, June 01, 2006 Sunday, June 04, 2006 Monday, June 05, 2006 Friday, June 09, 2006 Saturday, June 10, 2006 Sunday, June 11, 2006 Friday, June 16, 2006 Monday, June 19, 2006 Friday, June 23, 2006 Sunday, June 25, 2006 Tuesday, June 27, 2006 Wednesday, June 28, 2006 Friday, June 30, 2006 Sunday, July 09, 2006 Thursday, July 13, 2006 Friday, July 14, 2006 Saturday, July 15, 2006 Monday, July 17, 2006 Tuesday, July 18, 2006 Wednesday, July 19, 2006 Tuesday, July 25, 2006 Wednesday, July 26, 2006 Friday, July 28, 2006 Sunday, July 30, 2006 Monday, July 31, 2006 Thursday, August 03, 2006 Friday, August 04, 2006 Sunday, August 06, 2006 Monday, August 07, 2006 Wednesday, August 09, 2006 Thursday, August 10, 2006 Sunday, August 13, 2006 Tuesday, August 15, 2006 Thursday, August 17, 2006 Friday, August 18, 2006 Wednesday, September 06, 2006 Friday, September 08, 2006 Monday, September 11, 2006 Wednesday, September 13, 2006 Thursday, September 14, 2006 Friday, September 22, 2006 Saturday, September 23, 2006 Sunday, October 01, 2006 Tuesday, October 03, 2006 Monday, October 30, 2006 Monday, November 06, 2006 Tuesday, November 07, 2006 Sunday, November 12, 2006 Tuesday, November 21, 2006 Wednesday, November 22, 2006 Thursday, November 23, 2006 Friday, December 01, 2006 Monday, December 04, 2006 Tuesday, December 05, 2006 Thursday, December 14, 2006 Wednesday, December 20, 2006 Thursday, December 21, 2006 Friday, December 29, 2006 Wednesday, January 10, 2007 Thursday, January 11, 2007 Saturday, January 13, 2007 Monday, January 15, 2007 Wednesday, January 17, 2007 Saturday, January 20, 2007 Tuesday, January 23, 2007 Tuesday, February 20, 2007 Saturday, February 24, 2007 Sunday, February 25, 2007 Friday, March 23, 2007 Wednesday, April 04, 2007 Tuesday, April 10, 2007 Thursday, April 12, 2007 Friday, April 13, 2007 Thursday, April 19, 2007 Friday, April 20, 2007 Tuesday, April 24, 2007 Tuesday, May 08, 2007 Thursday, May 10, 2007 Friday, May 11, 2007 Monday, May 14, 2007 Tuesday, May 15, 2007 Sunday, May 20, 2007 Monday, May 21, 2007 Tuesday, May 22, 2007 Wednesday, May 23, 2007 Thursday, May 24, 2007 Sunday, May 27, 2007 Wednesday, May 30, 2007 Thursday, May 31, 2007 Friday, June 01, 2007 Monday, June 04, 2007 Wednesday, June 06, 2007 Saturday, June 09, 2007 Sunday, June 10, 2007 Monday, June 11, 2007 Friday, June 15, 2007 Tuesday, June 19, 2007 Tuesday, June 26, 2007 Wednesday, June 27, 2007 Thursday, June 28, 2007 Saturday, June 30, 2007 Monday, July 02, 2007 Tuesday, July 03, 2007 Friday, July 06, 2007 Tuesday, July 10, 2007 Friday, July 13, 2007 Tuesday, July 24, 2007 Saturday, July 28, 2007 Sunday, July 29, 2007 Monday, August 13, 2007 Sunday, August 19, 2007 Saturday, August 25, 2007 Monday, August 27, 2007 Wednesday, August 29, 2007 Friday, August 31, 2007 Friday, September 07, 2007 Wednesday, September 12, 2007 Wednesday, September 19, 2007 Friday, September 21, 2007 Friday, September 28, 2007 Tuesday, October 02, 2007 Thursday, October 11, 2007 Saturday, October 27, 2007 Thursday, November 01, 2007 Saturday, November 03, 2007 Monday, November 05, 2007 Wednesday, November 28, 2007 Tuesday, December 04, 2007 Tuesday, December 11, 2007 Friday, December 14, 2007 Friday, December 21, 2007 Tuesday, December 25, 2007 Saturday, December 29, 2007 Monday, January 07, 2008 Thursday, January 10, 2008 Saturday, January 12, 2008 Sunday, January 13, 2008 Tuesday, January 15, 2008 Friday, January 18, 2008 Saturday, January 19, 2008 Friday, January 25, 2008 Sunday, January 27, 2008 Monday, January 28, 2008 Tuesday, January 29, 2008 Sunday, February 03, 2008 Wednesday, February 06, 2008 Friday, February 08, 2008 Sunday, February 10, 2008 Monday, February 11, 2008 Tuesday, February 12, 2008 Monday, February 25, 2008 Tuesday, February 26, 2008 Monday, March 03, 2008 Tuesday, March 04, 2008 Saturday, March 22, 2008 Saturday, April 19, 2008 Wednesday, April 23, 2008 Saturday, April 26, 2008 Wednesday, April 30, 2008 Monday, May 05, 2008 Tuesday, May 13, 2008 Wednesday, May 14, 2008 Saturday, May 17, 2008 Tuesday, May 20, 2008 Saturday, May 24, 2008 Sunday, May 25, 2008 Thursday, June 12, 2008 Tuesday, June 17, 2008 Saturday, July 05, 2008 Tuesday, July 08, 2008 Monday, August 04, 2008 Thursday, August 28, 2008 Thursday, September 11, 2008 Saturday, September 20, 2008 Monday, September 22, 2008 Tuesday, September 23, 2008 Wednesday, September 24, 2008 Friday, September 26, 2008 Monday, September 29, 2008 Saturday, October 04, 2008 Wednesday, October 08, 2008 Thursday, October 09, 2008 Sunday, October 12, 2008 Wednesday, October 15, 2008 Wednesday, October 22, 2008 Thursday, October 23, 2008 Friday, October 24, 2008 Tuesday, October 28, 2008 Wednesday, October 29, 2008 Monday, November 03, 2008 Tuesday, November 04, 2008 Thursday, November 06, 2008 Saturday, November 08, 2008 Monday, November 10, 2008 Wednesday, November 19, 2008 Thursday, December 18, 2008 Monday, December 22, 2008 Sunday, January 11, 2009 Thursday, January 22, 2009 Monday, January 26, 2009 Thursday, February 19, 2009 Tuesday, February 24, 2009 Friday, February 27, 2009 Monday, March 02, 2009 Thursday, March 05, 2009 Wednesday, March 11, 2009 Thursday, March 12, 2009 Friday, March 13, 2009 Thursday, March 19, 2009 Monday, March 23, 2009 Friday, March 27, 2009 Saturday, March 28, 2009 Sunday, March 29, 2009 Thursday, April 02, 2009 Tuesday, April 07, 2009 Tuesday, April 14, 2009 Tuesday, April 21, 2009 Thursday, April 23, 2009 Saturday, April 25, 2009 Sunday, May 03, 2009 Wednesday, May 06, 2009 Tuesday, May 12, 2009 Wednesday, May 13, 2009 Thursday, May 14, 2009 Sunday, May 17, 2009 Tuesday, May 26, 2009 Wednesday, June 03, 2009 Thursday, June 04, 2009 Tuesday, June 09, 2009 Friday, June 12, 2009 Saturday, June 13, 2009 Sunday, June 14, 2009 Monday, June 22, 2009 Thursday, June 25, 2009 Saturday, July 11, 2009 Tuesday, July 14, 2009 Friday, July 24, 2009 Tuesday, August 18, 2009 Wednesday, August 19, 2009 Friday, August 21, 2009 Monday, August 24, 2009 Thursday, September 03, 2009 Wednesday, September 09, 2009 Thursday, September 10, 2009 Sunday, September 13, 2009 Monday, September 14, 2009 Tuesday, September 15, 2009 Wednesday, September 23, 2009 Friday, September 25, 2009 Sunday, September 27, 2009 Tuesday, September 29, 2009 Monday, November 02, 2009 Tuesday, November 10, 2009 Thursday, November 12, 2009 Tuesday, November 24, 2009 Thursday, February 25, 2010 Thursday, March 04, 2010 Wednesday, March 17, 2010 Tuesday, March 23, 2010 Friday, April 09, 2010 Friday, April 16, 2010 Wednesday, April 21, 2010 Thursday, April 22, 2010 Friday, April 23, 2010 Thursday, April 29, 2010 Sunday, May 02, 2010 Friday, May 07, 2010 Sunday, May 09, 2010 Monday, May 10, 2010 Tuesday, May 11, 2010 Tuesday, June 15, 2010