Copyright Notice
- All original comments are © Copyright 2004 by CodeWarrior. All rights are reserved. All quoted material unless in public domain, are the copyrighted works of the respective copyright holders, and all referenced trademarks are respectively owned by the relevant trademark holder. No attempt nor intention is made by this author to dilute any trademark or infringe any copyrighted material. All materials used on this page not copyrighted by CodeWarrior, are held to be used for non-commercial , personal, fair use purposes. All declaratoy statements not manifestly,contextually or perceptually, intended to be sarcastic, ironic, or parody in nature, are asserted to be true and correct by the author of this blog, as far as could be determined given the information available to the author at the time the post was written. Unauthorized reproduction of material on this page is prohibited, unless such limited reproduction falls under fair use, and such use is authorized if proper attribution of the source of the material, and author is credited in all instances of its usage.
SEARCH THIS SITE USING KEYWORDS
Powered by:

CodeWarriorZ BlueZ
CodeWarriorz Thoughts
Day to day musings of free speech activist CodeWarrior.
CHECK OUT THE WEBSITE OF MY PAL SHMOO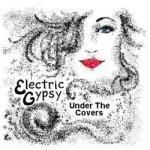 Sunday, August 29, 2004
" More than 200,000 demonstrators marched past a heavily fortified Republican convention hall on Sunday, chanting denunciations of the administration and the war in Iraq as delegates flocked to the city to nominate President Bush for four more years in the White House.
Vice President Dick Cheney campaigned his way into the convention city three days ahead of the president, praising him as "calm in a crisis, comfortable with responsibility and determined to do everything needed to protect our people." He spoke on Ellis Island, framed by a Manhattan skyline altered irrevocably by terrorism."
==========SNIP================
Bush is a human turd.

The president was in West Virginia, accusing Democratic rival Sen. John Kerry of changing his stand on coal industry issues that are vital to the state's economy. "Be careful of somebody whose position shifts in the wind," he said.

Bush presented his standard campaign defense of the war in Iraq, saying, "America and the world are safer because Saddam Hussein sits in a prison cell." But in an interview with Time Magazine, the president suggested he had underestimated the struggle of the postwar period in Iraq."

" Politics
--------------------------------------------------------------------------------

Gay Republicans May Not Back Bush
By Staff and Wire Reports
Aug 29, 2004, 19:01

On the eve of the Republican convention, some GOP gay rights supporters frustrated by their party platform's hardline stance against same-sex unions say they are torn over whether to back President Bush in this fall's election "
======SNIP=============
Excuse me, but when it is something you have to ponder over, when a candidate hates your guts and shows it...
Do you really have to think about it to decide whether to vote for him or not?


Is John O'Neill obsessed with John Kerry?
That nutty guy obsessed with John Kerry, John O'Neill, says some nutty things.
I saw him on Real Time with Bill Mahrer, and he seems to have a bizarre, and unnatural obsession about Mr. John Kerry.
He kept rambling on about Cambodia, and seemed bent on avoiding Mr. Mahrer's quesions, answering the questions he WISHED had been asked instead of what
was asked. In the last question, he avoided the question completely, which
was focused on Bush.
From
http://www.taipeitimes.com/News/world/archives/2004/08/29/2003200729
""It was a moment for me like that [former president] John Kennedy deal," O'Neill said, comparing his reaction to his turbulent emotions after the Kennedy assassination. And as much as he venerated Kennedy, he despised Kerry.
"I felt strongly he would be a terrible commander-in-chief," he said.
That conviction, and not Republican machinations, explains his campaign against Kerry, he said in his law office on Friday. The campaign has included a book, television advertisements and a series of media appearances. As a leader of Swift Boat Veterans for Truth, O'Neill has become the most public face of an effort by angry fellow veterans to discredit Kerry, who enjoys equally vehement support from other war veterans who see him as a hero.
O'Neill was disdainful of President George W. Bush's comments on Thursday that he did not believe Kerry had lied about his war record.
"There's no indication that George Bush has read our book or made any study of it," O'Neill said. "He was not with us in Vietnam in our unit. He would definitely not have had firsthand knowledge of what we're talking about."
To many Democrats, O'Neill, 58, is little more than a Republican hit man. Last week the Kerry campaign filed a complaint with the Federal Elections Commission, accusing the Swift boat group of coordinating its activities with the Bush campaign, a charge that the Bush campaign has angrily denied. A top lawyer for Bush's campaign quit last week after disclosures that he had advised O'Neill's group.
But while enemies portray him as a one-dimensional partisan, O'Neill is a man of intriguing contradictions. He has extensive ties to prominent Texas Republicans, but he has told friends he considers Bush an "empty suit" who is unfit to lead the country and says he voted for Al Gore in 2000, and for Ross Perot in 1996 and 1992.
O'Neill is known in the Houston legal community for a near-photographic memory and an ability to master complex facts that have helped him win big trial judgments. Yet the book he co-wrote on Kerry, Unfit for Command, is riddled with inconsistencies and differences with the official record."
===================SNIP====================
Inconsistencies is being far too generous. From my observations of the guy on Real Time, he seems to have, as his raison d'etre, the destruction of Mr. Kerry's reputation by any means possible. After all, think of the time and effort he spends on writing books, appearing on talk shows on television and radio, with a monomaniacal reason...get Kerry whatever it takes and whatever the cost.
To me, that's a mental problem, and is quite unhealthy.
Just look at this one quote from that article
"O'Neill's colleagues, including some who dislike him, agree on one thing: His crusade against Kerry is a personal one, the eruption of a grudge he has held for more than three decades."
Nuff said!
More info on John O'Neill is found at:
http://www.disinfopedia.org/wiki.phtml?title=John_E._O'Neill
The CodeWarriorz Thoughts thinks this is big news!
"Former Texas Pol Admits He Helped Bush Avoid Vietnam Service
By BOBBY ROSS JR.
Aug 28, 2004, 15:39
Email this article
Printer friendly page



Former Texas House Speaker Ben Barnes said he is "more ashamed at myself than I've ever been" because he helped President Bush and the sons of other wealthy families get into the Texas National Guard so they could avoid serving in Vietnam.
"I got a young man named George W. Bush into the National Guard ... and I'm not necessarily proud of that, but I did it," Barnes, a Democrat, said in a video clip recorded May 27 before a group of John Kerry supporters in Austin.

Barnes, who was House speaker when Bush entered the Guard, later became lieutenant governor.

The video was posted June 25 on the Web site www.austin4kerry.org, but didn't get much attention until Friday, when Jim Moore, an Austin-based author of books critical of Bush, sent out e-mails calling attention to it just days before the GOP National Convention starts in New York."

The video of Ben Barnes saying how sorry he was for getting Bush and other children of the rich out of active duty and into the Guard, is at:
http://69.59.167.160/

I know a lot of my posts seem a bit inflammatory, but I wanted to do a brief, but serious reflection for this Sunday. We, as a nation, are in serious trouble. That's not a partisan assertion, that's the considered, rational observation of a person who has lived here for 51 years and can see the changes in the last four years. Our economy is in the dump.
From TimesUnion.com (see the link)
http://www.timesunion.com/AspStories/story.asp?storyID=280825&category=OPINION&BCCode=&newsdate=8/29/2004
"Here are the numbers, a sober and powerful counter-argument to any declaration that the recession is long over and good times are back for everyone. Poverty is up in the United States for the third consecutive year, the Census Bureau says, with 40 million people now afflicted. Median household income is stagnant at a little more than $43,000 a year. That, after three years of decline and still lower than it was in 1999. And the number of Americans without medical insurance is up, too, as it has been each year since 2001, to 45 million."
We are quickly becoming a nation of CONSUMERS ONLY, and when you have nothing to sell, neither services nor goods, you are headed for national bankruptcy...money out and not in...it doesn't take that long. Pile on top of this the fact that we are hemorrhaging money in Iraq, have lost almost a thousand Americans there, with no real end in sight, and the comparison to VietNam is clear.
The polices of the current administration are a prescription for ruination. A recent expose on the "No Child Left Behind" program in the model programs in Houston Schools, showed that fraud was involved in one school outright, if not in the others, and in fact, the Houston schools, held up as models of this program, had to admit that their reported
dropout rates were incorrect. For example, in Sharpstown, they reported ZERO dropouts, and the rate was more like half of the students were dropping out. The person who was in charge of the Houston schools was promoted to a cabinet post by Bush, and refused to be interviewed for the story.
This president has bragged he is a "war president". Well, there is an old saying that if you keep on doing what you been doing, you will keep on getting what you been getting. Historically, if a country becomes a belligerent against the world, and looks for war, just as a bully looking for fights, they will find it, and, just as a bully looking for fights, eventually they meet an opponent that has is in it for the full fight and has enough endurance, or fighting ability, to extract serious damage.
We've had four years of what this President has in store for us. Some say we cannot blame 9/11 on him. I DO. 9/11 did not just happen. It was planned. It did not spring wholecloth from the ground in one instant like dragon's teeth. Regardless of the Bush-Bin Laden long standing relationship, regardless of the Cheney-Halliburton connection...
the fact is that in the second year of King George's reign, around three thousand Americans lost their lives in one city, and this happened even though, the administration had people warning in reports, that Bin Laden intended to hijack planes and fly them into buildings. Why were terrorists training at military and non-military facilities here in the United States?
Our constitutional rights have been severely affected under this president. As General Tommy Franks said, if we have one more serious attack, they will institute martial law, and there goes ALL your constitutional rights.
As a result of the current administration's contempt for our rights, we have Supreme Court decisions that we must "show our papers" as in Nazi Germany, even without probable cause. In five states, warrantless searches of our homes has been declared legal. Your car can be searched without you in it. Sneak and peek, knock and talk, FBI intimidation of private citizens, "free speech zonee", Total Information Awareness/Terrorist Information Awareness/cum black ops project, petabyte crunching "The Thing", Under the Eagle's Eye, and on and on ad nauseum.
I honestly believe the current administration feels our rights are merely ugly flowers to be trampled on by virtual movers who are boxing up our country and moving it to the house of Bush, a secret dictatorship.
We cannot continue in this current direction. Outsourcing of jobs has been proclaimed as good by this administration. I've said it before. Our current status is such that we are in a car, headed for a cliff at 120 miles an hour, and the driver is on serious medication and trying to play chicken with other drivers /countries, on the road, heading at them headon and screaming "bring it on"...except in our case, he is remote controlling the car and we are the ones in danger, as passengers.
From Copyright infringement madness, where the FBI is making "protection of intellectual property" as its number three priority, only behind terrorism and counterintelligence, to the bizarre, 1984-like monitoring of everyone, and everything they do, say, buy, read, etc., we are quickly losing the country I have cherished and loved for half a century.
The Iraqi "war", undeclared by Congress as was the Korean "war", and the Vietnam "war", has served as a catalyst to cause the hatred of the US to grow many fold. Recently, Bush was talking about there being an Iraqi soccer team at the Olympics, as if he made it all happen, and yet, when the soccer players were interviewed, we heard their anger at Bush.
http://sportsillustrated.cnn.com/2004/olympics/2004/writers/08/19/iraq/index.html
"Afterward, Sadir had a message for U.S. president George W. Bush, who is using the Iraqi Olympic team in his latest re-election campaign advertisements.
In those spots, the flags of Iraq and Afghanistan appear as a narrator says, "At this Olympics there will be two more free nations -- and two fewer terrorist regimes."
"..."Iraq as a team does not want Mr. Bush to use us for the presidential campaign," Sadir told SI.com through a translator, speaking calmly and directly. "He can find another way to advertise himself."
Ahmed Manajid, who played as a midfielder on Wednesday, had an even stronger response when asked about Bush's TV advertisement. "How will he meet his god having slaughtered so many men and women?" Manajid told me. "He has committed so many crimes."
and later in that article....
"But they also find it offensive that Bush is using Iraq for his own gain when they do not support his administration's actions. "My problems are not with the American people," says Iraqi soccer coach Adnan Hamad. "They are with what America has done in Iraq: destroy everything. The American army has killed so many people in Iraq. What is freedom when I go to the [national] stadium and there are shootings on the road?"
At a speech in Beaverton, Ore., last Friday, Bush attached himself to the Iraqi soccer team after its opening-game upset of Portugal. "The image of the Iraqi soccer team playing in this Olympics, it's fantastic, isn't it?" Bush said. "It wouldn't have been free if the United States had not acted."
What is clear is this. Bush exploits anyone and everything for his own personal, mad political goals, like a modern Ahab chasing the White Whale of his father's accomplishments. Unlike his father who was good at sports, was allegedly a "war hero", the son, in a sort of twisted Greek tragedy, has been a failure in trying to chase after his father's accomplishments. He was a failed businessman, bought a sports team when he himself proved to be no good as an athlete, hid from the VietNam war stateside, and went into Iraq, apparently trying to complete the attack on Sadaam his father started, making public note that these are the people "...who tried to kill my dad".
It's like a psychotic version of a cross between Bonanaza and the Cartwriights, and the Beverly Hillbillies. Indeed, it is said that at the Bohemian Grove club, the Bush family and their hangers on, go under the codename of "The Hillbillies".
We saw a petulant, mentally unstable Bush storm off the stage when a journalist asked him about his relationship with Ken Lay, and after a message including an expletive demanding that those "motherfuckers" be kept away from him, he stormed off. Later, the White House physician had to put him on serious psychoactive medications to deal with the malignant depression that, per reports, has him in its grasp.
We don't need a medicated, mentally unstable , failure with a personal vendetta, having his finger hovering over the button that could start World War III.
It's more than time for a change, and many are feeling that the "anyone but Bush" sentiment, means that no matter who is placed in the Oval Office, will be an improvement over President Queeg.
I agree.
~CodeWarrior
29/August/2004
Archives
Monday, May 03, 2004 Tuesday, May 04, 2004 Sunday, May 09, 2004 Tuesday, May 11, 2004 Wednesday, May 12, 2004 Friday, May 14, 2004 Saturday, May 15, 2004 Sunday, May 16, 2004 Monday, May 17, 2004 Tuesday, May 18, 2004 Wednesday, May 19, 2004 Thursday, May 20, 2004 Friday, May 21, 2004 Monday, May 24, 2004 Tuesday, May 25, 2004 Wednesday, May 26, 2004 Thursday, May 27, 2004 Friday, May 28, 2004 Saturday, May 29, 2004 Sunday, May 30, 2004 Tuesday, June 01, 2004 Wednesday, June 02, 2004 Thursday, June 03, 2004 Friday, June 04, 2004 Saturday, June 05, 2004 Sunday, June 06, 2004 Monday, June 07, 2004 Tuesday, June 08, 2004 Wednesday, June 09, 2004 Thursday, June 10, 2004 Friday, June 11, 2004 Sunday, June 13, 2004 Monday, June 14, 2004 Wednesday, June 16, 2004 Thursday, June 17, 2004 Friday, June 18, 2004 Sunday, June 20, 2004 Monday, June 21, 2004 Tuesday, June 22, 2004 Wednesday, June 23, 2004 Thursday, June 24, 2004 Friday, June 25, 2004 Saturday, June 26, 2004 Sunday, June 27, 2004 Tuesday, June 29, 2004 Wednesday, June 30, 2004 Thursday, July 01, 2004 Friday, July 02, 2004 Saturday, July 03, 2004 Sunday, July 04, 2004 Monday, July 05, 2004 Tuesday, July 06, 2004 Wednesday, July 07, 2004 Thursday, July 08, 2004 Friday, July 09, 2004 Saturday, July 10, 2004 Sunday, July 11, 2004 Monday, July 12, 2004 Tuesday, July 13, 2004 Wednesday, July 14, 2004 Thursday, July 15, 2004 Friday, July 16, 2004 Saturday, July 17, 2004 Sunday, July 18, 2004 Monday, July 19, 2004 Tuesday, July 20, 2004 Wednesday, July 21, 2004 Friday, July 23, 2004 Friday, July 30, 2004 Monday, August 02, 2004 Tuesday, August 03, 2004 Wednesday, August 04, 2004 Thursday, August 05, 2004 Friday, August 06, 2004 Saturday, August 07, 2004 Sunday, August 08, 2004 Tuesday, August 10, 2004 Wednesday, August 11, 2004 Thursday, August 12, 2004 Friday, August 13, 2004 Saturday, August 14, 2004 Sunday, August 15, 2004 Monday, August 16, 2004 Tuesday, August 17, 2004 Friday, August 20, 2004 Saturday, August 21, 2004 Tuesday, August 24, 2004 Wednesday, August 25, 2004 Thursday, August 26, 2004 Friday, August 27, 2004 Sunday, August 29, 2004 Monday, August 30, 2004 Wednesday, September 01, 2004 Thursday, September 02, 2004 Friday, September 03, 2004 Saturday, September 04, 2004 Sunday, September 05, 2004 Monday, September 06, 2004 Tuesday, September 07, 2004 Wednesday, September 08, 2004 Thursday, September 09, 2004 Friday, September 10, 2004 Saturday, September 11, 2004 Sunday, September 12, 2004 Monday, September 13, 2004 Tuesday, September 14, 2004 Wednesday, September 15, 2004 Friday, September 17, 2004 Saturday, September 18, 2004 Sunday, September 19, 2004 Tuesday, September 21, 2004 Wednesday, September 22, 2004 Thursday, September 23, 2004 Friday, September 24, 2004 Saturday, September 25, 2004 Monday, September 27, 2004 Tuesday, September 28, 2004 Wednesday, September 29, 2004 Thursday, September 30, 2004 Friday, October 01, 2004 Saturday, October 02, 2004 Sunday, October 03, 2004 Monday, October 04, 2004 Tuesday, October 05, 2004 Wednesday, October 06, 2004 Thursday, October 07, 2004 Friday, October 08, 2004 Saturday, October 09, 2004 Sunday, October 10, 2004 Tuesday, October 12, 2004 Wednesday, October 13, 2004 Thursday, October 14, 2004 Friday, October 15, 2004 Saturday, October 16, 2004 Sunday, October 17, 2004 Monday, October 18, 2004 Tuesday, October 19, 2004 Wednesday, October 20, 2004 Thursday, October 21, 2004 Friday, October 22, 2004 Saturday, October 23, 2004 Sunday, October 24, 2004 Monday, October 25, 2004 Tuesday, October 26, 2004 Wednesday, October 27, 2004 Thursday, October 28, 2004 Friday, October 29, 2004 Saturday, October 30, 2004 Sunday, October 31, 2004 Monday, November 01, 2004 Tuesday, November 02, 2004 Wednesday, November 03, 2004 Thursday, November 04, 2004 Friday, November 05, 2004 Saturday, November 06, 2004 Sunday, November 07, 2004 Monday, November 08, 2004 Tuesday, November 09, 2004 Wednesday, November 10, 2004 Thursday, November 11, 2004 Friday, November 12, 2004 Saturday, November 13, 2004 Sunday, November 14, 2004 Monday, November 15, 2004 Tuesday, November 16, 2004 Wednesday, November 17, 2004 Thursday, November 18, 2004 Friday, November 19, 2004 Saturday, November 20, 2004 Sunday, November 21, 2004 Monday, November 22, 2004 Thursday, November 25, 2004 Friday, November 26, 2004 Saturday, November 27, 2004 Sunday, November 28, 2004 Tuesday, November 30, 2004 Wednesday, December 01, 2004 Thursday, December 02, 2004 Friday, December 03, 2004 Saturday, December 04, 2004 Tuesday, December 07, 2004 Wednesday, December 08, 2004 Thursday, December 09, 2004 Friday, December 10, 2004 Saturday, December 11, 2004 Sunday, December 12, 2004 Monday, December 13, 2004 Tuesday, December 14, 2004 Wednesday, December 15, 2004 Thursday, December 16, 2004 Friday, December 17, 2004 Sunday, December 19, 2004 Monday, December 20, 2004 Friday, December 24, 2004 Saturday, December 25, 2004 Sunday, December 26, 2004 Wednesday, December 29, 2004 Thursday, December 30, 2004 Friday, December 31, 2004 Monday, January 03, 2005 Wednesday, January 05, 2005 Thursday, January 06, 2005 Saturday, January 08, 2005 Sunday, January 09, 2005 Tuesday, January 11, 2005 Wednesday, January 12, 2005 Thursday, January 13, 2005 Saturday, January 15, 2005 Wednesday, January 19, 2005 Friday, January 21, 2005 Saturday, January 22, 2005 Sunday, January 23, 2005 Monday, January 24, 2005 Wednesday, January 26, 2005 Thursday, January 27, 2005 Friday, January 28, 2005 Saturday, January 29, 2005 Monday, January 31, 2005 Thursday, February 03, 2005 Friday, February 04, 2005 Saturday, February 05, 2005 Sunday, February 06, 2005 Monday, February 07, 2005 Tuesday, February 08, 2005 Wednesday, February 09, 2005 Thursday, February 10, 2005 Friday, February 11, 2005 Saturday, February 12, 2005 Sunday, February 13, 2005 Tuesday, February 15, 2005 Thursday, February 17, 2005 Saturday, February 19, 2005 Sunday, February 20, 2005 Wednesday, February 23, 2005 Saturday, February 26, 2005 Sunday, February 27, 2005 Monday, February 28, 2005 Wednesday, March 02, 2005 Thursday, March 03, 2005 Sunday, March 06, 2005 Tuesday, March 08, 2005 Wednesday, March 09, 2005 Thursday, March 10, 2005 Friday, March 11, 2005 Saturday, March 12, 2005 Sunday, March 13, 2005 Monday, March 14, 2005 Tuesday, March 15, 2005 Wednesday, March 16, 2005 Thursday, March 17, 2005 Friday, March 18, 2005 Saturday, March 19, 2005 Thursday, March 24, 2005 Friday, March 25, 2005 Saturday, March 26, 2005 Sunday, March 27, 2005 Wednesday, March 30, 2005 Thursday, March 31, 2005 Friday, April 01, 2005 Saturday, April 02, 2005 Sunday, April 03, 2005 Wednesday, April 06, 2005 Thursday, April 07, 2005 Saturday, April 09, 2005 Sunday, April 10, 2005 Monday, April 11, 2005 Thursday, April 14, 2005 Saturday, April 16, 2005 Sunday, April 17, 2005 Monday, April 18, 2005 Wednesday, April 20, 2005 Thursday, April 21, 2005 Friday, April 22, 2005 Saturday, April 23, 2005 Sunday, April 24, 2005 Tuesday, April 26, 2005 Friday, April 29, 2005 Saturday, April 30, 2005 Sunday, May 01, 2005 Monday, May 02, 2005 Tuesday, May 03, 2005 Wednesday, May 04, 2005 Thursday, May 05, 2005 Friday, May 06, 2005 Sunday, May 08, 2005 Wednesday, May 11, 2005 Thursday, May 12, 2005 Friday, May 13, 2005 Sunday, May 15, 2005 Monday, May 16, 2005 Wednesday, May 18, 2005 Thursday, May 19, 2005 Friday, May 20, 2005 Saturday, May 21, 2005 Sunday, May 22, 2005 Monday, May 23, 2005 Tuesday, May 24, 2005 Wednesday, May 25, 2005 Thursday, May 26, 2005 Friday, May 27, 2005 Saturday, May 28, 2005 Sunday, May 29, 2005 Monday, May 30, 2005 Tuesday, May 31, 2005 Wednesday, June 01, 2005 Thursday, June 02, 2005 Friday, June 03, 2005 Saturday, June 04, 2005 Sunday, June 05, 2005 Monday, June 06, 2005 Tuesday, June 07, 2005 Wednesday, June 08, 2005 Thursday, June 09, 2005 Friday, June 10, 2005 Sunday, June 12, 2005 Tuesday, June 14, 2005 Thursday, June 16, 2005 Friday, June 17, 2005 Saturday, June 18, 2005 Sunday, June 19, 2005 Monday, June 20, 2005 Tuesday, June 21, 2005 Thursday, June 23, 2005 Saturday, June 25, 2005 Sunday, June 26, 2005 Tuesday, June 28, 2005 Wednesday, June 29, 2005 Thursday, June 30, 2005 Friday, July 01, 2005 Saturday, July 02, 2005 Monday, July 04, 2005 Wednesday, July 06, 2005 Thursday, July 07, 2005 Saturday, July 09, 2005 Sunday, July 10, 2005 Friday, July 15, 2005 Sunday, July 17, 2005 Tuesday, July 19, 2005 Wednesday, July 20, 2005 Thursday, July 21, 2005 Saturday, July 23, 2005 Sunday, July 24, 2005 Tuesday, August 02, 2005 Thursday, August 04, 2005 Friday, August 05, 2005 Saturday, August 13, 2005 Wednesday, August 24, 2005 Friday, August 26, 2005 Saturday, August 27, 2005 Saturday, September 03, 2005 Wednesday, September 07, 2005 Thursday, September 08, 2005 Saturday, September 24, 2005 Wednesday, September 28, 2005 Wednesday, October 19, 2005 Thursday, October 20, 2005 Friday, October 21, 2005 Sunday, October 23, 2005 Wednesday, November 02, 2005 Monday, November 21, 2005 Wednesday, November 23, 2005 Friday, December 02, 2005 Saturday, December 10, 2005 Saturday, December 17, 2005 Sunday, December 18, 2005 Monday, December 19, 2005 Wednesday, December 21, 2005 Wednesday, January 04, 2006 Friday, January 06, 2006 Monday, January 09, 2006 Monday, January 16, 2006 Tuesday, January 17, 2006 Friday, January 20, 2006 Sunday, January 22, 2006 Saturday, January 28, 2006 Tuesday, January 31, 2006 Wednesday, February 01, 2006 Thursday, February 02, 2006 Wednesday, February 08, 2006 Thursday, February 09, 2006 Friday, February 10, 2006 Saturday, February 11, 2006 Sunday, February 12, 2006 Monday, February 13, 2006 Tuesday, February 14, 2006 Wednesday, February 15, 2006 Thursday, February 16, 2006 Saturday, February 18, 2006 Monday, February 20, 2006 Wednesday, February 22, 2006 Thursday, February 23, 2006 Sunday, March 05, 2006 Tuesday, March 07, 2006 Friday, March 24, 2006 Saturday, March 25, 2006 Wednesday, April 05, 2006 Thursday, April 06, 2006 Friday, April 07, 2006 Saturday, April 08, 2006 Tuesday, April 11, 2006 Monday, April 17, 2006 Tuesday, April 25, 2006 Thursday, April 27, 2006 Tuesday, May 09, 2006 Friday, May 12, 2006 Saturday, May 13, 2006 Sunday, May 14, 2006 Monday, May 15, 2006 Tuesday, May 16, 2006 Thursday, May 18, 2006 Friday, May 26, 2006 Sunday, May 28, 2006 Monday, May 29, 2006 Wednesday, May 31, 2006 Thursday, June 01, 2006 Sunday, June 04, 2006 Monday, June 05, 2006 Friday, June 09, 2006 Saturday, June 10, 2006 Sunday, June 11, 2006 Friday, June 16, 2006 Monday, June 19, 2006 Friday, June 23, 2006 Sunday, June 25, 2006 Tuesday, June 27, 2006 Wednesday, June 28, 2006 Friday, June 30, 2006 Sunday, July 09, 2006 Thursday, July 13, 2006 Friday, July 14, 2006 Saturday, July 15, 2006 Monday, July 17, 2006 Tuesday, July 18, 2006 Wednesday, July 19, 2006 Tuesday, July 25, 2006 Wednesday, July 26, 2006 Friday, July 28, 2006 Sunday, July 30, 2006 Monday, July 31, 2006 Thursday, August 03, 2006 Friday, August 04, 2006 Sunday, August 06, 2006 Monday, August 07, 2006 Wednesday, August 09, 2006 Thursday, August 10, 2006 Sunday, August 13, 2006 Tuesday, August 15, 2006 Thursday, August 17, 2006 Friday, August 18, 2006 Wednesday, September 06, 2006 Friday, September 08, 2006 Monday, September 11, 2006 Wednesday, September 13, 2006 Thursday, September 14, 2006 Friday, September 22, 2006 Saturday, September 23, 2006 Sunday, October 01, 2006 Tuesday, October 03, 2006 Monday, October 30, 2006 Monday, November 06, 2006 Tuesday, November 07, 2006 Sunday, November 12, 2006 Tuesday, November 21, 2006 Wednesday, November 22, 2006 Thursday, November 23, 2006 Friday, December 01, 2006 Monday, December 04, 2006 Tuesday, December 05, 2006 Thursday, December 14, 2006 Wednesday, December 20, 2006 Thursday, December 21, 2006 Friday, December 29, 2006 Wednesday, January 10, 2007 Thursday, January 11, 2007 Saturday, January 13, 2007 Monday, January 15, 2007 Wednesday, January 17, 2007 Saturday, January 20, 2007 Tuesday, January 23, 2007 Tuesday, February 20, 2007 Saturday, February 24, 2007 Sunday, February 25, 2007 Friday, March 23, 2007 Wednesday, April 04, 2007 Tuesday, April 10, 2007 Thursday, April 12, 2007 Friday, April 13, 2007 Thursday, April 19, 2007 Friday, April 20, 2007 Tuesday, April 24, 2007 Tuesday, May 08, 2007 Thursday, May 10, 2007 Friday, May 11, 2007 Monday, May 14, 2007 Tuesday, May 15, 2007 Sunday, May 20, 2007 Monday, May 21, 2007 Tuesday, May 22, 2007 Wednesday, May 23, 2007 Thursday, May 24, 2007 Sunday, May 27, 2007 Wednesday, May 30, 2007 Thursday, May 31, 2007 Friday, June 01, 2007 Monday, June 04, 2007 Wednesday, June 06, 2007 Saturday, June 09, 2007 Sunday, June 10, 2007 Monday, June 11, 2007 Friday, June 15, 2007 Tuesday, June 19, 2007 Tuesday, June 26, 2007 Wednesday, June 27, 2007 Thursday, June 28, 2007 Saturday, June 30, 2007 Monday, July 02, 2007 Tuesday, July 03, 2007 Friday, July 06, 2007 Tuesday, July 10, 2007 Friday, July 13, 2007 Tuesday, July 24, 2007 Saturday, July 28, 2007 Sunday, July 29, 2007 Monday, August 13, 2007 Sunday, August 19, 2007 Saturday, August 25, 2007 Monday, August 27, 2007 Wednesday, August 29, 2007 Friday, August 31, 2007 Friday, September 07, 2007 Wednesday, September 12, 2007 Wednesday, September 19, 2007 Friday, September 21, 2007 Friday, September 28, 2007 Tuesday, October 02, 2007 Thursday, October 11, 2007 Saturday, October 27, 2007 Thursday, November 01, 2007 Saturday, November 03, 2007 Monday, November 05, 2007 Wednesday, November 28, 2007 Tuesday, December 04, 2007 Tuesday, December 11, 2007 Friday, December 14, 2007 Friday, December 21, 2007 Tuesday, December 25, 2007 Saturday, December 29, 2007 Monday, January 07, 2008 Thursday, January 10, 2008 Saturday, January 12, 2008 Sunday, January 13, 2008 Tuesday, January 15, 2008 Friday, January 18, 2008 Saturday, January 19, 2008 Friday, January 25, 2008 Sunday, January 27, 2008 Monday, January 28, 2008 Tuesday, January 29, 2008 Sunday, February 03, 2008 Wednesday, February 06, 2008 Friday, February 08, 2008 Sunday, February 10, 2008 Monday, February 11, 2008 Tuesday, February 12, 2008 Monday, February 25, 2008 Tuesday, February 26, 2008 Monday, March 03, 2008 Tuesday, March 04, 2008 Saturday, March 22, 2008 Saturday, April 19, 2008 Wednesday, April 23, 2008 Saturday, April 26, 2008 Wednesday, April 30, 2008 Monday, May 05, 2008 Tuesday, May 13, 2008 Wednesday, May 14, 2008 Saturday, May 17, 2008 Tuesday, May 20, 2008 Saturday, May 24, 2008 Sunday, May 25, 2008 Thursday, June 12, 2008 Tuesday, June 17, 2008 Saturday, July 05, 2008 Tuesday, July 08, 2008 Monday, August 04, 2008 Thursday, August 28, 2008 Thursday, September 11, 2008 Saturday, September 20, 2008 Monday, September 22, 2008 Tuesday, September 23, 2008 Wednesday, September 24, 2008 Friday, September 26, 2008 Monday, September 29, 2008 Saturday, October 04, 2008 Wednesday, October 08, 2008 Thursday, October 09, 2008 Sunday, October 12, 2008 Wednesday, October 15, 2008 Wednesday, October 22, 2008 Thursday, October 23, 2008 Friday, October 24, 2008 Tuesday, October 28, 2008 Wednesday, October 29, 2008 Monday, November 03, 2008 Tuesday, November 04, 2008 Thursday, November 06, 2008 Saturday, November 08, 2008 Monday, November 10, 2008 Wednesday, November 19, 2008 Thursday, December 18, 2008 Monday, December 22, 2008 Sunday, January 11, 2009 Thursday, January 22, 2009 Monday, January 26, 2009 Thursday, February 19, 2009 Tuesday, February 24, 2009 Friday, February 27, 2009 Monday, March 02, 2009 Thursday, March 05, 2009 Wednesday, March 11, 2009 Thursday, March 12, 2009 Friday, March 13, 2009 Thursday, March 19, 2009 Monday, March 23, 2009 Friday, March 27, 2009 Saturday, March 28, 2009 Sunday, March 29, 2009 Thursday, April 02, 2009 Tuesday, April 07, 2009 Tuesday, April 14, 2009 Tuesday, April 21, 2009 Thursday, April 23, 2009 Saturday, April 25, 2009 Sunday, May 03, 2009 Wednesday, May 06, 2009 Tuesday, May 12, 2009 Wednesday, May 13, 2009 Thursday, May 14, 2009 Sunday, May 17, 2009 Tuesday, May 26, 2009 Wednesday, June 03, 2009 Thursday, June 04, 2009 Tuesday, June 09, 2009 Friday, June 12, 2009 Saturday, June 13, 2009 Sunday, June 14, 2009 Monday, June 22, 2009 Thursday, June 25, 2009 Saturday, July 11, 2009 Tuesday, July 14, 2009 Friday, July 24, 2009 Tuesday, August 18, 2009 Wednesday, August 19, 2009 Friday, August 21, 2009 Monday, August 24, 2009 Thursday, September 03, 2009 Wednesday, September 09, 2009 Thursday, September 10, 2009 Sunday, September 13, 2009 Monday, September 14, 2009 Tuesday, September 15, 2009 Wednesday, September 23, 2009 Friday, September 25, 2009 Sunday, September 27, 2009 Tuesday, September 29, 2009 Monday, November 02, 2009 Tuesday, November 10, 2009 Thursday, November 12, 2009 Tuesday, November 24, 2009 Thursday, February 25, 2010 Thursday, March 04, 2010 Wednesday, March 17, 2010 Tuesday, March 23, 2010 Friday, April 09, 2010 Friday, April 16, 2010 Wednesday, April 21, 2010 Thursday, April 22, 2010 Friday, April 23, 2010 Thursday, April 29, 2010 Sunday, May 02, 2010 Friday, May 07, 2010 Sunday, May 09, 2010 Monday, May 10, 2010 Tuesday, May 11, 2010 Tuesday, June 15, 2010