Copyright Notice
- All original comments are © Copyright 2004 by CodeWarrior. All rights are reserved. All quoted material unless in public domain, are the copyrighted works of the respective copyright holders, and all referenced trademarks are respectively owned by the relevant trademark holder. No attempt nor intention is made by this author to dilute any trademark or infringe any copyrighted material. All materials used on this page not copyrighted by CodeWarrior, are held to be used for non-commercial , personal, fair use purposes. All declaratoy statements not manifestly,contextually or perceptually, intended to be sarcastic, ironic, or parody in nature, are asserted to be true and correct by the author of this blog, as far as could be determined given the information available to the author at the time the post was written. Unauthorized reproduction of material on this page is prohibited, unless such limited reproduction falls under fair use, and such use is authorized if proper attribution of the source of the material, and author is credited in all instances of its usage.
SEARCH THIS SITE USING KEYWORDS
Powered by:

CodeWarriorZ BlueZ
CodeWarriorz Thoughts
Day to day musings of free speech activist CodeWarrior.
CHECK OUT THE WEBSITE OF MY PAL SHMOO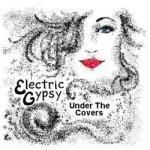 Saturday, September 04, 2004
I'm very proud to announce the addition of three NEW sites to the growing list of fine Codewarriorz websites.
The addresses are:
http://thetruth.mvhosted.com
http://codewarz.mvhosted.com
and
http://members.lycos.co.uk/kodewarriorz/
The first two are powered by the fine PhPNuke content management software and the third is powered by Invision Power Board v. 2.0. With the additional of these three brand new (as of today) portals of information, we feel we are going an extra distance to make breaking news and views available.
And, don't forget our blogs at
http://codewarrior.blog-city.com
and
http://codewarrior.tblog.com
And, of course, other fine sites at
http://www.thelastvoice.org
http://www.dmusic.com
http://www.diariaa.com
http://www.methlabs.org
http://www.tombarger.com
http://www.lessig.org
and many, ,many more.
If you think the August numbers are a bright spot, think again!
"The economy has lost 913,000 jobs since Bush took office.

The payrolls figure and the unemployment rate can sometimes go in different directions because they are derived from two separate statistical surveys.

The unemployment rate is calculated from a survey of around 60,000 households in which people are asked to state whether they have jobs or are looking for work. The unemployment rate in August fell as the labor force shrank by 152,000 from the previous month.

The survey used to calculate the payroll figure seen as a better barometer of the labor market's health by many economist is based on information from about 160,000 businesses and government agencies, covering roughly 400,000 individual work sites.

The Labor Department said that Hurricane Charley, which tore through Florida on Aug. 13 the week both surveys were conducted had no discernible impact on the numbers.

Federal Reserve Chairman Alan Greenspan had said that the economy hit a "soft patch" in June. However, he and his Fed colleagues expressed confidence last month that economic activity would pick up.

In August, however, retail and automobile sales came in sluggish, consumer confidence dropped and manufacturing activity grew at a slower pace."

The August unemployment figures are being touted by what I am now calling the
"MisAdministration" as indications that things are doing great.
Really?
Let's dig deeper
From the linked article...
"THE AUGUST UNEMPLOYMENT RATE MASKS THE SEVERITY OF THE DOWNTURN
AND THE PROBLEMS OF THOSE EXHAUSTING THEIR UNEMPLOYMENT BENEFITS
By Wendell Primus and Jessica Goldberg
PDF of this report
Related report:
Number of Workers Exhausting Federal Unemployment Insurance Benefits Will Reach an Estimated 1.5 Million by the End of September and Exceed Levels in the Last Recession
Additional related reports
If you cannot access the files trough the links, right-click on the underlined text, click "Save Link As," download to your directory, and open the document in Adobe Acrobat Reader.
Some have suggested that the current unemployment rate — which has been hovering close to six percent and was 5.7 percent in August 2002 — indicates the recession is quite mild and is harming only a modest number of workers. One implication of this view is that strengthening and extending the federal Temporary Emergency Unemployment Compensation Program, the temporary program providing federally-funded unemployment insurance (UI) benefits to workers that run out of regular state UI benefits, is not necessary.
That assessment is mistaken. Although by some commonly used measures the consequences of the recent downturn have not been as severe as the consequences of the recession of the early 1990s, by certain other measures the recession that began last year has hit workers just as hard as the recession of the early 1990s. In fact, by some important measures, such as the actual number of workers whose federally-funded unemployment benefits are running out before they are able to find a new job — this recession has hit workers harder than the last recession. This analysis also examines other reasons why not too much should be read into the downward tick in the unemployment rate in August.
Changes in Unemployment
The most accurate way to evaluate a recession's impact on unemployment is to examine the increase in unemployment during the recession, rather than the overall unemployment rate. Stated somewhat differently, it is the increase in unemployment that measures the degree to which the economic situation of workers has worsened as a consequence of a downturn. By most measures of unemployment, the increase in unemployment during this recession is similar to or exceeds the increase during the recession of the early 1990s.
The official seasonally adjusted unemployment rate issued by the U.S. Department of Labor's Bureau of Labor Statistics (BLS) includes anyone who is classified as unemployed, regardless of the reason for their unemployment. The official unemployment data show substantial increases in both the number of unemployed and the unemployment rate since the recession began in March 2001; these increases are similar to the increases that occurred in the early 1990s recession.
BLS data indicate that there were 2.3 million more unemployed workers in August 2002 than in February 2001, the month before the recession began. Some 18 months into the recession of the early 1990s, the number of unemployed had increased by 2.6 million, a figure that is only modestly larger.
Comparing average unemployment over two three-month periods can provide a better picture of changes in unemployment than comparing two single months, since three-month averages incorporate more information and smooth out one-month aberrations. Comparing the three months prior to the start of the current recession in March 2001 to the latest three months for which information is available shows that unemployment grew by 2.5 million workers. During this period, the average three-month unemployment rate grew from 4.1 percent to 5.8 percent, an increase of 1.7 percentage points.
Some 18 months into the recession of the early 1990s, the average number of unemployed over a three-month period had grown by 2.3 million workers compared to the three months just prior to the recession. During this period the average three-month unemployment rate grew from 5.3 percent to 7.1 percent, an increase of 1.8 percentage points. Thus, comparing the figures from the two downturns, the actual increases in the number of unemployed persons and increases in the unemployment rate are similar.
It took about 24 months in the 1990 recession for unemployment to peak. Over this period, the three-month average unemployment rate increased 2.2 percentage points. It is too soon to tell whether the unemployment rate has yet peaked as a consequence of the recent downturn.
A second set of indicators comes from the information compiled for the unemployment insurance program. The measure of unemployment used here is the insured unemployment rate (IUR), which measures the number of workers that are receiving regular, state-funded unemployment insurance benefits. One advantage of this measure is that since, in most states, an unemployed worker must have a minimum level of earnings and weeks of work history to qualify for unemployment benefits, the IUR measures unemployment among experienced workers with a significant labor force attachment. By contrast, the overall unemployment rate figures also include people who have not recently been working or looking for work, such as new entrants and re-entrants into the labor market.
The proportion of workers receiving regular unemployment benefits has actually risen more during this recession than it did in the last recession.
Because most unemployment insurance data are not seasonally adjusted and because averaging three months of data is technically better, the remainder of this analysis uses three-month averages, centered two years apart.[1]
Between June - August 1990 and June - August 1992, the insured unemployment rate increased from 2.4 percent to 3.1 percent, an increase of 0.7 percentage points. During the period from June - August 2000 and June - August 2002, the average three-month IUR increased from 1.7 percent to 2.8 percent, a 1.1 percentage point increase. The IUR thus has increased more during the current slump than it did in the early 1990s recession. This indicates that for experienced workers, the impact of this recession has been somewhat more severe. "
=======SNP============
This reiterates such old observations as "Figures Lie and Liars Figure" and
"There are Lies, there are Damnable Lies, and then there are Statistics".
This economy is tanking folks!
From NPR
http://www.npr.org/features/feature.php?wfId=3888691
"U.S. Economy Adds 144,000 Jobs in August
Sept. 3, 2004
Employers add 144,000 new jobs in August, just below what had been predicted by economists but an improvement on lackluster growth in June and July. The monthly unemployment report, released Friday, also showed the unemployment rate dipping to 5.4 percent. NPR's Jack Speer reports."
Some religions may make note of that number, 144,000.
I note that AGAIN, for another month of several in a row, the economy has NOT made predicted job creations numbers. Doesn't this seem to make an impression on these guys at the Employment office?
Mr. President....millions are out of work, Americans are dying daily in Iraq....
Mr. President...Millions are out of work, Americans are dying daily in Iraq, we are hated around the world now more than ever, our war in Iraq has been a major recruiting tool for terrorists, and our currency is now fiat money, not backed by gold,silver, or anything really...
Any Response?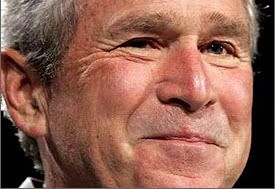 Archives
Monday, May 03, 2004 Tuesday, May 04, 2004 Sunday, May 09, 2004 Tuesday, May 11, 2004 Wednesday, May 12, 2004 Friday, May 14, 2004 Saturday, May 15, 2004 Sunday, May 16, 2004 Monday, May 17, 2004 Tuesday, May 18, 2004 Wednesday, May 19, 2004 Thursday, May 20, 2004 Friday, May 21, 2004 Monday, May 24, 2004 Tuesday, May 25, 2004 Wednesday, May 26, 2004 Thursday, May 27, 2004 Friday, May 28, 2004 Saturday, May 29, 2004 Sunday, May 30, 2004 Tuesday, June 01, 2004 Wednesday, June 02, 2004 Thursday, June 03, 2004 Friday, June 04, 2004 Saturday, June 05, 2004 Sunday, June 06, 2004 Monday, June 07, 2004 Tuesday, June 08, 2004 Wednesday, June 09, 2004 Thursday, June 10, 2004 Friday, June 11, 2004 Sunday, June 13, 2004 Monday, June 14, 2004 Wednesday, June 16, 2004 Thursday, June 17, 2004 Friday, June 18, 2004 Sunday, June 20, 2004 Monday, June 21, 2004 Tuesday, June 22, 2004 Wednesday, June 23, 2004 Thursday, June 24, 2004 Friday, June 25, 2004 Saturday, June 26, 2004 Sunday, June 27, 2004 Tuesday, June 29, 2004 Wednesday, June 30, 2004 Thursday, July 01, 2004 Friday, July 02, 2004 Saturday, July 03, 2004 Sunday, July 04, 2004 Monday, July 05, 2004 Tuesday, July 06, 2004 Wednesday, July 07, 2004 Thursday, July 08, 2004 Friday, July 09, 2004 Saturday, July 10, 2004 Sunday, July 11, 2004 Monday, July 12, 2004 Tuesday, July 13, 2004 Wednesday, July 14, 2004 Thursday, July 15, 2004 Friday, July 16, 2004 Saturday, July 17, 2004 Sunday, July 18, 2004 Monday, July 19, 2004 Tuesday, July 20, 2004 Wednesday, July 21, 2004 Friday, July 23, 2004 Friday, July 30, 2004 Monday, August 02, 2004 Tuesday, August 03, 2004 Wednesday, August 04, 2004 Thursday, August 05, 2004 Friday, August 06, 2004 Saturday, August 07, 2004 Sunday, August 08, 2004 Tuesday, August 10, 2004 Wednesday, August 11, 2004 Thursday, August 12, 2004 Friday, August 13, 2004 Saturday, August 14, 2004 Sunday, August 15, 2004 Monday, August 16, 2004 Tuesday, August 17, 2004 Friday, August 20, 2004 Saturday, August 21, 2004 Tuesday, August 24, 2004 Wednesday, August 25, 2004 Thursday, August 26, 2004 Friday, August 27, 2004 Sunday, August 29, 2004 Monday, August 30, 2004 Wednesday, September 01, 2004 Thursday, September 02, 2004 Friday, September 03, 2004 Saturday, September 04, 2004 Sunday, September 05, 2004 Monday, September 06, 2004 Tuesday, September 07, 2004 Wednesday, September 08, 2004 Thursday, September 09, 2004 Friday, September 10, 2004 Saturday, September 11, 2004 Sunday, September 12, 2004 Monday, September 13, 2004 Tuesday, September 14, 2004 Wednesday, September 15, 2004 Friday, September 17, 2004 Saturday, September 18, 2004 Sunday, September 19, 2004 Tuesday, September 21, 2004 Wednesday, September 22, 2004 Thursday, September 23, 2004 Friday, September 24, 2004 Saturday, September 25, 2004 Monday, September 27, 2004 Tuesday, September 28, 2004 Wednesday, September 29, 2004 Thursday, September 30, 2004 Friday, October 01, 2004 Saturday, October 02, 2004 Sunday, October 03, 2004 Monday, October 04, 2004 Tuesday, October 05, 2004 Wednesday, October 06, 2004 Thursday, October 07, 2004 Friday, October 08, 2004 Saturday, October 09, 2004 Sunday, October 10, 2004 Tuesday, October 12, 2004 Wednesday, October 13, 2004 Thursday, October 14, 2004 Friday, October 15, 2004 Saturday, October 16, 2004 Sunday, October 17, 2004 Monday, October 18, 2004 Tuesday, October 19, 2004 Wednesday, October 20, 2004 Thursday, October 21, 2004 Friday, October 22, 2004 Saturday, October 23, 2004 Sunday, October 24, 2004 Monday, October 25, 2004 Tuesday, October 26, 2004 Wednesday, October 27, 2004 Thursday, October 28, 2004 Friday, October 29, 2004 Saturday, October 30, 2004 Sunday, October 31, 2004 Monday, November 01, 2004 Tuesday, November 02, 2004 Wednesday, November 03, 2004 Thursday, November 04, 2004 Friday, November 05, 2004 Saturday, November 06, 2004 Sunday, November 07, 2004 Monday, November 08, 2004 Tuesday, November 09, 2004 Wednesday, November 10, 2004 Thursday, November 11, 2004 Friday, November 12, 2004 Saturday, November 13, 2004 Sunday, November 14, 2004 Monday, November 15, 2004 Tuesday, November 16, 2004 Wednesday, November 17, 2004 Thursday, November 18, 2004 Friday, November 19, 2004 Saturday, November 20, 2004 Sunday, November 21, 2004 Monday, November 22, 2004 Thursday, November 25, 2004 Friday, November 26, 2004 Saturday, November 27, 2004 Sunday, November 28, 2004 Tuesday, November 30, 2004 Wednesday, December 01, 2004 Thursday, December 02, 2004 Friday, December 03, 2004 Saturday, December 04, 2004 Tuesday, December 07, 2004 Wednesday, December 08, 2004 Thursday, December 09, 2004 Friday, December 10, 2004 Saturday, December 11, 2004 Sunday, December 12, 2004 Monday, December 13, 2004 Tuesday, December 14, 2004 Wednesday, December 15, 2004 Thursday, December 16, 2004 Friday, December 17, 2004 Sunday, December 19, 2004 Monday, December 20, 2004 Friday, December 24, 2004 Saturday, December 25, 2004 Sunday, December 26, 2004 Wednesday, December 29, 2004 Thursday, December 30, 2004 Friday, December 31, 2004 Monday, January 03, 2005 Wednesday, January 05, 2005 Thursday, January 06, 2005 Saturday, January 08, 2005 Sunday, January 09, 2005 Tuesday, January 11, 2005 Wednesday, January 12, 2005 Thursday, January 13, 2005 Saturday, January 15, 2005 Wednesday, January 19, 2005 Friday, January 21, 2005 Saturday, January 22, 2005 Sunday, January 23, 2005 Monday, January 24, 2005 Wednesday, January 26, 2005 Thursday, January 27, 2005 Friday, January 28, 2005 Saturday, January 29, 2005 Monday, January 31, 2005 Thursday, February 03, 2005 Friday, February 04, 2005 Saturday, February 05, 2005 Sunday, February 06, 2005 Monday, February 07, 2005 Tuesday, February 08, 2005 Wednesday, February 09, 2005 Thursday, February 10, 2005 Friday, February 11, 2005 Saturday, February 12, 2005 Sunday, February 13, 2005 Tuesday, February 15, 2005 Thursday, February 17, 2005 Saturday, February 19, 2005 Sunday, February 20, 2005 Wednesday, February 23, 2005 Saturday, February 26, 2005 Sunday, February 27, 2005 Monday, February 28, 2005 Wednesday, March 02, 2005 Thursday, March 03, 2005 Sunday, March 06, 2005 Tuesday, March 08, 2005 Wednesday, March 09, 2005 Thursday, March 10, 2005 Friday, March 11, 2005 Saturday, March 12, 2005 Sunday, March 13, 2005 Monday, March 14, 2005 Tuesday, March 15, 2005 Wednesday, March 16, 2005 Thursday, March 17, 2005 Friday, March 18, 2005 Saturday, March 19, 2005 Thursday, March 24, 2005 Friday, March 25, 2005 Saturday, March 26, 2005 Sunday, March 27, 2005 Wednesday, March 30, 2005 Thursday, March 31, 2005 Friday, April 01, 2005 Saturday, April 02, 2005 Sunday, April 03, 2005 Wednesday, April 06, 2005 Thursday, April 07, 2005 Saturday, April 09, 2005 Sunday, April 10, 2005 Monday, April 11, 2005 Thursday, April 14, 2005 Saturday, April 16, 2005 Sunday, April 17, 2005 Monday, April 18, 2005 Wednesday, April 20, 2005 Thursday, April 21, 2005 Friday, April 22, 2005 Saturday, April 23, 2005 Sunday, April 24, 2005 Tuesday, April 26, 2005 Friday, April 29, 2005 Saturday, April 30, 2005 Sunday, May 01, 2005 Monday, May 02, 2005 Tuesday, May 03, 2005 Wednesday, May 04, 2005 Thursday, May 05, 2005 Friday, May 06, 2005 Sunday, May 08, 2005 Wednesday, May 11, 2005 Thursday, May 12, 2005 Friday, May 13, 2005 Sunday, May 15, 2005 Monday, May 16, 2005 Wednesday, May 18, 2005 Thursday, May 19, 2005 Friday, May 20, 2005 Saturday, May 21, 2005 Sunday, May 22, 2005 Monday, May 23, 2005 Tuesday, May 24, 2005 Wednesday, May 25, 2005 Thursday, May 26, 2005 Friday, May 27, 2005 Saturday, May 28, 2005 Sunday, May 29, 2005 Monday, May 30, 2005 Tuesday, May 31, 2005 Wednesday, June 01, 2005 Thursday, June 02, 2005 Friday, June 03, 2005 Saturday, June 04, 2005 Sunday, June 05, 2005 Monday, June 06, 2005 Tuesday, June 07, 2005 Wednesday, June 08, 2005 Thursday, June 09, 2005 Friday, June 10, 2005 Sunday, June 12, 2005 Tuesday, June 14, 2005 Thursday, June 16, 2005 Friday, June 17, 2005 Saturday, June 18, 2005 Sunday, June 19, 2005 Monday, June 20, 2005 Tuesday, June 21, 2005 Thursday, June 23, 2005 Saturday, June 25, 2005 Sunday, June 26, 2005 Tuesday, June 28, 2005 Wednesday, June 29, 2005 Thursday, June 30, 2005 Friday, July 01, 2005 Saturday, July 02, 2005 Monday, July 04, 2005 Wednesday, July 06, 2005 Thursday, July 07, 2005 Saturday, July 09, 2005 Sunday, July 10, 2005 Friday, July 15, 2005 Sunday, July 17, 2005 Tuesday, July 19, 2005 Wednesday, July 20, 2005 Thursday, July 21, 2005 Saturday, July 23, 2005 Sunday, July 24, 2005 Tuesday, August 02, 2005 Thursday, August 04, 2005 Friday, August 05, 2005 Saturday, August 13, 2005 Wednesday, August 24, 2005 Friday, August 26, 2005 Saturday, August 27, 2005 Saturday, September 03, 2005 Wednesday, September 07, 2005 Thursday, September 08, 2005 Saturday, September 24, 2005 Wednesday, September 28, 2005 Wednesday, October 19, 2005 Thursday, October 20, 2005 Friday, October 21, 2005 Sunday, October 23, 2005 Wednesday, November 02, 2005 Monday, November 21, 2005 Wednesday, November 23, 2005 Friday, December 02, 2005 Saturday, December 10, 2005 Saturday, December 17, 2005 Sunday, December 18, 2005 Monday, December 19, 2005 Wednesday, December 21, 2005 Wednesday, January 04, 2006 Friday, January 06, 2006 Monday, January 09, 2006 Monday, January 16, 2006 Tuesday, January 17, 2006 Friday, January 20, 2006 Sunday, January 22, 2006 Saturday, January 28, 2006 Tuesday, January 31, 2006 Wednesday, February 01, 2006 Thursday, February 02, 2006 Wednesday, February 08, 2006 Thursday, February 09, 2006 Friday, February 10, 2006 Saturday, February 11, 2006 Sunday, February 12, 2006 Monday, February 13, 2006 Tuesday, February 14, 2006 Wednesday, February 15, 2006 Thursday, February 16, 2006 Saturday, February 18, 2006 Monday, February 20, 2006 Wednesday, February 22, 2006 Thursday, February 23, 2006 Sunday, March 05, 2006 Tuesday, March 07, 2006 Friday, March 24, 2006 Saturday, March 25, 2006 Wednesday, April 05, 2006 Thursday, April 06, 2006 Friday, April 07, 2006 Saturday, April 08, 2006 Tuesday, April 11, 2006 Monday, April 17, 2006 Tuesday, April 25, 2006 Thursday, April 27, 2006 Tuesday, May 09, 2006 Friday, May 12, 2006 Saturday, May 13, 2006 Sunday, May 14, 2006 Monday, May 15, 2006 Tuesday, May 16, 2006 Thursday, May 18, 2006 Friday, May 26, 2006 Sunday, May 28, 2006 Monday, May 29, 2006 Wednesday, May 31, 2006 Thursday, June 01, 2006 Sunday, June 04, 2006 Monday, June 05, 2006 Friday, June 09, 2006 Saturday, June 10, 2006 Sunday, June 11, 2006 Friday, June 16, 2006 Monday, June 19, 2006 Friday, June 23, 2006 Sunday, June 25, 2006 Tuesday, June 27, 2006 Wednesday, June 28, 2006 Friday, June 30, 2006 Sunday, July 09, 2006 Thursday, July 13, 2006 Friday, July 14, 2006 Saturday, July 15, 2006 Monday, July 17, 2006 Tuesday, July 18, 2006 Wednesday, July 19, 2006 Tuesday, July 25, 2006 Wednesday, July 26, 2006 Friday, July 28, 2006 Sunday, July 30, 2006 Monday, July 31, 2006 Thursday, August 03, 2006 Friday, August 04, 2006 Sunday, August 06, 2006 Monday, August 07, 2006 Wednesday, August 09, 2006 Thursday, August 10, 2006 Sunday, August 13, 2006 Tuesday, August 15, 2006 Thursday, August 17, 2006 Friday, August 18, 2006 Wednesday, September 06, 2006 Friday, September 08, 2006 Monday, September 11, 2006 Wednesday, September 13, 2006 Thursday, September 14, 2006 Friday, September 22, 2006 Saturday, September 23, 2006 Sunday, October 01, 2006 Tuesday, October 03, 2006 Monday, October 30, 2006 Monday, November 06, 2006 Tuesday, November 07, 2006 Sunday, November 12, 2006 Tuesday, November 21, 2006 Wednesday, November 22, 2006 Thursday, November 23, 2006 Friday, December 01, 2006 Monday, December 04, 2006 Tuesday, December 05, 2006 Thursday, December 14, 2006 Wednesday, December 20, 2006 Thursday, December 21, 2006 Friday, December 29, 2006 Wednesday, January 10, 2007 Thursday, January 11, 2007 Saturday, January 13, 2007 Monday, January 15, 2007 Wednesday, January 17, 2007 Saturday, January 20, 2007 Tuesday, January 23, 2007 Tuesday, February 20, 2007 Saturday, February 24, 2007 Sunday, February 25, 2007 Friday, March 23, 2007 Wednesday, April 04, 2007 Tuesday, April 10, 2007 Thursday, April 12, 2007 Friday, April 13, 2007 Thursday, April 19, 2007 Friday, April 20, 2007 Tuesday, April 24, 2007 Tuesday, May 08, 2007 Thursday, May 10, 2007 Friday, May 11, 2007 Monday, May 14, 2007 Tuesday, May 15, 2007 Sunday, May 20, 2007 Monday, May 21, 2007 Tuesday, May 22, 2007 Wednesday, May 23, 2007 Thursday, May 24, 2007 Sunday, May 27, 2007 Wednesday, May 30, 2007 Thursday, May 31, 2007 Friday, June 01, 2007 Monday, June 04, 2007 Wednesday, June 06, 2007 Saturday, June 09, 2007 Sunday, June 10, 2007 Monday, June 11, 2007 Friday, June 15, 2007 Tuesday, June 19, 2007 Tuesday, June 26, 2007 Wednesday, June 27, 2007 Thursday, June 28, 2007 Saturday, June 30, 2007 Monday, July 02, 2007 Tuesday, July 03, 2007 Friday, July 06, 2007 Tuesday, July 10, 2007 Friday, July 13, 2007 Tuesday, July 24, 2007 Saturday, July 28, 2007 Sunday, July 29, 2007 Monday, August 13, 2007 Sunday, August 19, 2007 Saturday, August 25, 2007 Monday, August 27, 2007 Wednesday, August 29, 2007 Friday, August 31, 2007 Friday, September 07, 2007 Wednesday, September 12, 2007 Wednesday, September 19, 2007 Friday, September 21, 2007 Friday, September 28, 2007 Tuesday, October 02, 2007 Thursday, October 11, 2007 Saturday, October 27, 2007 Thursday, November 01, 2007 Saturday, November 03, 2007 Monday, November 05, 2007 Wednesday, November 28, 2007 Tuesday, December 04, 2007 Tuesday, December 11, 2007 Friday, December 14, 2007 Friday, December 21, 2007 Tuesday, December 25, 2007 Saturday, December 29, 2007 Monday, January 07, 2008 Thursday, January 10, 2008 Saturday, January 12, 2008 Sunday, January 13, 2008 Tuesday, January 15, 2008 Friday, January 18, 2008 Saturday, January 19, 2008 Friday, January 25, 2008 Sunday, January 27, 2008 Monday, January 28, 2008 Tuesday, January 29, 2008 Sunday, February 03, 2008 Wednesday, February 06, 2008 Friday, February 08, 2008 Sunday, February 10, 2008 Monday, February 11, 2008 Tuesday, February 12, 2008 Monday, February 25, 2008 Tuesday, February 26, 2008 Monday, March 03, 2008 Tuesday, March 04, 2008 Saturday, March 22, 2008 Saturday, April 19, 2008 Wednesday, April 23, 2008 Saturday, April 26, 2008 Wednesday, April 30, 2008 Monday, May 05, 2008 Tuesday, May 13, 2008 Wednesday, May 14, 2008 Saturday, May 17, 2008 Tuesday, May 20, 2008 Saturday, May 24, 2008 Sunday, May 25, 2008 Thursday, June 12, 2008 Tuesday, June 17, 2008 Saturday, July 05, 2008 Tuesday, July 08, 2008 Monday, August 04, 2008 Thursday, August 28, 2008 Thursday, September 11, 2008 Saturday, September 20, 2008 Monday, September 22, 2008 Tuesday, September 23, 2008 Wednesday, September 24, 2008 Friday, September 26, 2008 Monday, September 29, 2008 Saturday, October 04, 2008 Wednesday, October 08, 2008 Thursday, October 09, 2008 Sunday, October 12, 2008 Wednesday, October 15, 2008 Wednesday, October 22, 2008 Thursday, October 23, 2008 Friday, October 24, 2008 Tuesday, October 28, 2008 Wednesday, October 29, 2008 Monday, November 03, 2008 Tuesday, November 04, 2008 Thursday, November 06, 2008 Saturday, November 08, 2008 Monday, November 10, 2008 Wednesday, November 19, 2008 Thursday, December 18, 2008 Monday, December 22, 2008 Sunday, January 11, 2009 Thursday, January 22, 2009 Monday, January 26, 2009 Thursday, February 19, 2009 Tuesday, February 24, 2009 Friday, February 27, 2009 Monday, March 02, 2009 Thursday, March 05, 2009 Wednesday, March 11, 2009 Thursday, March 12, 2009 Friday, March 13, 2009 Thursday, March 19, 2009 Monday, March 23, 2009 Friday, March 27, 2009 Saturday, March 28, 2009 Sunday, March 29, 2009 Thursday, April 02, 2009 Tuesday, April 07, 2009 Tuesday, April 14, 2009 Tuesday, April 21, 2009 Thursday, April 23, 2009 Saturday, April 25, 2009 Sunday, May 03, 2009 Wednesday, May 06, 2009 Tuesday, May 12, 2009 Wednesday, May 13, 2009 Thursday, May 14, 2009 Sunday, May 17, 2009 Tuesday, May 26, 2009 Wednesday, June 03, 2009 Thursday, June 04, 2009 Tuesday, June 09, 2009 Friday, June 12, 2009 Saturday, June 13, 2009 Sunday, June 14, 2009 Monday, June 22, 2009 Thursday, June 25, 2009 Saturday, July 11, 2009 Tuesday, July 14, 2009 Friday, July 24, 2009 Tuesday, August 18, 2009 Wednesday, August 19, 2009 Friday, August 21, 2009 Monday, August 24, 2009 Thursday, September 03, 2009 Wednesday, September 09, 2009 Thursday, September 10, 2009 Sunday, September 13, 2009 Monday, September 14, 2009 Tuesday, September 15, 2009 Wednesday, September 23, 2009 Friday, September 25, 2009 Sunday, September 27, 2009 Tuesday, September 29, 2009 Monday, November 02, 2009 Tuesday, November 10, 2009 Thursday, November 12, 2009 Tuesday, November 24, 2009 Thursday, February 25, 2010 Thursday, March 04, 2010 Wednesday, March 17, 2010 Tuesday, March 23, 2010 Friday, April 09, 2010 Friday, April 16, 2010 Wednesday, April 21, 2010 Thursday, April 22, 2010 Friday, April 23, 2010 Thursday, April 29, 2010 Sunday, May 02, 2010 Friday, May 07, 2010 Sunday, May 09, 2010 Monday, May 10, 2010 Tuesday, May 11, 2010 Tuesday, June 15, 2010