Copyright Notice
- All original comments are © Copyright 2004 by CodeWarrior. All rights are reserved. All quoted material unless in public domain, are the copyrighted works of the respective copyright holders, and all referenced trademarks are respectively owned by the relevant trademark holder. No attempt nor intention is made by this author to dilute any trademark or infringe any copyrighted material. All materials used on this page not copyrighted by CodeWarrior, are held to be used for non-commercial , personal, fair use purposes. All declaratoy statements not manifestly,contextually or perceptually, intended to be sarcastic, ironic, or parody in nature, are asserted to be true and correct by the author of this blog, as far as could be determined given the information available to the author at the time the post was written. Unauthorized reproduction of material on this page is prohibited, unless such limited reproduction falls under fair use, and such use is authorized if proper attribution of the source of the material, and author is credited in all instances of its usage.
SEARCH THIS SITE USING KEYWORDS
Powered by:

CodeWarriorZ BlueZ
CodeWarriorz Thoughts
Day to day musings of free speech activist CodeWarrior.
CHECK OUT THE WEBSITE OF MY PAL SHMOO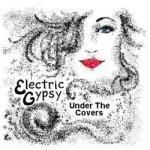 Thursday, September 09, 2004
"Kerry: Bush Is Running Campaign of Fear
John Kerry Says President Bush Is Playing Politics With Terror War in Effort to Win Re-Election

The Associated Press



DES MOINES, Iowa Sept. 9, 2004 — President Bush is playing politics with the war on terror in a "shameful and irresponsible" effort to scare voters into re-electing him, Democratic challenger John Kerry said Thursday.
In an interview with The Associated Press, Kerry responded to a statement President Dick Cheney made in Des Moines earlier this week that if voters made the "wrong choice" in November it could lead to another major attack by terrorists."
=======SNIP================================
For God Sake...if you LOVE THIS COUNTRY...GET THIS PARANOID MEDICATED COWARD OUT OF THE WHTE HOUSE!

"Cheney and fear-mongering


No one is surprised that President Bush's election campaign emphasizes the war on terror, but Vice President Cheney's comments Tuesday – suggesting that voters had better select Bush or be subjected to another terrorist attack – were over the top.

Slips of the tongue and overstatements are inevitable when candidates spend weeks and months on the campaign trail, and Cheney may well have phrased his remarks differently if he had them to say over. But if his comments were indeed meant to stoke fear in the hearts of any voter who dare cast a ballot for John Kerry, they reflect the tone of a campaign that has its own reasons to be fearful – that voters will make their judgments based on Bush's record.

Although Cheney's spokeswoman later said the vice president's comments were taken out of context, their implication was clear. Judge for yourself:

"It's absolutely essential that eight weeks from today, on Nov. 2, we make the right choice, because if we make the wrong choice, then the danger is that we'll get hit again and we'll be hit in a way that will be devastating from the standpoint of the United States," Cheney said.

Elect Kerry, and the terrorists will attack, Cheney surely implied."
========SNIP=========================
The Real Slim Cheney is slime. What do you think of a guy that
does this crap>?

"Cheney's Insecure Past

By David J. Sirota and Jonathan Baskin, The American Prospect. Posted September 9, 2004.


The vice president desperately wants to hide his embarrassing national security record. Story Tools
EMAIL
PRINT

ALSO IN ELECTION 2004

Barnestorming
Doug Ireland

George Bush, This is Your Life
Evan Derkacz

Will the Hip Hop Generation Go Green?
Farai Chideya

A Bounce in Bush's Step?
Ruy Teixeira

Fahrenheit 9/11 is the Ultimate Republican Buzzsaw
Michael Moore


More stories by David J. Sirota
Jonathan Baskin


As George W. Bush's vice president, Dick Cheney has carefully and successfully portrayed himself as a hawkish foreign policy expert. Based exclusively on his recent public statements, one might believe Cheney has an unrivaled record supporting massive spending on defense, intelligence and counterterrorism. That image has been augmented by the vice president's attacks on Senator John Kerry for supposedly working to cut defense and block intelligence reform, for misunderstanding terrorism and for taking inconsistent positions on Iraq.

But a look more deeply at Cheney's career shows our current vice president either suffers from amnesia, self-hatred, or a little bit of both. It was Congressman Cheney, after all – not Senator Kerry – who contradicted his own party during the height of the Cold War and called for President Ronald Reagan to "take a whack" at defense spending. It was Defense Secretary Cheney – not Senator Kerry – who in 1992 blocked critical intelligence reforms and bragged to Congress about gutting defense spending.

In fact, the vice president's previous actions are remarkably consistent with behavior he now excoriates. His blustery rhetoric is designed not only to distort Kerry's record but to hide his own.

In March of this year, Cheney attacked Kerry for having "repeatedly voted against weapons systems for the military," hammering the senator for voting "against the Apache helicopter, against the Tomahawk cruise missile, against even the Bradley Fighting Vehicle." He said this record has "given us ample doubts about [Kerry's] judgment and the attitude he brings to bear on vital issues of national security."

What Cheney leaves out of his stump speeches is the ironic fact that almost all of the cuts Kerry voted for were endorsed or originally proposed by Cheney himself. At issue is not the cuts themselves, but the hypocrisy of Cheney attacking an opponent who merely followed his lead.

Cheney accuses Kerry of calling for "major reductions or outright cancellations of many of our most important weapons systems"; Bush ads attack the senator for voting "against 13 weapons systems for our troops" over 20 years. But it was Defense Secretary Cheney who gloated that he had "put an end to more than 100 systems" in less than three years. In December 1991, he bragged to the Washington Post that he was setting "an all-time record as Defense Secretary for canceling or stopping production" of weapons and equipment.

And Cheney has gotten specific. He regularly attacks Kerry's vote against the B-2 stealth bomber in October 1990. But seven months earlier, Cheney had put forth the proposal to cut the B-2 bomber program. Cheney cites Kerry's vote against the AH-64 Apache helicopter. But it was Cheney who told Congress in 1989, "I forced the Army to make choices.... I recommended that we cancel the AH-64 program two years out."

Cheney slams Kerry's vote against the F-14 aircraft in October 1990; according to the Post, Cheney "asked Congress to kill" the F-14 in 1991 and had been "skeptical" of a proposal to continue production of the planes as early as 1990. Cheney hammers Kerry for voting against the F-16 aircraft and the Trident submarine, yet Kerry was merely endorsing cancellations proposed by Cheney – who, according to The Boston Globe, had "decided the military already [had] enough" of those weapons. Cheney accuses Kerry of voting against "even the Bradley Fighting Vehicle." But in 1991 it was Cheney's Pentagon that said it wanted "to terminate such Gulf War veterans as the... Bradley Fighting Vehicle."

At one point, Cheney told the Post he had terminated "the F-14, F-15 and F-16 fighters, the A-6, A-12, AV-8B and P-3 Navy and Marine planes, and the Army's Apache helicopter and M-1A1 tank." Five of these weapons systems are listed by the Bush campaign in its attempts to chastise Kerry for his anti-defense votes. Cheney was so successful at cutting weapons that The Boston Globe worried "The Army's cupboard is left particularly bare... [it] will soon have virtually no major weapons in production."

Cheney has even gotten specific about dates, condemning Kerry for supposedly calling for defense cuts "in 1984, in the middle of the Cold War." But it was near the end of 1984, at the height of Cold War tensions, that Cheney told the Washington Post that President Reagan needed to "take a whack" at defense if he wanted to be a credible commander-in-chief. If Reagan "doesn't really cut defense," Cheney told the Post, "he becomes the No. 1 special pleader in town."

Cheney excoriates Kerry for being "deeply irresponsible" on intelligence issues. As evidence, he cites a proposal in the 1990s by Kerry and Republican Senator Arlen Specter that would have slightly reduced intelligence funding.

First and foremost, Kerry's proposal was small potatoes compared to GOP efforts to cut intelligence. Bush's own nominee to head the CIA, Representative Porter Goss, authored legislation that would have slashed 20 percent of the budget for human intelligence two years after the first World Trade Center attack."
=======SNIP====================
Will the "Real Slim Cheney" SHUT THE FUCK UP!

"Mahony Ordered to Release Files on Accused Priests

Judge rejects claim that prosecutors in sexual abuse cases were interfering with Church operations in violation of the Constitution.

By Jean Guccione
Times Staff Writer

September 8, 2004, 11:33 AM PDT

Cardinal Roger M. Mahony was ordered today to turn over documents in the secret personnel files of Roman Catholic priests accused of sexually abusing children after a judge rejected his claim that prosecutors were interfering with Roman Catholic Church operations, in violation of the U.S. Constitution.

Superior Court Judge Thomas F. Nuss ruled that disclosing internal documents to criminal investigators doesn't violate the ability of the church to freely exercise religion, nor does it illegally entangle the state in church business. Rather, the state has a compelling interest in prosecuting child molesters, he ruled.

Mahony's lawyers — who have waged a fierce, 2-year legal battle behind closed doors to keep the subpoenaed documents secret — have vowed to appeal Nuss' ruling to the U.S. Supreme Court if necessary.

Those hardball tactics were criticized this year by an independent Catholic national review board that found that Mahony's legal "argument did little to enhance the reputation of the church in the United States for transparency and cooperation."

Mahony's quest to withhold the documents is being fought on two fronts: in the criminal case, where prosecutors have charged two priests with molesting children, and in the civil arena, where lawyers for more than 500 alleged victims say those papers will prove that the church hierarchy failed to protect children from known molesters.

Prosecutors have for 27 months — through the Los Angeles County Grand Jury — sought Archdiocese of Los Angeles records regarding child sexual abuse committed by Catholic clergy.

"Our intention is to gather evidence wherever it exists," said Los Angeles County Dist. Atty. Steve Cooley, whose prosecution of a dozen priests for older crimes was blocked by the courts last year."
================SNIP=======================
Sexual abuse of children is a felony and priests who did it
should be treated as such.

"No Patriot Act Victims?
Tell It To Summer Starr!
The RNC's "Little Guantanamo"
mauinews.com
9-9-4

A young girl visiting NYC during the time of the Republican National Convention, NOT a protester, gets thrown into a makeshift GITMO!

From: Erin Starr - Makawao, Maui, Hawai'i

LETTER BY ERIN STARR

My 21-year old daughter disappeared from NYC last Tuesday afternoon when walking with friends through a park where no protest was being held -- and was held prisoner -- without being charged -- by the NYPD for three days.

The first day and night she spent in an unsafe and inhumane facility at Pier 57 ("Little Guantanamo") provided by the Republican Party. Yes, it was managed by the Republican National Committe. It was leased by the RNC to hold political dissenters who disagreed with the Bush administration. The second two days, my daughter was in a city jail in Manhattan, where her treatment improved. She practices Buddhist precepts of compassion (she told the NYPD officers that she knew they must be tired and overworked also, and she did not resist arrest). She is a graduate student in Poli Sci at the University of Hawaii and is a MortarBoard honor society/service club member. The notorious Pier 57 (owned by the HudsonRiver Trust--a city/state consortium) was dubbed "Little Guantanamo" by reporters who also got caught up in police sweeps and who said it looked like the Guantanamo Bay prison built by the USA to hold the Al Qaeda terrorist political prisoners in Cuba. Pier 57 was leased by the RNC before their convention. They arranged for the NYPD to put up the chain link holding pens with razor wire on top in the old Pier 57 warehouse that had oil, gas and asbestos dust on the floor from a previous fire. My heart was in my throat when I got a call from one of my daughter's friends on Oahu who told me she had been arrested and taken to Little Guantanamo. I looked it up on the internet and fear crept into me.

I called my daughter's cell phone over and over ("it's mom, where ARE you, call me"). She didn't answer. Only hours before, she had been calling us with joy, telling us of the peaceful protests and beautiful march. But now, nothing. I had nightmarish visions of a fire sweeping over the combustible floor with hundreds -- nearly a thousand -- trapped in the chainlink pens, razor wire on the top of the pens making escape impossible. My husband called the NYPD to ask who had issued a Certificate of Occupancy or Fire Safety Inspection Certificate and who wasmanaging Pier 57. He was given the number for the Republican National Committee. Yes. My husband and I looked at each other in silent, cold horror. In America? The Republicans have set up a private detention camp for their political prisoners that can hold 1000 under inhumane and unsafe conditions!? My husband slowly dialed that number, got the RNC, and the Republican rep who answered the phone said, in answer to my husbands' inquiries about safety: "those protesters don't deserve a Holiday Inn, and they're all criminals anyway!"

....Say what?! My daughter, who doesn't smoke or drink or do drugs and is a practicing Buddhist Vegan? A criminal? Warning signs that reporters saw posted around Pier 57 said not to enterwithout protective clothing and mask. My exhausted daughter, with hundreds of others, tried to sleep that first night ...on the chemical-covered oily, cold cement floor of these pens, without food or water, without being read her rights, without being offered a chance to post bail, without seeing a judge although the National Lawyers Guild offered to represent them pro bono, without being charged or told why she was arrested and handcuffed and taken there, without being allowed to make a call to a lawyer or friend or parent or anyone -- all cell phones were confiscated as "terrorist weapons." Her purse was taken. She had nothing but the clothes on her back. Meanwhile...ordinary criminals arrested that same day in NYC for burglary, rape and heinous crimes were processed by the courts in less than 10 hours. My daughter, who had committed no crime, was incarcerated for three days incommunicado. People suffered chemical burns, bug bites, overcrowding and medical problems because their medicine was confiscated. A pregnant woman sat crying on the floor in the oil. It wasn't until my daughter was taken out of the Republican-managed "Little Guantanamo" and placed in a cell in a Manhattan city jail that a guard kindly brought her Vegan food and gave her a blanket to lay her grime-smeared body on at night in her crowded cell. I never thought I'd be grateful to get a call from a friend saying that my daughter was in a Manhattan city jail cell, but the knowledge that she was out of that> Little Guantanamo actually gave me relief. I called Hawaii's Republican Party Headquarters, and asked them to report it to Hawaii's Governor Linda Lingle, who was at the convention in NYC and could intervene for my daughter and other UH students incarcerated illegally by her party.

The Republican rep woman who answered the phone told me "Linda knows, and you're blowing it all out of proportion." Say What!! That's MY daughter, not YOURS, sitting in that instant-conflagration-fire-trap at Pier 57! Well, thanks a BUNCH, Linda Lingle. The UH students mean that LITTLE to you??? The Republicans wanted to "teach those protesters a lesson." They wanted to terrorize my daughter. But the lesson that the hundreds and hundreds of prisoners were taught... was not the one that the Republican Party intended, I would wager. My daughter had gone to NYC to walk in the peaceful protest of 500,000 people the day before the Republican National Convention began. She was not engaged in protest at the time of her arrest. She had been walking with friends near a park. There was no protest in action when they were arrested along with tourists and city employees going to work. Anyone caught in the NYPD orange fence netting was told to sit on the ground, handcuffed, and pushed into large NYC busses. Our sweet daughter, born and brought up in a small rainforest in Hawaii, was placed in detention at Pier 57, the notorious "Little Guantanomo." I recall that when the Democrats held their convention to nominate Senator John Kerry as their candidate for President, there were only 6 people arrested, if I remember correctly. At the Republican National Convention to elect Bush as their candidate, there were thousands arrested. I suspect that Republicans might say this was a good thing. Being tough. This group-roundup tactic is called by the Republican party "preventative detention" (like the "pre-emptive war" in Iraq). It is used to terrorize those who might protest Bush's agenda when he is in town. America, wake up. Hitler told the German people that they would have to "give up a few of your rights ...temporarily...so that we can fight the enemy." That's what Ashcroft said, about the misnamed PATRIOT ACT. Wake up, America. The American flag that proudly waves by MY front gate and is on the back window of MY car...doesn't seem to be the same American flag that the Republican Party is waving.

-- Erin Starr, Makawao, Maui, Hawaii "
=========SNIP=============
JUST ONE OF MANY SUCH INCIDENTS

Check it out...lots of folks are hip to the truth !

I CANNOT STAND BILL O'REILLY. Most regular readers know that.
So, when I found this site...I said...ROCKIN'
http://www.oreilly-sucks.com/
CHECK IT!
"Poll Says Half Of NYC Think Bush Knew Of 9/11 Attacks
Half of New York State residents believe the Bush administration knew the Sept. 11 terror attacks were coming and failed to act, a poll indicated Monday.

Some 50 percent of 808 New York State poll respondents said they believed members of the Bush administration knew in advance that attacks were planned on or around September 11, 2001 and that they consciously failed to act, pollster Zogby International said Monday.

The Zogby poll indicated a third of those who believed in U.S. government complicity in the Sept. 11, 2001 attacks were registered Republicans. Over 38 percent, or more than a third of those who described themselves as very conservative supported the claim, and 47 percent of those supporting the complicity charge described themselves as born again or Evangelical Christians, Zogby International said.

The poll was conducted Aug. 24-26 and the margin of error was 3.5 percent.

The poll was released as the Republican National Convention opened in New York City, the site of the terrorist attacks that killed more 2,800 people and destroyed the World Trade Center Twin Towers three years ago. "

Why is Bush Ahead in the Polls?
I was born and raised in the Lone Star State. I recently moved from the capital, Austin, and I have always been able to associate and interact from the most backwoods Bubba to the most educated urbane University of Texas professor...have friends living in doublewide trailers and mansions.

Although my undergraduate training was in Psychology, I still cannot figure out WHY ANYONE finds that cowardly, whiney piece of human excrement, also known as King George the Crazy as "likeable".

If a Democrat had the SAME war record (if you could call it that) as President Queeg, they (Repubs) would call him a deserter and a coward. We have not ONE shred of evidence in his whole miserable life, that he has shown ONE ounce of personal courage, but, in fact, we see that there is an abundance of a record of addiction to recreational chemicals, to laziness, and that he has demonstrated cowardice time in and time out.

He was despicable when he infested our state, and is even worse as a "president".

<"What Did George W. Bush Avoid and When Did He Avoid It?
By Staff and Wire Reports
Sep 9, 2004, 05:39
Email this article
Printer friendly page



More questions arose Wednesday over President Bush's spotty military records as newly discovered memos say he was suspended from flying for the Texas Air National Guard during the Vietnam war because he failed to meet Guard standards and failed to take his annual flight physical as required.

Records also show Bush fell short of meeting his military obligations during the Vietnam War and was not disciplined despite irregular attendance at required training drills.

The suspension from slight status came as Bush was trying to arrange a transfer to non-flying status with a unit in Alabama so he could work on a political campaign there.

A memo written a year later referred to one military official "pushing to sugar coat" Bush's annual evaluation.

"On this date I ordered that 1st Lt. Bush be suspended from flight status due to failure to perform to USAF/TexANG standards and failure to meet annual physical examination ... as ordered," says an Aug. 1, 1972 memo by Lt. Col. Jerry Killian, who is now dead.

The same memo notes that Bush was trying to transfer to non-flying status out of state and recommends that the Texas unit fill his flying slot "with a more seasoned pilot from the list of qualified Vietnam pilots that have rotated."

The Vietnam-era documents add details to the bare-bones explanation of Bush's aides over the years that he was suspended simply because he decided to skip his flight physical.

The White House said in February that it had released all records of Bush's service, but one of Killian's memos stated it was "for record" and another directing Bush to take the physical exam stated that it was "for 1st Lt. George W. Bush."

"I can't explain why that wouldn't be in his record, but they were found in Jerry Killian's personal records," White House communications director Dan Bartlett told CBS's "60 Minutes II," which first obtained the memos.

Bartlett said Bush's superiors granted permission to train in Alabama in a non-flying status and that "many of the documents you have here affirm just that."

A memo dated May 19, 1972, five days after Bush was supposed to have completed his physical, summarizes a telephone discussion with Bush about how he "can get out of coming to drill from now through November." It says Bush was "told he could do ET for three months or transfer." ET referred to equivalent training, a procedure for meeting training requirements without attending regularly scheduled drills."

The guys at downhillbattle.org have done something really cool.They are organizing this Save the Betamax campaign as a national call in. If you give a damn about digital freedom for consumers , PLEASE protect your OWN personal rights and do this.
http://www.savebetamax.org/
"Why Save Betamax?
The short version: We're organizing a call-in day to Congress on September 14 to oppose new legislation that would undermine the Betamax decision (INDUCE Act). Sign up on the right.
Here's why: The Betamax VCR died more than 15 years ago, but the Supreme Court decision that made the Betamax and all other VCRs legal lived on. In Sony vs. Universal (known as the Betamax decision) the Court ruled that because VCRs have legitimate uses, the technology is legal—even if some people use it to copy movies. Of course, the movie industry was lucky it lost the case against VCRs, because home video soon became Hollywood's largest source of revenue. And the freedom to use and develop new technology that was protected by the Betamax decision set the stage for the incredible growth in computer technology we've seen in the last few decades.
Hollywood is Trying to Kill Betamax
The Betamax ruling is the only thing that protects your right to own a VCR, tape recorder, CD-burner, DVD-burner, iPod, or TiVo. It's that important. But new legislation that's being pushed through the Senate by lobbyists for the music and movie industries would override the Betamax decision and create a huge liability for any business that makes products which can copy sound or video. This legislation (formerly known as the INDUCE Act) would essentially give Hollywood veto power over a huge range of new technologies. And if they get this power, they'll definitely use it: just as they tried to stomp out the VCR in the 70's and 80's, the music and movie industries want to force all content to go through their own restricted channels.
Is Congress Insane?
You might think so at first glance. Voters, technology experts, public interest groups, and electronics manufacturers all oppose these efforts to weaken Betamax. So why is it still happening? Because the major record labels and the movie studios-- the same companies that opposed the Betamax ruling-- make huge donations to the re-election campaigns of the Senators who are sponsoring this legislation. And most Senators assume this is a non-controversial issue, off the radar of most voters. If they can please their donors without a big fuss, they will. It's bad policy, but until we start making noise, it's smart politics.
Why We Need a National Call-In Day
We need to make sure Congress hears from the public. There's been plenty of opposition on the internet to the INDUCE Act and its more recent drafts. But this general dissatisfaction hasn't quite come together into a real demonstration of how strongly people feel about protecting the Betamax decision. At Downhill Battle, we've organized people to send faxes to Congress before and there's been lots of emails flying around, but telephone calls take it to the next level. A big, one-day mobilization to swamp these Senators with phone calls could make a huge impact on the debate. If you care about keeping Betamax intact but haven't felt compelled to act before, now's the time to get involved. You can sign up on the top right of this page.
Not Convinced? Don't Take Our Word For It.
If you're ready to get involved, go sign up. If you want some more info on the Betamax ruling and what's happening in Congress, here are some really good quotes from filesharing opponents, Mr. Rogers, and Sony's own Corporate History, all of them in support of the Betamax decision: Convincing Quotes."

PLEASE DO THIS!
Archives
Monday, May 03, 2004 Tuesday, May 04, 2004 Sunday, May 09, 2004 Tuesday, May 11, 2004 Wednesday, May 12, 2004 Friday, May 14, 2004 Saturday, May 15, 2004 Sunday, May 16, 2004 Monday, May 17, 2004 Tuesday, May 18, 2004 Wednesday, May 19, 2004 Thursday, May 20, 2004 Friday, May 21, 2004 Monday, May 24, 2004 Tuesday, May 25, 2004 Wednesday, May 26, 2004 Thursday, May 27, 2004 Friday, May 28, 2004 Saturday, May 29, 2004 Sunday, May 30, 2004 Tuesday, June 01, 2004 Wednesday, June 02, 2004 Thursday, June 03, 2004 Friday, June 04, 2004 Saturday, June 05, 2004 Sunday, June 06, 2004 Monday, June 07, 2004 Tuesday, June 08, 2004 Wednesday, June 09, 2004 Thursday, June 10, 2004 Friday, June 11, 2004 Sunday, June 13, 2004 Monday, June 14, 2004 Wednesday, June 16, 2004 Thursday, June 17, 2004 Friday, June 18, 2004 Sunday, June 20, 2004 Monday, June 21, 2004 Tuesday, June 22, 2004 Wednesday, June 23, 2004 Thursday, June 24, 2004 Friday, June 25, 2004 Saturday, June 26, 2004 Sunday, June 27, 2004 Tuesday, June 29, 2004 Wednesday, June 30, 2004 Thursday, July 01, 2004 Friday, July 02, 2004 Saturday, July 03, 2004 Sunday, July 04, 2004 Monday, July 05, 2004 Tuesday, July 06, 2004 Wednesday, July 07, 2004 Thursday, July 08, 2004 Friday, July 09, 2004 Saturday, July 10, 2004 Sunday, July 11, 2004 Monday, July 12, 2004 Tuesday, July 13, 2004 Wednesday, July 14, 2004 Thursday, July 15, 2004 Friday, July 16, 2004 Saturday, July 17, 2004 Sunday, July 18, 2004 Monday, July 19, 2004 Tuesday, July 20, 2004 Wednesday, July 21, 2004 Friday, July 23, 2004 Friday, July 30, 2004 Monday, August 02, 2004 Tuesday, August 03, 2004 Wednesday, August 04, 2004 Thursday, August 05, 2004 Friday, August 06, 2004 Saturday, August 07, 2004 Sunday, August 08, 2004 Tuesday, August 10, 2004 Wednesday, August 11, 2004 Thursday, August 12, 2004 Friday, August 13, 2004 Saturday, August 14, 2004 Sunday, August 15, 2004 Monday, August 16, 2004 Tuesday, August 17, 2004 Friday, August 20, 2004 Saturday, August 21, 2004 Tuesday, August 24, 2004 Wednesday, August 25, 2004 Thursday, August 26, 2004 Friday, August 27, 2004 Sunday, August 29, 2004 Monday, August 30, 2004 Wednesday, September 01, 2004 Thursday, September 02, 2004 Friday, September 03, 2004 Saturday, September 04, 2004 Sunday, September 05, 2004 Monday, September 06, 2004 Tuesday, September 07, 2004 Wednesday, September 08, 2004 Thursday, September 09, 2004 Friday, September 10, 2004 Saturday, September 11, 2004 Sunday, September 12, 2004 Monday, September 13, 2004 Tuesday, September 14, 2004 Wednesday, September 15, 2004 Friday, September 17, 2004 Saturday, September 18, 2004 Sunday, September 19, 2004 Tuesday, September 21, 2004 Wednesday, September 22, 2004 Thursday, September 23, 2004 Friday, September 24, 2004 Saturday, September 25, 2004 Monday, September 27, 2004 Tuesday, September 28, 2004 Wednesday, September 29, 2004 Thursday, September 30, 2004 Friday, October 01, 2004 Saturday, October 02, 2004 Sunday, October 03, 2004 Monday, October 04, 2004 Tuesday, October 05, 2004 Wednesday, October 06, 2004 Thursday, October 07, 2004 Friday, October 08, 2004 Saturday, October 09, 2004 Sunday, October 10, 2004 Tuesday, October 12, 2004 Wednesday, October 13, 2004 Thursday, October 14, 2004 Friday, October 15, 2004 Saturday, October 16, 2004 Sunday, October 17, 2004 Monday, October 18, 2004 Tuesday, October 19, 2004 Wednesday, October 20, 2004 Thursday, October 21, 2004 Friday, October 22, 2004 Saturday, October 23, 2004 Sunday, October 24, 2004 Monday, October 25, 2004 Tuesday, October 26, 2004 Wednesday, October 27, 2004 Thursday, October 28, 2004 Friday, October 29, 2004 Saturday, October 30, 2004 Sunday, October 31, 2004 Monday, November 01, 2004 Tuesday, November 02, 2004 Wednesday, November 03, 2004 Thursday, November 04, 2004 Friday, November 05, 2004 Saturday, November 06, 2004 Sunday, November 07, 2004 Monday, November 08, 2004 Tuesday, November 09, 2004 Wednesday, November 10, 2004 Thursday, November 11, 2004 Friday, November 12, 2004 Saturday, November 13, 2004 Sunday, November 14, 2004 Monday, November 15, 2004 Tuesday, November 16, 2004 Wednesday, November 17, 2004 Thursday, November 18, 2004 Friday, November 19, 2004 Saturday, November 20, 2004 Sunday, November 21, 2004 Monday, November 22, 2004 Thursday, November 25, 2004 Friday, November 26, 2004 Saturday, November 27, 2004 Sunday, November 28, 2004 Tuesday, November 30, 2004 Wednesday, December 01, 2004 Thursday, December 02, 2004 Friday, December 03, 2004 Saturday, December 04, 2004 Tuesday, December 07, 2004 Wednesday, December 08, 2004 Thursday, December 09, 2004 Friday, December 10, 2004 Saturday, December 11, 2004 Sunday, December 12, 2004 Monday, December 13, 2004 Tuesday, December 14, 2004 Wednesday, December 15, 2004 Thursday, December 16, 2004 Friday, December 17, 2004 Sunday, December 19, 2004 Monday, December 20, 2004 Friday, December 24, 2004 Saturday, December 25, 2004 Sunday, December 26, 2004 Wednesday, December 29, 2004 Thursday, December 30, 2004 Friday, December 31, 2004 Monday, January 03, 2005 Wednesday, January 05, 2005 Thursday, January 06, 2005 Saturday, January 08, 2005 Sunday, January 09, 2005 Tuesday, January 11, 2005 Wednesday, January 12, 2005 Thursday, January 13, 2005 Saturday, January 15, 2005 Wednesday, January 19, 2005 Friday, January 21, 2005 Saturday, January 22, 2005 Sunday, January 23, 2005 Monday, January 24, 2005 Wednesday, January 26, 2005 Thursday, January 27, 2005 Friday, January 28, 2005 Saturday, January 29, 2005 Monday, January 31, 2005 Thursday, February 03, 2005 Friday, February 04, 2005 Saturday, February 05, 2005 Sunday, February 06, 2005 Monday, February 07, 2005 Tuesday, February 08, 2005 Wednesday, February 09, 2005 Thursday, February 10, 2005 Friday, February 11, 2005 Saturday, February 12, 2005 Sunday, February 13, 2005 Tuesday, February 15, 2005 Thursday, February 17, 2005 Saturday, February 19, 2005 Sunday, February 20, 2005 Wednesday, February 23, 2005 Saturday, February 26, 2005 Sunday, February 27, 2005 Monday, February 28, 2005 Wednesday, March 02, 2005 Thursday, March 03, 2005 Sunday, March 06, 2005 Tuesday, March 08, 2005 Wednesday, March 09, 2005 Thursday, March 10, 2005 Friday, March 11, 2005 Saturday, March 12, 2005 Sunday, March 13, 2005 Monday, March 14, 2005 Tuesday, March 15, 2005 Wednesday, March 16, 2005 Thursday, March 17, 2005 Friday, March 18, 2005 Saturday, March 19, 2005 Thursday, March 24, 2005 Friday, March 25, 2005 Saturday, March 26, 2005 Sunday, March 27, 2005 Wednesday, March 30, 2005 Thursday, March 31, 2005 Friday, April 01, 2005 Saturday, April 02, 2005 Sunday, April 03, 2005 Wednesday, April 06, 2005 Thursday, April 07, 2005 Saturday, April 09, 2005 Sunday, April 10, 2005 Monday, April 11, 2005 Thursday, April 14, 2005 Saturday, April 16, 2005 Sunday, April 17, 2005 Monday, April 18, 2005 Wednesday, April 20, 2005 Thursday, April 21, 2005 Friday, April 22, 2005 Saturday, April 23, 2005 Sunday, April 24, 2005 Tuesday, April 26, 2005 Friday, April 29, 2005 Saturday, April 30, 2005 Sunday, May 01, 2005 Monday, May 02, 2005 Tuesday, May 03, 2005 Wednesday, May 04, 2005 Thursday, May 05, 2005 Friday, May 06, 2005 Sunday, May 08, 2005 Wednesday, May 11, 2005 Thursday, May 12, 2005 Friday, May 13, 2005 Sunday, May 15, 2005 Monday, May 16, 2005 Wednesday, May 18, 2005 Thursday, May 19, 2005 Friday, May 20, 2005 Saturday, May 21, 2005 Sunday, May 22, 2005 Monday, May 23, 2005 Tuesday, May 24, 2005 Wednesday, May 25, 2005 Thursday, May 26, 2005 Friday, May 27, 2005 Saturday, May 28, 2005 Sunday, May 29, 2005 Monday, May 30, 2005 Tuesday, May 31, 2005 Wednesday, June 01, 2005 Thursday, June 02, 2005 Friday, June 03, 2005 Saturday, June 04, 2005 Sunday, June 05, 2005 Monday, June 06, 2005 Tuesday, June 07, 2005 Wednesday, June 08, 2005 Thursday, June 09, 2005 Friday, June 10, 2005 Sunday, June 12, 2005 Tuesday, June 14, 2005 Thursday, June 16, 2005 Friday, June 17, 2005 Saturday, June 18, 2005 Sunday, June 19, 2005 Monday, June 20, 2005 Tuesday, June 21, 2005 Thursday, June 23, 2005 Saturday, June 25, 2005 Sunday, June 26, 2005 Tuesday, June 28, 2005 Wednesday, June 29, 2005 Thursday, June 30, 2005 Friday, July 01, 2005 Saturday, July 02, 2005 Monday, July 04, 2005 Wednesday, July 06, 2005 Thursday, July 07, 2005 Saturday, July 09, 2005 Sunday, July 10, 2005 Friday, July 15, 2005 Sunday, July 17, 2005 Tuesday, July 19, 2005 Wednesday, July 20, 2005 Thursday, July 21, 2005 Saturday, July 23, 2005 Sunday, July 24, 2005 Tuesday, August 02, 2005 Thursday, August 04, 2005 Friday, August 05, 2005 Saturday, August 13, 2005 Wednesday, August 24, 2005 Friday, August 26, 2005 Saturday, August 27, 2005 Saturday, September 03, 2005 Wednesday, September 07, 2005 Thursday, September 08, 2005 Saturday, September 24, 2005 Wednesday, September 28, 2005 Wednesday, October 19, 2005 Thursday, October 20, 2005 Friday, October 21, 2005 Sunday, October 23, 2005 Wednesday, November 02, 2005 Monday, November 21, 2005 Wednesday, November 23, 2005 Friday, December 02, 2005 Saturday, December 10, 2005 Saturday, December 17, 2005 Sunday, December 18, 2005 Monday, December 19, 2005 Wednesday, December 21, 2005 Wednesday, January 04, 2006 Friday, January 06, 2006 Monday, January 09, 2006 Monday, January 16, 2006 Tuesday, January 17, 2006 Friday, January 20, 2006 Sunday, January 22, 2006 Saturday, January 28, 2006 Tuesday, January 31, 2006 Wednesday, February 01, 2006 Thursday, February 02, 2006 Wednesday, February 08, 2006 Thursday, February 09, 2006 Friday, February 10, 2006 Saturday, February 11, 2006 Sunday, February 12, 2006 Monday, February 13, 2006 Tuesday, February 14, 2006 Wednesday, February 15, 2006 Thursday, February 16, 2006 Saturday, February 18, 2006 Monday, February 20, 2006 Wednesday, February 22, 2006 Thursday, February 23, 2006 Sunday, March 05, 2006 Tuesday, March 07, 2006 Friday, March 24, 2006 Saturday, March 25, 2006 Wednesday, April 05, 2006 Thursday, April 06, 2006 Friday, April 07, 2006 Saturday, April 08, 2006 Tuesday, April 11, 2006 Monday, April 17, 2006 Tuesday, April 25, 2006 Thursday, April 27, 2006 Tuesday, May 09, 2006 Friday, May 12, 2006 Saturday, May 13, 2006 Sunday, May 14, 2006 Monday, May 15, 2006 Tuesday, May 16, 2006 Thursday, May 18, 2006 Friday, May 26, 2006 Sunday, May 28, 2006 Monday, May 29, 2006 Wednesday, May 31, 2006 Thursday, June 01, 2006 Sunday, June 04, 2006 Monday, June 05, 2006 Friday, June 09, 2006 Saturday, June 10, 2006 Sunday, June 11, 2006 Friday, June 16, 2006 Monday, June 19, 2006 Friday, June 23, 2006 Sunday, June 25, 2006 Tuesday, June 27, 2006 Wednesday, June 28, 2006 Friday, June 30, 2006 Sunday, July 09, 2006 Thursday, July 13, 2006 Friday, July 14, 2006 Saturday, July 15, 2006 Monday, July 17, 2006 Tuesday, July 18, 2006 Wednesday, July 19, 2006 Tuesday, July 25, 2006 Wednesday, July 26, 2006 Friday, July 28, 2006 Sunday, July 30, 2006 Monday, July 31, 2006 Thursday, August 03, 2006 Friday, August 04, 2006 Sunday, August 06, 2006 Monday, August 07, 2006 Wednesday, August 09, 2006 Thursday, August 10, 2006 Sunday, August 13, 2006 Tuesday, August 15, 2006 Thursday, August 17, 2006 Friday, August 18, 2006 Wednesday, September 06, 2006 Friday, September 08, 2006 Monday, September 11, 2006 Wednesday, September 13, 2006 Thursday, September 14, 2006 Friday, September 22, 2006 Saturday, September 23, 2006 Sunday, October 01, 2006 Tuesday, October 03, 2006 Monday, October 30, 2006 Monday, November 06, 2006 Tuesday, November 07, 2006 Sunday, November 12, 2006 Tuesday, November 21, 2006 Wednesday, November 22, 2006 Thursday, November 23, 2006 Friday, December 01, 2006 Monday, December 04, 2006 Tuesday, December 05, 2006 Thursday, December 14, 2006 Wednesday, December 20, 2006 Thursday, December 21, 2006 Friday, December 29, 2006 Wednesday, January 10, 2007 Thursday, January 11, 2007 Saturday, January 13, 2007 Monday, January 15, 2007 Wednesday, January 17, 2007 Saturday, January 20, 2007 Tuesday, January 23, 2007 Tuesday, February 20, 2007 Saturday, February 24, 2007 Sunday, February 25, 2007 Friday, March 23, 2007 Wednesday, April 04, 2007 Tuesday, April 10, 2007 Thursday, April 12, 2007 Friday, April 13, 2007 Thursday, April 19, 2007 Friday, April 20, 2007 Tuesday, April 24, 2007 Tuesday, May 08, 2007 Thursday, May 10, 2007 Friday, May 11, 2007 Monday, May 14, 2007 Tuesday, May 15, 2007 Sunday, May 20, 2007 Monday, May 21, 2007 Tuesday, May 22, 2007 Wednesday, May 23, 2007 Thursday, May 24, 2007 Sunday, May 27, 2007 Wednesday, May 30, 2007 Thursday, May 31, 2007 Friday, June 01, 2007 Monday, June 04, 2007 Wednesday, June 06, 2007 Saturday, June 09, 2007 Sunday, June 10, 2007 Monday, June 11, 2007 Friday, June 15, 2007 Tuesday, June 19, 2007 Tuesday, June 26, 2007 Wednesday, June 27, 2007 Thursday, June 28, 2007 Saturday, June 30, 2007 Monday, July 02, 2007 Tuesday, July 03, 2007 Friday, July 06, 2007 Tuesday, July 10, 2007 Friday, July 13, 2007 Tuesday, July 24, 2007 Saturday, July 28, 2007 Sunday, July 29, 2007 Monday, August 13, 2007 Sunday, August 19, 2007 Saturday, August 25, 2007 Monday, August 27, 2007 Wednesday, August 29, 2007 Friday, August 31, 2007 Friday, September 07, 2007 Wednesday, September 12, 2007 Wednesday, September 19, 2007 Friday, September 21, 2007 Friday, September 28, 2007 Tuesday, October 02, 2007 Thursday, October 11, 2007 Saturday, October 27, 2007 Thursday, November 01, 2007 Saturday, November 03, 2007 Monday, November 05, 2007 Wednesday, November 28, 2007 Tuesday, December 04, 2007 Tuesday, December 11, 2007 Friday, December 14, 2007 Friday, December 21, 2007 Tuesday, December 25, 2007 Saturday, December 29, 2007 Monday, January 07, 2008 Thursday, January 10, 2008 Saturday, January 12, 2008 Sunday, January 13, 2008 Tuesday, January 15, 2008 Friday, January 18, 2008 Saturday, January 19, 2008 Friday, January 25, 2008 Sunday, January 27, 2008 Monday, January 28, 2008 Tuesday, January 29, 2008 Sunday, February 03, 2008 Wednesday, February 06, 2008 Friday, February 08, 2008 Sunday, February 10, 2008 Monday, February 11, 2008 Tuesday, February 12, 2008 Monday, February 25, 2008 Tuesday, February 26, 2008 Monday, March 03, 2008 Tuesday, March 04, 2008 Saturday, March 22, 2008 Saturday, April 19, 2008 Wednesday, April 23, 2008 Saturday, April 26, 2008 Wednesday, April 30, 2008 Monday, May 05, 2008 Tuesday, May 13, 2008 Wednesday, May 14, 2008 Saturday, May 17, 2008 Tuesday, May 20, 2008 Saturday, May 24, 2008 Sunday, May 25, 2008 Thursday, June 12, 2008 Tuesday, June 17, 2008 Saturday, July 05, 2008 Tuesday, July 08, 2008 Monday, August 04, 2008 Thursday, August 28, 2008 Thursday, September 11, 2008 Saturday, September 20, 2008 Monday, September 22, 2008 Tuesday, September 23, 2008 Wednesday, September 24, 2008 Friday, September 26, 2008 Monday, September 29, 2008 Saturday, October 04, 2008 Wednesday, October 08, 2008 Thursday, October 09, 2008 Sunday, October 12, 2008 Wednesday, October 15, 2008 Wednesday, October 22, 2008 Thursday, October 23, 2008 Friday, October 24, 2008 Tuesday, October 28, 2008 Wednesday, October 29, 2008 Monday, November 03, 2008 Tuesday, November 04, 2008 Thursday, November 06, 2008 Saturday, November 08, 2008 Monday, November 10, 2008 Wednesday, November 19, 2008 Thursday, December 18, 2008 Monday, December 22, 2008 Sunday, January 11, 2009 Thursday, January 22, 2009 Monday, January 26, 2009 Thursday, February 19, 2009 Tuesday, February 24, 2009 Friday, February 27, 2009 Monday, March 02, 2009 Thursday, March 05, 2009 Wednesday, March 11, 2009 Thursday, March 12, 2009 Friday, March 13, 2009 Thursday, March 19, 2009 Monday, March 23, 2009 Friday, March 27, 2009 Saturday, March 28, 2009 Sunday, March 29, 2009 Thursday, April 02, 2009 Tuesday, April 07, 2009 Tuesday, April 14, 2009 Tuesday, April 21, 2009 Thursday, April 23, 2009 Saturday, April 25, 2009 Sunday, May 03, 2009 Wednesday, May 06, 2009 Tuesday, May 12, 2009 Wednesday, May 13, 2009 Thursday, May 14, 2009 Sunday, May 17, 2009 Tuesday, May 26, 2009 Wednesday, June 03, 2009 Thursday, June 04, 2009 Tuesday, June 09, 2009 Friday, June 12, 2009 Saturday, June 13, 2009 Sunday, June 14, 2009 Monday, June 22, 2009 Thursday, June 25, 2009 Saturday, July 11, 2009 Tuesday, July 14, 2009 Friday, July 24, 2009 Tuesday, August 18, 2009 Wednesday, August 19, 2009 Friday, August 21, 2009 Monday, August 24, 2009 Thursday, September 03, 2009 Wednesday, September 09, 2009 Thursday, September 10, 2009 Sunday, September 13, 2009 Monday, September 14, 2009 Tuesday, September 15, 2009 Wednesday, September 23, 2009 Friday, September 25, 2009 Sunday, September 27, 2009 Tuesday, September 29, 2009 Monday, November 02, 2009 Tuesday, November 10, 2009 Thursday, November 12, 2009 Tuesday, November 24, 2009 Thursday, February 25, 2010 Thursday, March 04, 2010 Wednesday, March 17, 2010 Tuesday, March 23, 2010 Friday, April 09, 2010 Friday, April 16, 2010 Wednesday, April 21, 2010 Thursday, April 22, 2010 Friday, April 23, 2010 Thursday, April 29, 2010 Sunday, May 02, 2010 Friday, May 07, 2010 Sunday, May 09, 2010 Monday, May 10, 2010 Tuesday, May 11, 2010 Tuesday, June 15, 2010