Copyright Notice
- All original comments are © Copyright 2004 by CodeWarrior. All rights are reserved. All quoted material unless in public domain, are the copyrighted works of the respective copyright holders, and all referenced trademarks are respectively owned by the relevant trademark holder. No attempt nor intention is made by this author to dilute any trademark or infringe any copyrighted material. All materials used on this page not copyrighted by CodeWarrior, are held to be used for non-commercial , personal, fair use purposes. All declaratoy statements not manifestly,contextually or perceptually, intended to be sarcastic, ironic, or parody in nature, are asserted to be true and correct by the author of this blog, as far as could be determined given the information available to the author at the time the post was written. Unauthorized reproduction of material on this page is prohibited, unless such limited reproduction falls under fair use, and such use is authorized if proper attribution of the source of the material, and author is credited in all instances of its usage.
SEARCH THIS SITE USING KEYWORDS
Powered by:

CodeWarriorZ BlueZ
CodeWarriorz Thoughts
Day to day musings of free speech activist CodeWarrior.
CHECK OUT THE WEBSITE OF MY PAL SHMOO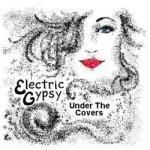 Saturday, September 11, 2004
Uh Oh....is this a "Here we go again"?

Weapons of Mass Destruction Hunt Continues toward Iran.

Remember, to the Bush's, Iraq and Iran differ only with the final letter.

"The official said US Under Secretary of State for arms control and international security John Bolton was now talking in Geneva with European diplomats "about a trigger mechanism" to effectively set a deadline for Iran ahead of the following IAEA board meeting in November.

The trigger could be "to require that Iran suspend immediately and fully all uranium enrichment-related work" or "for Iran to grant complete, immediate, unrestricted access to whatever locations the IAEA deems necessary" or for Iran to provide by a certain date, such as October 31, "full information on all imported materials and components relevant to the P1 and P2 centrifuge program," the official said.

Uranium can be enriched through centrifuges into a highly refined form that can be used as fuel for civilian reactors or to make an atomic bomb.

Europe's three main countries -- Britain, France and Germany -- are against taking Iran to the Security Council as they stress cooperating with Tehran to get it to come clean about its program.

But diplomats said the three countries were now backing the US call for Iran to fully suspend enrichment, including the first step of converting mineral uranium yellowcake into the gas that is the feedstock for making the enriched uranium that can be used in bombs. "

-SNIP-------------
I guess it's time to fire up the Shock and Awe planes again...

King George the Crazy is the "war president" after all, meaning that's what he wants to do.

"Canadian Dollar Falls as Economy Has Unexpected Loss of Jobs
Sept. 10 (Bloomberg) -- Canada's dollar fell against the U.S. dollar after a report showed the economy unexpectedly lost jobs in August, dimming speculation of a central bank rate increase next month. "
===SNIP=======
Hmmmmmmmmm

International markets show economic problems as well as the USA, despite the Big Lie tactic of the Bush Administration that promotes the notion that our economy is just great....
----SNIP---------
"Canadian Bonds Rise as Exports Decline and Economy Loses Jobs
Sept. 10 (Bloomberg) -- Canadian government bonds rose after reports showing the first export decline in six months and an unexpected loss of jobs dimmed the prospect the Bank of Canada will lift its target interest rate next month. "

You won't hear these folks' statement on CNN television.

But, it's VERY important, so here it is....
"Three Years Later:
Peaceful Tomorrows 9/11/04 Statement

Nearly three years ago, September 11th Families for Peaceful Tomorrows was born out of a shared belief that America's military response to the 9/11 attacks which took our loved ones' lives would result in the deaths of countless innocent civilians and increase recruitment for terrorist causes, making the United States, and the world, less safe and less free for generations to come.

Today, as we commemorate September 11, 2004, we find that our worst fears have been realized. The terrorism of September 11th has been neither neutralized, nor ended, by the terrorism of war.

Since our bombing and military action in Afghanistan, resulting in the deaths of more than 130 American troops and an estimated 4,000 civilians – and compounded by our failure to rebuild that broken nation--we have seen the return of Taliban warlords, the departure of relief agencies, and the continuing deaths of American service people and innocent civilians. Afghan President Hamid Karzai has acknowledged that he is seeking the support of former Taliban officials in an effort to stabilize the political process. Osama bin Laden remains at large, and al-Qaeda remains a potent terrorist force, as evidenced by the March 11 train bombings in Madrid, Spain.

Our illegal, immoral and unjustified invasion of Iraq, a nation that had nothing to do with the September 11th attacks, has cost the lives of 1,000 American troops and an estimated 12,000 Iraqi civilians, while leaving tens of thousands of others physically and emotionally traumatized. Today, our continuing occupation, our failure to provide basic services like electricity and water, and our torture of prisoners at Abu Ghraib has turned Iraq into a focus of anti-American sentiment where a new generation of terrorists is being recruited from around the world.

In Guantanamo, approximately 600 detainees from 40 countries remain incarcerated without charge and without access to lawyers. Those who have been returned to their home countries attest to conditions that violate the Geneva Conventions and our own democratic principles. In America, the USA Patriot Act gives government free reign to surveil law-abiding citizens. Restrictions on peaceful protest mock our Constitutional guarantees of freedom of speech and assembly. Meanwhile, bias crimes and discrimination continue to cast a shadow over our nation.

That all of this has been done in the names of our loved ones who died on September 11th makes the suffering of their innocent counterparts around the world even harder to take. When actions that are making the world less secure are carried out in the name of US security, we must reconsider the true sources of the security, freedom, and respect we once commanded around the globe.

Is the source of our security and freedom the exercise of overwhelming military power? Have we found security and freedom by dividing the world into "us and them," and labeling entire nations "evil"? Three years ago, the French declared, "We are all Americans," and Iranians held spontaneous candlelight vigils for our dead. Today, American prestige is at an all-time low. Friend and foe alike tremble at the sense of exceptionalism that drives America to conduct pre-emptive war.

And what example have we set by our use of violence as a tool for addressing complex grievances? In the past week, heartbreaking pictures of children abducted and killed in Russia remind us that terrorism against civilian populations, which did not begin on September 11th, has not abated as a result of our actions since then. In Iraq, abductions of more than 40 civilians from nations including Japan, Jordan, Italy, China, Ukraine, South Korea, Egypt, Nepal, India, Kenya, the Philippines, Bulgaria and our own have escalated the level of human suffering.

On September 11th, 2002, we urged America to participate fully in the global community, by honoring international treaties, endorsing and participating in the International Criminal Court, following the United Nations charter, and agreeing in word and action to the precepts of international law. Today, we redouble our call for America to return to full membership in the community of nations.

We call for an end to war as our nation's one blunt instrument of foreign policy in our increasingly complex world. We recognize that our freedoms and security derive not from politicians or the Pentagon, but from our Constitution, and call on all Americans to rise in its defense against the triple threats of fear, lies and ignorance.

Finally, we draw hope from those around the globe whose historical experiences of terrorism and war have brought them not to a place of vengeance, but to a commitment to creating a peaceful world. They include victims of the violence in Israel and Palestine; families of victims of the Bali nightclub bombing; family members of those killed in Oklahoma City; atomic bomb survivors from Hiroshima and Nagasaki; those who survived the bombing of Guernica, Spain and Dresden, Germany; those affected by terrorism in Kenya; Cambodia; Chechnya; South Africa; Northern Ireland; Bosnia; Sri Lanka and elsewhere. Through their witness and their efforts towards reconciliation, they have demonstrated that peace begins in the heart of every individual, and that people united have an unparalleled power to change the world.

Every day, we choose to create the world we want to live in, through our words and through our actions. Today, we reach out to others around the world who recognize that war is not the answer. Today, three years after September 11th, we continue to choose peace.

--September 11th Families for Peaceful Tomorrows"
====SNIP========

AMEN

*Ed. Note - I wrote my SHOCK and AWE article BEFORE seeing this article
at CapitolHillBlue.com. Many people are making the Hitler/Bush comparisons, and rightly so.
====================SNIP=======================
"Campaign 2004: Striving for a New Low?
By JOHN WHITESIDES
Sep 11, 2004, 06:13
Email this article
Printer friendly page



With the race tight and passions high, the battle between President Bush and Democratic rival John Kerry has veered into sharp personal attacks in vivid language rarely heard in television-age campaigns.
The sinking level of presidential campaign discourse has careened from a warning that voting the wrong way could fuel terrorist attacks, to talk of "idiots," "brownshirts" and "the coalition of the wild-eyed."

For the discerning voter, the campaign has been more like a Tom and Jerry cartoon than a Lincoln-Douglas debate.

"In some countries they use guns for this sort of thing," Democratic consultant Dane Strother said.

"In each election cycle everything gets ratcheted up -- the amount of money, the intensity, the ground troops, the language -- and it's no different this year," Strother said. "It's much more emotional, much more gut driven than in the past."

The intensity hit a new level this week when Vice President Dick Cheney warned voters that a wrong choice in November would leave them more likely to face another attack like that of Sept. 11, 2001.

Cheney clarified the comment on Friday. He said he meant the election of Kerry could bring the return of a passive "pre-9/11 mindset," but Democrats already had condemned the comments as "scare tactics" and "un-American."

Earlier this year, a New York fund-raising concert attended by Kerry featured entertainers who called Bush "a cheap thug," a "killer," and "a liar," while a Republican Web ad mixed clips of German dictator Adolf Hitler with those of Kerry and other Democrats in what it termed "the coalition of the wild-eyed."

The Hitler clips were taken from an earlier Web ad submitted for a Internet contest run by the anti-Bush group MoveOn.org."

Copyright © 2004 by CodeWarriorz Thoughts. All Rights Reserved.
We saw the way this administration decided to conduct the opening phase of the Iraq
War. I've often spoken of the various Naziesque tactics and mindset of the Bush administration, such as use of "Homeland" with a capital H, as a modern day version of "Der Faterland", and use of the BIG LIE of Goebbels, in terms of the Bush Administration saying the economy is doing great, when the average working man or woman on the street will be quick to say otherwise based on their experience of day to day living.
Well, for any student of World War II, the "SHOCK and AWE" of the Iraq War is not new, it's just the Lightning War or BLITZKRIEG of the Nazis, renamed.
Well, it seems the Bush strategists such as Karl Rove, appear to be extending their SHOCK and AWE to the way they are conducted both their re-election campaign, and the presumptively, their second bite at the apple pie of America's future.
From the "Swiftboat Vets" attack on John Kerry, to the fearmongering of the Real Slim Cheney's implication that a vote for Kerry is a vote for being attacked by terrorists again, it is a "balls to the wall", "lie 'em if you got 'em" assault on the truth.
The fearmongering of Cheney, Rove, et al, is exactly translateable to the fearmongering a painter and Corporal from Austria did (lest we forget, we have another Austrian whose first name begins with "A" in power in California) before his rise to power, and during his reign as dictator of Germany, namely Adolf Hitler.
For those of us who HAVE studied history, we can look at the men surrounding Adolf Hitler, and see comparisons with those surrounding our current dictat....er, "President". Dr. Josef Goebbels, Ernst Roehm , Adolf Himmler , Hermann
Wilhelm Goering ,Heinrich Himmler, Martin Bohrman, et al, have modern day counterparts, if not on a one to one correspondence, at least, functionaries who undertake similar duties.
SHOCK and AWE , yes. I am SHOCKED that veterans like Kerry and Max Cleland, have been attacked by the rabid Republican rats, trying to gnaw away at the honor that is due these men for their service to our country.
I am AWED by the stupifying support that the polls are showing for King George the Cowardly.
I watched today as he READ his 9/11 memorial speech. He read the speech with all the passion of what must have been his reading of MY PET GOAT when he sat there like a doofus, inactive for seven minutes ("collecting his thoughts" per Mr. Bush) while people were jumping from the Twin Towers to their death, and while people were being burned alive.
I confess I feel SHOCK and AWE at my fellow citizens who seem o.k. with 200 billion dollars being poured down the drain on this fiasco in Iraq, while 45 million in the US are without health insurance, while thousands lose their jobs every day, and while there are American families who are homeless, hungry , and desperate right now.
The Preamble to the Constitution makes it very clear that the Welfare of our citizens is to be a priority. There is nothing there that says our country has ANY duty to ANY OTHER COUNTRY.
Let's read what it says :
"We the People of the United States, in Order to form a more perfect Union, establish Justice, insure domestic Tranquility, provide for the common defence, promote the general Welfare, and secure the Blessings of Liberty to ourselves and our Posterity, do ordain and establish this Constitution for the United States of America."
"Promote the general Welfare" does NOT mean to engage in nation building and lavishing billions on foreign countries while our own citizens go homeless, jobless, and starving here at home.
What part of the mission statement for this country does the President NOT understand?
I've had it up to here with this "President", selected by the Supreme Court, but who LOST the popular vote. The vox populi spoke loud and clear in its popular vote for Gore, for the "NOT BUSH" side.
SHOCK and AWE...SICKENING and AWFUL!
~CodeWarriorz Thoughts
Archives
Monday, May 03, 2004 Tuesday, May 04, 2004 Sunday, May 09, 2004 Tuesday, May 11, 2004 Wednesday, May 12, 2004 Friday, May 14, 2004 Saturday, May 15, 2004 Sunday, May 16, 2004 Monday, May 17, 2004 Tuesday, May 18, 2004 Wednesday, May 19, 2004 Thursday, May 20, 2004 Friday, May 21, 2004 Monday, May 24, 2004 Tuesday, May 25, 2004 Wednesday, May 26, 2004 Thursday, May 27, 2004 Friday, May 28, 2004 Saturday, May 29, 2004 Sunday, May 30, 2004 Tuesday, June 01, 2004 Wednesday, June 02, 2004 Thursday, June 03, 2004 Friday, June 04, 2004 Saturday, June 05, 2004 Sunday, June 06, 2004 Monday, June 07, 2004 Tuesday, June 08, 2004 Wednesday, June 09, 2004 Thursday, June 10, 2004 Friday, June 11, 2004 Sunday, June 13, 2004 Monday, June 14, 2004 Wednesday, June 16, 2004 Thursday, June 17, 2004 Friday, June 18, 2004 Sunday, June 20, 2004 Monday, June 21, 2004 Tuesday, June 22, 2004 Wednesday, June 23, 2004 Thursday, June 24, 2004 Friday, June 25, 2004 Saturday, June 26, 2004 Sunday, June 27, 2004 Tuesday, June 29, 2004 Wednesday, June 30, 2004 Thursday, July 01, 2004 Friday, July 02, 2004 Saturday, July 03, 2004 Sunday, July 04, 2004 Monday, July 05, 2004 Tuesday, July 06, 2004 Wednesday, July 07, 2004 Thursday, July 08, 2004 Friday, July 09, 2004 Saturday, July 10, 2004 Sunday, July 11, 2004 Monday, July 12, 2004 Tuesday, July 13, 2004 Wednesday, July 14, 2004 Thursday, July 15, 2004 Friday, July 16, 2004 Saturday, July 17, 2004 Sunday, July 18, 2004 Monday, July 19, 2004 Tuesday, July 20, 2004 Wednesday, July 21, 2004 Friday, July 23, 2004 Friday, July 30, 2004 Monday, August 02, 2004 Tuesday, August 03, 2004 Wednesday, August 04, 2004 Thursday, August 05, 2004 Friday, August 06, 2004 Saturday, August 07, 2004 Sunday, August 08, 2004 Tuesday, August 10, 2004 Wednesday, August 11, 2004 Thursday, August 12, 2004 Friday, August 13, 2004 Saturday, August 14, 2004 Sunday, August 15, 2004 Monday, August 16, 2004 Tuesday, August 17, 2004 Friday, August 20, 2004 Saturday, August 21, 2004 Tuesday, August 24, 2004 Wednesday, August 25, 2004 Thursday, August 26, 2004 Friday, August 27, 2004 Sunday, August 29, 2004 Monday, August 30, 2004 Wednesday, September 01, 2004 Thursday, September 02, 2004 Friday, September 03, 2004 Saturday, September 04, 2004 Sunday, September 05, 2004 Monday, September 06, 2004 Tuesday, September 07, 2004 Wednesday, September 08, 2004 Thursday, September 09, 2004 Friday, September 10, 2004 Saturday, September 11, 2004 Sunday, September 12, 2004 Monday, September 13, 2004 Tuesday, September 14, 2004 Wednesday, September 15, 2004 Friday, September 17, 2004 Saturday, September 18, 2004 Sunday, September 19, 2004 Tuesday, September 21, 2004 Wednesday, September 22, 2004 Thursday, September 23, 2004 Friday, September 24, 2004 Saturday, September 25, 2004 Monday, September 27, 2004 Tuesday, September 28, 2004 Wednesday, September 29, 2004 Thursday, September 30, 2004 Friday, October 01, 2004 Saturday, October 02, 2004 Sunday, October 03, 2004 Monday, October 04, 2004 Tuesday, October 05, 2004 Wednesday, October 06, 2004 Thursday, October 07, 2004 Friday, October 08, 2004 Saturday, October 09, 2004 Sunday, October 10, 2004 Tuesday, October 12, 2004 Wednesday, October 13, 2004 Thursday, October 14, 2004 Friday, October 15, 2004 Saturday, October 16, 2004 Sunday, October 17, 2004 Monday, October 18, 2004 Tuesday, October 19, 2004 Wednesday, October 20, 2004 Thursday, October 21, 2004 Friday, October 22, 2004 Saturday, October 23, 2004 Sunday, October 24, 2004 Monday, October 25, 2004 Tuesday, October 26, 2004 Wednesday, October 27, 2004 Thursday, October 28, 2004 Friday, October 29, 2004 Saturday, October 30, 2004 Sunday, October 31, 2004 Monday, November 01, 2004 Tuesday, November 02, 2004 Wednesday, November 03, 2004 Thursday, November 04, 2004 Friday, November 05, 2004 Saturday, November 06, 2004 Sunday, November 07, 2004 Monday, November 08, 2004 Tuesday, November 09, 2004 Wednesday, November 10, 2004 Thursday, November 11, 2004 Friday, November 12, 2004 Saturday, November 13, 2004 Sunday, November 14, 2004 Monday, November 15, 2004 Tuesday, November 16, 2004 Wednesday, November 17, 2004 Thursday, November 18, 2004 Friday, November 19, 2004 Saturday, November 20, 2004 Sunday, November 21, 2004 Monday, November 22, 2004 Thursday, November 25, 2004 Friday, November 26, 2004 Saturday, November 27, 2004 Sunday, November 28, 2004 Tuesday, November 30, 2004 Wednesday, December 01, 2004 Thursday, December 02, 2004 Friday, December 03, 2004 Saturday, December 04, 2004 Tuesday, December 07, 2004 Wednesday, December 08, 2004 Thursday, December 09, 2004 Friday, December 10, 2004 Saturday, December 11, 2004 Sunday, December 12, 2004 Monday, December 13, 2004 Tuesday, December 14, 2004 Wednesday, December 15, 2004 Thursday, December 16, 2004 Friday, December 17, 2004 Sunday, December 19, 2004 Monday, December 20, 2004 Friday, December 24, 2004 Saturday, December 25, 2004 Sunday, December 26, 2004 Wednesday, December 29, 2004 Thursday, December 30, 2004 Friday, December 31, 2004 Monday, January 03, 2005 Wednesday, January 05, 2005 Thursday, January 06, 2005 Saturday, January 08, 2005 Sunday, January 09, 2005 Tuesday, January 11, 2005 Wednesday, January 12, 2005 Thursday, January 13, 2005 Saturday, January 15, 2005 Wednesday, January 19, 2005 Friday, January 21, 2005 Saturday, January 22, 2005 Sunday, January 23, 2005 Monday, January 24, 2005 Wednesday, January 26, 2005 Thursday, January 27, 2005 Friday, January 28, 2005 Saturday, January 29, 2005 Monday, January 31, 2005 Thursday, February 03, 2005 Friday, February 04, 2005 Saturday, February 05, 2005 Sunday, February 06, 2005 Monday, February 07, 2005 Tuesday, February 08, 2005 Wednesday, February 09, 2005 Thursday, February 10, 2005 Friday, February 11, 2005 Saturday, February 12, 2005 Sunday, February 13, 2005 Tuesday, February 15, 2005 Thursday, February 17, 2005 Saturday, February 19, 2005 Sunday, February 20, 2005 Wednesday, February 23, 2005 Saturday, February 26, 2005 Sunday, February 27, 2005 Monday, February 28, 2005 Wednesday, March 02, 2005 Thursday, March 03, 2005 Sunday, March 06, 2005 Tuesday, March 08, 2005 Wednesday, March 09, 2005 Thursday, March 10, 2005 Friday, March 11, 2005 Saturday, March 12, 2005 Sunday, March 13, 2005 Monday, March 14, 2005 Tuesday, March 15, 2005 Wednesday, March 16, 2005 Thursday, March 17, 2005 Friday, March 18, 2005 Saturday, March 19, 2005 Thursday, March 24, 2005 Friday, March 25, 2005 Saturday, March 26, 2005 Sunday, March 27, 2005 Wednesday, March 30, 2005 Thursday, March 31, 2005 Friday, April 01, 2005 Saturday, April 02, 2005 Sunday, April 03, 2005 Wednesday, April 06, 2005 Thursday, April 07, 2005 Saturday, April 09, 2005 Sunday, April 10, 2005 Monday, April 11, 2005 Thursday, April 14, 2005 Saturday, April 16, 2005 Sunday, April 17, 2005 Monday, April 18, 2005 Wednesday, April 20, 2005 Thursday, April 21, 2005 Friday, April 22, 2005 Saturday, April 23, 2005 Sunday, April 24, 2005 Tuesday, April 26, 2005 Friday, April 29, 2005 Saturday, April 30, 2005 Sunday, May 01, 2005 Monday, May 02, 2005 Tuesday, May 03, 2005 Wednesday, May 04, 2005 Thursday, May 05, 2005 Friday, May 06, 2005 Sunday, May 08, 2005 Wednesday, May 11, 2005 Thursday, May 12, 2005 Friday, May 13, 2005 Sunday, May 15, 2005 Monday, May 16, 2005 Wednesday, May 18, 2005 Thursday, May 19, 2005 Friday, May 20, 2005 Saturday, May 21, 2005 Sunday, May 22, 2005 Monday, May 23, 2005 Tuesday, May 24, 2005 Wednesday, May 25, 2005 Thursday, May 26, 2005 Friday, May 27, 2005 Saturday, May 28, 2005 Sunday, May 29, 2005 Monday, May 30, 2005 Tuesday, May 31, 2005 Wednesday, June 01, 2005 Thursday, June 02, 2005 Friday, June 03, 2005 Saturday, June 04, 2005 Sunday, June 05, 2005 Monday, June 06, 2005 Tuesday, June 07, 2005 Wednesday, June 08, 2005 Thursday, June 09, 2005 Friday, June 10, 2005 Sunday, June 12, 2005 Tuesday, June 14, 2005 Thursday, June 16, 2005 Friday, June 17, 2005 Saturday, June 18, 2005 Sunday, June 19, 2005 Monday, June 20, 2005 Tuesday, June 21, 2005 Thursday, June 23, 2005 Saturday, June 25, 2005 Sunday, June 26, 2005 Tuesday, June 28, 2005 Wednesday, June 29, 2005 Thursday, June 30, 2005 Friday, July 01, 2005 Saturday, July 02, 2005 Monday, July 04, 2005 Wednesday, July 06, 2005 Thursday, July 07, 2005 Saturday, July 09, 2005 Sunday, July 10, 2005 Friday, July 15, 2005 Sunday, July 17, 2005 Tuesday, July 19, 2005 Wednesday, July 20, 2005 Thursday, July 21, 2005 Saturday, July 23, 2005 Sunday, July 24, 2005 Tuesday, August 02, 2005 Thursday, August 04, 2005 Friday, August 05, 2005 Saturday, August 13, 2005 Wednesday, August 24, 2005 Friday, August 26, 2005 Saturday, August 27, 2005 Saturday, September 03, 2005 Wednesday, September 07, 2005 Thursday, September 08, 2005 Saturday, September 24, 2005 Wednesday, September 28, 2005 Wednesday, October 19, 2005 Thursday, October 20, 2005 Friday, October 21, 2005 Sunday, October 23, 2005 Wednesday, November 02, 2005 Monday, November 21, 2005 Wednesday, November 23, 2005 Friday, December 02, 2005 Saturday, December 10, 2005 Saturday, December 17, 2005 Sunday, December 18, 2005 Monday, December 19, 2005 Wednesday, December 21, 2005 Wednesday, January 04, 2006 Friday, January 06, 2006 Monday, January 09, 2006 Monday, January 16, 2006 Tuesday, January 17, 2006 Friday, January 20, 2006 Sunday, January 22, 2006 Saturday, January 28, 2006 Tuesday, January 31, 2006 Wednesday, February 01, 2006 Thursday, February 02, 2006 Wednesday, February 08, 2006 Thursday, February 09, 2006 Friday, February 10, 2006 Saturday, February 11, 2006 Sunday, February 12, 2006 Monday, February 13, 2006 Tuesday, February 14, 2006 Wednesday, February 15, 2006 Thursday, February 16, 2006 Saturday, February 18, 2006 Monday, February 20, 2006 Wednesday, February 22, 2006 Thursday, February 23, 2006 Sunday, March 05, 2006 Tuesday, March 07, 2006 Friday, March 24, 2006 Saturday, March 25, 2006 Wednesday, April 05, 2006 Thursday, April 06, 2006 Friday, April 07, 2006 Saturday, April 08, 2006 Tuesday, April 11, 2006 Monday, April 17, 2006 Tuesday, April 25, 2006 Thursday, April 27, 2006 Tuesday, May 09, 2006 Friday, May 12, 2006 Saturday, May 13, 2006 Sunday, May 14, 2006 Monday, May 15, 2006 Tuesday, May 16, 2006 Thursday, May 18, 2006 Friday, May 26, 2006 Sunday, May 28, 2006 Monday, May 29, 2006 Wednesday, May 31, 2006 Thursday, June 01, 2006 Sunday, June 04, 2006 Monday, June 05, 2006 Friday, June 09, 2006 Saturday, June 10, 2006 Sunday, June 11, 2006 Friday, June 16, 2006 Monday, June 19, 2006 Friday, June 23, 2006 Sunday, June 25, 2006 Tuesday, June 27, 2006 Wednesday, June 28, 2006 Friday, June 30, 2006 Sunday, July 09, 2006 Thursday, July 13, 2006 Friday, July 14, 2006 Saturday, July 15, 2006 Monday, July 17, 2006 Tuesday, July 18, 2006 Wednesday, July 19, 2006 Tuesday, July 25, 2006 Wednesday, July 26, 2006 Friday, July 28, 2006 Sunday, July 30, 2006 Monday, July 31, 2006 Thursday, August 03, 2006 Friday, August 04, 2006 Sunday, August 06, 2006 Monday, August 07, 2006 Wednesday, August 09, 2006 Thursday, August 10, 2006 Sunday, August 13, 2006 Tuesday, August 15, 2006 Thursday, August 17, 2006 Friday, August 18, 2006 Wednesday, September 06, 2006 Friday, September 08, 2006 Monday, September 11, 2006 Wednesday, September 13, 2006 Thursday, September 14, 2006 Friday, September 22, 2006 Saturday, September 23, 2006 Sunday, October 01, 2006 Tuesday, October 03, 2006 Monday, October 30, 2006 Monday, November 06, 2006 Tuesday, November 07, 2006 Sunday, November 12, 2006 Tuesday, November 21, 2006 Wednesday, November 22, 2006 Thursday, November 23, 2006 Friday, December 01, 2006 Monday, December 04, 2006 Tuesday, December 05, 2006 Thursday, December 14, 2006 Wednesday, December 20, 2006 Thursday, December 21, 2006 Friday, December 29, 2006 Wednesday, January 10, 2007 Thursday, January 11, 2007 Saturday, January 13, 2007 Monday, January 15, 2007 Wednesday, January 17, 2007 Saturday, January 20, 2007 Tuesday, January 23, 2007 Tuesday, February 20, 2007 Saturday, February 24, 2007 Sunday, February 25, 2007 Friday, March 23, 2007 Wednesday, April 04, 2007 Tuesday, April 10, 2007 Thursday, April 12, 2007 Friday, April 13, 2007 Thursday, April 19, 2007 Friday, April 20, 2007 Tuesday, April 24, 2007 Tuesday, May 08, 2007 Thursday, May 10, 2007 Friday, May 11, 2007 Monday, May 14, 2007 Tuesday, May 15, 2007 Sunday, May 20, 2007 Monday, May 21, 2007 Tuesday, May 22, 2007 Wednesday, May 23, 2007 Thursday, May 24, 2007 Sunday, May 27, 2007 Wednesday, May 30, 2007 Thursday, May 31, 2007 Friday, June 01, 2007 Monday, June 04, 2007 Wednesday, June 06, 2007 Saturday, June 09, 2007 Sunday, June 10, 2007 Monday, June 11, 2007 Friday, June 15, 2007 Tuesday, June 19, 2007 Tuesday, June 26, 2007 Wednesday, June 27, 2007 Thursday, June 28, 2007 Saturday, June 30, 2007 Monday, July 02, 2007 Tuesday, July 03, 2007 Friday, July 06, 2007 Tuesday, July 10, 2007 Friday, July 13, 2007 Tuesday, July 24, 2007 Saturday, July 28, 2007 Sunday, July 29, 2007 Monday, August 13, 2007 Sunday, August 19, 2007 Saturday, August 25, 2007 Monday, August 27, 2007 Wednesday, August 29, 2007 Friday, August 31, 2007 Friday, September 07, 2007 Wednesday, September 12, 2007 Wednesday, September 19, 2007 Friday, September 21, 2007 Friday, September 28, 2007 Tuesday, October 02, 2007 Thursday, October 11, 2007 Saturday, October 27, 2007 Thursday, November 01, 2007 Saturday, November 03, 2007 Monday, November 05, 2007 Wednesday, November 28, 2007 Tuesday, December 04, 2007 Tuesday, December 11, 2007 Friday, December 14, 2007 Friday, December 21, 2007 Tuesday, December 25, 2007 Saturday, December 29, 2007 Monday, January 07, 2008 Thursday, January 10, 2008 Saturday, January 12, 2008 Sunday, January 13, 2008 Tuesday, January 15, 2008 Friday, January 18, 2008 Saturday, January 19, 2008 Friday, January 25, 2008 Sunday, January 27, 2008 Monday, January 28, 2008 Tuesday, January 29, 2008 Sunday, February 03, 2008 Wednesday, February 06, 2008 Friday, February 08, 2008 Sunday, February 10, 2008 Monday, February 11, 2008 Tuesday, February 12, 2008 Monday, February 25, 2008 Tuesday, February 26, 2008 Monday, March 03, 2008 Tuesday, March 04, 2008 Saturday, March 22, 2008 Saturday, April 19, 2008 Wednesday, April 23, 2008 Saturday, April 26, 2008 Wednesday, April 30, 2008 Monday, May 05, 2008 Tuesday, May 13, 2008 Wednesday, May 14, 2008 Saturday, May 17, 2008 Tuesday, May 20, 2008 Saturday, May 24, 2008 Sunday, May 25, 2008 Thursday, June 12, 2008 Tuesday, June 17, 2008 Saturday, July 05, 2008 Tuesday, July 08, 2008 Monday, August 04, 2008 Thursday, August 28, 2008 Thursday, September 11, 2008 Saturday, September 20, 2008 Monday, September 22, 2008 Tuesday, September 23, 2008 Wednesday, September 24, 2008 Friday, September 26, 2008 Monday, September 29, 2008 Saturday, October 04, 2008 Wednesday, October 08, 2008 Thursday, October 09, 2008 Sunday, October 12, 2008 Wednesday, October 15, 2008 Wednesday, October 22, 2008 Thursday, October 23, 2008 Friday, October 24, 2008 Tuesday, October 28, 2008 Wednesday, October 29, 2008 Monday, November 03, 2008 Tuesday, November 04, 2008 Thursday, November 06, 2008 Saturday, November 08, 2008 Monday, November 10, 2008 Wednesday, November 19, 2008 Thursday, December 18, 2008 Monday, December 22, 2008 Sunday, January 11, 2009 Thursday, January 22, 2009 Monday, January 26, 2009 Thursday, February 19, 2009 Tuesday, February 24, 2009 Friday, February 27, 2009 Monday, March 02, 2009 Thursday, March 05, 2009 Wednesday, March 11, 2009 Thursday, March 12, 2009 Friday, March 13, 2009 Thursday, March 19, 2009 Monday, March 23, 2009 Friday, March 27, 2009 Saturday, March 28, 2009 Sunday, March 29, 2009 Thursday, April 02, 2009 Tuesday, April 07, 2009 Tuesday, April 14, 2009 Tuesday, April 21, 2009 Thursday, April 23, 2009 Saturday, April 25, 2009 Sunday, May 03, 2009 Wednesday, May 06, 2009 Tuesday, May 12, 2009 Wednesday, May 13, 2009 Thursday, May 14, 2009 Sunday, May 17, 2009 Tuesday, May 26, 2009 Wednesday, June 03, 2009 Thursday, June 04, 2009 Tuesday, June 09, 2009 Friday, June 12, 2009 Saturday, June 13, 2009 Sunday, June 14, 2009 Monday, June 22, 2009 Thursday, June 25, 2009 Saturday, July 11, 2009 Tuesday, July 14, 2009 Friday, July 24, 2009 Tuesday, August 18, 2009 Wednesday, August 19, 2009 Friday, August 21, 2009 Monday, August 24, 2009 Thursday, September 03, 2009 Wednesday, September 09, 2009 Thursday, September 10, 2009 Sunday, September 13, 2009 Monday, September 14, 2009 Tuesday, September 15, 2009 Wednesday, September 23, 2009 Friday, September 25, 2009 Sunday, September 27, 2009 Tuesday, September 29, 2009 Monday, November 02, 2009 Tuesday, November 10, 2009 Thursday, November 12, 2009 Tuesday, November 24, 2009 Thursday, February 25, 2010 Thursday, March 04, 2010 Wednesday, March 17, 2010 Tuesday, March 23, 2010 Friday, April 09, 2010 Friday, April 16, 2010 Wednesday, April 21, 2010 Thursday, April 22, 2010 Friday, April 23, 2010 Thursday, April 29, 2010 Sunday, May 02, 2010 Friday, May 07, 2010 Sunday, May 09, 2010 Monday, May 10, 2010 Tuesday, May 11, 2010 Tuesday, June 15, 2010