Copyright Notice
- All original comments are © Copyright 2004 by CodeWarrior. All rights are reserved. All quoted material unless in public domain, are the copyrighted works of the respective copyright holders, and all referenced trademarks are respectively owned by the relevant trademark holder. No attempt nor intention is made by this author to dilute any trademark or infringe any copyrighted material. All materials used on this page not copyrighted by CodeWarrior, are held to be used for non-commercial , personal, fair use purposes. All declaratoy statements not manifestly,contextually or perceptually, intended to be sarcastic, ironic, or parody in nature, are asserted to be true and correct by the author of this blog, as far as could be determined given the information available to the author at the time the post was written. Unauthorized reproduction of material on this page is prohibited, unless such limited reproduction falls under fair use, and such use is authorized if proper attribution of the source of the material, and author is credited in all instances of its usage.
SEARCH THIS SITE USING KEYWORDS
Powered by:

CodeWarriorZ BlueZ
CodeWarriorz Thoughts
Day to day musings of free speech activist CodeWarrior.
CHECK OUT THE WEBSITE OF MY PAL SHMOO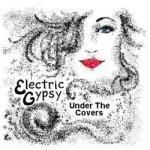 Sunday, September 19, 2004
"DID A BOEING 757 HIT THE PENTAGON.

The official line regarding flight 77 (a Boeing 757) is that terrorists hijacked it, flew it about the countryside for 40 minutes (during which time, not one of the fighter jets from any of the numerous nearby US Air Force and Air National Guard bases were sent up to investigate) and then crashed it into the Pentagon.

Recently, there has been some speculation that flight 77 never existed and that the damage to the Pentagon had some other cause. The main statements supporting this idea are:
The hole created by the crash, is too small.
The overall damage to the Pentagon was not as extensive as one would expect.
That there is no evidence of Boeing 757 debris having been recovered from the site.
We wish to investigate the plausibility of these arguments. In doing this, we mention that the paucity of information from the Bush administration, has certainly not helped (for example, the Bush administration has refused to release the black boxes, the voice recorders, or even pictures of any wreckage). However, the military did release a number of high resolution photos on the websites:

Defense Link Photos.
Joint Combat Camera Center - Pentagon Attack.

So, first, we investigate exactly how big the hole in the Pentagon was.

The main problem in estimating its size, is the fact that the section of the building that was struck collapsed about 30 minutes after the impact. I have been able to find three pre-collapse photos. They are presented below, each immediately followed by a graphic displaying in red, the area of the Pentagon wall visibly NOT demolished by the impact."

"Government Insider Says Bush
Authorized 911 Attacks
From Thomas Buyea
9-17-4

Keep in mind when reading this, that the man being interviewed is no two-bit internet conspiracy buff.

Stanley Hilton was a senior advisor to Sen Bob Dole (R) and has personally known Rumsfeld and Wolfowitz for decades. This courageous man has risked his professional reputation, and possibly his life, to get this information out to people.

The following is from his latest visit to Alex Jones' radio show.

Forwarded with Compliments of Free Voice of America (FVOA): Accurate News and Interesting Commentary for Amerika's Huddled Masses Yearning to Breathe Free.

Note: All honor to Stanley Hilton for risking his life so that we may know the truth of 9/11.

The Bush Junta Unmasked

"This (9/11) was all planned. This was a government-ordered operation. Bush personally signed the order. He personally authorized the attacks. He is guilty of treason and mass murder." --Stanley Hilton

Alex Jones interview of Stanley Hilton, attorney for 911 taxpayers' lawsuit

Alex Jones Radio Show September 10, 2004 Transcription by 'RatCat'

AJ: He is back with us. He is former Bob Dole's chief of staff, very successful counselor, lawyer. He represents hundreds of the victims families of 9/11. He is suing Bush for involvement in 9/11. Now a major Zogby poll out - half of New Yorkers think the government was involved in 9/11. And joining us for the next 35 minutes, into the next hour, is Stanley Hilton. Stanley, it's great to have you on with us.

SH: Glad to be on.

AJ: We'll have to recap this when we start the next hour, but just in a nutshell, you have a lawsuit going, you've deposed a lot of military officers. You know the truth of 9/11. Just in a nutshell, what is your case alleging?

SH: Our case is alleging that Bush and his puppets Rice and Cheney and Mueller and Rumsfeld and so forth, Tenet, were all involved not only in aiding and abetting and allowing 9/11 to happen but in actually ordering it to happen. Bush personally ordered it to happen. We have some very incriminating documents as well as eye-witnesses, that Bush personally ordered this event to happen in order to gain political advantage, to pursue a bogus political agenda on behalf of the neocons and their deluded thinking in the Middle East. I also wanted to point out that, just quickly, I went to school with some of these neocons. At the University of Chicago, in the late 60s with Wolfowitz and Feith and several of the others and so I know these people personally. And we used to talk about this stuff all of the time. And I did my senior thesis on this very subject - how to turn the U.S. into a presidential dictatorship by manufacturing a bogus Pearl Harbor event. So, technically this has been in the planning at least 35 years.

AJ: That's right. They were all Straussian followers of a Nazi-like professor. And now they are setting it up here in America. Stanley, I know you deposed a lot of people and you've got your $7 million dollar lawsuit with hundreds of the victim's families involved.

SH: 7 billion, 7 billion

AJ: Yeah, 7 billion. Can you go over some of the new and incriminating evidence you've got of them ordering the attack?

SH: Yes, let me just say that this is a taxpayers' class action lawsuit as well as a suit on behalf of the families and the basic three arguments are they violated the Constitution by ordering this event. And secondly that they [garbled] fraudulent Federal Claims Act, Title 31 of the U.S. Code in which Bush presented false and fraudulent evidence to Congress to get the Iraq war authorization. And, of course, he related it to 9/11 and claimed that Saddam was involved with that, and all these lies. "

===============SNIP======================

Read the whole article!

Look people, this election is extremely serious. It isn't about who you think is a good old boy and you would like to go fishin' with and have a couple of beers with....nor is it the kind of sophomoric popularity contest of which High School Student Body President is elected.

The coming election will determine, in large part, what happens to us for the next four years, but more probably, for the next 20.

Bush, that cowardly, cow faced goo-head, has gotten us into a shooting war of occupation in Iraq, and if you re-elect that maniac, he may drive it forward to Iran and Syria.

Let's examine this popularity notion. Number one...George Bush is an arrogant, swaggering ASSHOLE. He was that as governor of Texas, and is worse as president. Number two, he's a friggin' coward. He ran away like a frightened girl during 9/11 and his buddy The Real Slim Cheney, was hiding out in his personal bunker...neither one gave a shit about you and me on that day.

But, Bush was doing what Bush does when confronted with danger....the little coward hides.

Look what happened when a reporter asked him about his Ken Lay ties...he got his little panties in a bunch, stormed off stage and screamed for his aides to "get those motherfuckers away from me" or he would get someone who could. This is not the first time he used extremely coarse language and insults. This is more his real personality coming out.

If you think a pompous, play to the rich to hell with the poor, cursing, foul mouthed member of Skull n Bones, a worshipper of Molech at the Bohemian grove, COWARD is the kind of asshole you like to hang out with, then, yeah, I guess you would like little Georgie Porgie.

As for me, I think he is the lowest form of maggot encrusted dung in the cow pasture...but hey, that's me. I don't like effeminate cowards who send other, really brave men and women to do fighting just because they want to prove they are the equal of their dad, which Bush never has been nor ever will be.

Kitty Kelley is right about the whole sordid mess of them.

I'll pick Kerry. At least, he's not a girly man!

"Parody as Protest
The theatrics of "Billionaires for Bush" lampoons the president's ties to the rich

CAPTAIN'S FABLE
Wylie Stecklow, also known as Count d' Monet, explains Billionaires for Bush to Valerie Carpender in Minneapolis on August 17. The group is a street-theater and media troupe using parody to communicate its belief that the Bush administration has favored the corporate elite at the expense of ordinary American."

"Sunday, Sep. 19, 2004
Flying to Minnesota on Air Force One last week, White House press secretary Scott McClellan held a "gaggle"—that is, a mini-press conference—with reporters in the back of the plane. The first questions were about Hurricane Ivan and the Dan Rather flap, the compelling news periphera of the moment. Then I asked McClellan about the intelligence community's dire assessment, sent to the President in a July National Intelligence Estimate (NIE), that we seem to be losing the war in Iraq.

"The role of the CIA is to look at different scenarios," McClellan said. But all three CIA scenarios were awful, I pointed out. The best case was "tenuous stability," a continuation of the sapping insurgency we're seeing now.

McClellan began to read from talking points. The "pessimists and naysayers" had been wrong, he said, about the Iraqi people's ability to establish a transitional government, a national council and a transitional law. The "Iraqi people" had little to do with establishing any of those, but McClellan plowed on. A reporter asked if McClellan was saying that the CIA was filled with "pessimists and naysayers," but McClellan wouldn't bite.

Two thoughts occurred to me as the taffy pull continued. For one thing, the President's obvious skepticism about this National Intelligence Estimate stands in stark contrast to his wanton embrace of the NIE he received in October 2002, which said that Saddam probably possessed weapons of mass destruction. That report was produced after Dick Cheney and Donald Rumsfeld pressured the CIA to come up with stronger evidence for invading Iraq. The current assessment is more credible. It comes from a cautious, chastened CIA.

It was probably George Tenet's last act as CIA director. And it was written well before the current spatter of dreadful developments, including the U.S. military's acknowledgement that there are areas of Iraq, "no go" zones controlled by the insurgents, where we have decided not to fight. My second thought was pretty wicked: Scott McClellan is beginning to sound like Baghdad Bob, the infamous spokesman for Saddam who announced hallucinatory Iraqi victories as the American troops closed in on Baghdad.

As he rolled across Minnesota last Thursday, Bush told his crowds pretty much the same things he's been saying for months. Saddam was a threat. The world is a safer place now that he's in jail. We must attack the terrorists before they attack us. Freedom has the "transformational power" to make the world a better place. We're not conquerors; we're agents of freedom. As for the current situation, "There's a lot of violence in Iraq, I understand that," he said in Rochester, "but Iraq now has a strong Prime Minister, National Council, and elections are scheduled in January." "
=====SNIP=====================
We as the people, deserve to be given a list of the drugs Bush is on~!

"This is a perp walk for the Bush administration.

George W. Bush, Dick Cheney, Donald Rumsfeld, Paul Wolfowitz, Richard Perle and the rest of the gang aren't cuffed, but here they are, defiantly swaggering past the pop, pop, pop of photographers' flashbulbs.

Their defenders will call the charges a bum rap, but the case against them has been made by Seymour Hersh, a relentless, resourceful investigative reporter, and he sounds like he's got the goods.

His charges, many first filed in investigative reports in the New Yorker magazine, where he has worked since 1998, include dereliction of duty, conspiracy, conflict of interest, perjury, torture and war crimes. Other charges, not punishable in court, include wishful thinking.

Hersh hammers home point after point after point in a dispassionate style, producing a scathing critique of the Bush administration's handling not only of Iraq but of Afghanistan, Saudi Arabia, Syria, Turkey and, above all, Pakistan, which sold nuclear technology to Iran, North Korea, Libya and other countries as the White House, relying on Pakistan in its war on terror, looked the other way.

One diplomat in Vienna, who, like many of Hersh's most sensitive sources, is not identified by name, sums it up. "Iraq is laughable in comparison with this issue [the globalization of technology to produce nuclear weapons]," he told Hersh. "The Bush administration was hunting the shadows instead of the prey."

Rumsfeld is a major figure in the case against the administration, and not only for disregarding the Constitution, the Geneva Convention and other safeguards against unlawful behavior. He also is faulted for a dangerous arrogance and his inability to anticipate the fallout from his actions.

But, in the revelations that most shocked Americans and the world, Hersh writes, Rumsfeld was far from alone. The Abu Ghraib prison scandal, Hersh says, was not rooted in the criminal inclinations of a handful of Army Reservists but in the secrecy, coercion and twisted legal justifications concocted by Bush, White House lawyers, high-ranking military officers and senior advisers."
=========SNIP==================
Hmmmmmmmm.....do tell!
:)

"Voters like Bush better on leadership, Kerry on issues
Sunday, September 19, 2004
Jonathan Riskind
THE COLUMBUS DISPATCH


WASHINGTON — Voters were hit with a confusing array of polls on the presidential race late last week, with President Bush leaping to a double-digit lead in at least one national survey but basically even with Sen. John Kerry in others.

It might be unclear who's winning at the moment, but there's no mystery about what probably will decide the race for the White House, analysts say.

It all comes down to a battle to shape what's most important to voters when they go to the polls on Nov. 2. Will it be terrorism and leadership? Or the economy and health care?

That's a fight that so far may be working to Bush's benefit.

"The question really becomes what issues motivate people," said John Green, director of the Ray C. Bliss Institute for Applied Politics at the University of Akron. "Is it terrorism and moral questions, or is it jobs and social welfare?" "
==========SNIP============
Bush is as likeable as a fist sized bloody external hemorrhoid...but a hemorrhoid is cuter!
:)

"SAN JOSE, Calif. -- For generations, Levi's made America's fashion statement to the world.

Today, the company founded 151 years ago in San Francisco is struggling to survive, remaking its slumping business in ways once deemed unthinkable.

The decline of Levi Strauss & Co. is a timely parable of how a well-loved American icon lost its way and now must scramble to catch up, and a study of the pitfalls and opportunities of fast-paced international competition."
==========SNIP================
The name with blue jeans struggling to stay alive? But...er,uh, King George says the economy is great....He wouldn't LIE would he?

"In one of them Bush claims "real after-tax incomes are up almost 10 percent," and in another Kerry repeats his claim that jobs being created now "pay us $9,000 less than the jobs that are going overseas." It's hard to imagine how both of those statements could be true. We find that both are distortions.

Kerry misrepresents Bush's position on Social Security. Bush cites a disputed cost estimate for Kerry's health-care plan. Kerry exaggerates the current cost of the Iraq war. Bush paints a rosy picture of job growth while failing to mention that there's been a net loss of jobs since he took office."
======SNIP============
Know how to tell a politician is lying? You don't have to..they're lying unless proven otherwise!

"Some are worried by suicide warning
Doctors fear proposed FDA alert about antidepressants, children could avert treatment.


By Jeff Swiatek
jeff.swiatek@indystar.com
September 19, 2004


A stronger warning on antidepressants about a potential suicide risk in children could scare people from getting the treatment they need, some psychiatrists say.

The warning was proposed last week by an expert panel of the Food and Drug Administration. It voted to recommend to the full FDA that all antidepressants carry a warning, highlighted in a black-lined box on their labels, about a small chance of suicide in children."
========SNIP=============
WTF! A "small chance of suicide"? Look, if there was ANY chance that a child of mine would be driven to committing suicide because of a pharmaceutical psychoactive effect, that kid would NOT be taking it.

What the psychiatrists are saying is...don't stop the drug gravy train for us. We get perks from big Pharma...so, all of you with a Zoloft , Paxil, or Xanax deficiency..just keep doping up, right?

"Kidnappers threaten to slay hostages in Iraq; bombing kills 19
By Soraya Sarhaddi Nelson
Knight Ridder News Service





U.S. soldiers investigate after a car bomb exploded as a U.S. military convoy was passing by in Baghdad, Iraq, on Saturday. (Khalid Mohammed/The Associated Press)

BAGHDAD, Iraq - Kidnappers with links to al-Qaida threatened in a videotape Saturday to slit the throats of two Americans and a British hostage unless authorities released female prisoners from two U.S.-run prisons in Iraq.
The Iraqi government said there were no women at the facilities.
Also on Saturday, a suicide bombing killed at least 19 and injured 67 people at a national guard recruiting station in the northern city of Kirkuk, an Iraqi Health Ministry official said. It was the third suicide bombing targeting Iraqi security forces in the past week."
=====SNIP===========
Question for our administration...are these the waving, cheering flower throwing people that were to welcome our troops as liberators?

Archives
Monday, May 03, 2004 Tuesday, May 04, 2004 Sunday, May 09, 2004 Tuesday, May 11, 2004 Wednesday, May 12, 2004 Friday, May 14, 2004 Saturday, May 15, 2004 Sunday, May 16, 2004 Monday, May 17, 2004 Tuesday, May 18, 2004 Wednesday, May 19, 2004 Thursday, May 20, 2004 Friday, May 21, 2004 Monday, May 24, 2004 Tuesday, May 25, 2004 Wednesday, May 26, 2004 Thursday, May 27, 2004 Friday, May 28, 2004 Saturday, May 29, 2004 Sunday, May 30, 2004 Tuesday, June 01, 2004 Wednesday, June 02, 2004 Thursday, June 03, 2004 Friday, June 04, 2004 Saturday, June 05, 2004 Sunday, June 06, 2004 Monday, June 07, 2004 Tuesday, June 08, 2004 Wednesday, June 09, 2004 Thursday, June 10, 2004 Friday, June 11, 2004 Sunday, June 13, 2004 Monday, June 14, 2004 Wednesday, June 16, 2004 Thursday, June 17, 2004 Friday, June 18, 2004 Sunday, June 20, 2004 Monday, June 21, 2004 Tuesday, June 22, 2004 Wednesday, June 23, 2004 Thursday, June 24, 2004 Friday, June 25, 2004 Saturday, June 26, 2004 Sunday, June 27, 2004 Tuesday, June 29, 2004 Wednesday, June 30, 2004 Thursday, July 01, 2004 Friday, July 02, 2004 Saturday, July 03, 2004 Sunday, July 04, 2004 Monday, July 05, 2004 Tuesday, July 06, 2004 Wednesday, July 07, 2004 Thursday, July 08, 2004 Friday, July 09, 2004 Saturday, July 10, 2004 Sunday, July 11, 2004 Monday, July 12, 2004 Tuesday, July 13, 2004 Wednesday, July 14, 2004 Thursday, July 15, 2004 Friday, July 16, 2004 Saturday, July 17, 2004 Sunday, July 18, 2004 Monday, July 19, 2004 Tuesday, July 20, 2004 Wednesday, July 21, 2004 Friday, July 23, 2004 Friday, July 30, 2004 Monday, August 02, 2004 Tuesday, August 03, 2004 Wednesday, August 04, 2004 Thursday, August 05, 2004 Friday, August 06, 2004 Saturday, August 07, 2004 Sunday, August 08, 2004 Tuesday, August 10, 2004 Wednesday, August 11, 2004 Thursday, August 12, 2004 Friday, August 13, 2004 Saturday, August 14, 2004 Sunday, August 15, 2004 Monday, August 16, 2004 Tuesday, August 17, 2004 Friday, August 20, 2004 Saturday, August 21, 2004 Tuesday, August 24, 2004 Wednesday, August 25, 2004 Thursday, August 26, 2004 Friday, August 27, 2004 Sunday, August 29, 2004 Monday, August 30, 2004 Wednesday, September 01, 2004 Thursday, September 02, 2004 Friday, September 03, 2004 Saturday, September 04, 2004 Sunday, September 05, 2004 Monday, September 06, 2004 Tuesday, September 07, 2004 Wednesday, September 08, 2004 Thursday, September 09, 2004 Friday, September 10, 2004 Saturday, September 11, 2004 Sunday, September 12, 2004 Monday, September 13, 2004 Tuesday, September 14, 2004 Wednesday, September 15, 2004 Friday, September 17, 2004 Saturday, September 18, 2004 Sunday, September 19, 2004 Tuesday, September 21, 2004 Wednesday, September 22, 2004 Thursday, September 23, 2004 Friday, September 24, 2004 Saturday, September 25, 2004 Monday, September 27, 2004 Tuesday, September 28, 2004 Wednesday, September 29, 2004 Thursday, September 30, 2004 Friday, October 01, 2004 Saturday, October 02, 2004 Sunday, October 03, 2004 Monday, October 04, 2004 Tuesday, October 05, 2004 Wednesday, October 06, 2004 Thursday, October 07, 2004 Friday, October 08, 2004 Saturday, October 09, 2004 Sunday, October 10, 2004 Tuesday, October 12, 2004 Wednesday, October 13, 2004 Thursday, October 14, 2004 Friday, October 15, 2004 Saturday, October 16, 2004 Sunday, October 17, 2004 Monday, October 18, 2004 Tuesday, October 19, 2004 Wednesday, October 20, 2004 Thursday, October 21, 2004 Friday, October 22, 2004 Saturday, October 23, 2004 Sunday, October 24, 2004 Monday, October 25, 2004 Tuesday, October 26, 2004 Wednesday, October 27, 2004 Thursday, October 28, 2004 Friday, October 29, 2004 Saturday, October 30, 2004 Sunday, October 31, 2004 Monday, November 01, 2004 Tuesday, November 02, 2004 Wednesday, November 03, 2004 Thursday, November 04, 2004 Friday, November 05, 2004 Saturday, November 06, 2004 Sunday, November 07, 2004 Monday, November 08, 2004 Tuesday, November 09, 2004 Wednesday, November 10, 2004 Thursday, November 11, 2004 Friday, November 12, 2004 Saturday, November 13, 2004 Sunday, November 14, 2004 Monday, November 15, 2004 Tuesday, November 16, 2004 Wednesday, November 17, 2004 Thursday, November 18, 2004 Friday, November 19, 2004 Saturday, November 20, 2004 Sunday, November 21, 2004 Monday, November 22, 2004 Thursday, November 25, 2004 Friday, November 26, 2004 Saturday, November 27, 2004 Sunday, November 28, 2004 Tuesday, November 30, 2004 Wednesday, December 01, 2004 Thursday, December 02, 2004 Friday, December 03, 2004 Saturday, December 04, 2004 Tuesday, December 07, 2004 Wednesday, December 08, 2004 Thursday, December 09, 2004 Friday, December 10, 2004 Saturday, December 11, 2004 Sunday, December 12, 2004 Monday, December 13, 2004 Tuesday, December 14, 2004 Wednesday, December 15, 2004 Thursday, December 16, 2004 Friday, December 17, 2004 Sunday, December 19, 2004 Monday, December 20, 2004 Friday, December 24, 2004 Saturday, December 25, 2004 Sunday, December 26, 2004 Wednesday, December 29, 2004 Thursday, December 30, 2004 Friday, December 31, 2004 Monday, January 03, 2005 Wednesday, January 05, 2005 Thursday, January 06, 2005 Saturday, January 08, 2005 Sunday, January 09, 2005 Tuesday, January 11, 2005 Wednesday, January 12, 2005 Thursday, January 13, 2005 Saturday, January 15, 2005 Wednesday, January 19, 2005 Friday, January 21, 2005 Saturday, January 22, 2005 Sunday, January 23, 2005 Monday, January 24, 2005 Wednesday, January 26, 2005 Thursday, January 27, 2005 Friday, January 28, 2005 Saturday, January 29, 2005 Monday, January 31, 2005 Thursday, February 03, 2005 Friday, February 04, 2005 Saturday, February 05, 2005 Sunday, February 06, 2005 Monday, February 07, 2005 Tuesday, February 08, 2005 Wednesday, February 09, 2005 Thursday, February 10, 2005 Friday, February 11, 2005 Saturday, February 12, 2005 Sunday, February 13, 2005 Tuesday, February 15, 2005 Thursday, February 17, 2005 Saturday, February 19, 2005 Sunday, February 20, 2005 Wednesday, February 23, 2005 Saturday, February 26, 2005 Sunday, February 27, 2005 Monday, February 28, 2005 Wednesday, March 02, 2005 Thursday, March 03, 2005 Sunday, March 06, 2005 Tuesday, March 08, 2005 Wednesday, March 09, 2005 Thursday, March 10, 2005 Friday, March 11, 2005 Saturday, March 12, 2005 Sunday, March 13, 2005 Monday, March 14, 2005 Tuesday, March 15, 2005 Wednesday, March 16, 2005 Thursday, March 17, 2005 Friday, March 18, 2005 Saturday, March 19, 2005 Thursday, March 24, 2005 Friday, March 25, 2005 Saturday, March 26, 2005 Sunday, March 27, 2005 Wednesday, March 30, 2005 Thursday, March 31, 2005 Friday, April 01, 2005 Saturday, April 02, 2005 Sunday, April 03, 2005 Wednesday, April 06, 2005 Thursday, April 07, 2005 Saturday, April 09, 2005 Sunday, April 10, 2005 Monday, April 11, 2005 Thursday, April 14, 2005 Saturday, April 16, 2005 Sunday, April 17, 2005 Monday, April 18, 2005 Wednesday, April 20, 2005 Thursday, April 21, 2005 Friday, April 22, 2005 Saturday, April 23, 2005 Sunday, April 24, 2005 Tuesday, April 26, 2005 Friday, April 29, 2005 Saturday, April 30, 2005 Sunday, May 01, 2005 Monday, May 02, 2005 Tuesday, May 03, 2005 Wednesday, May 04, 2005 Thursday, May 05, 2005 Friday, May 06, 2005 Sunday, May 08, 2005 Wednesday, May 11, 2005 Thursday, May 12, 2005 Friday, May 13, 2005 Sunday, May 15, 2005 Monday, May 16, 2005 Wednesday, May 18, 2005 Thursday, May 19, 2005 Friday, May 20, 2005 Saturday, May 21, 2005 Sunday, May 22, 2005 Monday, May 23, 2005 Tuesday, May 24, 2005 Wednesday, May 25, 2005 Thursday, May 26, 2005 Friday, May 27, 2005 Saturday, May 28, 2005 Sunday, May 29, 2005 Monday, May 30, 2005 Tuesday, May 31, 2005 Wednesday, June 01, 2005 Thursday, June 02, 2005 Friday, June 03, 2005 Saturday, June 04, 2005 Sunday, June 05, 2005 Monday, June 06, 2005 Tuesday, June 07, 2005 Wednesday, June 08, 2005 Thursday, June 09, 2005 Friday, June 10, 2005 Sunday, June 12, 2005 Tuesday, June 14, 2005 Thursday, June 16, 2005 Friday, June 17, 2005 Saturday, June 18, 2005 Sunday, June 19, 2005 Monday, June 20, 2005 Tuesday, June 21, 2005 Thursday, June 23, 2005 Saturday, June 25, 2005 Sunday, June 26, 2005 Tuesday, June 28, 2005 Wednesday, June 29, 2005 Thursday, June 30, 2005 Friday, July 01, 2005 Saturday, July 02, 2005 Monday, July 04, 2005 Wednesday, July 06, 2005 Thursday, July 07, 2005 Saturday, July 09, 2005 Sunday, July 10, 2005 Friday, July 15, 2005 Sunday, July 17, 2005 Tuesday, July 19, 2005 Wednesday, July 20, 2005 Thursday, July 21, 2005 Saturday, July 23, 2005 Sunday, July 24, 2005 Tuesday, August 02, 2005 Thursday, August 04, 2005 Friday, August 05, 2005 Saturday, August 13, 2005 Wednesday, August 24, 2005 Friday, August 26, 2005 Saturday, August 27, 2005 Saturday, September 03, 2005 Wednesday, September 07, 2005 Thursday, September 08, 2005 Saturday, September 24, 2005 Wednesday, September 28, 2005 Wednesday, October 19, 2005 Thursday, October 20, 2005 Friday, October 21, 2005 Sunday, October 23, 2005 Wednesday, November 02, 2005 Monday, November 21, 2005 Wednesday, November 23, 2005 Friday, December 02, 2005 Saturday, December 10, 2005 Saturday, December 17, 2005 Sunday, December 18, 2005 Monday, December 19, 2005 Wednesday, December 21, 2005 Wednesday, January 04, 2006 Friday, January 06, 2006 Monday, January 09, 2006 Monday, January 16, 2006 Tuesday, January 17, 2006 Friday, January 20, 2006 Sunday, January 22, 2006 Saturday, January 28, 2006 Tuesday, January 31, 2006 Wednesday, February 01, 2006 Thursday, February 02, 2006 Wednesday, February 08, 2006 Thursday, February 09, 2006 Friday, February 10, 2006 Saturday, February 11, 2006 Sunday, February 12, 2006 Monday, February 13, 2006 Tuesday, February 14, 2006 Wednesday, February 15, 2006 Thursday, February 16, 2006 Saturday, February 18, 2006 Monday, February 20, 2006 Wednesday, February 22, 2006 Thursday, February 23, 2006 Sunday, March 05, 2006 Tuesday, March 07, 2006 Friday, March 24, 2006 Saturday, March 25, 2006 Wednesday, April 05, 2006 Thursday, April 06, 2006 Friday, April 07, 2006 Saturday, April 08, 2006 Tuesday, April 11, 2006 Monday, April 17, 2006 Tuesday, April 25, 2006 Thursday, April 27, 2006 Tuesday, May 09, 2006 Friday, May 12, 2006 Saturday, May 13, 2006 Sunday, May 14, 2006 Monday, May 15, 2006 Tuesday, May 16, 2006 Thursday, May 18, 2006 Friday, May 26, 2006 Sunday, May 28, 2006 Monday, May 29, 2006 Wednesday, May 31, 2006 Thursday, June 01, 2006 Sunday, June 04, 2006 Monday, June 05, 2006 Friday, June 09, 2006 Saturday, June 10, 2006 Sunday, June 11, 2006 Friday, June 16, 2006 Monday, June 19, 2006 Friday, June 23, 2006 Sunday, June 25, 2006 Tuesday, June 27, 2006 Wednesday, June 28, 2006 Friday, June 30, 2006 Sunday, July 09, 2006 Thursday, July 13, 2006 Friday, July 14, 2006 Saturday, July 15, 2006 Monday, July 17, 2006 Tuesday, July 18, 2006 Wednesday, July 19, 2006 Tuesday, July 25, 2006 Wednesday, July 26, 2006 Friday, July 28, 2006 Sunday, July 30, 2006 Monday, July 31, 2006 Thursday, August 03, 2006 Friday, August 04, 2006 Sunday, August 06, 2006 Monday, August 07, 2006 Wednesday, August 09, 2006 Thursday, August 10, 2006 Sunday, August 13, 2006 Tuesday, August 15, 2006 Thursday, August 17, 2006 Friday, August 18, 2006 Wednesday, September 06, 2006 Friday, September 08, 2006 Monday, September 11, 2006 Wednesday, September 13, 2006 Thursday, September 14, 2006 Friday, September 22, 2006 Saturday, September 23, 2006 Sunday, October 01, 2006 Tuesday, October 03, 2006 Monday, October 30, 2006 Monday, November 06, 2006 Tuesday, November 07, 2006 Sunday, November 12, 2006 Tuesday, November 21, 2006 Wednesday, November 22, 2006 Thursday, November 23, 2006 Friday, December 01, 2006 Monday, December 04, 2006 Tuesday, December 05, 2006 Thursday, December 14, 2006 Wednesday, December 20, 2006 Thursday, December 21, 2006 Friday, December 29, 2006 Wednesday, January 10, 2007 Thursday, January 11, 2007 Saturday, January 13, 2007 Monday, January 15, 2007 Wednesday, January 17, 2007 Saturday, January 20, 2007 Tuesday, January 23, 2007 Tuesday, February 20, 2007 Saturday, February 24, 2007 Sunday, February 25, 2007 Friday, March 23, 2007 Wednesday, April 04, 2007 Tuesday, April 10, 2007 Thursday, April 12, 2007 Friday, April 13, 2007 Thursday, April 19, 2007 Friday, April 20, 2007 Tuesday, April 24, 2007 Tuesday, May 08, 2007 Thursday, May 10, 2007 Friday, May 11, 2007 Monday, May 14, 2007 Tuesday, May 15, 2007 Sunday, May 20, 2007 Monday, May 21, 2007 Tuesday, May 22, 2007 Wednesday, May 23, 2007 Thursday, May 24, 2007 Sunday, May 27, 2007 Wednesday, May 30, 2007 Thursday, May 31, 2007 Friday, June 01, 2007 Monday, June 04, 2007 Wednesday, June 06, 2007 Saturday, June 09, 2007 Sunday, June 10, 2007 Monday, June 11, 2007 Friday, June 15, 2007 Tuesday, June 19, 2007 Tuesday, June 26, 2007 Wednesday, June 27, 2007 Thursday, June 28, 2007 Saturday, June 30, 2007 Monday, July 02, 2007 Tuesday, July 03, 2007 Friday, July 06, 2007 Tuesday, July 10, 2007 Friday, July 13, 2007 Tuesday, July 24, 2007 Saturday, July 28, 2007 Sunday, July 29, 2007 Monday, August 13, 2007 Sunday, August 19, 2007 Saturday, August 25, 2007 Monday, August 27, 2007 Wednesday, August 29, 2007 Friday, August 31, 2007 Friday, September 07, 2007 Wednesday, September 12, 2007 Wednesday, September 19, 2007 Friday, September 21, 2007 Friday, September 28, 2007 Tuesday, October 02, 2007 Thursday, October 11, 2007 Saturday, October 27, 2007 Thursday, November 01, 2007 Saturday, November 03, 2007 Monday, November 05, 2007 Wednesday, November 28, 2007 Tuesday, December 04, 2007 Tuesday, December 11, 2007 Friday, December 14, 2007 Friday, December 21, 2007 Tuesday, December 25, 2007 Saturday, December 29, 2007 Monday, January 07, 2008 Thursday, January 10, 2008 Saturday, January 12, 2008 Sunday, January 13, 2008 Tuesday, January 15, 2008 Friday, January 18, 2008 Saturday, January 19, 2008 Friday, January 25, 2008 Sunday, January 27, 2008 Monday, January 28, 2008 Tuesday, January 29, 2008 Sunday, February 03, 2008 Wednesday, February 06, 2008 Friday, February 08, 2008 Sunday, February 10, 2008 Monday, February 11, 2008 Tuesday, February 12, 2008 Monday, February 25, 2008 Tuesday, February 26, 2008 Monday, March 03, 2008 Tuesday, March 04, 2008 Saturday, March 22, 2008 Saturday, April 19, 2008 Wednesday, April 23, 2008 Saturday, April 26, 2008 Wednesday, April 30, 2008 Monday, May 05, 2008 Tuesday, May 13, 2008 Wednesday, May 14, 2008 Saturday, May 17, 2008 Tuesday, May 20, 2008 Saturday, May 24, 2008 Sunday, May 25, 2008 Thursday, June 12, 2008 Tuesday, June 17, 2008 Saturday, July 05, 2008 Tuesday, July 08, 2008 Monday, August 04, 2008 Thursday, August 28, 2008 Thursday, September 11, 2008 Saturday, September 20, 2008 Monday, September 22, 2008 Tuesday, September 23, 2008 Wednesday, September 24, 2008 Friday, September 26, 2008 Monday, September 29, 2008 Saturday, October 04, 2008 Wednesday, October 08, 2008 Thursday, October 09, 2008 Sunday, October 12, 2008 Wednesday, October 15, 2008 Wednesday, October 22, 2008 Thursday, October 23, 2008 Friday, October 24, 2008 Tuesday, October 28, 2008 Wednesday, October 29, 2008 Monday, November 03, 2008 Tuesday, November 04, 2008 Thursday, November 06, 2008 Saturday, November 08, 2008 Monday, November 10, 2008 Wednesday, November 19, 2008 Thursday, December 18, 2008 Monday, December 22, 2008 Sunday, January 11, 2009 Thursday, January 22, 2009 Monday, January 26, 2009 Thursday, February 19, 2009 Tuesday, February 24, 2009 Friday, February 27, 2009 Monday, March 02, 2009 Thursday, March 05, 2009 Wednesday, March 11, 2009 Thursday, March 12, 2009 Friday, March 13, 2009 Thursday, March 19, 2009 Monday, March 23, 2009 Friday, March 27, 2009 Saturday, March 28, 2009 Sunday, March 29, 2009 Thursday, April 02, 2009 Tuesday, April 07, 2009 Tuesday, April 14, 2009 Tuesday, April 21, 2009 Thursday, April 23, 2009 Saturday, April 25, 2009 Sunday, May 03, 2009 Wednesday, May 06, 2009 Tuesday, May 12, 2009 Wednesday, May 13, 2009 Thursday, May 14, 2009 Sunday, May 17, 2009 Tuesday, May 26, 2009 Wednesday, June 03, 2009 Thursday, June 04, 2009 Tuesday, June 09, 2009 Friday, June 12, 2009 Saturday, June 13, 2009 Sunday, June 14, 2009 Monday, June 22, 2009 Thursday, June 25, 2009 Saturday, July 11, 2009 Tuesday, July 14, 2009 Friday, July 24, 2009 Tuesday, August 18, 2009 Wednesday, August 19, 2009 Friday, August 21, 2009 Monday, August 24, 2009 Thursday, September 03, 2009 Wednesday, September 09, 2009 Thursday, September 10, 2009 Sunday, September 13, 2009 Monday, September 14, 2009 Tuesday, September 15, 2009 Wednesday, September 23, 2009 Friday, September 25, 2009 Sunday, September 27, 2009 Tuesday, September 29, 2009 Monday, November 02, 2009 Tuesday, November 10, 2009 Thursday, November 12, 2009 Tuesday, November 24, 2009 Thursday, February 25, 2010 Thursday, March 04, 2010 Wednesday, March 17, 2010 Tuesday, March 23, 2010 Friday, April 09, 2010 Friday, April 16, 2010 Wednesday, April 21, 2010 Thursday, April 22, 2010 Friday, April 23, 2010 Thursday, April 29, 2010 Sunday, May 02, 2010 Friday, May 07, 2010 Sunday, May 09, 2010 Monday, May 10, 2010 Tuesday, May 11, 2010 Tuesday, June 15, 2010