Copyright Notice
- All original comments are © Copyright 2004 by CodeWarrior. All rights are reserved. All quoted material unless in public domain, are the copyrighted works of the respective copyright holders, and all referenced trademarks are respectively owned by the relevant trademark holder. No attempt nor intention is made by this author to dilute any trademark or infringe any copyrighted material. All materials used on this page not copyrighted by CodeWarrior, are held to be used for non-commercial , personal, fair use purposes. All declaratoy statements not manifestly,contextually or perceptually, intended to be sarcastic, ironic, or parody in nature, are asserted to be true and correct by the author of this blog, as far as could be determined given the information available to the author at the time the post was written. Unauthorized reproduction of material on this page is prohibited, unless such limited reproduction falls under fair use, and such use is authorized if proper attribution of the source of the material, and author is credited in all instances of its usage.
SEARCH THIS SITE USING KEYWORDS
Powered by:

CodeWarriorZ BlueZ
CodeWarriorz Thoughts
Day to day musings of free speech activist CodeWarrior.
CHECK OUT THE WEBSITE OF MY PAL SHMOO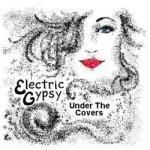 Tuesday, September 28, 2004
"Officials Plan NYC Curfew

New York Post | September 28 2004

Comment: First they raise it to under-21's and then apply it to everyone without a National ID Card and a security threat rating above green.

City streets could become an adults-only zone late at night if two Big Apple lawmakers have their way.

City Councilmen Dennis Gallagher (R-Queens) and James Oddo (R-S.I.) plan to introduce a bill today establishing a curfew prohibiting anyone under 18 from being in a public place without adult supervision between midnight and 6 a.m.

"When you think about things and you wonder what good can happen to a child alone on the streets of New York at 2 in the morning, no one's been able to give me a good answer on that," said Gallagher.

"I'd much rather see them at home, reading a book, sleeping or doing something constructive."

The measure authorizes cops to demand proof of age from people they suspect of violating the curfew.

Officers could then escort the violator home, detain him or her at a precinct to await pick-up by a parent, guardian or relative, or issue a summons.

The bill provides penalties of up to 25 hours of community service for a first offense and 50 hours for subsequent violations.

But it isn't just kids who can wind up in trouble.

Parents who knowingly let their kids break the curfew can be fined $75 for a first offense and $250 for additional slip-ups. "

Thanks to twoby2 for the tip...
This the Crawford Texas (where Bush's ranch is) says about the
Bush candidacy....

"Kerry Will Restore
American Dignity
2004 Iconoclast Presidential Endorsement

Few Americans would have voted for George W. Bush four years ago if he had promised that, as President, he would:
• Empty the Social Security trust fund by $507 billion to help offset fiscal irresponsibility and at the same time slash Social Security benefits.
• Cut Medicare by 17 percent and reduce veterans' benefits and military pay.
• Eliminate overtime pay for millions of Americans and raise oil prices by 50 percent.
• Give tax cuts to businesses that sent American jobs overseas, and, in fact, by policy encourage their departure.
• Give away billions of tax dollars in government contracts without competitive bids.
• Involve this country in a deadly and highly questionable war, and
• Take a budget surplus and turn it into the worst deficit in the history of the United States, creating a debt in just four years that will take generations to repay.
These were elements of a hidden agenda that surfaced only after he took office.
The publishers of The Iconoclast endorsed Bush four years ago, based on the things he promised, not on this smoke-screened agenda.
Today, we are endorsing his opponent, John Kerry, based not only on the things that Bush has delivered, but also on the vision of a return to normality that Kerry says our country needs.
Four items trouble us the most about the Bush administration: his initiatives to disable the Social Security system, the deteriorating state of the American economy, a dangerous shift away from the basic freedoms established by our founding fathers, and his continuous mistakes regarding terrorism and Iraq.
President Bush has announced plans to change the Social Security system as we know it by privatizing it, which when considering all the tangents related to such a change, would put the entire economy in a dramatic tailspin.
The Social Security Trust Fund actually lends money to the rest of the government in exchange for government bonds, which is how the system must work by law, but how do you later repay Social Security while you are running a huge deficit? It's impossible, without raising taxes sometime in the future or becoming fiscally responsible now. Social Security money is being used to escalate our deficit and, at the same time, mask a much larger government deficit, instead of paying down the national debt, which would be a proper use, to guarantee a future gain.
Privatization is problematic in that it would subject Social Security to the ups, downs, and outright crashes of the Stock Market. It would take millions in brokerage fees and commissions out of the system, and, unless we have assurance that the Ivan Boeskys and Ken Lays of the world will be caught and punished as a deterrent, subject both the Market and the Social Security Fund to fraud and market manipulation, not to mention devastate and ruin multitudes of American families that would find their lives lost to starvation, shame, and isolation.
Kerry wants to keep Social Security, which each of us already owns. He says that the program is manageable, since it is projected to be solvent through 2042, with use of its trust funds. This would give ample time to strengthen the economy, reduce the budget deficit the Bush administration has created, and, therefore, bolster the program as needed to fit ever-changing demographics.
Our senior citizens depend upon Social Security. Bush's answer is radical and uncalled for, and would result in chaos as Americans have never experienced. Do we really want to risk the future of Social Security on Bush by spinning the wheel of uncertainty?
In those dark hours after the World Trade Center attacks, Americans rallied together with a new sense of patriotism. We were ready to follow Bush's lead through any travail.
He let us down.
When he finally emerged from his hide-outs on remote military bases well after the first crucial hours following the attack, he gave sound-bytes instead of solutions.
He did not trust us to be ready to sacrifice, build up our public and private security infrastructure, or cut down on our energy use to put economic pressure on the enemy in all the nations where he hides. He merely told us to shop, spend, and pretend nothing was wrong.
Rather than using the billions of dollars expended on the invasion of Iraq to shore up our boundaries and go after Osama bin Laden and the Saudi Arabian terrorists, the funds were used to initiate a war with what Bush called a more immediate menace, Saddam Hussein, in oil-rich Iraq. After all, Bush said Iraq had weapons of mass destruction trained on America. We believed him, just as we believed it when he reported that Iraq was the heart of terrorism. We trusted him.
The Iconoclast, the President's hometown newspaper, took Bush on his word and editorialized in favor of the invasion. The newspaper's publisher promoted Bush and the invasion of Iraq to Londoners in a BBC interview during the time that the administration was wooing the support of Prime Minister Tony Blair.
Again, he let us down.
We presumed the President had solid proof of the existence of these weapons, what and where they were, even as the search continued. Otherwise, our troops would be in much greater danger and the premise for a hurried-up invasion would be moot, allowing more time to solicit assistance from our allies.
Instead we were duped into following yet another privileged agenda.
Now he argues unconvincingly that Iraq was providing safe harbor to terrorists, his new key justification for the invasion. It is like arguing that America provided safe harbor to terrorists leading to 9/11.
Once and for all, George Bush was President of the United States on that day. No one else. He had been President nine months, he had been officially warned of just such an attack a full month before it happened. As President, ultimately he and only he was responsible for our failure to avert those attacks.
We should expect that a sitting President would vacation less, if at all, and instead tend to the business of running the country, especially if he is, as he likes to boast, a "wartime president." America is in service 365 days a year. We don't need a part-time President who does not show up for duty as Commander-In-Chief until he is forced to, and who is in a constant state of blameless denial when things don't get done.
What has evolved from the virtual go-it-alone conquest of Iraq is more gruesome than a stain on a White House intern's dress. America's reputation and influence in the world has diminished, leaving us with brute force as our most persuasive voice.
Iraq is now a quagmire: no WMDs, no substantive link between Saddam and Osama, and no workable plan for the withdrawal of our troops. We are asked to go along on faith. But remember, blind patriotism can be a dangerous thing and "spin" will not bring back to life a dead soldier; certainly not a thousand of them.
Kerry has remained true to his vote granting the President the authority to use the threat of war to intimidate Saddam Hussein into allowing weapons inspections. He believes President Bush rushed into war before the inspectors finished their jobs.
Kerry also voted against President Bush's $87 billion for troop funding because the bill promoted poor policy in Iraq, privileged Halliburton and other corporate friends of the Bush administration to profiteer from the war, and forced debt upon future generations of Americans.
Kerry's four-point plan for Iraq is realistic, wise, strong, and correct. With the help from our European and Middle Eastern allies, his plan is to train Iraqi security forces, involve Iraqis in their rebuilding and constitution-writing processes, forgive Iraq's multi-billion dollar debts, and convene a regional conference with Iraq's neighbors in order to secure a pledge of respect for Iraq's borders and non-interference in Iraq's internal affairs.
The publishers of the Iconoclast differ with Bush on other issues, including the denial of stem cell research, shortchanging veterans' entitlements, cutting school programs and grants, dictating what our children learn through a thought-controlling "test" from Washington rather than allowing local school boards and parents to decide how young people should be taught, ignoring the environment, and creating extraneous language in the Patriot Act that removes some of the very freedoms that our founding fathers and generations of soldiers fought so hard to preserve.
We are concerned about the vast exportation of jobs to other countries, due in large part to policies carried out by Bush appointees. Funds previously geared at retention of small companies are being given to larger concerns, such as Halliburton — companies with strong ties to oil and gas. Job training has been cut every year that Bush has resided at the White House.
Then there is his resolve to inadequately finance Homeland Security and to cut the Community Oriented Policing Program (COPS) by 94 percent, to reduce money for rural development, to slash appropriations for the Small Business Administration, and to under-fund veterans' programs.
Likewise troubling is that President Bush fought against the creation of the 9/11 Commission and is yet to embrace its recommendations.
Vice President Cheney's Halliburton has been awarded multi-billion-dollar contracts without undergoing any meaningful bid process — an enormous conflict of interest — plus the company has been significantly raiding the funds of Export-Import Bank of America, reducing investment that could have gone toward small business trade.
When examined based on all the facts, Kerry's voting record is enviable and echoes that of many Bush allies who are aghast at how the Bush administration has destroyed the American economy. Compared to Bush on economic issues, Kerry would be an arch-conservative, providing for Americans first. He has what it takes to right our wronged economy.
The re-election of George W. Bush would be a mandate to continue on our present course of chaos. We cannot afford to double the debt that we already have. We need to be moving in the opposite direction.
John Kerry has 30 years of experience looking out for the American people and can navigate our country back to prosperity and re-instill in America the dignity she so craves and deserves. He has served us well as a highly decorated Vietnam veteran and has had a successful career as a district attorney, lieutenant governor, and senator.
Kerry has a positive vision for America, plus the proven intelligence, good sense, and guts to make it happen.
That's why The Iconoclast urges Texans not to rate the candidate by his hometown or even his political party, but instead by where he intends to take the country.
The Iconoclast wholeheartedly endorses John Kerry."
=====SNIP=============
Nothing like your neighbors to see through the cow poopoo.

"Congresswoman Wants Probe of Army's Re-enlistment Threats
By Staff and Wire Reports
Sep 28, 2004, 00:08
Email this article
Printer friendly page

A Colorado congresswoman called Monday for an investigation into allegations that Iraqi war veterans near the end of their duty were given a choice between re-enlisting or being sent back to Iraq.
Democratic Rep. Diana Degette, in a letter to House Armed Services Committee Chairman Duncan Hunter, R-Calif., asked him to look into whether the "White House or civilian Pentagon officials are pressuring the military to use coercive tactics to get soldiers to re-enlist in order to maintain the force levels necessary to fight the war in Iraq and war on terror."

DeGette, at a news conference in Denver, cited reports in two Denver newspapers and calls she has received from several soldiers at Fort Carson, near Colorado Springs.

"They can't meet re-enlistment goals, so they're putting this hammer over their head, which is just wrong," DeGette said. "In the long term, the integrity of our military is going to suffer."

According to reports in the Rocky Mountain News and The Denver Post, soldiers from the 3rd Brigade Combat Team were told they faced reassignment to units expected to be deployed to Iraq or Korea if they did not either re-enlist by the end of the month or extend their duty until the end of 2007. Those who re-enlisted or extended would stay with the 3rd Brigade, which already was deployed for a year in Iraq.

Pentagon officials deferred comment to Fort Carson, which denied any effort to coerce soldiers into re-enlisting.

Fort Carson spokesman Lt. Justin Journeay said soldiers recently were given a form with three options; the third - neither extending nor re-enlisting - came with the understanding they could be reassigned."
=====SNIP====================
It's a threat the way I read it...plain and simple, and if you have friends or family in the military, like I do, you KNOW what it means!

EXCELLENT
"Iraq is the Real Issue of This Election
By DOUG THOMPSON
Sep 28, 2004, 08:04
Email this article
Printer friendly page

It's taken far too long but Campaign 2004 finally got around to issues in this century.
With little over a month to go, George W. Bush and John F. Kerry still talk about their war records but at least it's the current war over in Iraq, not what did or did not happen in Vietnam over three decades ago.


The bombings continue in Iraq. (AP Photo/Khalid Mohammed)
Like most Americans, I no longer give a damn what either of these men did 35 years ago. I'm more concerned about what they will do over the next four years. That's what matters and the central issue of this campaign should be that damn war in Iraq where more than 1,000 Americans have died, along with countless Iraqi civilians, and where God knows how many more will perish before we find a way out of the quagmire.

Of course, as happens too often when another country decides to impose its will on another, we can't just pack up the Humvees and leave. Iraq is a mess – politically, economically, socially and otherwise. The sounds of car bombs and mortar attacks fill the air daily. An intel report that managed to find it way public before the Bush spinmeisters could sanitize it says the country is on the verge of all-out civil war.

We promised the Iraqis freedom and gave them chaos. We promised Baghdad peace and turned it into Beirut. A year ago, the President of the United States flew onto an aircraft carrier and proclaimed "Mission Accomplished." We know now that it was anything but.

Bush's Secretary of State, the more principled Colin Powell, admits Iraq is a mess. "Yes, it's getting worse," Powell said on ABC's This Morning with George Stephanopoulos this past Sunday. This, of course, sent the spinners at 1600 Penn scrambling but they couldn't find a way to soften what Powell said. The man who knows a hell of a lot about war than either of the Presidential contenders summed up the situation in four words: Yes, it's getting worse.

We've been in these quagmires before: Vietnam, Korea, Bosnia, Lebanon: In every case without a decent exist strategy. While our leaders stumbled over each other trying to find a "politically-feasible" way to get out, more Americans died – just as they will in Iraq.

But does either George W. Bush or John F. Kerry offer a way to get out of this mess without leaving Iraq worse off than it was when Bush decided to invade the country last year?

Not really. Bush defends his actions against mounting evidence his rationale for going to war was wrong, his strategy for winning the hearts and minds of Iraqi flawed and his exit strategy non-existent.

Kerry, who as a Senator voted to let Bush wage the war, tries to play both sides of the fence, saying he voted to give the President the authority to go to war but – if he had been President – he would not have gone to war, a vague distinction that only adds to the public perception that he goes with whatever direction a political wind happens to blow.

And while we spend billions in what may be a no-win scenario and more and more Americans come home in coffins, Osama bin Laden's terror network regroups and grows, secure in the knowledge that a nation pre-occupied with an ill-conceived war in Iraq cannot deploy its limited resources to stopping madmen who flourish elsewhere."

"Homophobic EMail Brings Rebuke But No Dismissal
By Staff and Wire Reports
Sep 28, 2004, 16:48
Email this article
Printer friendly page

A Republican Senate candidate in South Carolina has reprimanded, but not fired, a campaign staffer for a homophobic comment she made about lesbians in an e-mail.
Ginny Allen, director of operations for Rep. Jim DeMint's campaign, accidentally sent the e-mail to Lisa Hall, chairwoman of a local gay advocacy group, after Hall invited DeMint to attend a town hall meeting on gay issues.

Apparently thinking she was forwarding the e-mail to someone within the campaign, Allen wrote: "come on farg give this dike a reply." The word "farg" was a shorthand reference to the last name of the person Allen intended to receive the e-mail, campaign director Terry Sullivan said Tuesday.

Allen was not fired, but DeMint said in a letter of apology Monday that he had personally reprimanded Allen."
---------------SNIP===================
Is the "compassionate conservative"?
Hmnmmm...do tell!

"Swing Voters Question Bush's Honesty, Think Iraq Was a Mistake But Wary of Kerry
By RON FOURNIER
Sep 28, 2004, 17:45
Email this article
Printer friendly page

In an election where most voters have already chosen sides, the presidency could be decided by a small slice of America in the mushy middle - wavering voters who are more likely than others to question President Bush's honesty and think the war in Iraq was a mistake.
An Associated Press study of 1,329 "persuadable" voters, conducted by Knowledge Networks in advance of the presidential debates, suggests these people are deeply conflicted about change in the White House. While they have problems with Bush, they also have doubts about Democratic Sen. John Kerry's leadership skills and believe Bush is best suited to protect the nation.

One in every five voters is persuadable - including about 5 percent who tell pollsters they don't know who will get their vote and about 15 percent who say they are leaning toward one candidate but could switch to another. In past elections, as much as a third fit that description, but most of the nation was quick to pick sides this year in the aftermath of the disputed 2000 election.

It's possible many persuadable voters will stay home Nov. 2 out of frustration with their choices, but there are enough of them floating in the political center to alter the race for the White House.

"I don't want to see Bush get in, but I don't want to vote Kerry just to keep Bush out," said Grace Elliott, a 70-year-old retiree from Portland, Ore. She opposes the president's conduct of the war but says of Kerry: "He just makes me feel uneasy."

Bush and Kerry are pitching their campaign rhetoric to voters like Elliott, with the Republican incumbent calling his challenger a vacillator who can't be trusted to lead the nation at war while Kerry accuses Bush of misleading the people on Iraq and other issues.

In the AP study, 1,329 people were first interviewed Aug. 31 to Sept. 2 and then re-interviewed Sept. 21-27.

In the initial screening, 18 percent said they didn't know who would get their vote, with the rest evenly split between leaning Kerry or leaning Bush. The followup interviews found that 13 percent of the 1,329 had become committed to Bush and 11 percent to Kerry.

Of the 937 persuadable voters remaining, 58 percent said it was a mistake to go to war against Iraq. By contrast, polls of all likely voters show that less than half think the war was a mistake.

Many persuadable voters echoed Kerry's accusation that Bush let Iraq distract from the global war on terror. "It seems Osama crawled away and nothing was said about it," said Joy Phillips, 52, of Jacksonville, Fla.

But they favored Bush over Kerry on the question of who would best handle the situation in Iraq, 52 percent to 41 percent, roughly the same as all likely voters.

There was some hope for Kerry in one subsection of the 937 persuadable voters. Among the purely undecideds (about 22 percent):

- Kerry was slightly favored over Bush on who would best handle Iraq, with more than one-fifth of undecided voters not choosing either candidate. That suggests many undecided voters are withholding judgment, perhaps until the three debates that begin Thursday.

- They favor change more than voters leaning toward Bush or Kerry, with 54 percent saying it's worth the risk of swapping leaders in uncertain times.

"I would like to hear the debate because I'm hoping when I listen to Kerry he will tell me what his plans are" for Iraq, said Wanda Ramsey, an Owasso, Okla., retiree who had had leaned toward Kerry but is now undecided.

Among all persuadable voters - the undecided and the leaners - Bush has a lead of 40 percentage points on the question of who would best protect the nation.

"The more Kerry talks, the more I get turned off by Kerry. After Thursday, I'll know for sure, but for now it's Bush," said Marcia Vinick, a retiree from Scotia, N.Y., who voted for Al Gore in 2000 and opposes the war.

Kerry holds a 2-to-1 advantage among persuadables on who would best create jobs, though the Democrat has lost his advantage on the jobs issue in polls of all likely voters.

On personality traits, only 32 percent of persuadable voters consider Kerry decisive while 79 percent attribute that quality to Bush. That tracks with polls of all likely voters.

Paula Larson, an undecided voter who used to lean toward Kerry, said electing Kerry as commander in chief "would send a signal of weakness."

Some 42 percent of persuadable voters say Bush is honest, considerably lower than he rates among all likely voters.

Persuadable voters leaning toward either Kerry or Bush say the main reason they might eventually vote for the incumbent is they have doubt about Kerry's ability to lead. Or they don't know enough about him.

On the other hand, they said the main reason they might vote for Kerry is they disagree with Bush's positions, especially on Iraq.

Among voters who moved from the persuadable column to firmly behind Bush, most cited personal qualities such as leadership.

Kerry's new voters credited his stance on issues.

Then there were voters like Robert Burch, a 52-year-old unemployed chemical engineer from Collegeville, Pa., who voted for Bush in 2000 and is now undecided. He may vote third party rather than choose between two unsatisfactory candidates.

"The lesser of two evils," he said, "is still evil.""

Top 10 Reasons to Vote for Bush
1) You hate these pesky freedoms and liberties.

2) You enjoy being unemployed or look forward to it.

3) You hate the environment.

4) You have a child or grandchild you want to sacrifice in a needlesss war.

5) You think the idea of nuclear war is "fun"

6) You enjoy having leaders who attend the Bohemian grove club and worship the gog Molech.

7) You think healthcare SHOULD be unaffordable.

8) You hate the notion of a cure for alzheimers or diseases that stem cell research would benefit.

9) If you like politicians who curse people using the "F" word.

10) If you are BushyWhipped.

1) You're tired of these pesky freedoms and liberties we've had for over 200 years, and because the Iraqis hate our freedoms, Bush will eliminate them and make us less a target.

2) You have a child or grandchild you want to sacrifice in a needless war.

3) You look forward to being unemployed or staying unemployed.

4) You support a leader visiting Bohemian Grove and worshipping the God MOLECH.

5) You hate the military.

6) You love a future of war, after war, after war.

7) You think a future nuclear war sounds like "fun".

8) You hate the environment and nature in general.

9) You think a draft dodger is better than a decorated war hero any day.

10) You're BushyWhipped!

Archives
Monday, May 03, 2004 Tuesday, May 04, 2004 Sunday, May 09, 2004 Tuesday, May 11, 2004 Wednesday, May 12, 2004 Friday, May 14, 2004 Saturday, May 15, 2004 Sunday, May 16, 2004 Monday, May 17, 2004 Tuesday, May 18, 2004 Wednesday, May 19, 2004 Thursday, May 20, 2004 Friday, May 21, 2004 Monday, May 24, 2004 Tuesday, May 25, 2004 Wednesday, May 26, 2004 Thursday, May 27, 2004 Friday, May 28, 2004 Saturday, May 29, 2004 Sunday, May 30, 2004 Tuesday, June 01, 2004 Wednesday, June 02, 2004 Thursday, June 03, 2004 Friday, June 04, 2004 Saturday, June 05, 2004 Sunday, June 06, 2004 Monday, June 07, 2004 Tuesday, June 08, 2004 Wednesday, June 09, 2004 Thursday, June 10, 2004 Friday, June 11, 2004 Sunday, June 13, 2004 Monday, June 14, 2004 Wednesday, June 16, 2004 Thursday, June 17, 2004 Friday, June 18, 2004 Sunday, June 20, 2004 Monday, June 21, 2004 Tuesday, June 22, 2004 Wednesday, June 23, 2004 Thursday, June 24, 2004 Friday, June 25, 2004 Saturday, June 26, 2004 Sunday, June 27, 2004 Tuesday, June 29, 2004 Wednesday, June 30, 2004 Thursday, July 01, 2004 Friday, July 02, 2004 Saturday, July 03, 2004 Sunday, July 04, 2004 Monday, July 05, 2004 Tuesday, July 06, 2004 Wednesday, July 07, 2004 Thursday, July 08, 2004 Friday, July 09, 2004 Saturday, July 10, 2004 Sunday, July 11, 2004 Monday, July 12, 2004 Tuesday, July 13, 2004 Wednesday, July 14, 2004 Thursday, July 15, 2004 Friday, July 16, 2004 Saturday, July 17, 2004 Sunday, July 18, 2004 Monday, July 19, 2004 Tuesday, July 20, 2004 Wednesday, July 21, 2004 Friday, July 23, 2004 Friday, July 30, 2004 Monday, August 02, 2004 Tuesday, August 03, 2004 Wednesday, August 04, 2004 Thursday, August 05, 2004 Friday, August 06, 2004 Saturday, August 07, 2004 Sunday, August 08, 2004 Tuesday, August 10, 2004 Wednesday, August 11, 2004 Thursday, August 12, 2004 Friday, August 13, 2004 Saturday, August 14, 2004 Sunday, August 15, 2004 Monday, August 16, 2004 Tuesday, August 17, 2004 Friday, August 20, 2004 Saturday, August 21, 2004 Tuesday, August 24, 2004 Wednesday, August 25, 2004 Thursday, August 26, 2004 Friday, August 27, 2004 Sunday, August 29, 2004 Monday, August 30, 2004 Wednesday, September 01, 2004 Thursday, September 02, 2004 Friday, September 03, 2004 Saturday, September 04, 2004 Sunday, September 05, 2004 Monday, September 06, 2004 Tuesday, September 07, 2004 Wednesday, September 08, 2004 Thursday, September 09, 2004 Friday, September 10, 2004 Saturday, September 11, 2004 Sunday, September 12, 2004 Monday, September 13, 2004 Tuesday, September 14, 2004 Wednesday, September 15, 2004 Friday, September 17, 2004 Saturday, September 18, 2004 Sunday, September 19, 2004 Tuesday, September 21, 2004 Wednesday, September 22, 2004 Thursday, September 23, 2004 Friday, September 24, 2004 Saturday, September 25, 2004 Monday, September 27, 2004 Tuesday, September 28, 2004 Wednesday, September 29, 2004 Thursday, September 30, 2004 Friday, October 01, 2004 Saturday, October 02, 2004 Sunday, October 03, 2004 Monday, October 04, 2004 Tuesday, October 05, 2004 Wednesday, October 06, 2004 Thursday, October 07, 2004 Friday, October 08, 2004 Saturday, October 09, 2004 Sunday, October 10, 2004 Tuesday, October 12, 2004 Wednesday, October 13, 2004 Thursday, October 14, 2004 Friday, October 15, 2004 Saturday, October 16, 2004 Sunday, October 17, 2004 Monday, October 18, 2004 Tuesday, October 19, 2004 Wednesday, October 20, 2004 Thursday, October 21, 2004 Friday, October 22, 2004 Saturday, October 23, 2004 Sunday, October 24, 2004 Monday, October 25, 2004 Tuesday, October 26, 2004 Wednesday, October 27, 2004 Thursday, October 28, 2004 Friday, October 29, 2004 Saturday, October 30, 2004 Sunday, October 31, 2004 Monday, November 01, 2004 Tuesday, November 02, 2004 Wednesday, November 03, 2004 Thursday, November 04, 2004 Friday, November 05, 2004 Saturday, November 06, 2004 Sunday, November 07, 2004 Monday, November 08, 2004 Tuesday, November 09, 2004 Wednesday, November 10, 2004 Thursday, November 11, 2004 Friday, November 12, 2004 Saturday, November 13, 2004 Sunday, November 14, 2004 Monday, November 15, 2004 Tuesday, November 16, 2004 Wednesday, November 17, 2004 Thursday, November 18, 2004 Friday, November 19, 2004 Saturday, November 20, 2004 Sunday, November 21, 2004 Monday, November 22, 2004 Thursday, November 25, 2004 Friday, November 26, 2004 Saturday, November 27, 2004 Sunday, November 28, 2004 Tuesday, November 30, 2004 Wednesday, December 01, 2004 Thursday, December 02, 2004 Friday, December 03, 2004 Saturday, December 04, 2004 Tuesday, December 07, 2004 Wednesday, December 08, 2004 Thursday, December 09, 2004 Friday, December 10, 2004 Saturday, December 11, 2004 Sunday, December 12, 2004 Monday, December 13, 2004 Tuesday, December 14, 2004 Wednesday, December 15, 2004 Thursday, December 16, 2004 Friday, December 17, 2004 Sunday, December 19, 2004 Monday, December 20, 2004 Friday, December 24, 2004 Saturday, December 25, 2004 Sunday, December 26, 2004 Wednesday, December 29, 2004 Thursday, December 30, 2004 Friday, December 31, 2004 Monday, January 03, 2005 Wednesday, January 05, 2005 Thursday, January 06, 2005 Saturday, January 08, 2005 Sunday, January 09, 2005 Tuesday, January 11, 2005 Wednesday, January 12, 2005 Thursday, January 13, 2005 Saturday, January 15, 2005 Wednesday, January 19, 2005 Friday, January 21, 2005 Saturday, January 22, 2005 Sunday, January 23, 2005 Monday, January 24, 2005 Wednesday, January 26, 2005 Thursday, January 27, 2005 Friday, January 28, 2005 Saturday, January 29, 2005 Monday, January 31, 2005 Thursday, February 03, 2005 Friday, February 04, 2005 Saturday, February 05, 2005 Sunday, February 06, 2005 Monday, February 07, 2005 Tuesday, February 08, 2005 Wednesday, February 09, 2005 Thursday, February 10, 2005 Friday, February 11, 2005 Saturday, February 12, 2005 Sunday, February 13, 2005 Tuesday, February 15, 2005 Thursday, February 17, 2005 Saturday, February 19, 2005 Sunday, February 20, 2005 Wednesday, February 23, 2005 Saturday, February 26, 2005 Sunday, February 27, 2005 Monday, February 28, 2005 Wednesday, March 02, 2005 Thursday, March 03, 2005 Sunday, March 06, 2005 Tuesday, March 08, 2005 Wednesday, March 09, 2005 Thursday, March 10, 2005 Friday, March 11, 2005 Saturday, March 12, 2005 Sunday, March 13, 2005 Monday, March 14, 2005 Tuesday, March 15, 2005 Wednesday, March 16, 2005 Thursday, March 17, 2005 Friday, March 18, 2005 Saturday, March 19, 2005 Thursday, March 24, 2005 Friday, March 25, 2005 Saturday, March 26, 2005 Sunday, March 27, 2005 Wednesday, March 30, 2005 Thursday, March 31, 2005 Friday, April 01, 2005 Saturday, April 02, 2005 Sunday, April 03, 2005 Wednesday, April 06, 2005 Thursday, April 07, 2005 Saturday, April 09, 2005 Sunday, April 10, 2005 Monday, April 11, 2005 Thursday, April 14, 2005 Saturday, April 16, 2005 Sunday, April 17, 2005 Monday, April 18, 2005 Wednesday, April 20, 2005 Thursday, April 21, 2005 Friday, April 22, 2005 Saturday, April 23, 2005 Sunday, April 24, 2005 Tuesday, April 26, 2005 Friday, April 29, 2005 Saturday, April 30, 2005 Sunday, May 01, 2005 Monday, May 02, 2005 Tuesday, May 03, 2005 Wednesday, May 04, 2005 Thursday, May 05, 2005 Friday, May 06, 2005 Sunday, May 08, 2005 Wednesday, May 11, 2005 Thursday, May 12, 2005 Friday, May 13, 2005 Sunday, May 15, 2005 Monday, May 16, 2005 Wednesday, May 18, 2005 Thursday, May 19, 2005 Friday, May 20, 2005 Saturday, May 21, 2005 Sunday, May 22, 2005 Monday, May 23, 2005 Tuesday, May 24, 2005 Wednesday, May 25, 2005 Thursday, May 26, 2005 Friday, May 27, 2005 Saturday, May 28, 2005 Sunday, May 29, 2005 Monday, May 30, 2005 Tuesday, May 31, 2005 Wednesday, June 01, 2005 Thursday, June 02, 2005 Friday, June 03, 2005 Saturday, June 04, 2005 Sunday, June 05, 2005 Monday, June 06, 2005 Tuesday, June 07, 2005 Wednesday, June 08, 2005 Thursday, June 09, 2005 Friday, June 10, 2005 Sunday, June 12, 2005 Tuesday, June 14, 2005 Thursday, June 16, 2005 Friday, June 17, 2005 Saturday, June 18, 2005 Sunday, June 19, 2005 Monday, June 20, 2005 Tuesday, June 21, 2005 Thursday, June 23, 2005 Saturday, June 25, 2005 Sunday, June 26, 2005 Tuesday, June 28, 2005 Wednesday, June 29, 2005 Thursday, June 30, 2005 Friday, July 01, 2005 Saturday, July 02, 2005 Monday, July 04, 2005 Wednesday, July 06, 2005 Thursday, July 07, 2005 Saturday, July 09, 2005 Sunday, July 10, 2005 Friday, July 15, 2005 Sunday, July 17, 2005 Tuesday, July 19, 2005 Wednesday, July 20, 2005 Thursday, July 21, 2005 Saturday, July 23, 2005 Sunday, July 24, 2005 Tuesday, August 02, 2005 Thursday, August 04, 2005 Friday, August 05, 2005 Saturday, August 13, 2005 Wednesday, August 24, 2005 Friday, August 26, 2005 Saturday, August 27, 2005 Saturday, September 03, 2005 Wednesday, September 07, 2005 Thursday, September 08, 2005 Saturday, September 24, 2005 Wednesday, September 28, 2005 Wednesday, October 19, 2005 Thursday, October 20, 2005 Friday, October 21, 2005 Sunday, October 23, 2005 Wednesday, November 02, 2005 Monday, November 21, 2005 Wednesday, November 23, 2005 Friday, December 02, 2005 Saturday, December 10, 2005 Saturday, December 17, 2005 Sunday, December 18, 2005 Monday, December 19, 2005 Wednesday, December 21, 2005 Wednesday, January 04, 2006 Friday, January 06, 2006 Monday, January 09, 2006 Monday, January 16, 2006 Tuesday, January 17, 2006 Friday, January 20, 2006 Sunday, January 22, 2006 Saturday, January 28, 2006 Tuesday, January 31, 2006 Wednesday, February 01, 2006 Thursday, February 02, 2006 Wednesday, February 08, 2006 Thursday, February 09, 2006 Friday, February 10, 2006 Saturday, February 11, 2006 Sunday, February 12, 2006 Monday, February 13, 2006 Tuesday, February 14, 2006 Wednesday, February 15, 2006 Thursday, February 16, 2006 Saturday, February 18, 2006 Monday, February 20, 2006 Wednesday, February 22, 2006 Thursday, February 23, 2006 Sunday, March 05, 2006 Tuesday, March 07, 2006 Friday, March 24, 2006 Saturday, March 25, 2006 Wednesday, April 05, 2006 Thursday, April 06, 2006 Friday, April 07, 2006 Saturday, April 08, 2006 Tuesday, April 11, 2006 Monday, April 17, 2006 Tuesday, April 25, 2006 Thursday, April 27, 2006 Tuesday, May 09, 2006 Friday, May 12, 2006 Saturday, May 13, 2006 Sunday, May 14, 2006 Monday, May 15, 2006 Tuesday, May 16, 2006 Thursday, May 18, 2006 Friday, May 26, 2006 Sunday, May 28, 2006 Monday, May 29, 2006 Wednesday, May 31, 2006 Thursday, June 01, 2006 Sunday, June 04, 2006 Monday, June 05, 2006 Friday, June 09, 2006 Saturday, June 10, 2006 Sunday, June 11, 2006 Friday, June 16, 2006 Monday, June 19, 2006 Friday, June 23, 2006 Sunday, June 25, 2006 Tuesday, June 27, 2006 Wednesday, June 28, 2006 Friday, June 30, 2006 Sunday, July 09, 2006 Thursday, July 13, 2006 Friday, July 14, 2006 Saturday, July 15, 2006 Monday, July 17, 2006 Tuesday, July 18, 2006 Wednesday, July 19, 2006 Tuesday, July 25, 2006 Wednesday, July 26, 2006 Friday, July 28, 2006 Sunday, July 30, 2006 Monday, July 31, 2006 Thursday, August 03, 2006 Friday, August 04, 2006 Sunday, August 06, 2006 Monday, August 07, 2006 Wednesday, August 09, 2006 Thursday, August 10, 2006 Sunday, August 13, 2006 Tuesday, August 15, 2006 Thursday, August 17, 2006 Friday, August 18, 2006 Wednesday, September 06, 2006 Friday, September 08, 2006 Monday, September 11, 2006 Wednesday, September 13, 2006 Thursday, September 14, 2006 Friday, September 22, 2006 Saturday, September 23, 2006 Sunday, October 01, 2006 Tuesday, October 03, 2006 Monday, October 30, 2006 Monday, November 06, 2006 Tuesday, November 07, 2006 Sunday, November 12, 2006 Tuesday, November 21, 2006 Wednesday, November 22, 2006 Thursday, November 23, 2006 Friday, December 01, 2006 Monday, December 04, 2006 Tuesday, December 05, 2006 Thursday, December 14, 2006 Wednesday, December 20, 2006 Thursday, December 21, 2006 Friday, December 29, 2006 Wednesday, January 10, 2007 Thursday, January 11, 2007 Saturday, January 13, 2007 Monday, January 15, 2007 Wednesday, January 17, 2007 Saturday, January 20, 2007 Tuesday, January 23, 2007 Tuesday, February 20, 2007 Saturday, February 24, 2007 Sunday, February 25, 2007 Friday, March 23, 2007 Wednesday, April 04, 2007 Tuesday, April 10, 2007 Thursday, April 12, 2007 Friday, April 13, 2007 Thursday, April 19, 2007 Friday, April 20, 2007 Tuesday, April 24, 2007 Tuesday, May 08, 2007 Thursday, May 10, 2007 Friday, May 11, 2007 Monday, May 14, 2007 Tuesday, May 15, 2007 Sunday, May 20, 2007 Monday, May 21, 2007 Tuesday, May 22, 2007 Wednesday, May 23, 2007 Thursday, May 24, 2007 Sunday, May 27, 2007 Wednesday, May 30, 2007 Thursday, May 31, 2007 Friday, June 01, 2007 Monday, June 04, 2007 Wednesday, June 06, 2007 Saturday, June 09, 2007 Sunday, June 10, 2007 Monday, June 11, 2007 Friday, June 15, 2007 Tuesday, June 19, 2007 Tuesday, June 26, 2007 Wednesday, June 27, 2007 Thursday, June 28, 2007 Saturday, June 30, 2007 Monday, July 02, 2007 Tuesday, July 03, 2007 Friday, July 06, 2007 Tuesday, July 10, 2007 Friday, July 13, 2007 Tuesday, July 24, 2007 Saturday, July 28, 2007 Sunday, July 29, 2007 Monday, August 13, 2007 Sunday, August 19, 2007 Saturday, August 25, 2007 Monday, August 27, 2007 Wednesday, August 29, 2007 Friday, August 31, 2007 Friday, September 07, 2007 Wednesday, September 12, 2007 Wednesday, September 19, 2007 Friday, September 21, 2007 Friday, September 28, 2007 Tuesday, October 02, 2007 Thursday, October 11, 2007 Saturday, October 27, 2007 Thursday, November 01, 2007 Saturday, November 03, 2007 Monday, November 05, 2007 Wednesday, November 28, 2007 Tuesday, December 04, 2007 Tuesday, December 11, 2007 Friday, December 14, 2007 Friday, December 21, 2007 Tuesday, December 25, 2007 Saturday, December 29, 2007 Monday, January 07, 2008 Thursday, January 10, 2008 Saturday, January 12, 2008 Sunday, January 13, 2008 Tuesday, January 15, 2008 Friday, January 18, 2008 Saturday, January 19, 2008 Friday, January 25, 2008 Sunday, January 27, 2008 Monday, January 28, 2008 Tuesday, January 29, 2008 Sunday, February 03, 2008 Wednesday, February 06, 2008 Friday, February 08, 2008 Sunday, February 10, 2008 Monday, February 11, 2008 Tuesday, February 12, 2008 Monday, February 25, 2008 Tuesday, February 26, 2008 Monday, March 03, 2008 Tuesday, March 04, 2008 Saturday, March 22, 2008 Saturday, April 19, 2008 Wednesday, April 23, 2008 Saturday, April 26, 2008 Wednesday, April 30, 2008 Monday, May 05, 2008 Tuesday, May 13, 2008 Wednesday, May 14, 2008 Saturday, May 17, 2008 Tuesday, May 20, 2008 Saturday, May 24, 2008 Sunday, May 25, 2008 Thursday, June 12, 2008 Tuesday, June 17, 2008 Saturday, July 05, 2008 Tuesday, July 08, 2008 Monday, August 04, 2008 Thursday, August 28, 2008 Thursday, September 11, 2008 Saturday, September 20, 2008 Monday, September 22, 2008 Tuesday, September 23, 2008 Wednesday, September 24, 2008 Friday, September 26, 2008 Monday, September 29, 2008 Saturday, October 04, 2008 Wednesday, October 08, 2008 Thursday, October 09, 2008 Sunday, October 12, 2008 Wednesday, October 15, 2008 Wednesday, October 22, 2008 Thursday, October 23, 2008 Friday, October 24, 2008 Tuesday, October 28, 2008 Wednesday, October 29, 2008 Monday, November 03, 2008 Tuesday, November 04, 2008 Thursday, November 06, 2008 Saturday, November 08, 2008 Monday, November 10, 2008 Wednesday, November 19, 2008 Thursday, December 18, 2008 Monday, December 22, 2008 Sunday, January 11, 2009 Thursday, January 22, 2009 Monday, January 26, 2009 Thursday, February 19, 2009 Tuesday, February 24, 2009 Friday, February 27, 2009 Monday, March 02, 2009 Thursday, March 05, 2009 Wednesday, March 11, 2009 Thursday, March 12, 2009 Friday, March 13, 2009 Thursday, March 19, 2009 Monday, March 23, 2009 Friday, March 27, 2009 Saturday, March 28, 2009 Sunday, March 29, 2009 Thursday, April 02, 2009 Tuesday, April 07, 2009 Tuesday, April 14, 2009 Tuesday, April 21, 2009 Thursday, April 23, 2009 Saturday, April 25, 2009 Sunday, May 03, 2009 Wednesday, May 06, 2009 Tuesday, May 12, 2009 Wednesday, May 13, 2009 Thursday, May 14, 2009 Sunday, May 17, 2009 Tuesday, May 26, 2009 Wednesday, June 03, 2009 Thursday, June 04, 2009 Tuesday, June 09, 2009 Friday, June 12, 2009 Saturday, June 13, 2009 Sunday, June 14, 2009 Monday, June 22, 2009 Thursday, June 25, 2009 Saturday, July 11, 2009 Tuesday, July 14, 2009 Friday, July 24, 2009 Tuesday, August 18, 2009 Wednesday, August 19, 2009 Friday, August 21, 2009 Monday, August 24, 2009 Thursday, September 03, 2009 Wednesday, September 09, 2009 Thursday, September 10, 2009 Sunday, September 13, 2009 Monday, September 14, 2009 Tuesday, September 15, 2009 Wednesday, September 23, 2009 Friday, September 25, 2009 Sunday, September 27, 2009 Tuesday, September 29, 2009 Monday, November 02, 2009 Tuesday, November 10, 2009 Thursday, November 12, 2009 Tuesday, November 24, 2009 Thursday, February 25, 2010 Thursday, March 04, 2010 Wednesday, March 17, 2010 Tuesday, March 23, 2010 Friday, April 09, 2010 Friday, April 16, 2010 Wednesday, April 21, 2010 Thursday, April 22, 2010 Friday, April 23, 2010 Thursday, April 29, 2010 Sunday, May 02, 2010 Friday, May 07, 2010 Sunday, May 09, 2010 Monday, May 10, 2010 Tuesday, May 11, 2010 Tuesday, June 15, 2010