Copyright Notice
- All original comments are © Copyright 2004 by CodeWarrior. All rights are reserved. All quoted material unless in public domain, are the copyrighted works of the respective copyright holders, and all referenced trademarks are respectively owned by the relevant trademark holder. No attempt nor intention is made by this author to dilute any trademark or infringe any copyrighted material. All materials used on this page not copyrighted by CodeWarrior, are held to be used for non-commercial , personal, fair use purposes. All declaratoy statements not manifestly,contextually or perceptually, intended to be sarcastic, ironic, or parody in nature, are asserted to be true and correct by the author of this blog, as far as could be determined given the information available to the author at the time the post was written. Unauthorized reproduction of material on this page is prohibited, unless such limited reproduction falls under fair use, and such use is authorized if proper attribution of the source of the material, and author is credited in all instances of its usage.
SEARCH THIS SITE USING KEYWORDS
Powered by:

CodeWarriorZ BlueZ
CodeWarriorz Thoughts
Day to day musings of free speech activist CodeWarrior.
CHECK OUT THE WEBSITE OF MY PAL SHMOO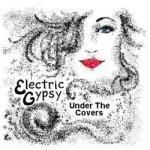 Saturday, October 16, 2004
The New York Times > Week in Review > Heart of Darkness: Who Is Abu Musab al-Zarqawi?
"Who Is Abu Musab al-Zarqawi?
By DON VAN NATTA Jr.
Published: October 10, 2004
ONDON — From a safe house in Falluja last January, Abu Musab al-Zarqawi wrote a rambling, 17-page letter to Osama bin Laden. The letter asked Mr. bin Laden to send Al Qaeda operatives to Iraq to help Mr. Zarqawi continue the guerrilla war against the American occupiers and their allies.
In the letter, Mr. Zarqawi, a 38-year-old Jordanian, had a weary, desperate tone that contradicts the nearly mythic invulnerability ascribed to him by President Bush and Vice President Dick Cheney, who have described him as one of the world's most dangerous terrorists. Mr. Zarqawi is, they say, the clearest link between Saddam Hussein's deposed regime and the Qaeda terror network.
In his letter, Mr. Zarqawi hardly sounded emboldened by his guerrilla campaign. Instead he ticked off a lengthy list of obstacles to victory - a shortage of manpower, the wobbly will of some insurgents and peril lurking around every street corner.
"Our backs are exposed and our movements compromised," he wrote in the letter, which American forces seized in February from a courier in northern Iraq and later released to the public. "Eyes are everywhere. The enemy is before us and the sea is behind us."
Without question, Mr. Zarqawi is the most hunted man in Iraq. Nearly every week, coalition forces attack suspected safe houses where he may be hiding. Since writing his plea, Mr. Zarqawi has been portrayed by American officials as the world's most prolific terrorist, preaching jihad and practicing it, often while the world watches in horror - most recently in the beheading of a 62-year-old British engineer, Kenneth Bigley, that was confirmed on Friday.
Who is Mr. Zarqawi? Is he Al Qaeda's point man in Iraq, as the Bush administration has repeatedly argued since weeks before the invasion of Iraq? Or, as some European and Middle East intelligence officials argue, is he a staunch rival of Mr. bin Laden's network whose importance has been exaggerated by the United States in an attempt to dramatize a link between Al Qaeda and the deposed regime of Saddam Hussein?
There is no dispute that Mr. Zarqawi has brazenly led a campaign of car bombings, mortar attacks, kidnappings and beheadings in Iraq, asserting his responsibility for the devastating attack in August 2003 on the United Nations headquarters in Baghdad.
But is Mr. Zarqawi responsible for "most of the major car bombings that have killed or maimed thousands of people," as Mr. Cheney charged at the vice-presidential debate on Tuesday?
He may not be quite the prolific terrorist mastermind that the Bush administration claims. Just as little is known about the Iraq insurgency, there is little known about his organization, the Tawhid and Jihad movement. Estimates vary on the size of his group, anywhere from 50 to 100 "foreign fighters" and former Saddam Hussein loyalists to as many as 1,000.
Many intelligence officials in Europe doubt that the man jailed 13 years ago for sexual assault in Jordan possesses the organizational skills or manpower muscle to launch even a small percentage of the nearly 100 insurgents' attacks that occur across Iraq daily.
"I do not think that anyone in Europe or the Middle East honestly believes that he is responsible for everything that the United States says he has done in Iraq," said a senior European intelligence official, who spoke on condition of anonymity. "The guy is on the run. He is hiding from the U.S. forces, and he is probably changing houses every night. It would be almost impossible for him to calmly plan and execute the operations all over Iraq that some people believe he has done."
In fact, in the months following the Sept. 11 attacks, Mr. Zarqawi was virtually unknown to anyone other than Jordanian intelligence officials, who saw him as a dangerous militant with a strong desire to turn Jordan into an Islamic state.
Mr. Zarqawi was literally introduced to the world in February 2003 when Secretary of State Colin L. Powell told the United Nations that Mr. Zarqawi was a "collaborator and associate" of Mr. bin Laden's. Mr. Powell also described him as a Qaeda chemical weapons expert who had relocated to Baghdad with Saddam Hussein's blessing and organized a cell of 20 operatives there."
The New York Times > Washington > Campaign 2004 > Scary Ads Take Campaign to a Grim New Level
ANTA FE, N.M., Oct. 16 - In one of President Bush's latest advertisements, a clock ticks menacingly as a young mother pulls a quart of milk out of a refrigerator in slow motion, a young father loads toddlers into a minivan and an announcer intones ominously, "Weakness invites those who would do us harm."
In one of Senator John Kerry's recent commercials, a man shoots a machine gun into the air, a car bursts into a huge orange fireball and a group of Iraqi men carry what appears to be an injured person on a stretcher as an announcer says, "Now Americans are being kidnapped, held hostage - even beheaded."
"LOUISVILLE, Ky. - The grandfather of a soldier who was part of an Army contingent that refused to deliver supplies in Iraq says his grandson called him Saturday morning and told him he had just been released from detainment.

Harold Casey of Louisville said his grandson, Justin Rogers, and other soldiers were put under armed guard after refusing to deliver supplies in Iraq.

The incident in Iraq was first reported Friday by The Clarion-Ledger in Jackson, Miss. Relatives of soldiers told the Mississippi newspaper that the troops refused to go on the mission because it was too dangerous, in part because their vehicles were in poor shape.

On Saturday, Casey said Rogers, 22, told him that the main reason he and his fellow troops refused to go on the mission was that the fuel they were transporting was contaminated.

"The fuel was contaminated for the helicopters," Casey said his grandson told him. "It would have caused them to crash. That's why they refused to deliver the fuel. They saved lives."

The Army is investigating up to 19 reservist members of a platoon that is part of the 343rd Quartermaster Company, based in Rock Hill, S.C. The unit delivers food, water and fuel on trucks in combat zones.

Convoys in Iraq are frequently subject to ambushes and roadside bombings.

Some of the troops' safety concerns were being addressed, military officials said. But a coalition spokesman in Baghdad said "a small number of the soldiers involved chose to express their concerns in an inappropriate manner, causing a temporary breakdown in discipline."

The coalition said in a statement early Saturday that troops are "not being guarded or detained. They are being interviewed. They're taking statements."

Casey said his grandson told him that some of the soldiers were reduced in rank and that they were being reassigned to different units. Casey said Rogers' rank had been reduced from sergeant to specialist.

He said Rogers and Sgt. Larry McCook of Jackson, Miss., were being transferred to the Alabama-based 2101 Transportation Company. Casey said his grandson told him he expected the transfer to keep him in Iraq longer than he had anticipated, because the 2021st only recently arrived in Iraq.

"It looks like to me they would have been grateful and really thankful and would have rewarded them for showing that this fuel was contaminated," Casey said. "They actually saved lives."

Casey said Rogers told him the Army gave the soldiers back their weapons Saturday, but they were still being confined until they are transferred to new units sometime Sunday.

Meanwhile, a commanding general has ordered the 343rd to undergo a "safety-maintenance stand down," during which it will conduct no further missions as the unit's vehicles are inspected, the military said.

On Wednesday, 19 members of the platoon did not show up for a scheduled 7 a.m. meeting in Tallil, in southeastern Iraq, to prepare for the fuel convoy's departure a few hours later, a military statement said.

"An initial report indicated that some of the 19 soldiers (not all) refused to participate in the convoy as directed," the statement said.

The mission was ultimately carried out by other soldiers from the 343rd, which has at least 120 soldiers, the military said.

U.S. military officials said the commanding general of the 13th Corps Support Command., Brig. Gen. James E. Chambers, had appointed his deputy, Col. Darrell Roll, to investigate. An investigative team under Roll is in Tallil, questioning soldiers about the incident, the military said.

"Preliminary findings indicate that there were several contributing factors that led to the late convoy incident and alleged refusal to participate by some soldiers," the military said. "It would be inappropriate to discuss those factors while the investigation continues."

The platoon has troops from Alabama, Kentucky, North Carolina, Mississippi and South Carolina, said Hill."
========SNIP===============
Hmmmmmmmmmmm......do tell!

"His Excellency
By Kirwan
9-24-4

The UN moderator introduced Bush yesterday, this way:

"On behalf of the General Assembly, I have the honor to welcome to the United Nations "His Excellency" Mr. George W. Bush, the president of the United States of America and to invite him to address the Assembly."

The term 'Excellency' should be used only for royalty, and never for an elected person representing a so-called free Republic - but then Bush wasn't elected, so maybe the moderator was only catering to another of this outlaw's fantasies? "

WONDER WHAT....
I WONDER WHAT ALL THEM DAMN BIG WORDS HE IS USING MEAN?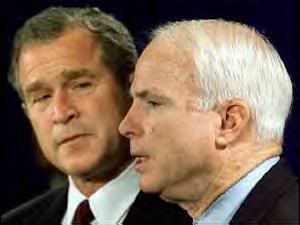 RAISE YOUR HANDS
FOR CLARIFICATION...WILL ALL THE ROBOTS AND ANDROIDS ON THE PLANE PLEASE RAISE ONE HAND
BUSH TRYING TO GET HIS ROD TO WORK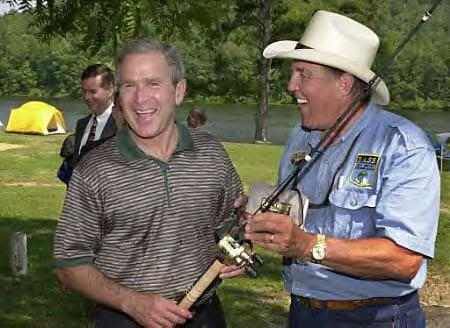 HEY PARDNER...COULD YOU SPIN THAT REEL A LITTLE FASTER AND HARDER...THIS
FISHING STUFF IS FUN! YEEEEEEEE-HAWWWWWWWW!
HARD WORKING, WORKING HARD, WORKING WHILE HARD...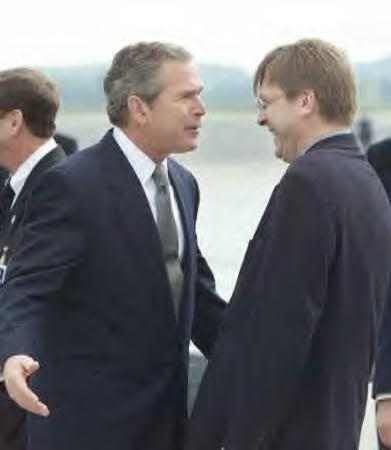 HEY, I'M WORKING HARD HERE, OR IS IT HARDWORKING....HELL, I'M HARD WHILE I'M WORKING AND IT'S HARD WORK LOVIN' MISSY JOHNSON....
WHITE HOUSE CONTINUES TO DENY BUSH IS WIRED
THE WHITE HOUSE CONTINUES TO CALL THE NOTION THAT BUSH HAS EARPHONES, A CRAZY
CONSPIRATORIAL IDEA...
BUSH'S VERSION OF LEAVE NO CHILD BEHIND
BUSH DEMONSTRATES WHAT HE MEANT BY LEAVE NO CHILD BEHIND....
APPARENTLY TO HIM, CAGES ARE AN EFFECTIVE WAY TO MAKE SURE OF LEAVING
N0NE OF THEM BEHIND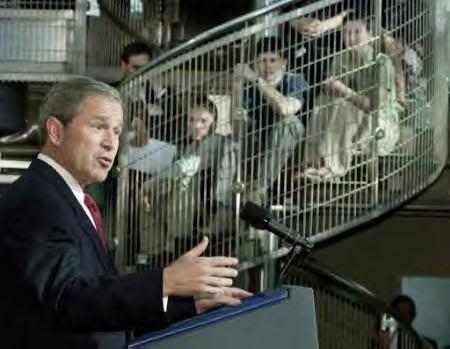 WH Pool Report: Could They Have Replaced Laura Bush with a Robot? Edition
"WH Pool Report: Could They Have Replaced Laura Bush with a Robot? Edition
In this White House pool report: bus crashes, botched kisses, needless detours and beautiful views. It's like a James Bond movie or something over there. The naughty bit:
The rest of us did manage, however, to see POTUS pull up to the gate with his traditional two limos to be greeted by Turkey's chief of protocol. FLOTUS looked resplendent in a navy blue silk skirt suit with a diamond brooch above her heart. They stopped to wave to the photographers, then Bush gave Laura a slightly off-target cheek smoosh, which caused Laura to pucker up in apparent anticipation of something more akin to a kiss. Giving up on any more PDA, they walked up a short red carpet and went through the gates.
PDA, eh? Could Laura look any more like an animatronic replica? From this pic, it seems less like Bush was going for a kiss than a full restart. Or is he just trying to hold her head on? We await further accounts.
Full report after the jump.
Subject: POOL REPORT #5, 6/28/04 Prepositioned pool #4 Arrival at cultural event, Topkapi Palace
This pool duty was not, shall we say, marked by a great degree of efficiency. Your pooler had to walk (the long way around) from the Hilton to the International Media Center, then get magged and wait 15 minutes for the NATO pool, which consisted of about 100 people. Then out the same gate and onto a bus, which took us to the wrong entrance of the Topkapi Palace, site of the cultural event. Of course, it took the NATO press folks until we had unloaded and walked past a long line of waiting VIPs before they figured out we were in the wrong place. The complete opposite side of the palace, in fact. Among the waiting VIPs was Secretary of Defense Donald Rumsfeld, who kept a low profile so as not to attract the attention of your pool.
Then it was back to the buses for a drive around to the front of the palace, which became eventful when the bus driver turned a sharp corner and cut off two police cars who then collided, just like in the movies. Not waiting to discern the damage, we careened the rest of the way around the palace walls and were dumped at the gates to the front drive. We then ran up a steep hill to the palace gates, which was fronted by a curved, cobblestone drive and shadowed by linden trees.
Thanks to NATO press officials, we had missed the first half of the arrivals, prompting a number of European correspondents to take off in a huff. The rest of us did manage, however, to see POTUS pull up to the gate with his traditional two limos to be greeted by Turkey's chief of protocol. FLOTUS looked resplendent in a navy blue silk skirt suit with a diamond brooch above her heart. They stopped to wave to the photographers, then Bush gave Laura a slightly off-target cheek smoosh, which caused Laura to pucker up in apparent anticipation of something more akin to a kiss. Giving up on any more PDA, they walked up a short red carpet and went through the gates.
The only moment of interest followed when Turkish officials balked at letting in the large American contingent that followed the president, including NSA Condoleezza Rice and Deputy Chief of Staff Joe Hagin. After a minute or two of intense discussion, the Turkish officials relented and the rest of the U.S. delegation managed to enter.
After watching a few more arrivals, your pool decided to wait out the rest of the motorcade choreography with the Travel Pool, already enjoying perhaps the most picturesque pool hold in history - on an outdoor patio overlooking the Bosporus, with a hot buffet and bar stocked with wine. We didn't feel sorry for them.
Then your poor prepositioned pooler endured another hike to the palace gates, then a bus ride to the International Media Center, then a second shuttle bus back to the Conrad.
Four hours, four bus rides, one wave and a botched kiss later, I remain,
Your devoted pooler,
Maura Reynolds
Los Angeles Times"
Stun guns pack uncertain risk
"Stun guns pack uncertain risk
Matt Mckinney, Star Tribune
October 17, 2004 TASER1017
A new, more powerful version of a stun gun that is capable of dropping an adult to the ground in excruciating pain can soon be purchased in Minnesota. It is already available on the Internet. No permit or training is required here, despite growing concerns about the weapon's safety.
The Taser, or Thomas A. Swift Electric Rifle, delivers 50,000 volts to its victims by way of two fishhook barbs attached to 15 feet of wire. The incapacitating effect is intended to wear off almost as soon as the current stops.
The Taser is in a category of electric stun weapons used by law enforcement that have spawned controversy in the past three decades because of occasional fatalities.
Less powerful Tasers and other brands of stun weapons have been sold to the public in Minneapolis for more than a decade, but this fall's $999 consumer model matches those carried by police.
A stunning inventionThe Star Tribune has documented news reports of 105 cases nationwide since 1983 in which a person died after being shocked by police with an electric stun weapon. Three people have died in Minnesota in the past 14 months.
News accounts of 14 of the deaths nationwide cite coroners, medical examiners or forensic pathologists as saying the Taser may have been a contributing factor. In the Minnesota cases, public records do not cite a Taser as a factor in two of the deaths; that information wasn't available on the third. Even so, some family members suspect the weapon played a role.
A spokesman for Taser International Inc., of Scottsdale, Ariz., said the weapons don't kill.
"We know that Tasers are used every day, and we will be involved in tragic incidents involving in-custody deaths that are very similar to in-custody deaths that have occurred when Tasers have not been used," said Taser spokesman Steve Tuttle. "We have never been listed as a direct or primary cause of death in our company's existence."
Tuttle said he hadn't had time to fully evaluate the Star Tribune's account of more than 100 deaths associated with Taser use, but he said the company stands behind its product.
"We have reviewed the cases provided by the Star Tribune involving Taser devices, and they are consistent with other unfortunate in-custody deaths where a Taser device was not deployed," he said in an e-mail message. "Taser devices save lives every day."
Company officials say that when the Taser is used to prevent a dangerous situation from becoming worse, their product should be credited with saving lives. Using that standard, they contend that 4,000 lives have been saved in the past five years.
The weapon has become increasingly popular with Minnesota law enforcement agencies since 1999, when Taser International introduced its more powerful model, the M26.
Police have praised the weapon for its ability to bring a quick end to standoffs with violent suspects. Some departments say they have seen a drop in shooting deaths by police because officers have an alternative to firing their guns.
Critics of the electric weapon say it might be more dangerous than death records indicate because its role can be masked by other health factors, such as heart disease or drug use, that could leave a person especially vulnerable to electric shock. In just more than half of the cases, medical examiners have pointed to drug use or cardiovascular disease as the cause of death.
According to Taser International, about 5,400 law-enforcement agencies -- 219 of them in Minnesota -- use the weapon.
It's prohibited in at least seven states, including Wisconsin, and in some cities and counties, including Chicago, New York City and Washington, D.C. No permit or training is needed to carry the device in Minnesota, but in Wisconsin it's a felony to possess one.
The U.S. Consumer Product Safety Commission has not tested the Taser since the 1970s, when a less powerful version was found to be safe for use on normally healthy adults. (The weapon tested produced 7 watts of power; today's models produce as much as 26.) The government consultant who conducted the study said he agreed with the inventor of the Taser, who told government regulators that no weapon was entirely safe, especially for people with weakened hearts.
That report's findings have been followed by others from a U.S. government panel and a government consultant, who reached similar conclusions.
Amnesty International has called for suspension of the use of the police version of the weapon until further independent testing shows it's safe. The organization has not yet issued a statement on the consumer model, according to a spokesman. Amnesty also has published a report saying the Taser and other stun weapons could be misused by torturers.
Taser officials have issued a statement demanding that Amnesty retract its criticisms of the weapon, calling them defamatory and unfounded.
The way it works
Properly fired, a Taser sends a current through the victim's body, a wash of electrical "white noise" that interrupts a person's ability to control muscle functions. The weapon fires 50,000-volt pulses of electricity -- each one lasting something less than one-10,000th of a second -- to induce a strong contraction. A person hit with two Taser darts typically topples to the ground as if frozen solid -- arms and legs locked in place.
It can help police capture unruly or violent people without seriously injuring them.
That was the case a few months ago when St. Paul patrol officer Eric Stevens was called to a domestic dispute on the city's West Side. A man was perched on his rooftop and threatening suicide. Stevens climbed out of a window and onto the roof, then shocked the man with his Taser to subdue him and defuse what had been a long standoff with negotiators.
But the weapon hasn't always been used as the company intended. A 9-year-old girl was shocked with a Taser after she was handcuffed by a South Tucson, Ariz., police officer; children as young as a year old have been shocked inadvertently. In Kansas City, Mo., police shocked Louise Jones, 66, while citing her for improper use of her car horn.
A family's story
Raymond Siegler spent his last moments of consciousness struggling inside the Minneapolis group home for the mentally ill where he lived, Taser barbs sending surges of electrical energy into his body.
Schizophrenic, slightly overweight and a smoker, Siegler, 40, had stopped taking his medication, police and family members said, and he became argumentative. Officers were called to the house on Feb. 6.
Authorities said Siegler was threatening people at the group home, though the family doesn't think that's true. Citing privacy concerns, group home officials declined to comment.
An officer shot a Taser at Siegler and, according to the family, the barbs hit Siegler in the neck and chest. He collapsed shortly afterward, went into cardiac arrest and never regained consciousness. He died seven days later.
The Hennepin County medical examiner listed a number of causes of death, including preexisting conditions of hypertension and heart disease. Nowhere was the Taser or electric shock mentioned.
Two other men have died in Minnesota after being shocked by a Taser. Transient Walter C. Burks, who was arguing with customers at a convenience store near Loring Park in Minneapolis, died Aug. 7, 2003, within an hour of being shocked by police. His death certificate lists excited delirium associated with cocaine use, heart disease and pulmonary emphysema as causes of death.
Cocaine addict James Arthur Cobb was shirtless and ranting when police hit him with a Taser on E. 7th Street in downtown St. Paul on June 9. He died at Regions Hospital within two hours. His primary cause of death was excited delirium due to cocaine toxicity, according to the medical examiner's office. Police also used their batons and chemical sprays to try to subdue Cobb.
The official record of Raymond Siegler's death has been little comfort to his sister and father, who believe that he died of electric shock.
"Our brother went right into cardiac arrest after being Tasered," said Siegler's sister, Kelly Dietrich of Inver Grove Heights. "Do I think a Taser is safer than a gun? Yes. Do I think a Taser is perfectly safe? No. My concern is that Taser International is portraying this as a perfectly safe weapon."
The St. Paul Police Department started using 100 of the X-26 Tasers in February, said department spokesman Paul Schnell. As of Sept. 22, the department has used the Taser 130 times, he said, averting four "suicide by cop" incidents and one possible suicide. In three instances, the Taser was used where the use of deadly force would have been clearly legally justified, Schnell said.
"The question we need to ask is: 'What level of risk are we willing to live with?' " asked Schnell. "There is no such thing as any type of force that is absolutely safe."
In Minneapolis, police reported using the weapon 61 times in 2003, with more than a third of those incidents occurring in the Fourth Precinct in north Minneapolis. The weapon has been used 33 times so far this year, and two-thirds of those incidents occurred in the Fourth Precinct.
Soon, people in Minnesota will be able to buy the most powerful Taser model available. It's already available on the Taser Web site and is coming soon to at least one local store. Less powerful models have been available at Uniforms Unlimited in Minneapolis for years, said Jon Radabaugh, who works at the store.
The newest civilian Taser model is billed by its makers as having "the highest take-down power available."
Animal studies
Taser International relies heavily on two medical studies using pigs and dogs to show the safety of its product.
Dr. Robert Stratbucker, the company's medical director, said it would be difficult to tie a Taser shock to a death, given that no one knows exactly what happens to the heart in the seconds while it is being shocked. "There's no way to monitor that," he said.
Whether electricity can cause a heart attack depends on where it is applied, the condition of a person's heart and the amount of electrical current pouring into the body.
A study from the American National Standards Institute in 1985 found that a charge as small as 15 microamps can cause ventricular fibrillation -- the rapid and uncoordinated twitching of muscle that leads to death by heart attack -- if it is applied to the endocardium, a thin membrane lining the walls of the heart.
A Canadian study of stun guns in 1990 by Dr. Andrew Podgorski found that a shock to an animal fitted with a pacemaker induced ventricular fibrillation; the stun gun stopped the hearts of pigs without pacemakers for as long as it was held to the animals' chests.
The study was later reviewed by Dr. Daniel J. O'Brien of the University of Louisville School of Medicine, who published a 1991 paper saying electronic weapons posed a risk to those with pacemakers. He said studies of such weapons suggested that there may be an unreasonable risk of injury to the operator as well as to the victim. The Taser and similar weapons were approved by the Consumer Product Safety Commission on the basis of theoretical calculations and not on the basis of animal or human studies, he said.
The Tasers in the Louisville study were a 7-watt model. The models now being offered for public sale produce 26 watts.
Taser spokesman Tuttle, who pointed out that the studies included products not made by the company, said the Canadian study was flawed and should be dismissed.
So whom to believe? Shown a copy of Taser International's research on its product, Dr. Robert Patterson of the University of Minnesota said he would like to know more. Patterson, director of the Bakken Medical Instrumentation and Device Laboratory, said none of the studies showed how much current flows into the body.
"Someone actually needs to measure that," he said. "If you know the current and the pulse duration, you could begin to talk about what the harmful effects are."
Another expert said that even if more studies were done, there's no way to determine the Taser's culpability in most deaths because of the nature of lethal electric shocks. Dr. Terence Allen, a former forensic pathologist, said he's certain that the weapon can cause some people's hearts to fibrillate.
"There's nothing you can find that can show that the person died of the Taser," he said. "If you're Tasered and collapse and die, that's the best evidence that the Taser killed you. And that's probably the only evidence you're going to get."
Company officials defend their product against such criticisms by pointing to numerous independent studies -- many posted on their Web site -- that support their safety claims.
Still, relatives of people who have died after being shocked by the Taser say they can't be sure.
"I know that they used the Taser twice on my brother," said Patricia Maxey, a sister of Walter Burks. Maxey, of Country Club Hills, Ill., said she believes the Taser played a "major" role in her brother's death. The family has hired an attorney.
The father of Raymond Siegler said the company's defense of its product downplays concerns raised by some researchers, doctors and others that some people may be at risk.
"They'll say whatever they have to say," said David Siegler.
Despite his son's death, Siegler said he doesn't want to see the Taser put out of service, but rather used as a last resort. He said he doesn't object to police using deadly force.
"As far as I'm concerned, if you mess with a uniform, then whatever happens to you, you asked for it. Having said that, I think they're being sold a bill of goods. They're being told that Tasers are nonlethal, so they blast away until people can't move."
Linux News: News: Intel Pulls Plug on 4 GHz Chip
"In recent months, Intel delayed several chips and recalled other, defective ones. It overestimated demand, thereby causing an inventory glut. Thursday's cancellation of the 4 gigahertz chip is part of Intel's effort to fix such problems by freeing up engineers for other work."
Michael Moore Considers Legal Action Against Cable Company
"Michael Moore Considers Legal Action Against Cable Company
October 16, 2004
Michael Moore is considering taking legal action against a US cable pay-per-view TV company for dumping his pre-election special, which included the airing of his controversial documentary Fahrenheit 9/11.
The cable company, iN DEMAND, said it based its decision to drop the program on "legitimate business and legal concerns."
The US$9.95, 3 hour pay-per-view special was to include interviews with celebrities with strong political opinions, as well as Moore's "Fahrenheit 9/11."
The special was to air on the eve of the US presidential election.
Moore told the press he signed a contract with iN DEMAND early last month and is considering legal action.
"Apparently people have put pressure on them and they've broken a contract," the Associated Press quoted Moore as saying.
"There's been one struggle or another over this, but we've always come out on top because you can't tell Americans they can't watch this."
THE NEW BATTLE OF THE BULGE...BUSH...WINDUP TOY OR SLEEZTAK?
Our "President" goes out of his way to make this country more dangerous for us, goes out of his way to decrease our liberties, and goes out of his way to make himself the laughing stock of the world.

Do you know ANY country where its citizens think Bush is good, or even SANE?

I DON'T!

What he has done in Iraq, has made this world MORE dangerous, and his actions have spawned many more terrorists. An analogy is the tale of the oyster fishermen and the starfish.

You have to understand that oyster fisherman HATED starfish with a passion. The starfish will attack and devour the oysters they are trying to harvest. So, out of their anger, they used to catch starfish and cut them up into pieces and toss the pieces into the ocean. What they didn't know was that starfush have a trendeous ability to regenerate and can grow a complete starfish from on of the "arms" if a central part of the star is included. Sooo...in their hatred, and cutting them into five pieces, they were multiplying their problems times FIVE.

It's simple. Bush is an oyster fisherman and the terrorists are the starfishes.

He is causing them to multiply by his actions.

"Baghdad, Iraq, Oct. 16 (UPI) -- As many as 19 members of a U.S. Army reserve unit are being investigated for allegedly refusing to go on what they deemed to be a suicide mission. "
=====snip==========
Obviously, the Reservists of today are smarter than in Bush's day!

"Kerry campaign asks equal time from Sinclair stations, Kennedy wants Justice probe

DOUGLASS K. DANIEL

Associated Press


WASHINGTON - Sen. John Kerry's presidential campaign, contending that Sinclair Broadcast Group wants to help President Bush by airing an anti-Kerry documentary two weeks before the election, asked on Friday that each station carrying the program provide a similar amount of time to Kerry supporters.

Meanwhile, Kerry's Massachusetts colleague, Sen. Edward M. Kennedy, asked the Justice Department on Friday to review if broadcasting the documentary amounts to an unlawful campaign contribution warranting a criminal investigation.

The public's interest in a fair and lawful election demand "at least a preliminary determination as to whether the persons involved are vulnerable to criminal charges," Kennedy said in a letter to Deputy Attorney General James B. Comey Jr.

Sinclair has contended that the program is news, covering an issue of interest and importance to viewers, and has invited Kerry to appear on a post-broadcast program. Kerry has declined.

A call for comment about the Kerry campaign request was not answered at Sinclair's main phone number in Hunt Valley, Md.

Sinclair has asked its 62 television stations to pre-empt regular programming to air "Stolen Honor: Wounds That Never Heal." Many of the stations are in swing states that could decide the outcome of the Nov. 2 election.

Based near Baltimore, the company owns or manages affiliates of major broadcast networks in several states, including Ohio, Florida and Pennsylvania.

The film, described in online marketing as "a documentary exposing John Kerry's record of betrayal," explores his 1971 testimony before the Senate and links him to anti-war activist and actress Jane Fonda. Vietnam prisoners of war and their wives claim in the film that his testimony demeaned them and led to prisoners being held longer.

In a letter Friday to Sinclair President David D. Smith, Kerry campaign attorney Marc E. Elias requested time on each station at an hour when an audience of similar size could be expected to be watching.

Citing decisions by the Federal Communications Commission, Elias said stations that permit supporters of a campaign to "use its facilities to advance that candidate's campaign must provide supporters of the opposing candidate 'quasi-equal opportunities.'"

Elias said the content of "Stolen Honor" is not controlled by Sinclair or an independent journalistic organization and that the program is not a news program, a news interview nor a documentary that would qualify for an exemption.

FCC Chairman Michael Powell said Thursday the federal agency would not block Sinclair from airing the program, noting that the commission has never taken such action and that no rules allow it to prevent the broadcast.

On Tuesday, the Democratic National Committee filed a complaint with the Federal Election Commission contending that airing the film should be considered an illegal in-kind contribution to the Bush campaign."

"Creeping Fascism at Sinclair

By Molly Ivins, AlterNet. Posted October 14, 2004.


Don't look now, but your local network is a propaganda machine. Story Tools
EMAIL
PRINT

ALSO IN MEDIACULTURE

Wimblehack: Round II
Matt Taibbi

Fox Fictions
David Brock

All Kinds of Worlds
Jordan E. Rosenfeld

Rocking the Youth Vote: 1972 to 2004
Jon Wiener

Let's Talk @!#?%!# Politics
Omayra Zaragoza Cruz


More stories by Molly Ivins


Now is the time for all good men – and women – to race to the aid of their country. Liberals and libertarians unite! The Sinclair Broadcasting Group, with their biased "documentary" on John Kerry, has moved this election into the realm of creeping fascism, state propaganda, Big Brother and brainwashing. What me, hyperbole?

This is SO simple – how would you conservatives feel if NBC, CBS or ABC decided to pre-empt primetime programming a week before the election to air Michael Moore's Fahrenheit 9/11? And then announced, "But we've offered President Bush a chance to reply"?

Sinclair has also offered President George W. Bush the inestimable service of diverting attention from his record and is using OUR publicly owned airwaves to do it.

For Sinclair's lobbyist and on-air editorialist Mark Hyman to claim this long attack ad is "news" is ludicrous – almost as strained as his claim, somewhere between infelicitous and crackers, that those who disagree are like "Holocaust deniers."

Sinclair Group is the perfect example of what's wrong with the concentration of ownership in media: Just a few companies now own almost all the major information outlets. Sinclair is the largest owner of local TV stations in the nation. It controls 62 stations in 39 markets and reaches at least 25 percent of Americans every day, all day.

As FCC Commissioner Michael Copps noted in a 2001 decision: "Over the last several years (Sinclair) has pursued a strategy of acquiring interests in or management of more than one station in each market in which it has a television station. In so doing, it has continually pushed against the parameters of ownership structures prohibited by the commission. With the investigation before the commission today, Sinclair has crossed the line into behavior that the majority has found to violate the commission's rules. In assessing a fine on Sinclair for this violation, the majority purports to stop the expansion of Sinclair's forays ... but in fact it merely points out that lines have been crossed, while allowing Sinclair to run over those lines and to continue its multiple ownership strategy." Truer words were never written.

When Sinclair bought a second station in Pittsburgh, it sold its existing station to the first station's manager, an employee of Sinclair, on favorable terms, and then proceeded to operate both. It repeated this trick at least twice and then used a new one: The president of Sinclair had his mother "buy" the new station. The new corporation's stock was 70 percent owned by his mother and the same station manager, who then transferred control of these stations to Sinclair.

Sinclair sends prerecorded right-wing editorial commentary to its affiliates to be broadcast as "local news." Sinclair's management has contributed hundreds of thousands of dollars almost entirely to Republicans (97 percent this year), as it continued to lobby for looser ownership rules. The Bush administration is pushing aggressively to remove those same rules.

The producer of the alleged "documentary," which is actually just a very long Swift Boat Liars ad, makes the same arguments and features some of the same people as the thoroughly discredited short ads.

Carlton Sherwood, the ad's producer, was part of a Gannett team that won the Pulitzer Prize for investigative reporting in 1980, but he has since moved far to the right and away from anything resembling actual journalism. In 1986, he joined The Washington Times, a right-wing daily owned by the Rev. Sun Myung Moon. In 1991, he wrote a book "Inquisition: The Persecution and Prosecution of the Reverend Sun Myung Moon," defending the self-described "Son of God." Sherwood then went to work for then-Pennsylvania Gov. Tom Ridge, now homeland security director for Bush.

I have not seen Sherwood's ad. I am relying on press reports that its central thesis is that John Kerry's congressional testimony in 1971 prolonged the Vietnam War. Sure, the North Vietnamese would have surrendered long before they never did, if it hadn't have been for Kerry. Look, 14,000 more Americans died after his testimony – how many would it take to make that war anything other than a mistaken horror?

The ad also alleges that Kerry impugned the good names of all those who served in Vietnam. That is not only false but malicious. I heard his testimony at the time and have reviewed it since during this campaign – it is honorable and patriotic. I am also familiar with the Winter Soldier hearings on which his testimony was partly based, and they were just as he reported.

I am sick of the right wing claiming patriotism as its exclusive purview. No one serves this country well who blindly supports misbegotten wars in the name of patriotism. The right to dissent is one of the founding principles of this country and is in itself a high form of patriotism. What you owe your country is your best evaluation of whether we are or are not going in the right direction."
=====SNIP=============
AMEN !

With regard to why Bush is so afraid of getting a physical exam...
See my previous blog. He's a robot...married to a robot wife...or more properly...probably androids.

"Bush: Health Problems? Stroke?
by heynewt
Thu Oct 14th, 2004 at 14:26:47 GMT

Look first of all, I'm not trying to send everyone off into Oliver Stone land, so I'd love a smackdown from a doctor or someone who actually works with stroke victims to tell me this theory is absurd, but...
I've worked doing medical documentaries for 14 years. I've done several shows on stroke victims, and something kept bothering me about Bush last night. Then I got a call this morning from another medical producer. First thing he says is: Bush has had a stroke. And it hit me, that's exactly what I saw. Check Bush's mouth, where the spittle was coming out. It's slightly droopy. If you go back and look at video from his earlier days, his mouth isn't drooping, that side of his face is far more animated. It's very subtle but it's there.

Now if you look at video from the FIRST debate, there is no droop. The right side of his face is pretty animated. Why? The thing on his back. Listen, I've put wireless mics and wireless IFBs (2 way transceivers) on talent for years. They're the size of credit cards now. That wasn't a transceiver on Bush's back. It was some kind of medical device. He wasn't wearing it last night, and that's why he was forcing himself to stand with such a rigid expression. The best he could muster.

Why would he have lost so much of his verbal capacity in the last 4 years?

Think about the choking episode a few years ago. Who witnessed it? That's all we got.

Whddya think? "
========SNIP===============
Hmmmmmmmm.....do tell !

The Shocking and Awing Answer to the Bulge on Bush's Back!
I think we are seeing President Bush v. 2.02 beta...it is a multifuntional robot able to perform all duties of the President, and to serve term after term for at least 1000 years. They long ago copied the entire contents of Bush's brain into this robot's memory chip. It only occupied about 25 kb on a 125 meg chip...so there is lots of room for downloaded MP3 files of Sinatra and Clint Black, including Clint's hit..FRIENDS in LOW PLACES.

Mystery solved.

:)

"U.S. soldiers refuse `suicide mission'
Security for fuel convoys lacking, families say Car bombing in Baghdad kills

10 civilians


CHARLES ALDINGER
REUTERS NEWS AGENCY

WASHINGTON—The military is investigating the reported refusal this week by some U.S. troops to take part in a supply convoy in Iraq, where explosive devices have killed dozens of soldiers, defence officials said yesterday.

A statement issued by the U.S. military in Iraq called it an "isolated incident." Family members of some of the nearly 20 troops told a U.S. newspaper that security for the fuel trucks was inadequate.

"I got a call from an officer in another unit early (Thursday) morning who told me that my husband and his platoon had been arrested on a bogus charge because they refused to go on a suicide mission," the newspaper quoted Jackie Butler of Jackson as saying.

"When my husband refuses to follow an order, it has to be something major," said Butler, identified as the wife of Sgt. Michael Butler, a 24-year reservist.

The military statement said 19 members of the 343rd Quartermaster Company, a unit that moves water and other supplies for American troops, did not report to formation to prepare for their assigned convoy mission Wednesday morning. It said the investigation would determine whether the military's strict code of conduct was violated.

Refusal to obey orders, especially in a combat zone, is a serious military offence. But the statement stressed "it is far too early in the investigation to speculate as to what happened, why it happened or any action that might be taken."

Teresa Hill of Dothan, Ala., said she received a phone message from her daughter, Amber McClenny, saying her platoon had been detained by U.S. military authorities.

Hill said she was later contacted by Spc. Tammy Reese in Iraq. "She told me (Amber) was being held in a tent with armed guards," said Hill, who spoke with her daughter after her release yesterday. Her daughter said they are facing punishment ranging from a reprimand to a charge of mutiny.

The Clarion-Ledger newspaper in Jackson, Miss., reported yesterday that interviews with some family members indicated that soldiers from the unit, based in Tallil, refused to go on the mission to Taji, north of Baghdad, because they felt they did not have an adequate armed escort and the vehicles were not in good shape.

"Initial indication is that the soldiers scheduled for the convoy mission raised some valid concerns and the command is addressing them," the military statement from Iraq said, adding that some soldiers apparently expressed their concerns "in an inappropriate manner."

The mission was carried out by other soldiers from the unit, the military statement said.

Civilian and military convoys in Iraq, where more than 1,000 U.S. troops have been killed since the U.S.-led invasion in March, 2003, are frequently targets for roadside bombings and other ambushes.

In other developments in Iraq yesterday, U.S. forces arrested Falluja's chief negotiator in broken-off talks with Iraqi officials, witnesses said.

Khaled al-Jumaili, an Islamic cleric, was arrested as he left a mosque in a village about 15 kilometres south of Falluja, they said. There was no confirmation from U.S. authorities.

In Baghdad, the Muslim holy month of Ramadan began with a powerful car bomb that exploded near a police patrol in the south, killing 10 civilians, including a family of four passing in their car/"

" Photo: Comedy Central
Jon Stewart Bitchslaps CNN's 'Crossfire' Show
10.15.2004 6:43 PM EDT

In what could well be the strangest and most refreshing media moment of the election season, "The Daily Show" host Jon Stewart turned up on a live broadcast of CNN's "Crossfire" Friday and accused the mainstream media — and his hosts in particular — of being soft and failing to do their duty as journalists to keep politicians and the political process honest.

Reaching well outside his usual youthful "Daily Show" demo, Stewart took to "Crossfire" to promote his new book, "America (The Book): A Citizen's Guide to Democracy Inaction" (see "Jon Stewart Writes A History Textbook That — At Last! — Features Nudity"), but instead of pushing the tome, Stewart used his time to verbally slap the network and the media for being "dishonest" and "doing a disservice" to the American public. After co-host Tucker Carlson suggested that Stewart went easy on Senator John Kerry when the candidate was a guest on "The Daily Show," Stewart unloaded on "Crossfire," calling hosts Carlson and Paul Begala "partisan hacks" and chiding them for not raising the level of discourse on their show beyond sloganeering.

"What you do is not honest. What you do is partisan hackery," Stewart said. "You have a responsibility to the public discourse, and you fail miserably.

"I watch your show every day, and it kills me. It's so painful to watch," Stewart added as it became apparent that the comedian was not joking. He went on to hammer the network, and the media in general, for its coverage of the presidential debates. Stewart said it was a disservice to viewers to immediately seek reaction from campaign insiders and presidential cheerleaders following the debates, noting that the debates' famed "Spin Alley" should be called "Deception Lane."

"The thing is, we need your help," Stewart said. "Right now, you're helping the politicians and the corporations and we're left out there to mow our lawns."

While the audience seemed to be behind Stewart, Begala and Carlson were both taken aback. The hosts tried to feed Stewart set-up lines hoping to draw him into a more light-hearted shtick, but Stewart stayed on point and hammered away at the show, the hosts, and the state of political journalism. Carlson grew increasingly frustrated, at first noting that the segment wasn't "funny," and later verbally sparring with the comedian.

"You're not very much fun," Carlson said. "Do you like lecture people like this, or do you come over to their house and sit and lecture them; they're not doing the right thing, that they're missing their opportunities, evading their responsibilities?"

"If I think they are," Stewart retorted.

The conversation reached its most heated moment when Carlson said to Stewart, "I do think you're more fun on your show," to which Stewart replied, "You're as big a dick on your show as you are on any show."

"That went great," Stewart could be heard sarcastically saying as the show went off the air (a transcript of the show is available on CNN.com)."

The above is from —Robert Mancini
http://www.mtv.com/chooseorlose/headlines/news.jhtml?id=1492305

LET HIM WHO IS WITHOUT SIN...
LET HIM WHO IS WITHOUT SIN, CAST THE FIRST VOTE !
;)

IMPORTANT EDITORIAL FROM CODE----HUNTING DOWN AND KILLING THE TERRORISTS
I've had JUST about enough of this CRAP. And, folks, you have to think about what BOTH sides are saying in their rhetoric. I'm old enough now to see a shift in the polemics that are being used in the national political debate.

Think back...do you remember a time where, when the government was talking about searching for murderers, they promised to BRING THEM TO JUSTICE? Yeah, that's what they used to say...they would bring the criminals to justice and their day in court.

Both Koolaid Kerry and King George the Cowardly ARE USING THE SAME RHETORIC...HUNT THEM DOWN AND KILL THEM?

Why is this important you ask? It's important in that, both presidential candidates who have a chance to win, are telling the public they are abandoning the due process clause/provisions of the documents upon which this country is founded.

They are going to "hunt them down and KILL them" like wild animals.

WTF????? So now, if you are someone the government gets mad at, they will just hunt you down and KILL you.

Does anyone else think this is odd beside me?

"Greenville, microcosm of economic woes, may be bad news for Bush
October 14, 2004, 3:20 PM


GREENVILLE, Mich. (AP) -- When Darci Cole takes her lunch hour away from her job at Tower Automotive Inc., she often heads for Lynn's Coffee House to relax with a latte and a newspaper.

Cole works as a purchaser at Tower's metal-stamping plant in Greenville and has been there for 12 years. On Sept. 9, the Novi-based auto parts and assemblies company announced it will transfer some production to other locations and idle around 135 of the plant's approximately 300 workers by January.

No one in Cole's office knows whose positions will be affected, but she is certain of one thing: John Kerry will get her vote for president next month.

During a recent lunch break at the coffee shop, Cole, who leans Democratic but votes for candidates on an individual basis, said George W. Bush is at least partly responsible for Greenville becoming a microcosm of Michigan's economic woes. The state has lost at least 170,000 manufacturing jobs since 2000.

"It really has to do with the fact that the last four years really haven't done us any good," she said. "I don't know if Kerry can change that but I'd like to see what changes could possibly occur because of him."

Mayor Lloyd Walker, a longtime Republican elected to a nonpartisan office, said he's disappointed by Bush's performance in the Oval Office, particularly when it comes to his handling of the war in Iraq. "
=======SNIP=================
Wait, how can this be.....King George the Cowardly sez our economy is booming....so, this can't be....unless...oh NO, he wouldn't LIE TO US...WOULD HE?

President Bush gingerly waded into the controversy over John Kerry's remarks about Vice President Cheney's lesbian daughter yesterday.
"The President of the United States does not believe it was appropriate for Sen. Kerry to bring [up] Mary Cheney at the debate," said White House press secretary Scott McClellan."
=============SNIP===============
Ohhhhhhhhhh REALLY?
Well, I don't think it was appropriate for the President to lie to the world and sacrifice over a thousand American troops just to try to prove he is better than his "Poppy".....
BUSH IS A COWARD~
Archives
Monday, May 03, 2004 Tuesday, May 04, 2004 Sunday, May 09, 2004 Tuesday, May 11, 2004 Wednesday, May 12, 2004 Friday, May 14, 2004 Saturday, May 15, 2004 Sunday, May 16, 2004 Monday, May 17, 2004 Tuesday, May 18, 2004 Wednesday, May 19, 2004 Thursday, May 20, 2004 Friday, May 21, 2004 Monday, May 24, 2004 Tuesday, May 25, 2004 Wednesday, May 26, 2004 Thursday, May 27, 2004 Friday, May 28, 2004 Saturday, May 29, 2004 Sunday, May 30, 2004 Tuesday, June 01, 2004 Wednesday, June 02, 2004 Thursday, June 03, 2004 Friday, June 04, 2004 Saturday, June 05, 2004 Sunday, June 06, 2004 Monday, June 07, 2004 Tuesday, June 08, 2004 Wednesday, June 09, 2004 Thursday, June 10, 2004 Friday, June 11, 2004 Sunday, June 13, 2004 Monday, June 14, 2004 Wednesday, June 16, 2004 Thursday, June 17, 2004 Friday, June 18, 2004 Sunday, June 20, 2004 Monday, June 21, 2004 Tuesday, June 22, 2004 Wednesday, June 23, 2004 Thursday, June 24, 2004 Friday, June 25, 2004 Saturday, June 26, 2004 Sunday, June 27, 2004 Tuesday, June 29, 2004 Wednesday, June 30, 2004 Thursday, July 01, 2004 Friday, July 02, 2004 Saturday, July 03, 2004 Sunday, July 04, 2004 Monday, July 05, 2004 Tuesday, July 06, 2004 Wednesday, July 07, 2004 Thursday, July 08, 2004 Friday, July 09, 2004 Saturday, July 10, 2004 Sunday, July 11, 2004 Monday, July 12, 2004 Tuesday, July 13, 2004 Wednesday, July 14, 2004 Thursday, July 15, 2004 Friday, July 16, 2004 Saturday, July 17, 2004 Sunday, July 18, 2004 Monday, July 19, 2004 Tuesday, July 20, 2004 Wednesday, July 21, 2004 Friday, July 23, 2004 Friday, July 30, 2004 Monday, August 02, 2004 Tuesday, August 03, 2004 Wednesday, August 04, 2004 Thursday, August 05, 2004 Friday, August 06, 2004 Saturday, August 07, 2004 Sunday, August 08, 2004 Tuesday, August 10, 2004 Wednesday, August 11, 2004 Thursday, August 12, 2004 Friday, August 13, 2004 Saturday, August 14, 2004 Sunday, August 15, 2004 Monday, August 16, 2004 Tuesday, August 17, 2004 Friday, August 20, 2004 Saturday, August 21, 2004 Tuesday, August 24, 2004 Wednesday, August 25, 2004 Thursday, August 26, 2004 Friday, August 27, 2004 Sunday, August 29, 2004 Monday, August 30, 2004 Wednesday, September 01, 2004 Thursday, September 02, 2004 Friday, September 03, 2004 Saturday, September 04, 2004 Sunday, September 05, 2004 Monday, September 06, 2004 Tuesday, September 07, 2004 Wednesday, September 08, 2004 Thursday, September 09, 2004 Friday, September 10, 2004 Saturday, September 11, 2004 Sunday, September 12, 2004 Monday, September 13, 2004 Tuesday, September 14, 2004 Wednesday, September 15, 2004 Friday, September 17, 2004 Saturday, September 18, 2004 Sunday, September 19, 2004 Tuesday, September 21, 2004 Wednesday, September 22, 2004 Thursday, September 23, 2004 Friday, September 24, 2004 Saturday, September 25, 2004 Monday, September 27, 2004 Tuesday, September 28, 2004 Wednesday, September 29, 2004 Thursday, September 30, 2004 Friday, October 01, 2004 Saturday, October 02, 2004 Sunday, October 03, 2004 Monday, October 04, 2004 Tuesday, October 05, 2004 Wednesday, October 06, 2004 Thursday, October 07, 2004 Friday, October 08, 2004 Saturday, October 09, 2004 Sunday, October 10, 2004 Tuesday, October 12, 2004 Wednesday, October 13, 2004 Thursday, October 14, 2004 Friday, October 15, 2004 Saturday, October 16, 2004 Sunday, October 17, 2004 Monday, October 18, 2004 Tuesday, October 19, 2004 Wednesday, October 20, 2004 Thursday, October 21, 2004 Friday, October 22, 2004 Saturday, October 23, 2004 Sunday, October 24, 2004 Monday, October 25, 2004 Tuesday, October 26, 2004 Wednesday, October 27, 2004 Thursday, October 28, 2004 Friday, October 29, 2004 Saturday, October 30, 2004 Sunday, October 31, 2004 Monday, November 01, 2004 Tuesday, November 02, 2004 Wednesday, November 03, 2004 Thursday, November 04, 2004 Friday, November 05, 2004 Saturday, November 06, 2004 Sunday, November 07, 2004 Monday, November 08, 2004 Tuesday, November 09, 2004 Wednesday, November 10, 2004 Thursday, November 11, 2004 Friday, November 12, 2004 Saturday, November 13, 2004 Sunday, November 14, 2004 Monday, November 15, 2004 Tuesday, November 16, 2004 Wednesday, November 17, 2004 Thursday, November 18, 2004 Friday, November 19, 2004 Saturday, November 20, 2004 Sunday, November 21, 2004 Monday, November 22, 2004 Thursday, November 25, 2004 Friday, November 26, 2004 Saturday, November 27, 2004 Sunday, November 28, 2004 Tuesday, November 30, 2004 Wednesday, December 01, 2004 Thursday, December 02, 2004 Friday, December 03, 2004 Saturday, December 04, 2004 Tuesday, December 07, 2004 Wednesday, December 08, 2004 Thursday, December 09, 2004 Friday, December 10, 2004 Saturday, December 11, 2004 Sunday, December 12, 2004 Monday, December 13, 2004 Tuesday, December 14, 2004 Wednesday, December 15, 2004 Thursday, December 16, 2004 Friday, December 17, 2004 Sunday, December 19, 2004 Monday, December 20, 2004 Friday, December 24, 2004 Saturday, December 25, 2004 Sunday, December 26, 2004 Wednesday, December 29, 2004 Thursday, December 30, 2004 Friday, December 31, 2004 Monday, January 03, 2005 Wednesday, January 05, 2005 Thursday, January 06, 2005 Saturday, January 08, 2005 Sunday, January 09, 2005 Tuesday, January 11, 2005 Wednesday, January 12, 2005 Thursday, January 13, 2005 Saturday, January 15, 2005 Wednesday, January 19, 2005 Friday, January 21, 2005 Saturday, January 22, 2005 Sunday, January 23, 2005 Monday, January 24, 2005 Wednesday, January 26, 2005 Thursday, January 27, 2005 Friday, January 28, 2005 Saturday, January 29, 2005 Monday, January 31, 2005 Thursday, February 03, 2005 Friday, February 04, 2005 Saturday, February 05, 2005 Sunday, February 06, 2005 Monday, February 07, 2005 Tuesday, February 08, 2005 Wednesday, February 09, 2005 Thursday, February 10, 2005 Friday, February 11, 2005 Saturday, February 12, 2005 Sunday, February 13, 2005 Tuesday, February 15, 2005 Thursday, February 17, 2005 Saturday, February 19, 2005 Sunday, February 20, 2005 Wednesday, February 23, 2005 Saturday, February 26, 2005 Sunday, February 27, 2005 Monday, February 28, 2005 Wednesday, March 02, 2005 Thursday, March 03, 2005 Sunday, March 06, 2005 Tuesday, March 08, 2005 Wednesday, March 09, 2005 Thursday, March 10, 2005 Friday, March 11, 2005 Saturday, March 12, 2005 Sunday, March 13, 2005 Monday, March 14, 2005 Tuesday, March 15, 2005 Wednesday, March 16, 2005 Thursday, March 17, 2005 Friday, March 18, 2005 Saturday, March 19, 2005 Thursday, March 24, 2005 Friday, March 25, 2005 Saturday, March 26, 2005 Sunday, March 27, 2005 Wednesday, March 30, 2005 Thursday, March 31, 2005 Friday, April 01, 2005 Saturday, April 02, 2005 Sunday, April 03, 2005 Wednesday, April 06, 2005 Thursday, April 07, 2005 Saturday, April 09, 2005 Sunday, April 10, 2005 Monday, April 11, 2005 Thursday, April 14, 2005 Saturday, April 16, 2005 Sunday, April 17, 2005 Monday, April 18, 2005 Wednesday, April 20, 2005 Thursday, April 21, 2005 Friday, April 22, 2005 Saturday, April 23, 2005 Sunday, April 24, 2005 Tuesday, April 26, 2005 Friday, April 29, 2005 Saturday, April 30, 2005 Sunday, May 01, 2005 Monday, May 02, 2005 Tuesday, May 03, 2005 Wednesday, May 04, 2005 Thursday, May 05, 2005 Friday, May 06, 2005 Sunday, May 08, 2005 Wednesday, May 11, 2005 Thursday, May 12, 2005 Friday, May 13, 2005 Sunday, May 15, 2005 Monday, May 16, 2005 Wednesday, May 18, 2005 Thursday, May 19, 2005 Friday, May 20, 2005 Saturday, May 21, 2005 Sunday, May 22, 2005 Monday, May 23, 2005 Tuesday, May 24, 2005 Wednesday, May 25, 2005 Thursday, May 26, 2005 Friday, May 27, 2005 Saturday, May 28, 2005 Sunday, May 29, 2005 Monday, May 30, 2005 Tuesday, May 31, 2005 Wednesday, June 01, 2005 Thursday, June 02, 2005 Friday, June 03, 2005 Saturday, June 04, 2005 Sunday, June 05, 2005 Monday, June 06, 2005 Tuesday, June 07, 2005 Wednesday, June 08, 2005 Thursday, June 09, 2005 Friday, June 10, 2005 Sunday, June 12, 2005 Tuesday, June 14, 2005 Thursday, June 16, 2005 Friday, June 17, 2005 Saturday, June 18, 2005 Sunday, June 19, 2005 Monday, June 20, 2005 Tuesday, June 21, 2005 Thursday, June 23, 2005 Saturday, June 25, 2005 Sunday, June 26, 2005 Tuesday, June 28, 2005 Wednesday, June 29, 2005 Thursday, June 30, 2005 Friday, July 01, 2005 Saturday, July 02, 2005 Monday, July 04, 2005 Wednesday, July 06, 2005 Thursday, July 07, 2005 Saturday, July 09, 2005 Sunday, July 10, 2005 Friday, July 15, 2005 Sunday, July 17, 2005 Tuesday, July 19, 2005 Wednesday, July 20, 2005 Thursday, July 21, 2005 Saturday, July 23, 2005 Sunday, July 24, 2005 Tuesday, August 02, 2005 Thursday, August 04, 2005 Friday, August 05, 2005 Saturday, August 13, 2005 Wednesday, August 24, 2005 Friday, August 26, 2005 Saturday, August 27, 2005 Saturday, September 03, 2005 Wednesday, September 07, 2005 Thursday, September 08, 2005 Saturday, September 24, 2005 Wednesday, September 28, 2005 Wednesday, October 19, 2005 Thursday, October 20, 2005 Friday, October 21, 2005 Sunday, October 23, 2005 Wednesday, November 02, 2005 Monday, November 21, 2005 Wednesday, November 23, 2005 Friday, December 02, 2005 Saturday, December 10, 2005 Saturday, December 17, 2005 Sunday, December 18, 2005 Monday, December 19, 2005 Wednesday, December 21, 2005 Wednesday, January 04, 2006 Friday, January 06, 2006 Monday, January 09, 2006 Monday, January 16, 2006 Tuesday, January 17, 2006 Friday, January 20, 2006 Sunday, January 22, 2006 Saturday, January 28, 2006 Tuesday, January 31, 2006 Wednesday, February 01, 2006 Thursday, February 02, 2006 Wednesday, February 08, 2006 Thursday, February 09, 2006 Friday, February 10, 2006 Saturday, February 11, 2006 Sunday, February 12, 2006 Monday, February 13, 2006 Tuesday, February 14, 2006 Wednesday, February 15, 2006 Thursday, February 16, 2006 Saturday, February 18, 2006 Monday, February 20, 2006 Wednesday, February 22, 2006 Thursday, February 23, 2006 Sunday, March 05, 2006 Tuesday, March 07, 2006 Friday, March 24, 2006 Saturday, March 25, 2006 Wednesday, April 05, 2006 Thursday, April 06, 2006 Friday, April 07, 2006 Saturday, April 08, 2006 Tuesday, April 11, 2006 Monday, April 17, 2006 Tuesday, April 25, 2006 Thursday, April 27, 2006 Tuesday, May 09, 2006 Friday, May 12, 2006 Saturday, May 13, 2006 Sunday, May 14, 2006 Monday, May 15, 2006 Tuesday, May 16, 2006 Thursday, May 18, 2006 Friday, May 26, 2006 Sunday, May 28, 2006 Monday, May 29, 2006 Wednesday, May 31, 2006 Thursday, June 01, 2006 Sunday, June 04, 2006 Monday, June 05, 2006 Friday, June 09, 2006 Saturday, June 10, 2006 Sunday, June 11, 2006 Friday, June 16, 2006 Monday, June 19, 2006 Friday, June 23, 2006 Sunday, June 25, 2006 Tuesday, June 27, 2006 Wednesday, June 28, 2006 Friday, June 30, 2006 Sunday, July 09, 2006 Thursday, July 13, 2006 Friday, July 14, 2006 Saturday, July 15, 2006 Monday, July 17, 2006 Tuesday, July 18, 2006 Wednesday, July 19, 2006 Tuesday, July 25, 2006 Wednesday, July 26, 2006 Friday, July 28, 2006 Sunday, July 30, 2006 Monday, July 31, 2006 Thursday, August 03, 2006 Friday, August 04, 2006 Sunday, August 06, 2006 Monday, August 07, 2006 Wednesday, August 09, 2006 Thursday, August 10, 2006 Sunday, August 13, 2006 Tuesday, August 15, 2006 Thursday, August 17, 2006 Friday, August 18, 2006 Wednesday, September 06, 2006 Friday, September 08, 2006 Monday, September 11, 2006 Wednesday, September 13, 2006 Thursday, September 14, 2006 Friday, September 22, 2006 Saturday, September 23, 2006 Sunday, October 01, 2006 Tuesday, October 03, 2006 Monday, October 30, 2006 Monday, November 06, 2006 Tuesday, November 07, 2006 Sunday, November 12, 2006 Tuesday, November 21, 2006 Wednesday, November 22, 2006 Thursday, November 23, 2006 Friday, December 01, 2006 Monday, December 04, 2006 Tuesday, December 05, 2006 Thursday, December 14, 2006 Wednesday, December 20, 2006 Thursday, December 21, 2006 Friday, December 29, 2006 Wednesday, January 10, 2007 Thursday, January 11, 2007 Saturday, January 13, 2007 Monday, January 15, 2007 Wednesday, January 17, 2007 Saturday, January 20, 2007 Tuesday, January 23, 2007 Tuesday, February 20, 2007 Saturday, February 24, 2007 Sunday, February 25, 2007 Friday, March 23, 2007 Wednesday, April 04, 2007 Tuesday, April 10, 2007 Thursday, April 12, 2007 Friday, April 13, 2007 Thursday, April 19, 2007 Friday, April 20, 2007 Tuesday, April 24, 2007 Tuesday, May 08, 2007 Thursday, May 10, 2007 Friday, May 11, 2007 Monday, May 14, 2007 Tuesday, May 15, 2007 Sunday, May 20, 2007 Monday, May 21, 2007 Tuesday, May 22, 2007 Wednesday, May 23, 2007 Thursday, May 24, 2007 Sunday, May 27, 2007 Wednesday, May 30, 2007 Thursday, May 31, 2007 Friday, June 01, 2007 Monday, June 04, 2007 Wednesday, June 06, 2007 Saturday, June 09, 2007 Sunday, June 10, 2007 Monday, June 11, 2007 Friday, June 15, 2007 Tuesday, June 19, 2007 Tuesday, June 26, 2007 Wednesday, June 27, 2007 Thursday, June 28, 2007 Saturday, June 30, 2007 Monday, July 02, 2007 Tuesday, July 03, 2007 Friday, July 06, 2007 Tuesday, July 10, 2007 Friday, July 13, 2007 Tuesday, July 24, 2007 Saturday, July 28, 2007 Sunday, July 29, 2007 Monday, August 13, 2007 Sunday, August 19, 2007 Saturday, August 25, 2007 Monday, August 27, 2007 Wednesday, August 29, 2007 Friday, August 31, 2007 Friday, September 07, 2007 Wednesday, September 12, 2007 Wednesday, September 19, 2007 Friday, September 21, 2007 Friday, September 28, 2007 Tuesday, October 02, 2007 Thursday, October 11, 2007 Saturday, October 27, 2007 Thursday, November 01, 2007 Saturday, November 03, 2007 Monday, November 05, 2007 Wednesday, November 28, 2007 Tuesday, December 04, 2007 Tuesday, December 11, 2007 Friday, December 14, 2007 Friday, December 21, 2007 Tuesday, December 25, 2007 Saturday, December 29, 2007 Monday, January 07, 2008 Thursday, January 10, 2008 Saturday, January 12, 2008 Sunday, January 13, 2008 Tuesday, January 15, 2008 Friday, January 18, 2008 Saturday, January 19, 2008 Friday, January 25, 2008 Sunday, January 27, 2008 Monday, January 28, 2008 Tuesday, January 29, 2008 Sunday, February 03, 2008 Wednesday, February 06, 2008 Friday, February 08, 2008 Sunday, February 10, 2008 Monday, February 11, 2008 Tuesday, February 12, 2008 Monday, February 25, 2008 Tuesday, February 26, 2008 Monday, March 03, 2008 Tuesday, March 04, 2008 Saturday, March 22, 2008 Saturday, April 19, 2008 Wednesday, April 23, 2008 Saturday, April 26, 2008 Wednesday, April 30, 2008 Monday, May 05, 2008 Tuesday, May 13, 2008 Wednesday, May 14, 2008 Saturday, May 17, 2008 Tuesday, May 20, 2008 Saturday, May 24, 2008 Sunday, May 25, 2008 Thursday, June 12, 2008 Tuesday, June 17, 2008 Saturday, July 05, 2008 Tuesday, July 08, 2008 Monday, August 04, 2008 Thursday, August 28, 2008 Thursday, September 11, 2008 Saturday, September 20, 2008 Monday, September 22, 2008 Tuesday, September 23, 2008 Wednesday, September 24, 2008 Friday, September 26, 2008 Monday, September 29, 2008 Saturday, October 04, 2008 Wednesday, October 08, 2008 Thursday, October 09, 2008 Sunday, October 12, 2008 Wednesday, October 15, 2008 Wednesday, October 22, 2008 Thursday, October 23, 2008 Friday, October 24, 2008 Tuesday, October 28, 2008 Wednesday, October 29, 2008 Monday, November 03, 2008 Tuesday, November 04, 2008 Thursday, November 06, 2008 Saturday, November 08, 2008 Monday, November 10, 2008 Wednesday, November 19, 2008 Thursday, December 18, 2008 Monday, December 22, 2008 Sunday, January 11, 2009 Thursday, January 22, 2009 Monday, January 26, 2009 Thursday, February 19, 2009 Tuesday, February 24, 2009 Friday, February 27, 2009 Monday, March 02, 2009 Thursday, March 05, 2009 Wednesday, March 11, 2009 Thursday, March 12, 2009 Friday, March 13, 2009 Thursday, March 19, 2009 Monday, March 23, 2009 Friday, March 27, 2009 Saturday, March 28, 2009 Sunday, March 29, 2009 Thursday, April 02, 2009 Tuesday, April 07, 2009 Tuesday, April 14, 2009 Tuesday, April 21, 2009 Thursday, April 23, 2009 Saturday, April 25, 2009 Sunday, May 03, 2009 Wednesday, May 06, 2009 Tuesday, May 12, 2009 Wednesday, May 13, 2009 Thursday, May 14, 2009 Sunday, May 17, 2009 Tuesday, May 26, 2009 Wednesday, June 03, 2009 Thursday, June 04, 2009 Tuesday, June 09, 2009 Friday, June 12, 2009 Saturday, June 13, 2009 Sunday, June 14, 2009 Monday, June 22, 2009 Thursday, June 25, 2009 Saturday, July 11, 2009 Tuesday, July 14, 2009 Friday, July 24, 2009 Tuesday, August 18, 2009 Wednesday, August 19, 2009 Friday, August 21, 2009 Monday, August 24, 2009 Thursday, September 03, 2009 Wednesday, September 09, 2009 Thursday, September 10, 2009 Sunday, September 13, 2009 Monday, September 14, 2009 Tuesday, September 15, 2009 Wednesday, September 23, 2009 Friday, September 25, 2009 Sunday, September 27, 2009 Tuesday, September 29, 2009 Monday, November 02, 2009 Tuesday, November 10, 2009 Thursday, November 12, 2009 Tuesday, November 24, 2009 Thursday, February 25, 2010 Thursday, March 04, 2010 Wednesday, March 17, 2010 Tuesday, March 23, 2010 Friday, April 09, 2010 Friday, April 16, 2010 Wednesday, April 21, 2010 Thursday, April 22, 2010 Friday, April 23, 2010 Thursday, April 29, 2010 Sunday, May 02, 2010 Friday, May 07, 2010 Sunday, May 09, 2010 Monday, May 10, 2010 Tuesday, May 11, 2010 Tuesday, June 15, 2010