Copyright Notice
- All original comments are © Copyright 2004 by CodeWarrior. All rights are reserved. All quoted material unless in public domain, are the copyrighted works of the respective copyright holders, and all referenced trademarks are respectively owned by the relevant trademark holder. No attempt nor intention is made by this author to dilute any trademark or infringe any copyrighted material. All materials used on this page not copyrighted by CodeWarrior, are held to be used for non-commercial , personal, fair use purposes. All declaratoy statements not manifestly,contextually or perceptually, intended to be sarcastic, ironic, or parody in nature, are asserted to be true and correct by the author of this blog, as far as could be determined given the information available to the author at the time the post was written. Unauthorized reproduction of material on this page is prohibited, unless such limited reproduction falls under fair use, and such use is authorized if proper attribution of the source of the material, and author is credited in all instances of its usage.
SEARCH THIS SITE USING KEYWORDS
Powered by:

CodeWarriorZ BlueZ
CodeWarriorz Thoughts
Day to day musings of free speech activist CodeWarrior.
CHECK OUT THE WEBSITE OF MY PAL SHMOO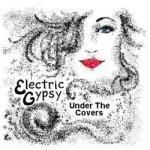 Friday, October 29, 2004
Top News Article | Reuters.com
: "By Joanne Morrison
WASHINGTON (Reuters) - The U.S. Army Corps of Engineers' top contracting official on Friday called the government's grant of multi-billion dollar contracts to oil services giant Halliburton the worst case of contracting abuse she has ever seen.
'It was misconduct, and part of that misconduct was blatant,' said Bunny Greenhouse, in an interview on NBC's Nightly News program. "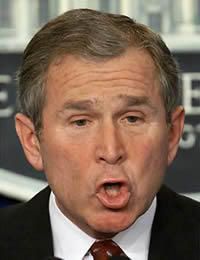 ========================SNIP==============================
---------------------------------------------------------
Impact Of October Surprise Uncertain (washingtonpost.com)
Impact Of October Surprise Uncertain
Candidates Try to Spin It Their Way
By Dana Milbank
Washington Post Staff Writer
Saturday, October 30, 2004; Page A01
With two days to spare, the October Surprise arrived yesterday, but it was not the type either campaign had in mind.
Instead, it was America's most loathed enemy, injecting himself into Tuesday's election -- not with the bombs that preceded the elections in Spain but with a videotape taunting President Bush, Democratic nominee John F. Kerry and Americans generally.
As Bush and Kerry responded with dignified statements of unity against Osama bin Laden, the two campaigns struggled to game out their reactions, and to figure out how such a surreal event -- the feared, ghostly image returning to Americans' TV screens after a long absence -- would alter Tuesday's outcome.
Some Democrats held out hope that the reappearance of bin Laden would remind Americans that Bush still had not caught the arch-villain, and lend legitimacy to Kerry's argument that Bush allowed the United States to get distracted in Iraq. But Republicans argued -- and some Democrats privately agreed -- that the videotape would revive Americans' fears of terrorism, an issue on which Bush is strongest.
Few expected bin Laden's October Surprise to have a major impact on voters' choices. "The response from the American people is going to be more along the line of 'this guy is trying to inject himself in the process, and we don't like it,' " Republican pollster David Winston said. "Their response will be not to let him."
But in an election as close as this one is, even minor influences can have some impact. That concern was evident in the reaction to the tape's broadcast yesterday -- first an unusual silence, then hurried meetings and, finally, cautious statements.
Kerry went first. "Let me make it clear, crystal clear: As Americans, we are absolutely united in our determination to hunt down and destroy Osama bin Laden and the terrorists," he said.
Bush followed in nearly identical form. "Let me make this very clear: Americans will not be intimidated or influenced by an enemy of our country. I'm sure Senator Kerry agrees with this."
But even as the candidates uttered statesmanlike phrases, their advisers and allies were beginning the spin.
Richard Holbrooke, a foreign policy adviser for Kerry, said on CNN that the tape was a reminder that Kerry would be more aggressive in pursuing bin Laden. "How can this grotesque mass murderer be out there on worldwide television more than three years after 9/11?" he demanded. "Why haven't we captured him, if the Bush administration was going to be so effective in the war on terror?"
Kerry himself, in a television interview, complained that Bush "outsourced" the hunt for bin Laden and said, "We are paying the price for it today" -- before he made his more circumspect statement. Bush joined the fray later in the evening, calling Kerry's remarks "shameful" at a rally in Ohio.
John Feehery, spokesman for House Speaker J. Dennis Hastert (R-Ill.), said bin Laden's statement might help Bush. "You really want a strong leader" when bin Laden makes threats, Feehery said, "so it plays well for the president."
Clearly, the bin Laden cameo in the 2004 presidential race has the potential to cut both ways. Weighing in Bush's favor is that Americans have typically rallied around the president when they have felt threatened, and bin Laden's tape is menacing. Also, the fact that bin Laden was making his presence known through a videotape rather than through a Madrid-style attack could be seen as evidence that Bush had done his job of protecting the public.
Notably, the administration raised no warnings about the tape's airing on television; in the past, the administration had warned that tapes might be used to activate sleeper cells in the United States. This time, it was Kerry's side urging television networks to be cautious in playing the tape.
"If you've got Osama back on the scene talking about 9/11 but not making an attack, it could be the best of both worlds" for Bush, said Republican strategist Jeff Bell. "It's good for Bush, the fact that [bin Laden] hasn't been able to attack, except for verbally."
Kerry aides appeared visibly alarmed aboard the candidate's plane as they planned a response to the tape's airing. One prominent Democrat speculated that for swing voters who have not followed the election closely, bin Laden's reappearance may well boost Bush.
On the other hand, the bin Laden appearance may reinforce some of Kerry's arguments. Bin Laden practically quoted Kerry when he said, "Bush is still deceiving you and hiding the truth from you," and he seemed to be familiar with the liberal filmmaker Michael Moore's "Fahrenheit 9/11" and its mockery of Bush for reading "My Pet Goat" with children while the towers burned. "It never occurred to us that the commander in chief of the American forces would leave 50,000 citizens in the two towers to face those horrors alone . . . because he thought listening to a child discussing her goat and its ramming was more important," bin Laden said.
Marshall Wittmann, with the centrist Democratic Leadership Council, observed that the first commercial on one network after the bin Laden tape was Bush's campaign ad about wolves gathering for an attack. The tape "was a reminder that the head of the wolf pack was still on the loose," he said.
Republicans have long insinuated, and occasionally asserted, that bin Laden favors Kerry's election, so it must have come as a relief to Kerry's campaign that bin Laden ended his denunciation of Bush with a dismissal of the Democrat, as well.
Still, Kerry adviser Mike McCurry appeared unusually somber as he told reporters that the candidate would proceed with the campaign as if the tape had not appeared. "It's very important for us to move forward. We're in the closing days of the campaign. We're going ahead and doing our events as we would." Pressed for more, he responded with uncharacteristic brevity: "We gave the reaction right now to you that he wanted to give."
'American' voice on new terror video
'American' voice on new terror video
Infowars.com
October 29, 2004
Isn't this coming out at an opportune time? Consider the many fake videos from the past, like the one the guy did in his garage in San Francisco of a fake beheading that got so much press.
Now we're told the voice on the video is American and that the CIA can't authenticate the tape..
ABC News is in possession of a tape purportedly from the group, threatening attacks on the US.
Christian Science Monitor | October 29, 2004
By Gretchen Peters
ISLAMABAD, PAKISTAN – A new videotape that has surfaced in Pakistan threatens a massive attack against the United States by a purported American member of Al Qaeda. It is not yet known if the tape is an authentic Al Qaeda production, but it bears enough resemblance that some experts are taking the tape seriously.
The chilling 75-minute digital videotape, seen by a Christian Science Monitor reporter in Pakistan, where it was obtained by ABC News, shows a high degree of sophistication and bears the logo of Al Qaeda's video production house, As-Sahab.
On the video, the unknown man's face is masked with a Palestinian scarf and sunglasses. He stabs the air with his finger, which appears to be fair-skinned, as he delivers his warning in American-accented English.
"Allah willing, the streets of America will run red with blood, matching drop for drop the blood of America's victims," says the speaker, who calls himself Azzam al Amriki (or Azzam the American). "What took place on September 11th was but the opening salvo in the global war on America."
The next attacks, he adds, "could come at any moment."
This is the first time a purported Al Qaeda video has featured an English-speaking messenger, and while he references the top two Al Qaeda leaders, neither Osama bin Laden or Ayman al-Zawahiri appear. This unique circumstance, as well as the highly charged timing of the tape's release just days before Americans head to the polls, has the US intelligence community approaching the tape with caution.
"As-Sahab is an Al Qaeda propaganda outfit and engages in psychological warfare," says Bruce Hoffman, an expert on terror at the RAND Corp. in Washington. "Given the hype of the US election in general, that the jihadists claim credit for affecting the outcome of the Spanish elections, and the heightened chatter that intelligence agencies acknowledge, I'm surprised we haven't seen something like this sooner."
While ABC has not aired the video, knowledge of its existence was leaked to the Drudge Report and picked up by the mainstream press including NBC, Fox, the Washington Post, and Reuters who all reported on the video without seeing it.
"ABC News has shared this tape with both the CIA and FBI as part of our reporting process. ABC News is committed to accurate, credible, and complete journalism and is applying the same scrutiny to this tape that we apply to all raw information. ABC continues to report this story very aggressively," says Jeffery Schneider, vice president of ABC News.
At press time, the US intelligence community had yet to authenticate the video but they continued to work on it.
"Unless you can identify the individual or compare [it] to known samples, it is difficult to authenticate," says a US intelligence official. "There's no information in the intelligence community that links this video to a specific threat. So what [the speaker] is talking about doesn't appear in other intelligence."
The tape, delivered to ABC in Islamabad last Sunday by a courier who was paid a $500 transport fee, contains a lengthy Q&A session between "Mr. Amriki" and an off-camera interviewer. It ends with his warning, which cuts off abruptly when the tape runs out.
Analysts at Pakistan's spy agency, the ISI, say the tape is genuine, explaining the material bears the same "signature" as previous As-Sahab video releases, which are unique in the world of jihadi video for their sophisticated editing techniques.
It features the same gold logo that appeared, among other places, in a 2003 statement from Mr. bin Laden.
There's also simultaneous Arabic subtitling - a complicated and time consuming process to put together - and a scrolling message across the bottom of the screen (similar to the news tickers on CNN and Fox) that was featured on a recent statement from al-Zawahiri.
Since Sept. 11, 2001, as-Sahab has consistently pushed the frontiers of jihad media, publishing everything from "Nineteen Martyrs" (the story of the 9/11 hijackers) to live action terrorist attacks in Saudi Arabia captured on video, says terrorism consultant Evan Kohlmann, who saw a portion of the material. "For someone to put that amount of advanced effort into fabricating an as-Sahab video sounds a little far-fetched," he says.
Ahmad Muffaq Zaidan, Pakistan's bureau chief for the Arab-language network Al Jazeera and the recipient of past As-Sahab material here, also rated the material genuine. "We have seen this style before - the translation, the logo, the scroll," he says.
The US intelligence official agrees that "there's a production value" to the tape.
"The tape itself was edited and portions were spliced together," he says. "It probably was worked on for a period of time - probably done fairly recently, as recently as late summer."
The tape's speaker references the conflict in Darfur, the 9/11 commission, Massachusetts same sex legislation, and the upcoming US presidential election.
Nevertheless, it's become easier and cheaper to produce a relatively sophisticated video. With about $3,500, one can purchase a small digital video camera and a laptop with video editing software, and create output, which as Kohlmann puts it, is worthy of "a half-decent Hollywood studio."
"Terrorist wannabes [have] manufactured an encyclopedia full of fraudulent threats and communiques on the Internet," says Kohlmann. "It is now getting easy enough that similar wannabes can produce their own jihad videos too."
Al Amriki issues several bursts of Arabic, mainly from the Koran, speaking the language well, but not as a native, say Arabic speakers who've heard the tape. And he's clearly a sophisticated news consumer - quoting sources ranging from BBC's Arabic language radio to US comedian Bill Maher.
His rhetoric - both in English and Arabic - closely mirrors past statements by Al Qaeda: calling US leaders crusaders and weaving a picture of America as a corrupt empire about to expire.
The courier who delivered the tape would reveal nothing about Al Amriki's identity, saying only that he received the material last Friday in Peshawar. He insisted it had been filmed in Pakistan's tribal belt, where militants are battling the Pakistani military.
ISI analysts believe dozens of US and European passport holders of Muslim descent have joined jihadi groups there, and say this man is probably one of them. Others believe he may be a new John Walker Lindh, the California native caught fighting with the Taliban in 2001.
US law enforcement agents have suggested it could be Adam Yahiye Gadahn, an Orange County native, suspected by the FBI to be working with Al Qaeda, possibly as a translator. Mr. Gadahn, who was born Adam Pearlman, also goes by the nom de guerre Abu Suhayb Al-Amriki.
"In the realm of psychological warfare, which is calculated to ratchet up the fear level, if it is a sworn enemy making those threats it's one thing, if it's someone speaking our language, living among us, it does heighten the sense of fear," says Mr. Hoffman of RAND. "That's what terrorism tries to do - raise the level of fear."
• Reporter Gretchen Peters is also ABC's producer in Pakistan. Staff writer Faye Bowers contributed from Washington
CIA can't authenticate American al Qaeda tape
CTV | October 29, 2004
A man claiming to be an American member of al Qaeda appears on a videotape obtained by ABC News, saying attacks by the group will make U.S. streets "run red with blood."
Officials still haven't been able to verify whether the tape is authentic and they haven't linked the video to a specific threat, according to an anonymous U.S. intelligence source. It aired on Thursday night.
"We remain concerned, however, about al Qaeda's interest in attacking the homeland," the official said.
The tape lasts for 75 minutes and the speaker calls himself "Azzam the American." He praises the Sept. 11 attacks, calling Osama bin Laden his leader. The man says a new wave of attacks could come at any time.
"People of America, I remind you of the weighty words of our leaders, Osama bin Laden and Dr. Ayman al-Zawahari, that what took place on Sept. 11 was but the opening salvo of the global war on America," the speaker says.
The tape is marked with the logo and graphics of a shadowy group called Sahab, which has released the last eight audio and video tapes that have come from al
Qaeda.
The man speaks in English, but he has a slight accent. Law enforcement officials believe that indicates that English was not his first language.
U.S. officials believe there are several Americans working with al Qaeda, but the voice on the tape doesn't match any of their known U.S. terror associates.
Former U.S. counterterrorism official Dick Clarke says the tape is meant to scare Americans.
"It's meant to disturb the American people, so that they begin to wonder can they trust the guy next door, maybe he's al Qaeda," Clarke says. "I think it's a psychological mind game."
The tape is indeed threatening, with the speaker saying: "After decades of American tyranny and oppression, now it's your turn to die. Allah willing, the streets of America will run red with blood matching drop for drop the blood of America's victims."
ABC News obtained the tape in Pakistan on Friday from a source not known to have Taliban or al Qaeda connections.
ABC's website said it paid the source $500 to have the tape delivered. Since then, the network has been working with intelligence officials to understand the tape's content and origins.
It appears the video has been made in the last several months because of references made to the conflict in Sudan and the Sept. 11 commission.
=============SNIP=============
Notice that reference to "The Homeland"....I am sick to death of this HOMELAND crap...this ain't Nazi Germany for God sakes!
We may have a Fuhrer, but we're ALL NOT neo-con Nazis
RIAA Files 750 Infringement Suits
The latest round brings the total number of alleged infringers sued by the RIAA this year to 6,504.
=======SNIP==========
The RIAA just goes to show what you get if you let a gay lawyer with bad skin and a worst attitude, run a recording association.
Yeah Cary...you limp wristed jerk...you can brag you single handedly destroyed the RIAA as a recording associaton.
LINK COURTESY OF TheWitchingHour....MANY THANKS! :)
MSNBC - Bush voted best movie villain
Bush voted best movie villain
President beats out Leatherface, Gollum, Doc OckThe Associated Press
Updated: 2:09 p.m. ET Oct. 27, 2004LONDON - Readers of a British magazine have rated President Bush the year's top screen villain, for his appearance in Michael Moore's documentary "Fahrenheit 9/11."
Bush beat out a shortlist of fictional film bad guys, including the nefarious Doctor Octopus, played by Alfred Molina, in "Spider-Man 2"; cannibalistic Leatherface in "The Texas Chainsaw Massacre"; Andy Serkis' creepy Gollum from "The Lord of the Rings" trilogy; and the eyepatch-wearing assassin played by Daryl Hannah in "Kill Bill: Vol. 2."
Almost 10,000 people voted in the poll, conducted by Total Film magazine. Results were announced Wednesday.
"It is possible that people have been a little bit tongue in cheek here, but they are also saying that Bush was very scary in 'Fahrenheit 9/11,"' said the magazine's editor, Matt Mueller.
A GI's Mother Looks at Iraq - by by Tom Engelhardt & Teri Wills Allison
"A GI's Mother Looks at Iraq
by Tom Engelhardt & Teri Wills Allison
Tom Dispatch
A month ago I wrote a dispatch, "Incident on Haifa Street," considering news reports about a bloody set of encounters in downtown Baghdad, only a few hundred yards from the heavily fortified, American-occupied Green Zone. A day or two later, I visited the TomDispatch mail box and found an e-mail that began, "hi tom, i am writing about your column i just read on haifa street. As of now i patrol that area …." and it was signed: armygrunt. Armygrunt, who revealed his real name as we began to exchange messages, wanted to argue about the nature of Haifa Street and the views of this 60-year-old American civilian far from Iraq. I had irked him, but he was remarkably open to my curiosity about his situation and to dialogue (as so many people in this Internet world of ours turn out to be).
His e-mail provided me with a startling moment in this strange, half-miraculous world of the Web that links people together in such odd and unexpected ways. But armygrunt is only one of a number of people connected in the most intimate way to our war in Iraq – spouses of, in-laws of, parents of, girlfriends of American soldiers stationed there or the soldiers themselves – who have written in to praise or condemn, to clarify, challenge, work off a little steam, offer a window into a reality I might otherwise never have seen, or sometimes perhaps just hear themselves think. What almost all these e-communications have exhibited, though, is an urge to engage in some kind of dialogue and to explore. It's been an intimate and sobering experience for me and of all these missives, the first, I believe, was from Teri Allison, now the mother of a soldier in Iraq. But let her tell the story her way. She writes:
"While wandering the web about a year ago, I stumbled upon a TomDispatch entitled 'The Time of Withdrawal,' and agreed so completely with the sentiment that I felt compelled to write back. Tom posted several letters of response to the piece, including mine, at his site. Since then, we have kept in e-touch at regular (if occasionally lengthy) intervals. At one point last spring, after my son Nick had been in Iraq for a couple of months, Tom suggested that – if I felt the inclination to share – he would be interested in hearing how the situation personally affected me as a parent. 'Well, maybe…,' I replied, and then never followed through.
"Recently, an activist friend involved with a number of veterans' groups asked me to be one of the speakers at a Veterans for Kerry event, the topic to be 'the costs of war.' I couldn't go. I had volunteered to sit in hospital that day with a young man who had been severely wounded in Baghdad – so his mother could attend her eldest son's wedding. But I offered to make a statement if he wished; and as I began working on it, I found the time and the mental place at long last to work on something for Tom as well.
"Naming one's demons is hard work; and it has not been my experience that naming a demon necessarily exorcises it. Nevertheless, here is my attempt. Please keep in mind that I count myself very fortunate, and it is with no small amount of guilt and a good deal of hesitancy that I share my story … for my son is alive, and doing well, so far as I can tell. What do I have to 'complain' about? The same cannot be said for too many families, and for their sons and daughters … so many dead, so many horribly, horrendously maimed and wounded. This mother's heart breaks at what must surely be their unbearable sense of grief and horror, and I hope they will forgive me for sharing my troubles, so small in comparison."
It's important that we listen carefully to the honest voices of those closest to our Iraq catastrophe. Here's one not to be missed. Tom
The Costs of War
A Mother's View
by Teri Wills Allison
I am not a pacifist. I am a mother. By nature, the two are incompatible, for even a cottontail rabbit will fight to protect her young. Violent action may well be necessary in defense of one's family or home (and that definition of home can easily be extended to community and beyond); but violence, no matter how warranted, always takes a heavy toll. And violence taken to the extreme – war – exacts the most extreme costs. A just war there may be, but there is no such thing as a good war. And the burdens of an unjust war are insufferable.
I know something about the costs of an unjust war, for my son, Nick – an infantryman in the U.S. Army – is fighting one in Iraq. I don't speak for my son. I couldn't even if I wanted to, for all I hear through the Mom Filter is: "I'm fine, Mom, don't worry, I'm fine, everything is fine, fine, fine, we're fine, just fine." But I can tell you what some of the costs are as I live and breathe them.
First, the minor stuff: my constant feelings of dread and despair; the sweeping rage that alternates with petrifying fear; the torrents of tears that accompany a maddening sense of helplessness and vulnerability. My son is involved in a deadly situation that should never have been. I feel like a mother lion in a cage, my grown cub in danger, and all I can do is throw myself furiously against the bars … impotent to protect him. My tolerance for bullshit is zero, and I've snapped off more heads in the last several months than in all my 48 years combined.
For the first time in my life, and with great amazement and sorrow, I feel what can only be described as hatred. It took me a long time to admit it, but there it is. I loathe the hubris, the callousness, and the lies of those in the Bush administration who led us into this war. Truth be told, I even loathe the fallible and very human purveyors of those lies. I feel no satisfaction in this admission, only sadness and recognition. And hope that – given time – I can do better. I never wanted to hate anyone.
Xanax helps a bit. At least it holds the debilitating panic attacks somewhat at bay, so I can fake it through one more day. A friend in the same situation relies on a six pack of beer every night; another has drifted into a la-la land of denial. Nice.
Then there is the wedge that's been driven between part of my extended family and me. They don't see this war as one based on lies. They've become evangelical believers in a false faith, swallowing Bush's fear mongering, his chickenhawk posturing and strutting, and cheering his "bring 'em on" attitude as a sign of strength and resoluteness. Perhaps life is just easier that way. These are the same people who have known my son since he was a baby, who have held him and loved him and played with him, who have bought him birthday presents and taken him fishing. I don't know them anymore.
But enough of my whining. My son is alive and in one piece, unlike the 1,102 dead and 7,782 severely wounded American soldiers; which equals 8,884 blood soaked uniforms, and doesn't even count the estimated 20,000 troops – not publicly reported by the Department of Defense – medivaced out of Iraq for "non-combat related injuries." Every death, every injury burns like a knife in my gut, for these are all America's sons and daughters. And I know I'm not immune to that knock on my door either.
And what of the Iraqi people? How many casualties have they suffered? How many tens of thousands dead and wounded? How many Iraqi mothers have wept, weep now, for their lost children? I fear we will never know, for though the Pentagon has begun – almost gleefully – counting Iraqi insurgent deaths, there is little chance of getting an accurate verification of civilian casualties. You know, "collateral damage."
Yes, my son is alive and, as far as I know, well. I wish I could say the same for some of his friends.
One young man who was involved in heavy fighting during the invasion is now so debilitated by post-traumatic stress disorder (PTSD) that he routinely has flashbacks in which he smells burning flesh; he can't close his eyes without seeing people's heads squashed like frogs in the middle of the road, or dead and dying women and children, burned, bleeding and dismembered. Sometimes he hears the sounds of battle raging around him, and he has been hospitalized twice for suicidal tendencies. When he was home on leave, this 27-year-old man would crawl into his mother's room at night and sob in her lap for hours. Instead of getting treatment for PTSD, he has just received a "less than honorable" discharge from the Army. The rest of his unit redeploys to Iraq in February.
Another friend of Nick's was horrifically wounded when his Humvee stopped on an IED. He didn't even have time to instinctively raise his arm and protect his face. Shrapnel ripped through his right eye, obliterating it to gooey shreds, and penetrated his brain. He has been in a coma since March. His mother spends every day with him in the hospital; his wife is devastated, and their 1½-year-old daughter doesn't know her daddy. But my son's friend is a fighter and so is making steady, incremental progress toward consciousness. He has a long hard struggle ahead of him, one that he need never have faced – and his family has had to fight every step of the way to get him the treatment he needs. So much for supporting the troops.
I go visit him every week and it breaks my heart to see the burned faces, the missing limbs, the limps, the vacant stares one encounters in an acute-care military hospital. In front of the hospital there is a cannon, and every afternoon they blast that sucker off. You should see all the poor guys hit the pavement. Though many requests have been made to discontinue the practice for the sake of the returning wounded, the general in charge refuses. Boom.
Then there is Nick's 24-year-old Kurdish friend, the college-educated son of teachers, multilingual and highly intelligent. He works as a translator for the U.S. Army for $600 a month and lives on base, where he is relatively safe. (Translators for private contractors, also living on base, make $7200 a month). He wants to travel to the States to continue his education, but no visas are now being issued from Iraq. Once the army is through with him, will they just send him back into the streets, a virtual dead man for having worked with the Americans? My son places a high premium on loyalty to family and friends, and he has been raised to walk his talk. This must be a harsh and embittering lesson on just how unprincipled the rest of the world can be. My heart aches for his Iraqi friend as well as for him.
A year ago in January, when Nick left for Iraq, I granted myself permission to be stark raving mad for the length of his deployment. By god, I've done a good job of it, without apology or excuse. And I dare say there are at least 139,999 other moms who have done the same – though taking troop rotations into consideration to maintain that magical number of 140,000 in the sand could put the number of crazed military moms as high as 300,000, maybe more. Right now, you might want to be careful about cutting in line in front of a middle-aged woman.
I know there are military moms who view the war in Iraq through different ideological lenses than mine. Sometimes I envy them. God, how much easier it must be to believe one's son or daughter is fighting for a just and noble cause! But no matter how hard I scrutinize the invasion and occupation of Iraq, all I see are lies, corruption, and greed fueled by a powerful addiction to oil. Real soldiers get blown to tatters in their "Hummers," so that well-heeled American suburbanites can play in theirs.
For my family and me, the costs of this war are real and not abstract. By day, I fight my demons of dreaded possibility, beat them back into the shadows, into the dark recesses of my mind. Every night, they hiss and whisper a vile prognosis of gloom and desolation. I order the voices into silence, but too often they laugh at and mock my commands.
I wonder if George Bush ever hears these voices.
And I wonder, too … just how much are we willing to pay for a gallon of gas?
Teri Wills Allison, a massage therapist and a member of Military Families Speak Out, lives near Austin, Texas, with her husband. She is the mother of two grown children, the oldest of whom is a soldier deployed to Iraq."
IRS probes NAACP after Bond's anti-Bush talk
IRS probes NAACP after Bond's anti-Bush talk
October 29, 2004
BY TONY PUGH
FREE PRESS WASHINGTON STAFF
WASHINGTON -- The Internal Revenue Service is investigating whether a speech by NAACP Chairman Julian Bond in July that criticized the Bush administration violated a federal law that prohibits tax-exempt charitable organizations from engaging in most forms of political activity.
Bond said he felt the probe was politically motivated and meant to have a chilling effect on the National Association for the Advancement of Colored People, in particular its efforts to register black voters, who support U.S. Sen. John Kerry overwhelmingly.
Bond is wrong, IRS Commissioner Mark Everson responded.
"Career civil servants, not political appointees, make these decisions in a fair, impartial manner," he said.
In a letter released Thursday, the IRS cited a federal law that prohibits tax-exempt charitable organizations "from intervening in any political campaign on behalf of or in opposition to any candidate for public office."
The letter dated Oct. 8 said Bond had made "statements in opposition of George W. Bush for the office of presidency" and specifically condemned Bush on education, the economy and Iraq.
On Thursday, Bond defended his remarks, saying they focused on policy, not politics.
Bond told the civil rights group's annual convention in Philadelphia in July that the election "is a contest between two widely disparate views of who we are and what we believe. One view wants to march us backward ... surrendering control of government to special interests, weakening democracy, giving religion veto power over science, curtailing civil liberties, despoiling the environment.
"The other view promises expanded democracy and giving the people, not plutocrats, control over their government."
If Bond's speech is found to have violated federal law, the NAACP could lose its tax-exempt status, which could severely limit its ability to attract donations
The Crusades-21st Century Style or "Yeeeeehaw is not an answer to Jihad"
The Europenas lost the first Crusades, and Europe was all but bankrupted by the expenditure on this religious war.

We are embroiled now, due to Bush's insanity, in ANOTHER "holy war", in, as Bush called it himself early on, "a crusade" (Small c).

We are setting ourselves against around one BILLION Muslims worldwide, and are brewing up a nutrient broth to feed the millions of religious fanatics out there, who now have a target for centuries of animosity against the West.

Bush has created a "Great Satan" and given the religious militaristic zealots, a red, white, and blue target for their combined destructive energies.

We don't need WAR...religious or otherwise.

If Bush is a WAR president, GIMME KERRY !

I don't know if anyone else has noticed this, but, what's up with these guys calling each other by their position and not their name. Bush calls Kerry "The Senator"
and Kerry calls Bush, "The President", instead of using their names.

Is this some kind of Skull and Bones thing, since they are both members of that secret organization.

Hmmmmmmmmmmm...do tell!

Archives
Monday, May 03, 2004 Tuesday, May 04, 2004 Sunday, May 09, 2004 Tuesday, May 11, 2004 Wednesday, May 12, 2004 Friday, May 14, 2004 Saturday, May 15, 2004 Sunday, May 16, 2004 Monday, May 17, 2004 Tuesday, May 18, 2004 Wednesday, May 19, 2004 Thursday, May 20, 2004 Friday, May 21, 2004 Monday, May 24, 2004 Tuesday, May 25, 2004 Wednesday, May 26, 2004 Thursday, May 27, 2004 Friday, May 28, 2004 Saturday, May 29, 2004 Sunday, May 30, 2004 Tuesday, June 01, 2004 Wednesday, June 02, 2004 Thursday, June 03, 2004 Friday, June 04, 2004 Saturday, June 05, 2004 Sunday, June 06, 2004 Monday, June 07, 2004 Tuesday, June 08, 2004 Wednesday, June 09, 2004 Thursday, June 10, 2004 Friday, June 11, 2004 Sunday, June 13, 2004 Monday, June 14, 2004 Wednesday, June 16, 2004 Thursday, June 17, 2004 Friday, June 18, 2004 Sunday, June 20, 2004 Monday, June 21, 2004 Tuesday, June 22, 2004 Wednesday, June 23, 2004 Thursday, June 24, 2004 Friday, June 25, 2004 Saturday, June 26, 2004 Sunday, June 27, 2004 Tuesday, June 29, 2004 Wednesday, June 30, 2004 Thursday, July 01, 2004 Friday, July 02, 2004 Saturday, July 03, 2004 Sunday, July 04, 2004 Monday, July 05, 2004 Tuesday, July 06, 2004 Wednesday, July 07, 2004 Thursday, July 08, 2004 Friday, July 09, 2004 Saturday, July 10, 2004 Sunday, July 11, 2004 Monday, July 12, 2004 Tuesday, July 13, 2004 Wednesday, July 14, 2004 Thursday, July 15, 2004 Friday, July 16, 2004 Saturday, July 17, 2004 Sunday, July 18, 2004 Monday, July 19, 2004 Tuesday, July 20, 2004 Wednesday, July 21, 2004 Friday, July 23, 2004 Friday, July 30, 2004 Monday, August 02, 2004 Tuesday, August 03, 2004 Wednesday, August 04, 2004 Thursday, August 05, 2004 Friday, August 06, 2004 Saturday, August 07, 2004 Sunday, August 08, 2004 Tuesday, August 10, 2004 Wednesday, August 11, 2004 Thursday, August 12, 2004 Friday, August 13, 2004 Saturday, August 14, 2004 Sunday, August 15, 2004 Monday, August 16, 2004 Tuesday, August 17, 2004 Friday, August 20, 2004 Saturday, August 21, 2004 Tuesday, August 24, 2004 Wednesday, August 25, 2004 Thursday, August 26, 2004 Friday, August 27, 2004 Sunday, August 29, 2004 Monday, August 30, 2004 Wednesday, September 01, 2004 Thursday, September 02, 2004 Friday, September 03, 2004 Saturday, September 04, 2004 Sunday, September 05, 2004 Monday, September 06, 2004 Tuesday, September 07, 2004 Wednesday, September 08, 2004 Thursday, September 09, 2004 Friday, September 10, 2004 Saturday, September 11, 2004 Sunday, September 12, 2004 Monday, September 13, 2004 Tuesday, September 14, 2004 Wednesday, September 15, 2004 Friday, September 17, 2004 Saturday, September 18, 2004 Sunday, September 19, 2004 Tuesday, September 21, 2004 Wednesday, September 22, 2004 Thursday, September 23, 2004 Friday, September 24, 2004 Saturday, September 25, 2004 Monday, September 27, 2004 Tuesday, September 28, 2004 Wednesday, September 29, 2004 Thursday, September 30, 2004 Friday, October 01, 2004 Saturday, October 02, 2004 Sunday, October 03, 2004 Monday, October 04, 2004 Tuesday, October 05, 2004 Wednesday, October 06, 2004 Thursday, October 07, 2004 Friday, October 08, 2004 Saturday, October 09, 2004 Sunday, October 10, 2004 Tuesday, October 12, 2004 Wednesday, October 13, 2004 Thursday, October 14, 2004 Friday, October 15, 2004 Saturday, October 16, 2004 Sunday, October 17, 2004 Monday, October 18, 2004 Tuesday, October 19, 2004 Wednesday, October 20, 2004 Thursday, October 21, 2004 Friday, October 22, 2004 Saturday, October 23, 2004 Sunday, October 24, 2004 Monday, October 25, 2004 Tuesday, October 26, 2004 Wednesday, October 27, 2004 Thursday, October 28, 2004 Friday, October 29, 2004 Saturday, October 30, 2004 Sunday, October 31, 2004 Monday, November 01, 2004 Tuesday, November 02, 2004 Wednesday, November 03, 2004 Thursday, November 04, 2004 Friday, November 05, 2004 Saturday, November 06, 2004 Sunday, November 07, 2004 Monday, November 08, 2004 Tuesday, November 09, 2004 Wednesday, November 10, 2004 Thursday, November 11, 2004 Friday, November 12, 2004 Saturday, November 13, 2004 Sunday, November 14, 2004 Monday, November 15, 2004 Tuesday, November 16, 2004 Wednesday, November 17, 2004 Thursday, November 18, 2004 Friday, November 19, 2004 Saturday, November 20, 2004 Sunday, November 21, 2004 Monday, November 22, 2004 Thursday, November 25, 2004 Friday, November 26, 2004 Saturday, November 27, 2004 Sunday, November 28, 2004 Tuesday, November 30, 2004 Wednesday, December 01, 2004 Thursday, December 02, 2004 Friday, December 03, 2004 Saturday, December 04, 2004 Tuesday, December 07, 2004 Wednesday, December 08, 2004 Thursday, December 09, 2004 Friday, December 10, 2004 Saturday, December 11, 2004 Sunday, December 12, 2004 Monday, December 13, 2004 Tuesday, December 14, 2004 Wednesday, December 15, 2004 Thursday, December 16, 2004 Friday, December 17, 2004 Sunday, December 19, 2004 Monday, December 20, 2004 Friday, December 24, 2004 Saturday, December 25, 2004 Sunday, December 26, 2004 Wednesday, December 29, 2004 Thursday, December 30, 2004 Friday, December 31, 2004 Monday, January 03, 2005 Wednesday, January 05, 2005 Thursday, January 06, 2005 Saturday, January 08, 2005 Sunday, January 09, 2005 Tuesday, January 11, 2005 Wednesday, January 12, 2005 Thursday, January 13, 2005 Saturday, January 15, 2005 Wednesday, January 19, 2005 Friday, January 21, 2005 Saturday, January 22, 2005 Sunday, January 23, 2005 Monday, January 24, 2005 Wednesday, January 26, 2005 Thursday, January 27, 2005 Friday, January 28, 2005 Saturday, January 29, 2005 Monday, January 31, 2005 Thursday, February 03, 2005 Friday, February 04, 2005 Saturday, February 05, 2005 Sunday, February 06, 2005 Monday, February 07, 2005 Tuesday, February 08, 2005 Wednesday, February 09, 2005 Thursday, February 10, 2005 Friday, February 11, 2005 Saturday, February 12, 2005 Sunday, February 13, 2005 Tuesday, February 15, 2005 Thursday, February 17, 2005 Saturday, February 19, 2005 Sunday, February 20, 2005 Wednesday, February 23, 2005 Saturday, February 26, 2005 Sunday, February 27, 2005 Monday, February 28, 2005 Wednesday, March 02, 2005 Thursday, March 03, 2005 Sunday, March 06, 2005 Tuesday, March 08, 2005 Wednesday, March 09, 2005 Thursday, March 10, 2005 Friday, March 11, 2005 Saturday, March 12, 2005 Sunday, March 13, 2005 Monday, March 14, 2005 Tuesday, March 15, 2005 Wednesday, March 16, 2005 Thursday, March 17, 2005 Friday, March 18, 2005 Saturday, March 19, 2005 Thursday, March 24, 2005 Friday, March 25, 2005 Saturday, March 26, 2005 Sunday, March 27, 2005 Wednesday, March 30, 2005 Thursday, March 31, 2005 Friday, April 01, 2005 Saturday, April 02, 2005 Sunday, April 03, 2005 Wednesday, April 06, 2005 Thursday, April 07, 2005 Saturday, April 09, 2005 Sunday, April 10, 2005 Monday, April 11, 2005 Thursday, April 14, 2005 Saturday, April 16, 2005 Sunday, April 17, 2005 Monday, April 18, 2005 Wednesday, April 20, 2005 Thursday, April 21, 2005 Friday, April 22, 2005 Saturday, April 23, 2005 Sunday, April 24, 2005 Tuesday, April 26, 2005 Friday, April 29, 2005 Saturday, April 30, 2005 Sunday, May 01, 2005 Monday, May 02, 2005 Tuesday, May 03, 2005 Wednesday, May 04, 2005 Thursday, May 05, 2005 Friday, May 06, 2005 Sunday, May 08, 2005 Wednesday, May 11, 2005 Thursday, May 12, 2005 Friday, May 13, 2005 Sunday, May 15, 2005 Monday, May 16, 2005 Wednesday, May 18, 2005 Thursday, May 19, 2005 Friday, May 20, 2005 Saturday, May 21, 2005 Sunday, May 22, 2005 Monday, May 23, 2005 Tuesday, May 24, 2005 Wednesday, May 25, 2005 Thursday, May 26, 2005 Friday, May 27, 2005 Saturday, May 28, 2005 Sunday, May 29, 2005 Monday, May 30, 2005 Tuesday, May 31, 2005 Wednesday, June 01, 2005 Thursday, June 02, 2005 Friday, June 03, 2005 Saturday, June 04, 2005 Sunday, June 05, 2005 Monday, June 06, 2005 Tuesday, June 07, 2005 Wednesday, June 08, 2005 Thursday, June 09, 2005 Friday, June 10, 2005 Sunday, June 12, 2005 Tuesday, June 14, 2005 Thursday, June 16, 2005 Friday, June 17, 2005 Saturday, June 18, 2005 Sunday, June 19, 2005 Monday, June 20, 2005 Tuesday, June 21, 2005 Thursday, June 23, 2005 Saturday, June 25, 2005 Sunday, June 26, 2005 Tuesday, June 28, 2005 Wednesday, June 29, 2005 Thursday, June 30, 2005 Friday, July 01, 2005 Saturday, July 02, 2005 Monday, July 04, 2005 Wednesday, July 06, 2005 Thursday, July 07, 2005 Saturday, July 09, 2005 Sunday, July 10, 2005 Friday, July 15, 2005 Sunday, July 17, 2005 Tuesday, July 19, 2005 Wednesday, July 20, 2005 Thursday, July 21, 2005 Saturday, July 23, 2005 Sunday, July 24, 2005 Tuesday, August 02, 2005 Thursday, August 04, 2005 Friday, August 05, 2005 Saturday, August 13, 2005 Wednesday, August 24, 2005 Friday, August 26, 2005 Saturday, August 27, 2005 Saturday, September 03, 2005 Wednesday, September 07, 2005 Thursday, September 08, 2005 Saturday, September 24, 2005 Wednesday, September 28, 2005 Wednesday, October 19, 2005 Thursday, October 20, 2005 Friday, October 21, 2005 Sunday, October 23, 2005 Wednesday, November 02, 2005 Monday, November 21, 2005 Wednesday, November 23, 2005 Friday, December 02, 2005 Saturday, December 10, 2005 Saturday, December 17, 2005 Sunday, December 18, 2005 Monday, December 19, 2005 Wednesday, December 21, 2005 Wednesday, January 04, 2006 Friday, January 06, 2006 Monday, January 09, 2006 Monday, January 16, 2006 Tuesday, January 17, 2006 Friday, January 20, 2006 Sunday, January 22, 2006 Saturday, January 28, 2006 Tuesday, January 31, 2006 Wednesday, February 01, 2006 Thursday, February 02, 2006 Wednesday, February 08, 2006 Thursday, February 09, 2006 Friday, February 10, 2006 Saturday, February 11, 2006 Sunday, February 12, 2006 Monday, February 13, 2006 Tuesday, February 14, 2006 Wednesday, February 15, 2006 Thursday, February 16, 2006 Saturday, February 18, 2006 Monday, February 20, 2006 Wednesday, February 22, 2006 Thursday, February 23, 2006 Sunday, March 05, 2006 Tuesday, March 07, 2006 Friday, March 24, 2006 Saturday, March 25, 2006 Wednesday, April 05, 2006 Thursday, April 06, 2006 Friday, April 07, 2006 Saturday, April 08, 2006 Tuesday, April 11, 2006 Monday, April 17, 2006 Tuesday, April 25, 2006 Thursday, April 27, 2006 Tuesday, May 09, 2006 Friday, May 12, 2006 Saturday, May 13, 2006 Sunday, May 14, 2006 Monday, May 15, 2006 Tuesday, May 16, 2006 Thursday, May 18, 2006 Friday, May 26, 2006 Sunday, May 28, 2006 Monday, May 29, 2006 Wednesday, May 31, 2006 Thursday, June 01, 2006 Sunday, June 04, 2006 Monday, June 05, 2006 Friday, June 09, 2006 Saturday, June 10, 2006 Sunday, June 11, 2006 Friday, June 16, 2006 Monday, June 19, 2006 Friday, June 23, 2006 Sunday, June 25, 2006 Tuesday, June 27, 2006 Wednesday, June 28, 2006 Friday, June 30, 2006 Sunday, July 09, 2006 Thursday, July 13, 2006 Friday, July 14, 2006 Saturday, July 15, 2006 Monday, July 17, 2006 Tuesday, July 18, 2006 Wednesday, July 19, 2006 Tuesday, July 25, 2006 Wednesday, July 26, 2006 Friday, July 28, 2006 Sunday, July 30, 2006 Monday, July 31, 2006 Thursday, August 03, 2006 Friday, August 04, 2006 Sunday, August 06, 2006 Monday, August 07, 2006 Wednesday, August 09, 2006 Thursday, August 10, 2006 Sunday, August 13, 2006 Tuesday, August 15, 2006 Thursday, August 17, 2006 Friday, August 18, 2006 Wednesday, September 06, 2006 Friday, September 08, 2006 Monday, September 11, 2006 Wednesday, September 13, 2006 Thursday, September 14, 2006 Friday, September 22, 2006 Saturday, September 23, 2006 Sunday, October 01, 2006 Tuesday, October 03, 2006 Monday, October 30, 2006 Monday, November 06, 2006 Tuesday, November 07, 2006 Sunday, November 12, 2006 Tuesday, November 21, 2006 Wednesday, November 22, 2006 Thursday, November 23, 2006 Friday, December 01, 2006 Monday, December 04, 2006 Tuesday, December 05, 2006 Thursday, December 14, 2006 Wednesday, December 20, 2006 Thursday, December 21, 2006 Friday, December 29, 2006 Wednesday, January 10, 2007 Thursday, January 11, 2007 Saturday, January 13, 2007 Monday, January 15, 2007 Wednesday, January 17, 2007 Saturday, January 20, 2007 Tuesday, January 23, 2007 Tuesday, February 20, 2007 Saturday, February 24, 2007 Sunday, February 25, 2007 Friday, March 23, 2007 Wednesday, April 04, 2007 Tuesday, April 10, 2007 Thursday, April 12, 2007 Friday, April 13, 2007 Thursday, April 19, 2007 Friday, April 20, 2007 Tuesday, April 24, 2007 Tuesday, May 08, 2007 Thursday, May 10, 2007 Friday, May 11, 2007 Monday, May 14, 2007 Tuesday, May 15, 2007 Sunday, May 20, 2007 Monday, May 21, 2007 Tuesday, May 22, 2007 Wednesday, May 23, 2007 Thursday, May 24, 2007 Sunday, May 27, 2007 Wednesday, May 30, 2007 Thursday, May 31, 2007 Friday, June 01, 2007 Monday, June 04, 2007 Wednesday, June 06, 2007 Saturday, June 09, 2007 Sunday, June 10, 2007 Monday, June 11, 2007 Friday, June 15, 2007 Tuesday, June 19, 2007 Tuesday, June 26, 2007 Wednesday, June 27, 2007 Thursday, June 28, 2007 Saturday, June 30, 2007 Monday, July 02, 2007 Tuesday, July 03, 2007 Friday, July 06, 2007 Tuesday, July 10, 2007 Friday, July 13, 2007 Tuesday, July 24, 2007 Saturday, July 28, 2007 Sunday, July 29, 2007 Monday, August 13, 2007 Sunday, August 19, 2007 Saturday, August 25, 2007 Monday, August 27, 2007 Wednesday, August 29, 2007 Friday, August 31, 2007 Friday, September 07, 2007 Wednesday, September 12, 2007 Wednesday, September 19, 2007 Friday, September 21, 2007 Friday, September 28, 2007 Tuesday, October 02, 2007 Thursday, October 11, 2007 Saturday, October 27, 2007 Thursday, November 01, 2007 Saturday, November 03, 2007 Monday, November 05, 2007 Wednesday, November 28, 2007 Tuesday, December 04, 2007 Tuesday, December 11, 2007 Friday, December 14, 2007 Friday, December 21, 2007 Tuesday, December 25, 2007 Saturday, December 29, 2007 Monday, January 07, 2008 Thursday, January 10, 2008 Saturday, January 12, 2008 Sunday, January 13, 2008 Tuesday, January 15, 2008 Friday, January 18, 2008 Saturday, January 19, 2008 Friday, January 25, 2008 Sunday, January 27, 2008 Monday, January 28, 2008 Tuesday, January 29, 2008 Sunday, February 03, 2008 Wednesday, February 06, 2008 Friday, February 08, 2008 Sunday, February 10, 2008 Monday, February 11, 2008 Tuesday, February 12, 2008 Monday, February 25, 2008 Tuesday, February 26, 2008 Monday, March 03, 2008 Tuesday, March 04, 2008 Saturday, March 22, 2008 Saturday, April 19, 2008 Wednesday, April 23, 2008 Saturday, April 26, 2008 Wednesday, April 30, 2008 Monday, May 05, 2008 Tuesday, May 13, 2008 Wednesday, May 14, 2008 Saturday, May 17, 2008 Tuesday, May 20, 2008 Saturday, May 24, 2008 Sunday, May 25, 2008 Thursday, June 12, 2008 Tuesday, June 17, 2008 Saturday, July 05, 2008 Tuesday, July 08, 2008 Monday, August 04, 2008 Thursday, August 28, 2008 Thursday, September 11, 2008 Saturday, September 20, 2008 Monday, September 22, 2008 Tuesday, September 23, 2008 Wednesday, September 24, 2008 Friday, September 26, 2008 Monday, September 29, 2008 Saturday, October 04, 2008 Wednesday, October 08, 2008 Thursday, October 09, 2008 Sunday, October 12, 2008 Wednesday, October 15, 2008 Wednesday, October 22, 2008 Thursday, October 23, 2008 Friday, October 24, 2008 Tuesday, October 28, 2008 Wednesday, October 29, 2008 Monday, November 03, 2008 Tuesday, November 04, 2008 Thursday, November 06, 2008 Saturday, November 08, 2008 Monday, November 10, 2008 Wednesday, November 19, 2008 Thursday, December 18, 2008 Monday, December 22, 2008 Sunday, January 11, 2009 Thursday, January 22, 2009 Monday, January 26, 2009 Thursday, February 19, 2009 Tuesday, February 24, 2009 Friday, February 27, 2009 Monday, March 02, 2009 Thursday, March 05, 2009 Wednesday, March 11, 2009 Thursday, March 12, 2009 Friday, March 13, 2009 Thursday, March 19, 2009 Monday, March 23, 2009 Friday, March 27, 2009 Saturday, March 28, 2009 Sunday, March 29, 2009 Thursday, April 02, 2009 Tuesday, April 07, 2009 Tuesday, April 14, 2009 Tuesday, April 21, 2009 Thursday, April 23, 2009 Saturday, April 25, 2009 Sunday, May 03, 2009 Wednesday, May 06, 2009 Tuesday, May 12, 2009 Wednesday, May 13, 2009 Thursday, May 14, 2009 Sunday, May 17, 2009 Tuesday, May 26, 2009 Wednesday, June 03, 2009 Thursday, June 04, 2009 Tuesday, June 09, 2009 Friday, June 12, 2009 Saturday, June 13, 2009 Sunday, June 14, 2009 Monday, June 22, 2009 Thursday, June 25, 2009 Saturday, July 11, 2009 Tuesday, July 14, 2009 Friday, July 24, 2009 Tuesday, August 18, 2009 Wednesday, August 19, 2009 Friday, August 21, 2009 Monday, August 24, 2009 Thursday, September 03, 2009 Wednesday, September 09, 2009 Thursday, September 10, 2009 Sunday, September 13, 2009 Monday, September 14, 2009 Tuesday, September 15, 2009 Wednesday, September 23, 2009 Friday, September 25, 2009 Sunday, September 27, 2009 Tuesday, September 29, 2009 Monday, November 02, 2009 Tuesday, November 10, 2009 Thursday, November 12, 2009 Tuesday, November 24, 2009 Thursday, February 25, 2010 Thursday, March 04, 2010 Wednesday, March 17, 2010 Tuesday, March 23, 2010 Friday, April 09, 2010 Friday, April 16, 2010 Wednesday, April 21, 2010 Thursday, April 22, 2010 Friday, April 23, 2010 Thursday, April 29, 2010 Sunday, May 02, 2010 Friday, May 07, 2010 Sunday, May 09, 2010 Monday, May 10, 2010 Tuesday, May 11, 2010 Tuesday, June 15, 2010