Copyright Notice
- All original comments are © Copyright 2004 by CodeWarrior. All rights are reserved. All quoted material unless in public domain, are the copyrighted works of the respective copyright holders, and all referenced trademarks are respectively owned by the relevant trademark holder. No attempt nor intention is made by this author to dilute any trademark or infringe any copyrighted material. All materials used on this page not copyrighted by CodeWarrior, are held to be used for non-commercial , personal, fair use purposes. All declaratoy statements not manifestly,contextually or perceptually, intended to be sarcastic, ironic, or parody in nature, are asserted to be true and correct by the author of this blog, as far as could be determined given the information available to the author at the time the post was written. Unauthorized reproduction of material on this page is prohibited, unless such limited reproduction falls under fair use, and such use is authorized if proper attribution of the source of the material, and author is credited in all instances of its usage.
SEARCH THIS SITE USING KEYWORDS
Powered by:

CodeWarriorZ BlueZ
CodeWarriorz Thoughts
Day to day musings of free speech activist CodeWarrior.
CHECK OUT THE WEBSITE OF MY PAL SHMOO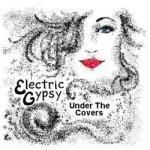 Wednesday, November 10, 2004
Homeland Security Arrests Veteran for Complaining Too Much
Homeland Security Arrests Veteran for Complaining Too Much
Infowars.com
November 8, 2004
Now complaining too much can get you arrested by Homeland Security. The veteran arrested in the article, Dr. Tennant was arrested in front of his family for calling the VA too many times. He did jail time for the offense of "harassing."
Not that this is the first time that Homeland Security has ventured where we were told that it wouldn't -- click here to see an archive of similar abuses of power.
The Federal Protective Service Agent admitted, "He had been harassing them for the past three years...We were looking at the messages and while there were no direct threats, the language was abusive and derogatory and seemed to be getting worse."
Tune in today to the Alex Jones Show to hear an interview with Dr. Tennant, about his ordeal, and to learn more about Homeland Security and the Patriot Act out of control.
Agents arrest man in threats
Quad-City Times | November 5, 2004
By Tory Brecht
Inspectors from Federal Protective Services — a branch of the Homeland Security Department — arrested a Bettendorf chiropractor Friday accused of making harassing phone calls to the Department of Veterans Affairs office in Des Moines.
Kenneth C. Tennant, 45, 3447 Magnolia Court, remained in the Polk County, Iowa, jail late Friday afternoon, charged with third-degree harassment.
Although it is a state charge — and a misdemeanor — Federal Protective Service, or FPS, personnel were involved because the VA office is a federal facility, said special agent Wil Calvey.
The FPS provides law enforcement and security services to more than 1 million tenants and daily visitors to all federally owned and leased facilities nationwide, according to its mission statement. FPS focuses directly on the interior security of the nation and the reduction of crimes and potential threats to federal facilities.
Calvey said two inspectors from Des Moines had been investigating Tennant after receiving complaints from the VA office.
"He had been harassing them for the past three years," said Calvey. "We were looking at the messages and while there were no direct threats, the language was abusive and derogatory and seemed to be getting worse."
Proactive measures
The specific nature of the calls, or a dispute between Tennant and the VA, was not divulged by FPS officials or the VA.
Calvey said the elevated threat of terrorism, coupled with a better understanding of workplace violence, have led the service to take a more proactive approach to dealing with harassment.
"We are trying to nip these things in the bud rather than let them escalate into a greater problem," he said. "When you let things go, and people are not punished, they get worse and you have an increased chance of an incident where someone is injured or killed."
Tennant will be prosecuted by the Polk County Attorney's office, not in federal court, Calvey added. His bond was set at $325.
Tennant works at American Family Chiropractic, 1530 State St., where he shares an office with three other chiropractors. One of the doctors, who did not wish to give her name, said she was surprised by the charges and was not aware Tennant had a dispute with the VA.
According to federal court records, Tennant filed a lawsuit in 1998 disputing a denial of disability insurance benefits and Supplemental Security Income. After a two-year legal battle, the U.S. Court of Appeals Eighth Circuit upheld the denial.
The Patriot Act: Targeting American Citizens
The party line often heard from Neo-Cons in their attempts to defend the Patriot Act either circulate around the contention that the use of the Patriot Act has never been abused or that it isn't being used against American citizens.
I am sick and tired of all this crap on TV , wherein the DEMS try to rehash and regurgitate this election, and figure out how they lost the South.

Look, I was born and raised here in the South.

Southerners are often stereotyped as toothless hillbillies peeking out from their ramshackled trailer house, afraid of anyone who is strange, new, or foreign.

But, although many Southerners are not like that, it does NOT help our image for some inbred redneck to call up on C-Span and say that they are voting for Bush because Bush is " a good maaaaaaaaaaaaaaan" with some Southern drawl fit for the movie Deliverance.

When people from the South act like complete IDIOTS, can you blame the Yankees for painting you as stupid?

I hate to bust your bubble Bubba, but Bush is NOT a "good maaaaaaaaaaaaaan", and is not "pro-life" and is not a courageous leader, saving you from BoogeyMan
Bin Laden.

Lest you forget...HELLO !!!....9/11 happened on Bushy's watch, and when told our country was under attack, he sat for 7 minutes behind a book called MY PET GOAT in a classroom full of childen. Why? Because My Pet Goat is his speed of reading and he is a COWARD.

Time for a reality check...brave men don't hide in Georgia or Alabama or Texas when a war is on. They don't get their POPPY to pull strings to get them out of having to go to NAM.

I don't think Bush junior was standing out in a patty in Nam hollering "Bring it on".

And, don't swallow your chaw of tobackky on this one Cletus, but Bush had his early business ventures bankrolled by the Bin Laden family.

Think he owes them favors? Hands....?

So, wake up and smell the Java Jack. Bush is an alcoholic coward who is just fine with sending your son or daughter to die in a senseless war...not his OWN kids though!

This RED STATE south is not just embarrassing, but it's going to spell the doom for this country.

Dump Bush like a bag of used kitty litter!

abc7.com: Man Identified, Threatening Videotape
LOS ANGELES — United States intelligence officials have identified the man seen on videotape claiming to be an American member of al Qaeda and threatening new attacks on the U.S. They say he is from Southern California.
Officials have concluded the masked man is likely Adam Gadahn who grew up in Riverside.
Authorities used voice recognition technology to identify Gadahn using old footage of him hosting a cable TV show.
Gadahn, now 26, left his Riverside home at the age of 16 and eventually moved to Pakistan. Those who knew him say Islamic radicals heavily influenced him.
====================SNIP===================
OK...here's my concern. Voice recognition from when he hosted a TV cable show?
How the heck did they decide who in the world this guy was, let alone, match VPI up with him. So, if your voice is on a record, television show, or recording media anywhere, you are being scrutinized as a potential terrorist?
MercuryNews.com | 11/06/2004 | Final: Iowa goes to Bush
Iowa was one of only three states that switched parties between 2000 and 2004.
Vote counting was marred in several places nationwide by computer glitches. The most serious appears to be in Ohio, which provided Bush with his decisive margin. Election officials in Franklin County, part of the Columbus metropolitan area, said Friday that a computer error gave Bush 3,893 extra votes in one precinct.
Bush actually received 365 votes in the precinct out of 638 votes cast, said Matthew Damschroder, director of the Franklin County Board of Elections. It was not clear whether Ohio experienced any other problems with electronic ballots. About 30 percent of voters in the state voted electronically.
Bush won Ohio by more than 136,000 votes, according to unofficial results, and Kerry conceded the election Wednesday after acknowledging that 155,000 provisional ballots yet to be counted in Ohio would not change the outcome.
In the Gahanna precinct, multiple copies of each ballot were recorded: two on the machine and three to a removable cartridge, said Damschroder. When voting ended, the results were loaded into a laptop.
Damschroder said the malfunction occurred when one machine's cartridge was plugged into a laptop computer and generated faulty numbers in several races. He could not explain how the malfunction occurred, but said he had ruled out tampering or a problem with software at the central vote-collection office.
Kimball Brace, president of the consulting firm Election Data Services, said it's possible the fault lies with the software that tallies votes from cartridges.
A national voting-rights group says it documented hundreds of voting irregularities affecting poor and minority voters in seven Southern states -- Alabama, Florida, Georgia, Louisiana, Mississippi, North Carolina and South Carolina -- from long lines and faulty equipment to deliberate voter intimidation.
In one North Carolina county, more than 4,500 votes were lost in Tuesday's election because officials mistakenly believed a computer that stored ballots electronically could hold more data than it did.
Rep. John Conyers of Michigan, the ranking minority member of the House Judiciary Committee, on Friday asked the Government Accountability Office to investigate these and other irregularities and to suggest improvements.
``The essence of democracy is the confidence of the electorate in the accuracy of voting methods and the fairness of voting procedures,'' Conyers wrote to the GAO.
Bush's 'Incredible' Vote Tallies :: ILCA Online -- The Resource for Labor Communicators :: Making Labor Media a Force to Be Reckoned With!
George W. Bush's vote tallies, especially in the key state of Florida, are so statistically stunning that they border on the unbelievable.
While it's extraordinary for a candidate to get a vote total that exceeds his party's registration in any voting jurisdiction - because of non-voters - Bush racked up more votes than registered Republicans in 47 out of 67 counties in Florida. In 15 of those counties, his vote total more than doubled the number of registered Republicans and in four counties, Bush more than tripled the number.
Statewide, Bush earned about 20,000 more votes than registered Republicans.
By comparison, in 2000, Bush's Florida total represented about 85 percent of the total number of registered Republicans, about 2.9 million votes compared with 3.4 million registered Republicans.
Bush achieved these totals although exit polls showed him winning only about 14 percent of the Democratic vote statewide - statistically the same as in 2000 when he won 13 percent of the Democratic vote - and losing Florida's independent voters to Kerry by a 57 percent to 41 percent margin. In 2000, Gore won the independent vote by a much narrower margin of 47 to 46 percent.
[For details on the Florida turnout in 2000, see http://www.msnbc.com/m/d2k/g/polls.asp?office=P&state=FL. For details on the 2004 Florida turnout, see http://www.cnn.com/ELECTION/2004/pages/results/states/FL/P/00/index.html].
Exit Poll Discrepancies
Similar surprising jumps in Bush's vote tallies across the country - especially when matched against national exits polls showing Kerry winning by 51 percent to 48 percent - have fed suspicion among rank-and-file Democrats that the Bush campaign rigged the vote, possibly through systematic computer hacking.
Republican pollster Dick Morris said the Election Night pattern of mistaken exit polls favoring Kerry in six battleground states - Florida, Ohio, New Mexico, Colorado, Nevada and Iowa - was virtually inconceivable.
"Exit polls are almost never wrong," Morris wrote. "So reliable are the surveys that actually tap voters as they leave the polling places that they are used as guides to the relative honesty of elections in Third World countries. … To screw up one exit poll is unheard of. To miss six of them is incredible. It boggles the imagination how pollsters could be that incompetent and invites speculation that more than honest error was at play here."
But instead of following his logic that the discrepancy suggested vote tampering - as it would in Latin America, Africa or Eastern Europe - Morris postulated a bizarre conspiracy theory that the exit polls were part of a scheme to have the networks call the election for Kerry and thus discourage Bush voters on the West Coast. Of course, none of the networks did call any of the six states for Kerry, making Morris's conspiracy theory nonsensical. Nevertheless, some Democrats have agreed with Morris's bottom-line recommendation that the whole matter deserves "more scrutiny and investigation." [The Hill, Nov. 8, 2004]
Erroneous Votes
Democratic doubts about the Nov. 2 election have deepened with anecdotal evidence of voters reporting that they tried to cast votes for Kerry but touch-screen voting machines came up registering their votes for Bush.
In Ohio, election officials said an error with an electronic voting system in Franklin County gave Bush 3,893 extra votes in suburban Columbus, more than 1,000 percent more than he actually got.
Yet, without a nationwide investigation, it's impossible to know whether those cases were isolated glitches or part of a more troubling pattern.
If Bush's totals weren't artificially enhanced, they would represent one of the most remarkable electoral achievements in U.S. history.
In the two presidential elections since Sen. Bob Dole lost to Bill Clinton in 1996, Bush would have increased Republican voter turnout nationwide by a whopping 52 percent from just under 40 million votes for Dole to just under 60 million votes for the GOP ticket in 2004.
Such an increase in voter turnout over two consecutive election cycles is not unprecedented, but has historically flowed from landslide victories that see shifting voting patterns, with millions of crossover voters straying from one party to the other.
For example, in 1972, Richard Nixon increased Republican turnout by 73.5 percent over Barry Goldwater's performance two elections earlier. But this turnout was amplified by the fact that Goldwater lost in 1964 to Lyndon Johnson by about 23 percentage points and Nixon trounced George McGovern by 23 percentage points.
What's remarkable about Bush's increase over the last two elections is that Democrats have done an impressive job boosting their own voter turnout from 1996 to 2004. Over this period, candidates Al Gore and John Kerry increased Democratic turnout by about 18 percent, from roughly 47.5 million votes in 1996 to nearly 56 million in 2004.
What this suggests is that Bush is not so much winning his new votes from Democrats crossing over, but rather by going deeper than many observers thought possible into new pockets of dormant Republican voters.
Bush's Gains
But where did these new voters come from, and how did Bush manage to accelerate his turnout gains at a time when the Democratic ticket was also substantially increasing its turnout?
While the statistical analysis of these new voters is only just beginning, Bush's ability to find nearly 9 million new voters in an election year when his Democratic opponent also saw gains of about 5 million new voters is the story of the 2004 election.
Exit polls also suggest that voters identifying themselves as Republicans voted as a greater proportion of the electorate than in 2000 and that Bush won a slightly greater percent of the Republican vote.
The party breakdown in 2000 was 39 percent Democrats, 35 percent Republicans, and 27 percent independents. In 2000, Bush won the Republican vote by 91 percent to 8 percent; narrowly won the independent vote by 47 percent to 45 percent and picked up 11 percent of the Democratic vote compared with Gore's Democratic turnout of 86 percent. [See http://www.cnn.com/ELECTION/2000/epolls/US/P000.html for details.]
According to exit polls this year, the turnout broke evenly among Democrats and Republicans, with about 37 percent each. Independents represented about 26 percent of the electorate. Kerry actually did better among independents, winning that group of voters by a narrow 49 percent to 48 percent margin.
However, Bush did slightly better among the larger number of Republican voters, winning 93 percent of their vote, while matching his 2000 performance by taking about 11 percent of the Democratic vote.
Registration Up
While this turnout might strike many observers as unusual in an election year that witnessed huge voter registration and mobilization efforts by Democrats and groups aligned with Democrats, the increased GOP turnout does seem to fit with the campaign strategy deployed by the Bush team to run to the base.
From the start of the 2004 campaign, political strategist Karl Rove and the Bush team made its goals clear - maximize Bush's support among social and economic conservatives - including Evangelicals and Club for Growth/anti-government conservatives - and turn them out by driving up Kerry's negatives with harsh attacks questioning Kerry's leadership credentials.
This strategy emerged from Rove's estimate after the 2000 election that 4 million Evangelical voters stayed home that year. The Bush/Rove strategy in 2004 rested primarily on turning out that base of support.
But, even if one were to estimate that 100 percent of these Evangelical voters turned out for Bush in 2004 and that 100 percent of Bush's 2000 supporters turned out again for him, this still leaves about 5 million new Bush voters unaccounted for.
Altogether, Bush's new 9 million votes came mainly from the largest states in the country. But nowhere was Bush's performance more incredible than in Florida, where Bush found roughly 1 million new voters, about 11 percent all new Bush voters nationwide and more than twice the number of new voters than in any other state other than Texas.
Man commits suicide at World Trade Center site to protest Iraq war and Bush reelection
Man commits suicide at World Trade Center site to protest Iraq war and Bush reelection
By Jamie Chapman
9 November 2004
Use this version to print | Send this link by email | Email the author
A twenty-five year-old man, Andrew Veal, killed himself with a shotgun November 6 on the site where the World Trade Center stood before September 11, 2001. No suicide note was found, but the choice of the location was presumed to be a protest against the Iraq war and President Bush's reelection days earlier.
Veal's supervisor at the University of Georgia research center, where he managed the call center, told the press, "I'm absolutely sure it's a protest. I don't know what made him commit suicide, but where he did it was symbolic."
Another co-worker, Stacey Sutherland, agreed, "I see it as a political statement. He was so opposed to the war."
Veal's body was spotted by a hotel worker in a fenced-in area at the World Trade Center site, which has long since been cleared and awaits new construction. Authorities are puzzled how the victim was able to climb a 15-foot perimeter fence in an area that is constantly under guard.
Besides being an ardent opponent of the Iraq war, Veal opposed Bush's overall policies, especially on the environment. His friends and coworkers knew him as an easy-going person not prone to bouts of depression.
He was engaged to be married in June to 21-year-old Audrey Grieme, a senior studying opera at Simpson College in Iowa. He was reportedly offered a promotion at the research center, where he had worked for six years, but wished to attend a culinary school to pursue a career as a cook. Besides his full-time job, he worked part-time at a local restaurant.
When Veal failed to show up at work on Wednesday, his friends and coworkers assumed he was upset that George Bush had defeated the Democratic candidate, John Kerry. Over the next several days, he failed to return repeated phone calls from his parents and his fiancée, raising the alarm.
Whatever the specific thought processes that led this young man to end his life tragically, the significance of the action cannot be ignored. Veal's feelings of shock and despair over the war, the state of the country, and the prospects of a second Bush administration, elevated in his case to extreme and irrational proportions, are shared by millions of Americans in the aftermath of the elections.
The Bush camp cynically exploited images of the World Trade Center in the course of its campaign. Its resort to fear-mongering, compounded by Kerry's support of Bush's "war on terror," was the centerpiece of a campaign that set out to whip up confusion, prejudice and backward religious sentiments. The Democrats offered no genuine alternative to the extreme right-wing program of Bush and the Republicans.
Veal's suicide echoes an earlier symbolic statement against war. In 1965, as the US intervention in Vietnam was escalating sharply, Norman Morrison, a devout Quaker and father of three, set himself on fire in front of the Pentagon office of Lyndon Johnson's secretary of defense, Robert McNamara. McNamara watched the entire gruesome episode from his window.
Morrison's suicide-protest against the napalm bombing of Vietnamese villages presaged a mass movement against the imperialist war that encompassed tens of millions in the United States, and hundreds of millions around the world.
Georgia Man Commits Suicide at Ground Zero (washingtonpost.com)
ATHENS, Ga., Nov. 7 -- The Georgia man who killed himself at Ground Zero was upset about President Bush's reelection -- but his biggest problem may have been his double life, a source said Sunday.
Andrew Veal, 25, was engaged to be married to an Iowa college student, whom he was supposed to see at her sister's wedding in Seattle this weekend. But Veal also had a girlfriend in Athens, where he lived, sources said.
When police found his body Saturday morning, they found a note to his girlfriend saying she was "too good" for him, a source said. The note also included a reference to Bush's victory, the source said.
Friends and co-workers said they had no idea Veal was suicidal.
"I think he wanted it to be dramatic," said one Athens friend, 23. "The election was just a catalyst."
Veal was a peaceful, liberal vegetarian who hated guns, never got worked up about politics or the Sept. 11, 2001, terrorist attacks and seemed content, friends said.
"He doesn't even have friends who have guns," said Mary Anne Mauney, Veal's boss at a University of Georgia survey research lab. "We're all trying to understand, and nobody does."
Veal and his roommates held an election night party in their clapboard house near the University of Georgia campus, where they expected to celebrate a John F. Kerry victory.
But the day after Bush won, Veal bought a shotgun in an Athens store and drove to New York, a source said, where he went on a spending spree with his girlfriend's credit card.
While his mother and his fiancee tried to reach him by phone, he called an Athens restaurant where he worked part time and said he was in New York on Thursday.
He was found Saturday morning when a hotel worker saw a body lying inside the gated and guarded perimeter of Ground Zero.
Archives
Monday, May 03, 2004 Tuesday, May 04, 2004 Sunday, May 09, 2004 Tuesday, May 11, 2004 Wednesday, May 12, 2004 Friday, May 14, 2004 Saturday, May 15, 2004 Sunday, May 16, 2004 Monday, May 17, 2004 Tuesday, May 18, 2004 Wednesday, May 19, 2004 Thursday, May 20, 2004 Friday, May 21, 2004 Monday, May 24, 2004 Tuesday, May 25, 2004 Wednesday, May 26, 2004 Thursday, May 27, 2004 Friday, May 28, 2004 Saturday, May 29, 2004 Sunday, May 30, 2004 Tuesday, June 01, 2004 Wednesday, June 02, 2004 Thursday, June 03, 2004 Friday, June 04, 2004 Saturday, June 05, 2004 Sunday, June 06, 2004 Monday, June 07, 2004 Tuesday, June 08, 2004 Wednesday, June 09, 2004 Thursday, June 10, 2004 Friday, June 11, 2004 Sunday, June 13, 2004 Monday, June 14, 2004 Wednesday, June 16, 2004 Thursday, June 17, 2004 Friday, June 18, 2004 Sunday, June 20, 2004 Monday, June 21, 2004 Tuesday, June 22, 2004 Wednesday, June 23, 2004 Thursday, June 24, 2004 Friday, June 25, 2004 Saturday, June 26, 2004 Sunday, June 27, 2004 Tuesday, June 29, 2004 Wednesday, June 30, 2004 Thursday, July 01, 2004 Friday, July 02, 2004 Saturday, July 03, 2004 Sunday, July 04, 2004 Monday, July 05, 2004 Tuesday, July 06, 2004 Wednesday, July 07, 2004 Thursday, July 08, 2004 Friday, July 09, 2004 Saturday, July 10, 2004 Sunday, July 11, 2004 Monday, July 12, 2004 Tuesday, July 13, 2004 Wednesday, July 14, 2004 Thursday, July 15, 2004 Friday, July 16, 2004 Saturday, July 17, 2004 Sunday, July 18, 2004 Monday, July 19, 2004 Tuesday, July 20, 2004 Wednesday, July 21, 2004 Friday, July 23, 2004 Friday, July 30, 2004 Monday, August 02, 2004 Tuesday, August 03, 2004 Wednesday, August 04, 2004 Thursday, August 05, 2004 Friday, August 06, 2004 Saturday, August 07, 2004 Sunday, August 08, 2004 Tuesday, August 10, 2004 Wednesday, August 11, 2004 Thursday, August 12, 2004 Friday, August 13, 2004 Saturday, August 14, 2004 Sunday, August 15, 2004 Monday, August 16, 2004 Tuesday, August 17, 2004 Friday, August 20, 2004 Saturday, August 21, 2004 Tuesday, August 24, 2004 Wednesday, August 25, 2004 Thursday, August 26, 2004 Friday, August 27, 2004 Sunday, August 29, 2004 Monday, August 30, 2004 Wednesday, September 01, 2004 Thursday, September 02, 2004 Friday, September 03, 2004 Saturday, September 04, 2004 Sunday, September 05, 2004 Monday, September 06, 2004 Tuesday, September 07, 2004 Wednesday, September 08, 2004 Thursday, September 09, 2004 Friday, September 10, 2004 Saturday, September 11, 2004 Sunday, September 12, 2004 Monday, September 13, 2004 Tuesday, September 14, 2004 Wednesday, September 15, 2004 Friday, September 17, 2004 Saturday, September 18, 2004 Sunday, September 19, 2004 Tuesday, September 21, 2004 Wednesday, September 22, 2004 Thursday, September 23, 2004 Friday, September 24, 2004 Saturday, September 25, 2004 Monday, September 27, 2004 Tuesday, September 28, 2004 Wednesday, September 29, 2004 Thursday, September 30, 2004 Friday, October 01, 2004 Saturday, October 02, 2004 Sunday, October 03, 2004 Monday, October 04, 2004 Tuesday, October 05, 2004 Wednesday, October 06, 2004 Thursday, October 07, 2004 Friday, October 08, 2004 Saturday, October 09, 2004 Sunday, October 10, 2004 Tuesday, October 12, 2004 Wednesday, October 13, 2004 Thursday, October 14, 2004 Friday, October 15, 2004 Saturday, October 16, 2004 Sunday, October 17, 2004 Monday, October 18, 2004 Tuesday, October 19, 2004 Wednesday, October 20, 2004 Thursday, October 21, 2004 Friday, October 22, 2004 Saturday, October 23, 2004 Sunday, October 24, 2004 Monday, October 25, 2004 Tuesday, October 26, 2004 Wednesday, October 27, 2004 Thursday, October 28, 2004 Friday, October 29, 2004 Saturday, October 30, 2004 Sunday, October 31, 2004 Monday, November 01, 2004 Tuesday, November 02, 2004 Wednesday, November 03, 2004 Thursday, November 04, 2004 Friday, November 05, 2004 Saturday, November 06, 2004 Sunday, November 07, 2004 Monday, November 08, 2004 Tuesday, November 09, 2004 Wednesday, November 10, 2004 Thursday, November 11, 2004 Friday, November 12, 2004 Saturday, November 13, 2004 Sunday, November 14, 2004 Monday, November 15, 2004 Tuesday, November 16, 2004 Wednesday, November 17, 2004 Thursday, November 18, 2004 Friday, November 19, 2004 Saturday, November 20, 2004 Sunday, November 21, 2004 Monday, November 22, 2004 Thursday, November 25, 2004 Friday, November 26, 2004 Saturday, November 27, 2004 Sunday, November 28, 2004 Tuesday, November 30, 2004 Wednesday, December 01, 2004 Thursday, December 02, 2004 Friday, December 03, 2004 Saturday, December 04, 2004 Tuesday, December 07, 2004 Wednesday, December 08, 2004 Thursday, December 09, 2004 Friday, December 10, 2004 Saturday, December 11, 2004 Sunday, December 12, 2004 Monday, December 13, 2004 Tuesday, December 14, 2004 Wednesday, December 15, 2004 Thursday, December 16, 2004 Friday, December 17, 2004 Sunday, December 19, 2004 Monday, December 20, 2004 Friday, December 24, 2004 Saturday, December 25, 2004 Sunday, December 26, 2004 Wednesday, December 29, 2004 Thursday, December 30, 2004 Friday, December 31, 2004 Monday, January 03, 2005 Wednesday, January 05, 2005 Thursday, January 06, 2005 Saturday, January 08, 2005 Sunday, January 09, 2005 Tuesday, January 11, 2005 Wednesday, January 12, 2005 Thursday, January 13, 2005 Saturday, January 15, 2005 Wednesday, January 19, 2005 Friday, January 21, 2005 Saturday, January 22, 2005 Sunday, January 23, 2005 Monday, January 24, 2005 Wednesday, January 26, 2005 Thursday, January 27, 2005 Friday, January 28, 2005 Saturday, January 29, 2005 Monday, January 31, 2005 Thursday, February 03, 2005 Friday, February 04, 2005 Saturday, February 05, 2005 Sunday, February 06, 2005 Monday, February 07, 2005 Tuesday, February 08, 2005 Wednesday, February 09, 2005 Thursday, February 10, 2005 Friday, February 11, 2005 Saturday, February 12, 2005 Sunday, February 13, 2005 Tuesday, February 15, 2005 Thursday, February 17, 2005 Saturday, February 19, 2005 Sunday, February 20, 2005 Wednesday, February 23, 2005 Saturday, February 26, 2005 Sunday, February 27, 2005 Monday, February 28, 2005 Wednesday, March 02, 2005 Thursday, March 03, 2005 Sunday, March 06, 2005 Tuesday, March 08, 2005 Wednesday, March 09, 2005 Thursday, March 10, 2005 Friday, March 11, 2005 Saturday, March 12, 2005 Sunday, March 13, 2005 Monday, March 14, 2005 Tuesday, March 15, 2005 Wednesday, March 16, 2005 Thursday, March 17, 2005 Friday, March 18, 2005 Saturday, March 19, 2005 Thursday, March 24, 2005 Friday, March 25, 2005 Saturday, March 26, 2005 Sunday, March 27, 2005 Wednesday, March 30, 2005 Thursday, March 31, 2005 Friday, April 01, 2005 Saturday, April 02, 2005 Sunday, April 03, 2005 Wednesday, April 06, 2005 Thursday, April 07, 2005 Saturday, April 09, 2005 Sunday, April 10, 2005 Monday, April 11, 2005 Thursday, April 14, 2005 Saturday, April 16, 2005 Sunday, April 17, 2005 Monday, April 18, 2005 Wednesday, April 20, 2005 Thursday, April 21, 2005 Friday, April 22, 2005 Saturday, April 23, 2005 Sunday, April 24, 2005 Tuesday, April 26, 2005 Friday, April 29, 2005 Saturday, April 30, 2005 Sunday, May 01, 2005 Monday, May 02, 2005 Tuesday, May 03, 2005 Wednesday, May 04, 2005 Thursday, May 05, 2005 Friday, May 06, 2005 Sunday, May 08, 2005 Wednesday, May 11, 2005 Thursday, May 12, 2005 Friday, May 13, 2005 Sunday, May 15, 2005 Monday, May 16, 2005 Wednesday, May 18, 2005 Thursday, May 19, 2005 Friday, May 20, 2005 Saturday, May 21, 2005 Sunday, May 22, 2005 Monday, May 23, 2005 Tuesday, May 24, 2005 Wednesday, May 25, 2005 Thursday, May 26, 2005 Friday, May 27, 2005 Saturday, May 28, 2005 Sunday, May 29, 2005 Monday, May 30, 2005 Tuesday, May 31, 2005 Wednesday, June 01, 2005 Thursday, June 02, 2005 Friday, June 03, 2005 Saturday, June 04, 2005 Sunday, June 05, 2005 Monday, June 06, 2005 Tuesday, June 07, 2005 Wednesday, June 08, 2005 Thursday, June 09, 2005 Friday, June 10, 2005 Sunday, June 12, 2005 Tuesday, June 14, 2005 Thursday, June 16, 2005 Friday, June 17, 2005 Saturday, June 18, 2005 Sunday, June 19, 2005 Monday, June 20, 2005 Tuesday, June 21, 2005 Thursday, June 23, 2005 Saturday, June 25, 2005 Sunday, June 26, 2005 Tuesday, June 28, 2005 Wednesday, June 29, 2005 Thursday, June 30, 2005 Friday, July 01, 2005 Saturday, July 02, 2005 Monday, July 04, 2005 Wednesday, July 06, 2005 Thursday, July 07, 2005 Saturday, July 09, 2005 Sunday, July 10, 2005 Friday, July 15, 2005 Sunday, July 17, 2005 Tuesday, July 19, 2005 Wednesday, July 20, 2005 Thursday, July 21, 2005 Saturday, July 23, 2005 Sunday, July 24, 2005 Tuesday, August 02, 2005 Thursday, August 04, 2005 Friday, August 05, 2005 Saturday, August 13, 2005 Wednesday, August 24, 2005 Friday, August 26, 2005 Saturday, August 27, 2005 Saturday, September 03, 2005 Wednesday, September 07, 2005 Thursday, September 08, 2005 Saturday, September 24, 2005 Wednesday, September 28, 2005 Wednesday, October 19, 2005 Thursday, October 20, 2005 Friday, October 21, 2005 Sunday, October 23, 2005 Wednesday, November 02, 2005 Monday, November 21, 2005 Wednesday, November 23, 2005 Friday, December 02, 2005 Saturday, December 10, 2005 Saturday, December 17, 2005 Sunday, December 18, 2005 Monday, December 19, 2005 Wednesday, December 21, 2005 Wednesday, January 04, 2006 Friday, January 06, 2006 Monday, January 09, 2006 Monday, January 16, 2006 Tuesday, January 17, 2006 Friday, January 20, 2006 Sunday, January 22, 2006 Saturday, January 28, 2006 Tuesday, January 31, 2006 Wednesday, February 01, 2006 Thursday, February 02, 2006 Wednesday, February 08, 2006 Thursday, February 09, 2006 Friday, February 10, 2006 Saturday, February 11, 2006 Sunday, February 12, 2006 Monday, February 13, 2006 Tuesday, February 14, 2006 Wednesday, February 15, 2006 Thursday, February 16, 2006 Saturday, February 18, 2006 Monday, February 20, 2006 Wednesday, February 22, 2006 Thursday, February 23, 2006 Sunday, March 05, 2006 Tuesday, March 07, 2006 Friday, March 24, 2006 Saturday, March 25, 2006 Wednesday, April 05, 2006 Thursday, April 06, 2006 Friday, April 07, 2006 Saturday, April 08, 2006 Tuesday, April 11, 2006 Monday, April 17, 2006 Tuesday, April 25, 2006 Thursday, April 27, 2006 Tuesday, May 09, 2006 Friday, May 12, 2006 Saturday, May 13, 2006 Sunday, May 14, 2006 Monday, May 15, 2006 Tuesday, May 16, 2006 Thursday, May 18, 2006 Friday, May 26, 2006 Sunday, May 28, 2006 Monday, May 29, 2006 Wednesday, May 31, 2006 Thursday, June 01, 2006 Sunday, June 04, 2006 Monday, June 05, 2006 Friday, June 09, 2006 Saturday, June 10, 2006 Sunday, June 11, 2006 Friday, June 16, 2006 Monday, June 19, 2006 Friday, June 23, 2006 Sunday, June 25, 2006 Tuesday, June 27, 2006 Wednesday, June 28, 2006 Friday, June 30, 2006 Sunday, July 09, 2006 Thursday, July 13, 2006 Friday, July 14, 2006 Saturday, July 15, 2006 Monday, July 17, 2006 Tuesday, July 18, 2006 Wednesday, July 19, 2006 Tuesday, July 25, 2006 Wednesday, July 26, 2006 Friday, July 28, 2006 Sunday, July 30, 2006 Monday, July 31, 2006 Thursday, August 03, 2006 Friday, August 04, 2006 Sunday, August 06, 2006 Monday, August 07, 2006 Wednesday, August 09, 2006 Thursday, August 10, 2006 Sunday, August 13, 2006 Tuesday, August 15, 2006 Thursday, August 17, 2006 Friday, August 18, 2006 Wednesday, September 06, 2006 Friday, September 08, 2006 Monday, September 11, 2006 Wednesday, September 13, 2006 Thursday, September 14, 2006 Friday, September 22, 2006 Saturday, September 23, 2006 Sunday, October 01, 2006 Tuesday, October 03, 2006 Monday, October 30, 2006 Monday, November 06, 2006 Tuesday, November 07, 2006 Sunday, November 12, 2006 Tuesday, November 21, 2006 Wednesday, November 22, 2006 Thursday, November 23, 2006 Friday, December 01, 2006 Monday, December 04, 2006 Tuesday, December 05, 2006 Thursday, December 14, 2006 Wednesday, December 20, 2006 Thursday, December 21, 2006 Friday, December 29, 2006 Wednesday, January 10, 2007 Thursday, January 11, 2007 Saturday, January 13, 2007 Monday, January 15, 2007 Wednesday, January 17, 2007 Saturday, January 20, 2007 Tuesday, January 23, 2007 Tuesday, February 20, 2007 Saturday, February 24, 2007 Sunday, February 25, 2007 Friday, March 23, 2007 Wednesday, April 04, 2007 Tuesday, April 10, 2007 Thursday, April 12, 2007 Friday, April 13, 2007 Thursday, April 19, 2007 Friday, April 20, 2007 Tuesday, April 24, 2007 Tuesday, May 08, 2007 Thursday, May 10, 2007 Friday, May 11, 2007 Monday, May 14, 2007 Tuesday, May 15, 2007 Sunday, May 20, 2007 Monday, May 21, 2007 Tuesday, May 22, 2007 Wednesday, May 23, 2007 Thursday, May 24, 2007 Sunday, May 27, 2007 Wednesday, May 30, 2007 Thursday, May 31, 2007 Friday, June 01, 2007 Monday, June 04, 2007 Wednesday, June 06, 2007 Saturday, June 09, 2007 Sunday, June 10, 2007 Monday, June 11, 2007 Friday, June 15, 2007 Tuesday, June 19, 2007 Tuesday, June 26, 2007 Wednesday, June 27, 2007 Thursday, June 28, 2007 Saturday, June 30, 2007 Monday, July 02, 2007 Tuesday, July 03, 2007 Friday, July 06, 2007 Tuesday, July 10, 2007 Friday, July 13, 2007 Tuesday, July 24, 2007 Saturday, July 28, 2007 Sunday, July 29, 2007 Monday, August 13, 2007 Sunday, August 19, 2007 Saturday, August 25, 2007 Monday, August 27, 2007 Wednesday, August 29, 2007 Friday, August 31, 2007 Friday, September 07, 2007 Wednesday, September 12, 2007 Wednesday, September 19, 2007 Friday, September 21, 2007 Friday, September 28, 2007 Tuesday, October 02, 2007 Thursday, October 11, 2007 Saturday, October 27, 2007 Thursday, November 01, 2007 Saturday, November 03, 2007 Monday, November 05, 2007 Wednesday, November 28, 2007 Tuesday, December 04, 2007 Tuesday, December 11, 2007 Friday, December 14, 2007 Friday, December 21, 2007 Tuesday, December 25, 2007 Saturday, December 29, 2007 Monday, January 07, 2008 Thursday, January 10, 2008 Saturday, January 12, 2008 Sunday, January 13, 2008 Tuesday, January 15, 2008 Friday, January 18, 2008 Saturday, January 19, 2008 Friday, January 25, 2008 Sunday, January 27, 2008 Monday, January 28, 2008 Tuesday, January 29, 2008 Sunday, February 03, 2008 Wednesday, February 06, 2008 Friday, February 08, 2008 Sunday, February 10, 2008 Monday, February 11, 2008 Tuesday, February 12, 2008 Monday, February 25, 2008 Tuesday, February 26, 2008 Monday, March 03, 2008 Tuesday, March 04, 2008 Saturday, March 22, 2008 Saturday, April 19, 2008 Wednesday, April 23, 2008 Saturday, April 26, 2008 Wednesday, April 30, 2008 Monday, May 05, 2008 Tuesday, May 13, 2008 Wednesday, May 14, 2008 Saturday, May 17, 2008 Tuesday, May 20, 2008 Saturday, May 24, 2008 Sunday, May 25, 2008 Thursday, June 12, 2008 Tuesday, June 17, 2008 Saturday, July 05, 2008 Tuesday, July 08, 2008 Monday, August 04, 2008 Thursday, August 28, 2008 Thursday, September 11, 2008 Saturday, September 20, 2008 Monday, September 22, 2008 Tuesday, September 23, 2008 Wednesday, September 24, 2008 Friday, September 26, 2008 Monday, September 29, 2008 Saturday, October 04, 2008 Wednesday, October 08, 2008 Thursday, October 09, 2008 Sunday, October 12, 2008 Wednesday, October 15, 2008 Wednesday, October 22, 2008 Thursday, October 23, 2008 Friday, October 24, 2008 Tuesday, October 28, 2008 Wednesday, October 29, 2008 Monday, November 03, 2008 Tuesday, November 04, 2008 Thursday, November 06, 2008 Saturday, November 08, 2008 Monday, November 10, 2008 Wednesday, November 19, 2008 Thursday, December 18, 2008 Monday, December 22, 2008 Sunday, January 11, 2009 Thursday, January 22, 2009 Monday, January 26, 2009 Thursday, February 19, 2009 Tuesday, February 24, 2009 Friday, February 27, 2009 Monday, March 02, 2009 Thursday, March 05, 2009 Wednesday, March 11, 2009 Thursday, March 12, 2009 Friday, March 13, 2009 Thursday, March 19, 2009 Monday, March 23, 2009 Friday, March 27, 2009 Saturday, March 28, 2009 Sunday, March 29, 2009 Thursday, April 02, 2009 Tuesday, April 07, 2009 Tuesday, April 14, 2009 Tuesday, April 21, 2009 Thursday, April 23, 2009 Saturday, April 25, 2009 Sunday, May 03, 2009 Wednesday, May 06, 2009 Tuesday, May 12, 2009 Wednesday, May 13, 2009 Thursday, May 14, 2009 Sunday, May 17, 2009 Tuesday, May 26, 2009 Wednesday, June 03, 2009 Thursday, June 04, 2009 Tuesday, June 09, 2009 Friday, June 12, 2009 Saturday, June 13, 2009 Sunday, June 14, 2009 Monday, June 22, 2009 Thursday, June 25, 2009 Saturday, July 11, 2009 Tuesday, July 14, 2009 Friday, July 24, 2009 Tuesday, August 18, 2009 Wednesday, August 19, 2009 Friday, August 21, 2009 Monday, August 24, 2009 Thursday, September 03, 2009 Wednesday, September 09, 2009 Thursday, September 10, 2009 Sunday, September 13, 2009 Monday, September 14, 2009 Tuesday, September 15, 2009 Wednesday, September 23, 2009 Friday, September 25, 2009 Sunday, September 27, 2009 Tuesday, September 29, 2009 Monday, November 02, 2009 Tuesday, November 10, 2009 Thursday, November 12, 2009 Tuesday, November 24, 2009 Thursday, February 25, 2010 Thursday, March 04, 2010 Wednesday, March 17, 2010 Tuesday, March 23, 2010 Friday, April 09, 2010 Friday, April 16, 2010 Wednesday, April 21, 2010 Thursday, April 22, 2010 Friday, April 23, 2010 Thursday, April 29, 2010 Sunday, May 02, 2010 Friday, May 07, 2010 Sunday, May 09, 2010 Monday, May 10, 2010 Tuesday, May 11, 2010 Tuesday, June 15, 2010