Copyright Notice
- All original comments are © Copyright 2004 by CodeWarrior. All rights are reserved. All quoted material unless in public domain, are the copyrighted works of the respective copyright holders, and all referenced trademarks are respectively owned by the relevant trademark holder. No attempt nor intention is made by this author to dilute any trademark or infringe any copyrighted material. All materials used on this page not copyrighted by CodeWarrior, are held to be used for non-commercial , personal, fair use purposes. All declaratoy statements not manifestly,contextually or perceptually, intended to be sarcastic, ironic, or parody in nature, are asserted to be true and correct by the author of this blog, as far as could be determined given the information available to the author at the time the post was written. Unauthorized reproduction of material on this page is prohibited, unless such limited reproduction falls under fair use, and such use is authorized if proper attribution of the source of the material, and author is credited in all instances of its usage.
SEARCH THIS SITE USING KEYWORDS
Powered by:

CodeWarriorZ BlueZ
CodeWarriorz Thoughts
Day to day musings of free speech activist CodeWarrior.
CHECK OUT THE WEBSITE OF MY PAL SHMOO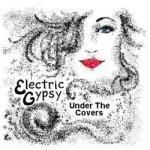 Friday, December 03, 2004
MAY BE A HOAX
State / Average IQ of citizens of the state/ Candidate winning stae
=================================
State Avg. IQ 2004
================================
1 Connecticut 113 Kerry
2 Massachusetts 111 Kerry
3 New Jersey 111 Kerry
4 New York 109 Kerry
5 Rhode Island 107 Kerry
6 Hawaii 106 Kerry
7 Maryland 105 Kerry
8 New Hampshire 105 Kerry
9 Illinois 104 Kerry
10 Delaware 103 Kerry
11 Minnesota 102 Kerry
12 Vermont 102 Kerry
13 Washington 102 Kerry
14 California 101 Kerry
15 Pennsylvania 101 Kerry
16 Maine 100 Kerry
17 Virginia 100 Bush
18 Wisconsin 100 Kerry
19 Colorado 99 Bush
20 Iowa 99 Bush
21 Michigan 99 Kerry
22 Nevada 99 Bush
23 Ohio 99 Bush
24 Oregon 99 Kerry
25 Alaska 98 Bush
26 Florida 98 Bush
27 Missouri 98 Bush
28 Kansas 96 Bush
29 Nebraska 95 Bush
30 Arizona 94 Bush
31 Indiana 94 Bush
32 Tennessee 94 Bush
33 North Carolina 93 Bush
34 West Virginia 93 Bush
35 Arkansas 92 Bush
36 Georgia 92 Bush
37 Kentucky 92 Bush
38 New Mexico 92 Bush
39 North Dakota 92 Bush
40 Texas 92 Bush
41 Alabama 90 Bush
42 Louisiana 90 Bush
43 Montana 90 Bush
44 Oklahoma 90 Bush
45 South Dakota 90 Bush
46 South Carolina 89 Bush
47 Wyoming 89 Bush
48 Idaho 87 Bush
49 Utah 87 Bush
50 Mississippi 85 Bush
Capitol Hill Blue: The Evil We Face is Real
The Evil We Face is Real
By DEROY MURDOCK
Dec 3, 2004, 06:03
Email this article
Printer friendly page
As the War on Terror continues, it is vital to remind ourselves how truly horrific an enemy civilization confronts. In militant Islam, America and its allies face a breathtakingly evil foe. In recent weeks, this Coalition of the Wicked has reconfirmed its barbarism.
In Fallujah, for instance, U.S. soldiers discovered up to 20 blood-stained homes in which innocent hostages were detained and killed, often on videotape. Terror master Abu Musab al-Zarqawi's headquarters included computer and audio-visual gear to disseminate al-Qaeda's hateful missives and real-life snuff films.
Roughly half of Fallujah's mosques doubled as military outposts. American GIs found machine guns and anti-tank mines at the Saad Bin Waqas Mosque. A military spokesman told the Associated Press that the Sunni shrine held "documents that detailed insurgent interrogations of recent kidnap victims."
Dublin-born Margaret Hassan, 59, married an Iraqi, converted to Islam, and spent 30 years bringing Iraqis medicine, clean water and other relief. She denounced the Iraq war. Impossible-to-please Islamic extremists kidnapped her in October. A mid-November videotape showed an unidentified terrorist fatally shooting a blindfolded captive believed to be Hassan.
James Mollen, 48, cheerfully spent 16 months improving Iraq's beleaguered schools and linking some to the Internet. Nonetheless, a Zarqawi-tied assassin fatally shot Mollen as he drove through Baghdad Nov. 24.
A Sunni communique promised, as NBC News' intrepid Richard Engel reported Nov. 18, "to kill all organizers of coming elections here, and anyone who votes." Not since the Ku Klux Klan have hooded villains threatened lethally to disenfranchise people for casting and counting ballots.
When Iran's theocrats are not enriching uranium, they kill teenagers. A local Islamic judge sentenced a 14-year-old boy for breaking the Ramadan fast. Last month, he endured 85 lashes, then died. Earlier, officials publicly hanged a 16-year-old girl for having pre-marital sex.
British authorities on Nov. 22 outlined an al Qaeda cell's thwarted plans to blast the London Underground, crash planes into London's Heathrow Airport and bomb three skyscrapers, including 50-story One Canada Square.
German politicians have proposed requiring imams to lead services in German to prevent hate sermons in Arabic or Turkish. Interior Minister Otto Schily has suggested padlocking radical mosques.
Belgium recently announced plans to restrain anti-Semitic and anti-Western Arabic-language Web sites and radio stations. An Islamic convert allegedly warned he would "ritually slaughter" one Belgian lawmaker who criticized Muslim attitudes on women.
In Holland, both mosques and churches have burned since filmmaker Theo Van Gogh's Nov. 2 murder, allegedly at the hands of Dutch-Moroccan Mohammed Bouyeri, 26. Van Gogh, 47, a grand nephew of the 19th century impressionist painter, produced a controversial movie about Islam's treatment of women. Police say Bouyeri, inflamed by the film, shot Van Gogh in Amsterdam, tried to sever his head, "as if he were slicing bread," one eyewitness recalled, then stuck a five-page letter into Van Gogh's chest with a knife.
Addressed to Somali-born Dutch legislator Ayaan Hirsi Ali, who worked on Van Gogh's movie, the letter spewed death threats against Ali, plus Koranic passages and anti-Semitic rants. "Hair-raising screams will be squeezed from the lungs of the non-believers," warned the Dutch- and Arabic-language letter.
Bouyeri grew more fervent after leaving a relatively tame Islamic center for a more radical one. Amsterdam's Al-Tawheed mosque sold books that advised dropping gay people head first from tall buildings. Any who survived were to be stoned to death.
Dutch police first noticed Bouyeri while investigating Samir Azzouz, 18, another Dutch-Moroccan. After searching Azzouz's apartment, Dutch cops found detailed maps of Holland's parliament, Amsterdam's Schiphol Airport and the Borssele atomic power plant.
As Andrew Higgins chillingly related in the Nov. 22 Wall Street Journal, two days after Van Gogh's death, Islamists aimed their knives at Dutch parliamentarian Geert Wilders, a critic of open immigration. They posted his picture online beside this message: "The punishment is beheading, and the reward for doing it is paradise."
Moderation against such fanaticism is inconceivable. Fundamentalist Islam must be transcended from within while militant Islam must be vanquished from without. Victory cannot come too soon.
Until then, Geert Wilders grasps the stakes. "Bush was totally correct," he phoned Higgins while dashing between safe houses on the advice of police. "This is war, a world-wide war."
Capitol Hill Blue: U.S. Admits Torture Used to Obtain Evidence Against Terrorists
U.S. Admits Torture Used to Obtain Evidence Against Terrorists
By Staff and Wire Reports
Dec 3, 2004, 07:07
Email this article
Printer friendly page
Evidence gained by torture can be used by the U.S. military in deciding whether to imprison a foreigner indefinitely at Guantanamo Bay, Cuba, as an enemy combatant, the government concedes.
Statements produced under torture have been inadmissible in U.S. courts for about 70 years. But the U.S. military panels reviewing the detention of 550 foreigners as enemy combatants at the U.S. naval base in Cuba are allowed to use such evidence, Principal Deputy Associate Attorney General Brian Boyle acknowledged at a U.S. District Court hearing Thursday.
Some of the prisoners have filed lawsuits challenging their detention without charges for up to three years so far. At the hearing, Boyle urged District Judge Richard J. Leon to throw their cases out.
Attorneys for the prisoners argued that some were held solely on evidence gained by torture, which they said violated fundamental fairness and U.S. due process standards. But Boyle argued in a similar hearing Wednesday that the detainees "have no constitutional rights enforceable in this court."
Leon asked whether a detention based solely on evidence gathered by torture would be illegal, because "torture is illegal. We all know that."
Boyle replied that if the military's combatant status review tribunals "determine that evidence of questionable provenance were reliable, nothing in the due process clause (of the Constitution) prohibits them from relying on it."
Leon asked whether there were any restrictions on using torture-induced evidence.
Boyle replied that the United States never would adopt a policy that would have barred it from acting on evidence that could have prevented the Sept. 11, 2001, terrorist attacks even if the data came from questionable practices like torture by a foreign power.
Several arguments underlie the U.S. court ban on products of torture.
"About 70 years ago, the Supreme Court stopped the use of evidence produced by third-degree tactics largely on the theory that it was totally unreliable," Harvard Law Professor Philip B. Heymann, a former deputy U.S. attorney general, said in an interview. Subsequent high court rulings were based on revulsion at "the unfairness and brutality of it and later on the idea that confessions ought to be free and uncompelled."
Leon asked whether U.S. courts could review detentions based on evidence from torture conducted by U.S. personnel.
Boyle said torture was against U.S. policy and any allegations of it would be "forwarded through command channels for military discipline." He added, "I don't think anything remotely like torture has occurred at Guantanamo" but noted that some U.S. soldiers there had been disciplined for misconduct, including a female interrogator who removed her blouse during questioning.
The International Committee of the Red Cross said Tuesday it has given the Bush administration a confidential report critical of U.S. treatment of Guantanamo detainees. The New York Times reported the Red Cross described the psychological and physical coercion used at Guantanamo as "tantamount to torture."
The combatant status review tribunals comprise three colonels and lieutenant colonels. They were set up after the Supreme Court ruled in June that the detainees could ask U.S. courts to see to it they had a proceeding in which to challenge their detention. The panels have reviewed 440 of the prisoners so far but have released only one.
The military also set up an annual administrative review which considers whether the detainee still presents a danger to the United States but doesn't review enemy combatant status. Administrative reviews have been completed for 161.
Boyle argued these procedures are sufficient to satisfy the high court.
Noting that detainees cannot have lawyers at the combatant status review proceedings and cannot see any secret evidence against them, detainee attorney Wes Powell argued "there is no meaningful opportunity in the (proceedings) to rebut the government's claims."
Leon suggested that if federal judges start reviewing the military's evidence for holding foreign detainees there could be "practical and collateral consequences ... at a time of war."
And he suggested an earlier Supreme Court ruling might limit judges to checking only on whether detention orders were lawfully issued and review panels were legally established.
Leon and Judge Joyce Hens Green, who held a similar hearing Wednesday, said they would try to rule soon on whether the 59 detainees may proceed with their lawsuits.
Archives
Monday, May 03, 2004 Tuesday, May 04, 2004 Sunday, May 09, 2004 Tuesday, May 11, 2004 Wednesday, May 12, 2004 Friday, May 14, 2004 Saturday, May 15, 2004 Sunday, May 16, 2004 Monday, May 17, 2004 Tuesday, May 18, 2004 Wednesday, May 19, 2004 Thursday, May 20, 2004 Friday, May 21, 2004 Monday, May 24, 2004 Tuesday, May 25, 2004 Wednesday, May 26, 2004 Thursday, May 27, 2004 Friday, May 28, 2004 Saturday, May 29, 2004 Sunday, May 30, 2004 Tuesday, June 01, 2004 Wednesday, June 02, 2004 Thursday, June 03, 2004 Friday, June 04, 2004 Saturday, June 05, 2004 Sunday, June 06, 2004 Monday, June 07, 2004 Tuesday, June 08, 2004 Wednesday, June 09, 2004 Thursday, June 10, 2004 Friday, June 11, 2004 Sunday, June 13, 2004 Monday, June 14, 2004 Wednesday, June 16, 2004 Thursday, June 17, 2004 Friday, June 18, 2004 Sunday, June 20, 2004 Monday, June 21, 2004 Tuesday, June 22, 2004 Wednesday, June 23, 2004 Thursday, June 24, 2004 Friday, June 25, 2004 Saturday, June 26, 2004 Sunday, June 27, 2004 Tuesday, June 29, 2004 Wednesday, June 30, 2004 Thursday, July 01, 2004 Friday, July 02, 2004 Saturday, July 03, 2004 Sunday, July 04, 2004 Monday, July 05, 2004 Tuesday, July 06, 2004 Wednesday, July 07, 2004 Thursday, July 08, 2004 Friday, July 09, 2004 Saturday, July 10, 2004 Sunday, July 11, 2004 Monday, July 12, 2004 Tuesday, July 13, 2004 Wednesday, July 14, 2004 Thursday, July 15, 2004 Friday, July 16, 2004 Saturday, July 17, 2004 Sunday, July 18, 2004 Monday, July 19, 2004 Tuesday, July 20, 2004 Wednesday, July 21, 2004 Friday, July 23, 2004 Friday, July 30, 2004 Monday, August 02, 2004 Tuesday, August 03, 2004 Wednesday, August 04, 2004 Thursday, August 05, 2004 Friday, August 06, 2004 Saturday, August 07, 2004 Sunday, August 08, 2004 Tuesday, August 10, 2004 Wednesday, August 11, 2004 Thursday, August 12, 2004 Friday, August 13, 2004 Saturday, August 14, 2004 Sunday, August 15, 2004 Monday, August 16, 2004 Tuesday, August 17, 2004 Friday, August 20, 2004 Saturday, August 21, 2004 Tuesday, August 24, 2004 Wednesday, August 25, 2004 Thursday, August 26, 2004 Friday, August 27, 2004 Sunday, August 29, 2004 Monday, August 30, 2004 Wednesday, September 01, 2004 Thursday, September 02, 2004 Friday, September 03, 2004 Saturday, September 04, 2004 Sunday, September 05, 2004 Monday, September 06, 2004 Tuesday, September 07, 2004 Wednesday, September 08, 2004 Thursday, September 09, 2004 Friday, September 10, 2004 Saturday, September 11, 2004 Sunday, September 12, 2004 Monday, September 13, 2004 Tuesday, September 14, 2004 Wednesday, September 15, 2004 Friday, September 17, 2004 Saturday, September 18, 2004 Sunday, September 19, 2004 Tuesday, September 21, 2004 Wednesday, September 22, 2004 Thursday, September 23, 2004 Friday, September 24, 2004 Saturday, September 25, 2004 Monday, September 27, 2004 Tuesday, September 28, 2004 Wednesday, September 29, 2004 Thursday, September 30, 2004 Friday, October 01, 2004 Saturday, October 02, 2004 Sunday, October 03, 2004 Monday, October 04, 2004 Tuesday, October 05, 2004 Wednesday, October 06, 2004 Thursday, October 07, 2004 Friday, October 08, 2004 Saturday, October 09, 2004 Sunday, October 10, 2004 Tuesday, October 12, 2004 Wednesday, October 13, 2004 Thursday, October 14, 2004 Friday, October 15, 2004 Saturday, October 16, 2004 Sunday, October 17, 2004 Monday, October 18, 2004 Tuesday, October 19, 2004 Wednesday, October 20, 2004 Thursday, October 21, 2004 Friday, October 22, 2004 Saturday, October 23, 2004 Sunday, October 24, 2004 Monday, October 25, 2004 Tuesday, October 26, 2004 Wednesday, October 27, 2004 Thursday, October 28, 2004 Friday, October 29, 2004 Saturday, October 30, 2004 Sunday, October 31, 2004 Monday, November 01, 2004 Tuesday, November 02, 2004 Wednesday, November 03, 2004 Thursday, November 04, 2004 Friday, November 05, 2004 Saturday, November 06, 2004 Sunday, November 07, 2004 Monday, November 08, 2004 Tuesday, November 09, 2004 Wednesday, November 10, 2004 Thursday, November 11, 2004 Friday, November 12, 2004 Saturday, November 13, 2004 Sunday, November 14, 2004 Monday, November 15, 2004 Tuesday, November 16, 2004 Wednesday, November 17, 2004 Thursday, November 18, 2004 Friday, November 19, 2004 Saturday, November 20, 2004 Sunday, November 21, 2004 Monday, November 22, 2004 Thursday, November 25, 2004 Friday, November 26, 2004 Saturday, November 27, 2004 Sunday, November 28, 2004 Tuesday, November 30, 2004 Wednesday, December 01, 2004 Thursday, December 02, 2004 Friday, December 03, 2004 Saturday, December 04, 2004 Tuesday, December 07, 2004 Wednesday, December 08, 2004 Thursday, December 09, 2004 Friday, December 10, 2004 Saturday, December 11, 2004 Sunday, December 12, 2004 Monday, December 13, 2004 Tuesday, December 14, 2004 Wednesday, December 15, 2004 Thursday, December 16, 2004 Friday, December 17, 2004 Sunday, December 19, 2004 Monday, December 20, 2004 Friday, December 24, 2004 Saturday, December 25, 2004 Sunday, December 26, 2004 Wednesday, December 29, 2004 Thursday, December 30, 2004 Friday, December 31, 2004 Monday, January 03, 2005 Wednesday, January 05, 2005 Thursday, January 06, 2005 Saturday, January 08, 2005 Sunday, January 09, 2005 Tuesday, January 11, 2005 Wednesday, January 12, 2005 Thursday, January 13, 2005 Saturday, January 15, 2005 Wednesday, January 19, 2005 Friday, January 21, 2005 Saturday, January 22, 2005 Sunday, January 23, 2005 Monday, January 24, 2005 Wednesday, January 26, 2005 Thursday, January 27, 2005 Friday, January 28, 2005 Saturday, January 29, 2005 Monday, January 31, 2005 Thursday, February 03, 2005 Friday, February 04, 2005 Saturday, February 05, 2005 Sunday, February 06, 2005 Monday, February 07, 2005 Tuesday, February 08, 2005 Wednesday, February 09, 2005 Thursday, February 10, 2005 Friday, February 11, 2005 Saturday, February 12, 2005 Sunday, February 13, 2005 Tuesday, February 15, 2005 Thursday, February 17, 2005 Saturday, February 19, 2005 Sunday, February 20, 2005 Wednesday, February 23, 2005 Saturday, February 26, 2005 Sunday, February 27, 2005 Monday, February 28, 2005 Wednesday, March 02, 2005 Thursday, March 03, 2005 Sunday, March 06, 2005 Tuesday, March 08, 2005 Wednesday, March 09, 2005 Thursday, March 10, 2005 Friday, March 11, 2005 Saturday, March 12, 2005 Sunday, March 13, 2005 Monday, March 14, 2005 Tuesday, March 15, 2005 Wednesday, March 16, 2005 Thursday, March 17, 2005 Friday, March 18, 2005 Saturday, March 19, 2005 Thursday, March 24, 2005 Friday, March 25, 2005 Saturday, March 26, 2005 Sunday, March 27, 2005 Wednesday, March 30, 2005 Thursday, March 31, 2005 Friday, April 01, 2005 Saturday, April 02, 2005 Sunday, April 03, 2005 Wednesday, April 06, 2005 Thursday, April 07, 2005 Saturday, April 09, 2005 Sunday, April 10, 2005 Monday, April 11, 2005 Thursday, April 14, 2005 Saturday, April 16, 2005 Sunday, April 17, 2005 Monday, April 18, 2005 Wednesday, April 20, 2005 Thursday, April 21, 2005 Friday, April 22, 2005 Saturday, April 23, 2005 Sunday, April 24, 2005 Tuesday, April 26, 2005 Friday, April 29, 2005 Saturday, April 30, 2005 Sunday, May 01, 2005 Monday, May 02, 2005 Tuesday, May 03, 2005 Wednesday, May 04, 2005 Thursday, May 05, 2005 Friday, May 06, 2005 Sunday, May 08, 2005 Wednesday, May 11, 2005 Thursday, May 12, 2005 Friday, May 13, 2005 Sunday, May 15, 2005 Monday, May 16, 2005 Wednesday, May 18, 2005 Thursday, May 19, 2005 Friday, May 20, 2005 Saturday, May 21, 2005 Sunday, May 22, 2005 Monday, May 23, 2005 Tuesday, May 24, 2005 Wednesday, May 25, 2005 Thursday, May 26, 2005 Friday, May 27, 2005 Saturday, May 28, 2005 Sunday, May 29, 2005 Monday, May 30, 2005 Tuesday, May 31, 2005 Wednesday, June 01, 2005 Thursday, June 02, 2005 Friday, June 03, 2005 Saturday, June 04, 2005 Sunday, June 05, 2005 Monday, June 06, 2005 Tuesday, June 07, 2005 Wednesday, June 08, 2005 Thursday, June 09, 2005 Friday, June 10, 2005 Sunday, June 12, 2005 Tuesday, June 14, 2005 Thursday, June 16, 2005 Friday, June 17, 2005 Saturday, June 18, 2005 Sunday, June 19, 2005 Monday, June 20, 2005 Tuesday, June 21, 2005 Thursday, June 23, 2005 Saturday, June 25, 2005 Sunday, June 26, 2005 Tuesday, June 28, 2005 Wednesday, June 29, 2005 Thursday, June 30, 2005 Friday, July 01, 2005 Saturday, July 02, 2005 Monday, July 04, 2005 Wednesday, July 06, 2005 Thursday, July 07, 2005 Saturday, July 09, 2005 Sunday, July 10, 2005 Friday, July 15, 2005 Sunday, July 17, 2005 Tuesday, July 19, 2005 Wednesday, July 20, 2005 Thursday, July 21, 2005 Saturday, July 23, 2005 Sunday, July 24, 2005 Tuesday, August 02, 2005 Thursday, August 04, 2005 Friday, August 05, 2005 Saturday, August 13, 2005 Wednesday, August 24, 2005 Friday, August 26, 2005 Saturday, August 27, 2005 Saturday, September 03, 2005 Wednesday, September 07, 2005 Thursday, September 08, 2005 Saturday, September 24, 2005 Wednesday, September 28, 2005 Wednesday, October 19, 2005 Thursday, October 20, 2005 Friday, October 21, 2005 Sunday, October 23, 2005 Wednesday, November 02, 2005 Monday, November 21, 2005 Wednesday, November 23, 2005 Friday, December 02, 2005 Saturday, December 10, 2005 Saturday, December 17, 2005 Sunday, December 18, 2005 Monday, December 19, 2005 Wednesday, December 21, 2005 Wednesday, January 04, 2006 Friday, January 06, 2006 Monday, January 09, 2006 Monday, January 16, 2006 Tuesday, January 17, 2006 Friday, January 20, 2006 Sunday, January 22, 2006 Saturday, January 28, 2006 Tuesday, January 31, 2006 Wednesday, February 01, 2006 Thursday, February 02, 2006 Wednesday, February 08, 2006 Thursday, February 09, 2006 Friday, February 10, 2006 Saturday, February 11, 2006 Sunday, February 12, 2006 Monday, February 13, 2006 Tuesday, February 14, 2006 Wednesday, February 15, 2006 Thursday, February 16, 2006 Saturday, February 18, 2006 Monday, February 20, 2006 Wednesday, February 22, 2006 Thursday, February 23, 2006 Sunday, March 05, 2006 Tuesday, March 07, 2006 Friday, March 24, 2006 Saturday, March 25, 2006 Wednesday, April 05, 2006 Thursday, April 06, 2006 Friday, April 07, 2006 Saturday, April 08, 2006 Tuesday, April 11, 2006 Monday, April 17, 2006 Tuesday, April 25, 2006 Thursday, April 27, 2006 Tuesday, May 09, 2006 Friday, May 12, 2006 Saturday, May 13, 2006 Sunday, May 14, 2006 Monday, May 15, 2006 Tuesday, May 16, 2006 Thursday, May 18, 2006 Friday, May 26, 2006 Sunday, May 28, 2006 Monday, May 29, 2006 Wednesday, May 31, 2006 Thursday, June 01, 2006 Sunday, June 04, 2006 Monday, June 05, 2006 Friday, June 09, 2006 Saturday, June 10, 2006 Sunday, June 11, 2006 Friday, June 16, 2006 Monday, June 19, 2006 Friday, June 23, 2006 Sunday, June 25, 2006 Tuesday, June 27, 2006 Wednesday, June 28, 2006 Friday, June 30, 2006 Sunday, July 09, 2006 Thursday, July 13, 2006 Friday, July 14, 2006 Saturday, July 15, 2006 Monday, July 17, 2006 Tuesday, July 18, 2006 Wednesday, July 19, 2006 Tuesday, July 25, 2006 Wednesday, July 26, 2006 Friday, July 28, 2006 Sunday, July 30, 2006 Monday, July 31, 2006 Thursday, August 03, 2006 Friday, August 04, 2006 Sunday, August 06, 2006 Monday, August 07, 2006 Wednesday, August 09, 2006 Thursday, August 10, 2006 Sunday, August 13, 2006 Tuesday, August 15, 2006 Thursday, August 17, 2006 Friday, August 18, 2006 Wednesday, September 06, 2006 Friday, September 08, 2006 Monday, September 11, 2006 Wednesday, September 13, 2006 Thursday, September 14, 2006 Friday, September 22, 2006 Saturday, September 23, 2006 Sunday, October 01, 2006 Tuesday, October 03, 2006 Monday, October 30, 2006 Monday, November 06, 2006 Tuesday, November 07, 2006 Sunday, November 12, 2006 Tuesday, November 21, 2006 Wednesday, November 22, 2006 Thursday, November 23, 2006 Friday, December 01, 2006 Monday, December 04, 2006 Tuesday, December 05, 2006 Thursday, December 14, 2006 Wednesday, December 20, 2006 Thursday, December 21, 2006 Friday, December 29, 2006 Wednesday, January 10, 2007 Thursday, January 11, 2007 Saturday, January 13, 2007 Monday, January 15, 2007 Wednesday, January 17, 2007 Saturday, January 20, 2007 Tuesday, January 23, 2007 Tuesday, February 20, 2007 Saturday, February 24, 2007 Sunday, February 25, 2007 Friday, March 23, 2007 Wednesday, April 04, 2007 Tuesday, April 10, 2007 Thursday, April 12, 2007 Friday, April 13, 2007 Thursday, April 19, 2007 Friday, April 20, 2007 Tuesday, April 24, 2007 Tuesday, May 08, 2007 Thursday, May 10, 2007 Friday, May 11, 2007 Monday, May 14, 2007 Tuesday, May 15, 2007 Sunday, May 20, 2007 Monday, May 21, 2007 Tuesday, May 22, 2007 Wednesday, May 23, 2007 Thursday, May 24, 2007 Sunday, May 27, 2007 Wednesday, May 30, 2007 Thursday, May 31, 2007 Friday, June 01, 2007 Monday, June 04, 2007 Wednesday, June 06, 2007 Saturday, June 09, 2007 Sunday, June 10, 2007 Monday, June 11, 2007 Friday, June 15, 2007 Tuesday, June 19, 2007 Tuesday, June 26, 2007 Wednesday, June 27, 2007 Thursday, June 28, 2007 Saturday, June 30, 2007 Monday, July 02, 2007 Tuesday, July 03, 2007 Friday, July 06, 2007 Tuesday, July 10, 2007 Friday, July 13, 2007 Tuesday, July 24, 2007 Saturday, July 28, 2007 Sunday, July 29, 2007 Monday, August 13, 2007 Sunday, August 19, 2007 Saturday, August 25, 2007 Monday, August 27, 2007 Wednesday, August 29, 2007 Friday, August 31, 2007 Friday, September 07, 2007 Wednesday, September 12, 2007 Wednesday, September 19, 2007 Friday, September 21, 2007 Friday, September 28, 2007 Tuesday, October 02, 2007 Thursday, October 11, 2007 Saturday, October 27, 2007 Thursday, November 01, 2007 Saturday, November 03, 2007 Monday, November 05, 2007 Wednesday, November 28, 2007 Tuesday, December 04, 2007 Tuesday, December 11, 2007 Friday, December 14, 2007 Friday, December 21, 2007 Tuesday, December 25, 2007 Saturday, December 29, 2007 Monday, January 07, 2008 Thursday, January 10, 2008 Saturday, January 12, 2008 Sunday, January 13, 2008 Tuesday, January 15, 2008 Friday, January 18, 2008 Saturday, January 19, 2008 Friday, January 25, 2008 Sunday, January 27, 2008 Monday, January 28, 2008 Tuesday, January 29, 2008 Sunday, February 03, 2008 Wednesday, February 06, 2008 Friday, February 08, 2008 Sunday, February 10, 2008 Monday, February 11, 2008 Tuesday, February 12, 2008 Monday, February 25, 2008 Tuesday, February 26, 2008 Monday, March 03, 2008 Tuesday, March 04, 2008 Saturday, March 22, 2008 Saturday, April 19, 2008 Wednesday, April 23, 2008 Saturday, April 26, 2008 Wednesday, April 30, 2008 Monday, May 05, 2008 Tuesday, May 13, 2008 Wednesday, May 14, 2008 Saturday, May 17, 2008 Tuesday, May 20, 2008 Saturday, May 24, 2008 Sunday, May 25, 2008 Thursday, June 12, 2008 Tuesday, June 17, 2008 Saturday, July 05, 2008 Tuesday, July 08, 2008 Monday, August 04, 2008 Thursday, August 28, 2008 Thursday, September 11, 2008 Saturday, September 20, 2008 Monday, September 22, 2008 Tuesday, September 23, 2008 Wednesday, September 24, 2008 Friday, September 26, 2008 Monday, September 29, 2008 Saturday, October 04, 2008 Wednesday, October 08, 2008 Thursday, October 09, 2008 Sunday, October 12, 2008 Wednesday, October 15, 2008 Wednesday, October 22, 2008 Thursday, October 23, 2008 Friday, October 24, 2008 Tuesday, October 28, 2008 Wednesday, October 29, 2008 Monday, November 03, 2008 Tuesday, November 04, 2008 Thursday, November 06, 2008 Saturday, November 08, 2008 Monday, November 10, 2008 Wednesday, November 19, 2008 Thursday, December 18, 2008 Monday, December 22, 2008 Sunday, January 11, 2009 Thursday, January 22, 2009 Monday, January 26, 2009 Thursday, February 19, 2009 Tuesday, February 24, 2009 Friday, February 27, 2009 Monday, March 02, 2009 Thursday, March 05, 2009 Wednesday, March 11, 2009 Thursday, March 12, 2009 Friday, March 13, 2009 Thursday, March 19, 2009 Monday, March 23, 2009 Friday, March 27, 2009 Saturday, March 28, 2009 Sunday, March 29, 2009 Thursday, April 02, 2009 Tuesday, April 07, 2009 Tuesday, April 14, 2009 Tuesday, April 21, 2009 Thursday, April 23, 2009 Saturday, April 25, 2009 Sunday, May 03, 2009 Wednesday, May 06, 2009 Tuesday, May 12, 2009 Wednesday, May 13, 2009 Thursday, May 14, 2009 Sunday, May 17, 2009 Tuesday, May 26, 2009 Wednesday, June 03, 2009 Thursday, June 04, 2009 Tuesday, June 09, 2009 Friday, June 12, 2009 Saturday, June 13, 2009 Sunday, June 14, 2009 Monday, June 22, 2009 Thursday, June 25, 2009 Saturday, July 11, 2009 Tuesday, July 14, 2009 Friday, July 24, 2009 Tuesday, August 18, 2009 Wednesday, August 19, 2009 Friday, August 21, 2009 Monday, August 24, 2009 Thursday, September 03, 2009 Wednesday, September 09, 2009 Thursday, September 10, 2009 Sunday, September 13, 2009 Monday, September 14, 2009 Tuesday, September 15, 2009 Wednesday, September 23, 2009 Friday, September 25, 2009 Sunday, September 27, 2009 Tuesday, September 29, 2009 Monday, November 02, 2009 Tuesday, November 10, 2009 Thursday, November 12, 2009 Tuesday, November 24, 2009 Thursday, February 25, 2010 Thursday, March 04, 2010 Wednesday, March 17, 2010 Tuesday, March 23, 2010 Friday, April 09, 2010 Friday, April 16, 2010 Wednesday, April 21, 2010 Thursday, April 22, 2010 Friday, April 23, 2010 Thursday, April 29, 2010 Sunday, May 02, 2010 Friday, May 07, 2010 Sunday, May 09, 2010 Monday, May 10, 2010 Tuesday, May 11, 2010 Tuesday, June 15, 2010