Copyright Notice
- All original comments are © Copyright 2004 by CodeWarrior. All rights are reserved. All quoted material unless in public domain, are the copyrighted works of the respective copyright holders, and all referenced trademarks are respectively owned by the relevant trademark holder. No attempt nor intention is made by this author to dilute any trademark or infringe any copyrighted material. All materials used on this page not copyrighted by CodeWarrior, are held to be used for non-commercial , personal, fair use purposes. All declaratoy statements not manifestly,contextually or perceptually, intended to be sarcastic, ironic, or parody in nature, are asserted to be true and correct by the author of this blog, as far as could be determined given the information available to the author at the time the post was written. Unauthorized reproduction of material on this page is prohibited, unless such limited reproduction falls under fair use, and such use is authorized if proper attribution of the source of the material, and author is credited in all instances of its usage.
SEARCH THIS SITE USING KEYWORDS
Powered by:

CodeWarriorZ BlueZ
CodeWarriorz Thoughts
Day to day musings of free speech activist CodeWarrior.
CHECK OUT THE WEBSITE OF MY PAL SHMOO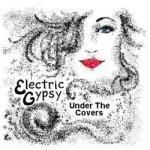 Saturday, February 05, 2005
CAMPAIGN AGAINST SOCIAL SECURITY IS FULL OF FALSEHOODS

Sat Feb 5, 7:59 PM ET

By Cynthia Tucker

The plan to topple Saddam Hussein (news - web sites) dates back to the mid-1990s, when a group of neoconservatives formed a virtual government-in-exile at a think tank called the Project for a New American Century. They devised strategies, sat back and bided their time, waiting for what they called a "Pearl Harbor-type event" to provide convenient cover to invade Iraq (news - web sites).


Cynthia Tucker



The plan to topple Social Security (news - web sites), however, is much older -- dating back to the 1930s, to the very formation of the program. Conservatives have always hated it and wanted to get rid of it. So, taking the long view, they devised strategies, sat back, bided their time, and waited for political circumstances to provide cover to demolish Social Security.


They have found their circumstances: the re-election of George Bush (news - web sites), which conservatives have claimed as a mandate to revamp the tax structure to benefit the rich, to destroy government regulation of water, air and consumer affairs, to move the Supreme Court to the right of Archie Bunker, and to dismantle the social safety net -- including Social Security.


As he did with the invasion of Iraq, Bush has mounted a campaign against Social Security using half-truths, misperceptions and falsehoods. In the State of the Union speech, he declared, "By the year 2042, the entire system would be exhausted and bankrupt."


That's simply not true. According to its actuaries -- who have done a lot better job over the decades in predicting the system's finances than Bush has done in predicting the deficit -- Social Security will be able to pay every dime promised to beneficiaries until 2042. (The Congressional Budget Office (news - web sites) gives it another decade.) After that, with no fixes, it will begin to run a deficit and will only be able to pay three-fourths of the benefits promised. Does that sound like "exhausted"? "Bankrupt"?


Even that crisis of diminished benefits (which won't kick in until the Bush twins are nearly old enough to collect Social Security themselves) could be headed off with a modest increase in the payroll tax, which is currently quite regressive, costing people who earn less a higher percentage of their incomes. As of 2005, workers pay the payroll tax on every dollar of their income up until $90,000. If the tax were increased to the first $100,000 or $110,000 of income, which would not touch average workers, Social Security could pay full benefits well into the distant future.


To gain perspective on Bush's plan to dismantle Social Security, consider the excellent historical forensics done by business writer Daniel Gross, who found a trove of hysterical predictions about Franklin Roosevelt's new program made by conservatives 70 years ago.


Writing recently in The New York Times, Gross quoted Silas Hardy Strawn, a former head of the U.S. Chamber of Commerce (news - web sites), as calling Social Security one of many "attempts to Sovietize America." Sen. Daniel Hastings, a Republican from Delaware, said the bill's passage would "end the progress of a great country and bring its people to the level of the average European."


But conservatives are undeterred by the fact that none of their predecessors' sky-is-falling predictions came true -- just as the White House is undeterred by its wrongheaded predictions about Iraq. The facts simply don't matter. They have an agenda, and they are willing to distort, conceal and misrepresent to pursue it.


Before the invasion of Iraq, Bush and his minions predicted that combat would be a cakewalk, that Saddam had not only WMD but also ties to al-Qaida, that nation-building would be paid out of Iraqi oil resources. Two years later, more than 1,400 U.S. troops are dead, there were no ties to al-Qaida, the nuclear program turns out to be in Iran, and U.S. taxpayers are paying nearly $4.5 billion a month for our presence in Iraq.


Do you dare believe them about Social Security?



Capitol Hill Blue: Marine General Says 'It's Fun to Kill'
Marine General Says 'It's Fun to Kill'
By JOHN J. LUMPKIN
Feb 4, 2005, 08:15
Email this article
Printer friendly page
A decorated Marine Corps general said, "It's fun to shoot some people" and poked fun at the manhood of Afghans as he described the wars U.S. troops are fighting in Iraq and Afghanistan.
His boss, the commandant of the Marine Corps, said Thursday that the comments reflected "the unfortunate and harsh realities of war" but that the general has been asked to watch his words in public.
Lt. Gen. James Mattis, a career infantry officer who is now in charge of developing better ways to train and equip Marines, made the comments Tuesday while speaking to a forum in San Diego.
According to an audio recording, he said, "Actually, it's a lot of fun to fight. You know, it's a hell of a hoot. ... It's fun to shoot some people. I'll be right up front with you, I like brawling."
He added, "You go into Afghanistan, you got guys who slap women around for five years because they didn't wear a veil. You know, guys like that ain't got no manhood left anyway. So it's a hell of a lot of fun to shoot them."
His comments were met with laughter and applause from the audience. Mattis was speaking during a panel discussion hosted by the Armed Forces Communications and Electronics Association, a spokeswoman for the general said.
Thursday, Gen. Mike Hagee, commandant of the Marine Corps, issued a statement saying, "Lt. Gen. Mattis often speaks with a great deal of candor. I have counseled him concerning his remarks and he agrees he should have chosen his words more carefully."
Hagee also said, "While I understand that some people may take issue with the comments made by him, I also know he intended to reflect the unfortunate and harsh realities of war."
Among Marines, Mattis is regarded as a fighting general and an expert in the art of warfare. Among his decorations are the Bronze Star with a combat distinguishing device and a combat action ribbon, awarded for close-quarters fighting.
He is currently the commanding general of the Marine Corps Combat Development Command in Quantico, Va., and deputy commandant for combat development.
Marine Gen. Peter Pace, vice chairman of the Joint Chiefs of Staff, said it was up to Mattis to address his own comments, but he added, "All of us who are leaders have a responsibility in our words and our actions to provide the right example all the time for those who look to us for leadership."
Pace spoke to a Pentagon press conference. Defense Secretary Donald Rumsfeld said he had not read Mattis' words and deferred to Pace.
The Council on American-Islamic Relations, a Muslim civil liberties group, called on the Pentagon to discipline Mattis for the remarks.
"We do not need generals who treat the grim business of war as a sporting event," said the council's executive director, Nihad Awad. "These disturbing remarks are indicative of an apparent indifference to the value of human life."
Pace and Hagee praised the general's service.
"His actions and those of his troops clearly show that he understands the value of proper leadership and the value of human life," Pace said.
Hagee called him "one of this country's bravest and most experienced military leaders."
He said the commitment of Marines "helps to provide us the fortitude to take the lives of those who oppress others or threaten this nation's security. This is not something we relish, yet we accept it as a reality in our profession of arms."
Hagee said he was confident Mattis would continue to serve with distinction.
Mattis' comments were reported by the television station KNSD in San Diego, and the audio recording was posted on its Web site www.nbcsandiego.com .
As a lieutenant colonel, Mattis led an assault battalion into Kuwait during the first war with Iraq. During the war in Afghanistan, he commanded the 1st Marine Expeditionary Brigade and subsequently Task Force 58, which fought in southern Afghanistan as the Taliban fell.
During the second war in Iraq, he commanded the 1st Marine Division during the invasion and also when the unit returned to Iraq for counterinsurgency operations last year.
In a letter to his troops before they redeployed to Iraq last March, Mattis warned them of "hard, dangerous work."
"The enemy will try to manipulate you into hating all Iraqis," he wrote. "Do not allow the enemy that victory. With strong discipline, solid faith, unwavering alertness, and undiminished chivalry to the innocent, we will carry out this mission."
He is not the first senior military officer since the Sept. 11 attacks to stir controversy with his comments.
Lt. Gen. William Boykin, a senior military intelligence officer, was criticized for speeches he made at evangelical Christian churches. He said that America's enemy was Satan, that God had put President Bush in the White House and that one Muslim Somali warlord was an idol-worshipper.
Boykin later issued a written statement apologizing and saying he did not mean to insult Islam.
A Pentagon investigation concluded that Boykin violated regulations by failing to make clear he was not speaking in an official capacity in the speeches beginning in January 2002.
Capitol Hill Blue: Pentagon Probes Military-Funded Propaganda Web Sites
Pentagon Probes Military-Funded Propaganda Web Sites
By Staff and Wire Reports
Feb 5, 2005, 09:48
Email this article
Printer friendly page
The Pentagon's chief investigator is looking into the military's practice of paying journalists to write articles and commentary for a Web site aimed at influencing public opinion in the Balkans, officials said Friday.
At the request of Larry Di Rita, chief spokesman for Defense Secretary Donald H. Rumsfeld, the Pentagon's inspector general, Joseph Schmitz, is reviewing that case and also looking more broadly at Pentagon activities that might involve inappropriate payments to journalists.
Di Rita said he had no reason to believe there have been any inappropriate activities but wanted a comprehensive review to "help ensure our processes are sufficiently sensitive to this matter." He stressed that the Web projects are done in close coordination with the State Department.
The Balkans Web site, called Southeast European Times, as well as a second aimed at audiences in north Africa, have no immediately obvious connection to the U.S. government but contain a linked disclaimer that says they are "sponsored by the U.S. European Command." That is the military organization based in Germany responsible for U.S. forces and military activities in Europe and parts of Africa.
The second site, called Magharebia and aimed at the Maghreb region that encompasses Algeria, Libya, Mauritania, Morocco and Tunisia, is still in development and has not reached the stage of having paid correspondents, said Air Force Lt. Col. Derek Kaufman, a European Command spokesman.
Both sites carry news stories compiled from The Associated Press, Reuters and other news organizations. The Pentagon's role in these Web sites was first reported by CNN on Thursday.
The Balkans Web site also has articles and commentary by about 50 journalists who Kaufman said are paid by European Command through a private contractor, Anteon Corp., an information technology company based in Fairfax, Va.
The Web sites are examples of what the military calls "information operations," or programs designed to influence public opinion by countering what the Pentagon considers to be misinformation or lies that circulate in the international news media. The Pentagon's use of the Web sites has raised questions about blurring the lines between legitimate news and what some would call government propaganda.
The Balkans site grew out of the U.S. air war against Serbian leader Slobodan Milosevic in 1999, Kaufman said. It sought to counter what U.S. officials considered a Serb propaganda machine that made effective use of the Internet.
The site aimed at north Africa was started in October 2004 and is a new weapon in the global war on terror.
"This specifically is trying to reach a youthful audience that is potentially ripe for extremist messages and terrorist recruitment," Kaufman said. "It's very much an effort to provide a voice of moderation, but it's not disinformation. Every printed word is the truth."
Di Rita said in an interview Friday that he approves of the effort to present information to counter anti-American Internet material, but he wants to make sure it is done properly and transparently. He said he first learned of the Southeast European Times site last week.
Kaufman said information warfare experts at European Command do not edit the stories written by contributing journalists for Southeast European Times, but they "review" the stories after they are processed by Anteon editors, and they sometimes change the headlines. He cited as an example a proposed headline that originally read, "Croatian Prime Minister Remembers Holocaust Victims," which European Command changed to "Croatian Prime Minister Remarks on Dangers of Extremism," which Kaufman said "more closely reinforced" the U.S. message.
About 50 paid correspondents contribute to Southeast European Times, including one American journalist based in Sarajevo, Bosnia, Kaufman said. Another European Command spokesman, Air Force Maj. Sarah Strachan, said many of the journalists work primarily for news organizations, although she said the details of those employers could not be provided for privacy reasons.
Kaufman said the journalists are paid according to the number of words in their articles that are approved for posting on the Web site, at a rate set by Anteon.
In a letter Thursday to the Pentagon inspector general, Di Rita asked for a comprehensive review in light of recent disclosures that other government agencies paid journalists to promote administration policies.
"I have no reason to believe there might be a problem," Di Rita wrote, but he said a review was called for in view of the Defense Department's size and its complex budgeting structure.
Without mentioning him by name, Di Rita alluded to the case of commentator Armstrong Williams, who was hired by the Education Department - through a contract with a public relations firm - to produce ads that featured former Education Secretary Rod Paige and promoted President Bush's No Child Left Behind law. Two other cases of columnists being paid to help promote administration policies have come to light in recent weeks, and Bush said Jan. 26 that the practice must stop.
"It would be most helpful to review activities going back six to eight years, as I assume many existing relationships have continued for that many years or longer," Di Rita wrote, noting the Southeast European Times operation. "It would be appropriate to review that activity and others like it."
It was not clear Friday whether other U.S. military commands have similar Web site operations. Navy Capt. Hal Pittman, the chief spokesman at Central Command, responsible for U.S. military operations in the Middle East and Central Asia, said, "We're reviewing the utility of this kind of Web site."
Archives
Monday, May 03, 2004 Tuesday, May 04, 2004 Sunday, May 09, 2004 Tuesday, May 11, 2004 Wednesday, May 12, 2004 Friday, May 14, 2004 Saturday, May 15, 2004 Sunday, May 16, 2004 Monday, May 17, 2004 Tuesday, May 18, 2004 Wednesday, May 19, 2004 Thursday, May 20, 2004 Friday, May 21, 2004 Monday, May 24, 2004 Tuesday, May 25, 2004 Wednesday, May 26, 2004 Thursday, May 27, 2004 Friday, May 28, 2004 Saturday, May 29, 2004 Sunday, May 30, 2004 Tuesday, June 01, 2004 Wednesday, June 02, 2004 Thursday, June 03, 2004 Friday, June 04, 2004 Saturday, June 05, 2004 Sunday, June 06, 2004 Monday, June 07, 2004 Tuesday, June 08, 2004 Wednesday, June 09, 2004 Thursday, June 10, 2004 Friday, June 11, 2004 Sunday, June 13, 2004 Monday, June 14, 2004 Wednesday, June 16, 2004 Thursday, June 17, 2004 Friday, June 18, 2004 Sunday, June 20, 2004 Monday, June 21, 2004 Tuesday, June 22, 2004 Wednesday, June 23, 2004 Thursday, June 24, 2004 Friday, June 25, 2004 Saturday, June 26, 2004 Sunday, June 27, 2004 Tuesday, June 29, 2004 Wednesday, June 30, 2004 Thursday, July 01, 2004 Friday, July 02, 2004 Saturday, July 03, 2004 Sunday, July 04, 2004 Monday, July 05, 2004 Tuesday, July 06, 2004 Wednesday, July 07, 2004 Thursday, July 08, 2004 Friday, July 09, 2004 Saturday, July 10, 2004 Sunday, July 11, 2004 Monday, July 12, 2004 Tuesday, July 13, 2004 Wednesday, July 14, 2004 Thursday, July 15, 2004 Friday, July 16, 2004 Saturday, July 17, 2004 Sunday, July 18, 2004 Monday, July 19, 2004 Tuesday, July 20, 2004 Wednesday, July 21, 2004 Friday, July 23, 2004 Friday, July 30, 2004 Monday, August 02, 2004 Tuesday, August 03, 2004 Wednesday, August 04, 2004 Thursday, August 05, 2004 Friday, August 06, 2004 Saturday, August 07, 2004 Sunday, August 08, 2004 Tuesday, August 10, 2004 Wednesday, August 11, 2004 Thursday, August 12, 2004 Friday, August 13, 2004 Saturday, August 14, 2004 Sunday, August 15, 2004 Monday, August 16, 2004 Tuesday, August 17, 2004 Friday, August 20, 2004 Saturday, August 21, 2004 Tuesday, August 24, 2004 Wednesday, August 25, 2004 Thursday, August 26, 2004 Friday, August 27, 2004 Sunday, August 29, 2004 Monday, August 30, 2004 Wednesday, September 01, 2004 Thursday, September 02, 2004 Friday, September 03, 2004 Saturday, September 04, 2004 Sunday, September 05, 2004 Monday, September 06, 2004 Tuesday, September 07, 2004 Wednesday, September 08, 2004 Thursday, September 09, 2004 Friday, September 10, 2004 Saturday, September 11, 2004 Sunday, September 12, 2004 Monday, September 13, 2004 Tuesday, September 14, 2004 Wednesday, September 15, 2004 Friday, September 17, 2004 Saturday, September 18, 2004 Sunday, September 19, 2004 Tuesday, September 21, 2004 Wednesday, September 22, 2004 Thursday, September 23, 2004 Friday, September 24, 2004 Saturday, September 25, 2004 Monday, September 27, 2004 Tuesday, September 28, 2004 Wednesday, September 29, 2004 Thursday, September 30, 2004 Friday, October 01, 2004 Saturday, October 02, 2004 Sunday, October 03, 2004 Monday, October 04, 2004 Tuesday, October 05, 2004 Wednesday, October 06, 2004 Thursday, October 07, 2004 Friday, October 08, 2004 Saturday, October 09, 2004 Sunday, October 10, 2004 Tuesday, October 12, 2004 Wednesday, October 13, 2004 Thursday, October 14, 2004 Friday, October 15, 2004 Saturday, October 16, 2004 Sunday, October 17, 2004 Monday, October 18, 2004 Tuesday, October 19, 2004 Wednesday, October 20, 2004 Thursday, October 21, 2004 Friday, October 22, 2004 Saturday, October 23, 2004 Sunday, October 24, 2004 Monday, October 25, 2004 Tuesday, October 26, 2004 Wednesday, October 27, 2004 Thursday, October 28, 2004 Friday, October 29, 2004 Saturday, October 30, 2004 Sunday, October 31, 2004 Monday, November 01, 2004 Tuesday, November 02, 2004 Wednesday, November 03, 2004 Thursday, November 04, 2004 Friday, November 05, 2004 Saturday, November 06, 2004 Sunday, November 07, 2004 Monday, November 08, 2004 Tuesday, November 09, 2004 Wednesday, November 10, 2004 Thursday, November 11, 2004 Friday, November 12, 2004 Saturday, November 13, 2004 Sunday, November 14, 2004 Monday, November 15, 2004 Tuesday, November 16, 2004 Wednesday, November 17, 2004 Thursday, November 18, 2004 Friday, November 19, 2004 Saturday, November 20, 2004 Sunday, November 21, 2004 Monday, November 22, 2004 Thursday, November 25, 2004 Friday, November 26, 2004 Saturday, November 27, 2004 Sunday, November 28, 2004 Tuesday, November 30, 2004 Wednesday, December 01, 2004 Thursday, December 02, 2004 Friday, December 03, 2004 Saturday, December 04, 2004 Tuesday, December 07, 2004 Wednesday, December 08, 2004 Thursday, December 09, 2004 Friday, December 10, 2004 Saturday, December 11, 2004 Sunday, December 12, 2004 Monday, December 13, 2004 Tuesday, December 14, 2004 Wednesday, December 15, 2004 Thursday, December 16, 2004 Friday, December 17, 2004 Sunday, December 19, 2004 Monday, December 20, 2004 Friday, December 24, 2004 Saturday, December 25, 2004 Sunday, December 26, 2004 Wednesday, December 29, 2004 Thursday, December 30, 2004 Friday, December 31, 2004 Monday, January 03, 2005 Wednesday, January 05, 2005 Thursday, January 06, 2005 Saturday, January 08, 2005 Sunday, January 09, 2005 Tuesday, January 11, 2005 Wednesday, January 12, 2005 Thursday, January 13, 2005 Saturday, January 15, 2005 Wednesday, January 19, 2005 Friday, January 21, 2005 Saturday, January 22, 2005 Sunday, January 23, 2005 Monday, January 24, 2005 Wednesday, January 26, 2005 Thursday, January 27, 2005 Friday, January 28, 2005 Saturday, January 29, 2005 Monday, January 31, 2005 Thursday, February 03, 2005 Friday, February 04, 2005 Saturday, February 05, 2005 Sunday, February 06, 2005 Monday, February 07, 2005 Tuesday, February 08, 2005 Wednesday, February 09, 2005 Thursday, February 10, 2005 Friday, February 11, 2005 Saturday, February 12, 2005 Sunday, February 13, 2005 Tuesday, February 15, 2005 Thursday, February 17, 2005 Saturday, February 19, 2005 Sunday, February 20, 2005 Wednesday, February 23, 2005 Saturday, February 26, 2005 Sunday, February 27, 2005 Monday, February 28, 2005 Wednesday, March 02, 2005 Thursday, March 03, 2005 Sunday, March 06, 2005 Tuesday, March 08, 2005 Wednesday, March 09, 2005 Thursday, March 10, 2005 Friday, March 11, 2005 Saturday, March 12, 2005 Sunday, March 13, 2005 Monday, March 14, 2005 Tuesday, March 15, 2005 Wednesday, March 16, 2005 Thursday, March 17, 2005 Friday, March 18, 2005 Saturday, March 19, 2005 Thursday, March 24, 2005 Friday, March 25, 2005 Saturday, March 26, 2005 Sunday, March 27, 2005 Wednesday, March 30, 2005 Thursday, March 31, 2005 Friday, April 01, 2005 Saturday, April 02, 2005 Sunday, April 03, 2005 Wednesday, April 06, 2005 Thursday, April 07, 2005 Saturday, April 09, 2005 Sunday, April 10, 2005 Monday, April 11, 2005 Thursday, April 14, 2005 Saturday, April 16, 2005 Sunday, April 17, 2005 Monday, April 18, 2005 Wednesday, April 20, 2005 Thursday, April 21, 2005 Friday, April 22, 2005 Saturday, April 23, 2005 Sunday, April 24, 2005 Tuesday, April 26, 2005 Friday, April 29, 2005 Saturday, April 30, 2005 Sunday, May 01, 2005 Monday, May 02, 2005 Tuesday, May 03, 2005 Wednesday, May 04, 2005 Thursday, May 05, 2005 Friday, May 06, 2005 Sunday, May 08, 2005 Wednesday, May 11, 2005 Thursday, May 12, 2005 Friday, May 13, 2005 Sunday, May 15, 2005 Monday, May 16, 2005 Wednesday, May 18, 2005 Thursday, May 19, 2005 Friday, May 20, 2005 Saturday, May 21, 2005 Sunday, May 22, 2005 Monday, May 23, 2005 Tuesday, May 24, 2005 Wednesday, May 25, 2005 Thursday, May 26, 2005 Friday, May 27, 2005 Saturday, May 28, 2005 Sunday, May 29, 2005 Monday, May 30, 2005 Tuesday, May 31, 2005 Wednesday, June 01, 2005 Thursday, June 02, 2005 Friday, June 03, 2005 Saturday, June 04, 2005 Sunday, June 05, 2005 Monday, June 06, 2005 Tuesday, June 07, 2005 Wednesday, June 08, 2005 Thursday, June 09, 2005 Friday, June 10, 2005 Sunday, June 12, 2005 Tuesday, June 14, 2005 Thursday, June 16, 2005 Friday, June 17, 2005 Saturday, June 18, 2005 Sunday, June 19, 2005 Monday, June 20, 2005 Tuesday, June 21, 2005 Thursday, June 23, 2005 Saturday, June 25, 2005 Sunday, June 26, 2005 Tuesday, June 28, 2005 Wednesday, June 29, 2005 Thursday, June 30, 2005 Friday, July 01, 2005 Saturday, July 02, 2005 Monday, July 04, 2005 Wednesday, July 06, 2005 Thursday, July 07, 2005 Saturday, July 09, 2005 Sunday, July 10, 2005 Friday, July 15, 2005 Sunday, July 17, 2005 Tuesday, July 19, 2005 Wednesday, July 20, 2005 Thursday, July 21, 2005 Saturday, July 23, 2005 Sunday, July 24, 2005 Tuesday, August 02, 2005 Thursday, August 04, 2005 Friday, August 05, 2005 Saturday, August 13, 2005 Wednesday, August 24, 2005 Friday, August 26, 2005 Saturday, August 27, 2005 Saturday, September 03, 2005 Wednesday, September 07, 2005 Thursday, September 08, 2005 Saturday, September 24, 2005 Wednesday, September 28, 2005 Wednesday, October 19, 2005 Thursday, October 20, 2005 Friday, October 21, 2005 Sunday, October 23, 2005 Wednesday, November 02, 2005 Monday, November 21, 2005 Wednesday, November 23, 2005 Friday, December 02, 2005 Saturday, December 10, 2005 Saturday, December 17, 2005 Sunday, December 18, 2005 Monday, December 19, 2005 Wednesday, December 21, 2005 Wednesday, January 04, 2006 Friday, January 06, 2006 Monday, January 09, 2006 Monday, January 16, 2006 Tuesday, January 17, 2006 Friday, January 20, 2006 Sunday, January 22, 2006 Saturday, January 28, 2006 Tuesday, January 31, 2006 Wednesday, February 01, 2006 Thursday, February 02, 2006 Wednesday, February 08, 2006 Thursday, February 09, 2006 Friday, February 10, 2006 Saturday, February 11, 2006 Sunday, February 12, 2006 Monday, February 13, 2006 Tuesday, February 14, 2006 Wednesday, February 15, 2006 Thursday, February 16, 2006 Saturday, February 18, 2006 Monday, February 20, 2006 Wednesday, February 22, 2006 Thursday, February 23, 2006 Sunday, March 05, 2006 Tuesday, March 07, 2006 Friday, March 24, 2006 Saturday, March 25, 2006 Wednesday, April 05, 2006 Thursday, April 06, 2006 Friday, April 07, 2006 Saturday, April 08, 2006 Tuesday, April 11, 2006 Monday, April 17, 2006 Tuesday, April 25, 2006 Thursday, April 27, 2006 Tuesday, May 09, 2006 Friday, May 12, 2006 Saturday, May 13, 2006 Sunday, May 14, 2006 Monday, May 15, 2006 Tuesday, May 16, 2006 Thursday, May 18, 2006 Friday, May 26, 2006 Sunday, May 28, 2006 Monday, May 29, 2006 Wednesday, May 31, 2006 Thursday, June 01, 2006 Sunday, June 04, 2006 Monday, June 05, 2006 Friday, June 09, 2006 Saturday, June 10, 2006 Sunday, June 11, 2006 Friday, June 16, 2006 Monday, June 19, 2006 Friday, June 23, 2006 Sunday, June 25, 2006 Tuesday, June 27, 2006 Wednesday, June 28, 2006 Friday, June 30, 2006 Sunday, July 09, 2006 Thursday, July 13, 2006 Friday, July 14, 2006 Saturday, July 15, 2006 Monday, July 17, 2006 Tuesday, July 18, 2006 Wednesday, July 19, 2006 Tuesday, July 25, 2006 Wednesday, July 26, 2006 Friday, July 28, 2006 Sunday, July 30, 2006 Monday, July 31, 2006 Thursday, August 03, 2006 Friday, August 04, 2006 Sunday, August 06, 2006 Monday, August 07, 2006 Wednesday, August 09, 2006 Thursday, August 10, 2006 Sunday, August 13, 2006 Tuesday, August 15, 2006 Thursday, August 17, 2006 Friday, August 18, 2006 Wednesday, September 06, 2006 Friday, September 08, 2006 Monday, September 11, 2006 Wednesday, September 13, 2006 Thursday, September 14, 2006 Friday, September 22, 2006 Saturday, September 23, 2006 Sunday, October 01, 2006 Tuesday, October 03, 2006 Monday, October 30, 2006 Monday, November 06, 2006 Tuesday, November 07, 2006 Sunday, November 12, 2006 Tuesday, November 21, 2006 Wednesday, November 22, 2006 Thursday, November 23, 2006 Friday, December 01, 2006 Monday, December 04, 2006 Tuesday, December 05, 2006 Thursday, December 14, 2006 Wednesday, December 20, 2006 Thursday, December 21, 2006 Friday, December 29, 2006 Wednesday, January 10, 2007 Thursday, January 11, 2007 Saturday, January 13, 2007 Monday, January 15, 2007 Wednesday, January 17, 2007 Saturday, January 20, 2007 Tuesday, January 23, 2007 Tuesday, February 20, 2007 Saturday, February 24, 2007 Sunday, February 25, 2007 Friday, March 23, 2007 Wednesday, April 04, 2007 Tuesday, April 10, 2007 Thursday, April 12, 2007 Friday, April 13, 2007 Thursday, April 19, 2007 Friday, April 20, 2007 Tuesday, April 24, 2007 Tuesday, May 08, 2007 Thursday, May 10, 2007 Friday, May 11, 2007 Monday, May 14, 2007 Tuesday, May 15, 2007 Sunday, May 20, 2007 Monday, May 21, 2007 Tuesday, May 22, 2007 Wednesday, May 23, 2007 Thursday, May 24, 2007 Sunday, May 27, 2007 Wednesday, May 30, 2007 Thursday, May 31, 2007 Friday, June 01, 2007 Monday, June 04, 2007 Wednesday, June 06, 2007 Saturday, June 09, 2007 Sunday, June 10, 2007 Monday, June 11, 2007 Friday, June 15, 2007 Tuesday, June 19, 2007 Tuesday, June 26, 2007 Wednesday, June 27, 2007 Thursday, June 28, 2007 Saturday, June 30, 2007 Monday, July 02, 2007 Tuesday, July 03, 2007 Friday, July 06, 2007 Tuesday, July 10, 2007 Friday, July 13, 2007 Tuesday, July 24, 2007 Saturday, July 28, 2007 Sunday, July 29, 2007 Monday, August 13, 2007 Sunday, August 19, 2007 Saturday, August 25, 2007 Monday, August 27, 2007 Wednesday, August 29, 2007 Friday, August 31, 2007 Friday, September 07, 2007 Wednesday, September 12, 2007 Wednesday, September 19, 2007 Friday, September 21, 2007 Friday, September 28, 2007 Tuesday, October 02, 2007 Thursday, October 11, 2007 Saturday, October 27, 2007 Thursday, November 01, 2007 Saturday, November 03, 2007 Monday, November 05, 2007 Wednesday, November 28, 2007 Tuesday, December 04, 2007 Tuesday, December 11, 2007 Friday, December 14, 2007 Friday, December 21, 2007 Tuesday, December 25, 2007 Saturday, December 29, 2007 Monday, January 07, 2008 Thursday, January 10, 2008 Saturday, January 12, 2008 Sunday, January 13, 2008 Tuesday, January 15, 2008 Friday, January 18, 2008 Saturday, January 19, 2008 Friday, January 25, 2008 Sunday, January 27, 2008 Monday, January 28, 2008 Tuesday, January 29, 2008 Sunday, February 03, 2008 Wednesday, February 06, 2008 Friday, February 08, 2008 Sunday, February 10, 2008 Monday, February 11, 2008 Tuesday, February 12, 2008 Monday, February 25, 2008 Tuesday, February 26, 2008 Monday, March 03, 2008 Tuesday, March 04, 2008 Saturday, March 22, 2008 Saturday, April 19, 2008 Wednesday, April 23, 2008 Saturday, April 26, 2008 Wednesday, April 30, 2008 Monday, May 05, 2008 Tuesday, May 13, 2008 Wednesday, May 14, 2008 Saturday, May 17, 2008 Tuesday, May 20, 2008 Saturday, May 24, 2008 Sunday, May 25, 2008 Thursday, June 12, 2008 Tuesday, June 17, 2008 Saturday, July 05, 2008 Tuesday, July 08, 2008 Monday, August 04, 2008 Thursday, August 28, 2008 Thursday, September 11, 2008 Saturday, September 20, 2008 Monday, September 22, 2008 Tuesday, September 23, 2008 Wednesday, September 24, 2008 Friday, September 26, 2008 Monday, September 29, 2008 Saturday, October 04, 2008 Wednesday, October 08, 2008 Thursday, October 09, 2008 Sunday, October 12, 2008 Wednesday, October 15, 2008 Wednesday, October 22, 2008 Thursday, October 23, 2008 Friday, October 24, 2008 Tuesday, October 28, 2008 Wednesday, October 29, 2008 Monday, November 03, 2008 Tuesday, November 04, 2008 Thursday, November 06, 2008 Saturday, November 08, 2008 Monday, November 10, 2008 Wednesday, November 19, 2008 Thursday, December 18, 2008 Monday, December 22, 2008 Sunday, January 11, 2009 Thursday, January 22, 2009 Monday, January 26, 2009 Thursday, February 19, 2009 Tuesday, February 24, 2009 Friday, February 27, 2009 Monday, March 02, 2009 Thursday, March 05, 2009 Wednesday, March 11, 2009 Thursday, March 12, 2009 Friday, March 13, 2009 Thursday, March 19, 2009 Monday, March 23, 2009 Friday, March 27, 2009 Saturday, March 28, 2009 Sunday, March 29, 2009 Thursday, April 02, 2009 Tuesday, April 07, 2009 Tuesday, April 14, 2009 Tuesday, April 21, 2009 Thursday, April 23, 2009 Saturday, April 25, 2009 Sunday, May 03, 2009 Wednesday, May 06, 2009 Tuesday, May 12, 2009 Wednesday, May 13, 2009 Thursday, May 14, 2009 Sunday, May 17, 2009 Tuesday, May 26, 2009 Wednesday, June 03, 2009 Thursday, June 04, 2009 Tuesday, June 09, 2009 Friday, June 12, 2009 Saturday, June 13, 2009 Sunday, June 14, 2009 Monday, June 22, 2009 Thursday, June 25, 2009 Saturday, July 11, 2009 Tuesday, July 14, 2009 Friday, July 24, 2009 Tuesday, August 18, 2009 Wednesday, August 19, 2009 Friday, August 21, 2009 Monday, August 24, 2009 Thursday, September 03, 2009 Wednesday, September 09, 2009 Thursday, September 10, 2009 Sunday, September 13, 2009 Monday, September 14, 2009 Tuesday, September 15, 2009 Wednesday, September 23, 2009 Friday, September 25, 2009 Sunday, September 27, 2009 Tuesday, September 29, 2009 Monday, November 02, 2009 Tuesday, November 10, 2009 Thursday, November 12, 2009 Tuesday, November 24, 2009 Thursday, February 25, 2010 Thursday, March 04, 2010 Wednesday, March 17, 2010 Tuesday, March 23, 2010 Friday, April 09, 2010 Friday, April 16, 2010 Wednesday, April 21, 2010 Thursday, April 22, 2010 Friday, April 23, 2010 Thursday, April 29, 2010 Sunday, May 02, 2010 Friday, May 07, 2010 Sunday, May 09, 2010 Monday, May 10, 2010 Tuesday, May 11, 2010 Tuesday, June 15, 2010