Copyright Notice
- All original comments are © Copyright 2004 by CodeWarrior. All rights are reserved. All quoted material unless in public domain, are the copyrighted works of the respective copyright holders, and all referenced trademarks are respectively owned by the relevant trademark holder. No attempt nor intention is made by this author to dilute any trademark or infringe any copyrighted material. All materials used on this page not copyrighted by CodeWarrior, are held to be used for non-commercial , personal, fair use purposes. All declaratoy statements not manifestly,contextually or perceptually, intended to be sarcastic, ironic, or parody in nature, are asserted to be true and correct by the author of this blog, as far as could be determined given the information available to the author at the time the post was written. Unauthorized reproduction of material on this page is prohibited, unless such limited reproduction falls under fair use, and such use is authorized if proper attribution of the source of the material, and author is credited in all instances of its usage.
SEARCH THIS SITE USING KEYWORDS
Powered by:

CodeWarriorZ BlueZ
CodeWarriorz Thoughts
Day to day musings of free speech activist CodeWarrior.
CHECK OUT THE WEBSITE OF MY PAL SHMOO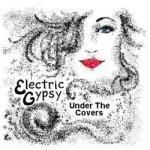 Monday, April 18, 2005
CodeWarriorz Thoughts - ENewsBlog
The PURPOSE DRIVEN LIFE book review
from CODEWARRIORZ THOUGHTS
I have written a few things against Rick Warren ("Rev.")
and against the PURPOSE DRIVEN LIFE book, based
on seeing him on Larry King show and television interviews,
but I thought it was a bit wrong to critique it without reading it.
So, I got my hands on a hardback copy and started reading.
Now, before anyone thinks I was stupid enough to BUY
this book, please know I got to borrow it from a friend who
was reading it, who did not himself buy it, but was given it
from his mother who bought it.
Now, I must give a few props just for Mr. Warren writing
a book. Since I personally have written a few books, and
in the past made a living as a freelance writer, I realize the
sheer persistence it takes to actually finish a book.
This would be the same props I would give to that monster
Adolf Hiter, putative author of Mein Kampf.
So, that being said, onward through the fog.
First off, the cover, which is a bit boring, with curvy typeface,
and a tree below it (it appears to be an oak), there is a subtitle...
"WHAT ON EARTH AM I HERE FOR?"
Obviously, Mr. Warren seems to have never learned that
one does not end a sentence with a preposition (i.e. the dreaded
"dangling participle". This put me off before even getting into the
book, but I ventured onward past the cover and into the heart
of this work of frivolity.
Under the dangling participle, we find his boasting that
"20 MILLION SOLD WORLDWIDE".
This was the first notice that we would be subjected to
a barrage of puffery from the author, flooding you with
assertions that this is a great book and worth reading (which
is wrong on both counts).
Inside the dustcover, he starts his nauseating theme with
a statement "YOU ARE NOT AN ACCIDENT!" Apparently there
are probably millions worldwide who are alive as the result
of a lack of contraceptive usage that may argue with his
flawed premise. Again, I forced myself to continue. Since the
front of the dustcover proclaims at the top that it is a "NEW
YORK TIMES BESTSELLER" (more puffery), I kept thinking I
must be going to find SOMETHING worth reading inside.
There are 334 numbered pages in this book. One would THINK
that in that many pages, even by accident, one may come up
with something either interesting or worthwhile. If you thought
that, you would be wrong.
The book states it is based on a 40 day plan, and Warren gives
what he asserts are examples that God himself is fixated on
this 40 day figure. I guess Warren thinks he discovered this
all by his lonesome. Au contraire mon friar...anyone even
reading the BIBLE in a cursory manner knows that it rained
for 40 days and 40 nights, or that Yeshua spent 40 days
and 40 nights in the wilderness. Never mind that many scholars
now believe that the story of Noah was merely a Semitic re-
working of the epic of Gilgamesh.
As you move on into the heart of this useless waste of paper,
you immediately get the feeling that Warren must have gotten
reference books of famous quotations for Christmas. While many
writers include one, or a few quotations at the beginning of a
book, Warren just overdoes it pitifully.
One needs waders as one encounters lucky page # 13, because
this is where Warren puts a page called "MY COVENANT". It is
a hoaky bit of nonsense which cries out for a matching membership
card shrouded in lamination, and a secret decoder ring. The covenant
is silly enough to make an atheist lose his breakfast.
Under fair use, I use the top line of this absurd "covenant".
"With God's help, I commit the next 40 days of my life to discovering
God's purpose for my life." It then has a line for you to personally
sign it, and under that, a line saying "Partner's name", and if that
isn't enough to make you heave over the side of the good ship Lollypop,
good old Ricky boy puts HIS signature, riding above the majestic monicker,
"RICK WARREN"...as if it means anything that he put his silly signature there.
This of course, is followed by a plethora of more quotes from books in the Bible,
and, on page 17, a quote from Bertrand Russell (whom Warren labels as
"atheist". The quote says :
"Unless you assume a God, the question of life's purpose is meaningless."
If you paste that phrase into Google, instead of seeing a quotations page
on Bertrand Russell, you get page after page referencing this Purpose Driven
Life drivel.
If Warren is trying to say that Bertrand Russell felt that one must assume
a God, he has missed the whole point of Bertrand Russell's life, and this
may well be true, since Warren seems to miss a lot of points in life, either
intentionally, out of ignorance, or just not giving a damn to present a complete
picture.
If Warren is really interested in Bertrand Russell's writings, let him look at this
one : "
My conclusion is that there is no reason to believe any of the dogmas of traditional theology and, further, that there is no reason to wish that they were true. Man, in so far as he is not subject to natural forces, is free to work out his own destiny. The responsibility is his, and so is the opportunity.
-- Bertrand Russell, "Is There a God?" commissioned by, but never published in, Illustrated Magazine (1952: repr. The Collected Papers of Bertrand Russell, Volume 11: Last Philosophical Testament, 1943-68, ed. John G. Slater and Peter Köllner (London: Routledge, 1997), pp. 543-48, quoted from S. T. Joshi, Atheism: A Reader "
From http://www.positiveatheism.org/hist/quotes/russell.htm .
Or, Mr. Warren could have quoted this :
" In conclusion, there is a marvelous anecdote from the occasion of Russell's ninetieth birthday that best serves to summarize his attitude toward God and religion. A London lady sat next to him at this party, and over the soup she suggested to him that he was not only the world's most famous atheist but, by this time, very probably the world's oldest atheist. "What will you do, Bertie, if it turns out you're wrong?" she asked. "I mean, what if -- uh -- when the time comes, you should meet Him? What will you say?" Russell was delighted with the question. His bright, birdlike eyes grew even brighter as he contemplated this possible future dialogue, and then he pointed a finger upward and cried, "Why, I should say, 'God, you gave us insufficient evidence.'"
Al Seckel, in Preface to Bertrand Russell on God and Religion
http://www.wisdomquotes.com/001118.html"
And, he also should have looked at this page :
http://atheisme.free.fr/Quotes/Russell.htm
""The Christian view that all intercourse outside marriage is immoral was, as we see in the... passages from St. Paul, based upon the view that all sexual intercourse, even within marriage, is regrettable. A view of this sort, which goes against biological facts, can only be regarded by sane people as a morbid aberration. The fact that it is embedded in Christian ethics has made Christianity throughout its whole history a force tending towards mental disorders and unwholesome views of life."
(Bertrand Russell / 1872-1970 / Marriage and Morals)
"My own view on religion is that of Lucretius. I regard it as a disease born of fear and as a source of untold misery to the human race. I cannot, however, deny that it has made some contributions to civilization. It helped in early days to fix the calendar, and it caused Egyptian priests to chronicle eclipses with such care that in time they became able to predict them. These two services I am prepared to acknowledge, but I do not know of any others."
(Bertrand Russell / 1872-1970 / Has Religion Made Useful Contributions to Civilization? / 1930)"
=========================================================================
But, of course Mr. Warren did not take the time to try to really represent
the views of Mr. Russell. When you go looking for the quote that Warren
ascribes to Bertrand Russell, it is very hard to find the source.
Although Warren's idiotic book is set in VERY large print, 334 pages are a lot
of pages to fill with drivel and endless repetitions of the same thing, said
over and over as if his readers are too stupid to get the message in the
first 20 pages. Well, he does it anyway.
His message is pretty simple. It goes like this. Your life does not
really belong to you, and you are just there to fulfill "God's purpose".
It is a dehumanizing message he brings and tends to put the life of the
reader as really, that of a functionary to some Supreme Being (read "God",
with a big G here).
On page 163, Warren says this :
"Divorcing your church at the first sign of disappointment or
disillusionment is a mark of immaturity." Wow Warren, David Koresh
of the Branch Davidian in Waco, or Jim Jones at Jonestown in Guyana
could have REALLY used you to give your little pep talk to keep those
in line who wanted to wander from "The Church". Hey, another bunch
would be the Heavens Gate folks. But, many of those folks who
stayed are dead, so, that cuts out that avenue for your message.
Hey, there's still the Moonies Warren. Look into it!
On page 176 he says "Becoming like Christ is a long slow process
of growth." No shyte Shurlock! First, you have to figure out how to
be born 2000 years ago,and for a 21st century citizen, that's no
small task. Second, you have to be born of a virgin...again, a
Neat trick, and then, you have to practice carpentry, argue with
Rabbis while a kid, and finally, get crucified on a
cross at age 33. So yeah Rick, being like Christ is a real pain, especially
when your Celestial father forsakes you while you are hanging on this
wooden torture device called a cross, especially since you are doing this
for the people killing you. But Rick, remember that pesky commandment
(Number Four on the Commandment Countdown) that says "Remember
the Sabbath and Keep it Holy". Know when the Sabbath is Ricky boy?
It's Saturday, the 7th day of the week...here's a hint, sabbatical and
sabbath have the same root, meaning seven. Sunday is the FIRST day
of the week, not the seventh, so if you are holding church on the first
day of the week...Bud, you missed the biblical boat.
Here's that commandment in case you don't remember it:
The Fourth Commandment reads:
Remember the sabbath day, to keep it holy. Six days shalt thou
labour, and do all thy work: But the seventh day is the sabbath
of the Lord thy God: in it thou shalt not do any work, thou, nor
thy son, nor thy daughter, thy manservant, nor thy maidservant,
nor thy cattle, nor thy stranger that is within thy gates:
For in six days the Lord made heaven and earth, the sea,
and all that in them is, and rested the seventh day:
wherefore the Lord blessed the sabbath day, and
hallowed it. (Exodus 20: 8-11)
Well, if you keep on reading this nauseating misuse of ink and paper,
you are subjected to more quotes and more quotes till he sickens
you of quotes, and more of his onerous pontificating and self
righteous nonsense.
If you manage to finish the book without regurgitating
your last meal, you see the other side of the dustcover,
and Rick's grinning face, complete with bloated jowls and
attempt to grow facial hair (which, like his attempt to write
a book worth reading, fails miserably).
Now, I can just hear folks saying...you're just an atheist.
Not so. Both my parents were ministers and I believe in Jesus.
I choose not to believe that Rick Warren, and legions of other
people like him, who would build a reputation acting as if they
are spokespeople for the most high. I don't, and YOU don't,
need anyone else to tell you what the Bible says, or how to
lead your own life.
If you are that incompetent, I feel sorry for you.
So, if you want to spend $19.99 plus tax on this mess,
at least don't say you were never warned.
~Code
Archives
Monday, May 03, 2004 Tuesday, May 04, 2004 Sunday, May 09, 2004 Tuesday, May 11, 2004 Wednesday, May 12, 2004 Friday, May 14, 2004 Saturday, May 15, 2004 Sunday, May 16, 2004 Monday, May 17, 2004 Tuesday, May 18, 2004 Wednesday, May 19, 2004 Thursday, May 20, 2004 Friday, May 21, 2004 Monday, May 24, 2004 Tuesday, May 25, 2004 Wednesday, May 26, 2004 Thursday, May 27, 2004 Friday, May 28, 2004 Saturday, May 29, 2004 Sunday, May 30, 2004 Tuesday, June 01, 2004 Wednesday, June 02, 2004 Thursday, June 03, 2004 Friday, June 04, 2004 Saturday, June 05, 2004 Sunday, June 06, 2004 Monday, June 07, 2004 Tuesday, June 08, 2004 Wednesday, June 09, 2004 Thursday, June 10, 2004 Friday, June 11, 2004 Sunday, June 13, 2004 Monday, June 14, 2004 Wednesday, June 16, 2004 Thursday, June 17, 2004 Friday, June 18, 2004 Sunday, June 20, 2004 Monday, June 21, 2004 Tuesday, June 22, 2004 Wednesday, June 23, 2004 Thursday, June 24, 2004 Friday, June 25, 2004 Saturday, June 26, 2004 Sunday, June 27, 2004 Tuesday, June 29, 2004 Wednesday, June 30, 2004 Thursday, July 01, 2004 Friday, July 02, 2004 Saturday, July 03, 2004 Sunday, July 04, 2004 Monday, July 05, 2004 Tuesday, July 06, 2004 Wednesday, July 07, 2004 Thursday, July 08, 2004 Friday, July 09, 2004 Saturday, July 10, 2004 Sunday, July 11, 2004 Monday, July 12, 2004 Tuesday, July 13, 2004 Wednesday, July 14, 2004 Thursday, July 15, 2004 Friday, July 16, 2004 Saturday, July 17, 2004 Sunday, July 18, 2004 Monday, July 19, 2004 Tuesday, July 20, 2004 Wednesday, July 21, 2004 Friday, July 23, 2004 Friday, July 30, 2004 Monday, August 02, 2004 Tuesday, August 03, 2004 Wednesday, August 04, 2004 Thursday, August 05, 2004 Friday, August 06, 2004 Saturday, August 07, 2004 Sunday, August 08, 2004 Tuesday, August 10, 2004 Wednesday, August 11, 2004 Thursday, August 12, 2004 Friday, August 13, 2004 Saturday, August 14, 2004 Sunday, August 15, 2004 Monday, August 16, 2004 Tuesday, August 17, 2004 Friday, August 20, 2004 Saturday, August 21, 2004 Tuesday, August 24, 2004 Wednesday, August 25, 2004 Thursday, August 26, 2004 Friday, August 27, 2004 Sunday, August 29, 2004 Monday, August 30, 2004 Wednesday, September 01, 2004 Thursday, September 02, 2004 Friday, September 03, 2004 Saturday, September 04, 2004 Sunday, September 05, 2004 Monday, September 06, 2004 Tuesday, September 07, 2004 Wednesday, September 08, 2004 Thursday, September 09, 2004 Friday, September 10, 2004 Saturday, September 11, 2004 Sunday, September 12, 2004 Monday, September 13, 2004 Tuesday, September 14, 2004 Wednesday, September 15, 2004 Friday, September 17, 2004 Saturday, September 18, 2004 Sunday, September 19, 2004 Tuesday, September 21, 2004 Wednesday, September 22, 2004 Thursday, September 23, 2004 Friday, September 24, 2004 Saturday, September 25, 2004 Monday, September 27, 2004 Tuesday, September 28, 2004 Wednesday, September 29, 2004 Thursday, September 30, 2004 Friday, October 01, 2004 Saturday, October 02, 2004 Sunday, October 03, 2004 Monday, October 04, 2004 Tuesday, October 05, 2004 Wednesday, October 06, 2004 Thursday, October 07, 2004 Friday, October 08, 2004 Saturday, October 09, 2004 Sunday, October 10, 2004 Tuesday, October 12, 2004 Wednesday, October 13, 2004 Thursday, October 14, 2004 Friday, October 15, 2004 Saturday, October 16, 2004 Sunday, October 17, 2004 Monday, October 18, 2004 Tuesday, October 19, 2004 Wednesday, October 20, 2004 Thursday, October 21, 2004 Friday, October 22, 2004 Saturday, October 23, 2004 Sunday, October 24, 2004 Monday, October 25, 2004 Tuesday, October 26, 2004 Wednesday, October 27, 2004 Thursday, October 28, 2004 Friday, October 29, 2004 Saturday, October 30, 2004 Sunday, October 31, 2004 Monday, November 01, 2004 Tuesday, November 02, 2004 Wednesday, November 03, 2004 Thursday, November 04, 2004 Friday, November 05, 2004 Saturday, November 06, 2004 Sunday, November 07, 2004 Monday, November 08, 2004 Tuesday, November 09, 2004 Wednesday, November 10, 2004 Thursday, November 11, 2004 Friday, November 12, 2004 Saturday, November 13, 2004 Sunday, November 14, 2004 Monday, November 15, 2004 Tuesday, November 16, 2004 Wednesday, November 17, 2004 Thursday, November 18, 2004 Friday, November 19, 2004 Saturday, November 20, 2004 Sunday, November 21, 2004 Monday, November 22, 2004 Thursday, November 25, 2004 Friday, November 26, 2004 Saturday, November 27, 2004 Sunday, November 28, 2004 Tuesday, November 30, 2004 Wednesday, December 01, 2004 Thursday, December 02, 2004 Friday, December 03, 2004 Saturday, December 04, 2004 Tuesday, December 07, 2004 Wednesday, December 08, 2004 Thursday, December 09, 2004 Friday, December 10, 2004 Saturday, December 11, 2004 Sunday, December 12, 2004 Monday, December 13, 2004 Tuesday, December 14, 2004 Wednesday, December 15, 2004 Thursday, December 16, 2004 Friday, December 17, 2004 Sunday, December 19, 2004 Monday, December 20, 2004 Friday, December 24, 2004 Saturday, December 25, 2004 Sunday, December 26, 2004 Wednesday, December 29, 2004 Thursday, December 30, 2004 Friday, December 31, 2004 Monday, January 03, 2005 Wednesday, January 05, 2005 Thursday, January 06, 2005 Saturday, January 08, 2005 Sunday, January 09, 2005 Tuesday, January 11, 2005 Wednesday, January 12, 2005 Thursday, January 13, 2005 Saturday, January 15, 2005 Wednesday, January 19, 2005 Friday, January 21, 2005 Saturday, January 22, 2005 Sunday, January 23, 2005 Monday, January 24, 2005 Wednesday, January 26, 2005 Thursday, January 27, 2005 Friday, January 28, 2005 Saturday, January 29, 2005 Monday, January 31, 2005 Thursday, February 03, 2005 Friday, February 04, 2005 Saturday, February 05, 2005 Sunday, February 06, 2005 Monday, February 07, 2005 Tuesday, February 08, 2005 Wednesday, February 09, 2005 Thursday, February 10, 2005 Friday, February 11, 2005 Saturday, February 12, 2005 Sunday, February 13, 2005 Tuesday, February 15, 2005 Thursday, February 17, 2005 Saturday, February 19, 2005 Sunday, February 20, 2005 Wednesday, February 23, 2005 Saturday, February 26, 2005 Sunday, February 27, 2005 Monday, February 28, 2005 Wednesday, March 02, 2005 Thursday, March 03, 2005 Sunday, March 06, 2005 Tuesday, March 08, 2005 Wednesday, March 09, 2005 Thursday, March 10, 2005 Friday, March 11, 2005 Saturday, March 12, 2005 Sunday, March 13, 2005 Monday, March 14, 2005 Tuesday, March 15, 2005 Wednesday, March 16, 2005 Thursday, March 17, 2005 Friday, March 18, 2005 Saturday, March 19, 2005 Thursday, March 24, 2005 Friday, March 25, 2005 Saturday, March 26, 2005 Sunday, March 27, 2005 Wednesday, March 30, 2005 Thursday, March 31, 2005 Friday, April 01, 2005 Saturday, April 02, 2005 Sunday, April 03, 2005 Wednesday, April 06, 2005 Thursday, April 07, 2005 Saturday, April 09, 2005 Sunday, April 10, 2005 Monday, April 11, 2005 Thursday, April 14, 2005 Saturday, April 16, 2005 Sunday, April 17, 2005 Monday, April 18, 2005 Wednesday, April 20, 2005 Thursday, April 21, 2005 Friday, April 22, 2005 Saturday, April 23, 2005 Sunday, April 24, 2005 Tuesday, April 26, 2005 Friday, April 29, 2005 Saturday, April 30, 2005 Sunday, May 01, 2005 Monday, May 02, 2005 Tuesday, May 03, 2005 Wednesday, May 04, 2005 Thursday, May 05, 2005 Friday, May 06, 2005 Sunday, May 08, 2005 Wednesday, May 11, 2005 Thursday, May 12, 2005 Friday, May 13, 2005 Sunday, May 15, 2005 Monday, May 16, 2005 Wednesday, May 18, 2005 Thursday, May 19, 2005 Friday, May 20, 2005 Saturday, May 21, 2005 Sunday, May 22, 2005 Monday, May 23, 2005 Tuesday, May 24, 2005 Wednesday, May 25, 2005 Thursday, May 26, 2005 Friday, May 27, 2005 Saturday, May 28, 2005 Sunday, May 29, 2005 Monday, May 30, 2005 Tuesday, May 31, 2005 Wednesday, June 01, 2005 Thursday, June 02, 2005 Friday, June 03, 2005 Saturday, June 04, 2005 Sunday, June 05, 2005 Monday, June 06, 2005 Tuesday, June 07, 2005 Wednesday, June 08, 2005 Thursday, June 09, 2005 Friday, June 10, 2005 Sunday, June 12, 2005 Tuesday, June 14, 2005 Thursday, June 16, 2005 Friday, June 17, 2005 Saturday, June 18, 2005 Sunday, June 19, 2005 Monday, June 20, 2005 Tuesday, June 21, 2005 Thursday, June 23, 2005 Saturday, June 25, 2005 Sunday, June 26, 2005 Tuesday, June 28, 2005 Wednesday, June 29, 2005 Thursday, June 30, 2005 Friday, July 01, 2005 Saturday, July 02, 2005 Monday, July 04, 2005 Wednesday, July 06, 2005 Thursday, July 07, 2005 Saturday, July 09, 2005 Sunday, July 10, 2005 Friday, July 15, 2005 Sunday, July 17, 2005 Tuesday, July 19, 2005 Wednesday, July 20, 2005 Thursday, July 21, 2005 Saturday, July 23, 2005 Sunday, July 24, 2005 Tuesday, August 02, 2005 Thursday, August 04, 2005 Friday, August 05, 2005 Saturday, August 13, 2005 Wednesday, August 24, 2005 Friday, August 26, 2005 Saturday, August 27, 2005 Saturday, September 03, 2005 Wednesday, September 07, 2005 Thursday, September 08, 2005 Saturday, September 24, 2005 Wednesday, September 28, 2005 Wednesday, October 19, 2005 Thursday, October 20, 2005 Friday, October 21, 2005 Sunday, October 23, 2005 Wednesday, November 02, 2005 Monday, November 21, 2005 Wednesday, November 23, 2005 Friday, December 02, 2005 Saturday, December 10, 2005 Saturday, December 17, 2005 Sunday, December 18, 2005 Monday, December 19, 2005 Wednesday, December 21, 2005 Wednesday, January 04, 2006 Friday, January 06, 2006 Monday, January 09, 2006 Monday, January 16, 2006 Tuesday, January 17, 2006 Friday, January 20, 2006 Sunday, January 22, 2006 Saturday, January 28, 2006 Tuesday, January 31, 2006 Wednesday, February 01, 2006 Thursday, February 02, 2006 Wednesday, February 08, 2006 Thursday, February 09, 2006 Friday, February 10, 2006 Saturday, February 11, 2006 Sunday, February 12, 2006 Monday, February 13, 2006 Tuesday, February 14, 2006 Wednesday, February 15, 2006 Thursday, February 16, 2006 Saturday, February 18, 2006 Monday, February 20, 2006 Wednesday, February 22, 2006 Thursday, February 23, 2006 Sunday, March 05, 2006 Tuesday, March 07, 2006 Friday, March 24, 2006 Saturday, March 25, 2006 Wednesday, April 05, 2006 Thursday, April 06, 2006 Friday, April 07, 2006 Saturday, April 08, 2006 Tuesday, April 11, 2006 Monday, April 17, 2006 Tuesday, April 25, 2006 Thursday, April 27, 2006 Tuesday, May 09, 2006 Friday, May 12, 2006 Saturday, May 13, 2006 Sunday, May 14, 2006 Monday, May 15, 2006 Tuesday, May 16, 2006 Thursday, May 18, 2006 Friday, May 26, 2006 Sunday, May 28, 2006 Monday, May 29, 2006 Wednesday, May 31, 2006 Thursday, June 01, 2006 Sunday, June 04, 2006 Monday, June 05, 2006 Friday, June 09, 2006 Saturday, June 10, 2006 Sunday, June 11, 2006 Friday, June 16, 2006 Monday, June 19, 2006 Friday, June 23, 2006 Sunday, June 25, 2006 Tuesday, June 27, 2006 Wednesday, June 28, 2006 Friday, June 30, 2006 Sunday, July 09, 2006 Thursday, July 13, 2006 Friday, July 14, 2006 Saturday, July 15, 2006 Monday, July 17, 2006 Tuesday, July 18, 2006 Wednesday, July 19, 2006 Tuesday, July 25, 2006 Wednesday, July 26, 2006 Friday, July 28, 2006 Sunday, July 30, 2006 Monday, July 31, 2006 Thursday, August 03, 2006 Friday, August 04, 2006 Sunday, August 06, 2006 Monday, August 07, 2006 Wednesday, August 09, 2006 Thursday, August 10, 2006 Sunday, August 13, 2006 Tuesday, August 15, 2006 Thursday, August 17, 2006 Friday, August 18, 2006 Wednesday, September 06, 2006 Friday, September 08, 2006 Monday, September 11, 2006 Wednesday, September 13, 2006 Thursday, September 14, 2006 Friday, September 22, 2006 Saturday, September 23, 2006 Sunday, October 01, 2006 Tuesday, October 03, 2006 Monday, October 30, 2006 Monday, November 06, 2006 Tuesday, November 07, 2006 Sunday, November 12, 2006 Tuesday, November 21, 2006 Wednesday, November 22, 2006 Thursday, November 23, 2006 Friday, December 01, 2006 Monday, December 04, 2006 Tuesday, December 05, 2006 Thursday, December 14, 2006 Wednesday, December 20, 2006 Thursday, December 21, 2006 Friday, December 29, 2006 Wednesday, January 10, 2007 Thursday, January 11, 2007 Saturday, January 13, 2007 Monday, January 15, 2007 Wednesday, January 17, 2007 Saturday, January 20, 2007 Tuesday, January 23, 2007 Tuesday, February 20, 2007 Saturday, February 24, 2007 Sunday, February 25, 2007 Friday, March 23, 2007 Wednesday, April 04, 2007 Tuesday, April 10, 2007 Thursday, April 12, 2007 Friday, April 13, 2007 Thursday, April 19, 2007 Friday, April 20, 2007 Tuesday, April 24, 2007 Tuesday, May 08, 2007 Thursday, May 10, 2007 Friday, May 11, 2007 Monday, May 14, 2007 Tuesday, May 15, 2007 Sunday, May 20, 2007 Monday, May 21, 2007 Tuesday, May 22, 2007 Wednesday, May 23, 2007 Thursday, May 24, 2007 Sunday, May 27, 2007 Wednesday, May 30, 2007 Thursday, May 31, 2007 Friday, June 01, 2007 Monday, June 04, 2007 Wednesday, June 06, 2007 Saturday, June 09, 2007 Sunday, June 10, 2007 Monday, June 11, 2007 Friday, June 15, 2007 Tuesday, June 19, 2007 Tuesday, June 26, 2007 Wednesday, June 27, 2007 Thursday, June 28, 2007 Saturday, June 30, 2007 Monday, July 02, 2007 Tuesday, July 03, 2007 Friday, July 06, 2007 Tuesday, July 10, 2007 Friday, July 13, 2007 Tuesday, July 24, 2007 Saturday, July 28, 2007 Sunday, July 29, 2007 Monday, August 13, 2007 Sunday, August 19, 2007 Saturday, August 25, 2007 Monday, August 27, 2007 Wednesday, August 29, 2007 Friday, August 31, 2007 Friday, September 07, 2007 Wednesday, September 12, 2007 Wednesday, September 19, 2007 Friday, September 21, 2007 Friday, September 28, 2007 Tuesday, October 02, 2007 Thursday, October 11, 2007 Saturday, October 27, 2007 Thursday, November 01, 2007 Saturday, November 03, 2007 Monday, November 05, 2007 Wednesday, November 28, 2007 Tuesday, December 04, 2007 Tuesday, December 11, 2007 Friday, December 14, 2007 Friday, December 21, 2007 Tuesday, December 25, 2007 Saturday, December 29, 2007 Monday, January 07, 2008 Thursday, January 10, 2008 Saturday, January 12, 2008 Sunday, January 13, 2008 Tuesday, January 15, 2008 Friday, January 18, 2008 Saturday, January 19, 2008 Friday, January 25, 2008 Sunday, January 27, 2008 Monday, January 28, 2008 Tuesday, January 29, 2008 Sunday, February 03, 2008 Wednesday, February 06, 2008 Friday, February 08, 2008 Sunday, February 10, 2008 Monday, February 11, 2008 Tuesday, February 12, 2008 Monday, February 25, 2008 Tuesday, February 26, 2008 Monday, March 03, 2008 Tuesday, March 04, 2008 Saturday, March 22, 2008 Saturday, April 19, 2008 Wednesday, April 23, 2008 Saturday, April 26, 2008 Wednesday, April 30, 2008 Monday, May 05, 2008 Tuesday, May 13, 2008 Wednesday, May 14, 2008 Saturday, May 17, 2008 Tuesday, May 20, 2008 Saturday, May 24, 2008 Sunday, May 25, 2008 Thursday, June 12, 2008 Tuesday, June 17, 2008 Saturday, July 05, 2008 Tuesday, July 08, 2008 Monday, August 04, 2008 Thursday, August 28, 2008 Thursday, September 11, 2008 Saturday, September 20, 2008 Monday, September 22, 2008 Tuesday, September 23, 2008 Wednesday, September 24, 2008 Friday, September 26, 2008 Monday, September 29, 2008 Saturday, October 04, 2008 Wednesday, October 08, 2008 Thursday, October 09, 2008 Sunday, October 12, 2008 Wednesday, October 15, 2008 Wednesday, October 22, 2008 Thursday, October 23, 2008 Friday, October 24, 2008 Tuesday, October 28, 2008 Wednesday, October 29, 2008 Monday, November 03, 2008 Tuesday, November 04, 2008 Thursday, November 06, 2008 Saturday, November 08, 2008 Monday, November 10, 2008 Wednesday, November 19, 2008 Thursday, December 18, 2008 Monday, December 22, 2008 Sunday, January 11, 2009 Thursday, January 22, 2009 Monday, January 26, 2009 Thursday, February 19, 2009 Tuesday, February 24, 2009 Friday, February 27, 2009 Monday, March 02, 2009 Thursday, March 05, 2009 Wednesday, March 11, 2009 Thursday, March 12, 2009 Friday, March 13, 2009 Thursday, March 19, 2009 Monday, March 23, 2009 Friday, March 27, 2009 Saturday, March 28, 2009 Sunday, March 29, 2009 Thursday, April 02, 2009 Tuesday, April 07, 2009 Tuesday, April 14, 2009 Tuesday, April 21, 2009 Thursday, April 23, 2009 Saturday, April 25, 2009 Sunday, May 03, 2009 Wednesday, May 06, 2009 Tuesday, May 12, 2009 Wednesday, May 13, 2009 Thursday, May 14, 2009 Sunday, May 17, 2009 Tuesday, May 26, 2009 Wednesday, June 03, 2009 Thursday, June 04, 2009 Tuesday, June 09, 2009 Friday, June 12, 2009 Saturday, June 13, 2009 Sunday, June 14, 2009 Monday, June 22, 2009 Thursday, June 25, 2009 Saturday, July 11, 2009 Tuesday, July 14, 2009 Friday, July 24, 2009 Tuesday, August 18, 2009 Wednesday, August 19, 2009 Friday, August 21, 2009 Monday, August 24, 2009 Thursday, September 03, 2009 Wednesday, September 09, 2009 Thursday, September 10, 2009 Sunday, September 13, 2009 Monday, September 14, 2009 Tuesday, September 15, 2009 Wednesday, September 23, 2009 Friday, September 25, 2009 Sunday, September 27, 2009 Tuesday, September 29, 2009 Monday, November 02, 2009 Tuesday, November 10, 2009 Thursday, November 12, 2009 Tuesday, November 24, 2009 Thursday, February 25, 2010 Thursday, March 04, 2010 Wednesday, March 17, 2010 Tuesday, March 23, 2010 Friday, April 09, 2010 Friday, April 16, 2010 Wednesday, April 21, 2010 Thursday, April 22, 2010 Friday, April 23, 2010 Thursday, April 29, 2010 Sunday, May 02, 2010 Friday, May 07, 2010 Sunday, May 09, 2010 Monday, May 10, 2010 Tuesday, May 11, 2010 Tuesday, June 15, 2010