Copyright Notice
- All original comments are © Copyright 2004 by CodeWarrior. All rights are reserved. All quoted material unless in public domain, are the copyrighted works of the respective copyright holders, and all referenced trademarks are respectively owned by the relevant trademark holder. No attempt nor intention is made by this author to dilute any trademark or infringe any copyrighted material. All materials used on this page not copyrighted by CodeWarrior, are held to be used for non-commercial , personal, fair use purposes. All declaratoy statements not manifestly,contextually or perceptually, intended to be sarcastic, ironic, or parody in nature, are asserted to be true and correct by the author of this blog, as far as could be determined given the information available to the author at the time the post was written. Unauthorized reproduction of material on this page is prohibited, unless such limited reproduction falls under fair use, and such use is authorized if proper attribution of the source of the material, and author is credited in all instances of its usage.
SEARCH THIS SITE USING KEYWORDS
Powered by:

CodeWarriorZ BlueZ
CodeWarriorz Thoughts
Day to day musings of free speech activist CodeWarrior.
CHECK OUT THE WEBSITE OF MY PAL SHMOO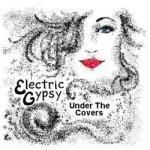 Tuesday, May 24, 2005
Capitol Hill Blue: Police State
Police State
By DAN K. THOMASSON
May 24, 2005, 07:12
Email this article
Printer friendly page
Some really scary things are happening around here these days.
Congress has become a place of great incivility and rancor, which threaten to undermine any hope of legislative remedy to a myriad of problems, from Social Security to soaring health-care costs to immigration to a steadily crumbling manufacturing base once the envy of the world.
But perhaps the most frightening prospect for Americans is an unfettered national police force with the sole discretion to determine who can be investigated as a potential terrorist. That's the impact of little-known proposals to greatly expand the powers of the FBI, permitting its agents to seize business records without a warrant and to track the mail of those in terrorist inquiries without regard to Postal Service concerns.
Because the government can label almost any group or individual a terrorist threat, the potential for abuse by not having to show probable cause is enormous, prompting civil libertarians to correctly speculate about who will guard against the guardians. Up until now the answer was the Constitution as interpreted by the judiciary. But it is clear that sidestepping any such restriction is the real and present danger of the post-9-11 era.
A wise man, the late Sen. John Williams of Delaware, once counseled that any proposed legislation should be regarded in the light of its worst potential consequence, particularly when it came to laws that enhance the investigative and prosecutorial powers of the government at the expense of civil rights. This is most likely to occur in times of national stress, when the Constitution is always vulnerable to assault _ i.e., the internment of Japanese-Americans during World War II. The scenario Williams warned about runs something like this.
You are innocently standing on a street corner waiting to cross when you are approached by a complete stranger who politely, but in a low voice, asks directions to a certain address or area. You, of course, are utterly unaware that the person is under surveillance in a terrorist investigation. You respond in a friendly manner. And although the exchange takes only a few seconds, it is enough to make those following the suspect curious about you. You are identified and a background check reveals that you or your spouse has a relative of Middle Eastern extraction or that you recently traveled to a Middle Eastern country or that you contributed to a charity bazaar sponsored by a church or group under suspicion of passing money through to a terrorist cause.
Suddenly, you are caught in a major inquiry, your personal business records are seized and your mail is tracked. It doesn't take long for your friends and neighbors to learn that you are being investigated, and the result of that is predictable. You and your family are shunned. Your business begins to dwindle and before the nightmare has ended, which can take months, your life is in shambles. The truth never catches up with the fiction and the bureau, which has difficulty in saying the word "sorry," leaves you high and dry, twisting slowly in the wind.
Think it can't happen that way? Well, it does all the time. Ask the lawyer in Oregon whom the FBI misidentified as having taken part in the terrorist bombing of the Spanish railway. Ask any number of persons since Sept. 11, 2001, arrested and detained for months without charges or counsel before they were released.
If that isn't enough to satisfy you about the inadvisability of these proposals, think back to the Cold War days when the most casual acquaintance with a group or person on J. Edgar Hoover's anti-communist watch list could land one in water hot enough to make life miserable for a long time _ maybe even put him or her on one of the infamous blacklists.
If you weren't around in those times, read about them. One thing you will learn quickly is that the sole determination of who or what had communist inclinations belonged to the FBI. Even then, however, Congress was smart enough not to rescind the checks and balances that protect our civil liberties. Federal law-enforcement officers outside the FBI have complained of late about the bureau's penchant for seizing jurisdiction over almost any crime by relating it to terrorism.
Both of these over-reactive proposals are as fearsome as the threat of another al Qaeda attack, for they accomplish the same thing: the intrusion on and disruption of the rights of Americans. Like portions of the Patriot Act, which are rightly being challenged by conservatives as well as liberals, they are medicine worse than the cancer.
Reform Jewish Leader Applauds House Passage of Embryonic Stem Cell Legislation : ArriveNet Press Releases : Politics
Distribution Source : U.S. Newswire
Date : Tuesday - May 24, 2005
To: National Desk, Political and Health reporters
Contact: Alexis Rice or Eric Gold, 202-387-2800, 202-841-2360 (cell), both of the Religious Action Center of Reform Judaism
WASHINGTON, May 24 /U.S. Newswire/ -- Following today's historic passage of the Stem Cell Research Enhancement Act of 2005 (H.R. 810) by the U.S. House of Representatives, Rabbi David Saperstein, director of the Religious Action Center of Reform Judaism, issued the following statement:
"Today's House passage of the Stem Cell Research Enhancement Act of 2005, which will expand the critically small number of stem cell lines available for federally funded research, is true cause for celebration. We commend Rep. Mike Castle (R-DE) and Rep. Diana DeGette (D-CO) for working tirelessly to bring together a bipartisan group of members of Congress to pass legislation that gives hope to as many as 100 million Americans suffering from debilitating and life-threatening diseases and conditions.
"Because stem cell research holds the potential to repair and regenerate human tissues, nerve cells, and skin cells, it holds significant promise toward finding a cure or treatment for conditions including breast and prostate cancer, leukemia, diabetes, Parkinson's disease, Alzheimer's disease, spinal cord injuries and Huntington's chorea. Future stem cell research holds even more promise and the legislation passed today will do much to ensure that the federal government helps, rather than hinders, that process.
"Our Jewish tradition teaches us that preserving life and promoting health are among the most precious of values. Nachmanides, a medieval Torah and Talmud scholar, taught that the practice of healing is not merely a profession, it is a mitzvah, a righteous obligation. House members have fulfilled their obligation, not only to their constituents, but to all those worldwide, today and in future generations, whose length and quality of life will likely one day be enhanced because of embryonic stem cell research.
"We urge the Senate to follow the House of Representatives' lead by passing the Stem Cell Research Enhancement Act. We also call upon the President to reverse his stated intention to veto this legislation and to recognize that the overwhelming majority of Americans support safe, regulated and ethical embryonic stem cell research. Only by expanding the current shortage of stem cell lines available for federally funded research will we provide hope to those in need and fulfill our obligation as faithful Americans to work to heal the sick.
"The Religious Action Center of Reform Judaism is the Washington office of the Union for Reform Judaism, whose more than 900 congregations across North America encompass 1.5 million Reform Jews, and the Central Conference of American Rabbis, whose membership includes more than 1800 Reform rabbis."
==========SNIP=========
amen!
Christopher Reeve Paralysis Foundation Supports Stem Cell Research Enhancement Act
Christopher Reeve Paralysis Foundation Supports Stem Cell Research Enhancement Act
24 May 2005
The Christopher Reeve Paralysis Foundation (CRPF), the non-profit organization founded by the late actor Christopher Reeve and his wife Dana Reeve to fund research for cures and treatments for spinal cord injuries and provide resources for people living with disabilities, strongly supports passage of H.R. 810, the Stem Cell Research Enhancement Act. The House is set to vote on this measure.
"H.R. 810 is an important first step in moving the country toward unfettered scientific research," said Michael Manganiello, senior vice president of Government Relations for the CRPF. "The bill would allow scientists access to stem cell lines derived from donated, unused embryos from in vitro fertilization clinics, vastly expanding the lines available for research."
The current law only gives scientists with Federal support access to stem cell lines derived prior to August 9, 2001.
"The bill enjoys broad bi-partisan support among Americans, with even Republican constituents favoring it by a 55 percent to 40 percent majority," Manganiello noted. "We hope that their elected representatives in Congress and the White House will recognize the will of the people by passing and enacting this legislation into law."
"In addition to the immediate need to give American scientists the opportunity to work in this promising field with Federal support, there is a larger issue," said Kathy Lewis, president and CEO of the CRPF. "Inhibiting basic scientific research of any kind is unacceptable. It steals hope from the millions of Americans that are counting on the promise of scientific breakthroughs."
The CRPF has mobilized its supporters to contact their representatives through letters and telephone calls asking them to support the bill. Mr. Manganiello and other representatives have educated members of Congress and conducted high-level meetings with Congressional leaders and staff members to educate them on the benefits of the legislation.
About CRPF
The Christopher Reeve Paralysis Foundation (CRPF) is committed to funding research that develops treatments and cures for paralysis caused by spinal cord injury and other central nervous system disorders. The Foundation also vigorously works to improve the quality of life for people living with disabilities through its grants program, paralysis resource center, and advocacy efforts. For more information, please call (800) 225-0292 or visit http://www.ChristopherReeve.org.
-----======//////\\\\\\======-------
CHRISTOPHER REEVE WAS THE REAL SUPERMAN.
YOU WERE, ARE, A GREAT MAN CHRISTOPHER. RIP...AND THANK YOU. I AM JUST GLAD YOU CANNOT SEE THE IDIOT IN THE WHITE HOUSE TRYING TO BLOCK THE PROGRESS YOU FOUGHT SO HARD FOR...GOD BLESS CHRISTOPHER REEVE AND HIS FAMILY!
Senate Republicans may bar stem cell bill
Senate Republicans may bar stem cell bill
By STEVE MITCHELL
WASHINGTON, May 24 (UPI) -- Legislation to ease federal stem-cell restrictions looks likely to pass in the House, but a similar bill in the Senate -- which also appears to have enough votes to pass -- could become stymied by Republican leadership who may not allow it to come to a vote, congressional sources told United Press International.
Related Headlines
Bush puts human face on stem cell debate (May 24, 2005) -- President Bush continued his fight against embryonic stem cell research Tuesday by appearing in the White House with children born from adopted ... > full story
Bush firm on stem cell funding rules (May 23, 2005) -- President Bush will not budge in opposing broader embryonic stem cell research using federal funds, the White House said Monday. Although Bush ... > full story
Bush threatens veto of stem cells bill (May 20, 2005) -- President Bush said Friday he would veto any legislation that loosens restrictions on federal funding for embryonic stem cell research. The threat, ... > full story
White House questions stem cell proposal (May 19, 2005) -- The White House indicated opposition Thursday to proposed legislation that would use federal funds to broaden stem cell research. Proponents of stem ... > full story
Scientists clone cells from human patients (May 19, 2005) -- Korean scientists have used cloning techniques to generate for the first time human embryonic stem cell lines that are an identical genetic match to ... > full story
"We're positive that we have a majority in the Senate" that favors the bill, Adam Elggren, a spokesman for Sen. Orrin Hatch, R-Utah, a co-sponsor of the legislation, told UPI. "Senator Hatch is confident we've got close to 60, if not 60 already."
Hatch's bill, the Stem Cell Research Enhancement Act of 2005, has 32 co-sponsors, but a Senate aide, who requested anonymity, told UPI the Republican leadership "is not eager to move on this," so legislation supporters will have to overcome that opposition to get the measure through.
This might involve attaching the stem-cell legislation to a popular bill that has broad support or finding a way to work with Senate Majority Leader Bill Frist, R-Tenn., to allow it to come to a vote on its own.
The House and Senate bills would allow federal funding to be used for research involving surplus embryos from fertilization clinics that otherwise would be discarded.
President George W. Bush said he will veto the legislation if it passes through both chambers.
Asked if Frist would block the bill from coming to a vote, his spokesman Nick Smith said, "No decisions have been made when this bill would come to the floor."
Sen. Sam Brownback, R-Kan., a longtime opponent of embryonic stem-cell research, has said he would filibuster to prevent the legislation from passing the Senate.
Brownback's office did not return a call from UPI.
Brownback has introduced legislation -- the Human Cloning Prohibition Act -- that would ban all forms of cloning, including therapeutic cloning, a technique closely aligned with stem cell research that allows for a patient's own cells to be cloned to generate tissues that are a genetic match to the individual.
Embryonic stem cells can give rise to all the cell types in body and scientists think the research has the potential to yield insights and treatments for various diseases. The research is controversial, however, because it requires the destruction of a human embryo.
--------======//////\\\\\========-------
IF YOU'RE AN ASSHOLE AND YOU KNOW IT...INDICATE IT BY VOTING AGAINST THE BILL...AND I HOPE YOUR CONSTITUENTS HAVE THE GOOD, GOD GIVEN SENSE TO VOTE YOUR SORRY ASSES OUT OF OFFICE!
VOA News - US Lawmakers Hand President Bush Defeat on Stem Cell Research
US Lawmakers Hand President Bush Defeat on Stem Cell Research
By Dan Robinson
Washington
24 May 2005
In a challenge to President Bush, the House of Representatives has approved legislation by a vote 238 to 194 to expand federal government funding for research using embryonic stem cells. House action came just days after a new advance in stem cell research in South Korea, which many lawmakers say underscores the need to intensify stem cell research in the United States.
Stem cell research is among the most difficult issues debated by Congress, triggering strong emotions on both sides of the political aisle.
Proponents of expanding federally funded research involving additional human stem cell lines say lowering barriers to wider studies would help find cures to such diseases as Alzheimer's, Parkinson's, cancer, and others.
Opponents frame arguments along moral lines, saying those seeking government money to use embryonic stem cells for research are asking millions of taxpayers to support something they find morally objectionable. They also say research on the promise of embryonic cells has been exaggerated.
Of two bills at issue in Tuesday's debate, one would allow researchers access to more stem cell lines by using surplus embryos from In-Vitro Fertilization clinics used with permission of donors.
Delaware Republican Michael Castle spoke in favor of his legislation, which, if approved by Congress, would lift President Bush's ban on new federally funded research requiring the destruction of human embryos. "This is not the time to allow bad science, or ideology to get in the way of doing what is right for the people of this country and of the world. There are 110-million people in the United States of America who potentially could be helped by embryonic stem cell research," he said.
Mr. Castle had support from many moderate House Republicans, reflecting the split in the majority party and differences with President Bush over the issue.
Indiana's Mike Pence reiterates his strong opposition to using government money to expand research. "I believe it is morally wrong to destroy human embryos for the purposes of research, but I believe it is doubly morally wrong to force millions of pro-life Americans to see their tax dollars used to support research that they find morally offensive," he said.
Supporters of the legislation, such as Democrat Jim Cooper, pointed to the recent advance reported by South Korean researchers, saying the United States is falling behind. "This research needs to be conducted, it needs to be conducted with federal support, it needs to be conducted here in America. There was a breakthrough just last week in South Korea. Are we going to send our loved ones overseas in order to get this life-saving research. We need to do it here," he said.
President Bush directed in 2001 that government-supported stem cell research should be limited to 78 stem cell lines, a restriction many lawmakers believe should be maintained.
Speaking hours before the House vote Tuesday, Mr. Bush said lawmakers would be crossing an ethical line if they approved the main stem cell bill. "Today, the House of Representatives is considering a bill that violates the clear standard I set four years ago. This bill would take us across a critical ethical line by creating new incentives for the ongoing destruction of emerging human life. Crossing this line would be a great mistake," he said.
President Bush has threatened to veto any bill that challenges his 2001 ban on expanded research using embryonic stem cells.
Democratic Congresswoman Carolyn Maloney says Mr. Bush is holding back progress. "The president wants to create a culture of life. Stem cell research offers scientists the opportunity to extend life, and the quality of life for current and future generations of Americans," he said.
The Castle legislation needed significantly more votes than the 218 minimum it needed for passage to overcome a veto. But a similar version to be considered in the Senate has bipartisan support, although at least one conservative senator has vowed to fiercely oppose the measure.
Another bill approved Tuesday, sponsored by New Jersey Republican Chris Smith, did not challenge the president's position, but aims to expand research involving human adult stem cells and those from umbilical cords.
"We are on the threshold of systematically turning medical waste, umbilical cords and placentas, into medical miracles for huge numbers of very sick and terminally ill patients who suffer from such maladies as leukemia and sickle cell anemia," he said.
That bill would establish a nationwide database and stem cell transplantation system, which along with a parallel one for bone marrow would make it easier for physicians and patients to obtain information and matches.
------------==============///\\\========-----------
TAKE THAT...PRESIDENT QUEEG, PRESIDENT ASSHOLE,
PRESIDENT EVIL, KING GEORGE THE COWARDLY...
"F OFF!"
:)
DEFINITION OF EMBRYO
Embryo definition
Embryo definition
In the news, we keep hearing this term "embryo". I have always been a great supporter of using proper terminology, appropriate to the area of study in which we were using the term (i.e. legal definitions when we are talking about law, medical definitions when we are talking about medicine).

So, when you hear the term "embryo"...do you KNOW what that means?

Here's a definition from
http://www.biochem.northwestern.edu/holmgren/Glossary/Definitions/Def-E/embryo.html .
" "General: an organism in early stages of development, before hatching from an egg.

Human: A fertilized egg that has begun cell division, often called a pre-embryo (for pre-implantation embryo). An embryo is now defined as a later stage, i.e. at the completion of" the pre-embryonic stage, which is considered to end at about day 14. The term, embryo, is used to describe the early stages of fetal growth, from conception to the eighth week of pregnancy. "

So, under this definition, it is the product of conception AFTER day 14, or two weeks. It is the early stage of gestation, from conception to the eigth week...or about two months. But, is there a better term we can use?

A better word for the intrauterine entity from fertilization to birth, is "conceptus".
http://www.thefreedictionary.com/conceptus
"con·cep·tus (kn-spts)
n.
The product of conception at any point between fertilization and birth. It includes the embryo or the fetus as well as the extraembryonic membranes."

There indeed may well be individuals who oppose destruction of human life, however; I happen to think that most are just partisan idiots who are entralled in the pseudo-Christian theocratic agenda of imposing a fundamentalist mentality on the population in general, by implementing bizarre, fundamentalist, Neo-Con beliefs on the body politic by fiat.

IDIOTS!

Archives
Monday, May 03, 2004 Tuesday, May 04, 2004 Sunday, May 09, 2004 Tuesday, May 11, 2004 Wednesday, May 12, 2004 Friday, May 14, 2004 Saturday, May 15, 2004 Sunday, May 16, 2004 Monday, May 17, 2004 Tuesday, May 18, 2004 Wednesday, May 19, 2004 Thursday, May 20, 2004 Friday, May 21, 2004 Monday, May 24, 2004 Tuesday, May 25, 2004 Wednesday, May 26, 2004 Thursday, May 27, 2004 Friday, May 28, 2004 Saturday, May 29, 2004 Sunday, May 30, 2004 Tuesday, June 01, 2004 Wednesday, June 02, 2004 Thursday, June 03, 2004 Friday, June 04, 2004 Saturday, June 05, 2004 Sunday, June 06, 2004 Monday, June 07, 2004 Tuesday, June 08, 2004 Wednesday, June 09, 2004 Thursday, June 10, 2004 Friday, June 11, 2004 Sunday, June 13, 2004 Monday, June 14, 2004 Wednesday, June 16, 2004 Thursday, June 17, 2004 Friday, June 18, 2004 Sunday, June 20, 2004 Monday, June 21, 2004 Tuesday, June 22, 2004 Wednesday, June 23, 2004 Thursday, June 24, 2004 Friday, June 25, 2004 Saturday, June 26, 2004 Sunday, June 27, 2004 Tuesday, June 29, 2004 Wednesday, June 30, 2004 Thursday, July 01, 2004 Friday, July 02, 2004 Saturday, July 03, 2004 Sunday, July 04, 2004 Monday, July 05, 2004 Tuesday, July 06, 2004 Wednesday, July 07, 2004 Thursday, July 08, 2004 Friday, July 09, 2004 Saturday, July 10, 2004 Sunday, July 11, 2004 Monday, July 12, 2004 Tuesday, July 13, 2004 Wednesday, July 14, 2004 Thursday, July 15, 2004 Friday, July 16, 2004 Saturday, July 17, 2004 Sunday, July 18, 2004 Monday, July 19, 2004 Tuesday, July 20, 2004 Wednesday, July 21, 2004 Friday, July 23, 2004 Friday, July 30, 2004 Monday, August 02, 2004 Tuesday, August 03, 2004 Wednesday, August 04, 2004 Thursday, August 05, 2004 Friday, August 06, 2004 Saturday, August 07, 2004 Sunday, August 08, 2004 Tuesday, August 10, 2004 Wednesday, August 11, 2004 Thursday, August 12, 2004 Friday, August 13, 2004 Saturday, August 14, 2004 Sunday, August 15, 2004 Monday, August 16, 2004 Tuesday, August 17, 2004 Friday, August 20, 2004 Saturday, August 21, 2004 Tuesday, August 24, 2004 Wednesday, August 25, 2004 Thursday, August 26, 2004 Friday, August 27, 2004 Sunday, August 29, 2004 Monday, August 30, 2004 Wednesday, September 01, 2004 Thursday, September 02, 2004 Friday, September 03, 2004 Saturday, September 04, 2004 Sunday, September 05, 2004 Monday, September 06, 2004 Tuesday, September 07, 2004 Wednesday, September 08, 2004 Thursday, September 09, 2004 Friday, September 10, 2004 Saturday, September 11, 2004 Sunday, September 12, 2004 Monday, September 13, 2004 Tuesday, September 14, 2004 Wednesday, September 15, 2004 Friday, September 17, 2004 Saturday, September 18, 2004 Sunday, September 19, 2004 Tuesday, September 21, 2004 Wednesday, September 22, 2004 Thursday, September 23, 2004 Friday, September 24, 2004 Saturday, September 25, 2004 Monday, September 27, 2004 Tuesday, September 28, 2004 Wednesday, September 29, 2004 Thursday, September 30, 2004 Friday, October 01, 2004 Saturday, October 02, 2004 Sunday, October 03, 2004 Monday, October 04, 2004 Tuesday, October 05, 2004 Wednesday, October 06, 2004 Thursday, October 07, 2004 Friday, October 08, 2004 Saturday, October 09, 2004 Sunday, October 10, 2004 Tuesday, October 12, 2004 Wednesday, October 13, 2004 Thursday, October 14, 2004 Friday, October 15, 2004 Saturday, October 16, 2004 Sunday, October 17, 2004 Monday, October 18, 2004 Tuesday, October 19, 2004 Wednesday, October 20, 2004 Thursday, October 21, 2004 Friday, October 22, 2004 Saturday, October 23, 2004 Sunday, October 24, 2004 Monday, October 25, 2004 Tuesday, October 26, 2004 Wednesday, October 27, 2004 Thursday, October 28, 2004 Friday, October 29, 2004 Saturday, October 30, 2004 Sunday, October 31, 2004 Monday, November 01, 2004 Tuesday, November 02, 2004 Wednesday, November 03, 2004 Thursday, November 04, 2004 Friday, November 05, 2004 Saturday, November 06, 2004 Sunday, November 07, 2004 Monday, November 08, 2004 Tuesday, November 09, 2004 Wednesday, November 10, 2004 Thursday, November 11, 2004 Friday, November 12, 2004 Saturday, November 13, 2004 Sunday, November 14, 2004 Monday, November 15, 2004 Tuesday, November 16, 2004 Wednesday, November 17, 2004 Thursday, November 18, 2004 Friday, November 19, 2004 Saturday, November 20, 2004 Sunday, November 21, 2004 Monday, November 22, 2004 Thursday, November 25, 2004 Friday, November 26, 2004 Saturday, November 27, 2004 Sunday, November 28, 2004 Tuesday, November 30, 2004 Wednesday, December 01, 2004 Thursday, December 02, 2004 Friday, December 03, 2004 Saturday, December 04, 2004 Tuesday, December 07, 2004 Wednesday, December 08, 2004 Thursday, December 09, 2004 Friday, December 10, 2004 Saturday, December 11, 2004 Sunday, December 12, 2004 Monday, December 13, 2004 Tuesday, December 14, 2004 Wednesday, December 15, 2004 Thursday, December 16, 2004 Friday, December 17, 2004 Sunday, December 19, 2004 Monday, December 20, 2004 Friday, December 24, 2004 Saturday, December 25, 2004 Sunday, December 26, 2004 Wednesday, December 29, 2004 Thursday, December 30, 2004 Friday, December 31, 2004 Monday, January 03, 2005 Wednesday, January 05, 2005 Thursday, January 06, 2005 Saturday, January 08, 2005 Sunday, January 09, 2005 Tuesday, January 11, 2005 Wednesday, January 12, 2005 Thursday, January 13, 2005 Saturday, January 15, 2005 Wednesday, January 19, 2005 Friday, January 21, 2005 Saturday, January 22, 2005 Sunday, January 23, 2005 Monday, January 24, 2005 Wednesday, January 26, 2005 Thursday, January 27, 2005 Friday, January 28, 2005 Saturday, January 29, 2005 Monday, January 31, 2005 Thursday, February 03, 2005 Friday, February 04, 2005 Saturday, February 05, 2005 Sunday, February 06, 2005 Monday, February 07, 2005 Tuesday, February 08, 2005 Wednesday, February 09, 2005 Thursday, February 10, 2005 Friday, February 11, 2005 Saturday, February 12, 2005 Sunday, February 13, 2005 Tuesday, February 15, 2005 Thursday, February 17, 2005 Saturday, February 19, 2005 Sunday, February 20, 2005 Wednesday, February 23, 2005 Saturday, February 26, 2005 Sunday, February 27, 2005 Monday, February 28, 2005 Wednesday, March 02, 2005 Thursday, March 03, 2005 Sunday, March 06, 2005 Tuesday, March 08, 2005 Wednesday, March 09, 2005 Thursday, March 10, 2005 Friday, March 11, 2005 Saturday, March 12, 2005 Sunday, March 13, 2005 Monday, March 14, 2005 Tuesday, March 15, 2005 Wednesday, March 16, 2005 Thursday, March 17, 2005 Friday, March 18, 2005 Saturday, March 19, 2005 Thursday, March 24, 2005 Friday, March 25, 2005 Saturday, March 26, 2005 Sunday, March 27, 2005 Wednesday, March 30, 2005 Thursday, March 31, 2005 Friday, April 01, 2005 Saturday, April 02, 2005 Sunday, April 03, 2005 Wednesday, April 06, 2005 Thursday, April 07, 2005 Saturday, April 09, 2005 Sunday, April 10, 2005 Monday, April 11, 2005 Thursday, April 14, 2005 Saturday, April 16, 2005 Sunday, April 17, 2005 Monday, April 18, 2005 Wednesday, April 20, 2005 Thursday, April 21, 2005 Friday, April 22, 2005 Saturday, April 23, 2005 Sunday, April 24, 2005 Tuesday, April 26, 2005 Friday, April 29, 2005 Saturday, April 30, 2005 Sunday, May 01, 2005 Monday, May 02, 2005 Tuesday, May 03, 2005 Wednesday, May 04, 2005 Thursday, May 05, 2005 Friday, May 06, 2005 Sunday, May 08, 2005 Wednesday, May 11, 2005 Thursday, May 12, 2005 Friday, May 13, 2005 Sunday, May 15, 2005 Monday, May 16, 2005 Wednesday, May 18, 2005 Thursday, May 19, 2005 Friday, May 20, 2005 Saturday, May 21, 2005 Sunday, May 22, 2005 Monday, May 23, 2005 Tuesday, May 24, 2005 Wednesday, May 25, 2005 Thursday, May 26, 2005 Friday, May 27, 2005 Saturday, May 28, 2005 Sunday, May 29, 2005 Monday, May 30, 2005 Tuesday, May 31, 2005 Wednesday, June 01, 2005 Thursday, June 02, 2005 Friday, June 03, 2005 Saturday, June 04, 2005 Sunday, June 05, 2005 Monday, June 06, 2005 Tuesday, June 07, 2005 Wednesday, June 08, 2005 Thursday, June 09, 2005 Friday, June 10, 2005 Sunday, June 12, 2005 Tuesday, June 14, 2005 Thursday, June 16, 2005 Friday, June 17, 2005 Saturday, June 18, 2005 Sunday, June 19, 2005 Monday, June 20, 2005 Tuesday, June 21, 2005 Thursday, June 23, 2005 Saturday, June 25, 2005 Sunday, June 26, 2005 Tuesday, June 28, 2005 Wednesday, June 29, 2005 Thursday, June 30, 2005 Friday, July 01, 2005 Saturday, July 02, 2005 Monday, July 04, 2005 Wednesday, July 06, 2005 Thursday, July 07, 2005 Saturday, July 09, 2005 Sunday, July 10, 2005 Friday, July 15, 2005 Sunday, July 17, 2005 Tuesday, July 19, 2005 Wednesday, July 20, 2005 Thursday, July 21, 2005 Saturday, July 23, 2005 Sunday, July 24, 2005 Tuesday, August 02, 2005 Thursday, August 04, 2005 Friday, August 05, 2005 Saturday, August 13, 2005 Wednesday, August 24, 2005 Friday, August 26, 2005 Saturday, August 27, 2005 Saturday, September 03, 2005 Wednesday, September 07, 2005 Thursday, September 08, 2005 Saturday, September 24, 2005 Wednesday, September 28, 2005 Wednesday, October 19, 2005 Thursday, October 20, 2005 Friday, October 21, 2005 Sunday, October 23, 2005 Wednesday, November 02, 2005 Monday, November 21, 2005 Wednesday, November 23, 2005 Friday, December 02, 2005 Saturday, December 10, 2005 Saturday, December 17, 2005 Sunday, December 18, 2005 Monday, December 19, 2005 Wednesday, December 21, 2005 Wednesday, January 04, 2006 Friday, January 06, 2006 Monday, January 09, 2006 Monday, January 16, 2006 Tuesday, January 17, 2006 Friday, January 20, 2006 Sunday, January 22, 2006 Saturday, January 28, 2006 Tuesday, January 31, 2006 Wednesday, February 01, 2006 Thursday, February 02, 2006 Wednesday, February 08, 2006 Thursday, February 09, 2006 Friday, February 10, 2006 Saturday, February 11, 2006 Sunday, February 12, 2006 Monday, February 13, 2006 Tuesday, February 14, 2006 Wednesday, February 15, 2006 Thursday, February 16, 2006 Saturday, February 18, 2006 Monday, February 20, 2006 Wednesday, February 22, 2006 Thursday, February 23, 2006 Sunday, March 05, 2006 Tuesday, March 07, 2006 Friday, March 24, 2006 Saturday, March 25, 2006 Wednesday, April 05, 2006 Thursday, April 06, 2006 Friday, April 07, 2006 Saturday, April 08, 2006 Tuesday, April 11, 2006 Monday, April 17, 2006 Tuesday, April 25, 2006 Thursday, April 27, 2006 Tuesday, May 09, 2006 Friday, May 12, 2006 Saturday, May 13, 2006 Sunday, May 14, 2006 Monday, May 15, 2006 Tuesday, May 16, 2006 Thursday, May 18, 2006 Friday, May 26, 2006 Sunday, May 28, 2006 Monday, May 29, 2006 Wednesday, May 31, 2006 Thursday, June 01, 2006 Sunday, June 04, 2006 Monday, June 05, 2006 Friday, June 09, 2006 Saturday, June 10, 2006 Sunday, June 11, 2006 Friday, June 16, 2006 Monday, June 19, 2006 Friday, June 23, 2006 Sunday, June 25, 2006 Tuesday, June 27, 2006 Wednesday, June 28, 2006 Friday, June 30, 2006 Sunday, July 09, 2006 Thursday, July 13, 2006 Friday, July 14, 2006 Saturday, July 15, 2006 Monday, July 17, 2006 Tuesday, July 18, 2006 Wednesday, July 19, 2006 Tuesday, July 25, 2006 Wednesday, July 26, 2006 Friday, July 28, 2006 Sunday, July 30, 2006 Monday, July 31, 2006 Thursday, August 03, 2006 Friday, August 04, 2006 Sunday, August 06, 2006 Monday, August 07, 2006 Wednesday, August 09, 2006 Thursday, August 10, 2006 Sunday, August 13, 2006 Tuesday, August 15, 2006 Thursday, August 17, 2006 Friday, August 18, 2006 Wednesday, September 06, 2006 Friday, September 08, 2006 Monday, September 11, 2006 Wednesday, September 13, 2006 Thursday, September 14, 2006 Friday, September 22, 2006 Saturday, September 23, 2006 Sunday, October 01, 2006 Tuesday, October 03, 2006 Monday, October 30, 2006 Monday, November 06, 2006 Tuesday, November 07, 2006 Sunday, November 12, 2006 Tuesday, November 21, 2006 Wednesday, November 22, 2006 Thursday, November 23, 2006 Friday, December 01, 2006 Monday, December 04, 2006 Tuesday, December 05, 2006 Thursday, December 14, 2006 Wednesday, December 20, 2006 Thursday, December 21, 2006 Friday, December 29, 2006 Wednesday, January 10, 2007 Thursday, January 11, 2007 Saturday, January 13, 2007 Monday, January 15, 2007 Wednesday, January 17, 2007 Saturday, January 20, 2007 Tuesday, January 23, 2007 Tuesday, February 20, 2007 Saturday, February 24, 2007 Sunday, February 25, 2007 Friday, March 23, 2007 Wednesday, April 04, 2007 Tuesday, April 10, 2007 Thursday, April 12, 2007 Friday, April 13, 2007 Thursday, April 19, 2007 Friday, April 20, 2007 Tuesday, April 24, 2007 Tuesday, May 08, 2007 Thursday, May 10, 2007 Friday, May 11, 2007 Monday, May 14, 2007 Tuesday, May 15, 2007 Sunday, May 20, 2007 Monday, May 21, 2007 Tuesday, May 22, 2007 Wednesday, May 23, 2007 Thursday, May 24, 2007 Sunday, May 27, 2007 Wednesday, May 30, 2007 Thursday, May 31, 2007 Friday, June 01, 2007 Monday, June 04, 2007 Wednesday, June 06, 2007 Saturday, June 09, 2007 Sunday, June 10, 2007 Monday, June 11, 2007 Friday, June 15, 2007 Tuesday, June 19, 2007 Tuesday, June 26, 2007 Wednesday, June 27, 2007 Thursday, June 28, 2007 Saturday, June 30, 2007 Monday, July 02, 2007 Tuesday, July 03, 2007 Friday, July 06, 2007 Tuesday, July 10, 2007 Friday, July 13, 2007 Tuesday, July 24, 2007 Saturday, July 28, 2007 Sunday, July 29, 2007 Monday, August 13, 2007 Sunday, August 19, 2007 Saturday, August 25, 2007 Monday, August 27, 2007 Wednesday, August 29, 2007 Friday, August 31, 2007 Friday, September 07, 2007 Wednesday, September 12, 2007 Wednesday, September 19, 2007 Friday, September 21, 2007 Friday, September 28, 2007 Tuesday, October 02, 2007 Thursday, October 11, 2007 Saturday, October 27, 2007 Thursday, November 01, 2007 Saturday, November 03, 2007 Monday, November 05, 2007 Wednesday, November 28, 2007 Tuesday, December 04, 2007 Tuesday, December 11, 2007 Friday, December 14, 2007 Friday, December 21, 2007 Tuesday, December 25, 2007 Saturday, December 29, 2007 Monday, January 07, 2008 Thursday, January 10, 2008 Saturday, January 12, 2008 Sunday, January 13, 2008 Tuesday, January 15, 2008 Friday, January 18, 2008 Saturday, January 19, 2008 Friday, January 25, 2008 Sunday, January 27, 2008 Monday, January 28, 2008 Tuesday, January 29, 2008 Sunday, February 03, 2008 Wednesday, February 06, 2008 Friday, February 08, 2008 Sunday, February 10, 2008 Monday, February 11, 2008 Tuesday, February 12, 2008 Monday, February 25, 2008 Tuesday, February 26, 2008 Monday, March 03, 2008 Tuesday, March 04, 2008 Saturday, March 22, 2008 Saturday, April 19, 2008 Wednesday, April 23, 2008 Saturday, April 26, 2008 Wednesday, April 30, 2008 Monday, May 05, 2008 Tuesday, May 13, 2008 Wednesday, May 14, 2008 Saturday, May 17, 2008 Tuesday, May 20, 2008 Saturday, May 24, 2008 Sunday, May 25, 2008 Thursday, June 12, 2008 Tuesday, June 17, 2008 Saturday, July 05, 2008 Tuesday, July 08, 2008 Monday, August 04, 2008 Thursday, August 28, 2008 Thursday, September 11, 2008 Saturday, September 20, 2008 Monday, September 22, 2008 Tuesday, September 23, 2008 Wednesday, September 24, 2008 Friday, September 26, 2008 Monday, September 29, 2008 Saturday, October 04, 2008 Wednesday, October 08, 2008 Thursday, October 09, 2008 Sunday, October 12, 2008 Wednesday, October 15, 2008 Wednesday, October 22, 2008 Thursday, October 23, 2008 Friday, October 24, 2008 Tuesday, October 28, 2008 Wednesday, October 29, 2008 Monday, November 03, 2008 Tuesday, November 04, 2008 Thursday, November 06, 2008 Saturday, November 08, 2008 Monday, November 10, 2008 Wednesday, November 19, 2008 Thursday, December 18, 2008 Monday, December 22, 2008 Sunday, January 11, 2009 Thursday, January 22, 2009 Monday, January 26, 2009 Thursday, February 19, 2009 Tuesday, February 24, 2009 Friday, February 27, 2009 Monday, March 02, 2009 Thursday, March 05, 2009 Wednesday, March 11, 2009 Thursday, March 12, 2009 Friday, March 13, 2009 Thursday, March 19, 2009 Monday, March 23, 2009 Friday, March 27, 2009 Saturday, March 28, 2009 Sunday, March 29, 2009 Thursday, April 02, 2009 Tuesday, April 07, 2009 Tuesday, April 14, 2009 Tuesday, April 21, 2009 Thursday, April 23, 2009 Saturday, April 25, 2009 Sunday, May 03, 2009 Wednesday, May 06, 2009 Tuesday, May 12, 2009 Wednesday, May 13, 2009 Thursday, May 14, 2009 Sunday, May 17, 2009 Tuesday, May 26, 2009 Wednesday, June 03, 2009 Thursday, June 04, 2009 Tuesday, June 09, 2009 Friday, June 12, 2009 Saturday, June 13, 2009 Sunday, June 14, 2009 Monday, June 22, 2009 Thursday, June 25, 2009 Saturday, July 11, 2009 Tuesday, July 14, 2009 Friday, July 24, 2009 Tuesday, August 18, 2009 Wednesday, August 19, 2009 Friday, August 21, 2009 Monday, August 24, 2009 Thursday, September 03, 2009 Wednesday, September 09, 2009 Thursday, September 10, 2009 Sunday, September 13, 2009 Monday, September 14, 2009 Tuesday, September 15, 2009 Wednesday, September 23, 2009 Friday, September 25, 2009 Sunday, September 27, 2009 Tuesday, September 29, 2009 Monday, November 02, 2009 Tuesday, November 10, 2009 Thursday, November 12, 2009 Tuesday, November 24, 2009 Thursday, February 25, 2010 Thursday, March 04, 2010 Wednesday, March 17, 2010 Tuesday, March 23, 2010 Friday, April 09, 2010 Friday, April 16, 2010 Wednesday, April 21, 2010 Thursday, April 22, 2010 Friday, April 23, 2010 Thursday, April 29, 2010 Sunday, May 02, 2010 Friday, May 07, 2010 Sunday, May 09, 2010 Monday, May 10, 2010 Tuesday, May 11, 2010 Tuesday, June 15, 2010