Copyright Notice
- All original comments are © Copyright 2004 by CodeWarrior. All rights are reserved. All quoted material unless in public domain, are the copyrighted works of the respective copyright holders, and all referenced trademarks are respectively owned by the relevant trademark holder. No attempt nor intention is made by this author to dilute any trademark or infringe any copyrighted material. All materials used on this page not copyrighted by CodeWarrior, are held to be used for non-commercial , personal, fair use purposes. All declaratoy statements not manifestly,contextually or perceptually, intended to be sarcastic, ironic, or parody in nature, are asserted to be true and correct by the author of this blog, as far as could be determined given the information available to the author at the time the post was written. Unauthorized reproduction of material on this page is prohibited, unless such limited reproduction falls under fair use, and such use is authorized if proper attribution of the source of the material, and author is credited in all instances of its usage.
SEARCH THIS SITE USING KEYWORDS
Powered by:

CodeWarriorZ BlueZ
CodeWarriorz Thoughts
Day to day musings of free speech activist CodeWarrior.
CHECK OUT THE WEBSITE OF MY PAL SHMOO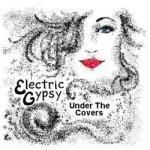 Sunday, June 05, 2005
CNN.com - Rights group leader says U.S. has secret jails - Jun 5, 2005
WASHINGTON (CNN) -- The chief of Amnesty International USA alleged Sunday that the Guantanamo Bay detention camp is part of a worldwide network of U.S. jails, some of them secret, where prisoners are mistreated and even killed.
William Schulz, executive director of Amnesty's Washington-based branch, speaking on "Fox News Sunday," defended the human rights group's recent criticism of U.S. treatment of detainees at the naval base in Guantanamo Bay, Cuba.
"The U.S. is maintaining an archipelago of prisons around the world, many of them secret prisons, into which people are being literally disappeared, held in indefinite, incommunicado detention without access to lawyers or a judicial system or to their families," Schulz said.
"And in some cases, at least, we know they are being mistreated, abused, tortured and even killed."
Schulz's comments were the latest in a volley of incriminations and denials between Amnesty and the White House.
London, England-based Amnesty International's report, released May 25, cited "growing evidence of U.S. war crimes" and labeled the U.S. detention facility at Guantanamo Bay as "the gulag of our times." (Full story)
U.S. officials responded with outrage. Defense Secretary Donald Rumsfeld rebuffed such a comparison, saying a gulag was where the Soviets "kept millions in forced labor concentration camps." (Full story)
President Bush said the comparison was "absurd" and Vice President Dick Cheney said he was offended by Amnesty's assertions. (Full story)
Schulz also answered questions about previous remarks in which he labeled Rumsfeld and Attorney General Alberto Gonzales as "alleged high-level architects of torture."
"Any nation that is party to the Geneva Conventions ... is obligated under international law to investigate those who are alleged to be involved with the formulation of a policy of torture or with its carrying out," Schulz said.
He went on: "The United States should be the one that should investigate those who are alleged at least to be architects of torture, not just the foot solders who may have inflicted the torture directly, but those who authorized it or encouraged it or provided rationales for it."
Senators weigh in
A high-ranking Republican senator said Sunday that hearings on abuse allegations at Guantanamo Bay might be appropriate, and a top Democratic senator suggested closing down the prison.
"Look, it's very difficult to run a perfect prison," Majority Whip Mitch McConnell of Kentucky said on CNN's "Late Edition."
"But we have an open country. We have hearings on a whole lot of different subjects. We might well have hearings on this."
Sen. Joseph Biden of Delaware, the ranking Democrat on the Senate Foreign Relations Committee, said he thinks the Guantanamo Bay prison imperils the nation and should cease operating.
"This has become the greatest propaganda tool that exists for recruiting of terrorists around the world, and it is unnecessary to be in that position," Biden said on ABC's "This Week."
He called for an independent commission to review operations at Guantanamo and other U.S. military-run prisons and make recommendations to Congress.
"But the end result is, I think we should end up shutting it down," Biden said.
McConnell, the Senate's No. 2 Republican, objected to some of the language used by critics of the prison -- particularly Amnesty's gulag comparison.
"There is no country in the world that has stood for human rights more than the United States," McConnell said.
"Does that mean that a given soldier in a given situation may have made mistakes? I think some were made at Abu Ghraib, maybe some were made in Guantanamo. Our people are not perfect."
Other human rights groups have criticized activities at Guantanamo Bay, a station the United States has leased from Cuba since 1903.
In a 2004 report, the Red Cross called the psychological and physical coercion used at Guantanamo Bay "tantamount to torture."
Human Rights Watch said U.S. interrogators had inflicted religious humiliation on Muslim detainees, a violation of the Geneva Conventions.
The U.S. military issued a report Friday that detailed four incidents where camp personnel mishandled the Quran at Guantanamo Bay, which holds about 540 detainees. (Full story)
The report concluded that inmates -- not U.S. military personnel as previous reports claimed -- tried to flush the book down a toilet. The report was issued by Brig. Gen. Jay Hood, commander of the detention center.
The incidents included guards kicking a detainee's Quran; a guard stepping on a detainee's Quran; a guard's urine going through an air vent and splashing a detainee and his holy book; and a guard water balloon fight causing two detainees' Qurans to get wet.
In a fifth confirmed incident, it could not be determined whether a guard or a detainee wrote a two-word obscenity in a detainee's Quran.
White House press secretary Scott McClellan insisted Saturday the incidents were "isolated" and did not reflect the behavior of the majority of soldiers.
The investigation was prompted by a Newsweek article citing unnamed sources who claimed U.S. personnel had flushed a Quran down a toilet in an attempt at intimidation. Newsweek later retracted the story. (Full story)
Bristol-Myers Seen Settling Case by U.S.- criminal case
The drug maker Bristol-Myers Squibb is expected to agree to pay nearly $300 million to end a Justice Department criminal investigation of its accounting practices, according to people briefed on the prospective settlement.

If a deal is reached, the penalties paid by Bristol-Myers will total about $800 million. That would include civil settlements of $389 million reached with investors in the last year and fines by the Securities and Exchange Commission of $150 million.

The company is expected to take a large charge to pay the Justice Department settlement, probably this quarter, which would affect its operating profit. But a penalty of the size anticipated in this week's settlement is not likely to jeopardize Bristol-Myers's annual dividend, analysts have said.

The agreement, which could be formally announced as early as tomorrow, would help close a bleak chapter in the company's 118-year history. During the investigation, which began in 2002, federal agents paid early-morning visits to the homes of retired executives, interviewed more than 100 current and former employees, and pored over boxes of Bristol-Myers documents.

In addition to the payments, the agreement with prosecutors is said to require that the company - a producer of drugs, medical devices and over-the-counter health products - establish government-supervised compliance and disclosure and ethics programs to prevent the type of accounting manipulations that prompted the investigation.

The accusations against the company involved a practice known as "channel stuffing." Under the practice, Bristol-Myers paid incentives to its wholesalers to stockpile inventory, making it appear as if the company's sales were higher than they actually were. Then, Bristol-Myers reported the inflated revenue figures to investors.

The company's chief executive, Peter R. Dolan, acknowledged in 2002 that it had engaged in the practice, and Bristol-Myers said later that the practice had resulted in overstated revenue of about $2.5 billion from 1999 to 2002. The bulk of the problems occurred before Mr. Dolan became chief executive.

Bristol-Myers stock, which had traded in the 50's before the acknowledgement, slumped afterward. Since then, the shares have been stuck in the middle 20's, slightly underperforming a battered pharmaceutical industry. The shares closed on Friday at $25.22, down 28 cents.

The agreement between Bristol-Myers and the United States attorney in Newark, Christopher J. Christie, is known as a "deferred prosecution." This is an increasingly common arrangement in corporate criminal cases in which charges are delayed - with the promise that they will ultimately be dropped - if the subjects comply with terms required by the prosecutors.

While sometimes criticized as slaps on the wrist, deferred prosecution agreements are intended to ensure continued corporate viability and preserve jobs, while at the same time sending a message that the government will not tolerate criminal conduct.

Bristol-Myers Squibb, which is based in New York, employs about 43,000 people, 6,000 of them in New Jersey. Mr. Christie is said to have been concerned about the impact of his office's investigation on the company, fearing that more severe action would have resulted in layoffs. The company had been cooperating with the government.

Mary Jo White, a private lawyer who formerly served as United States attorney in Manhattan, was hired by Bristol-Myers Squibb to handle negotiations with Mr. Christie's office.

While a prosecutor, Ms. White was involved in several deferred prosecutions, including a 1994 case in which Prudential Securities acknowledged that it committed crimes in the sale of limited partnerships and agreed to pay $330 million in fines. Prudential was placed on probation for three years, after which charges were dropped. During that period, the company's operations were under government supervision.

A Bristol-Myers agreement is expected to work in a similar way. If the agreement is announced this week, Mr. Christie's office is likely to describe the case it could have brought against Bristol-Myers Squibb. A person who has been briefed on the agreement said it would also contain some "special provisions" involving executives of the company.

In previous deferred prosecutions, corporate executives have agreed to disgorgement, or repayment of bonuses received as a result of criminal activities. It was not clear whether there would be any such provisions in a Bristol-Myers settlement.

A spokesman for the company, Tony Plohoros, declined to comment yesterday on the expected announcement, and a spokesman for Mr. Christie's office, Michael Drewniak, also said he would have no statement.

Bristol-Myers's payment of $300 million to investors was in class-action litigation partly related to the channel stuffing accusations.

Last week, the company announced that it had settled a related case for $89 million. That was paid to four investors who opted out of the class-action settlement.

Bristol-Myers has recently warned investors of impending civil and criminal penalties. In the first quarter, it added $110 million to its litigation-related reserves. The charge resulted in revised first-quarter earnings of $533 million, or 27 cents a share, reflecting a decline of about 45 percent from the quarter a year earlier.

The $110 million brought the company's litigation reserve to $140 million, but much of that was depleted by the $89 million. Apparently in anticipation of an announcement this week, Bristol-Myers said that it expected to take another litigation-related charge this quarter, but it did not disclose how much that would be.

Among Bristol-Myers's major products are Plavix, which helps prevent blood clots, and Pravachol, a cholesterol-lowering drug.



The Raw Story | Coalition of citizen groups seek formal inquiry into whether Bush acted illegally in push for Iraq war
RESOLUTION OF INQUIRY
Coalition of citizen groups seek formal inquiry into whether Bush acted illegally in push for Iraq war
By Larisa Alexandrovna | RAW STORY
Advertisement
A coalition of activist groups running the gamut of social and political issues will ask Congress to file a Resolution of Inquiry, the first necessary legal step to determine whether President Bush has committed impeachable offenses in misleading the country about his decision to go to war in Iraq, RAW STORY has learned.
The formal Resolution of Inquiry request, written by Boston constitutional attorney John C. Bonifaz, cites the Downing Street Memo and issues surrounding the planning and execution of the Iraq war. A resolution of inquiry would force relevant House committees to vote on the record as to whether to support an investigation.
The Downing Street Memo, official minutes of a 2002 meeting between British Prime Minister Tony Blair, members of British intelligence MI-6 and various members of the Bush administration, notes that MI-6 director Richard Dearlove said, "Bush wanted to remove Saddam, through military action, justified by the conjunction of terrorism and WMD. But the intelligence and facts were being fixed around the policy."
Bonifaz says the minutes were the impetus for his request.
"The recent release of the Downing Street Memo provides new and compelling evidence that the President of the United States has been actively engaged in a conspiracy to deceive and mislead the United States Congress and the American people," Bonifaz wrote in a memo to the ranking House Judiciary Committee Democrat John Conyers (D-MI), outlining the case (read his memo here).
Blair and other British officials have not questioned the minutes' veracity.
In response to the revelations in the Downing Street memo, Conyers and eighty-eight other members of Congress issued a letter to the White House on May 5 requesting an explanation and answers to questions about whether the President misled Congress into voting for the Iraq war.
White House press secretary Scott McClellan waived off the letter, saying he had "no need to respond," according to the New York Times.
Frustrated by the media's silence, save a few articles buried in major American newspapers and pieces in the alternative media such as Air America Radio, the Ed Schultz Show, Salon and RAW STORY, a grassroots progressive movement has pushed the story forward, culminating in a formal request for a Resolution of Inquiry.
Bonifaz wrote the request and outlined the case on behalf of a joint effort by several groups, including: Veterans for Peace, Progressive Democrats of America (PDA), 911Citizens Watch, Democracy Rising, Code Pink, Global Exchange, Democrats.com, Velvet Revolution, and Gold Star Families for Peace.
"The president, among other alleged crimes, may have also violated federal criminal law if the evidence from the Downing Street memo is proven to be true, including the False Statements Accountability Act of 1996," Bonifaz wrote.
Some have criticized the media's coverage of the memo.
"To me it's kind of the smoking gun, or maybe the latest in a number of smoking guns," Editor and Publisher senior editor Dave Astor told RAW RADIO Saturday. "And the fact that the media either didn't cover it or buried the coverage or poo-pooed it is appalling."
"It goes back to the fact of who owns the media and the media being intimidated by this administration," he added. "I think that memo indicates an impeachable offense, personally. If we had a Congress that had some spine, and was maybe Democratic-controlled, it could be an impeachable offense."
Coalition member Medea Benjamin, founding director of Global Exchange, said she supports legal proceedings.
"When a president so callously distorts the facts, manipulates the public and is responsible for so much needless death and destruction, he must be held accountable," Benjamin told RAW STORY.
Other members of the coalition, loosely titled "After Downing Street," concur.
"We will be organizing the grassroots to demand Congress move forward with a Resolution of Inquiry," PDA director Tim Carpenter stated.
As part of Congressional approval for H.R.Res. 114; Authorization for Use of Military Force Against Iraq Resolution of 2002, the administration was required to report to Congress that diplomatic options had been exhausted before or within 48 hours after military action had started.
In a conversation with RAW STORY, Bonifaz expressed the disappointment of many who put their faith in the President.
"Within 48 hours after the attack on Iraq, the president wrote a letter to Congress indicating that Iraq posed a serious and imminent threat to national security and if he knew that was not true at the time he submitted that letter it is a clear violation of the False Statements Accountability Act of 1996," Bonifaz said.
Under this Act, amending 18 U.S.C. § 1001, it is a crime knowingly and willfully (1) to falsify, conceal or cover up a material fact by trick, scheme or device; (2) to make any materially false, fictitious, or fraudulent statement or representation; or (3) to make or use any false writing or document knowing it to contain any materially false, fictitious, or fraudulent statement or entry; with respect to matters within the jurisdiction of the legislative, executive, or judicial branch.
He goes on to discuss the other statutes and laws that may have been violated, including but not limited to the Federal Anti-Conspiracy Statute (more per above link).
When asked if the Resolution of Inquiry would apply to others involved in the alleged effort to mislead the public into war, Bonifaz explained that the procedure requires that a full investigation begin from the top of the chain of command.
"Provisions in U.S. Constitution guarantee that when a President abuses power, engages in excesses, and subverts the constitution, the people have a recourse through their elected officials in congress," he said.
Other member groups behind this coalition want that recourse.
We are "behind this resolution of inquiry because our loved ones were killed for deception and betrayal from George Bush and the rest of the administration," said Gold Star Families for Peace founder Cindy Sheehan. "We would like to see George Bush, Dick Cheney, et al, be held accountable for their lies and arrogance for sending our children off to die in a war that is illegal and immoral."
"We support this resolution of inquiry because we stand for truth and accountability," said co-founder of 911CitizensWatch Kyle Hence. "It's more important than ever as whistleblowers stand up and documents emerge that point to potential crimes in high places all too often of late veiled by government secrecy."
Brad Friedman, co-founder of Velvet Revolution, agrees with the need for transparency.
"We believe that a proper inquiry into the facts underlying the Downing Street memo are vital to our constitutional democracy because only Congress can declare war, and a President and his appointed officials cannot be allowed to run the country if indeed they have misled and lied about the basis for the Iraq war," said Friedman.
Bonifaz hopes the groups, which boast a total membership of several million, are just the beginning of the grassroots groundswell.
The others agree.
"It is time for Congress to do its duty and ask: "Did the administration mislead us into war by manipulating and misstating intelligence concerning weapons of mass destruction, suppressing contrary intelligence …and exaggerated the danger Iraq posed to the United States and its neighbors?" said Kevin Zeese, founder of Democracy Rising.
Bonifaz and others ask that citizens of all party affiliations and backgrounds help support his request by writing to their Congressional leaders. They are also seeking other groups to sign on.
More information will be up shortly at: http://www.afterdowningstreet.org.
The Downing Street Memo :: What is it?
Today is June 5, 2005
31 days since congressional request for investigation.
--------------------------------------------------------------------------------
Congressman John Conyers is calling on American citizens to sign on to a letter to the President that demands a response to questions originally posed by Conyers and 88 other members of Congress in a similar letter dated May 5, 2005. Conyers has committed to personally delivering the letter to the White House when it garners 100,000 citizen signatures.
Let's help him get there. Follow this link to sign.
*The congressman's website is having trouble keeping up with the traffic, and they may also be changing the address of the specific page. The links above will go to the Home page. Please then go to the links on the left of the page and click on Downing Street Minutes.
The Downing Street "Memo" is actually a document containing meeting minutes transcribed during the British Prime Minister's meeting on July 23, 2002—a full eight months PRIOR to the invasion of Iraq on March 20, 2003. The Times of London printed the text of this document on Sunday, May 1, 2005, but to date US media coverage has been limited. This site is intended to act as a resource for anyone who wants to understand the facts revealed in this document.
The contents of the memo are shocking. The minutes detail how our government did not believe Iraq was a greater threat than other nations; how intelligence was "fixed" to sell the case for war to the American public; and how the Bush Administration's public assurances of "war as a last resort" were at odds with their privately stated intentions.
When asked, British officials "did not dispute the document's authenticity." and a senior American official has described it as "absolutely accurate." Yet the Bush administration continues to simultaneously sidestep the issue while attempting to cast doubt on the memo's authenticity.
Nobody wants to go to war. We trust our leaders to shed blood in our name only when absolutely necessary. But the facts revealed by the Downing Street Memo force us to ask ourselves: Was I misled? Did President Bush tell me the truth when he said he would not take us to war unless absolutely necessary?
More than two years after the start of the Iraq War, Americans are just learning that our government was dead set on invasion, even while it claimed to be pursuing diplomacy. Please join us in demanding that we get to the bottom of this issue.
TEXT OF THE DOWNING STREET MEMO FROM TIMESONLINE
http://www.timesonline.co.uk/article/0,,2087-1593607,00.html
May 01, 2005
The secret Downing Street memo
SECRET AND STRICTLY PERSONAL - UK EYES ONLY
DAVID MANNING
From: Matthew Rycroft
Date: 23 July 2002
S 195 /02
cc: Defence Secretary, Foreign Secretary, Attorney-General, Sir Richard Wilson, John Scarlett, Francis Richards, CDS, C, Jonathan Powell, Sally Morgan, Alastair Campbell
IRAQ: PRIME MINISTER'S MEETING, 23 JULY
Copy addressees and you met the Prime Minister on 23 July to discuss Iraq.
This record is extremely sensitive. No further copies should be made. It should be shown only to those with a genuine need to know its contents.
John Scarlett summarised the intelligence and latest JIC assessment. Saddam's regime was tough and based on extreme fear. The only way to overthrow it was likely to be by massive military action. Saddam was worried and expected an attack, probably by air and land, but he was not convinced that it would be immediate or overwhelming. His regime expected their neighbours to line up with the US. Saddam knew that regular army morale was poor. Real support for Saddam among the public was probably narrowly based.
C reported on his recent talks in Washington. There was a perceptible shift in attitude. Military action was now seen as inevitable. Bush wanted to remove Saddam, through military action, justified by the conjunction of terrorism and WMD. But the intelligence and facts were being fixed around the policy. The NSC had no patience with the UN route, and no enthusiasm for publishing material on the Iraqi regime's record. There was little discussion in Washington of the aftermath after military action.
CDS said that military planners would brief CENTCOM on 1-2 August, Rumsfeld on 3 August and Bush on 4 August.
The two broad US options were:
(a) Generated Start. A slow build-up of 250,000 US troops, a short (72 hour) air campaign, then a move up to Baghdad from the south. Lead time of 90 days (30 days preparation plus 60 days deployment to Kuwait).
(b) Running Start. Use forces already in theatre (3 x 6,000), continuous air campaign, initiated by an Iraqi casus belli. Total lead time of 60 days with the air campaign beginning even earlier. A hazardous option.
The US saw the UK (and Kuwait) as essential, with basing in Diego Garcia and Cyprus critical for either option. Turkey and other Gulf states were also important, but less vital. The three main options for UK involvement were:
(i) Basing in Diego Garcia and Cyprus, plus three SF squadrons.
(ii) As above, with maritime and air assets in addition.
(iii) As above, plus a land contribution of up to 40,000, perhaps with a discrete role in Northern Iraq entering from Turkey, tying down two Iraqi divisions.
The Defence Secretary said that the US had already begun "spikes of activity" to put pressure on the regime. No decisions had been taken, but he thought the most likely timing in US minds for military action to begin was January, with the timeline beginning 30 days before the US Congressional elections.
The Foreign Secretary said he would discuss this with Colin Powell this week. It seemed clear that Bush had made up his mind to take military action, even if the timing was not yet decided. But the case was thin. Saddam was not threatening his neighbours, and his WMD capability was less than that of Libya, North Korea or Iran. We should work up a plan for an ultimatum to Saddam to allow back in the UN weapons inspectors. This would also help with the legal justification for the use of force.
The Attorney-General said that the desire for regime change was not a legal base for military action. There were three possible legal bases: self-defence, humanitarian intervention, or UNSC authorisation. The first and second could not be the base in this case. Relying on UNSCR 1205 of three years ago would be difficult. The situation might of course change.
The Prime Minister said that it would make a big difference politically and legally if Saddam refused to allow in the UN inspectors. Regime change and WMD were linked in the sense that it was the regime that was producing the WMD. There were different strategies for dealing with Libya and Iran. If the political context were right, people would support regime change. The two key issues were whether the military plan worked and whether we had the political strategy to give the military plan the space to work.
On the first, CDS said that we did not know yet if the US battleplan was workable. The military were continuing to ask lots of questions.
For instance, what were the consequences, if Saddam used WMD on day one, or if Baghdad did not collapse and urban warfighting began? You said that Saddam could also use his WMD on Kuwait. Or on Israel, added the Defence Secretary.
The Foreign Secretary thought the US would not go ahead with a military plan unless convinced that it was a winning strategy. On this, US and UK interests converged. But on the political strategy, there could be US/UK differences. Despite US resistance, we should explore discreetly the ultimatum. Saddam would continue to play hard-ball with the UN.
John Scarlett assessed that Saddam would allow the inspectors back in only when he thought the threat of military action was real.
The Defence Secretary said that if the Prime Minister wanted UK military involvement, he would need to decide this early. He cautioned that many in the US did not think it worth going down the ultimatum route. It would be important for the Prime Minister to set out the political context to Bush.
Conclusions:
(a) We should work on the assumption that the UK would take part in any military action. But we needed a fuller picture of US planning before we could take any firm decisions. CDS should tell the US military that we were considering a range of options.
(b) The Prime Minister would revert on the question of whether funds could be spent in preparation for this operation.
(c) CDS would send the Prime Minister full details of the proposed military campaign and possible UK contributions by the end of the week.
(d) The Foreign Secretary would send the Prime Minister the background on the UN inspectors, and discreetly work up the ultimatum to Saddam.
He would also send the Prime Minister advice on the positions of countries in the region especially Turkey, and of the key EU member states.
(e) John Scarlett would send the Prime Minister a full intelligence update.
(f) We must not ignore the legal issues: the Attorney-General would consider legal advice with FCO/MOD legal advisers.
(I have written separately to commission this follow-up work.)
MATTHEW RYCROFT
(Rycroft was a Downing Street foreign policy aide)
"Bush's judicial nominees represent extreme and divisive views about law and society. Bush nominee William J. Haynes IV, Pentagon general counsel, has defended torture and was responsible for the legal guidelines for the highly criticized military tribunals planned for Guantanamo Bay. Alabama Attorney General William Pryor, another Bush nominee, considers Roe v. Wade to be "the worst abomination of constitutional law in our nation's history," and has defended restrictions on abortion even when they are designed to protect the health of pregnant women. Bush nominee Justice Janice Rodgers Brown has attacked Social Security and stated, "Today's senior citizens blithely cannibalize their grandchildren because they have a right to get as much 'free' stuff as the political system will permit them to extract."
http://newswriter.blogspot.com/2005_01_01_newswriter_archive.html
Archives
Monday, May 03, 2004 Tuesday, May 04, 2004 Sunday, May 09, 2004 Tuesday, May 11, 2004 Wednesday, May 12, 2004 Friday, May 14, 2004 Saturday, May 15, 2004 Sunday, May 16, 2004 Monday, May 17, 2004 Tuesday, May 18, 2004 Wednesday, May 19, 2004 Thursday, May 20, 2004 Friday, May 21, 2004 Monday, May 24, 2004 Tuesday, May 25, 2004 Wednesday, May 26, 2004 Thursday, May 27, 2004 Friday, May 28, 2004 Saturday, May 29, 2004 Sunday, May 30, 2004 Tuesday, June 01, 2004 Wednesday, June 02, 2004 Thursday, June 03, 2004 Friday, June 04, 2004 Saturday, June 05, 2004 Sunday, June 06, 2004 Monday, June 07, 2004 Tuesday, June 08, 2004 Wednesday, June 09, 2004 Thursday, June 10, 2004 Friday, June 11, 2004 Sunday, June 13, 2004 Monday, June 14, 2004 Wednesday, June 16, 2004 Thursday, June 17, 2004 Friday, June 18, 2004 Sunday, June 20, 2004 Monday, June 21, 2004 Tuesday, June 22, 2004 Wednesday, June 23, 2004 Thursday, June 24, 2004 Friday, June 25, 2004 Saturday, June 26, 2004 Sunday, June 27, 2004 Tuesday, June 29, 2004 Wednesday, June 30, 2004 Thursday, July 01, 2004 Friday, July 02, 2004 Saturday, July 03, 2004 Sunday, July 04, 2004 Monday, July 05, 2004 Tuesday, July 06, 2004 Wednesday, July 07, 2004 Thursday, July 08, 2004 Friday, July 09, 2004 Saturday, July 10, 2004 Sunday, July 11, 2004 Monday, July 12, 2004 Tuesday, July 13, 2004 Wednesday, July 14, 2004 Thursday, July 15, 2004 Friday, July 16, 2004 Saturday, July 17, 2004 Sunday, July 18, 2004 Monday, July 19, 2004 Tuesday, July 20, 2004 Wednesday, July 21, 2004 Friday, July 23, 2004 Friday, July 30, 2004 Monday, August 02, 2004 Tuesday, August 03, 2004 Wednesday, August 04, 2004 Thursday, August 05, 2004 Friday, August 06, 2004 Saturday, August 07, 2004 Sunday, August 08, 2004 Tuesday, August 10, 2004 Wednesday, August 11, 2004 Thursday, August 12, 2004 Friday, August 13, 2004 Saturday, August 14, 2004 Sunday, August 15, 2004 Monday, August 16, 2004 Tuesday, August 17, 2004 Friday, August 20, 2004 Saturday, August 21, 2004 Tuesday, August 24, 2004 Wednesday, August 25, 2004 Thursday, August 26, 2004 Friday, August 27, 2004 Sunday, August 29, 2004 Monday, August 30, 2004 Wednesday, September 01, 2004 Thursday, September 02, 2004 Friday, September 03, 2004 Saturday, September 04, 2004 Sunday, September 05, 2004 Monday, September 06, 2004 Tuesday, September 07, 2004 Wednesday, September 08, 2004 Thursday, September 09, 2004 Friday, September 10, 2004 Saturday, September 11, 2004 Sunday, September 12, 2004 Monday, September 13, 2004 Tuesday, September 14, 2004 Wednesday, September 15, 2004 Friday, September 17, 2004 Saturday, September 18, 2004 Sunday, September 19, 2004 Tuesday, September 21, 2004 Wednesday, September 22, 2004 Thursday, September 23, 2004 Friday, September 24, 2004 Saturday, September 25, 2004 Monday, September 27, 2004 Tuesday, September 28, 2004 Wednesday, September 29, 2004 Thursday, September 30, 2004 Friday, October 01, 2004 Saturday, October 02, 2004 Sunday, October 03, 2004 Monday, October 04, 2004 Tuesday, October 05, 2004 Wednesday, October 06, 2004 Thursday, October 07, 2004 Friday, October 08, 2004 Saturday, October 09, 2004 Sunday, October 10, 2004 Tuesday, October 12, 2004 Wednesday, October 13, 2004 Thursday, October 14, 2004 Friday, October 15, 2004 Saturday, October 16, 2004 Sunday, October 17, 2004 Monday, October 18, 2004 Tuesday, October 19, 2004 Wednesday, October 20, 2004 Thursday, October 21, 2004 Friday, October 22, 2004 Saturday, October 23, 2004 Sunday, October 24, 2004 Monday, October 25, 2004 Tuesday, October 26, 2004 Wednesday, October 27, 2004 Thursday, October 28, 2004 Friday, October 29, 2004 Saturday, October 30, 2004 Sunday, October 31, 2004 Monday, November 01, 2004 Tuesday, November 02, 2004 Wednesday, November 03, 2004 Thursday, November 04, 2004 Friday, November 05, 2004 Saturday, November 06, 2004 Sunday, November 07, 2004 Monday, November 08, 2004 Tuesday, November 09, 2004 Wednesday, November 10, 2004 Thursday, November 11, 2004 Friday, November 12, 2004 Saturday, November 13, 2004 Sunday, November 14, 2004 Monday, November 15, 2004 Tuesday, November 16, 2004 Wednesday, November 17, 2004 Thursday, November 18, 2004 Friday, November 19, 2004 Saturday, November 20, 2004 Sunday, November 21, 2004 Monday, November 22, 2004 Thursday, November 25, 2004 Friday, November 26, 2004 Saturday, November 27, 2004 Sunday, November 28, 2004 Tuesday, November 30, 2004 Wednesday, December 01, 2004 Thursday, December 02, 2004 Friday, December 03, 2004 Saturday, December 04, 2004 Tuesday, December 07, 2004 Wednesday, December 08, 2004 Thursday, December 09, 2004 Friday, December 10, 2004 Saturday, December 11, 2004 Sunday, December 12, 2004 Monday, December 13, 2004 Tuesday, December 14, 2004 Wednesday, December 15, 2004 Thursday, December 16, 2004 Friday, December 17, 2004 Sunday, December 19, 2004 Monday, December 20, 2004 Friday, December 24, 2004 Saturday, December 25, 2004 Sunday, December 26, 2004 Wednesday, December 29, 2004 Thursday, December 30, 2004 Friday, December 31, 2004 Monday, January 03, 2005 Wednesday, January 05, 2005 Thursday, January 06, 2005 Saturday, January 08, 2005 Sunday, January 09, 2005 Tuesday, January 11, 2005 Wednesday, January 12, 2005 Thursday, January 13, 2005 Saturday, January 15, 2005 Wednesday, January 19, 2005 Friday, January 21, 2005 Saturday, January 22, 2005 Sunday, January 23, 2005 Monday, January 24, 2005 Wednesday, January 26, 2005 Thursday, January 27, 2005 Friday, January 28, 2005 Saturday, January 29, 2005 Monday, January 31, 2005 Thursday, February 03, 2005 Friday, February 04, 2005 Saturday, February 05, 2005 Sunday, February 06, 2005 Monday, February 07, 2005 Tuesday, February 08, 2005 Wednesday, February 09, 2005 Thursday, February 10, 2005 Friday, February 11, 2005 Saturday, February 12, 2005 Sunday, February 13, 2005 Tuesday, February 15, 2005 Thursday, February 17, 2005 Saturday, February 19, 2005 Sunday, February 20, 2005 Wednesday, February 23, 2005 Saturday, February 26, 2005 Sunday, February 27, 2005 Monday, February 28, 2005 Wednesday, March 02, 2005 Thursday, March 03, 2005 Sunday, March 06, 2005 Tuesday, March 08, 2005 Wednesday, March 09, 2005 Thursday, March 10, 2005 Friday, March 11, 2005 Saturday, March 12, 2005 Sunday, March 13, 2005 Monday, March 14, 2005 Tuesday, March 15, 2005 Wednesday, March 16, 2005 Thursday, March 17, 2005 Friday, March 18, 2005 Saturday, March 19, 2005 Thursday, March 24, 2005 Friday, March 25, 2005 Saturday, March 26, 2005 Sunday, March 27, 2005 Wednesday, March 30, 2005 Thursday, March 31, 2005 Friday, April 01, 2005 Saturday, April 02, 2005 Sunday, April 03, 2005 Wednesday, April 06, 2005 Thursday, April 07, 2005 Saturday, April 09, 2005 Sunday, April 10, 2005 Monday, April 11, 2005 Thursday, April 14, 2005 Saturday, April 16, 2005 Sunday, April 17, 2005 Monday, April 18, 2005 Wednesday, April 20, 2005 Thursday, April 21, 2005 Friday, April 22, 2005 Saturday, April 23, 2005 Sunday, April 24, 2005 Tuesday, April 26, 2005 Friday, April 29, 2005 Saturday, April 30, 2005 Sunday, May 01, 2005 Monday, May 02, 2005 Tuesday, May 03, 2005 Wednesday, May 04, 2005 Thursday, May 05, 2005 Friday, May 06, 2005 Sunday, May 08, 2005 Wednesday, May 11, 2005 Thursday, May 12, 2005 Friday, May 13, 2005 Sunday, May 15, 2005 Monday, May 16, 2005 Wednesday, May 18, 2005 Thursday, May 19, 2005 Friday, May 20, 2005 Saturday, May 21, 2005 Sunday, May 22, 2005 Monday, May 23, 2005 Tuesday, May 24, 2005 Wednesday, May 25, 2005 Thursday, May 26, 2005 Friday, May 27, 2005 Saturday, May 28, 2005 Sunday, May 29, 2005 Monday, May 30, 2005 Tuesday, May 31, 2005 Wednesday, June 01, 2005 Thursday, June 02, 2005 Friday, June 03, 2005 Saturday, June 04, 2005 Sunday, June 05, 2005 Monday, June 06, 2005 Tuesday, June 07, 2005 Wednesday, June 08, 2005 Thursday, June 09, 2005 Friday, June 10, 2005 Sunday, June 12, 2005 Tuesday, June 14, 2005 Thursday, June 16, 2005 Friday, June 17, 2005 Saturday, June 18, 2005 Sunday, June 19, 2005 Monday, June 20, 2005 Tuesday, June 21, 2005 Thursday, June 23, 2005 Saturday, June 25, 2005 Sunday, June 26, 2005 Tuesday, June 28, 2005 Wednesday, June 29, 2005 Thursday, June 30, 2005 Friday, July 01, 2005 Saturday, July 02, 2005 Monday, July 04, 2005 Wednesday, July 06, 2005 Thursday, July 07, 2005 Saturday, July 09, 2005 Sunday, July 10, 2005 Friday, July 15, 2005 Sunday, July 17, 2005 Tuesday, July 19, 2005 Wednesday, July 20, 2005 Thursday, July 21, 2005 Saturday, July 23, 2005 Sunday, July 24, 2005 Tuesday, August 02, 2005 Thursday, August 04, 2005 Friday, August 05, 2005 Saturday, August 13, 2005 Wednesday, August 24, 2005 Friday, August 26, 2005 Saturday, August 27, 2005 Saturday, September 03, 2005 Wednesday, September 07, 2005 Thursday, September 08, 2005 Saturday, September 24, 2005 Wednesday, September 28, 2005 Wednesday, October 19, 2005 Thursday, October 20, 2005 Friday, October 21, 2005 Sunday, October 23, 2005 Wednesday, November 02, 2005 Monday, November 21, 2005 Wednesday, November 23, 2005 Friday, December 02, 2005 Saturday, December 10, 2005 Saturday, December 17, 2005 Sunday, December 18, 2005 Monday, December 19, 2005 Wednesday, December 21, 2005 Wednesday, January 04, 2006 Friday, January 06, 2006 Monday, January 09, 2006 Monday, January 16, 2006 Tuesday, January 17, 2006 Friday, January 20, 2006 Sunday, January 22, 2006 Saturday, January 28, 2006 Tuesday, January 31, 2006 Wednesday, February 01, 2006 Thursday, February 02, 2006 Wednesday, February 08, 2006 Thursday, February 09, 2006 Friday, February 10, 2006 Saturday, February 11, 2006 Sunday, February 12, 2006 Monday, February 13, 2006 Tuesday, February 14, 2006 Wednesday, February 15, 2006 Thursday, February 16, 2006 Saturday, February 18, 2006 Monday, February 20, 2006 Wednesday, February 22, 2006 Thursday, February 23, 2006 Sunday, March 05, 2006 Tuesday, March 07, 2006 Friday, March 24, 2006 Saturday, March 25, 2006 Wednesday, April 05, 2006 Thursday, April 06, 2006 Friday, April 07, 2006 Saturday, April 08, 2006 Tuesday, April 11, 2006 Monday, April 17, 2006 Tuesday, April 25, 2006 Thursday, April 27, 2006 Tuesday, May 09, 2006 Friday, May 12, 2006 Saturday, May 13, 2006 Sunday, May 14, 2006 Monday, May 15, 2006 Tuesday, May 16, 2006 Thursday, May 18, 2006 Friday, May 26, 2006 Sunday, May 28, 2006 Monday, May 29, 2006 Wednesday, May 31, 2006 Thursday, June 01, 2006 Sunday, June 04, 2006 Monday, June 05, 2006 Friday, June 09, 2006 Saturday, June 10, 2006 Sunday, June 11, 2006 Friday, June 16, 2006 Monday, June 19, 2006 Friday, June 23, 2006 Sunday, June 25, 2006 Tuesday, June 27, 2006 Wednesday, June 28, 2006 Friday, June 30, 2006 Sunday, July 09, 2006 Thursday, July 13, 2006 Friday, July 14, 2006 Saturday, July 15, 2006 Monday, July 17, 2006 Tuesday, July 18, 2006 Wednesday, July 19, 2006 Tuesday, July 25, 2006 Wednesday, July 26, 2006 Friday, July 28, 2006 Sunday, July 30, 2006 Monday, July 31, 2006 Thursday, August 03, 2006 Friday, August 04, 2006 Sunday, August 06, 2006 Monday, August 07, 2006 Wednesday, August 09, 2006 Thursday, August 10, 2006 Sunday, August 13, 2006 Tuesday, August 15, 2006 Thursday, August 17, 2006 Friday, August 18, 2006 Wednesday, September 06, 2006 Friday, September 08, 2006 Monday, September 11, 2006 Wednesday, September 13, 2006 Thursday, September 14, 2006 Friday, September 22, 2006 Saturday, September 23, 2006 Sunday, October 01, 2006 Tuesday, October 03, 2006 Monday, October 30, 2006 Monday, November 06, 2006 Tuesday, November 07, 2006 Sunday, November 12, 2006 Tuesday, November 21, 2006 Wednesday, November 22, 2006 Thursday, November 23, 2006 Friday, December 01, 2006 Monday, December 04, 2006 Tuesday, December 05, 2006 Thursday, December 14, 2006 Wednesday, December 20, 2006 Thursday, December 21, 2006 Friday, December 29, 2006 Wednesday, January 10, 2007 Thursday, January 11, 2007 Saturday, January 13, 2007 Monday, January 15, 2007 Wednesday, January 17, 2007 Saturday, January 20, 2007 Tuesday, January 23, 2007 Tuesday, February 20, 2007 Saturday, February 24, 2007 Sunday, February 25, 2007 Friday, March 23, 2007 Wednesday, April 04, 2007 Tuesday, April 10, 2007 Thursday, April 12, 2007 Friday, April 13, 2007 Thursday, April 19, 2007 Friday, April 20, 2007 Tuesday, April 24, 2007 Tuesday, May 08, 2007 Thursday, May 10, 2007 Friday, May 11, 2007 Monday, May 14, 2007 Tuesday, May 15, 2007 Sunday, May 20, 2007 Monday, May 21, 2007 Tuesday, May 22, 2007 Wednesday, May 23, 2007 Thursday, May 24, 2007 Sunday, May 27, 2007 Wednesday, May 30, 2007 Thursday, May 31, 2007 Friday, June 01, 2007 Monday, June 04, 2007 Wednesday, June 06, 2007 Saturday, June 09, 2007 Sunday, June 10, 2007 Monday, June 11, 2007 Friday, June 15, 2007 Tuesday, June 19, 2007 Tuesday, June 26, 2007 Wednesday, June 27, 2007 Thursday, June 28, 2007 Saturday, June 30, 2007 Monday, July 02, 2007 Tuesday, July 03, 2007 Friday, July 06, 2007 Tuesday, July 10, 2007 Friday, July 13, 2007 Tuesday, July 24, 2007 Saturday, July 28, 2007 Sunday, July 29, 2007 Monday, August 13, 2007 Sunday, August 19, 2007 Saturday, August 25, 2007 Monday, August 27, 2007 Wednesday, August 29, 2007 Friday, August 31, 2007 Friday, September 07, 2007 Wednesday, September 12, 2007 Wednesday, September 19, 2007 Friday, September 21, 2007 Friday, September 28, 2007 Tuesday, October 02, 2007 Thursday, October 11, 2007 Saturday, October 27, 2007 Thursday, November 01, 2007 Saturday, November 03, 2007 Monday, November 05, 2007 Wednesday, November 28, 2007 Tuesday, December 04, 2007 Tuesday, December 11, 2007 Friday, December 14, 2007 Friday, December 21, 2007 Tuesday, December 25, 2007 Saturday, December 29, 2007 Monday, January 07, 2008 Thursday, January 10, 2008 Saturday, January 12, 2008 Sunday, January 13, 2008 Tuesday, January 15, 2008 Friday, January 18, 2008 Saturday, January 19, 2008 Friday, January 25, 2008 Sunday, January 27, 2008 Monday, January 28, 2008 Tuesday, January 29, 2008 Sunday, February 03, 2008 Wednesday, February 06, 2008 Friday, February 08, 2008 Sunday, February 10, 2008 Monday, February 11, 2008 Tuesday, February 12, 2008 Monday, February 25, 2008 Tuesday, February 26, 2008 Monday, March 03, 2008 Tuesday, March 04, 2008 Saturday, March 22, 2008 Saturday, April 19, 2008 Wednesday, April 23, 2008 Saturday, April 26, 2008 Wednesday, April 30, 2008 Monday, May 05, 2008 Tuesday, May 13, 2008 Wednesday, May 14, 2008 Saturday, May 17, 2008 Tuesday, May 20, 2008 Saturday, May 24, 2008 Sunday, May 25, 2008 Thursday, June 12, 2008 Tuesday, June 17, 2008 Saturday, July 05, 2008 Tuesday, July 08, 2008 Monday, August 04, 2008 Thursday, August 28, 2008 Thursday, September 11, 2008 Saturday, September 20, 2008 Monday, September 22, 2008 Tuesday, September 23, 2008 Wednesday, September 24, 2008 Friday, September 26, 2008 Monday, September 29, 2008 Saturday, October 04, 2008 Wednesday, October 08, 2008 Thursday, October 09, 2008 Sunday, October 12, 2008 Wednesday, October 15, 2008 Wednesday, October 22, 2008 Thursday, October 23, 2008 Friday, October 24, 2008 Tuesday, October 28, 2008 Wednesday, October 29, 2008 Monday, November 03, 2008 Tuesday, November 04, 2008 Thursday, November 06, 2008 Saturday, November 08, 2008 Monday, November 10, 2008 Wednesday, November 19, 2008 Thursday, December 18, 2008 Monday, December 22, 2008 Sunday, January 11, 2009 Thursday, January 22, 2009 Monday, January 26, 2009 Thursday, February 19, 2009 Tuesday, February 24, 2009 Friday, February 27, 2009 Monday, March 02, 2009 Thursday, March 05, 2009 Wednesday, March 11, 2009 Thursday, March 12, 2009 Friday, March 13, 2009 Thursday, March 19, 2009 Monday, March 23, 2009 Friday, March 27, 2009 Saturday, March 28, 2009 Sunday, March 29, 2009 Thursday, April 02, 2009 Tuesday, April 07, 2009 Tuesday, April 14, 2009 Tuesday, April 21, 2009 Thursday, April 23, 2009 Saturday, April 25, 2009 Sunday, May 03, 2009 Wednesday, May 06, 2009 Tuesday, May 12, 2009 Wednesday, May 13, 2009 Thursday, May 14, 2009 Sunday, May 17, 2009 Tuesday, May 26, 2009 Wednesday, June 03, 2009 Thursday, June 04, 2009 Tuesday, June 09, 2009 Friday, June 12, 2009 Saturday, June 13, 2009 Sunday, June 14, 2009 Monday, June 22, 2009 Thursday, June 25, 2009 Saturday, July 11, 2009 Tuesday, July 14, 2009 Friday, July 24, 2009 Tuesday, August 18, 2009 Wednesday, August 19, 2009 Friday, August 21, 2009 Monday, August 24, 2009 Thursday, September 03, 2009 Wednesday, September 09, 2009 Thursday, September 10, 2009 Sunday, September 13, 2009 Monday, September 14, 2009 Tuesday, September 15, 2009 Wednesday, September 23, 2009 Friday, September 25, 2009 Sunday, September 27, 2009 Tuesday, September 29, 2009 Monday, November 02, 2009 Tuesday, November 10, 2009 Thursday, November 12, 2009 Tuesday, November 24, 2009 Thursday, February 25, 2010 Thursday, March 04, 2010 Wednesday, March 17, 2010 Tuesday, March 23, 2010 Friday, April 09, 2010 Friday, April 16, 2010 Wednesday, April 21, 2010 Thursday, April 22, 2010 Friday, April 23, 2010 Thursday, April 29, 2010 Sunday, May 02, 2010 Friday, May 07, 2010 Sunday, May 09, 2010 Monday, May 10, 2010 Tuesday, May 11, 2010 Tuesday, June 15, 2010