Copyright Notice
- All original comments are © Copyright 2004 by CodeWarrior. All rights are reserved. All quoted material unless in public domain, are the copyrighted works of the respective copyright holders, and all referenced trademarks are respectively owned by the relevant trademark holder. No attempt nor intention is made by this author to dilute any trademark or infringe any copyrighted material. All materials used on this page not copyrighted by CodeWarrior, are held to be used for non-commercial , personal, fair use purposes. All declaratoy statements not manifestly,contextually or perceptually, intended to be sarcastic, ironic, or parody in nature, are asserted to be true and correct by the author of this blog, as far as could be determined given the information available to the author at the time the post was written. Unauthorized reproduction of material on this page is prohibited, unless such limited reproduction falls under fair use, and such use is authorized if proper attribution of the source of the material, and author is credited in all instances of its usage.
SEARCH THIS SITE USING KEYWORDS
Powered by:

CodeWarriorZ BlueZ
CodeWarriorz Thoughts
Day to day musings of free speech activist CodeWarrior.
CHECK OUT THE WEBSITE OF MY PAL SHMOO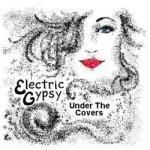 Friday, June 10, 2005
the Wounded Healer - ENewsBlog
Supreme Court Allows Prosecution of Medical Marijuana
By Bill Mears
CNN
Monday 06 June 2005
Washington - The U.S. Supreme Court Monday ruled doctors can be blocked from prescribing marijuana for patients suffering from pain caused by cancer or other serious illnesses.
In a 6-3 vote, the justices ruled the Bush administration can block the backyard cultivation of pot for personal use, because such use has broader social and financial implications.
"Congress' power to regulate purely activities that are part of an economic 'class of activities' that have a substantial effect on interstate commerce is firmly established," wrote Justice John Paul Stevens for the majority.
Justices O'Connor, Rehnquist and Thomas dissented. The case took an unusually long time to be resolved, with oral arguments held in November.
The decision means that federal anti-drug laws trump state laws that allow the use of medical marijuana, said CNN Senior Legal Analyst Jeffrey Toobin. Ten states have such laws.
"If medical marijuana advocates want to get their views successfully presented, they have to go to Congress; they can't go to the states, because it's really the federal government that's in charge here," Toobin said.
At issue was the power of federal government to override state laws on use of "patient pot."
The Controlled Substances Act prevents the cultivation and possession of marijuana, even by people who claim personal "medicinal" use. The government argues its overall anti-drug campaign would be undermined by even limited patient exceptions.
The Drug Enforcement Agency (DEA) began raids in 2001 against patients using the drug and their caregivers in California, one of 11 states that legalized the use of marijuana for patients under a doctor's care. Among those arrested was Angel Raich, who has brain cancer, and Diane Monson, who grew cannabis in her garden to help alleviate chronic back pain.
A federal appeals court concluded use of medical marijuana was non-commercial, and therefore not subject to congressional oversight of "economic enterprise."
But lawyers for the U.S. Justice Department argued to the Supreme Court that homegrown marijuana represented interstate commerce, because the garden patch weed would affect "overall production" of the weed, much of it imported across American borders by well-financed, often violent drug gangs.
Lawyers for the patient countered with the claim that the marijuana was neither bought nor sold. After California's referendum passed in 1996, "cannabis clubs" sprung up across the state to provide marijuana to patients. They were eventually shut down by the state's attorney general.
The U.S. Supreme Court ruled in 2001 that anyone distributing medical marijuana could be prosecuted, despite claims their activity was a "medical activity."
The current case considered by the justices dealt with the broader issue of whether marijuana users could be subject to prosecution.
Along with California, nine states have passed laws permitting marijuana use by patients with a doctor's approval: Alaska, Colorado, Hawaii, Maine, Montana, Nevada, Oregon, Vermont and Washington. Arizona also has a similar law, but no formal program in place to administer prescription pot.
California's Compassionate Use Act permits patients with a doctor's approval to grow, smoke or acquire the drug for "medical needs."
Users include television host Montel Williams, who uses it to ease pain from multiple sclerosis.
Anti-drug activists say Monday's ruling could encourage abuse of drugs deemed by the government to be narcotics.
"It's a handful of people who want to see not just marijuana, but all drugs legalized," said Calvina Fay of the Drug Free America Foundation.
In its hard-line stance in opposition to medical marijuana, the federal government invoked a larger issue. "The trafficking of drugs finances the work of terror, sustaining terrorists," said President Bush in December 2001. Tough enforcement, the government told the justices, "is central to combating illegal drug possession."
Marijuana users, in their defense, argued, "Since September 11, 2001, Defendants [DEA] have terrorized more than 35 Californians because of medical cannabis." In that state, the issue has become a hot political issue this election
The case is Gonzales v. Raich, case no. 03-1454.
Civil Liberties Be Damned: Dubya Wants a Permanent Patriot Act
By Staff and Wire Reports
Jun 10, 2005, 08:23
Email this article
Printer friendly page

President Bush urged the U.S. Congress on Thursday to renew major provisions of the USA Patriot Act and rejected critics who have complained the post-Sept. 11 anti-terrorism law erodes civil liberties.
Sixteen sections of the Patriot Act are scheduled to expire at the end of the year, and the Bush administration fears their expiration will weaken law-enforcement tools needed to search for potential terrorists on American soil.

"My message to Congress is clear: The terrorist threats against us will not expire at the end of the year, and neither should the protections of the Patriot Act," Bush said during a visit to the Ohio State Highway Patrol Academy.

The Patriot Act was approved by overwhelming margins in both the House of Representatives and the Senate in the tense weeks after the Sept. 11, 2001, attacks, but civil liberties groups and some members of Congress say the law has gone too far, putting American freedoms in danger.

Bush dismissed that view, and quoted a frequent administration critic, California Democratic Sen. Dianne Feinstein, as saying she had found no reported abuses.

"Remember that the next time you hear someone make an unfair criticism of this important good law. The Patriot Act has not diminished American liberties. The Patriot Act has helped defend American liberties," Bush said.

Sen. Russell Feingold, Democrat of Wisconsin, accused Bush of presenting a "false choice" by focusing his speech on parts of the Patriot Act that are not controversial and glossing over areas where lawmakers say it could be improved.

"He once again ignored bipartisan concerns about the Patriot Act, and presented a false choice to the American people -- that we have to reauthorize the Patriot Act without any changes or leave our country vulnerable to terrorist attacks," he said.

An ABC-Washington Post poll showed 59 percent of Americans favor extending the Patriot Act but some were growing more concerned about government intrusion on civil liberties.

Half of those polled said the government was doing enough to protect the rights of Americans during the war on terror, down from six in 10 or more during 2002 and 2003.

The American Civil Liberties Union said on its Web site that the Patriot Act needs to be changed "if Americans are to preserve our basic freedoms and protect ourselves from broad government searches of our personal records and information."

Among the provisions opposed by civil-liberties advocates is one allowing authorities to seize library and bookstore records, which the Bush administration has defended.

Bush paid particular attention to sections of the law that permit law-enforcement and intelligence officials to work together; that permit roving wiretaps to keep up with suspects who change mobile phones to elude surveillance; and that allow Internet providers to give information to law enforcement without fear of being sued.

Bush said breaking down the barrier between law enforcement and the intelligence community enabled a joint effort that led to the FBI's arrest two years ago of a Pakistani-born Ohio truck driver, Iyman Faris, in what was described as an al Qaeda plot to blow up New York's Brooklyn Bridge.

Faris was sentenced to 20 years in prison for providing al Qaeda with material support, resources and information about possible targets for attack.

Lisa Graves, the ACLU's senior counsel for legislative strategy, disputed Bush's contention that there had been no abuses under the law. "The most offensive portion of the President's remarks was his claim that the Patriot Act is constitutional," she said.

A move is under way on Capitol Hill to approve the provisions in the Patriot Act that are set to expire.

Just this week the U.S. Senate intelligence committee sided with the White House, by proposing broad new subpoena powers for the FBI to use in counterterrorism and counterintelligence investigations.

After hours of secret deliberations, the oversight panel voted 11-4 to send to the full Senate a proposal that would give the FBI the power to subpoena without judicial approval a wide range of personal documents ranging from health and library records to tax statements.

The legislation approved by the Senate Select Committee on Intelligence also would make permanent intelligence-related sections of the Patriot Act.




Parents could do 10 years for selling a joint under proposed drug law - Blogging Baby - www.bloggingbaby.com _
Parents could do 10 years for selling a joint under proposed drug law
Posted Jun 9, 2005, 10:05 AM ET by Jim McQuiggin
Related entries: Health & Safety, Lifestyle
Remember the scene in Poltergeist where, after the kids are in bed, mom and dad settle down with a glass of wine and a few tokes? According to Wisconsin Congressman James Sensenbrenner, those parents are deserving of ten years in prison.
With Sensebrenner's proposed House Bill H.R. 1528, `Defending America's Most Vulnerable: Safe Access to Drug Treatment and Child Protection Act of 2005', a mother who sells her neighbor a joint would get a 10-year minimum sentence, even if her kids were at school at the time. However, there is much, much more to the bill. The bill virtually eliminates the ability of federal judges to give sentences below the minimum sentence recommended by federal sentencing guidelines, essentially creating a mandatory minimum sentence for every federal offense (including both drug and non-drug offenses).
The bill also stipulates a 10-year minimum sentence for anyone 21 or older who gives marijuana or others drugs to someone under 18 (i.e. a 21 year old college students gives a joint to his 17-year old brother). A second offense would be life in prison. "Drug-free" school zones would be expanded to include almost any place in an urban area including hospitals, drug rehabs, video arcades, public libraries, or day-care centers. It would increase penalties for selling or distributing drugs in that area (enhancing penalties for people in inner cities, while people in rural and suburban areas get less time for the same offense).
Worse than that, the bill mandates that you inform on loved ones and friends. If you have knowledge of any kind of drug offense and don't pass that knowledge onto the police within 24 hours, you would face an automatic five years in prison.
As a therapist who deals primarily with substance abuse clients, I think this bill is nuts. If I were aware of a meth lab in my neighborhood, I'd inform the cops in a New York minute. But threatening me with a mandatory 5 years of prison for not reporting someone smoking weed is absolute insanity.
Fortunately, I'm also a citizen and I can make sure this bill dies a quick and certain death.
Tempers Flare in Judiciary Committee Dust-up
June 10, 2005
Tempers Flare in Judiciary Committee Dust-up
By Josephine Hearn and Jonathan Kaplan
A House Judiciary Committee hearing on the renewal of the Patriot Act turned ugly this morning after Chairman James Sensenbrenner (R-Wis.) gaveled the proceedings to a close over the objections of Democrats.
Democrats continued to make statements and witnesses continued to offer testimony even after Sensenbrenner had left the room. C-SPAN cameras were still rolling as the committee's majority staff rushed to turn off microphones and lights on the Democrats, prompting the television crews to break out boom mikes.
House Minority Leader Nancy Pelosi (D-Calif.) said this afternoon that she wanted an apology from Sensenbrenner. "I will ask Speaker Hastert to order Mr. Sensenbrenner to apologize for his behavior to the witnesses at the hearing today, and to promise that this will never again happen," she said in a statement. Pelosi used the dust-up to highlight the Democrats broader message that Republicans are abusing their power. "The Republicans' abuse of power reached a new low this morning when they tried to silence Democrats at a hearing on the Patriot Act by cutting the microphones," she said. "I commend Judiciary Committee Democrats for continuing to question witnesses after the Republicans' shameful behavior, and for standing up for the institution of the House." Jeff Lungren, a spokesman for Sensenbrenner defended the chairman's actions.
"We operated according to committee and House customs and rules," he said. Every member got a full round of questioning. The hearing lasted roughly two hours so I don't know how [Pelosi] would say it was cut off." "We have a number of members on our committee for whom 5 minutes is never enough. Five hours is closer. You're trying to be respectful of everyone's time and [Sensenbrenner] was very, very generous…Democrats wanted to turn a thoughtful review of the Patriot Act into open mic night at the Improv," he said.
Rep. Jerry Nadler (D-N.Y.), one of the Democrats who kept the hearing going after Sensenbrenner left, said, "At the end, I wanted to make a statement. I sought recognition, but the chairman declared the hearing adjourned. I said, 'point of order,' and he just got up and walked out." Proper parliamentary practice in the House generally requires that committee chairman adjourn on motion or without objection, neither of which was the case this morning. "Despite the fact that [Sensenbrenner had left], I went ahead and made the statement, at which point, someone turned off my mike and I had to comment loudly," he said. The hearing was one of a dozen the Judiciary committee has held on the reauthorization of the USA Patriot Act, but it was the only one to feature solely witnesses put forth by the panel's Democrats.
GOP Chairman Walks Out of Meeting
By JIM ABRAMS, Associated Press Writer

Friday, June 10, 2005


Printable Version
Email This Article




(06-10) 16:33 PDT WASHINGTON (AP) --


The Republican chairman walked off with the gavel, leaving Democrats shouting into turned-off microphones at a raucous hearing Friday on the Patriot Act.


The House Judiciary Committee hearing, with the two sides accusing each other of being irresponsible and undemocratic, came as President Bush was urging Congress to renew those sections of the post-Sept. 11 counterterrorism law set to expire in September.


Rep. James Sensenbrenner, R-Wis., chairman of the panel, abruptly gaveled the meeting to an end and walked out, followed by other Republicans. Sensenbrenner declared that much of the testimony, which veered into debate over the detainees at Guantanamo Bay, was irrelevant.


Rep. Jerrold Nadler, D-N.Y., protested, raising his voice as his microphone went off, came back on, and went off again.


"We are not besmirching the honor of the United States, we are trying to uphold it," he said.


Democrats asked for the hearing, the 11th the committee has held on the act since April, saying past hearings had been too slanted toward witnesses who supported the law. The four witnesses were from groups, including Amnesty International USA and the American Immigration Lawyers Association, that have questioned the constitutionality of some aspects of the act, which allows law enforcement greater authority to investigate suspected terrorists.


Nadler said Sensenbrenner, one of the authors of the Patriot Act, was "rather rude, cutting everybody off in mid-sentence with an attitude of total hostility."


Tempers flared when Rep. Mike Pence, R-Ind., accused Amnesty International of endangering the lives of Americans in uniform by referring to the prison at Guantanamo Bay as a "gulag." Sensenbrenner didn't allow the Amnesty representative, Chip Pitts, to respond until Nadler raised a "point of decency."


Sensenbrenner's spokesman, Jeff Lungren, said the hearing had lasted two hours and "the chairman was very accommodating, giving members extra time."


James Zogby, president of the Arab American Institute, speaking immediately after Sensenbrenner left, voiced dismay over the proceedings. "I'm troubled about what kind of lesson this gives" to the rest of the world, he told the Democrats remaining in the room.


House Democratic leader Nancy Pelosi, in a statement, said the hearing was an example of Republican abuse of power and she would ask House Speaker Dennis Hastert to order an apology from Sensenbrenner.



Archives
Monday, May 03, 2004 Tuesday, May 04, 2004 Sunday, May 09, 2004 Tuesday, May 11, 2004 Wednesday, May 12, 2004 Friday, May 14, 2004 Saturday, May 15, 2004 Sunday, May 16, 2004 Monday, May 17, 2004 Tuesday, May 18, 2004 Wednesday, May 19, 2004 Thursday, May 20, 2004 Friday, May 21, 2004 Monday, May 24, 2004 Tuesday, May 25, 2004 Wednesday, May 26, 2004 Thursday, May 27, 2004 Friday, May 28, 2004 Saturday, May 29, 2004 Sunday, May 30, 2004 Tuesday, June 01, 2004 Wednesday, June 02, 2004 Thursday, June 03, 2004 Friday, June 04, 2004 Saturday, June 05, 2004 Sunday, June 06, 2004 Monday, June 07, 2004 Tuesday, June 08, 2004 Wednesday, June 09, 2004 Thursday, June 10, 2004 Friday, June 11, 2004 Sunday, June 13, 2004 Monday, June 14, 2004 Wednesday, June 16, 2004 Thursday, June 17, 2004 Friday, June 18, 2004 Sunday, June 20, 2004 Monday, June 21, 2004 Tuesday, June 22, 2004 Wednesday, June 23, 2004 Thursday, June 24, 2004 Friday, June 25, 2004 Saturday, June 26, 2004 Sunday, June 27, 2004 Tuesday, June 29, 2004 Wednesday, June 30, 2004 Thursday, July 01, 2004 Friday, July 02, 2004 Saturday, July 03, 2004 Sunday, July 04, 2004 Monday, July 05, 2004 Tuesday, July 06, 2004 Wednesday, July 07, 2004 Thursday, July 08, 2004 Friday, July 09, 2004 Saturday, July 10, 2004 Sunday, July 11, 2004 Monday, July 12, 2004 Tuesday, July 13, 2004 Wednesday, July 14, 2004 Thursday, July 15, 2004 Friday, July 16, 2004 Saturday, July 17, 2004 Sunday, July 18, 2004 Monday, July 19, 2004 Tuesday, July 20, 2004 Wednesday, July 21, 2004 Friday, July 23, 2004 Friday, July 30, 2004 Monday, August 02, 2004 Tuesday, August 03, 2004 Wednesday, August 04, 2004 Thursday, August 05, 2004 Friday, August 06, 2004 Saturday, August 07, 2004 Sunday, August 08, 2004 Tuesday, August 10, 2004 Wednesday, August 11, 2004 Thursday, August 12, 2004 Friday, August 13, 2004 Saturday, August 14, 2004 Sunday, August 15, 2004 Monday, August 16, 2004 Tuesday, August 17, 2004 Friday, August 20, 2004 Saturday, August 21, 2004 Tuesday, August 24, 2004 Wednesday, August 25, 2004 Thursday, August 26, 2004 Friday, August 27, 2004 Sunday, August 29, 2004 Monday, August 30, 2004 Wednesday, September 01, 2004 Thursday, September 02, 2004 Friday, September 03, 2004 Saturday, September 04, 2004 Sunday, September 05, 2004 Monday, September 06, 2004 Tuesday, September 07, 2004 Wednesday, September 08, 2004 Thursday, September 09, 2004 Friday, September 10, 2004 Saturday, September 11, 2004 Sunday, September 12, 2004 Monday, September 13, 2004 Tuesday, September 14, 2004 Wednesday, September 15, 2004 Friday, September 17, 2004 Saturday, September 18, 2004 Sunday, September 19, 2004 Tuesday, September 21, 2004 Wednesday, September 22, 2004 Thursday, September 23, 2004 Friday, September 24, 2004 Saturday, September 25, 2004 Monday, September 27, 2004 Tuesday, September 28, 2004 Wednesday, September 29, 2004 Thursday, September 30, 2004 Friday, October 01, 2004 Saturday, October 02, 2004 Sunday, October 03, 2004 Monday, October 04, 2004 Tuesday, October 05, 2004 Wednesday, October 06, 2004 Thursday, October 07, 2004 Friday, October 08, 2004 Saturday, October 09, 2004 Sunday, October 10, 2004 Tuesday, October 12, 2004 Wednesday, October 13, 2004 Thursday, October 14, 2004 Friday, October 15, 2004 Saturday, October 16, 2004 Sunday, October 17, 2004 Monday, October 18, 2004 Tuesday, October 19, 2004 Wednesday, October 20, 2004 Thursday, October 21, 2004 Friday, October 22, 2004 Saturday, October 23, 2004 Sunday, October 24, 2004 Monday, October 25, 2004 Tuesday, October 26, 2004 Wednesday, October 27, 2004 Thursday, October 28, 2004 Friday, October 29, 2004 Saturday, October 30, 2004 Sunday, October 31, 2004 Monday, November 01, 2004 Tuesday, November 02, 2004 Wednesday, November 03, 2004 Thursday, November 04, 2004 Friday, November 05, 2004 Saturday, November 06, 2004 Sunday, November 07, 2004 Monday, November 08, 2004 Tuesday, November 09, 2004 Wednesday, November 10, 2004 Thursday, November 11, 2004 Friday, November 12, 2004 Saturday, November 13, 2004 Sunday, November 14, 2004 Monday, November 15, 2004 Tuesday, November 16, 2004 Wednesday, November 17, 2004 Thursday, November 18, 2004 Friday, November 19, 2004 Saturday, November 20, 2004 Sunday, November 21, 2004 Monday, November 22, 2004 Thursday, November 25, 2004 Friday, November 26, 2004 Saturday, November 27, 2004 Sunday, November 28, 2004 Tuesday, November 30, 2004 Wednesday, December 01, 2004 Thursday, December 02, 2004 Friday, December 03, 2004 Saturday, December 04, 2004 Tuesday, December 07, 2004 Wednesday, December 08, 2004 Thursday, December 09, 2004 Friday, December 10, 2004 Saturday, December 11, 2004 Sunday, December 12, 2004 Monday, December 13, 2004 Tuesday, December 14, 2004 Wednesday, December 15, 2004 Thursday, December 16, 2004 Friday, December 17, 2004 Sunday, December 19, 2004 Monday, December 20, 2004 Friday, December 24, 2004 Saturday, December 25, 2004 Sunday, December 26, 2004 Wednesday, December 29, 2004 Thursday, December 30, 2004 Friday, December 31, 2004 Monday, January 03, 2005 Wednesday, January 05, 2005 Thursday, January 06, 2005 Saturday, January 08, 2005 Sunday, January 09, 2005 Tuesday, January 11, 2005 Wednesday, January 12, 2005 Thursday, January 13, 2005 Saturday, January 15, 2005 Wednesday, January 19, 2005 Friday, January 21, 2005 Saturday, January 22, 2005 Sunday, January 23, 2005 Monday, January 24, 2005 Wednesday, January 26, 2005 Thursday, January 27, 2005 Friday, January 28, 2005 Saturday, January 29, 2005 Monday, January 31, 2005 Thursday, February 03, 2005 Friday, February 04, 2005 Saturday, February 05, 2005 Sunday, February 06, 2005 Monday, February 07, 2005 Tuesday, February 08, 2005 Wednesday, February 09, 2005 Thursday, February 10, 2005 Friday, February 11, 2005 Saturday, February 12, 2005 Sunday, February 13, 2005 Tuesday, February 15, 2005 Thursday, February 17, 2005 Saturday, February 19, 2005 Sunday, February 20, 2005 Wednesday, February 23, 2005 Saturday, February 26, 2005 Sunday, February 27, 2005 Monday, February 28, 2005 Wednesday, March 02, 2005 Thursday, March 03, 2005 Sunday, March 06, 2005 Tuesday, March 08, 2005 Wednesday, March 09, 2005 Thursday, March 10, 2005 Friday, March 11, 2005 Saturday, March 12, 2005 Sunday, March 13, 2005 Monday, March 14, 2005 Tuesday, March 15, 2005 Wednesday, March 16, 2005 Thursday, March 17, 2005 Friday, March 18, 2005 Saturday, March 19, 2005 Thursday, March 24, 2005 Friday, March 25, 2005 Saturday, March 26, 2005 Sunday, March 27, 2005 Wednesday, March 30, 2005 Thursday, March 31, 2005 Friday, April 01, 2005 Saturday, April 02, 2005 Sunday, April 03, 2005 Wednesday, April 06, 2005 Thursday, April 07, 2005 Saturday, April 09, 2005 Sunday, April 10, 2005 Monday, April 11, 2005 Thursday, April 14, 2005 Saturday, April 16, 2005 Sunday, April 17, 2005 Monday, April 18, 2005 Wednesday, April 20, 2005 Thursday, April 21, 2005 Friday, April 22, 2005 Saturday, April 23, 2005 Sunday, April 24, 2005 Tuesday, April 26, 2005 Friday, April 29, 2005 Saturday, April 30, 2005 Sunday, May 01, 2005 Monday, May 02, 2005 Tuesday, May 03, 2005 Wednesday, May 04, 2005 Thursday, May 05, 2005 Friday, May 06, 2005 Sunday, May 08, 2005 Wednesday, May 11, 2005 Thursday, May 12, 2005 Friday, May 13, 2005 Sunday, May 15, 2005 Monday, May 16, 2005 Wednesday, May 18, 2005 Thursday, May 19, 2005 Friday, May 20, 2005 Saturday, May 21, 2005 Sunday, May 22, 2005 Monday, May 23, 2005 Tuesday, May 24, 2005 Wednesday, May 25, 2005 Thursday, May 26, 2005 Friday, May 27, 2005 Saturday, May 28, 2005 Sunday, May 29, 2005 Monday, May 30, 2005 Tuesday, May 31, 2005 Wednesday, June 01, 2005 Thursday, June 02, 2005 Friday, June 03, 2005 Saturday, June 04, 2005 Sunday, June 05, 2005 Monday, June 06, 2005 Tuesday, June 07, 2005 Wednesday, June 08, 2005 Thursday, June 09, 2005 Friday, June 10, 2005 Sunday, June 12, 2005 Tuesday, June 14, 2005 Thursday, June 16, 2005 Friday, June 17, 2005 Saturday, June 18, 2005 Sunday, June 19, 2005 Monday, June 20, 2005 Tuesday, June 21, 2005 Thursday, June 23, 2005 Saturday, June 25, 2005 Sunday, June 26, 2005 Tuesday, June 28, 2005 Wednesday, June 29, 2005 Thursday, June 30, 2005 Friday, July 01, 2005 Saturday, July 02, 2005 Monday, July 04, 2005 Wednesday, July 06, 2005 Thursday, July 07, 2005 Saturday, July 09, 2005 Sunday, July 10, 2005 Friday, July 15, 2005 Sunday, July 17, 2005 Tuesday, July 19, 2005 Wednesday, July 20, 2005 Thursday, July 21, 2005 Saturday, July 23, 2005 Sunday, July 24, 2005 Tuesday, August 02, 2005 Thursday, August 04, 2005 Friday, August 05, 2005 Saturday, August 13, 2005 Wednesday, August 24, 2005 Friday, August 26, 2005 Saturday, August 27, 2005 Saturday, September 03, 2005 Wednesday, September 07, 2005 Thursday, September 08, 2005 Saturday, September 24, 2005 Wednesday, September 28, 2005 Wednesday, October 19, 2005 Thursday, October 20, 2005 Friday, October 21, 2005 Sunday, October 23, 2005 Wednesday, November 02, 2005 Monday, November 21, 2005 Wednesday, November 23, 2005 Friday, December 02, 2005 Saturday, December 10, 2005 Saturday, December 17, 2005 Sunday, December 18, 2005 Monday, December 19, 2005 Wednesday, December 21, 2005 Wednesday, January 04, 2006 Friday, January 06, 2006 Monday, January 09, 2006 Monday, January 16, 2006 Tuesday, January 17, 2006 Friday, January 20, 2006 Sunday, January 22, 2006 Saturday, January 28, 2006 Tuesday, January 31, 2006 Wednesday, February 01, 2006 Thursday, February 02, 2006 Wednesday, February 08, 2006 Thursday, February 09, 2006 Friday, February 10, 2006 Saturday, February 11, 2006 Sunday, February 12, 2006 Monday, February 13, 2006 Tuesday, February 14, 2006 Wednesday, February 15, 2006 Thursday, February 16, 2006 Saturday, February 18, 2006 Monday, February 20, 2006 Wednesday, February 22, 2006 Thursday, February 23, 2006 Sunday, March 05, 2006 Tuesday, March 07, 2006 Friday, March 24, 2006 Saturday, March 25, 2006 Wednesday, April 05, 2006 Thursday, April 06, 2006 Friday, April 07, 2006 Saturday, April 08, 2006 Tuesday, April 11, 2006 Monday, April 17, 2006 Tuesday, April 25, 2006 Thursday, April 27, 2006 Tuesday, May 09, 2006 Friday, May 12, 2006 Saturday, May 13, 2006 Sunday, May 14, 2006 Monday, May 15, 2006 Tuesday, May 16, 2006 Thursday, May 18, 2006 Friday, May 26, 2006 Sunday, May 28, 2006 Monday, May 29, 2006 Wednesday, May 31, 2006 Thursday, June 01, 2006 Sunday, June 04, 2006 Monday, June 05, 2006 Friday, June 09, 2006 Saturday, June 10, 2006 Sunday, June 11, 2006 Friday, June 16, 2006 Monday, June 19, 2006 Friday, June 23, 2006 Sunday, June 25, 2006 Tuesday, June 27, 2006 Wednesday, June 28, 2006 Friday, June 30, 2006 Sunday, July 09, 2006 Thursday, July 13, 2006 Friday, July 14, 2006 Saturday, July 15, 2006 Monday, July 17, 2006 Tuesday, July 18, 2006 Wednesday, July 19, 2006 Tuesday, July 25, 2006 Wednesday, July 26, 2006 Friday, July 28, 2006 Sunday, July 30, 2006 Monday, July 31, 2006 Thursday, August 03, 2006 Friday, August 04, 2006 Sunday, August 06, 2006 Monday, August 07, 2006 Wednesday, August 09, 2006 Thursday, August 10, 2006 Sunday, August 13, 2006 Tuesday, August 15, 2006 Thursday, August 17, 2006 Friday, August 18, 2006 Wednesday, September 06, 2006 Friday, September 08, 2006 Monday, September 11, 2006 Wednesday, September 13, 2006 Thursday, September 14, 2006 Friday, September 22, 2006 Saturday, September 23, 2006 Sunday, October 01, 2006 Tuesday, October 03, 2006 Monday, October 30, 2006 Monday, November 06, 2006 Tuesday, November 07, 2006 Sunday, November 12, 2006 Tuesday, November 21, 2006 Wednesday, November 22, 2006 Thursday, November 23, 2006 Friday, December 01, 2006 Monday, December 04, 2006 Tuesday, December 05, 2006 Thursday, December 14, 2006 Wednesday, December 20, 2006 Thursday, December 21, 2006 Friday, December 29, 2006 Wednesday, January 10, 2007 Thursday, January 11, 2007 Saturday, January 13, 2007 Monday, January 15, 2007 Wednesday, January 17, 2007 Saturday, January 20, 2007 Tuesday, January 23, 2007 Tuesday, February 20, 2007 Saturday, February 24, 2007 Sunday, February 25, 2007 Friday, March 23, 2007 Wednesday, April 04, 2007 Tuesday, April 10, 2007 Thursday, April 12, 2007 Friday, April 13, 2007 Thursday, April 19, 2007 Friday, April 20, 2007 Tuesday, April 24, 2007 Tuesday, May 08, 2007 Thursday, May 10, 2007 Friday, May 11, 2007 Monday, May 14, 2007 Tuesday, May 15, 2007 Sunday, May 20, 2007 Monday, May 21, 2007 Tuesday, May 22, 2007 Wednesday, May 23, 2007 Thursday, May 24, 2007 Sunday, May 27, 2007 Wednesday, May 30, 2007 Thursday, May 31, 2007 Friday, June 01, 2007 Monday, June 04, 2007 Wednesday, June 06, 2007 Saturday, June 09, 2007 Sunday, June 10, 2007 Monday, June 11, 2007 Friday, June 15, 2007 Tuesday, June 19, 2007 Tuesday, June 26, 2007 Wednesday, June 27, 2007 Thursday, June 28, 2007 Saturday, June 30, 2007 Monday, July 02, 2007 Tuesday, July 03, 2007 Friday, July 06, 2007 Tuesday, July 10, 2007 Friday, July 13, 2007 Tuesday, July 24, 2007 Saturday, July 28, 2007 Sunday, July 29, 2007 Monday, August 13, 2007 Sunday, August 19, 2007 Saturday, August 25, 2007 Monday, August 27, 2007 Wednesday, August 29, 2007 Friday, August 31, 2007 Friday, September 07, 2007 Wednesday, September 12, 2007 Wednesday, September 19, 2007 Friday, September 21, 2007 Friday, September 28, 2007 Tuesday, October 02, 2007 Thursday, October 11, 2007 Saturday, October 27, 2007 Thursday, November 01, 2007 Saturday, November 03, 2007 Monday, November 05, 2007 Wednesday, November 28, 2007 Tuesday, December 04, 2007 Tuesday, December 11, 2007 Friday, December 14, 2007 Friday, December 21, 2007 Tuesday, December 25, 2007 Saturday, December 29, 2007 Monday, January 07, 2008 Thursday, January 10, 2008 Saturday, January 12, 2008 Sunday, January 13, 2008 Tuesday, January 15, 2008 Friday, January 18, 2008 Saturday, January 19, 2008 Friday, January 25, 2008 Sunday, January 27, 2008 Monday, January 28, 2008 Tuesday, January 29, 2008 Sunday, February 03, 2008 Wednesday, February 06, 2008 Friday, February 08, 2008 Sunday, February 10, 2008 Monday, February 11, 2008 Tuesday, February 12, 2008 Monday, February 25, 2008 Tuesday, February 26, 2008 Monday, March 03, 2008 Tuesday, March 04, 2008 Saturday, March 22, 2008 Saturday, April 19, 2008 Wednesday, April 23, 2008 Saturday, April 26, 2008 Wednesday, April 30, 2008 Monday, May 05, 2008 Tuesday, May 13, 2008 Wednesday, May 14, 2008 Saturday, May 17, 2008 Tuesday, May 20, 2008 Saturday, May 24, 2008 Sunday, May 25, 2008 Thursday, June 12, 2008 Tuesday, June 17, 2008 Saturday, July 05, 2008 Tuesday, July 08, 2008 Monday, August 04, 2008 Thursday, August 28, 2008 Thursday, September 11, 2008 Saturday, September 20, 2008 Monday, September 22, 2008 Tuesday, September 23, 2008 Wednesday, September 24, 2008 Friday, September 26, 2008 Monday, September 29, 2008 Saturday, October 04, 2008 Wednesday, October 08, 2008 Thursday, October 09, 2008 Sunday, October 12, 2008 Wednesday, October 15, 2008 Wednesday, October 22, 2008 Thursday, October 23, 2008 Friday, October 24, 2008 Tuesday, October 28, 2008 Wednesday, October 29, 2008 Monday, November 03, 2008 Tuesday, November 04, 2008 Thursday, November 06, 2008 Saturday, November 08, 2008 Monday, November 10, 2008 Wednesday, November 19, 2008 Thursday, December 18, 2008 Monday, December 22, 2008 Sunday, January 11, 2009 Thursday, January 22, 2009 Monday, January 26, 2009 Thursday, February 19, 2009 Tuesday, February 24, 2009 Friday, February 27, 2009 Monday, March 02, 2009 Thursday, March 05, 2009 Wednesday, March 11, 2009 Thursday, March 12, 2009 Friday, March 13, 2009 Thursday, March 19, 2009 Monday, March 23, 2009 Friday, March 27, 2009 Saturday, March 28, 2009 Sunday, March 29, 2009 Thursday, April 02, 2009 Tuesday, April 07, 2009 Tuesday, April 14, 2009 Tuesday, April 21, 2009 Thursday, April 23, 2009 Saturday, April 25, 2009 Sunday, May 03, 2009 Wednesday, May 06, 2009 Tuesday, May 12, 2009 Wednesday, May 13, 2009 Thursday, May 14, 2009 Sunday, May 17, 2009 Tuesday, May 26, 2009 Wednesday, June 03, 2009 Thursday, June 04, 2009 Tuesday, June 09, 2009 Friday, June 12, 2009 Saturday, June 13, 2009 Sunday, June 14, 2009 Monday, June 22, 2009 Thursday, June 25, 2009 Saturday, July 11, 2009 Tuesday, July 14, 2009 Friday, July 24, 2009 Tuesday, August 18, 2009 Wednesday, August 19, 2009 Friday, August 21, 2009 Monday, August 24, 2009 Thursday, September 03, 2009 Wednesday, September 09, 2009 Thursday, September 10, 2009 Sunday, September 13, 2009 Monday, September 14, 2009 Tuesday, September 15, 2009 Wednesday, September 23, 2009 Friday, September 25, 2009 Sunday, September 27, 2009 Tuesday, September 29, 2009 Monday, November 02, 2009 Tuesday, November 10, 2009 Thursday, November 12, 2009 Tuesday, November 24, 2009 Thursday, February 25, 2010 Thursday, March 04, 2010 Wednesday, March 17, 2010 Tuesday, March 23, 2010 Friday, April 09, 2010 Friday, April 16, 2010 Wednesday, April 21, 2010 Thursday, April 22, 2010 Friday, April 23, 2010 Thursday, April 29, 2010 Sunday, May 02, 2010 Friday, May 07, 2010 Sunday, May 09, 2010 Monday, May 10, 2010 Tuesday, May 11, 2010 Tuesday, June 15, 2010