Copyright Notice
- All original comments are © Copyright 2004 by CodeWarrior. All rights are reserved. All quoted material unless in public domain, are the copyrighted works of the respective copyright holders, and all referenced trademarks are respectively owned by the relevant trademark holder. No attempt nor intention is made by this author to dilute any trademark or infringe any copyrighted material. All materials used on this page not copyrighted by CodeWarrior, are held to be used for non-commercial , personal, fair use purposes. All declaratoy statements not manifestly,contextually or perceptually, intended to be sarcastic, ironic, or parody in nature, are asserted to be true and correct by the author of this blog, as far as could be determined given the information available to the author at the time the post was written. Unauthorized reproduction of material on this page is prohibited, unless such limited reproduction falls under fair use, and such use is authorized if proper attribution of the source of the material, and author is credited in all instances of its usage.
SEARCH THIS SITE USING KEYWORDS
Powered by:

CodeWarriorZ BlueZ
CodeWarriorz Thoughts
Day to day musings of free speech activist CodeWarrior.
CHECK OUT THE WEBSITE OF MY PAL SHMOO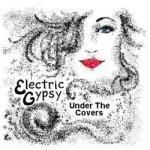 Thursday, July 07, 2005
Fox News' Brian Kilmeade: London terror attack ... [Media Matters for America]
You have to watch this clip to believe it!
http://mediamatters.org/static/video/foxandfriends-200507070004.wmv
"Fox News' Brian Kilmeade: London terror attack near G8 summit "works to ... Western world's advantage, for people to experience something like this together"
The following exchange between Fox News host Brian Kilmeade and Fox News business contributor and substitute host Stuart Varney occurred during breaking news coverage of the attacks on London subways and buses on the July 7 edition of Fox News' Fox & Friends:
KILMEADE: And he [British Prime Minister Tony Blair] made the statement, clearly shaken, but clearly determined. This is his second address in the last hour. First to the people of London, and now at the G8 summit, where their topic Number 1 --believe it or not-- was global warming, the second was African aid. And that was the first time since 9-11 when they should know, and they do know now, that terrorism should be Number 1. But it's important for them all to be together. I think that works to our advantage, in the Western world's advantage, for people to experience something like this together, just 500 miles from where the attacks have happened.
VARNEY: It puts the Number 1 issue right back on the front burner right at the point where all these world leaders are meeting. It takes global warming off the front burner. It takes African aid off the front burner. It sticks terrorism and the fight on the war on terror, right up front all over again.
KILMEADE: Yeah."
7 COME 11
Although from time to time I will dabble in speculation about conspiracies, I usually do not get obsessed with number symbolism.
Certainly, there were many speculating about the fact that the Twin Towers attack was done on 9-11 , which also happens to be the number one dials in the States for emergency help...and then, there are those that talk about there being 911 days difference between the Twin Towers event and the Madrid train bombings...
http://www.snopes.com/rumors/madrid.asp
But, even I tend not to notice those, or put much stock in them...I did think about today's event...7-7-2005. If you add up the digits in the year to one number...the result is 7-7-7.
And, as things sometimes do, this led me to think about this phrase "7 come 11", something which, for one reason or another, pops up into my head every time I see the numbers 7 and 11 associated.
So, where the hell does this "7 come 11" phrase come from?
Most think it is from dice games.
Now, if we go to the Bible...Genesis 11:7 says
"Go to, let us go down, and there confound their language, that they may not understand one another's speech."
Well...we get confounded around here a lot.
If you go to the FAA site and look at 7-7-7
you find this:
http://www.faa.gov/atpubs/ATC/Chp7/atc0707.html#7-7-7
"Section 7. Terminal Radar Service
Area (TRSA)- Terminal
7-7-1. APPLICATION
Apply TRSA procedures within the designated TRSA in addition to the basic services described in Chapter 7, Visual, Section 6, Basic Radar Service to VFR Aircraft- Terminal.
REFERENCE-
FAAO 7110.65, Visual Separation, Para 7-2-1.
7-7-2. ISSUANCE OF EFC
Inform the pilot when to expect further clearance when VFR aircraft are held either inside or outside the TRSA.
REFERENCE-
FAAO 7110.65, Visual Separation, Para 7-2-1.
7-7-3. SEPARATION
Separate VFR aircraft from VFR/IFR aircraft by any one of the following:
a. Visual separation, as specified in para 7-2-1, Visual Separation, para 7-4-2, Vectors for Visual Approach, and para 7-6-7, Sequencing.
NOTE-
Issue wake turbulence cautionary advisories in accordance with para 2-1-20, Wake Turbulence Cautionary Advisories.
b. 500 feet vertical separation.
c. Target resolution when using broadband radar systems. The application of target resolutions at locations not using broadband radar will be individually approved by the Program Director for Air Traffic Planning and Procedures, ATP-1.
NOTE-
Apply the provisions of para 5-5-4, Minima, subparas d and e when wake turbulence separation is required.
REFERENCE-
FAAO 7110.65, Visual Separation, Para 7-2-1.
7-7-4. HELICOPTER TRAFFIC
Helicopters need not be separated from other helicopters. Traffic information shall be exchanged, as necessary.
REFERENCE-
FAAO 7110.65, Visual Separation, Para 7-2-1.
7-7-5. ALTITUDE ASSIGNMENTS
a. Altitude information contained in a clearance, instruction, or advisory to VFR aircraft shall meet MVA, MSA, or minimum IFR altitude criteria.
REFERENCE-
FAAO 7110.65, Flight Direction, Para 4-5-2.
FAAO 7110.65, Exceptions, Para 4-5-3.
FAAO 7110.65, Minimum En Route Altitudes, Para 4-5-6.
b. If required, issue altitude assignments, consistent with the provisions of 14 CFR Section 91.119.
NOTE-
The MSAs are:
(1) Over congested areas, an altitude at least 1,000 feet above the highest obstacle; and
(2) Over other than congested areas, an altitude at least 500 feet above the surface.
c. When necessary to assign an altitude for separation purposes to VFR aircraft contrary to 14 CFR Section 91.159, advise the aircraft to resume altitudes appropriate for the direction of flight when the altitude assignment is no longer needed for separation or when leaving the TRSA.
PHRASEOLOGY-
RESUME APPROPRIATE VFR ALTITUDES.
REFERENCE-
FAAO 7110.65, Practice Approaches, Para 4-8-11.
FAAO 7110.65, Application, Para 5-6-1.
FAAO 7110.65, Visual Separation, Para 7-2-1.
7-7-6. APPROACH INTERVAL
The tower shall specify the approach interval.
REFERENCE-
FAAO 7110.65, Visual Separation, Para 7-2-1.
7-7-7. TRSA DEPARTURE INFORMATION
a. At controlled airports within the TRSA, inform a departing aircraft proposing to operate within the TRSA when to contact departure control and the frequency to use. If the aircraft is properly equipped, ground control or clearance delivery shall issue the appropriate beacon code.
NOTE-
Departing aircraft are assumed to want TRSA service unless the pilot states, "negative TRSA service," or makes a similar comment. Pilots are expected to inform the controller of intended destination and/or route of flight and altitude."
Oh, to heck with numerology...
:)
Herald.com | 07/07/2005 | Limbaugh loses fight over MD records
Limbaugh loses fight over MD records
Ending a legal battle, a judge turned over some of conservative talk-show host Rush Limbaugh's medical records to prosecutors looking into allegations of prescription drug abuse.
BY SUSAN SPENCER-WENDEL
Palm Beach Post
WEST PALM BEACH - A judge handed some of Rush Limbaugh's medical records to prosecutors Wednesday in a blunt ending to the conservative talk-show king's battle to keep his medical records private and out of their hands.
Palm Beach County Circuit Judge Thomas Barkdull III also returned a thicker stack of records to Limbaugh's lawyer, Roy Black, at a brief hearing in open court.
Barkdull divvied up the records, deciding which would be returned to Limbaugh and which would be forwarded to Assistant State Attorney James Martz for use in the criminal investigation of Limbaugh.
Black's stack was visibly thicker than Martz's.
''Mine's bigger than yours,'' Black quipped to Martz before leaving court.
''It's not the size that matters,'' Martz retorted.
The brief handoff ended Limbaugh's string of losses in Florida courts over his claim that the records' seizure violated his privacy rights.
Black reviewed the files later Wednesday and issued a statement saying ''most'' of Limbaugh's records had been returned to him.
''This proves our point that the state's wholesale seizure of Mr. Limbaugh's medical records was improper,'' Black wrote.
Limbaugh, 54, of Palm Beach, has not been charged with any crime. He's been a target of investigators since his former housekeeper told the state attorney's office a story of his rampant prescription drug abuse.
Investigators got search warrants and seized records from Limbaugh's doctor offices, shortly after Limbaugh's public admission he was addicted.
The warrants detailed the housekeeper's claims and alleged possible doctor-shopping, or seeking duplicate prescriptions from doctors. That felony has almost never been prosecuted in the county.
Attached to the warrants as evidence was a list of prescription drugs from one pharmacy in Palm Beach detailing Limbaugh's usage. Large amounts of commonly abused painkillers were on the list, but most of the prescriptions were written by one doctor.
Black told reporters that media accounts have distorted the amount of drugs on that list, adding that Limbaugh followed the prescribed amount.
Limbaugh made no comment on his radio show
=====SNIP=========
Is it a surprise that someone with a first name of "RUSH" might be using narcotics?
Egypt's Iraq envoy murdered, Zarqawi group claims killing - Forbes.com
Egypt's Iraq envoy murdered, Zarqawi group claims killing
07.07.2005, 03:27 PM
CAIRO (AFX) - The Egyptian ambassador to Iraq has been murdered by his captors, the office of President Hosni Mubarak said,
The killing was claimed by the group of Al-Qaeda's Iraq frontman Abu Musab al-Zarqawi.
Ambassador-designate Ihab al-Sharif, 51, who was the first foreign head of mission to have been kidnapped and murdered since Iraq's hostage crisis began, was abducted at the weekend while walking in a Baghdad street.
'This terrorist act will not dissuade Egypt from adopting strong positions in solidarity with Iraq and its people and will not make Egypt go back on its support to the country and Arab causes,' the presidency said.
'Mubarak passes on his sincere condolences to the family of Ihab al-Sharif, who he considers to be a martyr of the country,' it added, quoted by the Mena agency.
The Al-Qaeda Organization in the Land of Two Rivers released a statement on its website claiming the killing of Sharif, who had been due to become the first ambassador from an Arab country to Iraq.
A short video on the website showed a blindfolded Sharif wearing a black-and-white polo shirt and identifying himself as he recalled his career at the foreign ministry, which included a stint as number two diplomat at the Egyptian embassy in Israel.
However unlike previous instances in which hostages have been killed, the video did not show footage of Sharif's execution, who was married with two daughters.
Sharif, who was named to his post in June, had been due to present his credentials as ambassador to the Iraqi authorities.
The statement also condemned Egypt's policies in the region, particularly in Iraq, where it was 'the first Arab country to send an ambassador... in response to the orders of the Crusaders.'
For those who advocate the Iraqi War by saying that we need to "Fight Them There So We Don't Have to Fight Them Here"...the attacks in London seem to prove you wrong, don't they!

DMNews.com | News | Article
July 07, 2005
By: Robert Gellman
rgellman@netacc.net
The recently enacted Real ID Act may turn out to be an interesting bellwether for privacy over the next few years. It's a complicated piece of legislation, with a checkered history and many opponents in many places. Yet it passed Congress this year without significant debate, amendments or a vote on the merits.
If all those descriptions sound disjointed, then keep reading. This is one of those complex situations where you need to juggle a number of balls to keep track of what happened and to understand what the controversies are. It's all so complex that the discussion will continue in my next column.
The author of the law is Rep. James Sensenbrenner, R-WI, chair of the House Judiciary Committee. His goals included making it harder for everyone to obtain a driver's license without meeting a higher standard of proof and clamping down on the issuance of driver's licenses to illegal aliens.
The history dates to last year when Sensenbrenner wanted to add his proposal to the intelligence community reform legislation that resulted from the recommendations of the 9/11 Commission. Opposition to Sensenbrenner's ID bill was strong in the Senate, and the House leadership held up that must-pass reform bill in response to Sensenbrenner's protest over the Senate's refusal to accept it. In the end, however, political pressure for intelligence reform was too great. The compromise was that the reform bill would pass, but the ID bill would come up at another time and in another way.
That's what happened this year. The bill was attached to another must-pass bill authorizing money for the troops in Iraq. Senators were unhappy, but they were unwilling to push this fight to the wall, and Sensenbrenner got his way. Not only did his bill pass, but it also repealed a law enacted last year and already being implemented to strengthen the driver's license process.
To be sure, there was support for the ID bill from most Republicans in the House, but the opposition in the Senate was probably strong enough to kill it again if the bill came up on its own. Sensenbrenner's personal determination to pass the bill was the determining factor. The House leadership's commitment to Sensenbrenner was also important. Curiously, the bill moved through the legislative process with little public attention until the very end. When the press and the public began to notice what was happening, the opposition was too late.
The new law says that unless state license procedures meet federal standards, the federal government will not accept the driver's license as identification. If you think that it doesn't matter, consider what you have to do to board an airplane, enter a federal building, apply for Social Security benefits, qualify for Medicare or otherwise interface with a federal agency. Most people show a driver's license. You could use a passport if you have one, but most people do not. Almost no one carries a passport, anyway.
For most people, the driver's license is the identification card used most often. It is commonly described as a de facto national identifier, and critics charge that the Real ID Act will go several steps further toward making the license an official national identifier. The law doesn't quite do that, but it does advance in that direction. Much of the rhetoric and the newspaper editorials about the act focused on the national identifier angle, but there are plenty of other opponents to the law.
Some objected because of the law's effect on the availability of driver's licenses to illegal aliens. The act tells states that they must verify whether an applicant for a license or renewal is in the country legally. Licenses for aliens has been controversial, and states have implemented a range of solutions, including no driver's licenses for illegals on one end and full licenses on the other. For our purposes, we can mostly set those issues aside except to note that the immigration community will continue to be a source of objection to the Real ID Act in the future.
Opposition to the Real ID Act also comes from the states. They see the legislation as an unfunded mandate with a large price tag. The Congressional Budget Office estimated the costs at $100 million, but the National Conference of State Legislatures thinks the national price tag will be $500 million to $700 million. If you assign a cost to the time that people will spend waiting in line, the price tag could double.
The act does not take effect for three years, so I anticipate that there will be time for the issues to come back to a boil. My guess is that the immigration aspects of the act will cut both ways politically, and the federalism questions aren't much different than many other comparable issues raised by federal legislation all the time. It's the privacy issue that is most likely to continue to resonate broadly and to provide cover for politicians and interest groups otherwise unhappy about the Real ID Act.
Why might the privacy issue be so potent here? The factor that most often undermines the public's desire for privacy is the public's desire for convenience. People will give up their privacy for shorter lines, less hassle and faster transactions. The Real ID Act will result in exactly the opposite. We'll find out why next month.
AP Newswire - Blasts destroy bus, disrupt London subway
Explosions on Double-Decker Bus and in London's Subway System Cause Havoc As G-8 Gets Underway
Several blasts went off on the London subway and on at least one double-decker bus during the morning rush hour Thursday, police said, injuring riders and prompting officials to shut down the entire underground transport network.
British Home Secretary Charles Clarke said there had been "terrible injuries."
The near simultaneous explosions came a day after London was awarded the 2012 Olympics and as the G-8 summit was getting underway in Scotland. Initial reports blamed a power surge, but officials were not ruling out an intentional attack.
One witness, Darren Hall, said some passengers emerging from an evacuated subway station had soot and blood on their faces. He told BBC TV that he was evacuated along with others near the major King's Cross station and only afterward heard a blast.
Sky News showed a picture of a mangled red bus; police said they suspected a bomb caused the explosion.
Police confirmed an explosion destroyed a double-decker bus at Russell Square in central London, and Dow Jones Newswires reported police reporting explosions on at least two others buses.
A witness at the Russell Square blast said the entire top deck of that bus was destroyed.
"I was on the bus in front and heard an incredible bang, I turned round and half the double decker bus was in the air," Belinda Seabrook told Press Association, the British news agency.
She said the bus was packed with people.
"It was a massive explosion and there were papers and half a bus flying through the air," she said.
There was no immediate official comment from British Prime Minister Tony Blair, who was hosting the world's most powerful leaders at Gleneagles, Scotland. It was not clear if the G-8 gathering focusing on climate change and aid for Africa _ but from which Iraq has largely been left off the agenda _ would have to be postponed.
Police said incidents were reported at the Aldgate station near the Liverpool Street railway terminal, Edgware Road and King's Cross in north London, Old Street in the financial district and Russell Square in central London, near the British Museum.
London Ambulance Service said several vehicles had been dispatched to the area near Liverpool Street station.
"We believe there was some sort of explosion. There are some walking wounded at Aldgate," said a spokesman for City of London police, speaking on condition of anonymity.
"We are not sure of the scale of the incident. Reports are still coming in."
Bradley Anderson, a subway passenger, told Sky News that "there was some kind of explosion or something" as his train reached the Edgware Road station in northeast London.
"Everything went black and we collided into some kind of oncoming train," Anderson said.
Xinhua - English
LONDON, July 7 (Xinhuanet) -- London's entire railway network was suspended Thursday after an explosion in the city's financial district injured several people, British transport police said.
The explosion was reported near the area near Liverpool Street railway station during rush hour.
The subway maintenance company said a power surge caused the explosion.
London Underground reported a second incident at another subway station in northwest London, but gave no details.
Police evacuated several tube stations after the incidents, including the busy King's Cross station in north London.
Bush Wipes Out on his little bicycle in Scotland and hurts a Bobbie
Wipe-Out: Bush Crashes Bike At G-8
President Suffers Minor Scrapes, Bruises

POSTED: 4:08 pm EDT July 6, 2005
UPDATED: 4:59 pm EDT July 6, 2005

GLENEAGLES, Scotland -- President George W. Bush has some scrapes on his hands and arms after a bike collision with a Scottish police officer at the resort where the G-8 summit is taking place.

The officer has been taken to a hospital. Police said he has a "very minor" ankle injury.

White House spokesman Scott McClellan said Bush was going at "a pretty good speed" and took a spill after the crash. He needed bandages from the White House physician. The presidential bike took some damage.

McClellan said the officer is from a nearby town and was on a security detail. He said Bush was worried about the officer and talked with him after the crash, and will likely call the officer later.

Bush attended a dinner hosted by Queen Elizabeth at the Group of Eight economic summit after the crash. He wore a tuxedo and showed no signs of distress.

Bush Says He's Fine After Bike Accident

Thursday July 7, 2005 10:31 AM


AP Photo XGLE102

By TOM RAUM

Associated Press Writer

GLENEAGLES, Scotland (AP) - Fresh bandages on his left hand from a mountain biking accident, President Bush said Thursday he's doing well - and so apparently is the Scottish police officer with whom he collided.

``It just goes to show I should act my age,'' Bush, who turned 59 on Wednesday, joked with reporters.

Bush lost control of his bike Wednesday on a slick stretch of pavement and ran into the local officer, who was on foot, knocking him over.

``When you ride hard on a mountain bike, sometimes you fall. Otherwise, you're not riding hard,'' Bush said.

The spill occurred as Bush was exercising after arriving here to attend a summit of the Group of Eight nations.

Bush, who was wearing a helmet, suffered minor scrapes and bruises to his left hand and arm that required bandages by the White House physician, White House spokesman Scott McClellan said. The officer, a member of the police department of Strathclyde who was on a security detail, was briefly taken to the hospital and suffered a minor ankle injury.

The president said he called the officer's cell phone later Wednesday and talked to him as he was on his way home from the hospital. ``He's doing fine,'' Bush said.

``I was less concerned about myself and more concerned about him,'' Bush said.

Bush said the accident happened after he had been riding for about an hour on the grounds of the golf resort here that is the site of the summit. Bush said he was ``flying'' on his bike. ``The pavement was slick...The bike came out from under me,'' he said.

Bush's bike was damaged, requiring him to ride back to the hotel in a Secret Service vehicle.

But the fall didn't affect the president's schedule. Dressed in a tuxedo and showing no signs of distress, he attended the summit's opening dinner hosted by Queen Elizabeth on Wednesday night.

On Thursday morning, Bush appeared alongside British Prime Minister Tony Blair with flesh-colored bandages on two fingers of his left hand.

``I think I found my limitation,'' the president said.

A year ago, Bush was cut and bruised when he sailed over the handlebars while riding a mountain bike at his Texas ranch.

========Snip===========
And..taking a trip down memory lane..here's another story from
CodeWarriorz Thoughts about another of his bicycle crashes..

Bush's "Accident Proneness" Goes back a while
"Bush Bruised Diving To Avoid Truck "

Now, more recently we remember poor little Georgy almost choking to death on a pretzel, falling off the couch and hitting this head...he fell off his bike and scraped his face and hands up....
and looking back to 1999...
"AUSTIN, Texas –– Gov. George W. Bush, the Republican presidential front-runner, sustained minor injuries to his right leg and hip Monday when he dived to avoid a truck trailer that overturned near his jogging path.
Bush was treated at the scene and later traveled to New Hampshire for a scheduled campaign swing, said Linda Edwards, Bush's press secretary.
Staff Sgt. Roscoe Hughey, a 39-year-old Texas Department of Public Safety agent who was accompanying Bush on a bicycle, received bruises to his left side, DPS spokeswoman Tela Mange said. He was treated at the Brackenridge Hospital emergency room and released about four hours later, said hospital spokeswoman Stephanie Elsea.
Bush was running on the hike-and-bike trail around Town Lake in downtown Austin when the accident occurred about 12:06 p.m, according to Ms. Edwards and the Austin Police Department,
A truck pulling a dumpster-like trailer was traveling on the street that parallels the jogging trail when the trailer overturned. Debris – including chunks of concrete and wood – were dumped across the jogging path.
"We're not clear what made it lose control, but the truck was out of control," Ms. Edwards said.
She said Bush told her the injuries to his right leg and right hip were suffered when he dived to get out of the way. "
============SNIP=================
For a non-drunk, he sures does have a lot of accidents.

Rogues Gallery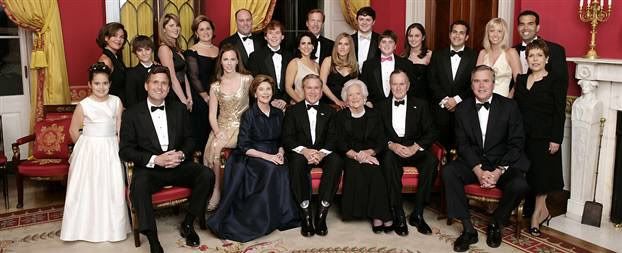 Archives
Monday, May 03, 2004 Tuesday, May 04, 2004 Sunday, May 09, 2004 Tuesday, May 11, 2004 Wednesday, May 12, 2004 Friday, May 14, 2004 Saturday, May 15, 2004 Sunday, May 16, 2004 Monday, May 17, 2004 Tuesday, May 18, 2004 Wednesday, May 19, 2004 Thursday, May 20, 2004 Friday, May 21, 2004 Monday, May 24, 2004 Tuesday, May 25, 2004 Wednesday, May 26, 2004 Thursday, May 27, 2004 Friday, May 28, 2004 Saturday, May 29, 2004 Sunday, May 30, 2004 Tuesday, June 01, 2004 Wednesday, June 02, 2004 Thursday, June 03, 2004 Friday, June 04, 2004 Saturday, June 05, 2004 Sunday, June 06, 2004 Monday, June 07, 2004 Tuesday, June 08, 2004 Wednesday, June 09, 2004 Thursday, June 10, 2004 Friday, June 11, 2004 Sunday, June 13, 2004 Monday, June 14, 2004 Wednesday, June 16, 2004 Thursday, June 17, 2004 Friday, June 18, 2004 Sunday, June 20, 2004 Monday, June 21, 2004 Tuesday, June 22, 2004 Wednesday, June 23, 2004 Thursday, June 24, 2004 Friday, June 25, 2004 Saturday, June 26, 2004 Sunday, June 27, 2004 Tuesday, June 29, 2004 Wednesday, June 30, 2004 Thursday, July 01, 2004 Friday, July 02, 2004 Saturday, July 03, 2004 Sunday, July 04, 2004 Monday, July 05, 2004 Tuesday, July 06, 2004 Wednesday, July 07, 2004 Thursday, July 08, 2004 Friday, July 09, 2004 Saturday, July 10, 2004 Sunday, July 11, 2004 Monday, July 12, 2004 Tuesday, July 13, 2004 Wednesday, July 14, 2004 Thursday, July 15, 2004 Friday, July 16, 2004 Saturday, July 17, 2004 Sunday, July 18, 2004 Monday, July 19, 2004 Tuesday, July 20, 2004 Wednesday, July 21, 2004 Friday, July 23, 2004 Friday, July 30, 2004 Monday, August 02, 2004 Tuesday, August 03, 2004 Wednesday, August 04, 2004 Thursday, August 05, 2004 Friday, August 06, 2004 Saturday, August 07, 2004 Sunday, August 08, 2004 Tuesday, August 10, 2004 Wednesday, August 11, 2004 Thursday, August 12, 2004 Friday, August 13, 2004 Saturday, August 14, 2004 Sunday, August 15, 2004 Monday, August 16, 2004 Tuesday, August 17, 2004 Friday, August 20, 2004 Saturday, August 21, 2004 Tuesday, August 24, 2004 Wednesday, August 25, 2004 Thursday, August 26, 2004 Friday, August 27, 2004 Sunday, August 29, 2004 Monday, August 30, 2004 Wednesday, September 01, 2004 Thursday, September 02, 2004 Friday, September 03, 2004 Saturday, September 04, 2004 Sunday, September 05, 2004 Monday, September 06, 2004 Tuesday, September 07, 2004 Wednesday, September 08, 2004 Thursday, September 09, 2004 Friday, September 10, 2004 Saturday, September 11, 2004 Sunday, September 12, 2004 Monday, September 13, 2004 Tuesday, September 14, 2004 Wednesday, September 15, 2004 Friday, September 17, 2004 Saturday, September 18, 2004 Sunday, September 19, 2004 Tuesday, September 21, 2004 Wednesday, September 22, 2004 Thursday, September 23, 2004 Friday, September 24, 2004 Saturday, September 25, 2004 Monday, September 27, 2004 Tuesday, September 28, 2004 Wednesday, September 29, 2004 Thursday, September 30, 2004 Friday, October 01, 2004 Saturday, October 02, 2004 Sunday, October 03, 2004 Monday, October 04, 2004 Tuesday, October 05, 2004 Wednesday, October 06, 2004 Thursday, October 07, 2004 Friday, October 08, 2004 Saturday, October 09, 2004 Sunday, October 10, 2004 Tuesday, October 12, 2004 Wednesday, October 13, 2004 Thursday, October 14, 2004 Friday, October 15, 2004 Saturday, October 16, 2004 Sunday, October 17, 2004 Monday, October 18, 2004 Tuesday, October 19, 2004 Wednesday, October 20, 2004 Thursday, October 21, 2004 Friday, October 22, 2004 Saturday, October 23, 2004 Sunday, October 24, 2004 Monday, October 25, 2004 Tuesday, October 26, 2004 Wednesday, October 27, 2004 Thursday, October 28, 2004 Friday, October 29, 2004 Saturday, October 30, 2004 Sunday, October 31, 2004 Monday, November 01, 2004 Tuesday, November 02, 2004 Wednesday, November 03, 2004 Thursday, November 04, 2004 Friday, November 05, 2004 Saturday, November 06, 2004 Sunday, November 07, 2004 Monday, November 08, 2004 Tuesday, November 09, 2004 Wednesday, November 10, 2004 Thursday, November 11, 2004 Friday, November 12, 2004 Saturday, November 13, 2004 Sunday, November 14, 2004 Monday, November 15, 2004 Tuesday, November 16, 2004 Wednesday, November 17, 2004 Thursday, November 18, 2004 Friday, November 19, 2004 Saturday, November 20, 2004 Sunday, November 21, 2004 Monday, November 22, 2004 Thursday, November 25, 2004 Friday, November 26, 2004 Saturday, November 27, 2004 Sunday, November 28, 2004 Tuesday, November 30, 2004 Wednesday, December 01, 2004 Thursday, December 02, 2004 Friday, December 03, 2004 Saturday, December 04, 2004 Tuesday, December 07, 2004 Wednesday, December 08, 2004 Thursday, December 09, 2004 Friday, December 10, 2004 Saturday, December 11, 2004 Sunday, December 12, 2004 Monday, December 13, 2004 Tuesday, December 14, 2004 Wednesday, December 15, 2004 Thursday, December 16, 2004 Friday, December 17, 2004 Sunday, December 19, 2004 Monday, December 20, 2004 Friday, December 24, 2004 Saturday, December 25, 2004 Sunday, December 26, 2004 Wednesday, December 29, 2004 Thursday, December 30, 2004 Friday, December 31, 2004 Monday, January 03, 2005 Wednesday, January 05, 2005 Thursday, January 06, 2005 Saturday, January 08, 2005 Sunday, January 09, 2005 Tuesday, January 11, 2005 Wednesday, January 12, 2005 Thursday, January 13, 2005 Saturday, January 15, 2005 Wednesday, January 19, 2005 Friday, January 21, 2005 Saturday, January 22, 2005 Sunday, January 23, 2005 Monday, January 24, 2005 Wednesday, January 26, 2005 Thursday, January 27, 2005 Friday, January 28, 2005 Saturday, January 29, 2005 Monday, January 31, 2005 Thursday, February 03, 2005 Friday, February 04, 2005 Saturday, February 05, 2005 Sunday, February 06, 2005 Monday, February 07, 2005 Tuesday, February 08, 2005 Wednesday, February 09, 2005 Thursday, February 10, 2005 Friday, February 11, 2005 Saturday, February 12, 2005 Sunday, February 13, 2005 Tuesday, February 15, 2005 Thursday, February 17, 2005 Saturday, February 19, 2005 Sunday, February 20, 2005 Wednesday, February 23, 2005 Saturday, February 26, 2005 Sunday, February 27, 2005 Monday, February 28, 2005 Wednesday, March 02, 2005 Thursday, March 03, 2005 Sunday, March 06, 2005 Tuesday, March 08, 2005 Wednesday, March 09, 2005 Thursday, March 10, 2005 Friday, March 11, 2005 Saturday, March 12, 2005 Sunday, March 13, 2005 Monday, March 14, 2005 Tuesday, March 15, 2005 Wednesday, March 16, 2005 Thursday, March 17, 2005 Friday, March 18, 2005 Saturday, March 19, 2005 Thursday, March 24, 2005 Friday, March 25, 2005 Saturday, March 26, 2005 Sunday, March 27, 2005 Wednesday, March 30, 2005 Thursday, March 31, 2005 Friday, April 01, 2005 Saturday, April 02, 2005 Sunday, April 03, 2005 Wednesday, April 06, 2005 Thursday, April 07, 2005 Saturday, April 09, 2005 Sunday, April 10, 2005 Monday, April 11, 2005 Thursday, April 14, 2005 Saturday, April 16, 2005 Sunday, April 17, 2005 Monday, April 18, 2005 Wednesday, April 20, 2005 Thursday, April 21, 2005 Friday, April 22, 2005 Saturday, April 23, 2005 Sunday, April 24, 2005 Tuesday, April 26, 2005 Friday, April 29, 2005 Saturday, April 30, 2005 Sunday, May 01, 2005 Monday, May 02, 2005 Tuesday, May 03, 2005 Wednesday, May 04, 2005 Thursday, May 05, 2005 Friday, May 06, 2005 Sunday, May 08, 2005 Wednesday, May 11, 2005 Thursday, May 12, 2005 Friday, May 13, 2005 Sunday, May 15, 2005 Monday, May 16, 2005 Wednesday, May 18, 2005 Thursday, May 19, 2005 Friday, May 20, 2005 Saturday, May 21, 2005 Sunday, May 22, 2005 Monday, May 23, 2005 Tuesday, May 24, 2005 Wednesday, May 25, 2005 Thursday, May 26, 2005 Friday, May 27, 2005 Saturday, May 28, 2005 Sunday, May 29, 2005 Monday, May 30, 2005 Tuesday, May 31, 2005 Wednesday, June 01, 2005 Thursday, June 02, 2005 Friday, June 03, 2005 Saturday, June 04, 2005 Sunday, June 05, 2005 Monday, June 06, 2005 Tuesday, June 07, 2005 Wednesday, June 08, 2005 Thursday, June 09, 2005 Friday, June 10, 2005 Sunday, June 12, 2005 Tuesday, June 14, 2005 Thursday, June 16, 2005 Friday, June 17, 2005 Saturday, June 18, 2005 Sunday, June 19, 2005 Monday, June 20, 2005 Tuesday, June 21, 2005 Thursday, June 23, 2005 Saturday, June 25, 2005 Sunday, June 26, 2005 Tuesday, June 28, 2005 Wednesday, June 29, 2005 Thursday, June 30, 2005 Friday, July 01, 2005 Saturday, July 02, 2005 Monday, July 04, 2005 Wednesday, July 06, 2005 Thursday, July 07, 2005 Saturday, July 09, 2005 Sunday, July 10, 2005 Friday, July 15, 2005 Sunday, July 17, 2005 Tuesday, July 19, 2005 Wednesday, July 20, 2005 Thursday, July 21, 2005 Saturday, July 23, 2005 Sunday, July 24, 2005 Tuesday, August 02, 2005 Thursday, August 04, 2005 Friday, August 05, 2005 Saturday, August 13, 2005 Wednesday, August 24, 2005 Friday, August 26, 2005 Saturday, August 27, 2005 Saturday, September 03, 2005 Wednesday, September 07, 2005 Thursday, September 08, 2005 Saturday, September 24, 2005 Wednesday, September 28, 2005 Wednesday, October 19, 2005 Thursday, October 20, 2005 Friday, October 21, 2005 Sunday, October 23, 2005 Wednesday, November 02, 2005 Monday, November 21, 2005 Wednesday, November 23, 2005 Friday, December 02, 2005 Saturday, December 10, 2005 Saturday, December 17, 2005 Sunday, December 18, 2005 Monday, December 19, 2005 Wednesday, December 21, 2005 Wednesday, January 04, 2006 Friday, January 06, 2006 Monday, January 09, 2006 Monday, January 16, 2006 Tuesday, January 17, 2006 Friday, January 20, 2006 Sunday, January 22, 2006 Saturday, January 28, 2006 Tuesday, January 31, 2006 Wednesday, February 01, 2006 Thursday, February 02, 2006 Wednesday, February 08, 2006 Thursday, February 09, 2006 Friday, February 10, 2006 Saturday, February 11, 2006 Sunday, February 12, 2006 Monday, February 13, 2006 Tuesday, February 14, 2006 Wednesday, February 15, 2006 Thursday, February 16, 2006 Saturday, February 18, 2006 Monday, February 20, 2006 Wednesday, February 22, 2006 Thursday, February 23, 2006 Sunday, March 05, 2006 Tuesday, March 07, 2006 Friday, March 24, 2006 Saturday, March 25, 2006 Wednesday, April 05, 2006 Thursday, April 06, 2006 Friday, April 07, 2006 Saturday, April 08, 2006 Tuesday, April 11, 2006 Monday, April 17, 2006 Tuesday, April 25, 2006 Thursday, April 27, 2006 Tuesday, May 09, 2006 Friday, May 12, 2006 Saturday, May 13, 2006 Sunday, May 14, 2006 Monday, May 15, 2006 Tuesday, May 16, 2006 Thursday, May 18, 2006 Friday, May 26, 2006 Sunday, May 28, 2006 Monday, May 29, 2006 Wednesday, May 31, 2006 Thursday, June 01, 2006 Sunday, June 04, 2006 Monday, June 05, 2006 Friday, June 09, 2006 Saturday, June 10, 2006 Sunday, June 11, 2006 Friday, June 16, 2006 Monday, June 19, 2006 Friday, June 23, 2006 Sunday, June 25, 2006 Tuesday, June 27, 2006 Wednesday, June 28, 2006 Friday, June 30, 2006 Sunday, July 09, 2006 Thursday, July 13, 2006 Friday, July 14, 2006 Saturday, July 15, 2006 Monday, July 17, 2006 Tuesday, July 18, 2006 Wednesday, July 19, 2006 Tuesday, July 25, 2006 Wednesday, July 26, 2006 Friday, July 28, 2006 Sunday, July 30, 2006 Monday, July 31, 2006 Thursday, August 03, 2006 Friday, August 04, 2006 Sunday, August 06, 2006 Monday, August 07, 2006 Wednesday, August 09, 2006 Thursday, August 10, 2006 Sunday, August 13, 2006 Tuesday, August 15, 2006 Thursday, August 17, 2006 Friday, August 18, 2006 Wednesday, September 06, 2006 Friday, September 08, 2006 Monday, September 11, 2006 Wednesday, September 13, 2006 Thursday, September 14, 2006 Friday, September 22, 2006 Saturday, September 23, 2006 Sunday, October 01, 2006 Tuesday, October 03, 2006 Monday, October 30, 2006 Monday, November 06, 2006 Tuesday, November 07, 2006 Sunday, November 12, 2006 Tuesday, November 21, 2006 Wednesday, November 22, 2006 Thursday, November 23, 2006 Friday, December 01, 2006 Monday, December 04, 2006 Tuesday, December 05, 2006 Thursday, December 14, 2006 Wednesday, December 20, 2006 Thursday, December 21, 2006 Friday, December 29, 2006 Wednesday, January 10, 2007 Thursday, January 11, 2007 Saturday, January 13, 2007 Monday, January 15, 2007 Wednesday, January 17, 2007 Saturday, January 20, 2007 Tuesday, January 23, 2007 Tuesday, February 20, 2007 Saturday, February 24, 2007 Sunday, February 25, 2007 Friday, March 23, 2007 Wednesday, April 04, 2007 Tuesday, April 10, 2007 Thursday, April 12, 2007 Friday, April 13, 2007 Thursday, April 19, 2007 Friday, April 20, 2007 Tuesday, April 24, 2007 Tuesday, May 08, 2007 Thursday, May 10, 2007 Friday, May 11, 2007 Monday, May 14, 2007 Tuesday, May 15, 2007 Sunday, May 20, 2007 Monday, May 21, 2007 Tuesday, May 22, 2007 Wednesday, May 23, 2007 Thursday, May 24, 2007 Sunday, May 27, 2007 Wednesday, May 30, 2007 Thursday, May 31, 2007 Friday, June 01, 2007 Monday, June 04, 2007 Wednesday, June 06, 2007 Saturday, June 09, 2007 Sunday, June 10, 2007 Monday, June 11, 2007 Friday, June 15, 2007 Tuesday, June 19, 2007 Tuesday, June 26, 2007 Wednesday, June 27, 2007 Thursday, June 28, 2007 Saturday, June 30, 2007 Monday, July 02, 2007 Tuesday, July 03, 2007 Friday, July 06, 2007 Tuesday, July 10, 2007 Friday, July 13, 2007 Tuesday, July 24, 2007 Saturday, July 28, 2007 Sunday, July 29, 2007 Monday, August 13, 2007 Sunday, August 19, 2007 Saturday, August 25, 2007 Monday, August 27, 2007 Wednesday, August 29, 2007 Friday, August 31, 2007 Friday, September 07, 2007 Wednesday, September 12, 2007 Wednesday, September 19, 2007 Friday, September 21, 2007 Friday, September 28, 2007 Tuesday, October 02, 2007 Thursday, October 11, 2007 Saturday, October 27, 2007 Thursday, November 01, 2007 Saturday, November 03, 2007 Monday, November 05, 2007 Wednesday, November 28, 2007 Tuesday, December 04, 2007 Tuesday, December 11, 2007 Friday, December 14, 2007 Friday, December 21, 2007 Tuesday, December 25, 2007 Saturday, December 29, 2007 Monday, January 07, 2008 Thursday, January 10, 2008 Saturday, January 12, 2008 Sunday, January 13, 2008 Tuesday, January 15, 2008 Friday, January 18, 2008 Saturday, January 19, 2008 Friday, January 25, 2008 Sunday, January 27, 2008 Monday, January 28, 2008 Tuesday, January 29, 2008 Sunday, February 03, 2008 Wednesday, February 06, 2008 Friday, February 08, 2008 Sunday, February 10, 2008 Monday, February 11, 2008 Tuesday, February 12, 2008 Monday, February 25, 2008 Tuesday, February 26, 2008 Monday, March 03, 2008 Tuesday, March 04, 2008 Saturday, March 22, 2008 Saturday, April 19, 2008 Wednesday, April 23, 2008 Saturday, April 26, 2008 Wednesday, April 30, 2008 Monday, May 05, 2008 Tuesday, May 13, 2008 Wednesday, May 14, 2008 Saturday, May 17, 2008 Tuesday, May 20, 2008 Saturday, May 24, 2008 Sunday, May 25, 2008 Thursday, June 12, 2008 Tuesday, June 17, 2008 Saturday, July 05, 2008 Tuesday, July 08, 2008 Monday, August 04, 2008 Thursday, August 28, 2008 Thursday, September 11, 2008 Saturday, September 20, 2008 Monday, September 22, 2008 Tuesday, September 23, 2008 Wednesday, September 24, 2008 Friday, September 26, 2008 Monday, September 29, 2008 Saturday, October 04, 2008 Wednesday, October 08, 2008 Thursday, October 09, 2008 Sunday, October 12, 2008 Wednesday, October 15, 2008 Wednesday, October 22, 2008 Thursday, October 23, 2008 Friday, October 24, 2008 Tuesday, October 28, 2008 Wednesday, October 29, 2008 Monday, November 03, 2008 Tuesday, November 04, 2008 Thursday, November 06, 2008 Saturday, November 08, 2008 Monday, November 10, 2008 Wednesday, November 19, 2008 Thursday, December 18, 2008 Monday, December 22, 2008 Sunday, January 11, 2009 Thursday, January 22, 2009 Monday, January 26, 2009 Thursday, February 19, 2009 Tuesday, February 24, 2009 Friday, February 27, 2009 Monday, March 02, 2009 Thursday, March 05, 2009 Wednesday, March 11, 2009 Thursday, March 12, 2009 Friday, March 13, 2009 Thursday, March 19, 2009 Monday, March 23, 2009 Friday, March 27, 2009 Saturday, March 28, 2009 Sunday, March 29, 2009 Thursday, April 02, 2009 Tuesday, April 07, 2009 Tuesday, April 14, 2009 Tuesday, April 21, 2009 Thursday, April 23, 2009 Saturday, April 25, 2009 Sunday, May 03, 2009 Wednesday, May 06, 2009 Tuesday, May 12, 2009 Wednesday, May 13, 2009 Thursday, May 14, 2009 Sunday, May 17, 2009 Tuesday, May 26, 2009 Wednesday, June 03, 2009 Thursday, June 04, 2009 Tuesday, June 09, 2009 Friday, June 12, 2009 Saturday, June 13, 2009 Sunday, June 14, 2009 Monday, June 22, 2009 Thursday, June 25, 2009 Saturday, July 11, 2009 Tuesday, July 14, 2009 Friday, July 24, 2009 Tuesday, August 18, 2009 Wednesday, August 19, 2009 Friday, August 21, 2009 Monday, August 24, 2009 Thursday, September 03, 2009 Wednesday, September 09, 2009 Thursday, September 10, 2009 Sunday, September 13, 2009 Monday, September 14, 2009 Tuesday, September 15, 2009 Wednesday, September 23, 2009 Friday, September 25, 2009 Sunday, September 27, 2009 Tuesday, September 29, 2009 Monday, November 02, 2009 Tuesday, November 10, 2009 Thursday, November 12, 2009 Tuesday, November 24, 2009 Thursday, February 25, 2010 Thursday, March 04, 2010 Wednesday, March 17, 2010 Tuesday, March 23, 2010 Friday, April 09, 2010 Friday, April 16, 2010 Wednesday, April 21, 2010 Thursday, April 22, 2010 Friday, April 23, 2010 Thursday, April 29, 2010 Sunday, May 02, 2010 Friday, May 07, 2010 Sunday, May 09, 2010 Monday, May 10, 2010 Tuesday, May 11, 2010 Tuesday, June 15, 2010