Copyright Notice
- All original comments are © Copyright 2004 by CodeWarrior. All rights are reserved. All quoted material unless in public domain, are the copyrighted works of the respective copyright holders, and all referenced trademarks are respectively owned by the relevant trademark holder. No attempt nor intention is made by this author to dilute any trademark or infringe any copyrighted material. All materials used on this page not copyrighted by CodeWarrior, are held to be used for non-commercial , personal, fair use purposes. All declaratoy statements not manifestly,contextually or perceptually, intended to be sarcastic, ironic, or parody in nature, are asserted to be true and correct by the author of this blog, as far as could be determined given the information available to the author at the time the post was written. Unauthorized reproduction of material on this page is prohibited, unless such limited reproduction falls under fair use, and such use is authorized if proper attribution of the source of the material, and author is credited in all instances of its usage.
SEARCH THIS SITE USING KEYWORDS
Powered by:

CodeWarriorZ BlueZ
CodeWarriorz Thoughts
Day to day musings of free speech activist CodeWarrior.
CHECK OUT THE WEBSITE OF MY PAL SHMOO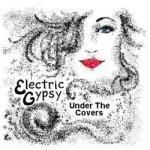 Sunday, July 24, 2005
an Bremmer
July 25, 2005

THE main reason the growing scandal around Karl Rove matters - aside from the fact that a senior White House official may have committed a felony - is that it damages George W. Bush's declining political capital.

From social security reform to Iranian nuclear proliferation, from Supreme Court nominations to US-China confrontation, a president needs domestic political capital to achieve his policy goals. Bush's chip stack is clearly shrinking.

Most second-term presidents have 18months to govern before lame-duck status sets in. Bush is already wrestling with Congress on foreign and domestic priorities. The battle over Rove's possible involvement in a felony dangerously distracts the White House and is likely to undermine support for the President's agenda.

Rove, the man credited with Bush's winning campaign strategies in 2000 and last year, has been dogged by charges he leaked the name of an undercover CIA agent to at least three journalists. One, Robert Novak, published the agent's name in his syndicated column. A second, The New York Times correspondent Judith Miller, is in jail for refusing to reveal who gave her the agent's name. The third, Time magazine's Matthew Cooper, avoided jail when Rove, his source, released him from a confidentiality deal, allowing him to testify before a grand jury. Time also handed over Cooper's notes and emails relating to the leak.

Novak says he wrote the column that outed the agent, Valerie Plame, to discredit ambassador Joseph Wilson's criticism of the Bush administration.






Wilson, Plame's husband, says he was sent to Africa by the White House to investigate claims then Iraqi president Saddam Hussein had tried to buy uranium from Niger. Wilson says he found no evidence such an attempt was ever made. But Bush made the claim in 2003 anyway as part of his effort to secure domestic support for the invasion of Iraq.

Wilson then wrote an opinion piece challenging the White House's truthfulness. Novak says he outed Plame to show the White House had not authorised Wilson's trip to Niger. But Wilson says the White House leaked his wife's name, and Novak printed it, simply to get revenge on someone who had criticised Bush.

With the opening of Cooper's notes, the media has moved into 24-hour Rove-watch. But there is reason to doubt the Bush confidant was the source of the leak.

The disclosure of the agent's name was too sloppy and unprofessional for someone of Rove's calibre. A recklessly large number of journalists were first approached about writing the story.

And although Novak is clearly an ideological conservative, he has criticised the administration often enough that he can hardly be considered its mouthpiece.

It was no sure thing Novak would play his assigned role. The lack of a coherent media strategy, the unnecessary urgency about placement of the story and the eagerness to use Novak all point to a leaker in the White House less media-savvy than Rove.

But if Rove didn't leak the agent's name, who did? It's sheer speculation, but smart money in Washington appears to be on Vice-President Dick Cheney's chief of staff, "Scooter" Libby, giving Plame's name to The New York Times reporter Miller - possibly with the direct involvement, or at least knowledge, of Cheney himself.

That would explain why the administration gave Cooper the go-ahead to reveal his conversations with Rove: the White House was confident Rove had broken no laws. If Miller were to reveal her sources, on the other hand, that would be another political problem entirely. Miller is accordingly likely to be the journalist who received the initial leak.

The person who gave her Plame's name may well be indictable. In other words, if Miller had revealed her source, a senior Bush official could have landed in jail - setting off a media circus of Monica Lewinsky proportions. That scandal would have potentially paralysed the administration at a time it is wrestling with high-stakes policy problems.

It's likely the scandal around Rove will grow. Because Bush values personal loyalty, and because his adviser has probably not broken the law, Rove is expected to remain in the administration. Bush knows the media would read Rove's departure as an admission of guilt and report the story as a body blow to the administration's credibility.

His record while at a federal appeals court, though sparse, shows a resistance to limits on presidential power.
By Warren Richey | Staff writer of The Christian Science Monitor
In his two years as a member of the federal appeals court in Washington, D.C., Judge John Roberts has helped decide more than 120 cases.

Not one of them examined abortion rights, affirmative action, or the separation of church and state. Rather than hot-button social issues, many of his cases involved litigation over complex regulatory matters and suits against some arm of the government. Most never made it into the headlines.


In the Monitor
Friday, 07/22/05
The sidewalks where terror breeds
An echo of attacks on London
Ideology's high profile in hearings
Clues on how Roberts might act on high court
China makes major shift on currency
More stories...

Get all the Monitor's headlines by e-mail.
Subscribe for free.



E-mail this story
Write a letter to the Editor
Printer-friendly version
Permission to reprint/republish


Still, with his nomination to replace retiring Justice Sandra Day O'Connor on the US Supreme Court, Judge Roberts's appeals-court work is suddenly under heavy scrutiny for any clues about how he might behave should he win a lifetime appointment to the nation's highest court.

The record that is emerging, though surprisingly sparse, does offer some insight into what makes Roberts tick as a judge, legal analysts say.

Many conservatives are not concerned with the lack of a long judicial record. "I take comfort in the fact that he is very bright and that he seems to understand the role of a judge, and I think lots of good things ought to flow from that," says M. Edward Whelan, president of the Ethics and Public Policy Center in Washington.

Liberals are worried that the lack of an extensive judicial record means a lack of ammunition for the campaign being mounted to defeat the Roberts nomination. Efforts are under way to reach even further back into his service in the Reagan and the first Bush administrations for documents that might help flesh out his thoughts on contentious issues.

Among cases drawing considerable interest are those in which Roberts:

• Upheld the president's authority to conduct terrorism tribunals at the Guantanamo Bay Naval Base in Cuba.

• Raised questions in a dissent about whether the commerce clause authorizes enforcement of the Endangered Species Act in certain cases.

• Upheld the arrest of a 12-year-old girl apprehended for eating a single French fry in a subway station.

"The one thing that seems pretty clear is that he is very strong on resisting any limits on presidential power," says William Marshall, a constitutional law professor at the University of North Carolina School of Law at Chapel Hill.

Last week, a three-judge panel, including Roberts, delivered the legal equivalent of a home run to the Bush administration in upholding its use of military commissions to try individuals designated as enemy combatants who are being held at Guantánamo.

A federal judge in Washington had earlier ruled that the president did not have the power to conduct such commissions and that the Bush administration was violating terms of the Geneva Accords. The appeals court panel - including Roberts - disagreed.

The scope of presidential authority to wage the war on terror is expected to become a major issue before the Supreme Court in the months and years ahead.

One Roberts case receiving particularly close attention involves a 2003 challenge to the federal Endangered Species Act. At issue was whether the act could be invoked to protect a certain species of toad that exists entirely in California and was being threatened by a development project. The appeals court ruled that under Congress's commerce-clause powers, the Endangered Species Act extends protection to the toad.

Parties in the case asked the full appeals court to reconsider. All but two judges declined to take up the case.

Roberts was one of the two.

In his dissent, he said the full court should agree to hear the case to more faithfully apply two Supreme Court precedents establishing limits on Congress's commerce-clause powers. He noted that the Fifth US Circuit Court of Appeals had recently adopted a similar, more restrictive, reading of commerce-clause authority and the Endangered Species Act.

"The panel's approach in this case leads to the result that regulating the taking of a hapless toad that, for reasons of its own, lives its entire life in California constitutes regulating 'commerce ... among the several states,' " Roberts wrote.

Legal analysts say Roberts's dissent is likely to spark sharp questioning during his confirmation hearing about his thoughts on judicial limits on federal and congressional power. He will also draw inquiries about his commitment to environmental protection by the national government, they say.

Alliance for Justice, a liberal advocacy group, says in a report that Roberts's dissent in the toad case raises a red flag. "The effect of Judge Roberts' views on Congress' commerce clause authority might threaten to undermine a wide swath of federal protections, including many environmental, civil rights, workplace and criminal laws," the report says.

The Roberts dissent was written in 2003. Last month, the Supreme Court limited its earlier commerce-clause rulings in a case that authorized federal policing of the intrastate possession and use of marijuana for medical purposes. Roberts, of course, did not have the benefit of that decision at the time he wrote his earlier dissent.

In the much-discussed French fry case, a 12-year-old girl was arrested for eating a French fry in a Washington, D.C., subway station. Rather than questioning the wisdom of the city's harsh policy, Roberts said the role of judges was to apply the law. He upheld the arrest and said it was up to elected city officials to decide the wisdom of the policy that prompted the arrest.

Related Stories
07/22/05
Ideology's high profile in hearings
07/21/05
Bush's pick meets measured reaction
07/21/05
Editorial: What to Ask Nominee Roberts
07/21/05
A conservative with few hard edges

Conservatives are praising the ruling as an example of the proper limited role of judges. Liberals say the case raises questions about fair treatment of juveniles by the government - issues that they say were glossed over by Roberts.

How Roberts might rule on abortion is at the top of the list of concerns being expressed by liberal advocacy groups. But he has had no known professional involvement with the issue since his confirmation hearings to the appeals court in 2003.

At that time, he was repeatedly asked by senators whether he believed the abortion precedent Roe v. Wade should be overruled. He dodged the question.

He said that Roe was binding legal precedent and that as an appeals-court judge he would be bound to follow it. He added, "Nothing in my personal views would prevent me from doing so."

Now, as a prospective Supreme Court justice, Roberts could have the power to overturn Roe - as well as to rule in other abortion-related cases. Still, there is nothing in his appeals-court experience that suggests how he might approach the issue.

You can follow the next two months of political thrashing and hullabaloo over the nomination of John Roberts to the Supreme Court, or you can get the whole thing over with by looking at how he handled a single french fry.

Thanks to a ninth-grader at Deal Junior High School who in 2000 committed the horrifying crime of eating a fry in a D.C. Metro station, we have as strong a look inside Roberts's mind as we're likely to get from weeks of investigation and hearings.

Ansche Hedgepeth was only 12 when a Metro police officer caught her, fry in hand, as she waited for her Red Line train. Under the system's zero-tolerance, no-eating policy, the cop arrested Ansche, cuffed her and took her in. An adult in that situation would have gotten a citation, but District law said minors were to be taken into custody until retrieved by a parent.

The french fry case hit John Whitehead's buttons. A Charlottesville, Va., lawyer whose Rutherford Institute fights for civil liberties from a conservative perspective, Whitehead took on Ansche's case, arguing that the government had gone too far.

The matter wound up in the U.S. Court of Appeals, and Roberts's decision last fall shows him to be a witty writer with the confidence to show some heart. He seems pleased that after "the sort of publicity reserved for adults who make young girls cry," Metro changed its policy and no longer arrests young snackers.
---ADVERTISEMENT---

Roberts recognizes that Ansche wants the charges nullified because no one wants to have to say yes to that standard application question, "Ever been arrested?"

But Roberts quickly divorces himself from the human side of the case. He has no sympathy for the notion that Ansche was discriminated against because of her age. Roberts says government has every right to treat children differently, setting age requirements for voting, marriage, driving and drinking. Anyway, he notes, the fact that Metro changed its policy so quickly shows "that the interests of children are not lightly ignored by the political process." But Roberts rejects the idea that the court should weigh in on whether the police trampled on Ansche's freedom.

President Bush has always said he likes judges who take a limited view of their role, who stick to the facts without imposing their political interpretations. But that's all political rhetoric: Every case requires every judge to interpret the law. The question is what philosophy guides them.

At every turn in the french fry case, Roberts defers to authority. He says Metro's policy of arresting kids "promotes parental awareness and involvement" by requiring parents to pick up their misbehaving child.

Roberts may personally doubt Metro's arrest policy -"it is far from clear that (the arrest is) worth the youthful trauma and tears"-but he concludes "it is not our place to second-guess such legislative judgments."

There's the Roberts philosophy. He repeats it throughout the opinion: It's not the court's role to tell police whether an arrest is reasonable if the officer has probable cause. It's not the court's place to consider Ansche's constitutional rights if Metro has already changed its rules.

As Whitehead told me Wednesday: "He's exactly what I would expect George Bush to choose. He's very deferential to authority, whether government or business. He's not a civil libertarian. He is a thinking judge and he sees Ansche's pain. But he's like the father that comes to whip you and says, 'This hurts me more than it hurts you.' He just doesn't see that the letter of the law only works when it applies to human beings."

The french fry case tells the story of someone much like the president - a man who embraces the rhetoric of limited government but defers to and protects government authority. Roberts will disappoint both ends of the spectrum. He's neither an Antonin Scalia nor a William Douglas, justices whose personal passions bled through their judicial opinions, making them polarizing but creative and influential.

The reporting on Roberts describes him as a conservative Republican, but a single french fry reveals more about who he is on the bench: a judge who sees it as his task to separate the mess and emotions of daily life from the letter of the law.

------ End of article

By MARC FISHER

Archives
Monday, May 03, 2004 Tuesday, May 04, 2004 Sunday, May 09, 2004 Tuesday, May 11, 2004 Wednesday, May 12, 2004 Friday, May 14, 2004 Saturday, May 15, 2004 Sunday, May 16, 2004 Monday, May 17, 2004 Tuesday, May 18, 2004 Wednesday, May 19, 2004 Thursday, May 20, 2004 Friday, May 21, 2004 Monday, May 24, 2004 Tuesday, May 25, 2004 Wednesday, May 26, 2004 Thursday, May 27, 2004 Friday, May 28, 2004 Saturday, May 29, 2004 Sunday, May 30, 2004 Tuesday, June 01, 2004 Wednesday, June 02, 2004 Thursday, June 03, 2004 Friday, June 04, 2004 Saturday, June 05, 2004 Sunday, June 06, 2004 Monday, June 07, 2004 Tuesday, June 08, 2004 Wednesday, June 09, 2004 Thursday, June 10, 2004 Friday, June 11, 2004 Sunday, June 13, 2004 Monday, June 14, 2004 Wednesday, June 16, 2004 Thursday, June 17, 2004 Friday, June 18, 2004 Sunday, June 20, 2004 Monday, June 21, 2004 Tuesday, June 22, 2004 Wednesday, June 23, 2004 Thursday, June 24, 2004 Friday, June 25, 2004 Saturday, June 26, 2004 Sunday, June 27, 2004 Tuesday, June 29, 2004 Wednesday, June 30, 2004 Thursday, July 01, 2004 Friday, July 02, 2004 Saturday, July 03, 2004 Sunday, July 04, 2004 Monday, July 05, 2004 Tuesday, July 06, 2004 Wednesday, July 07, 2004 Thursday, July 08, 2004 Friday, July 09, 2004 Saturday, July 10, 2004 Sunday, July 11, 2004 Monday, July 12, 2004 Tuesday, July 13, 2004 Wednesday, July 14, 2004 Thursday, July 15, 2004 Friday, July 16, 2004 Saturday, July 17, 2004 Sunday, July 18, 2004 Monday, July 19, 2004 Tuesday, July 20, 2004 Wednesday, July 21, 2004 Friday, July 23, 2004 Friday, July 30, 2004 Monday, August 02, 2004 Tuesday, August 03, 2004 Wednesday, August 04, 2004 Thursday, August 05, 2004 Friday, August 06, 2004 Saturday, August 07, 2004 Sunday, August 08, 2004 Tuesday, August 10, 2004 Wednesday, August 11, 2004 Thursday, August 12, 2004 Friday, August 13, 2004 Saturday, August 14, 2004 Sunday, August 15, 2004 Monday, August 16, 2004 Tuesday, August 17, 2004 Friday, August 20, 2004 Saturday, August 21, 2004 Tuesday, August 24, 2004 Wednesday, August 25, 2004 Thursday, August 26, 2004 Friday, August 27, 2004 Sunday, August 29, 2004 Monday, August 30, 2004 Wednesday, September 01, 2004 Thursday, September 02, 2004 Friday, September 03, 2004 Saturday, September 04, 2004 Sunday, September 05, 2004 Monday, September 06, 2004 Tuesday, September 07, 2004 Wednesday, September 08, 2004 Thursday, September 09, 2004 Friday, September 10, 2004 Saturday, September 11, 2004 Sunday, September 12, 2004 Monday, September 13, 2004 Tuesday, September 14, 2004 Wednesday, September 15, 2004 Friday, September 17, 2004 Saturday, September 18, 2004 Sunday, September 19, 2004 Tuesday, September 21, 2004 Wednesday, September 22, 2004 Thursday, September 23, 2004 Friday, September 24, 2004 Saturday, September 25, 2004 Monday, September 27, 2004 Tuesday, September 28, 2004 Wednesday, September 29, 2004 Thursday, September 30, 2004 Friday, October 01, 2004 Saturday, October 02, 2004 Sunday, October 03, 2004 Monday, October 04, 2004 Tuesday, October 05, 2004 Wednesday, October 06, 2004 Thursday, October 07, 2004 Friday, October 08, 2004 Saturday, October 09, 2004 Sunday, October 10, 2004 Tuesday, October 12, 2004 Wednesday, October 13, 2004 Thursday, October 14, 2004 Friday, October 15, 2004 Saturday, October 16, 2004 Sunday, October 17, 2004 Monday, October 18, 2004 Tuesday, October 19, 2004 Wednesday, October 20, 2004 Thursday, October 21, 2004 Friday, October 22, 2004 Saturday, October 23, 2004 Sunday, October 24, 2004 Monday, October 25, 2004 Tuesday, October 26, 2004 Wednesday, October 27, 2004 Thursday, October 28, 2004 Friday, October 29, 2004 Saturday, October 30, 2004 Sunday, October 31, 2004 Monday, November 01, 2004 Tuesday, November 02, 2004 Wednesday, November 03, 2004 Thursday, November 04, 2004 Friday, November 05, 2004 Saturday, November 06, 2004 Sunday, November 07, 2004 Monday, November 08, 2004 Tuesday, November 09, 2004 Wednesday, November 10, 2004 Thursday, November 11, 2004 Friday, November 12, 2004 Saturday, November 13, 2004 Sunday, November 14, 2004 Monday, November 15, 2004 Tuesday, November 16, 2004 Wednesday, November 17, 2004 Thursday, November 18, 2004 Friday, November 19, 2004 Saturday, November 20, 2004 Sunday, November 21, 2004 Monday, November 22, 2004 Thursday, November 25, 2004 Friday, November 26, 2004 Saturday, November 27, 2004 Sunday, November 28, 2004 Tuesday, November 30, 2004 Wednesday, December 01, 2004 Thursday, December 02, 2004 Friday, December 03, 2004 Saturday, December 04, 2004 Tuesday, December 07, 2004 Wednesday, December 08, 2004 Thursday, December 09, 2004 Friday, December 10, 2004 Saturday, December 11, 2004 Sunday, December 12, 2004 Monday, December 13, 2004 Tuesday, December 14, 2004 Wednesday, December 15, 2004 Thursday, December 16, 2004 Friday, December 17, 2004 Sunday, December 19, 2004 Monday, December 20, 2004 Friday, December 24, 2004 Saturday, December 25, 2004 Sunday, December 26, 2004 Wednesday, December 29, 2004 Thursday, December 30, 2004 Friday, December 31, 2004 Monday, January 03, 2005 Wednesday, January 05, 2005 Thursday, January 06, 2005 Saturday, January 08, 2005 Sunday, January 09, 2005 Tuesday, January 11, 2005 Wednesday, January 12, 2005 Thursday, January 13, 2005 Saturday, January 15, 2005 Wednesday, January 19, 2005 Friday, January 21, 2005 Saturday, January 22, 2005 Sunday, January 23, 2005 Monday, January 24, 2005 Wednesday, January 26, 2005 Thursday, January 27, 2005 Friday, January 28, 2005 Saturday, January 29, 2005 Monday, January 31, 2005 Thursday, February 03, 2005 Friday, February 04, 2005 Saturday, February 05, 2005 Sunday, February 06, 2005 Monday, February 07, 2005 Tuesday, February 08, 2005 Wednesday, February 09, 2005 Thursday, February 10, 2005 Friday, February 11, 2005 Saturday, February 12, 2005 Sunday, February 13, 2005 Tuesday, February 15, 2005 Thursday, February 17, 2005 Saturday, February 19, 2005 Sunday, February 20, 2005 Wednesday, February 23, 2005 Saturday, February 26, 2005 Sunday, February 27, 2005 Monday, February 28, 2005 Wednesday, March 02, 2005 Thursday, March 03, 2005 Sunday, March 06, 2005 Tuesday, March 08, 2005 Wednesday, March 09, 2005 Thursday, March 10, 2005 Friday, March 11, 2005 Saturday, March 12, 2005 Sunday, March 13, 2005 Monday, March 14, 2005 Tuesday, March 15, 2005 Wednesday, March 16, 2005 Thursday, March 17, 2005 Friday, March 18, 2005 Saturday, March 19, 2005 Thursday, March 24, 2005 Friday, March 25, 2005 Saturday, March 26, 2005 Sunday, March 27, 2005 Wednesday, March 30, 2005 Thursday, March 31, 2005 Friday, April 01, 2005 Saturday, April 02, 2005 Sunday, April 03, 2005 Wednesday, April 06, 2005 Thursday, April 07, 2005 Saturday, April 09, 2005 Sunday, April 10, 2005 Monday, April 11, 2005 Thursday, April 14, 2005 Saturday, April 16, 2005 Sunday, April 17, 2005 Monday, April 18, 2005 Wednesday, April 20, 2005 Thursday, April 21, 2005 Friday, April 22, 2005 Saturday, April 23, 2005 Sunday, April 24, 2005 Tuesday, April 26, 2005 Friday, April 29, 2005 Saturday, April 30, 2005 Sunday, May 01, 2005 Monday, May 02, 2005 Tuesday, May 03, 2005 Wednesday, May 04, 2005 Thursday, May 05, 2005 Friday, May 06, 2005 Sunday, May 08, 2005 Wednesday, May 11, 2005 Thursday, May 12, 2005 Friday, May 13, 2005 Sunday, May 15, 2005 Monday, May 16, 2005 Wednesday, May 18, 2005 Thursday, May 19, 2005 Friday, May 20, 2005 Saturday, May 21, 2005 Sunday, May 22, 2005 Monday, May 23, 2005 Tuesday, May 24, 2005 Wednesday, May 25, 2005 Thursday, May 26, 2005 Friday, May 27, 2005 Saturday, May 28, 2005 Sunday, May 29, 2005 Monday, May 30, 2005 Tuesday, May 31, 2005 Wednesday, June 01, 2005 Thursday, June 02, 2005 Friday, June 03, 2005 Saturday, June 04, 2005 Sunday, June 05, 2005 Monday, June 06, 2005 Tuesday, June 07, 2005 Wednesday, June 08, 2005 Thursday, June 09, 2005 Friday, June 10, 2005 Sunday, June 12, 2005 Tuesday, June 14, 2005 Thursday, June 16, 2005 Friday, June 17, 2005 Saturday, June 18, 2005 Sunday, June 19, 2005 Monday, June 20, 2005 Tuesday, June 21, 2005 Thursday, June 23, 2005 Saturday, June 25, 2005 Sunday, June 26, 2005 Tuesday, June 28, 2005 Wednesday, June 29, 2005 Thursday, June 30, 2005 Friday, July 01, 2005 Saturday, July 02, 2005 Monday, July 04, 2005 Wednesday, July 06, 2005 Thursday, July 07, 2005 Saturday, July 09, 2005 Sunday, July 10, 2005 Friday, July 15, 2005 Sunday, July 17, 2005 Tuesday, July 19, 2005 Wednesday, July 20, 2005 Thursday, July 21, 2005 Saturday, July 23, 2005 Sunday, July 24, 2005 Tuesday, August 02, 2005 Thursday, August 04, 2005 Friday, August 05, 2005 Saturday, August 13, 2005 Wednesday, August 24, 2005 Friday, August 26, 2005 Saturday, August 27, 2005 Saturday, September 03, 2005 Wednesday, September 07, 2005 Thursday, September 08, 2005 Saturday, September 24, 2005 Wednesday, September 28, 2005 Wednesday, October 19, 2005 Thursday, October 20, 2005 Friday, October 21, 2005 Sunday, October 23, 2005 Wednesday, November 02, 2005 Monday, November 21, 2005 Wednesday, November 23, 2005 Friday, December 02, 2005 Saturday, December 10, 2005 Saturday, December 17, 2005 Sunday, December 18, 2005 Monday, December 19, 2005 Wednesday, December 21, 2005 Wednesday, January 04, 2006 Friday, January 06, 2006 Monday, January 09, 2006 Monday, January 16, 2006 Tuesday, January 17, 2006 Friday, January 20, 2006 Sunday, January 22, 2006 Saturday, January 28, 2006 Tuesday, January 31, 2006 Wednesday, February 01, 2006 Thursday, February 02, 2006 Wednesday, February 08, 2006 Thursday, February 09, 2006 Friday, February 10, 2006 Saturday, February 11, 2006 Sunday, February 12, 2006 Monday, February 13, 2006 Tuesday, February 14, 2006 Wednesday, February 15, 2006 Thursday, February 16, 2006 Saturday, February 18, 2006 Monday, February 20, 2006 Wednesday, February 22, 2006 Thursday, February 23, 2006 Sunday, March 05, 2006 Tuesday, March 07, 2006 Friday, March 24, 2006 Saturday, March 25, 2006 Wednesday, April 05, 2006 Thursday, April 06, 2006 Friday, April 07, 2006 Saturday, April 08, 2006 Tuesday, April 11, 2006 Monday, April 17, 2006 Tuesday, April 25, 2006 Thursday, April 27, 2006 Tuesday, May 09, 2006 Friday, May 12, 2006 Saturday, May 13, 2006 Sunday, May 14, 2006 Monday, May 15, 2006 Tuesday, May 16, 2006 Thursday, May 18, 2006 Friday, May 26, 2006 Sunday, May 28, 2006 Monday, May 29, 2006 Wednesday, May 31, 2006 Thursday, June 01, 2006 Sunday, June 04, 2006 Monday, June 05, 2006 Friday, June 09, 2006 Saturday, June 10, 2006 Sunday, June 11, 2006 Friday, June 16, 2006 Monday, June 19, 2006 Friday, June 23, 2006 Sunday, June 25, 2006 Tuesday, June 27, 2006 Wednesday, June 28, 2006 Friday, June 30, 2006 Sunday, July 09, 2006 Thursday, July 13, 2006 Friday, July 14, 2006 Saturday, July 15, 2006 Monday, July 17, 2006 Tuesday, July 18, 2006 Wednesday, July 19, 2006 Tuesday, July 25, 2006 Wednesday, July 26, 2006 Friday, July 28, 2006 Sunday, July 30, 2006 Monday, July 31, 2006 Thursday, August 03, 2006 Friday, August 04, 2006 Sunday, August 06, 2006 Monday, August 07, 2006 Wednesday, August 09, 2006 Thursday, August 10, 2006 Sunday, August 13, 2006 Tuesday, August 15, 2006 Thursday, August 17, 2006 Friday, August 18, 2006 Wednesday, September 06, 2006 Friday, September 08, 2006 Monday, September 11, 2006 Wednesday, September 13, 2006 Thursday, September 14, 2006 Friday, September 22, 2006 Saturday, September 23, 2006 Sunday, October 01, 2006 Tuesday, October 03, 2006 Monday, October 30, 2006 Monday, November 06, 2006 Tuesday, November 07, 2006 Sunday, November 12, 2006 Tuesday, November 21, 2006 Wednesday, November 22, 2006 Thursday, November 23, 2006 Friday, December 01, 2006 Monday, December 04, 2006 Tuesday, December 05, 2006 Thursday, December 14, 2006 Wednesday, December 20, 2006 Thursday, December 21, 2006 Friday, December 29, 2006 Wednesday, January 10, 2007 Thursday, January 11, 2007 Saturday, January 13, 2007 Monday, January 15, 2007 Wednesday, January 17, 2007 Saturday, January 20, 2007 Tuesday, January 23, 2007 Tuesday, February 20, 2007 Saturday, February 24, 2007 Sunday, February 25, 2007 Friday, March 23, 2007 Wednesday, April 04, 2007 Tuesday, April 10, 2007 Thursday, April 12, 2007 Friday, April 13, 2007 Thursday, April 19, 2007 Friday, April 20, 2007 Tuesday, April 24, 2007 Tuesday, May 08, 2007 Thursday, May 10, 2007 Friday, May 11, 2007 Monday, May 14, 2007 Tuesday, May 15, 2007 Sunday, May 20, 2007 Monday, May 21, 2007 Tuesday, May 22, 2007 Wednesday, May 23, 2007 Thursday, May 24, 2007 Sunday, May 27, 2007 Wednesday, May 30, 2007 Thursday, May 31, 2007 Friday, June 01, 2007 Monday, June 04, 2007 Wednesday, June 06, 2007 Saturday, June 09, 2007 Sunday, June 10, 2007 Monday, June 11, 2007 Friday, June 15, 2007 Tuesday, June 19, 2007 Tuesday, June 26, 2007 Wednesday, June 27, 2007 Thursday, June 28, 2007 Saturday, June 30, 2007 Monday, July 02, 2007 Tuesday, July 03, 2007 Friday, July 06, 2007 Tuesday, July 10, 2007 Friday, July 13, 2007 Tuesday, July 24, 2007 Saturday, July 28, 2007 Sunday, July 29, 2007 Monday, August 13, 2007 Sunday, August 19, 2007 Saturday, August 25, 2007 Monday, August 27, 2007 Wednesday, August 29, 2007 Friday, August 31, 2007 Friday, September 07, 2007 Wednesday, September 12, 2007 Wednesday, September 19, 2007 Friday, September 21, 2007 Friday, September 28, 2007 Tuesday, October 02, 2007 Thursday, October 11, 2007 Saturday, October 27, 2007 Thursday, November 01, 2007 Saturday, November 03, 2007 Monday, November 05, 2007 Wednesday, November 28, 2007 Tuesday, December 04, 2007 Tuesday, December 11, 2007 Friday, December 14, 2007 Friday, December 21, 2007 Tuesday, December 25, 2007 Saturday, December 29, 2007 Monday, January 07, 2008 Thursday, January 10, 2008 Saturday, January 12, 2008 Sunday, January 13, 2008 Tuesday, January 15, 2008 Friday, January 18, 2008 Saturday, January 19, 2008 Friday, January 25, 2008 Sunday, January 27, 2008 Monday, January 28, 2008 Tuesday, January 29, 2008 Sunday, February 03, 2008 Wednesday, February 06, 2008 Friday, February 08, 2008 Sunday, February 10, 2008 Monday, February 11, 2008 Tuesday, February 12, 2008 Monday, February 25, 2008 Tuesday, February 26, 2008 Monday, March 03, 2008 Tuesday, March 04, 2008 Saturday, March 22, 2008 Saturday, April 19, 2008 Wednesday, April 23, 2008 Saturday, April 26, 2008 Wednesday, April 30, 2008 Monday, May 05, 2008 Tuesday, May 13, 2008 Wednesday, May 14, 2008 Saturday, May 17, 2008 Tuesday, May 20, 2008 Saturday, May 24, 2008 Sunday, May 25, 2008 Thursday, June 12, 2008 Tuesday, June 17, 2008 Saturday, July 05, 2008 Tuesday, July 08, 2008 Monday, August 04, 2008 Thursday, August 28, 2008 Thursday, September 11, 2008 Saturday, September 20, 2008 Monday, September 22, 2008 Tuesday, September 23, 2008 Wednesday, September 24, 2008 Friday, September 26, 2008 Monday, September 29, 2008 Saturday, October 04, 2008 Wednesday, October 08, 2008 Thursday, October 09, 2008 Sunday, October 12, 2008 Wednesday, October 15, 2008 Wednesday, October 22, 2008 Thursday, October 23, 2008 Friday, October 24, 2008 Tuesday, October 28, 2008 Wednesday, October 29, 2008 Monday, November 03, 2008 Tuesday, November 04, 2008 Thursday, November 06, 2008 Saturday, November 08, 2008 Monday, November 10, 2008 Wednesday, November 19, 2008 Thursday, December 18, 2008 Monday, December 22, 2008 Sunday, January 11, 2009 Thursday, January 22, 2009 Monday, January 26, 2009 Thursday, February 19, 2009 Tuesday, February 24, 2009 Friday, February 27, 2009 Monday, March 02, 2009 Thursday, March 05, 2009 Wednesday, March 11, 2009 Thursday, March 12, 2009 Friday, March 13, 2009 Thursday, March 19, 2009 Monday, March 23, 2009 Friday, March 27, 2009 Saturday, March 28, 2009 Sunday, March 29, 2009 Thursday, April 02, 2009 Tuesday, April 07, 2009 Tuesday, April 14, 2009 Tuesday, April 21, 2009 Thursday, April 23, 2009 Saturday, April 25, 2009 Sunday, May 03, 2009 Wednesday, May 06, 2009 Tuesday, May 12, 2009 Wednesday, May 13, 2009 Thursday, May 14, 2009 Sunday, May 17, 2009 Tuesday, May 26, 2009 Wednesday, June 03, 2009 Thursday, June 04, 2009 Tuesday, June 09, 2009 Friday, June 12, 2009 Saturday, June 13, 2009 Sunday, June 14, 2009 Monday, June 22, 2009 Thursday, June 25, 2009 Saturday, July 11, 2009 Tuesday, July 14, 2009 Friday, July 24, 2009 Tuesday, August 18, 2009 Wednesday, August 19, 2009 Friday, August 21, 2009 Monday, August 24, 2009 Thursday, September 03, 2009 Wednesday, September 09, 2009 Thursday, September 10, 2009 Sunday, September 13, 2009 Monday, September 14, 2009 Tuesday, September 15, 2009 Wednesday, September 23, 2009 Friday, September 25, 2009 Sunday, September 27, 2009 Tuesday, September 29, 2009 Monday, November 02, 2009 Tuesday, November 10, 2009 Thursday, November 12, 2009 Tuesday, November 24, 2009 Thursday, February 25, 2010 Thursday, March 04, 2010 Wednesday, March 17, 2010 Tuesday, March 23, 2010 Friday, April 09, 2010 Friday, April 16, 2010 Wednesday, April 21, 2010 Thursday, April 22, 2010 Friday, April 23, 2010 Thursday, April 29, 2010 Sunday, May 02, 2010 Friday, May 07, 2010 Sunday, May 09, 2010 Monday, May 10, 2010 Tuesday, May 11, 2010 Tuesday, June 15, 2010