Copyright Notice
- All original comments are © Copyright 2004 by CodeWarrior. All rights are reserved. All quoted material unless in public domain, are the copyrighted works of the respective copyright holders, and all referenced trademarks are respectively owned by the relevant trademark holder. No attempt nor intention is made by this author to dilute any trademark or infringe any copyrighted material. All materials used on this page not copyrighted by CodeWarrior, are held to be used for non-commercial , personal, fair use purposes. All declaratoy statements not manifestly,contextually or perceptually, intended to be sarcastic, ironic, or parody in nature, are asserted to be true and correct by the author of this blog, as far as could be determined given the information available to the author at the time the post was written. Unauthorized reproduction of material on this page is prohibited, unless such limited reproduction falls under fair use, and such use is authorized if proper attribution of the source of the material, and author is credited in all instances of its usage.
SEARCH THIS SITE USING KEYWORDS
Powered by:

CodeWarriorZ BlueZ
CodeWarriorz Thoughts
Day to day musings of free speech activist CodeWarrior.
CHECK OUT THE WEBSITE OF MY PAL SHMOO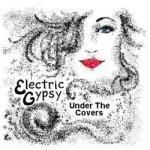 Wednesday, September 28, 2005
Herald.com | 09/06/2005 | Even president's spinners started way too late
: "Even president's spinners started way too late
Even president's spinners started way too late
BY FRED GRIMM
fgrimm@herald.com
People died while FEMA dawdled.
We all knew it. We read it in newspapers. Saw it on television news. Heard it on public radio.
So much brutal truth in the media makes for tough spinning.
We knew about floating corpses, dying old women, dehydrated babies, desperate mothers. We cringed with shame as thousands of wretched storm survivors were left to their own devices beneath a freeway overpass. We heard them beg for water, food, medicine, a way out.
We all heard the feds promise that help was on the way. But we saw that the help was stalled for days in an inscrutable bureaucracy.
We heard local officials nearly insane with frustration over the laggard federal response. ''It's not just Katrina that caused all these deaths in New Orleans here. Bureaucracy has committed murder here in the greater New Orleans area,'' Jefferson Parish President Aaron Broussard said on Meet the Press Sunday.
LOW-LYING BUREAUCRAT
The White House and its fearsome communications apparatus must now realize that fooling around for five days before sending military help and disaster aid into the New Orleans chaos allowed all those damn reporters to get there ahead of them. Made it tough for FEMA head Michael Brown to feign ignorance about hideous, desperate and violent conditions inside the city after reporters from The Miami Herald, New York Times, Washington Post, CNN, ABC, NBC and even Fox filed detailed, gut-wrenching, terrifying reports from inside the flooded city.
From the very places where Brown and his cronies should have been. But weren't.
Worse, these weren't docile Cool Whip journalists from the White House Press Corp., worried about losing ''access'' if they irritate the administration. But actual street reporters, some of them war reporters, wading through fetid floodwater, witnessing deaths, dodging bullets, describing misery. They gathered organic truth in New Orleans. Not the processed Washington version of truth, injected with more additives than a TV dinner.
A HACK OF A JOB?
Brown, the very definition of a political hack (who before joining FEMA was fired from his job with the International Arabian Horse Association) will be forever remembered for his news conferences last week, offering flat-toned assurances in stark, mendacious contrast to split-screen TV images of harrowing disorder. He gave federal negligence a human face.
Brown also inspired the one memorable quote President Bush managed to generate amid that first week of gruesome tragedy. ``Brownie, you're doing a heck of a job.''
We all knew better. Whatever Brownie had screwed up to get himself ousted as czar of horse shows could hardly compare to the deadly mess he made of this dog-and-pony show. Bush should have grabbed Brownie by his ears and tossed him into the brown water inundating the Ninth Ward. (Except, the president got no closer to the flood in New Orleans than a quickie stop at the airport.) We needed decisive leadership last week, but no amount of spin could make our utterly disconnected president into a 2005 version of Rudy Giuliani.
It was as if awful news about Katrina never made it to Crawford.
The president's minions must realize too late now that regardless of whether they gave a damn about people trapped in New Orleans, they should have moved in quickly to seal off the convention center, the Superdome and the I-10 underpass from reporters.
Instead, the media revelations inspired a flood of criticism.
The White House's usual response would be a furious counterattack, raining scorn, defamation and recrimination on its perceived enemies.
But, a week after the storm, the most relentless critics are the dead, still out there on the flooded streets of New Orleans, floating face down.
FEMA head's equine past contentious
: "
FEMA head's equine past contentious
Suits filled time in Arabian group
Kate Nolan
The Arizona Republic
Sept. 27, 2005 12:00 AM
Former Director Michael Brown faces a House committee hearing today, the first since his resignation from the Federal Emergency Management Agency in the wake of Hurricane Katrina.
But the Gulf Coast tempest has already blown his past wide open, particularly a controversy that still resonates in Arizona horse country.
As the ethics commissioner for the International Arabian Horse Association in the 1990s, Brown launched a contentious investigation into Scottsdale horseman David Boggs, one of the brightest stars in the Arabian world. Brown accused Boggs of ordering plastic surgery on horses in his care.
Brown's actions led to a flurry of lawsuits, a five-year suspension from the group for Boggs and Brown's resignation in 2000 from the Colorado-based association.
In a four-year span, Brown, a lawyer, amassed association legal fees exceeding $1.5 million and initiated a controversial legal defense fund for himself, which ultimately led to his resignation. The 45,000-member horse group, now called the Arabian Horse Association, was involved in at least seven lawsuits during Brown's tenure.
Recent news reports of the episode depict Brown as an inept commissioner, but insiders say his larger challenge may have been tailoring his aggressive style after the intricacies of Arabian horse politics.
As Brown investigated Boggs, members of the Arabian group's board protested the cost of the inquiry and the assault on its biggest showman, a trainer and breeder with an international reputation.
Brown's lawyer said he couldn't count on the board to cover legal expenses in the suits that named him, although Colorado law seemed to protect him. Brown was unavailable for comment.
"He had to wait a year in heavy litigation that involved thousands of hours of work before the board would agree to indemnify him," said Andrew Lester, an Oklahoma attorney and Brown's friend and former law partner who represented him at the time.
Michigan lawyer Tom Connelly, association president from 1998 to 2000, denies the group wouldn't pay the fees.
"There were people on our board who didn't like what Mike was doing," he said. "A lot of negative comments were made, and Mike felt we wouldn't support him in a lawsuit. I personally assured him he was covered."
Members quaked at the expenses, as the Arabian industry foundered after key tax breaks ended in the 1980s.
"Michael Brown spent all their money on lawsuits," said Janice McCrea Wight, former president of the Arabian Horse Association of Arizona, which produces the world's largest Arabian horse show, in Scottsdale, and is associated with the national group. "He was initiating lawsuits and investigations, and people were retaliating."
Brown, an Oklahoma attorney with no background in horses, entered the equine world in 1991 as the association's first commissioner of judges and stewards, a post some said they thought pointless, given the group has an ethics board that examines issues of competition.
"He took on a job in an industry he knew nothing about. To me, it made no sense to bring in someone who knew nothing," said Wight, who added that Brown did make improvements in the judging area.
Brown managed the education and evaluation of judges and acted as a prosecutor who brought charges before the ethics board. Insiders maintain that Brown was too close to rivals of Boggs.
Legal heat
"He really went after David Boggs, along with some other trainers," Wight said.
Boggs operates Midwest Training Centre, a breeding and training operation with farms in Minnesota and Scottsdale.
In 1996, Brown investigated charges that Boggs ordered plastic surgeries. Arabians are primped to a degree that outdoes movie stars, and some trainers may take shortcuts to fit the rigid ideals judges use.
Boggs, who denies the charges, handled one of the most sought-after breeding stallions, Magnum Psyche, who was listed by Brown for suspected surgeries.
The five-year ban Boggs received in 1999 took him out of the show ring.
Boggs answered Brown's inquiry with a lawsuit while it was still in progress. He named the association and its officers, accusing Brown of defaming him and damaging the value of the horses in question by leaking information.
"Brown went through the process but along the way made public comments," said Mike Streator, Boggs' Minnesota lawyer.
When the inquiry ended, some of the charges stuck on horses that no longer competed. Magnum Psyche was cleared. Fernando de Santibanes, an Argentine who owns Magnum, and owners of the other horses charged sued Brown and the association for defamation and property disparagement. The cases were settled.
Another courtroom headache emerged in a protest by Cave Creek horsewoman Michele Pfeifer (not the actress) against a horse handled by Scottsdale trainer Brad Gallun.
Pfeifer and colleagues, including Boggs, sued the association for improperly allowing Gallun's mare into competitions in which she won national titles in Canada and the United States. In both, Pfeifer's horse ranked second. Pfeifer sued, and the association sued back. Eventually, Gallun's horse lost her crowns, and the association paid Pfeifer $75,000. Gallun was suspended a year for falsifying documents.
Wight questions why Boggs received a five-year penalty but Gallun just one.
Brown's defense fund
In a deposition to Boggs' attorney, Streator, Brown said he had raised money to defend himself against the lawsuits. A wealthy California horse breeder contributed nearly $50,000 to Brown without the association's knowledge. The fund became an issue.
"The defense fund was a sham," Streator said. "The IAHA had indemnified him, so he was being defended. It was flat-out fraud."
Brown's lawyer, Lester, claims the fund was needed. He points to a 1999 letter he wrote. "You stated that the IAHA didn't have access to the facts and needed to examine whether Michael Brown was exercising his position in good faith before you could provide him with indemnity," the letter said. It lists occasions the group had monitored Brown's performance. The group later agreed to the support.
Streator and others said Karl Hart, a Florida lawyer who was on the association's board, learned of the defense fund and in 2000 led a charge against Brown to resign. Hart did not respond to interview requests.
"Brown wasn't fired," Connelly said. "We negotiated a separation, but the writing was on the wall. The feeling of the group was that Mike was overly aggressive. People have heroes in our industry, and David Boggs is one of those. When he got thrown out for five years, it upset people."
Brown's resignation agreement called for him to turn over the balance of the defense fund, which then totaled $25,000. Although a public accounting has not been given, Lester said the balance went to him in payment for legal services.
No lawsuits now
Pressed by media inquiries after Brown's collapse at FEMA, the Arabian Horse Association posted a statement on its Web site conceding Brown's decisions generated disputes that resulted in litigation. In the statement, Barbara Burck, executive vice president, says, "Brown was regarded as upholding the highest standards of integrity." But in an interview, she confirmed that his legal actions were damaging.
"The financial state of the group around 2000, at the time of those lawsuits, was on a decline," she said. "There was a particular instance here that resulted in litigation, and it was costly."
BostonHerald.com - Opinion & Letters: Brown's lame lament
Brown's lame lament
By Boston Herald editorial staff
Wednesday, September 28, 2005
Former FEMA Director Michael Brown forgot the first rule of holes – you know, when you're in one, stop digging.
In one of the most whiny performances ever witnessed in Washington – and that's saying something – Brown went well beyond attempting to defend the performance of his agency, spending a considerable amount of time whining about his treatment in the media.
And his failings? Well, he deeply regrets that he ``failed to set up media briefings'' once his agency was on the scene.
``I know what I am doing,'' Brown insisted to a special congressional committee set up by House Republican leaders to investigate what went wrong in the Gulf in the wake of Hurricane Katrina. ``FEMA did a good job in the Gulf states.''
Now from a strictly legal point of view – and that is, after all, what Brown is, a lawyer – there was some truth in Brown's description of how FEMA is supposed to operate.
FEMA was designed as a coordinating agency. It was not meant to take the place of first responders (that is why we call them first responders). But what is the role of a federal coordinating agency when the mayor is an incompetent fool and the governor looks like a deer in the headlights? How should a federal agency respond when the world is not perfect?
Brown even admitted that by the Saturday before the storm when the mayor had still not ordered a mandatory evacuation, he decided to go on the Sunday morning talk shows to urge New Orleans residents to evacuate. Now there's a plan! Don't pick up the phone to the mayor or the governor, just go on TV! When Mayor Ray Nagin was urging residents to come back before Hurricane Rita, it only took a phone call or two from Chief of Staff Andy Card (and wouldn't we all like to have been a fly on the wall of that conversation) to make the mayor see his error.
There is really little that needs changing about the structure of FEMA or of its parent agency, Homeland Security. What we all learned from Hurricane Katrina – and what the congressional investigation ought to prove – is that there is no substitute for competence and for experience. Michael Brown had little of either
Quotable | Fiery exchanges
Maybe the president made a very good move when he asked you to leave your job. ... You get an F-minus in my book." -- Rep. Gene Taylor, D-Miss.
"I know what death and destruction is, so I don't expect you to lecture me." -- Michael Brown, to Taylor
"I don't know how you can sleep at night. You lost the battle," Rep. Kay Granger, R-Texas
Brown, his voice dropping slightly, responded: "I probably should have just resigned my post earlier and gone public with some of these things."
"So I guess you want me to be the superhero, to step in there and take everyone out of New Orleans." -- Brown
"What I wanted you to do is do your job and coordinate." -- Rep. Christopher Shays, R-Conn.
ABC News: Fact Check: Michael Brown's Testimony
WASHINGTON, Sept. 27, 2005 — Michael Brown, the outgoing head of the Federal Emergency Management Agency, said while testifying to a House panel today that local officials were more to blame than he was for a failed relief effort in the days following Hurricane Katrina. He suggested much of the chaos in New Orleans could not have been anticipated.
But a draft of a comprehensive hurricane plan prepared for the United States government foresaw almost everything that happened in Louisiana as a result of Hurricane Katrina. While the plan never became official policy, it surely put everyone on notice at FEMA about what could happen if a big storm hit New Orleans.
Brown lays the blame at the feet of Louisiana local and state officials for being confused and inefficient as Hurricane Katrina hit.
"My biggest regret is not getting the governor [of Louisiana] and the mayor of New Orleans to sit down and iron out their differences," Brown told the panel.
But FEMA has had a catastrophic hurricane plan since January, which warns that local government would not be able to cope with a huge storm.
"The response capabilities and resources of the local jurisdiction may be insufficient and quickly overwhelmed," the document reads.
Brown said it was unclear what Louisiana officials needed.
"I could not find out who was making decisions about what needed to be done," Brown testified.
But FEMA's own plan advises the federal government that if lives are at stake, it should not wait to be asked for help.
"This may require mobilizing and deploying assets before they are requested," the plan says.
WNY Media Network - Brown Rehired Investigating Himself, LYING Under Oath
Michael Brown former director of FEMA is still on the public payroll at full salary working as a consultant to FEMA. His job is to investigate FEMA's response to the Katrina disaster. Well he's the one who was directing that response, which adds up to Mike Brown is investigating himself. Think he'll uncover anything useful?
"CBS News' Bob Schieffer just announced that the Federal Emergency Management Agency has rehired ex-FEMA chief Michael Brown-- as a consultant to evaluate the agency's response to the disaster!" more from RAW STORY
He is also Lying under oath about the reaction of local governments to the disaster. That's perjury.
http://thinkprogress.org/2005/09/27/brown-false-smear/
When asked why Orleans Parish and a few others were left out of the presidents order to FEMA, he said the governor left them out (LIE) and then he was asked if that struck him as odd, he said yes, but persisted to say that the governor had excluded them and added that he went against the presidents order and helped those parishes anyway. Wow, the BS is thick
cantonrep.com
Brown knows how to pass the buck
Wednesday, September 28, 2005 Appearing on the hot seat Tuesday, Michael Brown played a classic version of the "blame game."
The former FEMA director said that New Orleans and Louisiana officials didn't do the job they should have done before and after Hurricane Katrina struck. But the congressional committee he appeared before on Monday wanted to know about the federal response, which Brown headed until someone more competent took over.
In response to criticism that FEMA had not bought effective communications equipment for emergency agencies, he said money for the equipment "was in our budget request and it was removed by the Department of Homeland Security." Congress and the Bush administration need to face the possibility that they were well-intentioned but mistaken when they folded FEMA into Homeland Security.
Both Congress and the White House are investigating the federal response to Katrina. If they can rise above partisanship, there won't be a need for an independent investigation. But they won't rise above partisanship if they don't dare ask and answer tough questions, among them: Can the Federal Emergency Management Agency, as it's now structured and managed, do as good a job as it did under Bill Clinton's innovative FEMA director, James Lee Witt? If not, what then?
Quotes From Michael Brown's Testimony
-- Quotes from Tuesday's appearance by Michael Brown, former head of the Federal Emergency Management Agency, before a special House committee investigating the response to Hurricane Katrina:
"When Michael Brown admitted to reporters that he didn't know thousands of survivors were stranded at the New Orleans convention center without food or water, even though TV journalists had been reporting that fact for hours, his appearance before us today became inevitable." _ Committee chairman Tom Davis, R-Va.
"So I'm really troubled by the response when one asks, What would you have done differently, and did you make mistakes? And you crystallize it to these two matters of not having the appropriate media briefings and not being able to get Governor Blanco and Mayor Nagin to sit down and coordinate a response. I think that's a very weak explanation of what happened and a very incomplete explanation of what happened. " _ Rep. William Jefferson, D-La.
What part of the FEMA plan envisioned that the first responders in Hancock County and much of the Mississippi Gulf Coast would have to loot the local grocery store and loot the local Wal-Mart in order to feed themselves, would have to loot the local Wal-Mart in order to have a change of clothes?" _ Rep. Gene Taylor, D-Miss.
___
"And while my heart goes out to people on fixed incomes, it is primarily a state and local responsibility. And in my opinion, it's the responsibility of faith-based organizations, of churches and charities and others to help those people." _ Michael Brown, former FEMA director.
___
"This is where we're talking about federal government and rapid response. And those two normally don't go together." _ Rep. Charles Pickering, R-Miss.
___
"Maybe the president made a very good move when he asked you to leave your job." _ Taylor.
___
"I think it's pretty astonishing that you said you didn't have the resources necessary to do your job and then to describe coordination in such a feeble way." _ Rep. Christoper Shays, R-Conn.
___
"The main concern is -- and I've had experience in working with FEMA over a long period of time in private disaster recovery efforts, and there's always breakdowns. And it's been going on for years and years and years and years. And so, like, why don't we fix it?" _ Rep. Sue Myrick, R-N.C.
___
"We were prepared but overwhelmed is the best way I can put it. We knew what to do. We knew how to do it. But because we're stretched thin, because we still had these logistical problems, it quickly overwhelmed us." _ Brown.
United States President George Bush is calling on Americans to conserve petrol by doing less driving, in the wake of the two hurricanes which have curtailed oil production and supply along the Gulf coast. He also issued a directive for federal agencies to reduce energy consumption, urging employees to share cars or use public transport.

Speaking after a briefing at the energy department in Washington, Bush said on Monday that it was up to all Americans to "pitch in" by being better conservers of energy: "I mean, people just need to recognise that these storms have caused disruption and that if they're able to maybe not drive ... on a trip that's not essential, that would be helpful.

"If it makes sense for the citizen out there to curtail non-essential travel, it darn sure makes sense for federal employees ... We can encourage employees to car pool or use mass transit, and we can shift peak electricity use to off-peak hours. There's ways for the federal government to lead when it comes to conservation," he said.

The White House said Bush had instructed agency and department heads that the federal government must "lead by example and further contribute to the relief effort by reducing its own fuel use during this difficult time".

He told the heads to report to him within 30 days, and describe the energy conservation steps they had taken. The White House added on Monday that it was also taking steps to reduce its own energy use -- for example, by looking at shortening Bush's motorcade, which typically has dozens of motorcycle outriders, several gas-guzzling vans, SUVs, Bush's limousine, and an identical limo put in as a decoy.

Fuel consumption is even higher on Bush's cross-country travels -- on Tuesday made his seventh trip to the Gulf since Katrina struck -- which include flights on Air Force One as well as helicopters for the president, his staff, secret service agents, and the press corps that accompanies him. The air force recently estimated fuel costs for Air Force One at $6 029 per hour. Bush was also said to be reminding staff to turn off lights.

But Republican leaders in Congress have infuriated environmental groups by pushing policies offering tax breaks to oil companies, and relaxing rules on drilling. "The hurricanes are being used as cover to attack vital environmental and health requirements before anybody realises what they are doing," said Frank O'Donnell, president of Clean Air Watch.

In Congress, Republicans prepared to move forward on Wednesday with energy legislation to provide tax breaks to oil companies engaged in refinery expansion and construction. More controversially, two House of Representative committees are expected to push forward with proposals -- blocked in the past because of environmental concerns -- to allow states to opt out of Congressional bans on coastal oil-drilling, and another proposal to allow drilling in the Arctic national refuge.

A spokesperson for the environmentalist Sierra Club said on Tuesday: "The Republican leadership in Congress is already using the tragedy of Katrina and Rita as an excuse to advance their narrow political agenda and renew calls for another polluting energy bill." Other groups criticised Bush for asking for sacrifices on fuel use when the administration failed to make the automotive industry raise fuel economy standards.

Meanwhile, the former head of Fema, the federal emergency management agency, on Tuesday defended his role in responding to Katrina, and put much of the blame for coordination failures on Louisiana's Governor, Kathleen Blanco, and New Orleans' Mayor, Ray Nagin. "My biggest mistake was not recognising by Saturday [two days before the hurricane struck] that Louisiana was dysfunctional," Michael Brown told a special Congressional panel.

Other voices: 'He's the one in a big old jetplane'

It don't cut no ice with me. Look at him [George Bush], he rides around in that damned big old jetplane [Air Force One] and that helicopter [Marine One]. How much damned fuel is he conserving doing that?

He's going back down to Louisiana today, but if he really wanted to make a difference, why doesn't he stay here and stop getting in the way? He's like a big old oil baron anyway. What does he care? Right now I think he's just trying to raise his own image through everybody else's pockets.

What am I gonna do? I have to get to work. I drive in from Gettysburg every day, near enough a 100-mile (160km) round trip, and there ain't no other way I'm going to get here. But the price of gas is ridiculous. It must be a dollar more than it was this time last year. You see these people round here, these yuppies in their big old SUVs cutting you up when they go round corners, I can see the case for making them conserve fuel. But they won't. They can afford it. Even if gas goes up to $5 a gallon, they'll complain about it, but they'll still pay for it.

The Federal Emergency Management Agency acquired a tarnished image after Hurricane Katrina, and it has not distinguished itself with its performance after Hurricane Rita. The retention of former director Michael Brown shows the administration still doesn't grasp the cause of FEMA's impairment.

ADVERTISEMENT

Americans were treated Tuesday to the spectacle of ex-FEMA director Michael Brown leading off a televised congressional investigation of the botched federal response to Hurricane Katrina. Brown laid down a barrage of blame for just about everybody involved but himself and the president. Brown, the longtime buddy of the previous FEMA director, Joe Allbaugh, and a former supervisor of Arabian horse shows, has something in common with President Bush: a reluctance to own up to failure.

After criticizing Louisiana Gov. Kathleen Blanco and New Orleans Mayor Ray Nagin, Brown even took a potshot at the Homeland Security bureaucracy for failing to budget for needed disaster response equipment. As for his own responsibility for the delay in getting federal manpower and assistance into the storm zone, the best Brown could come up with was not recognizing that Louisiana authorities were dysfunctional and not calling enough media briefings.

Although the president relieved Brown of his responsibilities and named an acting director of FEMA earlier this month, the man he nicknamed "Brownie" continues to draw his full salary, and his resignation will not take effect for at least two weeks, according to Homeland Security spokesman Russ Knocke. The official rationale is that Brown can provide federal officials with his expertise and views on his experiences during Hurricane Katrina.

If Brown's expertise has helped during the subsequent Hurricane Rita episode, it has not been apparent in East Texas. An angry Jefferson County Judge Carl Griffith blasted the federal relief effort for failing to deliver promised fuel, food and generators. He even suggested that local law enforcement should seize the supplies from the feds if necessary.

In Washington, both Republicans and Democrats criticized Brown. Rep. Christopher Shays, R-Conn., contrasted Brown's performance as FEMA director with that of New York Mayor Rudy Giuliani during the 2001 terrorist attack.

Brown responded, "So I guess you want me to be the superhero, to step in there and take everyone out of New Orleans."

"What I wanted you to do was do your job and coordinate," Shays answered.

It seems Brown's continuing FEMA duties include pointing fingers everywhere except where the blame for the woeful federal response belongs. He and other unqualified political appointees failed to provide necessary leadership for an agency crucial to the safety of millions of Americans. For that, they and the president who hired them must accept ultimate responsibility.

Archives
Monday, May 03, 2004 Tuesday, May 04, 2004 Sunday, May 09, 2004 Tuesday, May 11, 2004 Wednesday, May 12, 2004 Friday, May 14, 2004 Saturday, May 15, 2004 Sunday, May 16, 2004 Monday, May 17, 2004 Tuesday, May 18, 2004 Wednesday, May 19, 2004 Thursday, May 20, 2004 Friday, May 21, 2004 Monday, May 24, 2004 Tuesday, May 25, 2004 Wednesday, May 26, 2004 Thursday, May 27, 2004 Friday, May 28, 2004 Saturday, May 29, 2004 Sunday, May 30, 2004 Tuesday, June 01, 2004 Wednesday, June 02, 2004 Thursday, June 03, 2004 Friday, June 04, 2004 Saturday, June 05, 2004 Sunday, June 06, 2004 Monday, June 07, 2004 Tuesday, June 08, 2004 Wednesday, June 09, 2004 Thursday, June 10, 2004 Friday, June 11, 2004 Sunday, June 13, 2004 Monday, June 14, 2004 Wednesday, June 16, 2004 Thursday, June 17, 2004 Friday, June 18, 2004 Sunday, June 20, 2004 Monday, June 21, 2004 Tuesday, June 22, 2004 Wednesday, June 23, 2004 Thursday, June 24, 2004 Friday, June 25, 2004 Saturday, June 26, 2004 Sunday, June 27, 2004 Tuesday, June 29, 2004 Wednesday, June 30, 2004 Thursday, July 01, 2004 Friday, July 02, 2004 Saturday, July 03, 2004 Sunday, July 04, 2004 Monday, July 05, 2004 Tuesday, July 06, 2004 Wednesday, July 07, 2004 Thursday, July 08, 2004 Friday, July 09, 2004 Saturday, July 10, 2004 Sunday, July 11, 2004 Monday, July 12, 2004 Tuesday, July 13, 2004 Wednesday, July 14, 2004 Thursday, July 15, 2004 Friday, July 16, 2004 Saturday, July 17, 2004 Sunday, July 18, 2004 Monday, July 19, 2004 Tuesday, July 20, 2004 Wednesday, July 21, 2004 Friday, July 23, 2004 Friday, July 30, 2004 Monday, August 02, 2004 Tuesday, August 03, 2004 Wednesday, August 04, 2004 Thursday, August 05, 2004 Friday, August 06, 2004 Saturday, August 07, 2004 Sunday, August 08, 2004 Tuesday, August 10, 2004 Wednesday, August 11, 2004 Thursday, August 12, 2004 Friday, August 13, 2004 Saturday, August 14, 2004 Sunday, August 15, 2004 Monday, August 16, 2004 Tuesday, August 17, 2004 Friday, August 20, 2004 Saturday, August 21, 2004 Tuesday, August 24, 2004 Wednesday, August 25, 2004 Thursday, August 26, 2004 Friday, August 27, 2004 Sunday, August 29, 2004 Monday, August 30, 2004 Wednesday, September 01, 2004 Thursday, September 02, 2004 Friday, September 03, 2004 Saturday, September 04, 2004 Sunday, September 05, 2004 Monday, September 06, 2004 Tuesday, September 07, 2004 Wednesday, September 08, 2004 Thursday, September 09, 2004 Friday, September 10, 2004 Saturday, September 11, 2004 Sunday, September 12, 2004 Monday, September 13, 2004 Tuesday, September 14, 2004 Wednesday, September 15, 2004 Friday, September 17, 2004 Saturday, September 18, 2004 Sunday, September 19, 2004 Tuesday, September 21, 2004 Wednesday, September 22, 2004 Thursday, September 23, 2004 Friday, September 24, 2004 Saturday, September 25, 2004 Monday, September 27, 2004 Tuesday, September 28, 2004 Wednesday, September 29, 2004 Thursday, September 30, 2004 Friday, October 01, 2004 Saturday, October 02, 2004 Sunday, October 03, 2004 Monday, October 04, 2004 Tuesday, October 05, 2004 Wednesday, October 06, 2004 Thursday, October 07, 2004 Friday, October 08, 2004 Saturday, October 09, 2004 Sunday, October 10, 2004 Tuesday, October 12, 2004 Wednesday, October 13, 2004 Thursday, October 14, 2004 Friday, October 15, 2004 Saturday, October 16, 2004 Sunday, October 17, 2004 Monday, October 18, 2004 Tuesday, October 19, 2004 Wednesday, October 20, 2004 Thursday, October 21, 2004 Friday, October 22, 2004 Saturday, October 23, 2004 Sunday, October 24, 2004 Monday, October 25, 2004 Tuesday, October 26, 2004 Wednesday, October 27, 2004 Thursday, October 28, 2004 Friday, October 29, 2004 Saturday, October 30, 2004 Sunday, October 31, 2004 Monday, November 01, 2004 Tuesday, November 02, 2004 Wednesday, November 03, 2004 Thursday, November 04, 2004 Friday, November 05, 2004 Saturday, November 06, 2004 Sunday, November 07, 2004 Monday, November 08, 2004 Tuesday, November 09, 2004 Wednesday, November 10, 2004 Thursday, November 11, 2004 Friday, November 12, 2004 Saturday, November 13, 2004 Sunday, November 14, 2004 Monday, November 15, 2004 Tuesday, November 16, 2004 Wednesday, November 17, 2004 Thursday, November 18, 2004 Friday, November 19, 2004 Saturday, November 20, 2004 Sunday, November 21, 2004 Monday, November 22, 2004 Thursday, November 25, 2004 Friday, November 26, 2004 Saturday, November 27, 2004 Sunday, November 28, 2004 Tuesday, November 30, 2004 Wednesday, December 01, 2004 Thursday, December 02, 2004 Friday, December 03, 2004 Saturday, December 04, 2004 Tuesday, December 07, 2004 Wednesday, December 08, 2004 Thursday, December 09, 2004 Friday, December 10, 2004 Saturday, December 11, 2004 Sunday, December 12, 2004 Monday, December 13, 2004 Tuesday, December 14, 2004 Wednesday, December 15, 2004 Thursday, December 16, 2004 Friday, December 17, 2004 Sunday, December 19, 2004 Monday, December 20, 2004 Friday, December 24, 2004 Saturday, December 25, 2004 Sunday, December 26, 2004 Wednesday, December 29, 2004 Thursday, December 30, 2004 Friday, December 31, 2004 Monday, January 03, 2005 Wednesday, January 05, 2005 Thursday, January 06, 2005 Saturday, January 08, 2005 Sunday, January 09, 2005 Tuesday, January 11, 2005 Wednesday, January 12, 2005 Thursday, January 13, 2005 Saturday, January 15, 2005 Wednesday, January 19, 2005 Friday, January 21, 2005 Saturday, January 22, 2005 Sunday, January 23, 2005 Monday, January 24, 2005 Wednesday, January 26, 2005 Thursday, January 27, 2005 Friday, January 28, 2005 Saturday, January 29, 2005 Monday, January 31, 2005 Thursday, February 03, 2005 Friday, February 04, 2005 Saturday, February 05, 2005 Sunday, February 06, 2005 Monday, February 07, 2005 Tuesday, February 08, 2005 Wednesday, February 09, 2005 Thursday, February 10, 2005 Friday, February 11, 2005 Saturday, February 12, 2005 Sunday, February 13, 2005 Tuesday, February 15, 2005 Thursday, February 17, 2005 Saturday, February 19, 2005 Sunday, February 20, 2005 Wednesday, February 23, 2005 Saturday, February 26, 2005 Sunday, February 27, 2005 Monday, February 28, 2005 Wednesday, March 02, 2005 Thursday, March 03, 2005 Sunday, March 06, 2005 Tuesday, March 08, 2005 Wednesday, March 09, 2005 Thursday, March 10, 2005 Friday, March 11, 2005 Saturday, March 12, 2005 Sunday, March 13, 2005 Monday, March 14, 2005 Tuesday, March 15, 2005 Wednesday, March 16, 2005 Thursday, March 17, 2005 Friday, March 18, 2005 Saturday, March 19, 2005 Thursday, March 24, 2005 Friday, March 25, 2005 Saturday, March 26, 2005 Sunday, March 27, 2005 Wednesday, March 30, 2005 Thursday, March 31, 2005 Friday, April 01, 2005 Saturday, April 02, 2005 Sunday, April 03, 2005 Wednesday, April 06, 2005 Thursday, April 07, 2005 Saturday, April 09, 2005 Sunday, April 10, 2005 Monday, April 11, 2005 Thursday, April 14, 2005 Saturday, April 16, 2005 Sunday, April 17, 2005 Monday, April 18, 2005 Wednesday, April 20, 2005 Thursday, April 21, 2005 Friday, April 22, 2005 Saturday, April 23, 2005 Sunday, April 24, 2005 Tuesday, April 26, 2005 Friday, April 29, 2005 Saturday, April 30, 2005 Sunday, May 01, 2005 Monday, May 02, 2005 Tuesday, May 03, 2005 Wednesday, May 04, 2005 Thursday, May 05, 2005 Friday, May 06, 2005 Sunday, May 08, 2005 Wednesday, May 11, 2005 Thursday, May 12, 2005 Friday, May 13, 2005 Sunday, May 15, 2005 Monday, May 16, 2005 Wednesday, May 18, 2005 Thursday, May 19, 2005 Friday, May 20, 2005 Saturday, May 21, 2005 Sunday, May 22, 2005 Monday, May 23, 2005 Tuesday, May 24, 2005 Wednesday, May 25, 2005 Thursday, May 26, 2005 Friday, May 27, 2005 Saturday, May 28, 2005 Sunday, May 29, 2005 Monday, May 30, 2005 Tuesday, May 31, 2005 Wednesday, June 01, 2005 Thursday, June 02, 2005 Friday, June 03, 2005 Saturday, June 04, 2005 Sunday, June 05, 2005 Monday, June 06, 2005 Tuesday, June 07, 2005 Wednesday, June 08, 2005 Thursday, June 09, 2005 Friday, June 10, 2005 Sunday, June 12, 2005 Tuesday, June 14, 2005 Thursday, June 16, 2005 Friday, June 17, 2005 Saturday, June 18, 2005 Sunday, June 19, 2005 Monday, June 20, 2005 Tuesday, June 21, 2005 Thursday, June 23, 2005 Saturday, June 25, 2005 Sunday, June 26, 2005 Tuesday, June 28, 2005 Wednesday, June 29, 2005 Thursday, June 30, 2005 Friday, July 01, 2005 Saturday, July 02, 2005 Monday, July 04, 2005 Wednesday, July 06, 2005 Thursday, July 07, 2005 Saturday, July 09, 2005 Sunday, July 10, 2005 Friday, July 15, 2005 Sunday, July 17, 2005 Tuesday, July 19, 2005 Wednesday, July 20, 2005 Thursday, July 21, 2005 Saturday, July 23, 2005 Sunday, July 24, 2005 Tuesday, August 02, 2005 Thursday, August 04, 2005 Friday, August 05, 2005 Saturday, August 13, 2005 Wednesday, August 24, 2005 Friday, August 26, 2005 Saturday, August 27, 2005 Saturday, September 03, 2005 Wednesday, September 07, 2005 Thursday, September 08, 2005 Saturday, September 24, 2005 Wednesday, September 28, 2005 Wednesday, October 19, 2005 Thursday, October 20, 2005 Friday, October 21, 2005 Sunday, October 23, 2005 Wednesday, November 02, 2005 Monday, November 21, 2005 Wednesday, November 23, 2005 Friday, December 02, 2005 Saturday, December 10, 2005 Saturday, December 17, 2005 Sunday, December 18, 2005 Monday, December 19, 2005 Wednesday, December 21, 2005 Wednesday, January 04, 2006 Friday, January 06, 2006 Monday, January 09, 2006 Monday, January 16, 2006 Tuesday, January 17, 2006 Friday, January 20, 2006 Sunday, January 22, 2006 Saturday, January 28, 2006 Tuesday, January 31, 2006 Wednesday, February 01, 2006 Thursday, February 02, 2006 Wednesday, February 08, 2006 Thursday, February 09, 2006 Friday, February 10, 2006 Saturday, February 11, 2006 Sunday, February 12, 2006 Monday, February 13, 2006 Tuesday, February 14, 2006 Wednesday, February 15, 2006 Thursday, February 16, 2006 Saturday, February 18, 2006 Monday, February 20, 2006 Wednesday, February 22, 2006 Thursday, February 23, 2006 Sunday, March 05, 2006 Tuesday, March 07, 2006 Friday, March 24, 2006 Saturday, March 25, 2006 Wednesday, April 05, 2006 Thursday, April 06, 2006 Friday, April 07, 2006 Saturday, April 08, 2006 Tuesday, April 11, 2006 Monday, April 17, 2006 Tuesday, April 25, 2006 Thursday, April 27, 2006 Tuesday, May 09, 2006 Friday, May 12, 2006 Saturday, May 13, 2006 Sunday, May 14, 2006 Monday, May 15, 2006 Tuesday, May 16, 2006 Thursday, May 18, 2006 Friday, May 26, 2006 Sunday, May 28, 2006 Monday, May 29, 2006 Wednesday, May 31, 2006 Thursday, June 01, 2006 Sunday, June 04, 2006 Monday, June 05, 2006 Friday, June 09, 2006 Saturday, June 10, 2006 Sunday, June 11, 2006 Friday, June 16, 2006 Monday, June 19, 2006 Friday, June 23, 2006 Sunday, June 25, 2006 Tuesday, June 27, 2006 Wednesday, June 28, 2006 Friday, June 30, 2006 Sunday, July 09, 2006 Thursday, July 13, 2006 Friday, July 14, 2006 Saturday, July 15, 2006 Monday, July 17, 2006 Tuesday, July 18, 2006 Wednesday, July 19, 2006 Tuesday, July 25, 2006 Wednesday, July 26, 2006 Friday, July 28, 2006 Sunday, July 30, 2006 Monday, July 31, 2006 Thursday, August 03, 2006 Friday, August 04, 2006 Sunday, August 06, 2006 Monday, August 07, 2006 Wednesday, August 09, 2006 Thursday, August 10, 2006 Sunday, August 13, 2006 Tuesday, August 15, 2006 Thursday, August 17, 2006 Friday, August 18, 2006 Wednesday, September 06, 2006 Friday, September 08, 2006 Monday, September 11, 2006 Wednesday, September 13, 2006 Thursday, September 14, 2006 Friday, September 22, 2006 Saturday, September 23, 2006 Sunday, October 01, 2006 Tuesday, October 03, 2006 Monday, October 30, 2006 Monday, November 06, 2006 Tuesday, November 07, 2006 Sunday, November 12, 2006 Tuesday, November 21, 2006 Wednesday, November 22, 2006 Thursday, November 23, 2006 Friday, December 01, 2006 Monday, December 04, 2006 Tuesday, December 05, 2006 Thursday, December 14, 2006 Wednesday, December 20, 2006 Thursday, December 21, 2006 Friday, December 29, 2006 Wednesday, January 10, 2007 Thursday, January 11, 2007 Saturday, January 13, 2007 Monday, January 15, 2007 Wednesday, January 17, 2007 Saturday, January 20, 2007 Tuesday, January 23, 2007 Tuesday, February 20, 2007 Saturday, February 24, 2007 Sunday, February 25, 2007 Friday, March 23, 2007 Wednesday, April 04, 2007 Tuesday, April 10, 2007 Thursday, April 12, 2007 Friday, April 13, 2007 Thursday, April 19, 2007 Friday, April 20, 2007 Tuesday, April 24, 2007 Tuesday, May 08, 2007 Thursday, May 10, 2007 Friday, May 11, 2007 Monday, May 14, 2007 Tuesday, May 15, 2007 Sunday, May 20, 2007 Monday, May 21, 2007 Tuesday, May 22, 2007 Wednesday, May 23, 2007 Thursday, May 24, 2007 Sunday, May 27, 2007 Wednesday, May 30, 2007 Thursday, May 31, 2007 Friday, June 01, 2007 Monday, June 04, 2007 Wednesday, June 06, 2007 Saturday, June 09, 2007 Sunday, June 10, 2007 Monday, June 11, 2007 Friday, June 15, 2007 Tuesday, June 19, 2007 Tuesday, June 26, 2007 Wednesday, June 27, 2007 Thursday, June 28, 2007 Saturday, June 30, 2007 Monday, July 02, 2007 Tuesday, July 03, 2007 Friday, July 06, 2007 Tuesday, July 10, 2007 Friday, July 13, 2007 Tuesday, July 24, 2007 Saturday, July 28, 2007 Sunday, July 29, 2007 Monday, August 13, 2007 Sunday, August 19, 2007 Saturday, August 25, 2007 Monday, August 27, 2007 Wednesday, August 29, 2007 Friday, August 31, 2007 Friday, September 07, 2007 Wednesday, September 12, 2007 Wednesday, September 19, 2007 Friday, September 21, 2007 Friday, September 28, 2007 Tuesday, October 02, 2007 Thursday, October 11, 2007 Saturday, October 27, 2007 Thursday, November 01, 2007 Saturday, November 03, 2007 Monday, November 05, 2007 Wednesday, November 28, 2007 Tuesday, December 04, 2007 Tuesday, December 11, 2007 Friday, December 14, 2007 Friday, December 21, 2007 Tuesday, December 25, 2007 Saturday, December 29, 2007 Monday, January 07, 2008 Thursday, January 10, 2008 Saturday, January 12, 2008 Sunday, January 13, 2008 Tuesday, January 15, 2008 Friday, January 18, 2008 Saturday, January 19, 2008 Friday, January 25, 2008 Sunday, January 27, 2008 Monday, January 28, 2008 Tuesday, January 29, 2008 Sunday, February 03, 2008 Wednesday, February 06, 2008 Friday, February 08, 2008 Sunday, February 10, 2008 Monday, February 11, 2008 Tuesday, February 12, 2008 Monday, February 25, 2008 Tuesday, February 26, 2008 Monday, March 03, 2008 Tuesday, March 04, 2008 Saturday, March 22, 2008 Saturday, April 19, 2008 Wednesday, April 23, 2008 Saturday, April 26, 2008 Wednesday, April 30, 2008 Monday, May 05, 2008 Tuesday, May 13, 2008 Wednesday, May 14, 2008 Saturday, May 17, 2008 Tuesday, May 20, 2008 Saturday, May 24, 2008 Sunday, May 25, 2008 Thursday, June 12, 2008 Tuesday, June 17, 2008 Saturday, July 05, 2008 Tuesday, July 08, 2008 Monday, August 04, 2008 Thursday, August 28, 2008 Thursday, September 11, 2008 Saturday, September 20, 2008 Monday, September 22, 2008 Tuesday, September 23, 2008 Wednesday, September 24, 2008 Friday, September 26, 2008 Monday, September 29, 2008 Saturday, October 04, 2008 Wednesday, October 08, 2008 Thursday, October 09, 2008 Sunday, October 12, 2008 Wednesday, October 15, 2008 Wednesday, October 22, 2008 Thursday, October 23, 2008 Friday, October 24, 2008 Tuesday, October 28, 2008 Wednesday, October 29, 2008 Monday, November 03, 2008 Tuesday, November 04, 2008 Thursday, November 06, 2008 Saturday, November 08, 2008 Monday, November 10, 2008 Wednesday, November 19, 2008 Thursday, December 18, 2008 Monday, December 22, 2008 Sunday, January 11, 2009 Thursday, January 22, 2009 Monday, January 26, 2009 Thursday, February 19, 2009 Tuesday, February 24, 2009 Friday, February 27, 2009 Monday, March 02, 2009 Thursday, March 05, 2009 Wednesday, March 11, 2009 Thursday, March 12, 2009 Friday, March 13, 2009 Thursday, March 19, 2009 Monday, March 23, 2009 Friday, March 27, 2009 Saturday, March 28, 2009 Sunday, March 29, 2009 Thursday, April 02, 2009 Tuesday, April 07, 2009 Tuesday, April 14, 2009 Tuesday, April 21, 2009 Thursday, April 23, 2009 Saturday, April 25, 2009 Sunday, May 03, 2009 Wednesday, May 06, 2009 Tuesday, May 12, 2009 Wednesday, May 13, 2009 Thursday, May 14, 2009 Sunday, May 17, 2009 Tuesday, May 26, 2009 Wednesday, June 03, 2009 Thursday, June 04, 2009 Tuesday, June 09, 2009 Friday, June 12, 2009 Saturday, June 13, 2009 Sunday, June 14, 2009 Monday, June 22, 2009 Thursday, June 25, 2009 Saturday, July 11, 2009 Tuesday, July 14, 2009 Friday, July 24, 2009 Tuesday, August 18, 2009 Wednesday, August 19, 2009 Friday, August 21, 2009 Monday, August 24, 2009 Thursday, September 03, 2009 Wednesday, September 09, 2009 Thursday, September 10, 2009 Sunday, September 13, 2009 Monday, September 14, 2009 Tuesday, September 15, 2009 Wednesday, September 23, 2009 Friday, September 25, 2009 Sunday, September 27, 2009 Tuesday, September 29, 2009 Monday, November 02, 2009 Tuesday, November 10, 2009 Thursday, November 12, 2009 Tuesday, November 24, 2009 Thursday, February 25, 2010 Thursday, March 04, 2010 Wednesday, March 17, 2010 Tuesday, March 23, 2010 Friday, April 09, 2010 Friday, April 16, 2010 Wednesday, April 21, 2010 Thursday, April 22, 2010 Friday, April 23, 2010 Thursday, April 29, 2010 Sunday, May 02, 2010 Friday, May 07, 2010 Sunday, May 09, 2010 Monday, May 10, 2010 Tuesday, May 11, 2010 Tuesday, June 15, 2010