Copyright Notice
- All original comments are © Copyright 2004 by CodeWarrior. All rights are reserved. All quoted material unless in public domain, are the copyrighted works of the respective copyright holders, and all referenced trademarks are respectively owned by the relevant trademark holder. No attempt nor intention is made by this author to dilute any trademark or infringe any copyrighted material. All materials used on this page not copyrighted by CodeWarrior, are held to be used for non-commercial , personal, fair use purposes. All declaratoy statements not manifestly,contextually or perceptually, intended to be sarcastic, ironic, or parody in nature, are asserted to be true and correct by the author of this blog, as far as could be determined given the information available to the author at the time the post was written. Unauthorized reproduction of material on this page is prohibited, unless such limited reproduction falls under fair use, and such use is authorized if proper attribution of the source of the material, and author is credited in all instances of its usage.
SEARCH THIS SITE USING KEYWORDS
Powered by:

CodeWarriorZ BlueZ
CodeWarriorz Thoughts
Day to day musings of free speech activist CodeWarrior.
CHECK OUT THE WEBSITE OF MY PAL SHMOO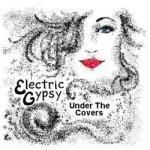 Wednesday, October 19, 2005
The Cartman Connection
In my opinion
By Army Feth

October 19, 2005

It may happen tomorrow. It may happen Friday. It may be happening right now as you read this. Hopefully it does not happen after my deadline today, making this intro outdated. But if it does happen, it may well be as early as this week. I am talking about the possible indictment of White House officials in the Plamegate scandal.

In other news, Comedy Central has been playing a countdown of Cartman's 25 Greatest Moments to amp up viewers for tonight's season premiere of South Park.

I've been following both stories, and as I eagerly await well-deserved indictments and well-written satire, I have noticed a few similarities. Basically, Karl Rove and Eric Cartman are freakishly similar.

Both are chubby, arguably pure evil and definitely vengeful. Neither is opposed to exploiting others for personal gain. Both feel a sense of entitlement that seems unfounded to the rest of us. Both play off the fear and ignorance of others. Both Rove and Cartman's friends know these things, and allow them to pursue their outrageous plans.

There are very specific allusions to Karl Rove through the character of Cartman. Take for example, episode number 95, "My Future Self n' Me." Cartman is the man behind "The Parental Revenge Center of Western America," the place where Butters and Stan go to seek revenge on their parents. As it turns out, Cartman's only plan involves smearing poo all over the parents' homes. Karl Rove is, likewise, known for his smear tactics, especially revenge. President Bush's nickname for Rove is "Turd Blossom." The Parental Revenge Center of Western America could easily be renamed The Dissenter Revenge Center of America with Rove taking Cartman's place as leader.

In "The Passion of The Jew," Cartman leads a neo-Christian movement. The basis for his beliefs is the movie, "The Passion of The Christ," which he has seen 34 times. Cartman starts a "Mel Gibson 'The Passion' Fan Club", and recruits evangelical Christians to join his mission. It was Karl Rove's strategy to target evangelicals during the 2004 election. The Christians Cartman gathered simply wanted to celebrate their rebirth, while Cartman ultimately wanted them all to go see "The Passion of The Christ" again. Karl Rove wanted deeply religious citizens to vote for George W. Bush. Both Rove and Cartman exploit people's genuine religious beliefs in order to further their own self-serving causes.

Revenge by Rove and Cartman is also often grossly disproportionate to the harm they endure. An episode rated by viewers as one of Cartman's greatest moments was "Scott Tenorman Must Die." In this episode, Cartman is fooled and humiliated several times by Scott Tenorman. Each time, it is because Cartman has done something stupid and has been caught or called out on it. In the end, Cartman devises a successful plan ending with tricking Tenorman into eating his own dead parents, then getting his heroes (Radiohead) to laugh at him when he finally breaks down. The plan is brilliant, well thought out and completely ruthless.

Outing Valerie Plame as a CIA agent is an equally disproportionate revenge. Plame's husband, Joseph Wilson, traveled to Africa and wrote an essay about the absence of "yellowcake" uranium. His article accused the Bush administration of "exaggerating the Iraqi threat." Soon, Robert Novak leaked the fact that Plame was a CIA agent. This may be treason. By leaking the information, Rove endangered the safety of Plame, Wilson, and their families. He also ruined the career of a woman whose job was to track weapons of mass destruction. Rove's plan was equally well-planned, evil and brilliant.

Both Cartman and Rove do not directly execute revenge , but rather manipulate others to do their dirty business. Rove used journalists to do something he knew was illegal. He counted on them to protect him if they got in trouble, because good journalists are supposed to ensure the confidentiality of their anonymous sources. And if they do squeal to avoid jail, like Novak, then they appear cowardly. If they don't squeal even with permission, like Judith Miller, they appear overly-loyal and biased. Either way, the institution of journalism is tarnished by this. Branding the media as untrustworthy is a major underlying theme in Rove's quest to control America. If Rove is indicted and convicted though, he is almost certainly assured a pardon by President Bush.

Much as they are similar, we have to remember that Cartman is not real and Rove is. Most of the time, Cartman ends up getting what is coming to him by the end of the episode. Let's hope Rove gets what is coming to him at the end of this two-year drama.




Cheney May Be Entangled in CIA Leak Investigation (Update3)
Oct. 17 (Bloomberg) -- A special counsel is focusing on whether Vice President Dick Cheney played a role in leaking a covert CIA agent's name, according to people familiar with the probe that already threatens top White House aides Karl Rove and Lewis Libby.

The special counsel, Patrick Fitzgerald, has questioned current and former officials of President George W. Bush's administration about whether Cheney was involved in an effort to discredit the agent's husband, Iraq war critic and former U.S. diplomat Joseph Wilson, according to the people.

Fitzgerald has questioned Cheney's communications adviser Catherine Martin and former spokeswoman Jennifer Millerwise about the vice president's knowledge of the anti-Wilson campaign and his dealings on it with Libby, his chief of staff, the people said. The information came from multiple sources, who requested anonymity because of the secrecy and political sensitivity of the investigation.

New York Times reporter Judith Miller, who has now testified twice before a federal grand jury probing the case after spending 85 days in jail for refusing to cooperate with Fitzgerald, wrote in yesterday's New York Times that Fitzgerald asked her whether the vice president ``had known what his chief aide,'' Libby, ``was doing and saying'' regarding Wilson, a critic of the war in Iraq.

Potential `Big Case'

Fitzgerald has told lawyers involved in the case that he hopes to conclude it soon -- the grand jury's term expires Oct. 28, although it could be extended -- and there is a growing sense among knowledgeable observers that the outcome will involve serious criminal charges. ``Fitzgerald is putting together a big case,'' Washington attorney Robert Bennett, who represents Miller, said yesterday on ABC's ``This Week.''

The charges could range from a broad conspiracy case to more narrowly drawn indictments for obstruction of justice or perjury, according to lawyers involved in the case. Charges are considered less likely on the law that initially triggered Fitzgerald's probe, which makes it illegal to deliberately unmask an undercover intelligence agent, because of the difficulty in meeting that statute's exacting standards for prosecution.

Lea Anne McBride, a Cheney spokesman, declined to comment yesterday on whether the vice president, 64, has been contacted by Fitzgerald about his status in the case, except to say: ``This is an ongoing investigation, and we are fully cooperating.'' White House spokesman Scott McClellan wouldn't comment on the probe today, citing a request from the special prosecutor. Randall Samborn, a Fitzgerald spokesman, declined to comment, and calls to Robert Luskin, Rove's attorney, and Joseph Tate, Libby's lawyer, weren't returned.

Options

There's no indication Fitzgerald is considering criminal charges against the vice president, who gave unsworn testimony to investigators last year. One option for Fitzgerald is to outline his findings about Cheney's role if he files a final report on the investigation.

Fitzgerald, 45, has also questioned administration officials about any knowledge Bush may have had of the campaign against Wilson. Yet most administration observers have noted that on Iraq, as with most matters, it's Cheney who has played the more hands-on role.

``Anything dealing with intelligence, no matter how big or how small, Cheney is involved in it,'' Senate Democratic Leader Harry Reid of Nevada said in an interview. ``This is his portfolio, and he guards it very well.''

Pursuit of Evidence

One lawyer intimately involved in the case, who like the others demanded anonymity, said one reason Fitzgerald was willing to send Miller to jail to compel testimony was because he was pursuing evidence the vice president may have been aware of the specifics of the anti-Wilson strategy.

And both U.S. District Court Judge Thomas Hogan and an appellate-court panel -- including David Tatel, a First Amendment advocate -- said they ruled in Fitzgerald's favor because of the gravity of the case.

Katy Harriger, a political scientist at Wake Forest University in Winston-Salem, North Carolina, who has written extensively about special-counsel investigations, said the pace and trajectory of Fitzgerald's probe suggests it will end with the indictment of Rove, Libby or both.

Harriger said she anticipates indictments in part because of the special prosecutor's willingness to jail Miller. ``That's not something you do unless you really have something more going on that isn't obvious to the public,'' she said.

Avenues of Investigation

Larry Barcella, a former assistant U.S. attorney for the District of Columbia, said the recent activity in the case suggests criminal charges are likely, although not in connection with the 1982 law making it illegal to disclose a covert agent's identity.

A more likely focus is possible ``false statements, conspiracy or obstruction of justice,'' said Barcella, now a defense lawyer for the Washington-based law firm of Paul, Hastings, Janofsky & Walker. ``It's obviously not good that Rove and Libby have spent so much time before the grand jury.''

To make a case against Cheney as part of a conspiracy indictment, Fitzgerald would have to show the vice president was an active participant in a decision to smear Wilson, Barcella said. ``It's a case most easily made if you can prove a person knowingly entered into an agreement to do something illegal,'' he said. ``Beyond that, it can be tricky.''

Fitzgerald's status differs in one potentially important respect from the independent counsels who investigated alleged wrongdoing during earlier administrations. They reported to a panel of appellate judges, while Fitzgerald reports to the Justice Department.

Given the prospect of both protracted criminal cases and then civil lawsuits, it now seems possible the issue will bedevil the final years of Bush's presidency, much as the Iran-contra affair burdened President Ronald Reagan's second term and the Monica Lewinsky scandal plagued President Bill Clinton's.

No Leaks

While there have been virtually no leaks out of Fitzgerald's office, and even the subjects of his investigation are unsure about his intentions, White House officials and Bush supporters are fearful that recent developments spell legal jeopardy for Rove, the central strategist behind Bush's political campaigns and much of his presidency, and Libby, a key architect of the Iraq war strategy.

When the investigation began, White House officials asserted that neither Rove nor Libby played any role in the outing of Plame, and both aides told Fitzgerald that they learned of her identity from journalists.

Reporter's Account

In her Times account, Miller said she told Fitzgerald and the grand jury that Libby, 55, raised the subject of Wilson's wife during a meeting with Miller on June 23, 2003. That was before Wilson, 55, went public in a Times op-ed piece with his accusation that Bush and his aides had ``twisted'' intelligence findings to justify invading Iraq, although administration officials knew he was privately critical.

While Miller didn't say Libby had identified Plame as a covert agent, her account calls into question Libby's assertion that he first learned of Plame's identity from reporters.

Miller, 57, said she went to jail rather than testify because, unlike other reporters, she didn't feel Libby had given her specific and voluntary permission to speak about their confidential conversations. She relented when Libby contacted her by telephone and letter last month, saying he had always expected her to testify.

Those communications with Miller may pose legal problems for Libby. His letter to her stated that ``the public report of every other reporter's testimony makes clear that they did not discuss Ms. Plame's name or identity with me.''

Surprise

Miller wrote in her Times article that Fitzgerald asked her to read that portion of the letter aloud to the grand jurors and asked for her reaction to Libby's words. She said that part of the letter had ``surprised me because it might be perceived as an effort by Mr. Libby to suggest that I, too, would say we had not discussed Ms. Plame's identity. Yet my notes suggested that we had discussed her job.''

Bennett, Miller's attorney, yesterday called that part of Libby's letter ``a very stupid thing to do.'' Other lawyers suggested it could become part of any obstruction-of-justice charge Fitzgerald might bring.

Rove's testimony also has been contradicted by others, such as Time magazine reporter Matt Cooper. He said his July 2003 conversation with the White House aide focused more on Wilson and his wife than Rove had testified, while adding Rove had not identified her by name. There is also at least one discrepancy between Rove's version and that of columnist Robert Novak, who first identified Plame as a Central Intelligence Agency operative in July 2003, according to persons familiar with their accounts.

Return for Testimony

Rove, 54, returned to the grand jury for a fourth time on Oct. 14 and testified for more than four hours. His lawyer, Luskin, who has spoken frequently with reporters, has gone from public optimism that his client faces little legal danger to cautiously noting only that Fitzgerald hasn't told them Rove is a ``target.''

Bush refused to comment when asked by a reporter today whether he would expect a member of his administration to resign or take leave if indicted.

``There's a serious investigation,'' Bush said. ``I'm not going to pre-judge the outcome.''

Wilson was dispatched by the CIA in February 2002 to investigate reports, since discredited, that Saddam Hussein's regime was trying to buy uranium in Niger as part of a nuclear- weapons program. After Bush cited similar reports in his Jan. 28, 2003, State of the Union speech and the U.S. invaded Iraq in March of that year, Wilson began telling some journalists anonymously that the claim was questionable.

Reacting to Wilson

That prompted behind-the-scenes administration attempts to discredit Wilson. In his June 2003 meeting with Miller, Libby told her, in the context of a conversation critical of the CIA, that Wilson's wife worked for the spy agency, according to an account published in the Times yesterday.

Wilson went public with his criticism on July 6, 2003. In his Times piece, he concluded: ``Some of the intelligence related to Iraq's nuclear weapons program was twisted to exaggerate the Iraqi threat.''

Over the next week, Libby and Rove talked to reporters, on the condition they not be identified, about Wilson's article and the fact that his CIA-employed wife may have had a role in giving him the Niger assignment.

Publication

Plame's identity was first published by Novak on July 14. He cited ``two senior administration officials'' as the sources of the information that Plame, 42, suggested Wilson for the Niger trip. Novak hasn't commented publicly on those sources.

Miller never wrote a story about Wilson or his wife -- although in one of her notebooks, dated July 8, 2003, a notation appears for ``Valerie Flame.''

One of the subplots is the role played by the New York Times. In addition to Miller's personal account, the Times yesterday published a separate 5,800-word piece that criticized both Miller and the way the newspaper handled the story.

The article reported the paper's publisher, Arthur Sulzberger Jr., and its executive editor, Bill Keller, unequivocally supported their reporter in her legal battle although ``they knew few details about Ms. Miller's conversations with her confidential source,'' and ``did not review'' her notes.

Miller, who wrote many influential pre-war war stories about Hussein's purported weapons of mass destruction that the Times later acknowledged were flawed, told the grand jury she recommended in 2003 that the newspaper pursue the Plame story. Jill Abramson, the newspaper's managing editor, said Miller never made any such recommendation.

In an interview yesterday, Wilson said that once the criminal questions are settled, he and his wife may file a civil lawsuit against Bush, Cheney and others seeking damages for the alleged harm done to Plame's career.

If they do so, the current state of the law makes it likely that the suit will be allowed to proceed -- and Bush and Cheney will face questioning under oath -- while they are in office. The reason for that is a unanimous 1997 U.S. Supreme Court decision ruling that Paula Jones' sexual harassment suit against then- President Clinton could go forward immediately, a decision that was hailed by conservatives at the time.





Texas Court Issues Warrant for DeLay
Texas Court Issues Warrant for DeLay

Wednesday October 19, 2005 11:46 PM


AP Photo NY117

By SUZANNE GAMBOA

Associated Press Writer

AUSTIN, Texas (AP) - A state court issued an arrest warrant on Wednesday for Rep. Tom DeLay, requiring him to appear in Texas for booking on state conspiracy and money laundering charges.

The court set an initial $10,000 bail as a routine step before the Texas Republican's first court appearance Friday.

DeLay, R-Texas, could be fingerprinted and photographed, although his lawyers had hoped to avoid this step. DeLay probably will surrender in his home county of Fort Bend, near Houston, but he could go to any law enforcement office in Texas. His court appearance will be in Austin.

The warrant, known as a capias, is ``a matter of routine and bond will be posted,'' said DeLay's lawyer, Dick DeGuerin.

DeLay has stepped down as U.S. House majority leader - at least temporarily - under a Republican rule requiring him to relinquish the post if charged with a felony.

Two grand juries have charged DeLay and two political associates in an alleged scheme to violate state election law, by funneling corporate donations to candidates for the Texas Legislature. State law prohibits use of corporate donations to finance state campaigns, although the money can be used for administrative expenses.

The indictments charge that a DeLay-founded Texas political committee sent corporate donations to the Republican National Committee in Washington, and the national party sent funds back to the state for 2002 campaigns.

DeLay has denied wrongdoing and accused Travis County District Attorney Ronnie Earle - a Democrat - of having partisan motives. Earle has denied the accusation.

Earle did not ask for the arrest warrant for DeLay, but approved the court's request, his office said Wednesday.

DeLay's Republican fund-raising in 2002 had major political consequences, allowing the GOP to take control of the Texas Legislature. The Legislature then redrew congressional boundaries according to a DeLay-inspired plan, took command of the state's U.S. House delegation and helped the GOP retain its House majority.


======SNIP=====
Maybe he can kill cockroaches in his cell, and renew his bug killer license!

Archives
Monday, May 03, 2004 Tuesday, May 04, 2004 Sunday, May 09, 2004 Tuesday, May 11, 2004 Wednesday, May 12, 2004 Friday, May 14, 2004 Saturday, May 15, 2004 Sunday, May 16, 2004 Monday, May 17, 2004 Tuesday, May 18, 2004 Wednesday, May 19, 2004 Thursday, May 20, 2004 Friday, May 21, 2004 Monday, May 24, 2004 Tuesday, May 25, 2004 Wednesday, May 26, 2004 Thursday, May 27, 2004 Friday, May 28, 2004 Saturday, May 29, 2004 Sunday, May 30, 2004 Tuesday, June 01, 2004 Wednesday, June 02, 2004 Thursday, June 03, 2004 Friday, June 04, 2004 Saturday, June 05, 2004 Sunday, June 06, 2004 Monday, June 07, 2004 Tuesday, June 08, 2004 Wednesday, June 09, 2004 Thursday, June 10, 2004 Friday, June 11, 2004 Sunday, June 13, 2004 Monday, June 14, 2004 Wednesday, June 16, 2004 Thursday, June 17, 2004 Friday, June 18, 2004 Sunday, June 20, 2004 Monday, June 21, 2004 Tuesday, June 22, 2004 Wednesday, June 23, 2004 Thursday, June 24, 2004 Friday, June 25, 2004 Saturday, June 26, 2004 Sunday, June 27, 2004 Tuesday, June 29, 2004 Wednesday, June 30, 2004 Thursday, July 01, 2004 Friday, July 02, 2004 Saturday, July 03, 2004 Sunday, July 04, 2004 Monday, July 05, 2004 Tuesday, July 06, 2004 Wednesday, July 07, 2004 Thursday, July 08, 2004 Friday, July 09, 2004 Saturday, July 10, 2004 Sunday, July 11, 2004 Monday, July 12, 2004 Tuesday, July 13, 2004 Wednesday, July 14, 2004 Thursday, July 15, 2004 Friday, July 16, 2004 Saturday, July 17, 2004 Sunday, July 18, 2004 Monday, July 19, 2004 Tuesday, July 20, 2004 Wednesday, July 21, 2004 Friday, July 23, 2004 Friday, July 30, 2004 Monday, August 02, 2004 Tuesday, August 03, 2004 Wednesday, August 04, 2004 Thursday, August 05, 2004 Friday, August 06, 2004 Saturday, August 07, 2004 Sunday, August 08, 2004 Tuesday, August 10, 2004 Wednesday, August 11, 2004 Thursday, August 12, 2004 Friday, August 13, 2004 Saturday, August 14, 2004 Sunday, August 15, 2004 Monday, August 16, 2004 Tuesday, August 17, 2004 Friday, August 20, 2004 Saturday, August 21, 2004 Tuesday, August 24, 2004 Wednesday, August 25, 2004 Thursday, August 26, 2004 Friday, August 27, 2004 Sunday, August 29, 2004 Monday, August 30, 2004 Wednesday, September 01, 2004 Thursday, September 02, 2004 Friday, September 03, 2004 Saturday, September 04, 2004 Sunday, September 05, 2004 Monday, September 06, 2004 Tuesday, September 07, 2004 Wednesday, September 08, 2004 Thursday, September 09, 2004 Friday, September 10, 2004 Saturday, September 11, 2004 Sunday, September 12, 2004 Monday, September 13, 2004 Tuesday, September 14, 2004 Wednesday, September 15, 2004 Friday, September 17, 2004 Saturday, September 18, 2004 Sunday, September 19, 2004 Tuesday, September 21, 2004 Wednesday, September 22, 2004 Thursday, September 23, 2004 Friday, September 24, 2004 Saturday, September 25, 2004 Monday, September 27, 2004 Tuesday, September 28, 2004 Wednesday, September 29, 2004 Thursday, September 30, 2004 Friday, October 01, 2004 Saturday, October 02, 2004 Sunday, October 03, 2004 Monday, October 04, 2004 Tuesday, October 05, 2004 Wednesday, October 06, 2004 Thursday, October 07, 2004 Friday, October 08, 2004 Saturday, October 09, 2004 Sunday, October 10, 2004 Tuesday, October 12, 2004 Wednesday, October 13, 2004 Thursday, October 14, 2004 Friday, October 15, 2004 Saturday, October 16, 2004 Sunday, October 17, 2004 Monday, October 18, 2004 Tuesday, October 19, 2004 Wednesday, October 20, 2004 Thursday, October 21, 2004 Friday, October 22, 2004 Saturday, October 23, 2004 Sunday, October 24, 2004 Monday, October 25, 2004 Tuesday, October 26, 2004 Wednesday, October 27, 2004 Thursday, October 28, 2004 Friday, October 29, 2004 Saturday, October 30, 2004 Sunday, October 31, 2004 Monday, November 01, 2004 Tuesday, November 02, 2004 Wednesday, November 03, 2004 Thursday, November 04, 2004 Friday, November 05, 2004 Saturday, November 06, 2004 Sunday, November 07, 2004 Monday, November 08, 2004 Tuesday, November 09, 2004 Wednesday, November 10, 2004 Thursday, November 11, 2004 Friday, November 12, 2004 Saturday, November 13, 2004 Sunday, November 14, 2004 Monday, November 15, 2004 Tuesday, November 16, 2004 Wednesday, November 17, 2004 Thursday, November 18, 2004 Friday, November 19, 2004 Saturday, November 20, 2004 Sunday, November 21, 2004 Monday, November 22, 2004 Thursday, November 25, 2004 Friday, November 26, 2004 Saturday, November 27, 2004 Sunday, November 28, 2004 Tuesday, November 30, 2004 Wednesday, December 01, 2004 Thursday, December 02, 2004 Friday, December 03, 2004 Saturday, December 04, 2004 Tuesday, December 07, 2004 Wednesday, December 08, 2004 Thursday, December 09, 2004 Friday, December 10, 2004 Saturday, December 11, 2004 Sunday, December 12, 2004 Monday, December 13, 2004 Tuesday, December 14, 2004 Wednesday, December 15, 2004 Thursday, December 16, 2004 Friday, December 17, 2004 Sunday, December 19, 2004 Monday, December 20, 2004 Friday, December 24, 2004 Saturday, December 25, 2004 Sunday, December 26, 2004 Wednesday, December 29, 2004 Thursday, December 30, 2004 Friday, December 31, 2004 Monday, January 03, 2005 Wednesday, January 05, 2005 Thursday, January 06, 2005 Saturday, January 08, 2005 Sunday, January 09, 2005 Tuesday, January 11, 2005 Wednesday, January 12, 2005 Thursday, January 13, 2005 Saturday, January 15, 2005 Wednesday, January 19, 2005 Friday, January 21, 2005 Saturday, January 22, 2005 Sunday, January 23, 2005 Monday, January 24, 2005 Wednesday, January 26, 2005 Thursday, January 27, 2005 Friday, January 28, 2005 Saturday, January 29, 2005 Monday, January 31, 2005 Thursday, February 03, 2005 Friday, February 04, 2005 Saturday, February 05, 2005 Sunday, February 06, 2005 Monday, February 07, 2005 Tuesday, February 08, 2005 Wednesday, February 09, 2005 Thursday, February 10, 2005 Friday, February 11, 2005 Saturday, February 12, 2005 Sunday, February 13, 2005 Tuesday, February 15, 2005 Thursday, February 17, 2005 Saturday, February 19, 2005 Sunday, February 20, 2005 Wednesday, February 23, 2005 Saturday, February 26, 2005 Sunday, February 27, 2005 Monday, February 28, 2005 Wednesday, March 02, 2005 Thursday, March 03, 2005 Sunday, March 06, 2005 Tuesday, March 08, 2005 Wednesday, March 09, 2005 Thursday, March 10, 2005 Friday, March 11, 2005 Saturday, March 12, 2005 Sunday, March 13, 2005 Monday, March 14, 2005 Tuesday, March 15, 2005 Wednesday, March 16, 2005 Thursday, March 17, 2005 Friday, March 18, 2005 Saturday, March 19, 2005 Thursday, March 24, 2005 Friday, March 25, 2005 Saturday, March 26, 2005 Sunday, March 27, 2005 Wednesday, March 30, 2005 Thursday, March 31, 2005 Friday, April 01, 2005 Saturday, April 02, 2005 Sunday, April 03, 2005 Wednesday, April 06, 2005 Thursday, April 07, 2005 Saturday, April 09, 2005 Sunday, April 10, 2005 Monday, April 11, 2005 Thursday, April 14, 2005 Saturday, April 16, 2005 Sunday, April 17, 2005 Monday, April 18, 2005 Wednesday, April 20, 2005 Thursday, April 21, 2005 Friday, April 22, 2005 Saturday, April 23, 2005 Sunday, April 24, 2005 Tuesday, April 26, 2005 Friday, April 29, 2005 Saturday, April 30, 2005 Sunday, May 01, 2005 Monday, May 02, 2005 Tuesday, May 03, 2005 Wednesday, May 04, 2005 Thursday, May 05, 2005 Friday, May 06, 2005 Sunday, May 08, 2005 Wednesday, May 11, 2005 Thursday, May 12, 2005 Friday, May 13, 2005 Sunday, May 15, 2005 Monday, May 16, 2005 Wednesday, May 18, 2005 Thursday, May 19, 2005 Friday, May 20, 2005 Saturday, May 21, 2005 Sunday, May 22, 2005 Monday, May 23, 2005 Tuesday, May 24, 2005 Wednesday, May 25, 2005 Thursday, May 26, 2005 Friday, May 27, 2005 Saturday, May 28, 2005 Sunday, May 29, 2005 Monday, May 30, 2005 Tuesday, May 31, 2005 Wednesday, June 01, 2005 Thursday, June 02, 2005 Friday, June 03, 2005 Saturday, June 04, 2005 Sunday, June 05, 2005 Monday, June 06, 2005 Tuesday, June 07, 2005 Wednesday, June 08, 2005 Thursday, June 09, 2005 Friday, June 10, 2005 Sunday, June 12, 2005 Tuesday, June 14, 2005 Thursday, June 16, 2005 Friday, June 17, 2005 Saturday, June 18, 2005 Sunday, June 19, 2005 Monday, June 20, 2005 Tuesday, June 21, 2005 Thursday, June 23, 2005 Saturday, June 25, 2005 Sunday, June 26, 2005 Tuesday, June 28, 2005 Wednesday, June 29, 2005 Thursday, June 30, 2005 Friday, July 01, 2005 Saturday, July 02, 2005 Monday, July 04, 2005 Wednesday, July 06, 2005 Thursday, July 07, 2005 Saturday, July 09, 2005 Sunday, July 10, 2005 Friday, July 15, 2005 Sunday, July 17, 2005 Tuesday, July 19, 2005 Wednesday, July 20, 2005 Thursday, July 21, 2005 Saturday, July 23, 2005 Sunday, July 24, 2005 Tuesday, August 02, 2005 Thursday, August 04, 2005 Friday, August 05, 2005 Saturday, August 13, 2005 Wednesday, August 24, 2005 Friday, August 26, 2005 Saturday, August 27, 2005 Saturday, September 03, 2005 Wednesday, September 07, 2005 Thursday, September 08, 2005 Saturday, September 24, 2005 Wednesday, September 28, 2005 Wednesday, October 19, 2005 Thursday, October 20, 2005 Friday, October 21, 2005 Sunday, October 23, 2005 Wednesday, November 02, 2005 Monday, November 21, 2005 Wednesday, November 23, 2005 Friday, December 02, 2005 Saturday, December 10, 2005 Saturday, December 17, 2005 Sunday, December 18, 2005 Monday, December 19, 2005 Wednesday, December 21, 2005 Wednesday, January 04, 2006 Friday, January 06, 2006 Monday, January 09, 2006 Monday, January 16, 2006 Tuesday, January 17, 2006 Friday, January 20, 2006 Sunday, January 22, 2006 Saturday, January 28, 2006 Tuesday, January 31, 2006 Wednesday, February 01, 2006 Thursday, February 02, 2006 Wednesday, February 08, 2006 Thursday, February 09, 2006 Friday, February 10, 2006 Saturday, February 11, 2006 Sunday, February 12, 2006 Monday, February 13, 2006 Tuesday, February 14, 2006 Wednesday, February 15, 2006 Thursday, February 16, 2006 Saturday, February 18, 2006 Monday, February 20, 2006 Wednesday, February 22, 2006 Thursday, February 23, 2006 Sunday, March 05, 2006 Tuesday, March 07, 2006 Friday, March 24, 2006 Saturday, March 25, 2006 Wednesday, April 05, 2006 Thursday, April 06, 2006 Friday, April 07, 2006 Saturday, April 08, 2006 Tuesday, April 11, 2006 Monday, April 17, 2006 Tuesday, April 25, 2006 Thursday, April 27, 2006 Tuesday, May 09, 2006 Friday, May 12, 2006 Saturday, May 13, 2006 Sunday, May 14, 2006 Monday, May 15, 2006 Tuesday, May 16, 2006 Thursday, May 18, 2006 Friday, May 26, 2006 Sunday, May 28, 2006 Monday, May 29, 2006 Wednesday, May 31, 2006 Thursday, June 01, 2006 Sunday, June 04, 2006 Monday, June 05, 2006 Friday, June 09, 2006 Saturday, June 10, 2006 Sunday, June 11, 2006 Friday, June 16, 2006 Monday, June 19, 2006 Friday, June 23, 2006 Sunday, June 25, 2006 Tuesday, June 27, 2006 Wednesday, June 28, 2006 Friday, June 30, 2006 Sunday, July 09, 2006 Thursday, July 13, 2006 Friday, July 14, 2006 Saturday, July 15, 2006 Monday, July 17, 2006 Tuesday, July 18, 2006 Wednesday, July 19, 2006 Tuesday, July 25, 2006 Wednesday, July 26, 2006 Friday, July 28, 2006 Sunday, July 30, 2006 Monday, July 31, 2006 Thursday, August 03, 2006 Friday, August 04, 2006 Sunday, August 06, 2006 Monday, August 07, 2006 Wednesday, August 09, 2006 Thursday, August 10, 2006 Sunday, August 13, 2006 Tuesday, August 15, 2006 Thursday, August 17, 2006 Friday, August 18, 2006 Wednesday, September 06, 2006 Friday, September 08, 2006 Monday, September 11, 2006 Wednesday, September 13, 2006 Thursday, September 14, 2006 Friday, September 22, 2006 Saturday, September 23, 2006 Sunday, October 01, 2006 Tuesday, October 03, 2006 Monday, October 30, 2006 Monday, November 06, 2006 Tuesday, November 07, 2006 Sunday, November 12, 2006 Tuesday, November 21, 2006 Wednesday, November 22, 2006 Thursday, November 23, 2006 Friday, December 01, 2006 Monday, December 04, 2006 Tuesday, December 05, 2006 Thursday, December 14, 2006 Wednesday, December 20, 2006 Thursday, December 21, 2006 Friday, December 29, 2006 Wednesday, January 10, 2007 Thursday, January 11, 2007 Saturday, January 13, 2007 Monday, January 15, 2007 Wednesday, January 17, 2007 Saturday, January 20, 2007 Tuesday, January 23, 2007 Tuesday, February 20, 2007 Saturday, February 24, 2007 Sunday, February 25, 2007 Friday, March 23, 2007 Wednesday, April 04, 2007 Tuesday, April 10, 2007 Thursday, April 12, 2007 Friday, April 13, 2007 Thursday, April 19, 2007 Friday, April 20, 2007 Tuesday, April 24, 2007 Tuesday, May 08, 2007 Thursday, May 10, 2007 Friday, May 11, 2007 Monday, May 14, 2007 Tuesday, May 15, 2007 Sunday, May 20, 2007 Monday, May 21, 2007 Tuesday, May 22, 2007 Wednesday, May 23, 2007 Thursday, May 24, 2007 Sunday, May 27, 2007 Wednesday, May 30, 2007 Thursday, May 31, 2007 Friday, June 01, 2007 Monday, June 04, 2007 Wednesday, June 06, 2007 Saturday, June 09, 2007 Sunday, June 10, 2007 Monday, June 11, 2007 Friday, June 15, 2007 Tuesday, June 19, 2007 Tuesday, June 26, 2007 Wednesday, June 27, 2007 Thursday, June 28, 2007 Saturday, June 30, 2007 Monday, July 02, 2007 Tuesday, July 03, 2007 Friday, July 06, 2007 Tuesday, July 10, 2007 Friday, July 13, 2007 Tuesday, July 24, 2007 Saturday, July 28, 2007 Sunday, July 29, 2007 Monday, August 13, 2007 Sunday, August 19, 2007 Saturday, August 25, 2007 Monday, August 27, 2007 Wednesday, August 29, 2007 Friday, August 31, 2007 Friday, September 07, 2007 Wednesday, September 12, 2007 Wednesday, September 19, 2007 Friday, September 21, 2007 Friday, September 28, 2007 Tuesday, October 02, 2007 Thursday, October 11, 2007 Saturday, October 27, 2007 Thursday, November 01, 2007 Saturday, November 03, 2007 Monday, November 05, 2007 Wednesday, November 28, 2007 Tuesday, December 04, 2007 Tuesday, December 11, 2007 Friday, December 14, 2007 Friday, December 21, 2007 Tuesday, December 25, 2007 Saturday, December 29, 2007 Monday, January 07, 2008 Thursday, January 10, 2008 Saturday, January 12, 2008 Sunday, January 13, 2008 Tuesday, January 15, 2008 Friday, January 18, 2008 Saturday, January 19, 2008 Friday, January 25, 2008 Sunday, January 27, 2008 Monday, January 28, 2008 Tuesday, January 29, 2008 Sunday, February 03, 2008 Wednesday, February 06, 2008 Friday, February 08, 2008 Sunday, February 10, 2008 Monday, February 11, 2008 Tuesday, February 12, 2008 Monday, February 25, 2008 Tuesday, February 26, 2008 Monday, March 03, 2008 Tuesday, March 04, 2008 Saturday, March 22, 2008 Saturday, April 19, 2008 Wednesday, April 23, 2008 Saturday, April 26, 2008 Wednesday, April 30, 2008 Monday, May 05, 2008 Tuesday, May 13, 2008 Wednesday, May 14, 2008 Saturday, May 17, 2008 Tuesday, May 20, 2008 Saturday, May 24, 2008 Sunday, May 25, 2008 Thursday, June 12, 2008 Tuesday, June 17, 2008 Saturday, July 05, 2008 Tuesday, July 08, 2008 Monday, August 04, 2008 Thursday, August 28, 2008 Thursday, September 11, 2008 Saturday, September 20, 2008 Monday, September 22, 2008 Tuesday, September 23, 2008 Wednesday, September 24, 2008 Friday, September 26, 2008 Monday, September 29, 2008 Saturday, October 04, 2008 Wednesday, October 08, 2008 Thursday, October 09, 2008 Sunday, October 12, 2008 Wednesday, October 15, 2008 Wednesday, October 22, 2008 Thursday, October 23, 2008 Friday, October 24, 2008 Tuesday, October 28, 2008 Wednesday, October 29, 2008 Monday, November 03, 2008 Tuesday, November 04, 2008 Thursday, November 06, 2008 Saturday, November 08, 2008 Monday, November 10, 2008 Wednesday, November 19, 2008 Thursday, December 18, 2008 Monday, December 22, 2008 Sunday, January 11, 2009 Thursday, January 22, 2009 Monday, January 26, 2009 Thursday, February 19, 2009 Tuesday, February 24, 2009 Friday, February 27, 2009 Monday, March 02, 2009 Thursday, March 05, 2009 Wednesday, March 11, 2009 Thursday, March 12, 2009 Friday, March 13, 2009 Thursday, March 19, 2009 Monday, March 23, 2009 Friday, March 27, 2009 Saturday, March 28, 2009 Sunday, March 29, 2009 Thursday, April 02, 2009 Tuesday, April 07, 2009 Tuesday, April 14, 2009 Tuesday, April 21, 2009 Thursday, April 23, 2009 Saturday, April 25, 2009 Sunday, May 03, 2009 Wednesday, May 06, 2009 Tuesday, May 12, 2009 Wednesday, May 13, 2009 Thursday, May 14, 2009 Sunday, May 17, 2009 Tuesday, May 26, 2009 Wednesday, June 03, 2009 Thursday, June 04, 2009 Tuesday, June 09, 2009 Friday, June 12, 2009 Saturday, June 13, 2009 Sunday, June 14, 2009 Monday, June 22, 2009 Thursday, June 25, 2009 Saturday, July 11, 2009 Tuesday, July 14, 2009 Friday, July 24, 2009 Tuesday, August 18, 2009 Wednesday, August 19, 2009 Friday, August 21, 2009 Monday, August 24, 2009 Thursday, September 03, 2009 Wednesday, September 09, 2009 Thursday, September 10, 2009 Sunday, September 13, 2009 Monday, September 14, 2009 Tuesday, September 15, 2009 Wednesday, September 23, 2009 Friday, September 25, 2009 Sunday, September 27, 2009 Tuesday, September 29, 2009 Monday, November 02, 2009 Tuesday, November 10, 2009 Thursday, November 12, 2009 Tuesday, November 24, 2009 Thursday, February 25, 2010 Thursday, March 04, 2010 Wednesday, March 17, 2010 Tuesday, March 23, 2010 Friday, April 09, 2010 Friday, April 16, 2010 Wednesday, April 21, 2010 Thursday, April 22, 2010 Friday, April 23, 2010 Thursday, April 29, 2010 Sunday, May 02, 2010 Friday, May 07, 2010 Sunday, May 09, 2010 Monday, May 10, 2010 Tuesday, May 11, 2010 Tuesday, June 15, 2010