Copyright Notice
- All original comments are © Copyright 2004 by CodeWarrior. All rights are reserved. All quoted material unless in public domain, are the copyrighted works of the respective copyright holders, and all referenced trademarks are respectively owned by the relevant trademark holder. No attempt nor intention is made by this author to dilute any trademark or infringe any copyrighted material. All materials used on this page not copyrighted by CodeWarrior, are held to be used for non-commercial , personal, fair use purposes. All declaratoy statements not manifestly,contextually or perceptually, intended to be sarcastic, ironic, or parody in nature, are asserted to be true and correct by the author of this blog, as far as could be determined given the information available to the author at the time the post was written. Unauthorized reproduction of material on this page is prohibited, unless such limited reproduction falls under fair use, and such use is authorized if proper attribution of the source of the material, and author is credited in all instances of its usage.
SEARCH THIS SITE USING KEYWORDS
Powered by:

CodeWarriorZ BlueZ
CodeWarriorz Thoughts
Day to day musings of free speech activist CodeWarrior.
CHECK OUT THE WEBSITE OF MY PAL SHMOO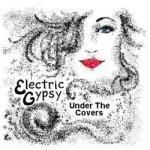 Saturday, February 11, 2006
"LIFE BEGINS AT CONCEPTION"
It's the simpleminded mantra of the Retarded Religious Right.
"A foolish consistency is the hobgoblin of little minds."
This remark comes from the essay entitled "Self Reliance" by Ralph Waldo Emerson.
When these anencephalics spout this kind of drivel, they show exactly how impoverished their views and understanding of life is in fact.
To paraphrase a wonderful rant by George Carlin, who addresses this "life begins at conception"....life is actually an ongoing process that began millions of years ago and just keeps rolling along.
I love Carlin's comment "What is this sanctity of life shit?"
In the words of George Carlin "people are always talking about the sanctity of life. Well, if everything that ever lived is dead, and everything alive today is going to die, where does the sanctity part fit in?".
Carlin points out that these people are not consistent with their views. While spouting this "sanctity of life" crap (and by the way, I sincerely believe in the right of all other creatures to live...yes, bacteria included, but they don't have the right to live IN ME and make me sick or threaten my life or health). They aren't fighting for the life of flies and bacteria...so it's "human life". Carlin points out correctly that the reason these arseholes say human life is sacred, it's because they are human and make up the f'ing rules.
More of Carlin's thoughts at
www.enlightenedcaveman.com
You want to talk about the "sanctity of human life"?
Fine, I'm ready for it. Here we go. There was a woman named "Henrietta Lacks" in the 50s who had a cancer. That cancer was "human life", she died , but her cells, with HER HUMAN DNA, cells which have all the characteristics of an early conceptus...pluripotent cells, even better because these cells are theoretically immortal, at least the HeLa strain appears to be at this point, decades after her death, are these cells the same as a conceptus, and can they vote. They are spread all around the world at this point. They took over entire other colonies of cancer cells, in a research scandal / debacle outlined on various sites on the net.
http://www.whale.to/m/cantwell9.html
http://www.pnas.org/cgi/content/full/98/14/7656
So, perhaps the HeLa cells should somehow be consulted on voting for president. Cancer cells ar human life. Therefore, protect them at all costs if you develop cancer, you pro-lifers. And for that matter, if life is sacred, don't kill viruses, bacteria, flies, cockroaches, etc. Get a REAL religion that finds sanctity of life like Hinduism or Buddhism.
Now, let's talk about the soul bullshit. If you are a Christian, that means the follower of Christ, or more properly, Yeshua ben Josef. The teachings of Jesus were meant to add to or clarify Jewish teachings, not totally replace them, so arguably, if you have these real concerns about life generated from your religious principles, what are the Jewish teachings about when a human life becomes human, and when does the soul enter the body?
Jewish teachings are quite clear on this matter, especially the teachings that existed when Jesus was called "rabbi" or teacher.
Check these sites which clearly show the consistency and consensus of Jewish religious teachings.
http://www.choice101.com/76a-gift-choice.html
"If you honor the Christian Bible which clearly and directly states that an individual human life begins at first breath,
If you honor the Moslem Koran that indirectly states that an individual human life begins at first breath.
If you honor the Jewish Talmud which clearly and directly states that an individual human life begins at birth"
http://www.twopaths.com/faq_abortion.htm
"Several other verses are cited as evidence that a fetus is not a living being. Life is equated with breath throughout the Bible, and this passage seems to suggest that a person is not living until he or she takes a first breath after birth:
The LORD God formed the man from the dust of the ground and breathed into his nostrils the breath of life, and the man became a living being. (NIV, Genesis 2:7)
This passage from Exodus seems to say that causing death to a fetus is not as serious a crime as causing death to a person:
"And if men struggle with each other and strike a woman with child so that she has a miscarriage, yet there is no further injury, he shall surely be fined as the woman's husband may demand of him; and he shall pay as the judges decide. "But if there is any further injury, then you shall appoint as a penalty life for life, eye for eye, tooth for tooth, hand for hand, foot for foot, (NAS, Exodus 21:22-24)
A literal translation of the Hebrew of this passage would be "cause her offspring to be brought forth." It is commonly thought that a miscarriage was meant, but it could mean an early birth where the child survived. Thus, this passage is cited both for and against abortion."
http://www.ffrf.org/nontracts/abortion.php
"Out of more than 600 laws of Moses, none comments on abortion. One Mosaic law about miscarriage specifically contradicts the claim that the bible is antiabortion, clearly stating that miscarriage does not involve the death of a human being. If a woman has a miscarriage as the result of a fight, the man who caused it should be fined. If the woman dies, however, the culprit must be killed:
"If men strive, and hurt a woman with child, so that her fruit depart from her, and yet no mischief follow: he shall be surely punished according as the woman's husband will lay upon him; and he shall pay as the judges determine.
"And if any mischief follow, then thou shalt give life for life, Eye for eye, tooth for tooth . . ."--Ex. 21:22-25
The bible orders the death penalty for murder of a human being, but not for the expulsion of a fetus.
When Does Life Begin?
According to the bible, life begins at birth--when a baby draws its first breath. The bible defines life as "breath" in several significant passages, including the story of Adam's creation in Genesis 2:7, when God "breathed into his nostrils the breath of life; and man became a living soul." Jewish law traditionally considers that personhood begins at birth."
http://www.beliefnet.com/story/80/story_8054_1.html
"
•
Contemporary IssuesJudaism holds that human life begins upon first breath, and Jewish law requires abortion if necessary to save the mother's life prior to birth. "
As I am part Jewish, research into the Judaic laws support the assertions above. Prior to the FIRST BREATH, we are dealing with a "potential human life", but it does not become a real human until it joins with the rest of these aerobes and takes its first breath. The soul enters the body AT BIRTH according to Jewish tradition.
Part of my ancestry is Native American as well, and native American teachings ALSO stress that the potential life in a woman's womb becomes a person or human AT BIRTH, with the first breath.
Around the world, we find similar teachings. Let's examine WHY this is the case. Since I have been a student, teacher, and writer on martial arts issues for 32 years at this point, one of the unifying principles is the VITAL ENERGY associated with the breath. It is call qi (formerly Romanized as "ch'i") in China, ki in Japan and Korea, ruach in the Jewish tradition, mana in HUNA (Hawaiian / Pacific islanders), pneuma in Greek, and on and on around the world.
In Jewish Kabbalah, there are three parts to the soul.
From wikipedia.org we find this :
"
Nefesh (נפש) - the lower part, or "animal part", of the soul. It is linked to
instincts
and bodily
cravings
.
Ruach (רוח) - the middle soul, the "spirit". It contains the
moral
virtues
and the ability to distinguish between
good
and
evil
.
Neshamah (נשמה) - the higher soul, or "super-soul". This separates man from all other lifeforms. It is related to the
intellect
, and allows man to enjoy and benefit from
the afterlife
. This part of the soul is provided both to Jew and non-Jew alike at birth. It allows one to have some awareness of the existence and presence of God. "
Interestingly enough, this is exactly like the Huna religion, just different names. They say there is the uhane, unihipili, and aumakua, which corresponds to the previous ideas respectively.
Looking back at the Jewish teachings, we see that
"Neshamah (נשמה) - the higher soul, or "super-soul". This separates man from all other lifeforms. It is related to the
intellect
, and allows man to enjoy and benefit from
the afterlife
. This part of the soul is provided both to Jew and non-Jew alike at birth. "
Hence the soul comes into the body at birth...not when the sperm penetrates the zona pellucida (Zona pellucida: The strong membrane that forms around an ovum as it develops in the ovary. The membrane remains in place during the egg's travels through the fallopian tube. To fertilize the egg, a sperm must penetrate the thinning zona pellucida. If fertilization takes place, the membrane disappears to permit implantation in the uterus.).
Many years ago, there was an MD who was the champion of the anti-choice side. This was many years before email was widespread, back when snail mail was the main way people corresponded in writing.
I got very sick of the claptrap this anal orifice with a tie on was spouting, so I decided to confront him about this whole "unborn baby" bullshit.
I wrote him and pointed out tha the most proper term for a developing entity in the womb was a "conceptus" because that is applicable from conception til parturition (birth of a child). I further advised him, from a scientific standpoint, a developing conceptus is an endogenous obligate parasite, since it does not really help the host, it is not a commensalism, because commensalism is defined as "commensalism n. A symbiotic relationship between two organisms of differentspecies in which one derives some benefit while the other is unaffected.". The mother is most definitely affected by having this developing parasite in her.
Since this older asshole doctor prided himself on his "science", a term which sometimes is a stink in my nose, he had to admit in his letter in response, that I was correct, but he "preferred not to think of" the conceptus as a parasite, but by scientific terms, I was 100 percent correct.
Now, while we are talking about things developing in a pregnant human female, let's talk for a bit about human teratoma.
Some virulent and vehement anti-choice people might not have a scientific / medical background (they haven't been out of their trailers long enough to get much "book larnin'"...or their "edumacation bone" isn't working well). So, for the closemined religious right, let's define a teratoma. A teratoma is a non-malignant tumor in an animal consisting of different types of differentiated cells caused by the growth and differentiation of injected embryonic stem cells.. So , in a teratoma, we have embyonic "sacred" cells, that differentiate, and thus, say it with me brothers and sisters, I guess this is a person, right?
So if you are a religious right man with a wife , or a "born again" (by the way, if you are a person at conception and birth does NOT really add anything to the personhood, why does your teacher, Yeshua Ben Josef say "ye must be BORN again"? Because you become a NEW PERSON in Christ, when you are BORN again! Get it Slomo?) and you are diagnosed with a growing teratoma, given your beliefs, and given that if you excise the teratoma and cut off its blood supply, you are MURDERING IT...according to your bizarre belief system.
Here's a bit more about teratomas...they can have hair, teeth, bones,muscle...hmmmm. That's a person in your mind right?
ter-a-TOW-ma) A type of germ cell tumor that may contain several different types of tissue, such as hair, muscle, and bone. Teratomas occur most often in the ovaries in women, the testicles in men, and the tailbone in children. Not all teratomas are malignant.
www.seniormag.com/conditions/cancer/cancerglossary/t.htm
See also Tumor or growth made up of several different types of tissue (fat, bone, muscle, skin).
www.condell.org/libertyville/neurosurgery/neurology-glossary.php
Now my droogs, let's REALLY get rocking on the human life sancity bullshit.
Know what a hydatiform mole is kiddies?
http://bmj.bmjjournals.com/cgi/content/full/314/7091/1363
"Gestational trophoblastic disease Neoplasia or pregnancy failure?
The term gestational trophoblastic disease includes hydatidiform moles, invasive hydatidiform moles, and choriocarcinoma. However, many gynaecologists and oncologists seem to consider that these conditions represent a neoplastic spectrum, with moles at the benign end, choriocarcinoma at the malignant extreme, and invasive hydatidiform moles being equivalent to a neoplasm of borderline malignancy. I would argue that there is nothing to suggest that a hydatidiform mole of any type is a form of neoplasia. Both partial and complete hydatidiform moles are chromosomally abnormal pregnancies: the complete moles are androgenetic pregnancies, all their nuclear DNA being paternally derived,
1
and partial hydatidiform moles are triploid gestations,
2
in which the extra chromosomal load is of paternal origin.
3
At first sight invasive hydatidiform moles seem better candidates for being classed as neoplasms because they penetrate into or through the myometrium and invade the uterine vasculature, allowing molar tissue to spread through the blood stream to extrauterine sites. However, normal trophoblast has the ability to invade both the myometrium and the uterine vessels,
4
while villi from a normal placenta can invade deeply into, or even through, the uterine wall to produce a placenta increta or percreta.
The fact that molar trophoblast is transported to extrauterine sites is also not an indication of neoplastic behaviour. Trophoblast enters the maternal blood stream in every normal pregnancy and is transported to sites such as the lung.
5
Hence both invasiveness and metastatic spread are features of normal trophoblast, and an invasive mole is, as are all moles, an abnormal pregnancy in which the trophoblast is displaying its normal characteristics, albeit to a somewhat exaggerated degree. "
Yep, hydatiform moles are made of human DNA. Can't kill it right?
You might in the future, in some country, be able to take the human DNA in a gestational trophoblast and CLONE a whole person, so if you cut out or kill trophoblasts or a hydatiform mole, that's MURDER right?
And, does God hate some babies while they are still in the womb?
(since a baby is a post-parturitional entity, that is a misuse of the word).
You Bible readers should be aware of how God felt about Esau (God hated Esau even while he was in the womb").
More on this...another term for a hydatiform mole, one you "Right to Lifers" will LOVE is MOLAR PREGNANCY.
http://www.marchofdimes.com/professionals/681_1189.asp
"What is a molar pregnancy?In a molar pregnancy, the early placenta develops into a mass of cysts (called a hydatidiform mole) that resemble a bunch of white grapes. The embryo either does not form at all or is malformed and cannot survive. About one in 1,000 pregnancies is molar. Women who are over age 40 or who have had two or more miscarriages are at increased risk of molar pregnancy.There actually are two types of molar pregnancy, complete and partial. With a complete mole, there is no embryo and no normal placental tissue. With a partial mole, there may be some normal placenta and the embryo, which is abnormal, begins to develop.Both types of molar pregnancy arise from an abnormal fertilized egg. In a complete mole, all of the fertilized egg's chromosomes (tiny thread-like structures in cells that carry our genes) come from the father. Normally, half come from the father, and half from the mother. Shortly after fertilization, the chromosomes from the mother's egg are lost or inactivated, and those from the father are duplicated. In most cases of partial mole, the mother's 23 chromosomes remain, but there are two sets of chromosomes from the father (so the embryo has 69 chromosomes instead of the normal 46). One way this happens is fertilization of an egg by two sperm cells.Molar pregnancy poses a threat to the pregnant woman when the mole penetrates deep into the uterine wall, which can result in heavy bleeding. Occasionally, a mole can turn into a choriocarcinoma, a rare pregnancy-related form of cancer."
Now, for those of you who use the word pronunciation "TEAR" for "Terror" as in King George the Cowardly's "War on Terror", a multisyllabic word probably stumps you, so I will explain the above by excerpting a bit.
I quote from the foregoing souce (ibid) :"Both types of molar pregnancy arise from an abnormal fertilized egg."
WHOOOOOPS...an "abnormal fertilized egg"? Can I get a whoop whoop.
Where is Jerry "GooHead" Falwell when you need him. He needs to pray this person (fertilized egg is a person according to the idiots) back right again. And, for SURE, let's save this little fella or little gal, RIGHT?
Think of all the spontaneous abortions that occur per year., That's GOD killin' babies right? LOL.
Know what the estimates are in the USA of spontaneous aboritons (God killing babies)...
www.aafp.org/afp/20000315/1689.html
states
"Spontaneous abortion occurs in 12 to 24 percent of pregnancies,3,4 leading toan estimated 600000 to 800000 spontaneous abortions annually in the United States". That's a hell of a lot of "babies" murdered by God, right? You need to call him a baby murderer. If that doesn't convince you, see how many "babies" (real babies, post parturitional people who have taken a breath) he caused to be murdered when he killed the first born back when he got pissed at the Pharoah of Egypt, even to the point of murdering his first born.
And God seemed to be o.k. with murdering lots of babies and fetuses in the "Great Flood", RIGHT ?
And, while we are on this Bible rant, what does GOD LOOK LIKE?Let's see what the Bible says...
Colossians 1:15 "Who is the image of the invisible God, the firstborn of all creation." Notice, man is not the only image of God. Under this clear definition, the firstBORN (not fertilized ovum) of evey living creature is the image of the invisible God.
So, if someone asks you what does God look like? He looks like a baby mole rat just born, a baby lizard, etc.. Does this jive with your image of an old man on a cloud with long white beard trying to touch index fingers with Adam?
Are you a pro-lifer oozing the sancity of human life party line?
Try to get some friggin' consistency then. Be against WAR, capital punishment, destruction of cancer cells in humans, etc..
Ger a friggin' grip on what it means to be consistent, even if it does become the hobgoblin or your little mind.
CNN.com - Libby, Abramoff, Brown sing like birds - Feb 10, 2006
"Here in Washington, the halls are alive with the sound of music.
What are the voices singing? Why, the political Play of the Week.
You've heard of the three tenors? Now three Washington figures, each of them implicated in either wrongdoing or incompetence, are singing like canaries.
You might call their song, "It Wasn't Just Me.''
"It Wasn't Just Me,'' sings Lewis "Scooter" Libby, Vice President Dick Cheney's indicted former chief of staff.
This week, special prosecutor Patrick Fitzgerald revealed in grand jury documents that Libby testified that his White House superiors authorized him to disclose intelligence information to the media.
The National Journal, citing knowledgeable sources, identified one of those superiors as Cheney.
The vice president authorizes leaks. That's quite a song.
"It Wasn't Just Me,'' sings former lobbyist Jack Abramoff, who pleaded guilty last month to bribery.
When asked about Abramoff, who raised more than $100,000 for the Bush re-election campaign, the president said, "I don't know him."
"The guy saw me in almost a dozen settings and joked with me about a bunch of things, including details of my kids." Abramoff wrote in an e-mail. "Perhaps he has forgotten everything, who knows?"
"It Wasn't Just Me," sings former FEMA director Michael Brown.
He says his superiors knew a levee had broken the night Hurricane Katrina hit New Orleans.
"So for them to now claim that we didn't have awareness of it is just baloney," Brown said.
Did the White House know?
"If I've told Joe Hagin or told Andy Card, I've told the president," Brown said, referring to the White House chief of staff, Card, and his deputy."
====SNIP==========
All together now...to the tune of the Micky Mouse song....
"Who's the leader of the band who controlled you and me....
G-e-o-r-G-e ..B-U-S-H ...Georgie Bush, Georgie Bush, he masterminded all we say and do...
G-E-O-R-G-E..he's wicked through and through!
YAYYYYYYYYYYYYYYYYYYYYYYY!
:)
The War on "TEAR"
I don't know WTF is wrong with the Bushites and Bushettes who are not from Texas. Since I AM from Texas, I am very familiar with the various dialects here in the "Long Stare State" (known by some as the Lone Star State..which, by the way, is the ONLY state that has the right to have its state flag at the same level of the US flag because of its status as a republic on admission).
I just got listening to one of the young college kids who apparently drinks long and strong from the Bushit Koolaid. The point is...he is from up north and is talking about the "War on Tear"...it's F'ing NOT the war on ripping cloth...the name is the war on TER-ROR..notice, it has TWO F'ING syllables. If you go to dictionary.com and look it up, you find the pronunciation key has it as two syllables. But, they could be wrong, so I then went to Merriam Webster's site...and found this:
Pronunciation: 'ter-&r ...TWO F'ING SYLLABLES AGAIN.
But they could be wrong, right? Check others sez (says) I.
Cambridge dictionary lists the pronunciation as the same pronunciation.
I see a consensus developing, and I place my bet with dictionaries.
So, King George the Cowardly, Bushites, Bushettes, and all the other toadies and minions....it's not TEAR...it's TER-ROR.
Learn to F'ing pronounce the English language and enunciate!
F'ing IDIOTS!
Archives
Monday, May 03, 2004 Tuesday, May 04, 2004 Sunday, May 09, 2004 Tuesday, May 11, 2004 Wednesday, May 12, 2004 Friday, May 14, 2004 Saturday, May 15, 2004 Sunday, May 16, 2004 Monday, May 17, 2004 Tuesday, May 18, 2004 Wednesday, May 19, 2004 Thursday, May 20, 2004 Friday, May 21, 2004 Monday, May 24, 2004 Tuesday, May 25, 2004 Wednesday, May 26, 2004 Thursday, May 27, 2004 Friday, May 28, 2004 Saturday, May 29, 2004 Sunday, May 30, 2004 Tuesday, June 01, 2004 Wednesday, June 02, 2004 Thursday, June 03, 2004 Friday, June 04, 2004 Saturday, June 05, 2004 Sunday, June 06, 2004 Monday, June 07, 2004 Tuesday, June 08, 2004 Wednesday, June 09, 2004 Thursday, June 10, 2004 Friday, June 11, 2004 Sunday, June 13, 2004 Monday, June 14, 2004 Wednesday, June 16, 2004 Thursday, June 17, 2004 Friday, June 18, 2004 Sunday, June 20, 2004 Monday, June 21, 2004 Tuesday, June 22, 2004 Wednesday, June 23, 2004 Thursday, June 24, 2004 Friday, June 25, 2004 Saturday, June 26, 2004 Sunday, June 27, 2004 Tuesday, June 29, 2004 Wednesday, June 30, 2004 Thursday, July 01, 2004 Friday, July 02, 2004 Saturday, July 03, 2004 Sunday, July 04, 2004 Monday, July 05, 2004 Tuesday, July 06, 2004 Wednesday, July 07, 2004 Thursday, July 08, 2004 Friday, July 09, 2004 Saturday, July 10, 2004 Sunday, July 11, 2004 Monday, July 12, 2004 Tuesday, July 13, 2004 Wednesday, July 14, 2004 Thursday, July 15, 2004 Friday, July 16, 2004 Saturday, July 17, 2004 Sunday, July 18, 2004 Monday, July 19, 2004 Tuesday, July 20, 2004 Wednesday, July 21, 2004 Friday, July 23, 2004 Friday, July 30, 2004 Monday, August 02, 2004 Tuesday, August 03, 2004 Wednesday, August 04, 2004 Thursday, August 05, 2004 Friday, August 06, 2004 Saturday, August 07, 2004 Sunday, August 08, 2004 Tuesday, August 10, 2004 Wednesday, August 11, 2004 Thursday, August 12, 2004 Friday, August 13, 2004 Saturday, August 14, 2004 Sunday, August 15, 2004 Monday, August 16, 2004 Tuesday, August 17, 2004 Friday, August 20, 2004 Saturday, August 21, 2004 Tuesday, August 24, 2004 Wednesday, August 25, 2004 Thursday, August 26, 2004 Friday, August 27, 2004 Sunday, August 29, 2004 Monday, August 30, 2004 Wednesday, September 01, 2004 Thursday, September 02, 2004 Friday, September 03, 2004 Saturday, September 04, 2004 Sunday, September 05, 2004 Monday, September 06, 2004 Tuesday, September 07, 2004 Wednesday, September 08, 2004 Thursday, September 09, 2004 Friday, September 10, 2004 Saturday, September 11, 2004 Sunday, September 12, 2004 Monday, September 13, 2004 Tuesday, September 14, 2004 Wednesday, September 15, 2004 Friday, September 17, 2004 Saturday, September 18, 2004 Sunday, September 19, 2004 Tuesday, September 21, 2004 Wednesday, September 22, 2004 Thursday, September 23, 2004 Friday, September 24, 2004 Saturday, September 25, 2004 Monday, September 27, 2004 Tuesday, September 28, 2004 Wednesday, September 29, 2004 Thursday, September 30, 2004 Friday, October 01, 2004 Saturday, October 02, 2004 Sunday, October 03, 2004 Monday, October 04, 2004 Tuesday, October 05, 2004 Wednesday, October 06, 2004 Thursday, October 07, 2004 Friday, October 08, 2004 Saturday, October 09, 2004 Sunday, October 10, 2004 Tuesday, October 12, 2004 Wednesday, October 13, 2004 Thursday, October 14, 2004 Friday, October 15, 2004 Saturday, October 16, 2004 Sunday, October 17, 2004 Monday, October 18, 2004 Tuesday, October 19, 2004 Wednesday, October 20, 2004 Thursday, October 21, 2004 Friday, October 22, 2004 Saturday, October 23, 2004 Sunday, October 24, 2004 Monday, October 25, 2004 Tuesday, October 26, 2004 Wednesday, October 27, 2004 Thursday, October 28, 2004 Friday, October 29, 2004 Saturday, October 30, 2004 Sunday, October 31, 2004 Monday, November 01, 2004 Tuesday, November 02, 2004 Wednesday, November 03, 2004 Thursday, November 04, 2004 Friday, November 05, 2004 Saturday, November 06, 2004 Sunday, November 07, 2004 Monday, November 08, 2004 Tuesday, November 09, 2004 Wednesday, November 10, 2004 Thursday, November 11, 2004 Friday, November 12, 2004 Saturday, November 13, 2004 Sunday, November 14, 2004 Monday, November 15, 2004 Tuesday, November 16, 2004 Wednesday, November 17, 2004 Thursday, November 18, 2004 Friday, November 19, 2004 Saturday, November 20, 2004 Sunday, November 21, 2004 Monday, November 22, 2004 Thursday, November 25, 2004 Friday, November 26, 2004 Saturday, November 27, 2004 Sunday, November 28, 2004 Tuesday, November 30, 2004 Wednesday, December 01, 2004 Thursday, December 02, 2004 Friday, December 03, 2004 Saturday, December 04, 2004 Tuesday, December 07, 2004 Wednesday, December 08, 2004 Thursday, December 09, 2004 Friday, December 10, 2004 Saturday, December 11, 2004 Sunday, December 12, 2004 Monday, December 13, 2004 Tuesday, December 14, 2004 Wednesday, December 15, 2004 Thursday, December 16, 2004 Friday, December 17, 2004 Sunday, December 19, 2004 Monday, December 20, 2004 Friday, December 24, 2004 Saturday, December 25, 2004 Sunday, December 26, 2004 Wednesday, December 29, 2004 Thursday, December 30, 2004 Friday, December 31, 2004 Monday, January 03, 2005 Wednesday, January 05, 2005 Thursday, January 06, 2005 Saturday, January 08, 2005 Sunday, January 09, 2005 Tuesday, January 11, 2005 Wednesday, January 12, 2005 Thursday, January 13, 2005 Saturday, January 15, 2005 Wednesday, January 19, 2005 Friday, January 21, 2005 Saturday, January 22, 2005 Sunday, January 23, 2005 Monday, January 24, 2005 Wednesday, January 26, 2005 Thursday, January 27, 2005 Friday, January 28, 2005 Saturday, January 29, 2005 Monday, January 31, 2005 Thursday, February 03, 2005 Friday, February 04, 2005 Saturday, February 05, 2005 Sunday, February 06, 2005 Monday, February 07, 2005 Tuesday, February 08, 2005 Wednesday, February 09, 2005 Thursday, February 10, 2005 Friday, February 11, 2005 Saturday, February 12, 2005 Sunday, February 13, 2005 Tuesday, February 15, 2005 Thursday, February 17, 2005 Saturday, February 19, 2005 Sunday, February 20, 2005 Wednesday, February 23, 2005 Saturday, February 26, 2005 Sunday, February 27, 2005 Monday, February 28, 2005 Wednesday, March 02, 2005 Thursday, March 03, 2005 Sunday, March 06, 2005 Tuesday, March 08, 2005 Wednesday, March 09, 2005 Thursday, March 10, 2005 Friday, March 11, 2005 Saturday, March 12, 2005 Sunday, March 13, 2005 Monday, March 14, 2005 Tuesday, March 15, 2005 Wednesday, March 16, 2005 Thursday, March 17, 2005 Friday, March 18, 2005 Saturday, March 19, 2005 Thursday, March 24, 2005 Friday, March 25, 2005 Saturday, March 26, 2005 Sunday, March 27, 2005 Wednesday, March 30, 2005 Thursday, March 31, 2005 Friday, April 01, 2005 Saturday, April 02, 2005 Sunday, April 03, 2005 Wednesday, April 06, 2005 Thursday, April 07, 2005 Saturday, April 09, 2005 Sunday, April 10, 2005 Monday, April 11, 2005 Thursday, April 14, 2005 Saturday, April 16, 2005 Sunday, April 17, 2005 Monday, April 18, 2005 Wednesday, April 20, 2005 Thursday, April 21, 2005 Friday, April 22, 2005 Saturday, April 23, 2005 Sunday, April 24, 2005 Tuesday, April 26, 2005 Friday, April 29, 2005 Saturday, April 30, 2005 Sunday, May 01, 2005 Monday, May 02, 2005 Tuesday, May 03, 2005 Wednesday, May 04, 2005 Thursday, May 05, 2005 Friday, May 06, 2005 Sunday, May 08, 2005 Wednesday, May 11, 2005 Thursday, May 12, 2005 Friday, May 13, 2005 Sunday, May 15, 2005 Monday, May 16, 2005 Wednesday, May 18, 2005 Thursday, May 19, 2005 Friday, May 20, 2005 Saturday, May 21, 2005 Sunday, May 22, 2005 Monday, May 23, 2005 Tuesday, May 24, 2005 Wednesday, May 25, 2005 Thursday, May 26, 2005 Friday, May 27, 2005 Saturday, May 28, 2005 Sunday, May 29, 2005 Monday, May 30, 2005 Tuesday, May 31, 2005 Wednesday, June 01, 2005 Thursday, June 02, 2005 Friday, June 03, 2005 Saturday, June 04, 2005 Sunday, June 05, 2005 Monday, June 06, 2005 Tuesday, June 07, 2005 Wednesday, June 08, 2005 Thursday, June 09, 2005 Friday, June 10, 2005 Sunday, June 12, 2005 Tuesday, June 14, 2005 Thursday, June 16, 2005 Friday, June 17, 2005 Saturday, June 18, 2005 Sunday, June 19, 2005 Monday, June 20, 2005 Tuesday, June 21, 2005 Thursday, June 23, 2005 Saturday, June 25, 2005 Sunday, June 26, 2005 Tuesday, June 28, 2005 Wednesday, June 29, 2005 Thursday, June 30, 2005 Friday, July 01, 2005 Saturday, July 02, 2005 Monday, July 04, 2005 Wednesday, July 06, 2005 Thursday, July 07, 2005 Saturday, July 09, 2005 Sunday, July 10, 2005 Friday, July 15, 2005 Sunday, July 17, 2005 Tuesday, July 19, 2005 Wednesday, July 20, 2005 Thursday, July 21, 2005 Saturday, July 23, 2005 Sunday, July 24, 2005 Tuesday, August 02, 2005 Thursday, August 04, 2005 Friday, August 05, 2005 Saturday, August 13, 2005 Wednesday, August 24, 2005 Friday, August 26, 2005 Saturday, August 27, 2005 Saturday, September 03, 2005 Wednesday, September 07, 2005 Thursday, September 08, 2005 Saturday, September 24, 2005 Wednesday, September 28, 2005 Wednesday, October 19, 2005 Thursday, October 20, 2005 Friday, October 21, 2005 Sunday, October 23, 2005 Wednesday, November 02, 2005 Monday, November 21, 2005 Wednesday, November 23, 2005 Friday, December 02, 2005 Saturday, December 10, 2005 Saturday, December 17, 2005 Sunday, December 18, 2005 Monday, December 19, 2005 Wednesday, December 21, 2005 Wednesday, January 04, 2006 Friday, January 06, 2006 Monday, January 09, 2006 Monday, January 16, 2006 Tuesday, January 17, 2006 Friday, January 20, 2006 Sunday, January 22, 2006 Saturday, January 28, 2006 Tuesday, January 31, 2006 Wednesday, February 01, 2006 Thursday, February 02, 2006 Wednesday, February 08, 2006 Thursday, February 09, 2006 Friday, February 10, 2006 Saturday, February 11, 2006 Sunday, February 12, 2006 Monday, February 13, 2006 Tuesday, February 14, 2006 Wednesday, February 15, 2006 Thursday, February 16, 2006 Saturday, February 18, 2006 Monday, February 20, 2006 Wednesday, February 22, 2006 Thursday, February 23, 2006 Sunday, March 05, 2006 Tuesday, March 07, 2006 Friday, March 24, 2006 Saturday, March 25, 2006 Wednesday, April 05, 2006 Thursday, April 06, 2006 Friday, April 07, 2006 Saturday, April 08, 2006 Tuesday, April 11, 2006 Monday, April 17, 2006 Tuesday, April 25, 2006 Thursday, April 27, 2006 Tuesday, May 09, 2006 Friday, May 12, 2006 Saturday, May 13, 2006 Sunday, May 14, 2006 Monday, May 15, 2006 Tuesday, May 16, 2006 Thursday, May 18, 2006 Friday, May 26, 2006 Sunday, May 28, 2006 Monday, May 29, 2006 Wednesday, May 31, 2006 Thursday, June 01, 2006 Sunday, June 04, 2006 Monday, June 05, 2006 Friday, June 09, 2006 Saturday, June 10, 2006 Sunday, June 11, 2006 Friday, June 16, 2006 Monday, June 19, 2006 Friday, June 23, 2006 Sunday, June 25, 2006 Tuesday, June 27, 2006 Wednesday, June 28, 2006 Friday, June 30, 2006 Sunday, July 09, 2006 Thursday, July 13, 2006 Friday, July 14, 2006 Saturday, July 15, 2006 Monday, July 17, 2006 Tuesday, July 18, 2006 Wednesday, July 19, 2006 Tuesday, July 25, 2006 Wednesday, July 26, 2006 Friday, July 28, 2006 Sunday, July 30, 2006 Monday, July 31, 2006 Thursday, August 03, 2006 Friday, August 04, 2006 Sunday, August 06, 2006 Monday, August 07, 2006 Wednesday, August 09, 2006 Thursday, August 10, 2006 Sunday, August 13, 2006 Tuesday, August 15, 2006 Thursday, August 17, 2006 Friday, August 18, 2006 Wednesday, September 06, 2006 Friday, September 08, 2006 Monday, September 11, 2006 Wednesday, September 13, 2006 Thursday, September 14, 2006 Friday, September 22, 2006 Saturday, September 23, 2006 Sunday, October 01, 2006 Tuesday, October 03, 2006 Monday, October 30, 2006 Monday, November 06, 2006 Tuesday, November 07, 2006 Sunday, November 12, 2006 Tuesday, November 21, 2006 Wednesday, November 22, 2006 Thursday, November 23, 2006 Friday, December 01, 2006 Monday, December 04, 2006 Tuesday, December 05, 2006 Thursday, December 14, 2006 Wednesday, December 20, 2006 Thursday, December 21, 2006 Friday, December 29, 2006 Wednesday, January 10, 2007 Thursday, January 11, 2007 Saturday, January 13, 2007 Monday, January 15, 2007 Wednesday, January 17, 2007 Saturday, January 20, 2007 Tuesday, January 23, 2007 Tuesday, February 20, 2007 Saturday, February 24, 2007 Sunday, February 25, 2007 Friday, March 23, 2007 Wednesday, April 04, 2007 Tuesday, April 10, 2007 Thursday, April 12, 2007 Friday, April 13, 2007 Thursday, April 19, 2007 Friday, April 20, 2007 Tuesday, April 24, 2007 Tuesday, May 08, 2007 Thursday, May 10, 2007 Friday, May 11, 2007 Monday, May 14, 2007 Tuesday, May 15, 2007 Sunday, May 20, 2007 Monday, May 21, 2007 Tuesday, May 22, 2007 Wednesday, May 23, 2007 Thursday, May 24, 2007 Sunday, May 27, 2007 Wednesday, May 30, 2007 Thursday, May 31, 2007 Friday, June 01, 2007 Monday, June 04, 2007 Wednesday, June 06, 2007 Saturday, June 09, 2007 Sunday, June 10, 2007 Monday, June 11, 2007 Friday, June 15, 2007 Tuesday, June 19, 2007 Tuesday, June 26, 2007 Wednesday, June 27, 2007 Thursday, June 28, 2007 Saturday, June 30, 2007 Monday, July 02, 2007 Tuesday, July 03, 2007 Friday, July 06, 2007 Tuesday, July 10, 2007 Friday, July 13, 2007 Tuesday, July 24, 2007 Saturday, July 28, 2007 Sunday, July 29, 2007 Monday, August 13, 2007 Sunday, August 19, 2007 Saturday, August 25, 2007 Monday, August 27, 2007 Wednesday, August 29, 2007 Friday, August 31, 2007 Friday, September 07, 2007 Wednesday, September 12, 2007 Wednesday, September 19, 2007 Friday, September 21, 2007 Friday, September 28, 2007 Tuesday, October 02, 2007 Thursday, October 11, 2007 Saturday, October 27, 2007 Thursday, November 01, 2007 Saturday, November 03, 2007 Monday, November 05, 2007 Wednesday, November 28, 2007 Tuesday, December 04, 2007 Tuesday, December 11, 2007 Friday, December 14, 2007 Friday, December 21, 2007 Tuesday, December 25, 2007 Saturday, December 29, 2007 Monday, January 07, 2008 Thursday, January 10, 2008 Saturday, January 12, 2008 Sunday, January 13, 2008 Tuesday, January 15, 2008 Friday, January 18, 2008 Saturday, January 19, 2008 Friday, January 25, 2008 Sunday, January 27, 2008 Monday, January 28, 2008 Tuesday, January 29, 2008 Sunday, February 03, 2008 Wednesday, February 06, 2008 Friday, February 08, 2008 Sunday, February 10, 2008 Monday, February 11, 2008 Tuesday, February 12, 2008 Monday, February 25, 2008 Tuesday, February 26, 2008 Monday, March 03, 2008 Tuesday, March 04, 2008 Saturday, March 22, 2008 Saturday, April 19, 2008 Wednesday, April 23, 2008 Saturday, April 26, 2008 Wednesday, April 30, 2008 Monday, May 05, 2008 Tuesday, May 13, 2008 Wednesday, May 14, 2008 Saturday, May 17, 2008 Tuesday, May 20, 2008 Saturday, May 24, 2008 Sunday, May 25, 2008 Thursday, June 12, 2008 Tuesday, June 17, 2008 Saturday, July 05, 2008 Tuesday, July 08, 2008 Monday, August 04, 2008 Thursday, August 28, 2008 Thursday, September 11, 2008 Saturday, September 20, 2008 Monday, September 22, 2008 Tuesday, September 23, 2008 Wednesday, September 24, 2008 Friday, September 26, 2008 Monday, September 29, 2008 Saturday, October 04, 2008 Wednesday, October 08, 2008 Thursday, October 09, 2008 Sunday, October 12, 2008 Wednesday, October 15, 2008 Wednesday, October 22, 2008 Thursday, October 23, 2008 Friday, October 24, 2008 Tuesday, October 28, 2008 Wednesday, October 29, 2008 Monday, November 03, 2008 Tuesday, November 04, 2008 Thursday, November 06, 2008 Saturday, November 08, 2008 Monday, November 10, 2008 Wednesday, November 19, 2008 Thursday, December 18, 2008 Monday, December 22, 2008 Sunday, January 11, 2009 Thursday, January 22, 2009 Monday, January 26, 2009 Thursday, February 19, 2009 Tuesday, February 24, 2009 Friday, February 27, 2009 Monday, March 02, 2009 Thursday, March 05, 2009 Wednesday, March 11, 2009 Thursday, March 12, 2009 Friday, March 13, 2009 Thursday, March 19, 2009 Monday, March 23, 2009 Friday, March 27, 2009 Saturday, March 28, 2009 Sunday, March 29, 2009 Thursday, April 02, 2009 Tuesday, April 07, 2009 Tuesday, April 14, 2009 Tuesday, April 21, 2009 Thursday, April 23, 2009 Saturday, April 25, 2009 Sunday, May 03, 2009 Wednesday, May 06, 2009 Tuesday, May 12, 2009 Wednesday, May 13, 2009 Thursday, May 14, 2009 Sunday, May 17, 2009 Tuesday, May 26, 2009 Wednesday, June 03, 2009 Thursday, June 04, 2009 Tuesday, June 09, 2009 Friday, June 12, 2009 Saturday, June 13, 2009 Sunday, June 14, 2009 Monday, June 22, 2009 Thursday, June 25, 2009 Saturday, July 11, 2009 Tuesday, July 14, 2009 Friday, July 24, 2009 Tuesday, August 18, 2009 Wednesday, August 19, 2009 Friday, August 21, 2009 Monday, August 24, 2009 Thursday, September 03, 2009 Wednesday, September 09, 2009 Thursday, September 10, 2009 Sunday, September 13, 2009 Monday, September 14, 2009 Tuesday, September 15, 2009 Wednesday, September 23, 2009 Friday, September 25, 2009 Sunday, September 27, 2009 Tuesday, September 29, 2009 Monday, November 02, 2009 Tuesday, November 10, 2009 Thursday, November 12, 2009 Tuesday, November 24, 2009 Thursday, February 25, 2010 Thursday, March 04, 2010 Wednesday, March 17, 2010 Tuesday, March 23, 2010 Friday, April 09, 2010 Friday, April 16, 2010 Wednesday, April 21, 2010 Thursday, April 22, 2010 Friday, April 23, 2010 Thursday, April 29, 2010 Sunday, May 02, 2010 Friday, May 07, 2010 Sunday, May 09, 2010 Monday, May 10, 2010 Tuesday, May 11, 2010 Tuesday, June 15, 2010