Copyright Notice
- All original comments are © Copyright 2004 by CodeWarrior. All rights are reserved. All quoted material unless in public domain, are the copyrighted works of the respective copyright holders, and all referenced trademarks are respectively owned by the relevant trademark holder. No attempt nor intention is made by this author to dilute any trademark or infringe any copyrighted material. All materials used on this page not copyrighted by CodeWarrior, are held to be used for non-commercial , personal, fair use purposes. All declaratoy statements not manifestly,contextually or perceptually, intended to be sarcastic, ironic, or parody in nature, are asserted to be true and correct by the author of this blog, as far as could be determined given the information available to the author at the time the post was written. Unauthorized reproduction of material on this page is prohibited, unless such limited reproduction falls under fair use, and such use is authorized if proper attribution of the source of the material, and author is credited in all instances of its usage.
SEARCH THIS SITE USING KEYWORDS
Powered by:

CodeWarriorZ BlueZ
CodeWarriorz Thoughts
Day to day musings of free speech activist CodeWarrior.
CHECK OUT THE WEBSITE OF MY PAL SHMOO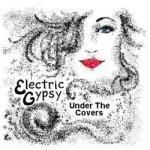 Sunday, May 14, 2006
Does anyone have any privacy left?

(Baltimore Sun, The (KRT) Via Thomson Dialog NewsEdge) May 12--The revelation yesterday that the National Security Agency in Fort Meade might have built a database from the telephone records of tens of millions of Americans again raises the question: Does anyone have any privacy left?

Government, corporations and Internet providers are all tapping vast reservoirs of data on the daily lives of ordinary people. Businesses, in particular, increasingly scrutinize what Americans eat, wear, watch and read. Now, according to USA Today, the National Security Agency, the world's largest spy agency, wants everyone's phone records.

There seems to be no place to hide. The public is under the constant scrutiny of fast computers plugged into global networks and endowed with an essentially limitless appetite for data.

"Ten years ago, they wouldn't have compiled such a database because they didn't have the technological tools to use it once they did compile it," said Marc Rotenberg, executive director of the Electronic Privacy Information Center in Washington.

Now, computers can plow through the equivalent of a national library in short order and pluck out critical information, using pattern recognition, keywords and other so-called data-mining techniques. The resulting portrait says a lot about who a person is: It can describe one's tastes, interests and appetites -- things a person might not want others to know.

Ed Mierzwinski, consumer program director for the U.S. Public Interest Research Group in Washington, says that in opinion polls over the past 15 years, about 80 percent of Americans have consistently said that they don't want corporations to share or sell information about consumers.

But Congress has rebuffed efforts to curb the sale and transfer of that information, Mierzwinski said. For businesses, it is a valuable source of marketing data.

And it isn't just U.S. corporations that are looking over the shoulders of Americans. In January, the Justice Department demanded Google's search records in a quest for data with which to defend an anti-pornography law from a court challenge. The federal government did not seek names, but that did little to mollify privacy advocates.

"Do we have any privacy left?" Mierzwinski said. "Not as much as we should, because both commercial companies and the government are using intrusive surveillance tools to track our financial and physical movements through the world."

The attacks of Sept. 11, 2001, made Americans more tolerant of government snooping for security purposes, he conceded. But he thinks Americans are increasingly wary of the growing interest that government and industry take in their everyday lives.

The New York Times reported in December that the NSA was conducting warrantless eavesdropping of international calls to and from the United States. A University of Connecticut poll in February reported that 52 percent of the respondents thought the government should be required to get court approval before conducting surveillance on suspected terrorists.

But many Americans say they have nothing to fear from the surveillance because they have nothing to hide. USA Today reported that the NSA domestic eavesdropping program did not include listening to or recording conversations.

"I'm all for national security, because we definitely have a threat out there," said Jane Colarossi of Eldersburg, who has friends who work at the NSA. "If people are not doing things that are questionable, then they shouldn't be concerned."

"I just don't believe in the right to privacy in this country," said Justin Morgan, 21, a junior at the University of Maryland, Baltimore County and a resident of Crofton. "If you live in a nation, you're part of a group and you have to contribute to that group. On campus, I am pretty much a part of a community, and some things I have to give up to get benefits."

Others were more ambivalent about the potential for abuse of the records. Monsignor George Moeller of St. Margaret Roman Catholic Church in Bel Air expressed unease about the government tracking his phone calls because that information might violate the confidentiality of people who seek counseling.

A sweeping surveillance program, Moeller said, would be justified only in rare cases in which there is a clear security threat.

"The government should have good proof and solid information on plans that could be harmful to the population before it goes meddling in the private lives of its citizens," he said.

Some appeared torn between concerns about their privacy and the nation's security.

"I'm Verizon, so they might have me in there," said Phillip Elias, a Pittsburgh businessman in Annapolis yesterday, as he tapped his cell phone. Verizon was one of the three big telecommunications companies to provide the NSA with data, USA Today reported.

"If we're going to give up some of your liberties for a safer country, that's a trade-off we're going to have to make," said Elias. "But when it's really me, it gets a little less comfortable."

For civil liberties and privacy groups, the NSA's actions confirmed what they had suspected and feared.

Timothy Sparapani, a lawyer who tracks privacy issues for the American Civil Liberties Union office in Washington, said the implications of warrantless domestic surveillance of phone calls by the NSA are "profound."

"We now have the government gathering [data on] every person's phone and e-mail traffic," he said. "We're not talking about al-Qaida. We're talking about tens of millions of Americans and treating them like suspects."

Kate Martin, director of the Center for National Security Studies, said: "Collecting all the phone calls of all Americans is kind of the classic data-mining horror that we've all been worried about."

Many privacy advocates regard the NSA's collection of phone records as illegal. Joe Onek of the Open Society Institute, a former Clinton administration official and an expert on privacy issues, pointed out that there is no dispute that the FBI could seek such records without a warrant. The bureau does need a warrant, though, to listen in on conversations.

But there are conflicting views on the legality of the NSA program. The Supreme Court ruled in 1979 that Baltimore police could obtain basic phone records in a robbery case -- numbers called along with time and duration -- without a warrant. In the case, Smith v. Maryland, the court ruled that people had no expectation of privacy in such cases.

Sparapani argued that the ruling does not apply to the NSA, which Congress explicitly tried to restrict in the Foreign Intelligence Surveillance Act. FISA, he said, "unequivocally commands that the president get a court order for information about whom you call."

The NSA, while not commenting on yesterday's report, said the agency "operates within the law."

It is not clear how the NSA might use the telephone data. Presumably, the federal government is looking for people who show a pattern of calls to, say, terrorism suspects, the embassies of rogue states and other suspicious places.

In a statement yesterday, President Bush did not deny that the NSA had assembled the database of domestic calls. He insisted, though, that his administration was "not mining or trolling through the personal lives of millions of innocent Americans."

After the Times' reports in December, the White House said the president has broad authority under the Constitution and the USA Patriot Act to take steps necessary to protect the nation in wartime.

On Jan. 19, a Justice Department opinion asserted that the president has the right "to conduct warrantless surveillance of enemy forces for intelligence purposes to detect and disrupt armed attacks on the United States."
==============SNIP==================
This is an excellent online article and think piece.

I was horrified to see someone 21 years old that has his head so full of bullshit as to say he doesn't believe in privacy. OK Slick, you don't believe in privacy? I hope the police break into your house in the middle of the night, every night and search it...I hope they mandate taps on all your phones, read all your mail before you get it (snail mail AND email), search through all books and magazines and regularly audit your computer...AND, since you don't believe in privacy, live in a glass house with no curtains....hey, you have no right to privacy? Then any of us should be able to come to your house, eat your food, and watch whatever we want on your television.

Seriously, you guys who have nothing to hide? Live nude in a glass house.
Geeeeeeeeeez!

Why isn't Major Media on top of the Indicted Karl Rove story?
Jason Leopold of TruthOut.org has reported that Karl Rove has been indicted. More and more blogs and sites are now releasing this. Why are major media outlets ignoring this? Huffington Post has something on Cheney's apparent call for purely domestic wiretapping, but where is ANY mention of the Rove story?
I also don't see it on DailyKos.com either?
Are all the major blogs just ignoring this?
Here is the link to TruthOut.org's piece ...
http://www.truthout.org/docs_2006/051306W.shtml
"Karl Rove Indicted on Charges of Perjury, Lying to Investigators
By Jason Leopold
t r u t h o u t | Report
Saturday 13 May 2006
Special Prosecutor Patrick Fitzgerald spent more than half a day Friday at the offices of Patton Boggs, the law firm representing Karl Rove.
During the course of that meeting, Fitzgerald served attorneys for former Deputy White House Chief of Staff Karl Rove with an indictment charging the embattled White House official with perjury and lying to investigators related to his role in the CIA leak case, and instructed one of the attorneys to tell Rove that he has 24 hours to get his affairs in order, high level sources with direct knowledge of the meeting said Saturday morning.
Robert Luskin, Rove's attorney, did not return a call for comment. Sources said Fitzgerald was in Washington, DC, Friday and met with Luskin for about 15 hours to go over the charges against Rove, which include perjury and lying to investigators about how and when Rove discovered that Valerie Plame Wilson was a covert CIA operative and whether he shared that information with reporters, sources with direct knowledge of the meeting said.
It was still unknown Saturday whether Fitzgerald charged Rove with a more serious obstruction of justice charge. Sources close to the case said Friday that it appeared very likely that an obstruction charge against Rove would be included with charges of perjury and lying to investigators.
An announcement by Fitzgerald is expected to come this week, sources close to the case said. However, the day and time is unknown. Randall Samborn, a spokesman for the special prosecutor was unavailable for comment. In the past, Samborn said he could not comment on the case.
The grand jury hearing evidence in the Plame Wilson case met Friday on other matters while Fitzgerald spent the entire day at Luskin's office. The meeting was a closely guarded secret and seems to have taken place without the knowledge of the media.
As TruthOut reported Friday evening, Rove told President Bush and Chief of Staff Joshua Bolten, as well as a few other high level administration officials, that he will be indicted in the CIA leak case and will immediately resign his White House job when the special counsel publicly announces the charges against him, according to sources.
Details of Rove's discussions with the president and Bolten have spread through the corridors of the White House, where low-level staffers and senior officials were trying to determine how the indictment would impact an administration that has been mired in a number of high-profile political scandals for nearly a year, said a half-dozen White House aides and two senior officials who work at the Republican National Committee.
Speaking on condition of anonymity Friday night, sources confirmed Rove's indictment was imminent. These individuals requested anonymity saying they were not authorized to speak publicly about Rove's situation. A spokesman in the White House press office said they would not comment on "wildly speculative rumors."
Rove's announcement to President Bush and Bolten comes more than a month after he alerted the new chief of staff to a meeting his attorney had with Special Prosecutor Patrick Fitzgerald in which Fitzgerald told Luskin that his case against Rove would soon be coming to a close and that he was leaning toward charging Rove with perjury, obstruction of justice and lying to investigators, according to sources close to the investigation.
A few weeks after he spoke with Fitzgerald, Luskin arranged for Rove to return to the grand jury for a fifth time to testify in hopes of fending off an indictment related to Rove's role in the CIA leak, sources said.
That meeting was followed almost immediately by an announcement by newly-appointed White House Chief of Staff Joshua Bolten of changes in the responsibilities of some White House officials, including Rove, who was stripped of his policy duties and would no longer hold the title of deputy White House chief of staff. "
PLEASE READ THE REST AT THE TRUTHOUT.ORG SITE....
Archives
Monday, May 03, 2004 Tuesday, May 04, 2004 Sunday, May 09, 2004 Tuesday, May 11, 2004 Wednesday, May 12, 2004 Friday, May 14, 2004 Saturday, May 15, 2004 Sunday, May 16, 2004 Monday, May 17, 2004 Tuesday, May 18, 2004 Wednesday, May 19, 2004 Thursday, May 20, 2004 Friday, May 21, 2004 Monday, May 24, 2004 Tuesday, May 25, 2004 Wednesday, May 26, 2004 Thursday, May 27, 2004 Friday, May 28, 2004 Saturday, May 29, 2004 Sunday, May 30, 2004 Tuesday, June 01, 2004 Wednesday, June 02, 2004 Thursday, June 03, 2004 Friday, June 04, 2004 Saturday, June 05, 2004 Sunday, June 06, 2004 Monday, June 07, 2004 Tuesday, June 08, 2004 Wednesday, June 09, 2004 Thursday, June 10, 2004 Friday, June 11, 2004 Sunday, June 13, 2004 Monday, June 14, 2004 Wednesday, June 16, 2004 Thursday, June 17, 2004 Friday, June 18, 2004 Sunday, June 20, 2004 Monday, June 21, 2004 Tuesday, June 22, 2004 Wednesday, June 23, 2004 Thursday, June 24, 2004 Friday, June 25, 2004 Saturday, June 26, 2004 Sunday, June 27, 2004 Tuesday, June 29, 2004 Wednesday, June 30, 2004 Thursday, July 01, 2004 Friday, July 02, 2004 Saturday, July 03, 2004 Sunday, July 04, 2004 Monday, July 05, 2004 Tuesday, July 06, 2004 Wednesday, July 07, 2004 Thursday, July 08, 2004 Friday, July 09, 2004 Saturday, July 10, 2004 Sunday, July 11, 2004 Monday, July 12, 2004 Tuesday, July 13, 2004 Wednesday, July 14, 2004 Thursday, July 15, 2004 Friday, July 16, 2004 Saturday, July 17, 2004 Sunday, July 18, 2004 Monday, July 19, 2004 Tuesday, July 20, 2004 Wednesday, July 21, 2004 Friday, July 23, 2004 Friday, July 30, 2004 Monday, August 02, 2004 Tuesday, August 03, 2004 Wednesday, August 04, 2004 Thursday, August 05, 2004 Friday, August 06, 2004 Saturday, August 07, 2004 Sunday, August 08, 2004 Tuesday, August 10, 2004 Wednesday, August 11, 2004 Thursday, August 12, 2004 Friday, August 13, 2004 Saturday, August 14, 2004 Sunday, August 15, 2004 Monday, August 16, 2004 Tuesday, August 17, 2004 Friday, August 20, 2004 Saturday, August 21, 2004 Tuesday, August 24, 2004 Wednesday, August 25, 2004 Thursday, August 26, 2004 Friday, August 27, 2004 Sunday, August 29, 2004 Monday, August 30, 2004 Wednesday, September 01, 2004 Thursday, September 02, 2004 Friday, September 03, 2004 Saturday, September 04, 2004 Sunday, September 05, 2004 Monday, September 06, 2004 Tuesday, September 07, 2004 Wednesday, September 08, 2004 Thursday, September 09, 2004 Friday, September 10, 2004 Saturday, September 11, 2004 Sunday, September 12, 2004 Monday, September 13, 2004 Tuesday, September 14, 2004 Wednesday, September 15, 2004 Friday, September 17, 2004 Saturday, September 18, 2004 Sunday, September 19, 2004 Tuesday, September 21, 2004 Wednesday, September 22, 2004 Thursday, September 23, 2004 Friday, September 24, 2004 Saturday, September 25, 2004 Monday, September 27, 2004 Tuesday, September 28, 2004 Wednesday, September 29, 2004 Thursday, September 30, 2004 Friday, October 01, 2004 Saturday, October 02, 2004 Sunday, October 03, 2004 Monday, October 04, 2004 Tuesday, October 05, 2004 Wednesday, October 06, 2004 Thursday, October 07, 2004 Friday, October 08, 2004 Saturday, October 09, 2004 Sunday, October 10, 2004 Tuesday, October 12, 2004 Wednesday, October 13, 2004 Thursday, October 14, 2004 Friday, October 15, 2004 Saturday, October 16, 2004 Sunday, October 17, 2004 Monday, October 18, 2004 Tuesday, October 19, 2004 Wednesday, October 20, 2004 Thursday, October 21, 2004 Friday, October 22, 2004 Saturday, October 23, 2004 Sunday, October 24, 2004 Monday, October 25, 2004 Tuesday, October 26, 2004 Wednesday, October 27, 2004 Thursday, October 28, 2004 Friday, October 29, 2004 Saturday, October 30, 2004 Sunday, October 31, 2004 Monday, November 01, 2004 Tuesday, November 02, 2004 Wednesday, November 03, 2004 Thursday, November 04, 2004 Friday, November 05, 2004 Saturday, November 06, 2004 Sunday, November 07, 2004 Monday, November 08, 2004 Tuesday, November 09, 2004 Wednesday, November 10, 2004 Thursday, November 11, 2004 Friday, November 12, 2004 Saturday, November 13, 2004 Sunday, November 14, 2004 Monday, November 15, 2004 Tuesday, November 16, 2004 Wednesday, November 17, 2004 Thursday, November 18, 2004 Friday, November 19, 2004 Saturday, November 20, 2004 Sunday, November 21, 2004 Monday, November 22, 2004 Thursday, November 25, 2004 Friday, November 26, 2004 Saturday, November 27, 2004 Sunday, November 28, 2004 Tuesday, November 30, 2004 Wednesday, December 01, 2004 Thursday, December 02, 2004 Friday, December 03, 2004 Saturday, December 04, 2004 Tuesday, December 07, 2004 Wednesday, December 08, 2004 Thursday, December 09, 2004 Friday, December 10, 2004 Saturday, December 11, 2004 Sunday, December 12, 2004 Monday, December 13, 2004 Tuesday, December 14, 2004 Wednesday, December 15, 2004 Thursday, December 16, 2004 Friday, December 17, 2004 Sunday, December 19, 2004 Monday, December 20, 2004 Friday, December 24, 2004 Saturday, December 25, 2004 Sunday, December 26, 2004 Wednesday, December 29, 2004 Thursday, December 30, 2004 Friday, December 31, 2004 Monday, January 03, 2005 Wednesday, January 05, 2005 Thursday, January 06, 2005 Saturday, January 08, 2005 Sunday, January 09, 2005 Tuesday, January 11, 2005 Wednesday, January 12, 2005 Thursday, January 13, 2005 Saturday, January 15, 2005 Wednesday, January 19, 2005 Friday, January 21, 2005 Saturday, January 22, 2005 Sunday, January 23, 2005 Monday, January 24, 2005 Wednesday, January 26, 2005 Thursday, January 27, 2005 Friday, January 28, 2005 Saturday, January 29, 2005 Monday, January 31, 2005 Thursday, February 03, 2005 Friday, February 04, 2005 Saturday, February 05, 2005 Sunday, February 06, 2005 Monday, February 07, 2005 Tuesday, February 08, 2005 Wednesday, February 09, 2005 Thursday, February 10, 2005 Friday, February 11, 2005 Saturday, February 12, 2005 Sunday, February 13, 2005 Tuesday, February 15, 2005 Thursday, February 17, 2005 Saturday, February 19, 2005 Sunday, February 20, 2005 Wednesday, February 23, 2005 Saturday, February 26, 2005 Sunday, February 27, 2005 Monday, February 28, 2005 Wednesday, March 02, 2005 Thursday, March 03, 2005 Sunday, March 06, 2005 Tuesday, March 08, 2005 Wednesday, March 09, 2005 Thursday, March 10, 2005 Friday, March 11, 2005 Saturday, March 12, 2005 Sunday, March 13, 2005 Monday, March 14, 2005 Tuesday, March 15, 2005 Wednesday, March 16, 2005 Thursday, March 17, 2005 Friday, March 18, 2005 Saturday, March 19, 2005 Thursday, March 24, 2005 Friday, March 25, 2005 Saturday, March 26, 2005 Sunday, March 27, 2005 Wednesday, March 30, 2005 Thursday, March 31, 2005 Friday, April 01, 2005 Saturday, April 02, 2005 Sunday, April 03, 2005 Wednesday, April 06, 2005 Thursday, April 07, 2005 Saturday, April 09, 2005 Sunday, April 10, 2005 Monday, April 11, 2005 Thursday, April 14, 2005 Saturday, April 16, 2005 Sunday, April 17, 2005 Monday, April 18, 2005 Wednesday, April 20, 2005 Thursday, April 21, 2005 Friday, April 22, 2005 Saturday, April 23, 2005 Sunday, April 24, 2005 Tuesday, April 26, 2005 Friday, April 29, 2005 Saturday, April 30, 2005 Sunday, May 01, 2005 Monday, May 02, 2005 Tuesday, May 03, 2005 Wednesday, May 04, 2005 Thursday, May 05, 2005 Friday, May 06, 2005 Sunday, May 08, 2005 Wednesday, May 11, 2005 Thursday, May 12, 2005 Friday, May 13, 2005 Sunday, May 15, 2005 Monday, May 16, 2005 Wednesday, May 18, 2005 Thursday, May 19, 2005 Friday, May 20, 2005 Saturday, May 21, 2005 Sunday, May 22, 2005 Monday, May 23, 2005 Tuesday, May 24, 2005 Wednesday, May 25, 2005 Thursday, May 26, 2005 Friday, May 27, 2005 Saturday, May 28, 2005 Sunday, May 29, 2005 Monday, May 30, 2005 Tuesday, May 31, 2005 Wednesday, June 01, 2005 Thursday, June 02, 2005 Friday, June 03, 2005 Saturday, June 04, 2005 Sunday, June 05, 2005 Monday, June 06, 2005 Tuesday, June 07, 2005 Wednesday, June 08, 2005 Thursday, June 09, 2005 Friday, June 10, 2005 Sunday, June 12, 2005 Tuesday, June 14, 2005 Thursday, June 16, 2005 Friday, June 17, 2005 Saturday, June 18, 2005 Sunday, June 19, 2005 Monday, June 20, 2005 Tuesday, June 21, 2005 Thursday, June 23, 2005 Saturday, June 25, 2005 Sunday, June 26, 2005 Tuesday, June 28, 2005 Wednesday, June 29, 2005 Thursday, June 30, 2005 Friday, July 01, 2005 Saturday, July 02, 2005 Monday, July 04, 2005 Wednesday, July 06, 2005 Thursday, July 07, 2005 Saturday, July 09, 2005 Sunday, July 10, 2005 Friday, July 15, 2005 Sunday, July 17, 2005 Tuesday, July 19, 2005 Wednesday, July 20, 2005 Thursday, July 21, 2005 Saturday, July 23, 2005 Sunday, July 24, 2005 Tuesday, August 02, 2005 Thursday, August 04, 2005 Friday, August 05, 2005 Saturday, August 13, 2005 Wednesday, August 24, 2005 Friday, August 26, 2005 Saturday, August 27, 2005 Saturday, September 03, 2005 Wednesday, September 07, 2005 Thursday, September 08, 2005 Saturday, September 24, 2005 Wednesday, September 28, 2005 Wednesday, October 19, 2005 Thursday, October 20, 2005 Friday, October 21, 2005 Sunday, October 23, 2005 Wednesday, November 02, 2005 Monday, November 21, 2005 Wednesday, November 23, 2005 Friday, December 02, 2005 Saturday, December 10, 2005 Saturday, December 17, 2005 Sunday, December 18, 2005 Monday, December 19, 2005 Wednesday, December 21, 2005 Wednesday, January 04, 2006 Friday, January 06, 2006 Monday, January 09, 2006 Monday, January 16, 2006 Tuesday, January 17, 2006 Friday, January 20, 2006 Sunday, January 22, 2006 Saturday, January 28, 2006 Tuesday, January 31, 2006 Wednesday, February 01, 2006 Thursday, February 02, 2006 Wednesday, February 08, 2006 Thursday, February 09, 2006 Friday, February 10, 2006 Saturday, February 11, 2006 Sunday, February 12, 2006 Monday, February 13, 2006 Tuesday, February 14, 2006 Wednesday, February 15, 2006 Thursday, February 16, 2006 Saturday, February 18, 2006 Monday, February 20, 2006 Wednesday, February 22, 2006 Thursday, February 23, 2006 Sunday, March 05, 2006 Tuesday, March 07, 2006 Friday, March 24, 2006 Saturday, March 25, 2006 Wednesday, April 05, 2006 Thursday, April 06, 2006 Friday, April 07, 2006 Saturday, April 08, 2006 Tuesday, April 11, 2006 Monday, April 17, 2006 Tuesday, April 25, 2006 Thursday, April 27, 2006 Tuesday, May 09, 2006 Friday, May 12, 2006 Saturday, May 13, 2006 Sunday, May 14, 2006 Monday, May 15, 2006 Tuesday, May 16, 2006 Thursday, May 18, 2006 Friday, May 26, 2006 Sunday, May 28, 2006 Monday, May 29, 2006 Wednesday, May 31, 2006 Thursday, June 01, 2006 Sunday, June 04, 2006 Monday, June 05, 2006 Friday, June 09, 2006 Saturday, June 10, 2006 Sunday, June 11, 2006 Friday, June 16, 2006 Monday, June 19, 2006 Friday, June 23, 2006 Sunday, June 25, 2006 Tuesday, June 27, 2006 Wednesday, June 28, 2006 Friday, June 30, 2006 Sunday, July 09, 2006 Thursday, July 13, 2006 Friday, July 14, 2006 Saturday, July 15, 2006 Monday, July 17, 2006 Tuesday, July 18, 2006 Wednesday, July 19, 2006 Tuesday, July 25, 2006 Wednesday, July 26, 2006 Friday, July 28, 2006 Sunday, July 30, 2006 Monday, July 31, 2006 Thursday, August 03, 2006 Friday, August 04, 2006 Sunday, August 06, 2006 Monday, August 07, 2006 Wednesday, August 09, 2006 Thursday, August 10, 2006 Sunday, August 13, 2006 Tuesday, August 15, 2006 Thursday, August 17, 2006 Friday, August 18, 2006 Wednesday, September 06, 2006 Friday, September 08, 2006 Monday, September 11, 2006 Wednesday, September 13, 2006 Thursday, September 14, 2006 Friday, September 22, 2006 Saturday, September 23, 2006 Sunday, October 01, 2006 Tuesday, October 03, 2006 Monday, October 30, 2006 Monday, November 06, 2006 Tuesday, November 07, 2006 Sunday, November 12, 2006 Tuesday, November 21, 2006 Wednesday, November 22, 2006 Thursday, November 23, 2006 Friday, December 01, 2006 Monday, December 04, 2006 Tuesday, December 05, 2006 Thursday, December 14, 2006 Wednesday, December 20, 2006 Thursday, December 21, 2006 Friday, December 29, 2006 Wednesday, January 10, 2007 Thursday, January 11, 2007 Saturday, January 13, 2007 Monday, January 15, 2007 Wednesday, January 17, 2007 Saturday, January 20, 2007 Tuesday, January 23, 2007 Tuesday, February 20, 2007 Saturday, February 24, 2007 Sunday, February 25, 2007 Friday, March 23, 2007 Wednesday, April 04, 2007 Tuesday, April 10, 2007 Thursday, April 12, 2007 Friday, April 13, 2007 Thursday, April 19, 2007 Friday, April 20, 2007 Tuesday, April 24, 2007 Tuesday, May 08, 2007 Thursday, May 10, 2007 Friday, May 11, 2007 Monday, May 14, 2007 Tuesday, May 15, 2007 Sunday, May 20, 2007 Monday, May 21, 2007 Tuesday, May 22, 2007 Wednesday, May 23, 2007 Thursday, May 24, 2007 Sunday, May 27, 2007 Wednesday, May 30, 2007 Thursday, May 31, 2007 Friday, June 01, 2007 Monday, June 04, 2007 Wednesday, June 06, 2007 Saturday, June 09, 2007 Sunday, June 10, 2007 Monday, June 11, 2007 Friday, June 15, 2007 Tuesday, June 19, 2007 Tuesday, June 26, 2007 Wednesday, June 27, 2007 Thursday, June 28, 2007 Saturday, June 30, 2007 Monday, July 02, 2007 Tuesday, July 03, 2007 Friday, July 06, 2007 Tuesday, July 10, 2007 Friday, July 13, 2007 Tuesday, July 24, 2007 Saturday, July 28, 2007 Sunday, July 29, 2007 Monday, August 13, 2007 Sunday, August 19, 2007 Saturday, August 25, 2007 Monday, August 27, 2007 Wednesday, August 29, 2007 Friday, August 31, 2007 Friday, September 07, 2007 Wednesday, September 12, 2007 Wednesday, September 19, 2007 Friday, September 21, 2007 Friday, September 28, 2007 Tuesday, October 02, 2007 Thursday, October 11, 2007 Saturday, October 27, 2007 Thursday, November 01, 2007 Saturday, November 03, 2007 Monday, November 05, 2007 Wednesday, November 28, 2007 Tuesday, December 04, 2007 Tuesday, December 11, 2007 Friday, December 14, 2007 Friday, December 21, 2007 Tuesday, December 25, 2007 Saturday, December 29, 2007 Monday, January 07, 2008 Thursday, January 10, 2008 Saturday, January 12, 2008 Sunday, January 13, 2008 Tuesday, January 15, 2008 Friday, January 18, 2008 Saturday, January 19, 2008 Friday, January 25, 2008 Sunday, January 27, 2008 Monday, January 28, 2008 Tuesday, January 29, 2008 Sunday, February 03, 2008 Wednesday, February 06, 2008 Friday, February 08, 2008 Sunday, February 10, 2008 Monday, February 11, 2008 Tuesday, February 12, 2008 Monday, February 25, 2008 Tuesday, February 26, 2008 Monday, March 03, 2008 Tuesday, March 04, 2008 Saturday, March 22, 2008 Saturday, April 19, 2008 Wednesday, April 23, 2008 Saturday, April 26, 2008 Wednesday, April 30, 2008 Monday, May 05, 2008 Tuesday, May 13, 2008 Wednesday, May 14, 2008 Saturday, May 17, 2008 Tuesday, May 20, 2008 Saturday, May 24, 2008 Sunday, May 25, 2008 Thursday, June 12, 2008 Tuesday, June 17, 2008 Saturday, July 05, 2008 Tuesday, July 08, 2008 Monday, August 04, 2008 Thursday, August 28, 2008 Thursday, September 11, 2008 Saturday, September 20, 2008 Monday, September 22, 2008 Tuesday, September 23, 2008 Wednesday, September 24, 2008 Friday, September 26, 2008 Monday, September 29, 2008 Saturday, October 04, 2008 Wednesday, October 08, 2008 Thursday, October 09, 2008 Sunday, October 12, 2008 Wednesday, October 15, 2008 Wednesday, October 22, 2008 Thursday, October 23, 2008 Friday, October 24, 2008 Tuesday, October 28, 2008 Wednesday, October 29, 2008 Monday, November 03, 2008 Tuesday, November 04, 2008 Thursday, November 06, 2008 Saturday, November 08, 2008 Monday, November 10, 2008 Wednesday, November 19, 2008 Thursday, December 18, 2008 Monday, December 22, 2008 Sunday, January 11, 2009 Thursday, January 22, 2009 Monday, January 26, 2009 Thursday, February 19, 2009 Tuesday, February 24, 2009 Friday, February 27, 2009 Monday, March 02, 2009 Thursday, March 05, 2009 Wednesday, March 11, 2009 Thursday, March 12, 2009 Friday, March 13, 2009 Thursday, March 19, 2009 Monday, March 23, 2009 Friday, March 27, 2009 Saturday, March 28, 2009 Sunday, March 29, 2009 Thursday, April 02, 2009 Tuesday, April 07, 2009 Tuesday, April 14, 2009 Tuesday, April 21, 2009 Thursday, April 23, 2009 Saturday, April 25, 2009 Sunday, May 03, 2009 Wednesday, May 06, 2009 Tuesday, May 12, 2009 Wednesday, May 13, 2009 Thursday, May 14, 2009 Sunday, May 17, 2009 Tuesday, May 26, 2009 Wednesday, June 03, 2009 Thursday, June 04, 2009 Tuesday, June 09, 2009 Friday, June 12, 2009 Saturday, June 13, 2009 Sunday, June 14, 2009 Monday, June 22, 2009 Thursday, June 25, 2009 Saturday, July 11, 2009 Tuesday, July 14, 2009 Friday, July 24, 2009 Tuesday, August 18, 2009 Wednesday, August 19, 2009 Friday, August 21, 2009 Monday, August 24, 2009 Thursday, September 03, 2009 Wednesday, September 09, 2009 Thursday, September 10, 2009 Sunday, September 13, 2009 Monday, September 14, 2009 Tuesday, September 15, 2009 Wednesday, September 23, 2009 Friday, September 25, 2009 Sunday, September 27, 2009 Tuesday, September 29, 2009 Monday, November 02, 2009 Tuesday, November 10, 2009 Thursday, November 12, 2009 Tuesday, November 24, 2009 Thursday, February 25, 2010 Thursday, March 04, 2010 Wednesday, March 17, 2010 Tuesday, March 23, 2010 Friday, April 09, 2010 Friday, April 16, 2010 Wednesday, April 21, 2010 Thursday, April 22, 2010 Friday, April 23, 2010 Thursday, April 29, 2010 Sunday, May 02, 2010 Friday, May 07, 2010 Sunday, May 09, 2010 Monday, May 10, 2010 Tuesday, May 11, 2010 Tuesday, June 15, 2010