Copyright Notice
- All original comments are © Copyright 2004 by CodeWarrior. All rights are reserved. All quoted material unless in public domain, are the copyrighted works of the respective copyright holders, and all referenced trademarks are respectively owned by the relevant trademark holder. No attempt nor intention is made by this author to dilute any trademark or infringe any copyrighted material. All materials used on this page not copyrighted by CodeWarrior, are held to be used for non-commercial , personal, fair use purposes. All declaratoy statements not manifestly,contextually or perceptually, intended to be sarcastic, ironic, or parody in nature, are asserted to be true and correct by the author of this blog, as far as could be determined given the information available to the author at the time the post was written. Unauthorized reproduction of material on this page is prohibited, unless such limited reproduction falls under fair use, and such use is authorized if proper attribution of the source of the material, and author is credited in all instances of its usage.
SEARCH THIS SITE USING KEYWORDS
Powered by:

CodeWarriorZ BlueZ
CodeWarriorz Thoughts
Day to day musings of free speech activist CodeWarrior.
CHECK OUT THE WEBSITE OF MY PAL SHMOO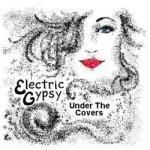 Friday, May 26, 2006
How do you prove Jesus existed?
It takes about one-and-a-half hours to drive from the center of Rome to the tiny town of Viterbo, Italy. With reporter Delia Gallagher, photojournalist Claudio, and our driver, Alfredo, we made our way through the hills of this ancient Etruscan town on our way to see a man with a very controversial cause.
Luigi Cascioli is suing the Catholic Church. He says he wants them to show proof that Jesus Christ actually existed.
As we drive up the road to his old stone house, my first impression is that this lifelong atheist is not at all what I expected. I'm not sure why. Perhaps as a Roman Catholic I thought he'd have horns and a tail? Instead, a robust, friendly septuagenarian approached the car to welcome us, accompanied by his dog, Pluto.
He says he has dedicated his life to bringing down the Catholic Church, and he's spent years of his life researching his subject. He says there was, in fact, no Jesus, but a military man named John of Gamala who lived in the time of Christ. And, he claims, it was the gospel writers who turned that mere mortal into the character of Jesus, a figure powerful enough on which to base an entire religion.
Cascioli's lawsuit is based on two points of Italian law. One makes it illegal to "abuse the popular credulity." The second outlaws impersonating another person. The chain-smoking, former construction worker speaks only Italian, and he doesn't mince words. He calls the Catholic Church leaders "con men," and says "they take advantage of the popular belief."
He began his case in 2002, suing a local Viterbo priest, Father Enrico Righi. He says he chose Father Righi because the law prevents him from suing the Pope, who is a head of state. But his case was rejected by the Italian courts time and time again. So why is Luigi Cascioli so interesting now? Because the European Court of Human Rights has agreed to consider hearing his case.
That means, at some future date, leaders of the Catholic Church may be called upon to present hard evidence that there once was a man named Jesus Christ. The question is, in this age of DNA testing and CSI drama, how do you prove a man existed more than 2,000 years ago using nothing but the written word?
http://www.luigicascioli.it/home_eng.php
More reflections on the Da Vinci Code
I am really confused about people's reactions to the Da Vinci Code movie.

As I previously noted, I consider it a ripoff of the Holy Blood / Holy Grail book, and the follow-up, the Messianic Legacy. That being said, what the hell are people up in arms about?

The movie does not suggest Jesus didn't die, or for that matter, that he wasn't resurrected. It suggests that Jesus married Mary Magdalene and had a children.
Horror of horrors...Jesus may have done exactly what the conservative religious nuts always advocate...having a traditional marriage of one man to one woman, and, shudder, that he would be fruitful and multiply (as the Bible mandates).

So, what the hell has all the idiots have their panties in a bunch?

The suggestion that the Catholic Church was antithetic to any branch of Christianity that would promote Mary as the head of the church and not that churlish lout and coward Peter (the Rock...Rocky) who denied Christ three times before the cock crowed.

We have NO evidence that Mary Magdalene EVER denied Christ, and indeed, Mary was the first one that Jesus revealed himself to after he rose from the dead.

And, for these big ASSHOLES who keep saying there is no evidence that Jesus ever married or had children, I say, where is ANY evidence in the Bible or anywhere else, that Jesus (Yeshua Bar Joseph) ever had a bowel movement or urinated?

Prove to me Jesus once evacuated his bowels or voided his bladder...or better yet,
prove Jesus ever existed.

He is not mentioned in the Roman writings of the era he was supposedly crucified.

And, while you are being the proof Nazis, why did Jesus, or one of his followers, NEVER WRITE ONE THING DOWN DURING HIS THIRTY YEARS OF LIFE? Furthermore, some
experts speculate the earliest gospels were not written until about 70 years or even 100 years, after Jesus died.

Many say the gospels date from around 70 AD.

Actually, the question MUST be answered. We know that Jesus was not ignorant. From the time he was a small child, he was reading and arguing about the scriptures with the learned men, the rabbis. Certainly, if this was the case, Jesus was not illiterate, and from the sense of the Bible, even if Jesus was not literate, others of his disciples certainly were. So, WHY was not ONE WORD written by Jesus, or dictated by Jesus to be written and disseminated during his lifetime?

Whassup with DAT?

"NEW YORK — Martha Stewart, who completed a five-month prison sentence a year ago for lying about her sale of ImClone stock, has decided to fight rather than settle civil insider trading charges brought by the U.S. Securities and Exchange Commission.

In an 11-page response to the SEC complaint filed late Thursday with the U.S. District Court for the Southern District of New York, Stewart denied allegations that she used nonpublic information when she sold 3,928 shares of ImClone Systems Inc. stock in December 2001. Instead, she said she "acted in good faith."

Fighting the charges offers Stewart, founder of Martha Stewart Living Omnimedia Inc., the chance to reclaim her CEO and chairman titles. But another public trial could deal a blow to the company and reverse the turnaround that it has made so far over the last year."

"May 26, 2006 -- The commandant of the Marine Corps has traveled to Iraq with an explicit warning for his troops to guard against what he calls "the risk of becoming indifferent to the loss of human life," as senior Pentagon officials are bracing for an investigation into the killing of 24 Iraqis last November in the town of Haditha.

The officials told ABC News the investigation will likely result in criminal charges that could range from dereliction of duty to murder. Investigators say six of those killed were children ranging in age from 2 to 11.

A videotape shot by an Iraqi journalism student showed the bloody aftermath. One man said, "A whole family was wiped out … they were innocent people."

As this unfolds, military officials said they feared Haditha would come to mean what My Lai — the site of a massacre of Vietnamese civilians by American troops in 1968 — had come to mean for an earlier generation.

The incident is still under investigation, but several senior military officials say at least seven Marines could face criminal charges.

Although the investigation is not complete, the Pentagon has already briefed key members of Congress on the details of the investigation. After a briefing on Thursday, Senate Armed Services Committee Chairman John Warner told reporters, "There are established facts that incidents of a very serious nature did take place."

ABC News has been told by several senior military officials that investigators have so far established the following:

— Early in the morning of Nov. 19, a roadside bomb hit a small convoy of 12 Marines, killing Marine Lance Cpl. Lance Terrazas. All the Marines belonged to Kilo Company of the 3rd Battalion 1st Marine Regiment.

— Shortly after the bomb went off, the Marines saw a taxi approaching and fired, killing five Iraqi men. Military officials say all the Iraqis turned out to be unarmed.

— Some of the Marines, including a sergeant, then entered a cluster of nearby homes from where, they later claimed, they had taken enemy fire. Military officials now say they believe there was no enemy fire and that the killings were unprovoked. By the time they left, six civilians had been killed, including a 3-year-old boy."

Pseudo-Servant of God, and all around nut, Pat Robertson, makes the news again.
http://www.forbes.com/business/feeds/ap/2006/05/26/ap2776766.html
"Religious broadcaster Pat Robertson says he has leg-pressed 2,000 pounds. The feat is recounted on the Christian Broadcasting Network Web site, in a posting headlined, "How Pat Robertson Leg Pressed 2,000 Pounds." Robertson founded CBN and is host of its flagship television show, "The 700 Club."
Clay Travis of CBS SportsLine.coms online magazine called the assertion impossible in a column this week, writing that the leg-press record for football players at Florida State University is 665 pounds less.
"Where in the world did Robertson even find a machine that could hold 2,000 pounds at one time?" Travis asked.
CBN spokeswoman Angell Vasko said Friday that Robertson was not available for comment because he was "out of pocket" for the long holiday weekend.
Vasko said she has not seen Robertson leg-press 2,000 pounds but that it's not "a huge shocker" that he could.
"Pat is so healthy," she said. "This is something he trained for over an extended period of time. He lives a very healthy, regimented life."
Vasko released photos to The Associated Press she said showed Robertson leg-pressing 2,000 pounds on Feb. 1, 2003, when Robertson was almost 73. He is now 76.
Vasko said she did not know why the digital date stamp in the lower right corner of one photo is 1994. She said perhaps the date was not set properly on the camera. She did not know who the photographer was.
The photos were taken at the fitness center at The Founders Inn on the campus of Regent University, which Robertson also founded.
According to the CBN Web site, two men loaded the leg-press machine with 2,000 pounds "and then let it down on Mr. Robertson, who pushed it up one rep and let it go back down again."
Several people witnessed Robertson's leg press, the site says. The site also provides a link that CBN says shows Robertson performing 10 repetitions of a 1,000-pound leg press.
Vasko said she did not know whether this was the only time Robertson has leg-pressed that much weight, but said, "I doubt it." Nor did she know whether he can leg-press 2,000 pounds today.
Another posting on the Web site says "One of Pat's secrets to keeping his energy high and his vitality soaring is his age-defying protein shake." The site offers a recipe for the shake, which Robertson developed and filled with "energy-producing nutrients."
Andy Zucker, a strength-training coach at Old Dominion University in Norfolk, said leg presses of more than 1,000 pounds represent "a Herculean effort, and 2,000 pounds is a whole other story."
"If he was able to lift that much weight, I take my hat off to him, but the numbers suggest that people who lift that much weight are few and far between," Zucker said. "One would have to see what type of leg press it was on and under what parameters it was done."
==============SNIP===========================
So, what scientific deduction can we glean from this story?
Well, apparently, the more full of shit you are, the more weight you can claim to push out.
~Code
You're doing a heck of a job, Kenny Boy Lay
Ever so often, something in the world just seems to work right, or, uh, half right. In those rare moments of synergy, you squeeze your hand into a fist, pull it down like a boxing contender grabbing onto the golden ring and pulling down hard, and you let out "YESSSSSSSSSSSS!"
Kenny Boy Lay...the Bushy boy's Pioneer and major campaign contributor and personal friend, may be doing hard time before too long. After the guilty verdict cam in, Lay, in that typical hypocritical, "God is OUR hip pocket" holier than thou smug religious right method, the cronies got together and acted as if they were replaying the passion play and Kenny Boy Lay was the Messiah shouldering the cross and headed to Golgotha.
Kenny Boy, you're a crook and now, an officially convicted felon, and perhaps, this time, the perp walk will only be the first step to a long time behind bars. Many are speculating that a very stiff sentence is in the offing for these sorry excuses for humans.
From
http://msnbc.msn.com/id/12993942/
"These guys are going to get the stiffest sentence in history for corporate crime,'' said Jacob Zamansky, a legal expert.
The fraud and conspiracy charges on which they were convicted undermined investor confidence, destroyed billions of dollars in wealth and cost Enron's 25,000 employees their jobs.
It would be hard to overstate the impact of the 2001 collapse of the US' then seventh biggest company.
"This judge has shown a strong inclination to not just throw the book, but the entire bookcase, at the defendants,'' said Jacob Frenkel, a legal expert who has followed the trial."
To me, the fact that corporate fat cats are really thugs in costly suits, is not news. The interesting thing is that George Walker Bush is such a coward and so disloyal that when Lay first looked like was headed for trouble, suddenly, King George the Cowardly, wanted to take a line from the Bible, "Depart from me ye workers of iniquity, I never knew you."
Well, when Kenny Boy Lay was drowning in cash and giving some to Bushy's campaign, he damn sure wanted to act like he was a big pal with Kenny Boy then.
Let's look at what some people are saying...
http://www.truthdig.com/report/item/20060526_enron_bush_lay/
"Posted on May 26, 2006
From rotten.com
President Bush shares the stage with then-Enron chief Ken Lay.
With the May 25 conviction of former Enron chief Kenneth Lay on charges of conspiring to commit securities and wire fraud, it may seem as though justice has been done. But as Truthdig Editor Robert Scheer has been writing for years, no accounting of the Enron scandal will be complete until we have full disclosure of Lay's entanglements with the White House.
Check out this classic Scheer column (reprinted in his new book, "Playing President," and below), which reminds us:
Lay was the primary backer of Bush's rise to the presidency.
Lay privately met with Dick Cheney to create the administration's energy policy.
In 1997 Bush called then-Pa. Gov. Tom Ridge on Lay's behalf to open that state's market to energy trading.
Purchase Robert Scheer's New Book
Playing President
My Relationships with Nixon, Carter, Bush I, Reagan, and Clinton--and How They Did Not Prepare Me for George W. Bush
Connect the Enron Dots to Bush
By Robert Scheer
Published Dec. 11, 2001, in the Los Angeles Times
Enron is Whitewater in spades. This isn't just some rinky-dink land investment like the one dredged up by right-wing enemies to haunt the Clinton White House--but rather it has the makings of the greatest presidential scandal since the Teapot Dome.
The Bush administration has a long and intimate relationship with Enron, whose much-discredited chairman, Kenneth L. Lay, was a primary financial backer of George W. Bush's rise to the presidency.
It was Enron that provided the model for the administration's trickle-down attempt to revive an economy that's been in steep decline during Bush's tenure. That model gives the fat-cat corporate hotshots everything they want in return for bankrolling political campaigns. Not to worry about the rest of us because, hey, what's good for Enron is good for America. That it hasn't been is now painfully clear.
What did Enron get in return for its contributions? It got its way on deregulation, for one thing. Remember when the administration refused to assist California and other states during the energy crisis, and consumers paid the steep price?
So greedy was Enron that it locked its own workers into a pension plan based on inflated company stock values and suspect hidden partnerships, while the top leadership led by Lay made out like bandits.
Bush should be called as a witness in the congressional hearings scheduled to unravel this mess. One thing that should come up in the hearings is then-Gov. Bush's October 1997 telephone call on behalf of Lay to then-Pennsylvania Gov. Tom Ridge to help Enron crack into the tightly regulated Pennsylvania electricity market.
"I called George W. to kind of tell him what was going on," Lay told the New York Times about the 1997 phone call, "and I said that it would be very helpful to Enron, which is obviously a large company in the state of Texas, if he could just call the governor [of Pennsylvania] and tell him [Enron] is a serious company, this is a professional company, a good company."
Since we now know Enron lacked those virtues, it's clear Bush was used to sell a bill of goods to the unsuspecting Pennsylvania folks.
That Lay was instrumental in Bush's rise to the presidency is indisputable. Since 1993, Lay and top Enron executives donated nearly $2 million to Bush. Lay also personally donated $326,000 in soft money to the Republican Party in the three years prior to Bush's presidential bid, and he was one of the Republican "pioneers" who raised $100,000 in smaller contributions for Bush. Lay's wife donated $100,000 for inauguration festivities.
As governor, Bush did what Enron wanted, cutting taxes and deregulating utilities. The deregulation ideology, which George W. long had adopted as gospel, allowed dubious bookkeeping and other acts of chicanery that shocked Wall Street and drove a $60-billion company, seventh on the Fortune 500 list, into bankruptcy.
This emerging scandal makes Whitewater seem puny in comparison; clearly there ought to be at least as aggressive a congressional inquiry into the connection between the Bush administration and the Enron debacle. Facts must be revealed, beginning with the content of Lay's private meeting with Vice President Dick Cheney to create the administration's energy policy.
What was Lay's role in the sudden replacement of Curtis Hebert Jr. as Federal Energy Regulatory Commission chairman? As the New York Times reported, Hebert "had barely settled into his new job this year when he had an unsettling telephone conversation with Kenneth L. Lay, [in which Lay] prodded him to back ... a faster pace in opening up access to the electricity transmission grid to companies like Enron." Lay admits making the call but in an unctuous defense of his influence peddling said, "The final decision on [Hebert's job] was going to be the president's, certainly not ours." Soon after, Hebert was replaced by Texan Pat Wood, who was favored by Lay.
Other questions: Was there any conflict of interest in the roles played by key Bush aides? Political advisor Karl Rove owned as much as $250,000 in Enron stock. And economic advisor Larry Lindsay and Trade Representative Robert B. Zoellick went straight from Enron's payroll to their federal jobs.
There are other Enron alum in the administration, including Army Secretary Thomas White Jr., who, as an Enron executive, held stock and options totaling $50 million to $100 million.
We have a right to know whether the Enron alums in the administration were tipped off in time to bail out with profit the way Lay and the other Enron top execs did, while their workers and stockholders--and eventually U.S. taxpayers--are being left holding the suddenly empty bag."
And this one...
http://www.democracynow.org/article.pl?sid=06/05/26/1410248
" Friday, May 26th, 2006
Enron: The Bush Connection
Listen to Segment || Download Show mp3
Watch 128k stream Watch 256k stream Read Transcript
Help Printer-friendly version Email to a friend Purchase Video/CD
--------------------------------------------------------------------------------
Enron founder Ken Lay and his family rank among President Bush's biggest financial backers of his political career. The family donated about $140,000 to Bush's political campaigns in Texas and for the White House. The president personally nicknamed Ken Lay 'Kenny Boy.' Our guest Greg Palast examined the connections between Enron and the Bush administration in his documentary "Bush Family Fortunes." [includes rush transcript]
--------------------------------------------------------------------------------
We turn now to the connections between President Bush and Enron. Enron founder Ken Lay and his family rank among President Bush's biggest financial backers of his political career. The family donated about $140,000 to Bush's political campaigns in Texas and for the White House. The president personally nicknamed Ken Lay "Kenny Boy." Overall Enron employees gave Bush some $600,000 in political donations. According to the Center for Public Integrity this made Enron Bush's top career donor - a distinction the company maintained until 2004. Shortly after Bush took office in 2001, Vice President Cheney met with Enron officials while he was developing the administration's energy policies. Our guest Greg Palast examined the connections between Enron and the Bush administration in his documentary "Bush Family Fortunes."
Excerpt of the documentary "Bush Family Fortunes".
Enron's influence reached as far as Uzbekistan. In January, we interviewed the former ambassador to Uzbekistan, Craig Murray. He spoke about the relationship between President Bush and the Uzbek regime of President Karimov.
Craig Murray, former UK Ambassador to Uzbekistan.
--------------------------------------------------------------------------------
RUSH TRANSCRIPT
This transcript is available free of charge. However, donations help us provide closed captioning for the deaf and hard of hearing on our TV broadcast. Thank you for your generous contribution.
Donate - $25, $50, $100, more...
AMY GOODMAN: One of the things that wasn't addressed very much yesterday, though there was wall-to-wall coverage of the trial and the verdict that came down yesterday for Skilling and for Lay -- Ken Lay found guilty on every count -- is the connection between President Bush and Enron. Enron founder Ken Lay and his family rank among President Bush's biggest financial backers of his political career. The family donated about $140,000 to Bush's political campaigns in Texas and for the White House.
The President personally nicknamed Ken Lay "Kenny Boy." Overall, Enron employees gave Bush some $600,000 in political donations. According to the Center for Public Integrity, this made Enron Bush's top career donor, a distinction the company maintained until 2004. Shortly after Bush took office in 2001, Vice President Cheney met with Enron officials while he was developing the administration's energy policies. Our guest, Greg Palast, examined the connections between Enron and the Bush administration in his documentary, Bush Family Fortunes.
GREG PALAST: Even before he takes the presidential oath, Bush forms a secret task force, including Enron's Ken Lay to rewrite America's environmental and energy laws.
CRAIG McDONALD: He put the very people who funded him in the room to devise a clean air policy. They wrote the policy. He enacted the policy and the policy was strictly voluntary, did nothing to clean up the air, yet he touted it as a major accomplishment.
PRESIDENT GEORGE W. BUSH: Instead of the government telling utilities where and how to cut pollution, we will give them a firm deadline and let them find the most innovative ways to meet it.
CRAIG McDONALD: These same funders were sick and tired of trying to play by the environmental rules and regulations. George Bush gave them an environmental clean air policy that any corporation would lust after.
JIM HIGHTOWER: How proud we are to be the number one state in the country in air pollution.
CRAIG McDONALD: Ken Lay, got almost total complete energy deregulation out of George Bush.
JIM HIGHTOWER: What did the Bush administration do? It refused to impose price controls to put a cap on those utility prices, meaning a company like Enron could set its own prices to consumers.
CORPORATE EXECUTIVE: Show me the money! Show me the money!
CRAIG McDONALD: He was delivering a favor in a policy that the donors who put him in that office want.
JIM HIGHTOWER: Consumers in California were being stiffed, and Enron was raking in hundreds of millions of dollars during that period in corrupt profits. So that's a pretty good payback.
GREG PALAST: But Enron squandered their California windfall in a series of spectacular frauds which imploded, leaving thousands jobless and pensioners bankrupt. Now, George tried to downplay his links with Enron's Ken Lay and other corrupt bosses.
PRESIDENT GEORGE W. BUSH: By far, the vast majority of CEOs in America are good honorable, honest people. In the corporate world, sometimes things aren't exactly black and white when it comes to accounting procedures, and the SEC's job is to rev -- is to look and is to determine whether or not, whether or not, whether or not the decision by the auditors was the appropriate decision.
JIM HIGHTOWER: Ken Lay, whom George W. fondly called "Kenny Boy," was the major campaign contributor to George W. Bush, and they exchanged Christmas cards with each other. Ken Lay was very personal, very close with the Bush family.
PRESIDENT GEORGE W. BUSH: I do know that Mr. Lay came to the White House in -- early in my administration along with, I think, twenty other business leaders to discuss the state of the economy. It was just kind of a general discussion. I have not met with him personally.
AMY GOODMAN: An excerpt of the BBC's Bush Family Fortunes, produced by our guest and author today, Greg Palast, author of Armed Madhouse. Care to elaborate?
GREG PALAST: Well, yeah. I mean, you heard the traders saying that Ken Lay, being number one donor, was going to become Secretary of State. That's not what Lay wanted. Lay had a bigger wish list.
AMY GOODMAN: Secretary of Energy.
GREG PALAST: Excuse me, Secretary of Energy. He wanted to name the electricity cops, the Federal Energy Regulatory Commission, so Ken Lay secretly gave Dick Cheney a list of three names. Now, you have to understand, Al Capone used to have to buy off the cops. Here's Ken Lay trying to get them appointed. He said, "Here's three good choices for chairman of the commission that's supposed to regulate me." Right? That he already knew that he was being asked for the $9 billion back, right?
Anyway, George Bush gave him a real extraordinary Christmas gift. He appointed all three guys to the Energy Commission. So Lay appoints his own regulators, and he did this before in Texas, when George, when George Bush was Governor of Texas, when George Bush says he didn't know Ken Lay, and I've got a letter in Armed Madhouse showing a note from Ken Lay saying, "Here's the guy I want to be my regulator, the cop that's supposed to be watching me," and sure enough, Governor George Bush appoints Ken Lay's personal cop.
AMY GOODMAN: I want to bring back in Robert Bryce, author of Pipe Dreams: Greed, Ego and the Death of Enron. You are in the state, you're in Texas, where it all began, where the relationship between Ken Lay, Enron and the Bush family began. Can you talk more about this issue that is not very much addressed in the media, though they are covering the story, of course, of the verdict.
ROBERT BRYCE: Well, remember that the Enron and Ken Lay connection to the Bush family precedes George W. Bush. Ken Lay was a donor to the presidential campaign of George the first, George H.W. Bush, when he ran for president in 1980, and Lay was also involved in and had close ties in the Reagan administration when they deregulated the natural gas market. So, you know, this was not by any means any kind of a secret here in Texas. Enron was pushing deregulation in Texas, they were pushing deregulation in California, etc.
If I can just mention one thing in terms of California, you know, I take Mr. Palast's point about all of these companies, you know, gaming the market in California. That's all true, and they all certainly did. Many of them have paid fines, they haven't faced criminal charges, which I think they should, but remember that was largely a product of the fact that the California legislature opened the market, and they did so in a shoddy manner that allowed it to be game. So I'm not excusing any of the activity here, but there's enough blame to go around here, in terms of what happened in California, and some of that was due to simply poorly written laws that occurred in California.
Now, what happened, though, with regard to the Bush administration and Enron? Well, it's clear, remember, it's six years ago, six years and a month, when George W. Bush was at Enron Field at the opening day of Enron Field, watching a Houston Astros game in the box seats owned by Ken Lay. I mean, this is a relationship that's long and deep.
Once Bush gets elected, what happens in early 2001, when the power market in California starts to -- I mean, where the, you know, the price gouging is obvious, prices are skyrocketing, Ken Lay gets a personal meeting with Dick Cheney and briefs him on their goal, which was not to have the Federal Energy Regulatory Commission intervene in the California power market. When you look at the records of those meetings, you see that when Cheney comes out of the meeting, he then has an interview with the Los Angeles Times either the next day or following day, and he repeats virtually the very same talking points that Ken Lay handed to him, which were, "Don't intervene. We believe in the free market. Let's let the free market figure out what the price or proper price of power in California is."
Well, so, in fact, the FERC didn't intervene. They stayed out of the market for another two months. Billions more were -- of costs were imposed on California consumers. But then, what happened finally, the FERC intervened in June of 2001, imposed soft price caps, and the entire power market collapsed. Price sanity returned to the market, because the federal government showed that it was willing to intervene, and that was what that whole market had been waiting for for months was some kind of federal intervention. And that's where I think the corruption has really occurred, clearly was that Lay got access to Cheney and Cheney and the Bush administration led the FERC or instructed the FERC not to intervene, and that cost California dearly.
AMY GOODMAN: We're talking to Robert Bryce, author of Pipe Dreams and Greg Palast, author of Armed Madhouse. Both men have followed Enron and the Bush dynasty for years. Robert Bryce talking to us from Texas, Greg Palast here with us in New York. We're going to go to break, and when we come back, we're going to play a clip of the former British ambassador to Uzbekistan, talking about Enron and the Bushes, and what that has to do with this regime in Uzbekistan, and then a clip of Alex Gibney's film, Smartest Guys in the Room. Yes, it's about Enron.
[break]
AMY GOODMAN: Enron's influence reached as far as Uzbekistan. In January, we interviewed the former British ambassador to Uzbekistan, Craig Murray. He spoke about the relationship between President Bush and the Uzbek regime of President Karimov.
CRAIG MURRAY: It goes back to before George Bush became President. In 1997 or 1998, George Bush, as Governor of Texas, had a meeting with the Uzbek ambassador to the United States, Ambassador Safayev, which was actually organized and set up by Kenneth Lay of Enron. And if you go to my website, you can find a facsimile of Kenneth Lay's letter to George Bush, telling him to meet Ambassador Safayev in order to conclude a billion-dollar gas deal between Uzbekistan and Enron. And that was the start of the Bush relationship with the Karimov regime.
Karimov is one of the most vicious dictators in the world, a man who is responsible for the death of thousands of people. Prisoners are boiled to death in Uzbek jails. And he was a guest in the White House in 2002. It's very easy to find photos of George Bush shaking Karimov's hand.
AMY GOODMAN: Again, that is the former British ambassador to Uzbekistan, in our Democracy Now! studios. And for people who are listening on the radio, you can go to our website at democracynow.org to see the photographs of the leaders of Uzbekistan shaking the hands of President Bush. Greg Palast, your response?
GREG PALAST: You have to understand that Enron is an international conspiracy locked up very tightly with the Bush family. You have to understand that not only was a call made to the dictator of Uzbekistan, but Jeb Bush called up the finance minister of Argentina to fix a deal and said even though Enron was low bidder for the natural gas of Argentina, Jeb Bush called and said, you know, "My father has just been elected president of the free world."
AMY GOODMAN: This is before Jeb Bush was Florida governor?
GREG PALAST: Before he was governor. This is George's brother. And what Jeb was saying is "My father would very much appreciate if you would give Enron the deal." And the finance minister was just floored. He thought that this was being muscled into giving away Argentina's resources to some guy he's never heard of: Ken Lay. This is Jeb Bush. Neil Bush then goes on the payroll of Enron to sell the Saudis water systems for Enron. You have to understand that literally the Bush family has been kind of an armed sales force for Enron, and an empowered sales force, sometimes on the payroll, sometimes just in office and the gimme is, of course, the huge political donations.
And that really hasn't been touched in the U.S. papers, the huge international reach of Enron, including, by the way, Mr. Tony Blair, where I broke a story there about Enron's influence with the Blair government, that huge amount of money was paid into the Labour Party to allow Enron to bust the rules to allow them to build power plants in England. I mean, Tony Blair had a lot to answer for, but that story was covered there.
AMY GOODMAN: I didn't hear these questions asked last night in the news conference with Tony Blair and George Bush, who were having a kind of mini-summit in Washington, D.C.
GREG PALAST: Yes, very mini. Yeah, no, Tony Blair is also completely mobbed up with Enron. I mean, I pretended, I went undercover and was able to virtually buy Tony Blair's Cabinet back in 1998. It was a big scandal. I won the equivalent of Britain's Pulitzer Prize for it. It's in the book. And basically I pretended to be an Enron representative, consultant, and the doors literally opened. I was invited right into 10 Downing Street. All I had do was say "Enron." It was like "abracadabra." But it was all about cutting secret private deals. And they said, "Well, you know, we just had your guys in, and we've already given them xyz. We've given them waivers on the power plants." And I was like --
AMY GOODMAN: Were you wired?
GREG PALAST: I was wired, yes. And unfortunately for Tony Blair, I was wired. And when he called me a liar on the floor of the House of Commons, we said, "Well, let's listen to the audio tape." But, you know, that's not done here in the U.S. I mean, at the same time that we were busting Enron over there, the U.S. press here was acting like Ken Lay, like especially writers like Thomas Friedman of the Times, like he was, you know, Elvis on a pogo stick. He was bringing the wonders of the free market to electricity, this guy who was basically leading -- like I say, you have to understand it's a mob. And one thing I am very discouraged at, reading the coverage, it's all about symbol of an era, as if it's gone, as if under George Bush that era is over. No, that era is beginning. Okay, they got rid of the guy who kicked it off. They had to. He went too far. But the whole gang is still operating. That's one of the big evils.
AMY GOODMAN: I want to turn now to an excerpt of the documentary, Enron: The Smartest Guys in the Room. It's based on the book by the same name by Bethany McLean and Peter Elkind. In this excerpt, Enron founder Ken Lay talks about the state of Enron to a room full of Enron employees. The date was October 22, 2001, a week after the Securities and Exchange Commission sent a letter to Enron asking for information on the company's third quarter losses.
KEN LAY: As you can, of course, see the underlying fundamentals of our businesses are very strong, indeed the strongest they've ever been. But regrettably, that's not what Wall Street is focusing on, and I doubt that's what you're focusing on. This inquiry will take a lot of time on the part of our accountants and lawyers and others, but it will finally put these issues to rest.
NARRATOR: At the very moment Ken Lay was talking to employees, only a few blocks away, Enron's accounting firm, Arthur Andersen, had begun destroying its Enron files. On October 23, Andersen shredded more than one ton of paper.
KEN LAY: Despite the rumors, despite the speculation, the company is doing well, both financially and operationally.
SHERRON WATKINS: He was making all kinds of statements, reassuring employees, and not just employees, reassuring investors we have no accounting irregularities, the company is in the best shape it's ever been in.
KEN LAY: From the standpoint of Enron stock, we're going to bring it back. We're going to bring it back. All right, we're down to questions, and I've got a few up here. "I would like to know if you are on crack. If so, that would explain a lot. If not, you may want to start, because it's going to be a long time before we trust you again."
UNIDENTIFIED MAN 1: It certainly wasn't clear to anyone at Enron, much less anyone outside of Enron. It wasn't really clear what was going on or what was going to happen.
KEN LAY: I know this is a lot -- there's a lot of speculation about Andy's involvement. I and the board are also sure that Andy has operated in the most ethical and appropriate manner possible.
NARRATOR: The next day, Andy Fastow was fired, when the Enron board discovered that he had made more than $45 million from his LJM partnerships.
REP. JIM GREENWOOD: The question, Mr. Fastow, is how could you believe that your actions were in any way consistent with your fiduciary duties to Enron and its shareholders or with common sense notions of corporate ethics and propriety? How do you answer, sir?
ANDREW FASTOW: Mr. Chairman, on the advice of my counsel, I respectfully decline to answer the questions, based on the protection afforded me under the United States Constitution.
SHERRON WATKINS: Andy, in many ways, I think he was set up as the fall guy. All of the Enron executives were saying, "There's your man, Andy Fastow. He's the crook. You know, he's the one that stole from Enron, stole from LJM> He's the one that cooked the books. Go after him."
UNIDENTIFIED MAN: I've thought about this and thought about this, and it couldn't have just been a few executives at Enron that made this happen. If you think of the banks involved, Chase, Morgan, Citibank, the billions in loans, Arthur Andersen. What about Vinson & Elkins, the lawyers that represented us? There had to have been complicity across the board, because it was all too easy.
AMY GOODMAN: Enron: The Smartest Guys in the Room, an excerpt. It was produced and directed by Alex Gibney. Our guests are Robert Bryce, Pipe Dreams, and Greg Palast, Armed Madhouse. Greg, this is the point you were making about it being larger than Enron.
GREG PALAST: Yeah. I mean, basically the co-conspirators, the rest of the mob, was breaking out champagne yesterday, because they said, "We're off the hook." This should have been the beginning of new indictments, and like I say, the only new indictment are the guys that went after Enron, the law firm that sued Enron for its shenanigans. Milberg Weiss was put up. It was clearly political prosecution to say "We're going to go after the guys who went after Enron," and yet you heard the list. You had the law firm Vinson & Elkins, you had Arthur Andersen, you had a whole crew of characters who got off scot-free here.
And what's even worse is that the game continues. See, the last Ken Lay -- and this is important to understand -- was a guy named Sam Insull. In 1930, all those companies called Edison were actually started by Sam, who was the Ken Lay of his time, watered the stock, played games with the books, overcharged customers. F.D.R. came into office, had the guy busted, but even more, he says, "I'm not just going after the criminal. I'm going after the crime." And F.D.R. changed the law to say we're going to prohibit price gouging by these power pirates. We are going to prohibit them from flickering the light switches. They keep those lights on. No more freezing Grandma Millie, okay? And third -- this is the big one -- the law under Franklin Roosevelt said you cannot make political donations if you're a big power company.
Now, Ken Lay slithered around that to give the big bucks to the Bush family. I mean, the law says they can't do that, you have to understand. He was the number one giver, when the law says you can't give. And in 2005, Bush made it official by repealing the F.D.R. Public Utility Holding Company Act, which barred these contributions by power companies to politicians. In other words, basically they just opened up the game, they threw Lay and Skilling to the dogs, to the crowd, and the game continues on.
AMY GOODMAN: Robert Bryce, you talk extensively about the similarities between the Bush administration and Enron.
ROBERT BRYCE: Sure. Let me make one point I think that we've missed here. It's not just the Bush administration, as well. I mean, Congress had a hand in allowing Enron to do what it did. Let's look at the case of Phil Graham. Phil Graham was the one who carried legislation that allowed Enron to do a lot of the things it did and avoid federal oversight at the same time that his wife, Wendy, was on Enron's board.
AMY GOODMAN: Phil Graham, the former Texas senator.
ROBERT BRYCE: Former senator from Texas. So Enron had tremendous power in Congress, as well, that allowed it to operate with a free hand in the energy trading business and to operate really as an unregulated commodities broker, an unregulated commodities exchange.
AMY GOODMAN: Just one second, because I spoke over you. I spoke over you. The former Texas senator Phil Graham's wife, Wendy, say again her role.
ROBERT BRYCE: She was on the board at Enron at the same time that Graham was in the Senate sponsoring legislation that benefited Enron. Not only did Graham not recuse himself, he sponsored legislation that effectively allowed Enron to operate as an unregulated commodities exchange. So, I mean, there's plenty of -- Enron's money corrupted a lot of elements of government, and it wasn't just the Bush administration. I'm not saying that to excuse the Bush administration, because, I mean, when you look at Enron and you look at the Bush administration, you see the similarities. Both operated with this clear idea that they were going to change the world, that the world was going to follow their new business model and that that was going to change the world forever.
What else? Well, they launched brutal attacks on anybody who doubted any of their programs. They had huge surges in debt that they covered up with creative accounting. We see that now with the Bush administration, creating some of the largest deficits in American history of any presidency in American history, and also just this idea that they were on a religious mission. This was -- their business model was going to change the world. No one could doubt them. Anyone who did was immediately cast aside. And in a word, it's the same commodity, the same trait that brought down Enron is the defining trait of the Bush administration, and that's hubris. It's the Greeks' fatal flaw. And I think that that clearly came home to roost with Lay and Skilling, and I think eventually it's going to come home to roost with the Bush administration.
AMY GOODMAN: Greg Palast.
GREG PALAST: Well, what you have here is economic political gangsterism, which has now seized control of the government. You can't look at it any other way. We have a system in which basically, instead of -- that basically, just like the mob, is able the rewrite the laws, pick the judges. They have decriminalized what we call deregulation, Ken lay's great gift to America, deregulation of industry. And it's not just electricity, okay, it's deregulation of industry. His great gift is really decriminalization of price gouging, of monopoly abuse, of economic abuse. These guys still have California by the light bulbs, and as deregulation disease is spreading across the nation, still 24 states have deregulated their power markets. The march continues on.
And you have to understand the other problems that have occurred here. It used to be that these guys had to keep the lights on and keep track of the money that they took from you to keep your lights on. Well, that game is over now. We had a blackout, if you remember, a couple years ago, and that was because these companies had literally sucked the cash out of these firms and fired all their workers to keep the money that you pay to keep your lights on. And Bush's response and Dick Cheney's response and Congress's response was further deregulation; that is, further decriminalization of sucking the money and lifeblood out of these power companies. So, this is just -- you have to understand, is that basically what we've done is we've decriminalized the rip-off of the consumer.
AMY GOODMAN: And finally, in the last few seconds we have, Robert Bryce, author of Pipe Dreams, the workers, what do they gain by all of this?
ROBERT BRYCE: Well, the workers at Enron gain nothing. I mean, you know, they gained a little bit of satisfaction, but I know a lot of these people who are former Enron employees, some of them I know still haven't been able to find work after losing not only their jobs, their life savings, and in many cases their reputations. Just having worked at Enron became a blot on their resume. So I think in Houston and here in Texas, I think there's a lot of satisfaction to see Lay and Skilling convicted. But if I can just add one other thing, this game isn't over yet. There's certain to be an appeal, and there's a possibility of an overturn here, because of the judge's jury instructions, which were fairly open-ended and were similar to the instructions given in the Arthur Andersen trial, which was then overturned at the Supreme Court, so while I'm pleased --
AMY GOODMAN: We're going to have to leave it there, Robert Bryce. We're going to have to leave it there. Robert Bryce, author of Pipe Dreams, Greg Palast, author of Armed Madhouse. Skilling and Lay will be sentenced on September 11th. "
=====SNIP================
Now, there are probably those who still believe Lay did nothing wrong, and
that Bush is a fine president. To them, I would remind them not to forget
to send in their dues to the Flat Earth Society this year as well.
~CodeWarriorz Thoughts
Archives
Monday, May 03, 2004 Tuesday, May 04, 2004 Sunday, May 09, 2004 Tuesday, May 11, 2004 Wednesday, May 12, 2004 Friday, May 14, 2004 Saturday, May 15, 2004 Sunday, May 16, 2004 Monday, May 17, 2004 Tuesday, May 18, 2004 Wednesday, May 19, 2004 Thursday, May 20, 2004 Friday, May 21, 2004 Monday, May 24, 2004 Tuesday, May 25, 2004 Wednesday, May 26, 2004 Thursday, May 27, 2004 Friday, May 28, 2004 Saturday, May 29, 2004 Sunday, May 30, 2004 Tuesday, June 01, 2004 Wednesday, June 02, 2004 Thursday, June 03, 2004 Friday, June 04, 2004 Saturday, June 05, 2004 Sunday, June 06, 2004 Monday, June 07, 2004 Tuesday, June 08, 2004 Wednesday, June 09, 2004 Thursday, June 10, 2004 Friday, June 11, 2004 Sunday, June 13, 2004 Monday, June 14, 2004 Wednesday, June 16, 2004 Thursday, June 17, 2004 Friday, June 18, 2004 Sunday, June 20, 2004 Monday, June 21, 2004 Tuesday, June 22, 2004 Wednesday, June 23, 2004 Thursday, June 24, 2004 Friday, June 25, 2004 Saturday, June 26, 2004 Sunday, June 27, 2004 Tuesday, June 29, 2004 Wednesday, June 30, 2004 Thursday, July 01, 2004 Friday, July 02, 2004 Saturday, July 03, 2004 Sunday, July 04, 2004 Monday, July 05, 2004 Tuesday, July 06, 2004 Wednesday, July 07, 2004 Thursday, July 08, 2004 Friday, July 09, 2004 Saturday, July 10, 2004 Sunday, July 11, 2004 Monday, July 12, 2004 Tuesday, July 13, 2004 Wednesday, July 14, 2004 Thursday, July 15, 2004 Friday, July 16, 2004 Saturday, July 17, 2004 Sunday, July 18, 2004 Monday, July 19, 2004 Tuesday, July 20, 2004 Wednesday, July 21, 2004 Friday, July 23, 2004 Friday, July 30, 2004 Monday, August 02, 2004 Tuesday, August 03, 2004 Wednesday, August 04, 2004 Thursday, August 05, 2004 Friday, August 06, 2004 Saturday, August 07, 2004 Sunday, August 08, 2004 Tuesday, August 10, 2004 Wednesday, August 11, 2004 Thursday, August 12, 2004 Friday, August 13, 2004 Saturday, August 14, 2004 Sunday, August 15, 2004 Monday, August 16, 2004 Tuesday, August 17, 2004 Friday, August 20, 2004 Saturday, August 21, 2004 Tuesday, August 24, 2004 Wednesday, August 25, 2004 Thursday, August 26, 2004 Friday, August 27, 2004 Sunday, August 29, 2004 Monday, August 30, 2004 Wednesday, September 01, 2004 Thursday, September 02, 2004 Friday, September 03, 2004 Saturday, September 04, 2004 Sunday, September 05, 2004 Monday, September 06, 2004 Tuesday, September 07, 2004 Wednesday, September 08, 2004 Thursday, September 09, 2004 Friday, September 10, 2004 Saturday, September 11, 2004 Sunday, September 12, 2004 Monday, September 13, 2004 Tuesday, September 14, 2004 Wednesday, September 15, 2004 Friday, September 17, 2004 Saturday, September 18, 2004 Sunday, September 19, 2004 Tuesday, September 21, 2004 Wednesday, September 22, 2004 Thursday, September 23, 2004 Friday, September 24, 2004 Saturday, September 25, 2004 Monday, September 27, 2004 Tuesday, September 28, 2004 Wednesday, September 29, 2004 Thursday, September 30, 2004 Friday, October 01, 2004 Saturday, October 02, 2004 Sunday, October 03, 2004 Monday, October 04, 2004 Tuesday, October 05, 2004 Wednesday, October 06, 2004 Thursday, October 07, 2004 Friday, October 08, 2004 Saturday, October 09, 2004 Sunday, October 10, 2004 Tuesday, October 12, 2004 Wednesday, October 13, 2004 Thursday, October 14, 2004 Friday, October 15, 2004 Saturday, October 16, 2004 Sunday, October 17, 2004 Monday, October 18, 2004 Tuesday, October 19, 2004 Wednesday, October 20, 2004 Thursday, October 21, 2004 Friday, October 22, 2004 Saturday, October 23, 2004 Sunday, October 24, 2004 Monday, October 25, 2004 Tuesday, October 26, 2004 Wednesday, October 27, 2004 Thursday, October 28, 2004 Friday, October 29, 2004 Saturday, October 30, 2004 Sunday, October 31, 2004 Monday, November 01, 2004 Tuesday, November 02, 2004 Wednesday, November 03, 2004 Thursday, November 04, 2004 Friday, November 05, 2004 Saturday, November 06, 2004 Sunday, November 07, 2004 Monday, November 08, 2004 Tuesday, November 09, 2004 Wednesday, November 10, 2004 Thursday, November 11, 2004 Friday, November 12, 2004 Saturday, November 13, 2004 Sunday, November 14, 2004 Monday, November 15, 2004 Tuesday, November 16, 2004 Wednesday, November 17, 2004 Thursday, November 18, 2004 Friday, November 19, 2004 Saturday, November 20, 2004 Sunday, November 21, 2004 Monday, November 22, 2004 Thursday, November 25, 2004 Friday, November 26, 2004 Saturday, November 27, 2004 Sunday, November 28, 2004 Tuesday, November 30, 2004 Wednesday, December 01, 2004 Thursday, December 02, 2004 Friday, December 03, 2004 Saturday, December 04, 2004 Tuesday, December 07, 2004 Wednesday, December 08, 2004 Thursday, December 09, 2004 Friday, December 10, 2004 Saturday, December 11, 2004 Sunday, December 12, 2004 Monday, December 13, 2004 Tuesday, December 14, 2004 Wednesday, December 15, 2004 Thursday, December 16, 2004 Friday, December 17, 2004 Sunday, December 19, 2004 Monday, December 20, 2004 Friday, December 24, 2004 Saturday, December 25, 2004 Sunday, December 26, 2004 Wednesday, December 29, 2004 Thursday, December 30, 2004 Friday, December 31, 2004 Monday, January 03, 2005 Wednesday, January 05, 2005 Thursday, January 06, 2005 Saturday, January 08, 2005 Sunday, January 09, 2005 Tuesday, January 11, 2005 Wednesday, January 12, 2005 Thursday, January 13, 2005 Saturday, January 15, 2005 Wednesday, January 19, 2005 Friday, January 21, 2005 Saturday, January 22, 2005 Sunday, January 23, 2005 Monday, January 24, 2005 Wednesday, January 26, 2005 Thursday, January 27, 2005 Friday, January 28, 2005 Saturday, January 29, 2005 Monday, January 31, 2005 Thursday, February 03, 2005 Friday, February 04, 2005 Saturday, February 05, 2005 Sunday, February 06, 2005 Monday, February 07, 2005 Tuesday, February 08, 2005 Wednesday, February 09, 2005 Thursday, February 10, 2005 Friday, February 11, 2005 Saturday, February 12, 2005 Sunday, February 13, 2005 Tuesday, February 15, 2005 Thursday, February 17, 2005 Saturday, February 19, 2005 Sunday, February 20, 2005 Wednesday, February 23, 2005 Saturday, February 26, 2005 Sunday, February 27, 2005 Monday, February 28, 2005 Wednesday, March 02, 2005 Thursday, March 03, 2005 Sunday, March 06, 2005 Tuesday, March 08, 2005 Wednesday, March 09, 2005 Thursday, March 10, 2005 Friday, March 11, 2005 Saturday, March 12, 2005 Sunday, March 13, 2005 Monday, March 14, 2005 Tuesday, March 15, 2005 Wednesday, March 16, 2005 Thursday, March 17, 2005 Friday, March 18, 2005 Saturday, March 19, 2005 Thursday, March 24, 2005 Friday, March 25, 2005 Saturday, March 26, 2005 Sunday, March 27, 2005 Wednesday, March 30, 2005 Thursday, March 31, 2005 Friday, April 01, 2005 Saturday, April 02, 2005 Sunday, April 03, 2005 Wednesday, April 06, 2005 Thursday, April 07, 2005 Saturday, April 09, 2005 Sunday, April 10, 2005 Monday, April 11, 2005 Thursday, April 14, 2005 Saturday, April 16, 2005 Sunday, April 17, 2005 Monday, April 18, 2005 Wednesday, April 20, 2005 Thursday, April 21, 2005 Friday, April 22, 2005 Saturday, April 23, 2005 Sunday, April 24, 2005 Tuesday, April 26, 2005 Friday, April 29, 2005 Saturday, April 30, 2005 Sunday, May 01, 2005 Monday, May 02, 2005 Tuesday, May 03, 2005 Wednesday, May 04, 2005 Thursday, May 05, 2005 Friday, May 06, 2005 Sunday, May 08, 2005 Wednesday, May 11, 2005 Thursday, May 12, 2005 Friday, May 13, 2005 Sunday, May 15, 2005 Monday, May 16, 2005 Wednesday, May 18, 2005 Thursday, May 19, 2005 Friday, May 20, 2005 Saturday, May 21, 2005 Sunday, May 22, 2005 Monday, May 23, 2005 Tuesday, May 24, 2005 Wednesday, May 25, 2005 Thursday, May 26, 2005 Friday, May 27, 2005 Saturday, May 28, 2005 Sunday, May 29, 2005 Monday, May 30, 2005 Tuesday, May 31, 2005 Wednesday, June 01, 2005 Thursday, June 02, 2005 Friday, June 03, 2005 Saturday, June 04, 2005 Sunday, June 05, 2005 Monday, June 06, 2005 Tuesday, June 07, 2005 Wednesday, June 08, 2005 Thursday, June 09, 2005 Friday, June 10, 2005 Sunday, June 12, 2005 Tuesday, June 14, 2005 Thursday, June 16, 2005 Friday, June 17, 2005 Saturday, June 18, 2005 Sunday, June 19, 2005 Monday, June 20, 2005 Tuesday, June 21, 2005 Thursday, June 23, 2005 Saturday, June 25, 2005 Sunday, June 26, 2005 Tuesday, June 28, 2005 Wednesday, June 29, 2005 Thursday, June 30, 2005 Friday, July 01, 2005 Saturday, July 02, 2005 Monday, July 04, 2005 Wednesday, July 06, 2005 Thursday, July 07, 2005 Saturday, July 09, 2005 Sunday, July 10, 2005 Friday, July 15, 2005 Sunday, July 17, 2005 Tuesday, July 19, 2005 Wednesday, July 20, 2005 Thursday, July 21, 2005 Saturday, July 23, 2005 Sunday, July 24, 2005 Tuesday, August 02, 2005 Thursday, August 04, 2005 Friday, August 05, 2005 Saturday, August 13, 2005 Wednesday, August 24, 2005 Friday, August 26, 2005 Saturday, August 27, 2005 Saturday, September 03, 2005 Wednesday, September 07, 2005 Thursday, September 08, 2005 Saturday, September 24, 2005 Wednesday, September 28, 2005 Wednesday, October 19, 2005 Thursday, October 20, 2005 Friday, October 21, 2005 Sunday, October 23, 2005 Wednesday, November 02, 2005 Monday, November 21, 2005 Wednesday, November 23, 2005 Friday, December 02, 2005 Saturday, December 10, 2005 Saturday, December 17, 2005 Sunday, December 18, 2005 Monday, December 19, 2005 Wednesday, December 21, 2005 Wednesday, January 04, 2006 Friday, January 06, 2006 Monday, January 09, 2006 Monday, January 16, 2006 Tuesday, January 17, 2006 Friday, January 20, 2006 Sunday, January 22, 2006 Saturday, January 28, 2006 Tuesday, January 31, 2006 Wednesday, February 01, 2006 Thursday, February 02, 2006 Wednesday, February 08, 2006 Thursday, February 09, 2006 Friday, February 10, 2006 Saturday, February 11, 2006 Sunday, February 12, 2006 Monday, February 13, 2006 Tuesday, February 14, 2006 Wednesday, February 15, 2006 Thursday, February 16, 2006 Saturday, February 18, 2006 Monday, February 20, 2006 Wednesday, February 22, 2006 Thursday, February 23, 2006 Sunday, March 05, 2006 Tuesday, March 07, 2006 Friday, March 24, 2006 Saturday, March 25, 2006 Wednesday, April 05, 2006 Thursday, April 06, 2006 Friday, April 07, 2006 Saturday, April 08, 2006 Tuesday, April 11, 2006 Monday, April 17, 2006 Tuesday, April 25, 2006 Thursday, April 27, 2006 Tuesday, May 09, 2006 Friday, May 12, 2006 Saturday, May 13, 2006 Sunday, May 14, 2006 Monday, May 15, 2006 Tuesday, May 16, 2006 Thursday, May 18, 2006 Friday, May 26, 2006 Sunday, May 28, 2006 Monday, May 29, 2006 Wednesday, May 31, 2006 Thursday, June 01, 2006 Sunday, June 04, 2006 Monday, June 05, 2006 Friday, June 09, 2006 Saturday, June 10, 2006 Sunday, June 11, 2006 Friday, June 16, 2006 Monday, June 19, 2006 Friday, June 23, 2006 Sunday, June 25, 2006 Tuesday, June 27, 2006 Wednesday, June 28, 2006 Friday, June 30, 2006 Sunday, July 09, 2006 Thursday, July 13, 2006 Friday, July 14, 2006 Saturday, July 15, 2006 Monday, July 17, 2006 Tuesday, July 18, 2006 Wednesday, July 19, 2006 Tuesday, July 25, 2006 Wednesday, July 26, 2006 Friday, July 28, 2006 Sunday, July 30, 2006 Monday, July 31, 2006 Thursday, August 03, 2006 Friday, August 04, 2006 Sunday, August 06, 2006 Monday, August 07, 2006 Wednesday, August 09, 2006 Thursday, August 10, 2006 Sunday, August 13, 2006 Tuesday, August 15, 2006 Thursday, August 17, 2006 Friday, August 18, 2006 Wednesday, September 06, 2006 Friday, September 08, 2006 Monday, September 11, 2006 Wednesday, September 13, 2006 Thursday, September 14, 2006 Friday, September 22, 2006 Saturday, September 23, 2006 Sunday, October 01, 2006 Tuesday, October 03, 2006 Monday, October 30, 2006 Monday, November 06, 2006 Tuesday, November 07, 2006 Sunday, November 12, 2006 Tuesday, November 21, 2006 Wednesday, November 22, 2006 Thursday, November 23, 2006 Friday, December 01, 2006 Monday, December 04, 2006 Tuesday, December 05, 2006 Thursday, December 14, 2006 Wednesday, December 20, 2006 Thursday, December 21, 2006 Friday, December 29, 2006 Wednesday, January 10, 2007 Thursday, January 11, 2007 Saturday, January 13, 2007 Monday, January 15, 2007 Wednesday, January 17, 2007 Saturday, January 20, 2007 Tuesday, January 23, 2007 Tuesday, February 20, 2007 Saturday, February 24, 2007 Sunday, February 25, 2007 Friday, March 23, 2007 Wednesday, April 04, 2007 Tuesday, April 10, 2007 Thursday, April 12, 2007 Friday, April 13, 2007 Thursday, April 19, 2007 Friday, April 20, 2007 Tuesday, April 24, 2007 Tuesday, May 08, 2007 Thursday, May 10, 2007 Friday, May 11, 2007 Monday, May 14, 2007 Tuesday, May 15, 2007 Sunday, May 20, 2007 Monday, May 21, 2007 Tuesday, May 22, 2007 Wednesday, May 23, 2007 Thursday, May 24, 2007 Sunday, May 27, 2007 Wednesday, May 30, 2007 Thursday, May 31, 2007 Friday, June 01, 2007 Monday, June 04, 2007 Wednesday, June 06, 2007 Saturday, June 09, 2007 Sunday, June 10, 2007 Monday, June 11, 2007 Friday, June 15, 2007 Tuesday, June 19, 2007 Tuesday, June 26, 2007 Wednesday, June 27, 2007 Thursday, June 28, 2007 Saturday, June 30, 2007 Monday, July 02, 2007 Tuesday, July 03, 2007 Friday, July 06, 2007 Tuesday, July 10, 2007 Friday, July 13, 2007 Tuesday, July 24, 2007 Saturday, July 28, 2007 Sunday, July 29, 2007 Monday, August 13, 2007 Sunday, August 19, 2007 Saturday, August 25, 2007 Monday, August 27, 2007 Wednesday, August 29, 2007 Friday, August 31, 2007 Friday, September 07, 2007 Wednesday, September 12, 2007 Wednesday, September 19, 2007 Friday, September 21, 2007 Friday, September 28, 2007 Tuesday, October 02, 2007 Thursday, October 11, 2007 Saturday, October 27, 2007 Thursday, November 01, 2007 Saturday, November 03, 2007 Monday, November 05, 2007 Wednesday, November 28, 2007 Tuesday, December 04, 2007 Tuesday, December 11, 2007 Friday, December 14, 2007 Friday, December 21, 2007 Tuesday, December 25, 2007 Saturday, December 29, 2007 Monday, January 07, 2008 Thursday, January 10, 2008 Saturday, January 12, 2008 Sunday, January 13, 2008 Tuesday, January 15, 2008 Friday, January 18, 2008 Saturday, January 19, 2008 Friday, January 25, 2008 Sunday, January 27, 2008 Monday, January 28, 2008 Tuesday, January 29, 2008 Sunday, February 03, 2008 Wednesday, February 06, 2008 Friday, February 08, 2008 Sunday, February 10, 2008 Monday, February 11, 2008 Tuesday, February 12, 2008 Monday, February 25, 2008 Tuesday, February 26, 2008 Monday, March 03, 2008 Tuesday, March 04, 2008 Saturday, March 22, 2008 Saturday, April 19, 2008 Wednesday, April 23, 2008 Saturday, April 26, 2008 Wednesday, April 30, 2008 Monday, May 05, 2008 Tuesday, May 13, 2008 Wednesday, May 14, 2008 Saturday, May 17, 2008 Tuesday, May 20, 2008 Saturday, May 24, 2008 Sunday, May 25, 2008 Thursday, June 12, 2008 Tuesday, June 17, 2008 Saturday, July 05, 2008 Tuesday, July 08, 2008 Monday, August 04, 2008 Thursday, August 28, 2008 Thursday, September 11, 2008 Saturday, September 20, 2008 Monday, September 22, 2008 Tuesday, September 23, 2008 Wednesday, September 24, 2008 Friday, September 26, 2008 Monday, September 29, 2008 Saturday, October 04, 2008 Wednesday, October 08, 2008 Thursday, October 09, 2008 Sunday, October 12, 2008 Wednesday, October 15, 2008 Wednesday, October 22, 2008 Thursday, October 23, 2008 Friday, October 24, 2008 Tuesday, October 28, 2008 Wednesday, October 29, 2008 Monday, November 03, 2008 Tuesday, November 04, 2008 Thursday, November 06, 2008 Saturday, November 08, 2008 Monday, November 10, 2008 Wednesday, November 19, 2008 Thursday, December 18, 2008 Monday, December 22, 2008 Sunday, January 11, 2009 Thursday, January 22, 2009 Monday, January 26, 2009 Thursday, February 19, 2009 Tuesday, February 24, 2009 Friday, February 27, 2009 Monday, March 02, 2009 Thursday, March 05, 2009 Wednesday, March 11, 2009 Thursday, March 12, 2009 Friday, March 13, 2009 Thursday, March 19, 2009 Monday, March 23, 2009 Friday, March 27, 2009 Saturday, March 28, 2009 Sunday, March 29, 2009 Thursday, April 02, 2009 Tuesday, April 07, 2009 Tuesday, April 14, 2009 Tuesday, April 21, 2009 Thursday, April 23, 2009 Saturday, April 25, 2009 Sunday, May 03, 2009 Wednesday, May 06, 2009 Tuesday, May 12, 2009 Wednesday, May 13, 2009 Thursday, May 14, 2009 Sunday, May 17, 2009 Tuesday, May 26, 2009 Wednesday, June 03, 2009 Thursday, June 04, 2009 Tuesday, June 09, 2009 Friday, June 12, 2009 Saturday, June 13, 2009 Sunday, June 14, 2009 Monday, June 22, 2009 Thursday, June 25, 2009 Saturday, July 11, 2009 Tuesday, July 14, 2009 Friday, July 24, 2009 Tuesday, August 18, 2009 Wednesday, August 19, 2009 Friday, August 21, 2009 Monday, August 24, 2009 Thursday, September 03, 2009 Wednesday, September 09, 2009 Thursday, September 10, 2009 Sunday, September 13, 2009 Monday, September 14, 2009 Tuesday, September 15, 2009 Wednesday, September 23, 2009 Friday, September 25, 2009 Sunday, September 27, 2009 Tuesday, September 29, 2009 Monday, November 02, 2009 Tuesday, November 10, 2009 Thursday, November 12, 2009 Tuesday, November 24, 2009 Thursday, February 25, 2010 Thursday, March 04, 2010 Wednesday, March 17, 2010 Tuesday, March 23, 2010 Friday, April 09, 2010 Friday, April 16, 2010 Wednesday, April 21, 2010 Thursday, April 22, 2010 Friday, April 23, 2010 Thursday, April 29, 2010 Sunday, May 02, 2010 Friday, May 07, 2010 Sunday, May 09, 2010 Monday, May 10, 2010 Tuesday, May 11, 2010 Tuesday, June 15, 2010