Copyright Notice
- All original comments are © Copyright 2004 by CodeWarrior. All rights are reserved. All quoted material unless in public domain, are the copyrighted works of the respective copyright holders, and all referenced trademarks are respectively owned by the relevant trademark holder. No attempt nor intention is made by this author to dilute any trademark or infringe any copyrighted material. All materials used on this page not copyrighted by CodeWarrior, are held to be used for non-commercial , personal, fair use purposes. All declaratoy statements not manifestly,contextually or perceptually, intended to be sarcastic, ironic, or parody in nature, are asserted to be true and correct by the author of this blog, as far as could be determined given the information available to the author at the time the post was written. Unauthorized reproduction of material on this page is prohibited, unless such limited reproduction falls under fair use, and such use is authorized if proper attribution of the source of the material, and author is credited in all instances of its usage.
SEARCH THIS SITE USING KEYWORDS
Powered by:

CodeWarriorZ BlueZ
CodeWarriorz Thoughts
Day to day musings of free speech activist CodeWarrior.
CHECK OUT THE WEBSITE OF MY PAL SHMOO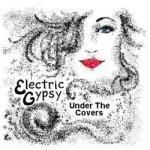 Sunday, August 13, 2006
"Sounds like consumers (and random people in toxic waste suits) aren't the only ones getting tired of the RIAA's antics. Consumer Electronics Association chief Gary Shapiro had some harsh words for the music industry the other day. He's particularly miffed at the RIAA's wild and fairly unrealistic expectations for an audio broadcast flag. Not only did they start pushing for the spec rather late in the digital radio game, potentially making current investments by broadcasters worthless, but they're not offering any help on the actual spec itself. "In short," says Gary, "the RIAA wants to stop consumers from doing what they've been doing since a tape recorder was first used to capture a song played over the air for private use." Shapiro says the CEA is plenty willing to play the DRM game, and limit "the mass indiscriminate redistribution of music over the Internet," but he says "The game of crying wolf [over piracy] is not only tiresome; it's harmful to consumers and innovation." We couldn't have put it better ourselves."

"RIAA Will Allow Dead Defendant's Children 60 Days To Grieve...
Before deposing them. Who said the RIAA doesn't have a heart?

Posted 2006-08-12 21:14:21 by Revcb
Written by Revcb


According to the blog Recording Industry vs The People, the RIAA, gracious as ever, will allow the children of the deceased Michigan resident Larry Scantlebury a 60 day grieving period before they proceed to depose them in the case of Warner Brothers v. Scantlebury. Mr Scantlebury passed away on June 20th, 2006. You can read the motion for the 60 day stay here (PDF). Recording Industry vs The People credits Michigan lawyer John Hermann for pointing them to the story. Hermann represents several victims of the EMI, Sony BMG, Warner and Universal sue 'em all marketing campaign.
In an earlier article written by Mr. Hermann, he points out: "The RIAA's strategy appears flawed in that they once they've identify a person sharing and/or downloading a suspect file, they're only able to determine the IP address and username associated with the peer system registry. This alone isn't enough for them to be able to distinguish if the account holder, or someone else, was using his/her account and was responsible for the activity. Although these facts are easily discernable by the RIAA, they simply don't care about the underling truth of the matter. Once they identify the activity as being linked to an internet account, they typically argue (without any legal authority) that the account holder is responsible for all activity on the account."
Although written in October of 2005, Mr. Hermann's comments jibes nicely with a recent article at Techdirt in which Mike writes "If you want to win a lawsuit from the RIAA, you're best off opening up your WiFi network to neighbors. It seems like this strategy might actually be working. Earlier this month the inability to prove who actually did the file sharing caused the RIAA to drop a case in Oklahoma and now it looks like the same defense has worked in a California case as well. In both cases, though, as soon as the RIAA realized the person was using this defense, they dropped the case, rather than lose it and set a precedent showing they really don't have the unequivocal evidence they claim they do. The RIAA certainly has the legal right to go after people, even if it simply ends up pissing off their best fans and driving people to spend their money on other forms of entertainment -- but, if they want to do so, they should at least have legitimate evidence. It's good to see that some are finally pointing out how flimsy the evidence really is."

"By Michael Santo
Contributing Writer, RealTechNews

It's astounding. Former Enron chairman Ken Lay dies, and it's quite possible that a) his conviction will be vacated, b) his heirs will be able to keep his ill-gotten wealth. While Lay's heirs may stand to profit, the RIAA doesn't feel quite so generous with the heirs of Larry Scantlebury.

In the case of Warner Bros vs. Scantlebury, Larry Scantlebury passed away before the case was resolved. The RIAA doesn't believe it's appropriate to depose his family at this time, so they have asked for a stay of 60 days. How generous of them."

"13 August 2006 17:49 by Lethal_B

To date, the Recording Industry Association of America (RIAA) has dealt lawsuits to around 19,000 American citizens who they believed were guilty of illegally trading copyrighted music files over the internet. Many of these lawsuits have raised eyebrows, such as the lawsuit against a family with no computer or internet access, and of course, the suit aimed at the deceased grandmother, Gertrude Walton.

Larry Scantlebury was another at the center of an RIAA lawsuit, however he died in June - with the suit remaining unresolved. Not to be deterred by the death of the defendant, the Plaintiffs (Warner Bros. Records Inc., Sony BMG Music Entertainment, UMG Recordings, Inc., BMG Music, Arista Records LLC, Capitol Records, Inc., and Atlantic Recording Corporation) have made a motion to stay the case for 60 days in order to allow the family time to "grieve", after which time they want RIAA lawyers to start taking depositions of the late Mr. Scantlebury's children:


In support thereof, Plaintiffs state the following:

1. Plaintiffs have recently learned that Defendant, Larry Scantlebury, passed away on June 20, 2006. Please see the attached Death Certificate.

2. Prior to Mr. Scantlebury's passing, Plaintiffs believed that there was potential to resolve the case. While at the time of Mr. Scantlebury's death, he had not responded to Plaintiffs' discovery (he had asked for and received extensions), he had indicated that others, in addition to Mr. Scantlebury, were involved in the infringement of Plaintiffs' copyrights.

3. Plaintiffs do not believe it appropriate to discuss a resolution of the case with the family so close to Mr. Scantlebury's passing. Plaintiffs therefore request a stay of 60 days to allow the family additional time to grieve.

4. In the event the parties do not reach a resolution with Mr. Scantlebury's estate or the other family members involved, Plaintiffs anticipate amending the complaint following depositions of members of Mr. Scantlebury's family.

WHEREFORE, Plaintiffs respectfully request this court stay the case for 60 days and extend all deadlines 60 days."

"By Mike Copeland

Tribune-Herald business editor

Peace mom Cindy Sheehan plunked down $52,500 for five acres in Crawford, causing some real estate agents and appraisers to gasp at her spendthrift ways.

But those who suggest Sheehan overspent just to be near her nemesis, President Bush, may want to check the tax rolls over at the McLennan County Appraisal District.

She did pay more for her land than the appraised value, but she didn't make a mockery of it.

Tom Walker at the appraisal district said her tract of slightly more than five acres is appraised at $42,107, or about $8,106 an acre.

Walker admits he did a double-take when he read what Sheehan paid, but when he researched the land's value at the McLennan County Appraisal District he realized the price was not far off the mark.

"It's kind of pretty out there," he said of the site, which is partially covered with trees. It's near State Highway 317, about a half-mile north of the lone traffic light in Crawford, and it is just the right size to serve as a home site.

Also, an upscale housing subdivision called 317 River Oaks has taken shape near the land Sheehan acquired.

Even so, some real estate experts say they're not accustomed to seeing land selling for $10,500 an acre in Crawford.

When he heard that price, Bert Smith with Re-Max Greater Waco Realty said he wondered "why someone would pay so much." He's familiar with the Crawford area, even owns land there, and says five-acre tracts typically sell for $5,000 to $6,000 an acre.

To bring more, he said, it would need "something real special, like huge live oak trees or a creek running through it."

About a third of the Sheehan property is dotted with trees, and the summer heat has reduced a nearby creek to a rumor. But it well serves the needs of Camp Casey, a peace camp Sheehan named for her son, Casey Sheehan, a 24-year-old Fort Hood soldier killed in Iraq in 2004.

Sheehan bought the land through a third party, Gerald T. Fonseca, a New Orleans native who said he was displaced by Hurricane Katrina last year. He was in Crawford with other war protesters when Katrina destroyed his home Aug. 29.

Fonseca, reached by phone, had a slightly different take on the Sheehan acquisition. He said that the seller actually came down a few thousand dollars during the course of negotiations and that Sheehan is satisfied with the price she paid.

He described the property as "beautiful," with oak and pecan trees, berry bushes, native cactuses and cedar saplings.

It lies within a 100-year flood plain, he said, because the Middle Bosque River is not far away. But it has higher ground on one side that would be great for a cabin.

President Bush owns a 1,600-acre ranch several miles west of Sheehan's. Often referring to his property as "our little slice of heaven," Bush vacations there with his wife and hosts world leaders. Today he is scheduled to wrap up his 10-day August vacation — one of the shortest summer vacations he's taken during his presidency — and return to Washington, D.C.

Since Bush purchased his ranch property in 1999, "land prices have doubled, even tripled, but still have not gone up to that extent," Smith said, again commenting on Sheehan's purchase price."

"Amid the political and diplomatic fallout from Israel's faltering invasion of Lebanon, some Israeli officials are privately blaming President George W. Bush for egging Prime Minister Ehud Olmert into the ill-conceived military adventure against the Hezbollah militia in south Lebanon.

Bush conveyed his strong personal support for the military offensive during a White House meeting with Olmert on May 23, according to sources familiar with the thinking of senior Israeli leaders.

Olmert, who like Bush lacks direct wartime experience, agreed that a dose of military force against Hezbollah might damage the guerrilla group's influence in Lebanon and intimidate its allies, Iran and Syria, countries that Bush has identified as the chief obstacles to U.S. interests in the Middle East.

As part of Bush's determination to create a "new Middle East" – one that is more amenable to U.S. policies and desires – Bush even urged Israel to attack Syria, but the Olmert government refused to go that far, according to Israeli sources.

One source said some Israeli officials thought Bush's attack-Syria idea was "nuts" since much of the world would have seen the bombing campaign as overt aggression.

In an article on July 30, the Jerusalem Post referred to Bush's interest in a wider war involving Syria. Israeli "defense officials told the Post last week that they were receiving indications from the US that America would be interested in seeing Israel attack Syria," the newspaper reported.

While balking at an expanded war into Syria, Olmert did agree on the need to show military muscle in Lebanon as a prelude to facing down Iran over its nuclear program, which Olmert has called an "existential" threat to Israel.

With U.S. forces bogged down in Iraq, Bush and his neoconservative advisers saw the inclusion of Israeli forces as crucial for advancing a strategy that would punish Syria for supporting Iraqi insurgents, advance the confrontation with Iran and isolate Hezbollah in Lebanon and Hamas in Gaza.

But the month-long war has failed to achieve its goals of destroying Hezbollah forces in south Lebanon or intimidating Iran and Syria."

Archives
Monday, May 03, 2004 Tuesday, May 04, 2004 Sunday, May 09, 2004 Tuesday, May 11, 2004 Wednesday, May 12, 2004 Friday, May 14, 2004 Saturday, May 15, 2004 Sunday, May 16, 2004 Monday, May 17, 2004 Tuesday, May 18, 2004 Wednesday, May 19, 2004 Thursday, May 20, 2004 Friday, May 21, 2004 Monday, May 24, 2004 Tuesday, May 25, 2004 Wednesday, May 26, 2004 Thursday, May 27, 2004 Friday, May 28, 2004 Saturday, May 29, 2004 Sunday, May 30, 2004 Tuesday, June 01, 2004 Wednesday, June 02, 2004 Thursday, June 03, 2004 Friday, June 04, 2004 Saturday, June 05, 2004 Sunday, June 06, 2004 Monday, June 07, 2004 Tuesday, June 08, 2004 Wednesday, June 09, 2004 Thursday, June 10, 2004 Friday, June 11, 2004 Sunday, June 13, 2004 Monday, June 14, 2004 Wednesday, June 16, 2004 Thursday, June 17, 2004 Friday, June 18, 2004 Sunday, June 20, 2004 Monday, June 21, 2004 Tuesday, June 22, 2004 Wednesday, June 23, 2004 Thursday, June 24, 2004 Friday, June 25, 2004 Saturday, June 26, 2004 Sunday, June 27, 2004 Tuesday, June 29, 2004 Wednesday, June 30, 2004 Thursday, July 01, 2004 Friday, July 02, 2004 Saturday, July 03, 2004 Sunday, July 04, 2004 Monday, July 05, 2004 Tuesday, July 06, 2004 Wednesday, July 07, 2004 Thursday, July 08, 2004 Friday, July 09, 2004 Saturday, July 10, 2004 Sunday, July 11, 2004 Monday, July 12, 2004 Tuesday, July 13, 2004 Wednesday, July 14, 2004 Thursday, July 15, 2004 Friday, July 16, 2004 Saturday, July 17, 2004 Sunday, July 18, 2004 Monday, July 19, 2004 Tuesday, July 20, 2004 Wednesday, July 21, 2004 Friday, July 23, 2004 Friday, July 30, 2004 Monday, August 02, 2004 Tuesday, August 03, 2004 Wednesday, August 04, 2004 Thursday, August 05, 2004 Friday, August 06, 2004 Saturday, August 07, 2004 Sunday, August 08, 2004 Tuesday, August 10, 2004 Wednesday, August 11, 2004 Thursday, August 12, 2004 Friday, August 13, 2004 Saturday, August 14, 2004 Sunday, August 15, 2004 Monday, August 16, 2004 Tuesday, August 17, 2004 Friday, August 20, 2004 Saturday, August 21, 2004 Tuesday, August 24, 2004 Wednesday, August 25, 2004 Thursday, August 26, 2004 Friday, August 27, 2004 Sunday, August 29, 2004 Monday, August 30, 2004 Wednesday, September 01, 2004 Thursday, September 02, 2004 Friday, September 03, 2004 Saturday, September 04, 2004 Sunday, September 05, 2004 Monday, September 06, 2004 Tuesday, September 07, 2004 Wednesday, September 08, 2004 Thursday, September 09, 2004 Friday, September 10, 2004 Saturday, September 11, 2004 Sunday, September 12, 2004 Monday, September 13, 2004 Tuesday, September 14, 2004 Wednesday, September 15, 2004 Friday, September 17, 2004 Saturday, September 18, 2004 Sunday, September 19, 2004 Tuesday, September 21, 2004 Wednesday, September 22, 2004 Thursday, September 23, 2004 Friday, September 24, 2004 Saturday, September 25, 2004 Monday, September 27, 2004 Tuesday, September 28, 2004 Wednesday, September 29, 2004 Thursday, September 30, 2004 Friday, October 01, 2004 Saturday, October 02, 2004 Sunday, October 03, 2004 Monday, October 04, 2004 Tuesday, October 05, 2004 Wednesday, October 06, 2004 Thursday, October 07, 2004 Friday, October 08, 2004 Saturday, October 09, 2004 Sunday, October 10, 2004 Tuesday, October 12, 2004 Wednesday, October 13, 2004 Thursday, October 14, 2004 Friday, October 15, 2004 Saturday, October 16, 2004 Sunday, October 17, 2004 Monday, October 18, 2004 Tuesday, October 19, 2004 Wednesday, October 20, 2004 Thursday, October 21, 2004 Friday, October 22, 2004 Saturday, October 23, 2004 Sunday, October 24, 2004 Monday, October 25, 2004 Tuesday, October 26, 2004 Wednesday, October 27, 2004 Thursday, October 28, 2004 Friday, October 29, 2004 Saturday, October 30, 2004 Sunday, October 31, 2004 Monday, November 01, 2004 Tuesday, November 02, 2004 Wednesday, November 03, 2004 Thursday, November 04, 2004 Friday, November 05, 2004 Saturday, November 06, 2004 Sunday, November 07, 2004 Monday, November 08, 2004 Tuesday, November 09, 2004 Wednesday, November 10, 2004 Thursday, November 11, 2004 Friday, November 12, 2004 Saturday, November 13, 2004 Sunday, November 14, 2004 Monday, November 15, 2004 Tuesday, November 16, 2004 Wednesday, November 17, 2004 Thursday, November 18, 2004 Friday, November 19, 2004 Saturday, November 20, 2004 Sunday, November 21, 2004 Monday, November 22, 2004 Thursday, November 25, 2004 Friday, November 26, 2004 Saturday, November 27, 2004 Sunday, November 28, 2004 Tuesday, November 30, 2004 Wednesday, December 01, 2004 Thursday, December 02, 2004 Friday, December 03, 2004 Saturday, December 04, 2004 Tuesday, December 07, 2004 Wednesday, December 08, 2004 Thursday, December 09, 2004 Friday, December 10, 2004 Saturday, December 11, 2004 Sunday, December 12, 2004 Monday, December 13, 2004 Tuesday, December 14, 2004 Wednesday, December 15, 2004 Thursday, December 16, 2004 Friday, December 17, 2004 Sunday, December 19, 2004 Monday, December 20, 2004 Friday, December 24, 2004 Saturday, December 25, 2004 Sunday, December 26, 2004 Wednesday, December 29, 2004 Thursday, December 30, 2004 Friday, December 31, 2004 Monday, January 03, 2005 Wednesday, January 05, 2005 Thursday, January 06, 2005 Saturday, January 08, 2005 Sunday, January 09, 2005 Tuesday, January 11, 2005 Wednesday, January 12, 2005 Thursday, January 13, 2005 Saturday, January 15, 2005 Wednesday, January 19, 2005 Friday, January 21, 2005 Saturday, January 22, 2005 Sunday, January 23, 2005 Monday, January 24, 2005 Wednesday, January 26, 2005 Thursday, January 27, 2005 Friday, January 28, 2005 Saturday, January 29, 2005 Monday, January 31, 2005 Thursday, February 03, 2005 Friday, February 04, 2005 Saturday, February 05, 2005 Sunday, February 06, 2005 Monday, February 07, 2005 Tuesday, February 08, 2005 Wednesday, February 09, 2005 Thursday, February 10, 2005 Friday, February 11, 2005 Saturday, February 12, 2005 Sunday, February 13, 2005 Tuesday, February 15, 2005 Thursday, February 17, 2005 Saturday, February 19, 2005 Sunday, February 20, 2005 Wednesday, February 23, 2005 Saturday, February 26, 2005 Sunday, February 27, 2005 Monday, February 28, 2005 Wednesday, March 02, 2005 Thursday, March 03, 2005 Sunday, March 06, 2005 Tuesday, March 08, 2005 Wednesday, March 09, 2005 Thursday, March 10, 2005 Friday, March 11, 2005 Saturday, March 12, 2005 Sunday, March 13, 2005 Monday, March 14, 2005 Tuesday, March 15, 2005 Wednesday, March 16, 2005 Thursday, March 17, 2005 Friday, March 18, 2005 Saturday, March 19, 2005 Thursday, March 24, 2005 Friday, March 25, 2005 Saturday, March 26, 2005 Sunday, March 27, 2005 Wednesday, March 30, 2005 Thursday, March 31, 2005 Friday, April 01, 2005 Saturday, April 02, 2005 Sunday, April 03, 2005 Wednesday, April 06, 2005 Thursday, April 07, 2005 Saturday, April 09, 2005 Sunday, April 10, 2005 Monday, April 11, 2005 Thursday, April 14, 2005 Saturday, April 16, 2005 Sunday, April 17, 2005 Monday, April 18, 2005 Wednesday, April 20, 2005 Thursday, April 21, 2005 Friday, April 22, 2005 Saturday, April 23, 2005 Sunday, April 24, 2005 Tuesday, April 26, 2005 Friday, April 29, 2005 Saturday, April 30, 2005 Sunday, May 01, 2005 Monday, May 02, 2005 Tuesday, May 03, 2005 Wednesday, May 04, 2005 Thursday, May 05, 2005 Friday, May 06, 2005 Sunday, May 08, 2005 Wednesday, May 11, 2005 Thursday, May 12, 2005 Friday, May 13, 2005 Sunday, May 15, 2005 Monday, May 16, 2005 Wednesday, May 18, 2005 Thursday, May 19, 2005 Friday, May 20, 2005 Saturday, May 21, 2005 Sunday, May 22, 2005 Monday, May 23, 2005 Tuesday, May 24, 2005 Wednesday, May 25, 2005 Thursday, May 26, 2005 Friday, May 27, 2005 Saturday, May 28, 2005 Sunday, May 29, 2005 Monday, May 30, 2005 Tuesday, May 31, 2005 Wednesday, June 01, 2005 Thursday, June 02, 2005 Friday, June 03, 2005 Saturday, June 04, 2005 Sunday, June 05, 2005 Monday, June 06, 2005 Tuesday, June 07, 2005 Wednesday, June 08, 2005 Thursday, June 09, 2005 Friday, June 10, 2005 Sunday, June 12, 2005 Tuesday, June 14, 2005 Thursday, June 16, 2005 Friday, June 17, 2005 Saturday, June 18, 2005 Sunday, June 19, 2005 Monday, June 20, 2005 Tuesday, June 21, 2005 Thursday, June 23, 2005 Saturday, June 25, 2005 Sunday, June 26, 2005 Tuesday, June 28, 2005 Wednesday, June 29, 2005 Thursday, June 30, 2005 Friday, July 01, 2005 Saturday, July 02, 2005 Monday, July 04, 2005 Wednesday, July 06, 2005 Thursday, July 07, 2005 Saturday, July 09, 2005 Sunday, July 10, 2005 Friday, July 15, 2005 Sunday, July 17, 2005 Tuesday, July 19, 2005 Wednesday, July 20, 2005 Thursday, July 21, 2005 Saturday, July 23, 2005 Sunday, July 24, 2005 Tuesday, August 02, 2005 Thursday, August 04, 2005 Friday, August 05, 2005 Saturday, August 13, 2005 Wednesday, August 24, 2005 Friday, August 26, 2005 Saturday, August 27, 2005 Saturday, September 03, 2005 Wednesday, September 07, 2005 Thursday, September 08, 2005 Saturday, September 24, 2005 Wednesday, September 28, 2005 Wednesday, October 19, 2005 Thursday, October 20, 2005 Friday, October 21, 2005 Sunday, October 23, 2005 Wednesday, November 02, 2005 Monday, November 21, 2005 Wednesday, November 23, 2005 Friday, December 02, 2005 Saturday, December 10, 2005 Saturday, December 17, 2005 Sunday, December 18, 2005 Monday, December 19, 2005 Wednesday, December 21, 2005 Wednesday, January 04, 2006 Friday, January 06, 2006 Monday, January 09, 2006 Monday, January 16, 2006 Tuesday, January 17, 2006 Friday, January 20, 2006 Sunday, January 22, 2006 Saturday, January 28, 2006 Tuesday, January 31, 2006 Wednesday, February 01, 2006 Thursday, February 02, 2006 Wednesday, February 08, 2006 Thursday, February 09, 2006 Friday, February 10, 2006 Saturday, February 11, 2006 Sunday, February 12, 2006 Monday, February 13, 2006 Tuesday, February 14, 2006 Wednesday, February 15, 2006 Thursday, February 16, 2006 Saturday, February 18, 2006 Monday, February 20, 2006 Wednesday, February 22, 2006 Thursday, February 23, 2006 Sunday, March 05, 2006 Tuesday, March 07, 2006 Friday, March 24, 2006 Saturday, March 25, 2006 Wednesday, April 05, 2006 Thursday, April 06, 2006 Friday, April 07, 2006 Saturday, April 08, 2006 Tuesday, April 11, 2006 Monday, April 17, 2006 Tuesday, April 25, 2006 Thursday, April 27, 2006 Tuesday, May 09, 2006 Friday, May 12, 2006 Saturday, May 13, 2006 Sunday, May 14, 2006 Monday, May 15, 2006 Tuesday, May 16, 2006 Thursday, May 18, 2006 Friday, May 26, 2006 Sunday, May 28, 2006 Monday, May 29, 2006 Wednesday, May 31, 2006 Thursday, June 01, 2006 Sunday, June 04, 2006 Monday, June 05, 2006 Friday, June 09, 2006 Saturday, June 10, 2006 Sunday, June 11, 2006 Friday, June 16, 2006 Monday, June 19, 2006 Friday, June 23, 2006 Sunday, June 25, 2006 Tuesday, June 27, 2006 Wednesday, June 28, 2006 Friday, June 30, 2006 Sunday, July 09, 2006 Thursday, July 13, 2006 Friday, July 14, 2006 Saturday, July 15, 2006 Monday, July 17, 2006 Tuesday, July 18, 2006 Wednesday, July 19, 2006 Tuesday, July 25, 2006 Wednesday, July 26, 2006 Friday, July 28, 2006 Sunday, July 30, 2006 Monday, July 31, 2006 Thursday, August 03, 2006 Friday, August 04, 2006 Sunday, August 06, 2006 Monday, August 07, 2006 Wednesday, August 09, 2006 Thursday, August 10, 2006 Sunday, August 13, 2006 Tuesday, August 15, 2006 Thursday, August 17, 2006 Friday, August 18, 2006 Wednesday, September 06, 2006 Friday, September 08, 2006 Monday, September 11, 2006 Wednesday, September 13, 2006 Thursday, September 14, 2006 Friday, September 22, 2006 Saturday, September 23, 2006 Sunday, October 01, 2006 Tuesday, October 03, 2006 Monday, October 30, 2006 Monday, November 06, 2006 Tuesday, November 07, 2006 Sunday, November 12, 2006 Tuesday, November 21, 2006 Wednesday, November 22, 2006 Thursday, November 23, 2006 Friday, December 01, 2006 Monday, December 04, 2006 Tuesday, December 05, 2006 Thursday, December 14, 2006 Wednesday, December 20, 2006 Thursday, December 21, 2006 Friday, December 29, 2006 Wednesday, January 10, 2007 Thursday, January 11, 2007 Saturday, January 13, 2007 Monday, January 15, 2007 Wednesday, January 17, 2007 Saturday, January 20, 2007 Tuesday, January 23, 2007 Tuesday, February 20, 2007 Saturday, February 24, 2007 Sunday, February 25, 2007 Friday, March 23, 2007 Wednesday, April 04, 2007 Tuesday, April 10, 2007 Thursday, April 12, 2007 Friday, April 13, 2007 Thursday, April 19, 2007 Friday, April 20, 2007 Tuesday, April 24, 2007 Tuesday, May 08, 2007 Thursday, May 10, 2007 Friday, May 11, 2007 Monday, May 14, 2007 Tuesday, May 15, 2007 Sunday, May 20, 2007 Monday, May 21, 2007 Tuesday, May 22, 2007 Wednesday, May 23, 2007 Thursday, May 24, 2007 Sunday, May 27, 2007 Wednesday, May 30, 2007 Thursday, May 31, 2007 Friday, June 01, 2007 Monday, June 04, 2007 Wednesday, June 06, 2007 Saturday, June 09, 2007 Sunday, June 10, 2007 Monday, June 11, 2007 Friday, June 15, 2007 Tuesday, June 19, 2007 Tuesday, June 26, 2007 Wednesday, June 27, 2007 Thursday, June 28, 2007 Saturday, June 30, 2007 Monday, July 02, 2007 Tuesday, July 03, 2007 Friday, July 06, 2007 Tuesday, July 10, 2007 Friday, July 13, 2007 Tuesday, July 24, 2007 Saturday, July 28, 2007 Sunday, July 29, 2007 Monday, August 13, 2007 Sunday, August 19, 2007 Saturday, August 25, 2007 Monday, August 27, 2007 Wednesday, August 29, 2007 Friday, August 31, 2007 Friday, September 07, 2007 Wednesday, September 12, 2007 Wednesday, September 19, 2007 Friday, September 21, 2007 Friday, September 28, 2007 Tuesday, October 02, 2007 Thursday, October 11, 2007 Saturday, October 27, 2007 Thursday, November 01, 2007 Saturday, November 03, 2007 Monday, November 05, 2007 Wednesday, November 28, 2007 Tuesday, December 04, 2007 Tuesday, December 11, 2007 Friday, December 14, 2007 Friday, December 21, 2007 Tuesday, December 25, 2007 Saturday, December 29, 2007 Monday, January 07, 2008 Thursday, January 10, 2008 Saturday, January 12, 2008 Sunday, January 13, 2008 Tuesday, January 15, 2008 Friday, January 18, 2008 Saturday, January 19, 2008 Friday, January 25, 2008 Sunday, January 27, 2008 Monday, January 28, 2008 Tuesday, January 29, 2008 Sunday, February 03, 2008 Wednesday, February 06, 2008 Friday, February 08, 2008 Sunday, February 10, 2008 Monday, February 11, 2008 Tuesday, February 12, 2008 Monday, February 25, 2008 Tuesday, February 26, 2008 Monday, March 03, 2008 Tuesday, March 04, 2008 Saturday, March 22, 2008 Saturday, April 19, 2008 Wednesday, April 23, 2008 Saturday, April 26, 2008 Wednesday, April 30, 2008 Monday, May 05, 2008 Tuesday, May 13, 2008 Wednesday, May 14, 2008 Saturday, May 17, 2008 Tuesday, May 20, 2008 Saturday, May 24, 2008 Sunday, May 25, 2008 Thursday, June 12, 2008 Tuesday, June 17, 2008 Saturday, July 05, 2008 Tuesday, July 08, 2008 Monday, August 04, 2008 Thursday, August 28, 2008 Thursday, September 11, 2008 Saturday, September 20, 2008 Monday, September 22, 2008 Tuesday, September 23, 2008 Wednesday, September 24, 2008 Friday, September 26, 2008 Monday, September 29, 2008 Saturday, October 04, 2008 Wednesday, October 08, 2008 Thursday, October 09, 2008 Sunday, October 12, 2008 Wednesday, October 15, 2008 Wednesday, October 22, 2008 Thursday, October 23, 2008 Friday, October 24, 2008 Tuesday, October 28, 2008 Wednesday, October 29, 2008 Monday, November 03, 2008 Tuesday, November 04, 2008 Thursday, November 06, 2008 Saturday, November 08, 2008 Monday, November 10, 2008 Wednesday, November 19, 2008 Thursday, December 18, 2008 Monday, December 22, 2008 Sunday, January 11, 2009 Thursday, January 22, 2009 Monday, January 26, 2009 Thursday, February 19, 2009 Tuesday, February 24, 2009 Friday, February 27, 2009 Monday, March 02, 2009 Thursday, March 05, 2009 Wednesday, March 11, 2009 Thursday, March 12, 2009 Friday, March 13, 2009 Thursday, March 19, 2009 Monday, March 23, 2009 Friday, March 27, 2009 Saturday, March 28, 2009 Sunday, March 29, 2009 Thursday, April 02, 2009 Tuesday, April 07, 2009 Tuesday, April 14, 2009 Tuesday, April 21, 2009 Thursday, April 23, 2009 Saturday, April 25, 2009 Sunday, May 03, 2009 Wednesday, May 06, 2009 Tuesday, May 12, 2009 Wednesday, May 13, 2009 Thursday, May 14, 2009 Sunday, May 17, 2009 Tuesday, May 26, 2009 Wednesday, June 03, 2009 Thursday, June 04, 2009 Tuesday, June 09, 2009 Friday, June 12, 2009 Saturday, June 13, 2009 Sunday, June 14, 2009 Monday, June 22, 2009 Thursday, June 25, 2009 Saturday, July 11, 2009 Tuesday, July 14, 2009 Friday, July 24, 2009 Tuesday, August 18, 2009 Wednesday, August 19, 2009 Friday, August 21, 2009 Monday, August 24, 2009 Thursday, September 03, 2009 Wednesday, September 09, 2009 Thursday, September 10, 2009 Sunday, September 13, 2009 Monday, September 14, 2009 Tuesday, September 15, 2009 Wednesday, September 23, 2009 Friday, September 25, 2009 Sunday, September 27, 2009 Tuesday, September 29, 2009 Monday, November 02, 2009 Tuesday, November 10, 2009 Thursday, November 12, 2009 Tuesday, November 24, 2009 Thursday, February 25, 2010 Thursday, March 04, 2010 Wednesday, March 17, 2010 Tuesday, March 23, 2010 Friday, April 09, 2010 Friday, April 16, 2010 Wednesday, April 21, 2010 Thursday, April 22, 2010 Friday, April 23, 2010 Thursday, April 29, 2010 Sunday, May 02, 2010 Friday, May 07, 2010 Sunday, May 09, 2010 Monday, May 10, 2010 Tuesday, May 11, 2010 Tuesday, June 15, 2010