Copyright Notice
- All original comments are © Copyright 2004 by CodeWarrior. All rights are reserved. All quoted material unless in public domain, are the copyrighted works of the respective copyright holders, and all referenced trademarks are respectively owned by the relevant trademark holder. No attempt nor intention is made by this author to dilute any trademark or infringe any copyrighted material. All materials used on this page not copyrighted by CodeWarrior, are held to be used for non-commercial , personal, fair use purposes. All declaratoy statements not manifestly,contextually or perceptually, intended to be sarcastic, ironic, or parody in nature, are asserted to be true and correct by the author of this blog, as far as could be determined given the information available to the author at the time the post was written. Unauthorized reproduction of material on this page is prohibited, unless such limited reproduction falls under fair use, and such use is authorized if proper attribution of the source of the material, and author is credited in all instances of its usage.
SEARCH THIS SITE USING KEYWORDS
Powered by:

CodeWarriorZ BlueZ
CodeWarriorz Thoughts
Day to day musings of free speech activist CodeWarrior.
CHECK OUT THE WEBSITE OF MY PAL SHMOO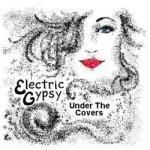 Saturday, January 20, 2007
CONSENT OF THE GOVERNED - Another Fallacy Promoted by the CROP RAISERS
Those of you who have read the blog since it began, are aware that I hold that civilization as it exists, although seen as the birth mother of invention and culture to many, to me is the birth mother of all evil as well.
And those who have followed the blog know that I blame the cultivation of crops as the reason for the development of government.
Thus, for the foregoing, the reason for the title of this post.
Now, when we get into the discussion of things like government , human free will, etc., often, philosopher John Locke is invoked. Let me say on the outset that in my opinion, John Locke was "stunningly full of bullshit", to borrow a phrase from George Carlin.
One reason that his name is brought up is because allegedly, the development of the ideas of the American government (whatever the hell THAT is) was based in some degree on the writings of John Locke.
So, who WAS John Locke?
ohn Locke was a 17th-century English philosopher.
His contributions to philosophy include the theory of knowledge known as empiricism, which addressed the limits of what we can understand about the nature of reality. Locke held that our understanding of reality ultimately derives from what we have experienced through the senses.
Now, his association with empiricism, in my humble opinion, that ALONE is reason enough to brand him as being a boiling pot of bullshit. WHY? Well, let's assume that Locke baby is right, i.e. that reality and our understanding of it, comes from what we experience through our senses.
So, when was the last time you sensed a radio wave without a receiver. When was the last time you directly, through your senses, experienced photons, quarks, x-rays, or any tasteless, odorless, and invisible gas ? I would say NEVER.
If reality was limited to those things that we directly experienced through the senses, this would be a far different world. Furthermore, reality is often quite different than what we perceive with our senses. For example, optical illusions may be perceived by our senses as making us believe one thing is true, but upon measurement with rulers or using other metrics, we find our eyes deceived us, and that our perceptions are quite different from objective reality.
We know that in criminal trials, direct witness testimony, may convict people of crimes, but objective means, such as DNA evidence, may indicate the direct eye witness was COMPLETELY WRONG about the identiy of a murderer or rapist, and thus, the senses often mislead us and lead us to believe something other than reality is true.
Thus, to the extent John Locke believed that the arbiter of what is true and real, is sense data, he is full of bullshit. In fact, as an example of his bullshit, please see his quoted words :

"No man's knowledge here can go beyond his experience." -John Locke


If this were the case, there would be no building on what people had discovered before you or alleged was true, since you would have to experience anything firsthand yourself in order to believe it was real. What a hot stinking load of BS.
Of course, John Locke was Locke was personal physician and advisor to Anthony Ashley Cooper, the Earl of Shaftesbury, a leader in the parliamentary opposition to King Charles II.
This alone should nominate hm for inclusion in any "full of bullshit people" identification.
Locke was :
Born: 29 August 1632
Birthplace: Wrington, England
Died: 28 October 1704
So, he was born in the 17th century and died in the 18th century. Medicine in 17th century England was HORRIBLE, and no doubt, Locke practiced this horrible method of treating patients that often did far more harm than good (thus violating the Primum Non Nocere , First Do No Harm, maxim of Hippocrates of Cos).
For more on "healthcare" (a loosely used term) in 17th century England,
visit these sites :
http://www.nmm.ac.uk/server/show/conWebDoc.138
http://www.cambridge.org/catalogue/catalogue.asp?isbn=9780521552264
The title of the above is Knowledge and Practice in English Medicine, 1550–1680
As relates to his views on government, Locke's views on government, as the title will tell, are expressed in his work Two Treatises of Government. In summary, w Locke defended the proposition that government rests on popular consent and rebellion is permissible when government subverts the ends (the protection of life, liberty, and property) for which it is established.
Obviously, as we see with what is going on with the BUSH administration, the majority of people do NOT agree with increasing the number of troops in Iraq, and thus, Bush's actions are NOT stemming from the consent of the governed, unless you believe that evidence of consent of the governed is evidenced by elections.
This is preposterous because VOTING indicates you are participating in a governmental process because you are by default assuming the validity of the government.
I assert that the way one would indicate that they do NOT give consent to the government to exist, and to show they do NOT agree it is a valid government, is NOT to vote, and indeed, the majority of people in the United States do NOT vote.
In my mind, perhaps the most BULLSHIT laden thing about Locke, and the most objectionable thing he did, was come up with this BULLSHIT idea of "natural law".
From
http://oregonstate.edu/instruct/phl302/philosophers/locke.html
"
Locke's Two Treatises of Civil Government were published after the Glorious Revolution of 1688 brought William of Orange and Mary to the throne, but they were written in the throes of the Whig revolutionary plots against Charles II in the early 1680s. In this work Locke gives us a theory of natural law and natural rights which he uses to distinguish between legitimate and illegitimate civil governments, and to argue for the legitimacy of revolt against tyrannical governments."

What exactly is this "natural law" bullshit idea ?
http://www.iep.utm.edu/n/natlaw.htm
"
The term "natural law" is ambiguous. It refers to a type of moral theory, as well as to a type of legal theory, but the core claims of the two kinds of theory are logically independent. It does not refer to the
laws of nature
, the laws that science aims to describe. According to natural law ethical theory, the moral standards that govern human behavior are, in some sense, objectively derived from the nature of human beings.
According to natural law legal theory, the authority of at least some legal standards necessarily derives, at least in part, from considerations having to do with the moral merit of those standards. There are a number of different kinds of natural law theories of law, differing from each other with respect to the role that morality plays in determining the authority of legal norms."
And, Ibid.
"
1. Two Kinds of Natural Law Theory
At the outset, it is important to distinguish two kinds of theory that go by the name of natural law. The first is a theory of morality that is roughly characterized by the following theses. First, moral propositions have what is sometimes called objective standing in the sense that such propositions are the bearers of objective truth-value; that is, moral propositions can be objectively true or false. Though moral objectivism is sometimes equated with moral realism (see, e.g., Moore 1992, 190: "the truth of any moral proposition lies in its correspondence with a mind- and convention-independent moral reality"), the relationship between the two theories is controversial. Geoffrey Sayre-McCord (1988), for example, views moral objectivism as one species of moral realism, but not the only form; on Sayre-McCord's view, moral subjectivism and moral intersubjectivism are also forms of moral realism. Strictly speaking, then, natural law moral theory is committed only to the objectivity of moral norms.
The second thesis constituting the core of natural law moral theory is the claim that standards of morality are in some sense derived from, or entailed by, the nature of the world and the nature of human beings. St. Thomas Aquinas, for example, identifies the rational nature of human beings as that which defines moral law: "the rule and measure of human acts is the reason, which is the first principle of human acts" (Aquinas, ST I-II, Q.90, A.I). On this common view, since human beings are by nature rational beings, it is morally appropriate that they should behave in a way that conforms to their rational nature. Thus, Aquinas derives the moral law from the nature of human beings (thus, "natural law").
But there is another kind of natural law theory having to do with the relationship of morality to law. According to natural law theory of law, there is no clean division between the notion of law and the notion of morality. Though there are different versions of natural law theory, all subscribe to the thesis that there are at least some laws that depend for their "authority" not on some pre-existing human convention, but on the logical relationship in which they stand to moral standards. Otherwise put, some norms are authoritative in virtue of their moral content, even when there is no convention that makes moral merit a criterion of legal validity. The idea that the concepts of law and morality intersect in some way is called the Overlap Thesis.
As an empirical matter, many natural law moral theorists are also natural law legal theorists, but the two theories, strictly speaking, are logically independent. One can deny natural law theory of law but hold a natural law theory of morality. John Austin, the most influential of the early legal positivists, for example, denied the Overlap Thesis but held something that resembles a natural law ethical theory.
Indeed, Austin explicitly endorsed the view that it is not necessarily true that the legal validity of a norm depends on whether its content conforms to morality. But while Austin thus denied the Overlap Thesis, he accepted an objectivist moral theory; indeed, Austin inherited his utilitarianism almost wholesale from J.S. Mill and Jeremy Bentham. Here it is worth noting that utilitarians sometimes seem to suggest that they derive their utilitarianism from certain facts about human nature; as Bentham once wrote, "nature has placed mankind under the governance of two sovereign masters, pain and pleasure. It is for them alone to point out what we ought to do, as well as to determine what we shall do. On the one hand the standard of right and wrong, on the other the chain of causes and effects, are fastened to their throne" (Bentham 1948, 1). Thus, a commitment to natural law theory of morality is consistent with the denial of natural law theory of law.
Conversely, one could, though this would be unusual, accept a natural law theory of law without holding a natural law theory of morality. One could, for example, hold that the conceptual point of law is, in part, to reproduce the demands of morality, but also hold a form of ethical subjectivism (or relativism). On this peculiar view, the conceptual point of law would be to enforce those standards that are morally valid in virtue of cultural consensus. For this reason, natural law theory of law is logically independent of natural law theory of morality. The remainder of this essay will be exclusively concerned with natural law theories of law. "
====== snip == End of Quote ====
WHAT BULLSHIT!

Most of these "natural law" retards, posit that there natural law, comes directly from God (as if God, the all powerful creator of all that exists, would come up with such a moronic idea).

Here's another link/ source on natural law:
http://plato.stanford.edu/entries/natural-law-ethics/
"
While our main focus will be on the status of the natural law as constituting the principles of practical rationality, we should consider for a moment at least the importance within Aquinas's view of the claim that the natural law is an aspect of divine providence. The fundamental thesis affirmed here by Aquinas is that the natural law is a participation in the eternal law (ST IaIIae 91, 2). The eternal law, for Aquinas, is that rational plan by which all creation is ordered (ST IaIIae 91, 1); the natural law is the way that the human being "participates" in the eternal law (ST IaIIae 91, 2). While nonrational beings have a share in the eternal law only by being determined by it -- their action nonfreely results from their determinate natures, natures whose existence results from God's will in accordance with God's eternal plan -- rational beings like us are able to grasp our share in the eternal law and freely act on it (ST IaIIae 91, 2). It is this feature of the natural law that justifies, on Aquinas's view, our calling the natural law 'law.' For law, as Aquinas defines it (ST IaIIae 90, 4), is a rule of action put into place by one who has care of the community; and as God has care of the entire universe, God's choosing to bring into existence beings who can act freely and in accordance with principles of reason is enough to justify our thinking of those principles of reason as law.
When we focus on the recipient of the natural law, that is, us human beings, the thesis of Aquinas's natural law theory that comes to the fore is that the natural law constitutes the basic principles of practical rationality for human beings, and has this status by nature (ST IaIIae 94, 2). The notion that the natural law constitutes the basic principles of practical rationality implies, for Aquinas, both that the precepts of the natural law are universally binding by nature (ST IaIIae 94, 4) and that the precepts of the natural law are universally knowable by nature (ST IaIIae 94, 4; 94, 6).
The precepts of the natural law are binding by nature: no beings could share our human nature yet fail to be bound by the precepts of the natural law. This is so because these precepts direct us toward the good as such and various particular goods (ST IaIIae 94, 2). The good and goods provide reasons for us rational beings to act, to pursue the good and these particular goods. As good is what is perfective of us given the natures that we have (ST Ia 5, 1), the good and these various goods have their status as such naturally. It is sufficient for certain things to be good that we have the natures that we have; it is in virtue of our common human nature that the good for us is what it is.
The precepts of the natural law are also knowable by nature. All human beings possess a basic knowledge of the principles of the natural law (ST IaIIae 94, 4). This knowledge is exhibited in our intrinsic directedness toward the various goods that the natural law enjoins us to pursue, and we can make this implicit awareness explicit and propositional through reflection on practice. Aquinas takes it that there is a core of practical knowledge that all human beings have, even if the implications of that knowledge can be hard to work out or the efficacy of that knowledge can be thwarted by strong emotion or evil dispositions (ST IaIIae 94, 6)."
=== snip----------End of Quote---------
OK...what did we learn from this? We learned that St. Thomas Aquinas was full of bullshit, and that any claim that it was John Locke who invented the notion of natural law is wrong, because apparently, Aquinas spouted this drivel long before Locke.
More from ibid,
"
The center of Aquinas's natural law view as described thus far concerns what we might call the metaphysics of morals: its role in divine providence and the universally authoritative character of its norms. What, though, of the normative content of Aquinas's natural law position? Is there anything distinctive about the normative natural law position? Here it is difficult to say much that is uncontroversial, but we can say a sufficient amount about Aquinas's natural law theory to make clear that it is an interesting alternative to utilitarian (and more generally consequentialist) ethics, Kantian views, and standard Aristotelian positions. (For a magisterial treatment of Aquinas's natural law ethic, see Rhonheimer 2000.)
Aquinas says that the fundamental principle of the natural law is that good is to be done and evil avoided (ST IaIIae 94, 2). This is, one might say, a principle of intelligibility of action (cf. Grisez 1965): only action that can be understood as conforming with this principle, as carried out under the idea that good is to be sought and bad avoided, can be understood as an intelligible action. But no one can in acting simply pursue good -- one has to pursue some particular good. And Aquinas holds that we know immediately, by inclination, that there are a variety of things that count as good and thus to be pursued -- life, procreation, knowledge, society, and reasonable conduct (ST IaIIae 94, 2; 94, 3) are all mentioned by Aquinas (though it is not clear whether the mentioned items are supposed to constitute an exhaustive list).
So on Aquinas's view it is the good that is fundamental: whether an action, or type of action, is right is logically posterior to whether that action brings about or realizes or is some good. The good is, on Aquinas's view, prior to the right. But on Aquinas's view we are, somehow, able to reason from these principles about goods to guidelines about how these goods are to be pursued. Aquinas's thoughts are along the following lines: first, there are certain ways of acting in response to the basic human goods that are intrinsically flawed; and second, for an act to be right, or reasonable, is for it to be an act that is in no way intrinsically flawed (ST IaIIae 18, 1).
The important task, then, is to identify the ways in which an act can be intrinsically flawed. Aquinas does not obviously identify some master principle that one can use to determine whether an act is intrinsically flawed (though for an attempt to identify such a master principle in Aquinas's work see Finnis 1998, p. 126), though he does indicate where to look -- we are to look at the features that individuate acts, such as their objects (ST IaIIae 18, 2), their ends (ST IaIIae 18, 3), their circumstances (ST IaIIae 18, 4), and so forth. An act might be flawed through a mismatch of object and end -- that is, between the immediate aim of the action and its more distant point.

If one were, for example, to regulate one's pursuit of a greater good in light of a lesser good -- if, for example, one were to seek friendship with God for the sake of mere bodily survival rather than vice versa -- that would count as an unreasonable act. An act might be flawed through the circumstances: while one is bound to profess one's belief in God, there are certain circumstances in which it is inappropriate to do so (ST IIaIIae 3, 2). An act might be flawed merely through its intention: to direct oneself against a good -- as in murder (ST IIaIIae 64, 6), and lying (ST IIaIIae 110, 3), and blasphemy (ST IIaIIae 13, 2) -- is always to act in an unfitting way. Aquinas has no illusions that we will be able to state principles of conduct that exhaustively determine right conduct, as if for every situation in which there is a correct choice to be made there will be a rule that covers the situation. He allows for the Aristotelian insight that the particulars of the situation always outstrip one's rules, so that one will always need the moral and intellectual virtues in order to act well (Commentary on NE, II, 2, 259). But he denies that this means that there are no principles of right conduct that hold everywhere and always, and some even absolutely.

On Aquinas's view, killing of the innocent is always wrong, as is lying, adultery, sodomy, and blasphemy; and that they are always wrong is a matter of natural law. (These are only examples, not an exhaustive list of absolutely forbidden actions.)"
-==== snip===End of Quote ========
Now, you notice that according to that retard Aquinas, "sodomy" is against natural law.
Hmmm, now "sodomy" is not always a homosexual act. Heterosexual couples also engage in anal intercourse. Now, think about it for a second. According to this notion, God , who created both vaginas AND anal orifices, according to the idiot Aquinas, has decided that one hole is OK to insert the male organ into, but the other is a sin. Huh?
For those wanting to find out more on the life and thoughts of this retard, Thomas of Aquin,
aka St. Thomas Aquinas, check these links "
http://www.iep.utm.edu/a/aquinas.htm
and
http://www.catholic.org/saints/saint.php?saint_id=2530
Now, WHAT pray tell, is the nexus, the binding commonality between these two retards besides this BULLSHIT about natural law?
Easy answer, both were
alloathic physicians
.
Aha, NOW you start seeing the character and nature of these feebleminded morons and why they had a predisposition not only to generate such staggering amounts of BULLSHIT, but also the obsession of spreading this intellectual feces around, painting the world with it, and spreading the smell of this stinking pile of natural law BULLSHIT far and wide.
Archives
Monday, May 03, 2004 Tuesday, May 04, 2004 Sunday, May 09, 2004 Tuesday, May 11, 2004 Wednesday, May 12, 2004 Friday, May 14, 2004 Saturday, May 15, 2004 Sunday, May 16, 2004 Monday, May 17, 2004 Tuesday, May 18, 2004 Wednesday, May 19, 2004 Thursday, May 20, 2004 Friday, May 21, 2004 Monday, May 24, 2004 Tuesday, May 25, 2004 Wednesday, May 26, 2004 Thursday, May 27, 2004 Friday, May 28, 2004 Saturday, May 29, 2004 Sunday, May 30, 2004 Tuesday, June 01, 2004 Wednesday, June 02, 2004 Thursday, June 03, 2004 Friday, June 04, 2004 Saturday, June 05, 2004 Sunday, June 06, 2004 Monday, June 07, 2004 Tuesday, June 08, 2004 Wednesday, June 09, 2004 Thursday, June 10, 2004 Friday, June 11, 2004 Sunday, June 13, 2004 Monday, June 14, 2004 Wednesday, June 16, 2004 Thursday, June 17, 2004 Friday, June 18, 2004 Sunday, June 20, 2004 Monday, June 21, 2004 Tuesday, June 22, 2004 Wednesday, June 23, 2004 Thursday, June 24, 2004 Friday, June 25, 2004 Saturday, June 26, 2004 Sunday, June 27, 2004 Tuesday, June 29, 2004 Wednesday, June 30, 2004 Thursday, July 01, 2004 Friday, July 02, 2004 Saturday, July 03, 2004 Sunday, July 04, 2004 Monday, July 05, 2004 Tuesday, July 06, 2004 Wednesday, July 07, 2004 Thursday, July 08, 2004 Friday, July 09, 2004 Saturday, July 10, 2004 Sunday, July 11, 2004 Monday, July 12, 2004 Tuesday, July 13, 2004 Wednesday, July 14, 2004 Thursday, July 15, 2004 Friday, July 16, 2004 Saturday, July 17, 2004 Sunday, July 18, 2004 Monday, July 19, 2004 Tuesday, July 20, 2004 Wednesday, July 21, 2004 Friday, July 23, 2004 Friday, July 30, 2004 Monday, August 02, 2004 Tuesday, August 03, 2004 Wednesday, August 04, 2004 Thursday, August 05, 2004 Friday, August 06, 2004 Saturday, August 07, 2004 Sunday, August 08, 2004 Tuesday, August 10, 2004 Wednesday, August 11, 2004 Thursday, August 12, 2004 Friday, August 13, 2004 Saturday, August 14, 2004 Sunday, August 15, 2004 Monday, August 16, 2004 Tuesday, August 17, 2004 Friday, August 20, 2004 Saturday, August 21, 2004 Tuesday, August 24, 2004 Wednesday, August 25, 2004 Thursday, August 26, 2004 Friday, August 27, 2004 Sunday, August 29, 2004 Monday, August 30, 2004 Wednesday, September 01, 2004 Thursday, September 02, 2004 Friday, September 03, 2004 Saturday, September 04, 2004 Sunday, September 05, 2004 Monday, September 06, 2004 Tuesday, September 07, 2004 Wednesday, September 08, 2004 Thursday, September 09, 2004 Friday, September 10, 2004 Saturday, September 11, 2004 Sunday, September 12, 2004 Monday, September 13, 2004 Tuesday, September 14, 2004 Wednesday, September 15, 2004 Friday, September 17, 2004 Saturday, September 18, 2004 Sunday, September 19, 2004 Tuesday, September 21, 2004 Wednesday, September 22, 2004 Thursday, September 23, 2004 Friday, September 24, 2004 Saturday, September 25, 2004 Monday, September 27, 2004 Tuesday, September 28, 2004 Wednesday, September 29, 2004 Thursday, September 30, 2004 Friday, October 01, 2004 Saturday, October 02, 2004 Sunday, October 03, 2004 Monday, October 04, 2004 Tuesday, October 05, 2004 Wednesday, October 06, 2004 Thursday, October 07, 2004 Friday, October 08, 2004 Saturday, October 09, 2004 Sunday, October 10, 2004 Tuesday, October 12, 2004 Wednesday, October 13, 2004 Thursday, October 14, 2004 Friday, October 15, 2004 Saturday, October 16, 2004 Sunday, October 17, 2004 Monday, October 18, 2004 Tuesday, October 19, 2004 Wednesday, October 20, 2004 Thursday, October 21, 2004 Friday, October 22, 2004 Saturday, October 23, 2004 Sunday, October 24, 2004 Monday, October 25, 2004 Tuesday, October 26, 2004 Wednesday, October 27, 2004 Thursday, October 28, 2004 Friday, October 29, 2004 Saturday, October 30, 2004 Sunday, October 31, 2004 Monday, November 01, 2004 Tuesday, November 02, 2004 Wednesday, November 03, 2004 Thursday, November 04, 2004 Friday, November 05, 2004 Saturday, November 06, 2004 Sunday, November 07, 2004 Monday, November 08, 2004 Tuesday, November 09, 2004 Wednesday, November 10, 2004 Thursday, November 11, 2004 Friday, November 12, 2004 Saturday, November 13, 2004 Sunday, November 14, 2004 Monday, November 15, 2004 Tuesday, November 16, 2004 Wednesday, November 17, 2004 Thursday, November 18, 2004 Friday, November 19, 2004 Saturday, November 20, 2004 Sunday, November 21, 2004 Monday, November 22, 2004 Thursday, November 25, 2004 Friday, November 26, 2004 Saturday, November 27, 2004 Sunday, November 28, 2004 Tuesday, November 30, 2004 Wednesday, December 01, 2004 Thursday, December 02, 2004 Friday, December 03, 2004 Saturday, December 04, 2004 Tuesday, December 07, 2004 Wednesday, December 08, 2004 Thursday, December 09, 2004 Friday, December 10, 2004 Saturday, December 11, 2004 Sunday, December 12, 2004 Monday, December 13, 2004 Tuesday, December 14, 2004 Wednesday, December 15, 2004 Thursday, December 16, 2004 Friday, December 17, 2004 Sunday, December 19, 2004 Monday, December 20, 2004 Friday, December 24, 2004 Saturday, December 25, 2004 Sunday, December 26, 2004 Wednesday, December 29, 2004 Thursday, December 30, 2004 Friday, December 31, 2004 Monday, January 03, 2005 Wednesday, January 05, 2005 Thursday, January 06, 2005 Saturday, January 08, 2005 Sunday, January 09, 2005 Tuesday, January 11, 2005 Wednesday, January 12, 2005 Thursday, January 13, 2005 Saturday, January 15, 2005 Wednesday, January 19, 2005 Friday, January 21, 2005 Saturday, January 22, 2005 Sunday, January 23, 2005 Monday, January 24, 2005 Wednesday, January 26, 2005 Thursday, January 27, 2005 Friday, January 28, 2005 Saturday, January 29, 2005 Monday, January 31, 2005 Thursday, February 03, 2005 Friday, February 04, 2005 Saturday, February 05, 2005 Sunday, February 06, 2005 Monday, February 07, 2005 Tuesday, February 08, 2005 Wednesday, February 09, 2005 Thursday, February 10, 2005 Friday, February 11, 2005 Saturday, February 12, 2005 Sunday, February 13, 2005 Tuesday, February 15, 2005 Thursday, February 17, 2005 Saturday, February 19, 2005 Sunday, February 20, 2005 Wednesday, February 23, 2005 Saturday, February 26, 2005 Sunday, February 27, 2005 Monday, February 28, 2005 Wednesday, March 02, 2005 Thursday, March 03, 2005 Sunday, March 06, 2005 Tuesday, March 08, 2005 Wednesday, March 09, 2005 Thursday, March 10, 2005 Friday, March 11, 2005 Saturday, March 12, 2005 Sunday, March 13, 2005 Monday, March 14, 2005 Tuesday, March 15, 2005 Wednesday, March 16, 2005 Thursday, March 17, 2005 Friday, March 18, 2005 Saturday, March 19, 2005 Thursday, March 24, 2005 Friday, March 25, 2005 Saturday, March 26, 2005 Sunday, March 27, 2005 Wednesday, March 30, 2005 Thursday, March 31, 2005 Friday, April 01, 2005 Saturday, April 02, 2005 Sunday, April 03, 2005 Wednesday, April 06, 2005 Thursday, April 07, 2005 Saturday, April 09, 2005 Sunday, April 10, 2005 Monday, April 11, 2005 Thursday, April 14, 2005 Saturday, April 16, 2005 Sunday, April 17, 2005 Monday, April 18, 2005 Wednesday, April 20, 2005 Thursday, April 21, 2005 Friday, April 22, 2005 Saturday, April 23, 2005 Sunday, April 24, 2005 Tuesday, April 26, 2005 Friday, April 29, 2005 Saturday, April 30, 2005 Sunday, May 01, 2005 Monday, May 02, 2005 Tuesday, May 03, 2005 Wednesday, May 04, 2005 Thursday, May 05, 2005 Friday, May 06, 2005 Sunday, May 08, 2005 Wednesday, May 11, 2005 Thursday, May 12, 2005 Friday, May 13, 2005 Sunday, May 15, 2005 Monday, May 16, 2005 Wednesday, May 18, 2005 Thursday, May 19, 2005 Friday, May 20, 2005 Saturday, May 21, 2005 Sunday, May 22, 2005 Monday, May 23, 2005 Tuesday, May 24, 2005 Wednesday, May 25, 2005 Thursday, May 26, 2005 Friday, May 27, 2005 Saturday, May 28, 2005 Sunday, May 29, 2005 Monday, May 30, 2005 Tuesday, May 31, 2005 Wednesday, June 01, 2005 Thursday, June 02, 2005 Friday, June 03, 2005 Saturday, June 04, 2005 Sunday, June 05, 2005 Monday, June 06, 2005 Tuesday, June 07, 2005 Wednesday, June 08, 2005 Thursday, June 09, 2005 Friday, June 10, 2005 Sunday, June 12, 2005 Tuesday, June 14, 2005 Thursday, June 16, 2005 Friday, June 17, 2005 Saturday, June 18, 2005 Sunday, June 19, 2005 Monday, June 20, 2005 Tuesday, June 21, 2005 Thursday, June 23, 2005 Saturday, June 25, 2005 Sunday, June 26, 2005 Tuesday, June 28, 2005 Wednesday, June 29, 2005 Thursday, June 30, 2005 Friday, July 01, 2005 Saturday, July 02, 2005 Monday, July 04, 2005 Wednesday, July 06, 2005 Thursday, July 07, 2005 Saturday, July 09, 2005 Sunday, July 10, 2005 Friday, July 15, 2005 Sunday, July 17, 2005 Tuesday, July 19, 2005 Wednesday, July 20, 2005 Thursday, July 21, 2005 Saturday, July 23, 2005 Sunday, July 24, 2005 Tuesday, August 02, 2005 Thursday, August 04, 2005 Friday, August 05, 2005 Saturday, August 13, 2005 Wednesday, August 24, 2005 Friday, August 26, 2005 Saturday, August 27, 2005 Saturday, September 03, 2005 Wednesday, September 07, 2005 Thursday, September 08, 2005 Saturday, September 24, 2005 Wednesday, September 28, 2005 Wednesday, October 19, 2005 Thursday, October 20, 2005 Friday, October 21, 2005 Sunday, October 23, 2005 Wednesday, November 02, 2005 Monday, November 21, 2005 Wednesday, November 23, 2005 Friday, December 02, 2005 Saturday, December 10, 2005 Saturday, December 17, 2005 Sunday, December 18, 2005 Monday, December 19, 2005 Wednesday, December 21, 2005 Wednesday, January 04, 2006 Friday, January 06, 2006 Monday, January 09, 2006 Monday, January 16, 2006 Tuesday, January 17, 2006 Friday, January 20, 2006 Sunday, January 22, 2006 Saturday, January 28, 2006 Tuesday, January 31, 2006 Wednesday, February 01, 2006 Thursday, February 02, 2006 Wednesday, February 08, 2006 Thursday, February 09, 2006 Friday, February 10, 2006 Saturday, February 11, 2006 Sunday, February 12, 2006 Monday, February 13, 2006 Tuesday, February 14, 2006 Wednesday, February 15, 2006 Thursday, February 16, 2006 Saturday, February 18, 2006 Monday, February 20, 2006 Wednesday, February 22, 2006 Thursday, February 23, 2006 Sunday, March 05, 2006 Tuesday, March 07, 2006 Friday, March 24, 2006 Saturday, March 25, 2006 Wednesday, April 05, 2006 Thursday, April 06, 2006 Friday, April 07, 2006 Saturday, April 08, 2006 Tuesday, April 11, 2006 Monday, April 17, 2006 Tuesday, April 25, 2006 Thursday, April 27, 2006 Tuesday, May 09, 2006 Friday, May 12, 2006 Saturday, May 13, 2006 Sunday, May 14, 2006 Monday, May 15, 2006 Tuesday, May 16, 2006 Thursday, May 18, 2006 Friday, May 26, 2006 Sunday, May 28, 2006 Monday, May 29, 2006 Wednesday, May 31, 2006 Thursday, June 01, 2006 Sunday, June 04, 2006 Monday, June 05, 2006 Friday, June 09, 2006 Saturday, June 10, 2006 Sunday, June 11, 2006 Friday, June 16, 2006 Monday, June 19, 2006 Friday, June 23, 2006 Sunday, June 25, 2006 Tuesday, June 27, 2006 Wednesday, June 28, 2006 Friday, June 30, 2006 Sunday, July 09, 2006 Thursday, July 13, 2006 Friday, July 14, 2006 Saturday, July 15, 2006 Monday, July 17, 2006 Tuesday, July 18, 2006 Wednesday, July 19, 2006 Tuesday, July 25, 2006 Wednesday, July 26, 2006 Friday, July 28, 2006 Sunday, July 30, 2006 Monday, July 31, 2006 Thursday, August 03, 2006 Friday, August 04, 2006 Sunday, August 06, 2006 Monday, August 07, 2006 Wednesday, August 09, 2006 Thursday, August 10, 2006 Sunday, August 13, 2006 Tuesday, August 15, 2006 Thursday, August 17, 2006 Friday, August 18, 2006 Wednesday, September 06, 2006 Friday, September 08, 2006 Monday, September 11, 2006 Wednesday, September 13, 2006 Thursday, September 14, 2006 Friday, September 22, 2006 Saturday, September 23, 2006 Sunday, October 01, 2006 Tuesday, October 03, 2006 Monday, October 30, 2006 Monday, November 06, 2006 Tuesday, November 07, 2006 Sunday, November 12, 2006 Tuesday, November 21, 2006 Wednesday, November 22, 2006 Thursday, November 23, 2006 Friday, December 01, 2006 Monday, December 04, 2006 Tuesday, December 05, 2006 Thursday, December 14, 2006 Wednesday, December 20, 2006 Thursday, December 21, 2006 Friday, December 29, 2006 Wednesday, January 10, 2007 Thursday, January 11, 2007 Saturday, January 13, 2007 Monday, January 15, 2007 Wednesday, January 17, 2007 Saturday, January 20, 2007 Tuesday, January 23, 2007 Tuesday, February 20, 2007 Saturday, February 24, 2007 Sunday, February 25, 2007 Friday, March 23, 2007 Wednesday, April 04, 2007 Tuesday, April 10, 2007 Thursday, April 12, 2007 Friday, April 13, 2007 Thursday, April 19, 2007 Friday, April 20, 2007 Tuesday, April 24, 2007 Tuesday, May 08, 2007 Thursday, May 10, 2007 Friday, May 11, 2007 Monday, May 14, 2007 Tuesday, May 15, 2007 Sunday, May 20, 2007 Monday, May 21, 2007 Tuesday, May 22, 2007 Wednesday, May 23, 2007 Thursday, May 24, 2007 Sunday, May 27, 2007 Wednesday, May 30, 2007 Thursday, May 31, 2007 Friday, June 01, 2007 Monday, June 04, 2007 Wednesday, June 06, 2007 Saturday, June 09, 2007 Sunday, June 10, 2007 Monday, June 11, 2007 Friday, June 15, 2007 Tuesday, June 19, 2007 Tuesday, June 26, 2007 Wednesday, June 27, 2007 Thursday, June 28, 2007 Saturday, June 30, 2007 Monday, July 02, 2007 Tuesday, July 03, 2007 Friday, July 06, 2007 Tuesday, July 10, 2007 Friday, July 13, 2007 Tuesday, July 24, 2007 Saturday, July 28, 2007 Sunday, July 29, 2007 Monday, August 13, 2007 Sunday, August 19, 2007 Saturday, August 25, 2007 Monday, August 27, 2007 Wednesday, August 29, 2007 Friday, August 31, 2007 Friday, September 07, 2007 Wednesday, September 12, 2007 Wednesday, September 19, 2007 Friday, September 21, 2007 Friday, September 28, 2007 Tuesday, October 02, 2007 Thursday, October 11, 2007 Saturday, October 27, 2007 Thursday, November 01, 2007 Saturday, November 03, 2007 Monday, November 05, 2007 Wednesday, November 28, 2007 Tuesday, December 04, 2007 Tuesday, December 11, 2007 Friday, December 14, 2007 Friday, December 21, 2007 Tuesday, December 25, 2007 Saturday, December 29, 2007 Monday, January 07, 2008 Thursday, January 10, 2008 Saturday, January 12, 2008 Sunday, January 13, 2008 Tuesday, January 15, 2008 Friday, January 18, 2008 Saturday, January 19, 2008 Friday, January 25, 2008 Sunday, January 27, 2008 Monday, January 28, 2008 Tuesday, January 29, 2008 Sunday, February 03, 2008 Wednesday, February 06, 2008 Friday, February 08, 2008 Sunday, February 10, 2008 Monday, February 11, 2008 Tuesday, February 12, 2008 Monday, February 25, 2008 Tuesday, February 26, 2008 Monday, March 03, 2008 Tuesday, March 04, 2008 Saturday, March 22, 2008 Saturday, April 19, 2008 Wednesday, April 23, 2008 Saturday, April 26, 2008 Wednesday, April 30, 2008 Monday, May 05, 2008 Tuesday, May 13, 2008 Wednesday, May 14, 2008 Saturday, May 17, 2008 Tuesday, May 20, 2008 Saturday, May 24, 2008 Sunday, May 25, 2008 Thursday, June 12, 2008 Tuesday, June 17, 2008 Saturday, July 05, 2008 Tuesday, July 08, 2008 Monday, August 04, 2008 Thursday, August 28, 2008 Thursday, September 11, 2008 Saturday, September 20, 2008 Monday, September 22, 2008 Tuesday, September 23, 2008 Wednesday, September 24, 2008 Friday, September 26, 2008 Monday, September 29, 2008 Saturday, October 04, 2008 Wednesday, October 08, 2008 Thursday, October 09, 2008 Sunday, October 12, 2008 Wednesday, October 15, 2008 Wednesday, October 22, 2008 Thursday, October 23, 2008 Friday, October 24, 2008 Tuesday, October 28, 2008 Wednesday, October 29, 2008 Monday, November 03, 2008 Tuesday, November 04, 2008 Thursday, November 06, 2008 Saturday, November 08, 2008 Monday, November 10, 2008 Wednesday, November 19, 2008 Thursday, December 18, 2008 Monday, December 22, 2008 Sunday, January 11, 2009 Thursday, January 22, 2009 Monday, January 26, 2009 Thursday, February 19, 2009 Tuesday, February 24, 2009 Friday, February 27, 2009 Monday, March 02, 2009 Thursday, March 05, 2009 Wednesday, March 11, 2009 Thursday, March 12, 2009 Friday, March 13, 2009 Thursday, March 19, 2009 Monday, March 23, 2009 Friday, March 27, 2009 Saturday, March 28, 2009 Sunday, March 29, 2009 Thursday, April 02, 2009 Tuesday, April 07, 2009 Tuesday, April 14, 2009 Tuesday, April 21, 2009 Thursday, April 23, 2009 Saturday, April 25, 2009 Sunday, May 03, 2009 Wednesday, May 06, 2009 Tuesday, May 12, 2009 Wednesday, May 13, 2009 Thursday, May 14, 2009 Sunday, May 17, 2009 Tuesday, May 26, 2009 Wednesday, June 03, 2009 Thursday, June 04, 2009 Tuesday, June 09, 2009 Friday, June 12, 2009 Saturday, June 13, 2009 Sunday, June 14, 2009 Monday, June 22, 2009 Thursday, June 25, 2009 Saturday, July 11, 2009 Tuesday, July 14, 2009 Friday, July 24, 2009 Tuesday, August 18, 2009 Wednesday, August 19, 2009 Friday, August 21, 2009 Monday, August 24, 2009 Thursday, September 03, 2009 Wednesday, September 09, 2009 Thursday, September 10, 2009 Sunday, September 13, 2009 Monday, September 14, 2009 Tuesday, September 15, 2009 Wednesday, September 23, 2009 Friday, September 25, 2009 Sunday, September 27, 2009 Tuesday, September 29, 2009 Monday, November 02, 2009 Tuesday, November 10, 2009 Thursday, November 12, 2009 Tuesday, November 24, 2009 Thursday, February 25, 2010 Thursday, March 04, 2010 Wednesday, March 17, 2010 Tuesday, March 23, 2010 Friday, April 09, 2010 Friday, April 16, 2010 Wednesday, April 21, 2010 Thursday, April 22, 2010 Friday, April 23, 2010 Thursday, April 29, 2010 Sunday, May 02, 2010 Friday, May 07, 2010 Sunday, May 09, 2010 Monday, May 10, 2010 Tuesday, May 11, 2010 Tuesday, June 15, 2010