Copyright Notice
- All original comments are © Copyright 2004 by CodeWarrior. All rights are reserved. All quoted material unless in public domain, are the copyrighted works of the respective copyright holders, and all referenced trademarks are respectively owned by the relevant trademark holder. No attempt nor intention is made by this author to dilute any trademark or infringe any copyrighted material. All materials used on this page not copyrighted by CodeWarrior, are held to be used for non-commercial , personal, fair use purposes. All declaratoy statements not manifestly,contextually or perceptually, intended to be sarcastic, ironic, or parody in nature, are asserted to be true and correct by the author of this blog, as far as could be determined given the information available to the author at the time the post was written. Unauthorized reproduction of material on this page is prohibited, unless such limited reproduction falls under fair use, and such use is authorized if proper attribution of the source of the material, and author is credited in all instances of its usage.
SEARCH THIS SITE USING KEYWORDS
Powered by:

CodeWarriorZ BlueZ
CodeWarriorz Thoughts
Day to day musings of free speech activist CodeWarrior.
CHECK OUT THE WEBSITE OF MY PAL SHMOO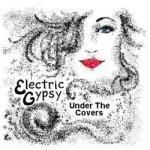 Sunday, October 12, 2008
Intuitive Statistics, Mathematical Sstatistics, Real World events, and Bull Shit
Mathematicians believe that mathematics is a real thing in the sense it actually has validity. They believe two plus two will ALWAYS equal four (and yet, two black holes plus two more black holes, actually equal ONE big ass black hole).
In undergraduate studies I took and passed TWO statistics courses. I passed them by spewing back the same bullshit they wanted to hear, but in my experience, was just that, bullshit.
For example, what I told the teacher was that chances were ALWAYS 50/50. An event either happens or it doesn't happen, like snow in the Sahara. Folks would say that the chance that would happen was ZERO, but in fact, it did happen. For the only time in recorded weather history, snow fell in the Sahara desert in southern Algeria on February 18, 1979.
So, the chances were 50/50 every day, and on that day, the 50 percent chance it would snow, overtook the 50 percent chance it would NOT snow.
But, more to the point, how about the statistician's favorite endeavor, i.e. the "coin toss". More often in the real world, it is more a coin flip than a coin toss, because tossing would be more a translation event, whereas a coin flip is both translation and rotational. The physical means by which the coin is flipped is of consequence in the real world. Some more adept folks who place the coin with a head and tail side, a certain way on the top of the medial edge of the curve index finger, and then placing the thumb underneath the coin with an upward thumping motion, can often make it come up heads more than tails, defying the 50/50 probability that statisticians maintain will be borne out over large numbers of coin flips.
So, usually, when they are using a coin toss (actually a coin flip) they will say,
"Call it, heads or tails". Actually, this leaves out one important event that CAN happen. In other words, there are three possible outcomes to a coin flip or coin toss.
Heads, tails, and landing on the edge.
Now, when people are faced with this, their INTUITIVE mind says that coins hardly ever, IF EVER , land on edge. In fact, an entire Twilight Zone episode, starring the guy who played the witch Samantha's first husband Darren (or was it Darrin) Stephens, had a coin land on edge and somehow, this resulted in him being able to read other people's thoughts (or hear their thoughts in real time in his mind), until the coin went from its edge on position to a face down position.
One problem is that statisticians are often, like most people who worship at the alter of "Science", arrogant assholes who think they know it all, but don't.
For example, let's talk about this coin toss/ flip deal.
They treat whatever coin they use as if it represents all coins. Intuitive thinking tells you no. Coins vary widely on side, composition, weight, etc. A silver dollar from the 1800s in the US is different from a coin from ancient Rome. Furthermore, "science" says that objects traveling through the air, have their path changed by surface characteristics. The relief or raised face on a coin, may be quite different from the "tails" face. Just look at the lowly penny. Certainly , Lincoln's face is different from the facade on the opposite. But, statisticians treat the coin being tossed as if it had two blank faces with an "H" in black marker on one face , and a "T" for tails on the other. Now, before someone tells me that there are computer programs which will "toss" the coins randomly, i.e. virtual coins, that argument is even worse, but it carries the experiment farther away from real world analysis. The problem as I see it is that there are already far too many modeling programs trying to simulate the real world, however; as we know from the present financial debacle, the analog world is far too complex, has far many unique aspects to it to be properly predicted by a digital model.
Now, more to the point of the "land on the edge" aspect of the coin toss/ flip,
from
http://www.fortunecity.com/emachines/e11/86/spinning.html
"In his paper in the European Journal of Physics, Sir Hermann attempted to calculate the probability that a coin dropped on to the floor will land on its edge, After five pages of tightly-argued mathematics, he arrived at a formula which predicts that the chances of a 2p coin landing on its edge must be less than 1 in 2,000.
And a lot less, by all accounts - for we don't hear of many accounts of referees having to re-toss coins that landed on their edge the first time. Sir Hermann wasn't able to put a much tighter limit on the probability because the maths involved is so tricky that he had to assume the coin just tumbled to the ground from a random starting position. Predicting the fate of a coin tossed high in the air is quite another proposition - and the way we toss coins may militate against on-edge landings.
It doesn't entirely rule them out, though - as I discovered recently after receiving a first.hand account of perhaps the only well- attested case of tossed coin landing on its edge.
On October 9, 1972, the mathematician Dr Jeffrey Hamilton from
Warwick University
wanted to show his students the effect of chance by tossing a coin. Taking a 2p coin out of his pocket, he tossed it, then watched as it hit the floor, spun round and came to rest on its edge.
Prof Hamilton tells me that dozens of students witnessed the amazing event, and after a stunned silence they all broke into wild applause. As well they might, for you don't need to be a distinguished Cambridge mathematician to postulate that none of them will see such an event again."
Now, we can all speculate on various variables that can affect coins landing, or not landing on their edge. One thing to consider is the effect(s) of "milling". Milling on a coin is the ribbed edge that one sees on dimes and quarters, but not pennies or nickels. The reason for milling is that back when coins actually contained precious metals like gold or silver, unscrupulous people would scrape or "shave" off bits of the edge of the coin, thereby, not giving the recipient the full measure of the coin, and also, it decreased the real value as it got passed along. To stop this, milling was instituted such that at a glance, one could tell whether the coin was tampered with. Pennies and nickels, being of lesser value, are not milled, and thus have smooth edges.
I would argue that a smooth edged coin, flat as it is, would be more apt to land and stay on edge, than a milled coined, which has a tendency to rock back and forth, and ultimately fall over because of the uneven nature of the edge as a result of the milling.
Also, a very slow, deliberate flip of a coin, with the thumb chambered against the inner aspect of the thumb and released in a flicking fashion, will generate less revolutions of the coin, and greater control can be exerted, especially if it is caught in the other palm, as opposed to being flipped in the air, such that it can end up on the ground. In those instances, there is more opportunity for a coin to change position and land more unpredictably. By that I mean that if one wants it to land heads or tails, it only takes a bit of practice and a deliberate attempt to restrict rotations of the coin, to end up generating the desired outcome. On top of this, there is the method in which the coin is caught in the palm of the hand that flipped it, and quickly turned over, placing the palm of the flipping hand on the back of the hand of the non-flipping hand, with the flipping hand being pulled away to reveal the heads or tails nature of the coin flip.
We have not even discussed the effects of slight air currents, humidity, or gone into depth about the angle the hand is held in when a coin is flipped. Of course, as in the "landing on the edge scenario" in the calculations previously referenced. if we were on the "Mythbusters" program,
a device could be rigged to drop a coin or flip a coin from a measured height, over and over.
Now, that kind of experiment could start with the coin in a perpendicular or horizonal orientation, and measure which orientation, i.e. on the edge at the beginning, with "heads" up or "face up" predominated in the final outcome, or a mechanical flipping device could be created to mechanically flip the coins. If this was carried out, with temperature, barometric pressure, wind currents, humidity held constant, and the coin allowed to land on a smooth, flat surface, then, we must not ignore the reslience of the landing material. For example, a smooth soft rubber mat would be different than a hard rubber mat, which would be different from smooth hard wood, which would be different from concrete, which would be different from steel.
And, we haven't even touched on how far the experiment is from the equator, time of day or night, or any of the other variables.
Here's another quote from another page on this landing on the edge issue:
"
The coin could land on its side, but just because 10% of its area is on the edge doesn't mean it has a 10% chance of landing on the edge - you need to take into account the surface, friction, spin of the coin, gravity etc.
In fact, a coin doesn't have a 50:50 chance of landing heads or tails - it is more likely to land tails as the heads side is slightly heavier. You'd need to toss it a lot of times to see the difference though.:
And another 0ne :
http://prola.aps.org/abstract/PRE/v48/i4/p2547_1
"
Phys. Rev. E 48, 2547 - 2552 (1993)
Probability of a tossed coin landing on edge
"
Daniel B. Murray
Department of Physics, Okanagan University College, Kelowna, British Columbia, Canada V1Y 4X8
Scott W. Teare
Department of Physics, University of Guelph, Guelph, Ontario, Canada N1G 2W1
Received 9 March 1993
An experiment is reported in which an object which can rest in multiple stable configurations is dropped with randomized initial conditions from a height onto a flat surface. The effect of varying the object's shape on the probability of landing in the less stable configuration is measured. A dynamical model of the experiment is introduced and solved by numerical simulations. Results of the experiments and simulations are in good agreement, confirming that the model incorporates the essential features of the dynamics of the tossing experiment. Extrapolations based on the model suggest that the probability of an American nickel landing on edge is approximately 1 in 6000 tosses.
URL:
http://link.aps.org/abstract/PRE/v48/p2547
DOI: 10.1103/PhysRevE.48.2547
PACS: 05.45.+b, 46.10.+z"
More...
http://www.jimloy.com/math/probabil.htm
"The probability of flipping heads (with a theoretically perfect coin) is 0.5 (50%). We pretend that the coin is perfect, and the flip will be fair, and the coin can't land on its edge. These are assumptions that are pretty close to reality."
That's the kind of bullshit a skeptic would come up with...i.e. just to dismiss out of hand an event that the person making the bullshit rules has never seen or doesn't think possible to exist.
http://en.wikibooks.org/wiki/Applicable_Mathematics/Probability
"For instance, if the coin is thick enough, the possibility that the coin can land stablely on its edge should not be ignored. When tossing TWO coins, many people think there are three equally likely outcomes (two heads, two tails, one of each) and that therefore the chance of getting "one of each" is 1/3: but actually there are two different ways of getting a head and a tail, so the chance of getting "one of each" is actually 2/4 = 50%."
Now, the above source made an assinine comment, saying that it is "silly" to say that the chance an event happens is "1" and that it will not happen is "not 1", which the reader will remember is basically my assertion to the teacher when I took statistics.
Just to quote correctly, the author said "(To be silly, one might say "there are two possible outcomes ; 1 or not 1, therefore the chance of rolling a 1 is 1/2")."
I myself have tossed / flipped a coin and had it land on its edge, so, no matter how improbable the land on the edge phenomenon is, not only is it possible, it DOES occasionally happen, and thus, in any calculation of the possible outcomes of a coin toss, head cannot be .5 and tails cannot be .5 (50 percent respectively) because that would leave ZERO chance of an edge landing, making the edge landing impossible, but since it is known to happen, the null hypothesis is wrong based on practical, real world outcomes. Thus, heads and tails, by definition, must have less than 50 percent chances.
Now, I believe that the notion that one cannot have an edge landing outcome, may often be based upon folks using the "flip the coin in the air, catch it in the same palm of the hand that flipped it, and turn it over onto the back of the other hand, with the hand that flipped it, temporarily acting as a cover until it is pulled away to reveal heads or tails. In this scenario, there is ZERO chance of an edge landing, because the flipper actually FORCES the coin into a landing as heads or tails.
This is perhaps the most common use of the coin , i.e. as an informal decision making procedure to determine who goes first in some event.
The point to all this is that much of statistics has been based on things like coin tosses (again, coin flips). If they start from a fundamentally flawed principle, such as the probability of head/tail toss outcomes is ONLY heads or tails, then the foundation is faulty, since they are ignoring the edge landing, which as we have seen, is a distinct possibility, and one that is infinitely more likely than say, winning the lottery, although in the real world, despite 12 million or 20 million to one odds, people actually DO win lotteries!
So,screw you skeptics !
Archives
Monday, May 03, 2004 Tuesday, May 04, 2004 Sunday, May 09, 2004 Tuesday, May 11, 2004 Wednesday, May 12, 2004 Friday, May 14, 2004 Saturday, May 15, 2004 Sunday, May 16, 2004 Monday, May 17, 2004 Tuesday, May 18, 2004 Wednesday, May 19, 2004 Thursday, May 20, 2004 Friday, May 21, 2004 Monday, May 24, 2004 Tuesday, May 25, 2004 Wednesday, May 26, 2004 Thursday, May 27, 2004 Friday, May 28, 2004 Saturday, May 29, 2004 Sunday, May 30, 2004 Tuesday, June 01, 2004 Wednesday, June 02, 2004 Thursday, June 03, 2004 Friday, June 04, 2004 Saturday, June 05, 2004 Sunday, June 06, 2004 Monday, June 07, 2004 Tuesday, June 08, 2004 Wednesday, June 09, 2004 Thursday, June 10, 2004 Friday, June 11, 2004 Sunday, June 13, 2004 Monday, June 14, 2004 Wednesday, June 16, 2004 Thursday, June 17, 2004 Friday, June 18, 2004 Sunday, June 20, 2004 Monday, June 21, 2004 Tuesday, June 22, 2004 Wednesday, June 23, 2004 Thursday, June 24, 2004 Friday, June 25, 2004 Saturday, June 26, 2004 Sunday, June 27, 2004 Tuesday, June 29, 2004 Wednesday, June 30, 2004 Thursday, July 01, 2004 Friday, July 02, 2004 Saturday, July 03, 2004 Sunday, July 04, 2004 Monday, July 05, 2004 Tuesday, July 06, 2004 Wednesday, July 07, 2004 Thursday, July 08, 2004 Friday, July 09, 2004 Saturday, July 10, 2004 Sunday, July 11, 2004 Monday, July 12, 2004 Tuesday, July 13, 2004 Wednesday, July 14, 2004 Thursday, July 15, 2004 Friday, July 16, 2004 Saturday, July 17, 2004 Sunday, July 18, 2004 Monday, July 19, 2004 Tuesday, July 20, 2004 Wednesday, July 21, 2004 Friday, July 23, 2004 Friday, July 30, 2004 Monday, August 02, 2004 Tuesday, August 03, 2004 Wednesday, August 04, 2004 Thursday, August 05, 2004 Friday, August 06, 2004 Saturday, August 07, 2004 Sunday, August 08, 2004 Tuesday, August 10, 2004 Wednesday, August 11, 2004 Thursday, August 12, 2004 Friday, August 13, 2004 Saturday, August 14, 2004 Sunday, August 15, 2004 Monday, August 16, 2004 Tuesday, August 17, 2004 Friday, August 20, 2004 Saturday, August 21, 2004 Tuesday, August 24, 2004 Wednesday, August 25, 2004 Thursday, August 26, 2004 Friday, August 27, 2004 Sunday, August 29, 2004 Monday, August 30, 2004 Wednesday, September 01, 2004 Thursday, September 02, 2004 Friday, September 03, 2004 Saturday, September 04, 2004 Sunday, September 05, 2004 Monday, September 06, 2004 Tuesday, September 07, 2004 Wednesday, September 08, 2004 Thursday, September 09, 2004 Friday, September 10, 2004 Saturday, September 11, 2004 Sunday, September 12, 2004 Monday, September 13, 2004 Tuesday, September 14, 2004 Wednesday, September 15, 2004 Friday, September 17, 2004 Saturday, September 18, 2004 Sunday, September 19, 2004 Tuesday, September 21, 2004 Wednesday, September 22, 2004 Thursday, September 23, 2004 Friday, September 24, 2004 Saturday, September 25, 2004 Monday, September 27, 2004 Tuesday, September 28, 2004 Wednesday, September 29, 2004 Thursday, September 30, 2004 Friday, October 01, 2004 Saturday, October 02, 2004 Sunday, October 03, 2004 Monday, October 04, 2004 Tuesday, October 05, 2004 Wednesday, October 06, 2004 Thursday, October 07, 2004 Friday, October 08, 2004 Saturday, October 09, 2004 Sunday, October 10, 2004 Tuesday, October 12, 2004 Wednesday, October 13, 2004 Thursday, October 14, 2004 Friday, October 15, 2004 Saturday, October 16, 2004 Sunday, October 17, 2004 Monday, October 18, 2004 Tuesday, October 19, 2004 Wednesday, October 20, 2004 Thursday, October 21, 2004 Friday, October 22, 2004 Saturday, October 23, 2004 Sunday, October 24, 2004 Monday, October 25, 2004 Tuesday, October 26, 2004 Wednesday, October 27, 2004 Thursday, October 28, 2004 Friday, October 29, 2004 Saturday, October 30, 2004 Sunday, October 31, 2004 Monday, November 01, 2004 Tuesday, November 02, 2004 Wednesday, November 03, 2004 Thursday, November 04, 2004 Friday, November 05, 2004 Saturday, November 06, 2004 Sunday, November 07, 2004 Monday, November 08, 2004 Tuesday, November 09, 2004 Wednesday, November 10, 2004 Thursday, November 11, 2004 Friday, November 12, 2004 Saturday, November 13, 2004 Sunday, November 14, 2004 Monday, November 15, 2004 Tuesday, November 16, 2004 Wednesday, November 17, 2004 Thursday, November 18, 2004 Friday, November 19, 2004 Saturday, November 20, 2004 Sunday, November 21, 2004 Monday, November 22, 2004 Thursday, November 25, 2004 Friday, November 26, 2004 Saturday, November 27, 2004 Sunday, November 28, 2004 Tuesday, November 30, 2004 Wednesday, December 01, 2004 Thursday, December 02, 2004 Friday, December 03, 2004 Saturday, December 04, 2004 Tuesday, December 07, 2004 Wednesday, December 08, 2004 Thursday, December 09, 2004 Friday, December 10, 2004 Saturday, December 11, 2004 Sunday, December 12, 2004 Monday, December 13, 2004 Tuesday, December 14, 2004 Wednesday, December 15, 2004 Thursday, December 16, 2004 Friday, December 17, 2004 Sunday, December 19, 2004 Monday, December 20, 2004 Friday, December 24, 2004 Saturday, December 25, 2004 Sunday, December 26, 2004 Wednesday, December 29, 2004 Thursday, December 30, 2004 Friday, December 31, 2004 Monday, January 03, 2005 Wednesday, January 05, 2005 Thursday, January 06, 2005 Saturday, January 08, 2005 Sunday, January 09, 2005 Tuesday, January 11, 2005 Wednesday, January 12, 2005 Thursday, January 13, 2005 Saturday, January 15, 2005 Wednesday, January 19, 2005 Friday, January 21, 2005 Saturday, January 22, 2005 Sunday, January 23, 2005 Monday, January 24, 2005 Wednesday, January 26, 2005 Thursday, January 27, 2005 Friday, January 28, 2005 Saturday, January 29, 2005 Monday, January 31, 2005 Thursday, February 03, 2005 Friday, February 04, 2005 Saturday, February 05, 2005 Sunday, February 06, 2005 Monday, February 07, 2005 Tuesday, February 08, 2005 Wednesday, February 09, 2005 Thursday, February 10, 2005 Friday, February 11, 2005 Saturday, February 12, 2005 Sunday, February 13, 2005 Tuesday, February 15, 2005 Thursday, February 17, 2005 Saturday, February 19, 2005 Sunday, February 20, 2005 Wednesday, February 23, 2005 Saturday, February 26, 2005 Sunday, February 27, 2005 Monday, February 28, 2005 Wednesday, March 02, 2005 Thursday, March 03, 2005 Sunday, March 06, 2005 Tuesday, March 08, 2005 Wednesday, March 09, 2005 Thursday, March 10, 2005 Friday, March 11, 2005 Saturday, March 12, 2005 Sunday, March 13, 2005 Monday, March 14, 2005 Tuesday, March 15, 2005 Wednesday, March 16, 2005 Thursday, March 17, 2005 Friday, March 18, 2005 Saturday, March 19, 2005 Thursday, March 24, 2005 Friday, March 25, 2005 Saturday, March 26, 2005 Sunday, March 27, 2005 Wednesday, March 30, 2005 Thursday, March 31, 2005 Friday, April 01, 2005 Saturday, April 02, 2005 Sunday, April 03, 2005 Wednesday, April 06, 2005 Thursday, April 07, 2005 Saturday, April 09, 2005 Sunday, April 10, 2005 Monday, April 11, 2005 Thursday, April 14, 2005 Saturday, April 16, 2005 Sunday, April 17, 2005 Monday, April 18, 2005 Wednesday, April 20, 2005 Thursday, April 21, 2005 Friday, April 22, 2005 Saturday, April 23, 2005 Sunday, April 24, 2005 Tuesday, April 26, 2005 Friday, April 29, 2005 Saturday, April 30, 2005 Sunday, May 01, 2005 Monday, May 02, 2005 Tuesday, May 03, 2005 Wednesday, May 04, 2005 Thursday, May 05, 2005 Friday, May 06, 2005 Sunday, May 08, 2005 Wednesday, May 11, 2005 Thursday, May 12, 2005 Friday, May 13, 2005 Sunday, May 15, 2005 Monday, May 16, 2005 Wednesday, May 18, 2005 Thursday, May 19, 2005 Friday, May 20, 2005 Saturday, May 21, 2005 Sunday, May 22, 2005 Monday, May 23, 2005 Tuesday, May 24, 2005 Wednesday, May 25, 2005 Thursday, May 26, 2005 Friday, May 27, 2005 Saturday, May 28, 2005 Sunday, May 29, 2005 Monday, May 30, 2005 Tuesday, May 31, 2005 Wednesday, June 01, 2005 Thursday, June 02, 2005 Friday, June 03, 2005 Saturday, June 04, 2005 Sunday, June 05, 2005 Monday, June 06, 2005 Tuesday, June 07, 2005 Wednesday, June 08, 2005 Thursday, June 09, 2005 Friday, June 10, 2005 Sunday, June 12, 2005 Tuesday, June 14, 2005 Thursday, June 16, 2005 Friday, June 17, 2005 Saturday, June 18, 2005 Sunday, June 19, 2005 Monday, June 20, 2005 Tuesday, June 21, 2005 Thursday, June 23, 2005 Saturday, June 25, 2005 Sunday, June 26, 2005 Tuesday, June 28, 2005 Wednesday, June 29, 2005 Thursday, June 30, 2005 Friday, July 01, 2005 Saturday, July 02, 2005 Monday, July 04, 2005 Wednesday, July 06, 2005 Thursday, July 07, 2005 Saturday, July 09, 2005 Sunday, July 10, 2005 Friday, July 15, 2005 Sunday, July 17, 2005 Tuesday, July 19, 2005 Wednesday, July 20, 2005 Thursday, July 21, 2005 Saturday, July 23, 2005 Sunday, July 24, 2005 Tuesday, August 02, 2005 Thursday, August 04, 2005 Friday, August 05, 2005 Saturday, August 13, 2005 Wednesday, August 24, 2005 Friday, August 26, 2005 Saturday, August 27, 2005 Saturday, September 03, 2005 Wednesday, September 07, 2005 Thursday, September 08, 2005 Saturday, September 24, 2005 Wednesday, September 28, 2005 Wednesday, October 19, 2005 Thursday, October 20, 2005 Friday, October 21, 2005 Sunday, October 23, 2005 Wednesday, November 02, 2005 Monday, November 21, 2005 Wednesday, November 23, 2005 Friday, December 02, 2005 Saturday, December 10, 2005 Saturday, December 17, 2005 Sunday, December 18, 2005 Monday, December 19, 2005 Wednesday, December 21, 2005 Wednesday, January 04, 2006 Friday, January 06, 2006 Monday, January 09, 2006 Monday, January 16, 2006 Tuesday, January 17, 2006 Friday, January 20, 2006 Sunday, January 22, 2006 Saturday, January 28, 2006 Tuesday, January 31, 2006 Wednesday, February 01, 2006 Thursday, February 02, 2006 Wednesday, February 08, 2006 Thursday, February 09, 2006 Friday, February 10, 2006 Saturday, February 11, 2006 Sunday, February 12, 2006 Monday, February 13, 2006 Tuesday, February 14, 2006 Wednesday, February 15, 2006 Thursday, February 16, 2006 Saturday, February 18, 2006 Monday, February 20, 2006 Wednesday, February 22, 2006 Thursday, February 23, 2006 Sunday, March 05, 2006 Tuesday, March 07, 2006 Friday, March 24, 2006 Saturday, March 25, 2006 Wednesday, April 05, 2006 Thursday, April 06, 2006 Friday, April 07, 2006 Saturday, April 08, 2006 Tuesday, April 11, 2006 Monday, April 17, 2006 Tuesday, April 25, 2006 Thursday, April 27, 2006 Tuesday, May 09, 2006 Friday, May 12, 2006 Saturday, May 13, 2006 Sunday, May 14, 2006 Monday, May 15, 2006 Tuesday, May 16, 2006 Thursday, May 18, 2006 Friday, May 26, 2006 Sunday, May 28, 2006 Monday, May 29, 2006 Wednesday, May 31, 2006 Thursday, June 01, 2006 Sunday, June 04, 2006 Monday, June 05, 2006 Friday, June 09, 2006 Saturday, June 10, 2006 Sunday, June 11, 2006 Friday, June 16, 2006 Monday, June 19, 2006 Friday, June 23, 2006 Sunday, June 25, 2006 Tuesday, June 27, 2006 Wednesday, June 28, 2006 Friday, June 30, 2006 Sunday, July 09, 2006 Thursday, July 13, 2006 Friday, July 14, 2006 Saturday, July 15, 2006 Monday, July 17, 2006 Tuesday, July 18, 2006 Wednesday, July 19, 2006 Tuesday, July 25, 2006 Wednesday, July 26, 2006 Friday, July 28, 2006 Sunday, July 30, 2006 Monday, July 31, 2006 Thursday, August 03, 2006 Friday, August 04, 2006 Sunday, August 06, 2006 Monday, August 07, 2006 Wednesday, August 09, 2006 Thursday, August 10, 2006 Sunday, August 13, 2006 Tuesday, August 15, 2006 Thursday, August 17, 2006 Friday, August 18, 2006 Wednesday, September 06, 2006 Friday, September 08, 2006 Monday, September 11, 2006 Wednesday, September 13, 2006 Thursday, September 14, 2006 Friday, September 22, 2006 Saturday, September 23, 2006 Sunday, October 01, 2006 Tuesday, October 03, 2006 Monday, October 30, 2006 Monday, November 06, 2006 Tuesday, November 07, 2006 Sunday, November 12, 2006 Tuesday, November 21, 2006 Wednesday, November 22, 2006 Thursday, November 23, 2006 Friday, December 01, 2006 Monday, December 04, 2006 Tuesday, December 05, 2006 Thursday, December 14, 2006 Wednesday, December 20, 2006 Thursday, December 21, 2006 Friday, December 29, 2006 Wednesday, January 10, 2007 Thursday, January 11, 2007 Saturday, January 13, 2007 Monday, January 15, 2007 Wednesday, January 17, 2007 Saturday, January 20, 2007 Tuesday, January 23, 2007 Tuesday, February 20, 2007 Saturday, February 24, 2007 Sunday, February 25, 2007 Friday, March 23, 2007 Wednesday, April 04, 2007 Tuesday, April 10, 2007 Thursday, April 12, 2007 Friday, April 13, 2007 Thursday, April 19, 2007 Friday, April 20, 2007 Tuesday, April 24, 2007 Tuesday, May 08, 2007 Thursday, May 10, 2007 Friday, May 11, 2007 Monday, May 14, 2007 Tuesday, May 15, 2007 Sunday, May 20, 2007 Monday, May 21, 2007 Tuesday, May 22, 2007 Wednesday, May 23, 2007 Thursday, May 24, 2007 Sunday, May 27, 2007 Wednesday, May 30, 2007 Thursday, May 31, 2007 Friday, June 01, 2007 Monday, June 04, 2007 Wednesday, June 06, 2007 Saturday, June 09, 2007 Sunday, June 10, 2007 Monday, June 11, 2007 Friday, June 15, 2007 Tuesday, June 19, 2007 Tuesday, June 26, 2007 Wednesday, June 27, 2007 Thursday, June 28, 2007 Saturday, June 30, 2007 Monday, July 02, 2007 Tuesday, July 03, 2007 Friday, July 06, 2007 Tuesday, July 10, 2007 Friday, July 13, 2007 Tuesday, July 24, 2007 Saturday, July 28, 2007 Sunday, July 29, 2007 Monday, August 13, 2007 Sunday, August 19, 2007 Saturday, August 25, 2007 Monday, August 27, 2007 Wednesday, August 29, 2007 Friday, August 31, 2007 Friday, September 07, 2007 Wednesday, September 12, 2007 Wednesday, September 19, 2007 Friday, September 21, 2007 Friday, September 28, 2007 Tuesday, October 02, 2007 Thursday, October 11, 2007 Saturday, October 27, 2007 Thursday, November 01, 2007 Saturday, November 03, 2007 Monday, November 05, 2007 Wednesday, November 28, 2007 Tuesday, December 04, 2007 Tuesday, December 11, 2007 Friday, December 14, 2007 Friday, December 21, 2007 Tuesday, December 25, 2007 Saturday, December 29, 2007 Monday, January 07, 2008 Thursday, January 10, 2008 Saturday, January 12, 2008 Sunday, January 13, 2008 Tuesday, January 15, 2008 Friday, January 18, 2008 Saturday, January 19, 2008 Friday, January 25, 2008 Sunday, January 27, 2008 Monday, January 28, 2008 Tuesday, January 29, 2008 Sunday, February 03, 2008 Wednesday, February 06, 2008 Friday, February 08, 2008 Sunday, February 10, 2008 Monday, February 11, 2008 Tuesday, February 12, 2008 Monday, February 25, 2008 Tuesday, February 26, 2008 Monday, March 03, 2008 Tuesday, March 04, 2008 Saturday, March 22, 2008 Saturday, April 19, 2008 Wednesday, April 23, 2008 Saturday, April 26, 2008 Wednesday, April 30, 2008 Monday, May 05, 2008 Tuesday, May 13, 2008 Wednesday, May 14, 2008 Saturday, May 17, 2008 Tuesday, May 20, 2008 Saturday, May 24, 2008 Sunday, May 25, 2008 Thursday, June 12, 2008 Tuesday, June 17, 2008 Saturday, July 05, 2008 Tuesday, July 08, 2008 Monday, August 04, 2008 Thursday, August 28, 2008 Thursday, September 11, 2008 Saturday, September 20, 2008 Monday, September 22, 2008 Tuesday, September 23, 2008 Wednesday, September 24, 2008 Friday, September 26, 2008 Monday, September 29, 2008 Saturday, October 04, 2008 Wednesday, October 08, 2008 Thursday, October 09, 2008 Sunday, October 12, 2008 Wednesday, October 15, 2008 Wednesday, October 22, 2008 Thursday, October 23, 2008 Friday, October 24, 2008 Tuesday, October 28, 2008 Wednesday, October 29, 2008 Monday, November 03, 2008 Tuesday, November 04, 2008 Thursday, November 06, 2008 Saturday, November 08, 2008 Monday, November 10, 2008 Wednesday, November 19, 2008 Thursday, December 18, 2008 Monday, December 22, 2008 Sunday, January 11, 2009 Thursday, January 22, 2009 Monday, January 26, 2009 Thursday, February 19, 2009 Tuesday, February 24, 2009 Friday, February 27, 2009 Monday, March 02, 2009 Thursday, March 05, 2009 Wednesday, March 11, 2009 Thursday, March 12, 2009 Friday, March 13, 2009 Thursday, March 19, 2009 Monday, March 23, 2009 Friday, March 27, 2009 Saturday, March 28, 2009 Sunday, March 29, 2009 Thursday, April 02, 2009 Tuesday, April 07, 2009 Tuesday, April 14, 2009 Tuesday, April 21, 2009 Thursday, April 23, 2009 Saturday, April 25, 2009 Sunday, May 03, 2009 Wednesday, May 06, 2009 Tuesday, May 12, 2009 Wednesday, May 13, 2009 Thursday, May 14, 2009 Sunday, May 17, 2009 Tuesday, May 26, 2009 Wednesday, June 03, 2009 Thursday, June 04, 2009 Tuesday, June 09, 2009 Friday, June 12, 2009 Saturday, June 13, 2009 Sunday, June 14, 2009 Monday, June 22, 2009 Thursday, June 25, 2009 Saturday, July 11, 2009 Tuesday, July 14, 2009 Friday, July 24, 2009 Tuesday, August 18, 2009 Wednesday, August 19, 2009 Friday, August 21, 2009 Monday, August 24, 2009 Thursday, September 03, 2009 Wednesday, September 09, 2009 Thursday, September 10, 2009 Sunday, September 13, 2009 Monday, September 14, 2009 Tuesday, September 15, 2009 Wednesday, September 23, 2009 Friday, September 25, 2009 Sunday, September 27, 2009 Tuesday, September 29, 2009 Monday, November 02, 2009 Tuesday, November 10, 2009 Thursday, November 12, 2009 Tuesday, November 24, 2009 Thursday, February 25, 2010 Thursday, March 04, 2010 Wednesday, March 17, 2010 Tuesday, March 23, 2010 Friday, April 09, 2010 Friday, April 16, 2010 Wednesday, April 21, 2010 Thursday, April 22, 2010 Friday, April 23, 2010 Thursday, April 29, 2010 Sunday, May 02, 2010 Friday, May 07, 2010 Sunday, May 09, 2010 Monday, May 10, 2010 Tuesday, May 11, 2010 Tuesday, June 15, 2010